2014, 2015 & 2016        TRIPADVISOR'S TOP AWARD WORLD FLY FISHING OUTFITTER.
                                                                                         
SPRING
 SIGN UPS FOR * UPPER SACRAMENTO, McCLOUD   &  LOWER SAC * YUBA RIVER * M.F. FEATHER RIVER * KLAMATH * PUTAH CREEK * PYRAMID LAKE * TRUCKEE RIVER * DESCHUTES * SANDY RIVER * CHETCO OREGON
                       MARCH * APRIL * MAY * JUNE  – 530-926-4540
530-918-8879 OUR INTERNATIONAL PHONE THAT RINGS ME ANY WHERE OR EMAIL AT INFO@JACKTROUT.COM
                                           MORE DESTINATIONS TO CHECK OUT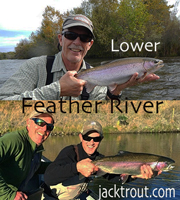 #1 Outfitter For One Day Fly Fishing Trips World Wide.
                                        #1 Outfitter In Fly Fishing World Wide On Tripadvisor 2014, 2015 2016
Need an up to the minute update? Check out our Facebook Page & Videos –
ONE DAY FLY FISHING TRIPS CI
É

NAGA DE ZAPATA, CUBA –
1 1/2 HOURS FROM HAVANA TO ZAPATA PENINSULA –
LEAVE 6:30 AM – HAVANA
FISHING 8 AM TO 4 PM, THEN A SHORT TOUR ON THE WAY BACK & STOP FOR A DRINK ON THE WAY BACK AT SLOPPY JOE'S PUB 1917 IN HAVANA.
CUBA CLASSIC CAR TOURS AVAILABLE * MULTI TOUR DAYS AVAILABLE * FLY FISHING
$750 for two anglers, includes lunch and transportation round trip from Havana. Plus short tour afterwards and a trip to Sloppy Joe's pub (1917)
We are working to get prices down in Cuba for these trips, at this point it is very hard due to logistics, prices and being the first to offer this trip to Americans. We are pioneering something that is new and it's like navigating the Old Wild West.
Bring your gear please – 7 wt / 8 wt for bones  – 10 wt. for permit & black bass – 11 or 12 wt. tarpon (Call for fly list.)
****************************************************************************************************
6 NIGHTS 5 DAYS FLY FISHING CI
É

NAGA DE ZAPATA, CUBA

$3950 PER PERSON /D.O.            * TARPON * BONE FISH * PERMIT * BLACK BASS

DAY 1. LAS SALINAS – BONE FISH

DAY 2. FISHING RIO HATGUANICO – TARPON

DAY 3. FISHING RIO HATGUANICO – TARPON

DAY 4. LAS SALINAS – BONE FISH

DAY 5. LAS SALINAS – BONE FISH

THIS IS BARLEY A 3 STAR PACKAGE, THIS IS FOR SOMEONE WHO IS ONLY THERE FOR FISHING, DOESN'T COMPLAIN MUCH, AND IS NOT WHITE GLOVING IT ON THE LODGING. 4  STAR PACKAGES IS BELOW, THIS IS FOR THE TRAVELER ON A BUDGET.

The boat we use is top of the line! If the most important part of your trip, this package is for you!
              SAN LAZARO * LAS SALINAS * RIO HATIGUANICO
Las Salinas area we are catching mainly bone fish, we suggest bringing a 7 or 8 wt. 
Come To Cuba To Catch Permit And Enjoy Breath Taking Views. My Guides Know Where To Go And How To Catch Them.
My Guide Felipe Has Fished These Waters Since He Was A Kid, Now With Access To Superior Hunting Grounds With Our New Skiff, We Have The Ability To Take You To The Spots Where Bones, Tarpon & Permit Frequent depending on tides.
DON'T LET THE BOAT SCARE YOU, IT'S NOT YOUR ROOM, ONE OF OUR FRIENDS CAUGHT THIS THE OTHER DAY JUST OUT ON IS OWN WITH A FRIEND. THIS IS A GREAT AREA TO EXPLORE WITH MY GUIDES.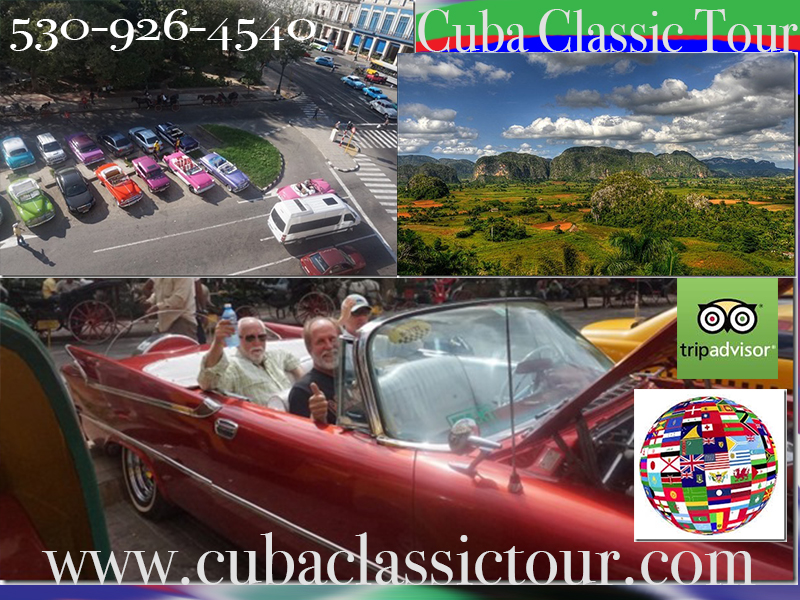 A Big thank you Goes Out To: Jim Chadwick (2nd Trip), Michael Wior, Adrian French, Bryan & Christine Frost, Victor Mahony (2nd Trip) & Guest. So Far Signed Up To Go To Cuba In 2017, Our 25th guests we've sent so far in 2 years. It's a wonderful place to visit, we have the experience now to make it a great adventure for all Americans & other countries. Respectfully submitted, Jack & Carola Trout
Dear Fellow Anglers,
Hope you are all doing well, we are touching base to let you know that we have the following
weeks available for the prime season of 2017:
CAYO CRUZ, AVALON FLEET I (GROUPS BETWEEN 8 AND 12 ANGLERS): MARCH 31ST TO APRIL 7TH, 2017
JARDINES DE LA REINA, AVALON FLEET II: MARCH 18TH TO MARCH 24TH, 2017, 6 OPEN RODS
JARDINES DE LA REINA, LA TORTUGA: JUNE 24TH TO JUNE 30TH, 2017, 10 OPEN RODS
ISLA DE LA JUVENTUD, PEROLA YACHT: JUNE 2ND TO JUNE 9TH, 2017, 6 OPEN RODS
CAYO LARGO, HOTEL SOL CLUB: JUNE 30TH TO JULY 7TH, 2017, 6 OPEN RODS
We can offer special discounted rates at any of these dates, feel free to ask.
We are also offering group specials, with free trips for group leaders.
Give us a call to arrange tours or fly fishing in Cuba.
Kind regards, Jack & Carola Trout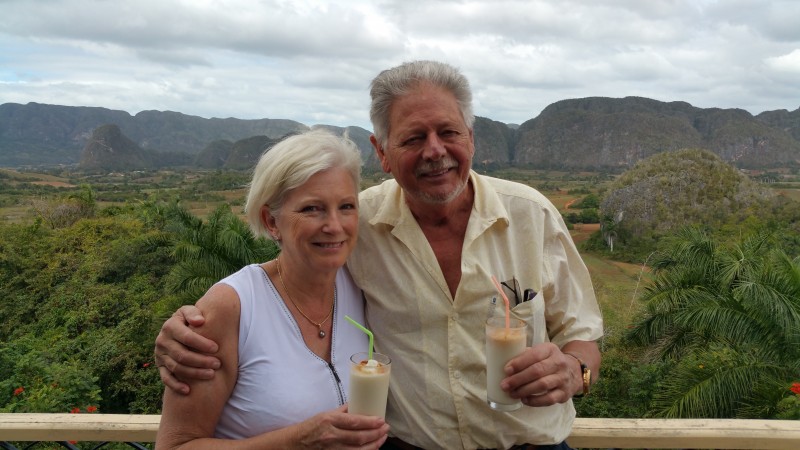 Our great clients Bryan Christine Frost enjoying their time on tours we set up fro them in Cuba.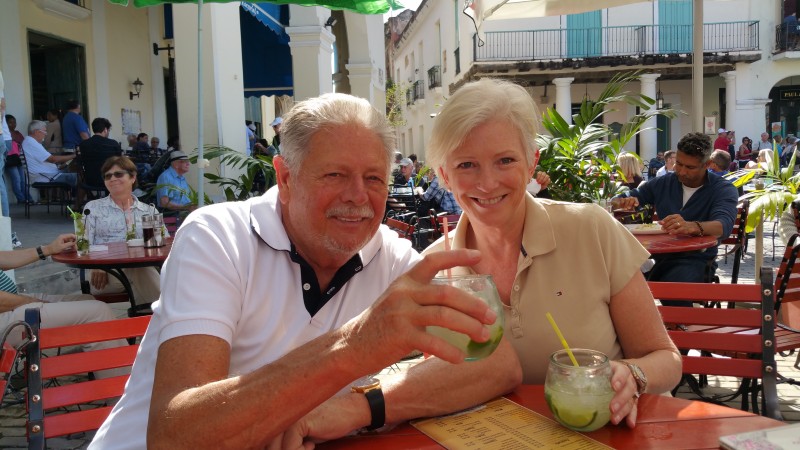 When You're Ready To Go To Cuba Give Us A Call, We Can Set Up our Tours, Fly Fishing & Restaurants & Sites To See.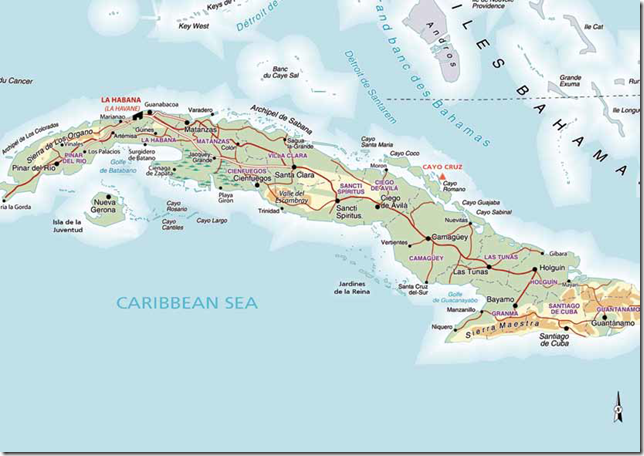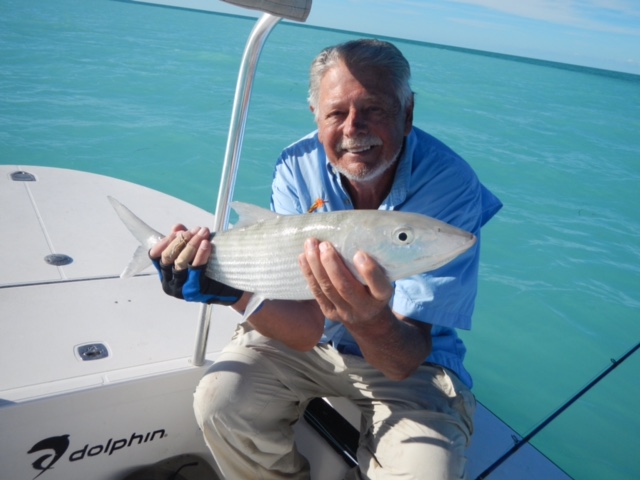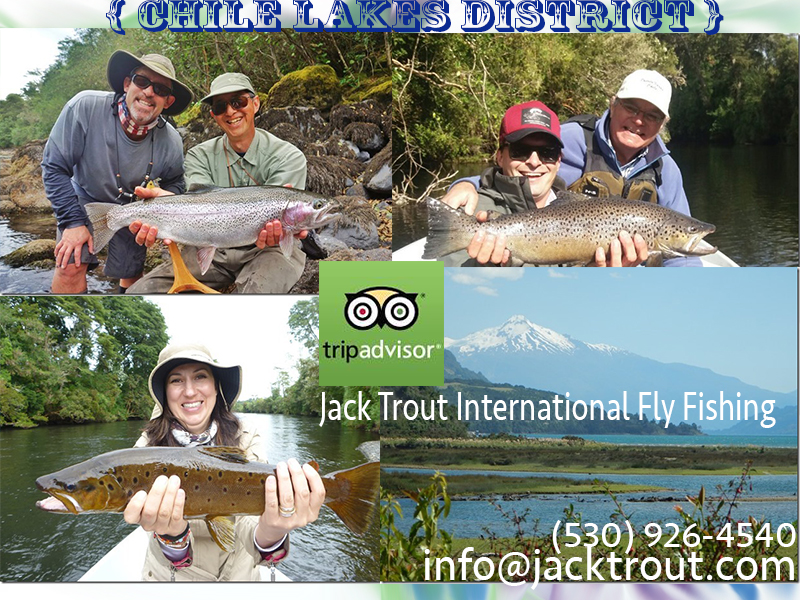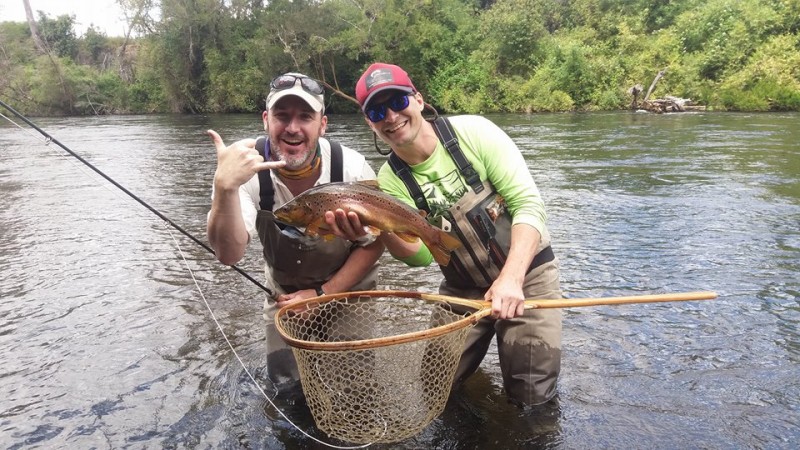 Mattias Is Hooking Nice Brown Trout In Chile On Our Private River Estate On The Rio Maullin.
Always A Streamside Elite Chilean Lunch BBQ, We Call it In Chile An Asado.
Having Fun Out On Trips Is What We're All About, We Can Pick You Up At The Airports Or Off The Cruise Ship And Get You Back In Time. Mattias Had A Lot Of Fun With The Levesque Family From Canada!!
Then We Had A Couple Show Up Cody & Shauni, Who Did 3 Days Fly Fishing In Chile, Then We Set Up A Rental Car For Them To Go Over The Andes Into Argentina.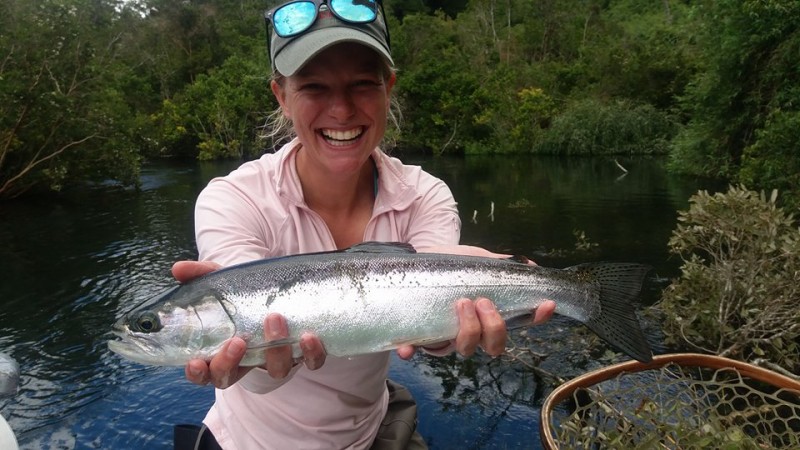 Shauni Caught this beauty first!
We Like To Run 3 Different Sections On The Rio Maullin, With Three Different Boats To Run It With.
After Lunch Day On The Lower Maullin, Cody Hooked This Massive Brown Trout!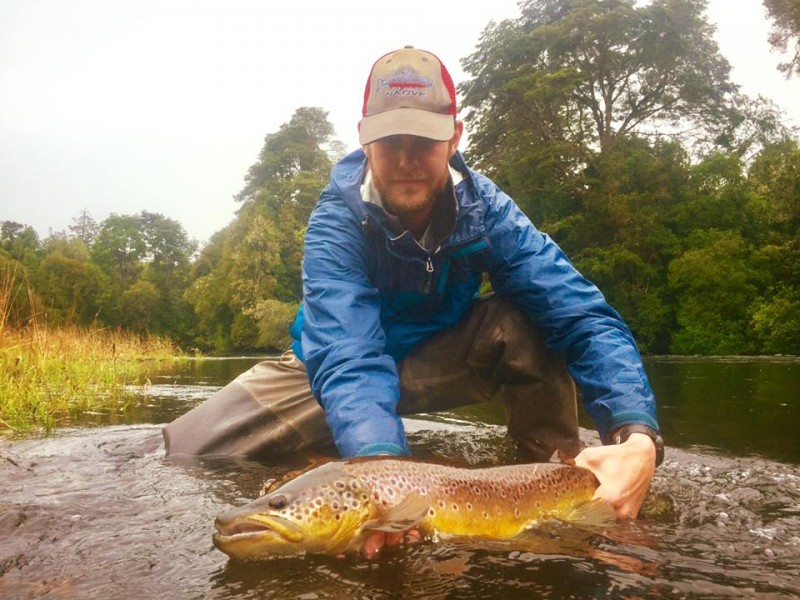 Sweet Mother Of Pearl, What a Great Hook up And Catch! That's What We Call, A "Trip Maker!!"
Judges Score 10's On That Hook-up And Landed Beast.
Leroy Brown Landed A Little Further Down The River.
Shauni Then Landed This German Brown Trout To Keeps Things Fair, You Know My Guide Mattias Is An Equal Opportunity Employer.
Way To Go Shauni, Congratulations On Your Announcement For Marriage!! Whoohoo, We Were Glad To Help You Out For Your Possible Honeymoon In Spain This Summer.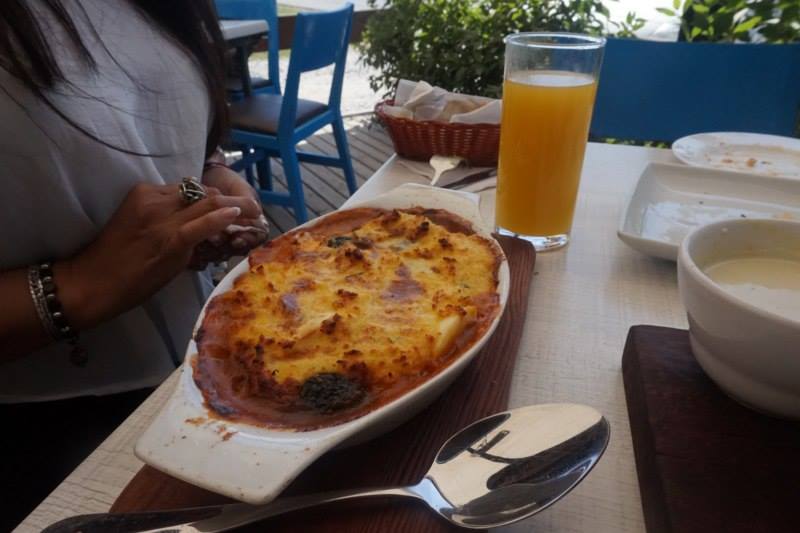 Restaurant Tip In Puerto Varas Chile –  Bravo Cabrera In Puerto Varas Chile Is Worth The Go To Chile, Just For These Two Dishes Below. If You Are A Foodie Like Carola And I, You Need To Get Down To Chile & Argentina.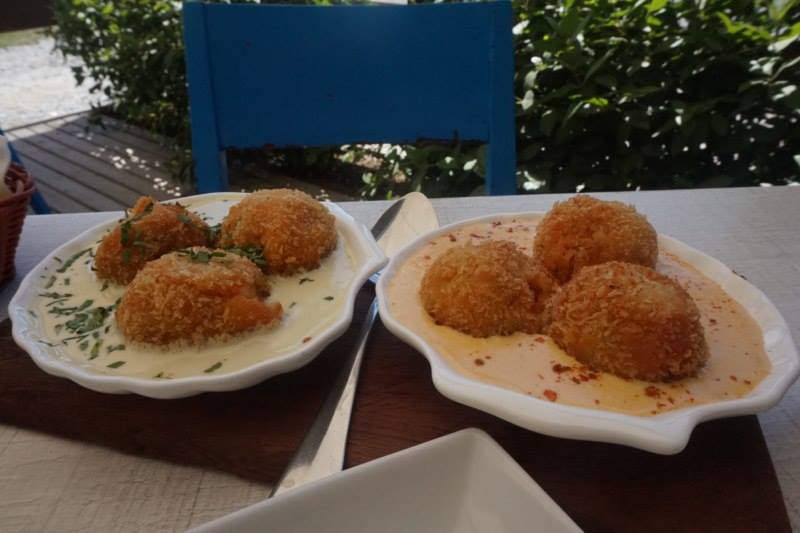 Crab Filled, Dreamland Yum Yumms Is What I'm Calling these… Incredible Food Indeed!

When Venkatesh Bhattarm Called Us Here At Tour Pueto Montt To Tour His Wonderful Family Around Chile, We Were More Than Honored, This Guy Owns A Camera Worth More Than My House! Whoohoo! Venkatesh, That's Amazing.
So We Took Him Up High On The Cable Chair Lift!! Up There The Air Is A Thin, But You Get A Little Light Headed And Then The Photographic Art Flows, Like Hot Molten Lava Flows To The Sea And Creative The Genus Is Born.
Up Top Breath Taking Views Of Lago Llanquihue And The Valley's Below, You Can See The damage From The Volcano Calbuco Eruption in 2014, One Side Of The Valley Is Green, Then You See All The Ash Over To The Left.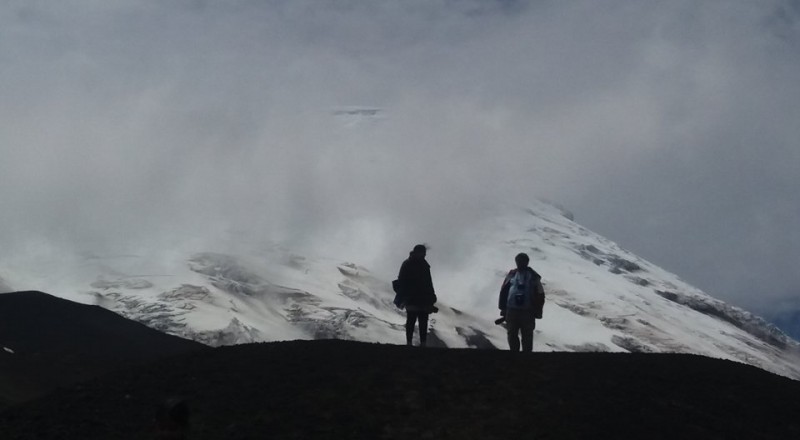 This Place Is Heavenly!
Back Down At The Bottom A Tour Now To The Petrohue Falls And A Continuation Around Chile's 2nd Largest lake.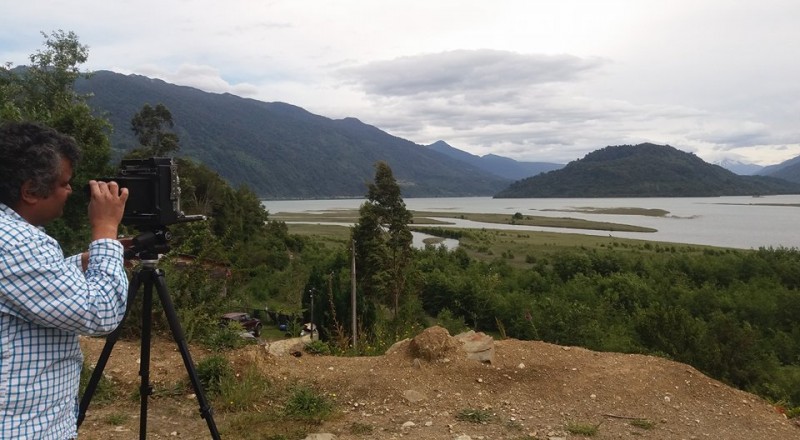 Some Great Shots Taken On The Ruta Ralun Out In The Fjords Areas Are Quit Nice.
Scenic Tour Guide: Mattias & Venkatesh, Enjoying The Afternoon Together.
Back Out On The River, Life Is Great With A Wonderful Lunch By A Lagoona.
Picture perfect Chile!
Now that's a healthy brown trout.
I like the way this is going Folks! Chunky Monkey!!
Fishing Near The Reeves Can Be Very Good In Chile.
Patrick Carillo & Sarah Gozales, Enjoyed Their Fly Fishing Trips On The Rio Maullin & Our Private Ponds & Creeks.
Our View Deck Being Built For Events, Fishermen Groups And Parties. Jeanette & Richard Sathre, Enjoyed Their Time And Views Up There.
Not A Bad Place…
A Float A Little Later Proves Successful, Another Happy Client!
When it's Time To Entertain Your Groups In Chile Or World Wide, Jack Trout Fly Fishing International Inc. Is Your Fly Fishing Adventure Company! Thank You Chad Weigel Group!
We Got Th Family Covered For lunch On The River!
Nice Trout There! Thanks Again, Hope To See You Next Year In Argentina!
Total Success Mattias!! Thank you!  jt
Joan Wiss And Richard Bachman Had a Wonderful Trip Together At Our Private Place On The Rio Maullin.
Salud! Here's To Good Health And A Fantastic 2017.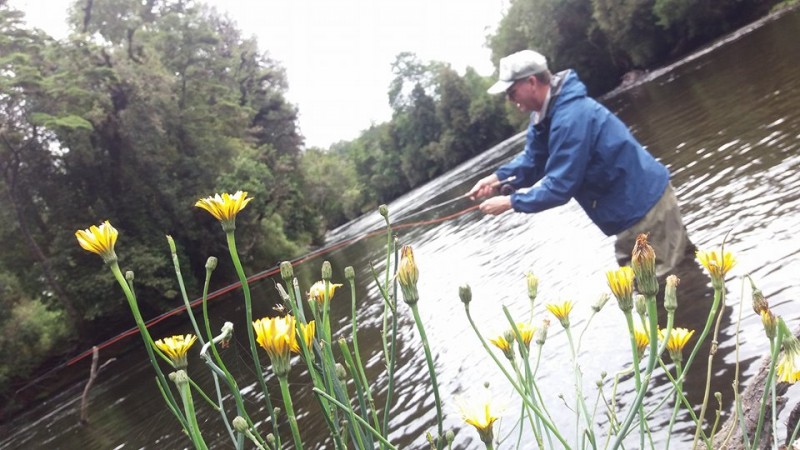 In The Warm Summer Days Of Chile, Wild Flowers Make Their Few Month Claim To Morning Glory.
Happy Experiences Is What We're All About!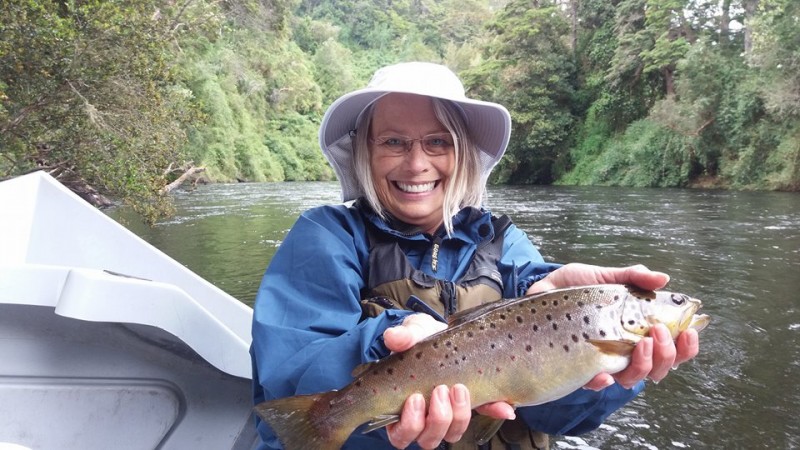 Joan Way To Go!! That Qualifies As A Lunker, That Trout Needs A Personal Trainer.
Hello Chailyn 1, that's our daughter in Heaven, I named the boat after her ! The Boat Is Still Looking Great, Must Of Made A Few Laps Around The Universe By Now!
Mattias My Partner In The Lakes District Of Chile, Does It Again!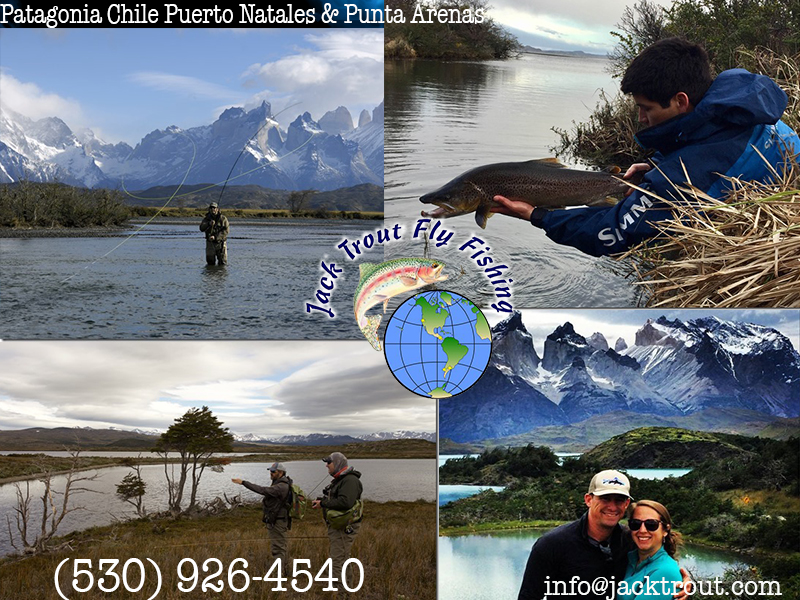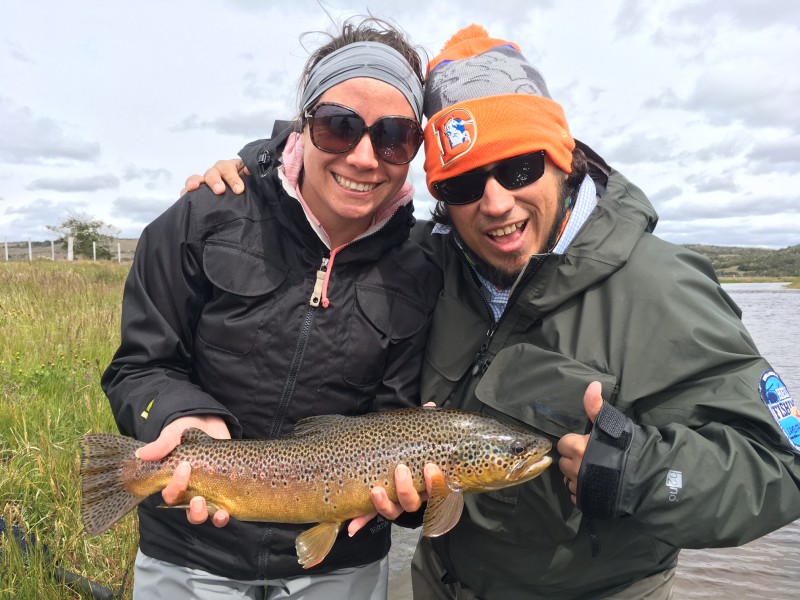 Rafi, You Stud Guide You! Whohoo! Hooking Lunkers With Clients In Patagonia Chile.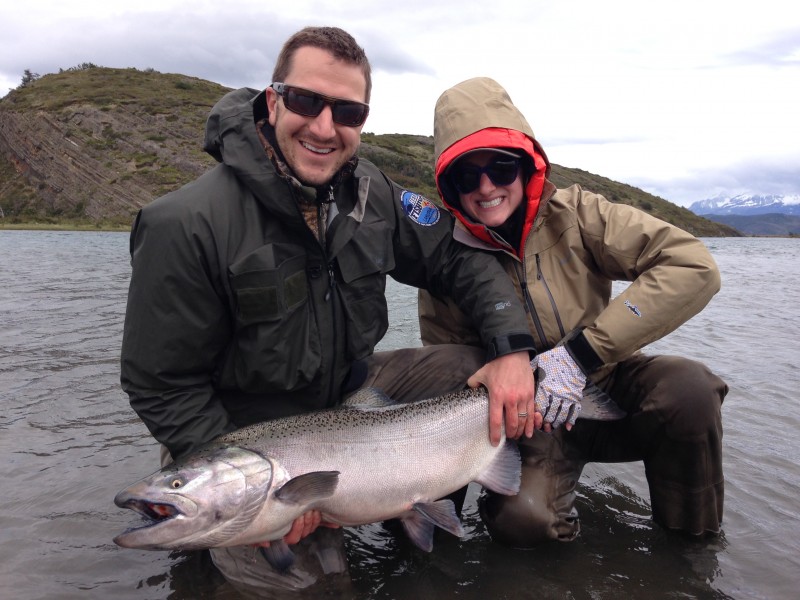 Women Are Out Catching The Men In Chile, Ladies, You Might Want To Note That…
In Areas That Become Sacred To The Soul…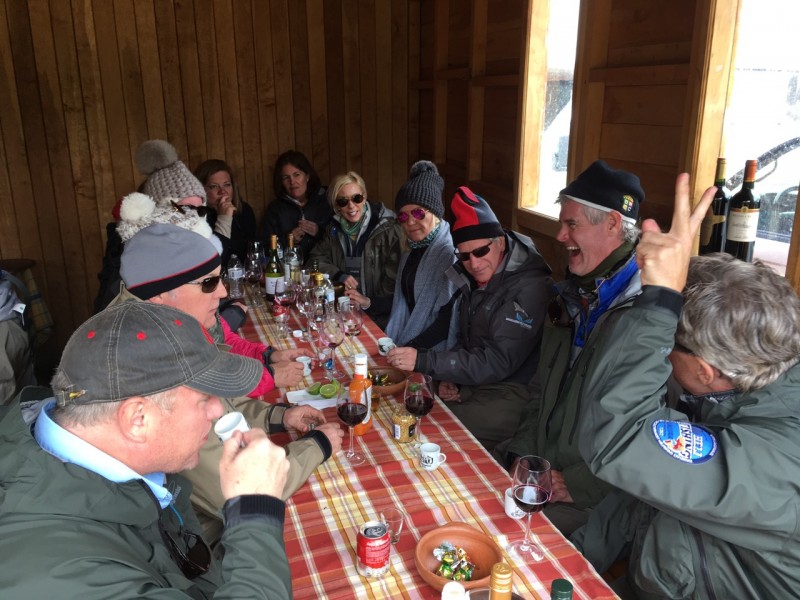 Entertaining Your Groups Like Never Before, Team Trout International Fly Fishing Inc. Has Your World Wide Destinations Dialed. Yes, We Are A Corporation Now, We Mean Business! 🙂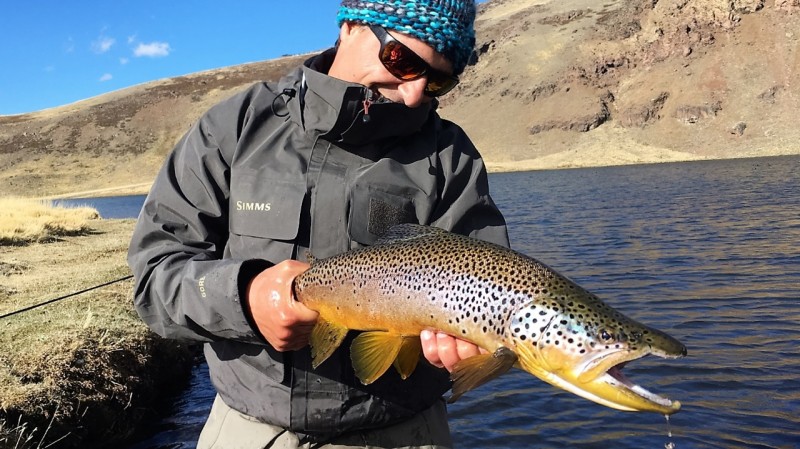 Looking For A Trophy Trout? Why, We Know Some Of The Best Places To Guide You Around The World, We're Your Fly Fishing Destination Adventure Company.        
"It's Our Experience That Makes The Difference."                  
NOW OFFERING ONE DAY TRIPS IN FUTALEUFU CHILE.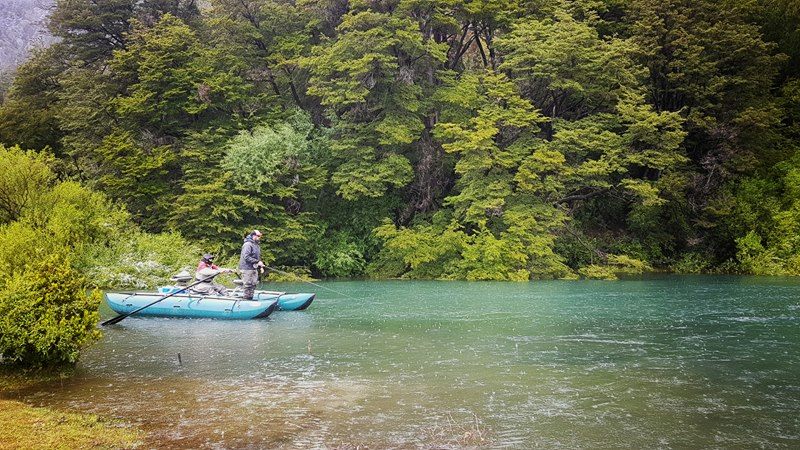 After Cody & Shauni Left Us In Chile, Carola Set Up A Rental Car For Them To Make An Easy Andes Crossing Into Patagonia Argentina.  
Cody Was Off Fishing A Hopper River Near The Argentina / Chilean Border.
Then Shauni Got On The Board With Gold Colored Brown Trout Originally From Europe.
Then Cody True To Form Landed This Little Honey, Just To Prove The Brown Trout Fishing Is Just As Good On The Other Side Of the Hill.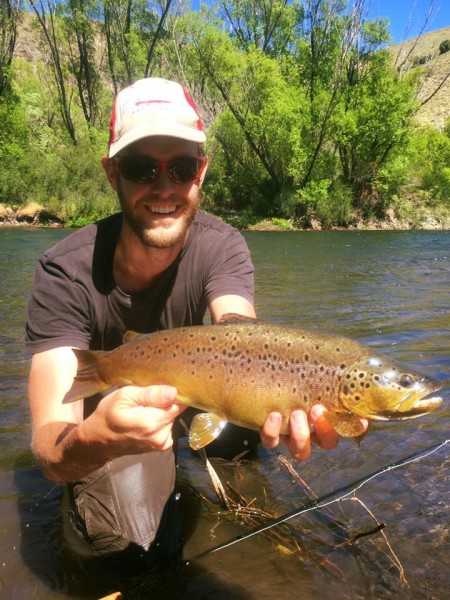 Babies Got Back!! Way To Capt. Cody!!
Shauni Back At Him With This Nice Rainbow Originally Transported From California Between 1904 And 1908
(Robert Behnke About Trout.)
You twwo are like watching a tennis match, back and forth volleying… Thanks again for all your great emails about your trip!!  Best, Jack Trout
What a trip! Jack and Carola made the trip of a lifetime happen for my fiancé and me! From big trout, beautiful scenery, great company, to wonderful Argentinian BBQ and wines, Jack and Carola Trout are a godsend! After guiding through their company in Chile, they made a wonderful trip happen for us in Argentina! They helped us out without making a dime, which really speaks about their character, in my opinion. Reallyrics classy folks! If you want a wonderful fishing trip, go through Jack Trout Fly Fishing, you will have your mind blown! Tight lines!

* PLACENCIA BELIZE * HOPKINS BELIZE *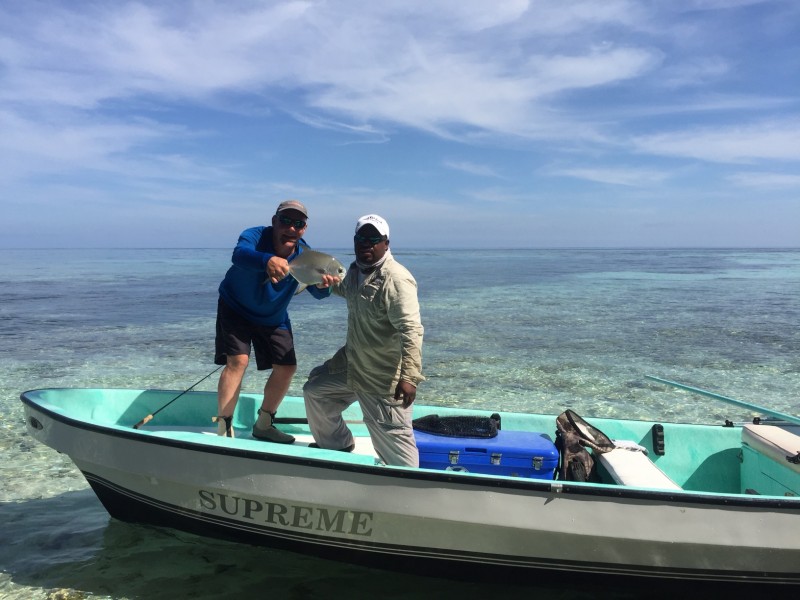 One Of The Best Guides In Southern Belize Is My Guide, Wayne. He Always Seems To Pull A Rabbit Out Of His Hat And I Hear Often From Clients How He Is A Great Instructor.
(I got the stickers for the new boat!! Fishpond gave great permit & tarpon stickers Wayne!)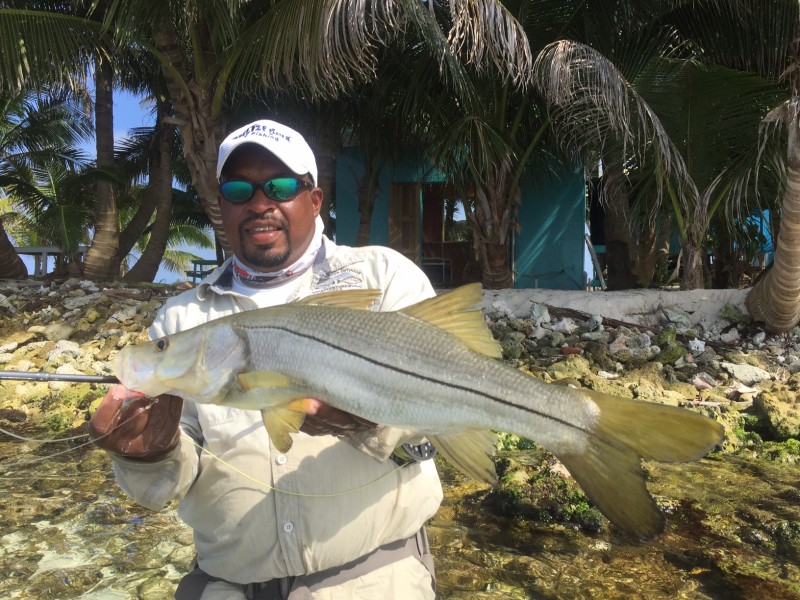 Nice Snook!! That Must Of Been A Great Fight! Wayne Thanks For All The Great Years We've Worked Together, Huge Respect For You And Your Family!!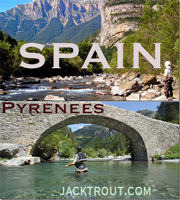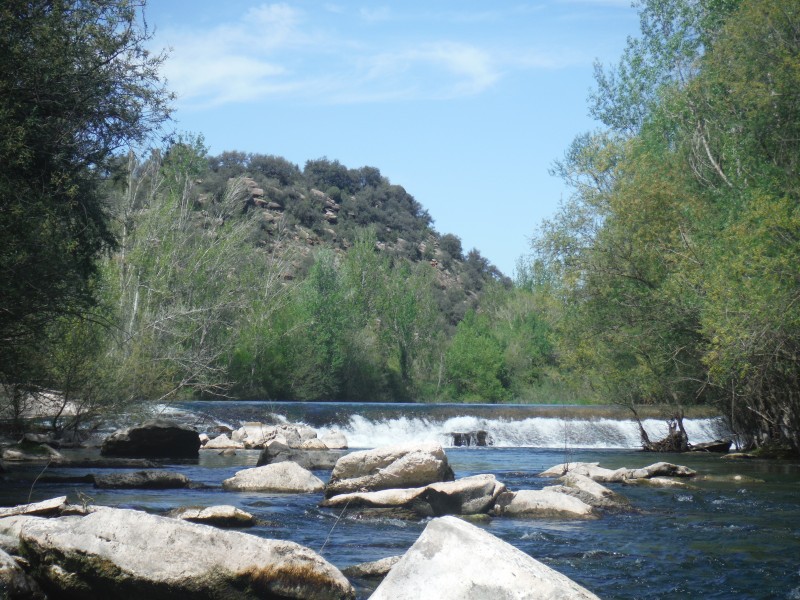 If You Are Going To Be In Europe This Spring, Why Not Have Jack Trout Fly Fishing International Inc. Set Up Your Fly Fishing One Day Trips In Spain!  Not Only Does It Look Like Back At Home, With A Few Different Species Of Course, But You Will Love The Food, Culture, History & Wine.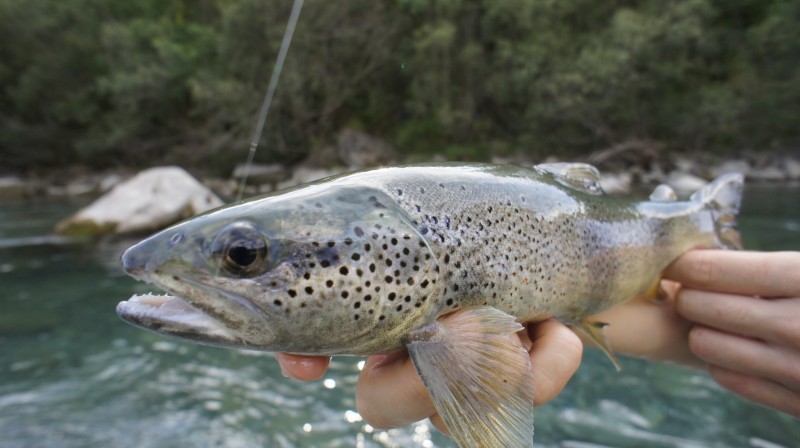 Zebra Trout Of The Pyrenees Mountains Of Spain Is What We Have To Offer, In Addition To Rainbows & Brown Trout. We Can Also Help You Set Up Your Fly Fishing Rivers & Guides In Italy, France, Romania And Throughout All Of Europe And Scandinavia As We Are A Full Service Fly Fishing Destination Travel Agency, Our Staff Speaks Several Languages To Make Sure You're In Pole Position Always. To See The Complete List Of Countries And Destinations We Cover Click Here> http://jacktrout.com/index.php/destinations/spain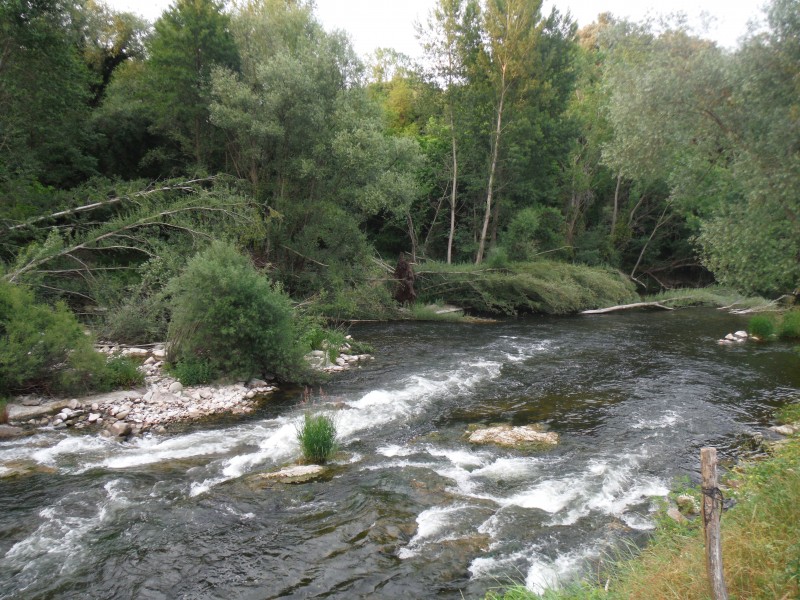 We Fish On The River Ter & The River Segre North Of Barcelona By Train.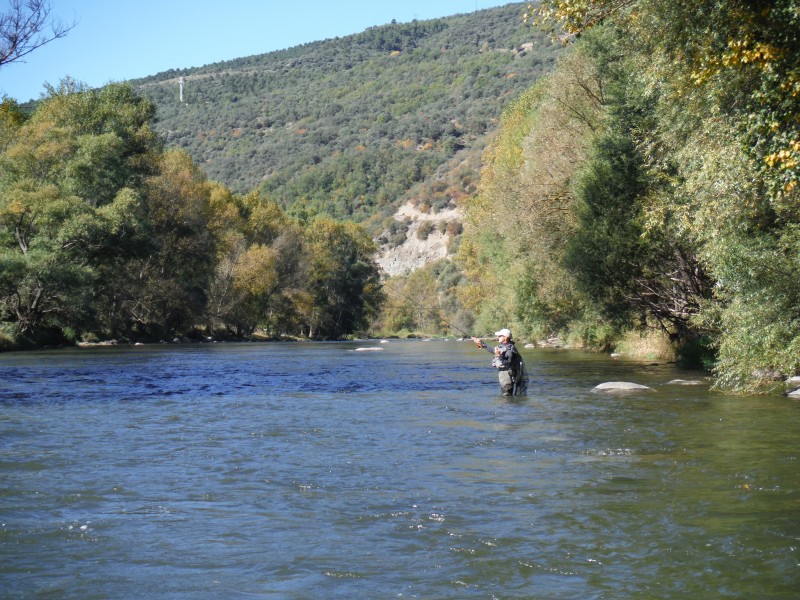 Reminds Me Of the Trinity River In Northern California.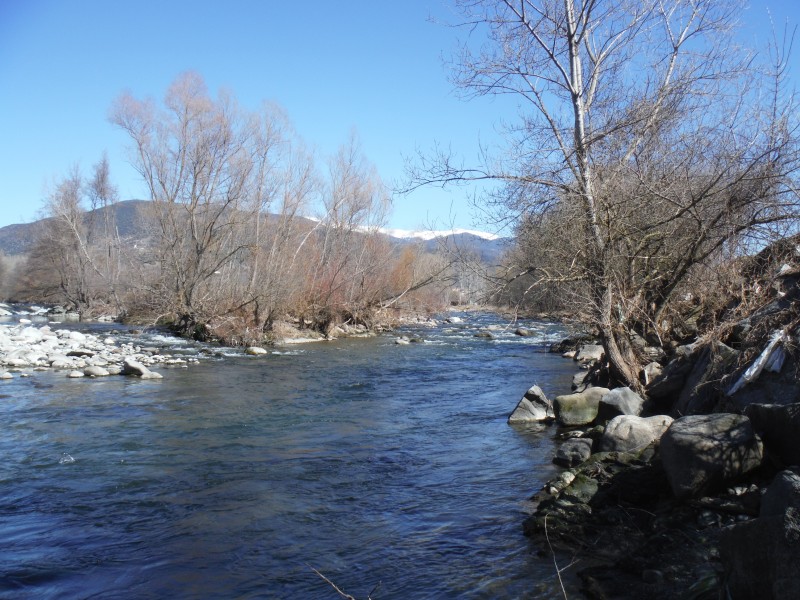 One Of The Things I like About Spain Is All The Great Pocket Water Fly Fishing. Most Trips Are Well Under $400 USD Per Day For Guiding 2 Anglers. The Train From Madrid Or Barcelona Is Easy And Provides Wonderful Views, Experiences And Memories.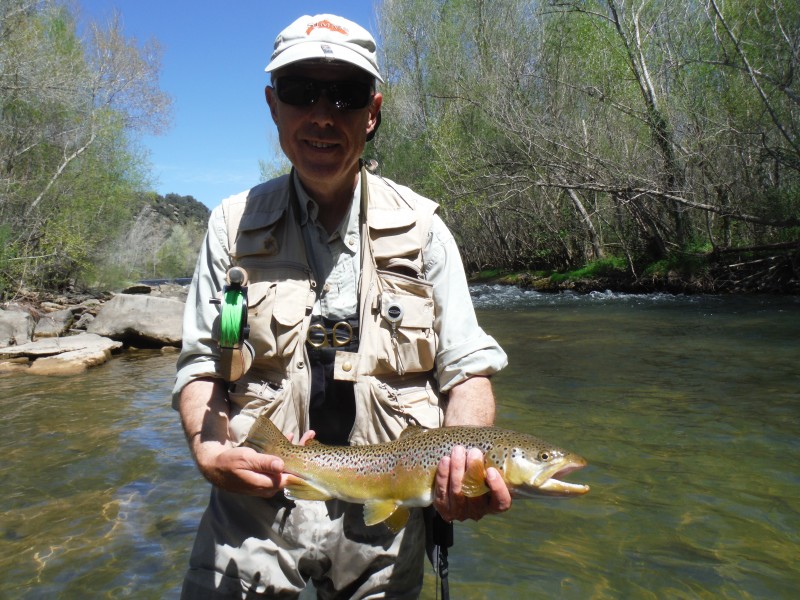 My Guide Carles Is One Of Spain's Most Famous Guides And Enjoys Not Only Showing People The Places To Fish But Instruction And Techniques In Fly Fishing.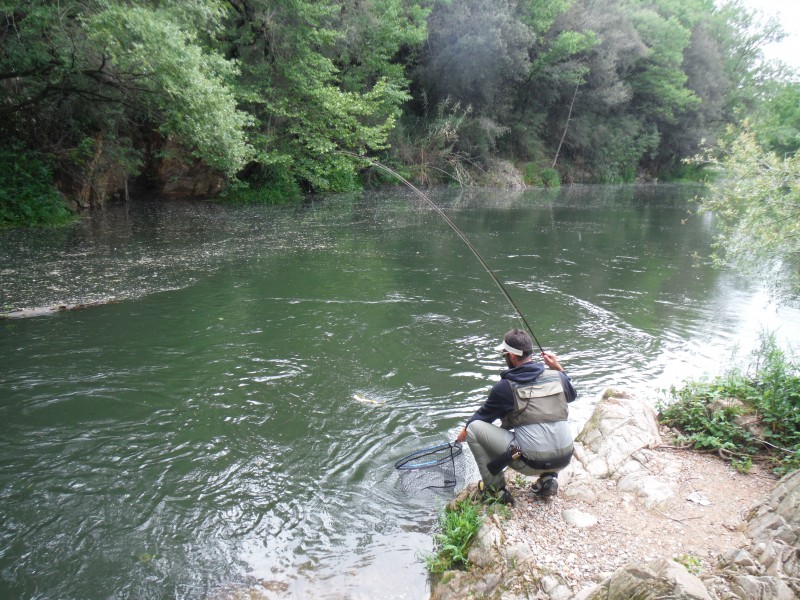 Lots of Dry Fly Opportunities There, We Highly Suggest To Bring Your Own Rod, Waders & Boots With You On This Trip.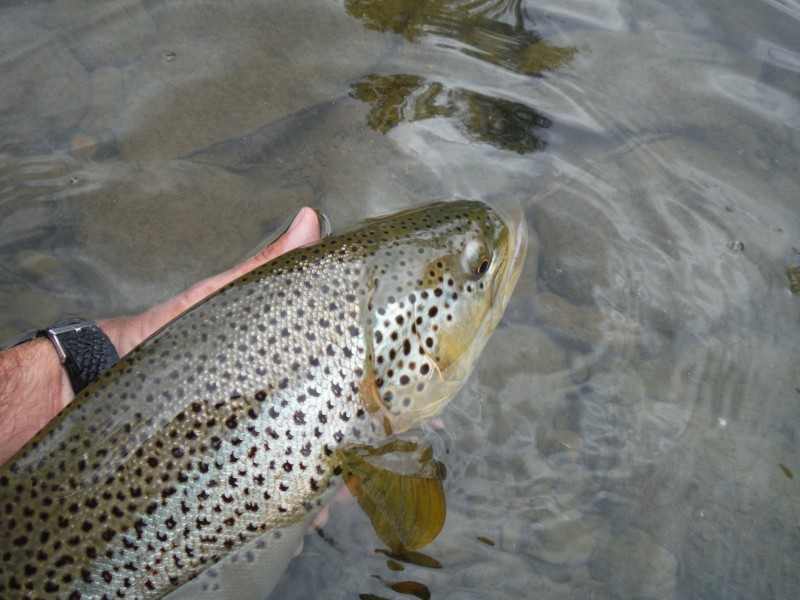 There Are Trophy Sized Trout Over On These Rivers In Spain, But Going Deep For Lunkers And Dry Flying For Pan Size Is Usually The Drill.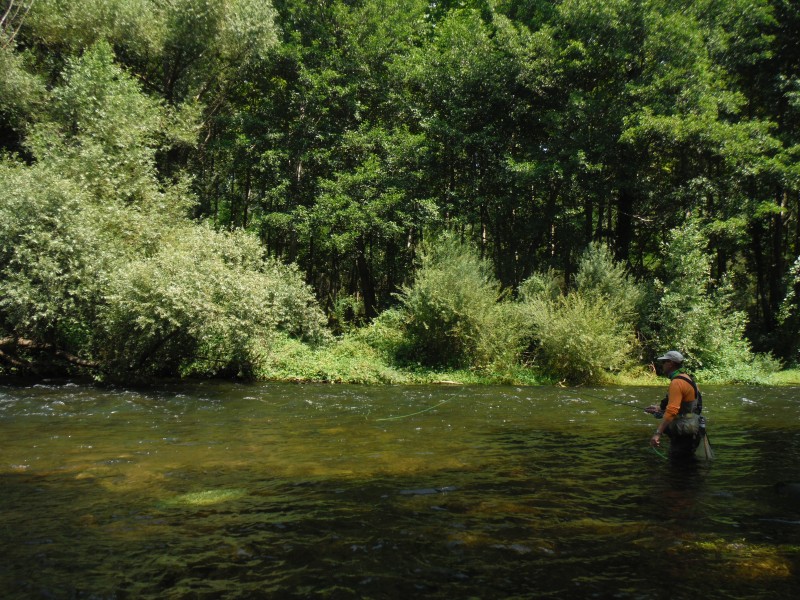 And Oh, Is There Great Places To Drop Your Fly, In A Country You Probably Never Thought About Going To Fly Fish?
The Reason I Say Spain, Is You Have So Many Options After You Leave To Travel To Surrounding Countries That May Offer Something To The Non-Angler. (What have you done for me lately? Oooh yea!) Can You Say The Word "TUSCANY! That Usually Gains The Attention Of Any Non Angler And Compliments A Fly Fishing European Touring Vacation. Give Us A Shout! Trout….We Know The Ins & Outs. jt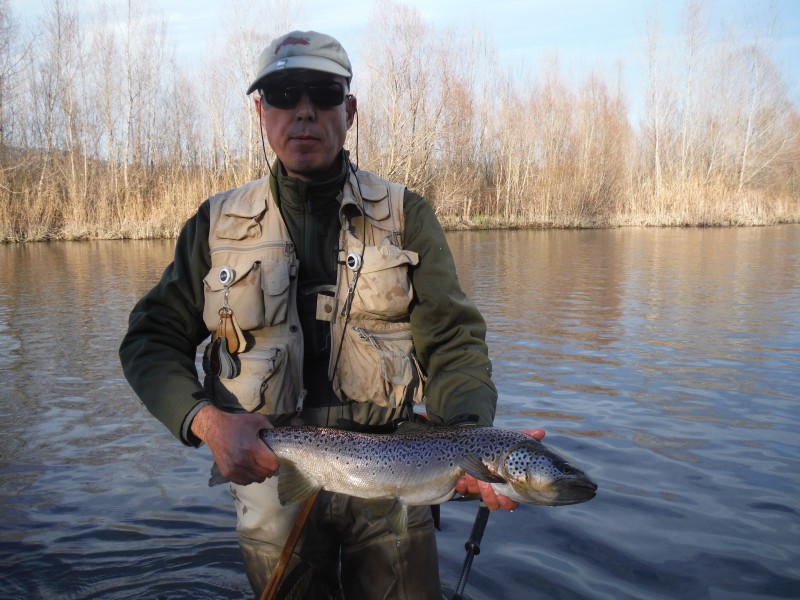 Now There's A Fly Fishing Man With A Mission, WoooHooo!! Carles And I Do Mean Carles, Is Your Fly Fishing Lowland Rivers Man. Carles Is The Man!!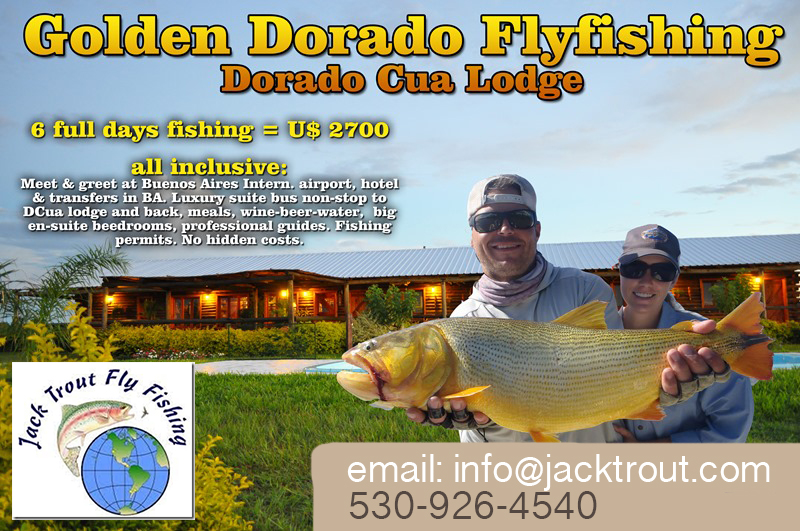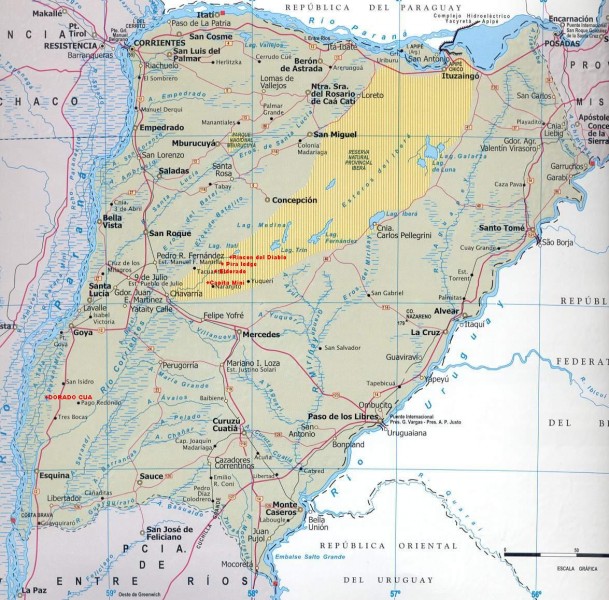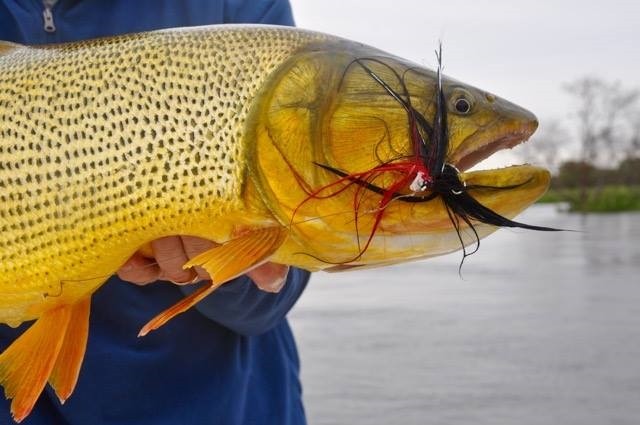 Have You Ever Contemplated Going To North Of Buenos Aries Argentina For A Little Golden Dorado Fly Fising? The Price Is Right In Every Aspect And You Could Go To Iguazu Water Falls Afterwards Or Patagonia For Trout.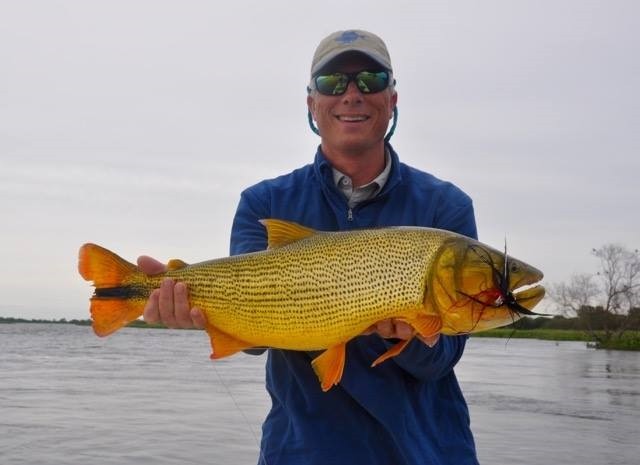 Our Clients Were Catching Big Ones In October, November & December, Then Things Slow Down A Little Until The Bite On Flies Picks Up Again In March, April, May. These Gold Bars I Swear Have A Motor On Them And I Have Had Better Luck Reeling In Car Doors. So There You Go!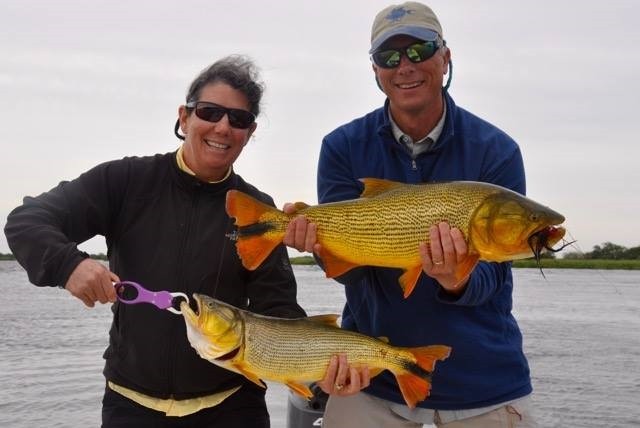 Now That's A Lot Of Gold Fingers There. The Folks We Have Been Sending To Our Guide There Have All Had Raving Reviews Back To Us And We Area Happy To Offer Our Newest Destination In Its First Year.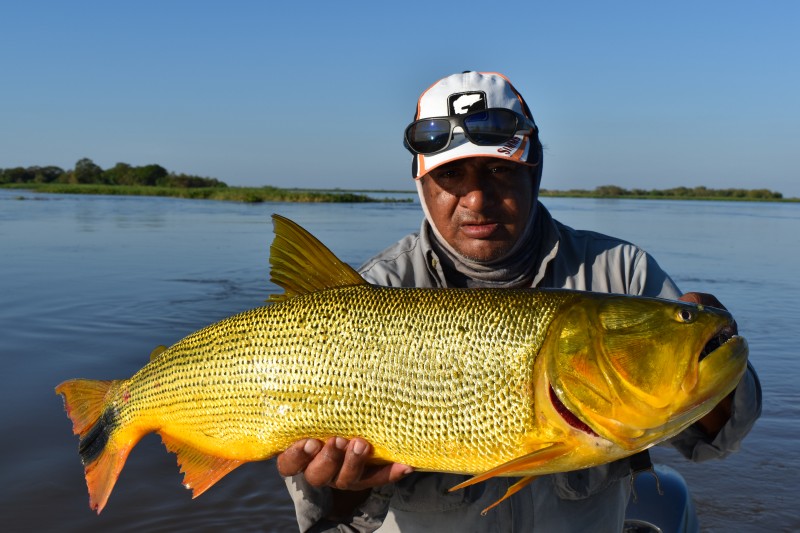 Worth is Weight In Gold.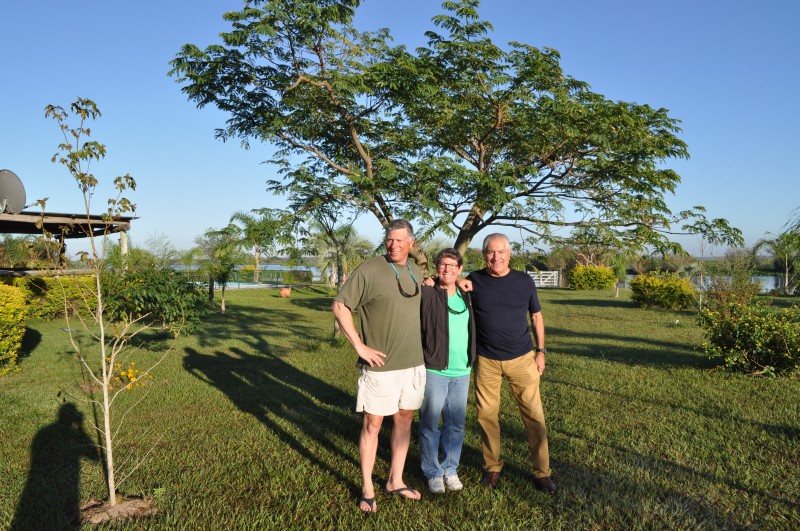 Fantastic Grounds With Nice Areas To Lounge In Or Get out And Take A Nature Hike With Friends.
Our Lodge Is Comfortable And The Food Exquisite, But Then Again You're In Argentina The Land Of Great Food.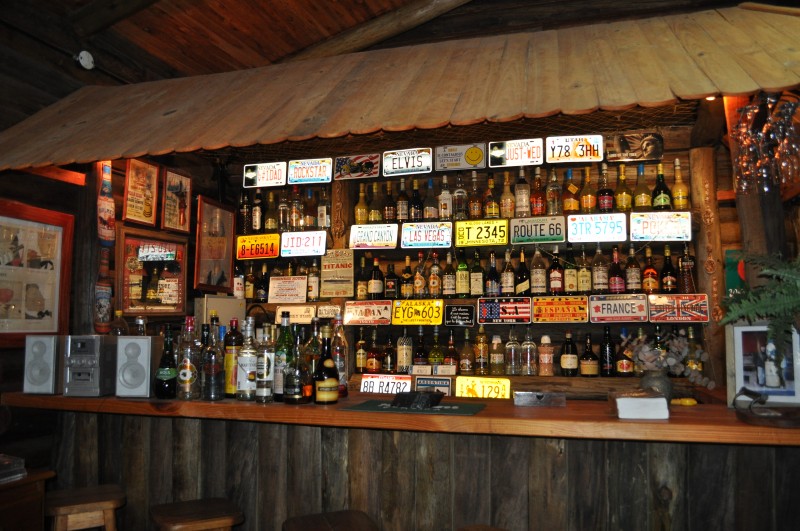 So You Like A Stiff Drink When You Get Off The River…
When It's Time To Take A Love One Or A Buddy To Go Catch a Golden Dorado, Call On Jack Trout Fly Fishing International, We Can Get Your Entire Trip Planned Including; Airfare, Lodging Fishing And Where To Go After The Adventure. At Jack Trout FFI, That's What We're All About, Always Evolving Into Better And Better.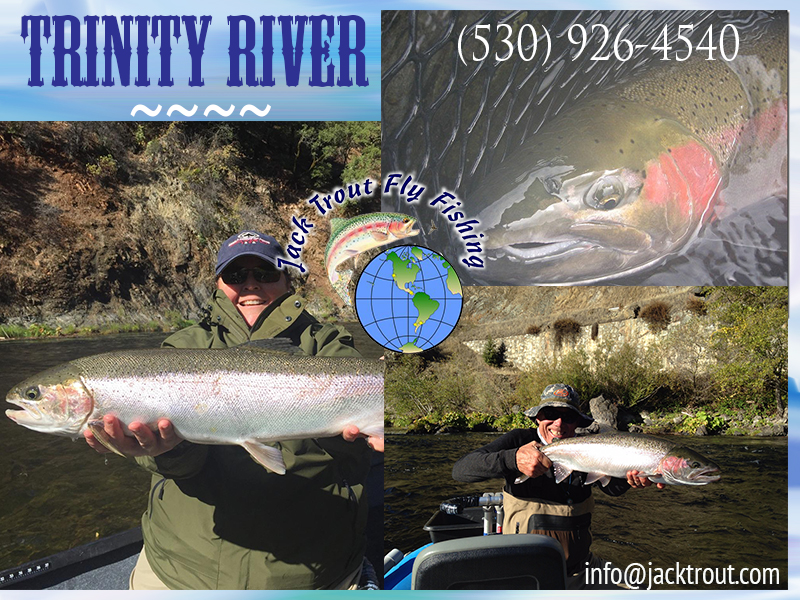 No Matter What You're Hearing The Trinity River Is Fishing In Between Storms. My Guide Forrest Brizendine says The Trinity River Is The First River In The North State To Get Back Into Shape After A Storm. With This Good Weather Coming Up And The Enormous Winter Steelhead We've Been Catching, Now Your Opportunity Until March To Land One Of These Titanics.          info@jacktrout.com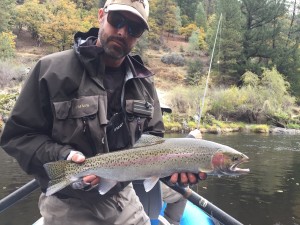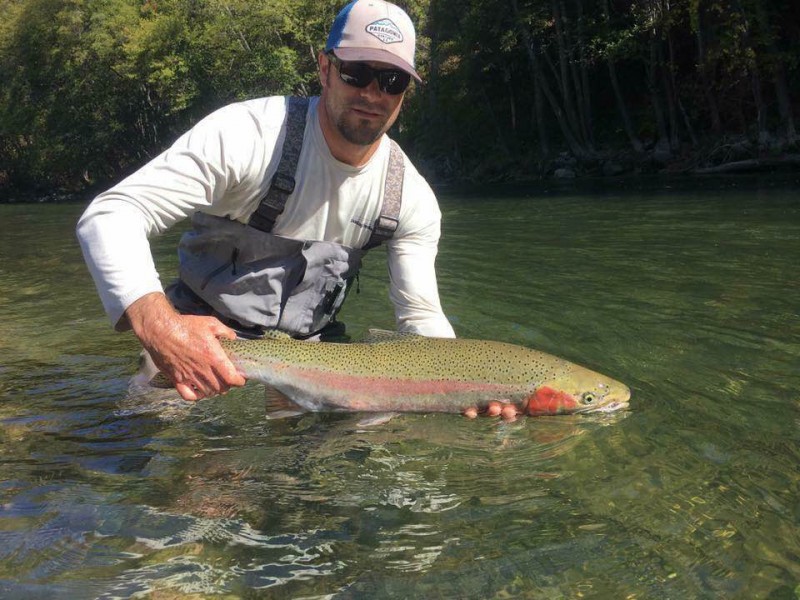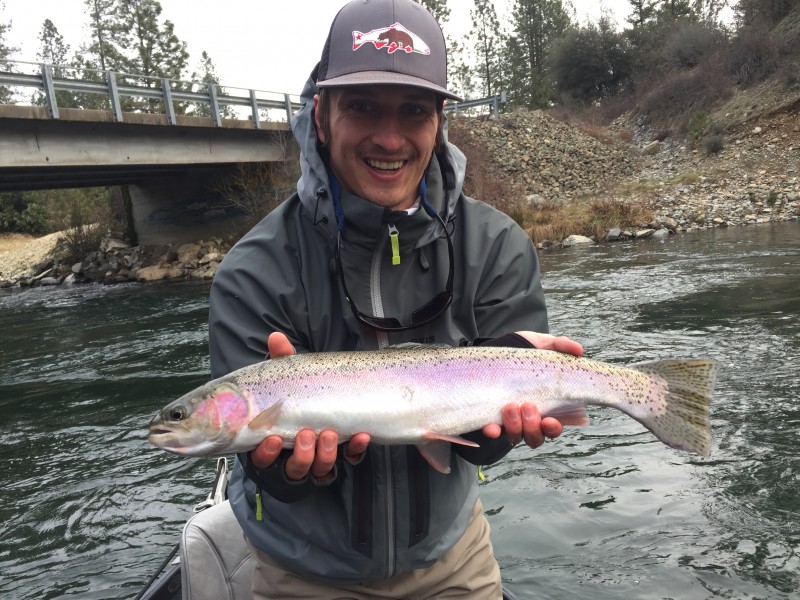 Seriously, I Was Honest Before And Told You Not To Go, Now All My Guides On the Trinity On Up The Coast Of Northern California, On Up Into Oregon Are Reporting, BOOK YOUR TRIPS NOW, IT CAME ON LATE THIS YEAR, THE BIG BOYS ARE COMING IN NOW. Jack Trout
Coastal California & Oregon Coast Fly Fishing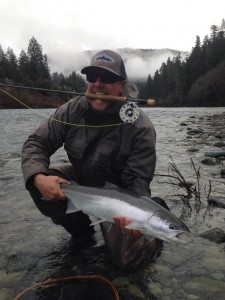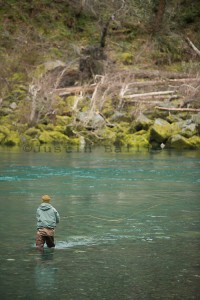 Smith River – Klamath Mouth – Chetco – Elk – Sixes
Now's the time to head up the Pacific Northwest Coast, steelhead are late this year, reports are, steelhead arriving now, rivers receding.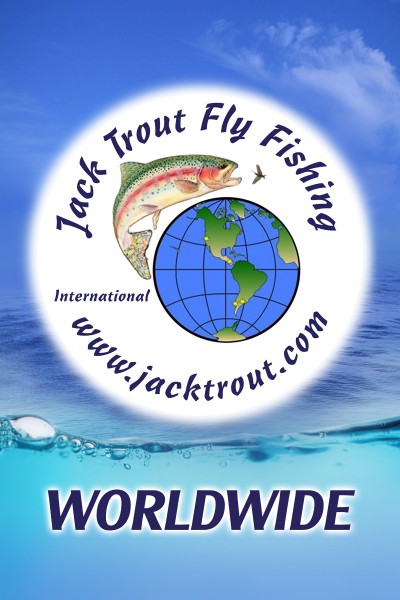 ANDROS, BAHAMAS FLY FISHIING GUIDES

Tommy Is My Guide Out Of Andros Island, Bahamas, He Is A Legend There And Together Now We Are Offering One Day Trips Fly Fishing.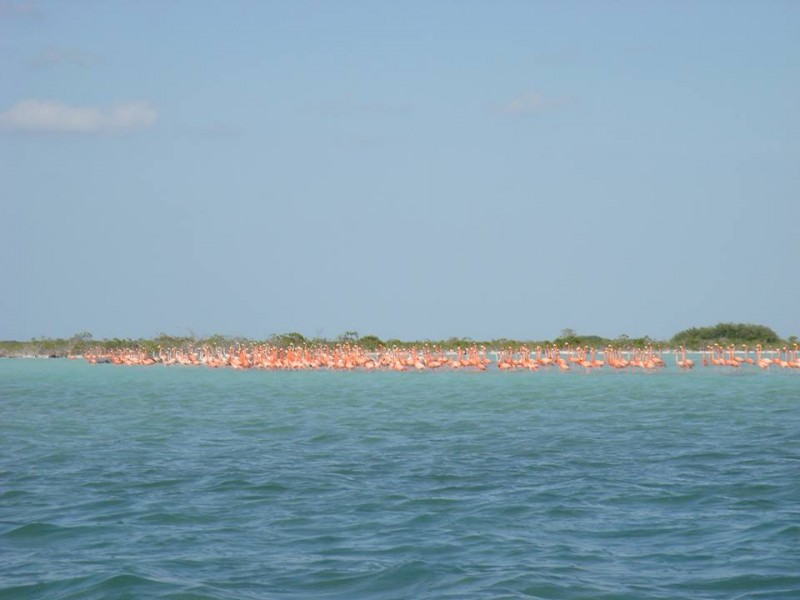 Many Pink Flamingos Migrate Here For Feeding And Laying Of Their Eggs, It's A Seasonal Thing.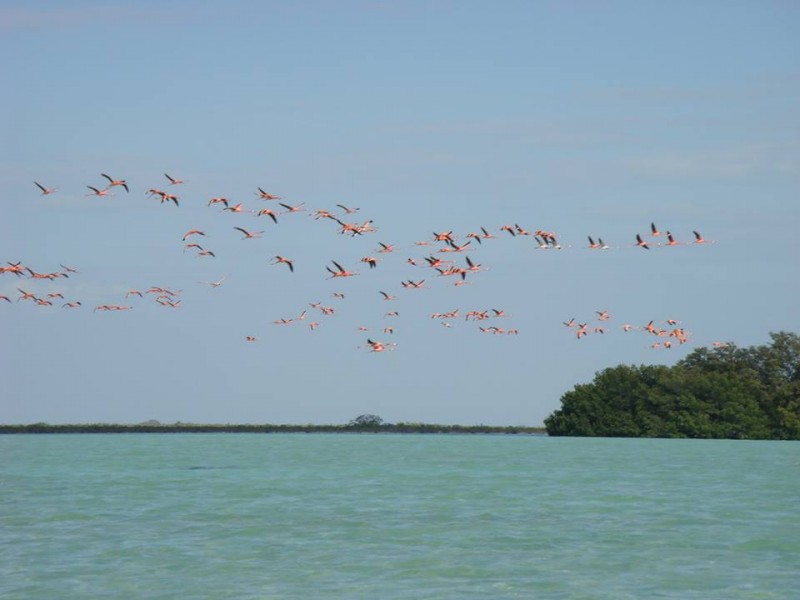 Amazing In Flight, This Trip Is Always Great For A Non Angler And We Bring Along A Snorkle And Mask, Just For Fun.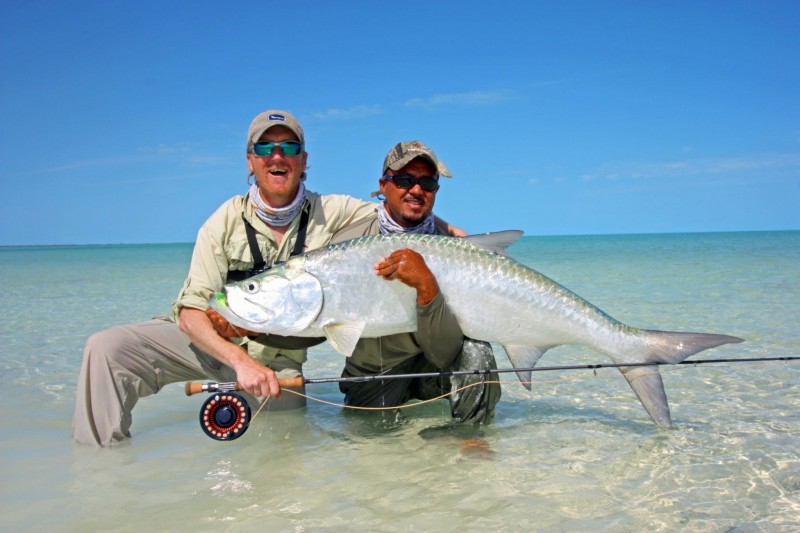 Huge Tarpon Up To 150 lbs Are Landed During The Annual Migration In April, May & June.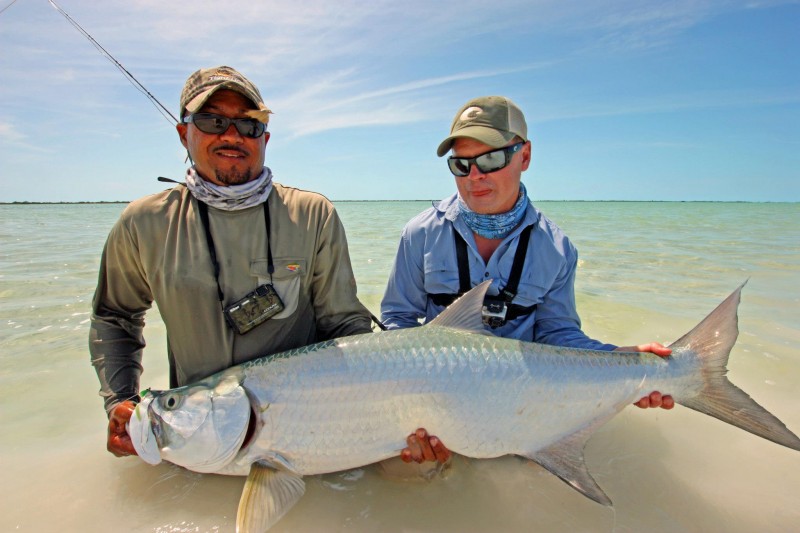 Tommy Is A Stud Fly Fishing Guide With All His Years Of Experience And Entertaining, Look No Further When Heading To The Bahamas.
 Scales Like Stainless Steel That Protect Like One Of The Queen's Knights In Shining Armor.
Tons Of Bone Fish When Low Tide Hits!!
The Bahama's Vacation Is Just A Phone Call Away – 530-926-4540  Jack Trout Fly Fishing International Inc.
http://www.jacktrout.com/index.php/destinations/bahamas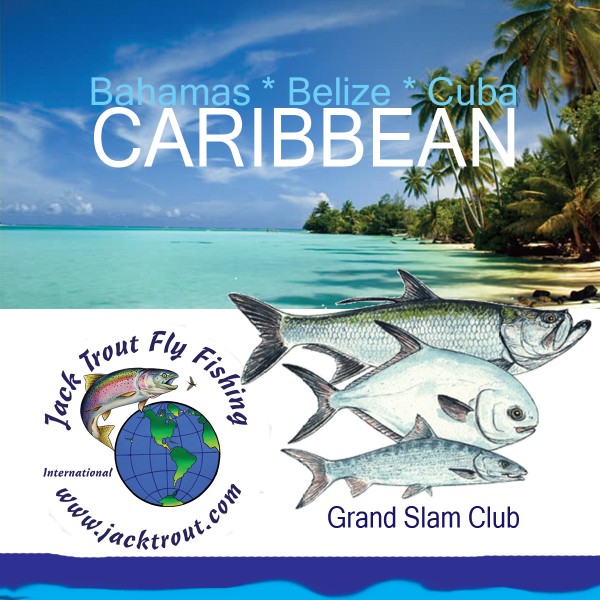 NORTHERN CALIFORNIA SPRING FLY FISHING!!
Trips On The McCloud River, Right Around The Corner! Don't Wait Best Weekends Filling Up.
Ah Ya!!
Hat Creek Burney Area With Dale Langstaff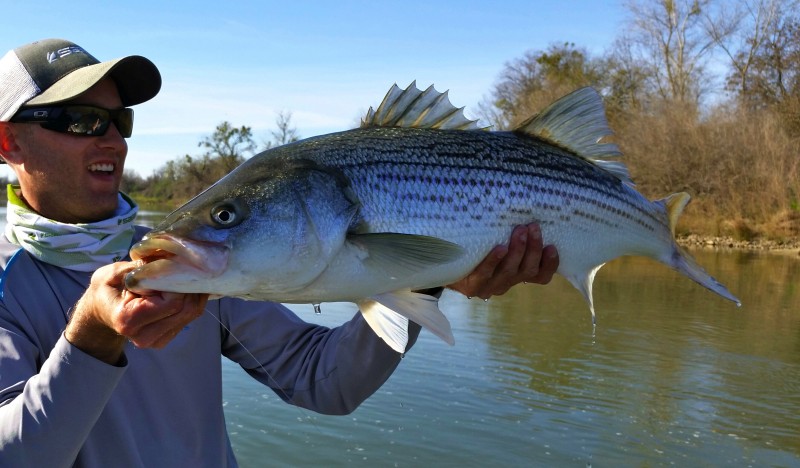 Feather River, Yuba River, & Bass Lakes With Ryan Williams.
Ryan Williams Striper Bass – Feather River.
"Spots off the Rocks"
We had a valet fishing my personal favourite guide of Jack's, Ryan Williams. Our trip started out on a very chilly late December morning but heated up quickly as he out us on some outstanding spotted bass on 5 weights. He has developed his own highly effective and super sporting tactic for catching these chunky great fighting bass. I highly recommend you give him a try. It is on a beautiful stretch of water on Lake Oroville. We got our limits and took in some outstanding scenery including; waterfowl, eagles and breathtaking waterfalls. A trip every avid fly angler should try once just to master his technique. Good luck and tell him Tater sent you.
Lower Sac, Klamath & Trinity With Ian Stratte.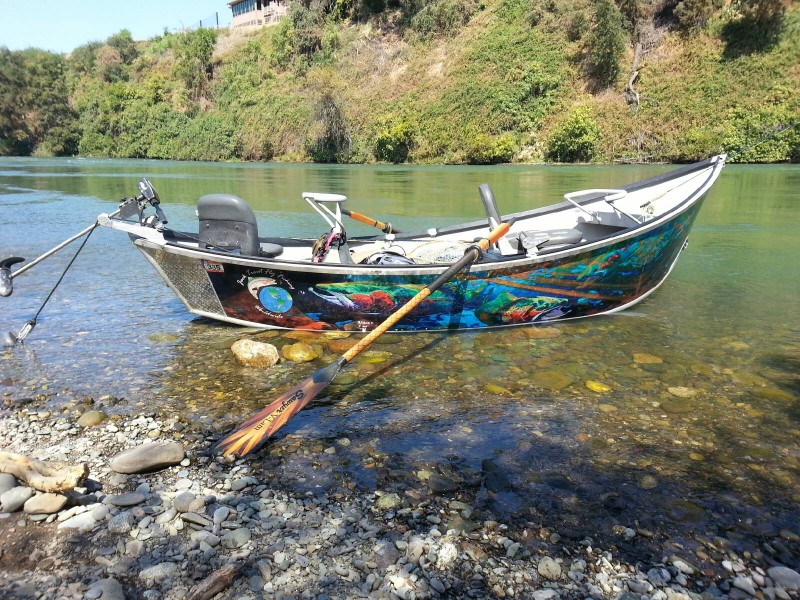 Troutmobile!
*****************************************************************************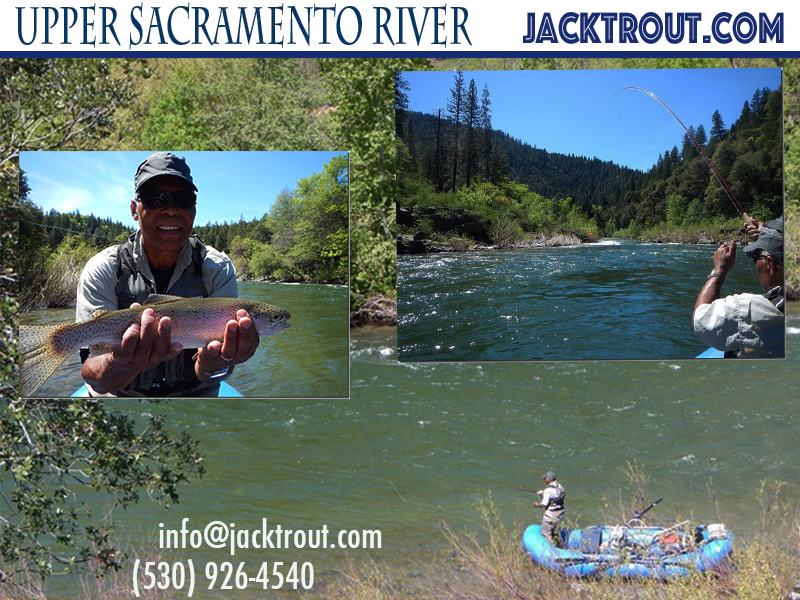 2017 TROUT RAFT FOR UPPER SAC FLY FISHING FLOAT TRIPS.
*********************************************************************************************************************************
TRUCKEE RIVER TAHOE & NEVADA, PYRAMID LAKE, LAKE DAVIS & GRAEAGLE BY CHRIS WHARTON.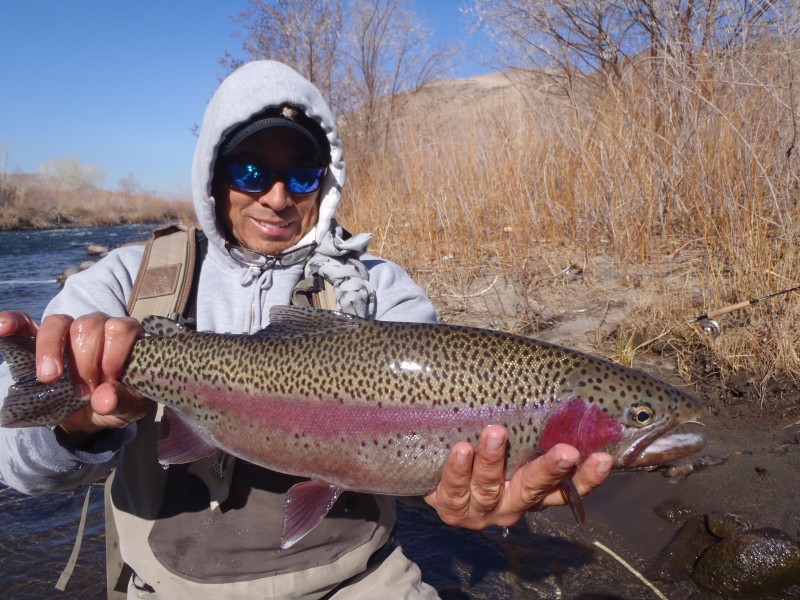 Let Our Nevada Lunker Expert Get You Into A Hot Truckee Trout.
There's Some Beauts To be Caught!
Massive Brown Is What I'm Talking About!  🙂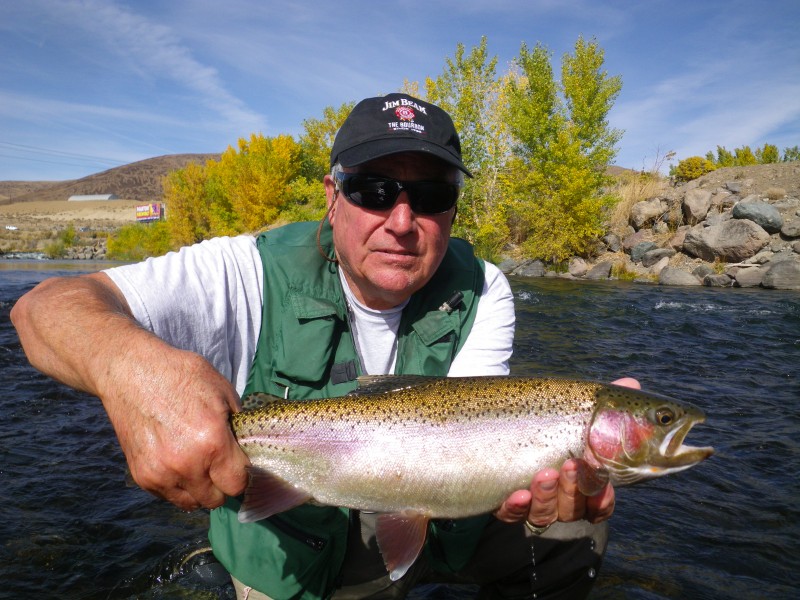 If You're Heading Over The Hill Into Nevada, Call On Jack Trout Fly Fishing International Inc. To Help You Provide Your Guide Day.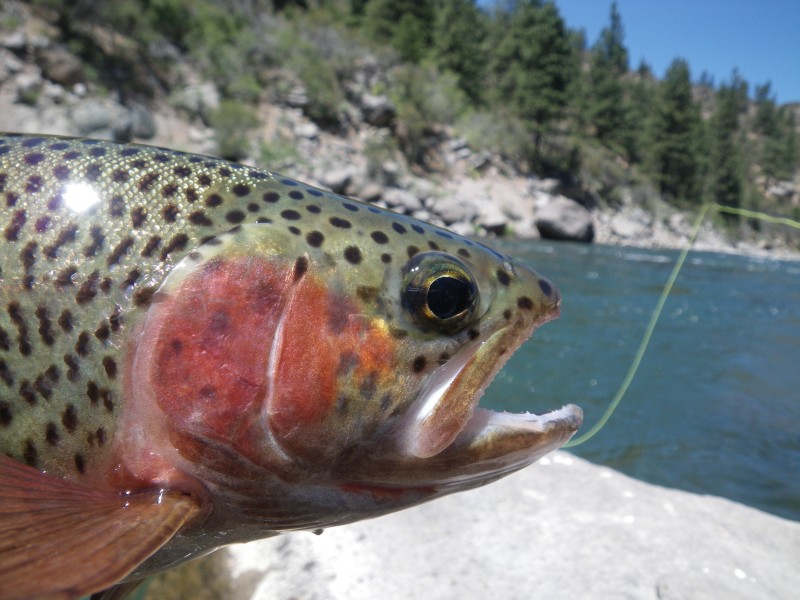 Pyramid Lake, Nevada
Here's Looking At You Kid! Time To Make Some Fly Fishing Plans…
See You At The Pleasanton Show Feb 24th, 25th & 26th, We'll Have Great Surprises And Prizes, See You Then! 
Many Rivers To You, Jack & Carola Trout & Team Trout International Fly Fishing Guides.