FALL STEELHEAD SIGN-UPS FOR TRINITY & KLAMATH RIVERS
SIGN-UPS FOR CHILE AND ARGENTINA FOR 2015 – DATES OPEN FOR DECEMBER, JANUARY & FEBRUARY.

                 INFO@JACK TROUT.COM        *          530-926-4540         *          WWW.JACKTROUT.COM
McCloud River Railroad 1898 – This railroad carried lumber and its men up the McCloud grade into Sisson. (Mount Shasta)  Follow : Historical Northern California on Facebook.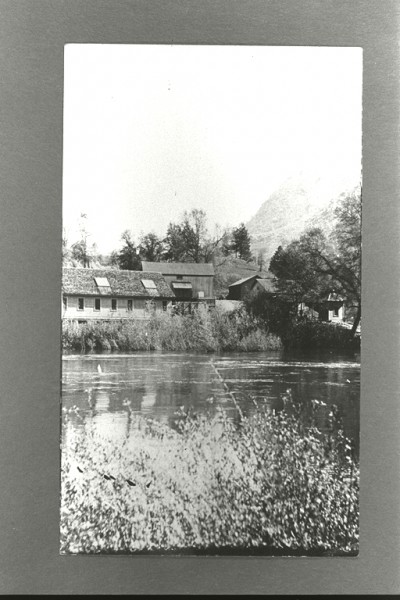 United States Baird Hatchery  1874 - Salmon & Trout ponds used for distributing fish all over the United States and later to New Zealand & Australia 1875 –  Argentina & Chile 1904 to 1908.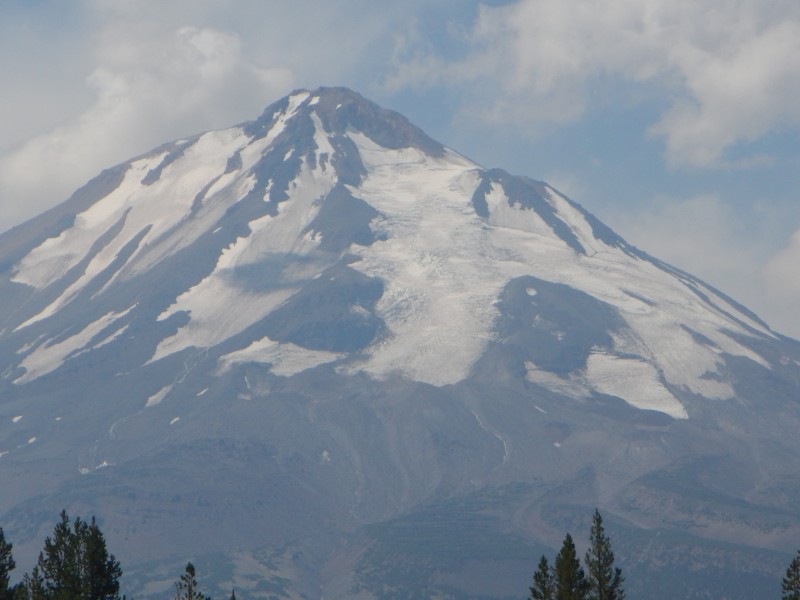 This is Mount Shasta from the Military Pass Trail. It was a great journey my wife and I took when we drove from McCloud, California to Big Springs just like the old pioneers did during the eras of yesteryear.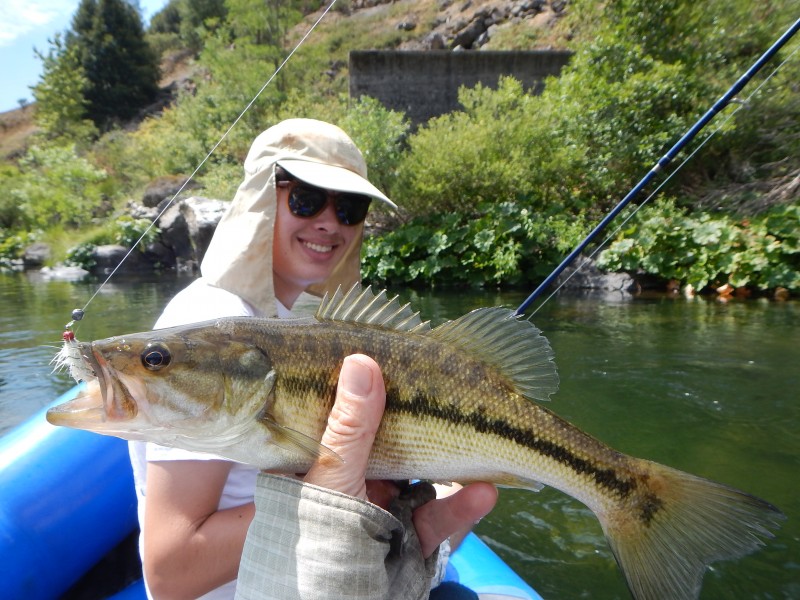 The Upper Sac down by Lakehead has just been producing bass this season as the water is so low the trout that usually come up now from Shasta Lake to escape summer heat and lounge in oxygenated pools of pure glacial water bliss can't make it out of the lake or they just have moved out to find lower water temps.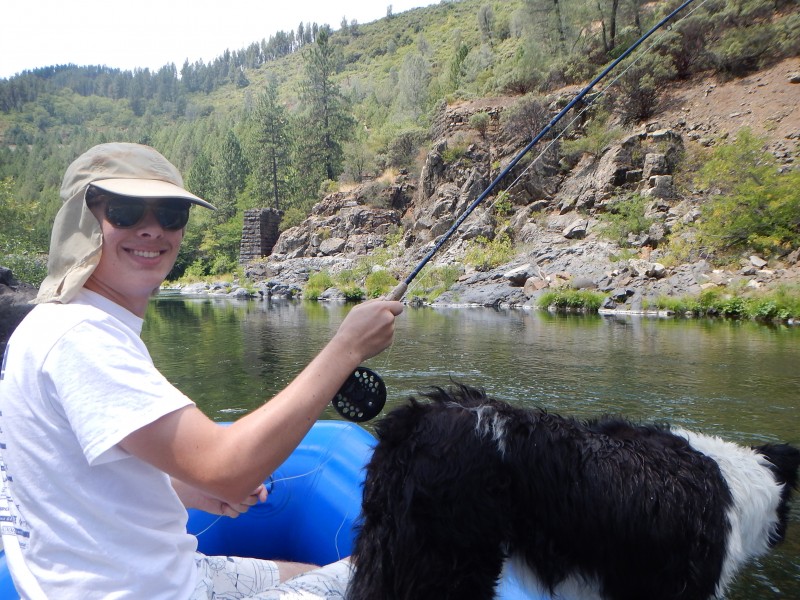 So what I have been doing with my summer beginners is take them on a 4 mile float for bass in the mornings, then head over to the McCloud for the afternoons. (In the background the old railroad trestle from 1880′s still standing proud.)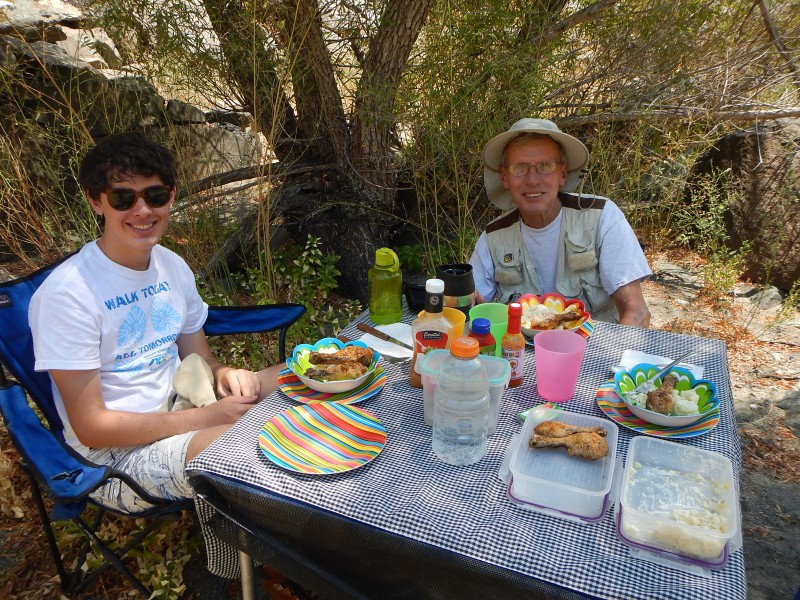 Lunches haven't changed, Carola is still putting out the best fly fishing guide lunch in the industry.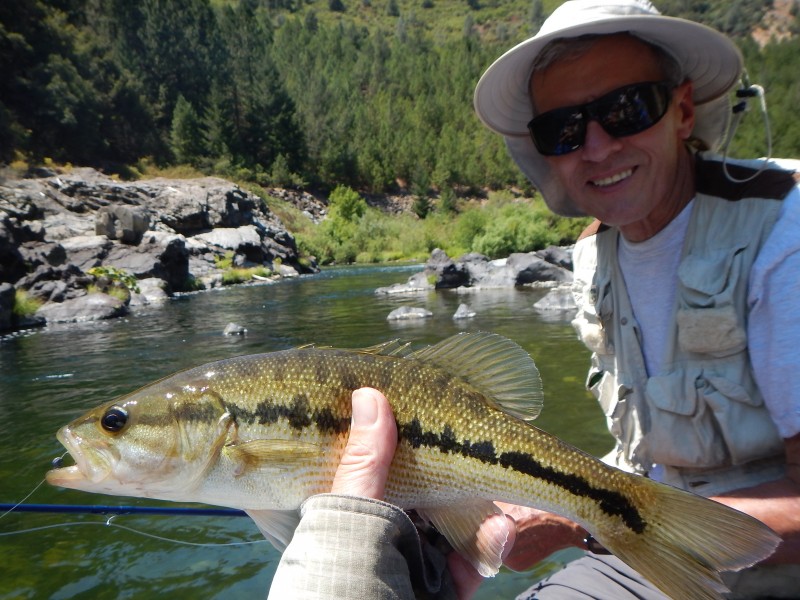 We use streamers that look like trout minnows, these bass eat a lot of trout fry. These bass are not indigenous to the area but have taken over now in the lower sections of the Upper Sacramento River. I look forward to the rains and the colder weather so these bass will return to the lake and we can start catching trout again.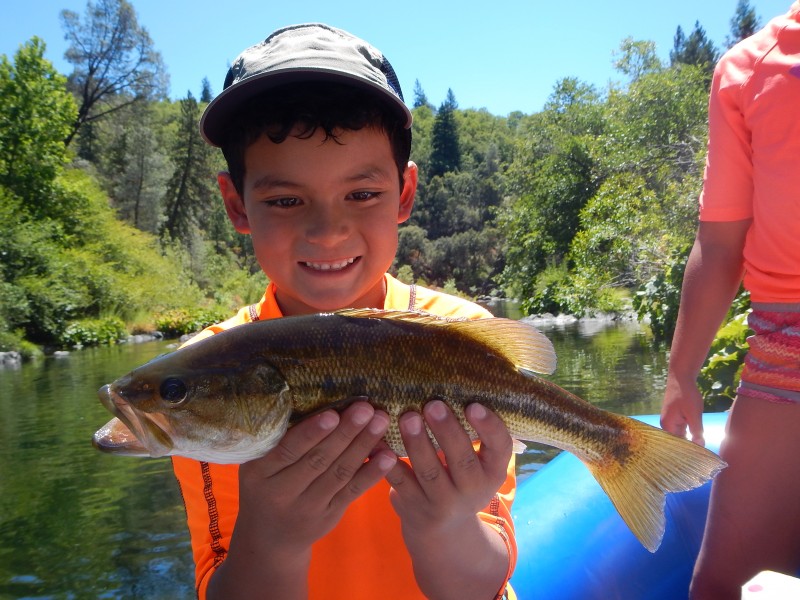 But for now, the families who come up and just want to learn fly fishing can expect to catch about a dozen per half day trip and they put up a great fight. Plus with the added bonus of traveling over to the McCloud on the same day has been a hit with clients. I don't mind the 12 hour day I put in. This is what you need to do right now to earn clients repeat and referral business!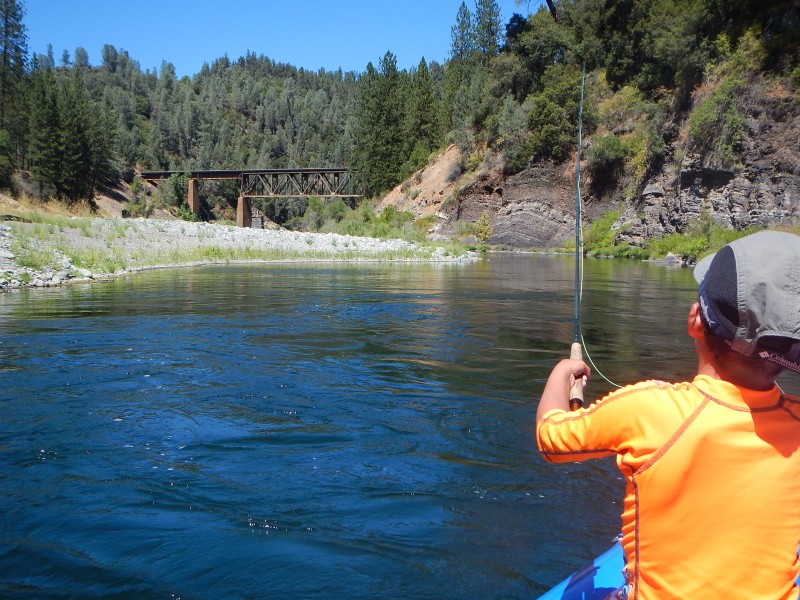 Clients love not seeing other boats and not having to walk these arduous rivers all day and two rivers in one day is always a recipe for success.
As long as kids are catching fish regularly, all the better!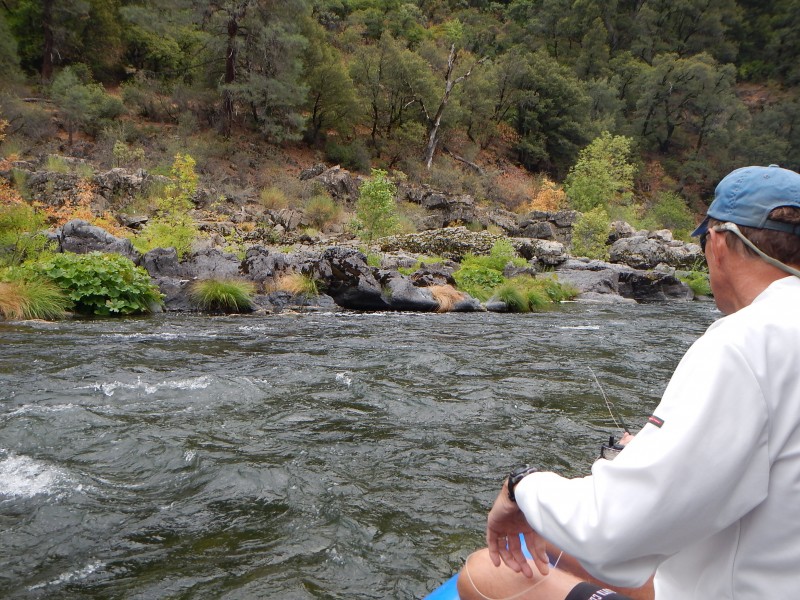 Just pray for more rains people, now is the time of year we need it the most.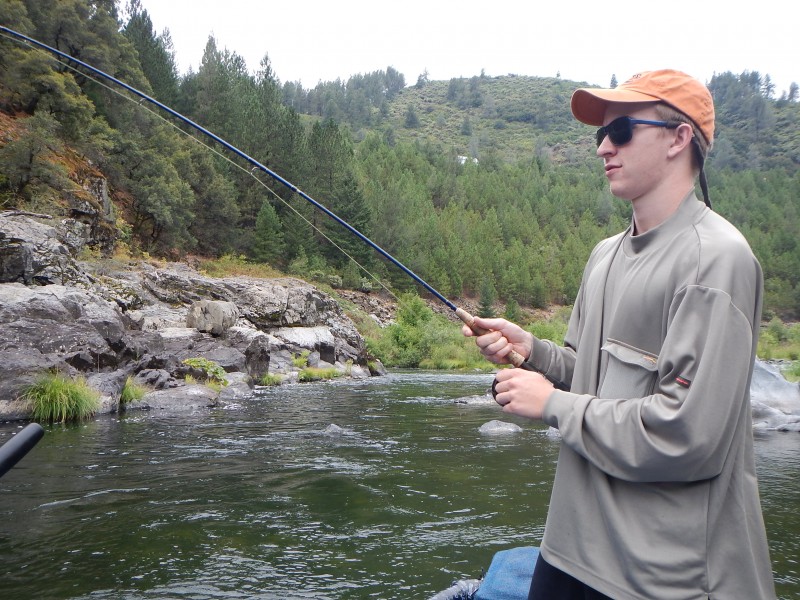 This is the next generation of fly fisher's and here at Jack Trout Fly Fishing Guide Service, we're up for the task. There's a reason we guide so many beginners in fly fishing in the North State.  

 2014 Excellence Award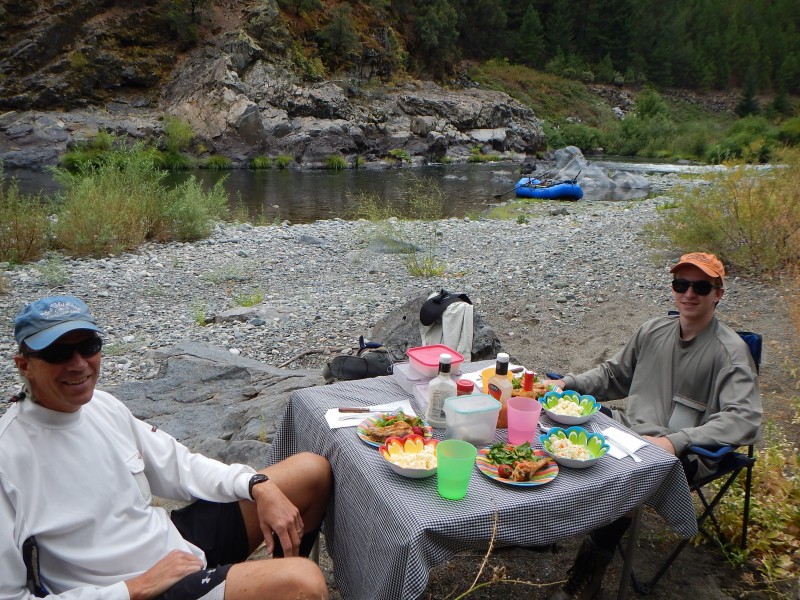 Fit for two kings after a fine morning of fishing on the Upper Sac.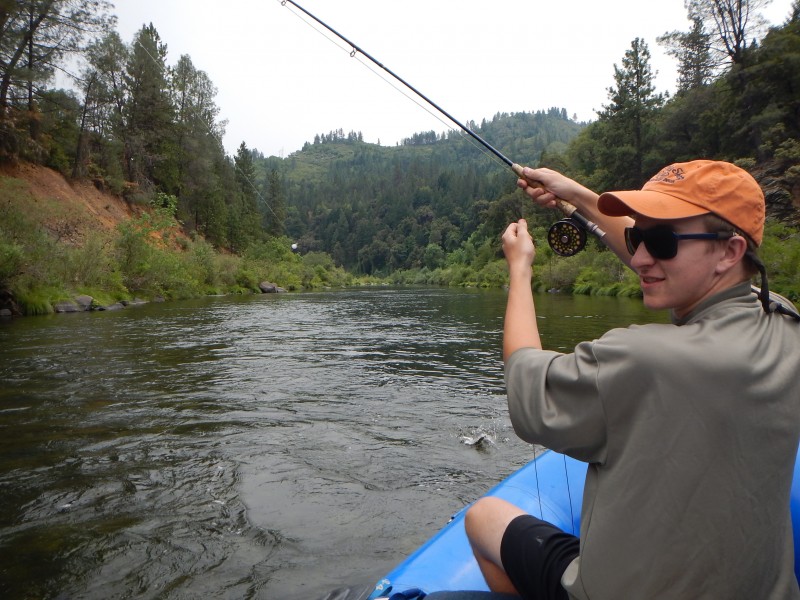 Finally a trout… The rains will hit here later on this month and then I'll be guiding trout and steelhead.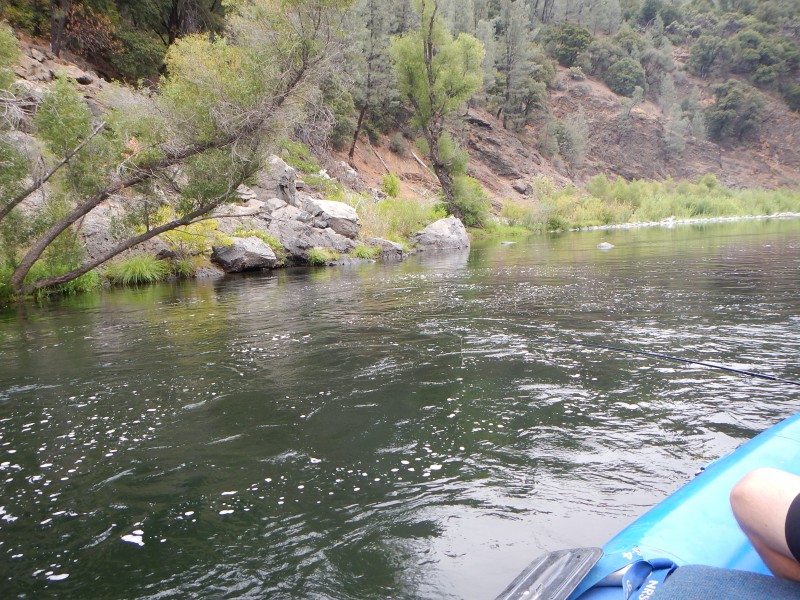 We float where Shasta Lake used to be.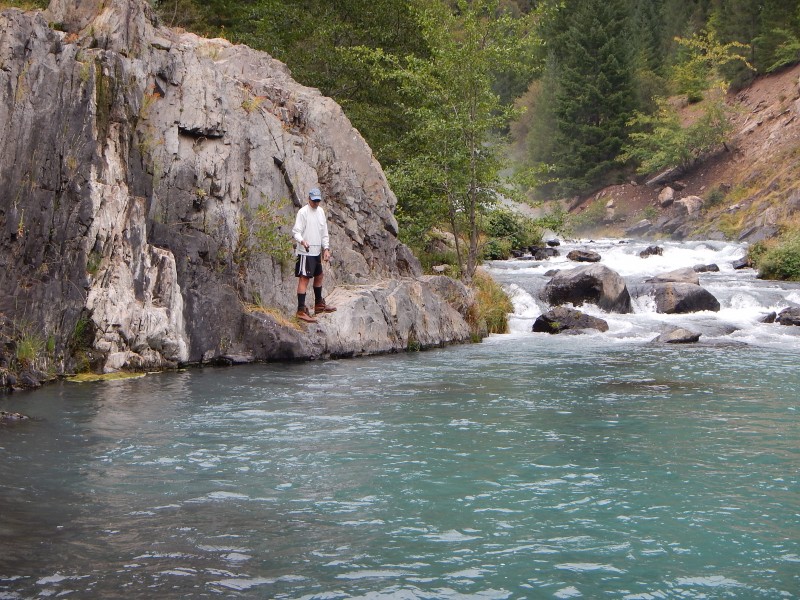 Then over on the McCloud River things heat up in the afternoons.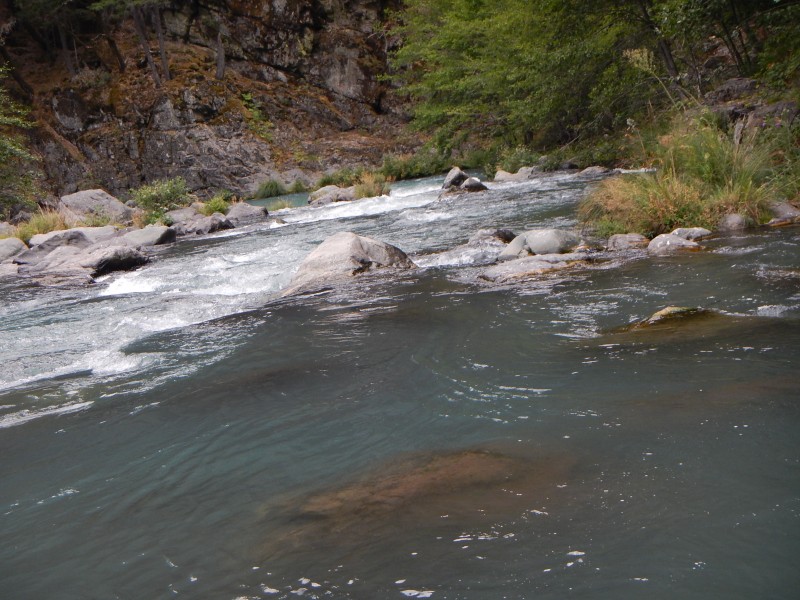 Behind every rock is a trout waiting for a feeding opportunity, every week the river will fish better and better.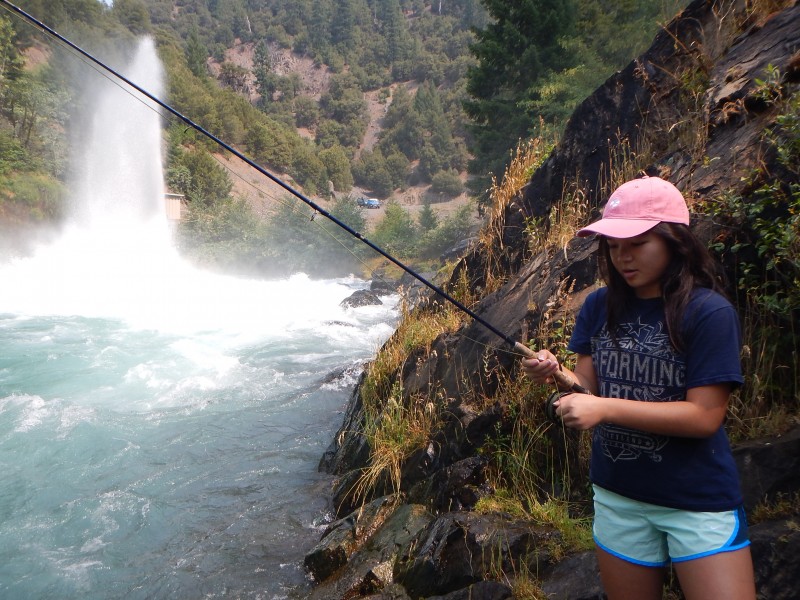 Trout fishing can be very rewarding when you're a beginner out for your first time.
Not bad for your first trout, it's a wild native rainbow.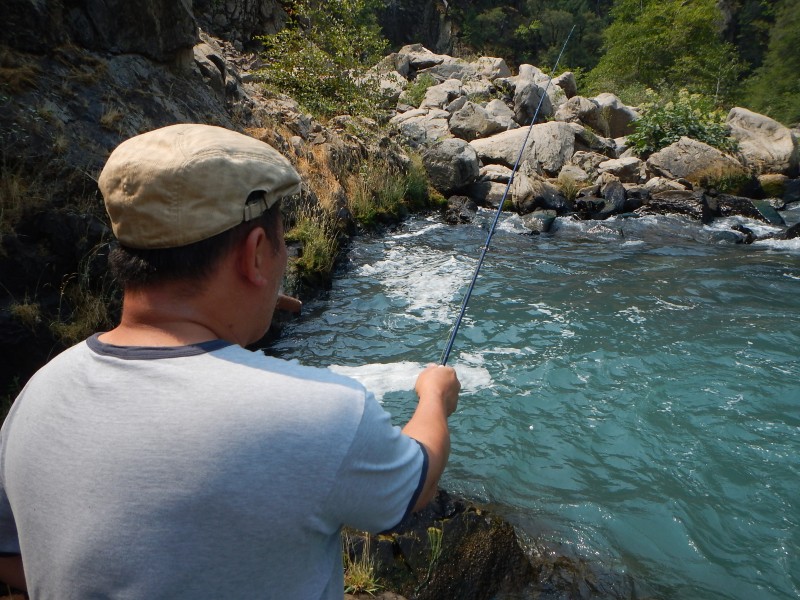 Now it's pops turn to catch a trout.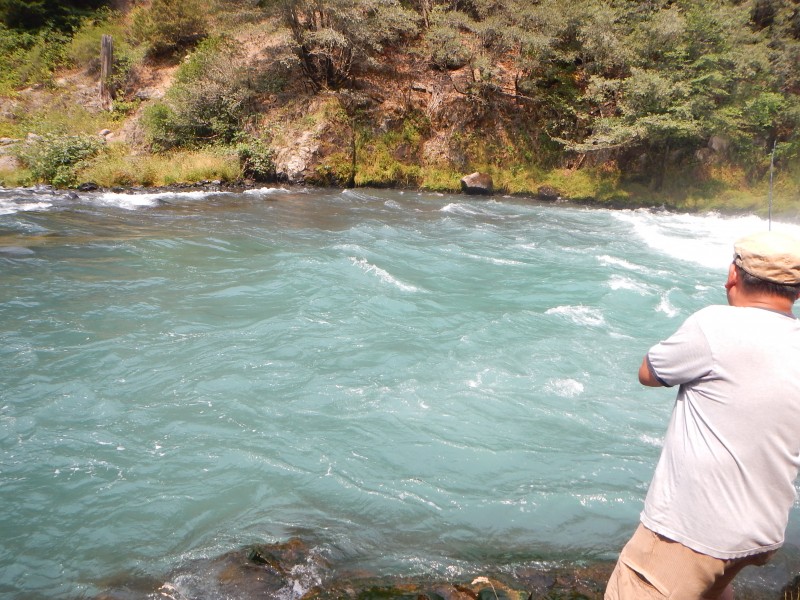 I find when I am teaching beginners it is best to put them on top of the trout then success is almost a guarantee.
We are hoping for a big winter this year to refill the lakes and streams that are suffering.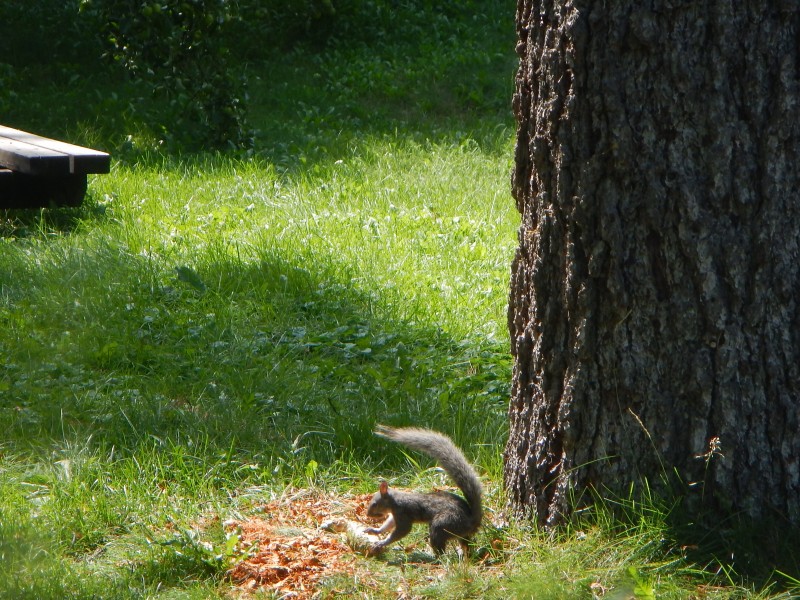 One thing I have noticed this summer that the squirrels in my yard are starting to bury pine nuts very early this season. They have completely taken over my backyard and my cats who usually dominate the backyard are not hanging around. Meanwhile the squirrels are frantically working and have piles of pine cone scraps around the circumference of all the trees in my backyard. I have never seen this before and I am wondering if this could lead us into a badly needed harsh wet winter?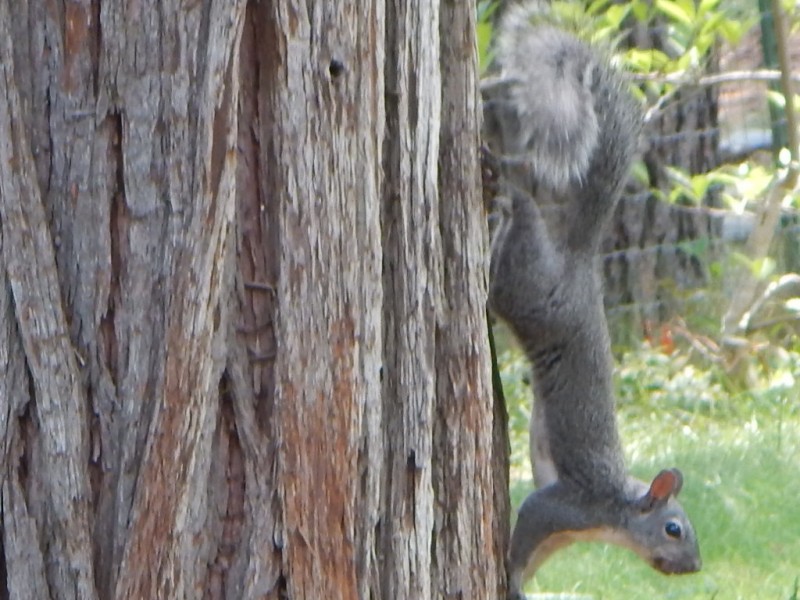 Armed with a chaw of pine gum, this little critter is betting on a long hard winter, let's us hope he's right.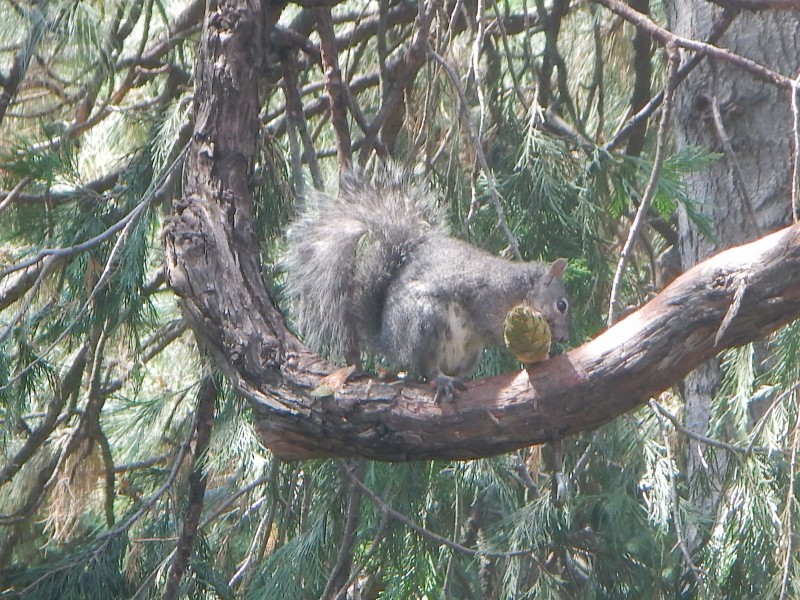 Up in the trees down on the lawn, we have about 12 squirrels working around the clock. So cool to see, we love them. Very entertaining to read my history books and hear them working and feeding.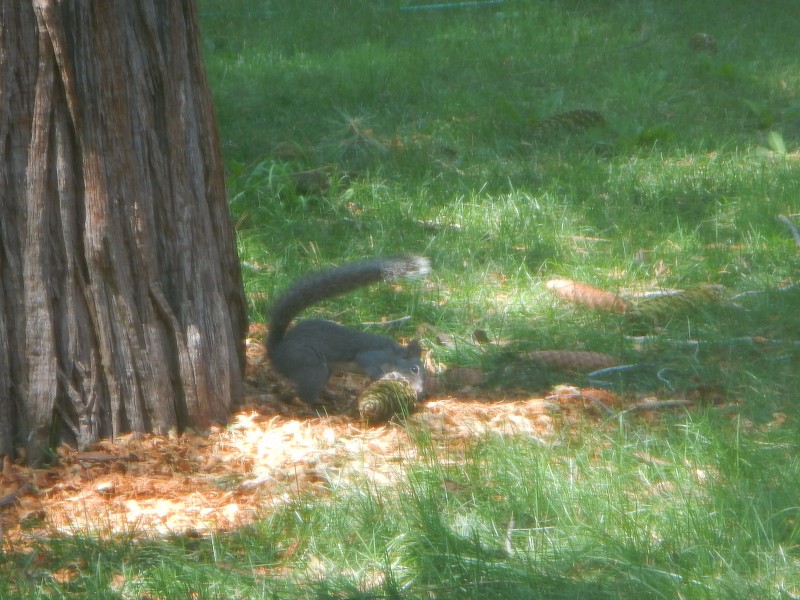 And so it goes, does nature and animals have some inert intrinsic ability to predict through instinct the coming of changing weather conditions or how a season will play out. Can the forest be read and the future be predicted? Can incoming weather cycles be factors that help us know what to expect.
Can a Farmers Almanac predict upcoming conditions? Let me know your thoughts and I will post them here. jt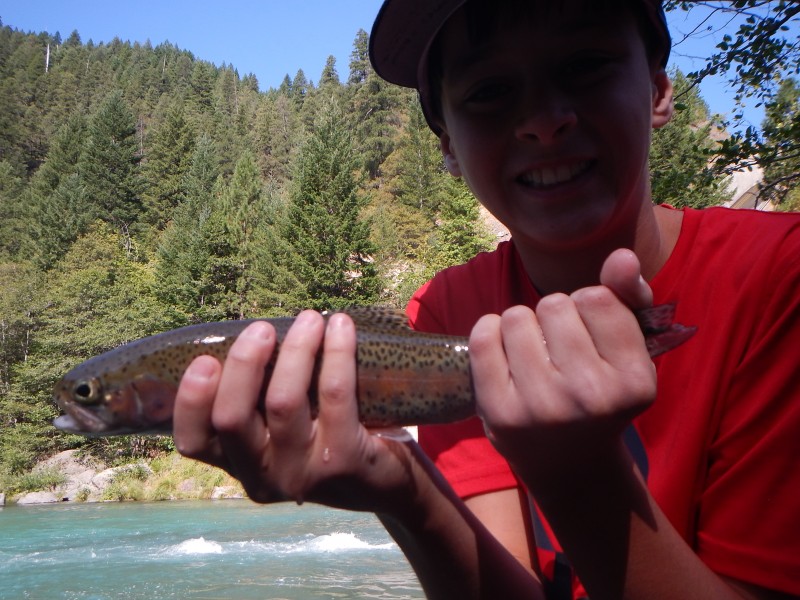 Trout on the McCloud River, call us for your reservation for your grandson or son! We'll rise to the occasion as usual.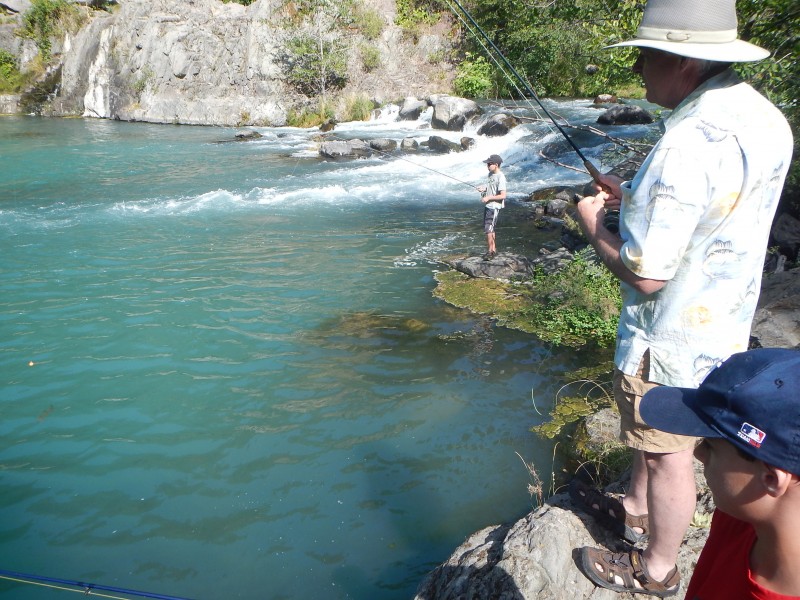 Let's get them all hooked up as a family.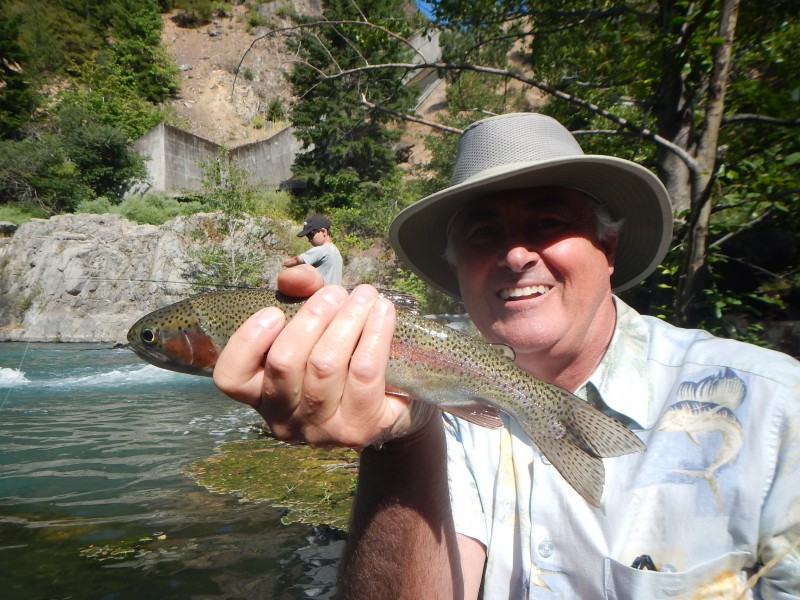 Pops, way to go!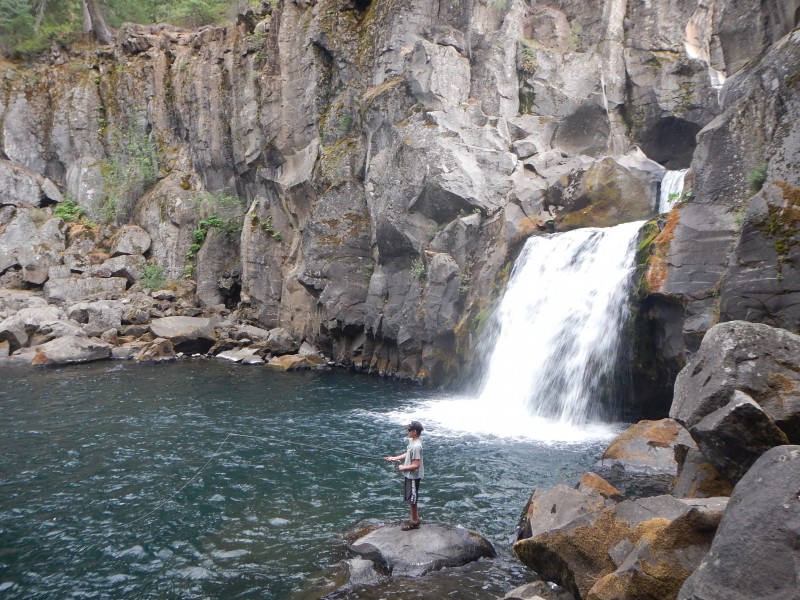 Love those falls folks!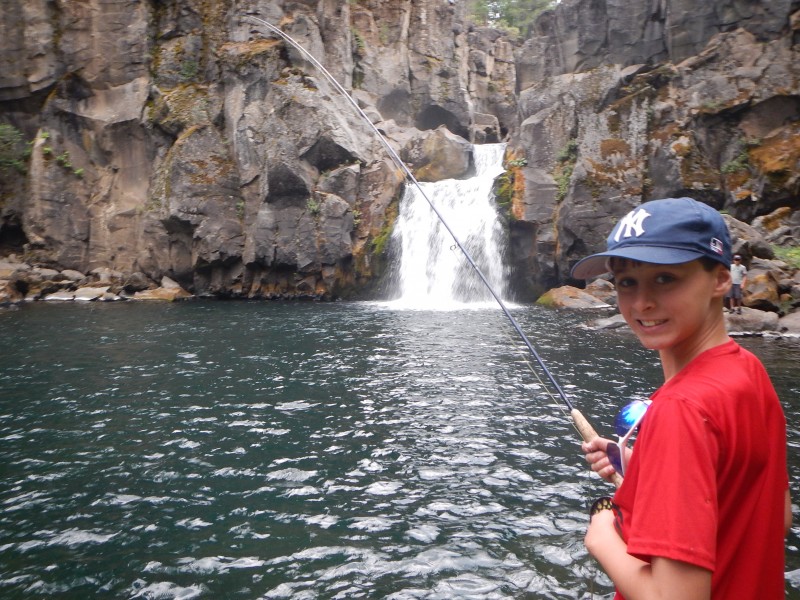 Fish on dry fly counts as a double with me. We are the kids guide service in Northern California. 530-926-4540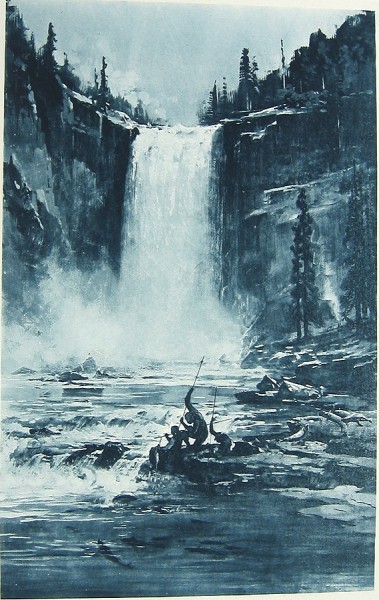 One thing I cherish so much is my original Thomas Hill painting called – Salmon Spearing – McCloud River 1888. I really couldn't believe when the person sold it to me. One of my most valued treasures, not hanging on my wall. One of those antique garage sale stories where the person sells something they know nothing about. Keep your eyes open folks as life comes at you 24 hours a day. Don't drive faster than your windshield, but if you do, leave your fly gear on the roof!
Back then we had so much more water! In 1881 we had the great floods that brought us 47 inches of rain in the month of January. This is why this picture has so much water than now, it was a different era with weather.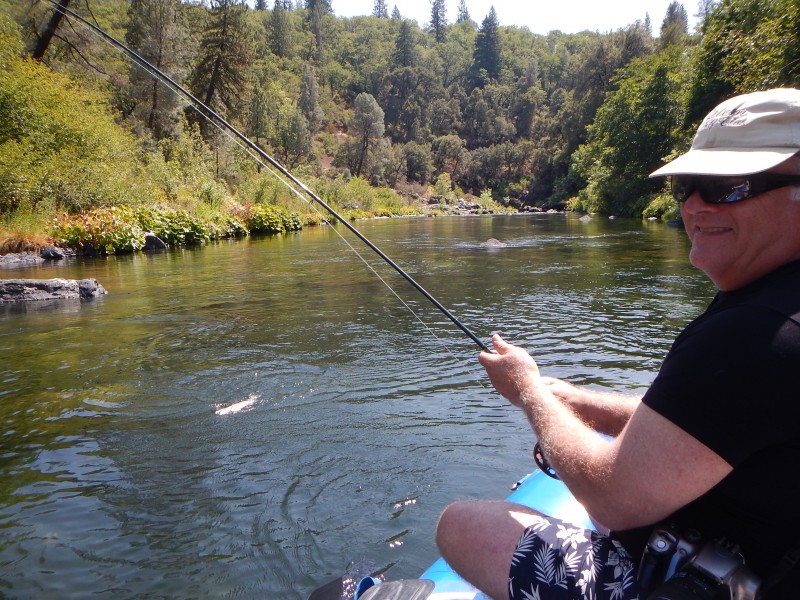 Trout on folks! Looks like a Camloop from Shasta Lake.
In these hot temps, we've been getting the trout right back in the water.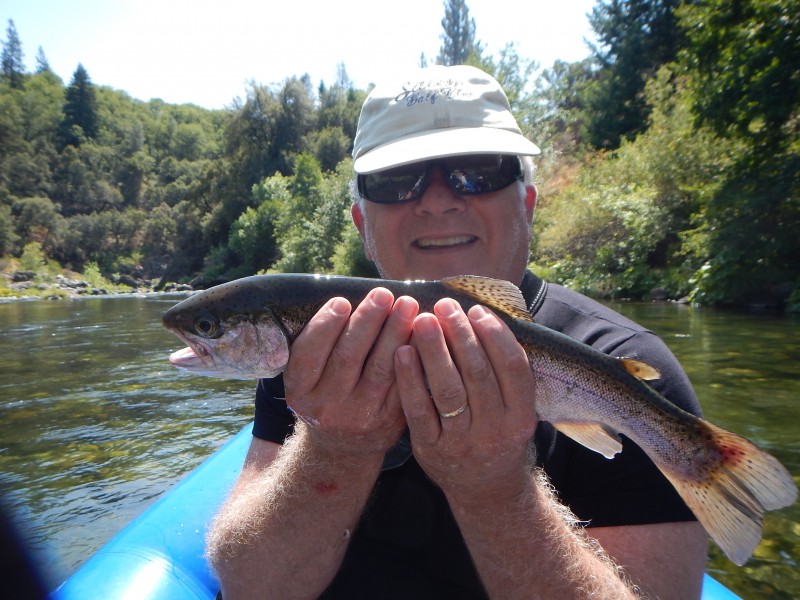 In these hot temps, we've been getting the trout right back in the water.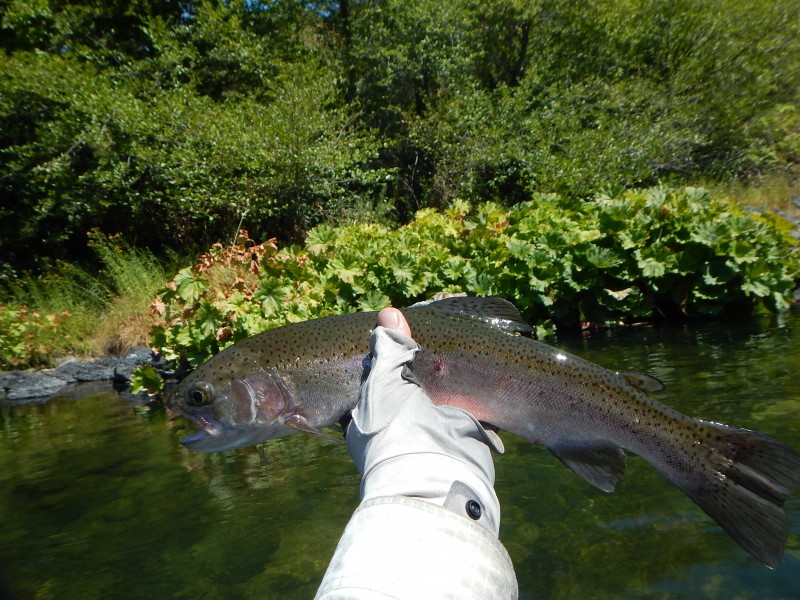 Nice trout, there go back into the river she goes.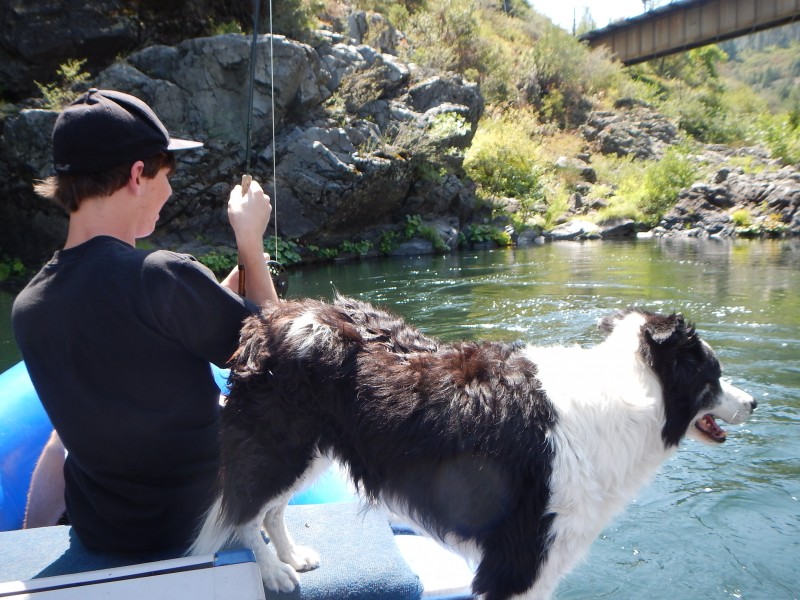 Bass on folks!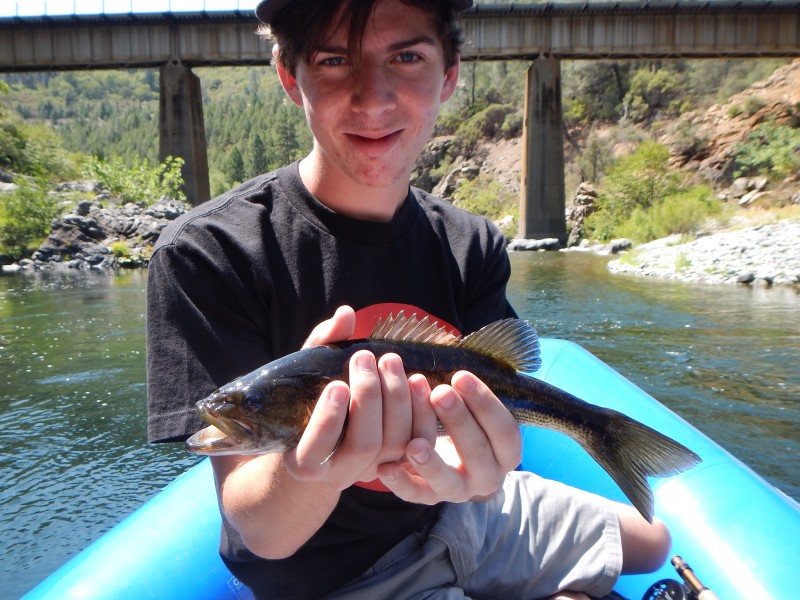 When you have kids, the fishing is pretty slow right now for beginners, but these bass are a blast! Kids want action and catching a lot of these bass can be the key to them learning how to play a fish on a fly rod. then come October/November come back up and catch some steelhead, salmon and trout on fly rods.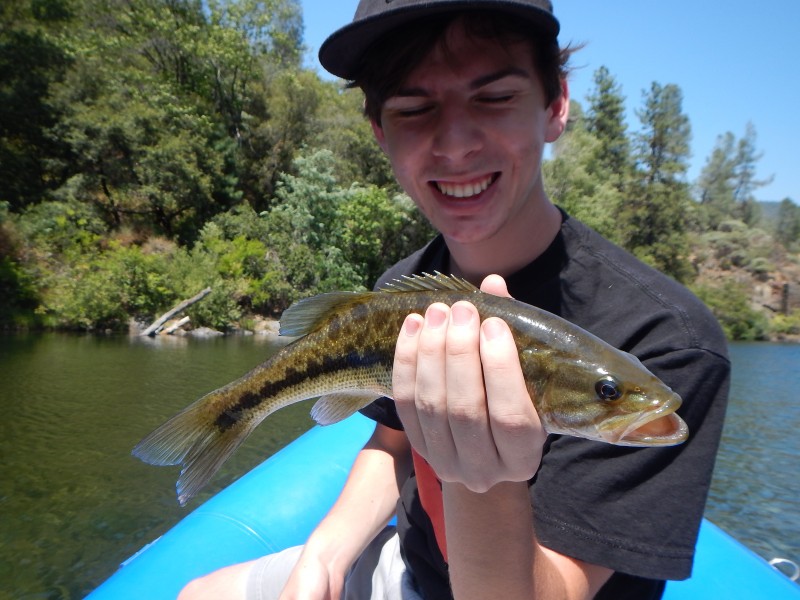 So cool this experience he said!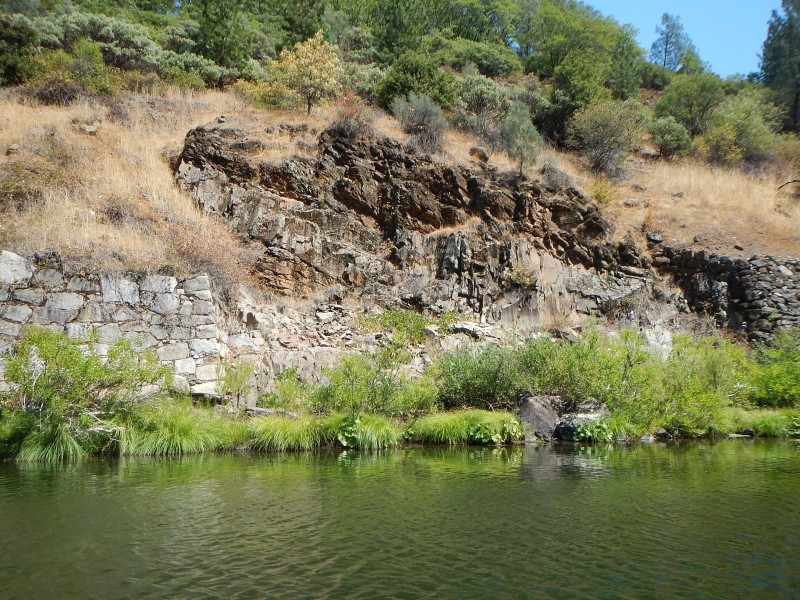 Old stage coach trail up the Siskiyou Canyon, we see this on my floats.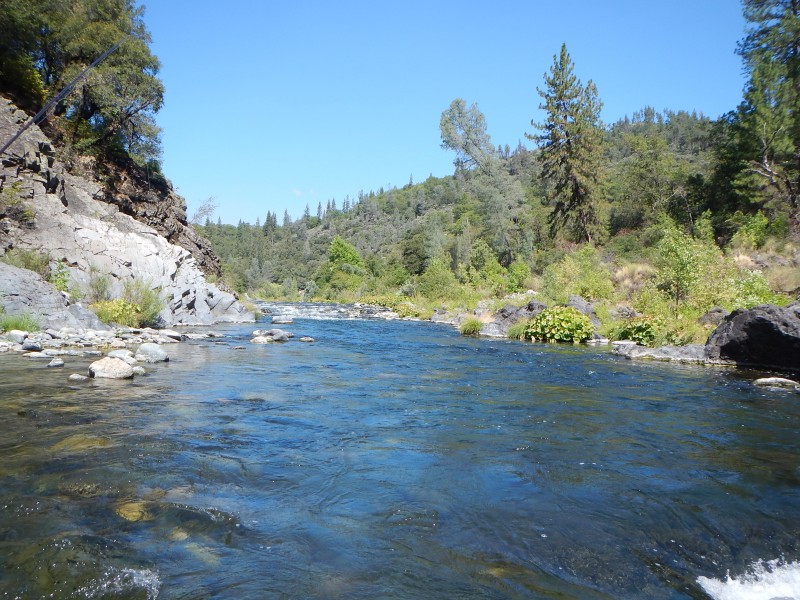 Cougar Canyon, a real slice of history folks.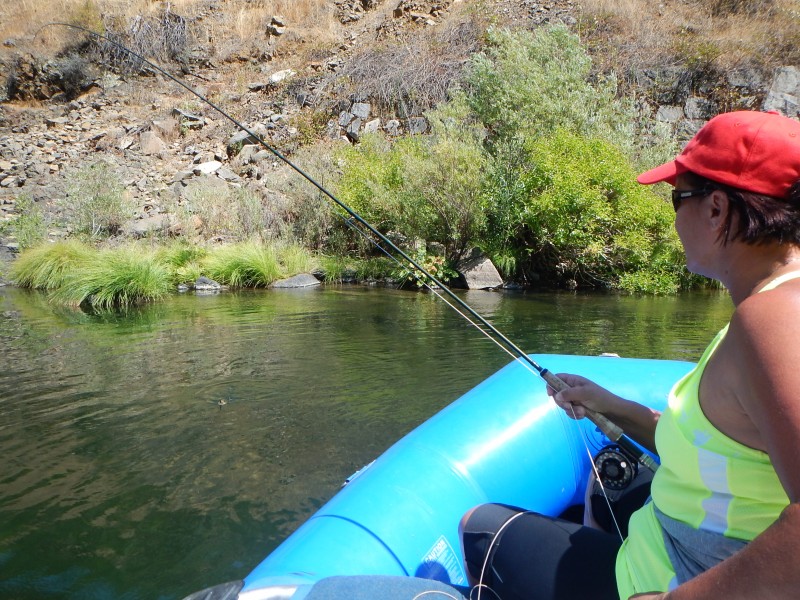 More beginners more bass!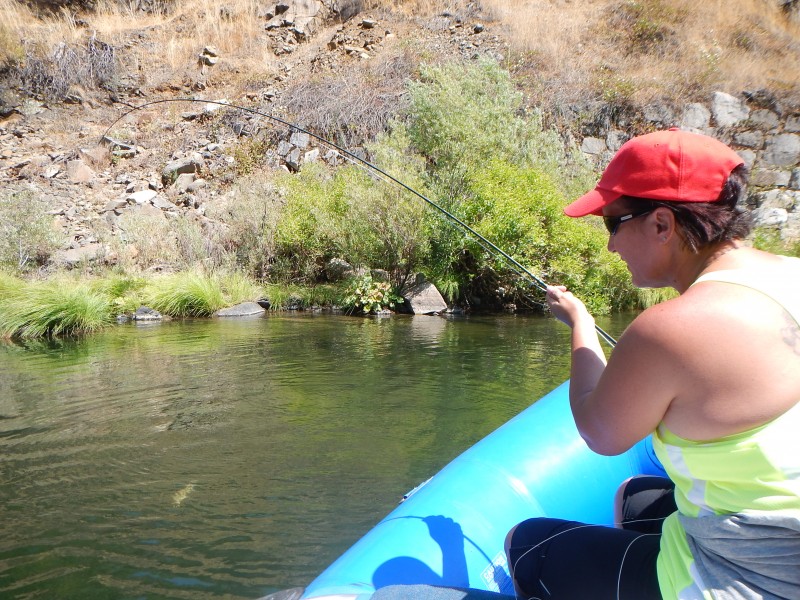 What a great time we had in the hot summer sun as that day it was about 96 degrees out.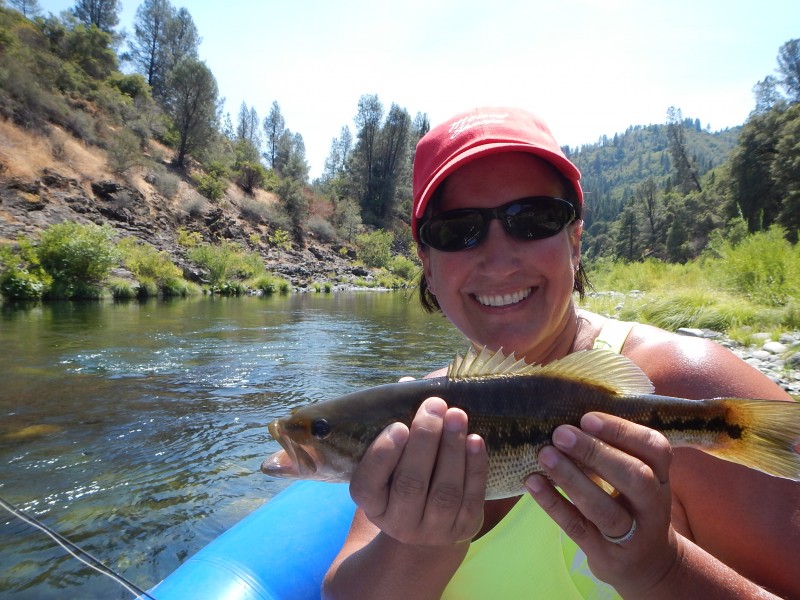 Yea Team Trout!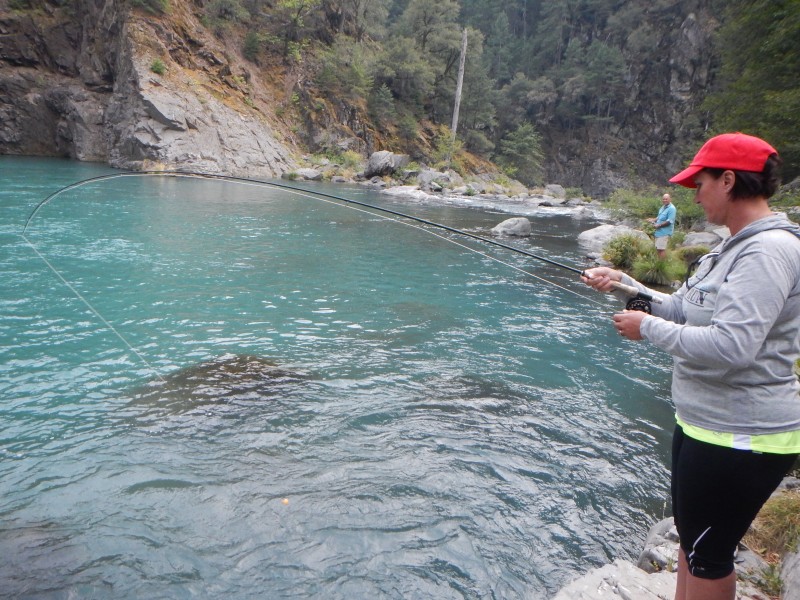 Then over on the McCloud for trout we saw trout rising and the fishing was pretty good there too.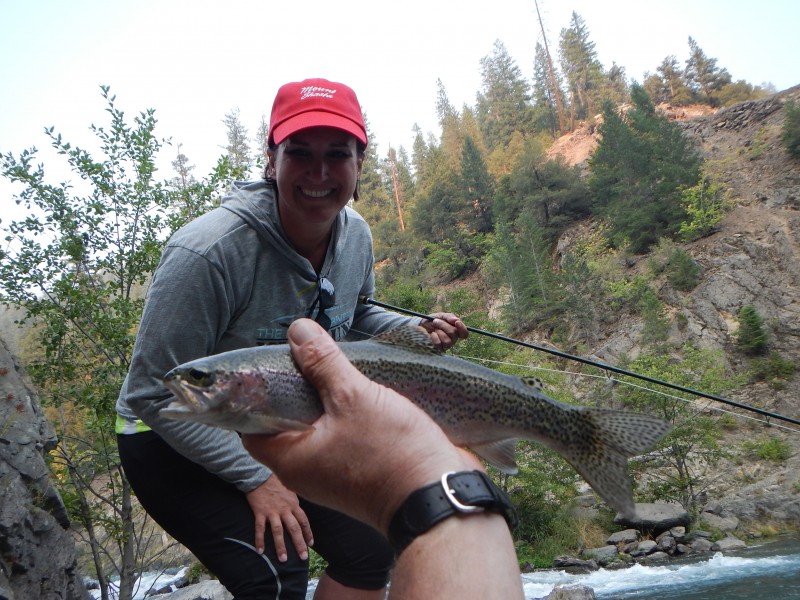 That was pretty fun folks.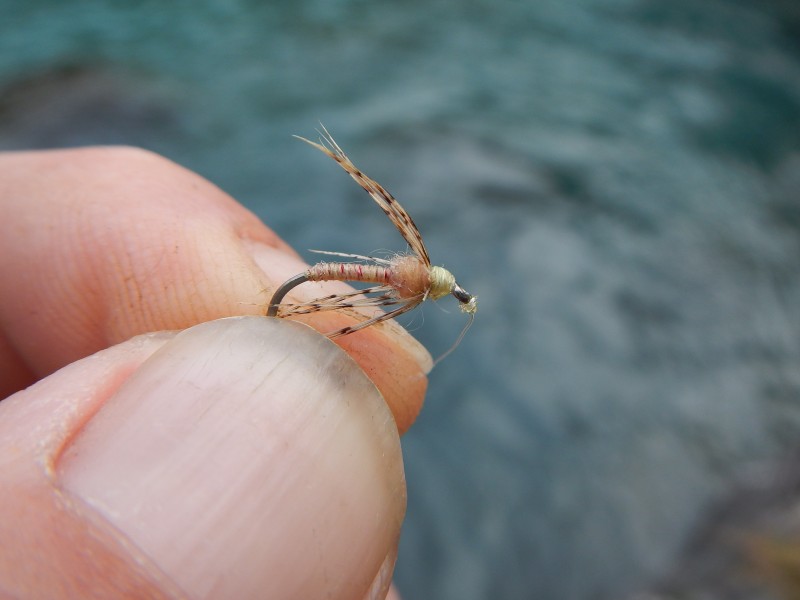 This emerger is my secret weapon on the McCloud River, have this fly in your box for sure in size 18.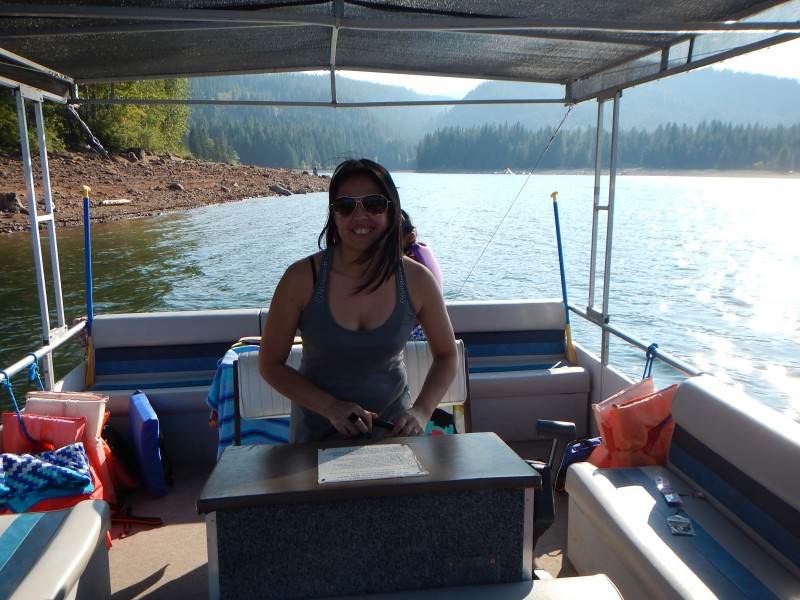 Carola Trout, driving the boat while I guide this family on Siskiyou Lake. When you're the #2 thing to do on Tripadvisor for Mount Shasta, you have to always have a great trip plan up your sleeve and we do!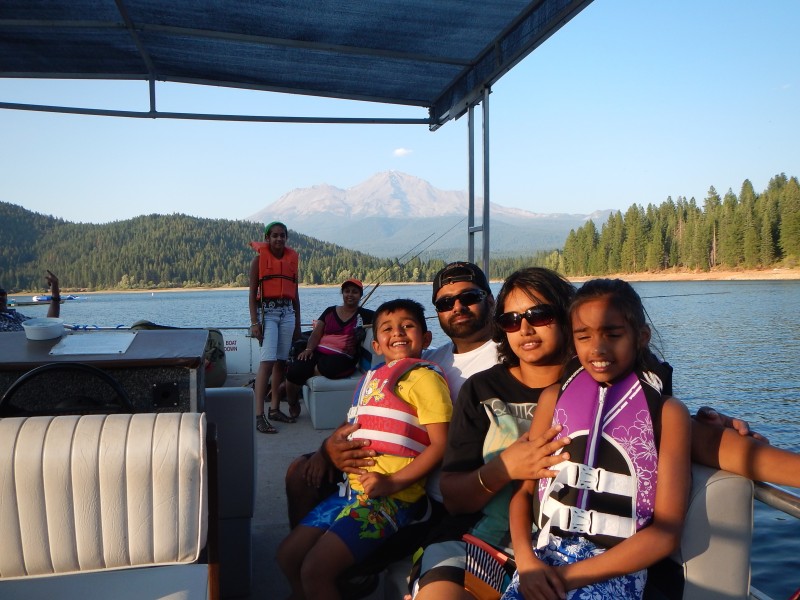 We love the families we entertain here in Mount Shasta and like that we are the go to guide service for general recreational activities for families coming into the Mount Shasta area for the first time. info@jacktrout.com or 530-918-8879  or 530-926-4540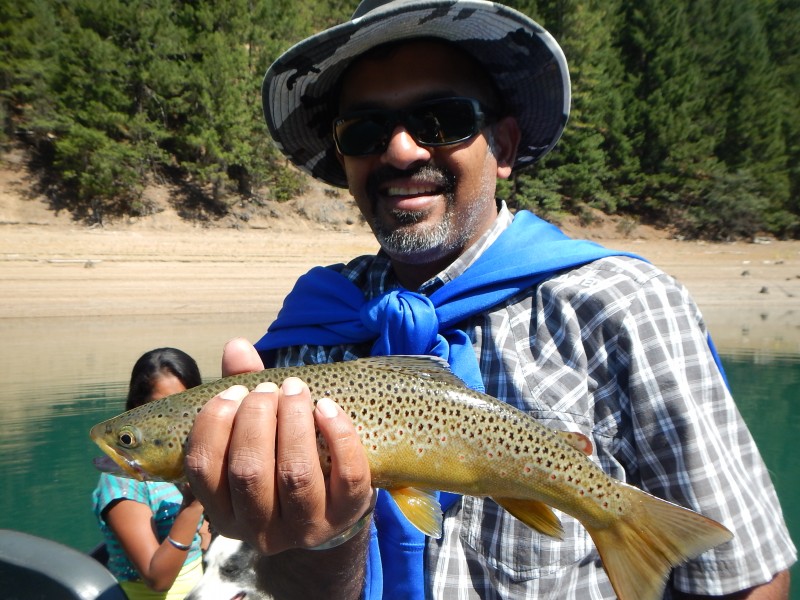 Even out on the McCloud Reservoir where the brown trout live, we can catch them on dry flies as the fall progresses.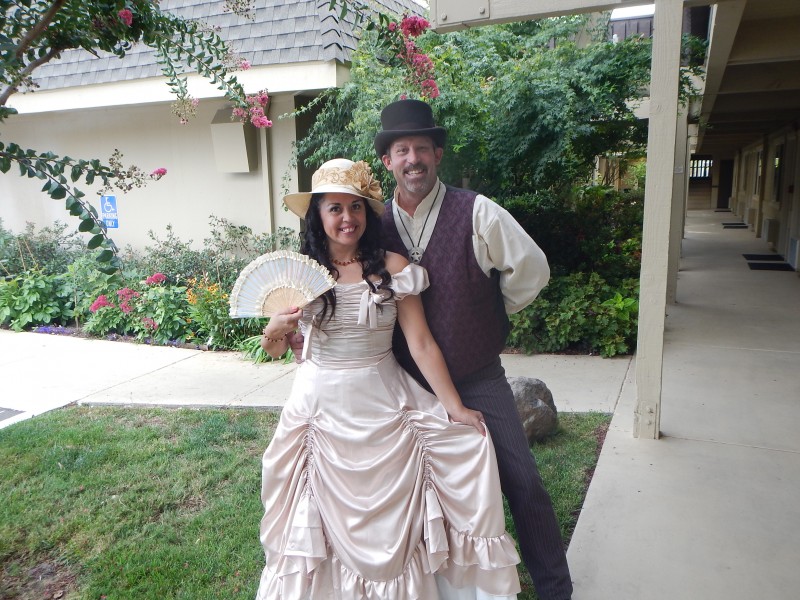 We're on the history circuit folks and coming to a town near you!
McCloud River Rainbows – Well Traveled Trout
By; Jack Trout   – Entire history of fish culture, to and from California as well the history of the McCloud River, pics from 1800′s.
Mount Shasta – Sisson Museum – July 22nd 2014
Diablo Valley Fly Fishermen (Walnut Creek) – August 12th, 2014
San Jose Fly Casters – August 13th, 2014
Mount Tamalpais Fly Casters (Larkspur) – August 26th, 2014
Deep Creek Fly Fishers – (Redlands) August 27th, 2014
Long Beach Fly Fishers – August 28th, 2014
Santa Barbara Fly Fishers – September 9th, 2014
Santa Lucia Fly Fishers (San Luis Obispo) – September 11th, 2014
Kern County Fly Fishers  - September 13th, 2014 
Reno, NV – Gold Prospectors of Northern Nevada – September 22nd, 2014 (Gold Rush of Northern Nevada & California.)
I will be covering the history of trout, steelhead and salmon as well other fish that made it to California after the 1870′s
I will be covering Spencer Baird, Livingston Stone and the entire history regarding how trout, steelhead and salmon were shipped out all over the Southern Hemisphere. Pictures from the 1800′s of the McCloud, Pit, Upper Sac before dams or even Shasta Lake.
Do you know about the Gov. Aqua Train Car that was built to transport fish after the completion of the transcontinental rail road, they built 10 of them.
Have you ever wondered how the shad got into the Lower Sac? Have you ever wondered where the stripper bass came from and how
they survived the 2900 mile journey across the United States? There are 3 famous private clubs on the McCloud River, have you ever wondered how they were purchased and by whom. See very rare photos rarely ever seen on the west coast from the Smithsonian, Library of Congress and local historical societies and ones given to me by club members in the past. Learn about the entire history of the north state from 1840 to present. What the hell happened to the Wintu' Indians and the Bull Trout on the McCloud River?
This will be a history lesson, bring your note pads folks I've got great stories to tell.
I will also be showing modern fly fishing pictures of rivers and destinations, we guide on in Northern California as well as Argentina, Belize & Chile. I will present the Gold Rush Era to the Northern Nevada Gold Prospectors, which an entirely different program, yet hilariously seriously interesting.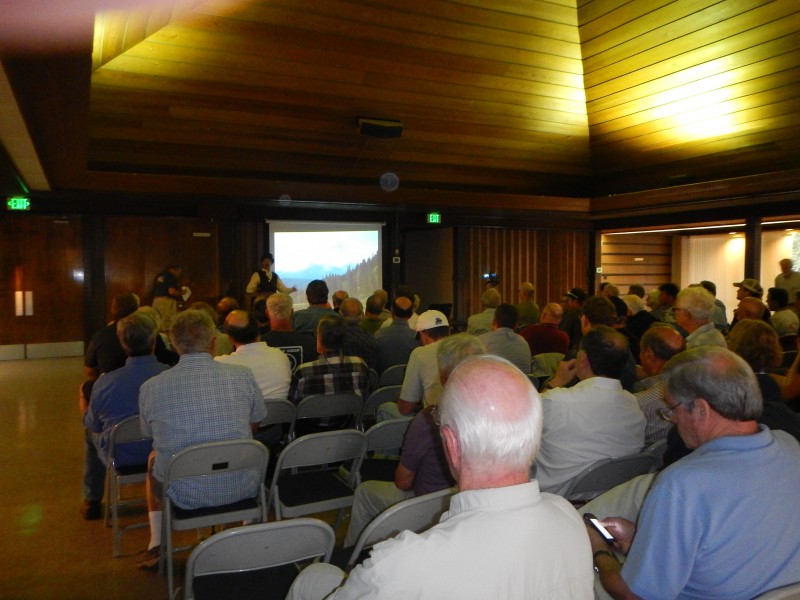 Come out and see one of my shows if you can make it, I promise an interesting performance if not informative and entertaining. Done in fashion in honor of my favorite all time historian characters to likes of Mark Twain, Joaquin Miller and J.S. Holliday.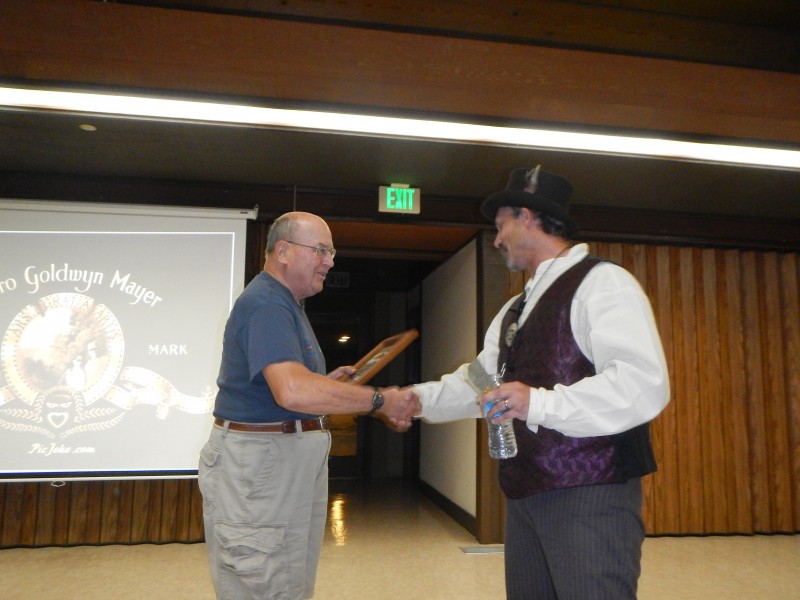 I kindly accept this plaque from the Diablo Valley Fly Fishermen and was honored to speak and entertain such a lovely crowd. This is one of the most top rated fly fishing clubs this side of the Catskills and we are elated to have spoken here and laid down some serious history.
Thanks from Jack & Carola Trout 2014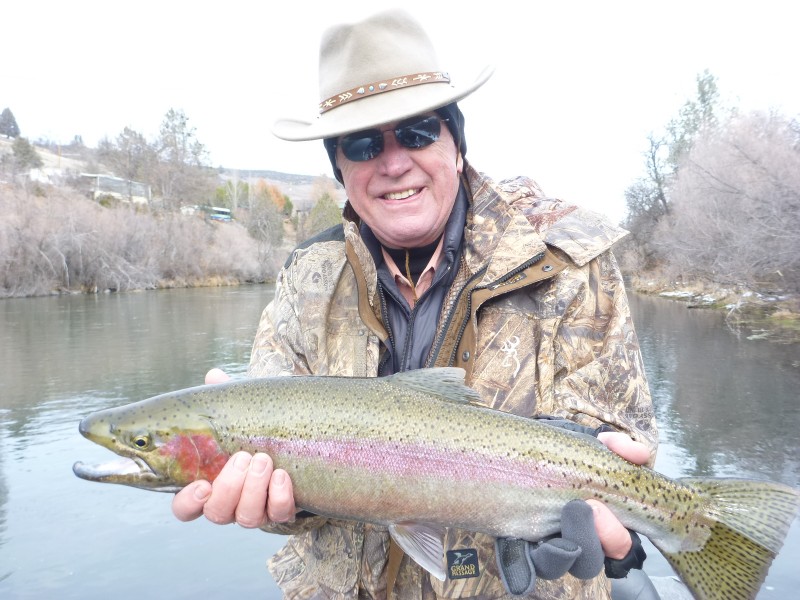 Steelhead on the Trinity and Klamath Rivers, I have a permit for the Trinity River. Let's hook-up folks! I don't leave for Chile until December this year.
http://www.jacktrout.com/index.php/destinations/klamath-river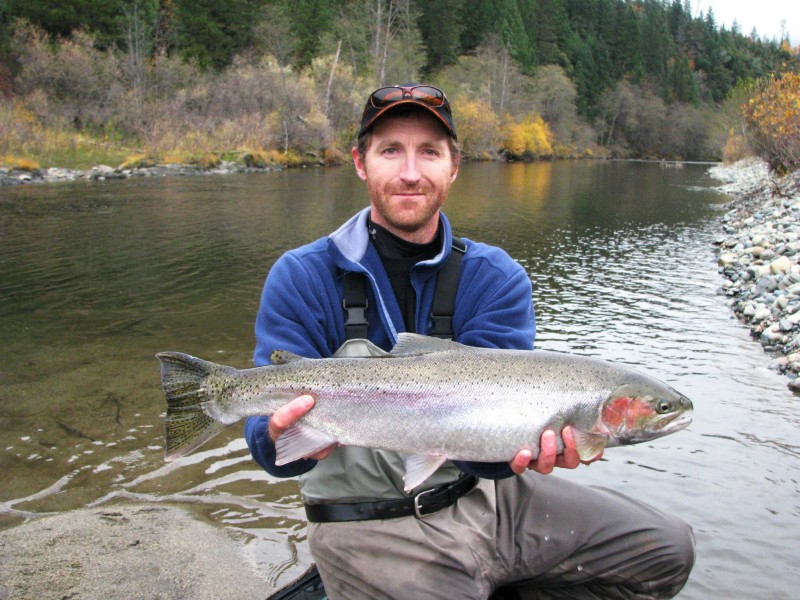 Jason with his huge wild steelhead on the Trinity, just add rain and we'll be golden for this season.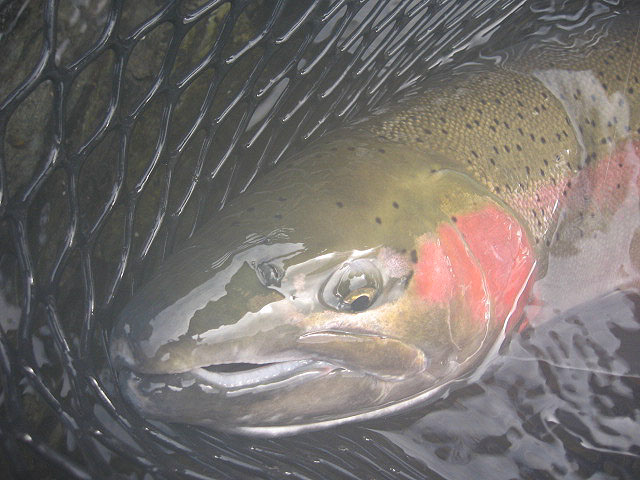 A face more than just a mother could love, you love her, you love him. You sleep with your steelhead rod in anticipation of this upcoming season. You admit to this, but you never admitted to liking and listening to the Bee Gees in the 1970′s? 
You shine you crazy diamonds! Can't wait for the steelhead season folks!  jt
http://www.jacktrout.com/index.php/destinations/trinity-river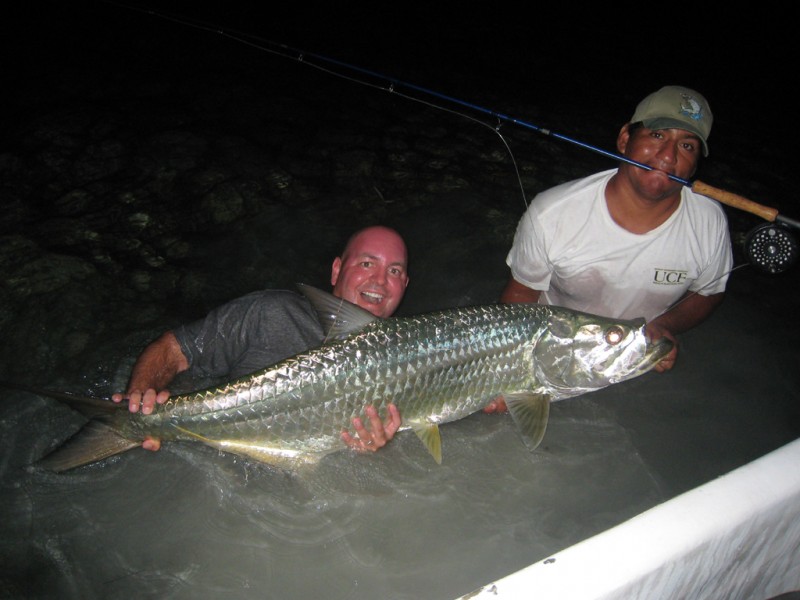 Hopkins Belize for fly fishing is a wonderful salt water fly fishing destination. my guides are making peoples dreams come true!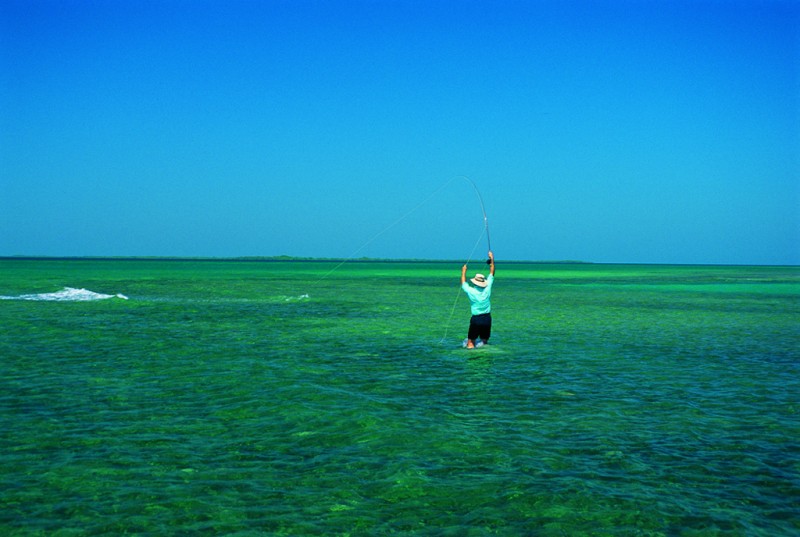 Get out of town and get on the flats, with Jack Trout Fly Fishing International Belize. info@jacktrout.com  530-926-4540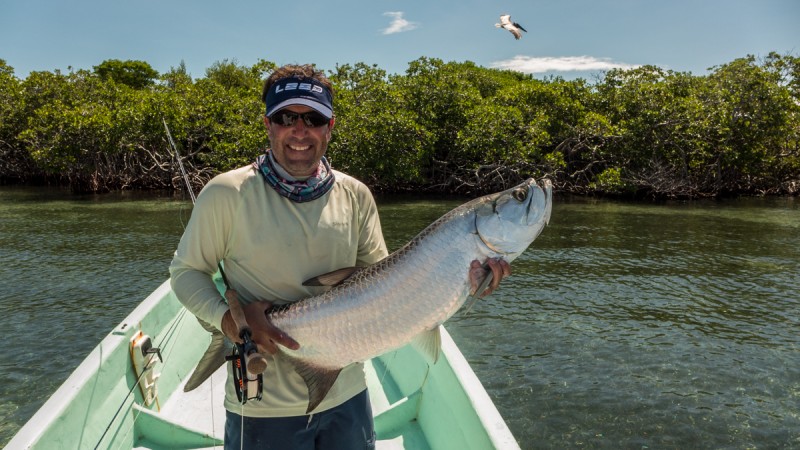 Did you see our story in Fly Rod & Reel Magazine in May? Our guide Lloyd did well and landed Brian Erwin this 30 lb tarpon.
King Lloyd, the guide of guides for fly fishing in Hopkins Belize and my guide since 1997.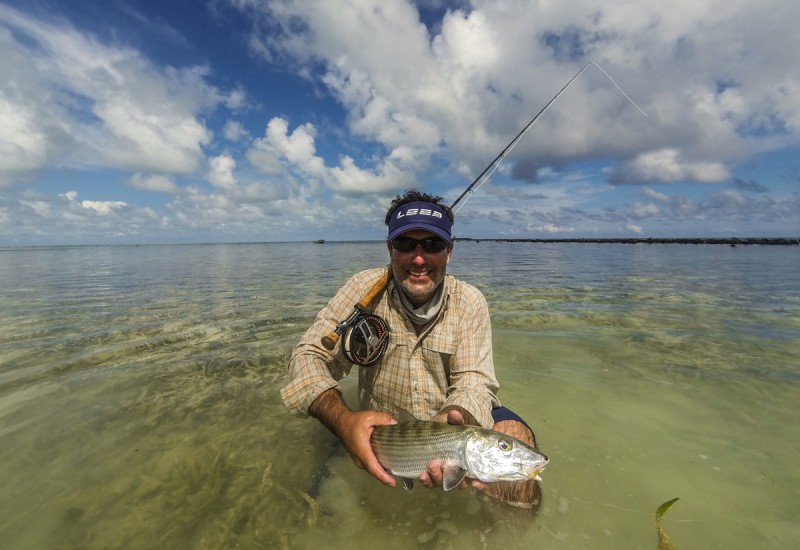 Thanks Brian for coming down and doing such a great piece for us! All the best, Jack & Carola Trout & Hopkins Belize Guide Staff.    http://www.jacktrout.com/index.php/destinations/belize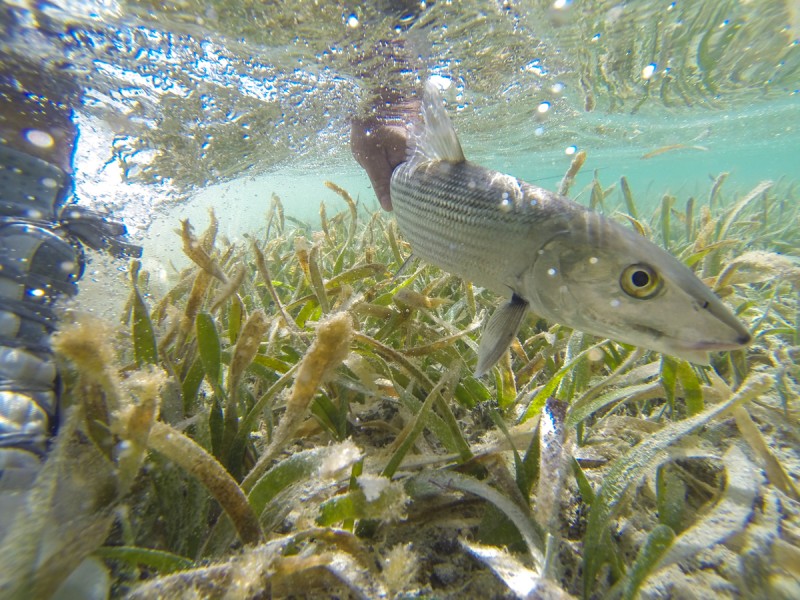 Bone fishing is a great way to introduce yourself to salt water fly fishing adventures. Let us set everything up for your international outing. With over 20 years experience in the field we think we are smart choice to help and customize your holiday fly fishing vacation. You will always save money and have more fun on a Jack Trout International Fly Fishing Adventure Outing Our Valued Clients Know This. Jack & Carola Trout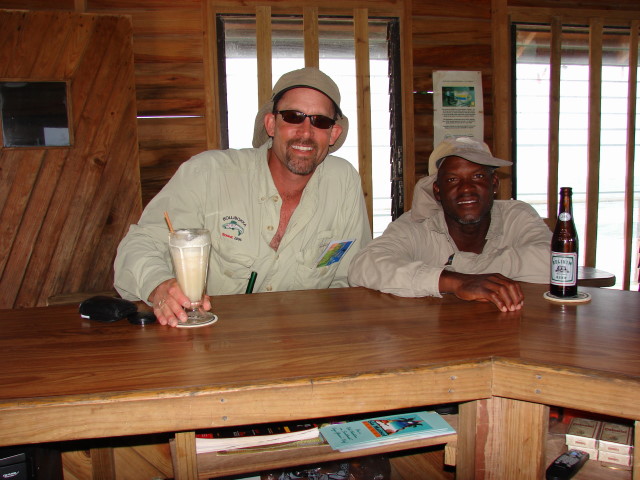 Me and Lloyd out at a pub on Glover's Reef trying to solve the world's problems.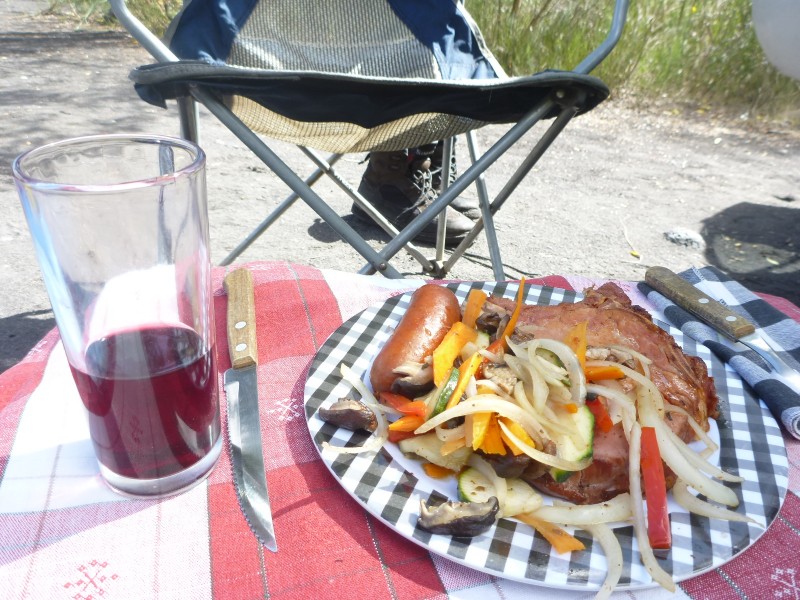 Over in Chile, Carola's home country, the food and spirits just couldn't be better.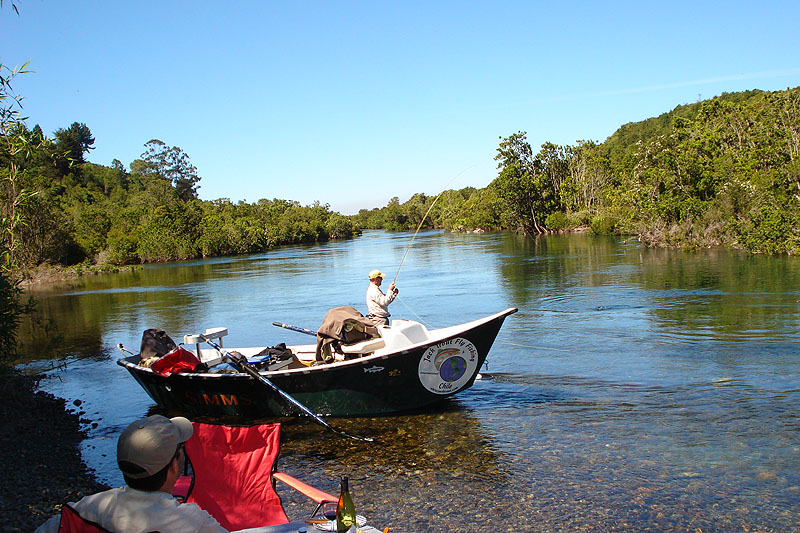 The fishing December through April is always something I look forward to.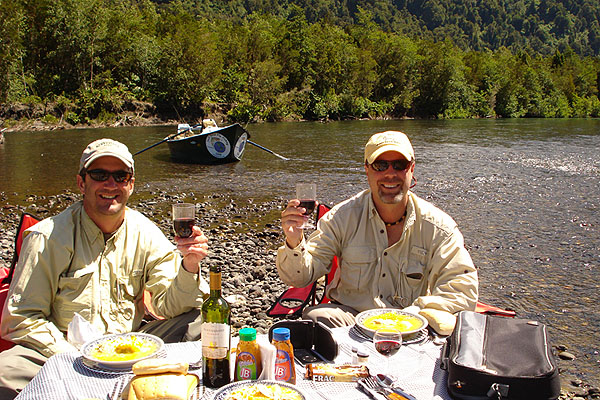 So will you folks! jt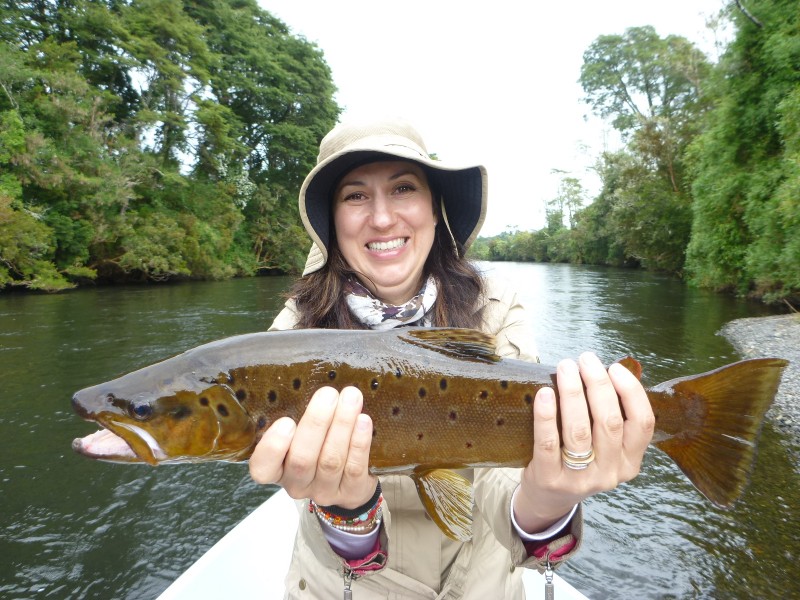 We'll be catching a few of those Leroy Browns for  you all! Yea Angel nice trout!  jt & ct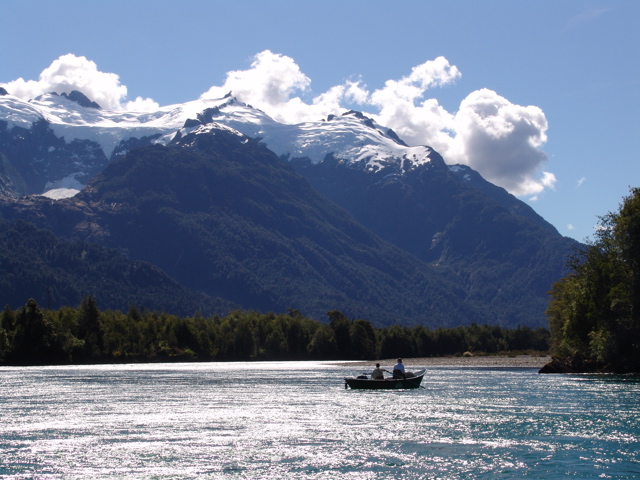 Drifting under the Andes in a place with no one else around, I promise very scenic and good fishing to go along.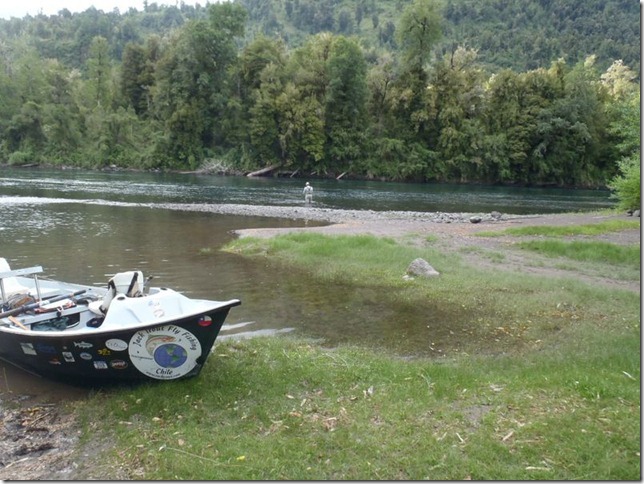 Great driftboat with lots of luck and oh the stories he could tell if he spoke.  :)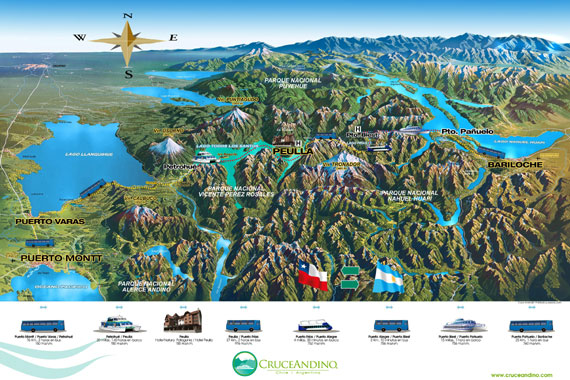 In a place where there's more water than just about any other place on Earth. 2006 volcanoes makes life more interesting in Chile.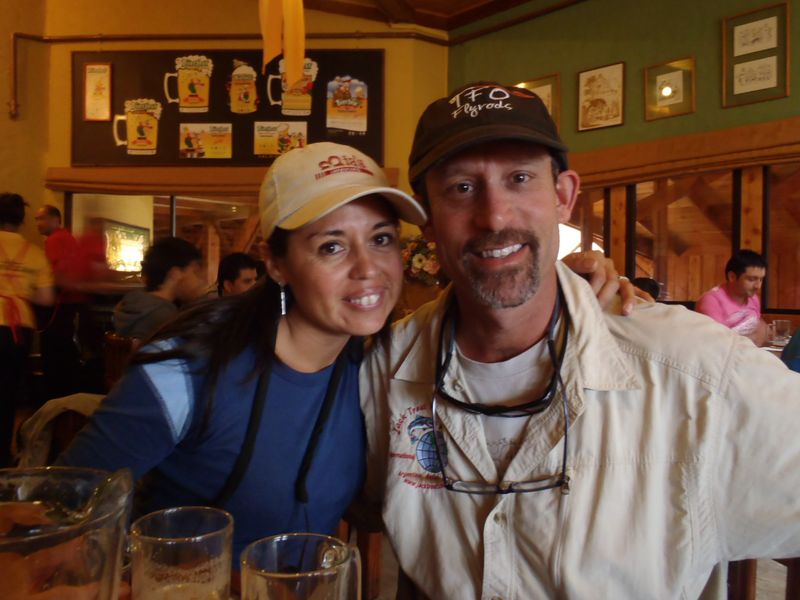 We have something in mind for you this fall and winter, let us be your guides. Jack & Carola Trout and the Team Trout Guides.
http://www.jacktrout.com/index.php/tours/guides-instruction
Typical meal in Argentina with Malbec wine to compliment.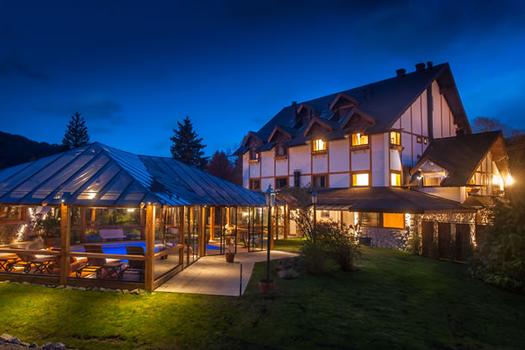 Our lodging in San Martin de los Andes Argentina.