Great dates open for late June and  July for fly fishing float trips in Northern California.
SIGN-UPS FOR CHILE AND ARGENTINA FOR 2015 – DATES OPEN FOR DECEMBER, JANUARY & FEBRUARY.

                 INFO@JACK TROUT.COM        *          530-926-4540         *          WWW.JACKTROUT.COM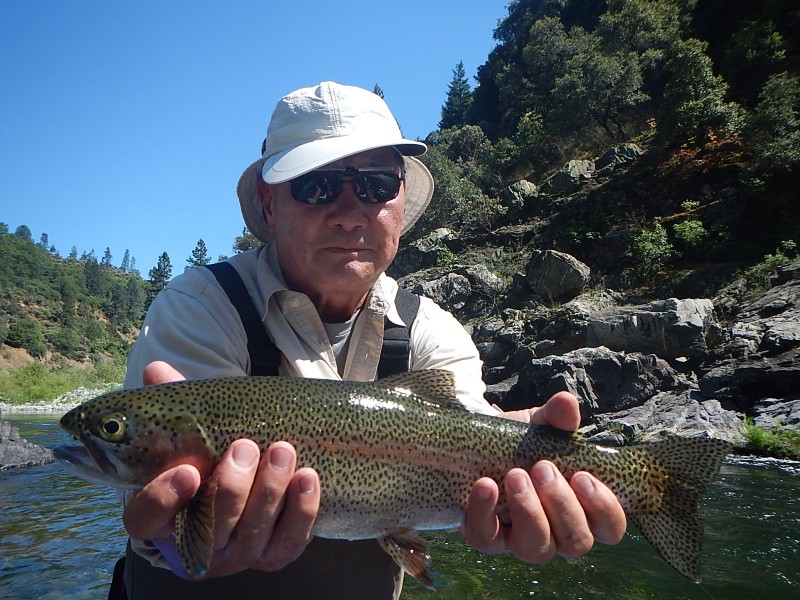 Trout fishing in June has been terrific!, Now's the time to get up or down to Mount Shasta and do some trout fishing with a fly.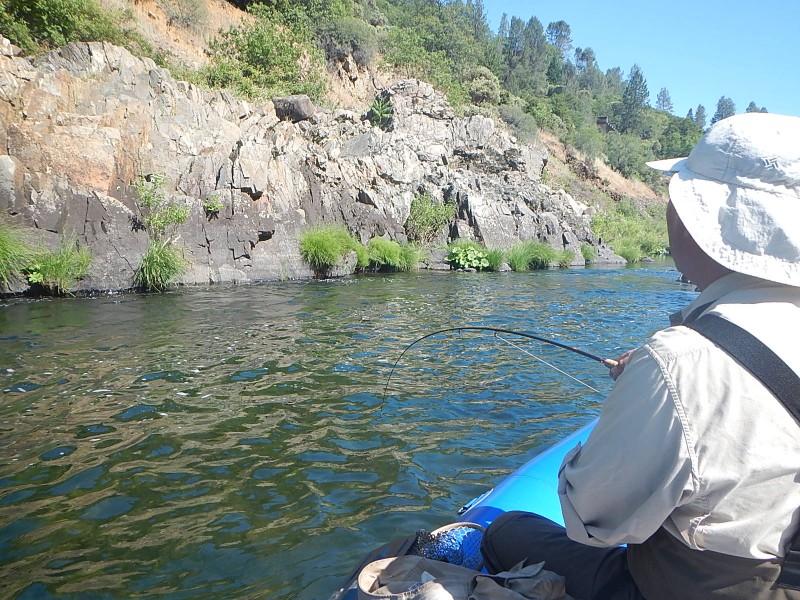 We've been having some real pull downs folks!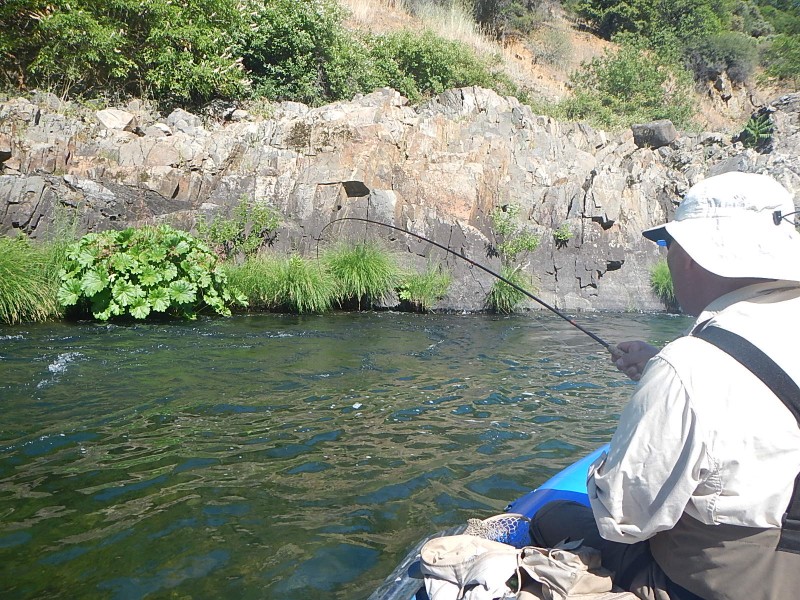 It's great in the heat of the oncoming summer sun hooking nice trout on small flies nymphing.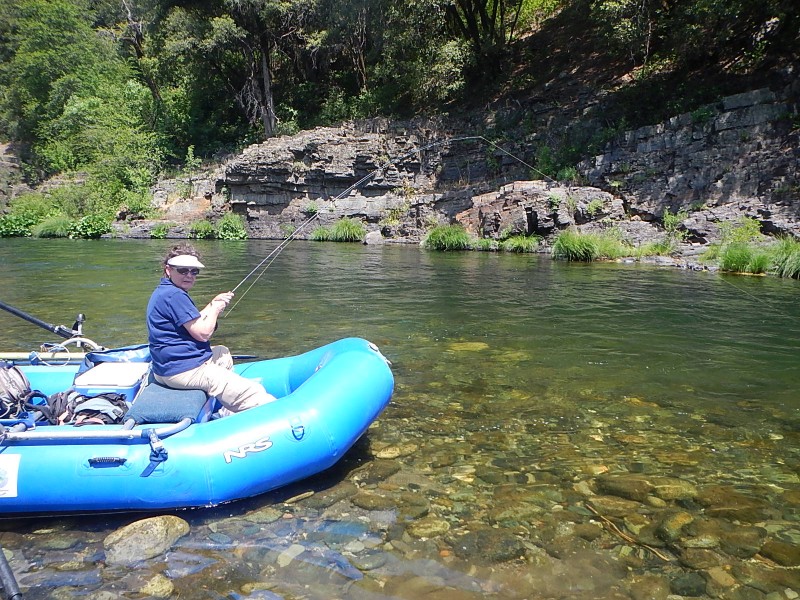 Merline from Texas had a wonderful second time visit in two years and this hook-up made it even better!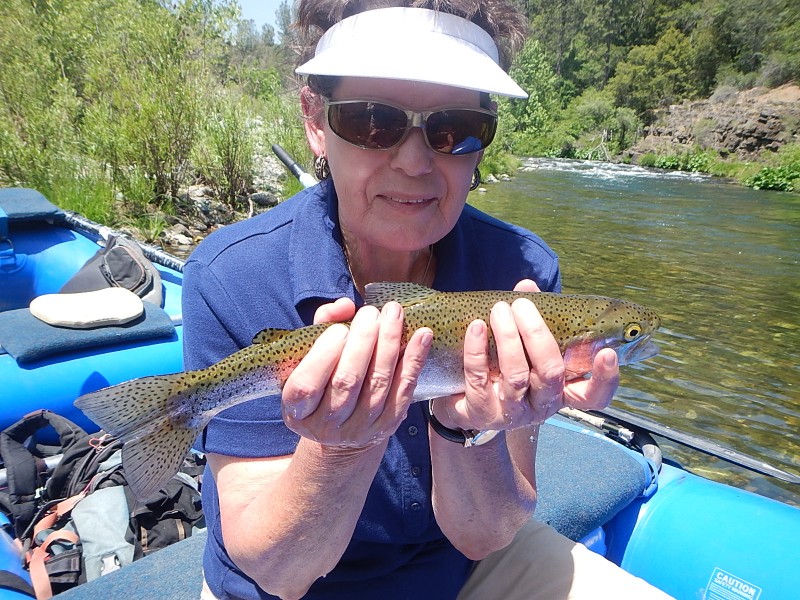 What great fight by a great fly angler, thanks for visiting the Mount Shasta area, Merline likes to stay at the Dream Inn Bed Breakfast when she visits and stays in Mt Shasta.   http://www.dreaminnmtshastacity.com/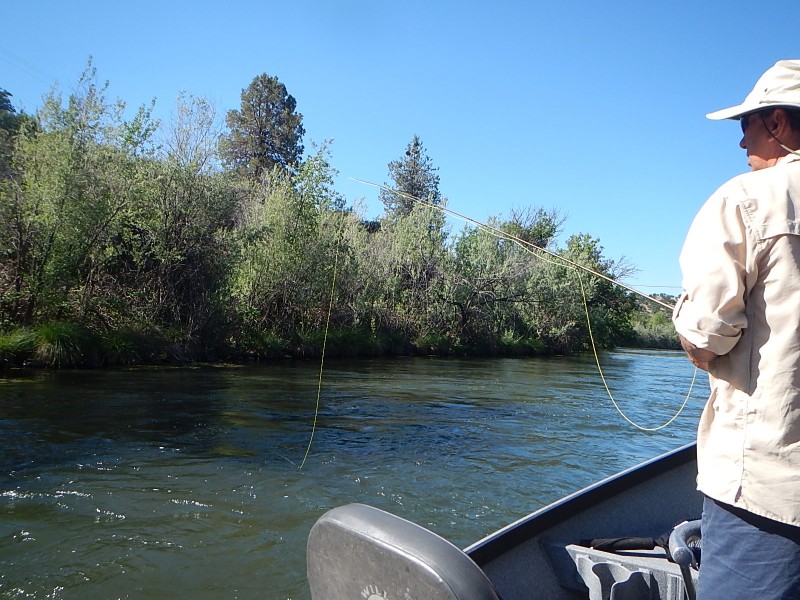 Over on the Klamath things are just starting to heat up with the annual Salmon fly hatch that migrates its way up the river feeding a whole eco-system as well as the hearts of many a anglers.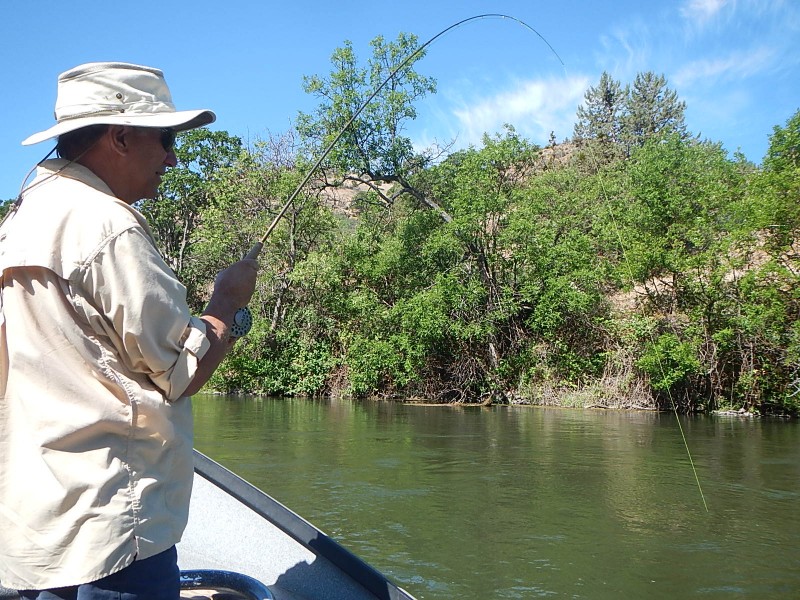 John here with a nice hook-up as well as 3 others that were so strong they broke him off!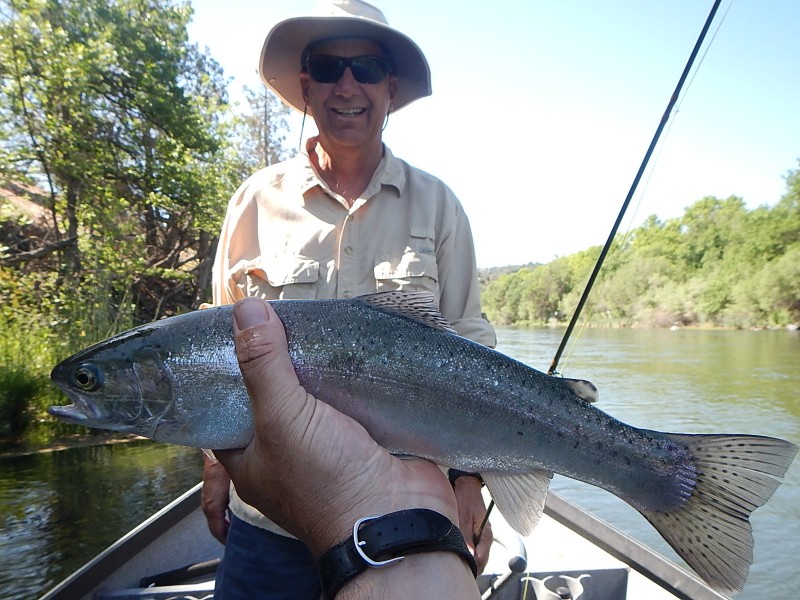 Here's a half pounder, there are a few adults in the river right now and it can only get better with flows at 1400 cfs, these next weeks will produce summer run steelhead in the Upper Klamath feeding on salmon flies on the surface. Yahooo! I love this time of year as it is the best for dry fly.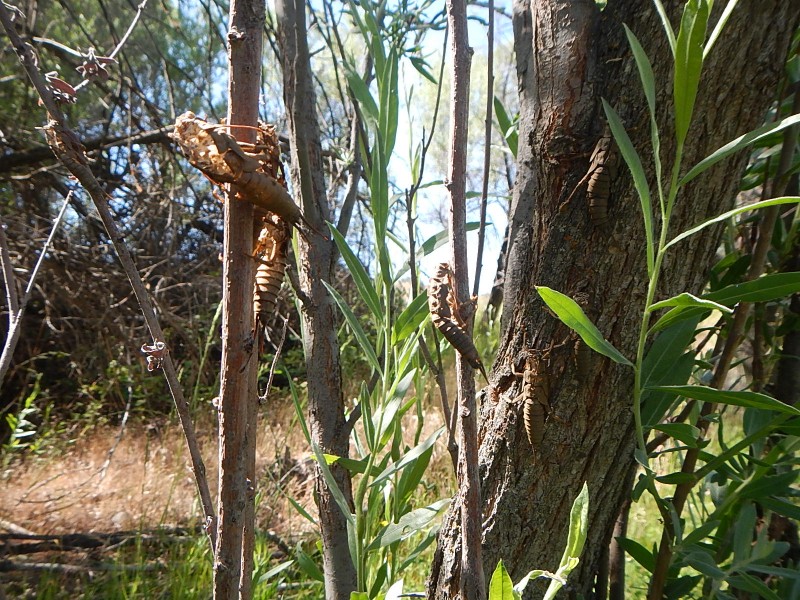 First they climb out of the water at night in hopes not to be picked off by birds, mink, steelhead, trout, rodents, snakes and then hatch out of a exoskeleton and wait for the blood to dry in their wings and just chill for a few…
Next – Sex. He starts flying the air looking for love in the all the right places.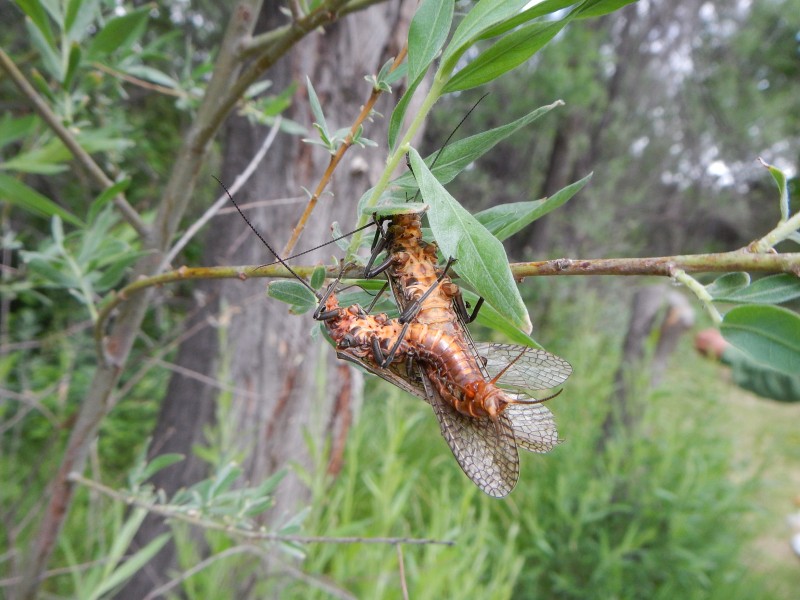 A very nice place indeed at the Branch Bed & Breakfast, well leave the light on for you. Hang on though baby!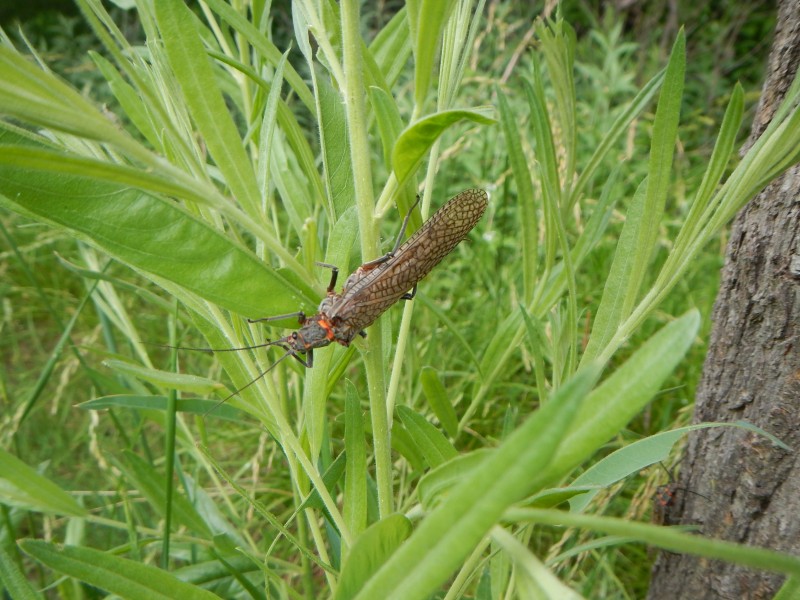 Salmon Fly, the largest bug of the stone fly family and a huge source of protein and food  for a lot of animals and trout. This is another miracle of life that occurs about the same time every year in the late spring and early summer.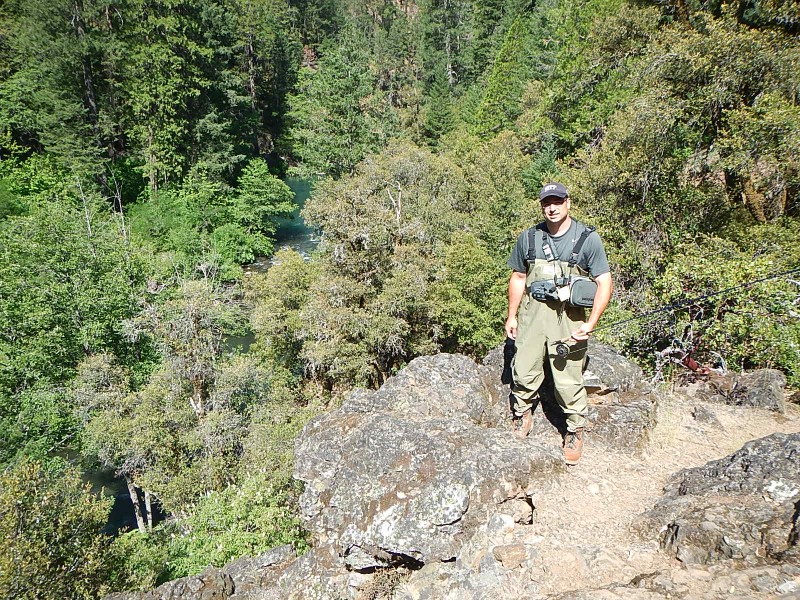 Over on the McCloud River, Brett a professor from Pitt University came west to check our little slice of paradise.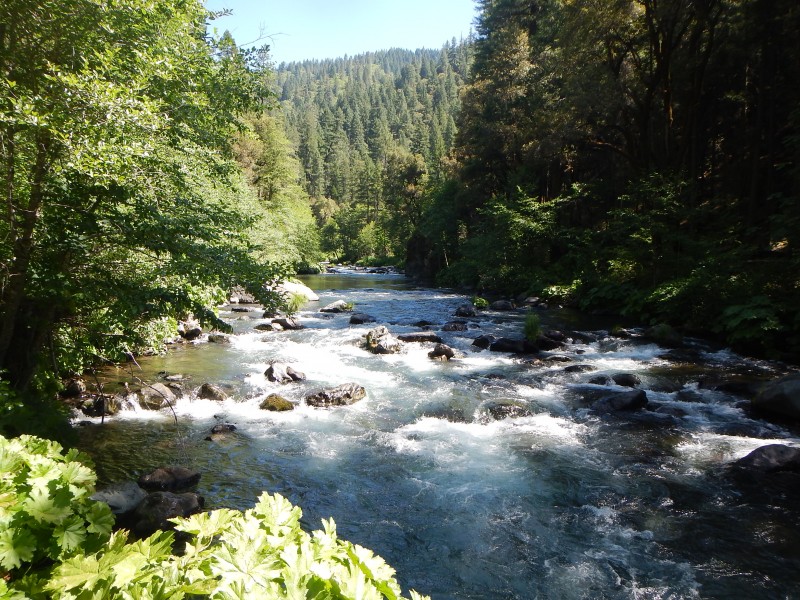 Down on the Lower McCloud, June is always an epic month to fish on this very special stream we guide up here in Northern California.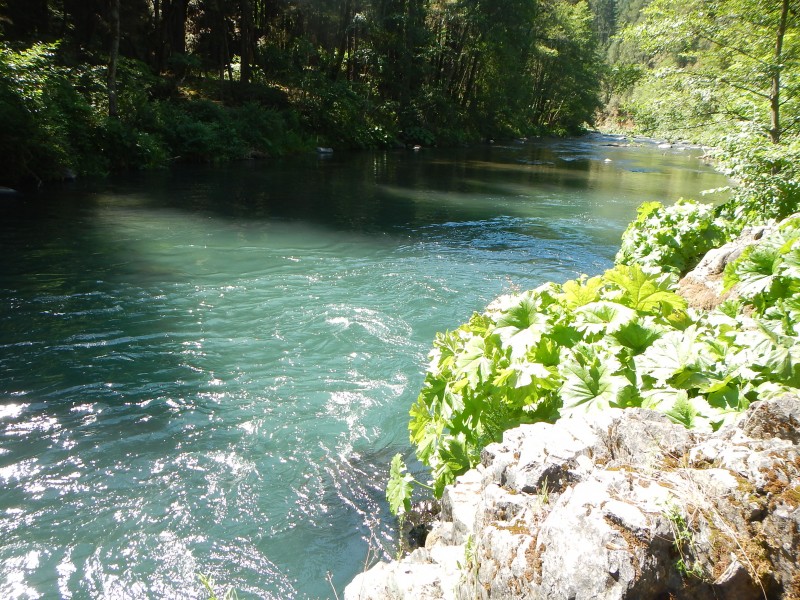 It's turquoise color waters flow pure from the core of Mount Shasta where it flows down eventually joining the Sacramento River.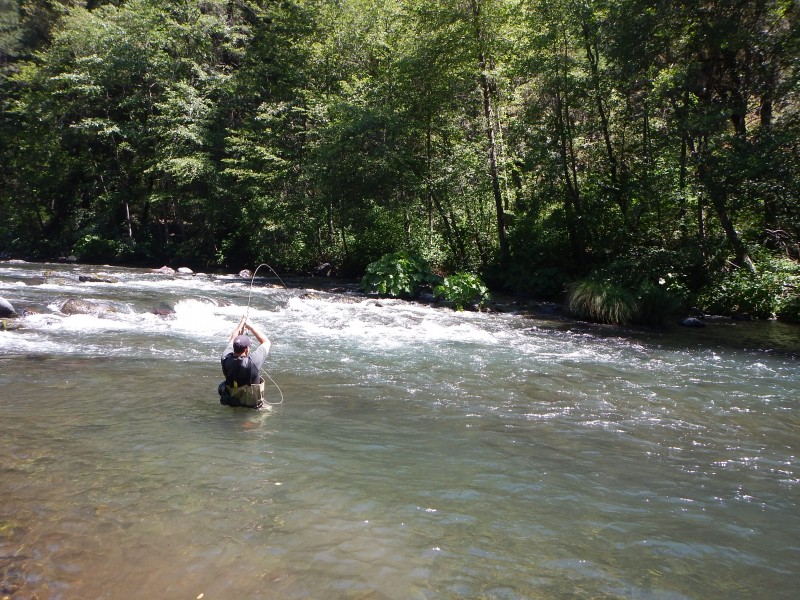 Fish on folks!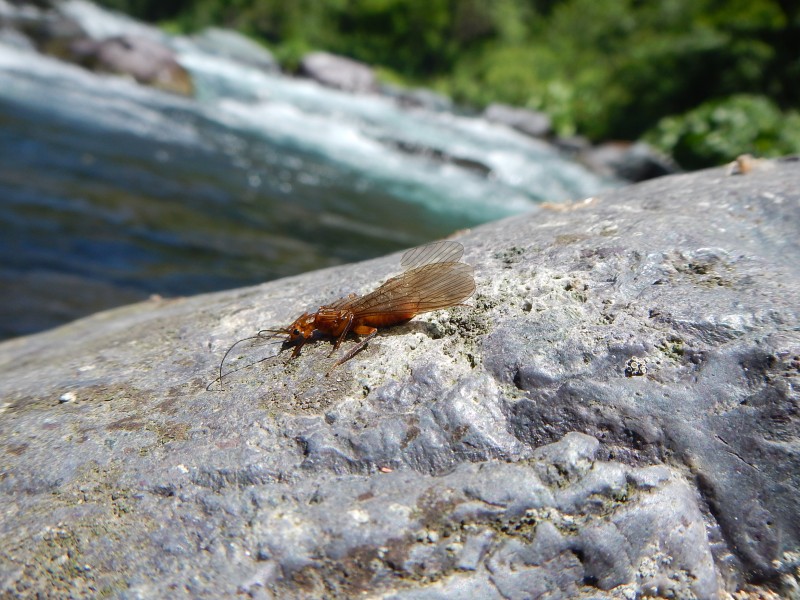 Golden Stone waiting for its day to arrive.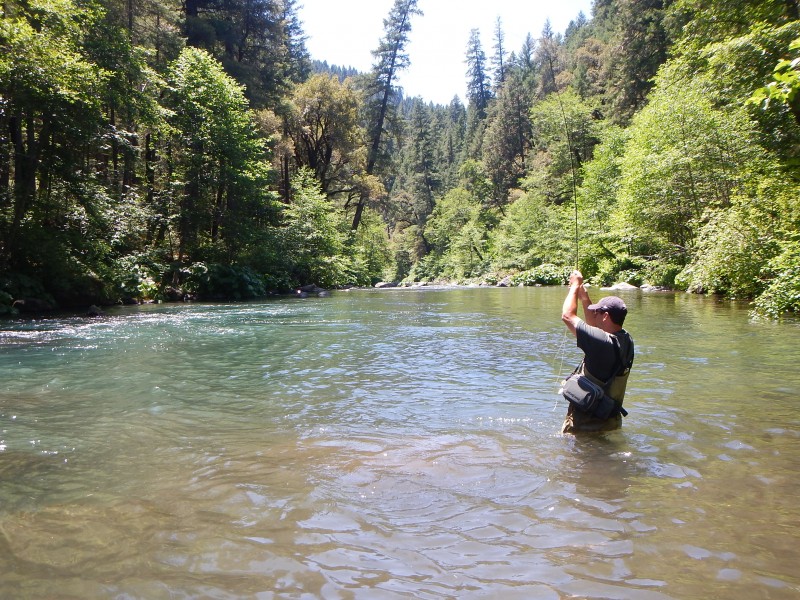 That day, every hole we fished we hooked up and caught another trout.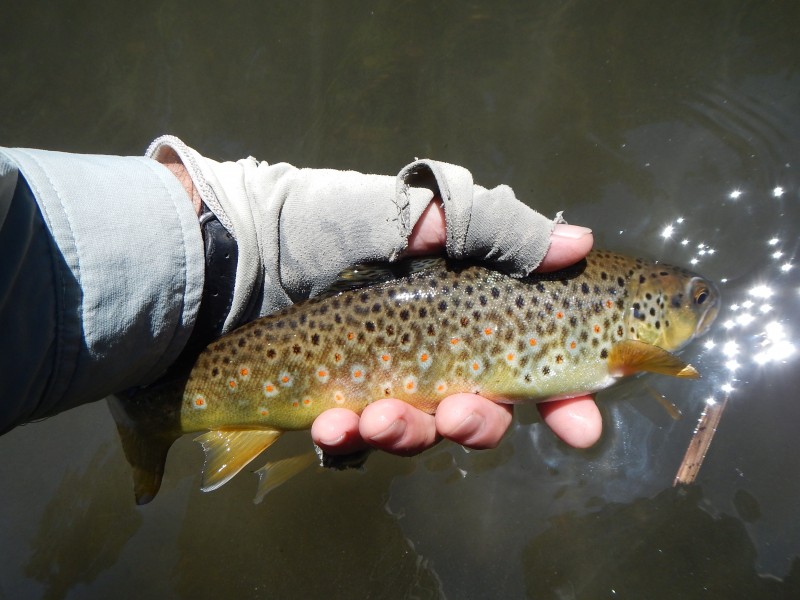 Loch Leven Brown Trout from Scotland was sure fun to catch.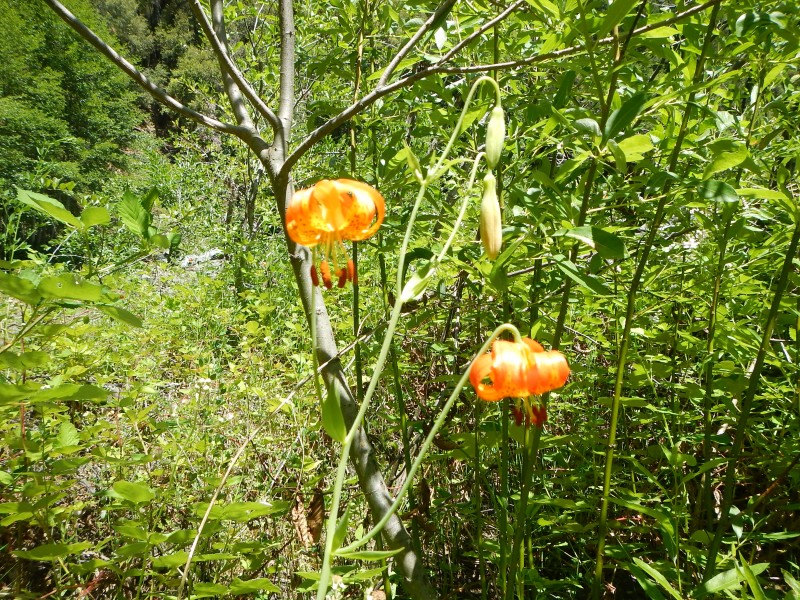 Wild Tiger Lillies is a fantastic find to see this time every year.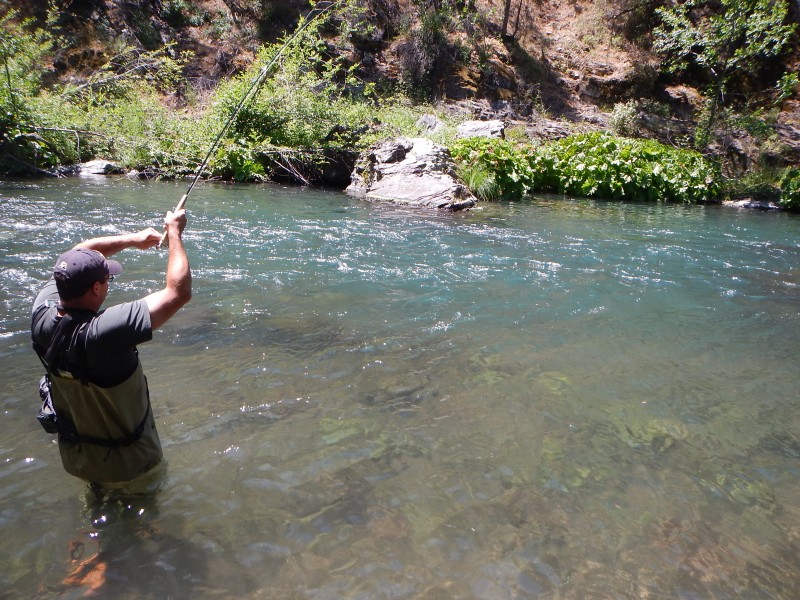 What a nice place to fish if you ask me, we were mainly nymphing with small size 18 nymphs.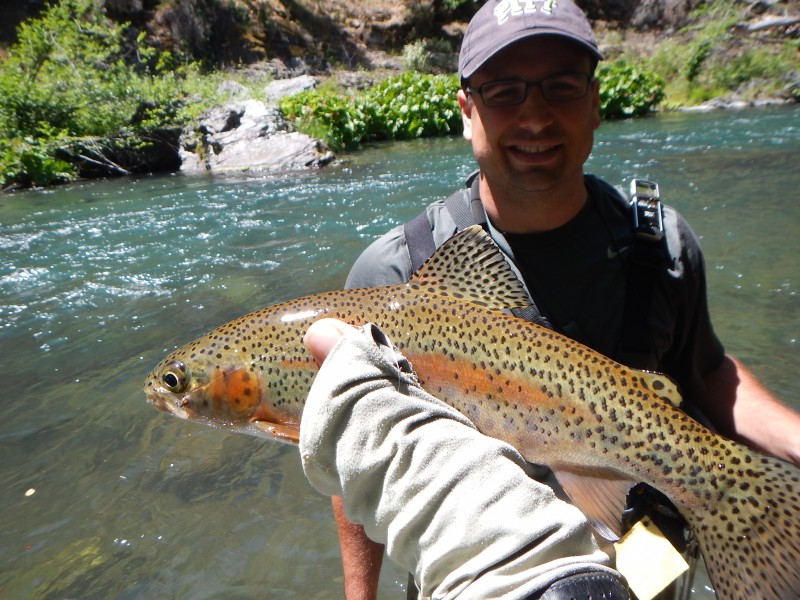 A Red Band McCloud River Trout, look at those candy apple red racing stripes.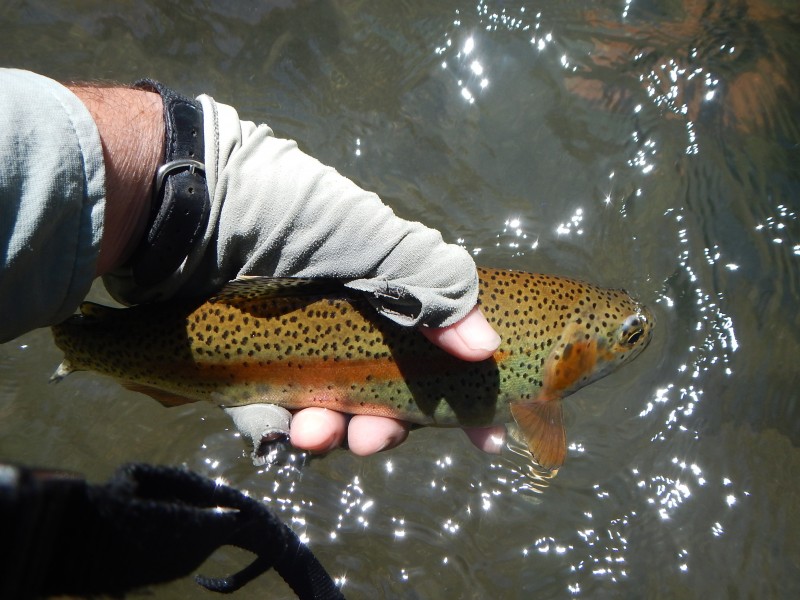 See you later little buddy!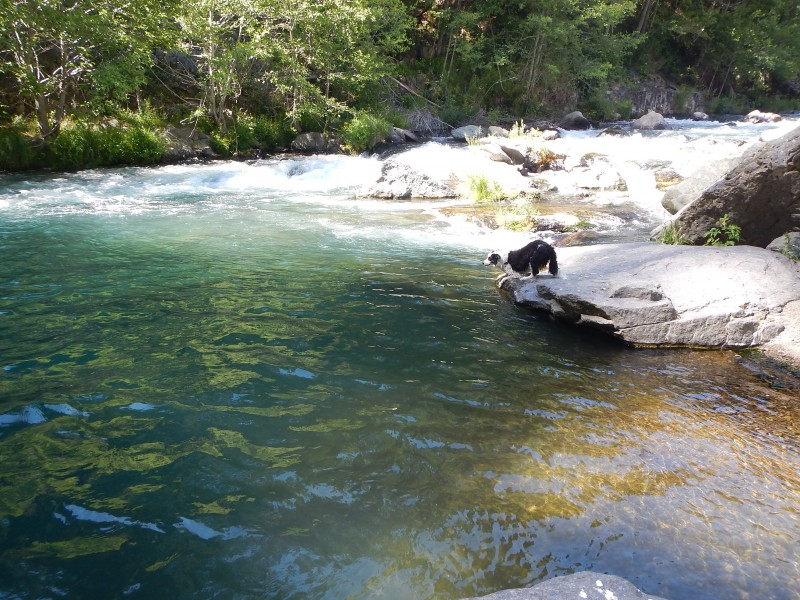 Beef Butt, pointing on the McCloud River at some rising trout.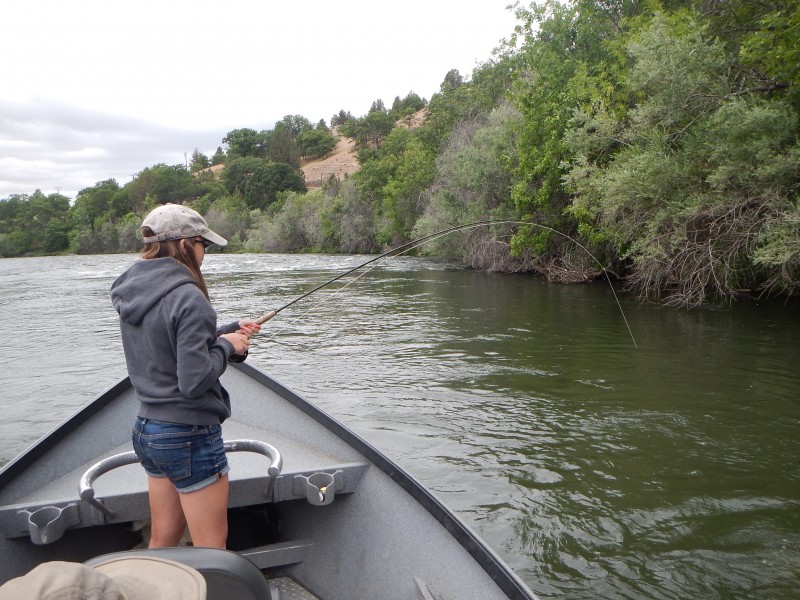 One of my best buddies is Dino who runs Granzella's down in Williams, California. He brought his daughter Kindell for her first time ever fly fishing on the Klamath River then a day of rafting on the Trinity River.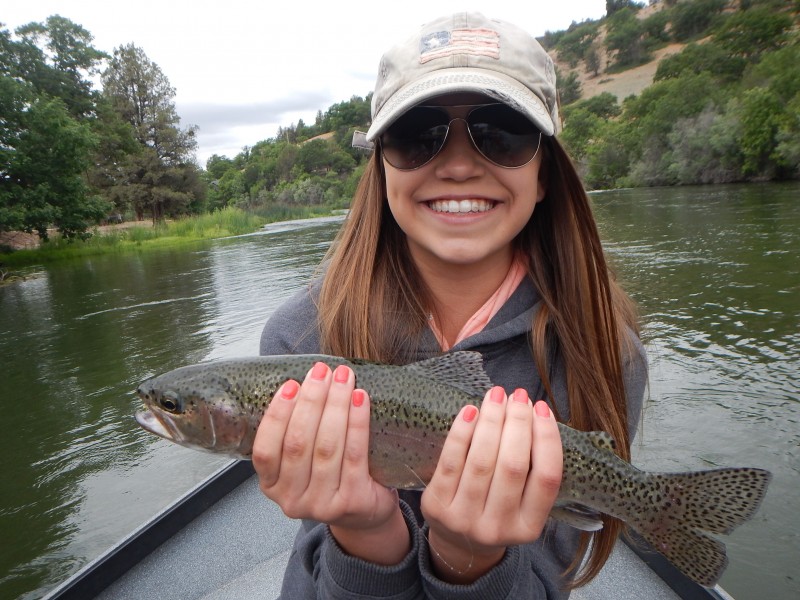 That's a great trout for your first time and she caught it on huge salmon fly on the surface,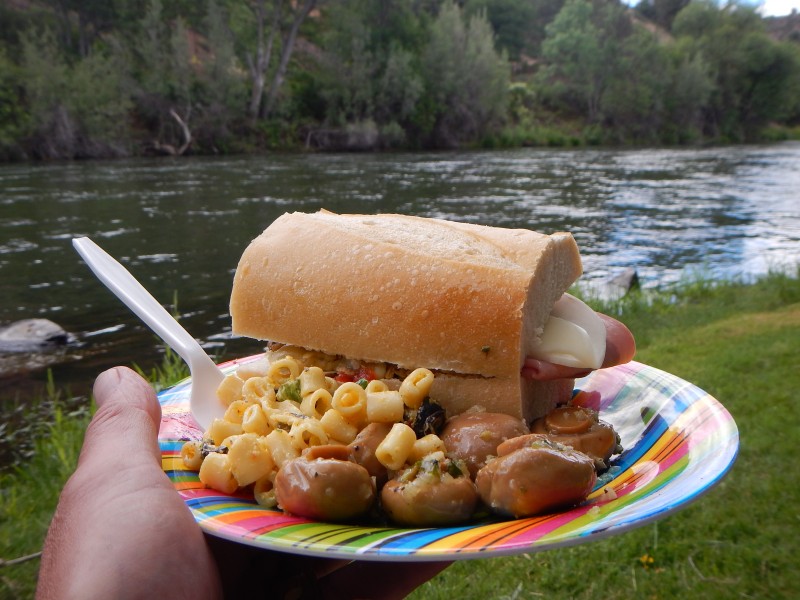 They brough up deli sandwiches from the famous Granzella Deli.  www.granzellas.com It was so good on the river, thanks Dino! jt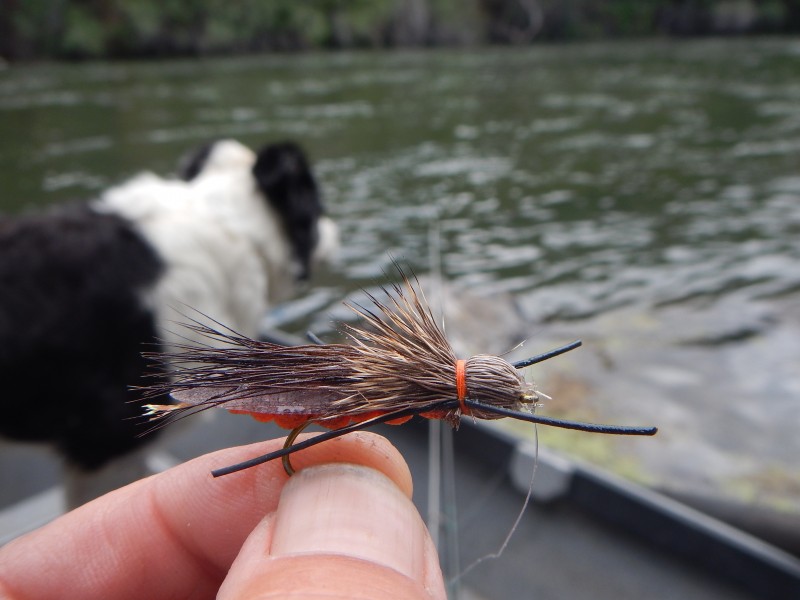 These are the flies we use to fool the trout on the Klamath River. That day we had a few great trout and a spectacular afternoon together.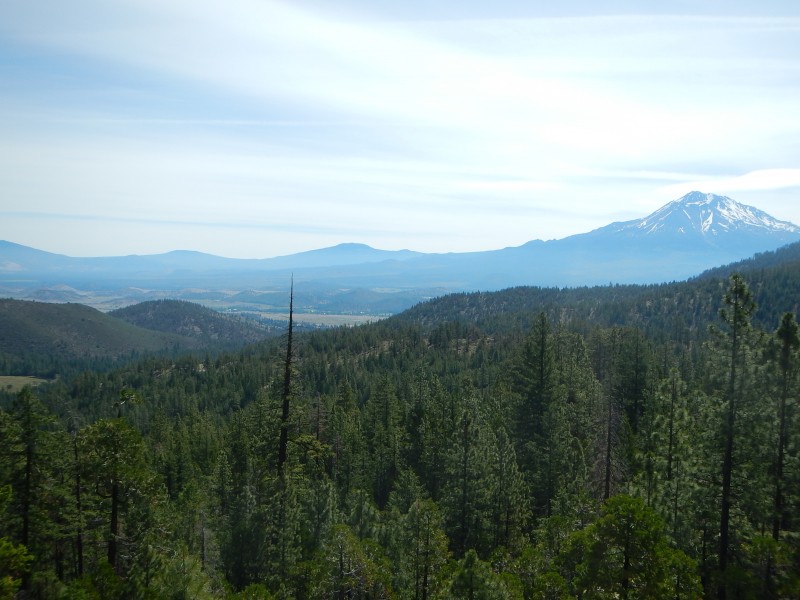 The next day we took the back way to the Trinity River over the Parks Creek Road on hwy 17 to highway 3 then over through Trinity Center, it was so beautiful.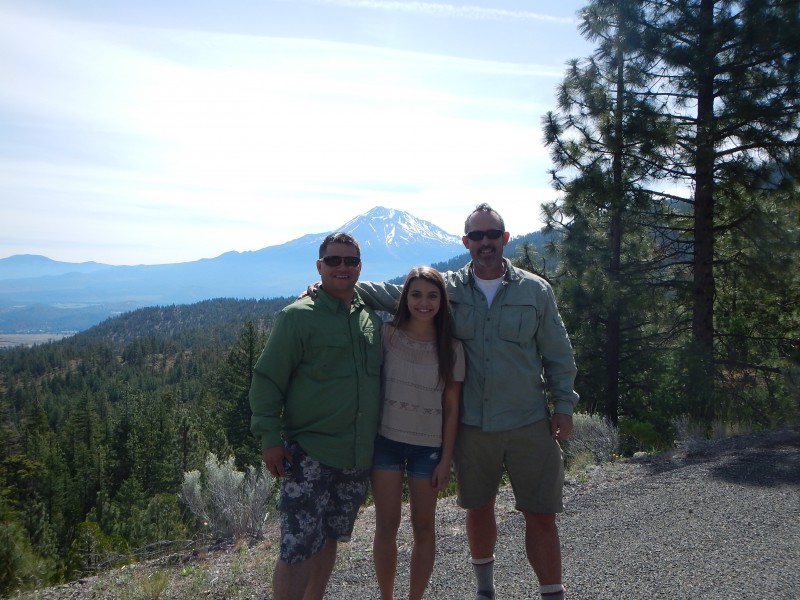 That day we had Trinity rafting on our minds and the famous rafting rapid on the Trinity river called Hell Hole.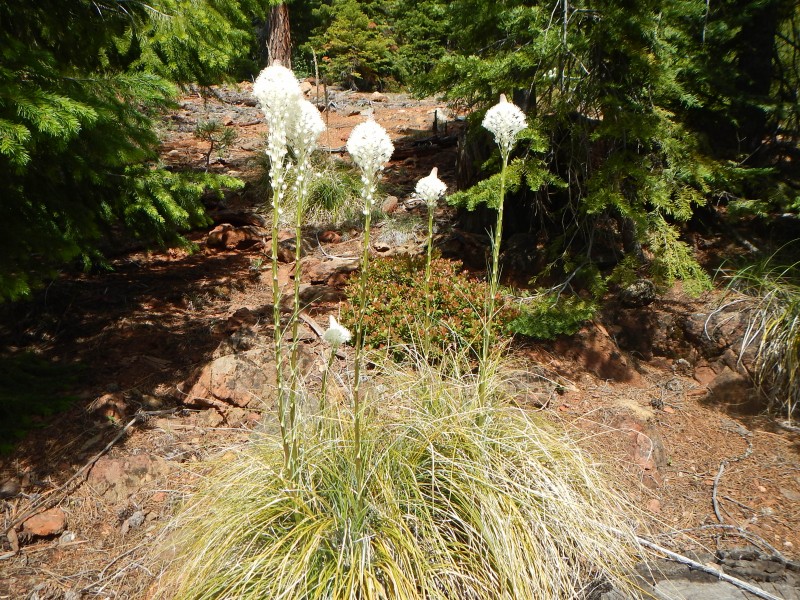 Up 7000 feet the Bear Grass is coming out everywhere.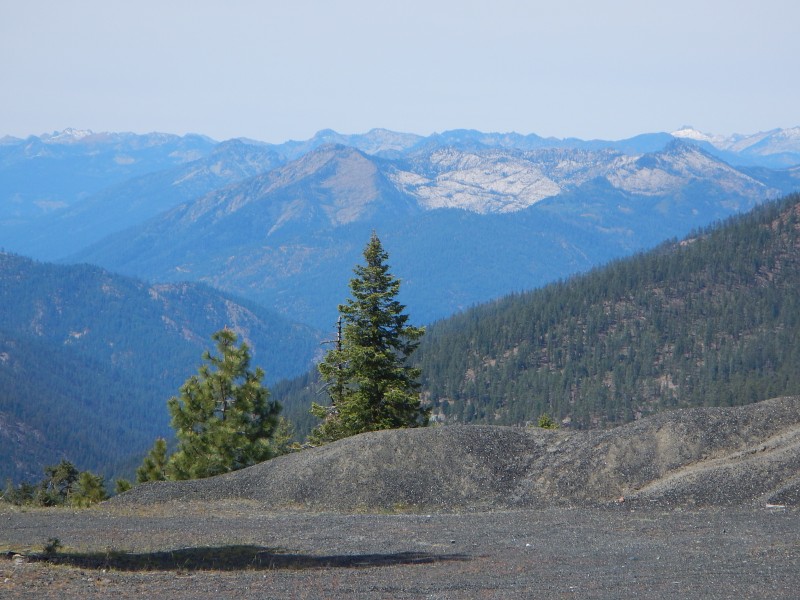 Up top of the pass we could see the Marble Mountains and the Trinity Alps off in the distance.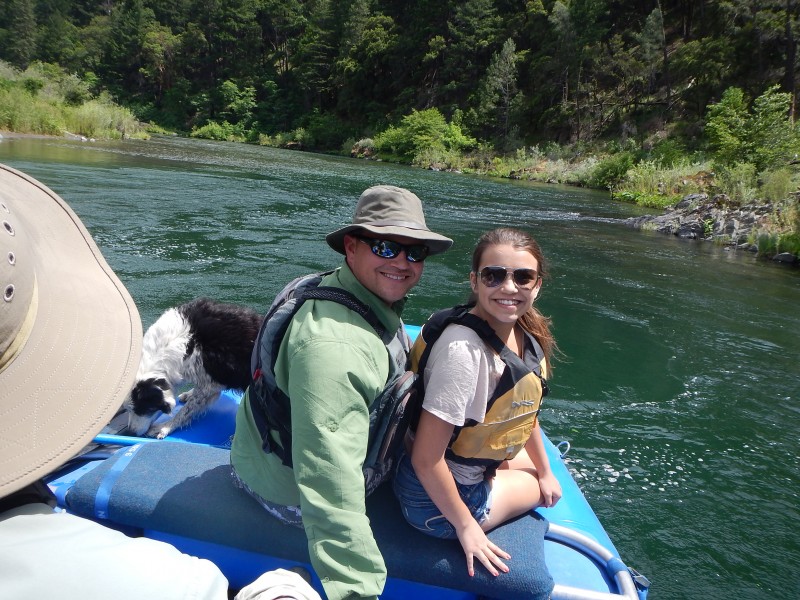 Here we go folks!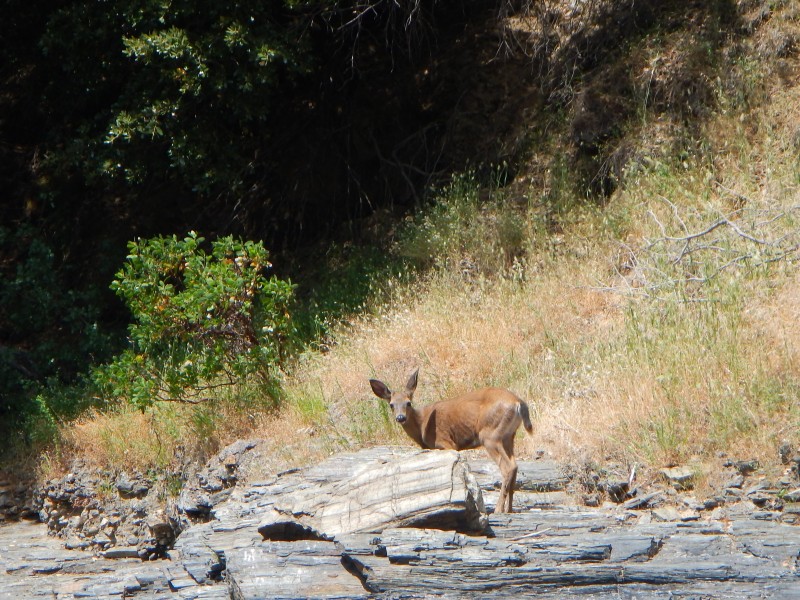 A friendly deer down to get a drink.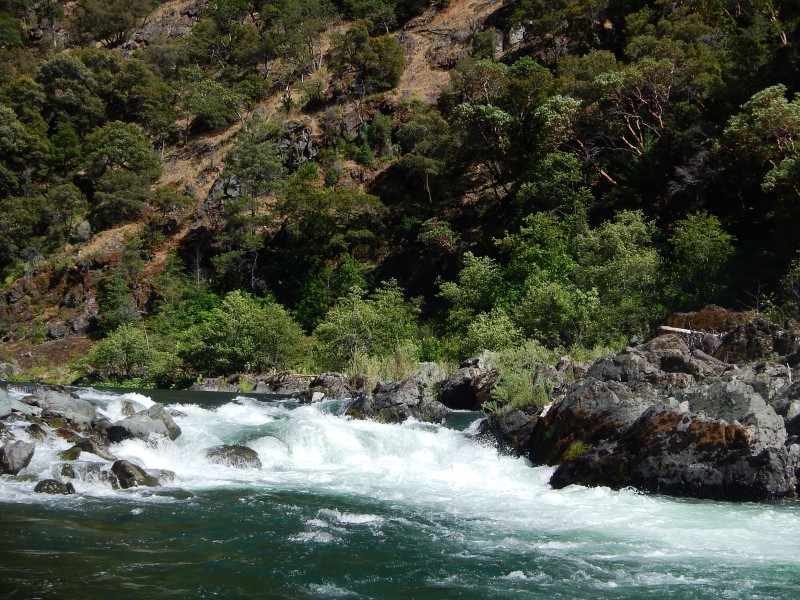 Hell Hole folks! We cleared it no problem, as a few other rafts and kyakers flip before us… My record still stands.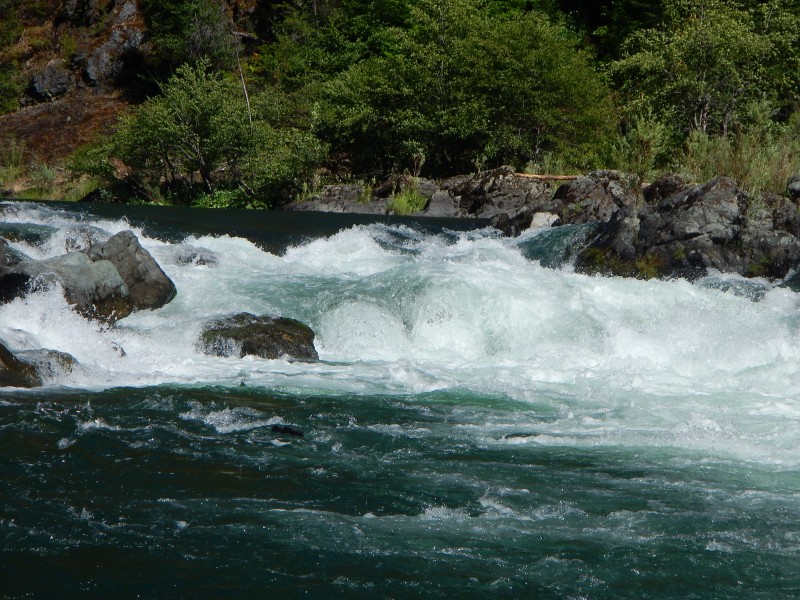 This is a class 3  1/2 rapid that is fun as long as you know what you're doing.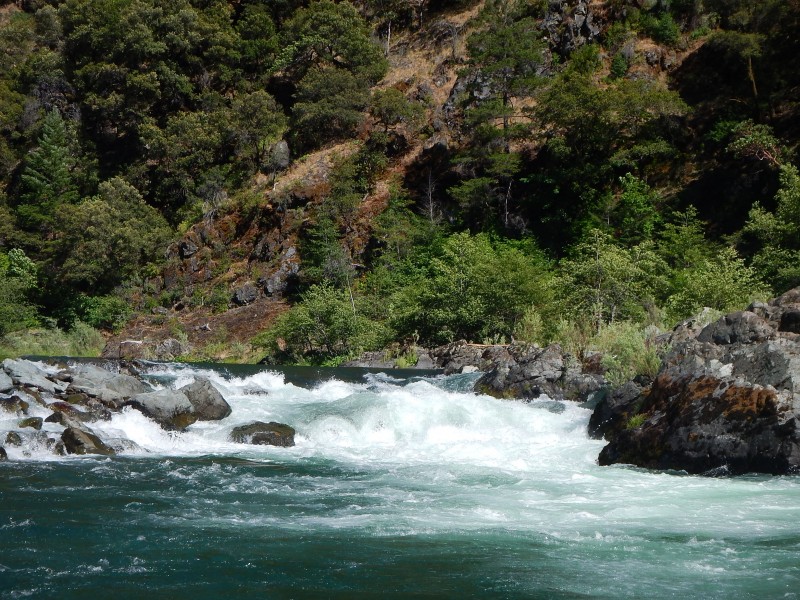 Thank you Hell Hole!
 Kindell thanks to you and Dino and the whole crew at Granzella's Restaurant, we look forward to being your families guide service.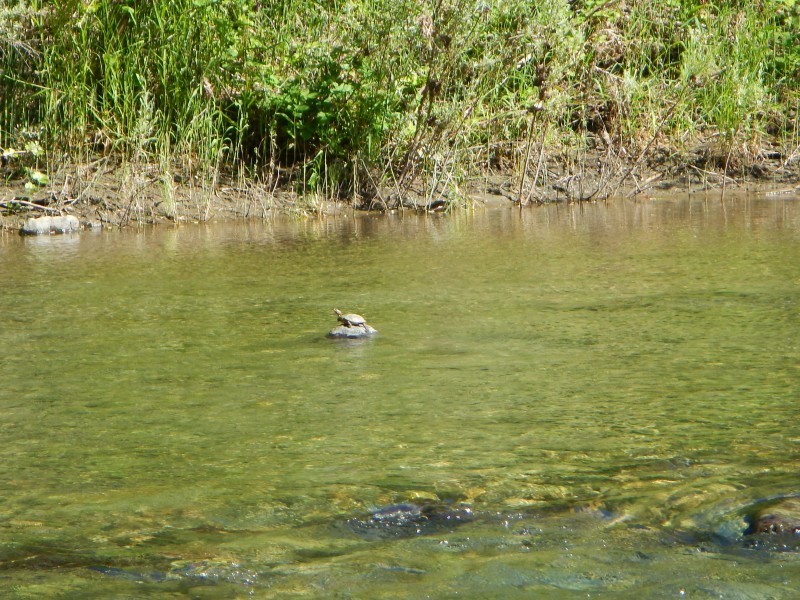 Turtle river is what they call it.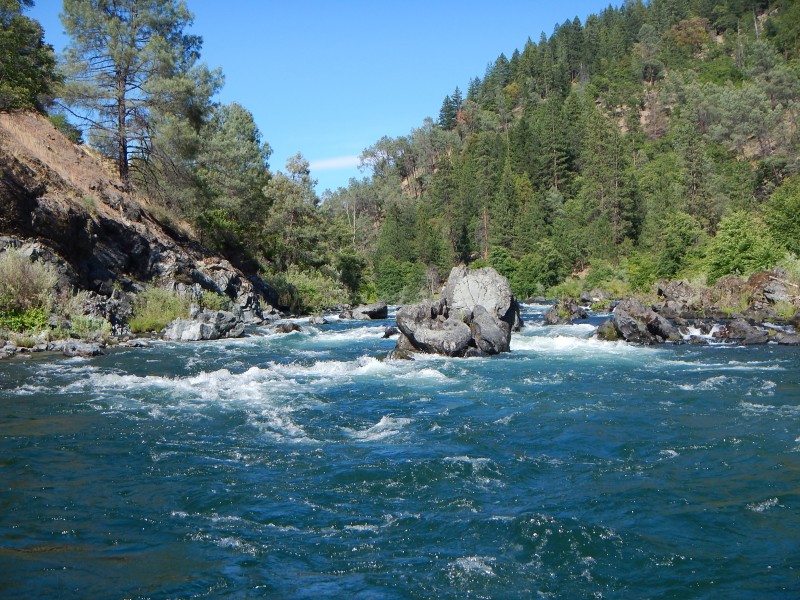 Great pocket water spots and fun rafting for the entire family.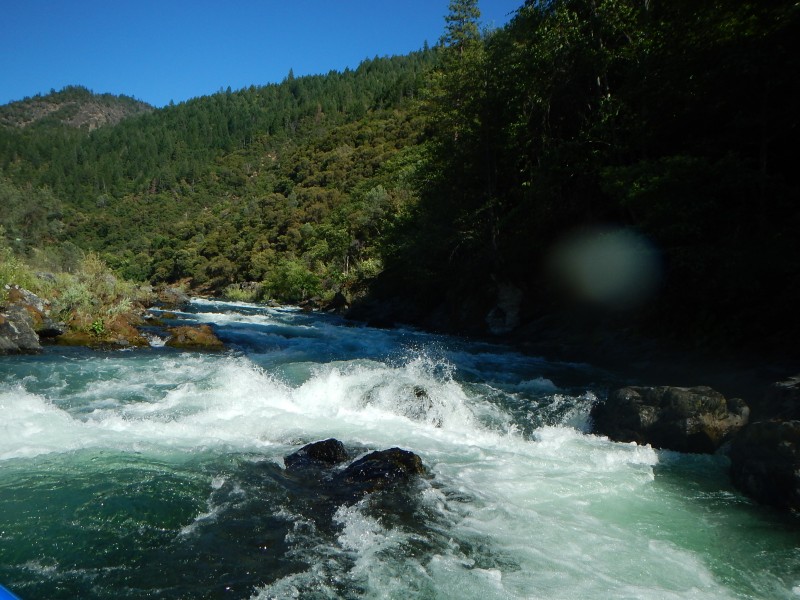 Loved the entire run on the Trinity river from Pigeon Point to Big Foot Rafting.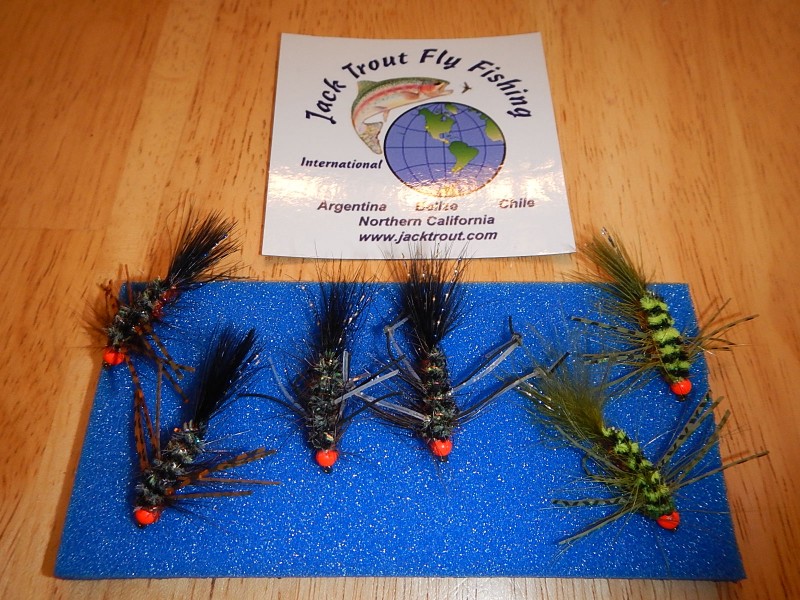 Pancora Crabs for Chile or Argentina for sale. 6 for $25 includes shipping.  info@jacktrout.com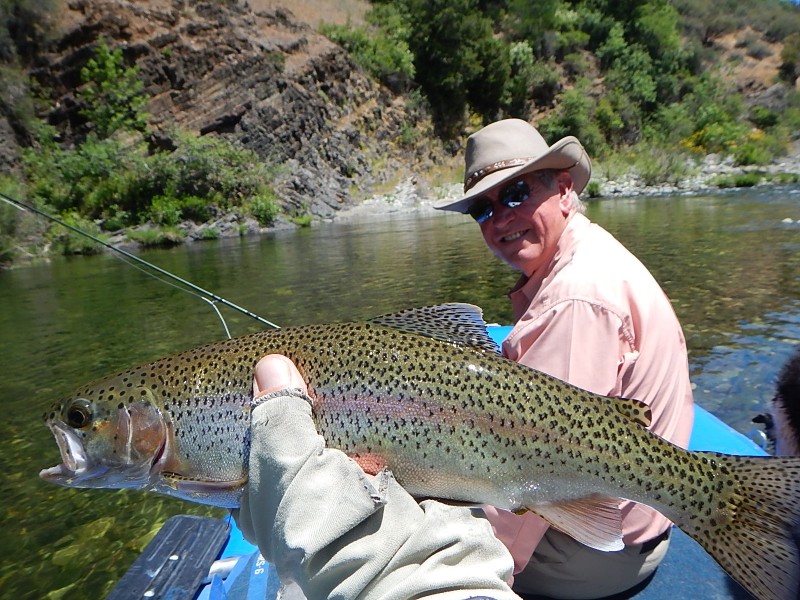 One of my first clients way back when was Pat Patterson, over the years we have grown to be good friends.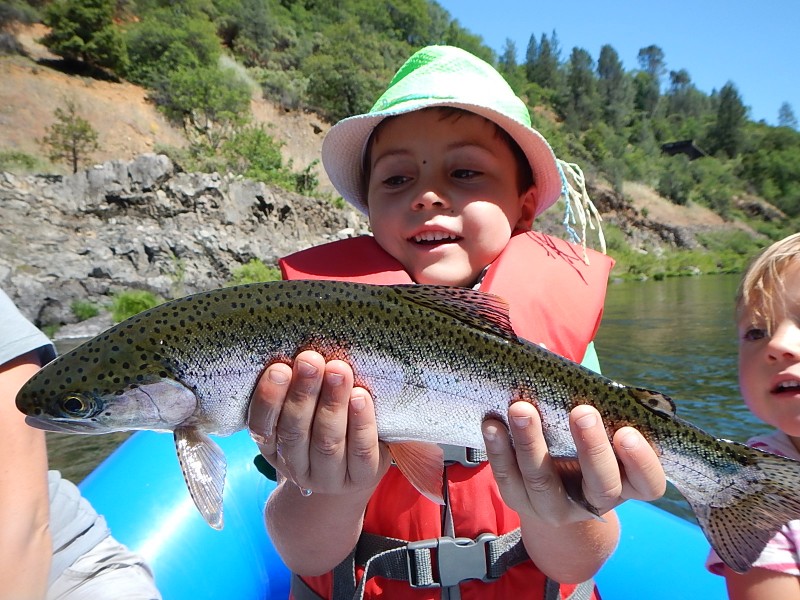 Catching a first  fish is loved by all ages.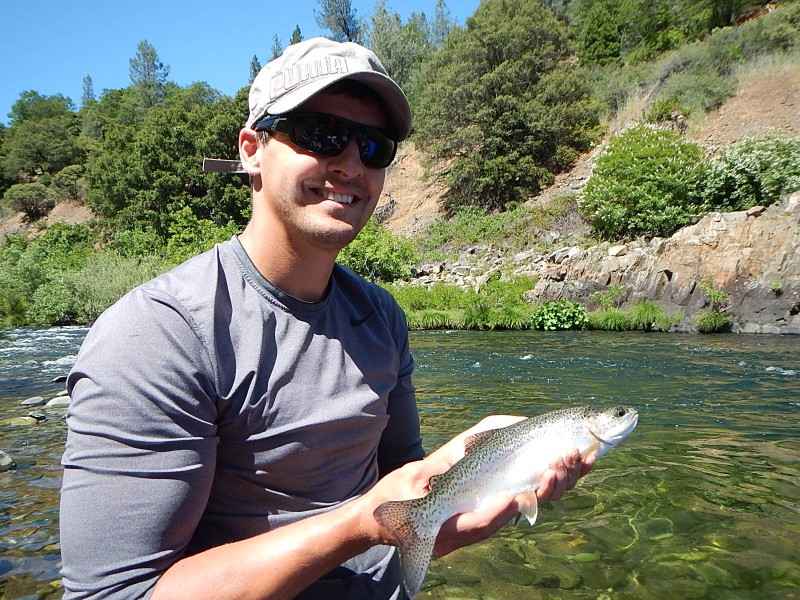 Pops Oliver happy about his trout.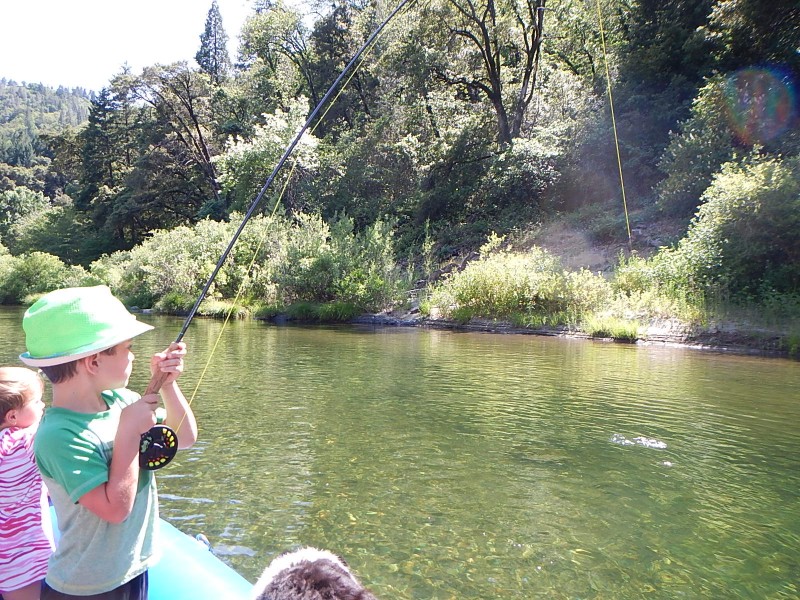 Then Justin hooked a bass that took him on a ride.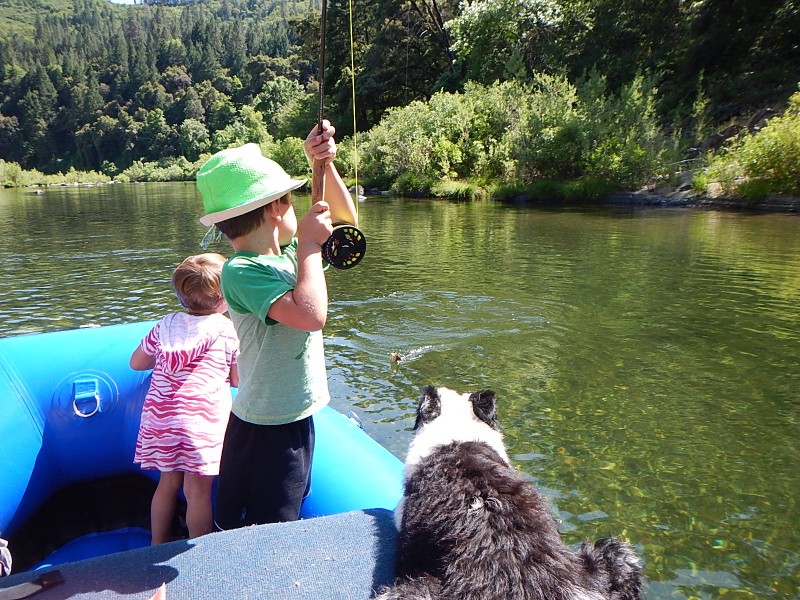 Then little Alison said to her brother, "Bring him in Justin, bring him in!"
Maybe one of the best pictures I've ever taken in 20 years of guiding, they are using it for the new Fly Fishing Federation brochure.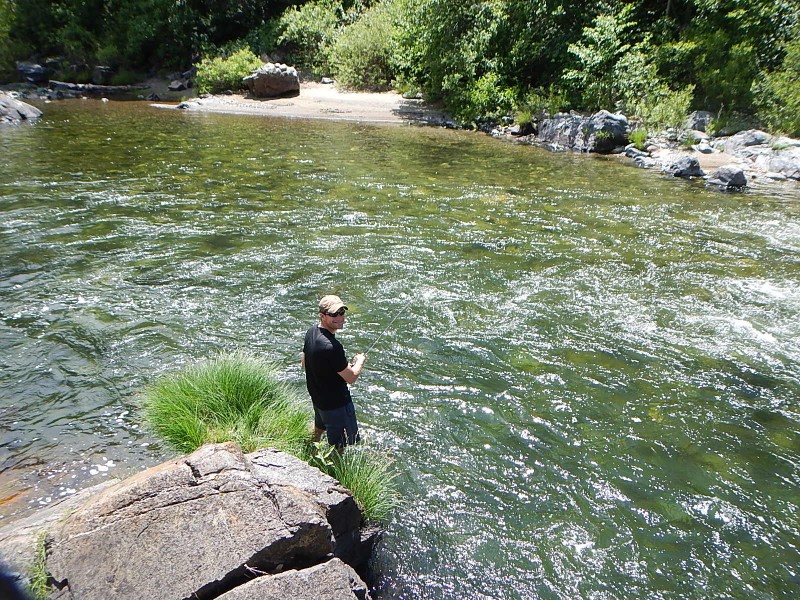 The fishing on the Upper Sac has been good early and late in the day.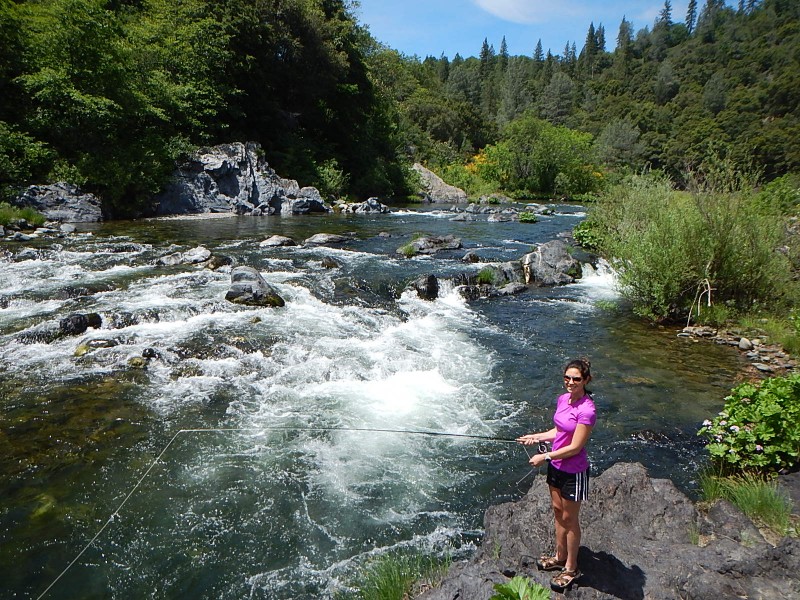 Looking for pocket water that is highly oxygenated is the key for success on the warmer days.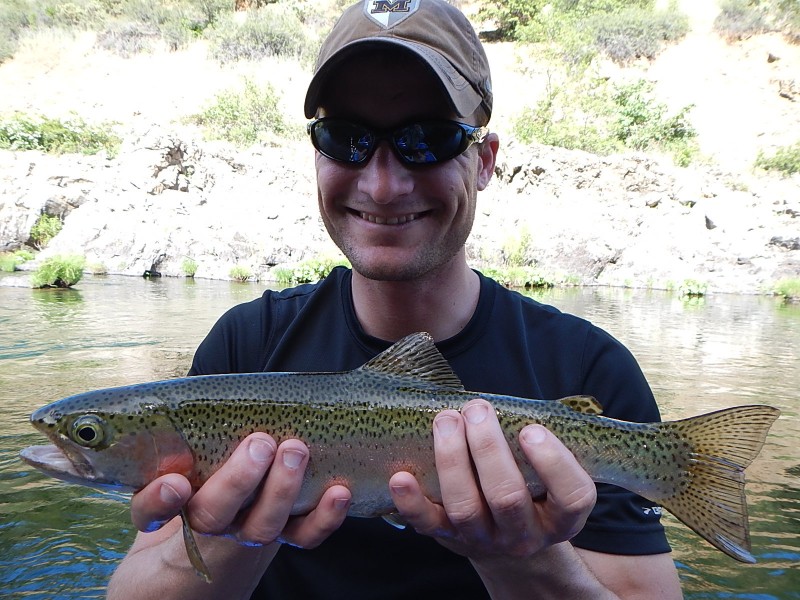 Morgan, nice first trout on the Upper Sacramento River, thanks for coming up.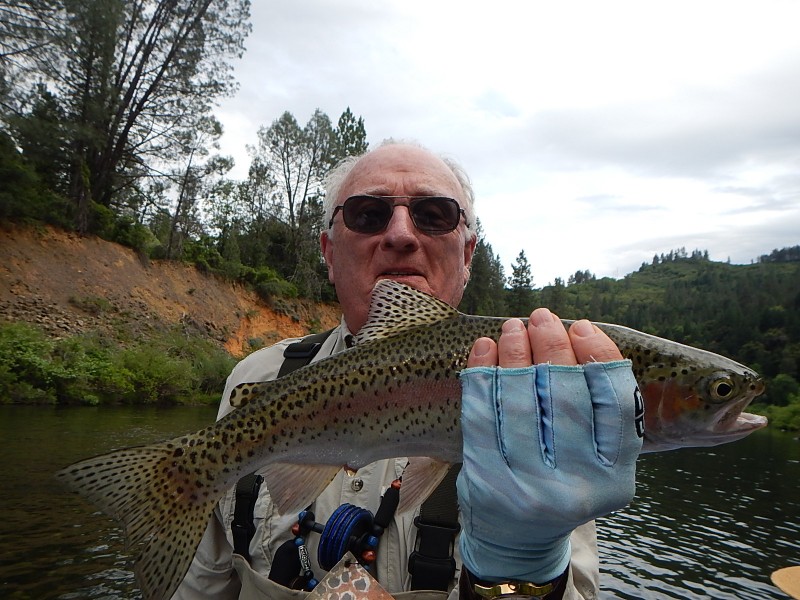 There's a lot of great trout being caught out there right now.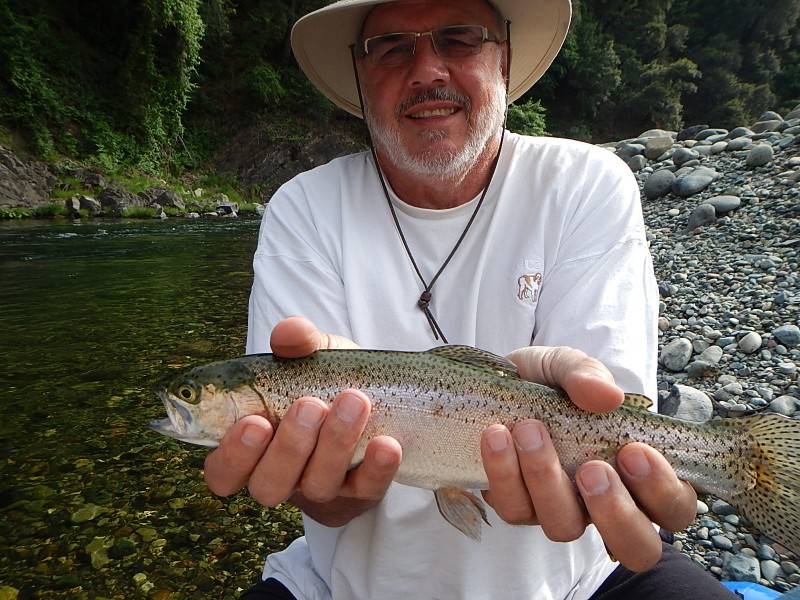 Sure has been alot of fun this season!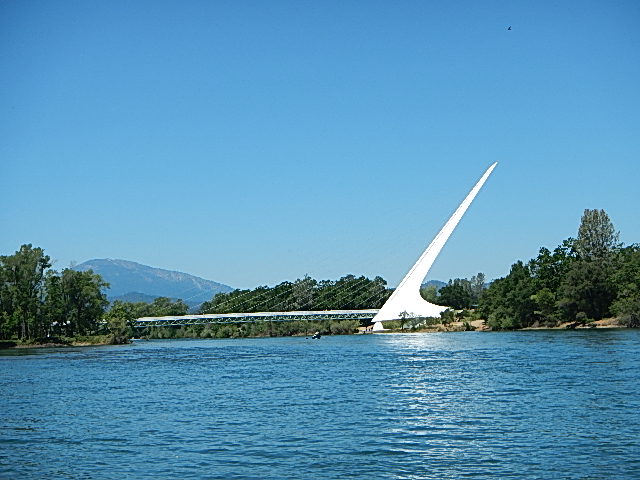 Lower Sac you ask…. It's been fishing great and is now flowing high at 9500 CFS.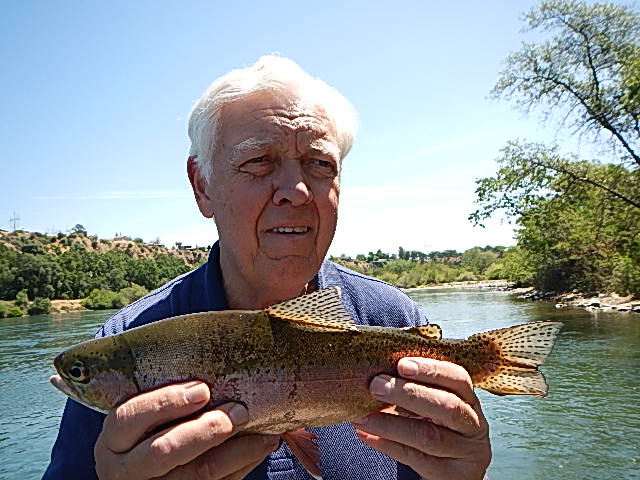 Sorry for the smaller pictures, I didn't change the camera mode and we got these.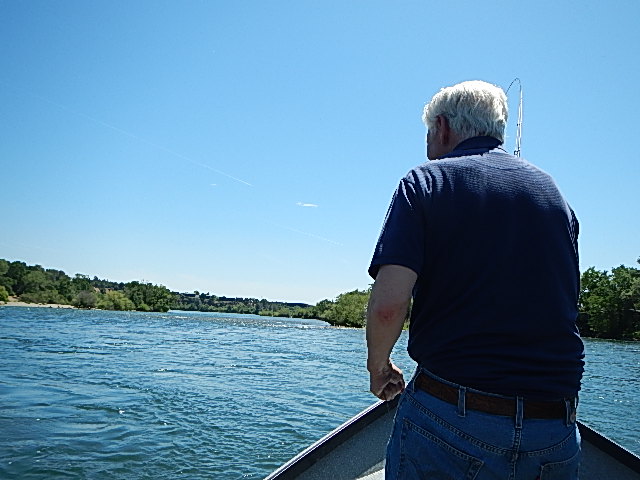 Cooler temps has made the river fish better.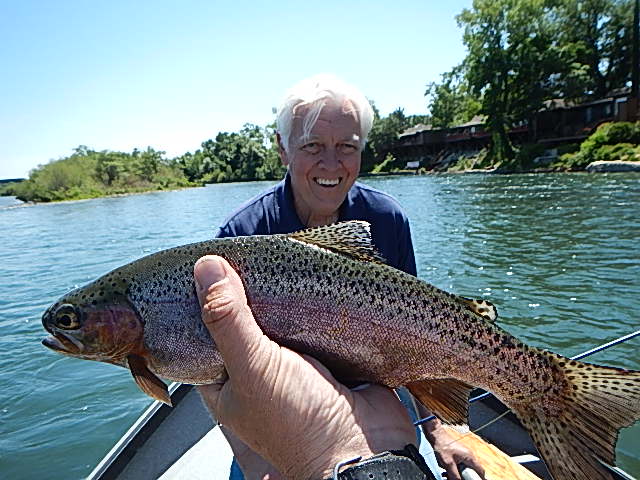 We caught over 18 trout that day, it was a lot of fun.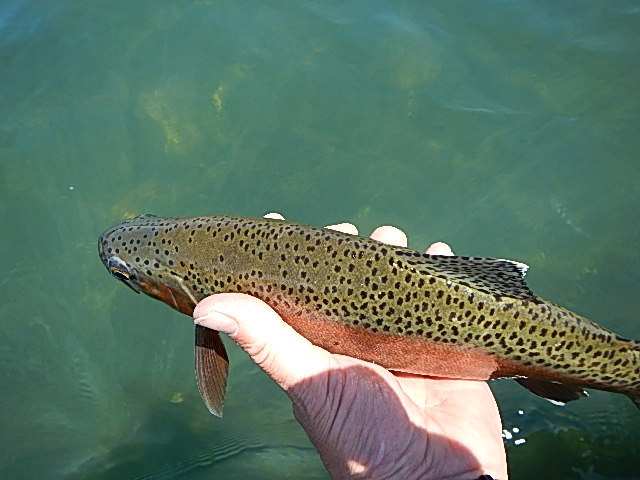 Very healthy trout in thsi river.
Out on the river with good friends is what it's all about.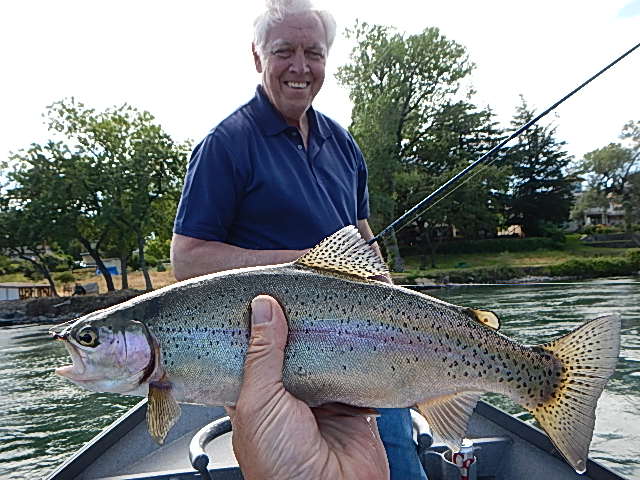 Like catching trout all day long, what a hoot.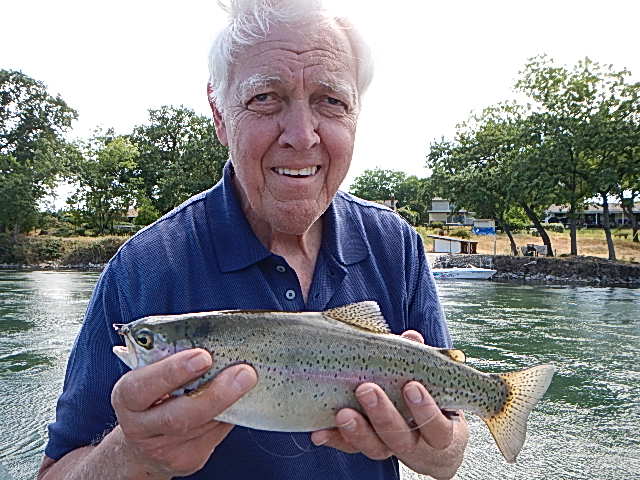 Thanks again, Bob and rich for coming up! See you in the fall.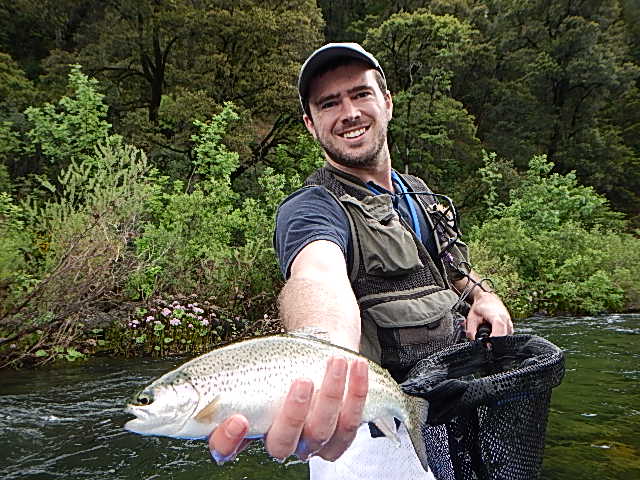 How about a few more for the road!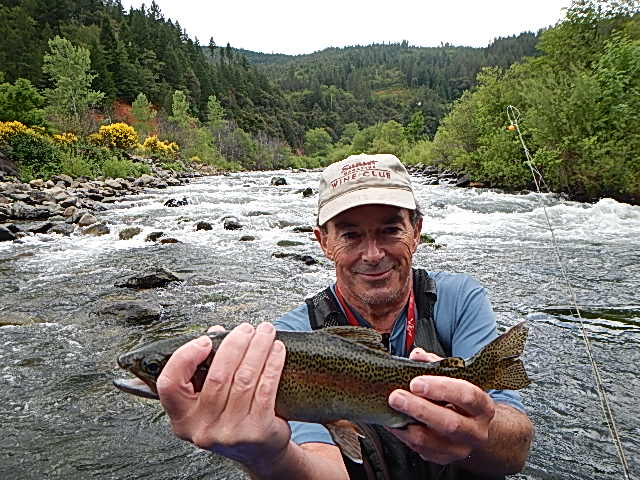 Bruce, thanks fro all the great times over the years.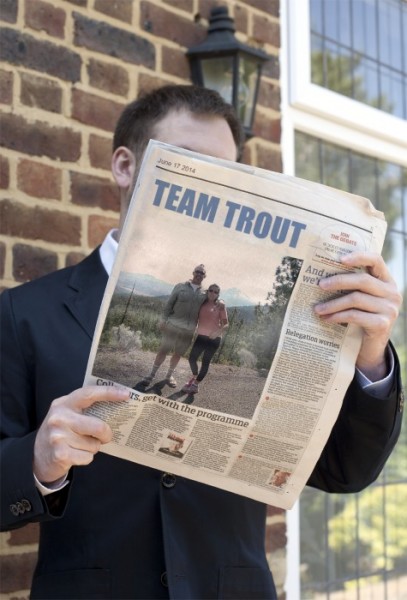 Thanks for watching our adventures!  Many Rivers to You, Jack & Carola Trout & Team Trout Guides
www.jacktrout.com  < Check out our new web site!
***********************************************************
  McCLOUD RIVER RAINBOWS – WELL TRAVELED TROUT * BY: JACK TROUT
MOUNT SHASTA /SISSON  MUSEUM – 7 PM - JULY 22ND, 2014 - 
A Siskiyou Historical Society Presentation.
McCloud River Rainbows, Well Traveled Trout – (Outline) by Jack Trout
45 minutes to one hour – Photo presentation show with videos and lecture.
1. Origin of the McCloud River & the McCloud River Rainbow – Beginning of time.
2. Wintu' Indians & Early Settlers – B.C. to 1700's.
3. How the town of McCloud was founded and early fir trappers – Alexander McLeod –1820 through 1830's.
4. Poverty Flats (Modern Day Redding)– California Gold Rush Era, Redding's Train – 1840's, 1850's & 1860's.
5. McCloud River at Baird – Spencer Baird, Livingston Stone – 1870's – First Salmon Hatchery in the West.
Wintu' vs. Stone
Wintu' works for Stone
Stone leaves Wintu' parish.
6. Old fly fishing pics 1880's McCloud River. The best steelhead and salmon river in the west.
7. Transportation of McCloud River Steelhead, Red Band Trout to the Bay Area hatcheries & States out east then steelhead, red band & McCloud River Rainbows shipped to Argentina, Chile, New Zealand & Australia. 1880's to 1900's. The most important salmon & trout distribution in the history of the world.
8. Hearst, Hills Brother's Coffee & Dean Witter move onto the Wytoon Estate, Bollibokka Club and McCloud River Club – 1900's  Era McCloud River – Ride out SF Earthquake and aristocrats become sportsmen.
9. Modern Day McCloud River -  1930's to present, some of my guide pics out on the river.