2014, 2015 & 2016        TRIPADVISOR'S TOP AWARD WORLD FLY FISHING OUTFITTER.
                                                                                         
SPRING
 SIGN UPS FOR * UPPER SACRAMENTO, McCLOUD   &  LOWER SAC * YUBA RIVER * M.F. FEATHER RIVER * KLAMATH * PUTAH CREEK * PYRAMID LAKE * TRUCKEE RIVER * DESCHUTES * SANDY RIVER * CHETCO OREGON
                       MARCH * APRIL * MAY * JUNE  – 530-926-4540
530-918-8879 OUR INTERNATIONAL PHONE THAT RINGS ME ANY WHERE OR EMAIL AT INFO@JACKTROUT.COM
                                           MORE DESTINATIONS TO CHECK OUT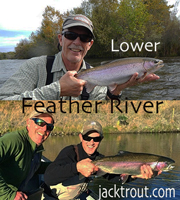 Need an up to the minute update? Check out our Facebook Page & Videos –
SHASTA – Mount Shasta 4th of July Parade Look For Our
Float!!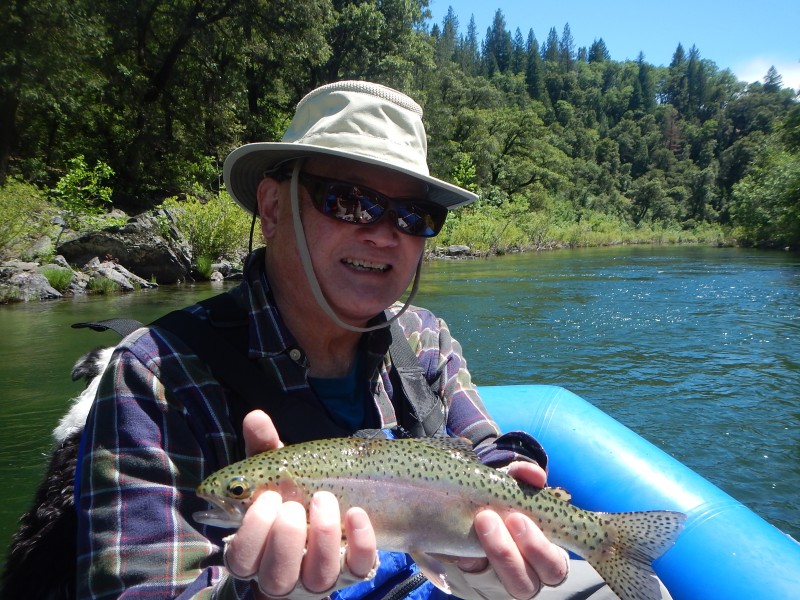 Daniel Lee came to see me for a second year, last year we floated the Lower Sac, this year we decided with all the water and great weather coming up that the Upper Sacramento Fly Fishing Float Trip would be next on the agenda. It didn't take too long to hook up and land this chunky scrapper trout and our day as made people.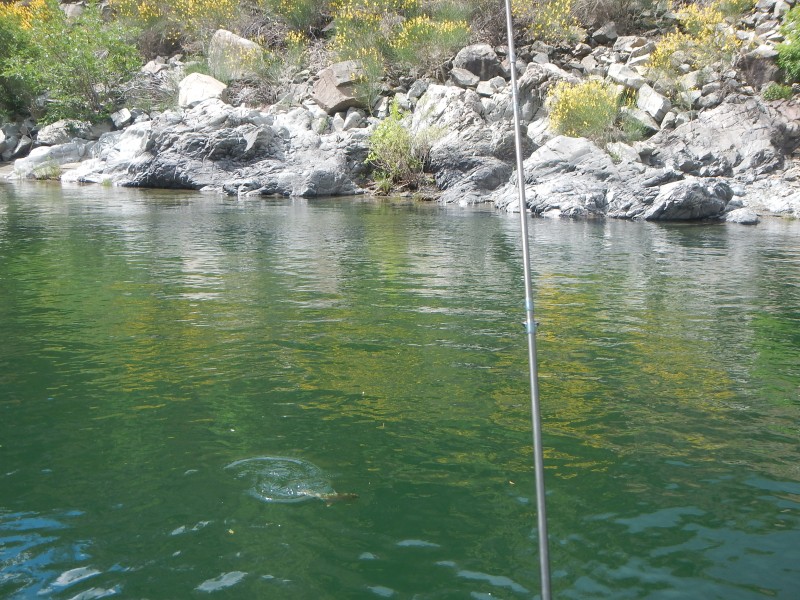 Then down a little further towards La Moine we hooked another beauty! It jumped, it made some runs and we could see it so clearly in the translucent gin colored water of the Upper Sac, that reminded us how lucky we were to have all this water this year.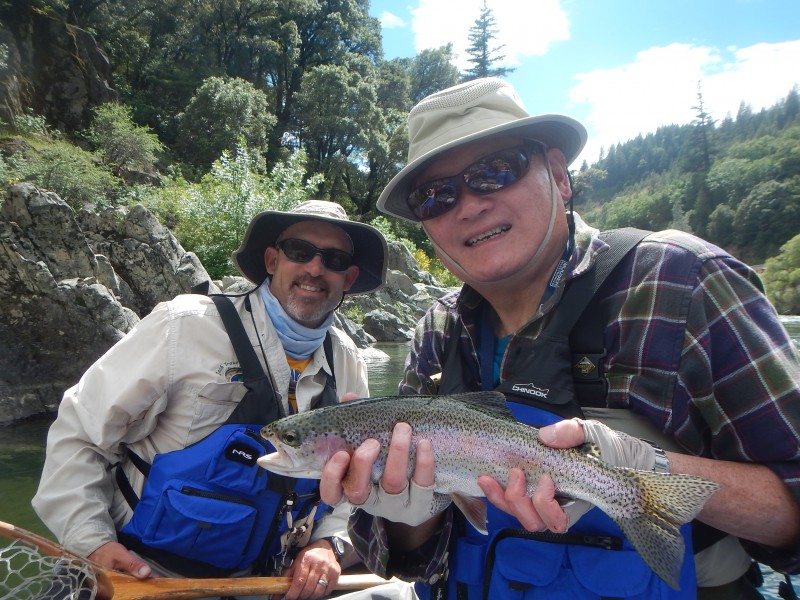 Wow! Way to go Daniel, we talked about steelhead this fall, let's keep in touch and I can feed you updates as the season progresses.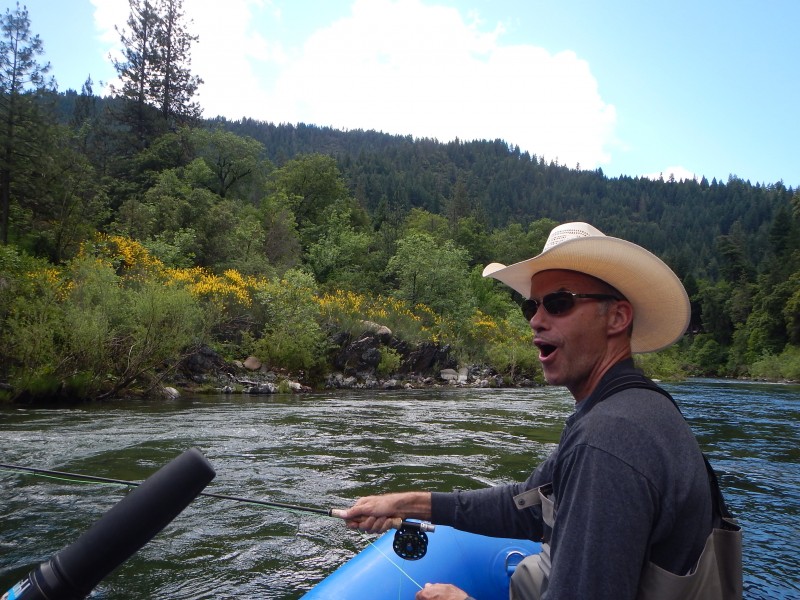 David Keller came up and brought his son as two beginners, all day we hooked trout and learned the skills needed to land those wily Upper Sac trout. They had a blast and the weather couldn't of been better.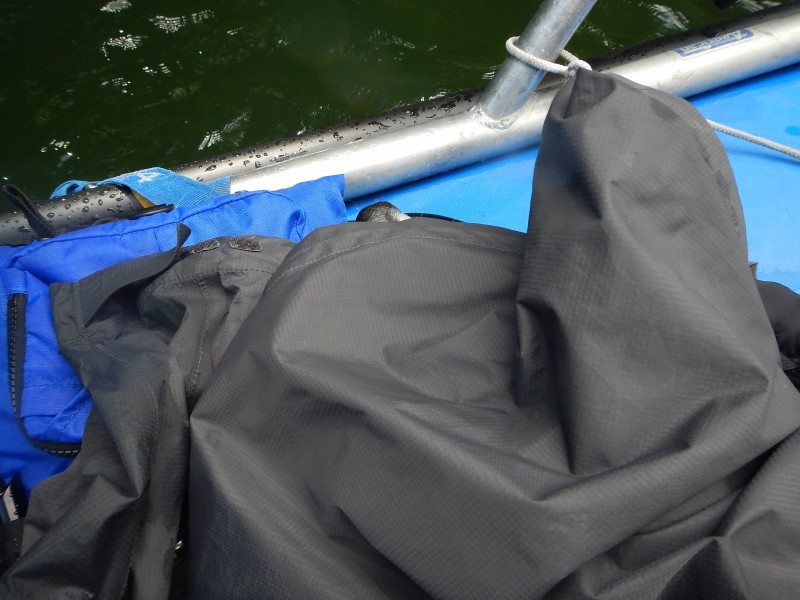 The next day it was a little more rainy and Beef Dog decided to check out for a mid day snooz. "Oh Beef, sleeping on the job again!"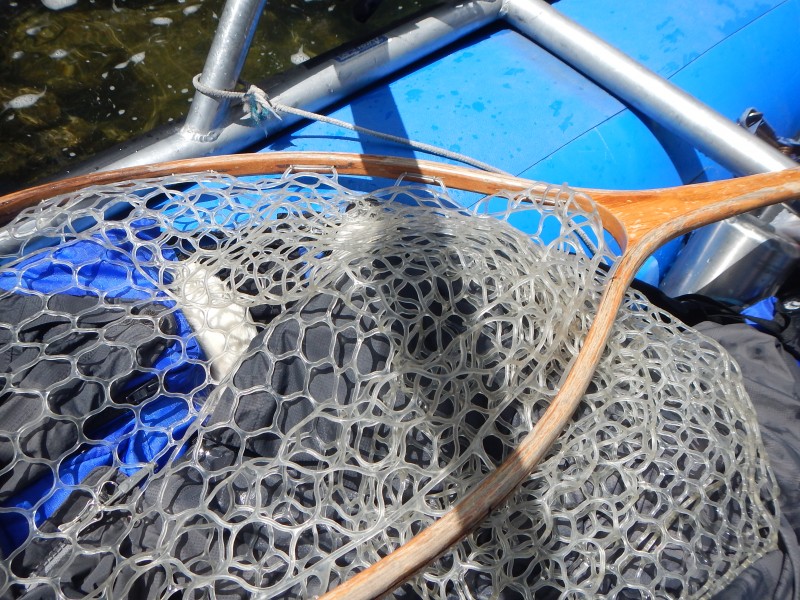 Nothing but net folks!! Beef are you hiding out on me again!! Sleeping on the job again…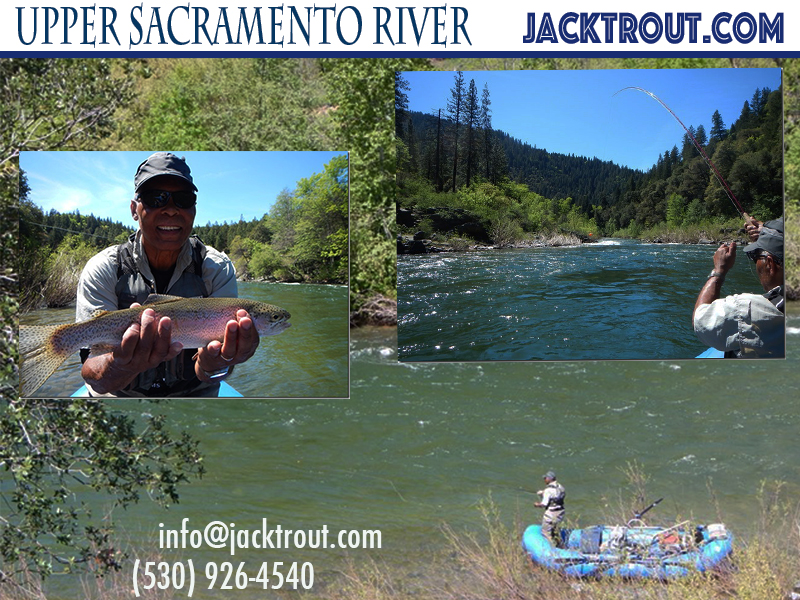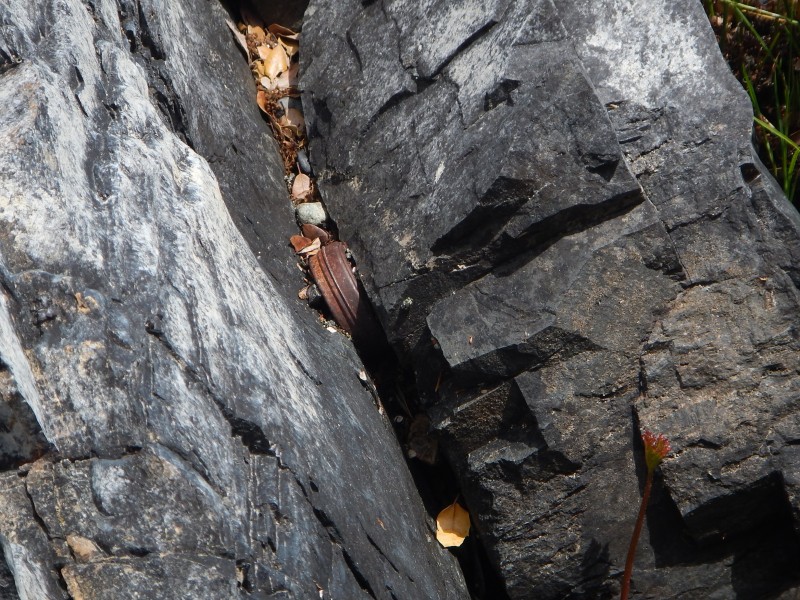 My advice to the audience is to keep your eyes open in the outdoors, there's still hidden treasures out there in Northern California. Yea, you laugh at me because I get all excited when I saw this Copenhagen can… But knowing there was mining going on right in this same area in the mid 1800's, it could of been filled with gold nuggets! Folks keep an eye out for Wells Fargo Boxes hanging out of the hillsides near rivers, with as many hold ups ole Black Bart (Charles E Boles.) had in the 1880's you can't carry all those coins in your pockets!! Check this out below be keen and dream. JT
STAGE COACH ROBBERIES
Black Bart's stage robbery career lasted just over eight years. It started on July 26, 1875 and ended with the final robbery on November 3,1883. Black Bart was arrested on November 12,1883 in San Francisco by detectives Harry Morse and James Hume. Believe it or not, Morse had lured Bart to the Wells Fargo office where Hume was waiting. Black Bart was credited with 28 robberies. Just 18 days after his last robbery, Bart had been captured, tried, convicted and sentenced. On November 21, 1883 Charles Boles, aka Charles Bolton, aka Black Bart entered San Quentin prison.
  July 26, 1875. Calaveras County at Funk Hill; Wells Fargo box and mail. Driver: John Shine.
  December 28, 1875. Yuba County, four miles from Smartville. Wells Fargo box and mail. Driver: Mike Hogan.
  June 2, 1876. Siskiou County, five miles north of Cottonwood; Wells Fargo Box and mail; a nighttime robbery. Driver: A.C. Adams.
  August 3, 1877. Sonoma County, four miles from Fort Ross; Wells Fargo box and mail; first poem left here. Driver: Milt Watson or George Brereton.
  July 25, 1878. Butte County, one mile from Berry Creek Sawmill; Wells Fargo box and mail; second poem left here. Driver: Ash Williamson or Jack Morrison.
  July 30, 1878. Plumas County, five miles from LaPorte; Wells Fargo box and mail. Driver: D.E. Barry.
  October 2, 1878. Mendocino County, twelve miles from Ukiah; Wells Fargo box and mail. Driver: Alec Fowler.
  October 3, 1878. Mendocino County, ten miles from Potter Valley; Wells Fargo box and mail. Driver: Nate Waltrip.
  June 21, 1879. Butte County, three miles from Forbes Town; Wells Fargo box and mail. Driver: Dave Quadlin
  October 25, 1879. Shasta County, enroute to Buckeye; Wells Fargo box and mail; nighttime robbery. Driver: Jim Smithson.
  October 27, 1879. Shasta County, twelve miles from Millville; Wells Fargo Box and mail. Driver: Ed Payne.
  September 1, 1880. Shasta County, near Last Chance Station; Wells Fargo Box and mail. Driver: Charles Cramer.
  September 16, 1880. Jackson County, Oregon one mile from California line; Wells Fargo box and mail; nighttime robbery. Driver: Nort Eddings.
  September 23, 1880. Jackson County, Oregon three mile from California state line; Wells Fargo box and mail. Driver: George Chase.
  November 20, 1880. Siskiyou County, one mile from Oregon border; Wells Fargo box and mail. Driver: Joe Mason.
  August 31, 1881. Siskiyou County, ten miles from Yreka; Wells Fargo box and mail. Driver: John Sullaway.
  October 8, 1881. Shasta County, fourteen miles from Redding; Wells Fargo box; nighttime robbery. Driver: Horace Williams.
  October 11, 1881. Shasta County, at Montgomery Creek; Wells Fargo box. Driver: Lewis Brewster.
  December 15, 1881. Yuba County, four miles east of Dobbins; Wells Fargo box and mail. Driver: George Sharpe.
  December 27,1881. Nevada County, at Bridgeport; Wells Fargo box and mail. Driver: Luther Sherman.
  21 January 26, 1882 Mendocino County, six miles from Cloverdale; Wells Fargo box and mail. Driver: Harry Forse.
  June 14, 1882. Mendocino County, two miles from Little Lake; Wells Fargo box and mail. Driver: Thomas B. Forse.
  July 13, 1882 1. Plumas County, five miles from LaPorte; Bart shot; nothing taken. Driver: George Helms, Messenger: George W. Hackett.
  September 17, 1882. Shasta County, at Bass Hill; Wells Fargo box and mail. Driver: Horace Willims.
  November 23, 1882. Sonoma County, five miles from Cloverdale; Wells Fargo box and mail. Driver: Dick Crawford.
  April 12, 1883. Sonoma County, five miles from Cloverdale; Wells Fargo box and mail. Driver: Bill Connibeck.
  June 23, 1883. Amador County, four miles from Jackson; Wells Fargo Box and mail. Driver: Clint Radcliffe.
  November 3, 1883. Calaveras County, at Funk Hill; Wells Fargo box and mail; Bart shot. Driver: Reason E. McConnell.
There was another robbery they tried to pin on Bart, but he did not do it.
July 22, 1880. Sonoma County, three miles from Henry's Hotel; Wells Fargo Box and mail. Driver: Martin McClennan.
1   Among the many myths around Bart is the one that says Bart lost his derby hat at this robbery and the laundry mark FXO7 was found in it and that led to his capture, more folklore. The laundry mark that eventually led to his capture first came light after the last robbery on November 3, 1883.
**********************************
http://abcnews.go.com/US/10m-calif-gold-coin-hoard-found-yard-stolen/story?id=22764360  < 1427 Gold Coins Found In Northern Cal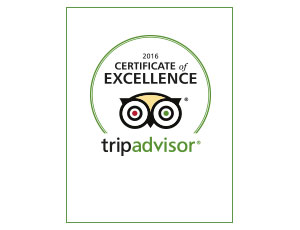 Jack has all the details figured out! Gear, hotels, restaurants, rivers and great guides! One-stop shop for anyone looking to get into some great trout fishing! We had a great time & will definitely use Jack Trout again!
I'm a former NFL player however they didn't know that BUT we got the VIP treatment anyway! Our guides Forrest & Dale were fantastic…I highly recommend them both so ask for them by name! Thanks Jack!
Hi Keller's!! Thanks for coming up hope to see you again this season.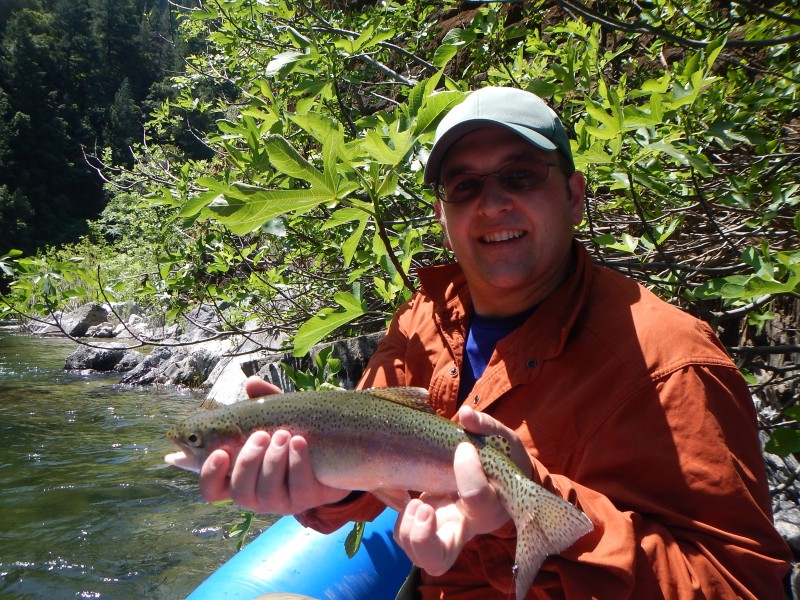 Bob Mayes Folks Mill Valley, California!!  Big SF Giants Fan and all around good dude. Thanks for coming up for a 2nd year and fishing with me.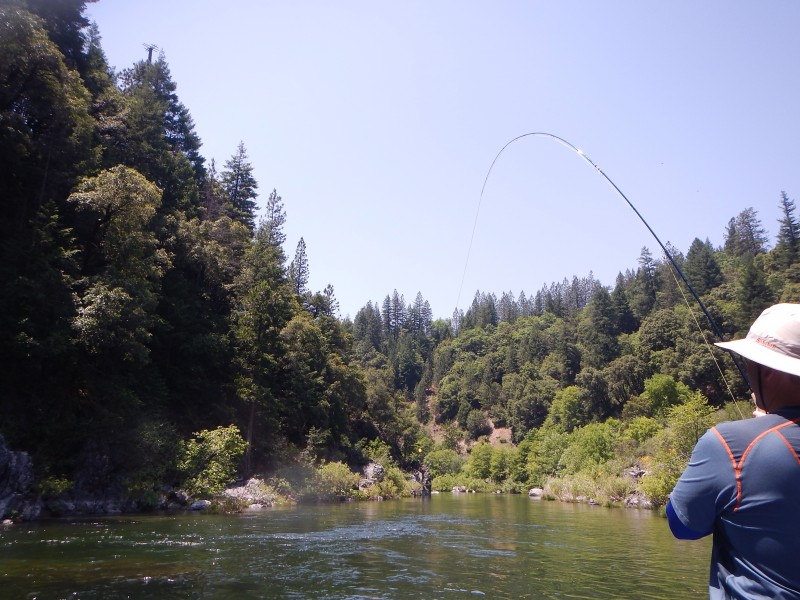 Now that's worth standing up for!!  Fish On!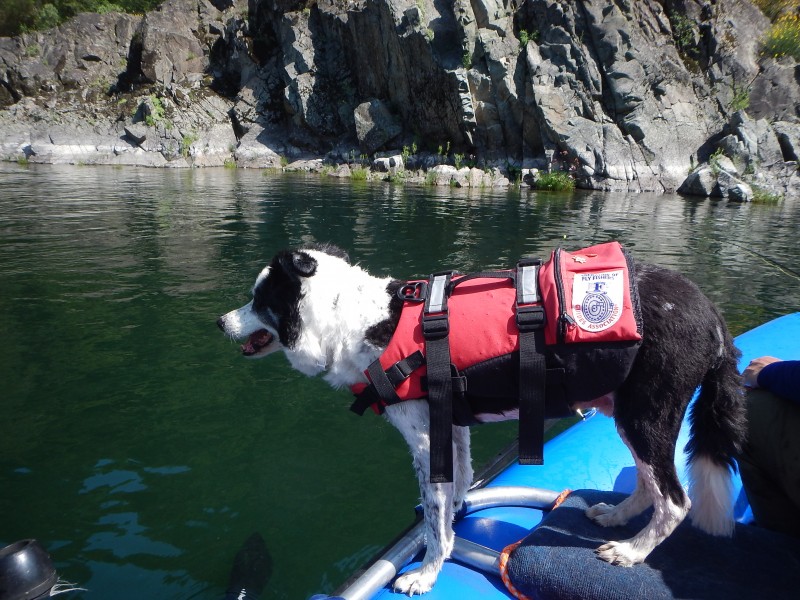 Beefy Trout looking on as we land another, is a proud member of the Fly Fishing Federation Internationally.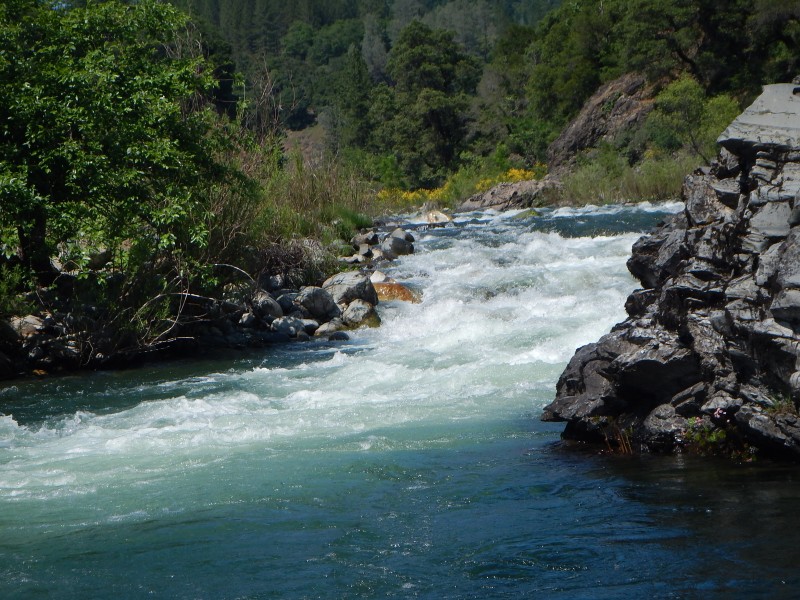 Disney rapids folks just after the Disney Channel, now that's my kind of amusement park!!  Please don't do this float unless you know the names of ALL the rapids we run in 8 miles. Don't drive faster than your windshield and don't cook bacon if you're naked!!  All sound advice folks…
I had a great day on the river w/ Jack last month. The upper Sacramento river is a largely untouched fishery due to accessibility. I'd suggest that every avid fly fisherperson try this float at least once to experience the awesome fly fishing. We fished on Memorial Weekend and didn't see a single person until our take out – 8 miles of river w/ no one. Unheard of in CA. Had over 10 fish, which is a pretty good day fly fishing.
Jack also really makes an effort to provide a memorable trip. The rafting aspect is really cool and the stream side lunch was a nice touch. I'll definitely fish w/ Jack and his team again in the future!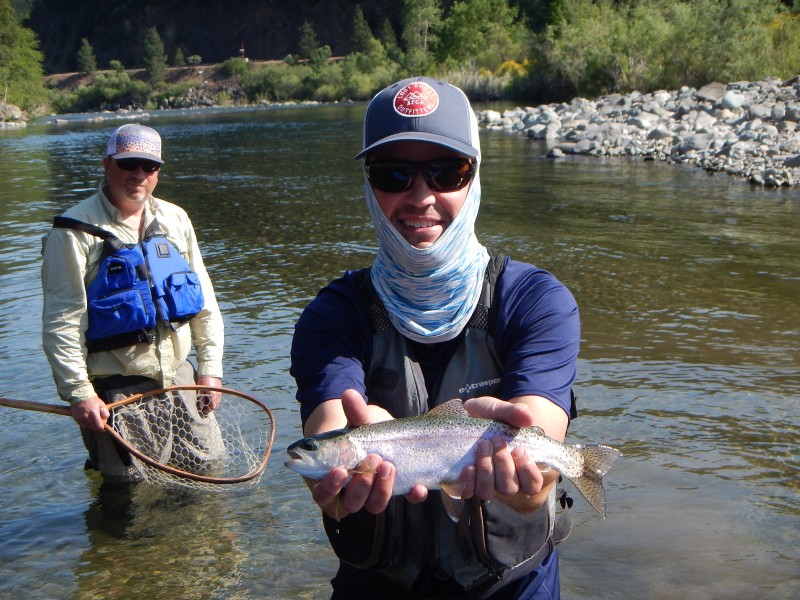 Longtime client Chris Welch and our other client Chris with a nice landed Upper Sac philly, for sure these guys will be up in our neck of the woods when the steelhead start running.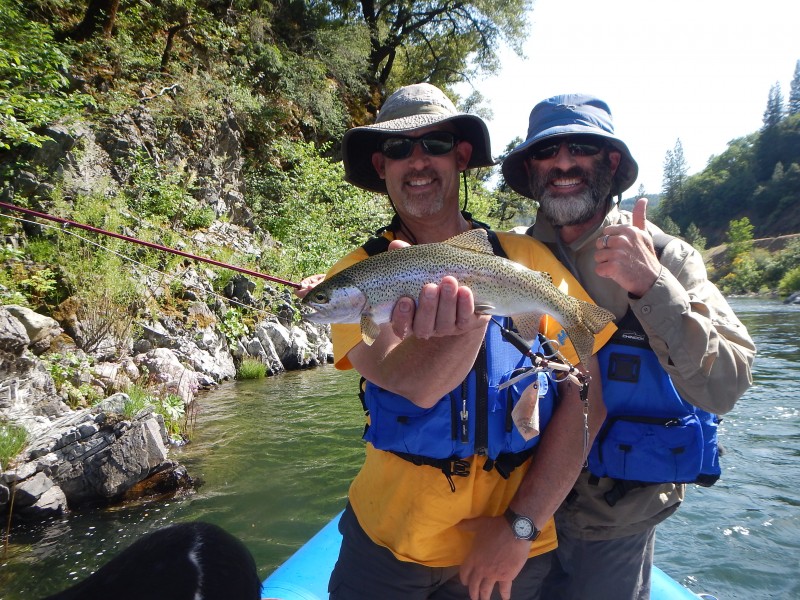 Cameron with an awesome trout landed right under Disney Falls on the Upper Sac.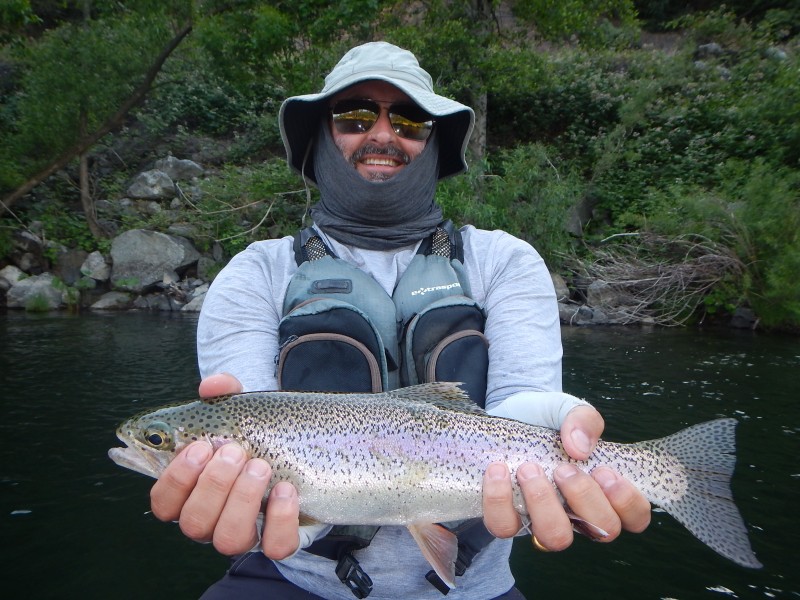 Brother Doug!
Enjoyed every minute of this exciting and productive fishing trip. My first time fishing with Jack and he had us dialed into the bite right away!! Gorgeous scenery on this awesome stretch of the Upper Sac. Jack's expertise on the oars, patient friendly personality, historical knowledge of this neck of the woods combined with a killer lunch are rare among fishing guides. I would highly recommend this for both seasoned and beginner flyfishermen along with anyone who just loves rafting!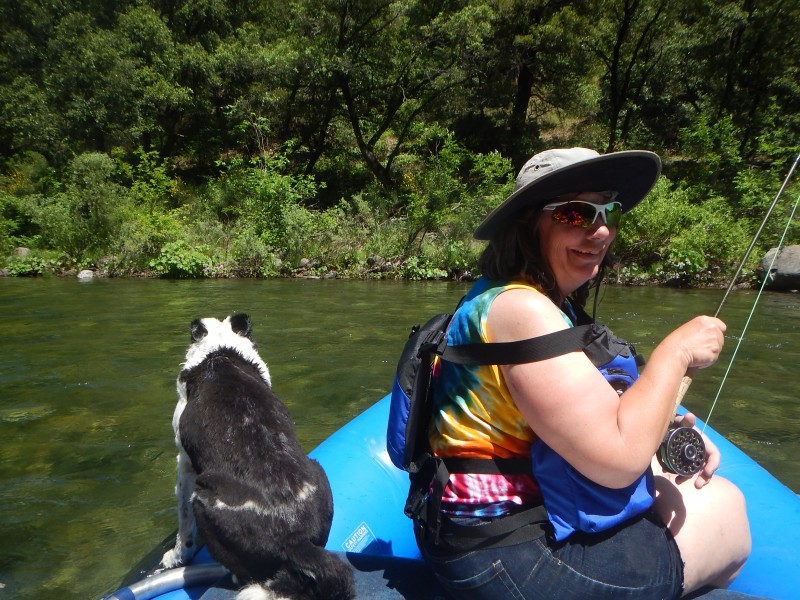 Then Lauri Came up with her husband for their first ever fly fishing trip, check the video and see her adventure!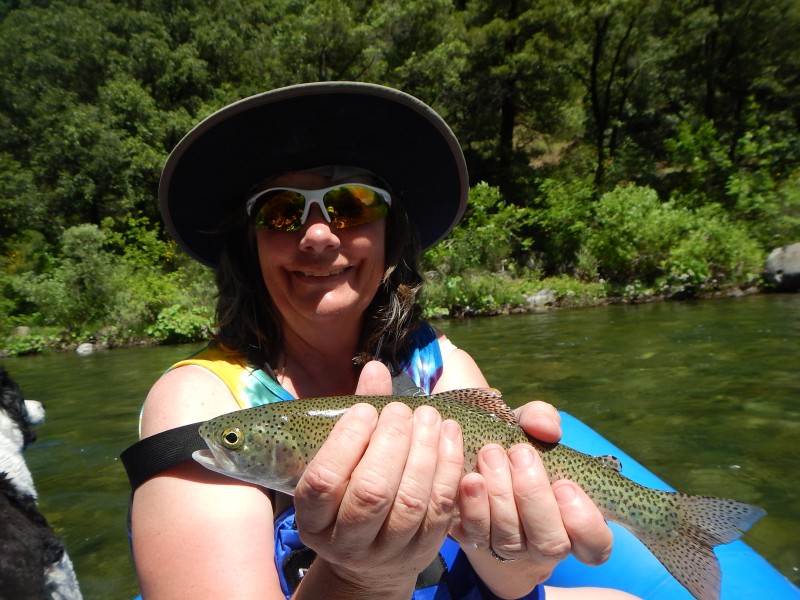 Rookie of the year! Rookie of the Year!! Rookie of the Year!! I love this time of year because I get folks that have no idea my trip is going to blow them away and it might just change their lives!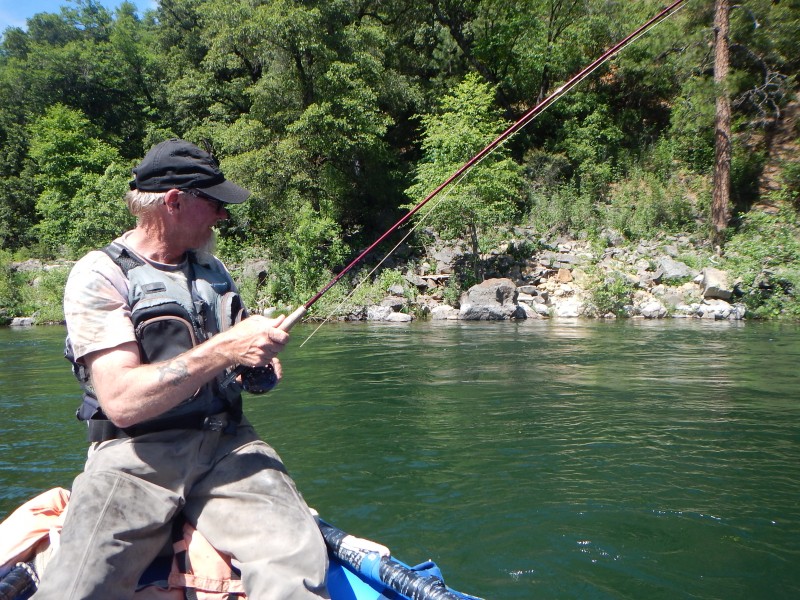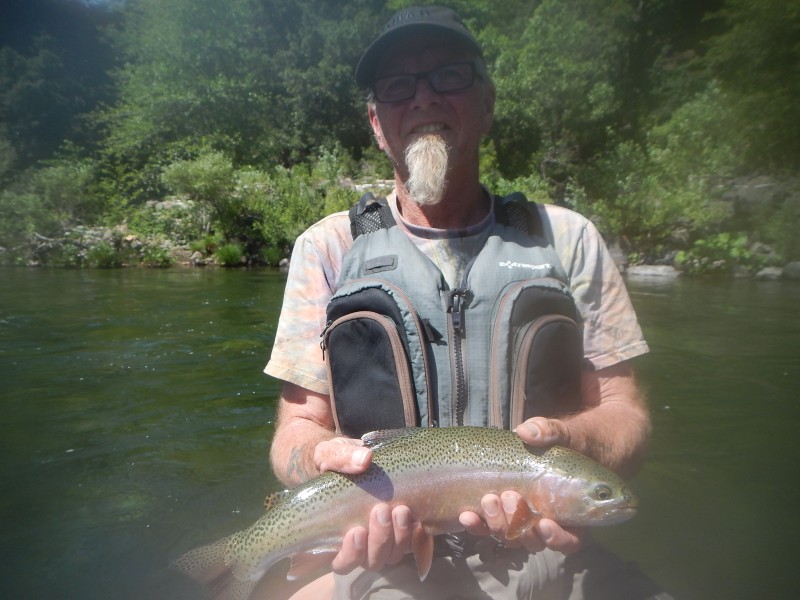 Way to go Sten, Sizzler of the Week!! Hope to see you back in the fall for the really big boys!!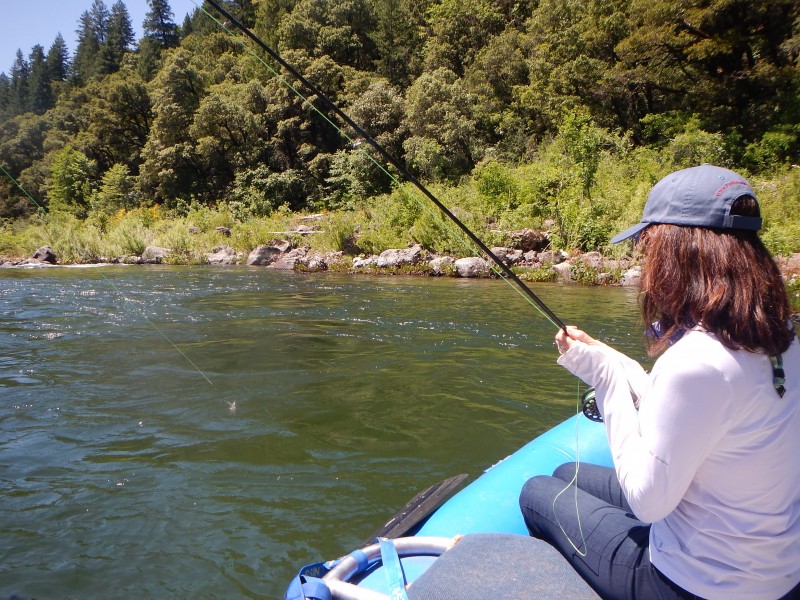 Then some folks gave a call from the great fly fishing areas of Argentina and they owned some lodges and wanted to check out where their rainbows originated from right here in Northern California. All the rainbow trout in the Southern Hemisphere in the countries of Chile, Argentina, New Zealand and Australia came from the Baird Hatchery on the McCloud River where Shasta Lake is now from 1875 through 1908. I always think it's fascinating how people from these foreign countries know more about how our trout made it to their countries better than most. Next month, I will write the entire story, I have most of it written already, but adding all the pictures I have from the 1800's will be the added bonus, photos that most of you have never seen before so stay tuned folks. On this day Maria hooked into a huge Squaw Fish right off the bat on the Upper Sac.
When you catching them over 4lbs it's great fight that I'm always looking forward too. As long as the fish has lips that looks like me, I'll turn the key!
Squaw Fish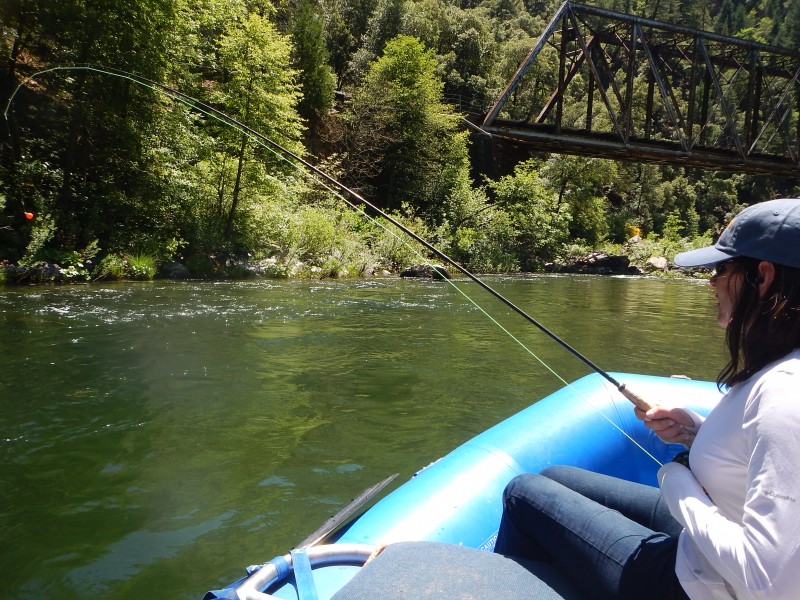 That day we were hooking trout all day long and Alfredo and Maria were in heaven out on my raft with Beef Dog on a warm and sunny day.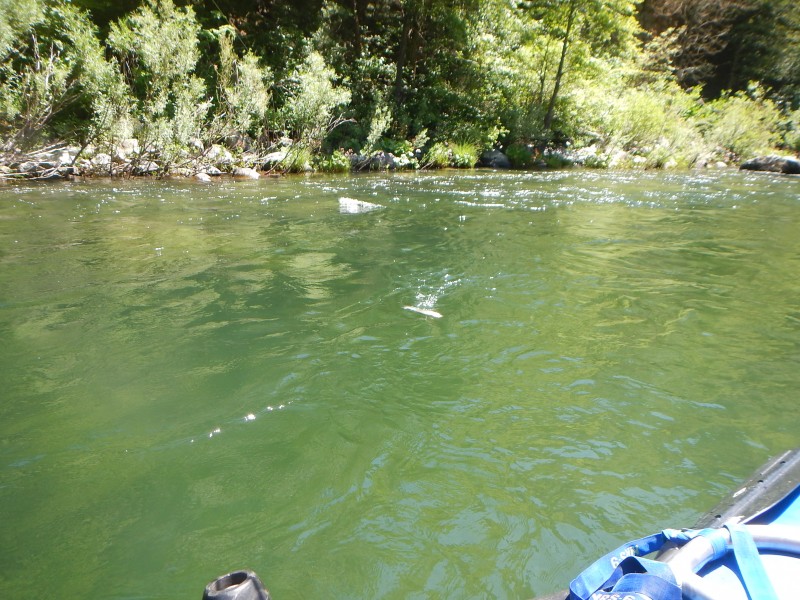 Then we hooked a nice trout and we were glowing about with smiles on our faces.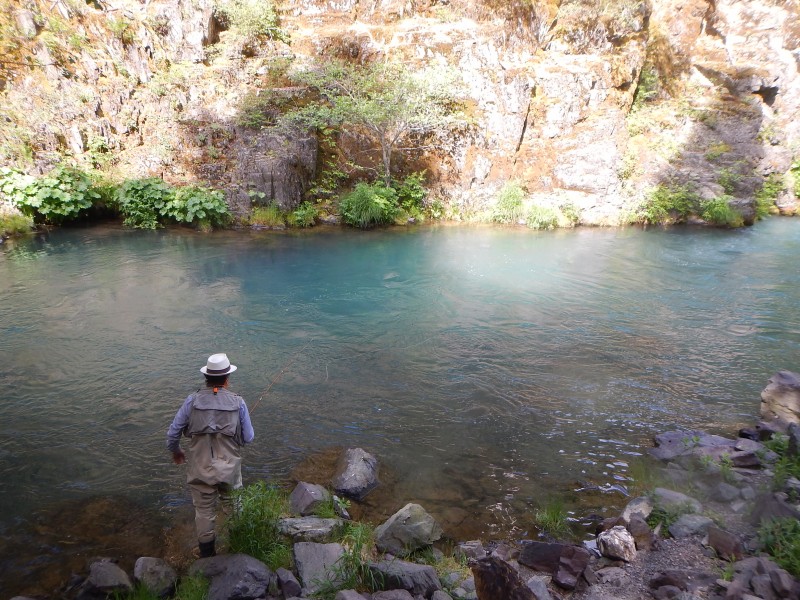 The next day we headed for the McCloud River and the dry fly fishing was on! Alfredo used his Walton Powell spilt bamboo cane fly rod and had a hit on his very first cast with a size 16 Ed Cutter Caddis, it was a hoot!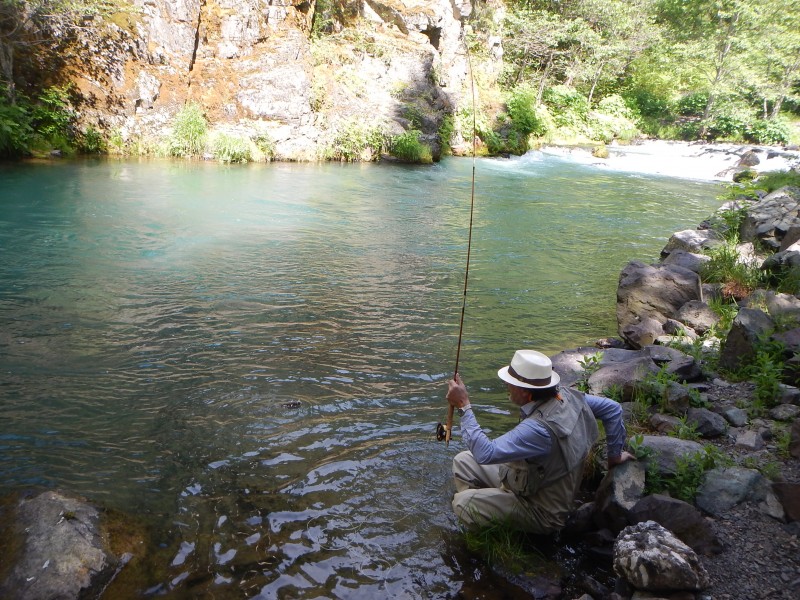 This was his first trout on the home river of the McCloud Rainbows that made it to his country in 1904, it must of been a great feeling, I might of gotten choked up folks… Who knows! 🙂
Then I took Maria to the Thank You Jesus Hole on the McCloud River.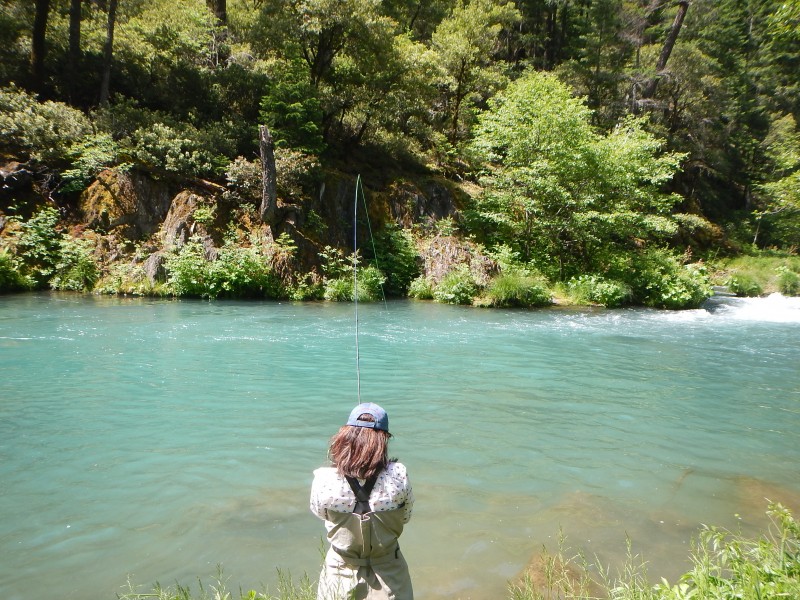 She saw trout rising and casted over to it and it took her fly immediately.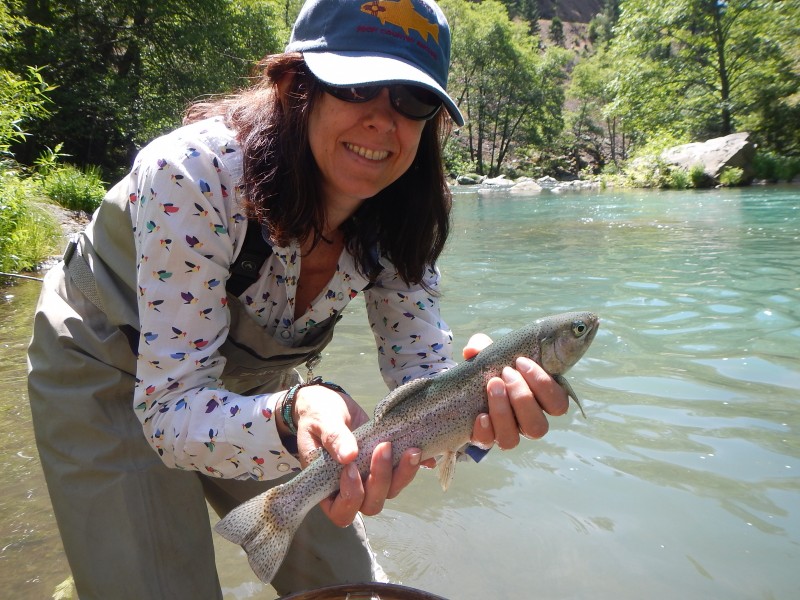 But this too me is a sub specie that exists in the McCloud River, a glacier trout that lost it's access to the Big Springs on the Hearst Estate because of the PG&E McCloud Dam. It does not look at all like a McCloud Rainbow with a huge red stripe, I have always wondered, is this some kind of other rainbow or trout specie in the area right below the dam on the McCloud River? The Bull Trout are extinct now unfortunately because of this dam, kind of sad.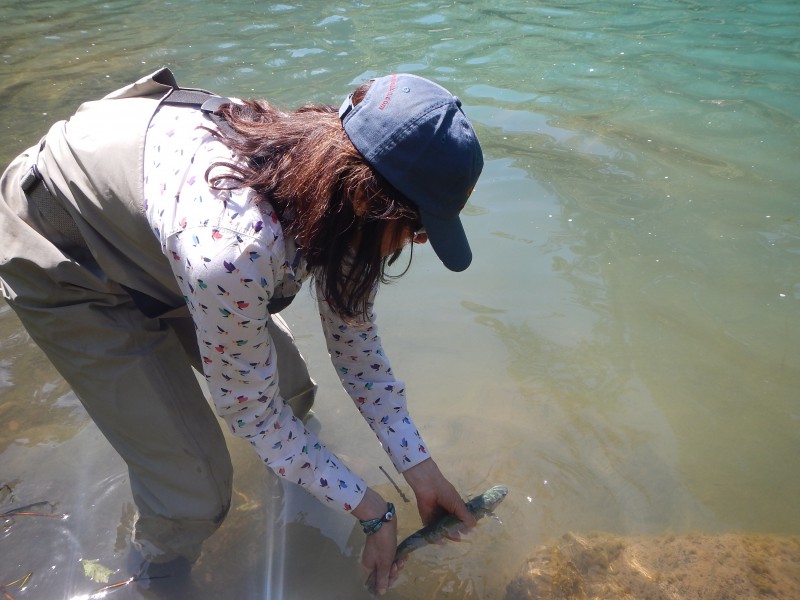 Great catch Maria! She went on hooking more trout on dries as we never nymphed that day only dry flies like lt. cahills size 16 and cinnamon cahills size 16 or sulphur comparaduns size 16.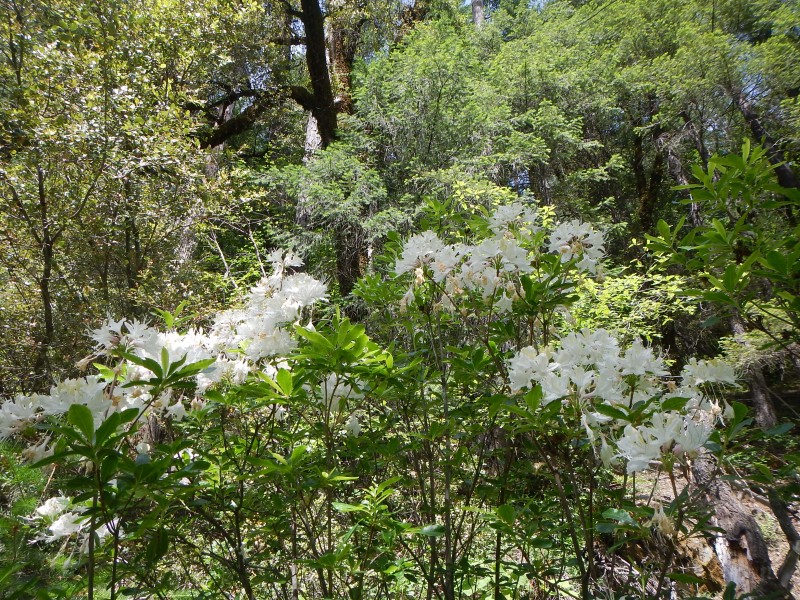 I really look forward to this time of year and the Wild Azalea growing all over the region, look for the rare pink Azalea and take a photograph.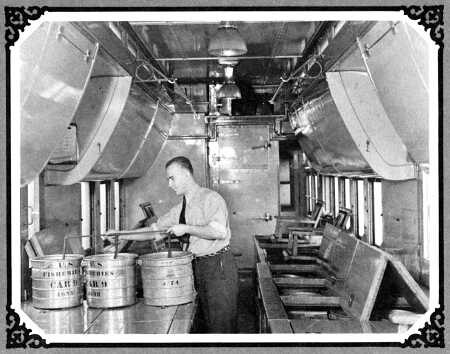 NEXT STORY, THE HISTORY OF THE McCLOUD RIVER RAINBOW AND HOW THEY WERE TRANSPORTED ALL OVER THE WORLD.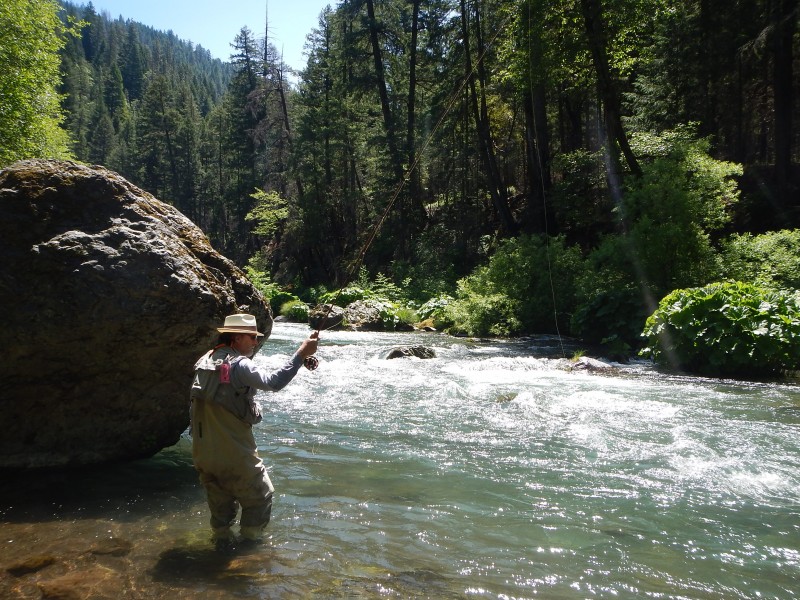 Alfredo enjoyed high sticking on the McCloud River in the Nature Conservancy, I like using a sofa pillow with 2 droppers underneath, it's very effective on the McCloud River.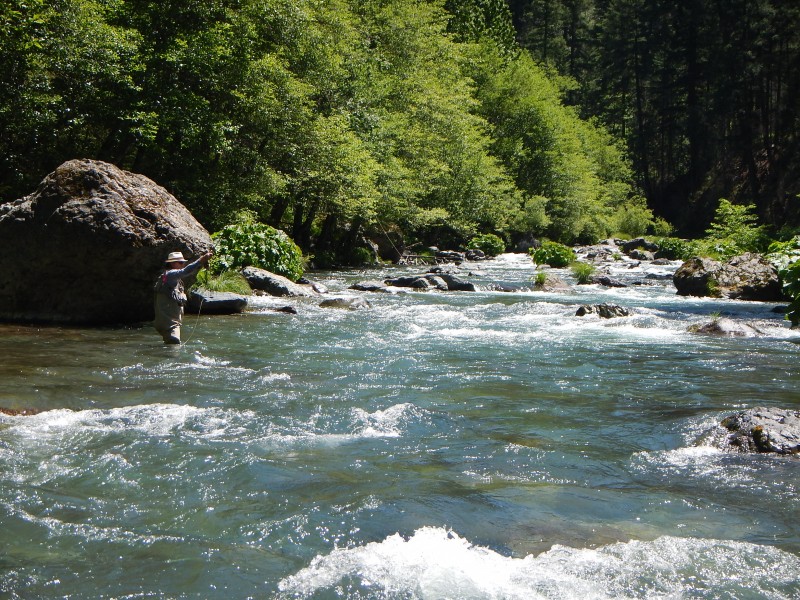 Cast to the slow side of the river no more than 2 rod lengths away and stay attached to your flies, don't just let the currents take it away, slow the momentum up and spoon feed your flies to the trout.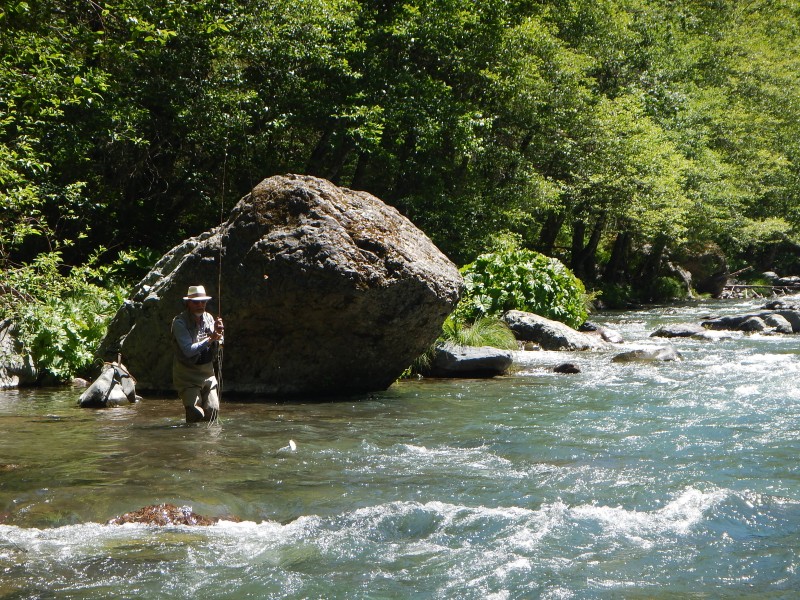 Can you say, Success! I love this river and we are so lucky to have not allowed Nestle to come in and take its water.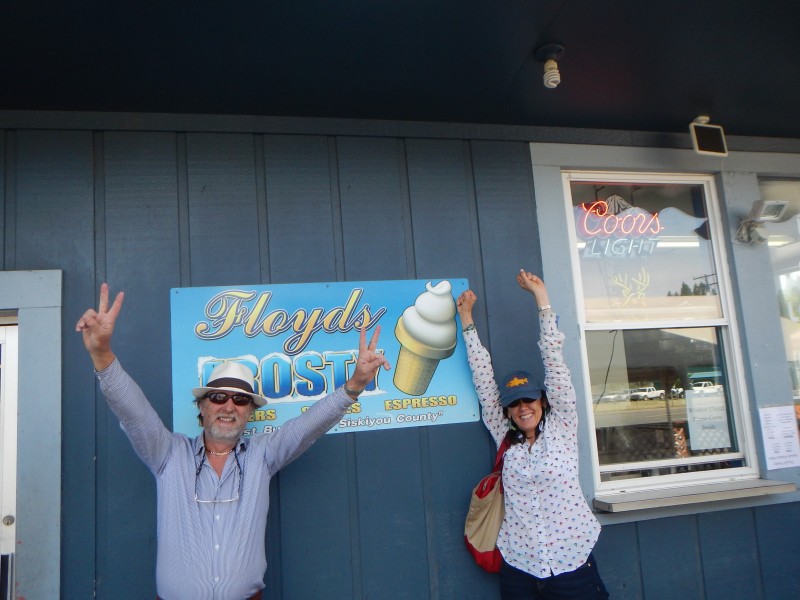 Floyd's Frosty Makes The Best Burgers In Siskiyou County, Located In McCloud California, Alfredo & Maria Approve!!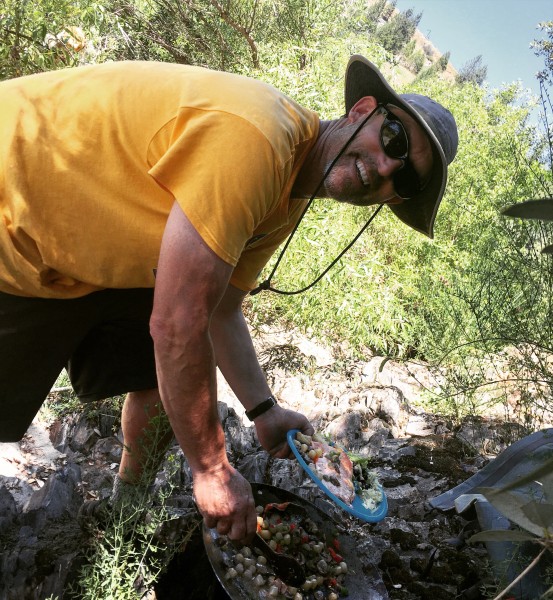 If you want something by special request, let us know on this day we prepared scallops and steak stir fry, our clients loved it.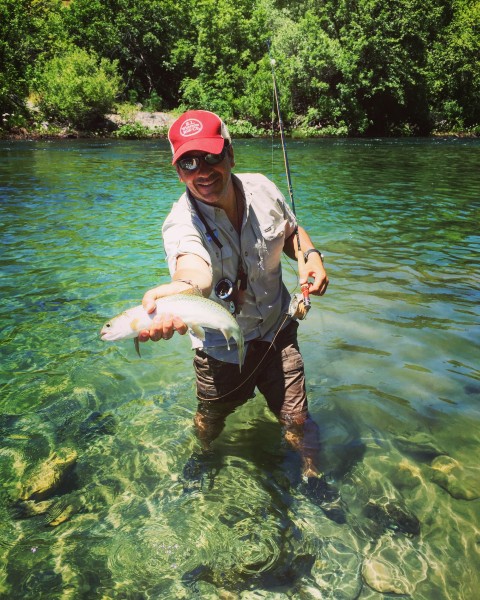 My Cuban partner Fil came up with his girlfriend to fish with me.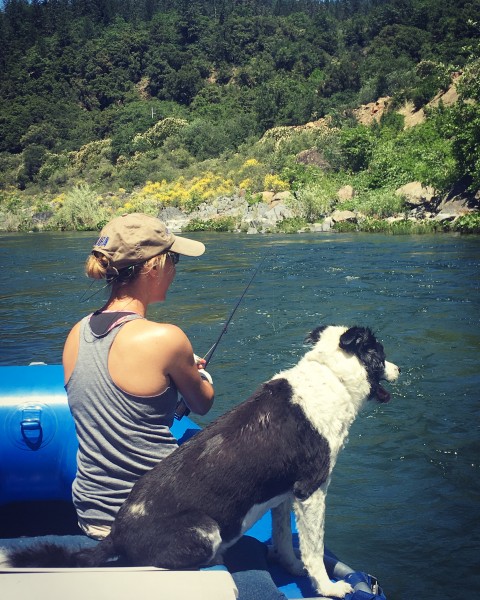 She and Beef had a ball and we talked about the groups I was sending to Cuba this summer as well as the trip I was hosting in mid July taking 10 people to Cuba fly fishing, with Hemingway and cigar tours included. Folks this trip will be my second time there and this can only help us in the future with our tours and fly fishing we plan to continue to set up in Cuba as the USA makes huge strides to open travel and normal relations with our sister island country. More now than ever with security, it makes sense to lift the embargo and take Cuba back in as a ally. The thing that bothers me is if one of the countries that doesn't like us having such close range to the United States, I think it's a no brainer, for security, we need good relations with Cuba and the Cuban people deserve it most.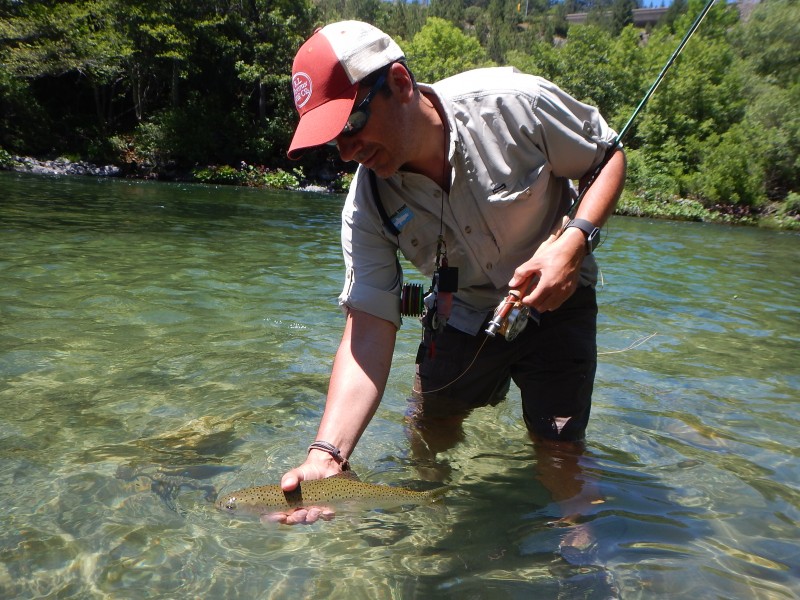 Thanks for coming up Fil and Mariana!!  Huggy Jack & Carola Trout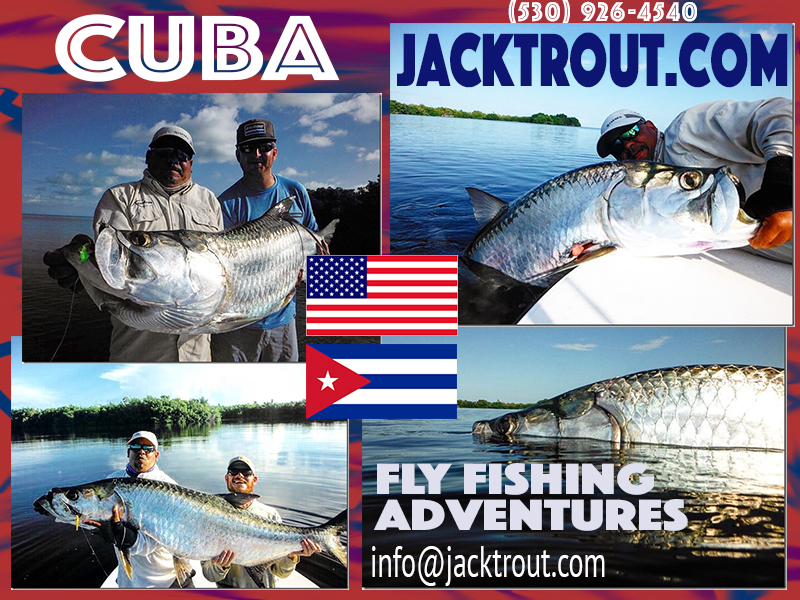 Thanks to these folks for booking trips to Cuba this summer-
Kristin Stroud          Jason Randall
Robert Stroud          Joann Randall
William Stroud         Richard Gebhart
Benjamin Stroud
Jackson Stroud
Charles Stroud
Victor Mahony
Jim Chadwick
WE ARE AN APPROVED FLY FISHING INTERNATIONAL TRAVEL AGENCY, WE ARE WORKING WITH PARTNERS WHO HAVE THE EXCLUSIVE RIGHTS TO ALLOW JACK TROUT CLIENTELE TO FLY FISH IN A PRIVATE MARINE STUDY AREA APPROVED BY THE US TREASURY AND THE CUBAN GOVERNMENT. WE FLY AMERICANS FROM FORT LAUDERDALE & MIAMI TO HAVANA AND BACK, WE KNOW HOW TO GET YOU THERE ON TIME. WE WANT TO BE YOUR AMERICAN PARTNERS IN SAFE LEGAL TRAVEL TO CUBA, WE KNOW THE ENDS AND OUTS AND HOW TO MAKE IT A NO BRAINER, GIVE US A CALL, WE HELP FOLKS LIKE YOU ALL THE TIME. WE HAVE BEEN IN THIS BUSINESS SINCE 1994 AND SPEAK FLUENT SPANISH AS WELL AS HAVE BEEN TO CUBA OURSELVES, WE CAN HELP AMERICANS ENTER CUBA FOR FLY FISHING AND MAKE YOUR DREAM FLY FISHING VACATION A SUCCESS! CAROLA AND I CAN HOST GROUPS OF 6 OR MORE, LET US BE YOUR GUIDING LIGHT IN CUBA BEFORE THINGS CHANGE LIKE THEY ARE SURE TO DO. THE 1ST CRUISE SHIP LEFT LAST WEEK. GIVE US A CALL, JACK & CAROLA TROUT * 530-926-4540. 
*********************************************************************
Murder In Cuba has been the #1 fishing book in America for 25 weeks and now mystery writer Dianne Harman is doing a Jack Trout Cozy Mystery Series where Carola and I solve mysteries surrounding our fly fishing guide trips and outings. (Now you really want to sign up folks, you might get bumped off! 🙂
Murdered In Argentina is due out in 2 months and we are excited. Someone famous comes to Argentina with their priceless fly rods and ends up dead like Antonin Scali, looks like Carola and I have another murder mystery on our hands…. jt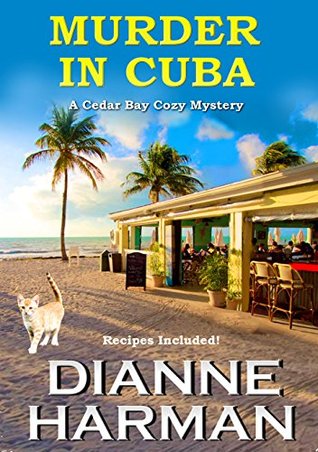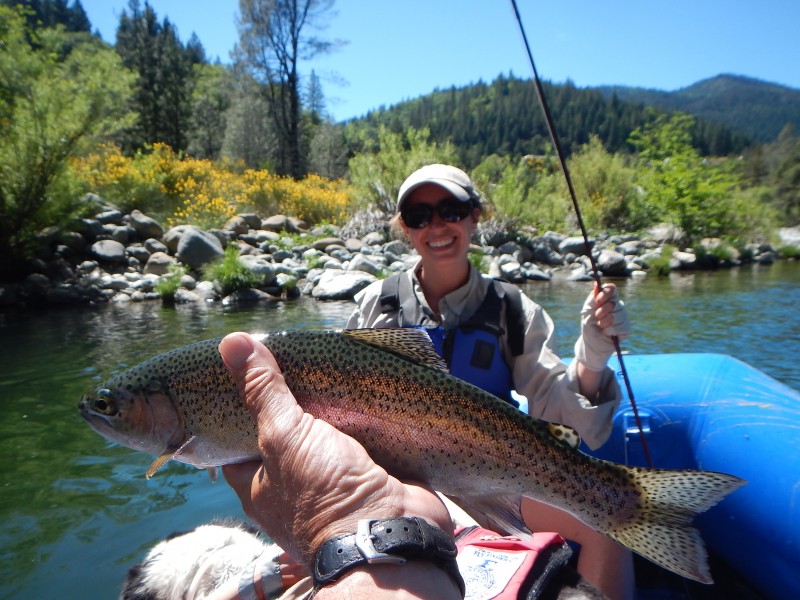 Whoohoo! Nice catch way to go Mariana!  Trout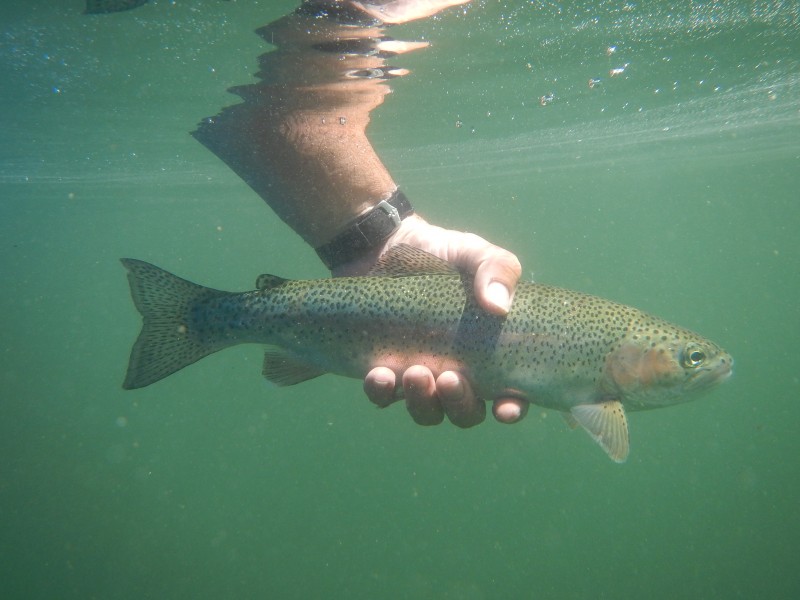 Awe!!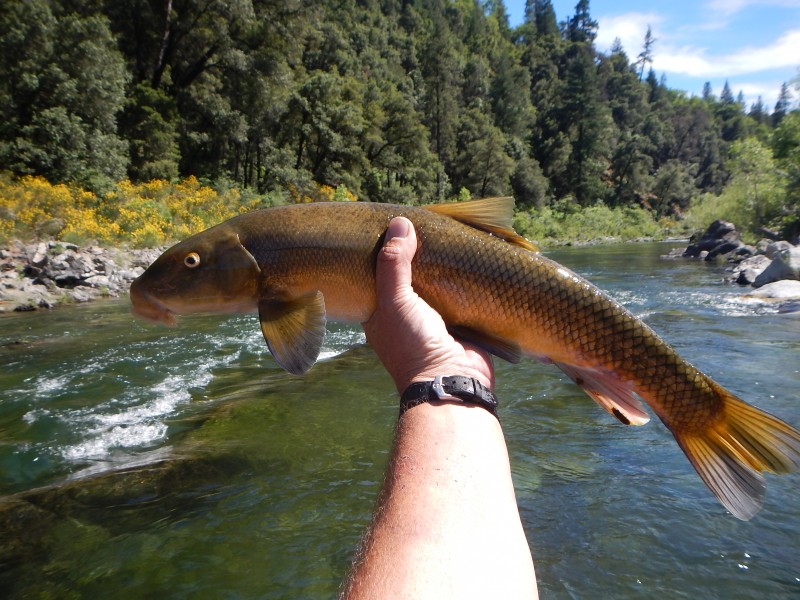 Sucker!!!!    🙂  Lips pointed down, get out of town!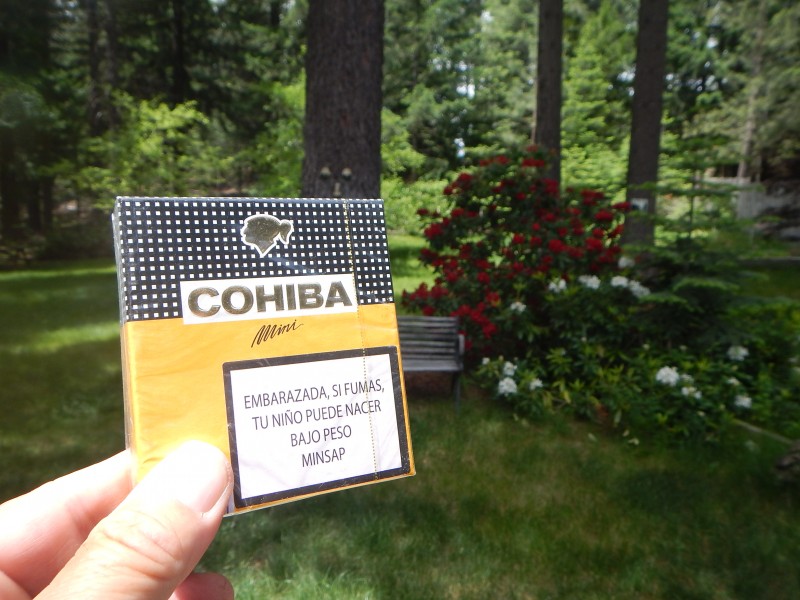 My tree wanted me to pick up a pack of Cuban cigars..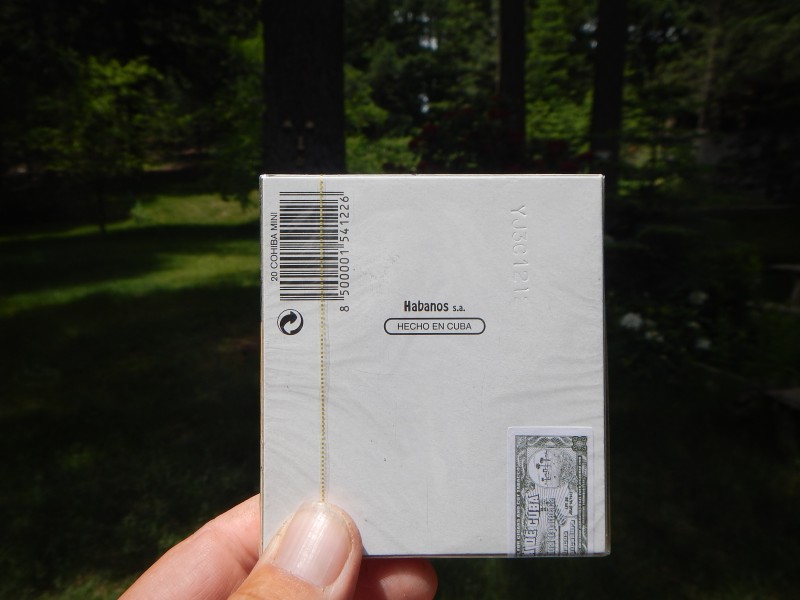 Sweet!  All the better folks, I imagine by next year at this time, they'll be exporting Cuban Cigars to the US. We can't smoke them now.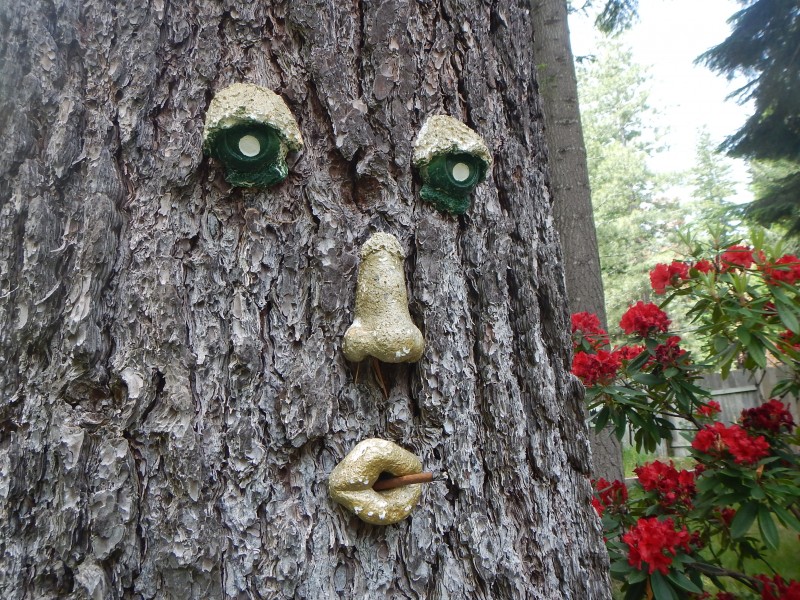 But my tree can!! Smooth as silk.  jt
************************************
NEVADA PYRAMID LAKE & 
SURROUNDING HOG HUNT LAKES OUR GUIDE KNOWS
Lake Davis & Frenchmen's as well.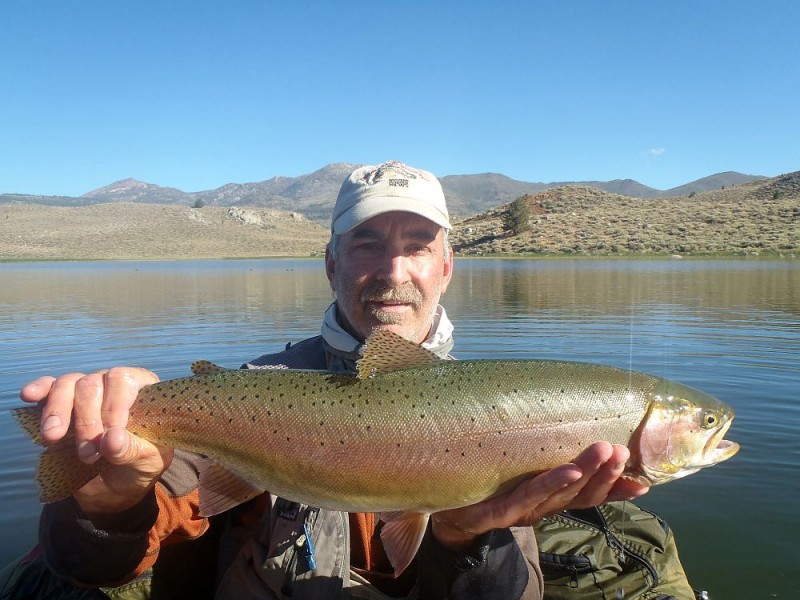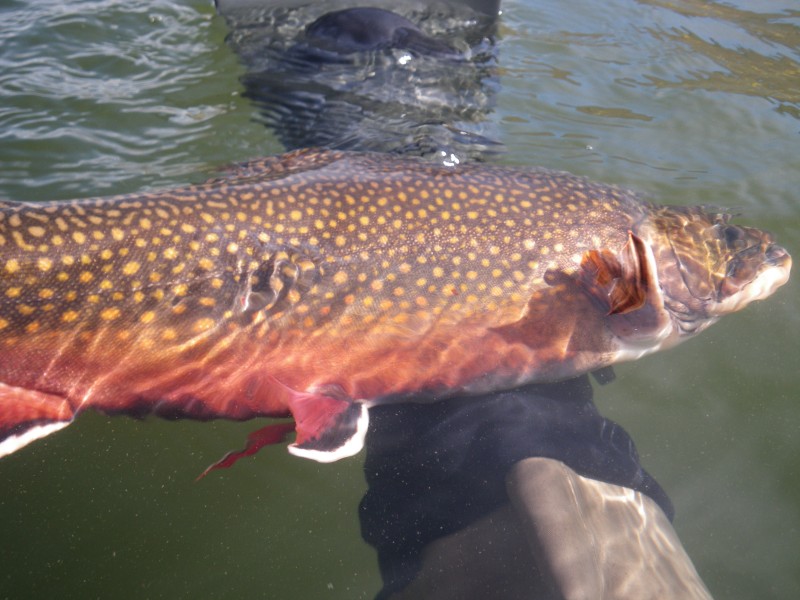 TRUCKEE RIVER ONE PERSON FLOAT TRIPS!!
2 PERSON WADE AND WALK TRIPS
WE LOOK FORWARD TO STEPHEN MADONIA COMING OUT FROM NEW YORK WHO TRUSTED JACK TROUT FLY FISHING INTERNATIONAL TO HAVE CHRIS WHARTEN GUIDE HIM WHEN HE LANDS IN RENO ON THE TRUCKEE RIVER THEN HE'LL DRIVE TO BURNEY WHERE HE'LL FISH WITH DALE LANGSTAFF ON THE McCLOUD RIVER AND LASTLY WITH FORREST BRIZENDINE ON THE LOWER SACRAMENTO RIVER IN LATER JULY. IN BETWEEN WE HAVE HIM SET UP FISHING FOR HIM TO DO ON HIS OWN AS HE IS FISHING WITH US EVERY OTHER DAY. THIS IS WHAT JACK TROUT FLY FISHING INTERNATIONAL CAN DO FOR YOU. WE CAN HELP YOU PLAN OUT YOUR FLY FISHING TO ANY PLACE IN THE WORLD AS WELL AS CALIFORNIA, NEVADA & OREGON. JUST GIVE US A CALL AND WE'LL GET IT DIALED FOR YOU. WE WANT TO BE YOUR INTERNATIONAL FLY FISHING DESTINATION COMPANY.
THANK YOU, JACK & CAROLA + TEAM TROUT INTERNATIONAL GUIDES

FEATHER RIVER & LOWER SACRAMENTO SHAD TRIPS
http://www.jacktrout.com/index.php/destinations/feather-river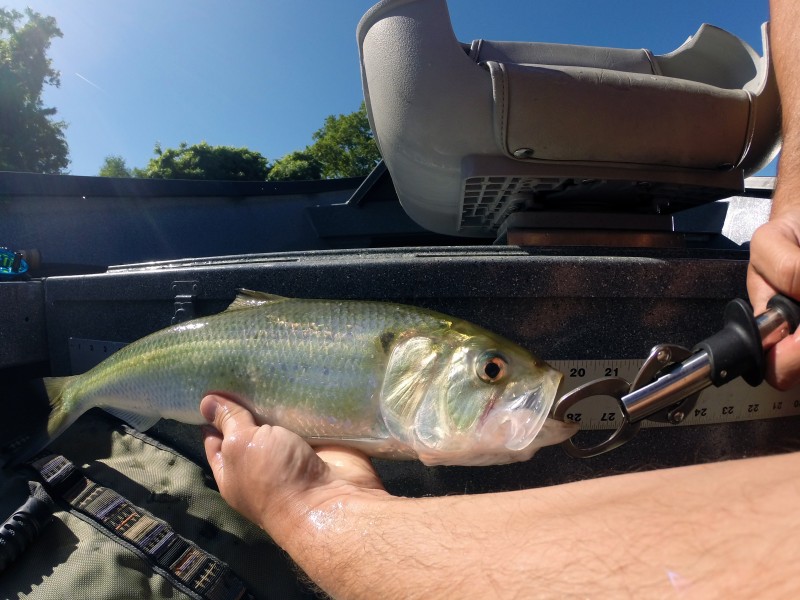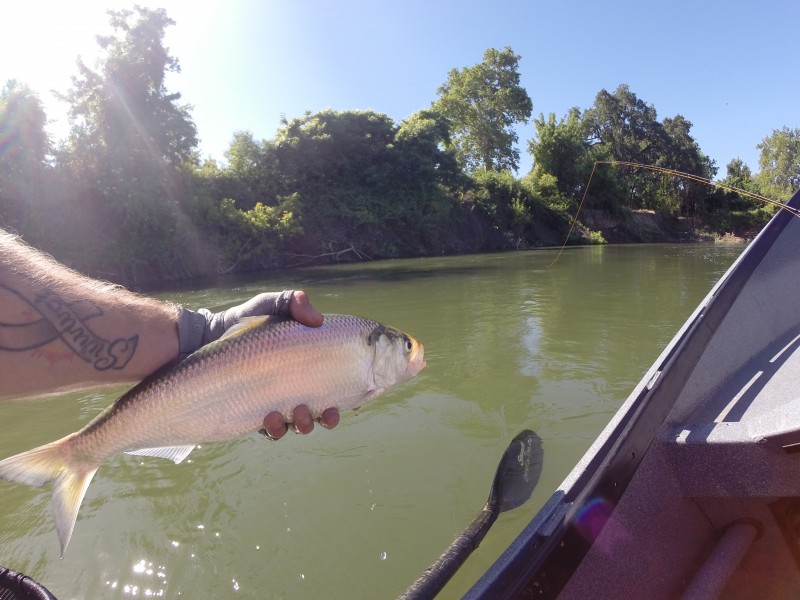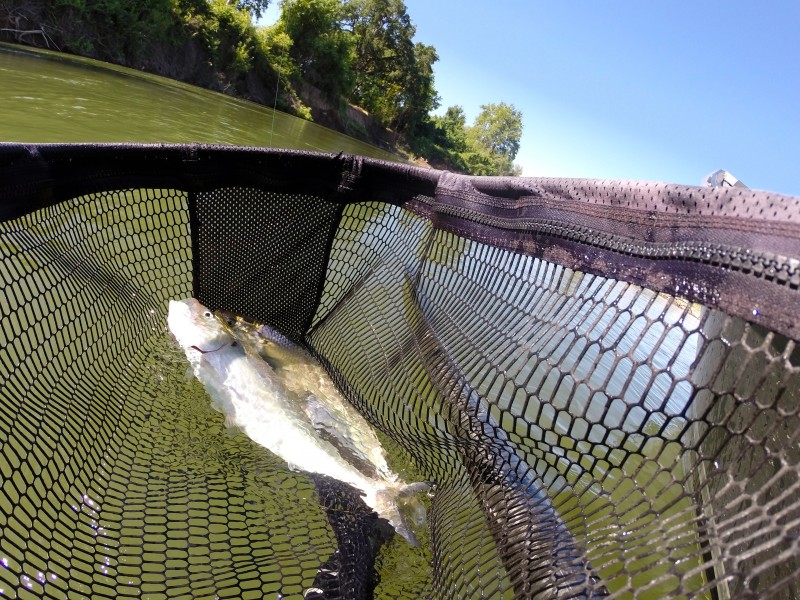 WE ALSO SERVICE YUBA RIVER, MF FEATHER RIVER &
PUTAH CREEK.
  OREGON TROUT & STEELHEAD RIVERS
ROGUE * UMPQUA * DESCHUTES * SANDY * SANTIAM * CHETCO * ELK * McKENZIE * CASCADE LAKES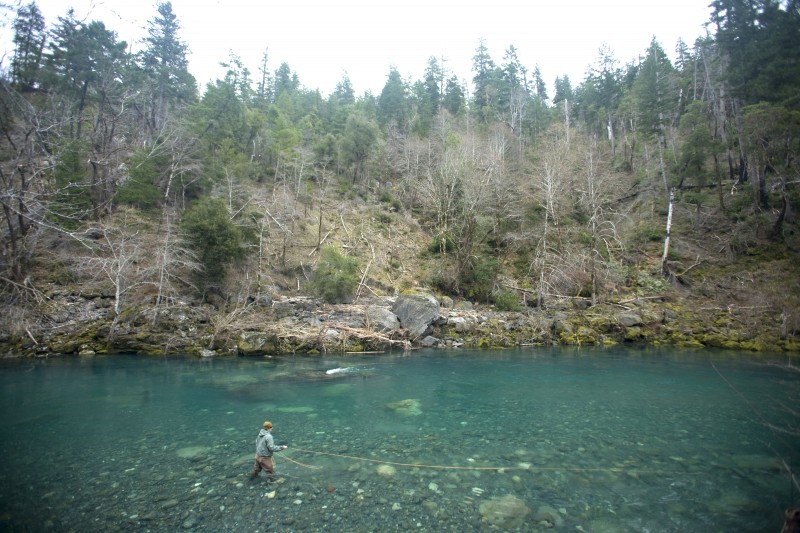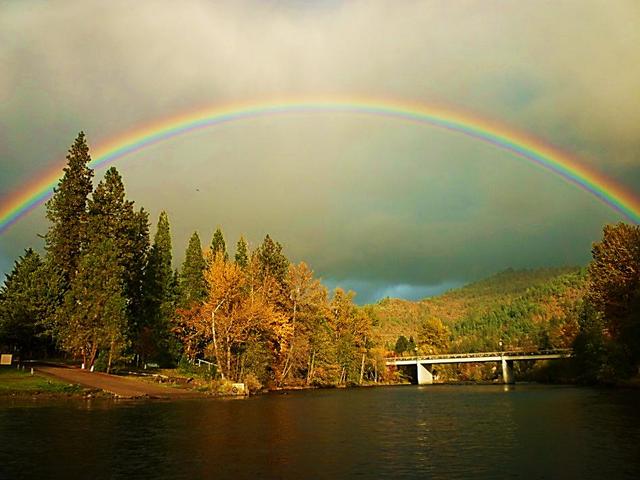 We would like to welcome Pete Gordon from Cornwall England traveling here with his buddy Nick to fish steelhead with our guide Steve in October in Oregon.
***********************************************************************************
WhoooHooo! Our 1st Trip Ever Booked In Europe. We are Excited That We Were Apart Of Making This Couple's Summer Dreams Come True.  🙂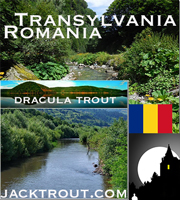 Hello Mrs. DuBois,thank you for contacting us!
I know you discovered our tours through Jack Trout and that you wrote him, you'd like to fish in Transylvania. The tour you booked through our booking form is taking place though in the mountains, in south-western Romania.. and between the 6th and 13th of August we'll be there with one other client, so there still is availability. We only have to check for accommodation for you and your husband (we'll do that as soon as you confirm your booking).
If you'd like to travel to Transylvania is also all right, but we won't be able to be there in person to guide you. In this case we can operate things through our local guides and still offer you a great fishing and sight-seeing week :)Please let us know what you decide and which tour you want to book. The description for both is
here 
(for the one in the mountains with us) and
here
(for Transylvania).
You can also find out some more about the two sites on our blog:
For your booked tour:
http://www.flyfishingromania.com/blog/into-the-wild-paradise-lost/
http://www.flyfishingromania.com/blog/this-summers-adventure-part-3/
For Transylvania:
http://www.flyfishingromania.com/blog/this-summers-adventure-part-4-flyfishing-transylvania/
http://www.flyfishingromania.com/blog/this-summers-adventure-part-5-transylvanian-experiences/
and some general information about our destinations, which could help you decide:
http://www.flyfishingromania.com/blog/why-with-fly-fishing-romania/
Warm greetings to Ukraine
—
Smaranda Neagoe
BACK TO SHASTA, CALIFORNIA!!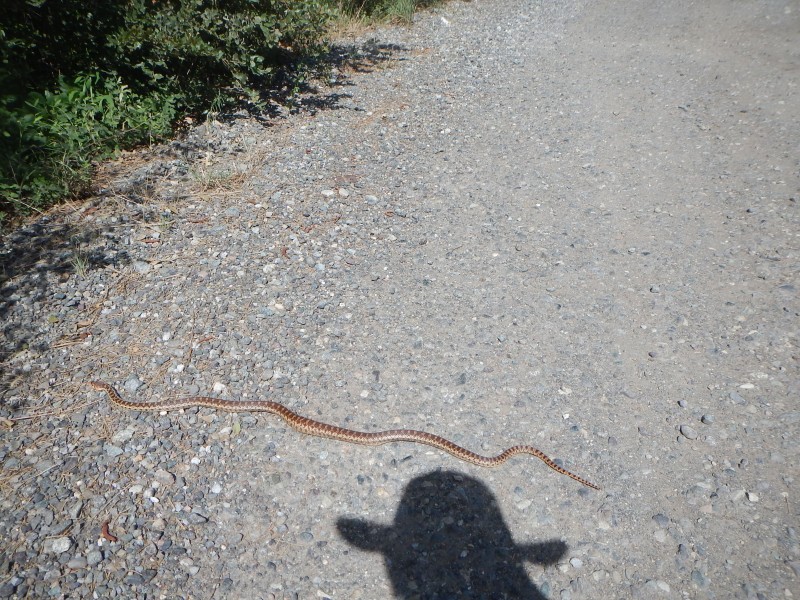 Snakes are out, don't kill them they helps with the rodent populations. Just keep an eye out and let the guide go first.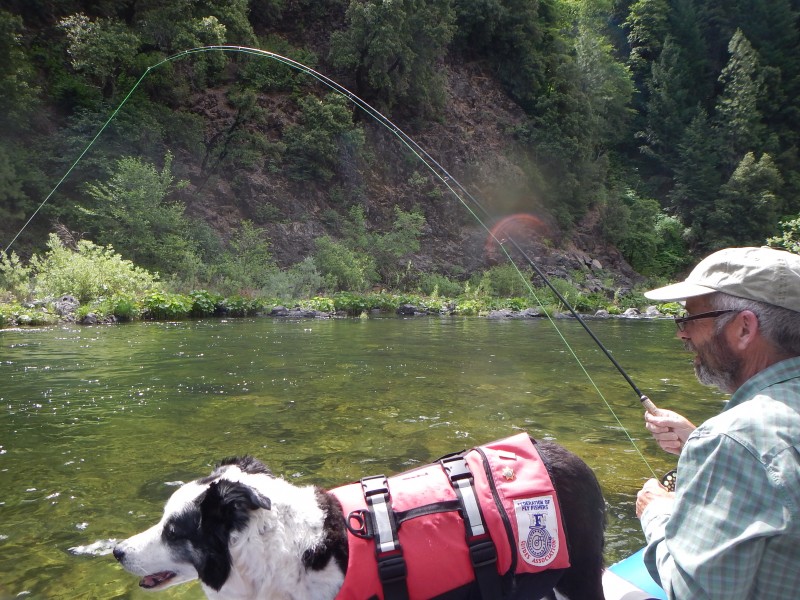 Bill Frey, Ladies and Gentlemen up from Carson City Nevada with me on the Upper Sac, had such a great trip with our guide Ian, he came back a week later and did another trip on the Lower Sac with Ian. Every place is fishing great around here right now as we have the most water in 7 years and I am still floating the Upper Sac and it's almost July!!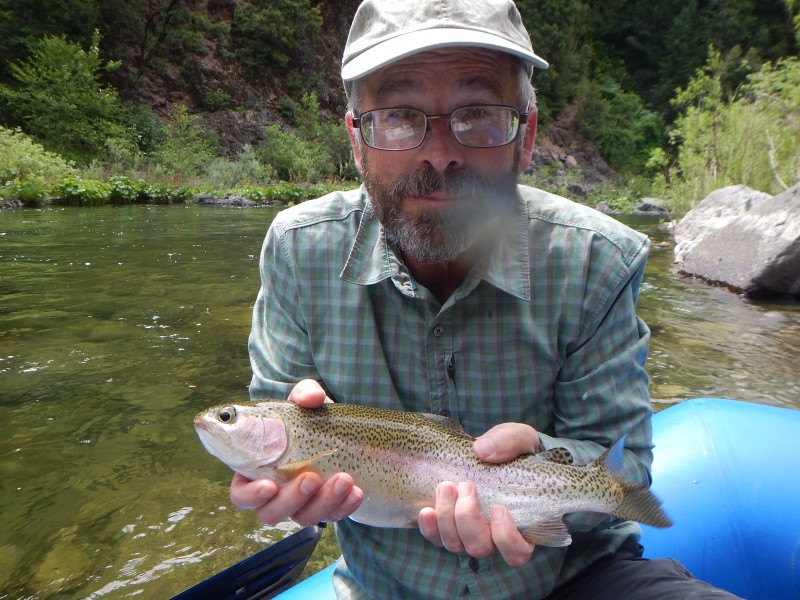 Chunky Monkey Bill!!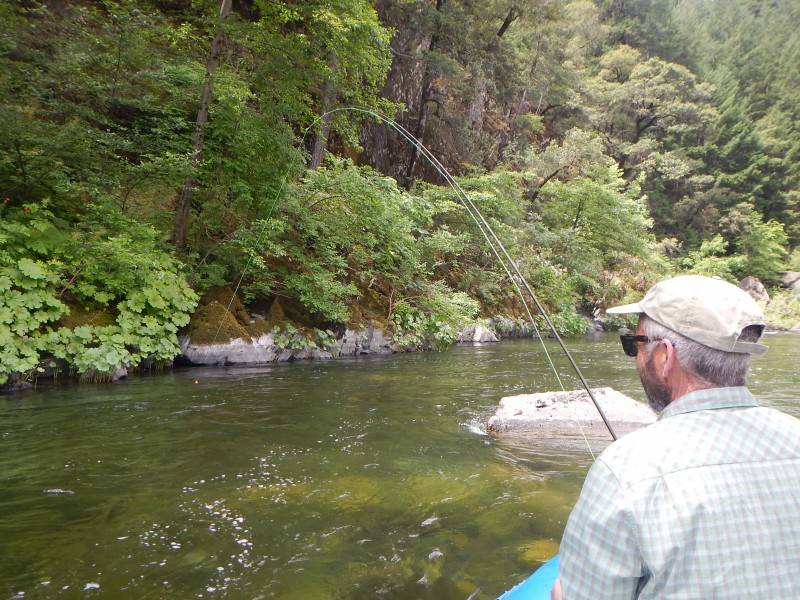 All day hooking trout folks!!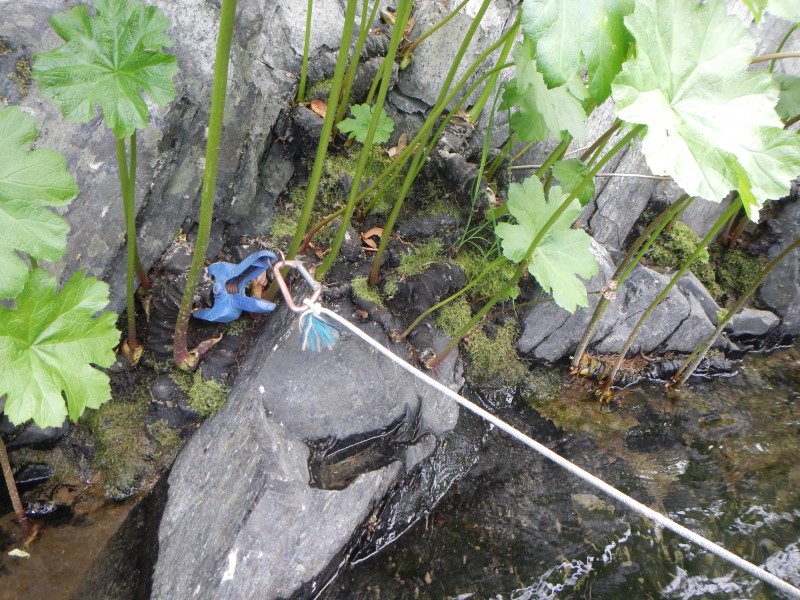 I never use anchors on rafting rivers that's dangerous, I use a clip so the anchor is not needed.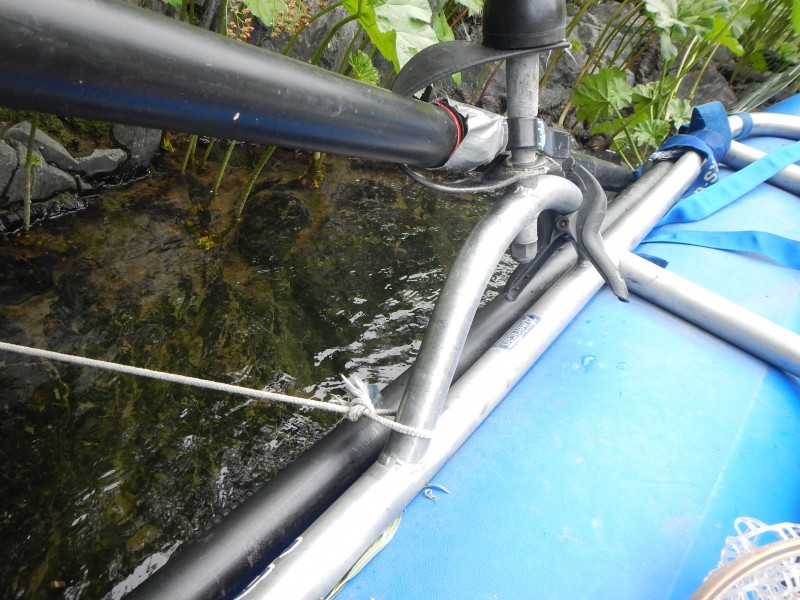 Pins and clips and no anchors, keeping it safe folks on the Upper Scarmento Class 3 River.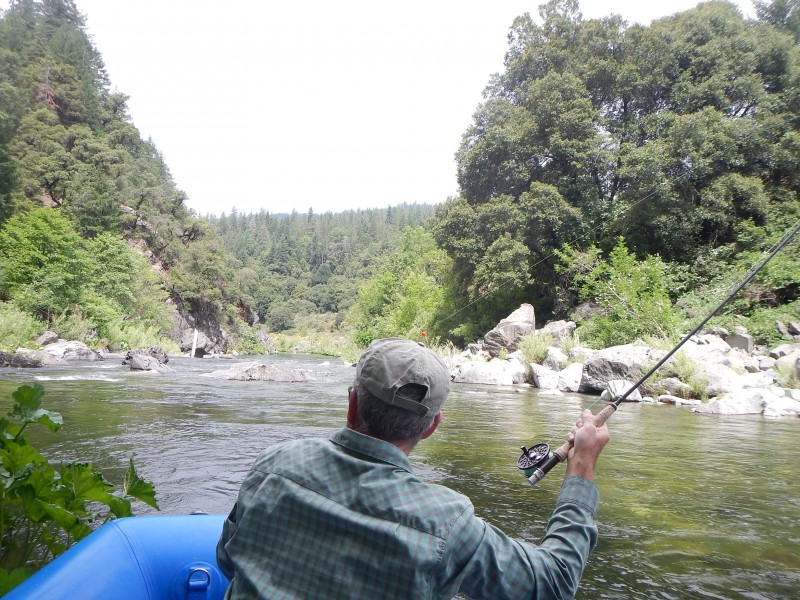 Oh Bill, now you're just showing off, way to go bro!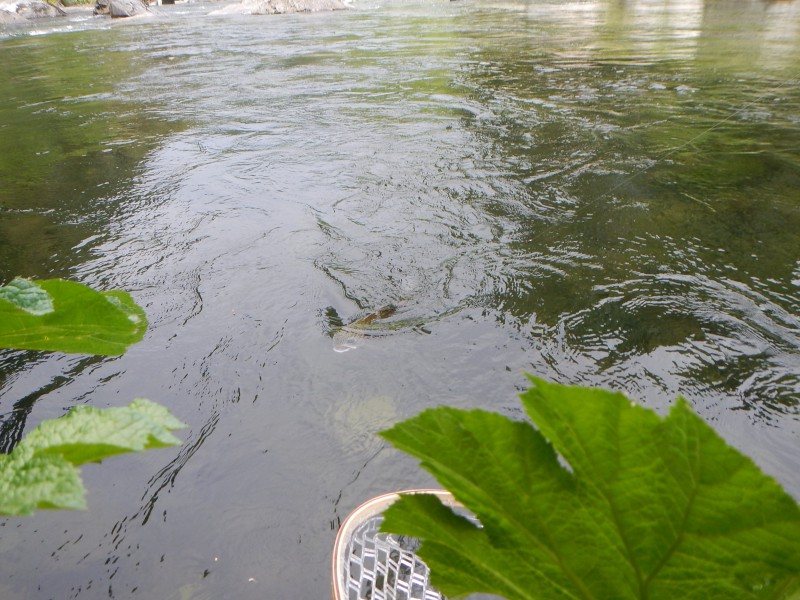 Sweet!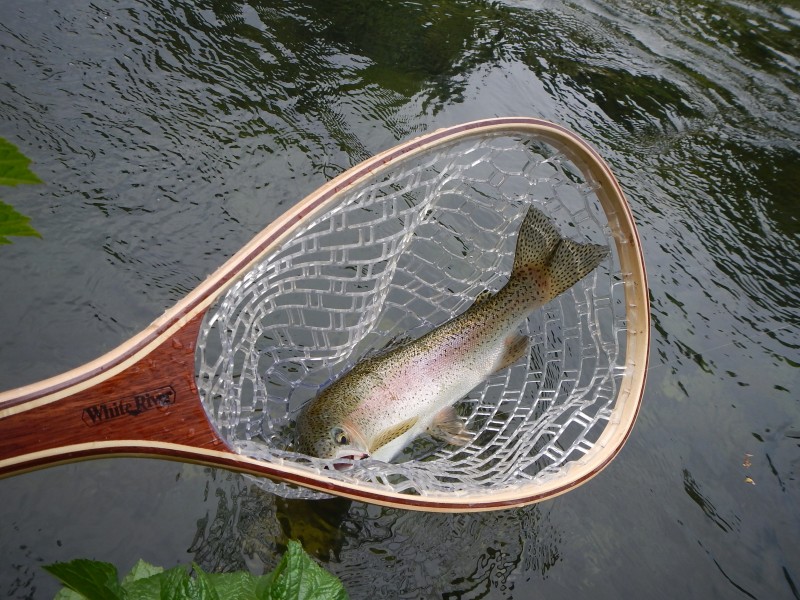 Enormous! Alright!!
My friend the bald eagle I see on most float trips…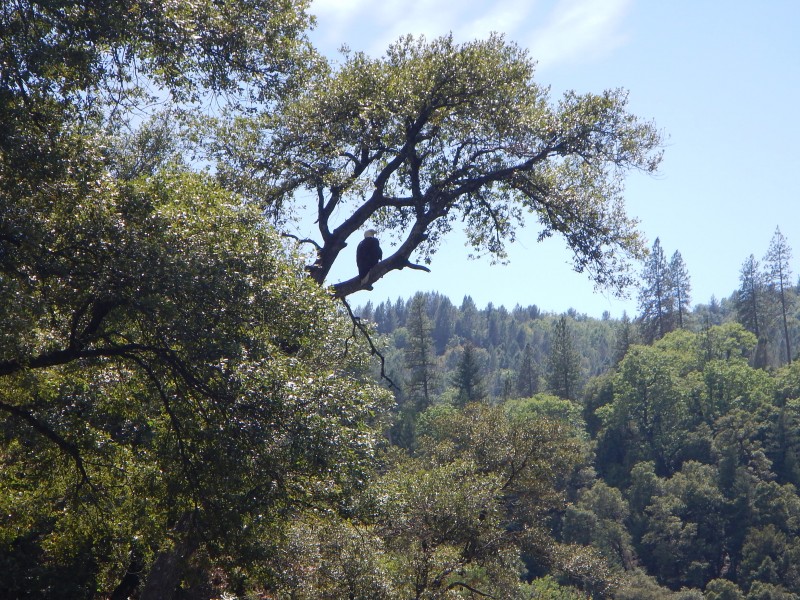 He knows me after all these years.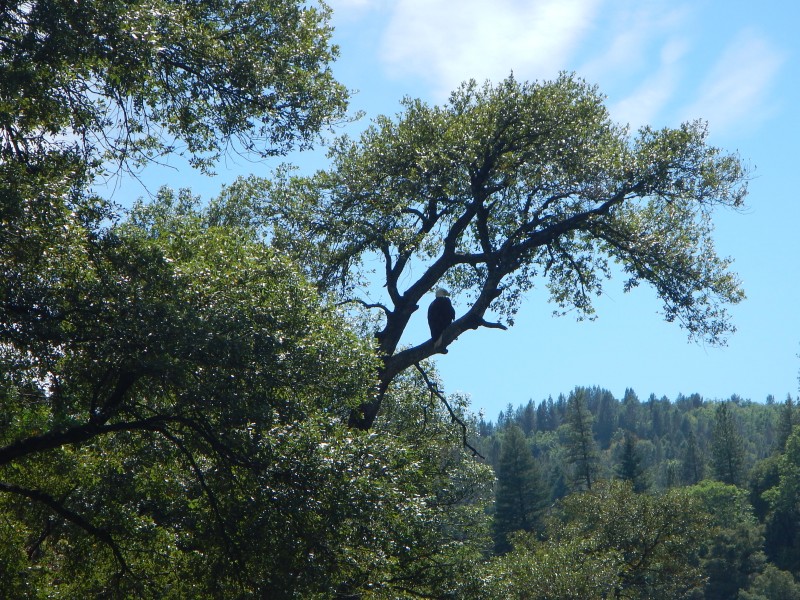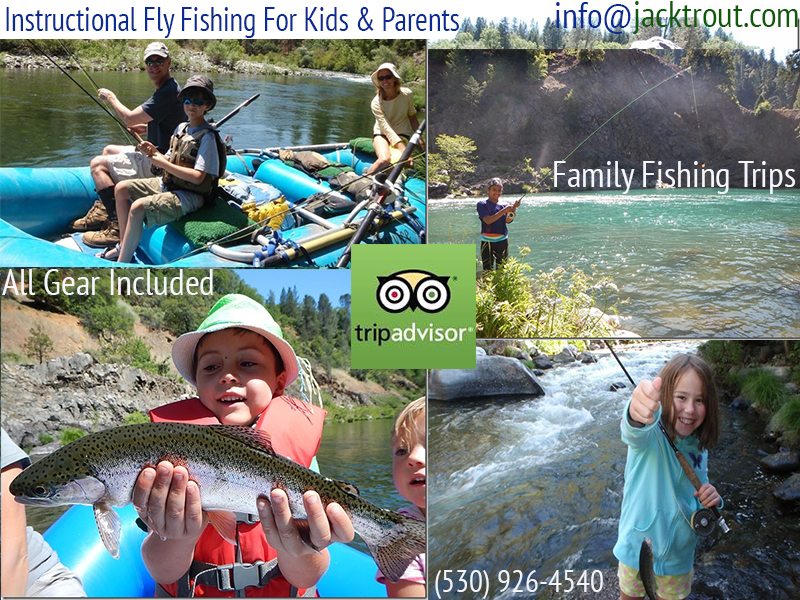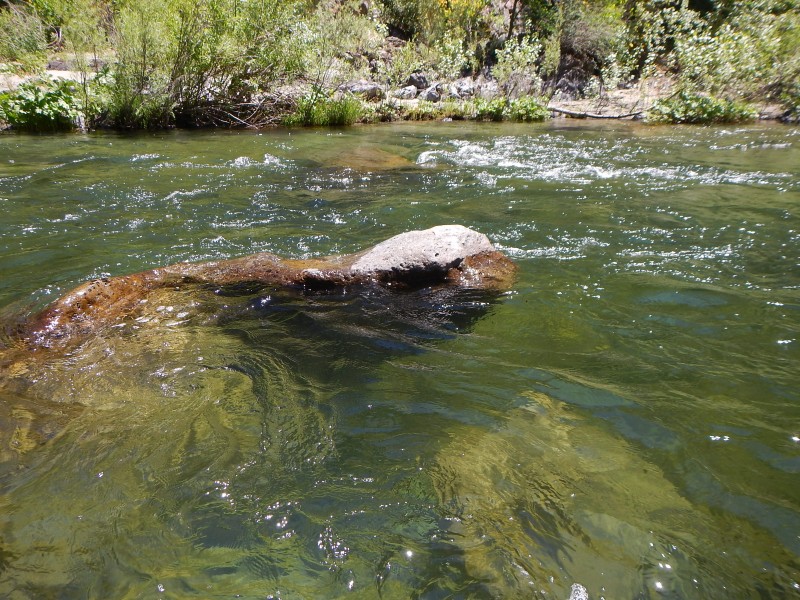 It's ET Phone Home Rock!! Upper Sac River.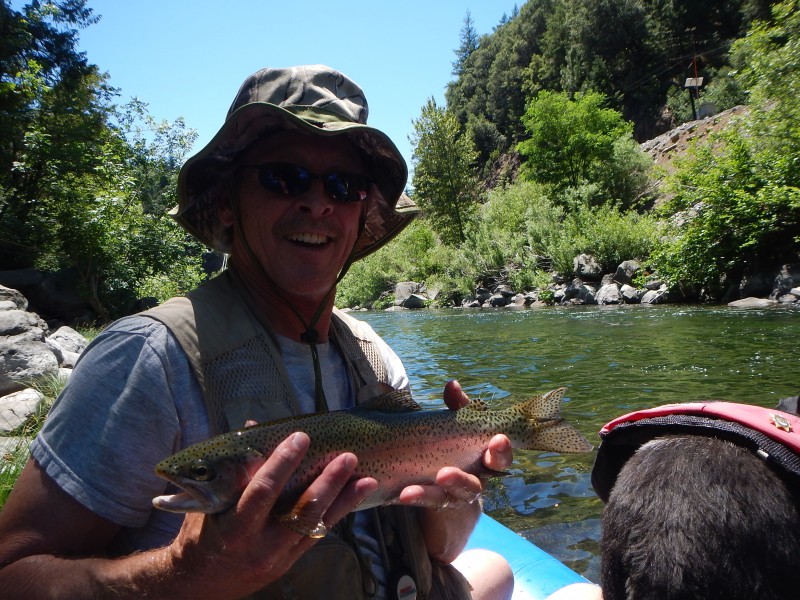 Coolio my good friend Brett Franklin from Roseville.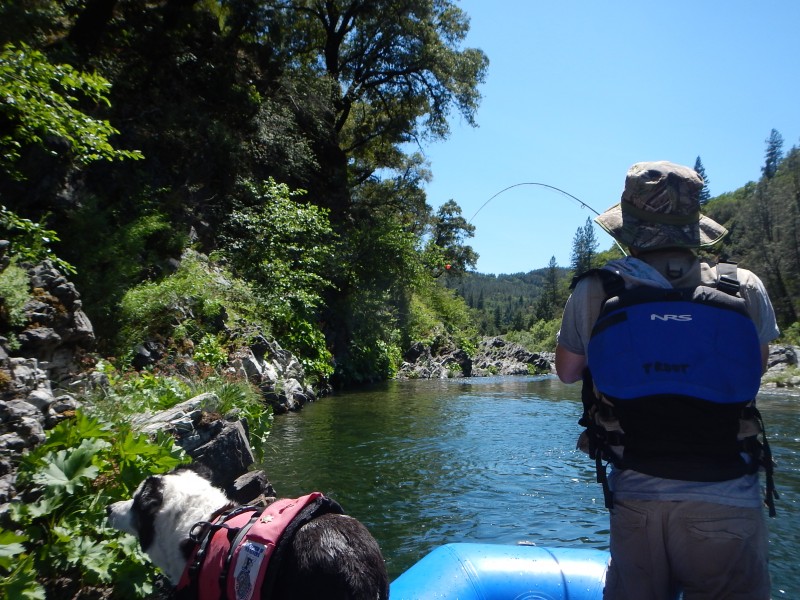 Fish on WhoooHooo!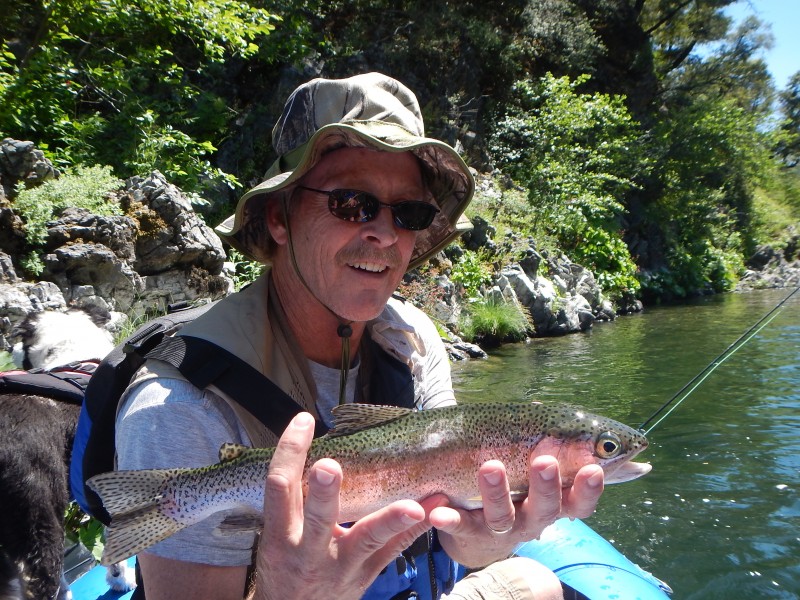 This has been a season to remember that's for sure and with all this water, I'm not taking anything for granted.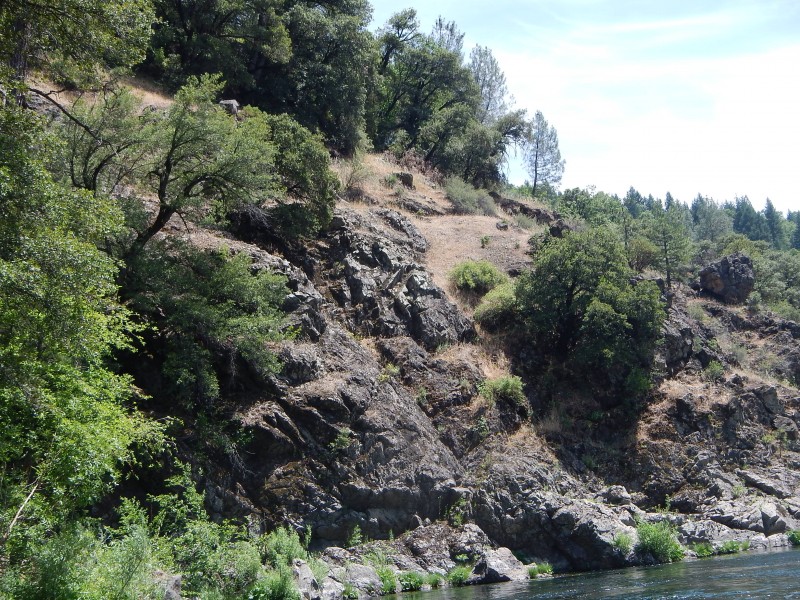 Look above high on this hillside near Lamoine Bend, you can see the old stage coach / covered wagon trail from the 1850's, by the end of the 1880's the tracks were laid all the way to Ashland and erosion took hold as the end of an era began.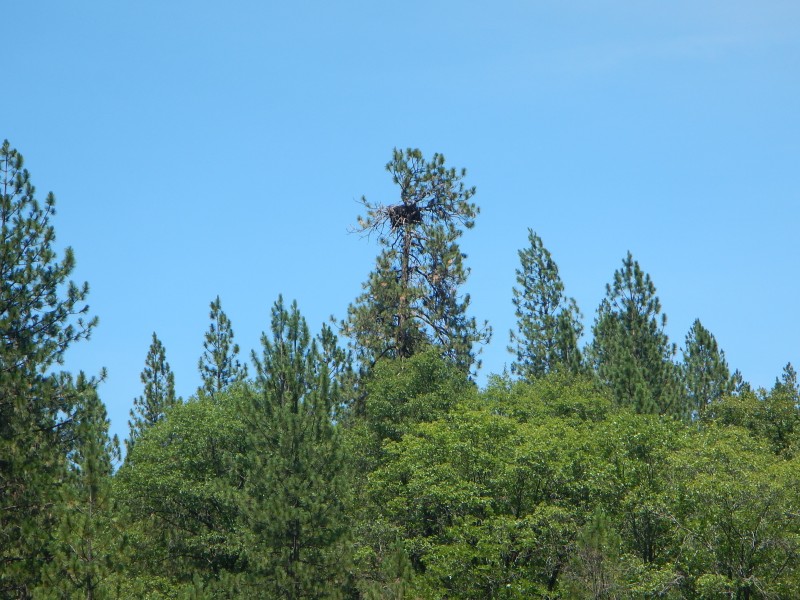 Bald Eagle Nest at least 25 years old and must weigh over 400 lbs.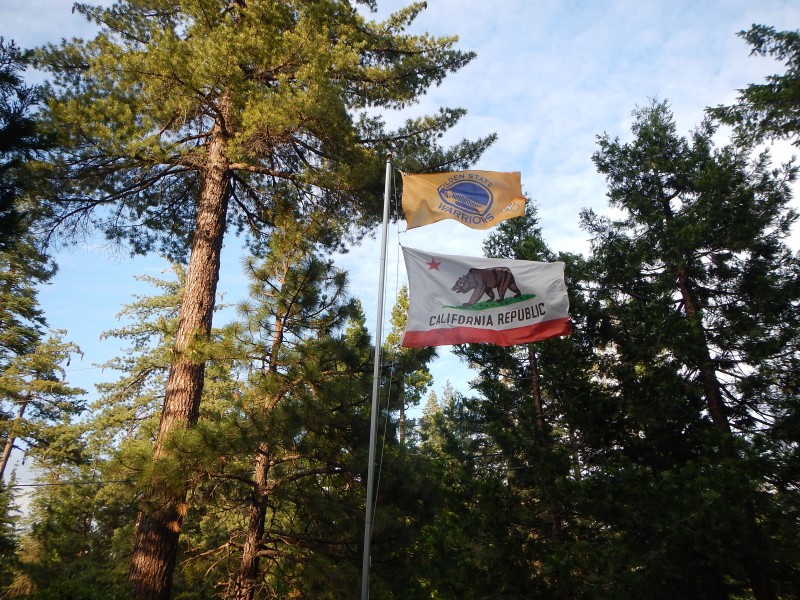 Thanks for watching our adventures!
Many Rivers & Oceans To You, Jack & Carola Trout + Team Trout International Guides –
530-926-4540 * info@jacktrout.com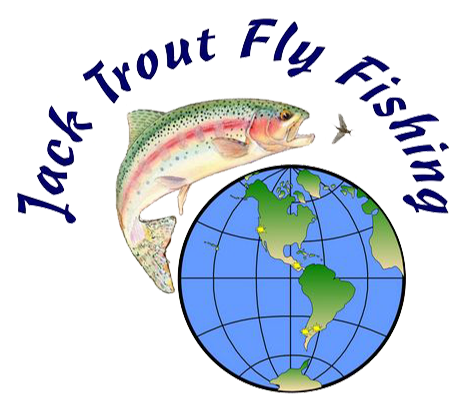 Westlands Water District will pay big fine to settle SEC civil charges
Read more here: http://www.mcclatchydc.com/news/nation-world/national/article65065707.html#storylink=cpy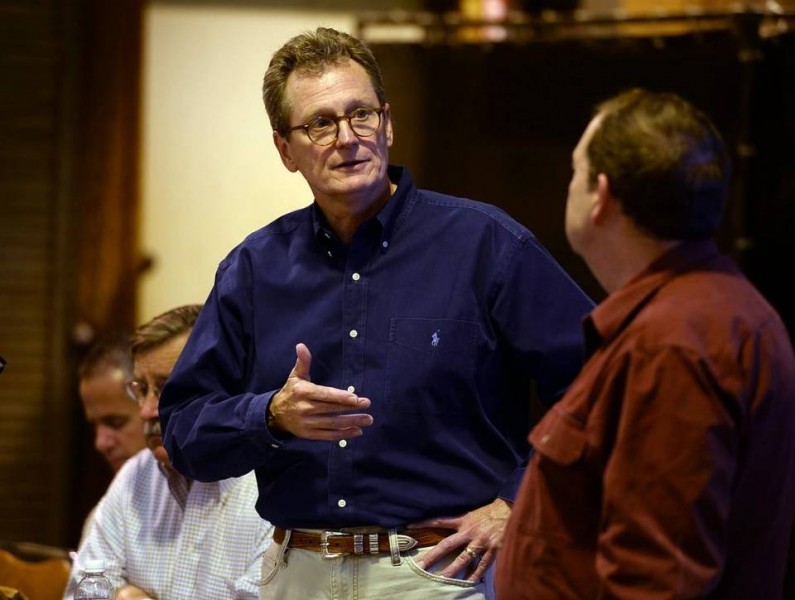 WASHINGTON 
The giant Westlands Water District will pay $125,000 to settle Securities and Exchange Commission civil charges that it misled investors about its financial health, officials said Wednesday. The nation's largest water district, and one of its most politically active, Westlands will pay to 
settle charges
 that arose out of a 2012 bond measure. The district's general manager, Thomas W. Birmingham, also will pay $50,000 as part of the settlement. The charges, which Westlands and Birmingham neither admitted nor denied, involved accounting maneuvers that allegedly masked revenue reductions caused by drought and corresponding cuts in water delivery. "The undisclosed accounting transactions, which a manager referred to as a 'little Enron accounting,' benefited customers but left investors in the dark about Westlands Water District's true financial condition," Andrew J. Ceresney, director of the SEC's Enforcement Division, said in a statement.
ISSUERS MUST BE TRUTHFUL WITH INVESTORS, AND WE WILL SEEK TO DETER SUCH MISCONDUCT THROUGH SANCTIONS, INCLUDING PENALTIES AGAINST MUNICIPAL ISSUERS IN APPROPRIATE CIRCUMSTANCES.SEC Enforcement Division Director Andrew J. Ceresney
According to the SEC, Birmingham "jokingly" made the Enron reference in discussions withWestlands' nine-member board of directors. The now-defunct Enron was a Texas energy company that grew fast and then collapsed following revelations of crooked bookkeeping. Louie David Ciapponi, the water district's former treasurer and assistant general manager, agreed to pay a $20,000 penalty to settle charges as well. Ciapponi also neither admitted nor denied the charges. The record $125,000 to be paid by Westlands marks only the second time a municipal bond issuer will pay a financial penalty to settle an SEC enforcement action. "Westlands, Birmingham and Ciapponi determined that entering into the settlement to fully resolve the matter was in the district's best interest," Westlands said in a statement. Westlands officials declined to speak about the case, but they noted in the statement that "the settlement did not find that Westlands, Birmingham and Ciapponi intended to mislead potential purchasers of the 2012 bonds." The Westlands statement also stressed that the district has taken "prompt remedial actions," including drafting new written policies and training. Even so, one longtime Westlands critic said she wasn't surprised by the SEC investigation, adding that it suggests doubts about the district's true financial picture. "The legal action taken by the SEC today against Westlands raises serious questions about the wisdom of relying on this large federal contractor to finance about half of Gov. Brown's delta water-export tunnels," said Patricia Schifferle, director of Pacific Advocates. Westlands, in its statement, noted that the district "has not missed any payment required to repay the 2012 bonds" or others issued by the district. According to the SEC, Westlands had agreed in prior bond offerings to maintain a 1.25 debt service coverage ratio, which is a measure of the ability to make future bond payments. It is the ratio of revenue to debt service payments. In 2010, though, the SEC said, Westlands officials learned that drought conditions and the resulting revenue losses would prevent it from reaching the 1.25 ratio. Rather than raise water rates for farmers in the 600,000-acre district, the SEC said, Westlands used "extraordinary accounting transactions" that reclassified reserve funds as revenue. The district then informed potential investors in the $77 million bond issuance in 2012 that it had met or exceeded the 1.25 ratio for each of the five previous years. "That wouldn't have been possible without the extraordinary 2010 accounting transactions," the SEC said.
Michael Doyle: 
202-383-0006
, 
@MichaelDoyle10
****************************************************
AP Exclusive: Water giant gave $1.4M loan to official
Posted: Jun 08, 2016 11:18 PM PDTUpdated: Jun 09, 2016 3:36 PM PDT
(AP Photo/Rich Pedroncelli). In this photo taken Wednesday, June 1, 2016 is the Walnut Grove, Calif., home of Jason Peltier, the former deputy general manager of the Westland Water District. Peltier received a $1.4 million loan, from the water district…
(AP Photo/Rich Pedroncelli). In the photo taken, Aug. 12, 2014, Jason Peltier, second from right, the former deputy general manager of the Westland Water District attends a water conference held by Gov. Jerry Brown at the Capitol in Sacramento, Calif. …
(AP Photo/Rich Pedroncelli). In this photo taken Wednesday, June 1, 2016 is the Walnut Grove, Calif., home of Jason Peltier, the former deputy general manager of the Westland Water District. Peltier received a $1.4 million loan, now at less than 1 perc…