2015 Guide Trips for Puerto Montt, Puerto Varas or Coyhaique/Aysen $400 for 2 anglers for one day.
Rio Petrohue * Rio Maullin by drift boat.  Jack  Trout * 530-926-4540 or 530-918-8879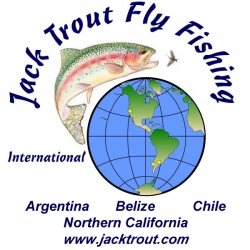 Go to www.jacktrout.com  < Click here
Let Chilean born Carola Trout make all your flight reservations, hotel and restaurant suggestions as we are a full service international fly fishing outfitter and travel agency, we can handle all your travel needs and make sure your trip is a total success. She knows Argentina and Chile as well as all the rules and regulations for entry documents, taking rent a cars from Chile to Argentina and how to score the best airfare & lodging prices to save you money. Give us a call for any of your South American travel needs, we'll be happy to help.
info@jacktrout.com  * 530-926-4540  Jack & Carola Trout – 530-918-8879  *
 www.jacktrout.com     < Click here) Let the owner and guide take you fly
fishing on your guided adventures in Puerto Montt Chile.
******************************************************************************************************************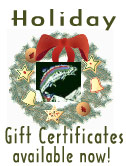 The once a year Holiday Sale is Over Now, but we still offer Holiday Gift Certificates for $375 for 2 anglers, a great holiday gift!
 

MERRY CHRISTMAS EVERYONE AND A HAPPY NEW FLY FISHING YEAR!!
HOLIDAYS SPENT IN THE MOUNT SHASTA AREA ARE SOME OF THE BEST MEMORIES A FAMILY CAN HAVE.
THEN AGAIN YOU COULD ALWAYS COME DOWN TO CHILE AND TAKE A FLY FISHING CHRISTMAS VACATION SIZZLERS!
Well, just sit back because we have some great stories to tell from down south, I think even Santa might be tuning in.
jt & ct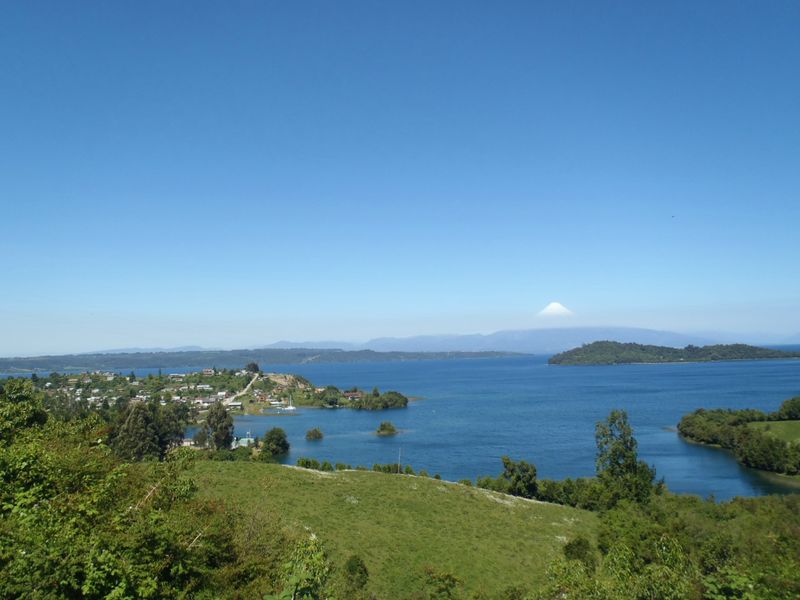 Puerto Octay, Chile with a streaming layer of ash coming down from our favorite volcano Puyehue.. Everything is really greening up down here and were looking forward to our 18th year down in Chile guiding and outfitting fly fishing.
Just like in Shasta, Team Trout is ready for the another year of making Chilean fly fishing travel & lodging affordable and predictable.
When you call Jack Trout Fly Fishing International, you know it's going to be done right, by guides who are not only experienced, but care about your experience.  Jack, Edgar and Francisco are ready to take you to the best places offered in all of Chile.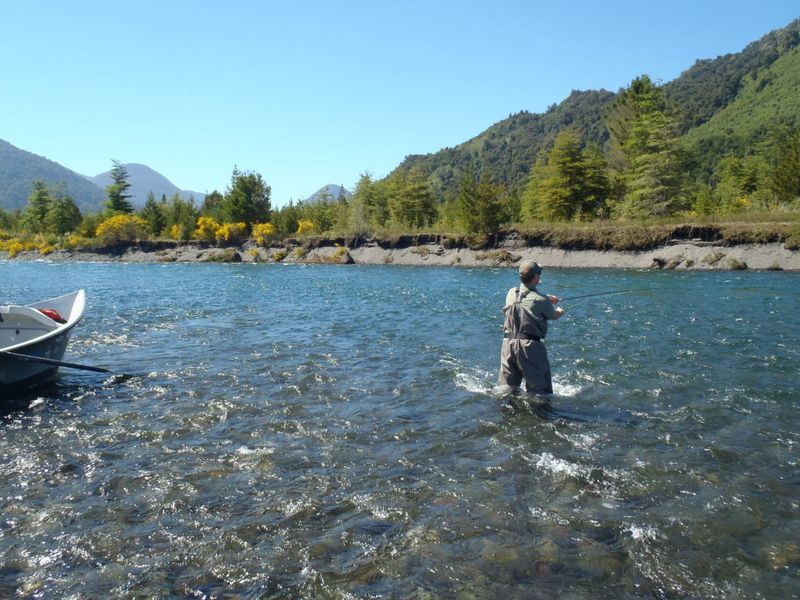 The rivers all seem to be at great levels right now and the fish are hungry from a long cold winter.  So when Jeremy Bainbridge brought his friends and family out on a fly fishing vacation to Puerto Montt, Chile he called us to organize his travels. The group didn't have a lot of experience fly fishing, but it didn't matter we help beginners all the time and the rivers are so full of trout, the rivers speak for themselves. They say, come fly fish me, I'm all yours!
Nice weather great fly fishing and good childhood friends, what could be better Jeremy? Thanks again for booking your group outing with us!
We outfitted this group entirely and they didn't have to pack a thing.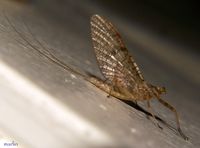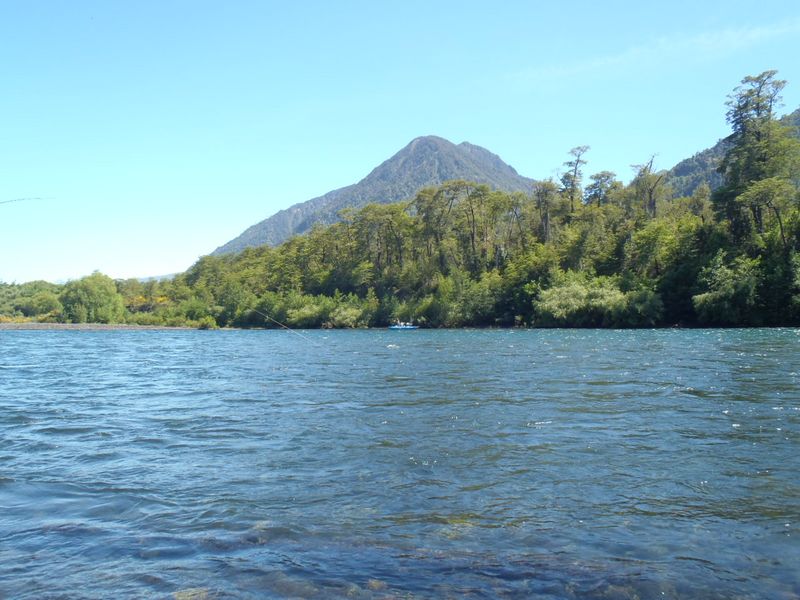 Meanwhile, Edgar was over in deep cut banks & structure stripping for big browns with Pops and brother Jessie.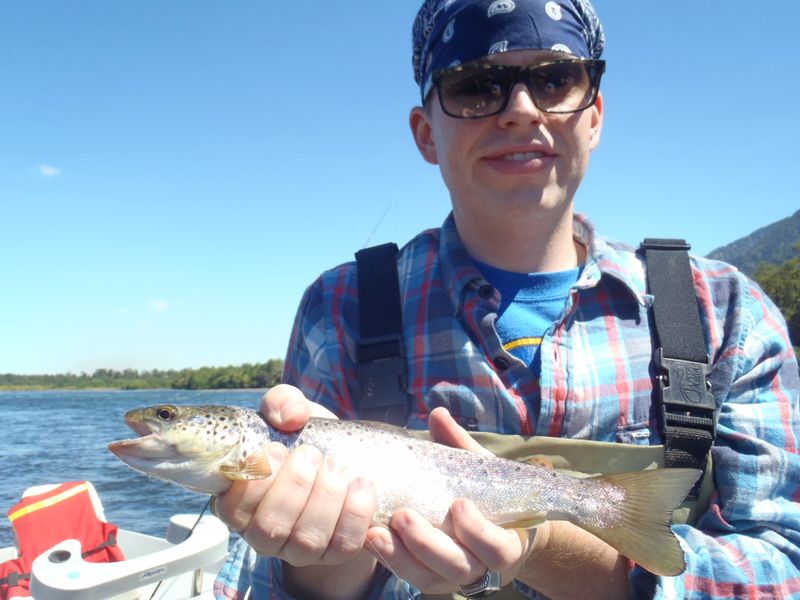 Nice brown trout on your first fly fishing float trip adventure on our private stretch of river. We never saw another sole the entire day!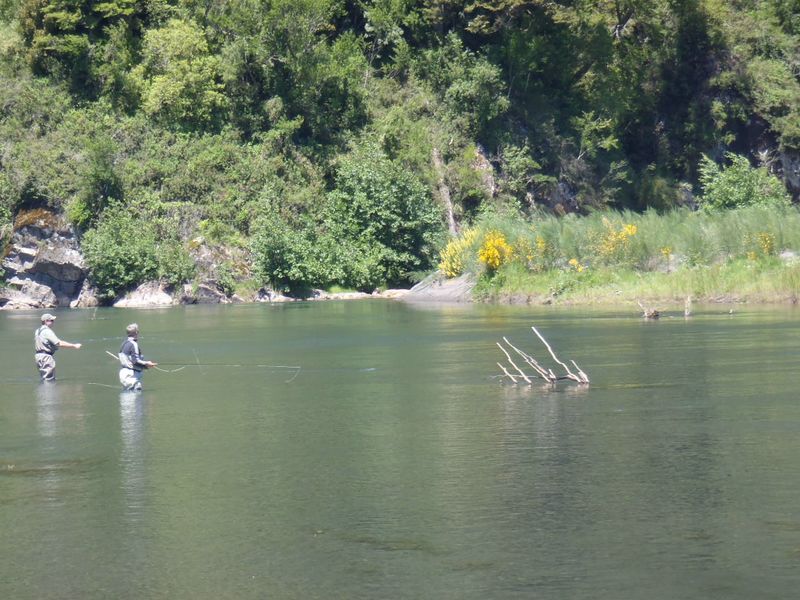 Little dry fly fishing anyone? Like father like son…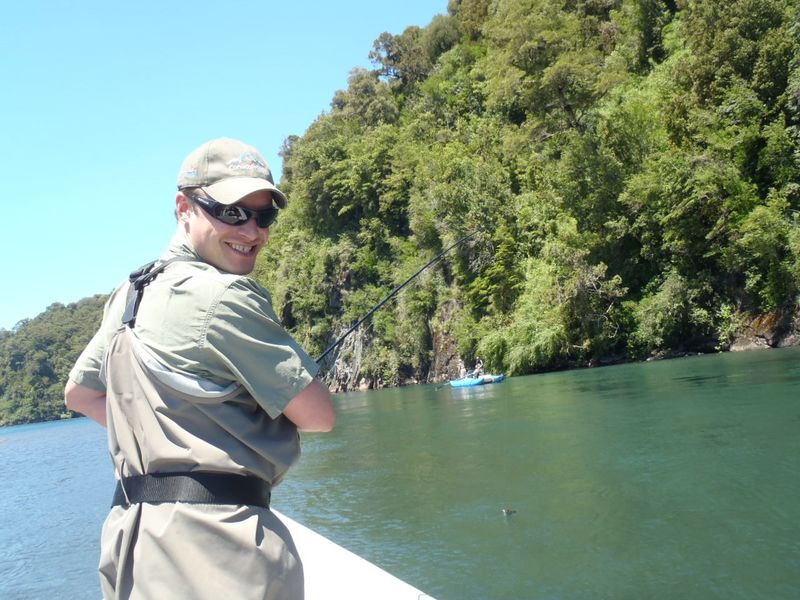 Happy campers is what were all about, just leave the thinking to us we're dialed in!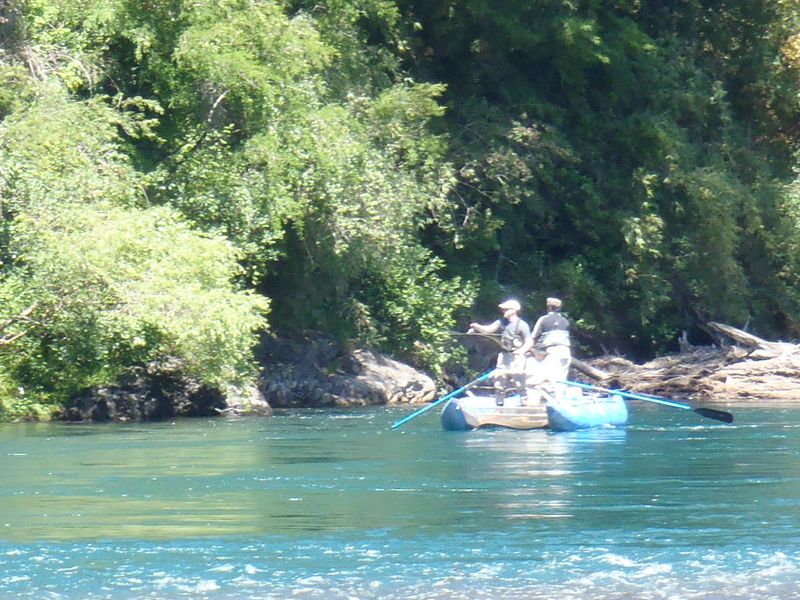 Over by the log jams Jessie was heard hooting and hollering.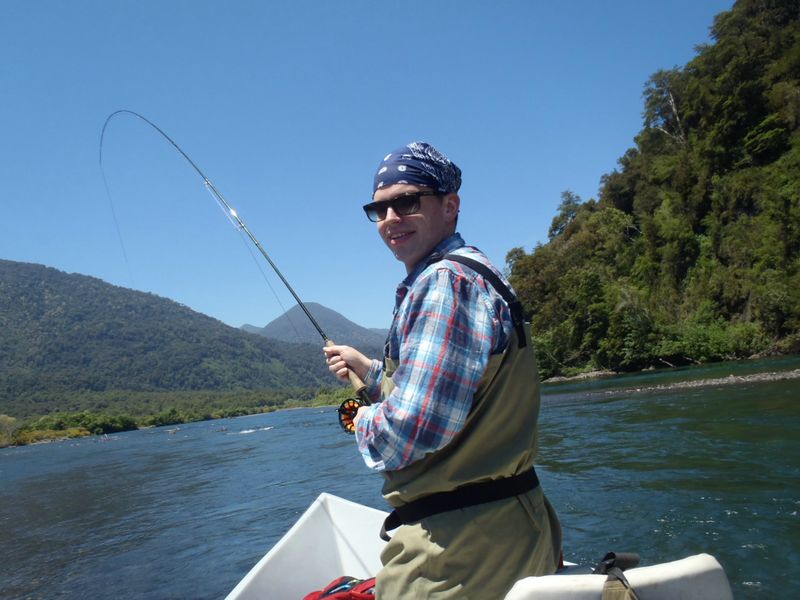 In our boat,  it was nothing but net my friends.

 Lunchtime Chilean style, a nice sit down with the family and why not compare notes… 100 % fun is all I heard. A little Chilean wine anyone?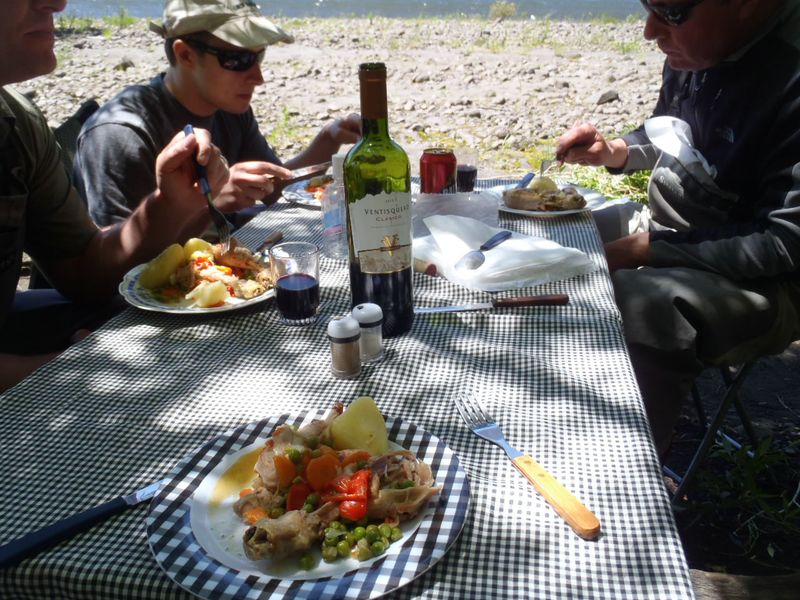 Carola has a way of coming up with the dishes, she needs some kind of cooking award or possible my reward!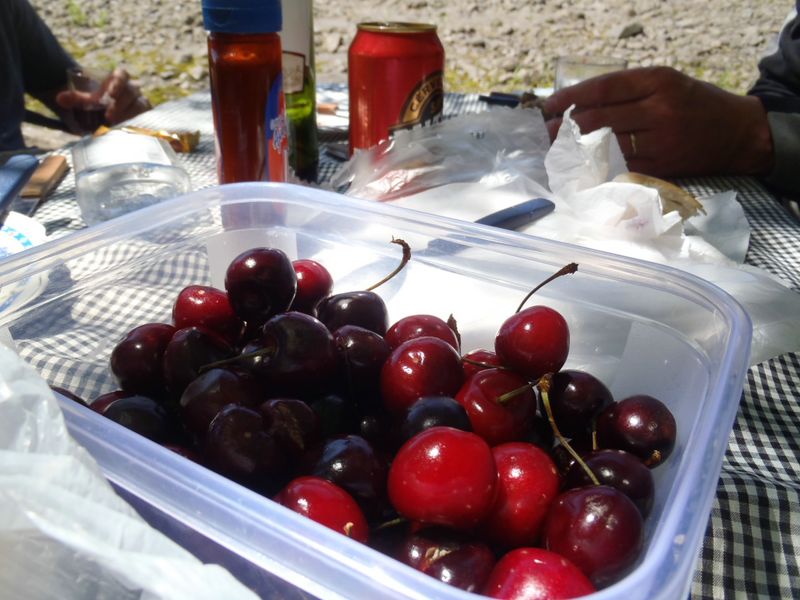 All this fresh fruit sure is terrific down here, maybe your're eating where you are too, Chile grows a lot of the fruit we eat in the our winter months in the United States.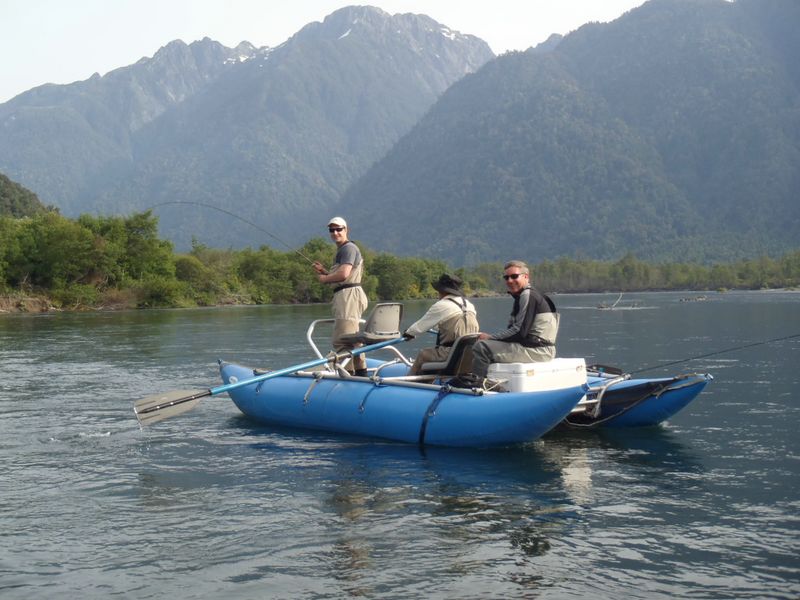 Jessie with a nice brown on. What a great float Edgar's having, good work Edgar!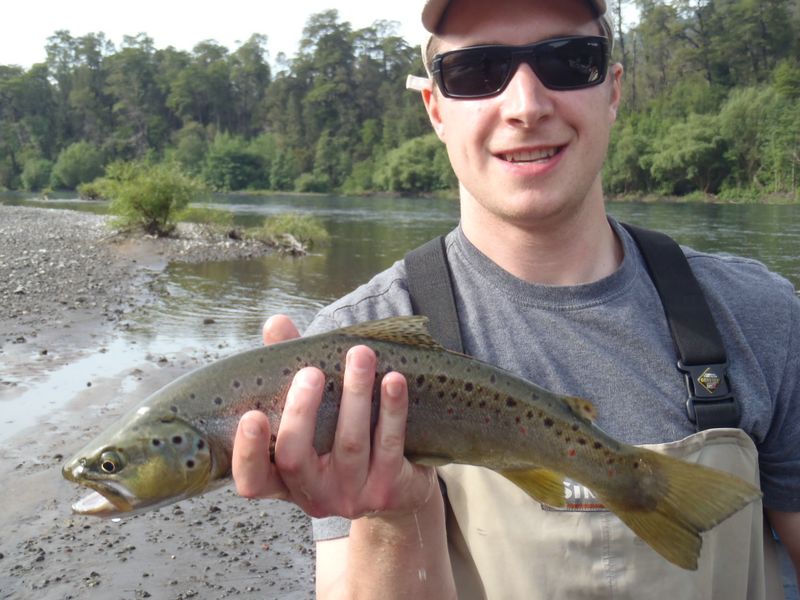 Brownie points folks, nice work Jessie. You said you learned a lot from Edgar.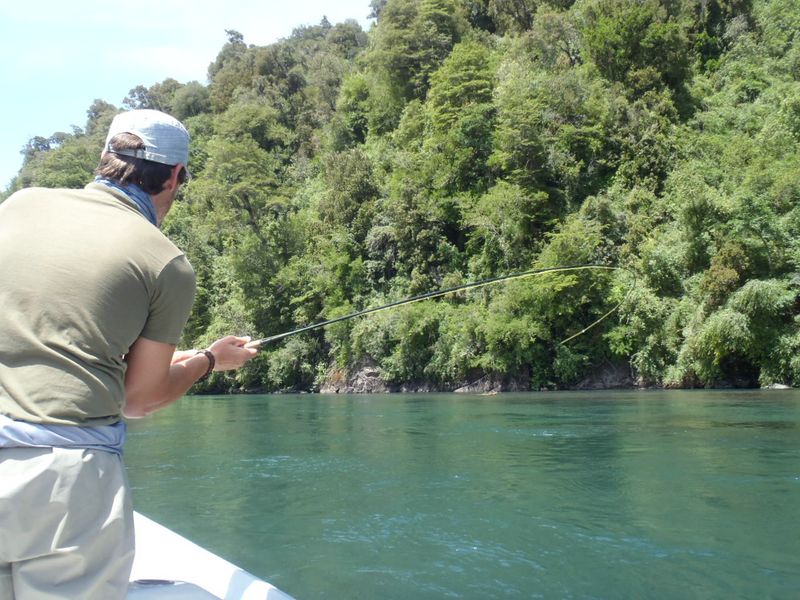 The next day we guided Adam & Brit from Alberta, Canada. They had been traveling all over South America hooking Golden Dorado in Salta, Argentina and visiting us for a little Chilean fly fishing adventure.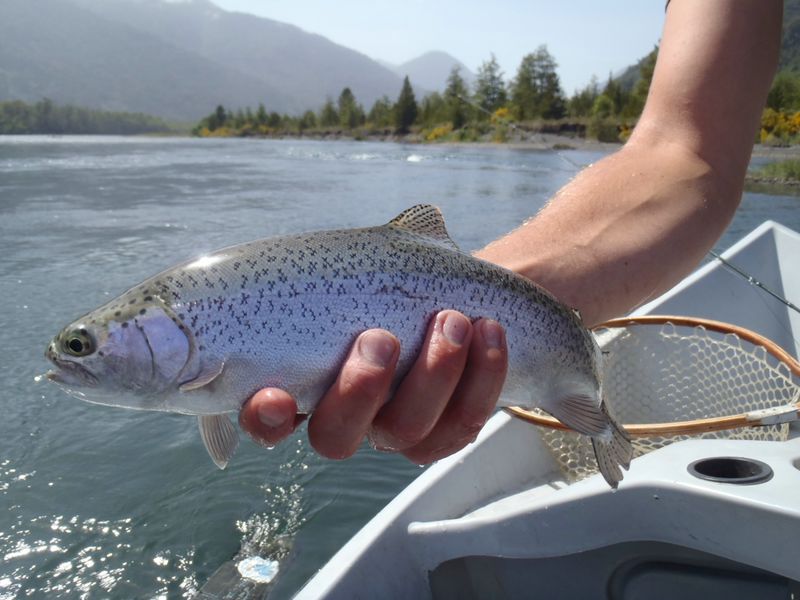 The fish just kept coming and we had a great day together! Very fun folks to be out with on any river.
Thanks again to my Chilean wife Carola who always makes these trips just that much better.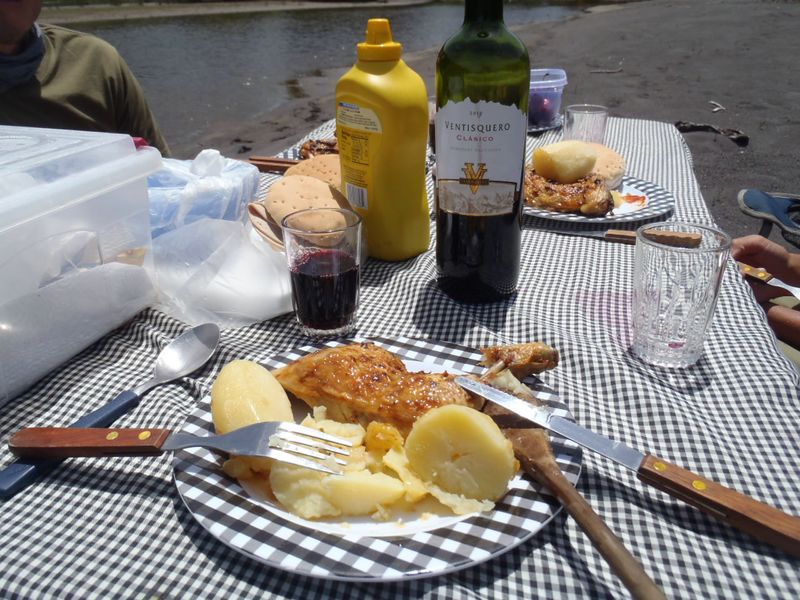 Did you know they have over 100 different types of potatoes in Chile, a great place to sample them is on the Isle de Chiloe.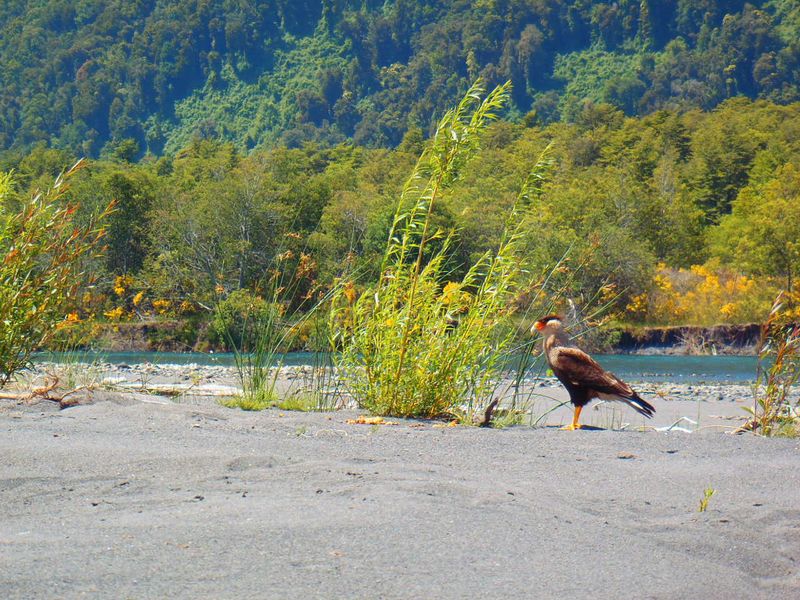 This is a Chilean Eagle homing in on some free grub, I'd imagine he's pretty happy right now.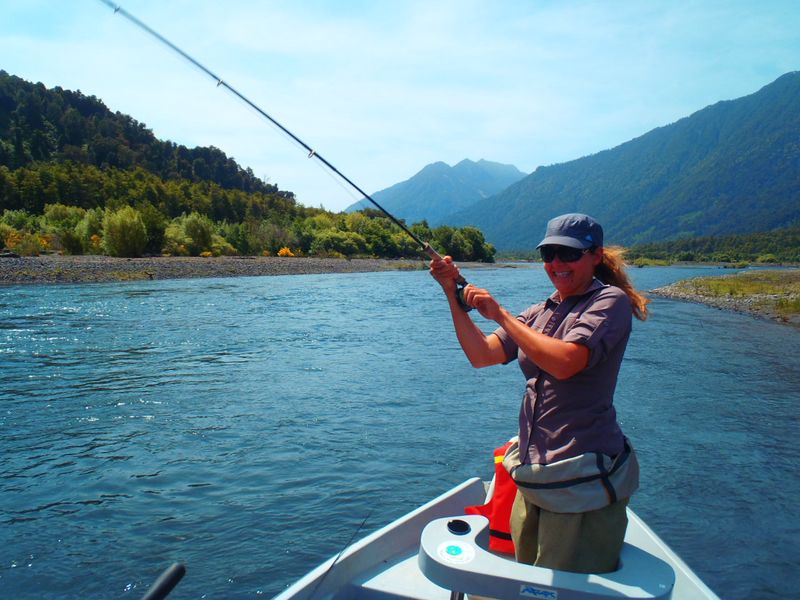 Not as happy as Brittany with this hard fighting hook-up.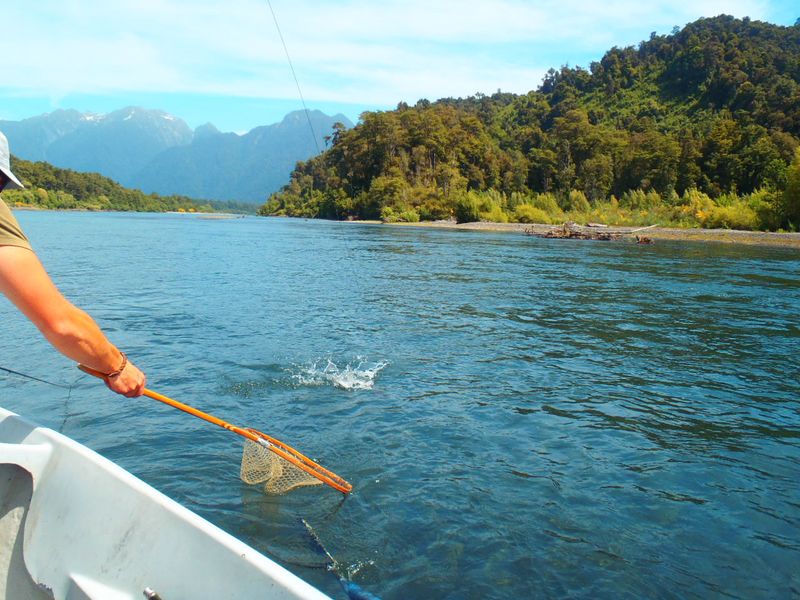 Oh I love this job! Thanks to all of you that make it happen.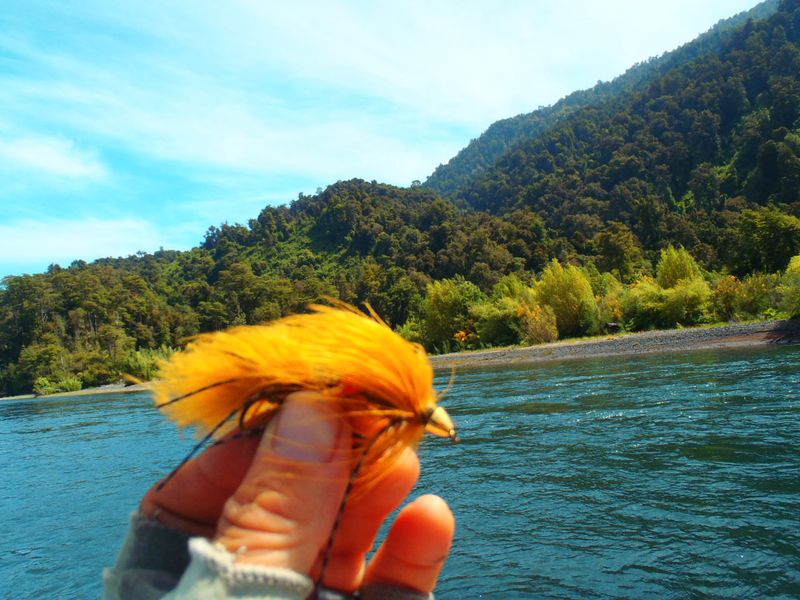 Thanks to Mike Foster for tying me these wonderful patterns that I use down in Chile. I know you know
you don't need to keep tying me up bugs to keep your 2 credits you have with me. Those credits are always valid so heal up and I hope to guide you in the spring. But it is very thoughtful that you would continue to keep sending me flies you tie, so I wanted you to know they work well!
Miss you Mike, see you and Gregg too!  jt 🙂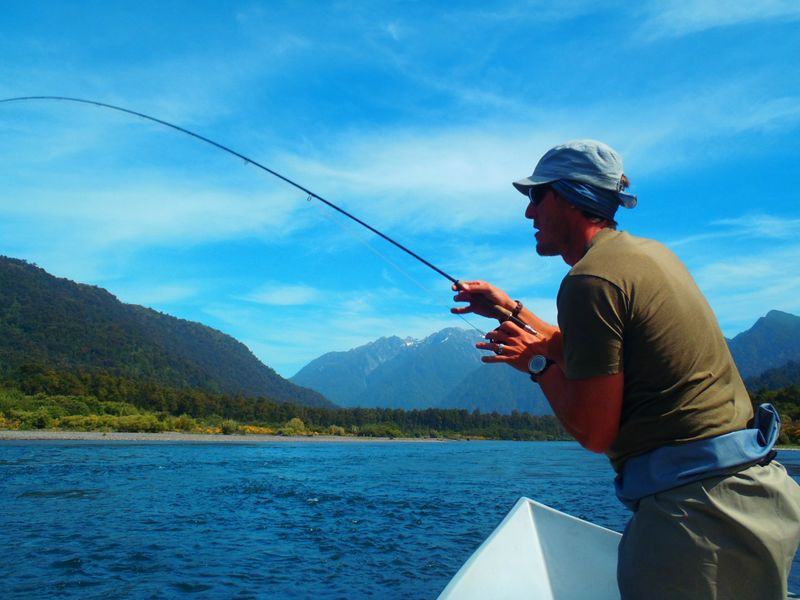 Adam with another trout on and looking around I see nothing but absolute beautiful scenery in all directions.
I wouldn't trade this job for all of Warren Buffet's money, there's a different kind of wealth that fullfills the soul. One that is enriched constinantely by the company one keeps, matched with true freedom, simple pleasures in a pure and natural
environment. Sharing it with you is what we strive for!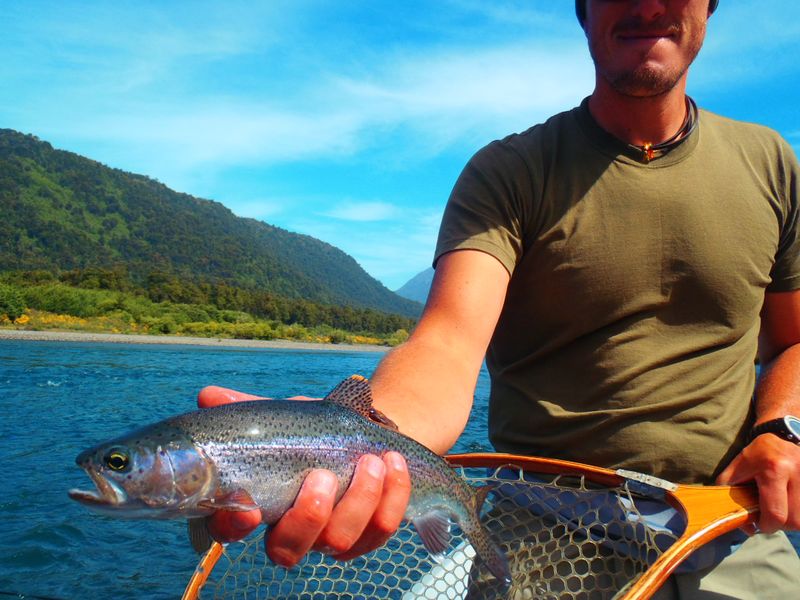 Amazing that all the Rainbow trout down here are from the McCloud River near Mount Shasta, California.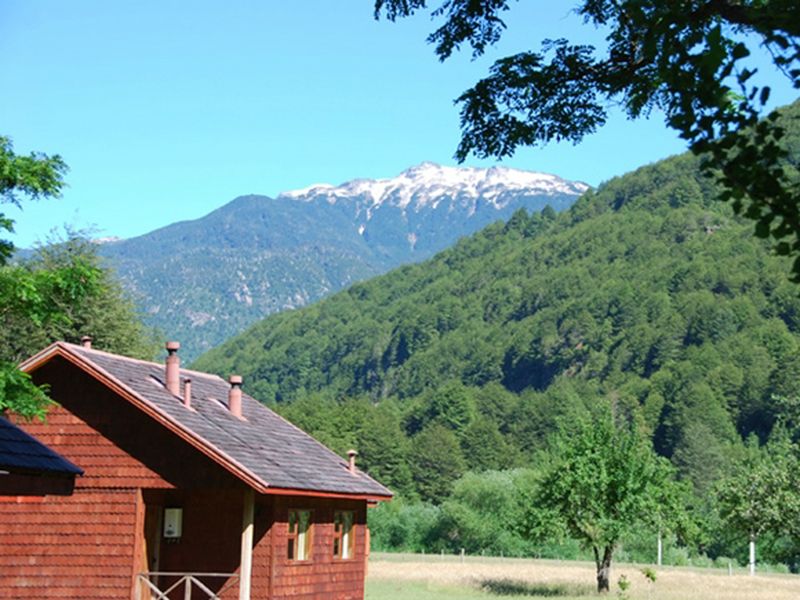 Over in Central Patagonia, Team Trout Guide Pancho is guiding and lodging folks on one of Chile's finest rivers.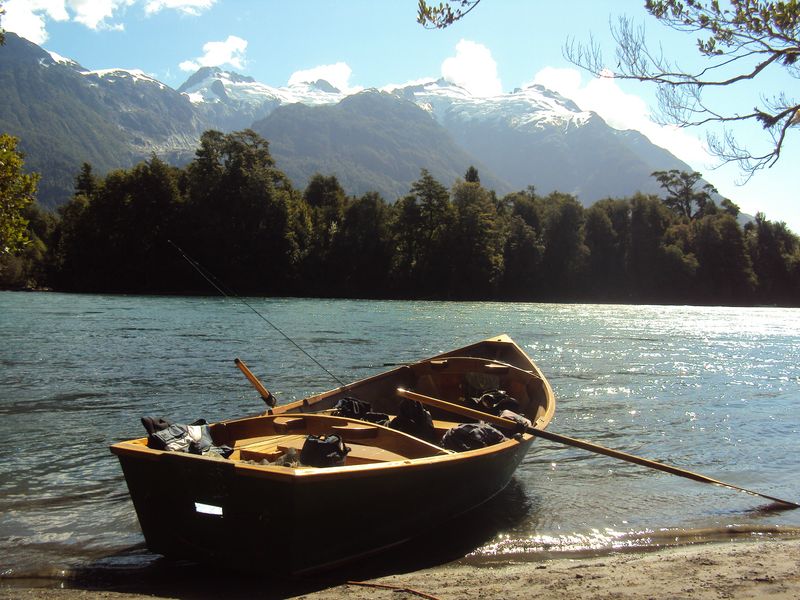 His boat is classic, as it's made of local native woods. The mountain peaks & glaciers speaks volumes as they lay witness to his daily catches and satisfied clientele.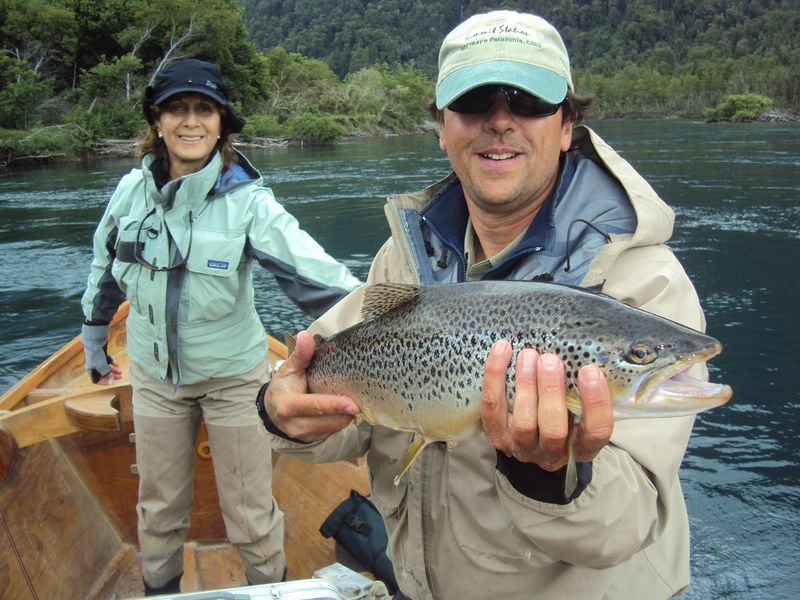 For over 10 years I have been guiding, sending clients or just hanging out with my good friend Pancho. He's an expert in his craft and like a true guide, he seems to know where the best trout live and how to hook them.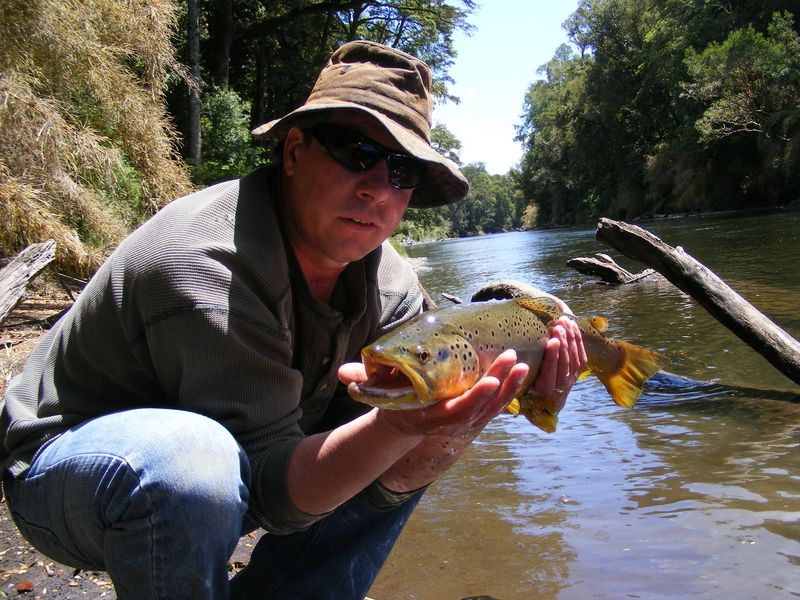 Back over in the Lakes District of Chile, one of Edgar's clients this week hooked a wonderful brown. I'd rather forget my waders and hook that fish than the opposite.. Sorry, I was on another river folks that day.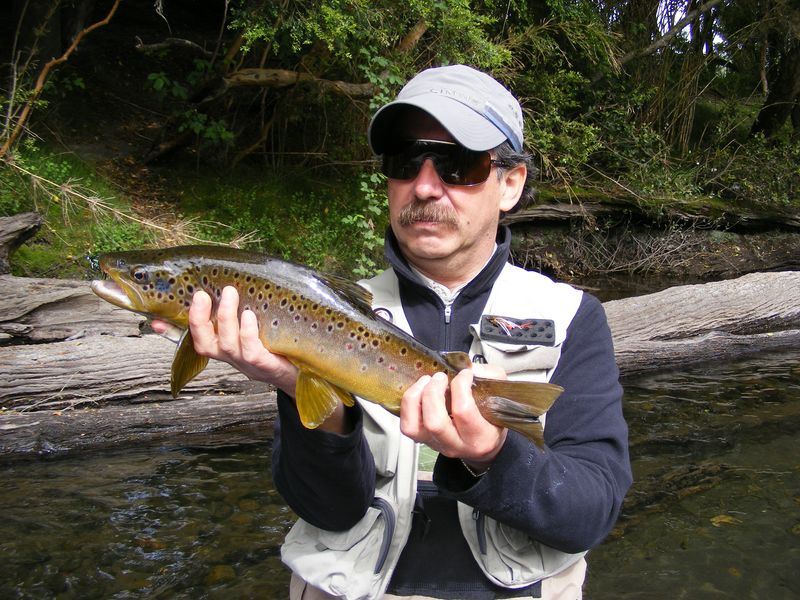 What fantastic year to come to Chile, the rivers are all in perfect shape and it seems that the sizes are the best in years. Thanks to Chile's catch and release laws that are now being enforced, the future looks brighter and brighter for more trout caught like these whoppers being caught and set free!
(This guy looks like Buzz Knight from Mount Shasta. doesn't he?)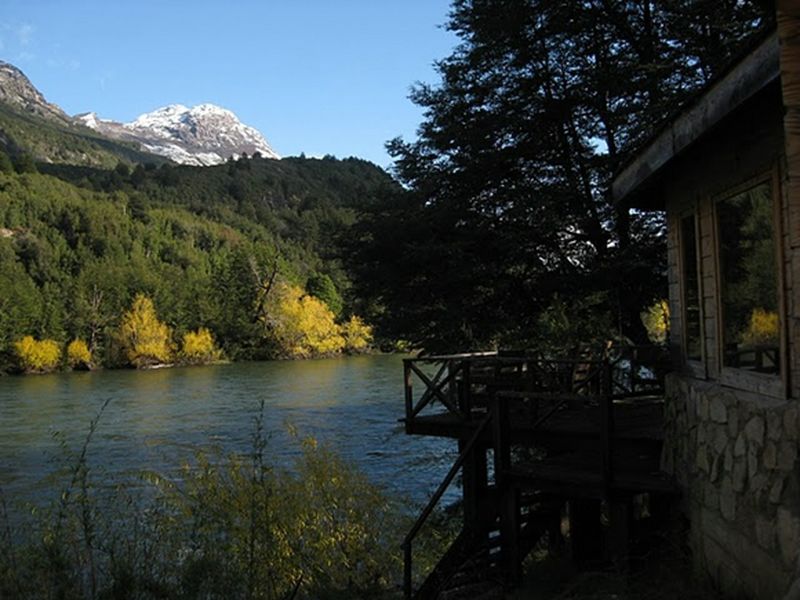 Simply magnificent and waiting for you.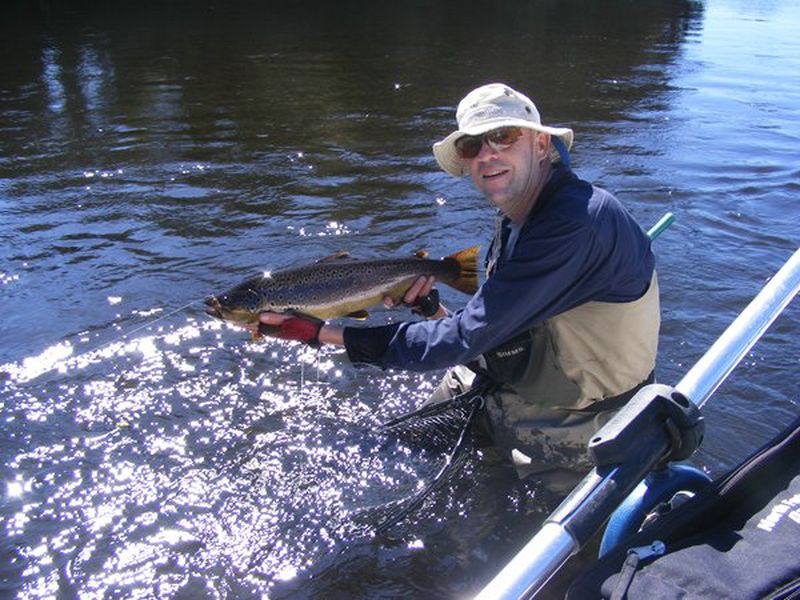 Edgar you're my Sizzler of the Week Award Winner, you're are one great guide and our clients think you're awesome!
S
UPER CHORY!!  (CHILEAN WORD FOR AWESOME!)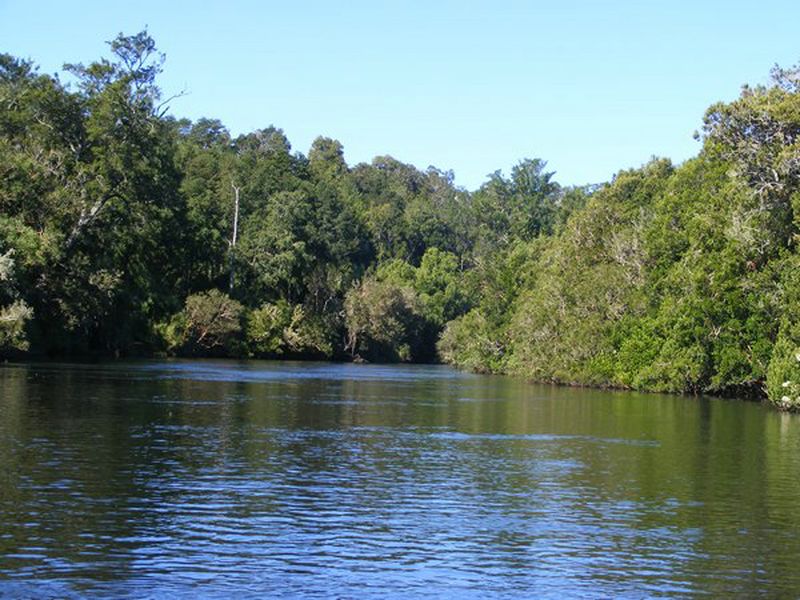 Our little river that reminds me of the Florida Everglades with mangroves and 90% of Chile's birds living in the trees and bushes along its banks. It's like a fly fishing floating concert, the music inspires us all. If you're coming in on a cruise ship into Puerto Montt we can guide you on your short port inland, just give us a shout at info@jacktrout.com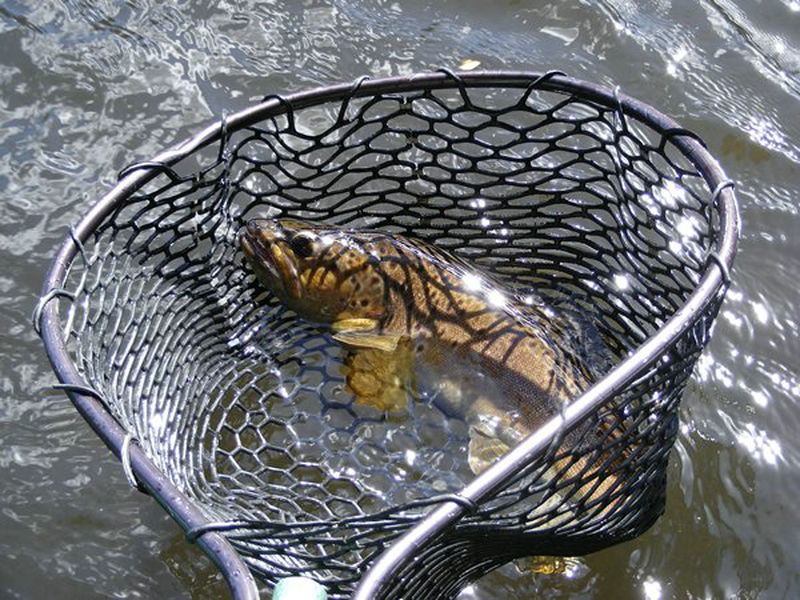 If it's brown flush it down! I think that's what Bernie Focker said in that hilarious movie, we all liked.
Why not catch and release wild trout, they'll only grow larger folks..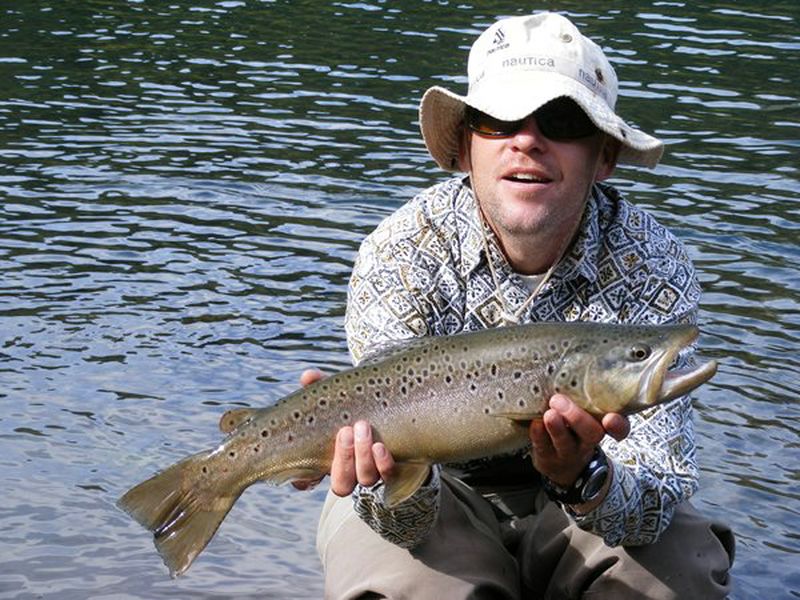 Edgar you are the Sizzler my friend!! This is one talented guide that we are very happy to be working with.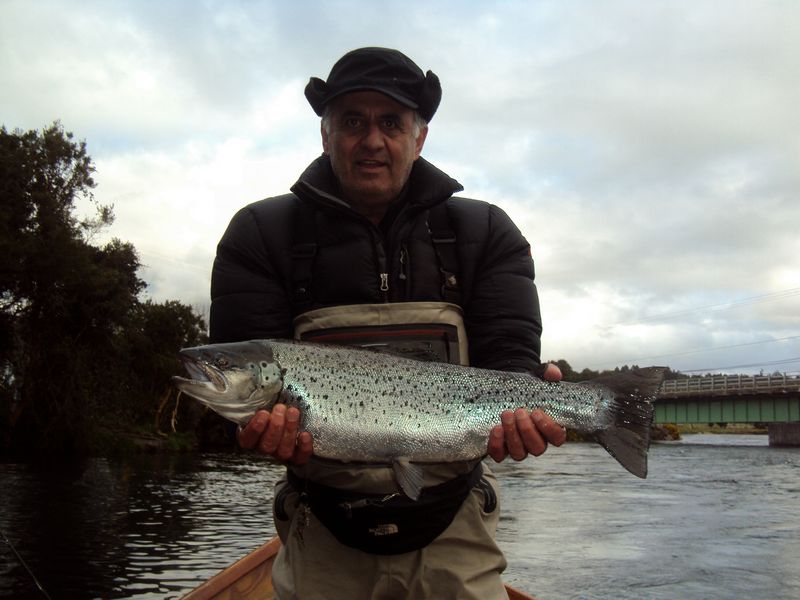 SEA RUN BROWN WAS CAUGHT THIS PAST WEEK BY ONE OF PANCHO'S CLIENTS WE CAN SHOW YOU WHERE!!   info@jacktrout.com
 Carola and I are happy to announce our new Chilean Chalet is ready for you to discover!! Made of native hardwoods and logs that were pulled out of local rivers and used as support to make this one of the best places around. 
 A real fun place to hang out while we stay in our new cabin home on the same property.

 My mom would love this place it has 2 bedrooms and a loft with 3 queen beds, as well as 2 bathrooms.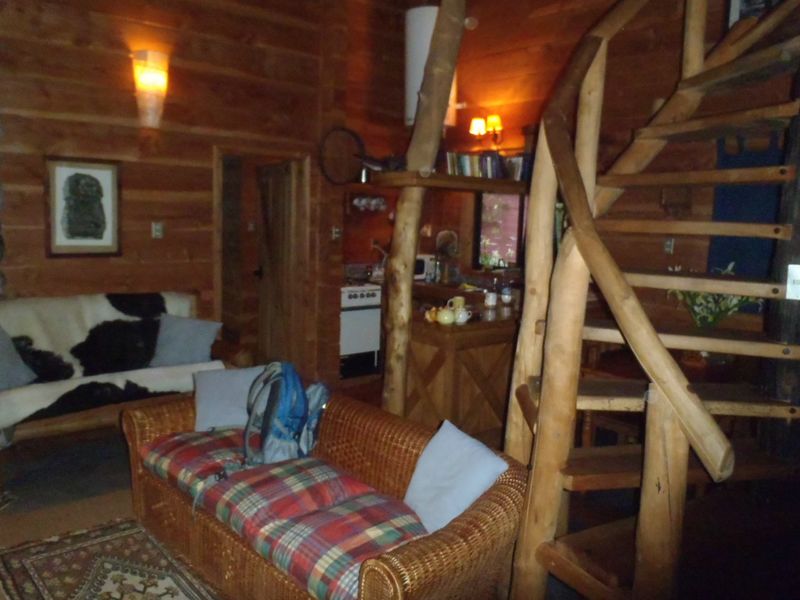 Very comfortable indeed, with a fire place and lots and lots of character and million dollar views outside.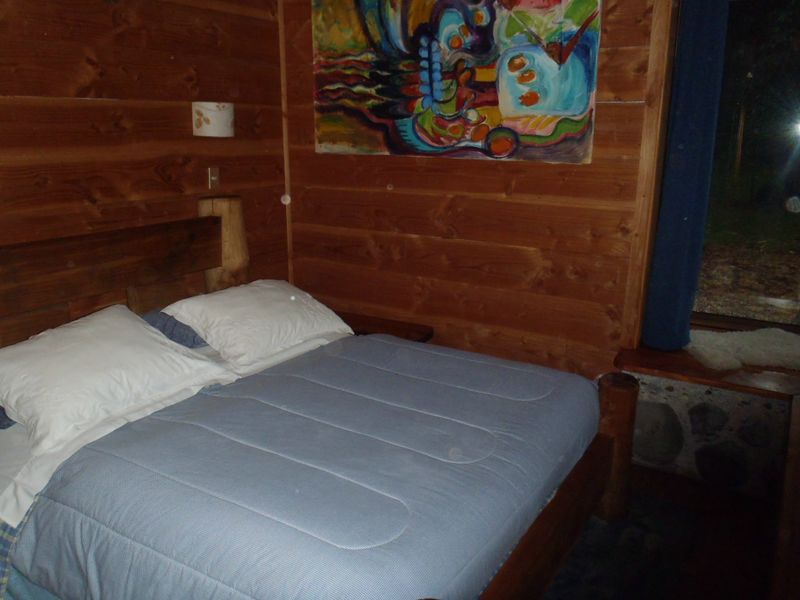 Only the best for our valued clients, these mattresses are terrific folks! We are convienitly located very close to Pucon, Chile, Panguipulli, Chile and San Martin de los Andes, Argentina.

It's like being a resident of Chile for as long as you want folks!
Come on down and rent this place, you'll love it as much as we do.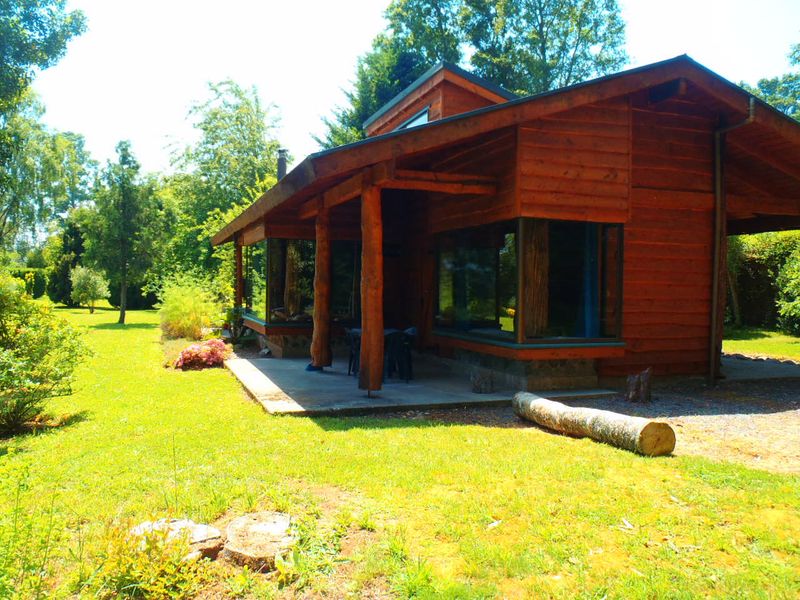 Pinch me, I think I'm dreaming…. What a day for a day dream!
Nice walks are a must in the English style gardens with lots of herbs growing every where for us to sample during dinner.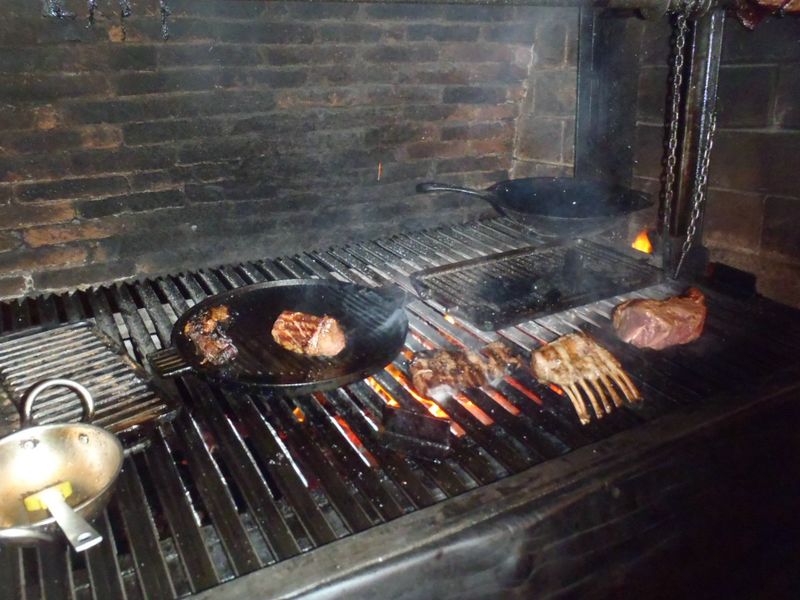 Not too far down from where we fish is this delicious restaurant that does these incredible BBQ's.
Get this, they wait until you finish half of your rack of lamb before they served you your second portion.
 I just love their steaks, this place rivals any place we've eaten at in Argentina!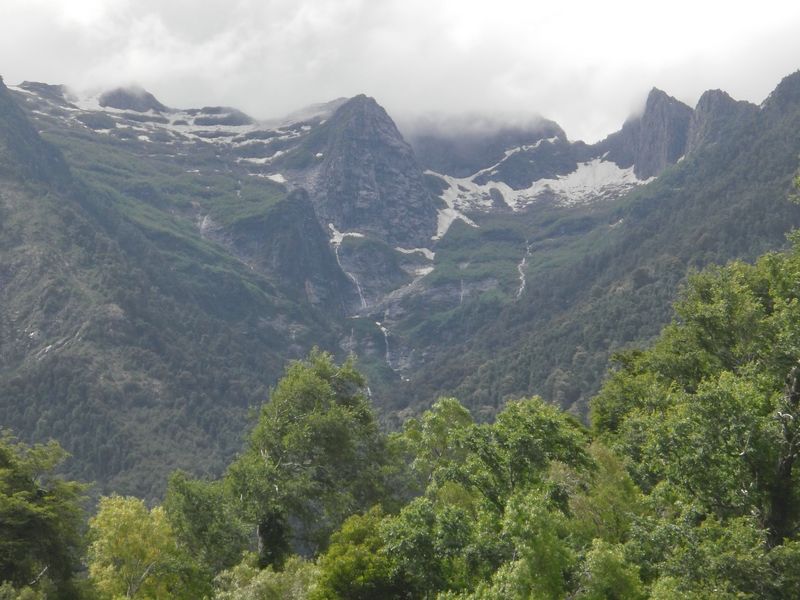 Mountain scenes that are breath taking is a daily occurrence here!
Carola' mom is one of the sweetest ladies I've ever met, we just love her.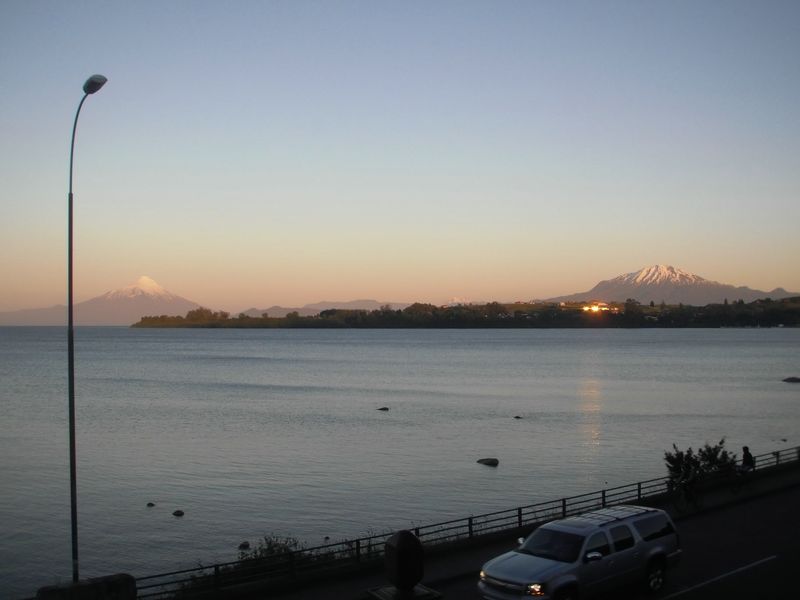 The lakes, the volcanoes, the people, the food, the fishing all make this a great place to visit.
Hope to see you down here sometime. Jack & Carola Trout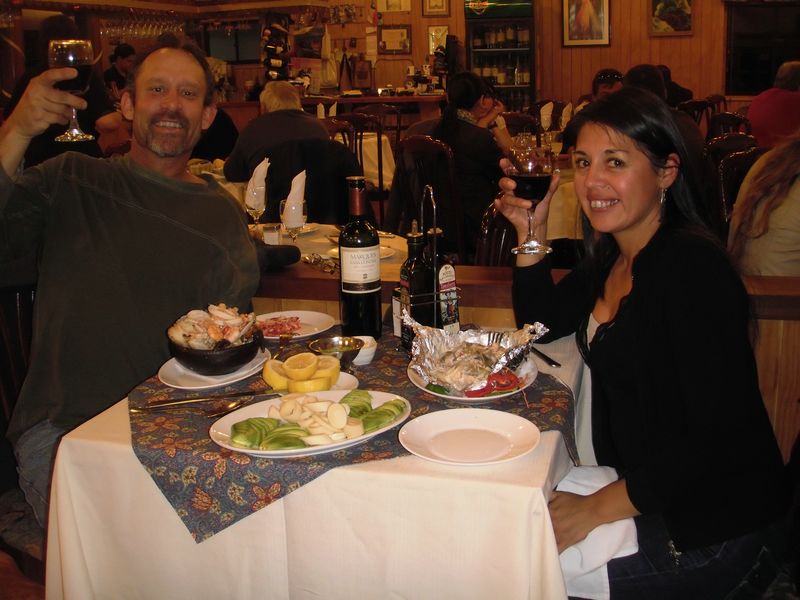 Cheers or Salud!  To 2011 and all the great people we've guided, thanks to you this dream of mine way back when is still going stronger than ever!
I think Bob Seger said it best when he said it's not just me, it's the Silver Bullet Band!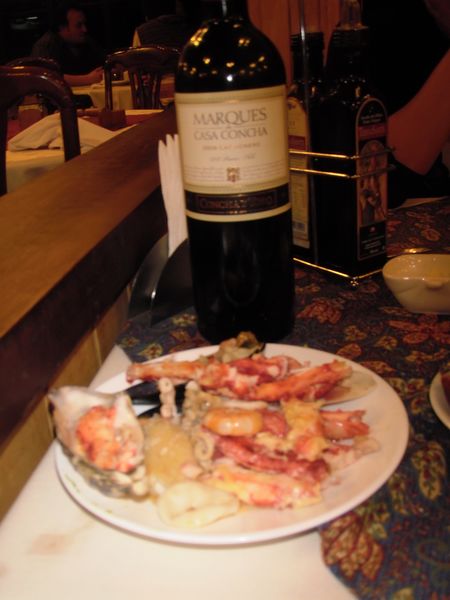 Lots of king crab down here, abalone, fresh fish… Fresh, Fresh, Fresh!!  Some things you've never tried before.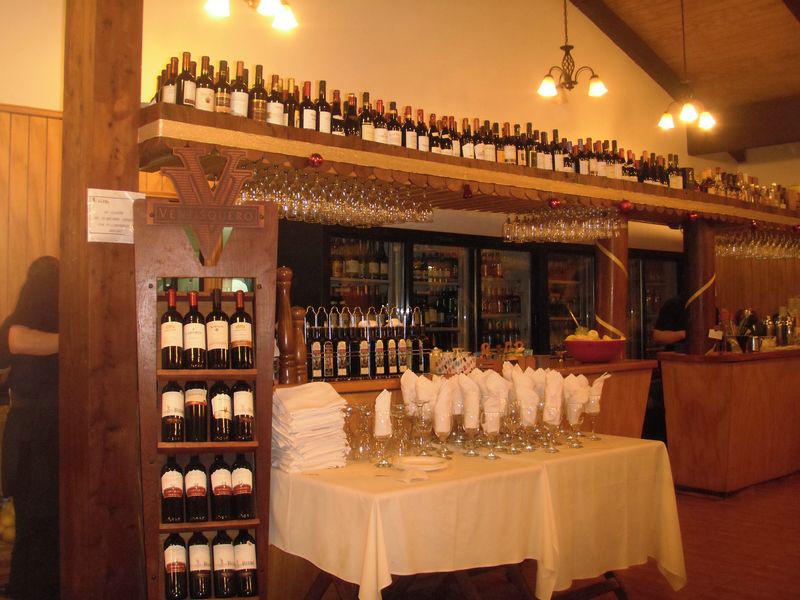 You wanted to know about the Chilean wines, oh there's a few out there to sample.
We think you'll like them too!
*************************************************************************************************************
TRINITY RIVER IN NORTHERN CALIFORNIA ~ TRINITY RIVER IN NORTHERN CALIFORNIA
**************************************************************************************************************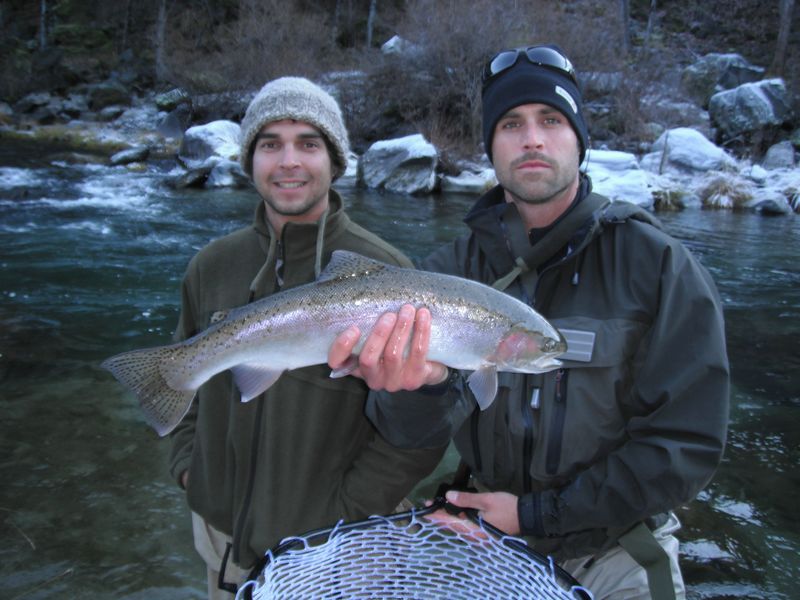 Back In Shasta, trout from the ocean are coming in now and my guides Forrest & Isaac can help you get on them! Steelhead from Northern California are some of the best fighting fish known on our planet and also grow to enormous proportions.
If you would like to book a steelhead trip please give us a call at 530-926-4540 or info@jacktrout.com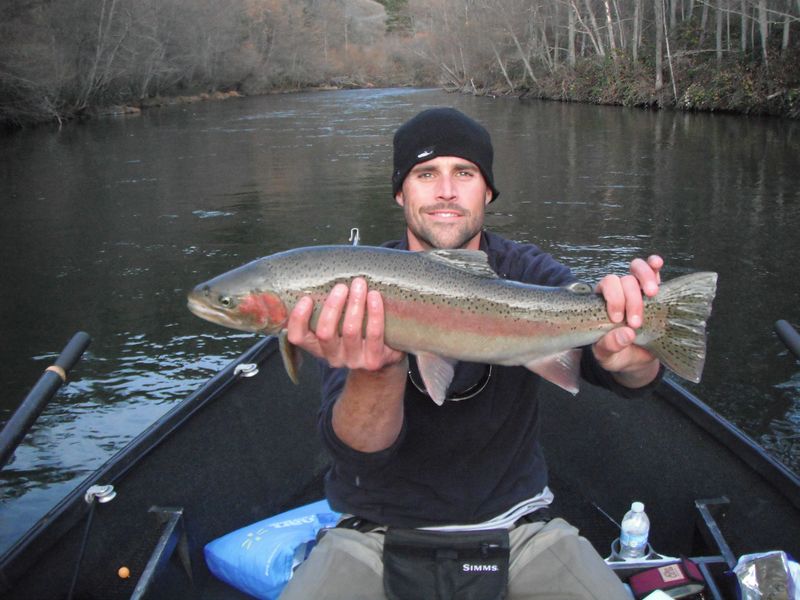 Now there's your stocking stuffer, Merry Christmas everyone!!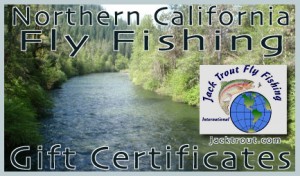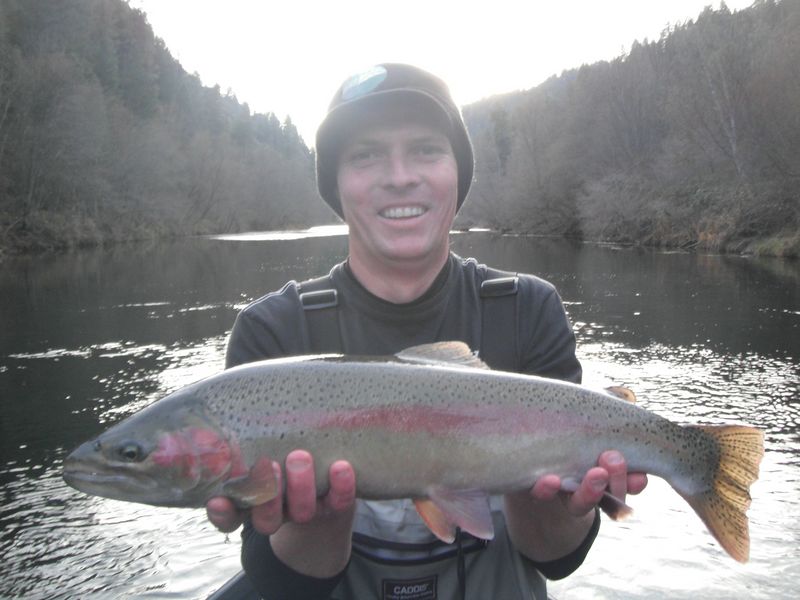 Such is life, what a wonderful world we live in.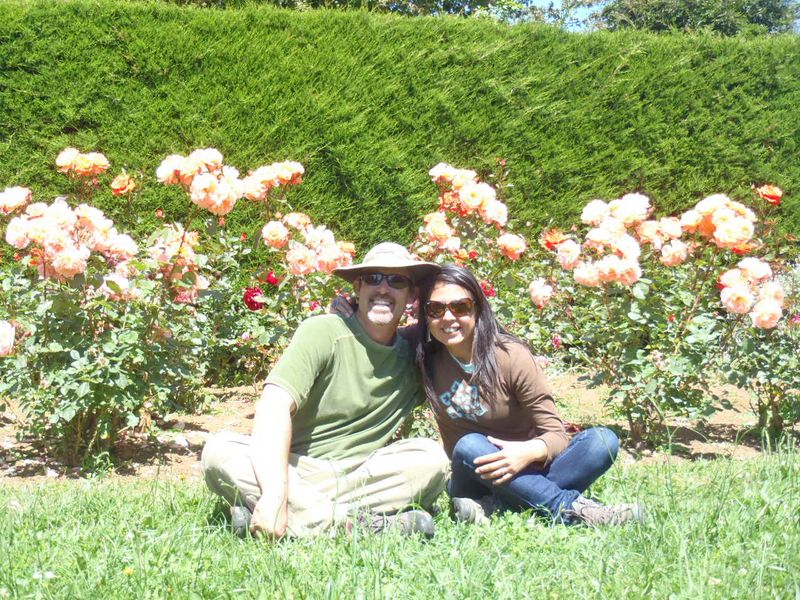 Thanks for watching our adventures, hope to see you down here soon!  Best to you and have a Happy New Year and prosperous 2012!
Saludos de Chile,  Jack & Carola Trout
 Thanks for watching our advetures! Jack & Carola Trout and the International Team Trout Guides
[youtube]http://www.youtube.com/watch?v=477E17laknY&list=UU3ESyxsnpjSrGD1gCRkLNVg&index=1&feature=plcp[/youtube]