*****STEELHEAD ON THE TRINITY & KLAMATH IS AMAZING!! I HAVEN'T HAD THIS MUCH FUN EVER!***** CALL FOR DECEMBER FLY FISHING ~ 530-926-4540
---
*****LOWER SACRAMENTO IS FISHING GOOD FOR LARGER TROUT!*****
---
---
*****HOLIDAY GIFT CERTIFICATES ~ HOLIDAY GIFT CERTIFICATES ~ HOLIDAY GIFT CERTIFICATES ~
---
---
---
CHILE AND ARGENTINA SIGN UPS!! THINK ABOUT GETTING AIRFARE NOW JANUARY 18TH TO MARCH 25TH, 2008!!
---
---
TRINITY RIVER LODGING 530-623-6294 ~ INDIAN CREEK LODGE, DOUGLAS CITY ~ NEW COOL OWNERS FIXING THE PLACE UP!!
---
---
REPORT POACHING ON THE TRINITY & KLAMATH RIVERS 1-888-334-2258 ~ OR CALL PAUL CARDOZA'S CELL FOR TRINITY RIVER VIOLATIONS 530-598-0195 ~ RELEASE ALL STEELHEAD!! THEY ARE TOO VALUABLE OF A RESOURCE TO TAKE, EVEN THE HATCHERY STEELHEAD. KEEP KING SALMON NOT STEELHEAD ~ IF YOU WANT TO KEEP FISH DON'T CALL US, PLEASE!!
AFTER ALL THAT TIME TO FINALLY LAND ONE OF THESE WAR HORSES, WHY WOULD YOU WANT TO KILL IT?
YOU COULD COME EVERYTIME AND CATCH ONE THESE ENORMOUS STEELHEAD AND WHEN THEY GET RELEASED THEY SPAWN IN DECEMBER AND JANUARY!! DON'T KILL STEELHEAD THEY LIVE AFTER THEY SPAWN EGGS ~ SALMON DON'T ~ EAT THE SALMON. IT'S ILLEGAL TO KEEP WILD STEELHEAD AND POOR FORM.
---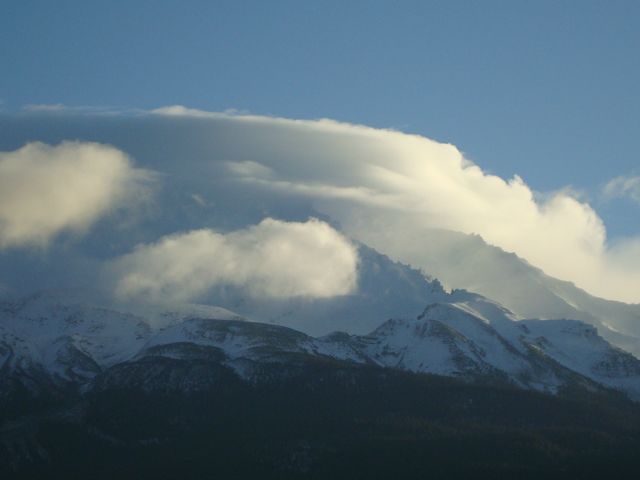 ---
Shasta under her winter dress!
---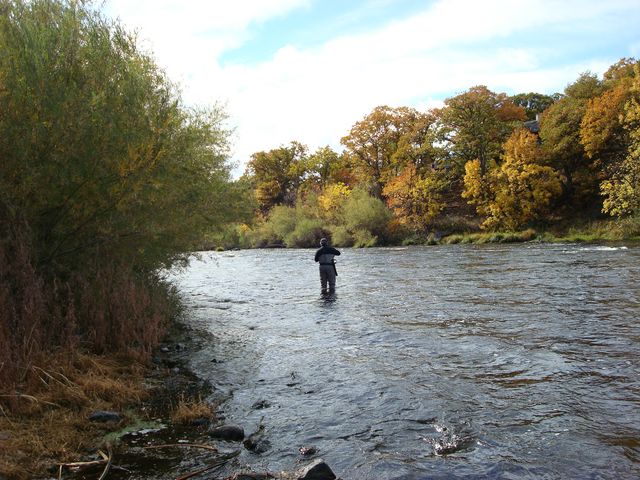 ---
life on the Klamath is wonderful!
---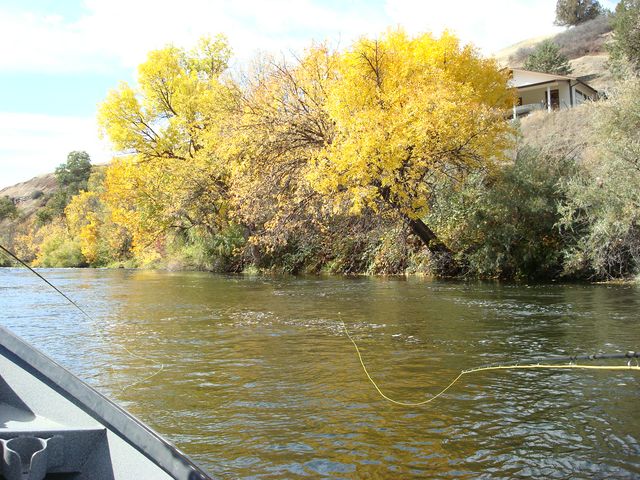 ---
The perfect drift for steelhead!
---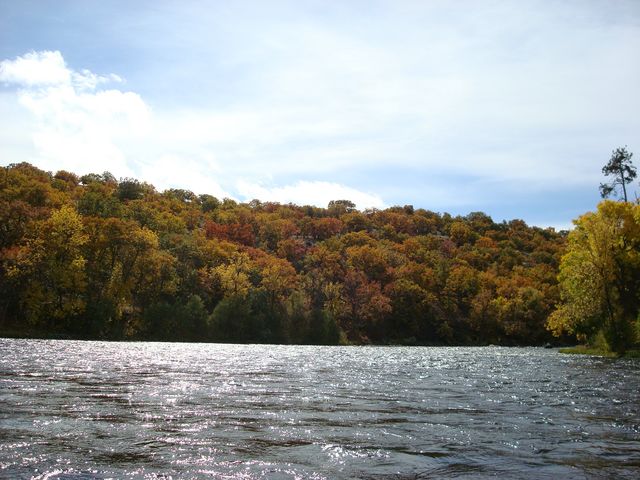 ---
Are we lucky or what? Those colors are amazing people!
---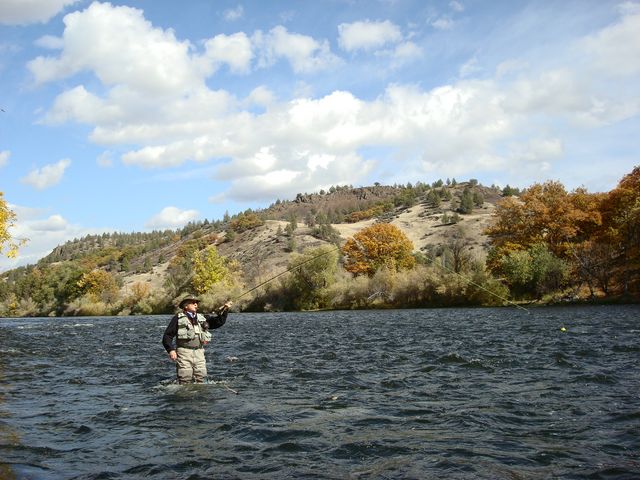 ---
That's talent, juggling a fish and a cigar trying to stay on your toes!
---
---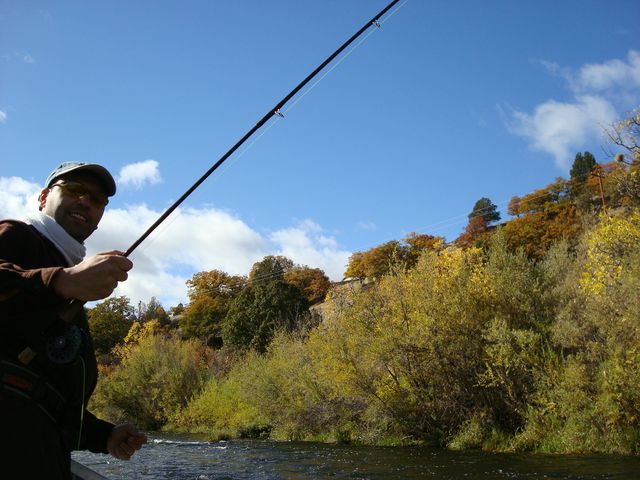 ---
Howdy Rick!
---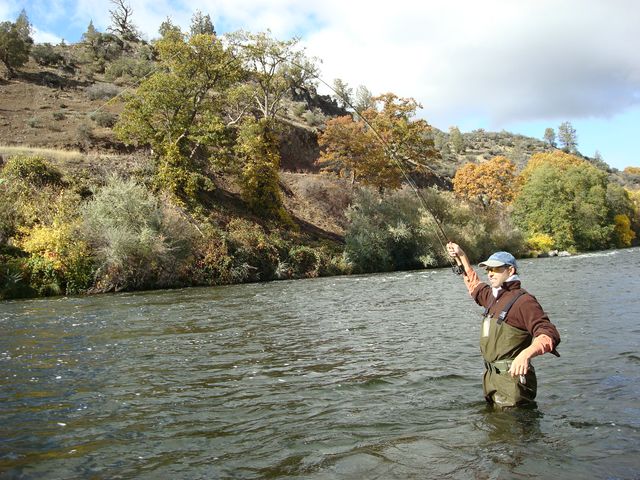 ---
Fish on Rick!
---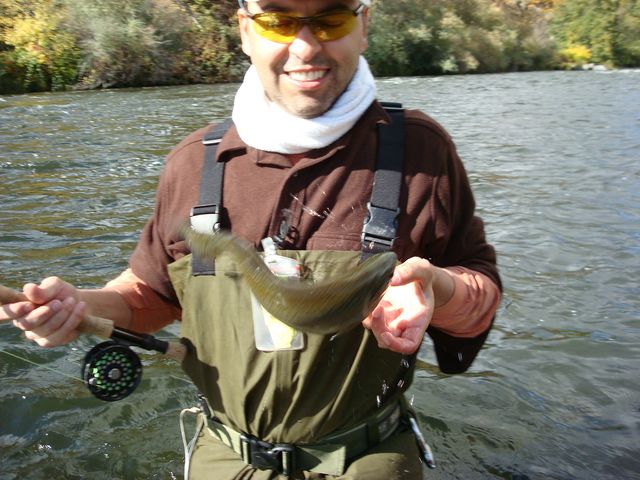 ---
Ooops!
---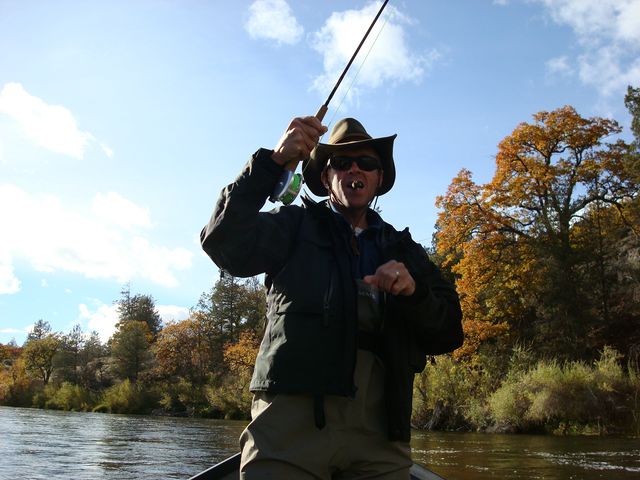 ---
I love the smell of a good cigar in my boat!
---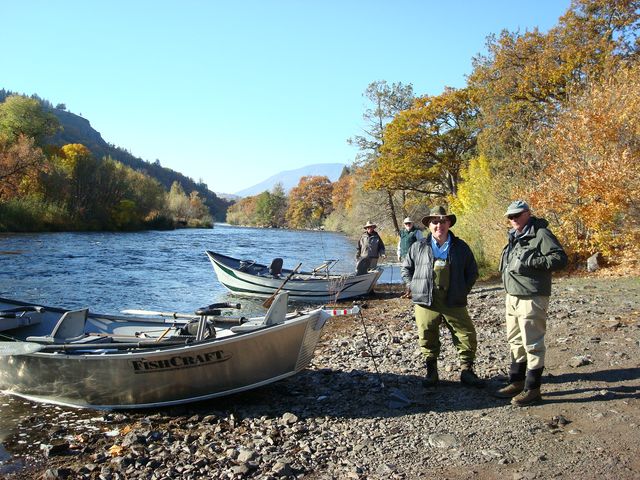 ---
John Taylor Group ready!
---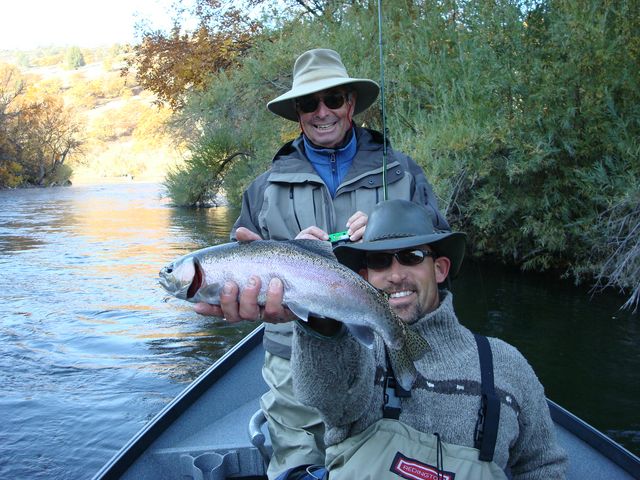 ---
First cast fish!
---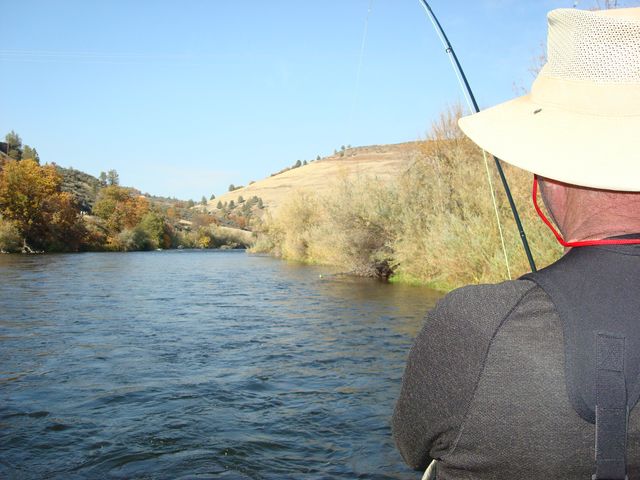 ---
Look at that little monkey trout run!
---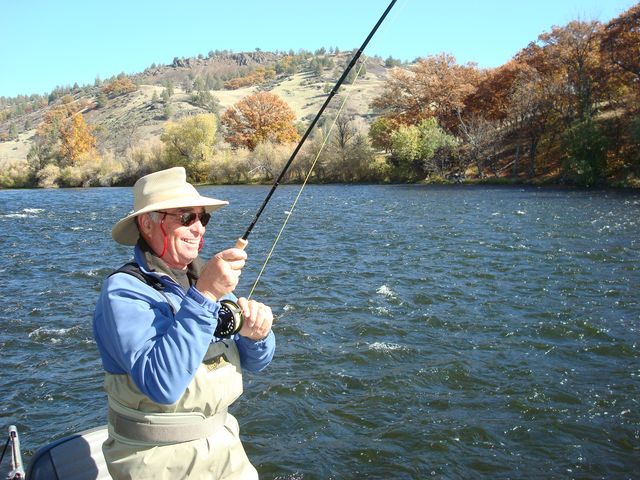 ---
Happy happy!
---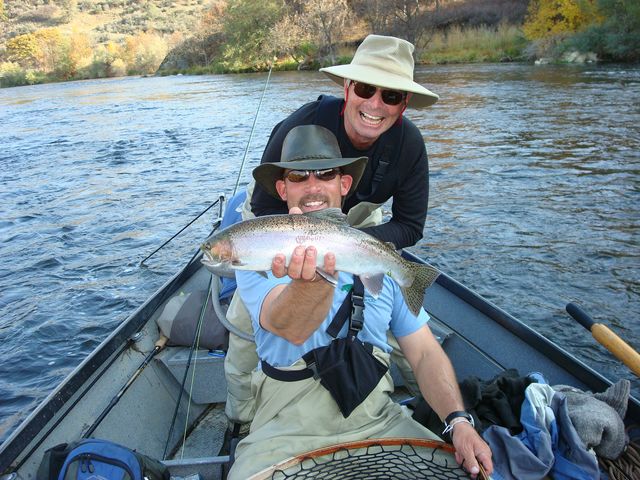 ---
That's what we came for!
---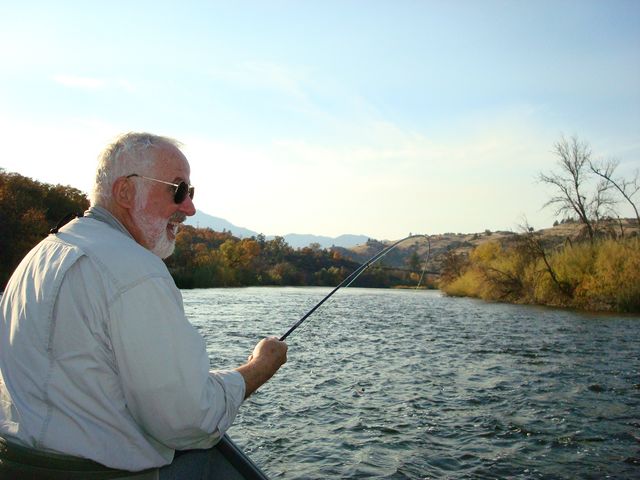 ---
Strong as an ox!
---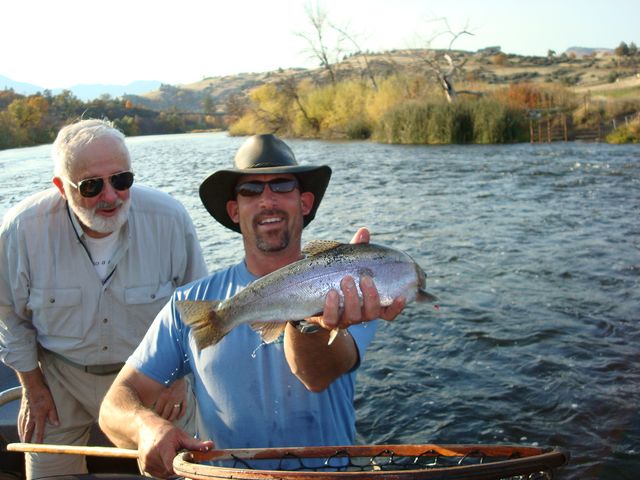 ---
Thanks again John! Jack Trout
---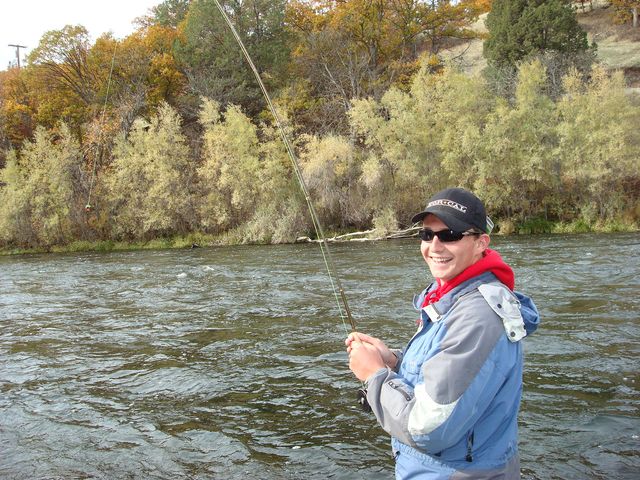 ---
Ok, so you want to have your whole family in one boat fly fishing?? I think I can pull it off in my raft!
---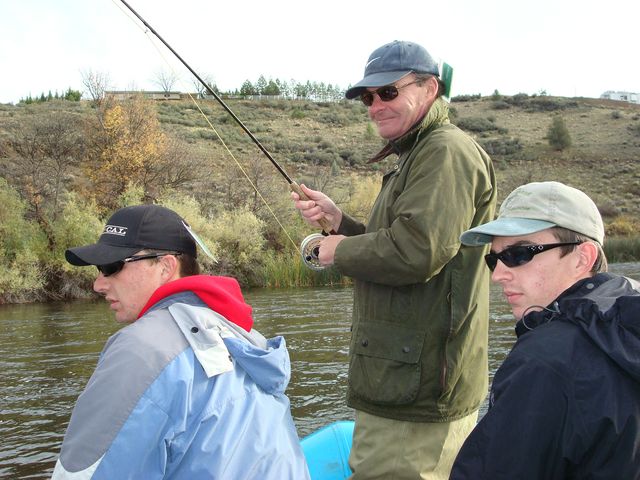 ---
Fish on all day long!!
---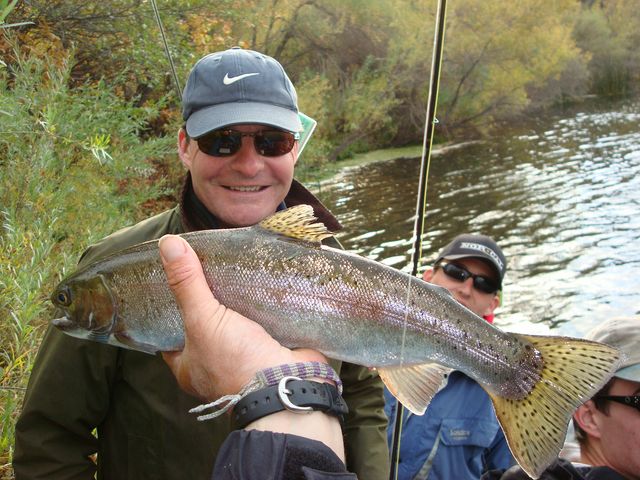 ---
Martin isn't this fly fishing great?!
---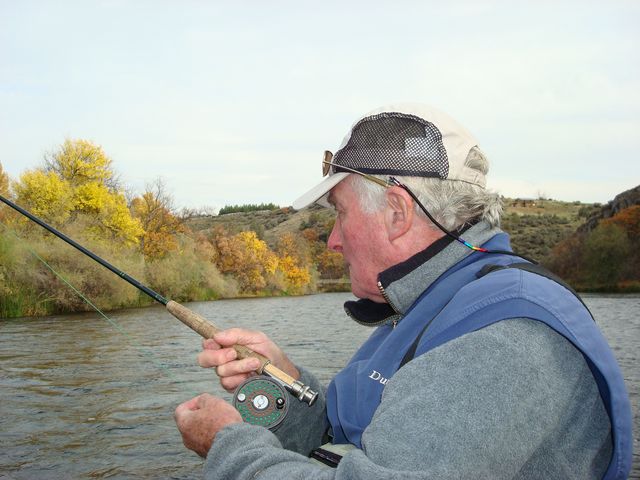 ---
Gramps came out from England and wasn't disappointed!!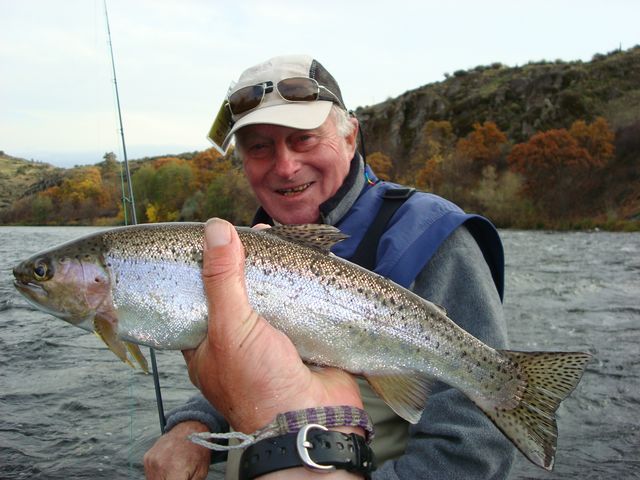 ---
Crikey mate!
---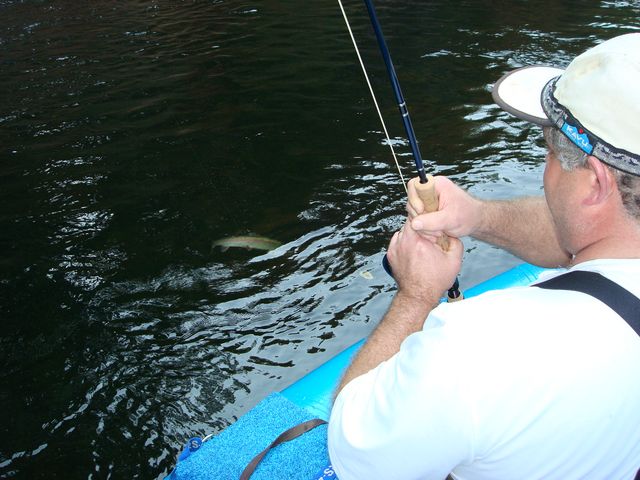 ---
Neat picture! I love this shot!
---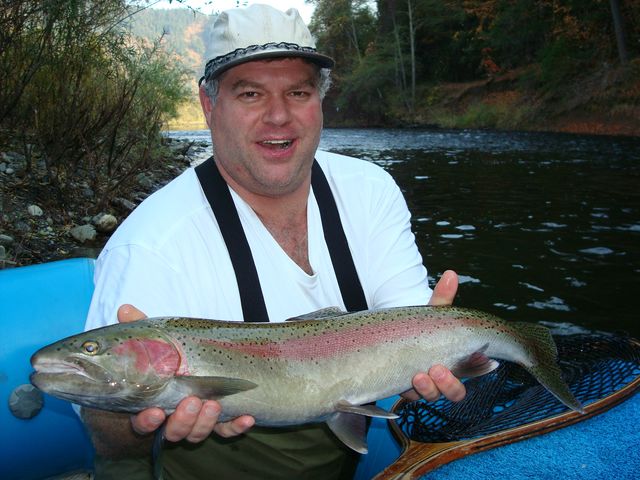 ---
War Horse worth protecting!
---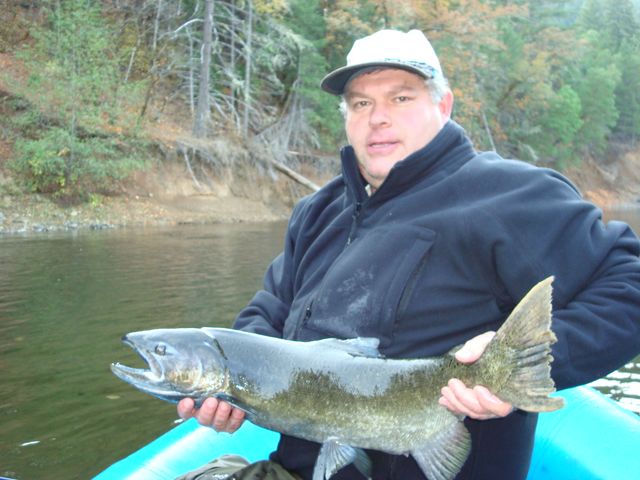 ---
Salmon folks!
---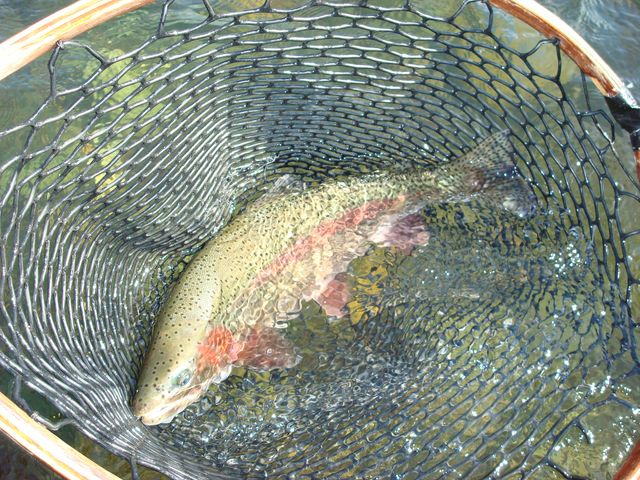 ---
Lower Sac produced big ones and little ones!
---
Trout Porn on the Lower Sac!
---
I love my trout porn site! They look real to me!
---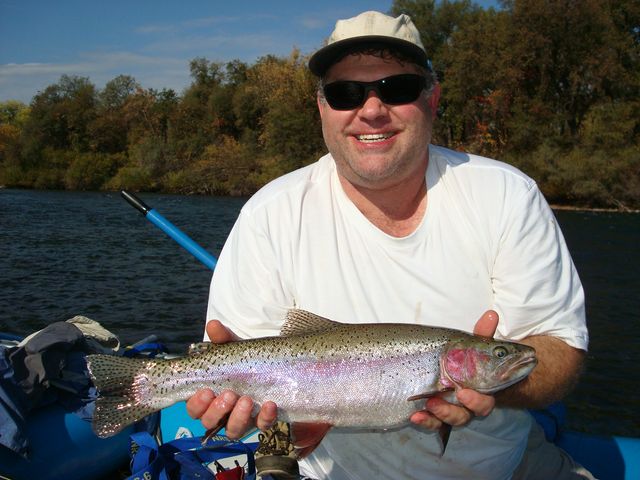 ---
Those are some nice knockers on the Lower Sac!
---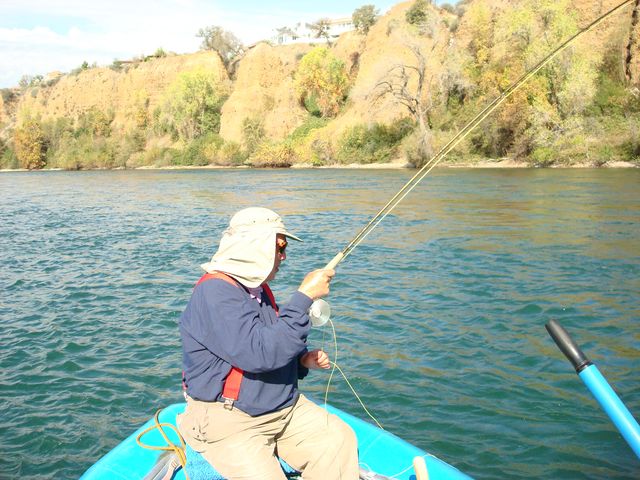 ---
Right on Pops, fish on bro!
---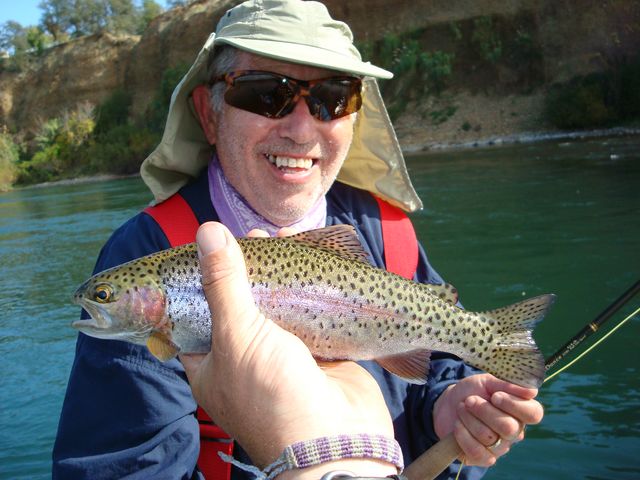 ---
The apple of Craig's eyes his father, Pops!
---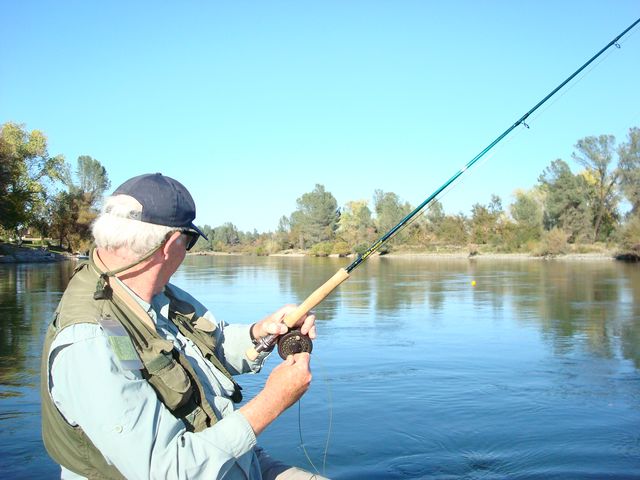 ---
My good friend and customer George Protsman on the Lower Sac http://www.savelakealmanor.com
---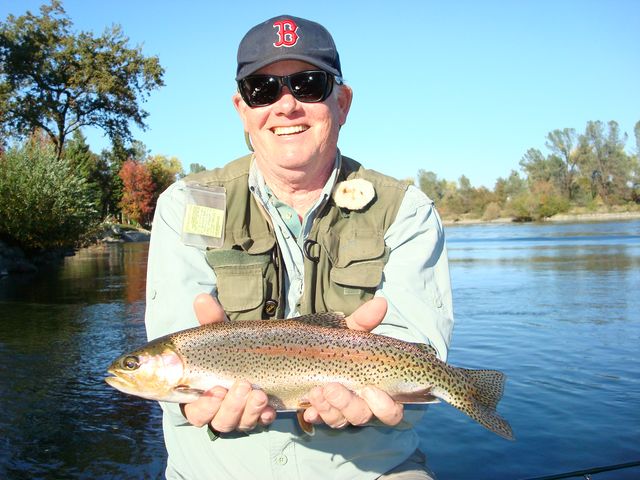 ---
Nice George, another great adventure!
---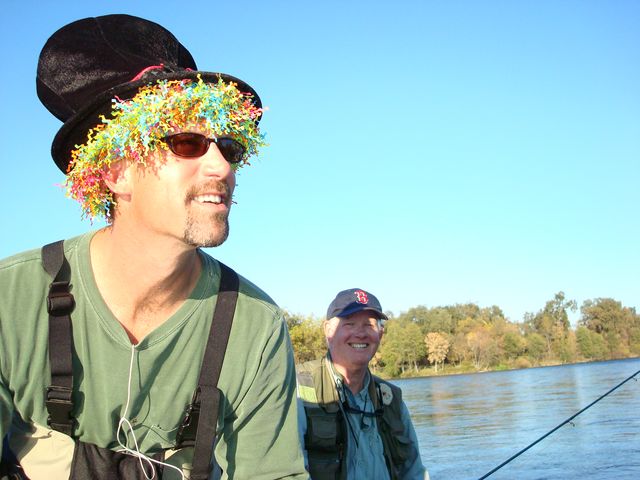 ---
Happy Halloween Folks!
---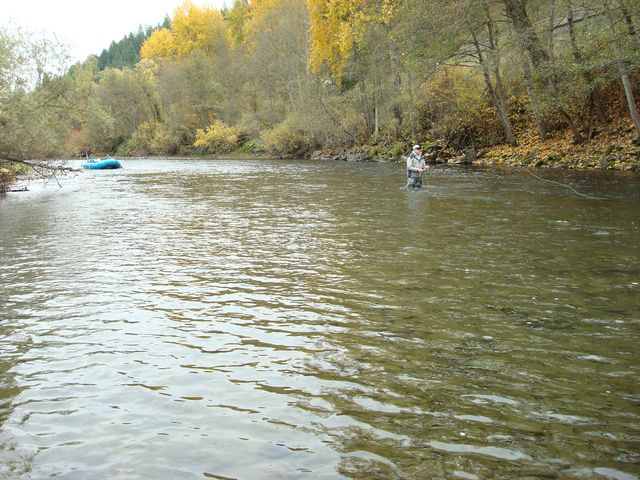 ---
Trinity fishing is some of the best I've ever seen!
---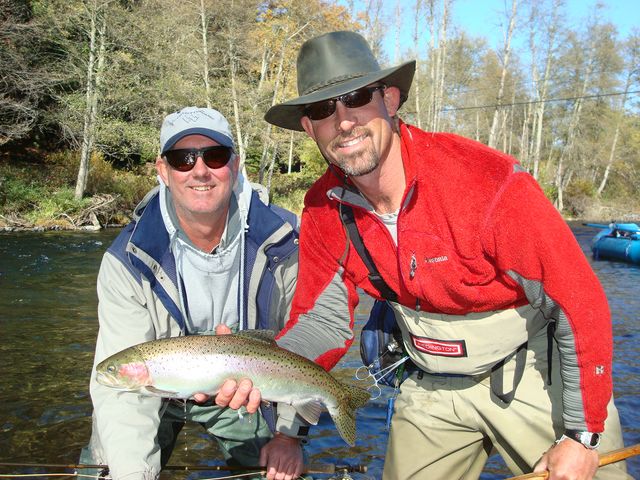 ---
Livin large on the Trinity. Hey Jack, that's a loud jacket man!
---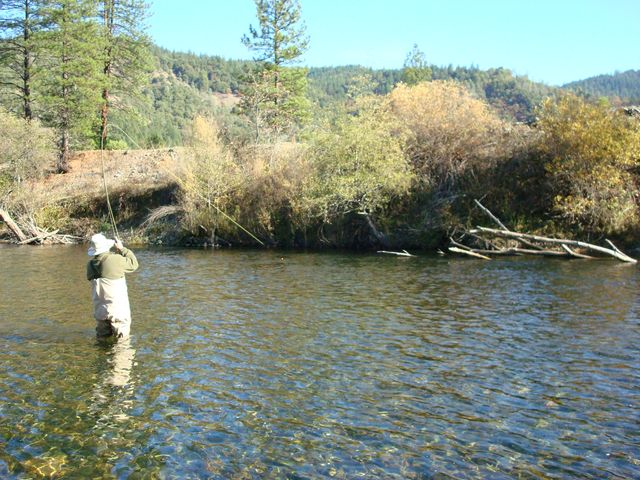 ---
Some of the most undefined areas that don't look right, are so right! Slow water and foam is home…
---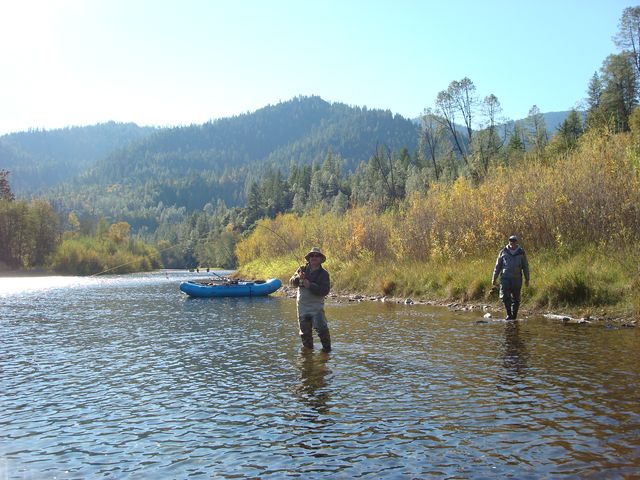 ---
big fight!
---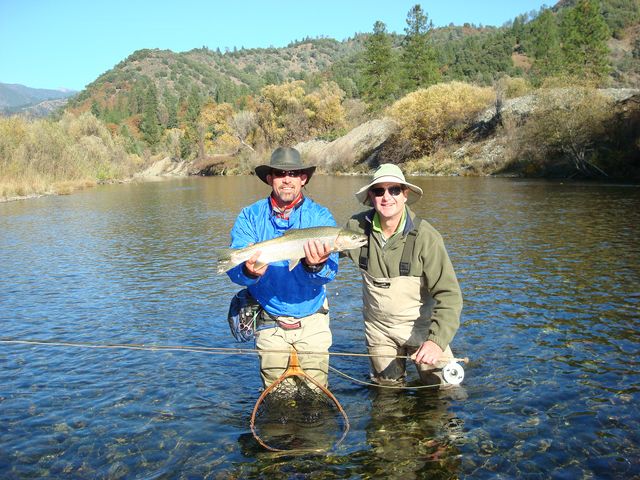 ---
WAY TO GO JOHN SACCO!! YOU'RE MY SIZZLER OF THE WEEK AWARD WINNER!! CONGRATULATIONS SIZZLER, MANY RIVERS TO YOU, JACK TROUT
---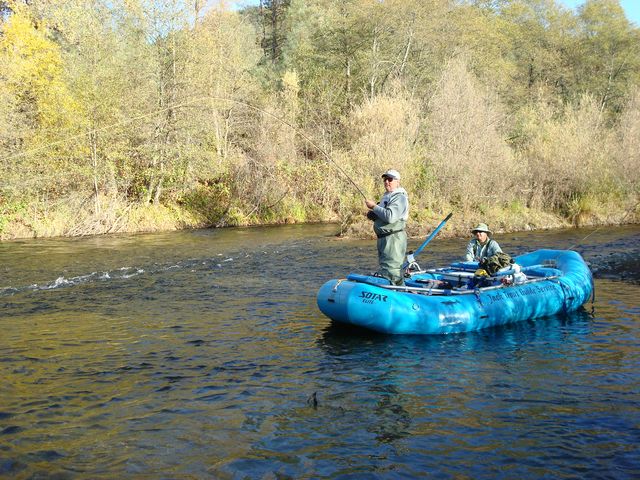 ---
WHAT A GREAT DAY WE HAD!!
---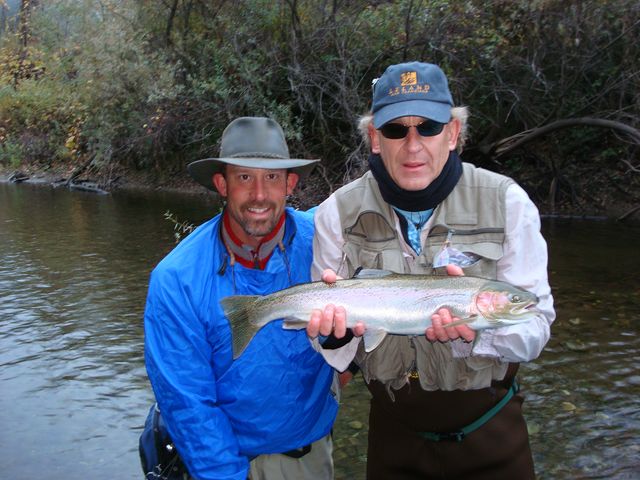 ---
JIM MOSSOP AND HIS FRIEND CAUGHT AND RELEASED 8 STEELHEAD AND ONE SILVER!
---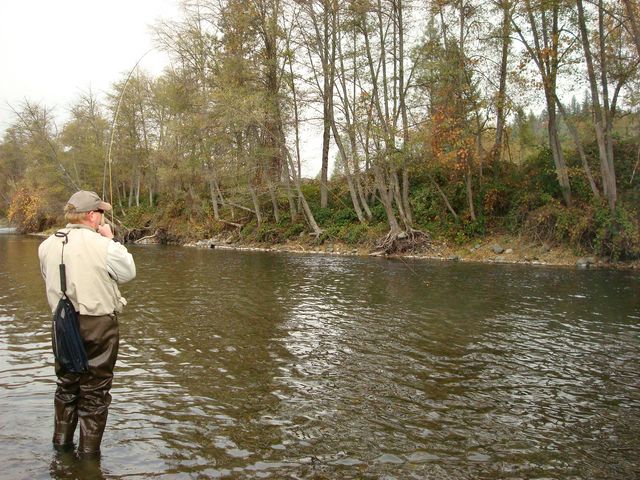 ---
FISH ON BRO!
---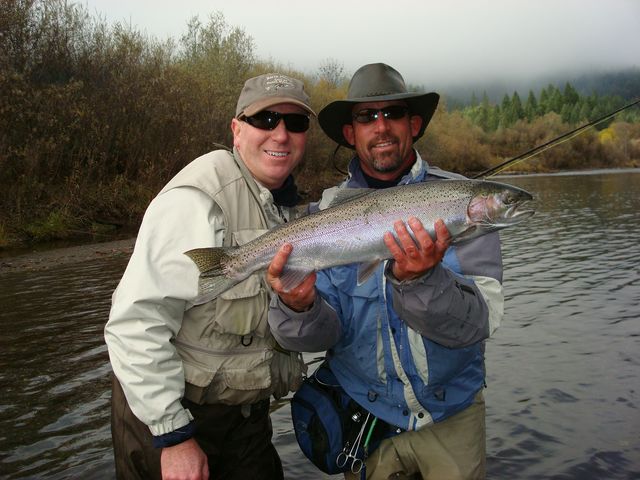 ---
All those hours…PAY DIRT!
---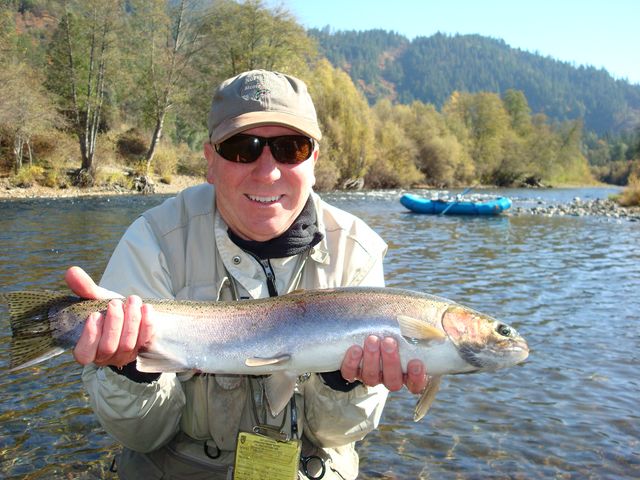 ---
2nd hook up in the same hole ~ HUBBA HUBBA!
---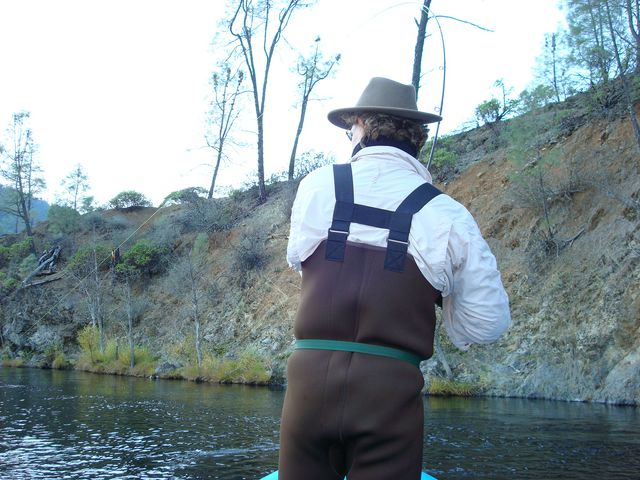 ---
Jim Mossop, ladies and gentlemen!
---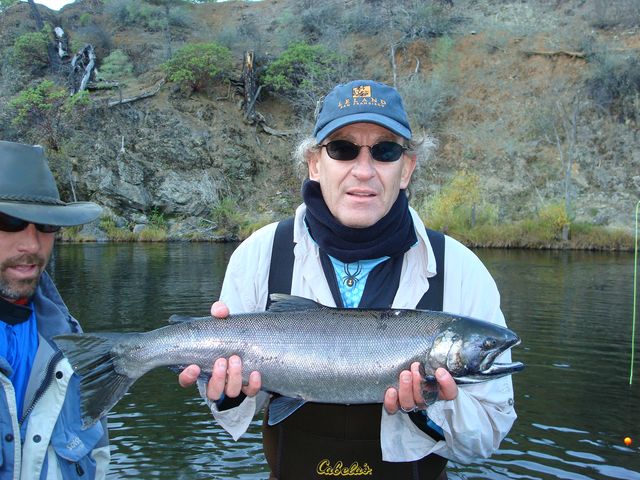 ---
If I'm not mistaken, this looks to be a wild Silver Coho Salmon! Endangered and rare.
(White lined gums)
---
THANKS FOR MAKING OCTOBER THE BEST MONTH EVER! JACK TROUT
---
EMAILS FROM YOU:
Jack,
What's going on in Nov. I'm getting a bad case of the Joneses for some steelhead action on the Klamath.
Regards,
Jim Pett
---
We both had a good time and we'll be back !
John Sacco
---
Hi Jack –
Mike and I are attemping to put together a fishing
trip for Nov 15 and 16. What rivers are good and what
is the availability of guides.
Many thanks, Bill James
---
Thanks for a great trip and fun fishing. Madeleine and I had a great time being with you on the river. We look forward to our next quality time with you.
If you could but a banner ad on your web site about Lake Almanor and our savelakealmanor.org web site it would be much appreciated by the good folks in the Almanor Basin. Thanks for your suggestion.
Per my phone message yesterday just to double confirm our Trinity River trip.
We are booked at the Indian Creek Motel on Nov 8th.-9th to fish the Trinity on the 9th-10th with you. Son (T.J.) and I will meet you for dinner around 6:00P.M. at the motel. You are bringing a sinking line rod for T.J. Any other suggestions about clothing or fishing gear please advise.
T.J. and I are very excited about this fishing adventure with the happiest and best guide on the river.
Tight Lines
George Protsman
---
Hi Tom Thanks so much for sending the fantastic pictures of lots of beautiful places. The McCloud pictures were really great. Looked like alot of older folks were enjoying the falls…as we have done so many times! And we didn't realize that Jack Trout offers so many fishing trips around the southern hemisphere. I'lll bet you are tempted to join the one to Chile.!! Bye E S
---
Hey Jack,
Hope the fishing is hot! Look forward to spending time on the river with you.
Couple of questions, where should we meet? What time? If i stay the night, where do you recommend?
Thanks,
Steve Weber
---
I'd like to do two days on the Trinity or Klamath. I'm trying to find another
person to share the cost but I'm not having much luck. Let me know if you
get any other inquiries for a single that needs to be paired up. I'm flexible
so let me know if you get any cancellations.
Thanks,
Mark
925-998-9487
---
Jack,
You are a photographic Guru! I hope you never get arthritis in your camera finger!
Seriously, I will think about the Patagonia trip, but your California guiding also seems like a lot of fun with a lot less traveling!
When is a best time to come out and fish with you for 3 or 4 days. (two of us) What would logistics from Florida be, place to stay and eat, and kind of fishing methods. (fly, spin, dynamite, etc.) Any and all info is appreciated.
Thanks, Ron
---