*****TRINITY AND KLAMATH RIVERS STEEHEAD ARE COMING IN!*****
---
---
Here at the mouth of the Klamath River at sunrise, Shasta hears a sea lion break surface as it throws a huge salmon up in the air, only to slice it in half before it swallows it's breakfast on a beautiful fall morning.
---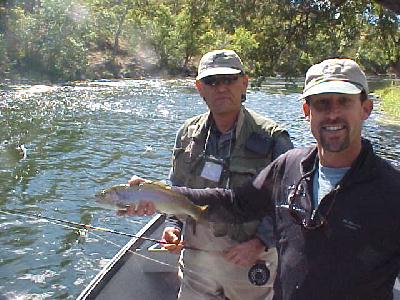 ---
Half pounders on the Upper Klamath can be fun, it's the adults that get the heart pumping though, and that is right around the bend!
---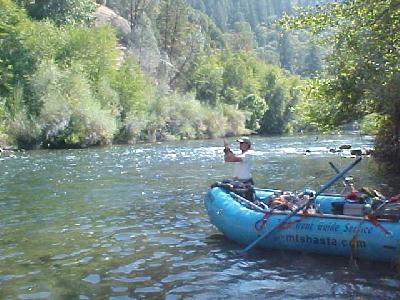 ---
Over on the Trinity things are heating up! The salmon are thick and can be seen traveling under the boat. Mike hooked into a huge steelhead that got off right before he landed it. It looked to be over 15 lbs.!!! After that we hooked into
salmon pretty consistantly and I caught a 13 inch brown!!
---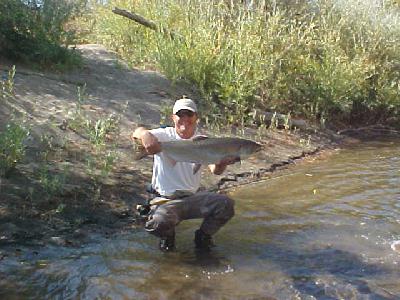 ---
Mike landed this awesome cromer King Salmon weighing over 18 lbs. He landed it on his 8 wt fly rod and we took it home for dinner!!! We'll keep the cromer salmon, why not Sizzlers!! jt
---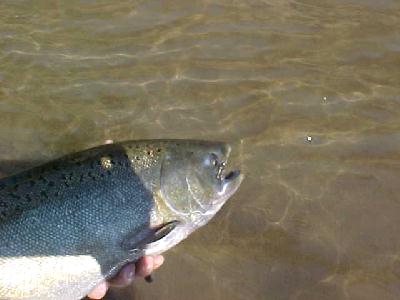 ---
Using a bead headed poxyback hairs ear is effective for catching both steelhead and salmon on the fly. The fight is marvelous, and if you have at least an 8 wt. the fishing is excellent. I suggest though using a 10 wt. fly rod so you can turn them….jt
---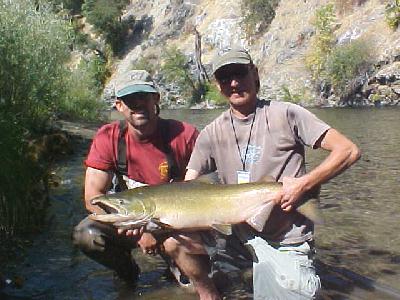 ---
This lunker caught by Mike's brother Matt could go over 20 lbs.! Way to go Matt, YOU'RE MY SIZZLER OF THE WEEK AWARD WINNER!! CONGRATULATIONS SIZZLER!!
---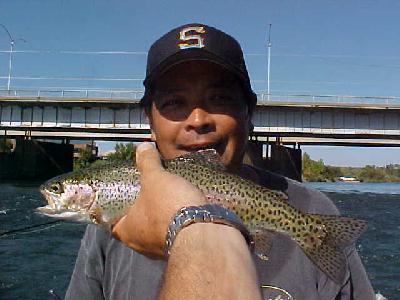 ---
Life is grand on the Lower Sac, temps are perfect but unfortunately the fishing has slowed down. The egg bite is just starting but the fish size is small for now. Use pink
eggs, Fox pupas size 16 and Micro mayflies size 18 green. Things will start to pick up in a week or so….
---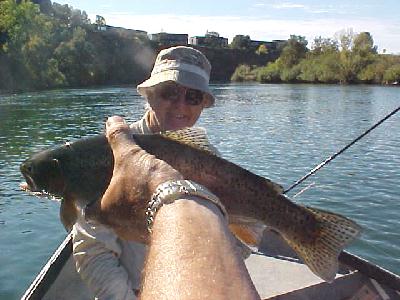 ---
Bill Berlung caught many smaller trout the day we floated the Lower Sac, I anticipate better fishing with the weather
turning colder and a little rain wouldn't hurt..
---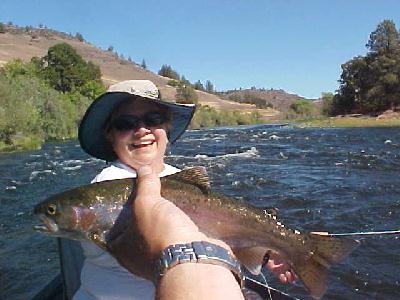 ---
Cathe on her first fly fishing trip ever had a ball!! She landed 18 half pounders and her friend landed 11 on the Klamath River. Way to go Cathe hope to see you again soon!! Jack Trout
---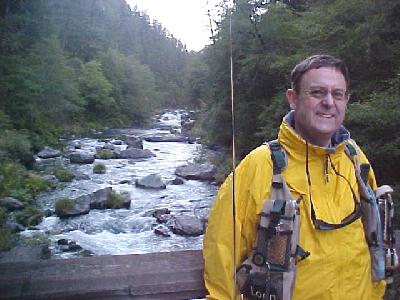 ---
Luke Alexander from the San Jose Fly Casters always enjoys his trips up in Siskiyou County! The McCloud has been great as of late, the hatches are coming out now mid-day. Use a Adams size 16 or a Z Caddis size 16 to entice them up… The October Caddis are just starting to appear…jt
---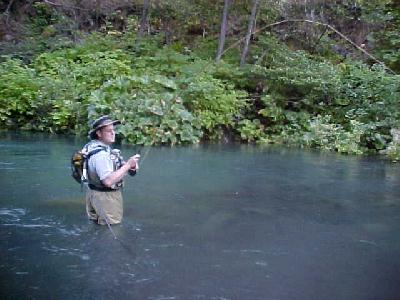 ---
Fish on Luke!!
---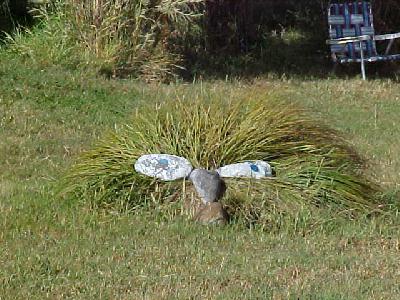 ---
On the Upper Klamath, Chicken Face can be seen about half way down. This always puts a smile on our faces…HOPE YOU LIKE THIS WEEK'S STORY, STAY TUNED AS WE REPORT FROM THE TRINITY, HAPPY CAMP ON THE KLAMATH AND MANY OTHER RIVERS.
MANY RIVERS TO YOU, JACK TROUT*****
---