STEELHEAD SIGN UPS FOR KLAMATH * TRINITY  & LOWER SAC                            
STILL HAVE SPACE IN SEPT * OCT * NOV 2015
530-918-8879 OUR INTERNATIONAL PHONE THAT RINGS ME ANY WHERE OR EMAIL AT INFO@JACKTROUT.COM
Need an up to the minute update? Check out our Facebook Page & Videos –   JACK TROUT FLY FISHING FACEBOOK PAGE
JACK TROUT FLY FISHING INTERNATIONAL GOES TO CUBA ON OCTOBER 22ND, 2015, THERE IS STILL ROOM!
Click Here For More Information – www.cubaflyfishguide.com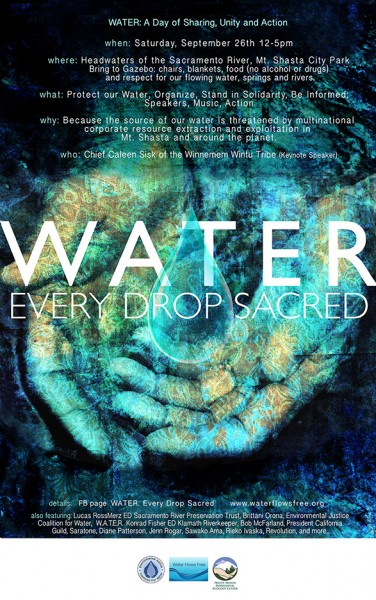 Crystal Geyser plans environmental review for Mount Shasta plant
The Crystal Geyser Water Company has announced that it will be preparing an
Environmental Impact Report for its proposed water bottling facility in Mount Shasta.

Sep. 16, 2015
http://www.siskiyoudaily.com/article/20150916/NEWS/150919740/?Start=1


The Crystal Geyser Water Company has announced that it will be preparing an Environmental Impact Report for its proposed water bottling facility in Mount Shasta.

According to a press release issued on Wednesday, the company has been informed that its planned facility will require a permit from the Siskiyou County Air Pollution Control District.

"In an effort to be completely transparent with the community we have decided to move forward with APCD in the preparation of an Environmental Impact Report," the release states. "By preparing this EIR, we will be able to analyze all potential impacts of the plant operations in Mt. Shasta.

"We stand behind our commitment to sustainable operations and a healthy community. We are confident this environmental review will show that our operations will have no discernible impact on the local environment."

The call for an EIR on the project has been strong from community groups in the Mount Shasta area, with numerous residents going before the Siskiyou County Board of Supervisors over recent months to express their concerns.

The county has maintained since the project was announced that the planned use is consistent with the land use for which the property was zoned, exempting the project from environmental review requirements.

The group We Advocate Thorough Environmental Review recently filed a suit in the Siskiyou County Superior Court in late August regarding the project, arguing that the company should be required to prepare an EIR before proceeding with the plant.

Judy Yee, executive vice president of marketing and business strategy with the Crystal Geyser Water Company, told the Siskiyou Daily News on Wednesday that the calls for an EIR will now be answered.

She said that the EIR will review potential air emissions, light pollution, noise, traffic and water usage, all of which have been brought up by concerned citizens since the project's inception.

While the company does not have an estimate on how long the EIR will take to complete, Yee said that she believes it will be done in an efficient and timely manner.

The plant was originally planned to be open by late 2015, so the EIR will likely have an effect on the opening date.
Yee noted that she is confident that the environmental review will show that the plant's operation will have no negative impact on the environment.

Part of that confidence, she said, comes from the plan to build a "state of the art" facility with the environment in mind.
As for the lawsuit, she said that the company is still reviewing the brief, but that she hopes the complainants and other concerned parties will be satisfied with the company's choice to do an EIR and with the results.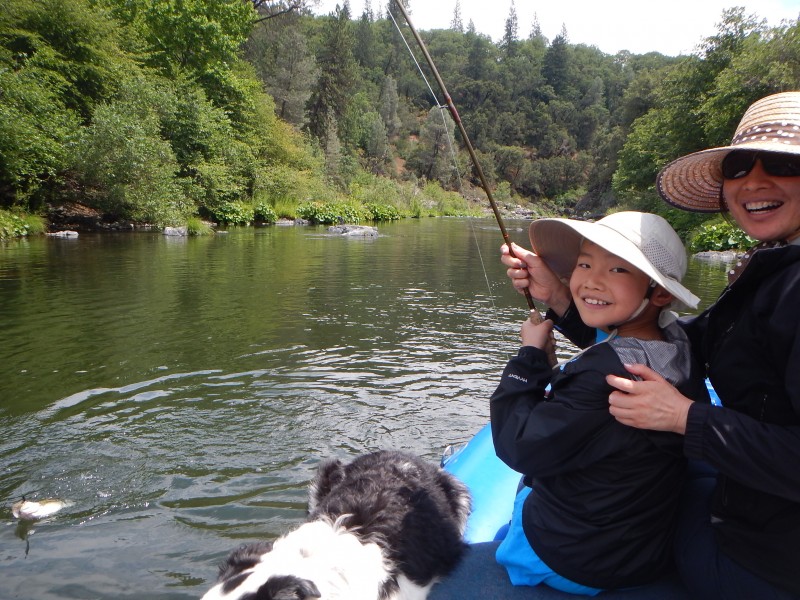 This summer has been a hoot, it's been extremely hot and the lowest water I've ever seen, but with 8 different rivers to choose from and fielding so many calls from Trip Advisor, I have to come through for the hundreds of new anglers that will save and defend our precious resources for future generations. It's up to you kids to save our rivers, forests and lakes and protect them from those idiots out there that don't have a clue and wonder why the garbage is piling up between their legs.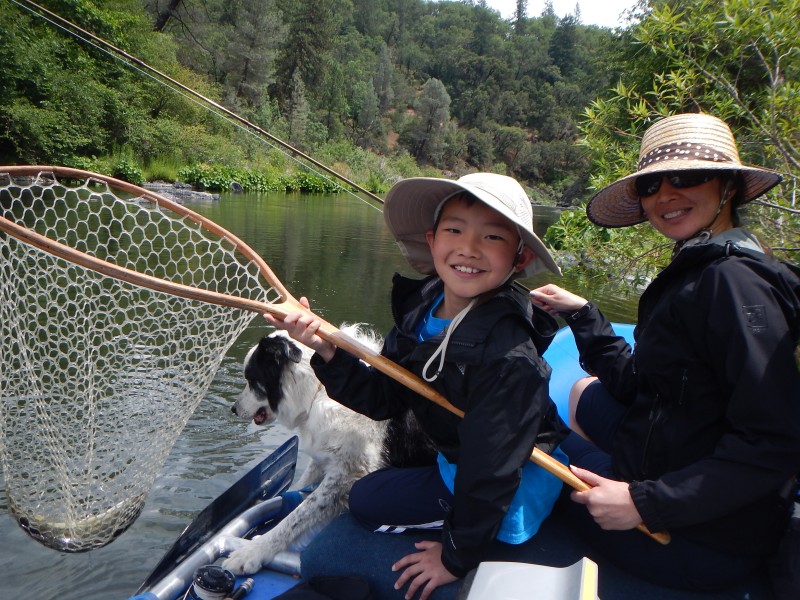 Teaching folks fly fishing is a passion I have had for many years and sharing these adventures with all of you out there that will be watching for the next 10,000 years, we just wanted to say thank you for watching and please use these pictures to compare to what the conditions are in your decade or century. Sometimes I wish I could watch Joaquin Miller's blog from 1853 when he was down on the Klamath River by Hug Bug Creek, digging for gold, saving a few Indians lives and freezing his shorts off. (Personally, I could skip the losing of the shorts part..)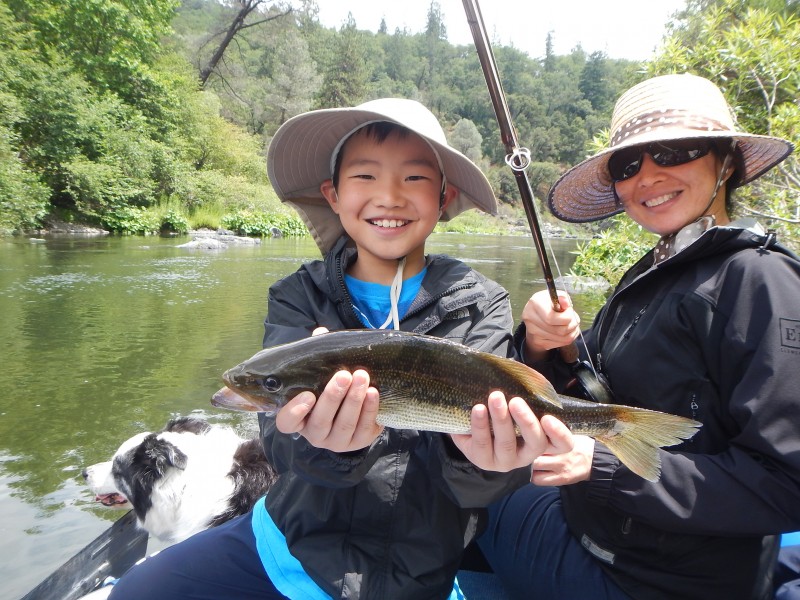 Upper Sac got so hot this summer that on my floats down by Lake Head, California we were catching bass! But the kids loved it!
When you catch your first fish on a fly rod, that's worth bragging rights as they say!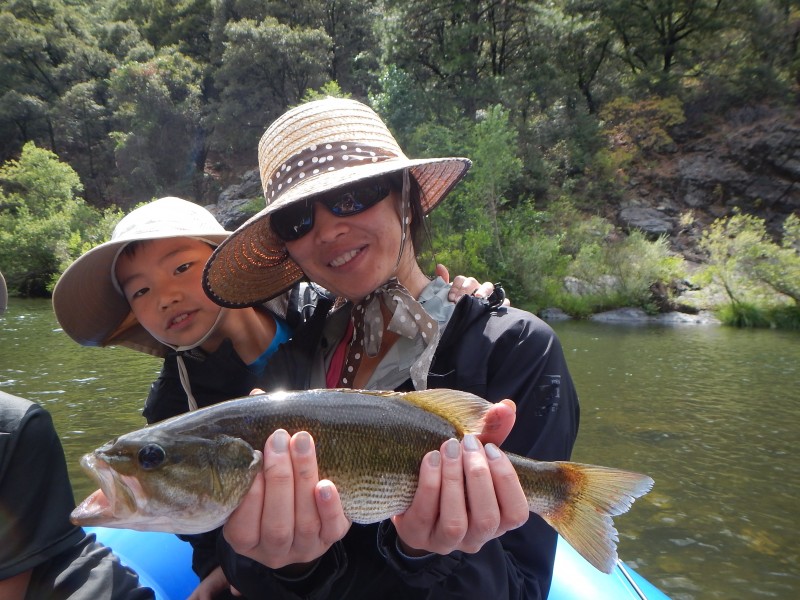 Even moms getting in on the action and boy was that fun, it was a great day.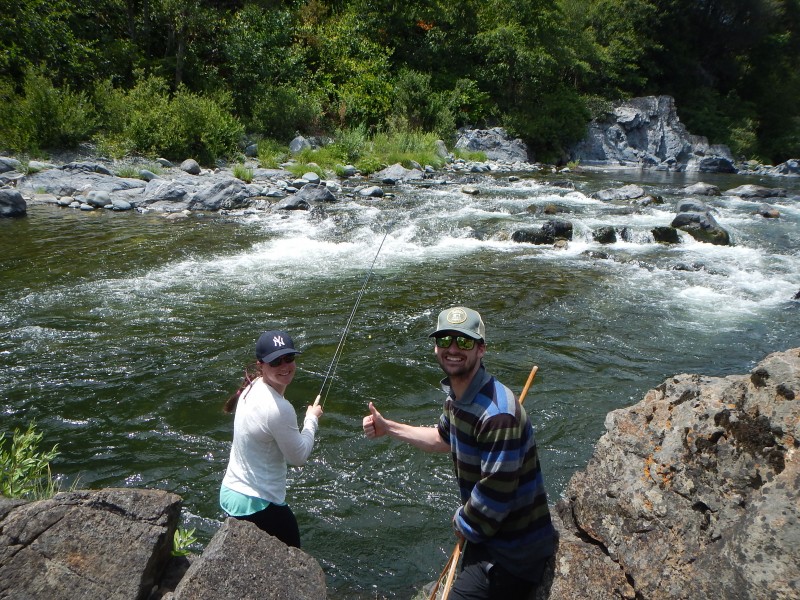 But we also have been catching trout in other sections of the Upper Sacramento River up north of Lake Head.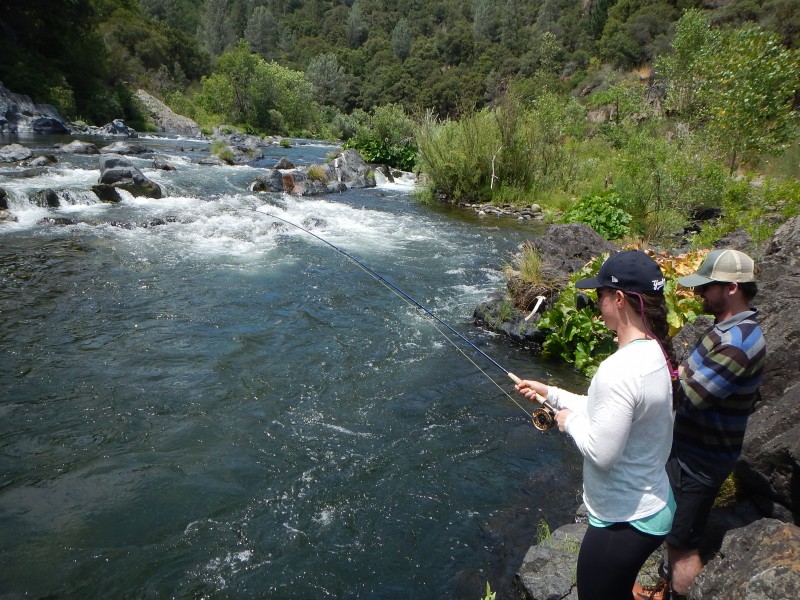 It great to practiced fly fishing when the trout are right below you, my clients had 5 trout right here.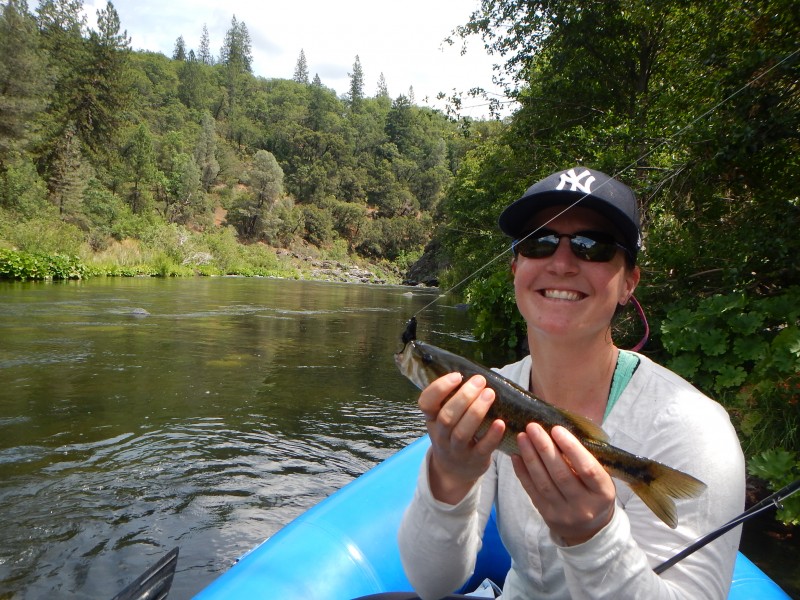 Yea, in the hot summer months with beginners from all over the world including New Zealand, we caught many bass in a river where Shasta Lake used to exist…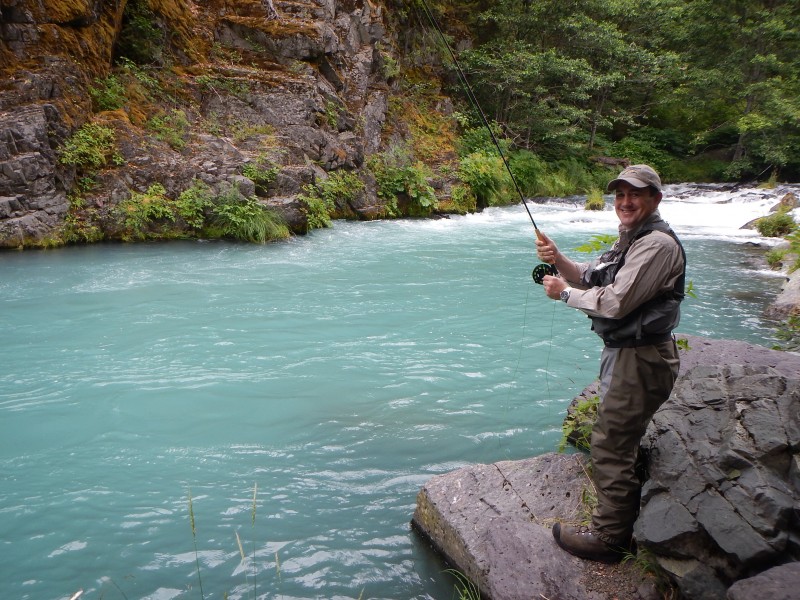 Even military folks showed up and when the McCloud River wasn't being assaulted by the milky loamy flows from Mud Creek that flows from a broken baseline on the Konwokaton Glacier on the east side of Mount Shasta, the fishing was epic.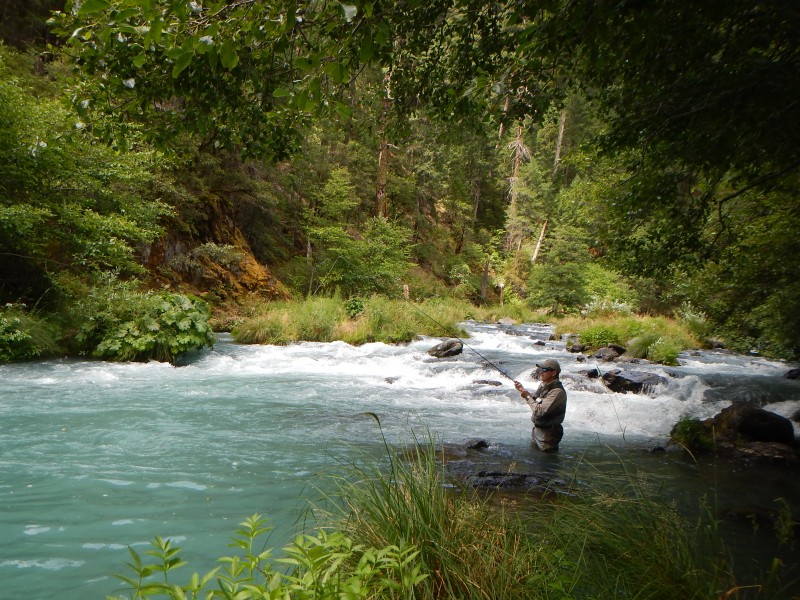 All my favorite spots on the McCloud River in heavy oxygenated water where the trout hold and feed on days with 90 degree temps.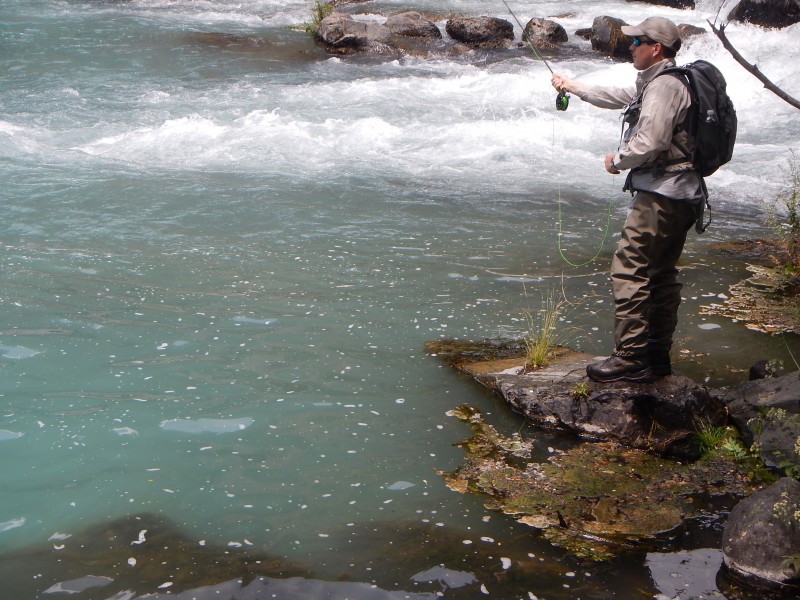 Edges and foam lines, the trout are cruising around in the deep holes and runs in the McCloud River a great place on anyones "Bucket List."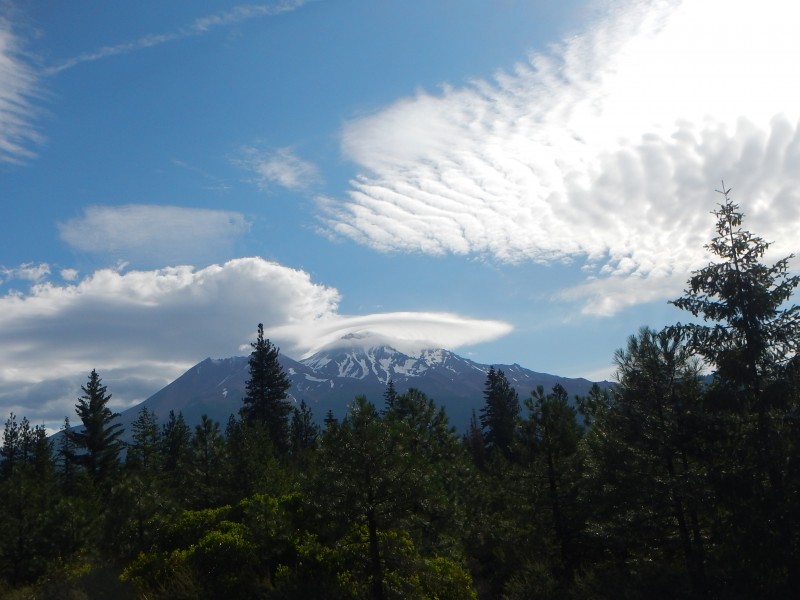 The lenticulars that foam around the peaks of Mount Shasta are incredible, I've never seen a cloud like this hovering around the Shastina Peak, which is incredible if you think about it… Why would that be, and why not lenticulars on the Eddies Mountain at 9500 feet? It just makes Mount Shasta all that much more intriguing, spectacular and mysterious. This mountain lives by her own own terms and if you study history she can predict the future. She's a sleeping giant now, but one day without notice to anyone, she will awaken again and this will signify the changing of a new era like she did for the native Wintu Indians in 1786 when she warned of the coming of the European white man. (Native American Legend.) For now a majestic spiritual mountain that holds incredible scenic beauty known as one of the 7 sacred spiritual places in the world.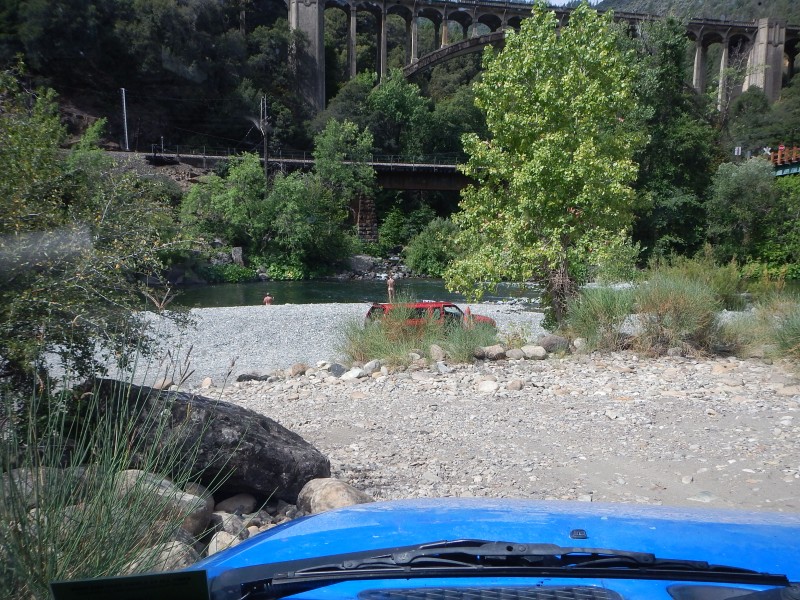 Oh great I got a 7 year old kid with me today and his father and there's a nudie couple out fishing at Dog Creek Bridge. Man I have seen 80 people camping on this beach over the summer and you name it, this place is getting weird, sure wish it would get better around Vollmer's Exit 707 near Lakehead California, people shooting guns off and there's an unsettling atmosphere that reminds me of 1852. One other thing please don't grow pot out in the US Forest, you are damaging creeks with fertilizers, wildlife and trashing the forest we all love and cherish.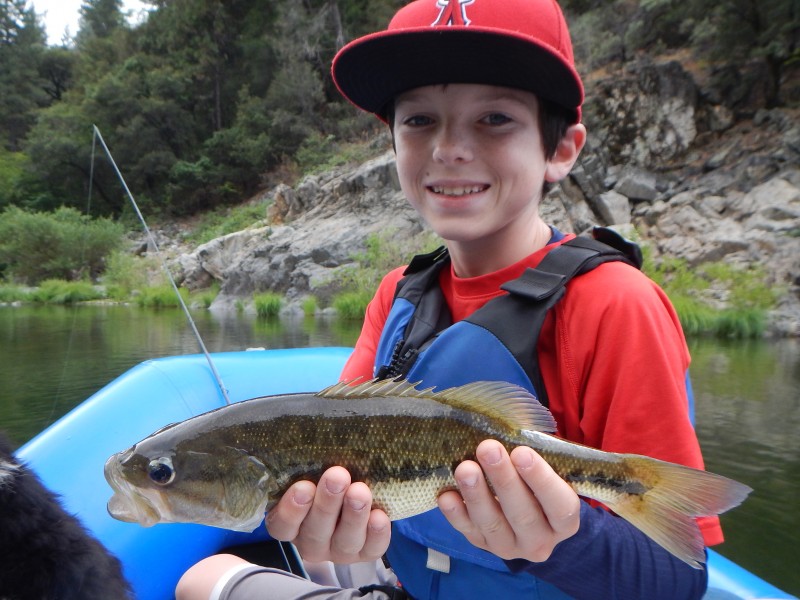 Good kids come up with their fathers and build skills and character that stands generations to come, the experiences and things you share with your children out in the the forests and rivers will give them the confidence they need when they are looking for a place to reflect, grow and share with good fathers as they get older.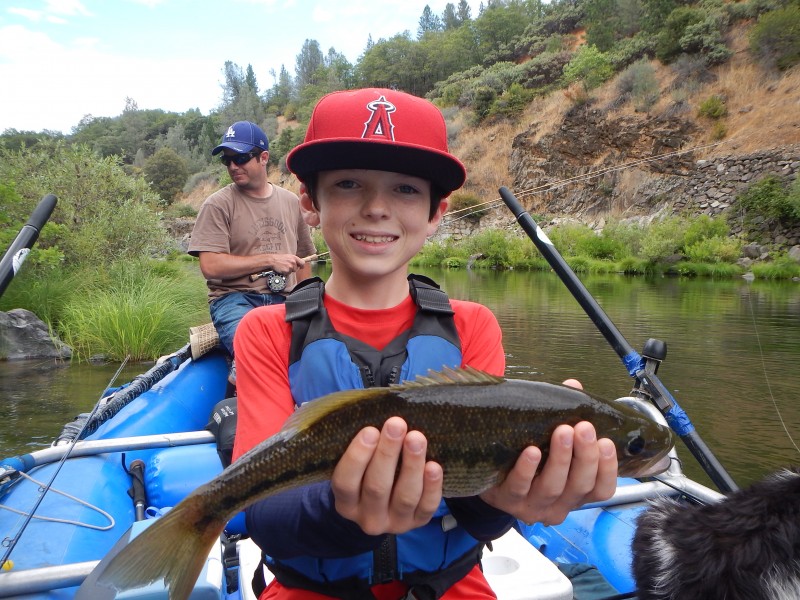 A first catch is a memory that can last a decade with pops, a passion for a hobby can last a lifetime.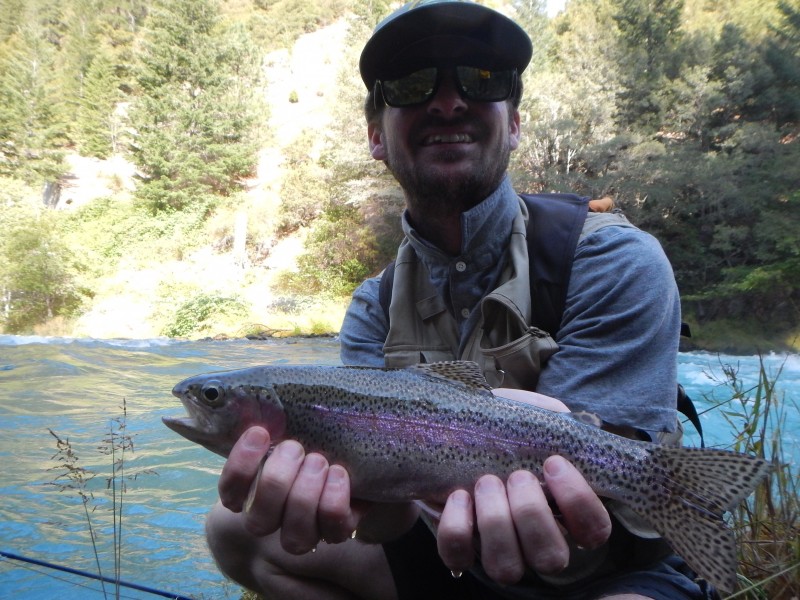 Nice trout in the kisser mate!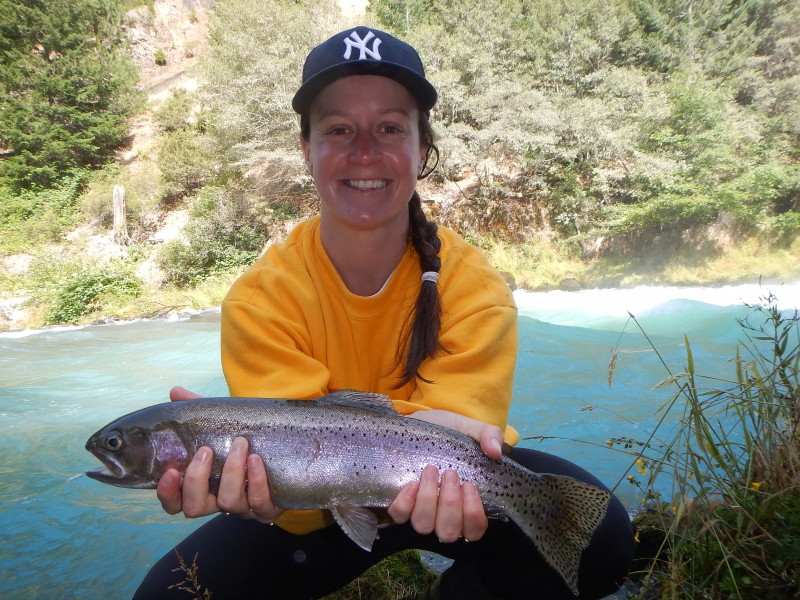 Great trout for the McCloud River, that is larger than normal.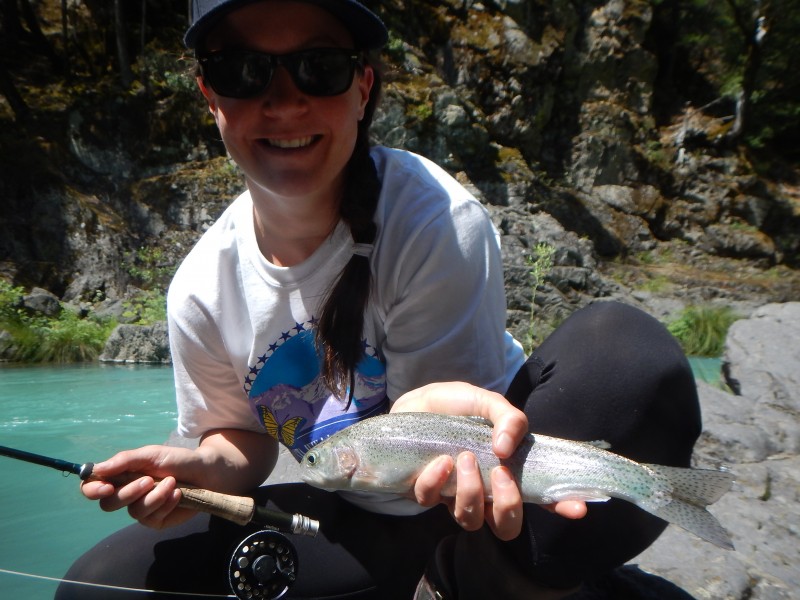 Trout of every size was caught that day.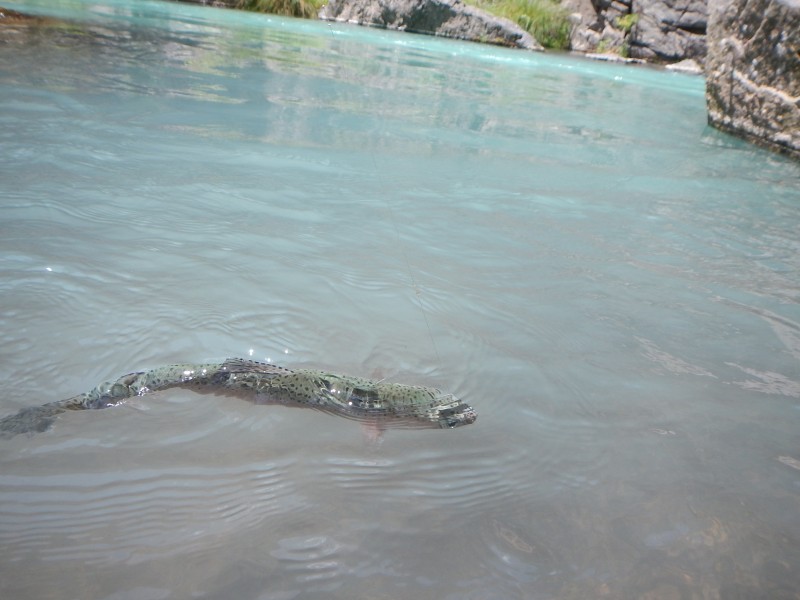 You outta be in pictures..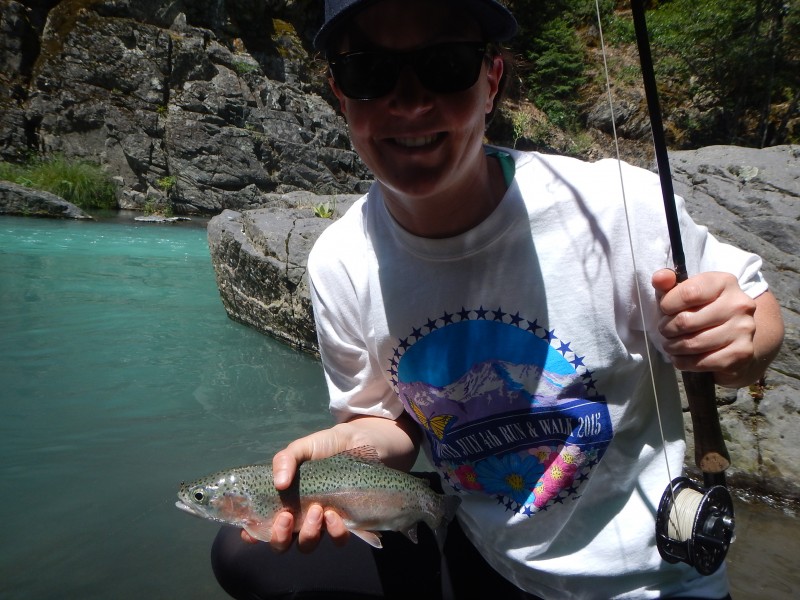 Supers cool, caught mainly on very small flies, down deep on a double nymph rig.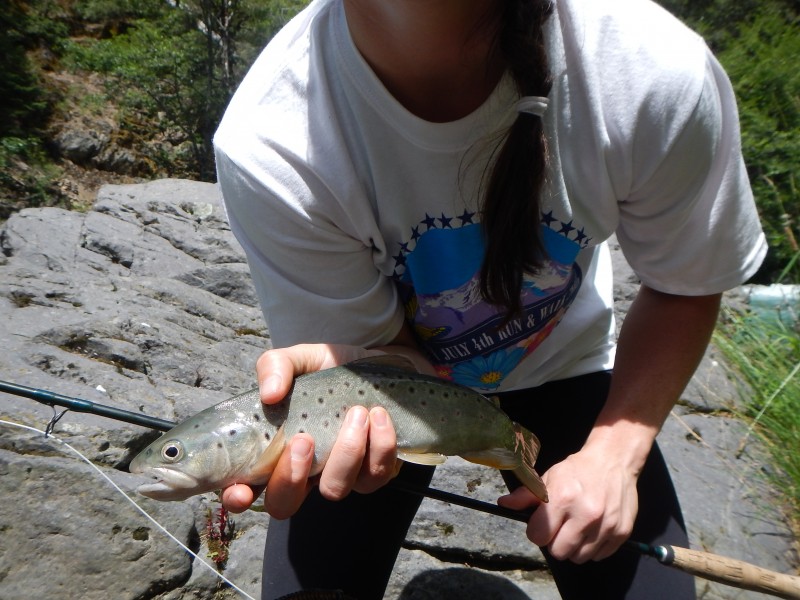 Brown trout with Jimmy Fallon eyes and sense of humor, he could do fintastic impersonations of other fish I caught in the McCloud River, plus play guitar, what a comedian..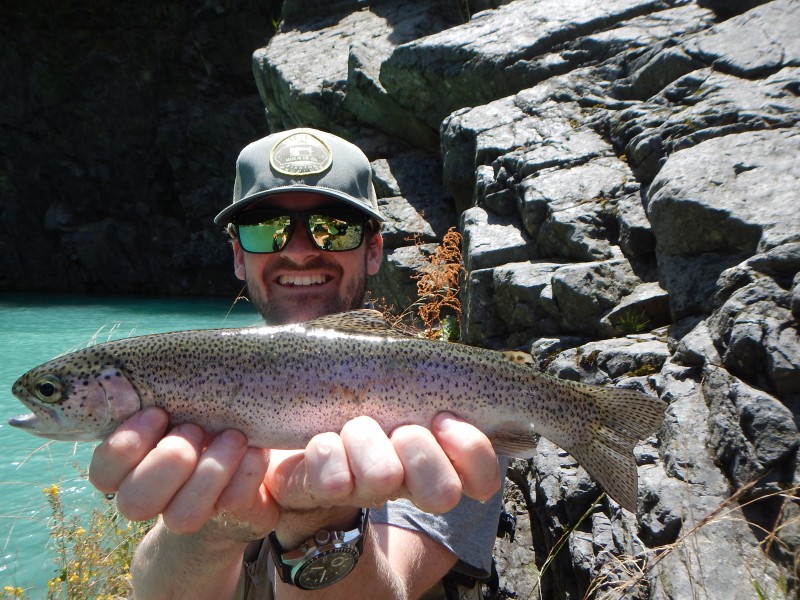 Lovely our client here is from Down Under in New Zealand, it was great for he and his gal to be catching the same trout that were introduced to his native homeland in 1875 from the Baird Hatchery where the McCloud River dumped into the Pit River and where Shasta Lake sadly resides now.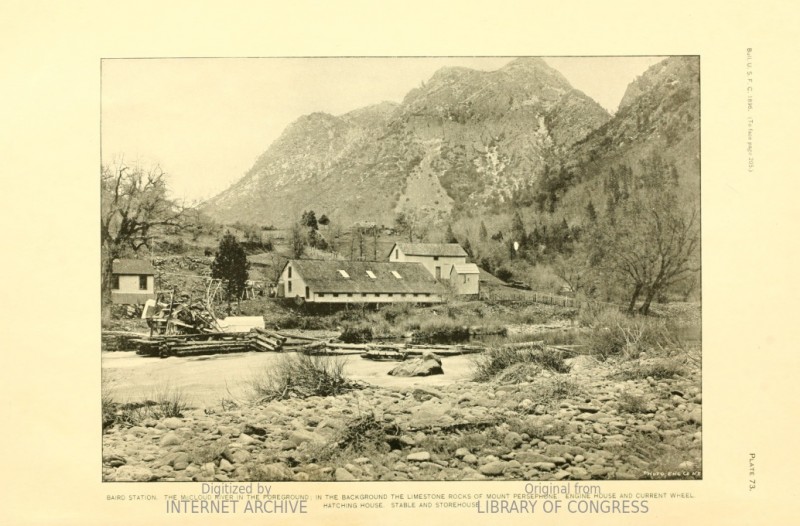 This was the place that Argentina, Chile, Australia and New Zealand first got their rainbow trout. They called them 'California Mountain Trout." out East. In September I am going to write and feature photos rarely seen from the Smithsonian and Library of Congress and tell the entire story of how the McCloud River Rainbow was transported all over the world and the stories that were associated with this incredible historic endeavor. I will cover Northern California from 1848 to 1902, so get ready for some great history and tales that will warm the heart, because we all know Jack Trout is more than just a guide, I'm a geeky historian with a passion for North State history. I love to read on my off days and visit places that were historically significant and gain the knowledge passed down from the generations before by the men and women who settled these lands.
Folks study history, especially you children, otherwise in the future you'll be out in the pastures. jt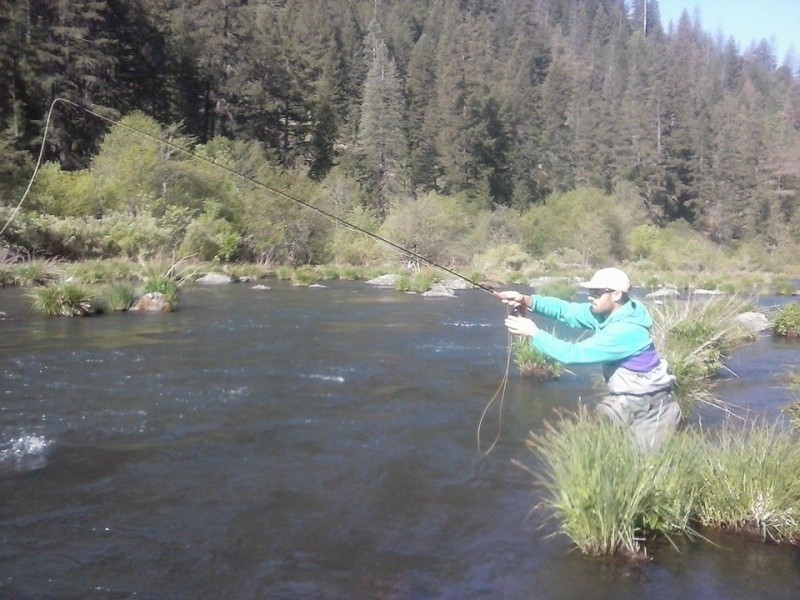 The Pit River is one of the hottest fly fishing destinations in Northern California and our guide Dale Langstaff can put you on top of the fish!
Amazing colors on these deep red sided type rainbows that are hard fighting and have a fintastic spirit!
Our new client Steve Kang enjoyed his trip so much with Dale, he rebooked another trip for September, way to go Dale!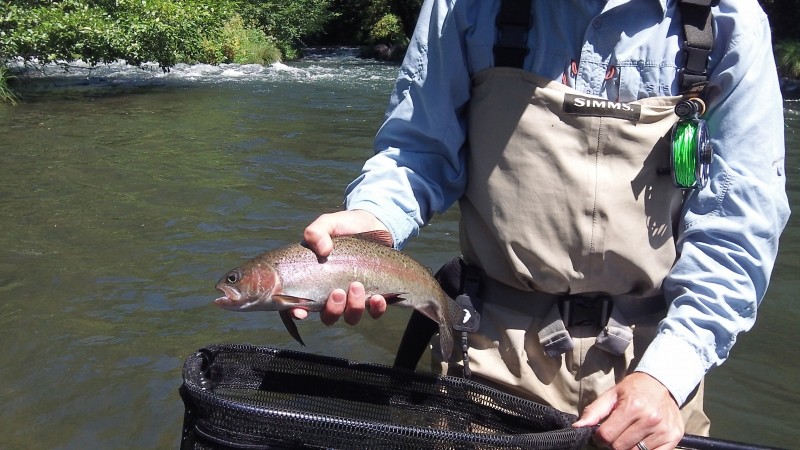 Great experiences and terrific trout, Dale knows the best places to wade to catch quality trout safely.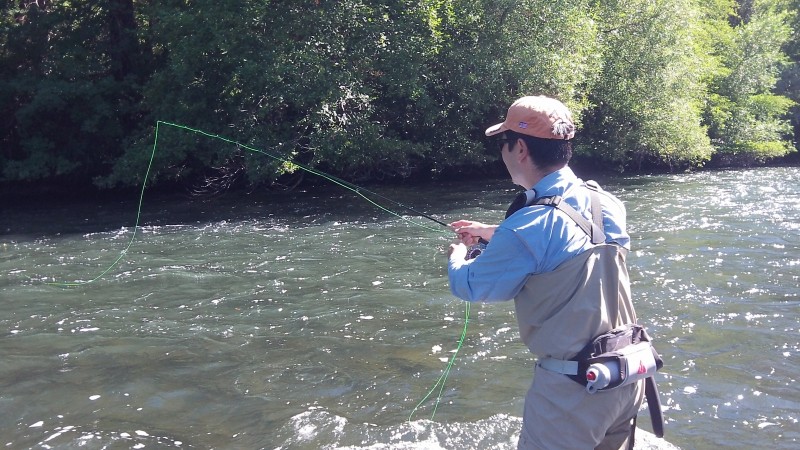 Now that looks like a great place to catch a Pit River Trout! We fish the Pit River in Sections 1, 3, 4 & 5, we also now float a 2 sections of the Pit River too!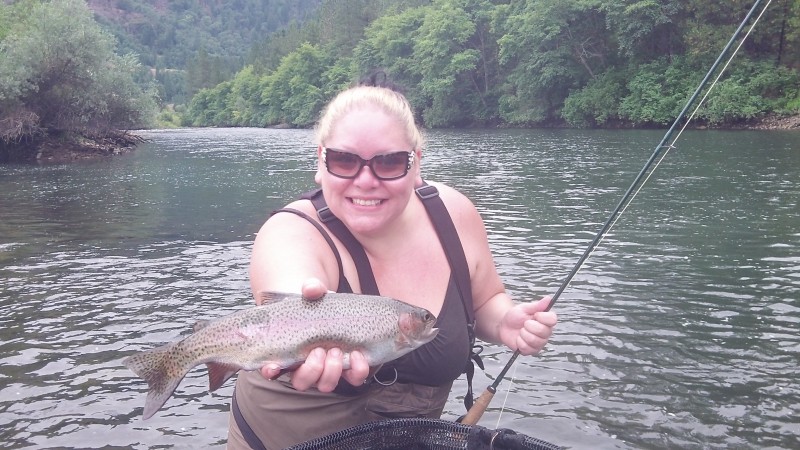 Many quality trout on a magical river that winds it way from the high desert plains from North Eastern California near Alturas.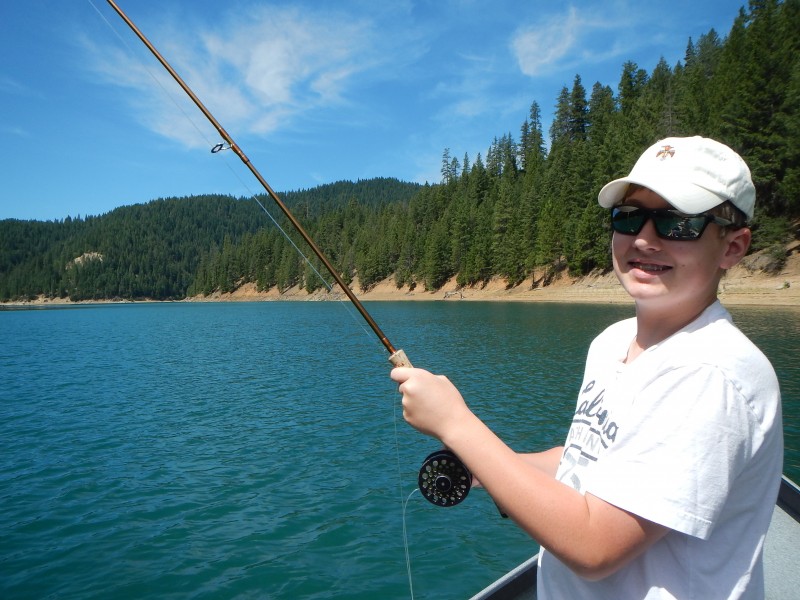 Nathan in his fifth year of fly fishing has become a master folks!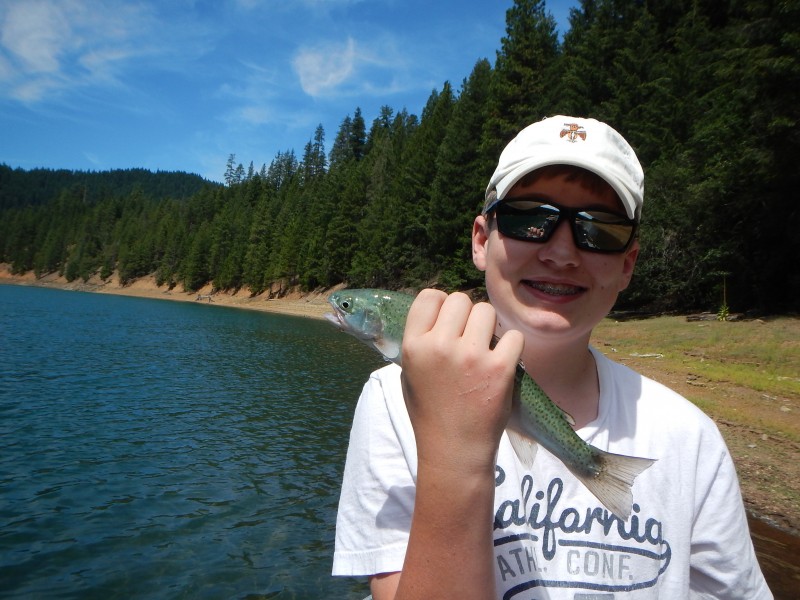 If every kid was this intelligent and happy, we wouldn't need the evening news anymore. They'd go out of business for lack of garbage stories to report on and they would only run endless episodes of CBS Sunday Mornings and the usual little history lesson and the terrific human interest stories of places or people I never knew about in America. Yea, if Nathan represented all people on Earth, life would be a huge laughter, enjoying countless hours of good vibes and fun times with his pops. I have to admit, out of the thousands of kids I have guided over the years Nathan Paris and his dad George are as nice and as fun as it gets people. It renews my spirit and passion for life that there are some really good kids coming up the ranks that will lead us into the next era and know how to live life happily and are apart of the solution , that's an art people! 🙂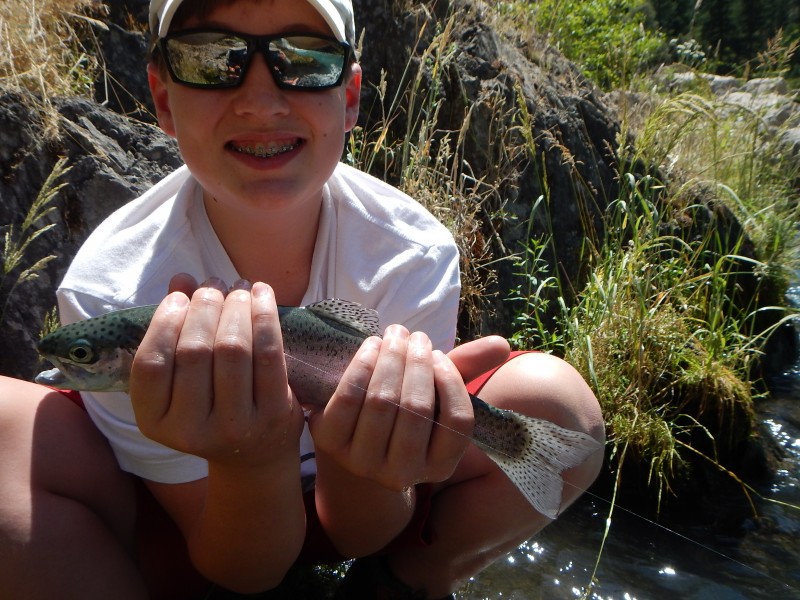 More trout on the McCloud River later that day..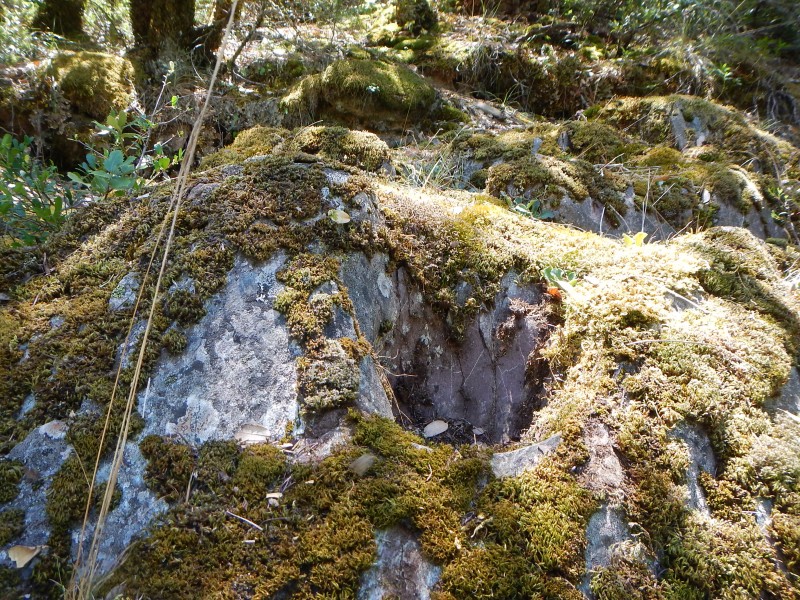 Mortar Hole from when the Wintu Winnemum Indians ruled the river before the clubs on the McCloud River shot and killed native Indians to take over their lands. They never were federally acknowledged or represented in Government, so they never were formally recognized as a tribe in California when the lands were distributed by the State and the railroad selling off warps of land for investing in sections of  train rails and to this day the Wintu have no lands what so ever on the entire length of the McCloud River, so sad. It was Ross McCloud and his dad George McCloud (1st California Fish Commissioner who lobbied to have the river named after his family, it's really called McCloud's River.)
Ross McCloud is also famous for opening the Siskiyou Canyon to safe passage travel. He saw to it that there were no harassment nor loss in passage by any Indians for settlers coming up in the Siskiyou Canyon in 1856 and on the McCloud River. if it was me, I would of kept the original spelling of the river named after the true discoverer of the area Scottish Hudson Bay Fir Trapper Alexander McLeod 1829 the town was named after him, he got hosed. The McLeod River is the real name.
http://www.siskiyous.edu/shasta/bib/B13.htm
McCloud, Ross.  Notice to Packers [1856 opening of the Sacramento River trail to Yreka] . In: Southern, May Hazel.  May  Southern Journals:  Chapter Title: The California Oregon Trail: Sub chapter Title : Central Branch.  c1930s. Unpublished manuscript in collection of Shasta Historical Society. May Hazel Southern was the daughter of 1850's Sacramento River pioneer  Simeon Southern (for whom Sims is named on I-5)     The M.H. Southern journals contain an astonishing amount of local history. Among her findings is the 1856 published statement by Ross McCloud in which he advertises his new project: "The new trail by way of the Sacramento river to Yreka is now completed and trains can now pass without crossing any mountains or having any deep snows to contend with. No molestation from Indians. The undersigned claims this trail to be the best mountain trail in Calif, and asks the public to test its merits and decide for themselves. There is no want of feed for animals on this route.  Ross McCloud, Shasta, Cal. Feb, 2, 1856." The opening of this trail provided an alternative to the longer but established Trinty Center and Pit River routes to Yreka. The new trail enabled the setllement of the upper Sacramento canyon and was instrumental in facilitating the Mt. Shasta region settlement of the late 1850's.     13. History after 1849.  [MS2115].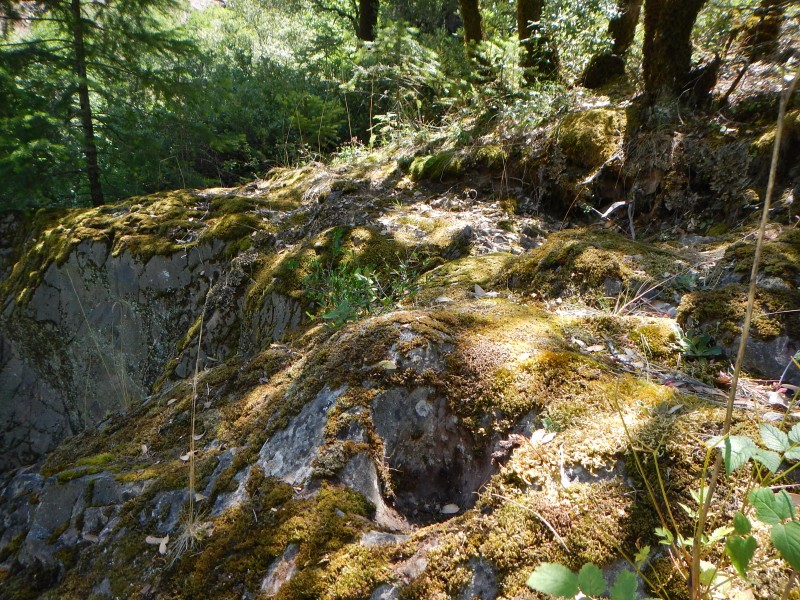 We can all think about the losses to the Wintu tribe that still live in Redding and families like the Hearst, that named their estate and still call it to this day WYNTOON, like it's some cartoon palace they won as a prize for what they stole from the rightful owners in a Citizen Kane fashion. Schillings and Hills Bros. of San Francisco, you also stole and saw to it with your connections in Government that the Wintu Winnemum Indians were never Federally recognized and never helped or handed out anything. Some of us know the real stories, so you enjoy your bloody lands with no boundaries for the rich, wealthy and elite. When the mountain erupts again, the changing of the guard will take place, it's inevitable. After the Hills sold out to Westlands Water District I left guiding the clubs on the McCloud River, I would never sell my soul to the devil, the McCloud River speaks through me. Tom Birmingham of the Westlands Water District, the Darth Vadar's of river's in California. They banned me from Bollibokka Club on the McCloud River for reporting to the SF Chronicle that they were in Escrow with Dorice, Leighton and Grey Hills for the sale of 10 miles of the McCloud River and of course the distribution of water at elevated prices to everyone below Redding, California. Don't you think the public would have a right to know? Westland is never to be trusted, they are the richest water district in the world, a real modern day water mafia. They may come and take your water and river someday too you know …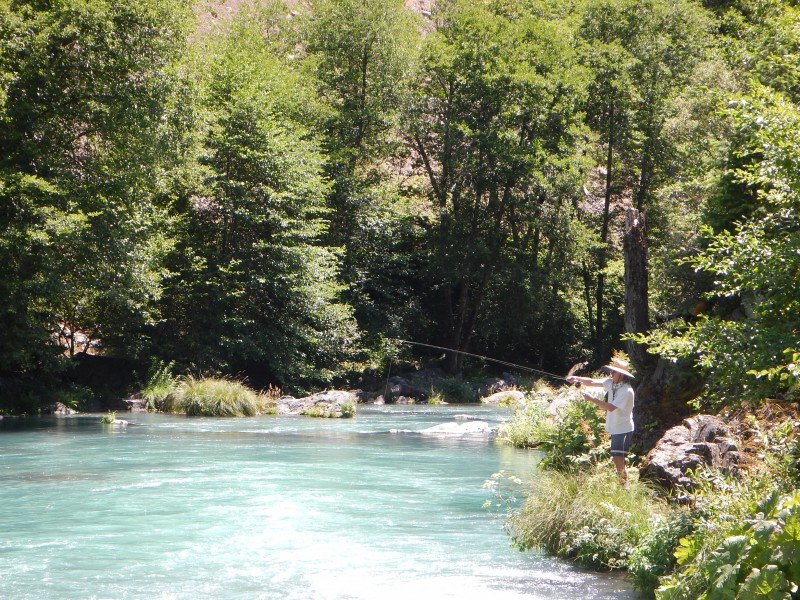 Back to paradise, clients are having great days on the McCloud River and you should too.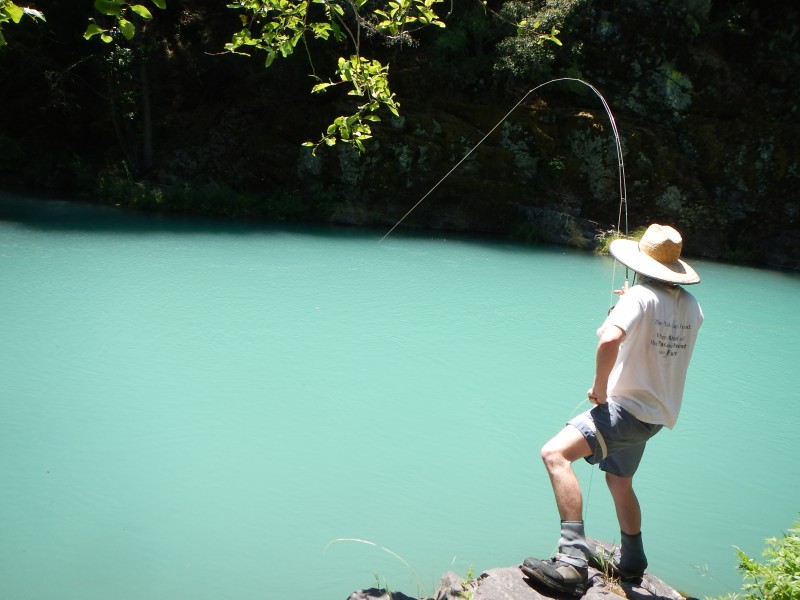 Even in the slow water trout are biting on size 18 & 20 nymphs.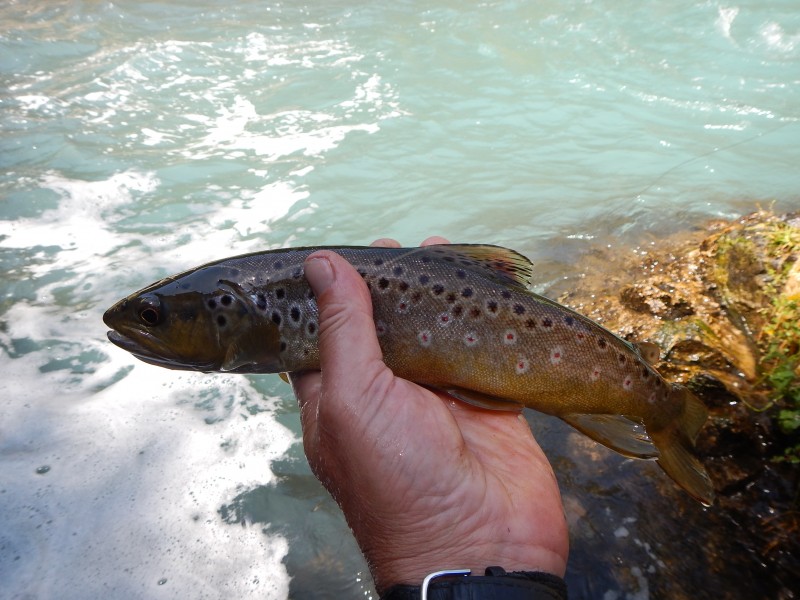 Brown trout were introduced to the McCloud River by the Germans who exported brown trout to the east first then they slowly they were transplanted and introduced out west. Also some trout were brought from England and Scotland and have these red spots and they are called Loch Leven.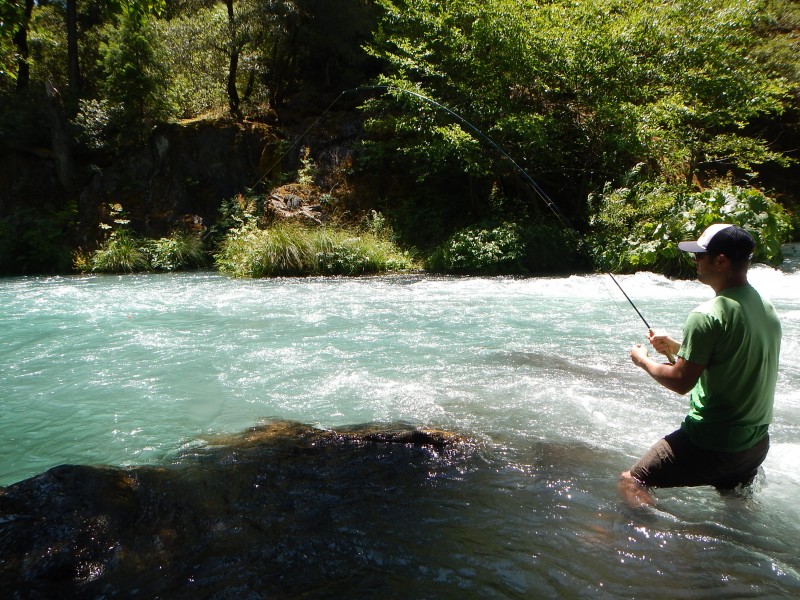 In the hot summer months rely on high sticking and fish the edges of oxygenated water. Best if you can cast over the current and high stick fish on the other side. Stay attached to your flies, slow the momentum of the current down by raising your tip when needed, don't fish more than two rod lengths away, move closer to your quarry don't cast further when you want to try a new spot.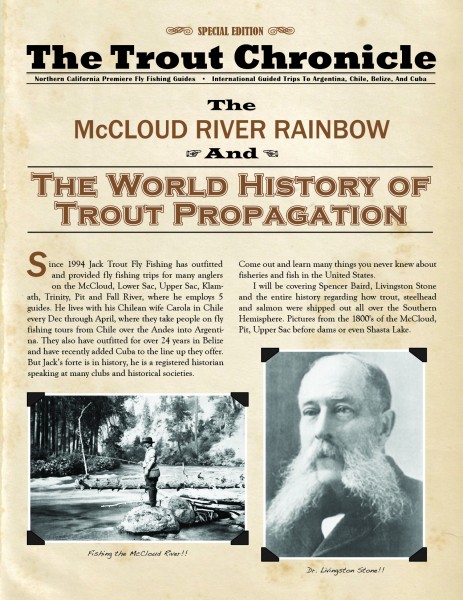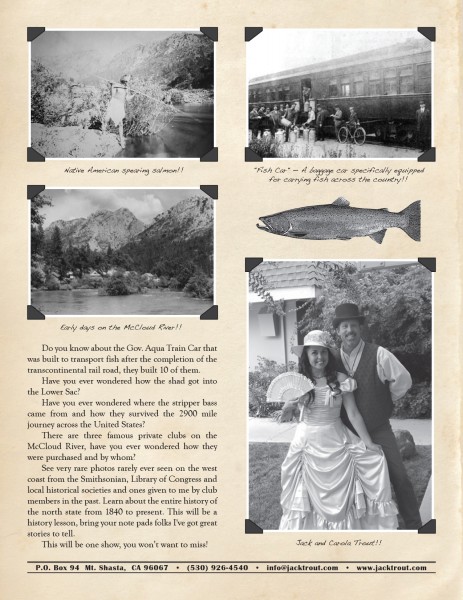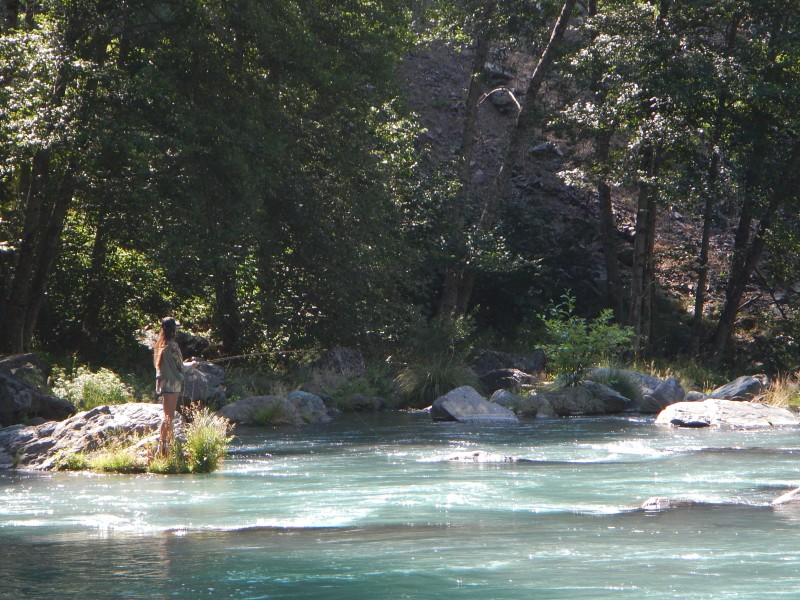 Fish pocket water in the hot summer months, fish like this water because it holds the most oxygen for weary over heated trout.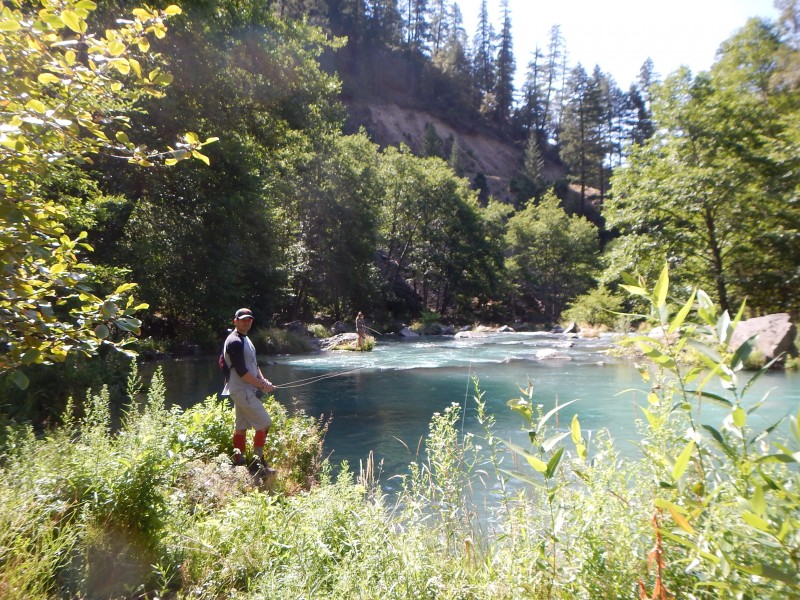 Fish tail outs, trout like to bite flies that swing too, so watch when you are getting ready to recast, you could get a hit on the "retrieve!"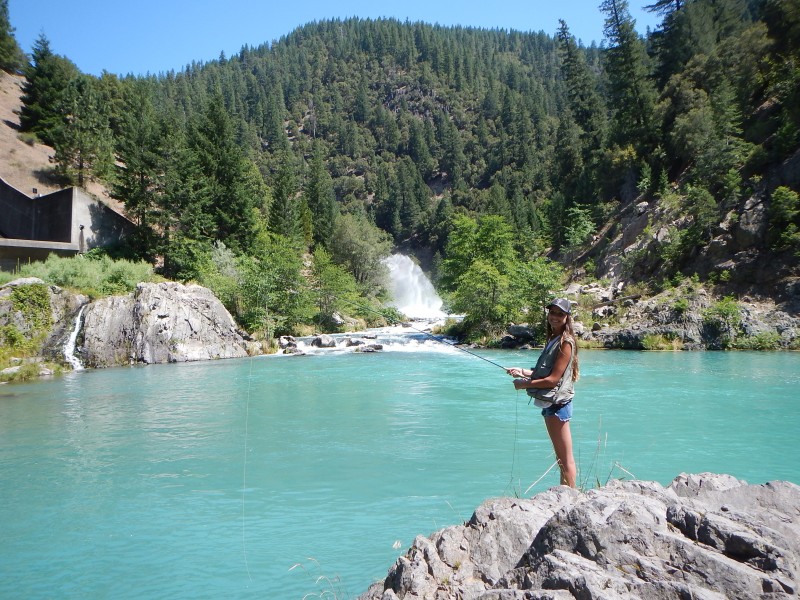 Pools are great to fish but be sure to have 3 flies under your bobber (indicator.) and plenty of weight, to get down!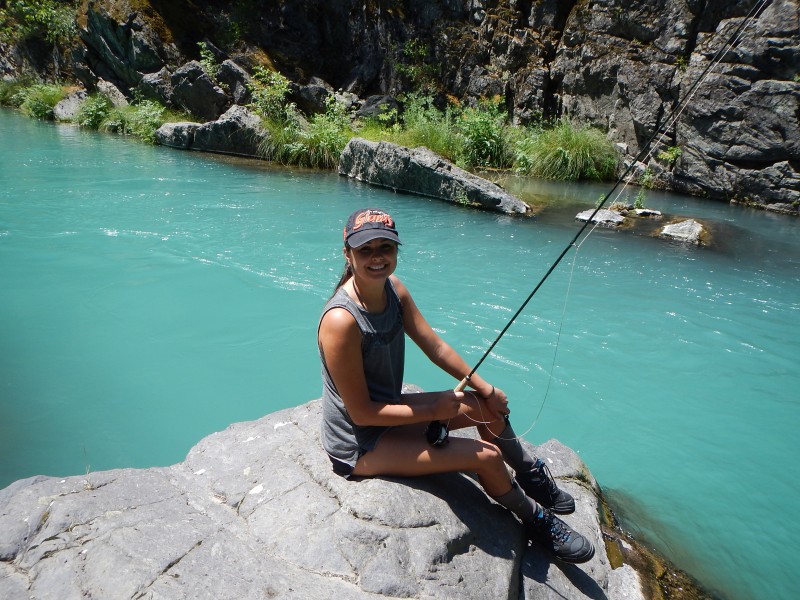 Relax once in a while, find a rock and just kick back you are out in the great outdoors, the fish aren't going anywhere soon.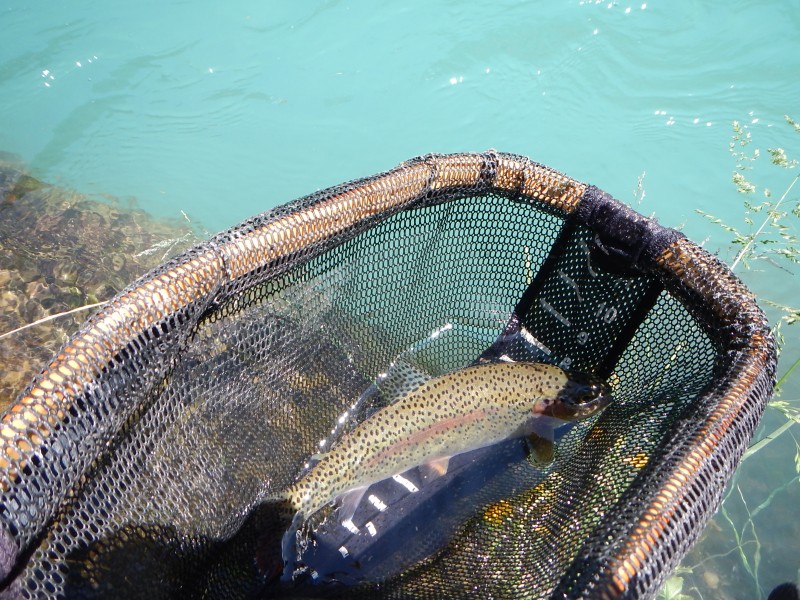 Those are racing strips folks and those colors never fade unless you let them fade away..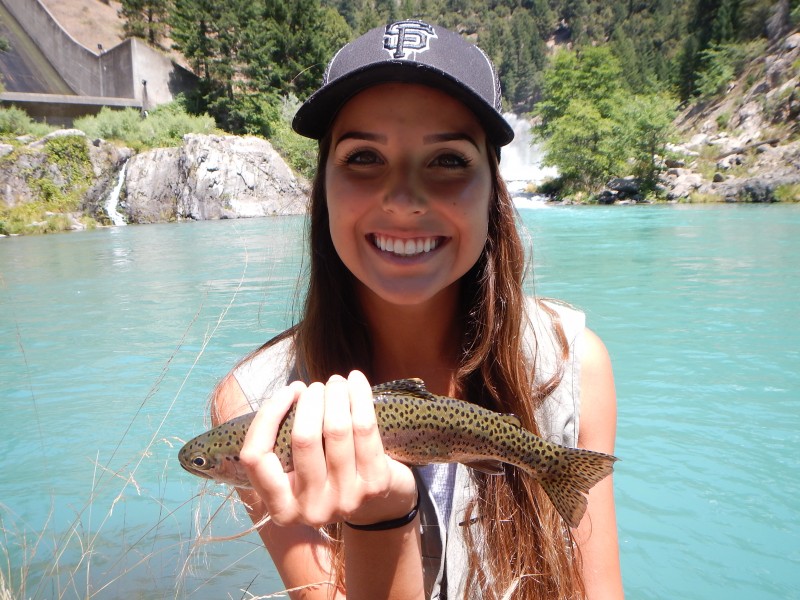 Great trout, great baseball team, way to go Team Trout!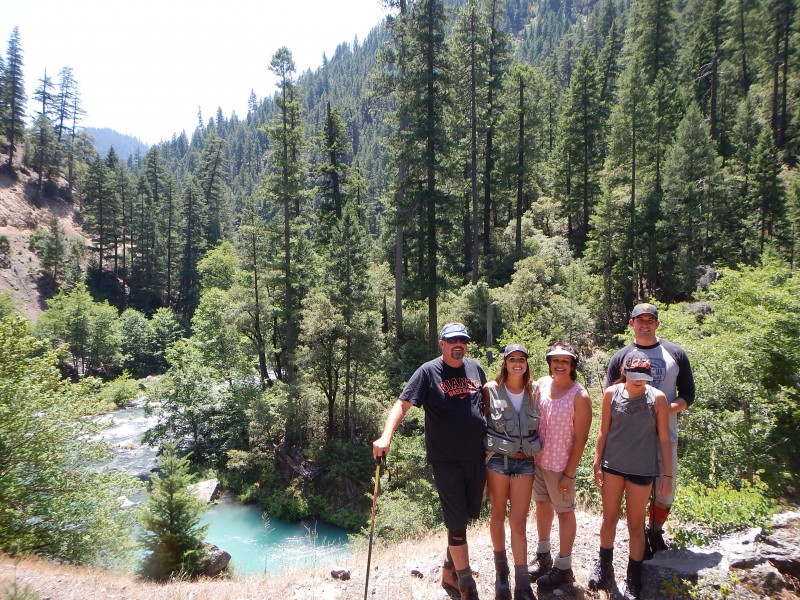 The great outdoors and family, what could be better!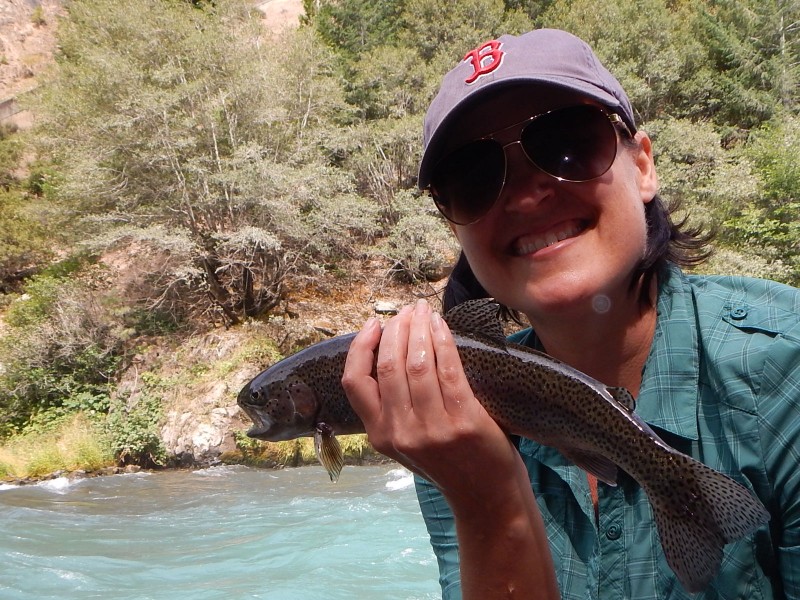 Next, a couple of school teachers trying to learn fly fishing to share some of the details with students back in the class room. I approve!! 🙂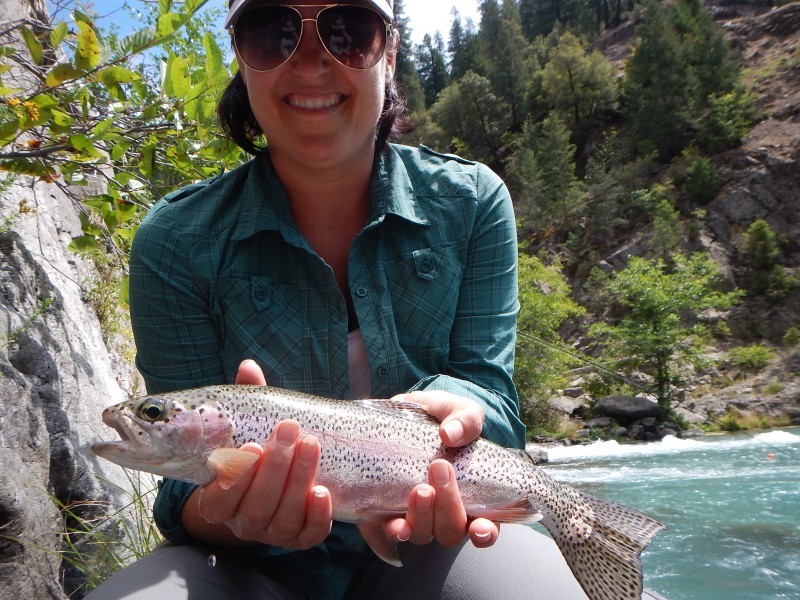 Great trout for a first day out on the McCloud River.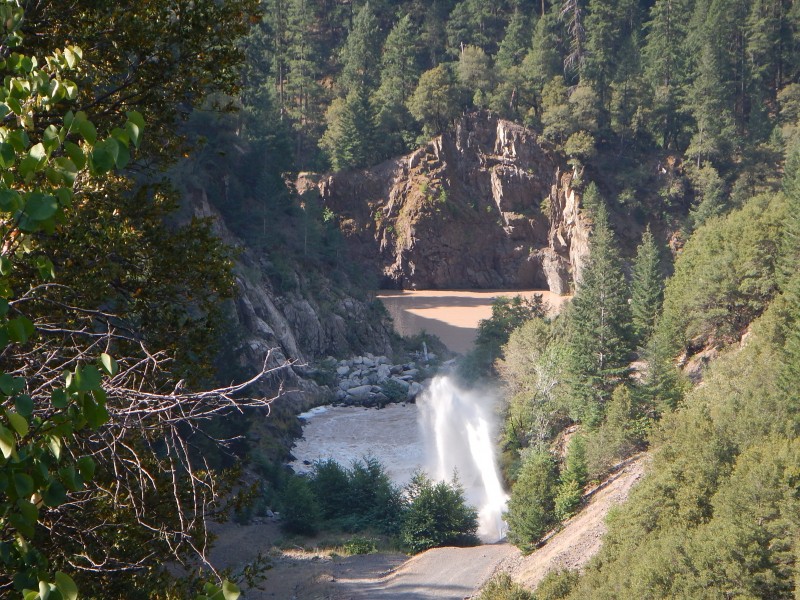 The the Konwokaton Glacier on Mt Shasta broke open and mud flowed down the ancient river channel and destroyed our fishing in a natural event that has only occurred last year in the 1970's and 1930's as far being recorded in modern times. Ole Hearst got the CCC and the Government to have Mud Creek diverted off their Hearst WYNTOON Estate and that's how in part Roosevelt got elected later that year.(The Wintu grand kids probably starved through the depression, who would of known.)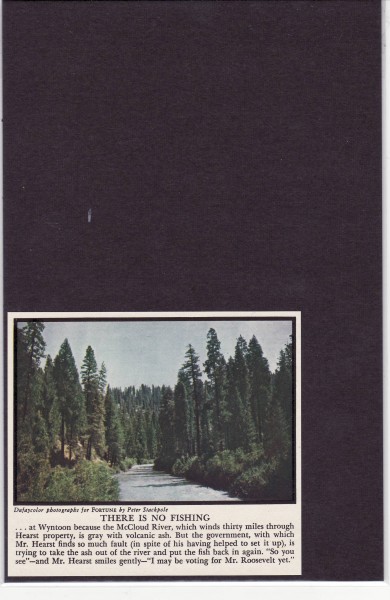 Fortune Magazine Article from 1935, I have.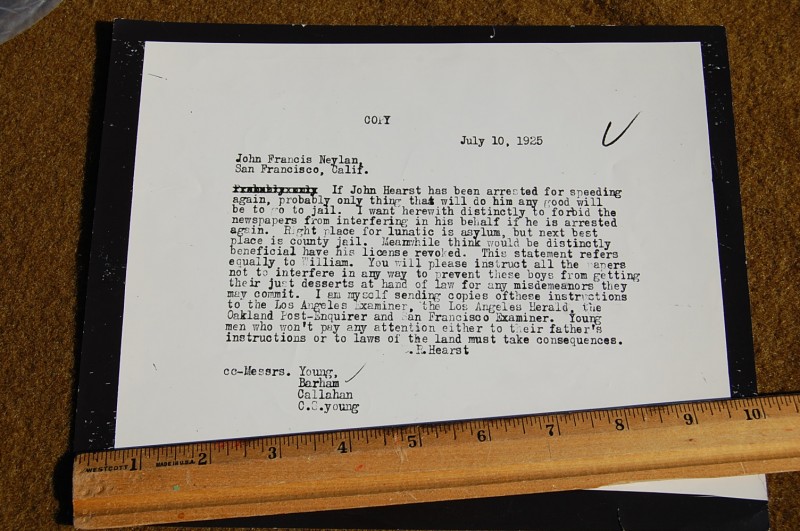 Sons, sons, sons, when you have five of them, it can be a wild adventure! You could get away with anything and the media would protect you out of fear, what a change for the better with today's media.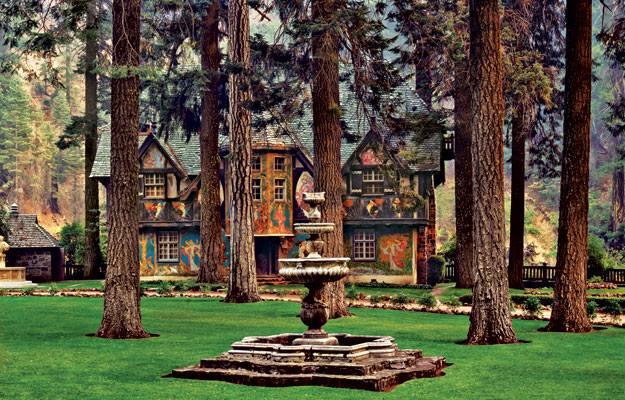 Hearst Estate Modern Day On The McCloud River, Architected by Julia Morgan the 1st women Architect in the United States after the original 7 story castle burned down around 1925. Nice place on Wintu grounds.
William Randolph Hearst and his lover Marion Davies a Ziegfeld Follies showgirl who he brought up to WYNTOON to share the experiences. Now in the House of Representatives with immense power and wealth and possible run for the Presidency, but the Great Depression and his struggling news papers soon put an end to this idea. His father George Hearst is who I admire, he really is one of the only men to truly strike it rich in the Comstock Lode of Virginia City where he hauled 38 tons of silver ore to the closest smelter in San Francisco with Pat McLoughlin and Peter O'Reily and George's take on the deal was $90,000 and that was back in 1859! George Hearst was much more than a savy business man to get all that ore hauled over the Sierras to SF, he was a genius! He paid off all of his dad's debts in Missouri and brought the family out west where he partnered up with 3 others and bought many other mining rights to claims in Colorado, South Dakota and as far away as Peru. That's how the Hearst first made their money, George Hearst paid $3000 for a 1/6 interest in Henry T Comstock's claim on Gold Hill. (They called Comstock old pancake, Comstock was pathetic, he couldn't read or write and was suspicious of everyone. Do your research, see why they should of never named the silver streak in Virginia City the"Comstock Lode." It should of been named the "Grosh Brothers Lode." You'll thank me. Comstock didn't discover anything, he was a lucky idiot, maybe the most ever for undeserved notoriety. George Hearst made the most money of any individual in the silver and gold that was harvested from the mines shafts of Virginia City, the rush that won the Civil War for the Union. Adolph Sutro with his 4 mile tunnel from Dayton NV to Virginia City to relieve the 108 degree heat when you went down the shaft 20 feet. I think he was 2nd most wealthiest man, then left and became mayor of San Francisco and of course his famous baths he had erected.
(Marion Davies looks board…)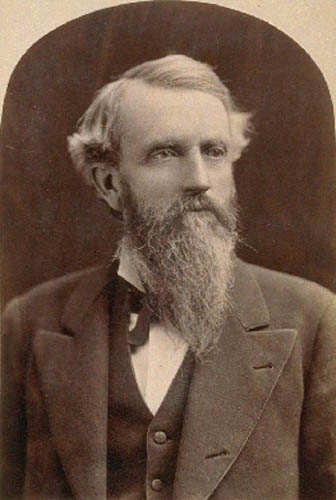 George Hearst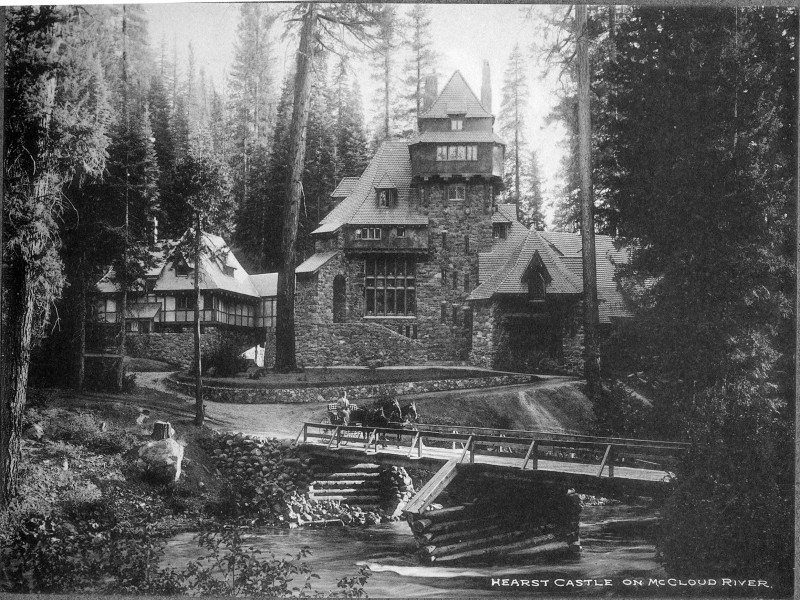 Original Castle Constructed By Phoebe Hearst Later Burned Down In The Mid 1920's 7 Stories.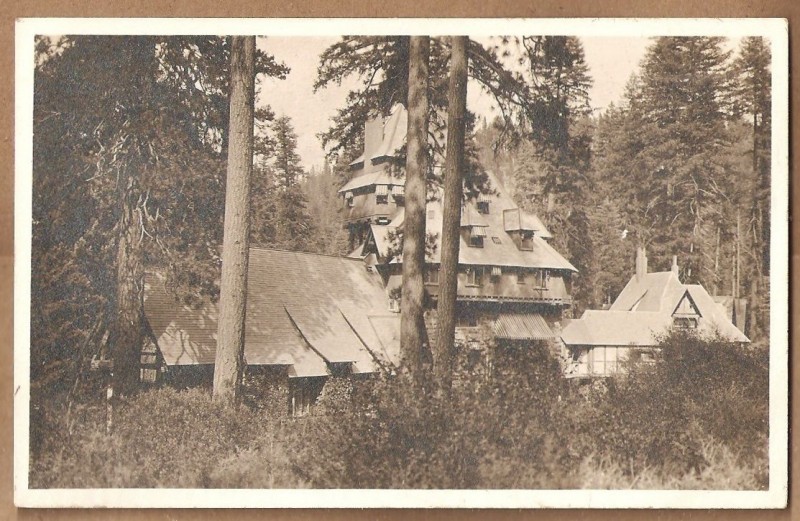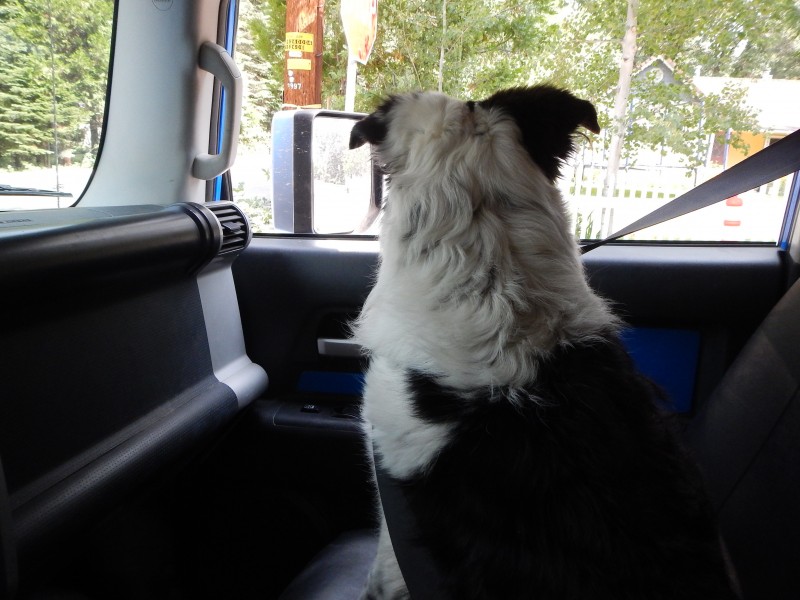 Beef always says wear your seat belt when out driving it could save your life!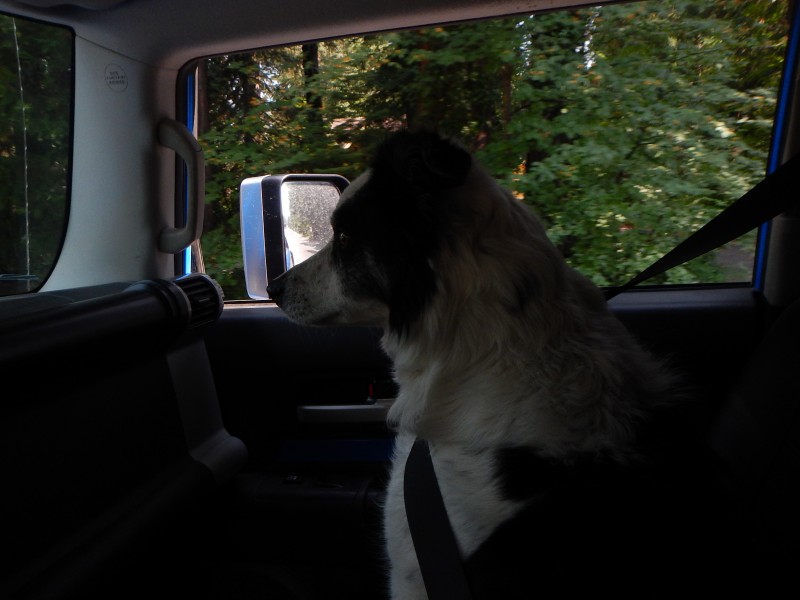 Just a dog on a mission for your fish'n. 🙂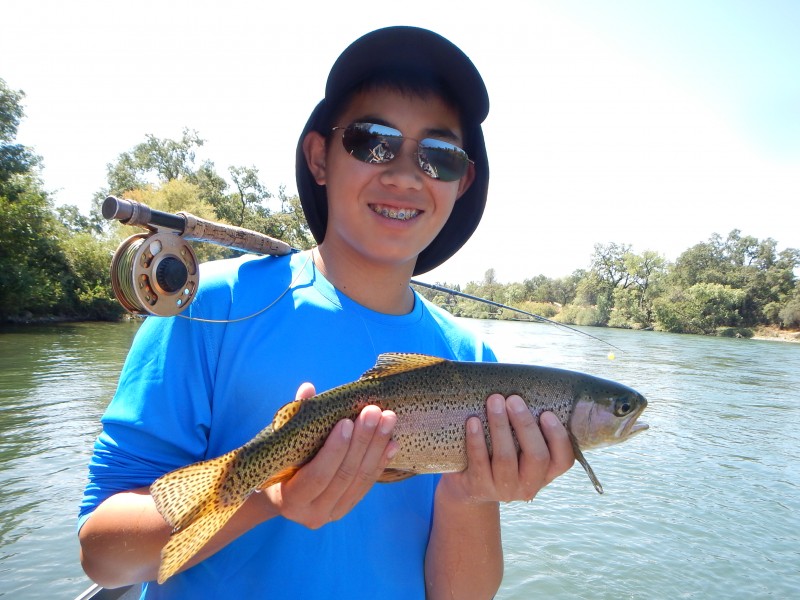 Kids catching trout for the first time like every 3 days now, it's amazing how they are all showing up in force! 🙂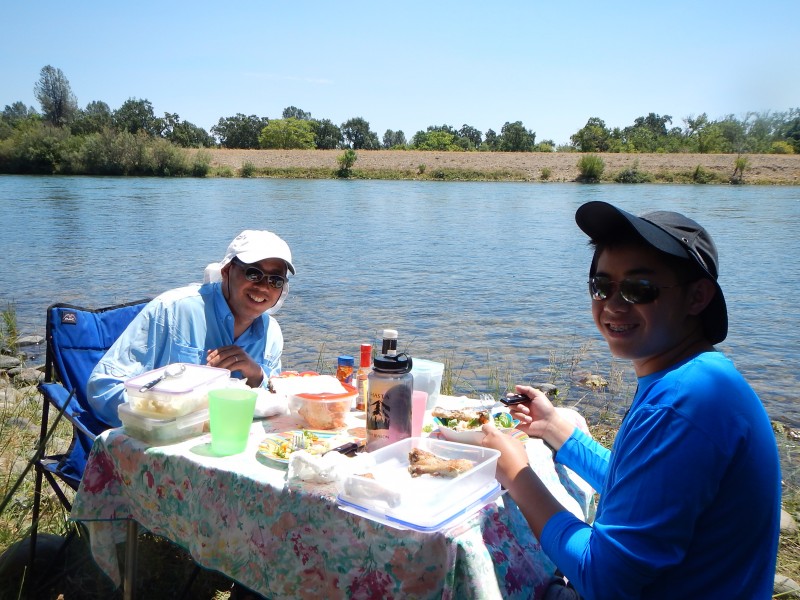 We always include one of the best sit down lunches available in the fly fishing industry. Didn't I see that guy on Squawk Box…?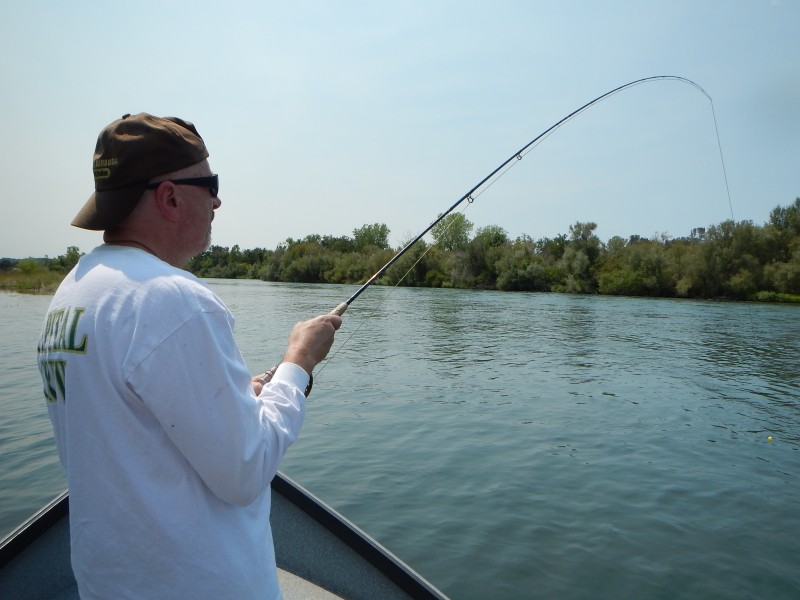 Hook-ups can come on time especially lately on the Lower Sac floating from Redding to Red Bluff.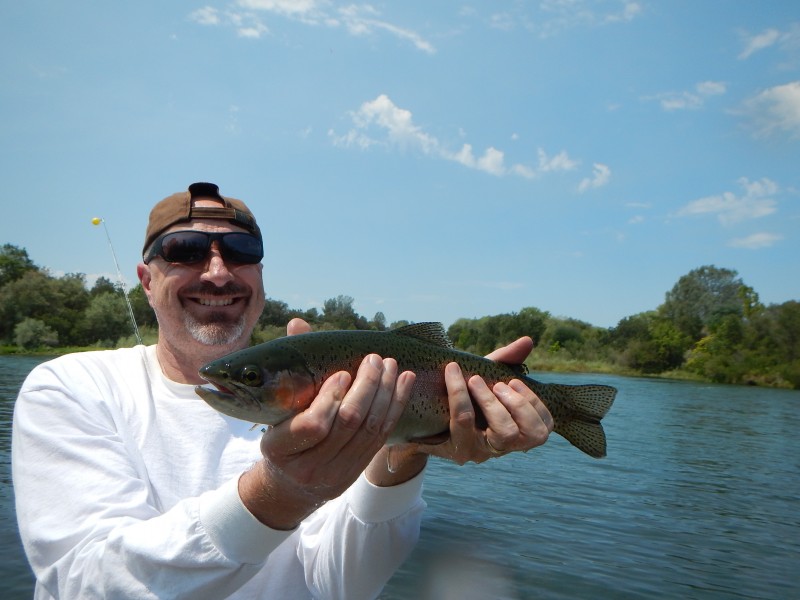 Lunkers are awaiting you now, give us a call – 530-926-4540 Team Trout Fly Fishing Independent Guide Hotline. OR info@jacktrout.com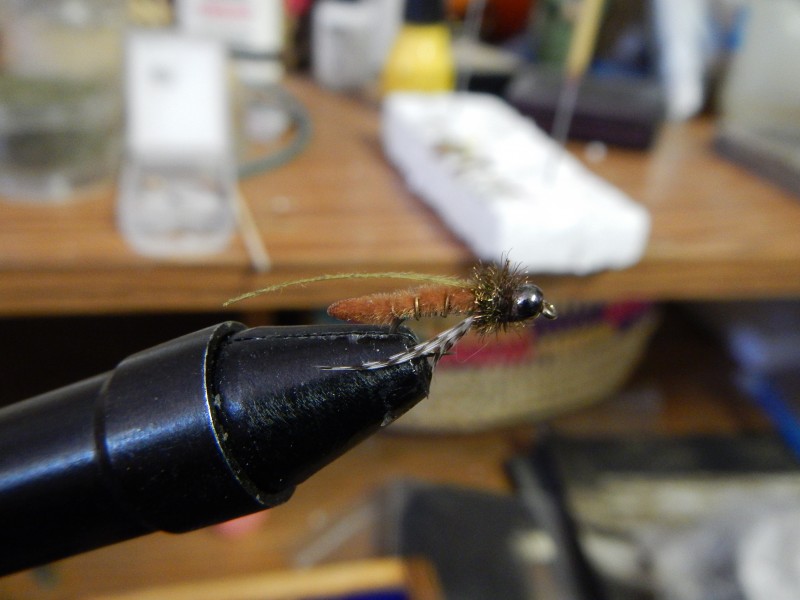 Timmy Fox Poopah size 14, is always a good choice as a top fly on the Lower Sac floating and fly fishing through Redding, California. Here's a huge nymph tip on the Lower Sac, "Anytime you can use a beaded fly on the Lower Sacramento River with a Tungsten Bead on it, you're heading in the right direction.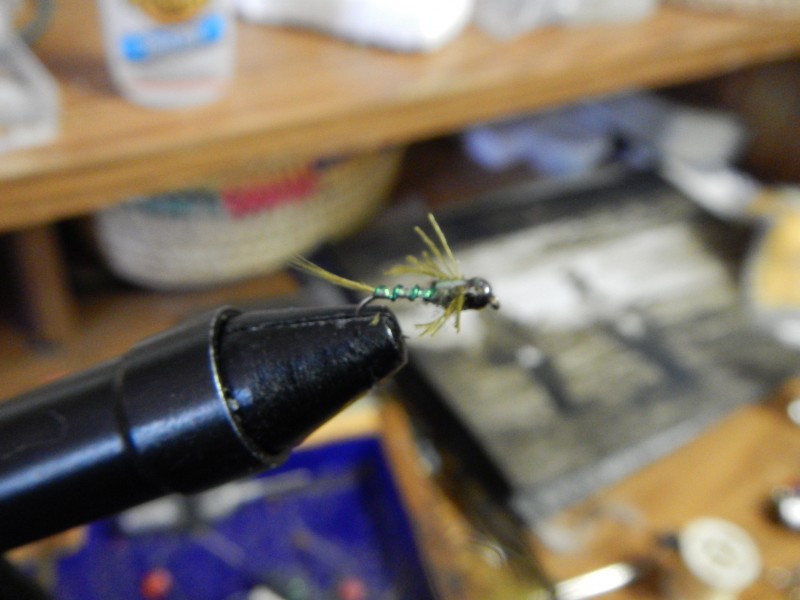 I always thought Lower Sac stands for "Light-Switch" LS – When the trout start feeding, they are most likely feeding the entire length of the river, look for birds and hatches as you drift. Mayfly mornings – Caddis afternoon is generally the rule of thumb.. 3 flies at least 24 inches apart Fester. I use over sized wire for the thorax and a heavy bead for weight and don't always use gold beads as copper and black seems mas afectivo amigo! (Spanglish.)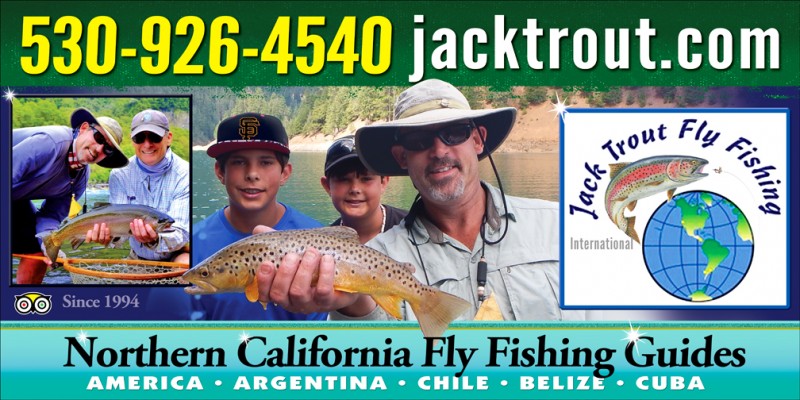 Our new billboard going out on Interstate 5 Near Dunsmuir, California! We are happy about this folks.
Check out our new web site for Cuba Fly Fishing at www.cubaflyfishguide.com   <
Check out our 31 inch 9 lb Brown Trout caught in the McCloud River on display at Granzella's Restaurant in the bar in Williams, California. Check out our other catches clients have caught on the Lower Sac, Trinity and Klamath Rivers. If you catch the biggest specie of fish with Jack Trout International, you get a free mount display at Granzella's Restaurant for others to see and witness. 🙂 Let's go get'em!! Coming in the fall/winter the Permit Fish that was caught in Belize in May 2015.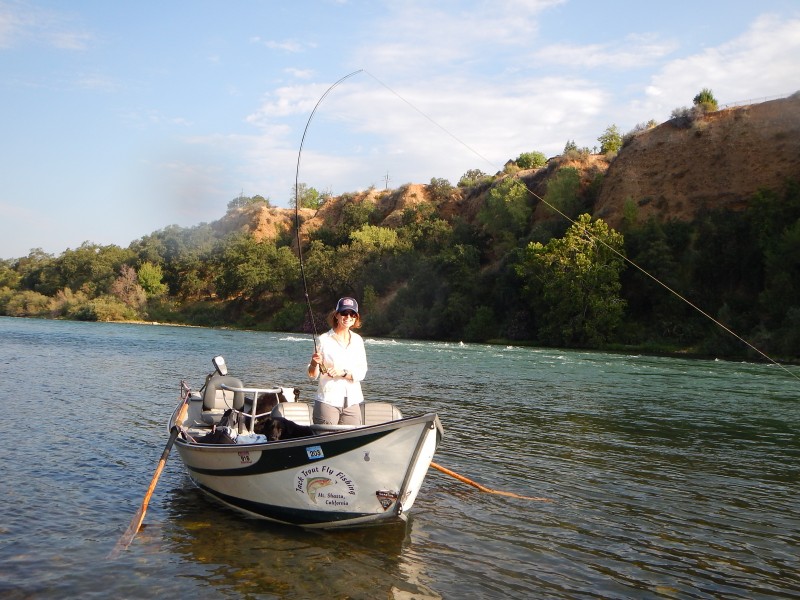 Then came out a rootin tootin western gal with red hair a blazen, a sweet kind of gentle girl with brains, who used to fly fish when she lived out in Idaho now residing in arid San Jose, California heavily involved in the tech industry in need of a fly fishing Walt Disney Adventure! When she told me she would be available on August 1st and 2nd, the first thing that pop out of my head was the opening day on the Lower Sac from the HWY 44 Bridge to Keswick Dam that had been closed, would now be opened that day. 🙂 I wish the DFG would do this on all rivers, close sections for a few months and then re-open them, it would be awesome for the fish and the fishing when it reopened. Just some food for thought.. I really enjoyed the closure and still had plenty of other places to take clients to. I have 8 rivers and 4 lakes to choose from, that's why closing rivers in certain areas to let fish chill and propagate makes good natural sense to me. Fish and humans that are harassed or filmed during sex oddly enough don't produce much other than trout porn.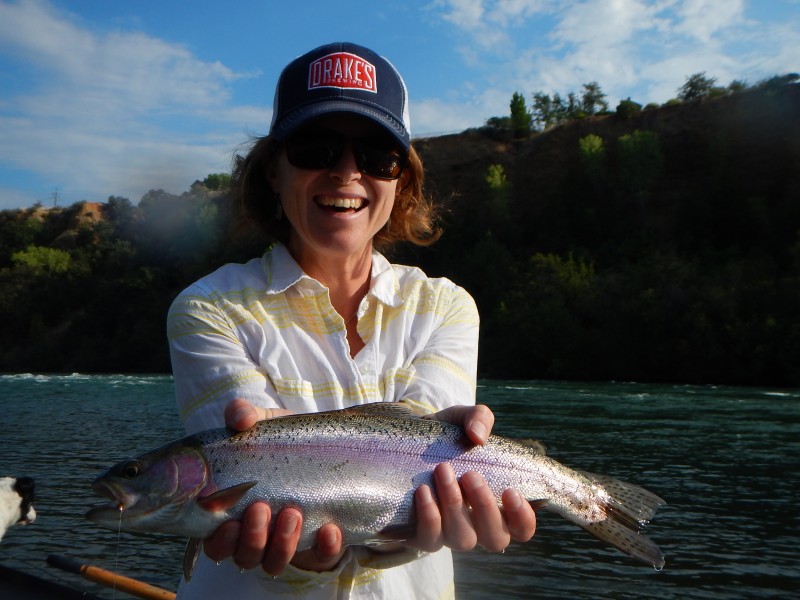 She caught 23 trout that day, most over 2 lbs and a few over 4 lbs, it was like back in the 1800's.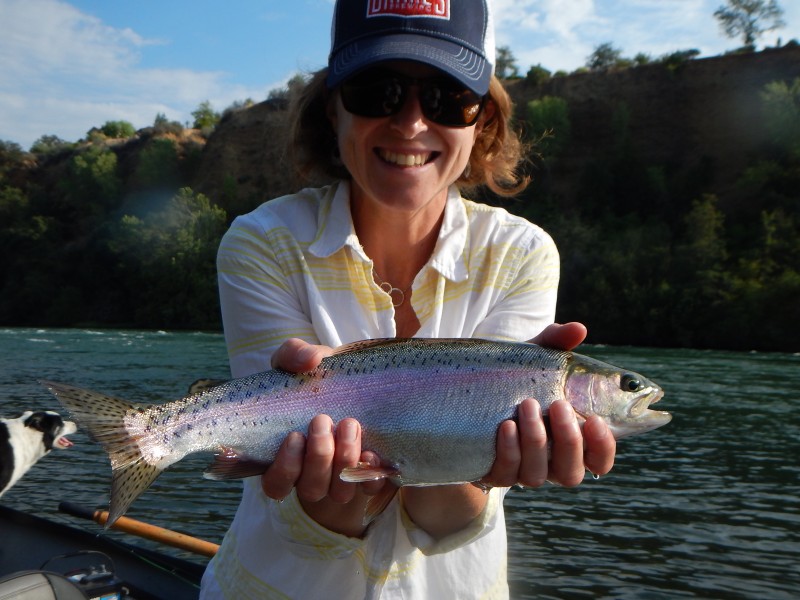 These trout are like footballs, don't let Tom Brady anywhere near these trout… Oh Beef dog in the back calling more trout!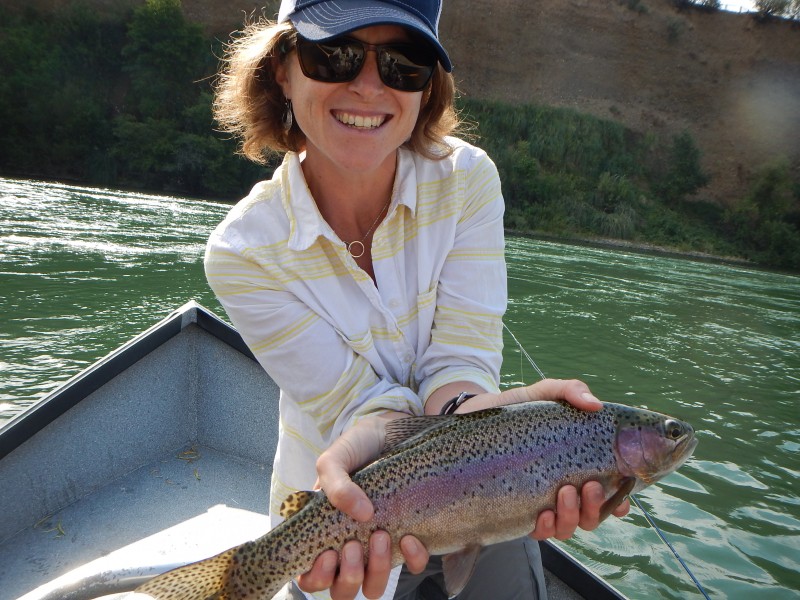 What a day for Lisa, it was like being back on the Snake River in Idaho with friends and family, bringing another Lex Lunker!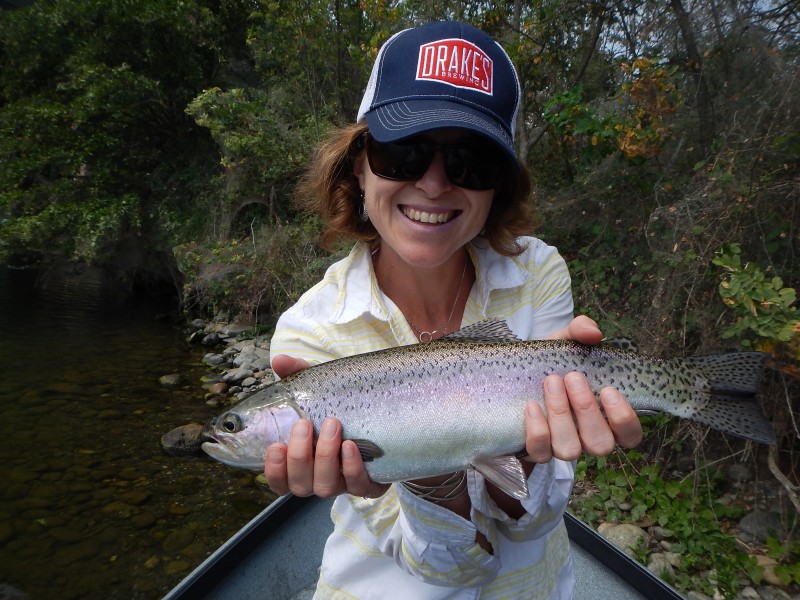 I was searching for the perfect weekend getaway and reached out to Jack Trout to take me on a fishing tour of the Sacramento River/Shasta area. He immediately suggested I come for opening day below the Sun Dial bridge which had been closed to fishing for 3 months. He made several great suggestions on where to stay and places to go for my trip. The morning of the trip we met really early to get a head start. Jack really went beyond to make sure that I had the best trip possible. As soon as we hit the water and the sun rose above the bridge (it was so beautiful) the fish started going crazy and Jack helped me bring in some of the hugest trout I've ever seen! Opening Day was everything we hopped for! The whole day was like that. For my time off the river, Jack made the perfect suggestions for hikes and areas to check out during my mini-vacation. I have my eye on a couple other areas he recommended for my next fishing trip with him. The whole trip really reconnected me with my love of fishing and rivers and mountains. Thanks Jack! You are the best.
Thanks for coming up Lisa, the fall should be just as good.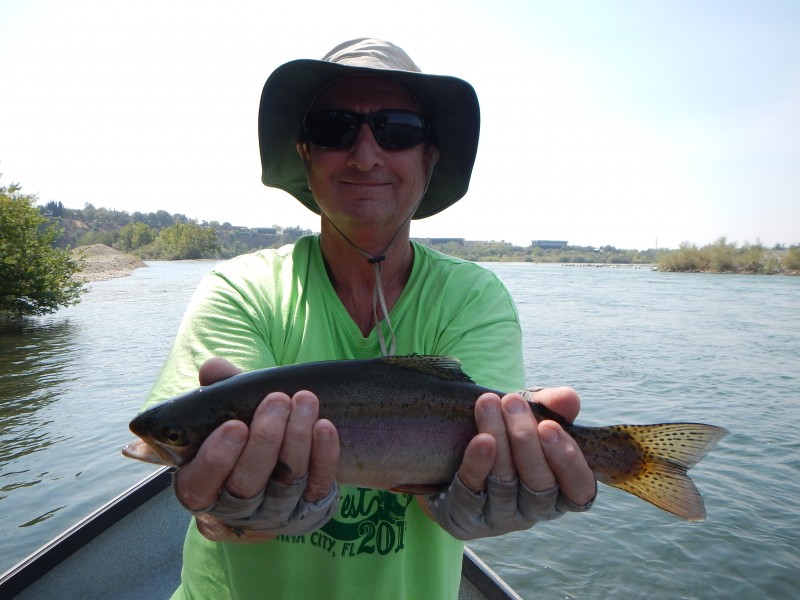 Then folks starting calling me from all over the United States, like Gary Lohoff from Louisville, Kentucky and his marvelous day out on the Lower Sac.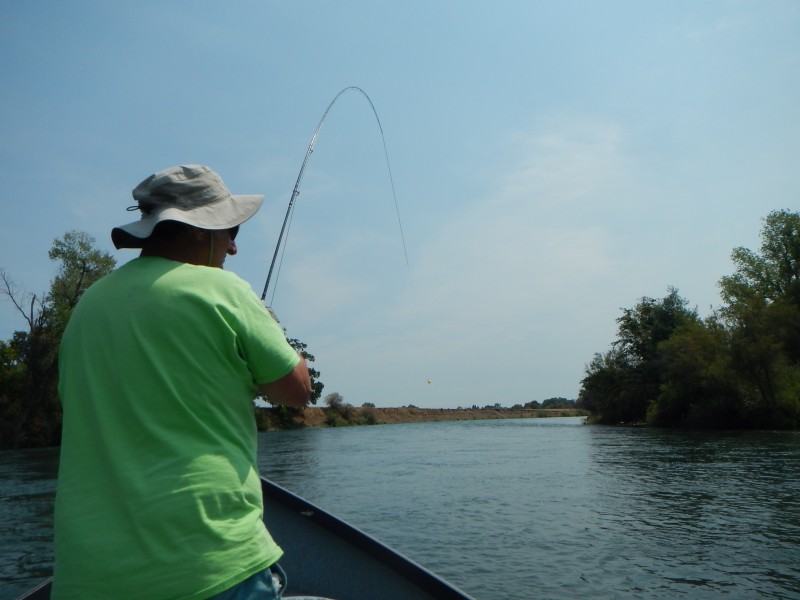 Fish on ! My favorite thing to do with clients on the Lower Sac is to float from Redding to Anderson, it's a real great trip and we cherry pick the entire length.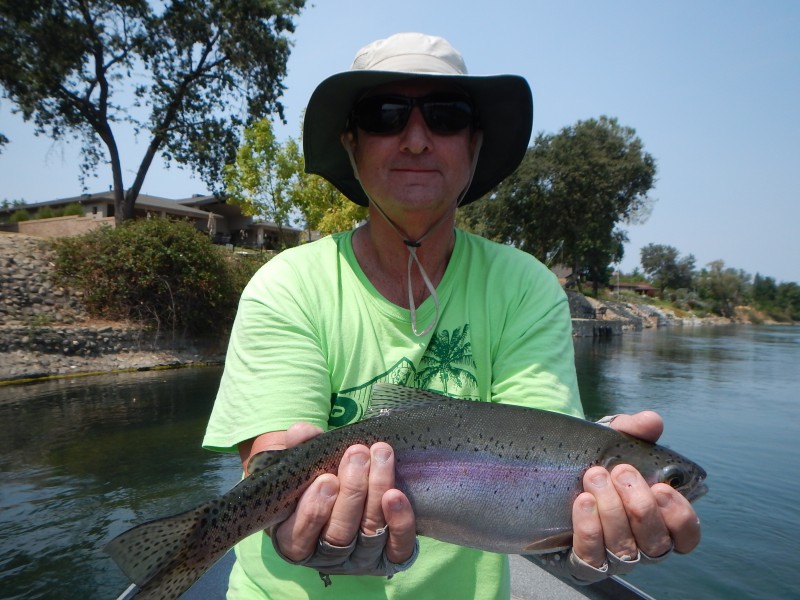 That trout needs to go on a diet, I guess I'm going to have to start adding on a nutritional guide with a calories charts for these Lower Sac trout, "Hey buddy you're fat, if you ever had to haul butt, you'd have to make two trips, slow down on the stone flies & hydro psyches! And imagine, her name was Jenny!"  Voluptuous…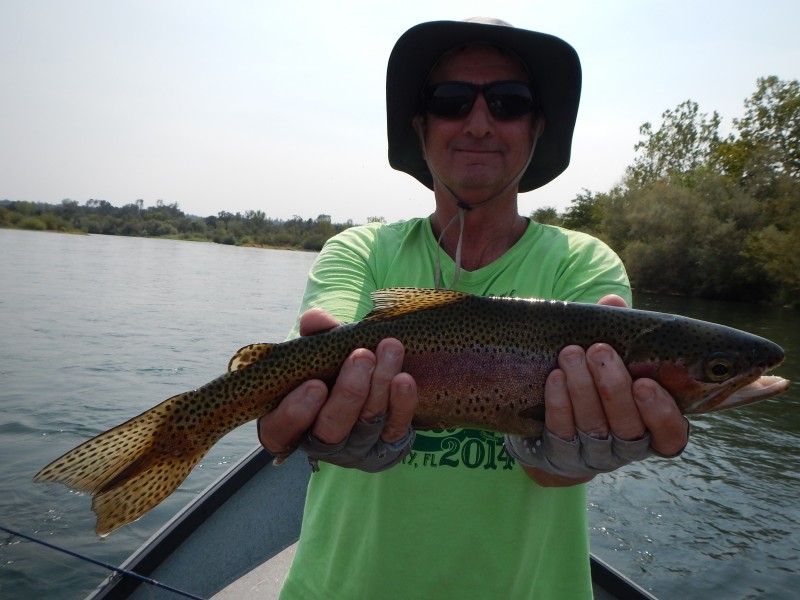 Now that's more like it, shaped like torpedo and ready for action.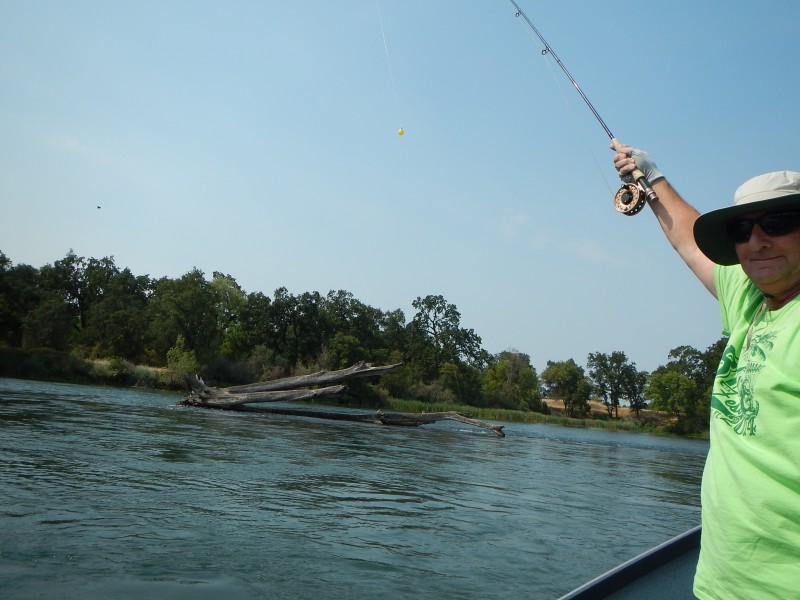 Welcome to California Gary, not over rated for it's quality fly fishing. Thanks for coming out Gary!  jt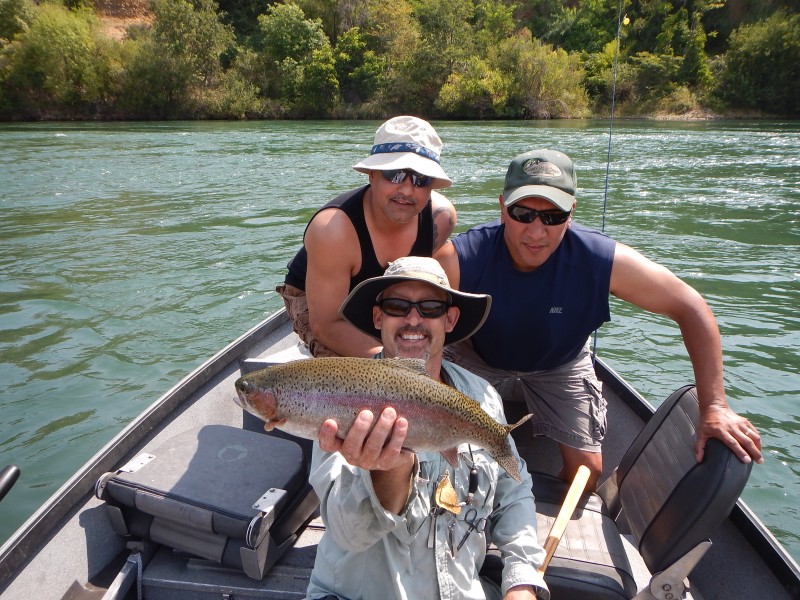 Then a group 3 called me and asked if I could float them all together, I replied but of course! The guy that looked like the "Rock" caught a lot of trout.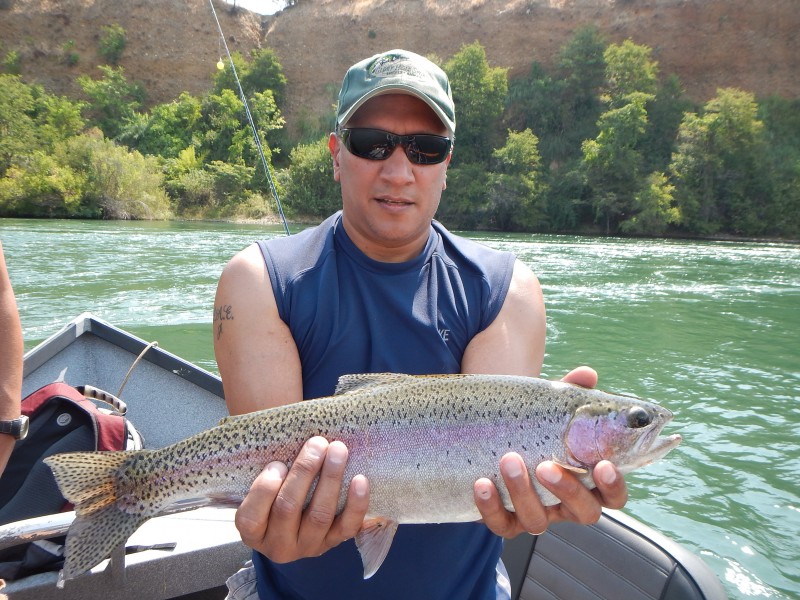 Everyone likes Rock here in California, he grew up in Hayward, California. Another nice trout!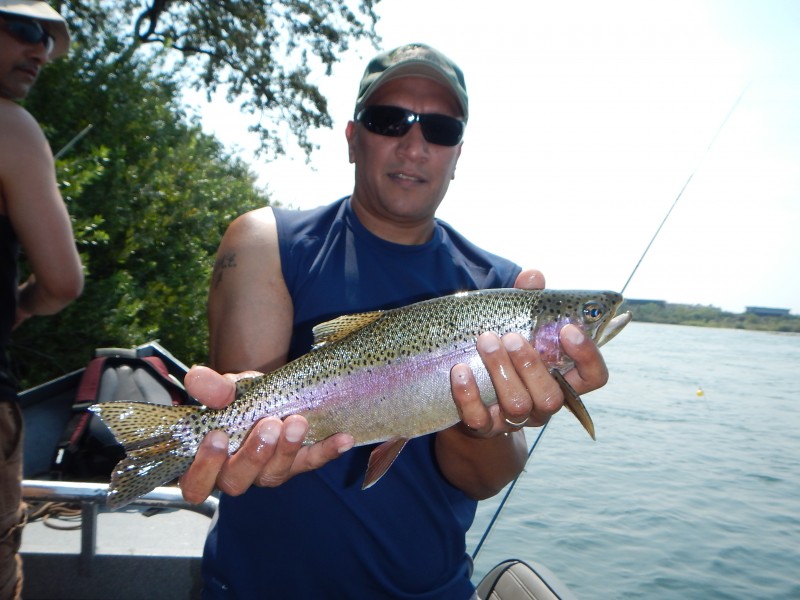 A little further down stream another nice trout.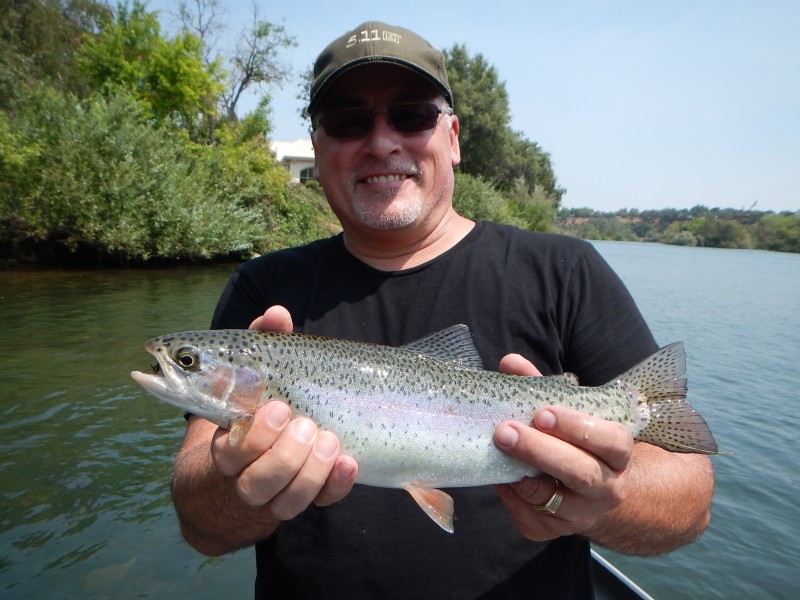 So others joined in, it was another great day out on the Lower Sac.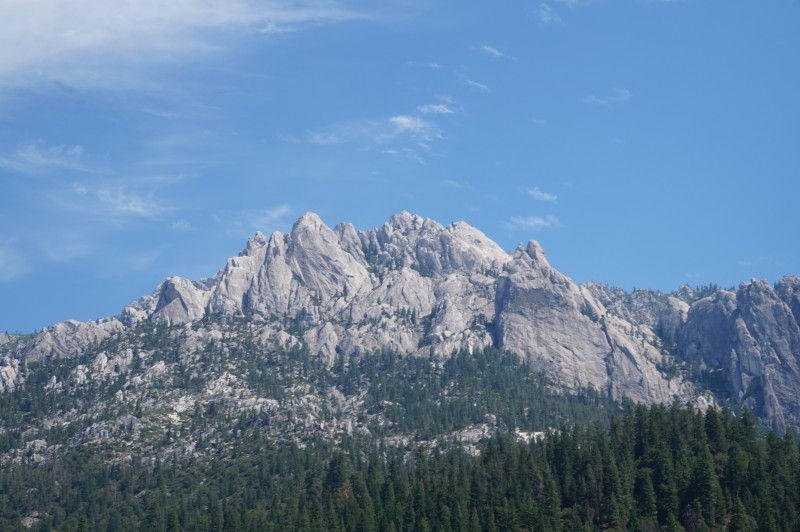 Castle Crags our local version of Yosemite, if you go up the Castle Crags Road way up hi then turn around. This is your view on the way down. Be sure to watch for logging trucks that are all gone by 5 pm and the best light for photos is after 5 pm.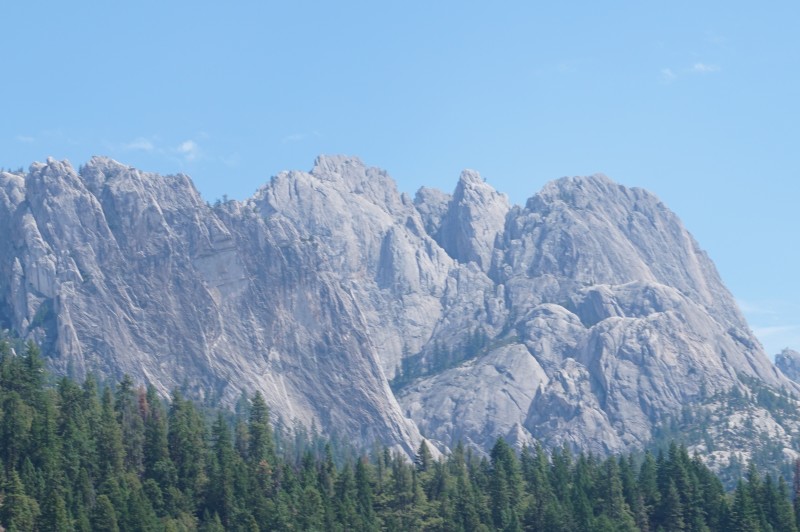 Almost surreal when you're up there looking at it.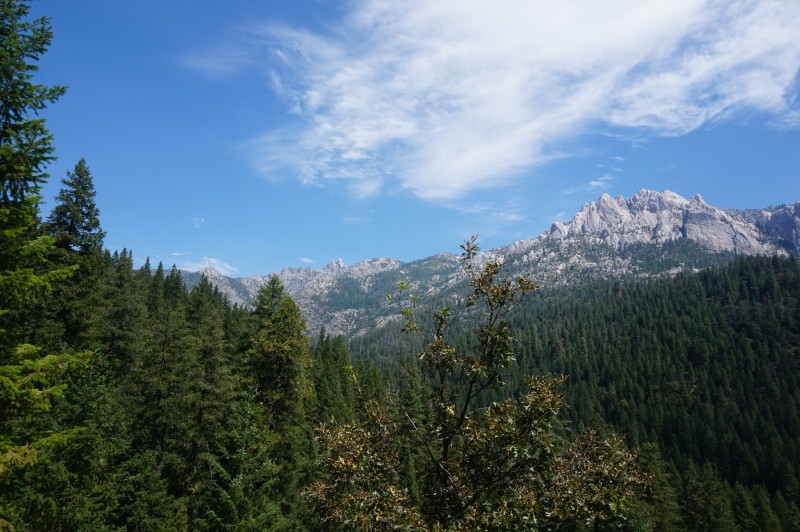 I want to walk those mountains with Carola and we will do it soon and report back to all of you!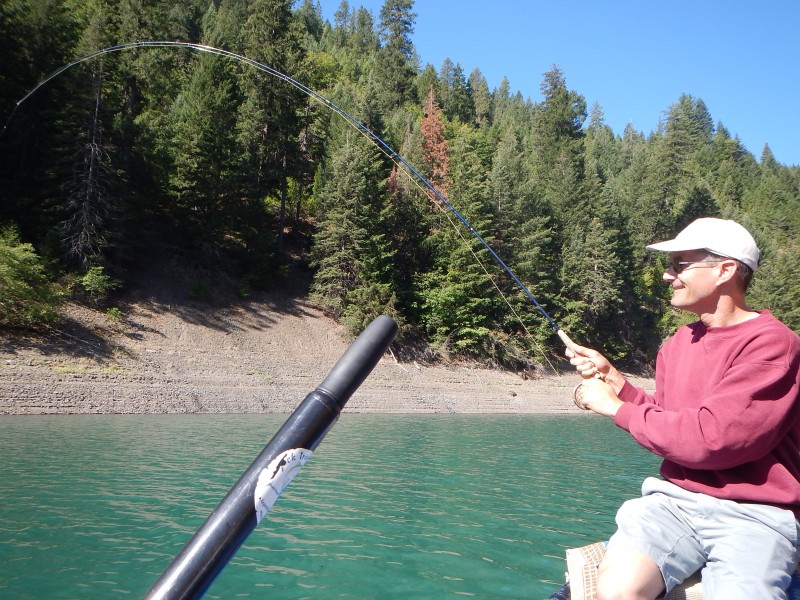 Lake McCloud? Get out of town! The best fly fishing lake in the state is what I'm talking about.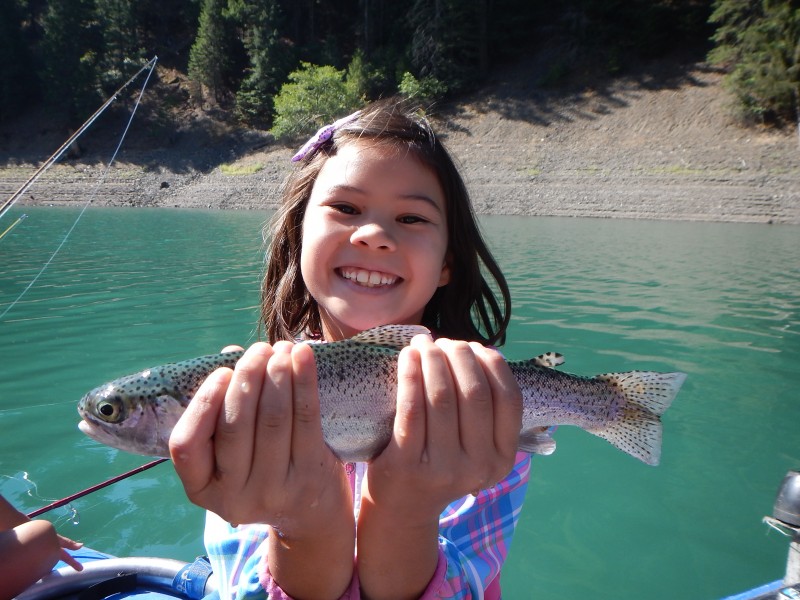 Many of you contacting me on Trip Advisor love learning fly fishing on Lake McCloud with its turquoise colors and healthy hard fighting trout, it's no wonder more and more people are finding us on Trip Advisor and writing up their great experiences with Jack Trout Fly Fishing International. What a cute smile!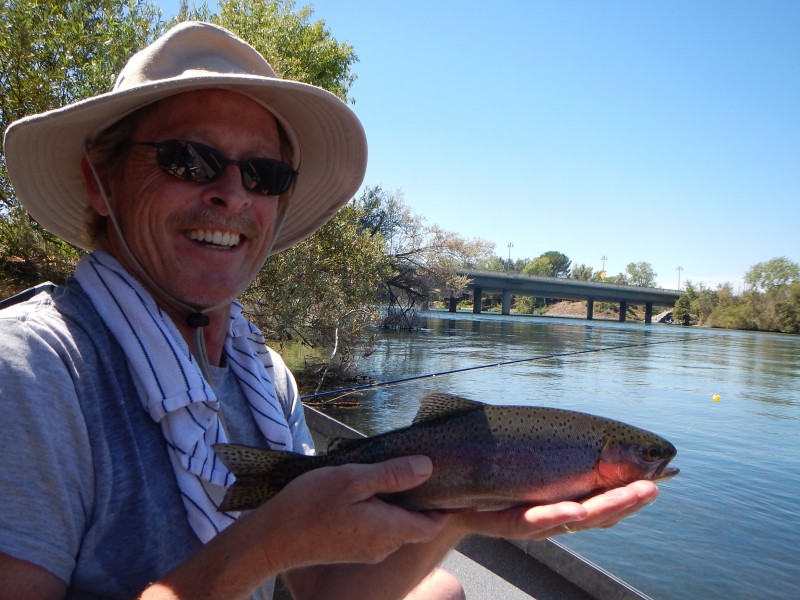 The infamous Brett Franklin Ladies and Gentlemen!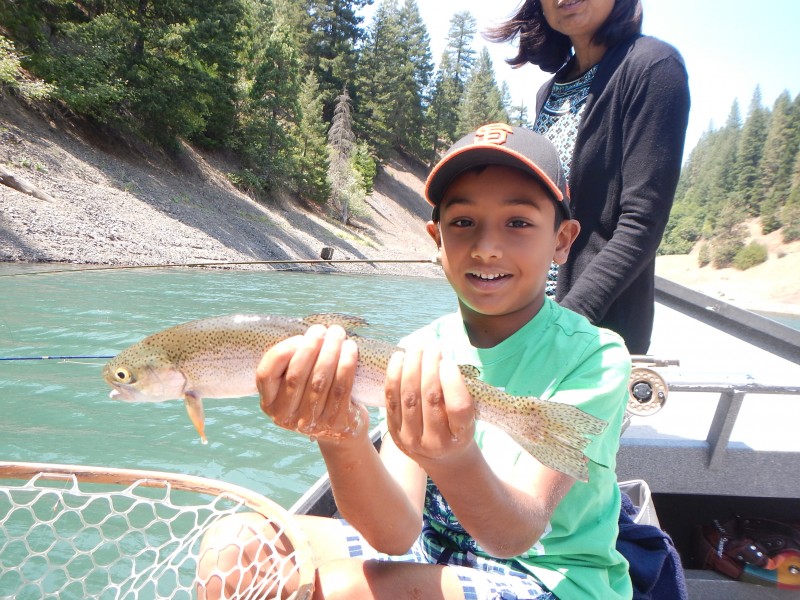 I love this job, these kids are fantastic and a whole generations of future fly fishing water protecting advocates are born! Oh ya, we teach them out in the office about how clean these rivers and streams are important and the future is up to them! 🙂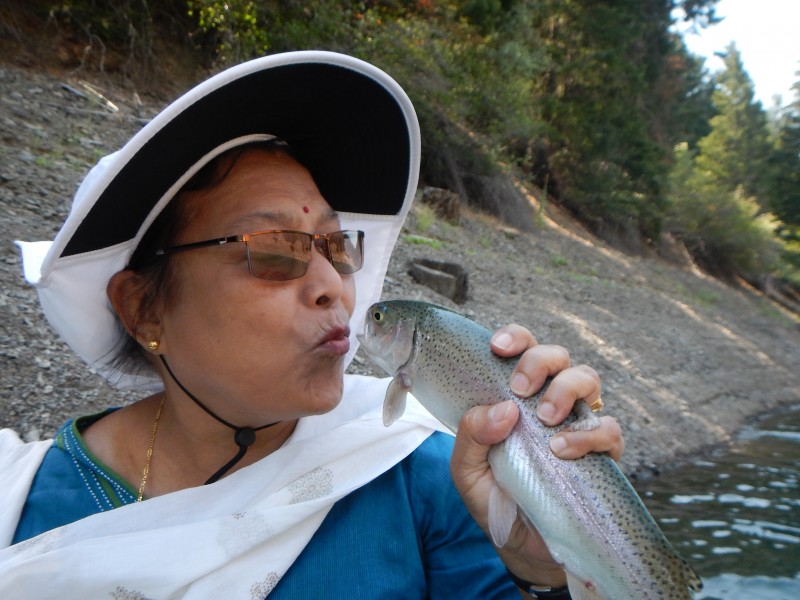 Even grandma is getting into the action, and we catch and release and everyone seems fine with that. It's the fly fishing experience that seems to be paramount with all these people we're guiding.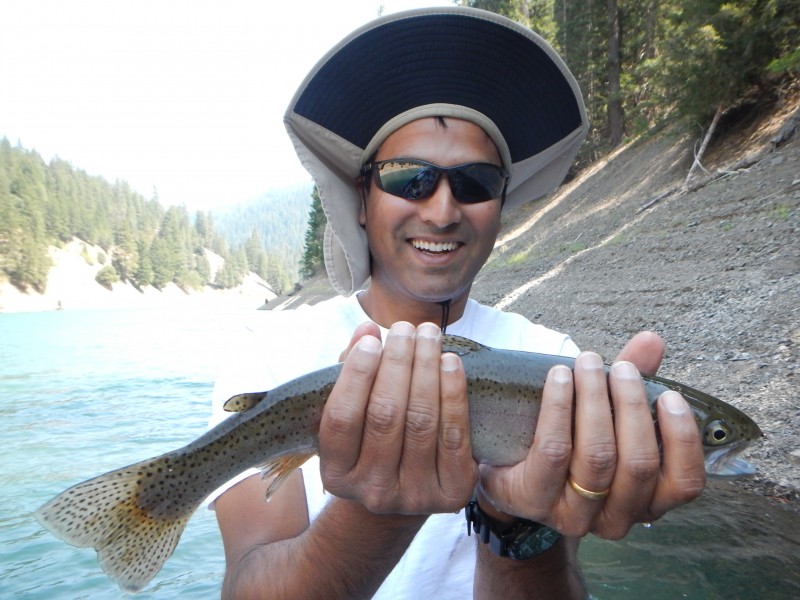 Goofy fun photos with trout..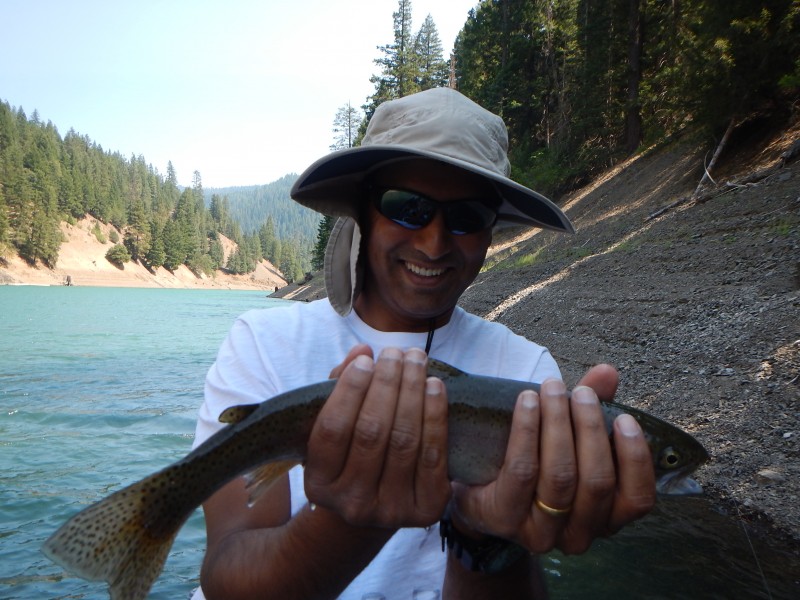 Then more serious and heartfelt photos of clients catches. But everyone has been winning lately and the fly fishing industry is growing from places never thought about before, I like this new era we're heading into!
Children who love and admire water, trees, the outdoors and the possibilities.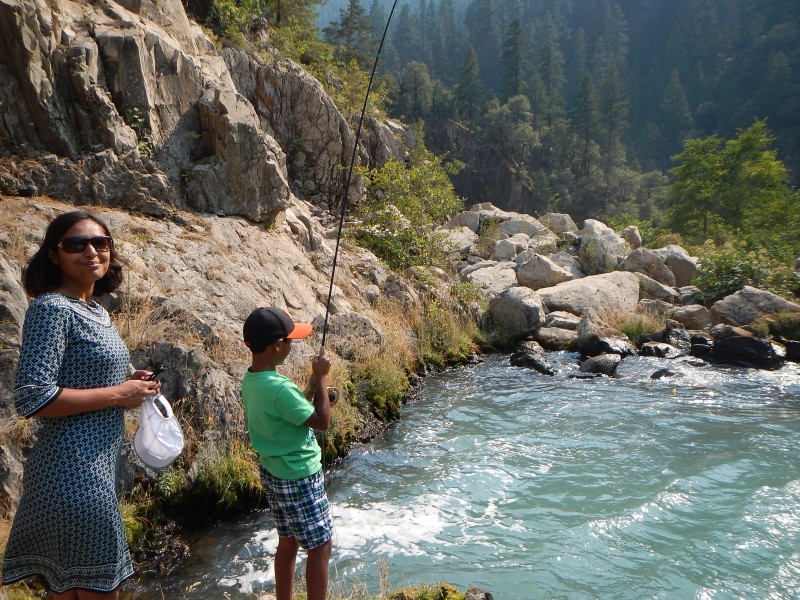 I have had people out on the water this summer saying, "I don;t know how we found you, I can't believe we're fly fishing and we love it! I'm so glad we booked this trip and I felt so good to be a guide and share my area with all these great deserving families.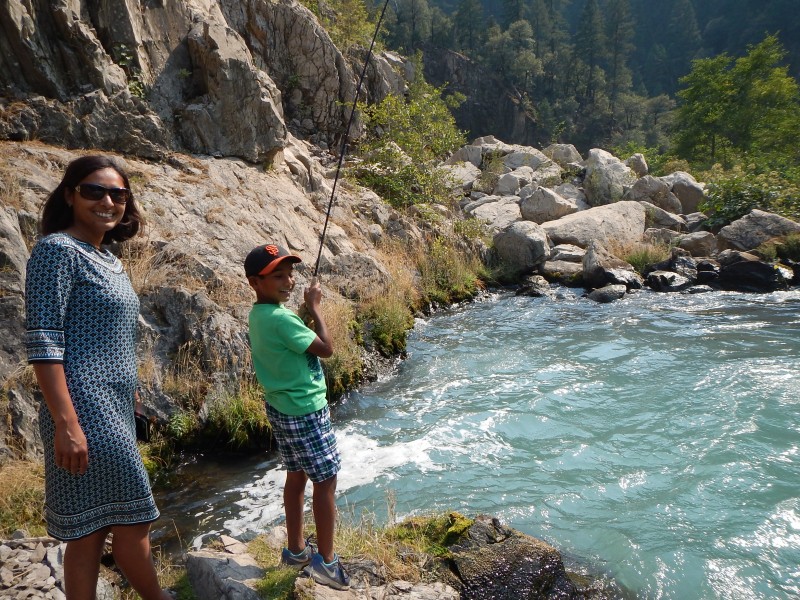 Fricking classic! Another new big fan to fly fishing and loving all rivers.
I've been thinking about my dad a lot lately he passed away at 90 years old in 2010, being born in 1920, they call his generation the "Great Generation" That sure is true if you ask me. His generation was tough being brought up through the depression when so much less was abundant compared to now. I put up this 60 foot flag pole in my front yard in Mount Shasta to honor his life and what he did for me. The greatest man I ever knew was my father Pops Raymond, I can hear him now, "Go out son and do something great with your life, you can become anything you wish for."
So if you are ever out with me on a trip and wonder why I have so much enthusiasm, or know so much California and Nevada history, that's my dad in me. Love you Pops! I put up his 13 star flag we have in the family the other day. 🙂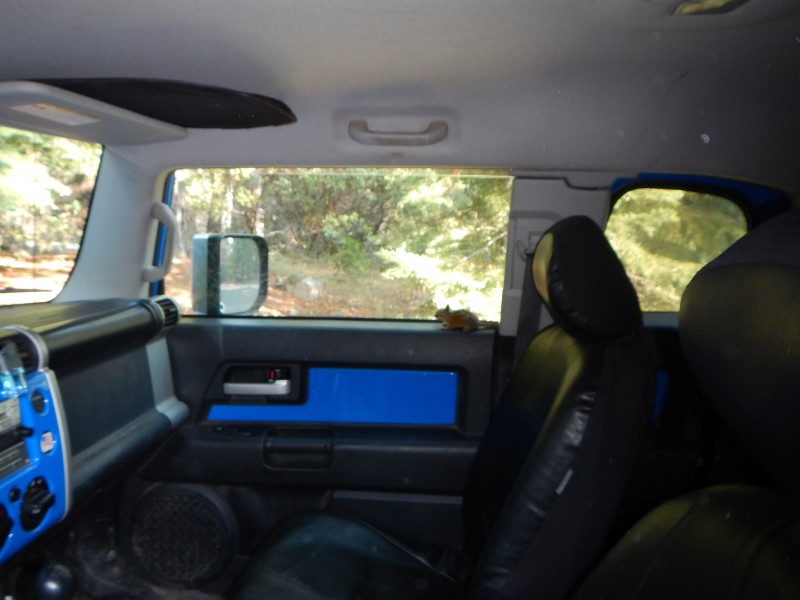 Everyone is trying to get in on a Jack Trout Fly Fishing Guide Trip – 530-926-4540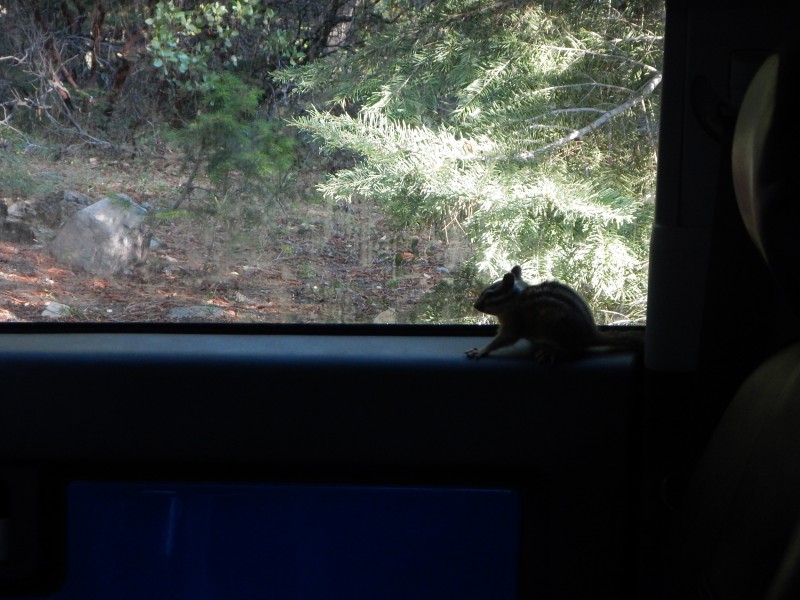 More adventures in store for sure!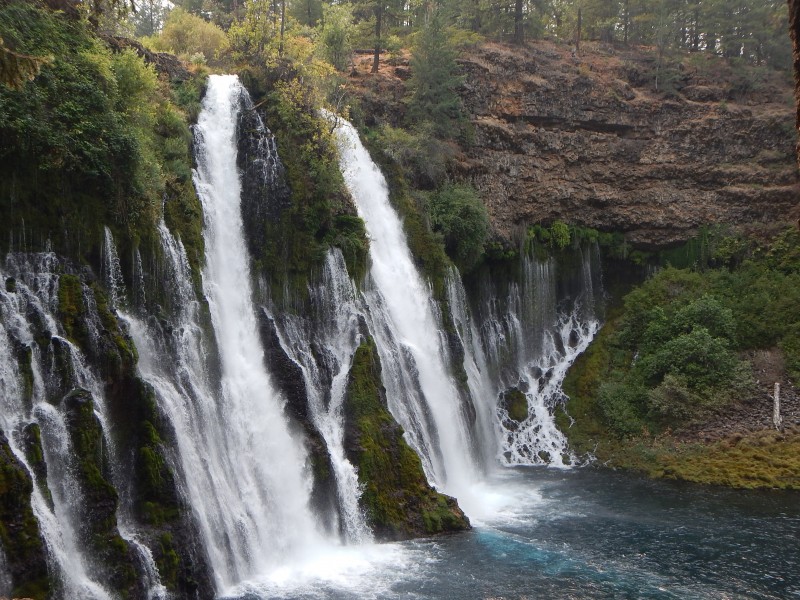 Burney Falls 129 feet must have the most water of any place in California, go there people for relief.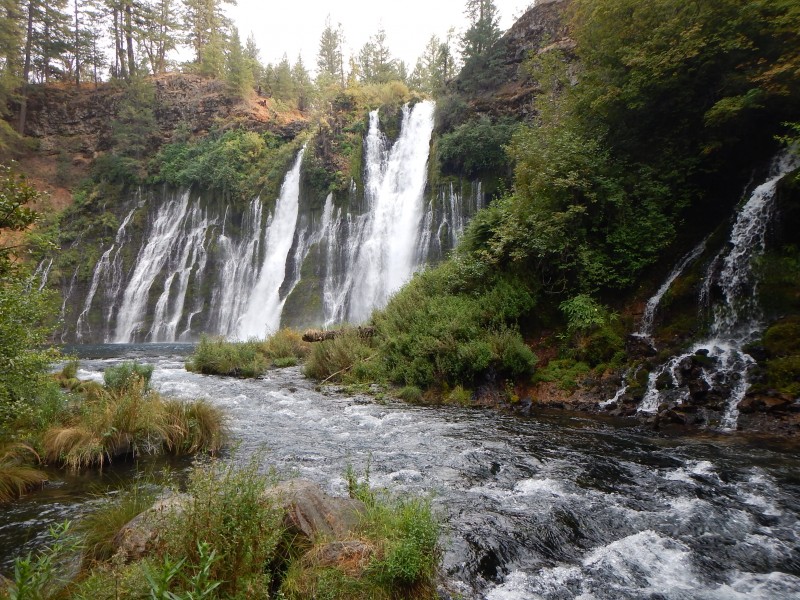 Burney Creek and the 18 lb brown trout that was found in the early 2000's on the shoreline and the tourist thought it was a salmon, it had come up from lake Britton and died on the banks as if to have one last hooray and witness the Fish Gates Of Saint Peter, Burney Falls, the 8th Natural Wonder of the World, coined by Teddy Roosevelt in 1902.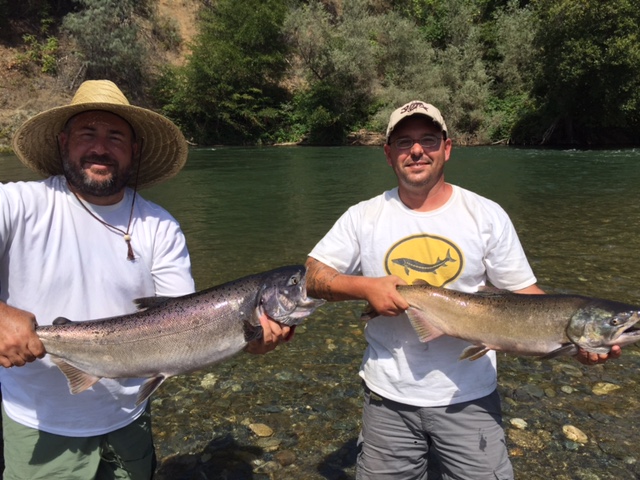 Guide Forrest Brizendine just sent these pics over from the Trinity River, salmon trips are starting to produce now, better call and reserve a trip. 530-926-4540  This is conventional fishing folks, not fly fishing, but you can do both if you'd like. Some fish on the barbbie though!!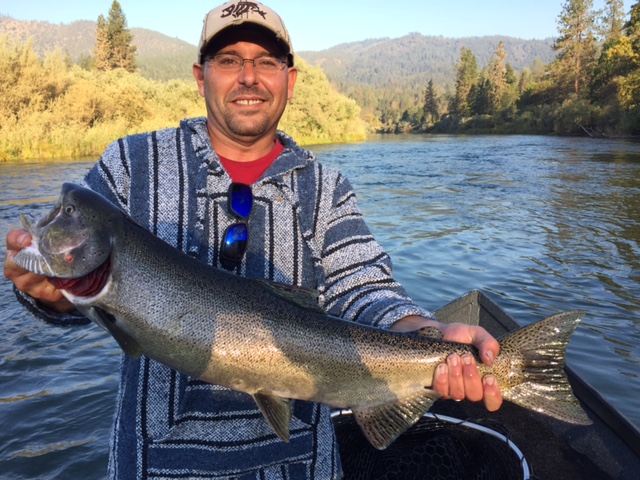 You can't beat that! Way to go Forrest, that's what's for dinner! Yummy!  🙂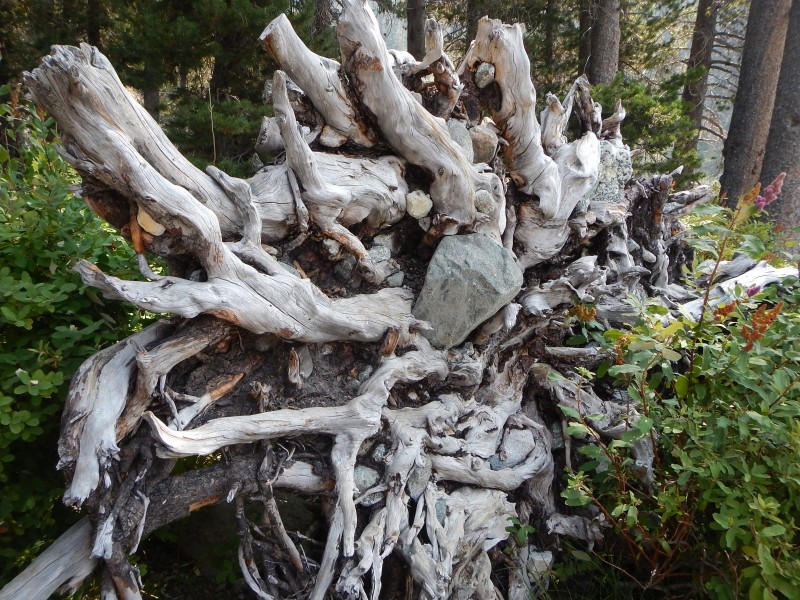 Castle Lake, California – The Roots Of Eternity Live Within The Basement Of Time.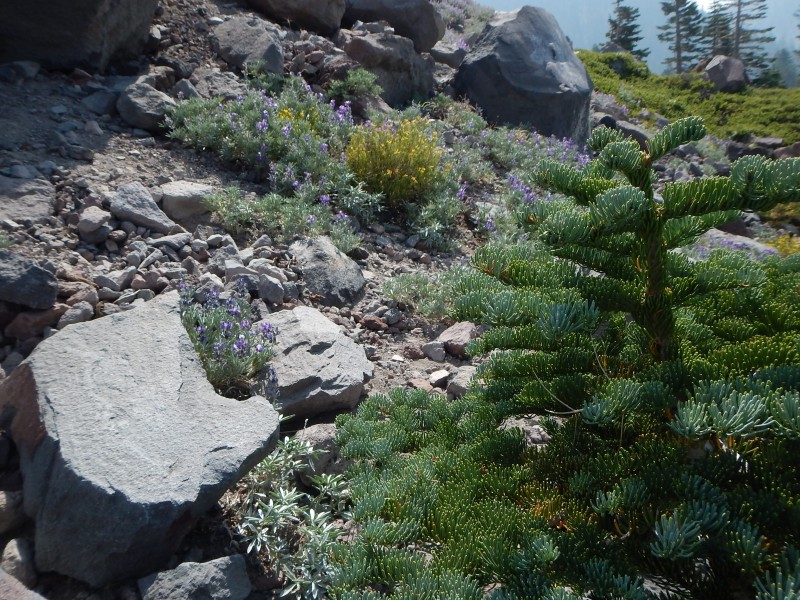 Scenes from the Old Ski Bowl up on Mount Shasta a very sacred place indeed.
The direction you point is where the momentum will flow.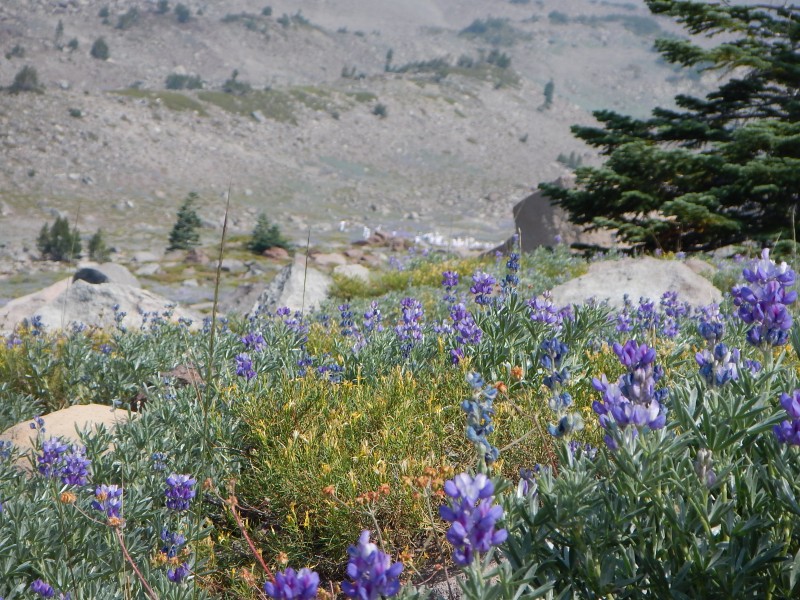 Lupin at 8000 feet.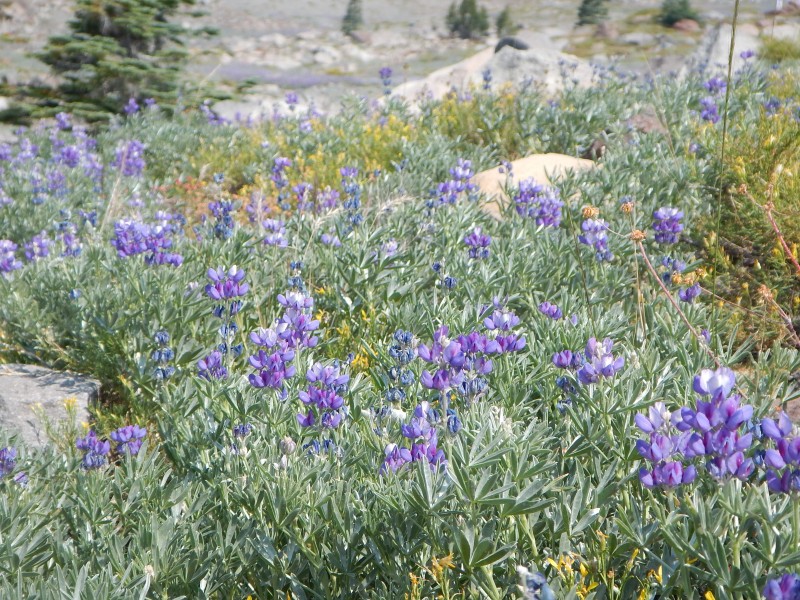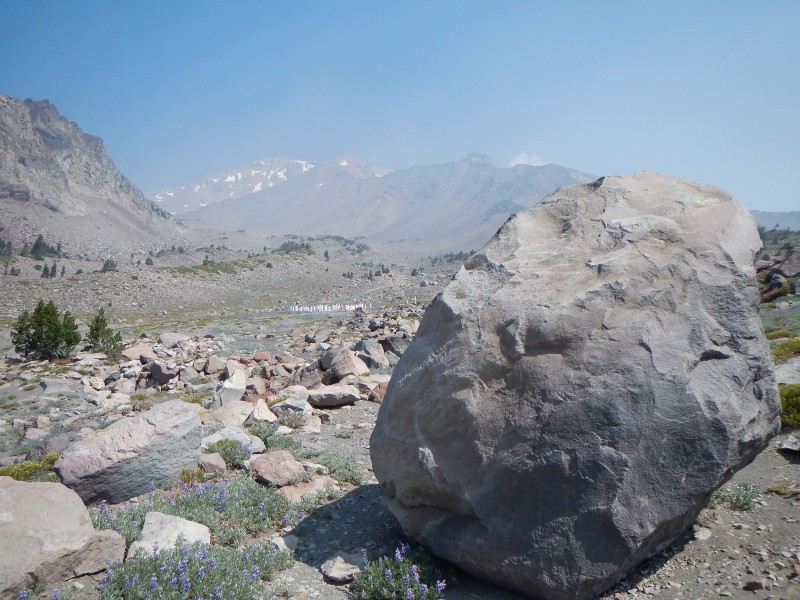 The rocks on Mount Shasta are so awesome!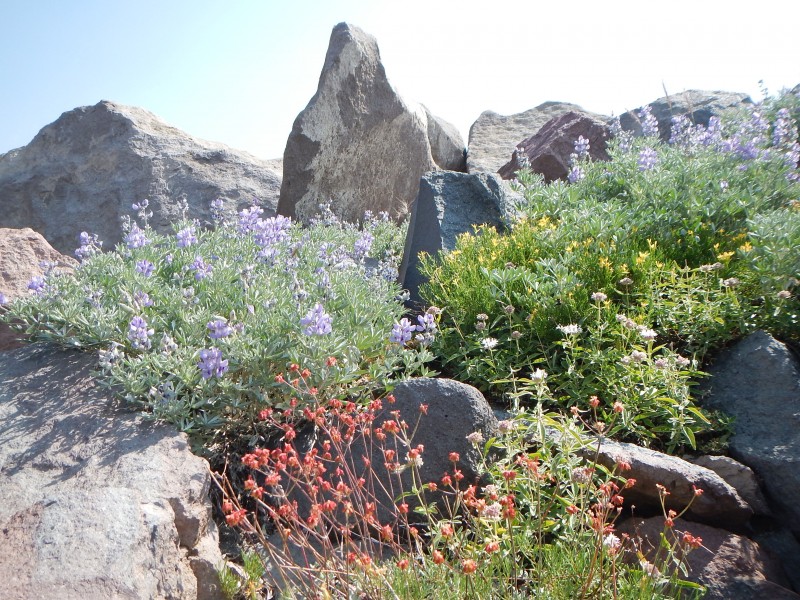 Nice scene.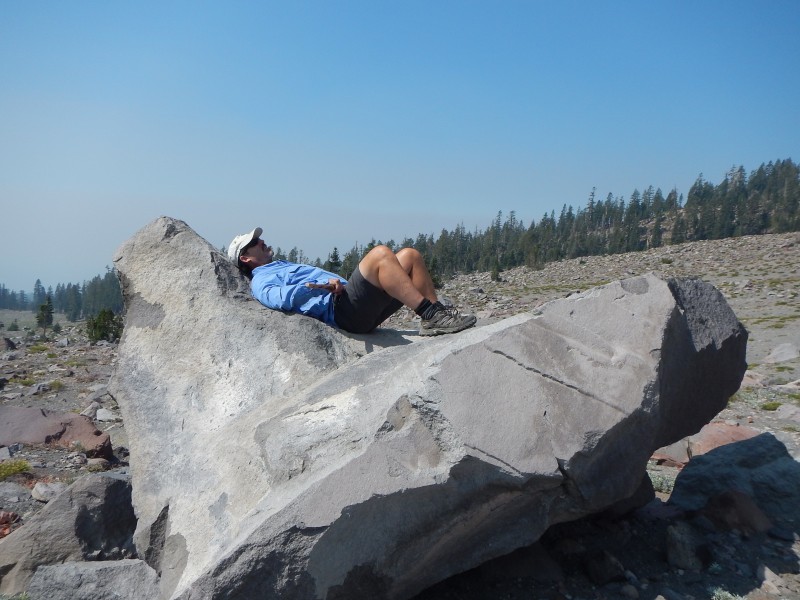 Awe think I just take a nap here in this Barney Rubble Rock, makes for a great recliner, almost better than Sleep Train.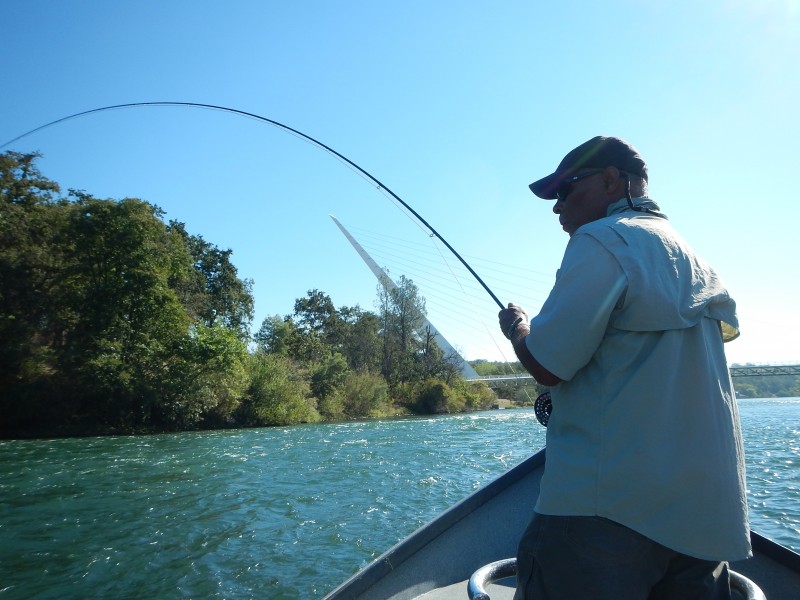 Then Don Jones came up from the Bay Area to fish with me on the Lower Sac. First cast fish on!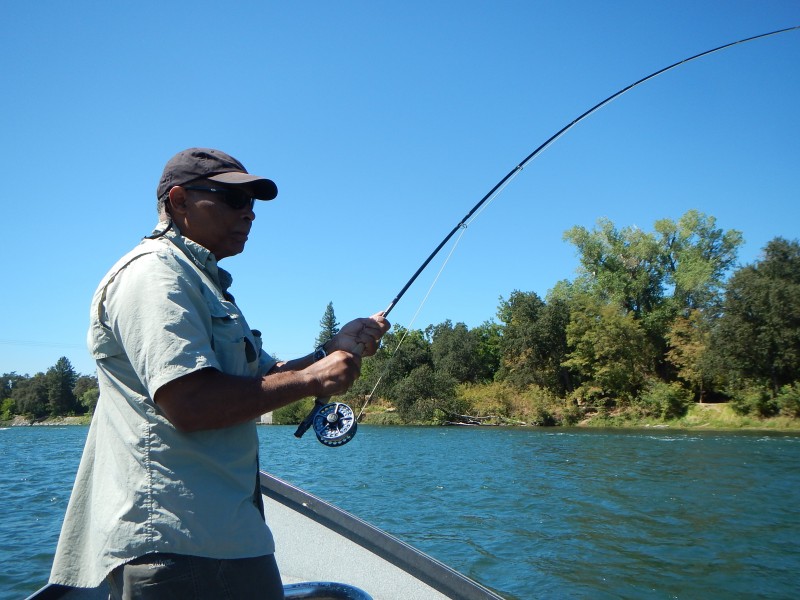 He caught and released 16 trout and 11 were over 3 lbs.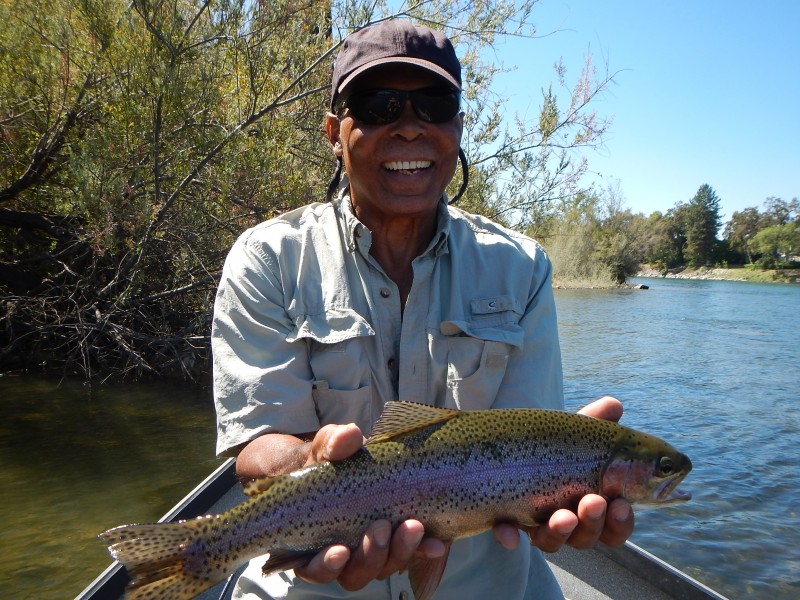 It was a great day with great man, what a fun guy to hang out with for a day.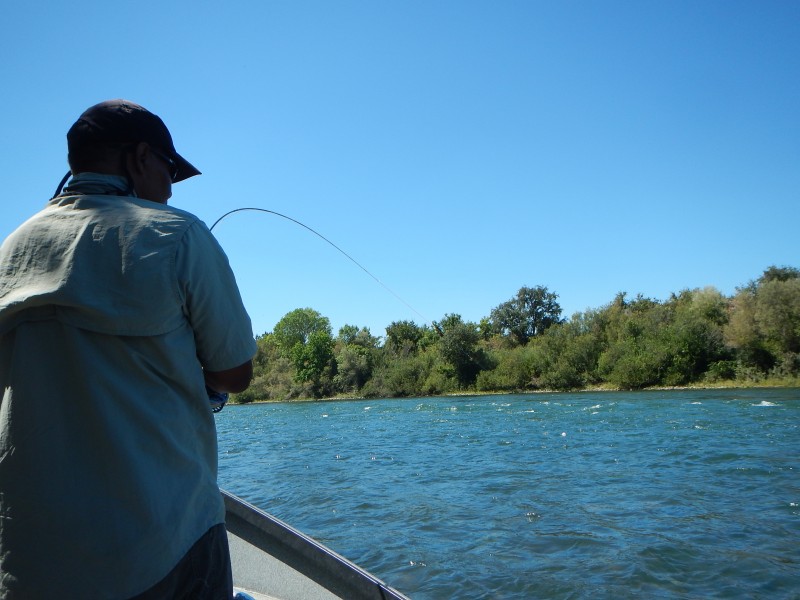 We floated forever and caught trout at all my favorite places.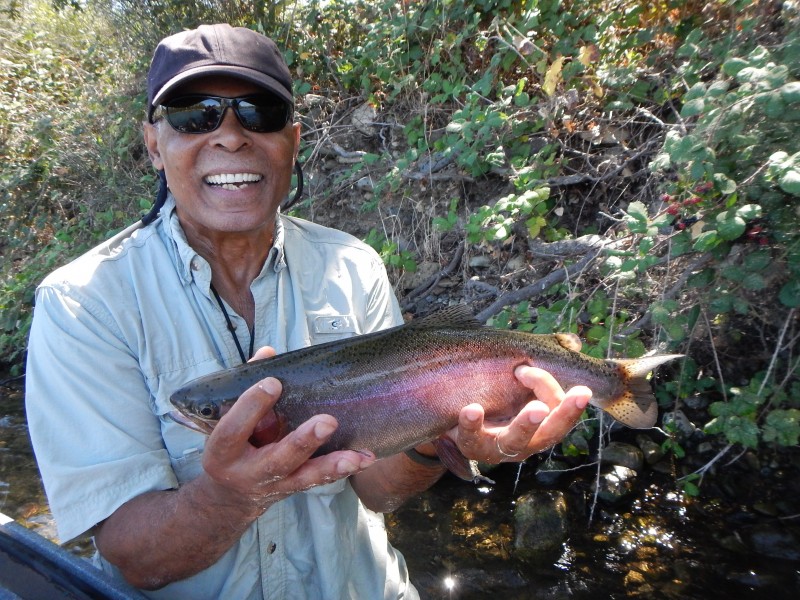 Thanks for coming up Don, see you in the fall!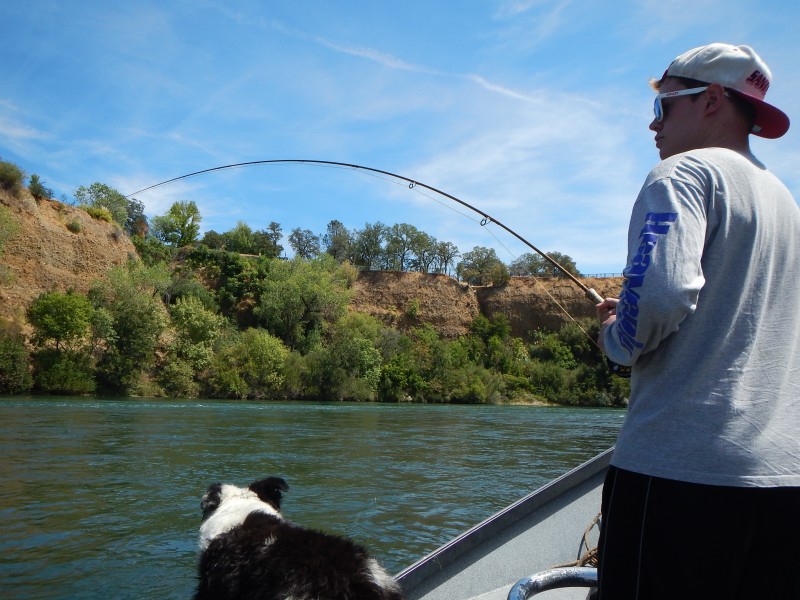 1st day ever fly fishing.
I think this trout was at least 5 lbs if not more!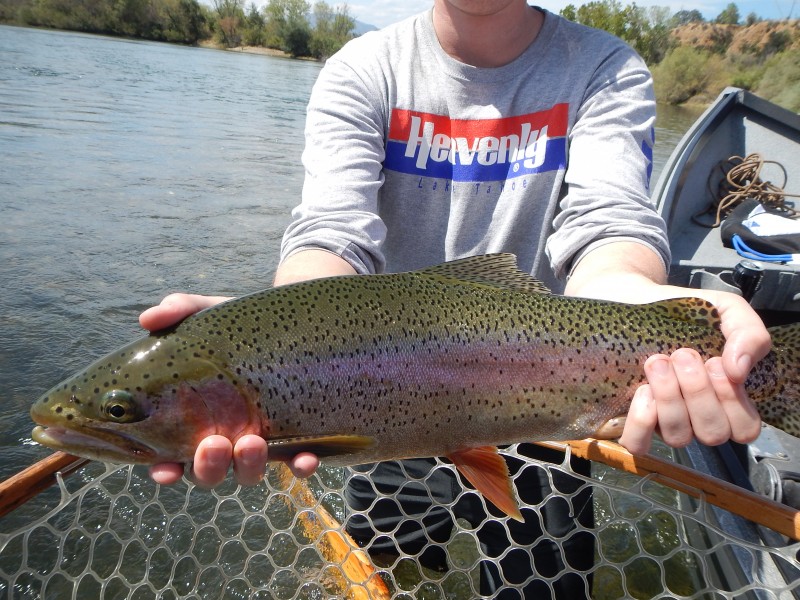 Thanks for watching our adventures! Jack & Carola trout & Team Trout Guides.  530-926-4540 * info@jacktrout.com