NORTHEN CALIFORNIA SPRING & SUMMER SIGN -UPS START NOW FOR MAY, JUNE & JULY 2012 !!!! 
CHILE * CHILE * CHILE * CHILE * CHILE * CHILE * CHILE * CHILE *

CHILE *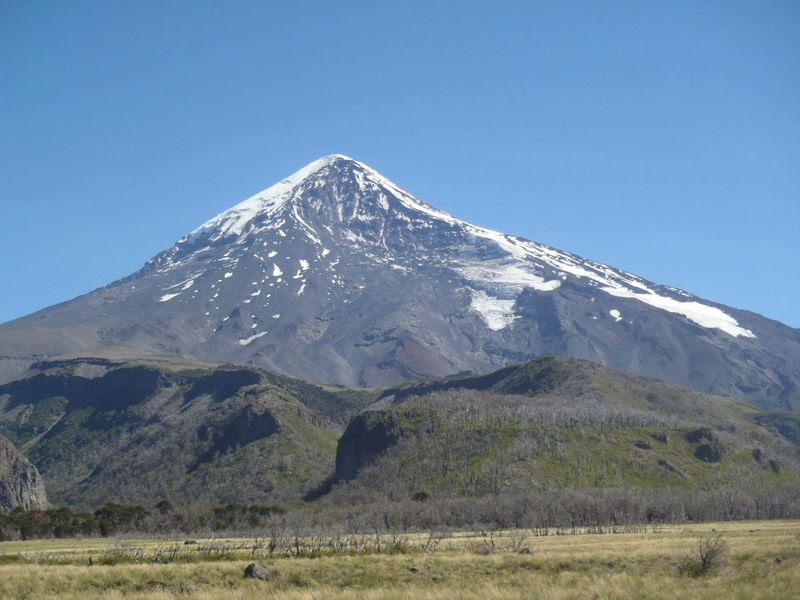 Mt. Lanin is an awesome sight right on the border of Chile and Argentina, as we pass by it on another adventure. Fall is in the air now and the mornings have turned cold, but the weather couldn't be more pleasant as the fishing heats up too.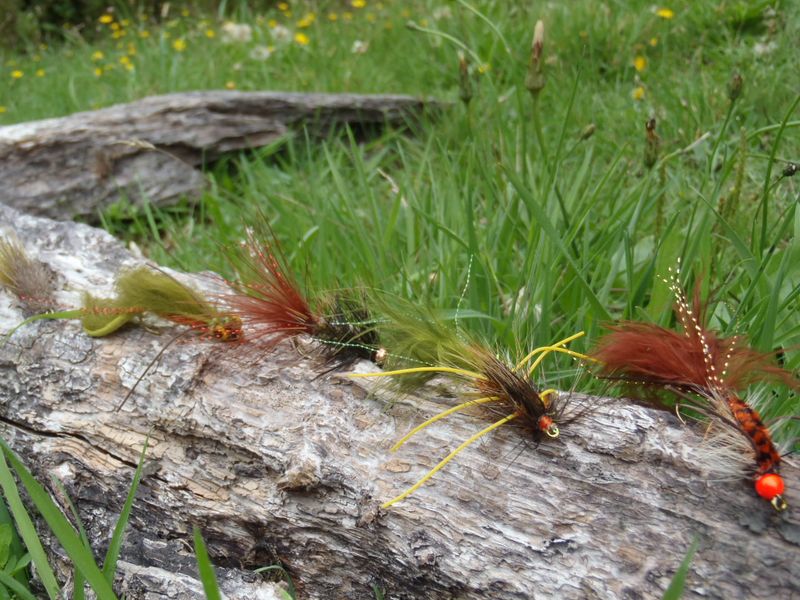 I have some great Pancora Crabs I
 tie up for the Chilean rivers, many of these patterns have caught the beasts you've seen on our stories form this past season. We look towards next season with Edgar and Mattias for many more adventures with all of you out there!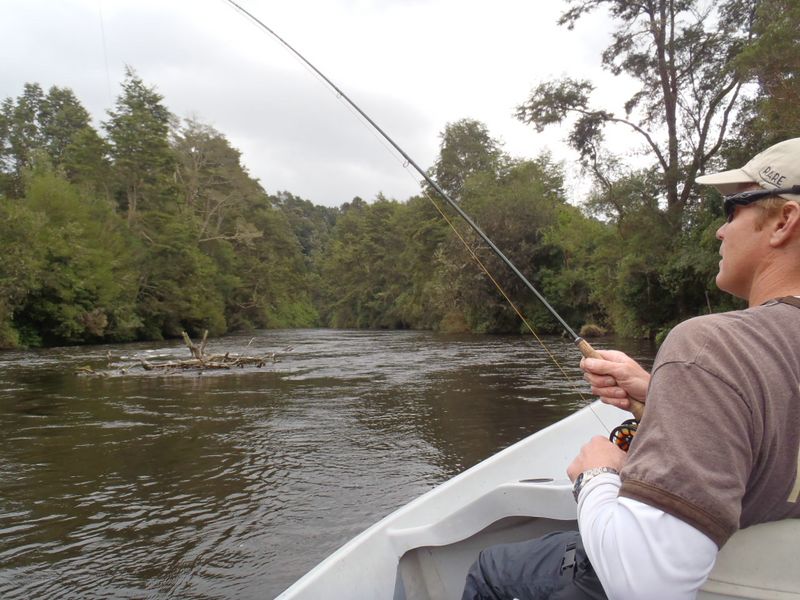 Erik Shultz sure thought so when he and his wife Linn arrived Chile for a multi-week adventure that included staying and fly fishing with Jack Trout International Chile and then heading off for a sea kayak extravaganza in the Reloncavi Fjords near Puerto Varas, Chile.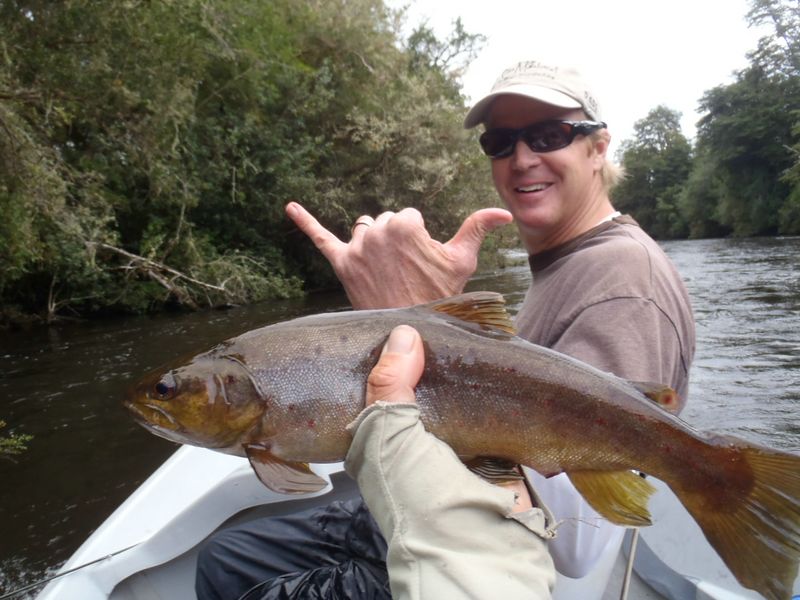 Erik likes charging life with full speed ahead and having fun with his wife Linn makes it all the better! But on this day it was just me and him and 5 precious private miles on the Rio Maullin. Could he hook the biggest trout of his life on this day, was it meant to be folks?
"That's right sports fans, it's Erik Shultz.. Of the American Team ladies & gentlemen, the team captain of Team USA. How will he fare….?"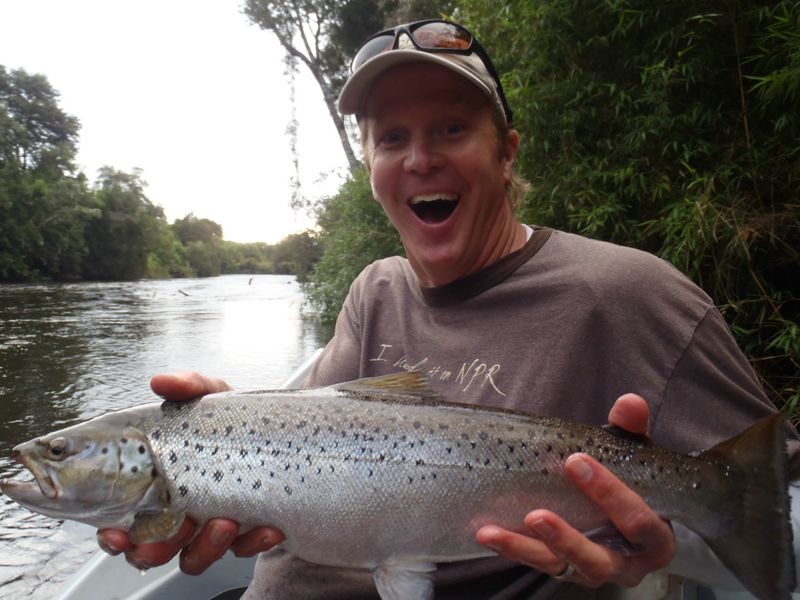 A frick'n whopper folks! An unusual hook up in the Lakes District of Chile, a Sea Run Brown Trout in the Rio Maullin. This is the first year they have ever been seen so far in the north of Chile. This is the 5 th one I have ever seen caught in 19 years of guiding here.
Team USA pulls ahead folks and the team captain of the American Team is proud! "Many sports fans want to know Erik, how you did it?"
What were you thinking when you felt this monster on the end of your fly line? Also, how many others do you think could be in the river at this moment for others to catch. Fans we'll be right back after this message from our sponsors…"
(Many fly fishermen travel to Tierra del Fuego, some 1200 miles south of here to have a chance to catch one of these huge sea trout)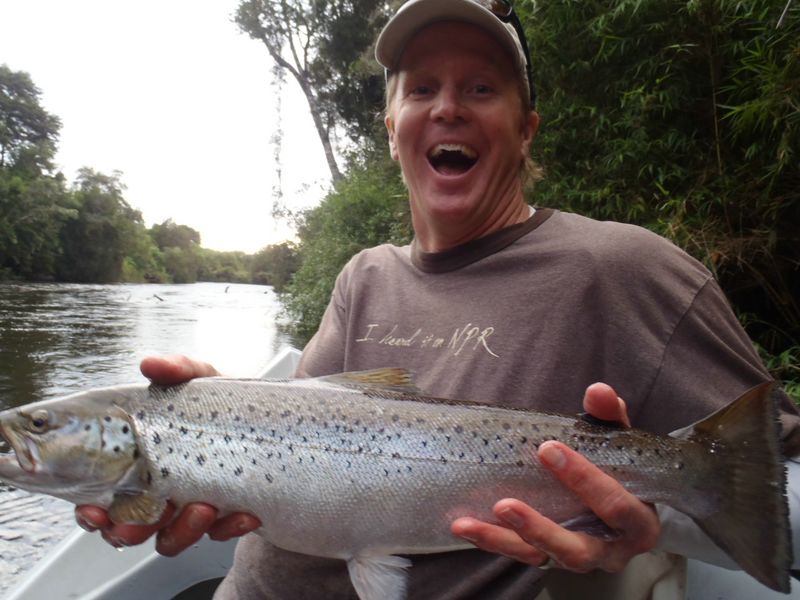 Loving life and the captain of Team USA, Erik Shultz makes his fans go fanatic with his hook-up of 16 trout that day as well as a sea run brown that millions cheer for in awe!
ERIK SHULTZ OF HALEY IDAHO, YOU ARE MY SIZZLER OF THE WEEK AWARD WINNER!! CONGRATULATIONS SIZZLER AND TEAM USA PROGRESSES TO THE FINALS HERE IN CHILE.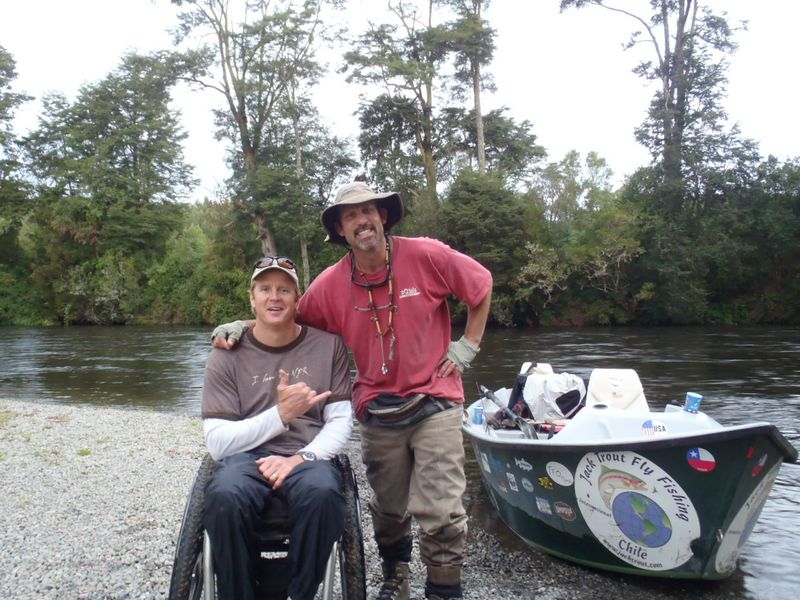 USA *
USA *
USA *
USA *
USA *
ERIK SHULTZ
* USA
* USA
* USA
* USA *
WITH A SPECIAL THANKS TO ALL THE PEOPLE OF CHILE WHO BY WHICH MADE THIS ALL POSSIBLE AND THE 33 MINERS TOO!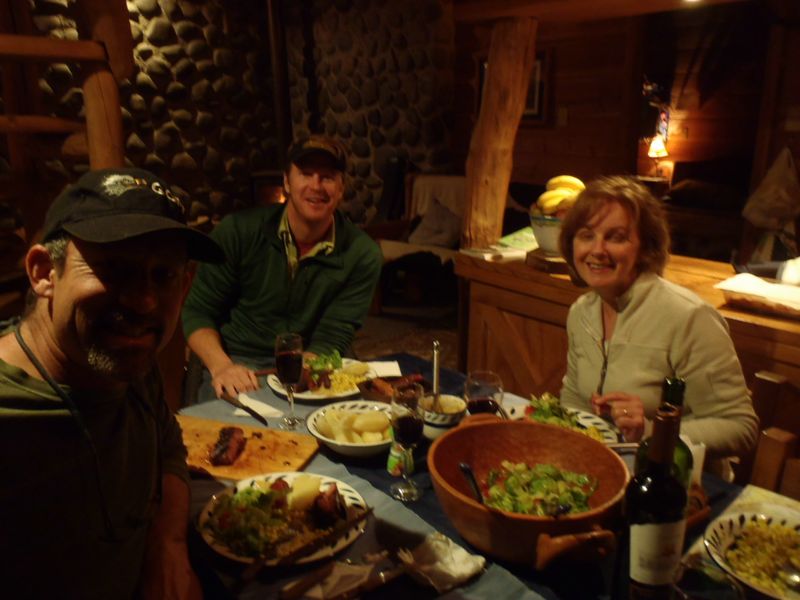 That night we celebrated with a nice bottle of Chilean Carmenere and one of Carola's famous meals, it was a night to remember.
Linn & Erik Shultz some of nicest people one could ever set there eyes on in the world.
(Hey Sizzlers, catch more of Erik's fly fishing adventures in late June as he and Linn stay in Mt Shasta for part 2 of Erik's fly fishing adventures with Jack Trout, Inquiring minds want to know!)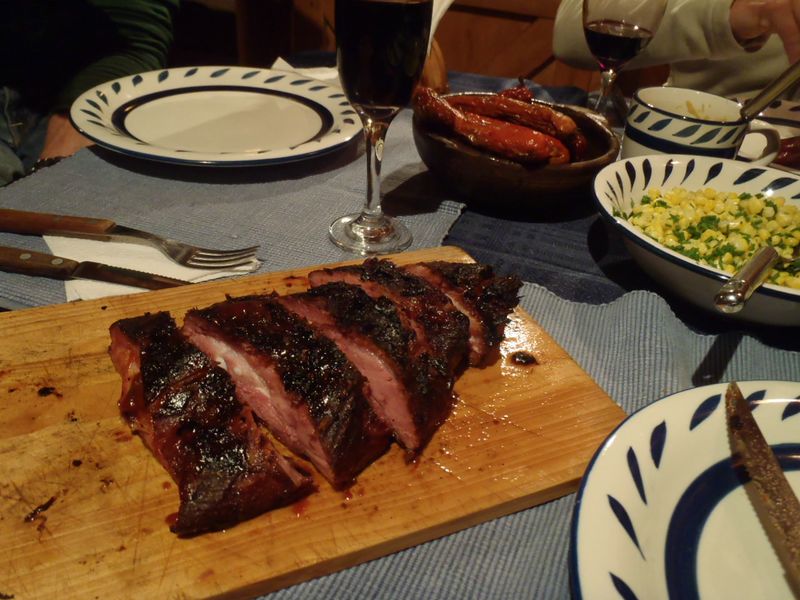 Where's the beef dear? It's what for dinner folks! We just can't get enough of all this wonderful food here in Chile, we'll surely miss it when we get back to Shasta in April and don't call me Shirley…
When you travel to Chile be sure to look for this logo in the markets   only the finest meats are selected by this family of brothers who migrated here from Germany back in the early 1900's. Carola's dad Armando was one of the son's soccer coaches named Hernan, who went on to continue a family tradition here in Chile. We not only love serving these meats to our clientele but also wanted to thank the family for allowing us to park our drift boat and our Trucha Truck in their factory at night when guiding in that area!! Visit the best meat market you have ever seen in the world in Llanquihue, Chile. (Best prices too!) 
http://www.cecinasllanquihue.cl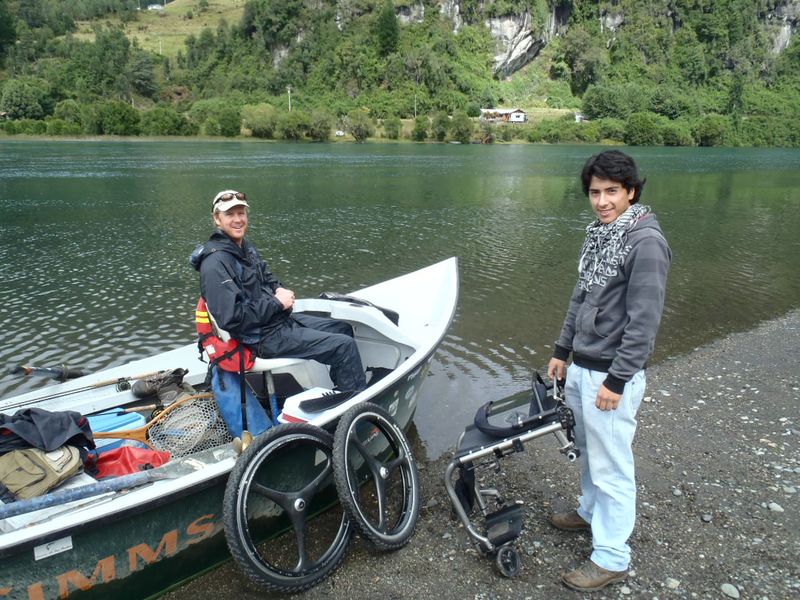 Erik Shultz ready for another day with shuttle extraordinaire Francisco of  Fundo Chacaipulli, Chile.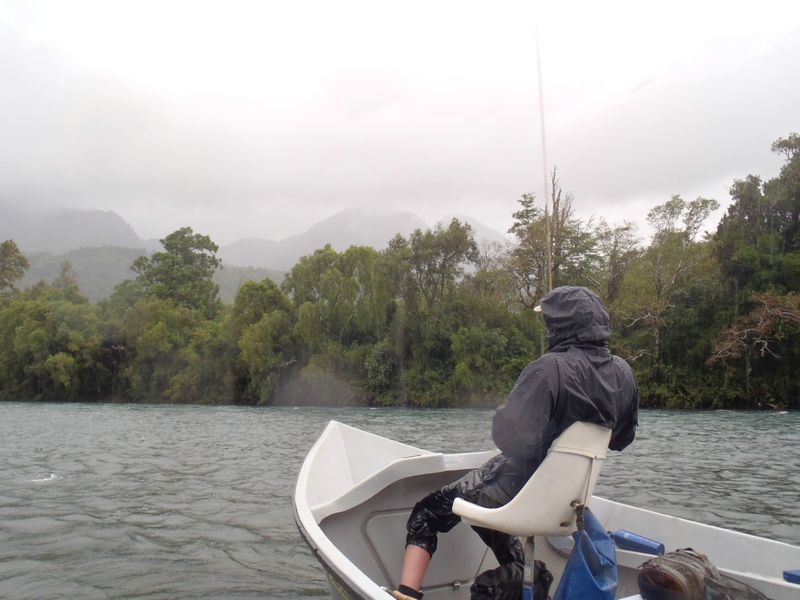 In an amazing effort in a total down pour folks! Look closely at this lunker Erik hooked into on the Rio Dios in Chile. It was as long as the width of my boat!
I'm thinking about 3 feet in length. We did end up losing it but who cares we got the best part of him that day.. The fight!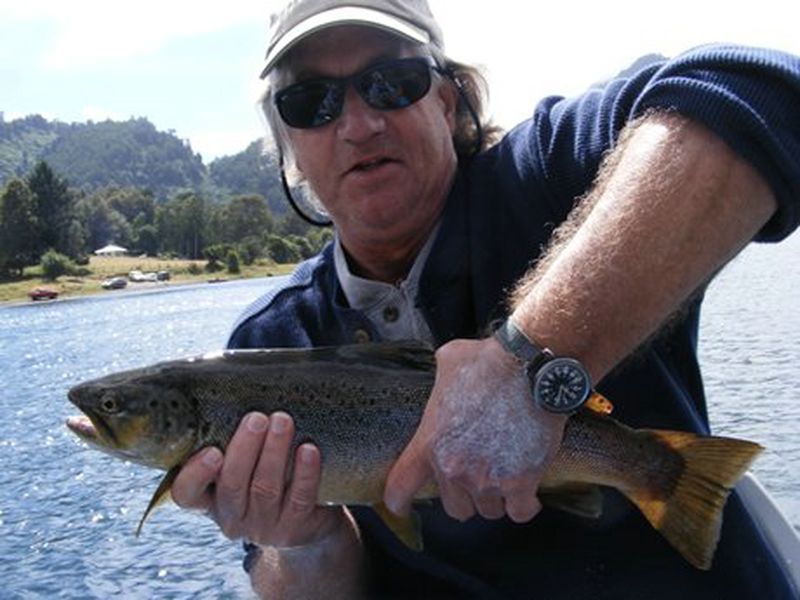 Andy our client from Panguipulli out with Edgar one day and caught many nice trout!
Giordano Zaparini from Mozambique, South Africa with his amazing day with Guide Edgar on the Rio Maullin where he hooked several beauties before leaving back on his cruise ship out of Puerto Montt, Chile. 
Jack Trout International fly fishing offers one day guided adventures to all cruise ship ports in Southern Chile. We can set up your fly fishing one day trips in Puerto Montt, Aysen, Coyhaique or Punta Arenas Chile.
We have the best guides working for us, the difference is our experience!  Jack & Carola Trout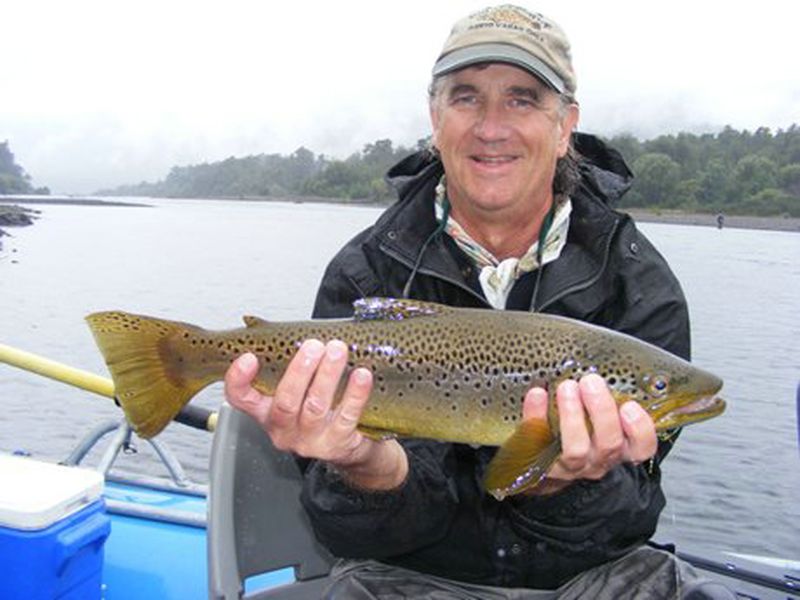 Andy Swann, becoming a true legend here in Chile with his enormous hook-ups! See you in April, Ondalay Dude!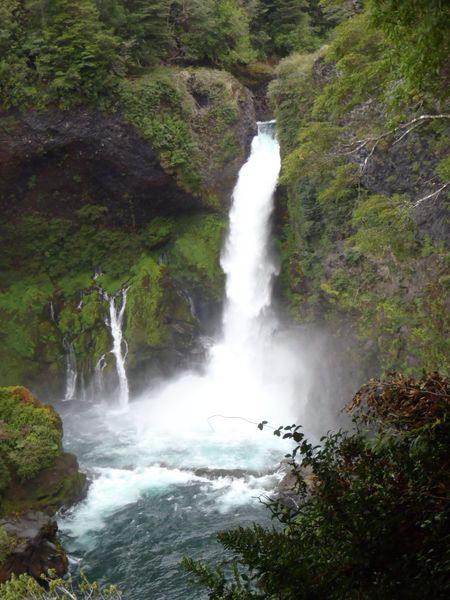 The famous Huilo Huilo falls near Chosuenco Chile are amazing to witness, a real must see in Chile!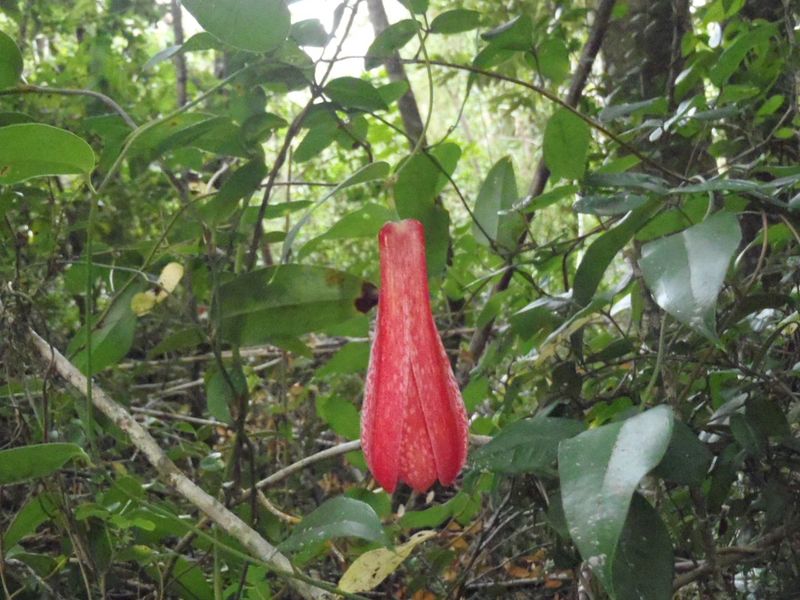 The Copihue flower, the Chilean national flower now blooming all over in Southern Chile.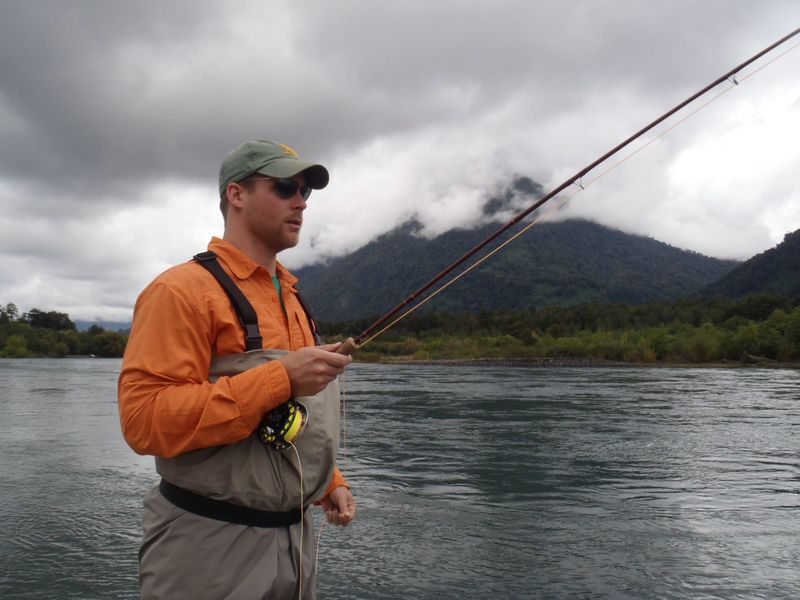 Ian Coleman who is living with his now finance Kristina Martinez called on us for a guided 2 day 3 night adventure on the private section of the Rio Petrohue in the Lakes District of Chile, hooks up on a monster right off the bat.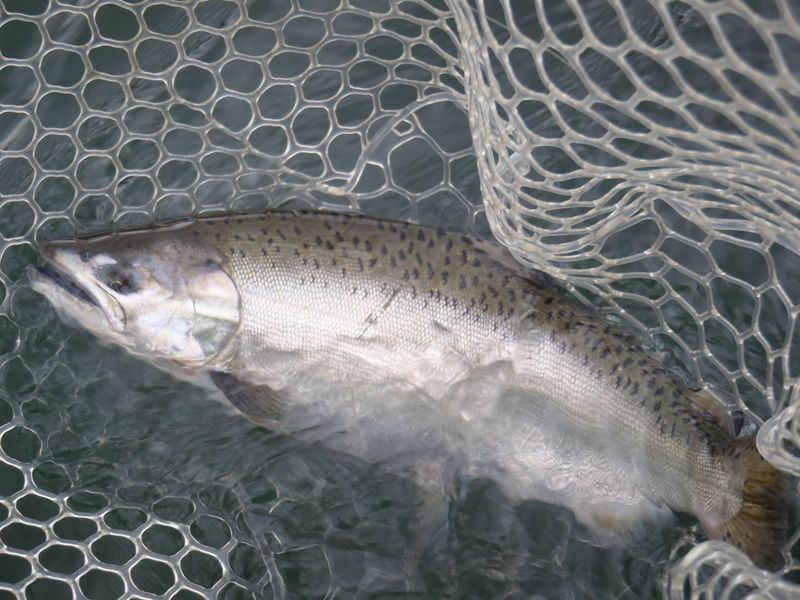 He caught a beautiful salmon on his 8 wt fly rod as many sea runs are being caught here now in Chile!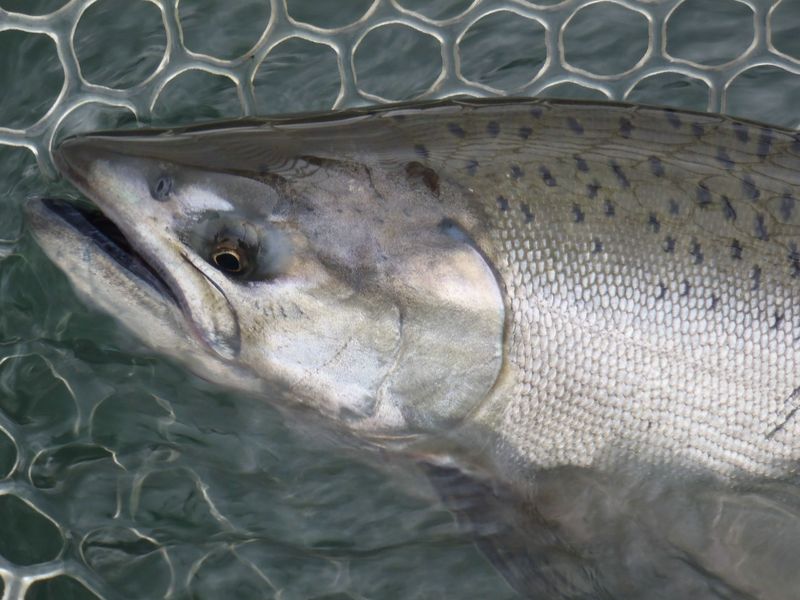 Wonderful fish to catch on a fly rod, not to mention it was an awesome fight too folks!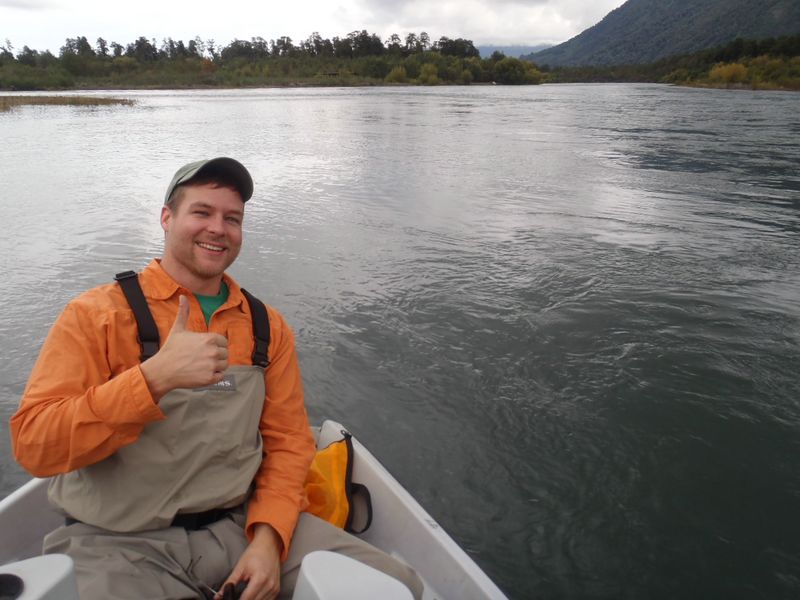 Thumbs up on that one Sizzlers!  What a great way to start a trip and that day we saw salmon and ocean trout jumping out the water all over the place. It was a great day to be out guiding and fly fishing in Chile. (When isn't it?)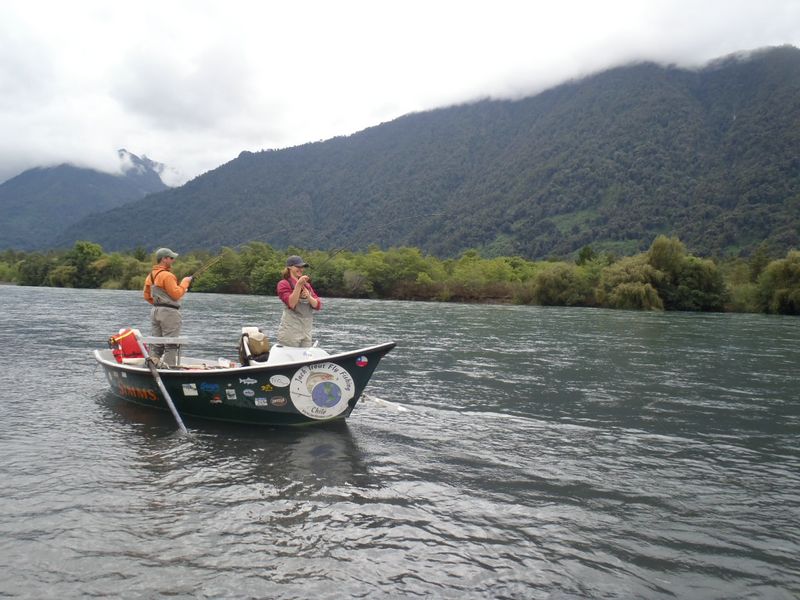 Then they both got into the action with a double hook-up, as it was destiny folks. The night before Ian proposed to Kristina and she said yes! Will you marry me fly fishing? Yes, I will marry you fly fishing! Just don't out catch me honey, Kristina said!!
Look at that ring Sizzlers, look at those trout!! Truly a match made in heaven, how often has this happen like this? Never it must be the fly fishing wedding bells that rang in some good luck those days out with these folks.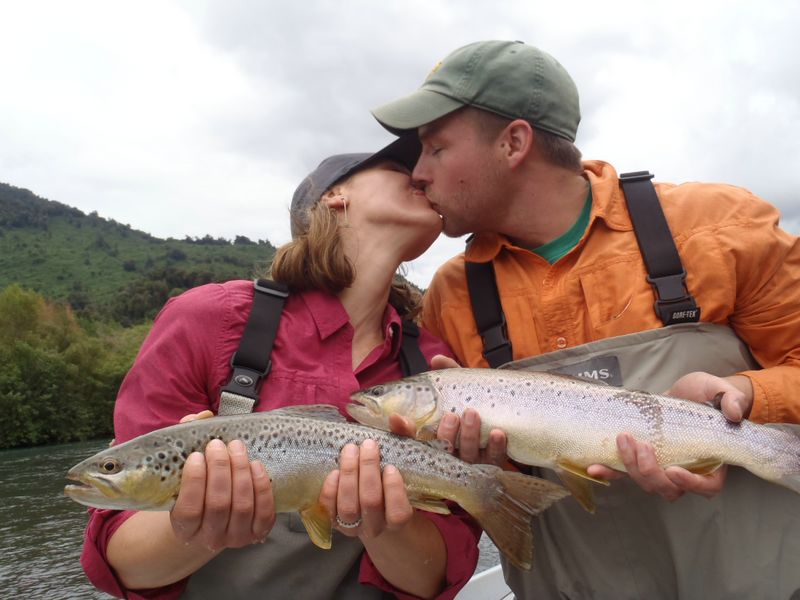 Then it got real romantic and I wanted to go leave them for a few hours….Who needs a guide in these special moments! (Trout said don't leave me until you release me sucker!)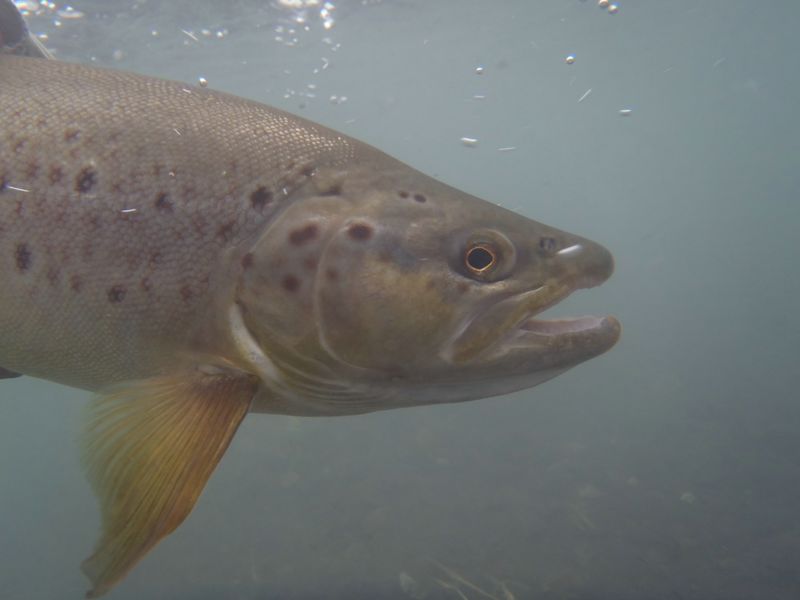 Under water the trout was revived and back on his way singing, I want you sex!
The romance was felt all around and the day was just underway folks! Especially when just down a couple of clicks a salmon took Kristina's fly and took all our her line to the very end of the backing!! I mean I said, "Hold on for your life!" This must of been a 40 lb salmon that just grabbed the fly and headed for Argentina.
I suggest if you come here after February, you should bring a 8 wt fly rod with a big reel, you can hook just about anything huge!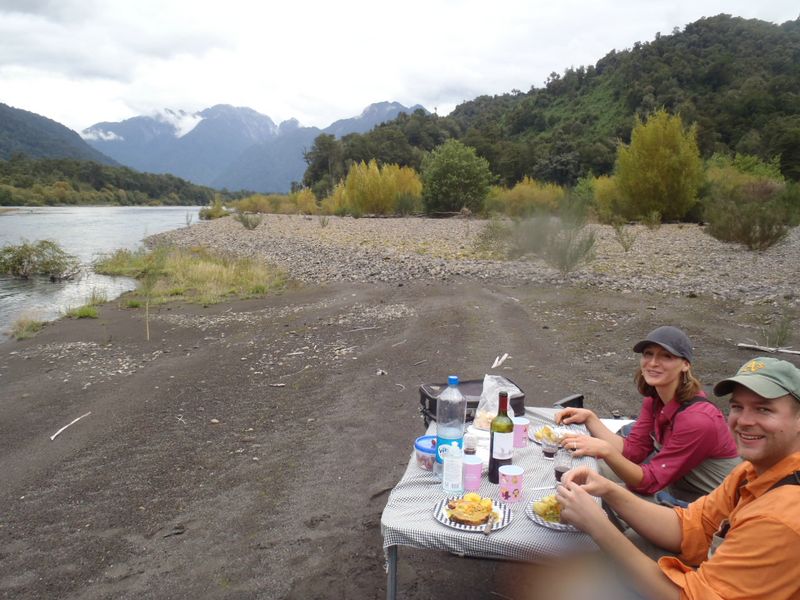 Lunch on love bird beach was marvelous that day..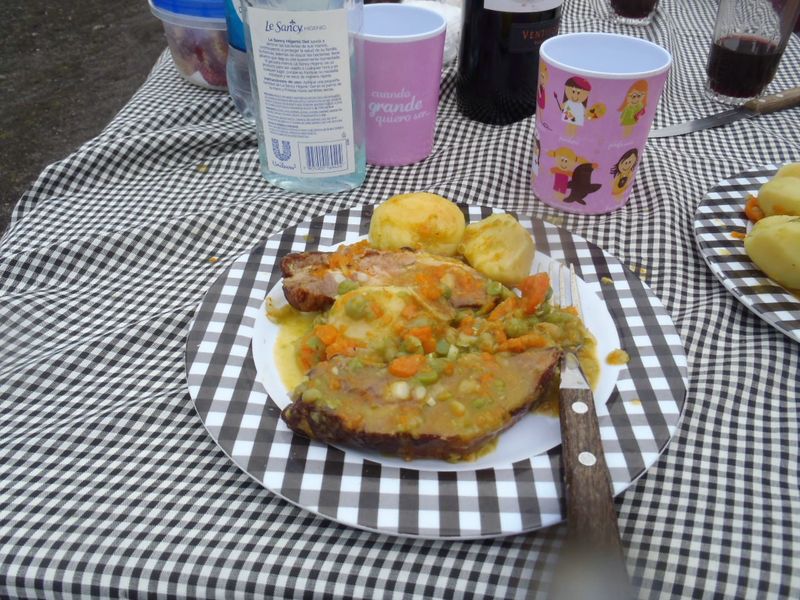 Carola sure knows how to cook some great dishes out on the river, maybe the best guide lunch any where.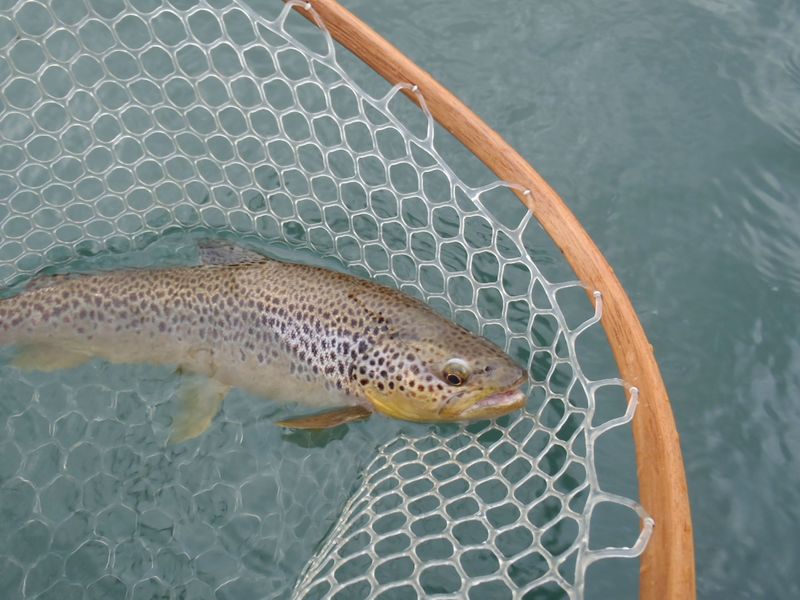 Back out on the Rio Petrohue Kristina resumes here reign as rookie of the year! This is her first day ever fly fishing and she is tearing it up folks as she had never even picked a fly rod up before this trip.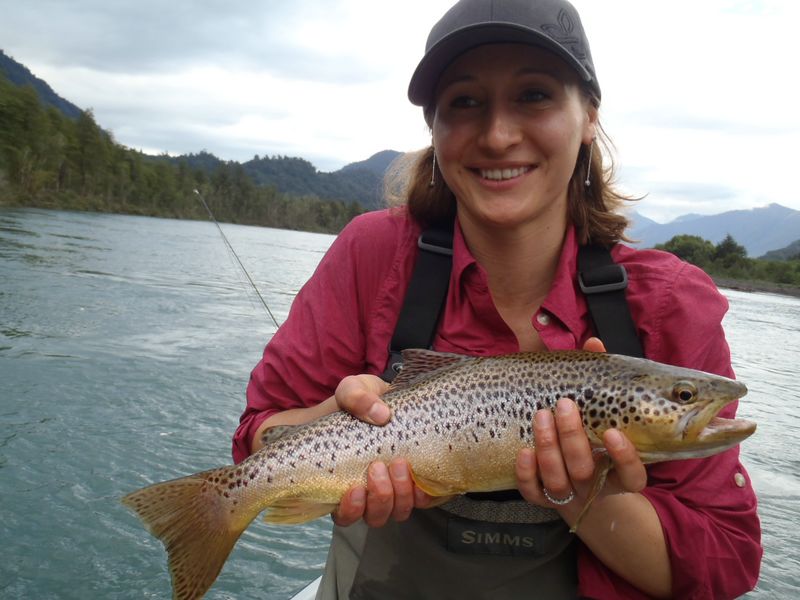 Brownie points for sure Sizzlers!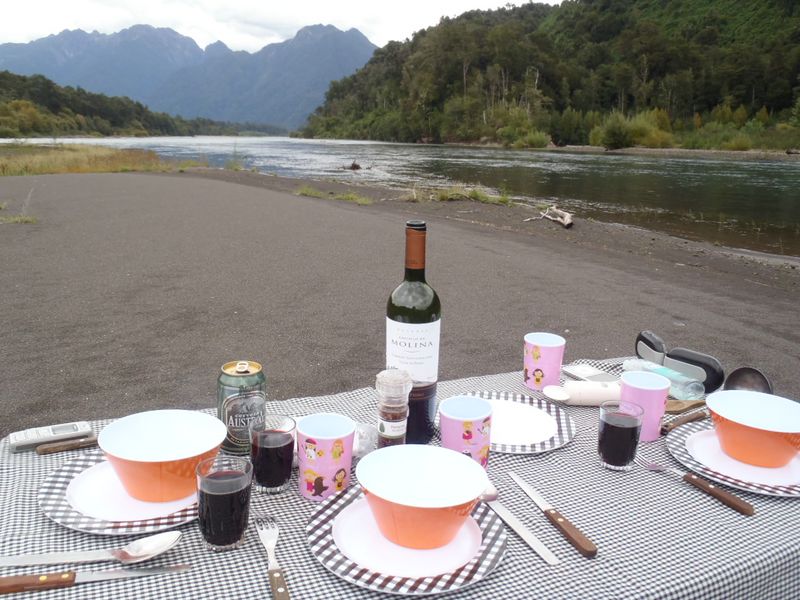 Here in Patagonia we dine in style with views you will enjoy for sure.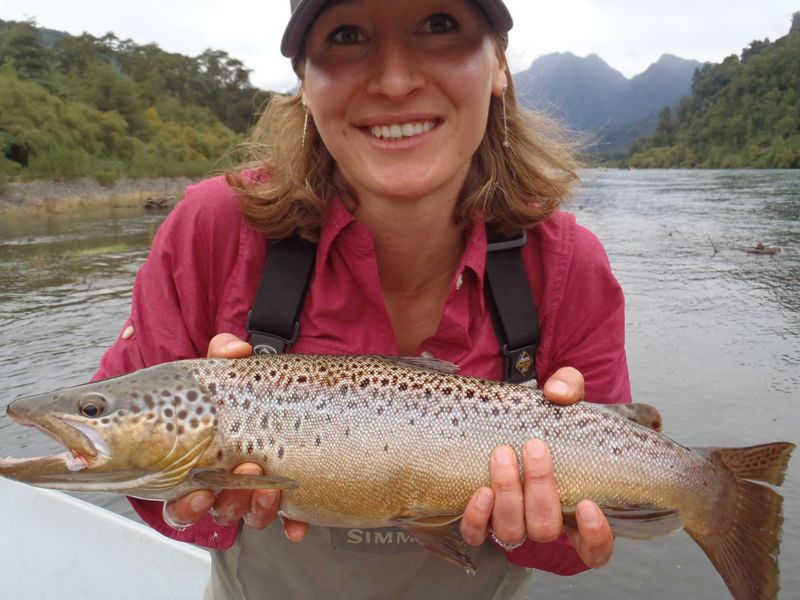 One great hook up by Kristina after another, I think she's the natural ole Redford was talking about… Way to go Kristina!!
 We just let them all go so we can catch them when they are bigger on another day! Catch & Release is the future of our sport we call fly fishing people. Try it you'll like it!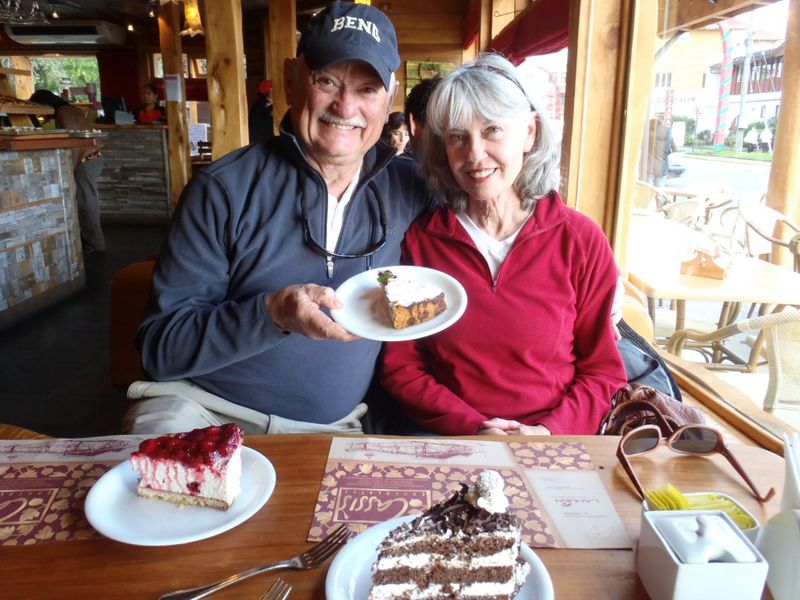 Dave & Kathy Waldram came to us from Oregon enjoying lots of cakes and coffees in our little slice of pie called Puerto Varas, Chile.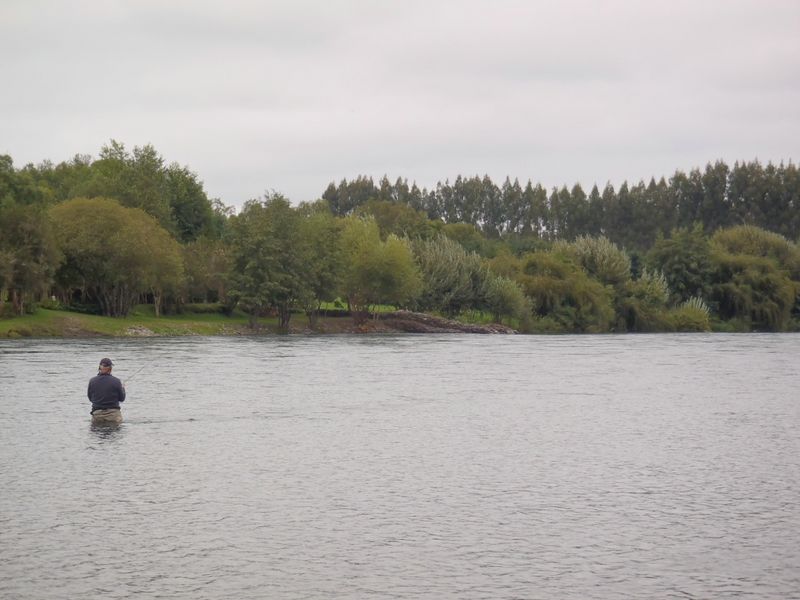 Dave enjoyed a day of fly fishing on the Rio San Pedro where he caught some nice trout.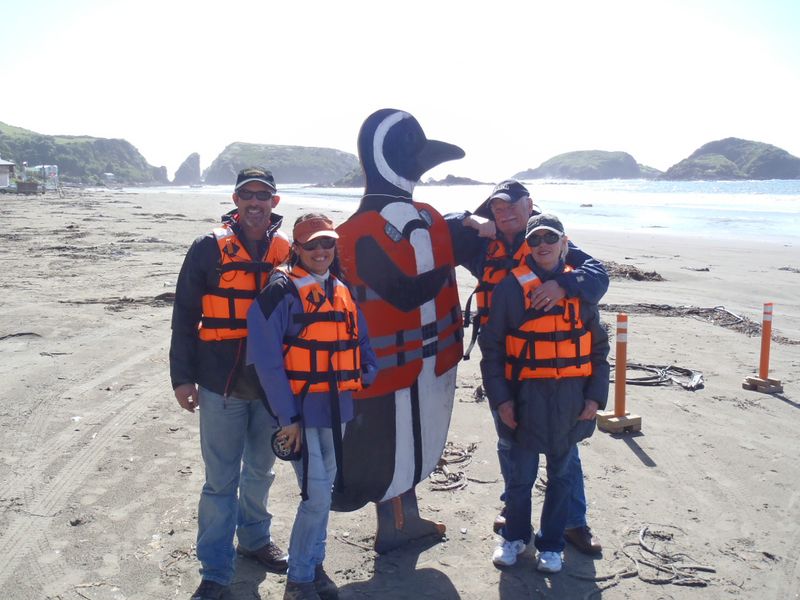 But Dave & Kathy also stressed that fishing wasn't all they wanted to do, they wanted to see culture, scenery, penguins and feel the heartbeat of Chile.
ARGENTINA * 
ARGENTINA * 
ARGENTINA *  
ARGENTINA * 
ARGENTINA *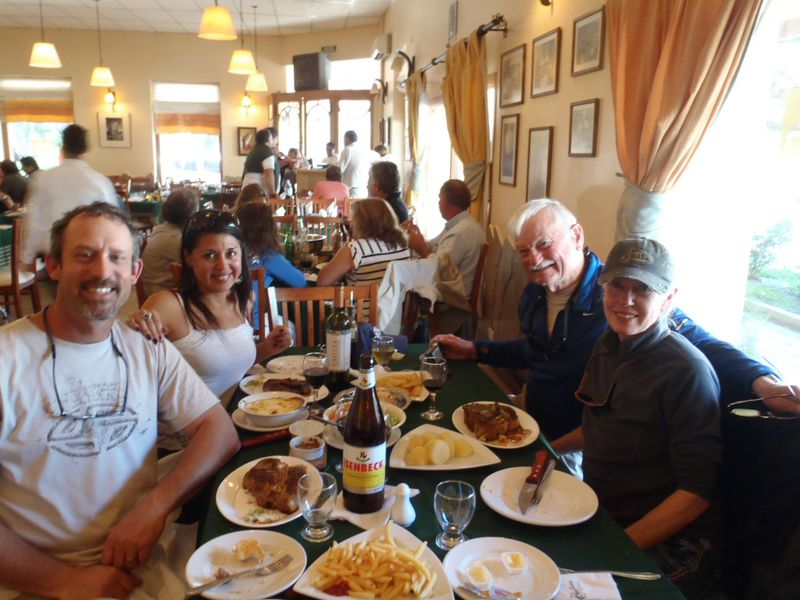 We traveled next over the Andes into Argentina to find some of best food and wines that Argentina had to offer.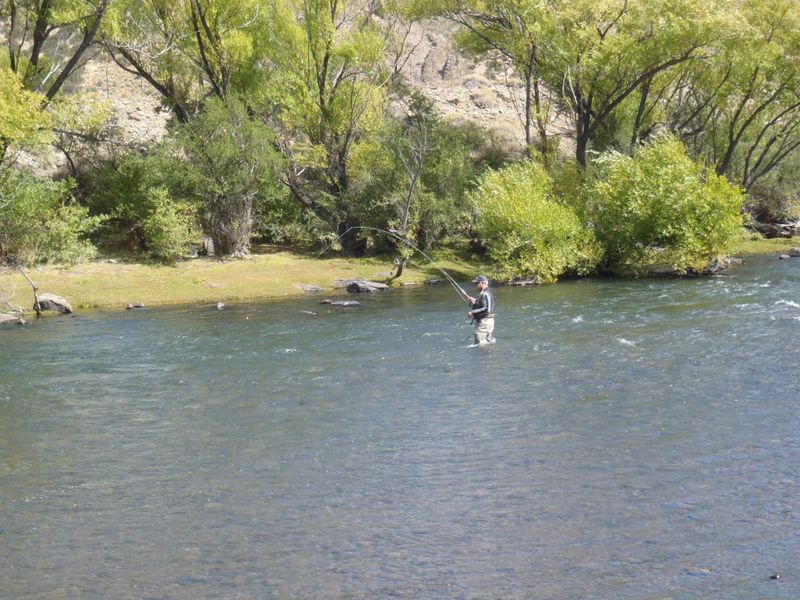 One day Dave went fishing while Kathy toured around town shopping and sampling different stores and pastry shops.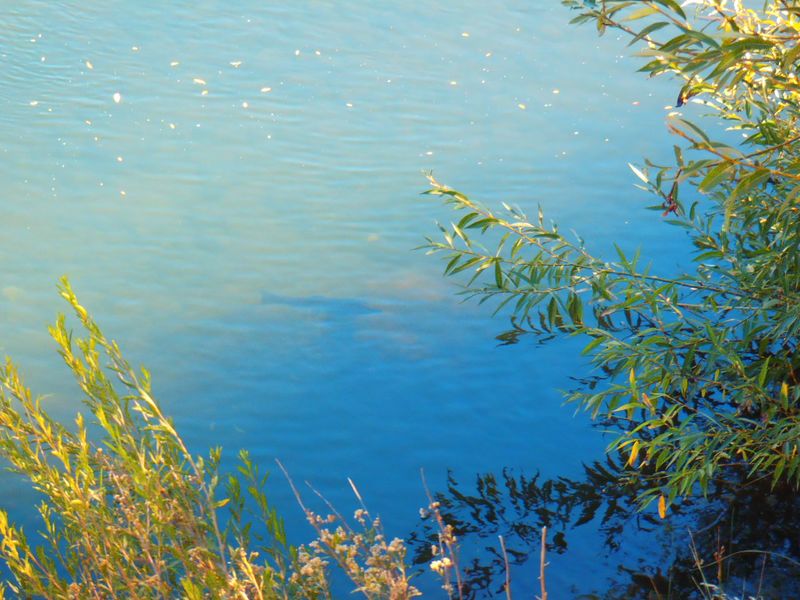 We saw some huge fish that day and caught some too! Argentina has some great fly fishing rivers we have always loved to visit.
The rivers this time of year are low and perfect to wade with hoppers and nymphs, for sure you will catch nice trout here.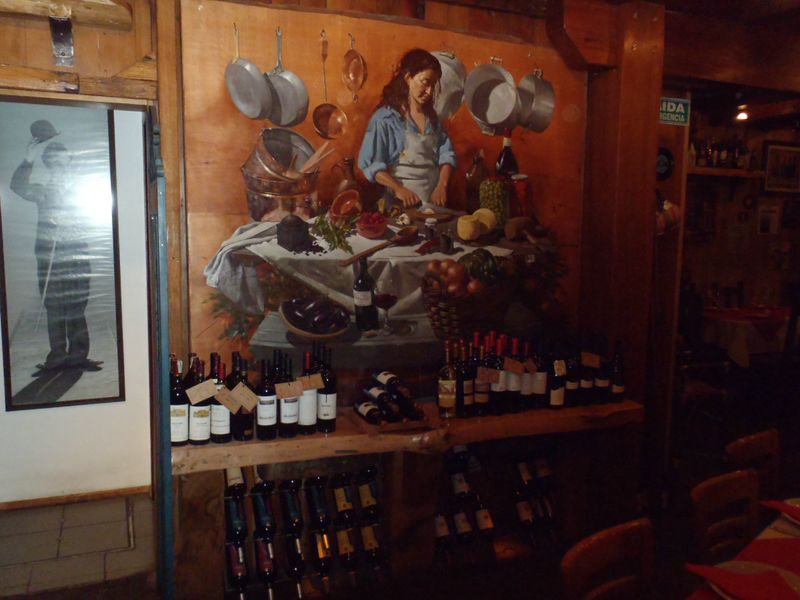 At night we visited the same restaurant Carola and I ate at on our honeymoon, this Tasca Restaurant in San Martin de los Andes is like magic.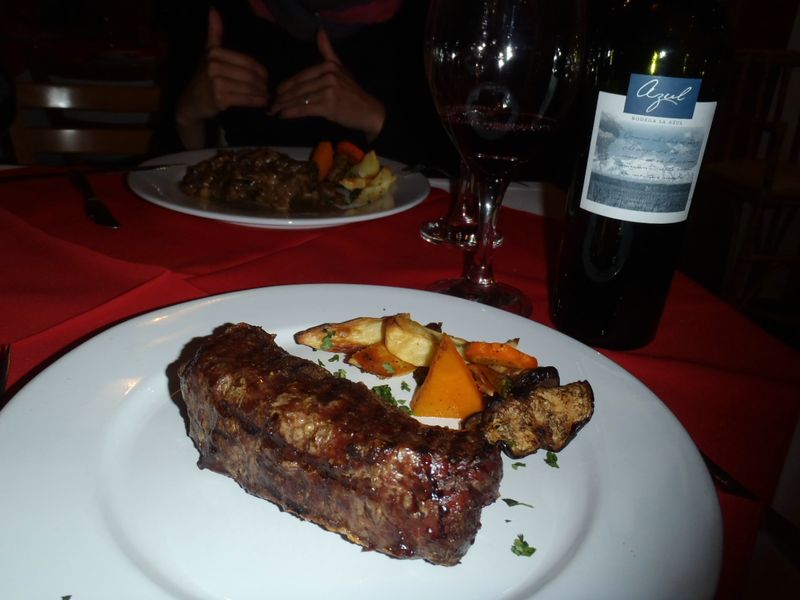 No surprise with me, I'm ordering a steak when I'm in Argentina, some of best meats in the world are served here Sizzlers.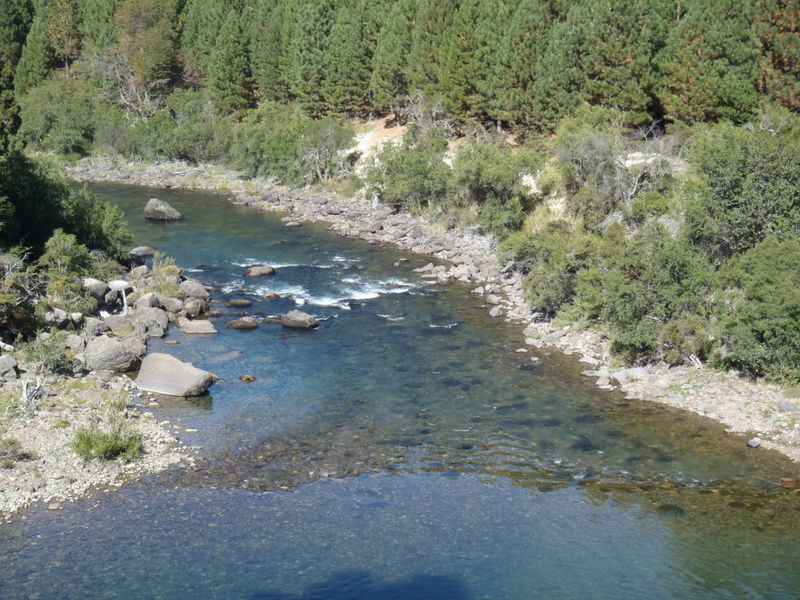 The next day we went out with my guide Juan Trucha, this guys knows the waters in Argentina better than anyone and we saw so many trout in this little river, it was amazing. (I can't legally guide in Argentina, so Carola takes the wives touring and shopping while I go out with the husbands fishing.)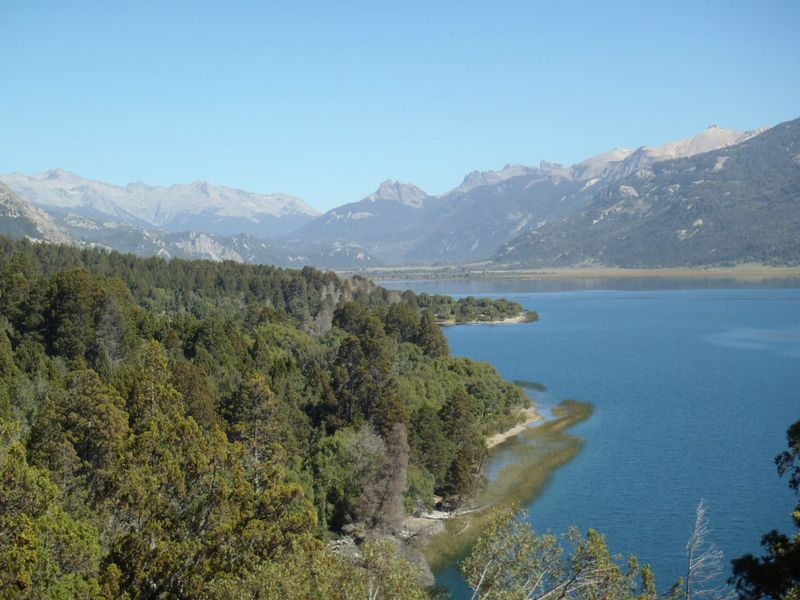 He led us to this wonderful lake where you could hear the red deer on the opposite side of lake bugling out loud. It was a perfect day with no wind, a rarity in Argentina, but this year has been like this here and in Chile. Lots of sunny days, with little wind and good fishing. I saw the reeves along the shoreline and I got goose bumps just thinking about all the big healthy trout in this fishery. Normally myself and our clients prefer rivers but this lake is different, the trout take big hoppers and chernobyl ants on the surface. You can literally see trout feeding every where, "so what the heck lets give it a try!" Dave said.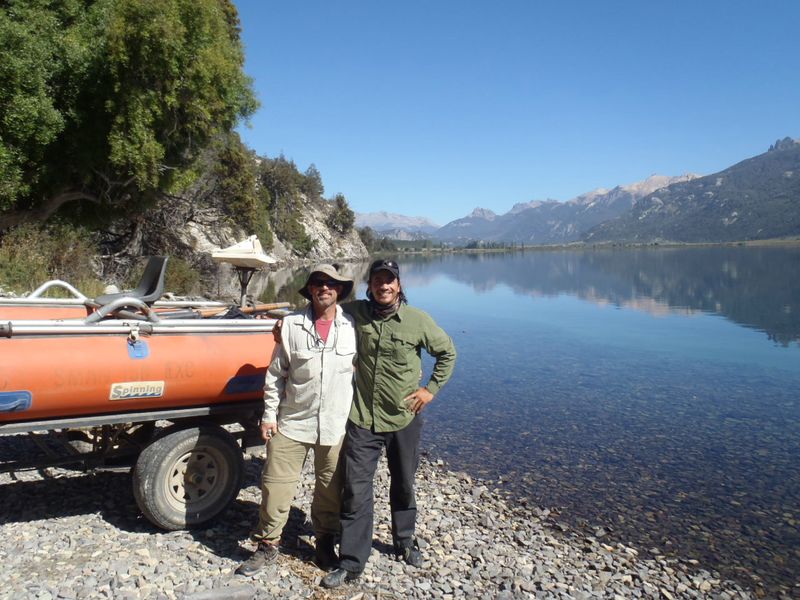 My guide Juan Trucha is not only a great guide but he is good people folks. His English has improved so much and like myself in Spanish, he is learning a few new words everyday to make his trips more interesting for his clientele we send. Tremendous growth in every direction is what life is about people and you can rest assure that with Jack Trout International Fly Fishing and the Team Trout International Guides, "It's our experience that makes the difference!"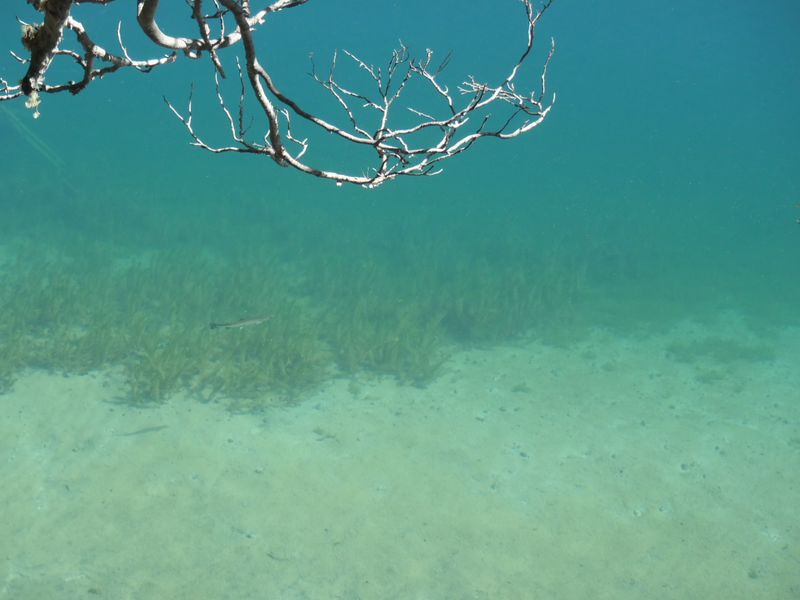 I went over to the left side of the lake and could see many trout feeding and surfacing all over the place! It was like filming  trout porn in a candy store looking for the last golden ticket to go inside and see Wonka's factory at work.
 "I've got a golden ticket!"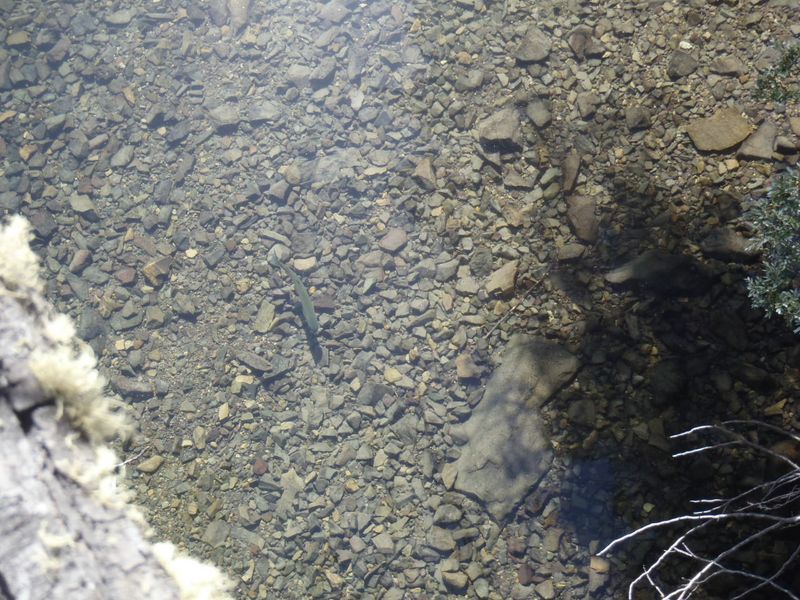 Below me I could see 20 inchers lurking, frollicking, it seemed for that trout that that life was so wonderful, a miracle, oh it was beautiful, magical.
And all the birds in the trees, well they'd be singing so happily, oh joyfully, oh playfully watching me. Then they threw me a hook and taught how to be responsible…  (Supertramp ~ Logical song – Ah Duh ~ Jack Trout)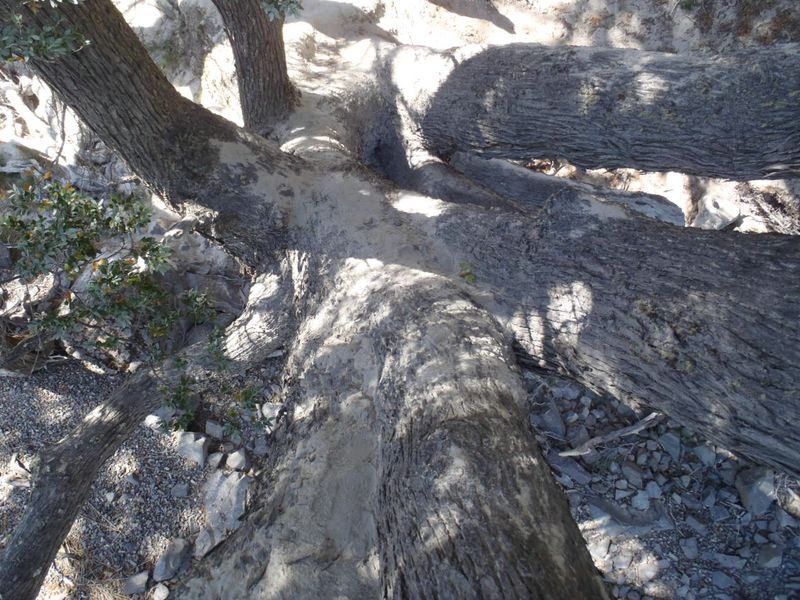 You could still see ashes from last July through January 2011, please know this important information ~ THERE IS NO MORE ASHES GOING INTO AREGENTINA FROM SAN MARTIN DE LOS ANDES TO BARILOCHE FROM THE PUYEHUE VOLCANO ERUPTION IN CHILE. NOR IS IT EFFECTING ANY RIVERS IN ARGENTINA, THE EFFECTS IS OVER PEOPLE, RETURN TO ARGENTINA FOR FLY FISHING, THE RIVERS ARE OPEN AND HAVE LITTLE PRESSURE.
EMAIL US FOR MORE INFORMATION.        info@jacktrout.com             Jack & Carola Trout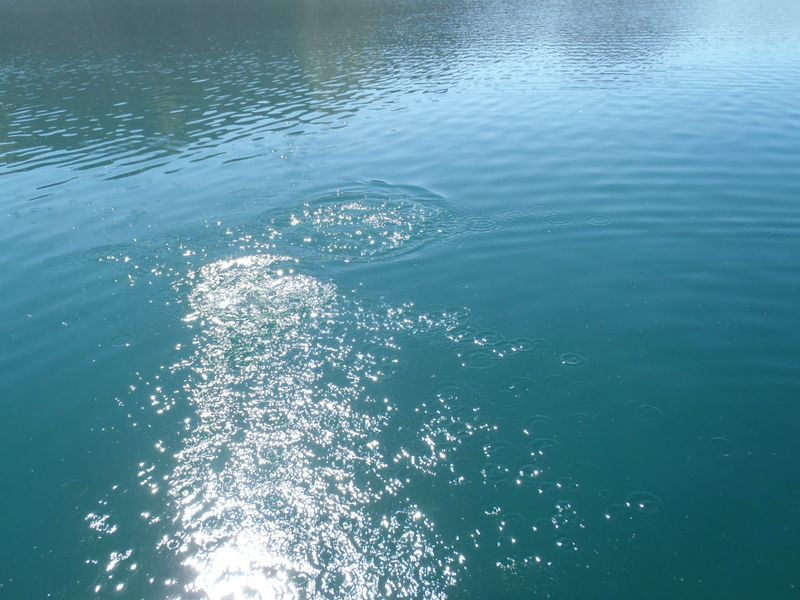 Out in the boat a big trout hits a dry fly on the surface and the reel goes screaming!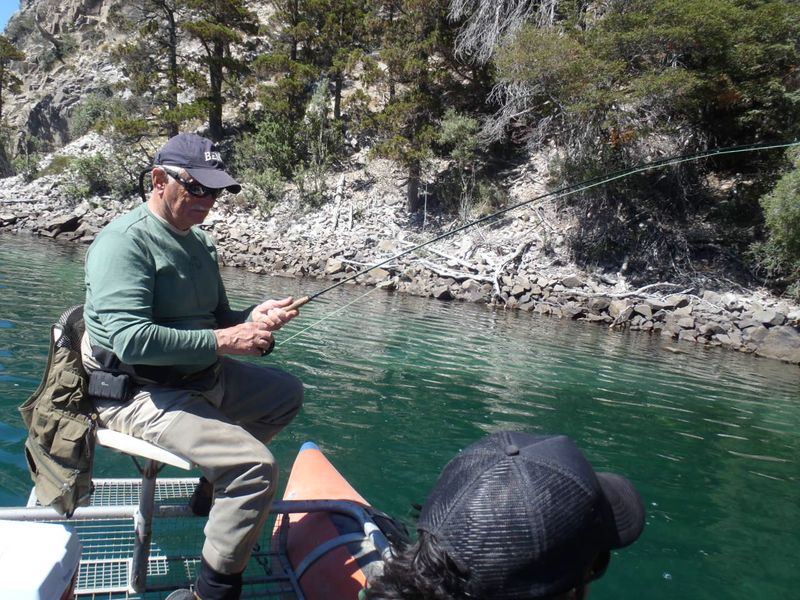 Dave's face lights up and the trout takes him on a wild ride beneath the boat then out in front of us.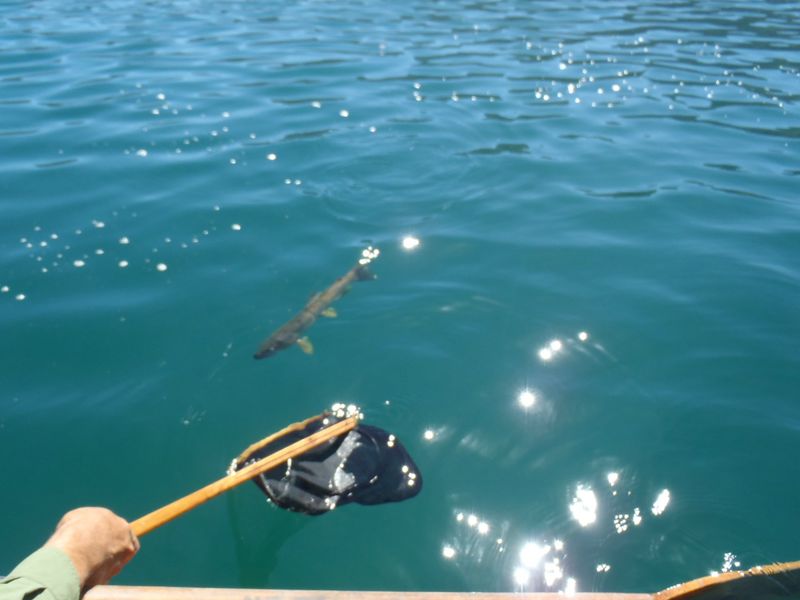 It looks to be a huge brown trout with big lips like Angelina Jolie ever nearing the opening of our net.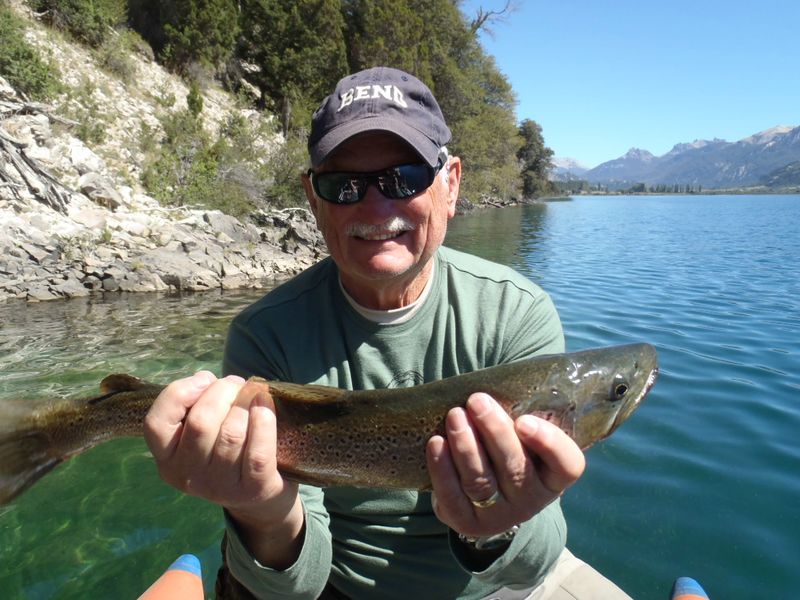 Dave lands a whopper folks, his first trout ever in Argentina! A real Angelina in Argentina folks!! Whoohoo!!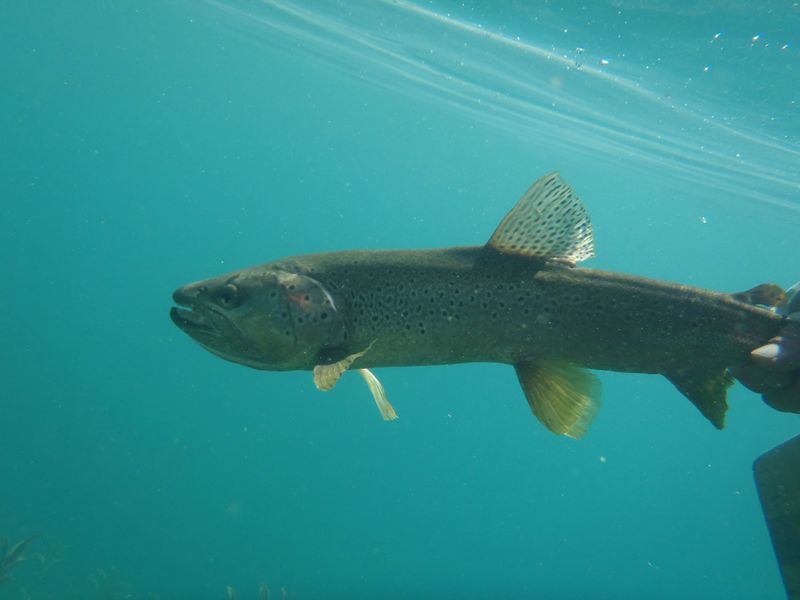 Those colors don't fade people when you release back into their home, don't tread on me!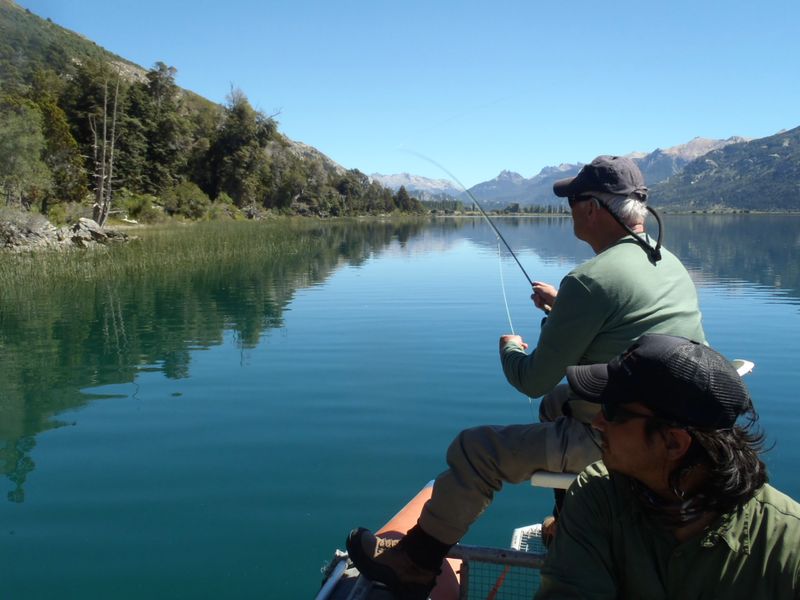 Look at that water, what an absolutely wonderful weather day we had out there with Juan Trucha. 🙂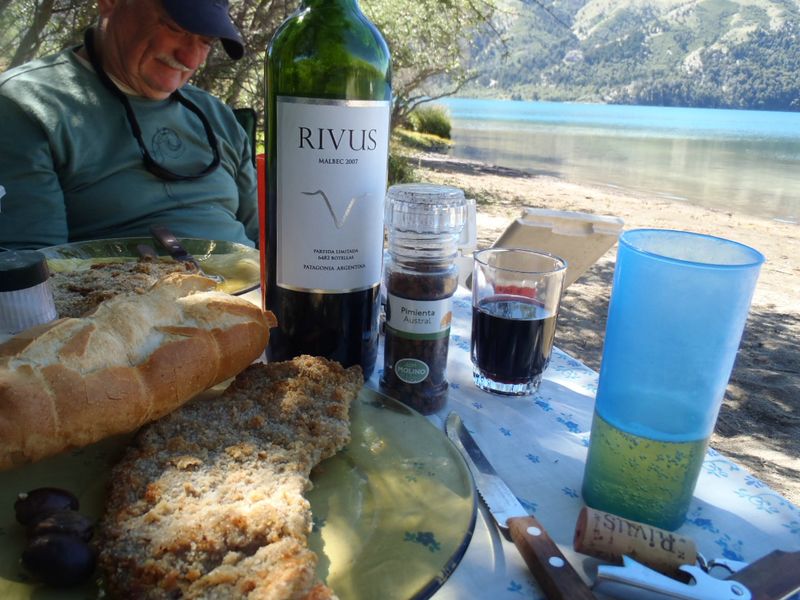 At lunch we ate like kings, chicken fried steaks with wine and beer, lots of fresh Argentine breads and a wonderful salad. Dave enjoyed looking through his photos at all his great hook-ups and catches. Life just doesn't get any better for a fly fisherman!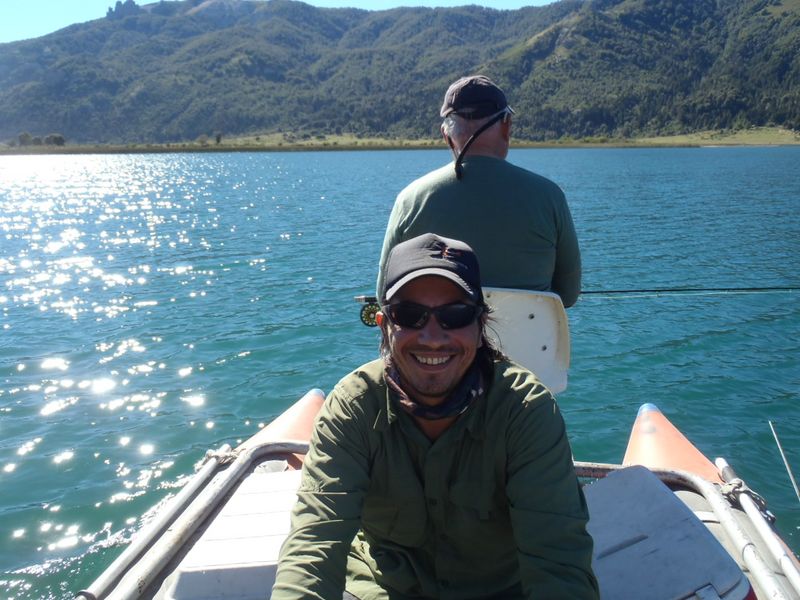 Juan Trucha guide extraordinaire and single ladies! This guy is a great person to hang out with when you travel to Argentina and we can help you with your lodging or finding a house or cabin to stay in for a few days or a few months, just let us know.
We love the Wrigley's Doublemint Double Hook-Up folks! I'm just want to see those doublemint trout babes… (Some of my clients tell me I've been hanging out on the waters too long..Carola!)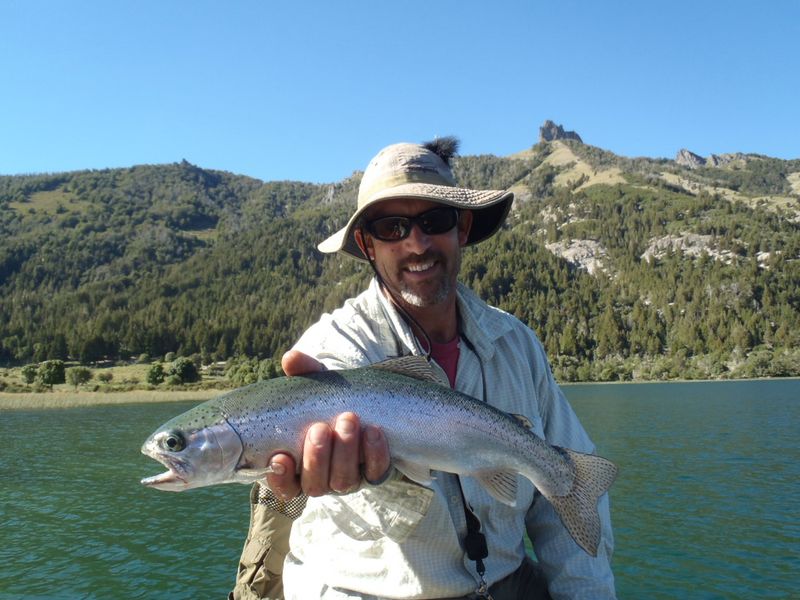 Now this is what I'm talking about folks! With the red deer as big as elk bugling in the background, what a truly an amazing day we had with Juan Trucha.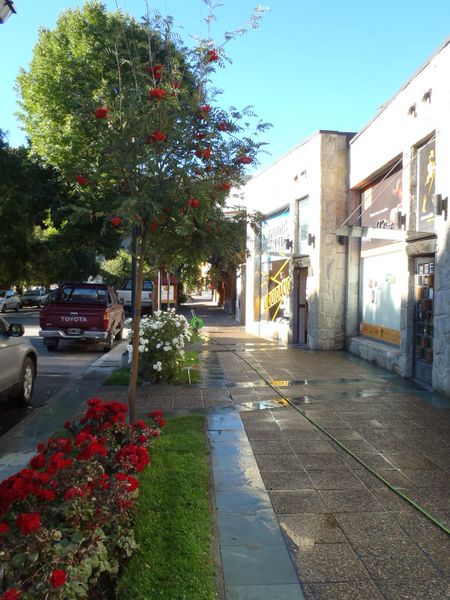 Argentina is a very clean and modern place, very safe outside of Buenos Aires. Bariloche and the towns we service north of there are very safe and easy to get around in, can we be of service,  just give us a call or email. Jack &  Carola Trout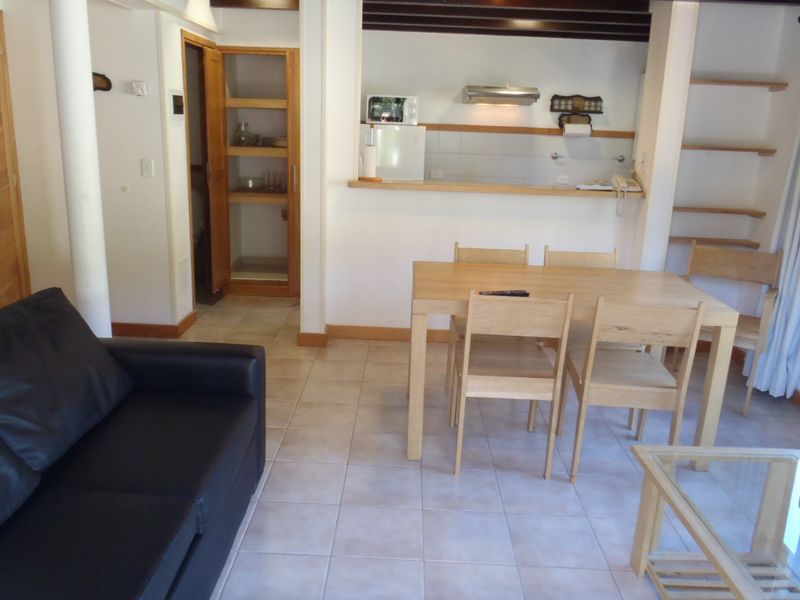 When lodging you in Argentina we have access to homes with full kitchens as many as 3 bedrooms 2 baths or less. Just let us know what your desires are or the size of your group and we can make it happen.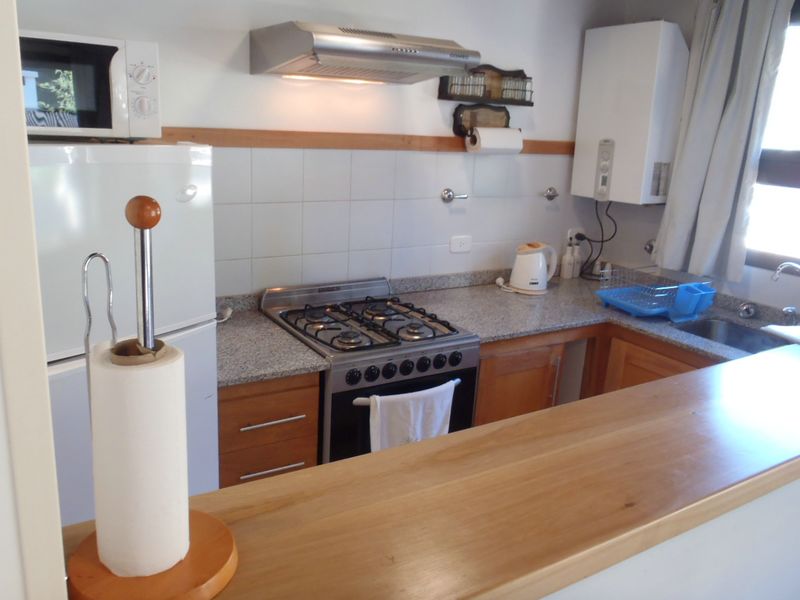 Now that's a nice to place to be for any length of stay when visiting  Argentina!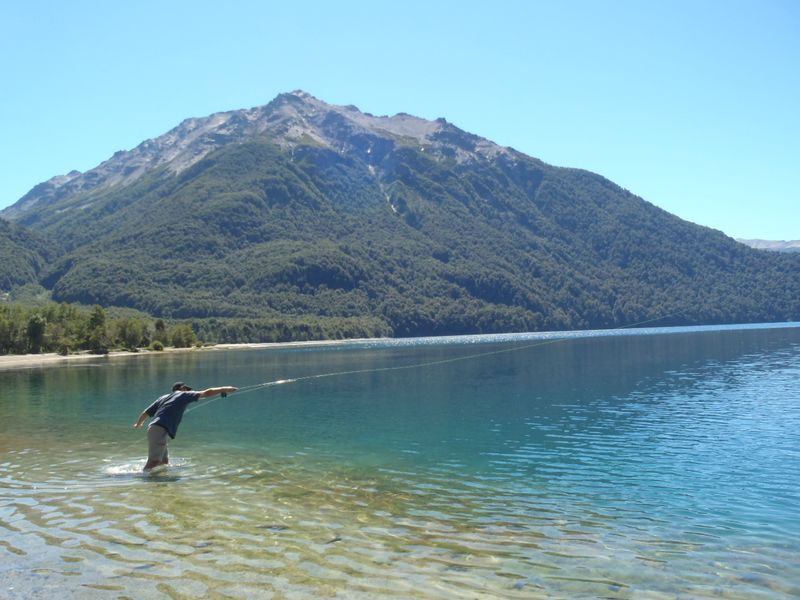 Hey folks! We're just a double haul away from your next fly fishing adventure in Argentina, Chile, Belize or Northern California!
Give us a call or an email –              530-926-4540   or          info@jacktrout.com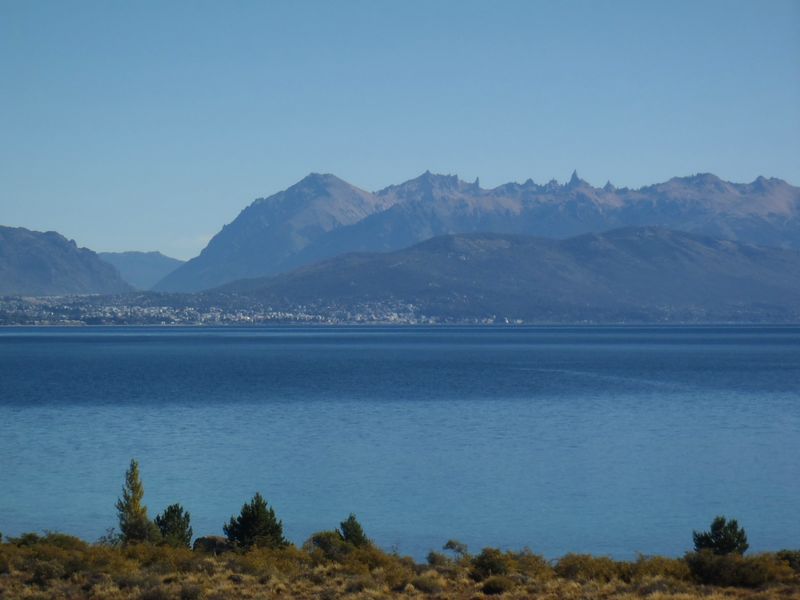 Bariloche, Argentina a wonderful place to visit when you travel to Argentina and the ashes are all gone now.
 Back home in Chile, things are starting to heat up, with the runs of trout and salmon coming in from the ocean.
NORTHERN CALIFORNIA * NORTHERN CALIFORNIA * NORTHERN CALI *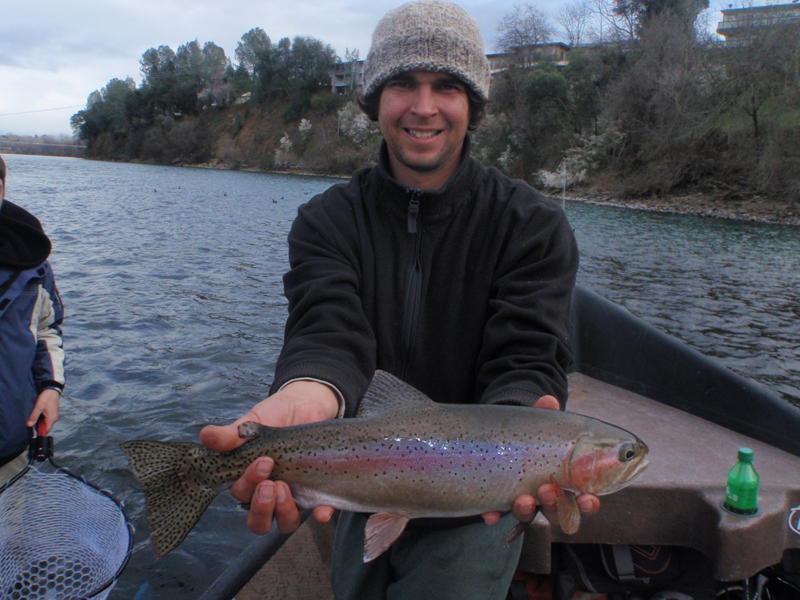 Back in Redding, California, Guide Isaac is getting our clients into whopper trout out on the Lower Sacramento River to start the 2012 season there! Right now the fishing is incredible and our clients are having fun getting rid of that cabin fever and getting their rods in action  for a new fly fishing year.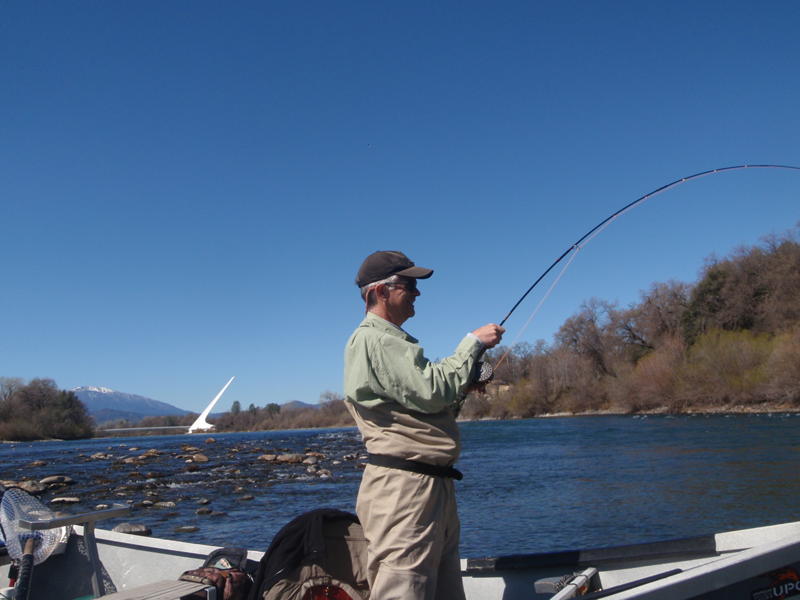 Bob Quillen long time Jack Trout client who went to Chile in 2004 out having a great time on the Lower Sacramento River with guide Isaac Roman about a week ago. He caught over double digits in trout that day!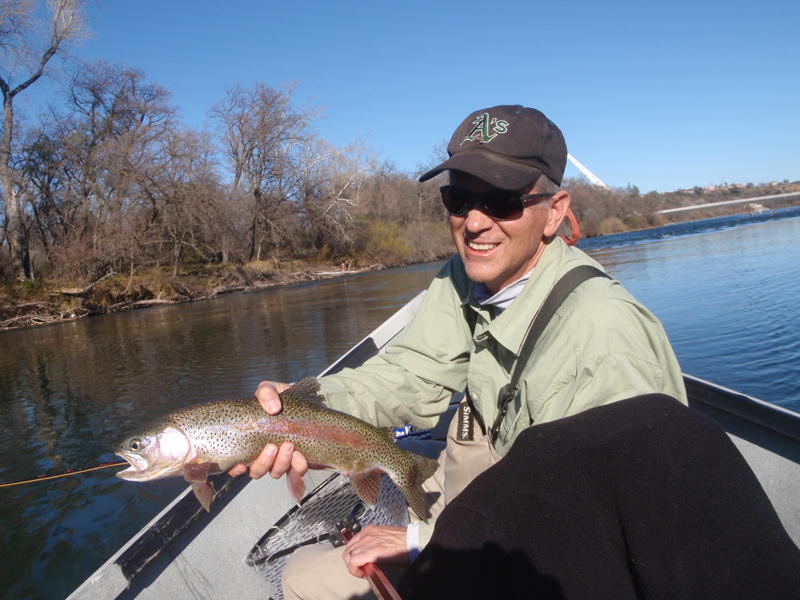 Another great hook-up with Isaac Roman on the Lower Sacramento River, near Redding, California. Way to go Bob!
Thank for watching our adventures, we'll be back in Mount Shasta around the 20th of April, hope to see you this season folks!
Best to you in 2012, Jack & Carola Trout