*****HOLIDAY GIFT CERTIFICATES FOR FLY FISHING TRIPS AVAILABLE NOW!! CHILE SIGN-UPS STILL HAVE ROOM FOR YOU. STEELHEAD FISHING OFF THE CHARTS ON THE KLAMATH AND TRINITY!! MY GUIDES AND I HAVE OPENINGS FOR NOVEMBER, DECEMBER, JANUARY ~ LOWER SAC IS STILL ON FIRE WHILE THE MID-DAY DRY FLY ON THE UPPER SAC LIGHTS UP!
---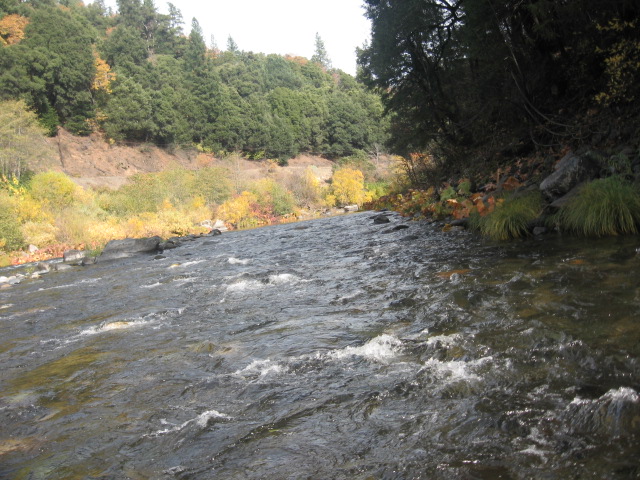 ---
The flowing waters of the Upper Sacramento River. Water is the mother of everything, from it all life spawns. Everything you do and see is because of water. When you turn on your computer, that's Sacramento water. When you look at a deer, bear or furry critter, I'm sure there is water nearby. Water is becoming and will be the most important commodity in the future. The white gold of the far north, starting up high in the peaks of Mt Shasta,
it's flows south supplies water for the 5th largest economy in the world. The late great J.S. Holliday, a famous Californian historian coined it best, "without water California would be Nevada"! Now we are faced with a dilemma in my State and my local area, with water companies that are coming in trying to sew up water rights with no real-good State water program in place, with the intention and the potential to tap unlimited amounts of water? (Why do you think all the water companies are coming to California/Mt Shasta)? If we don't look out and protect ourselves now from these water profiteers like Nestle Water of NORTH AMERICA (Not of McCloud or Mt Shasta) we could potentially be stripped locally by someone from the outside. We have learned in the past that once something is changed it's impossible to go back, so we must heavily consider the consequences. Being a small businessman, I say our local county or the town of McCloud should control the water and keep the profits in Siskiyou County where thay are badly needed. John Muir once said, "the first time I laid eyes on Mt Shasta my blood turned to wine and I have not been weary since". Mt Shasta and the rivers of the North State are worth saving and protecting. No one should ever tap the spring fed lava tubes that breath life into the McCloud River or potentially threaten endangered redband trout that spawn in Squaw Valley Creek . Approximately 90% of the rainbow trout in the southern hemisphere are from the McCloud River. Guides in New Zealand, Chile and Argentina have never heard of the Mississippi or the Colorado Rivers, but know their rainbow trout came from the McCloud River in California! We have tourist that come to see the three McCloud Falls and camp at Fowlers, how could we forgive ourselves if
something went tragically wrong in the future…? Scenic Tour, year 2030, "Hey folks lets pack-it-in, Too much month at the end of the water … Sorry"! jt
---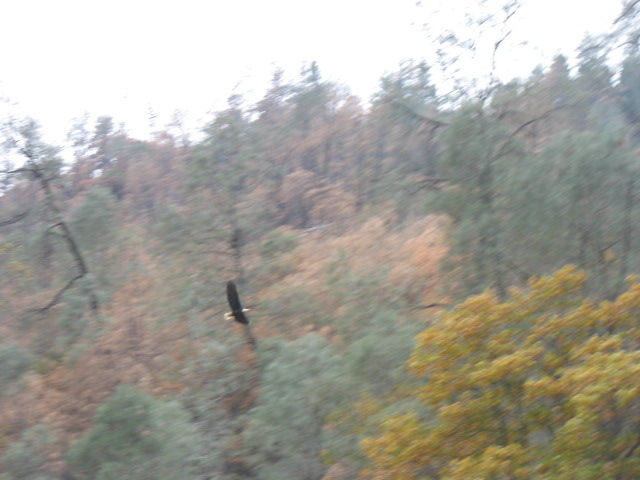 ---
I had a day off and my brother Tim Carp, came up to see me!!! We floated the Hell Hole section on the Trinity River, and saw this magnificent Bald Eagle.
---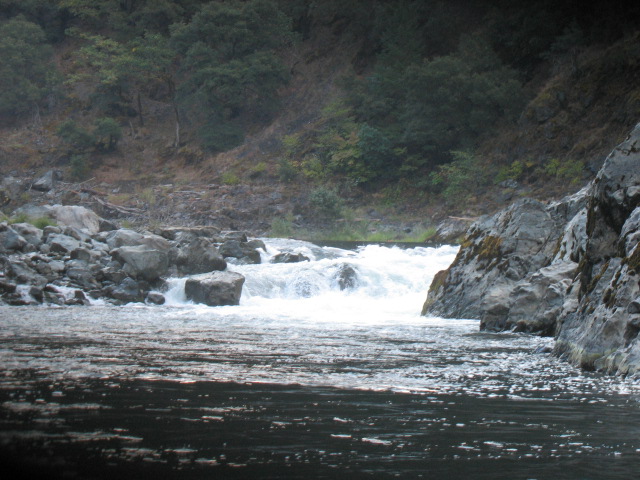 ---
We had a great time together but none was better than going over Hell Hole sideways!! I knew luck was on our sides that day when we looked hell in the eyes and she smiled back at us… My advice, never take Hell Hole river left, stay middle and line up so your right tube is sliding along the knuckle rock. We saw so many steelhead!! Wow, I would do it again anytime!! Thanks bro-carp, love ya!! Trout
---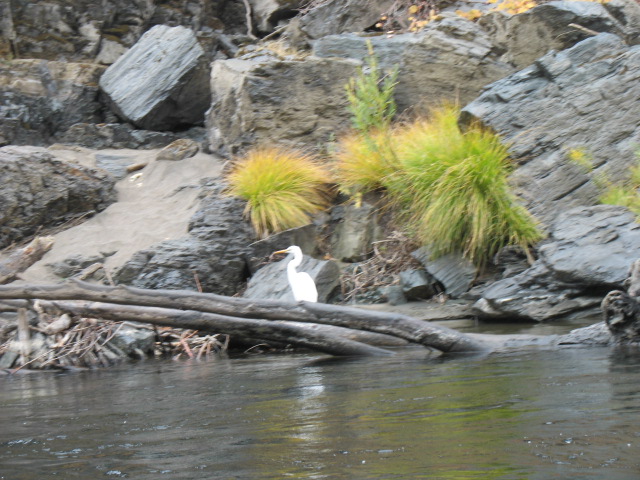 ---
White Heron picture I took for David and Maureen Cargill, bird lovers from England. (See you in Chile in Feb)!
---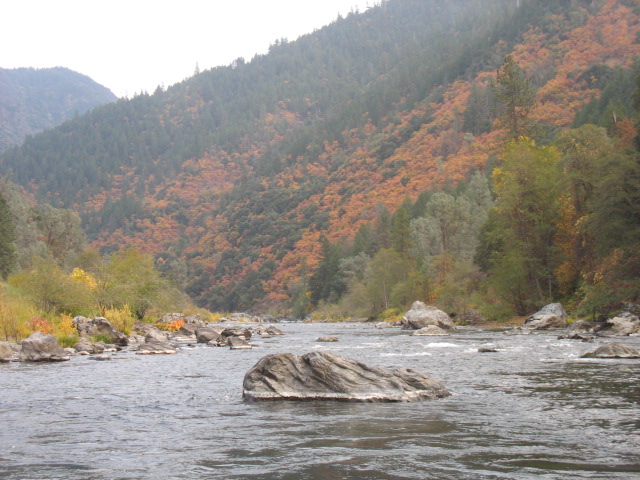 ---
The views were simply amazing Sizzlers!
---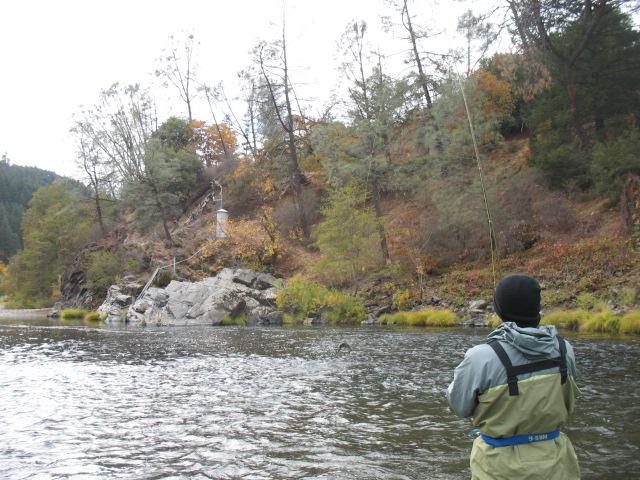 ---
Brian Mogensen, came to fish with me on the Trinity and we had a great day together!!
---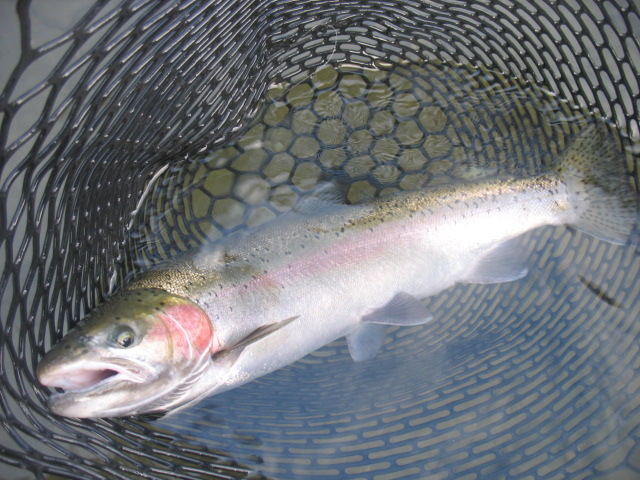 ---
It was his first time steelhead fishing so he was fired up to have landed such a big catch!
---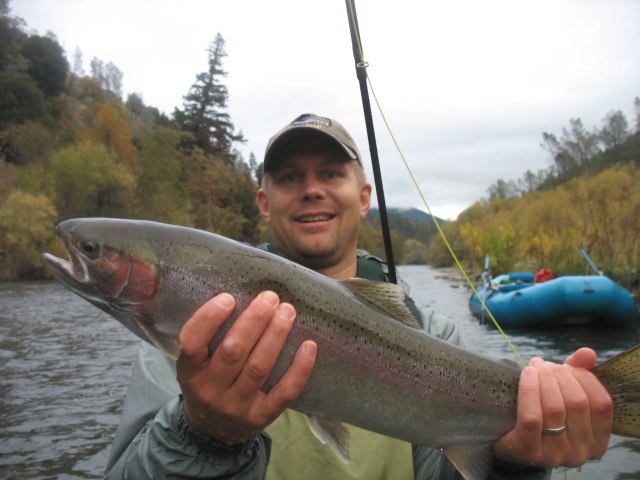 ---
Nice steelie Brian!! The hottest flies have been the Sharon Stones age 19, also the Paris Silver Hiltons have been very effective. But none has has worked better than the Alicia Silver Stones….Any size Sizzlers!! Thanks for coming up Brian! Brian Mogensen is a Real Estate agent in Redding, if you are thinking of selling or buying your home in the Redding
call him at 530-941-8194 I get more guide trips if you buy!
---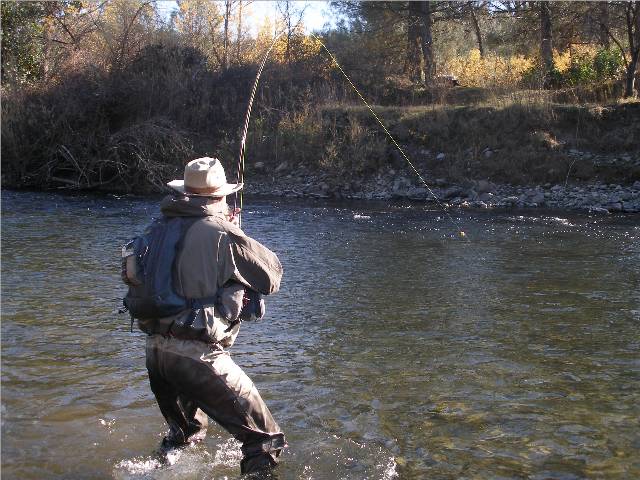 ---
Dave Earl up here at it again Ladies and Gentlemen! http://www.davearl.com
---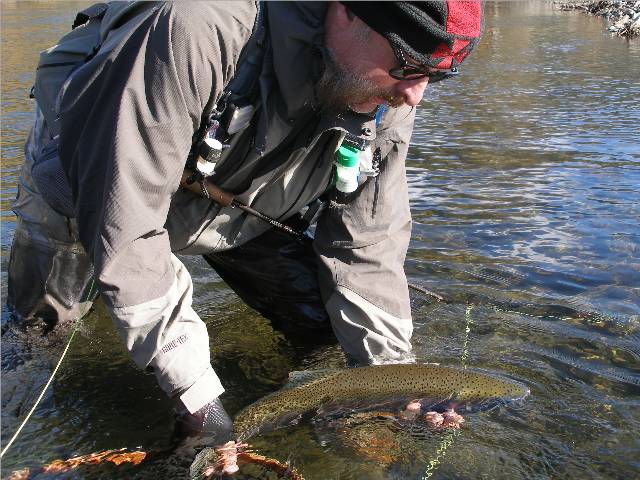 ---
What a rewarding 1st day ever out steelhead fishing!
---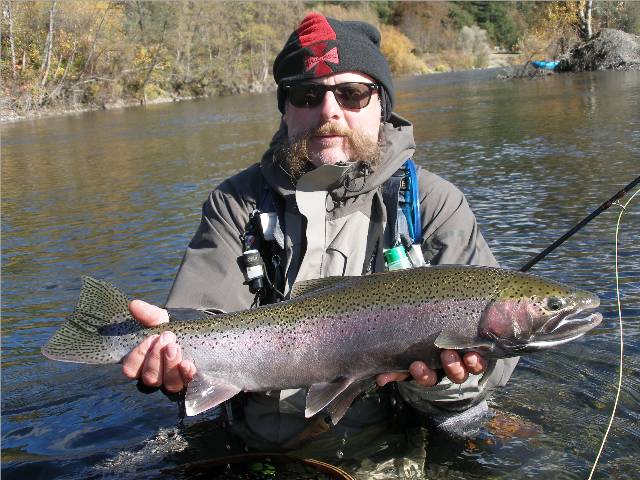 ---
Dave nice fish!! Dave Earl, YOU'RE MY SIZZLER OF THE WEEK AWARD WINNER!! CONGRATULATIONS SIZZLER!! MANY RIVERS TO YOU, JACK TROUT
---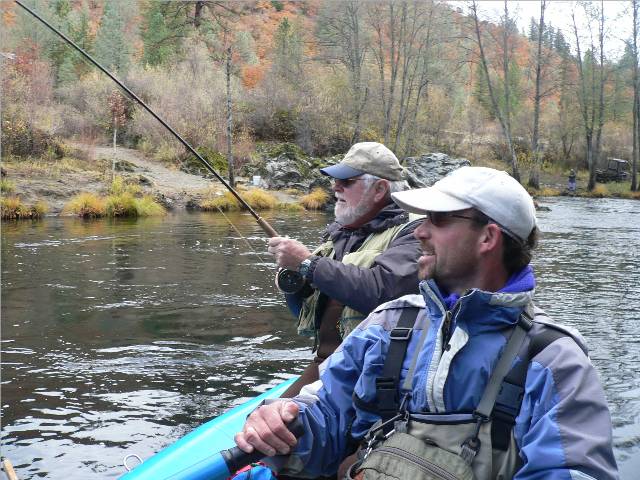 ---
Mike foster came to town and when the steelhead went on stage, they got the hook!
---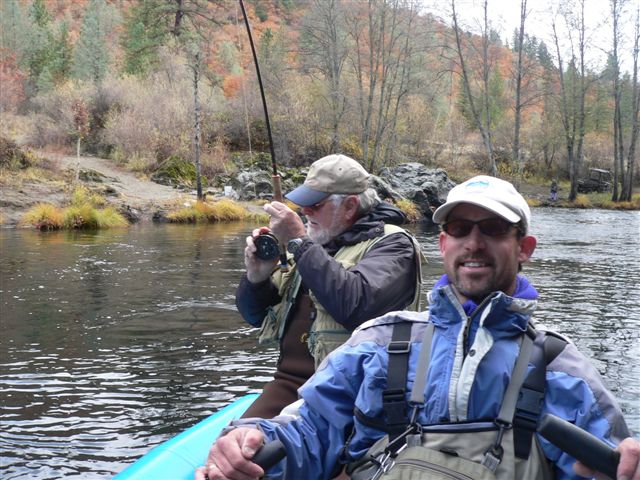 ---
We played this fish as it dove and shook it's head. (I just wanted to look out at everyone and say, Howdy)!
---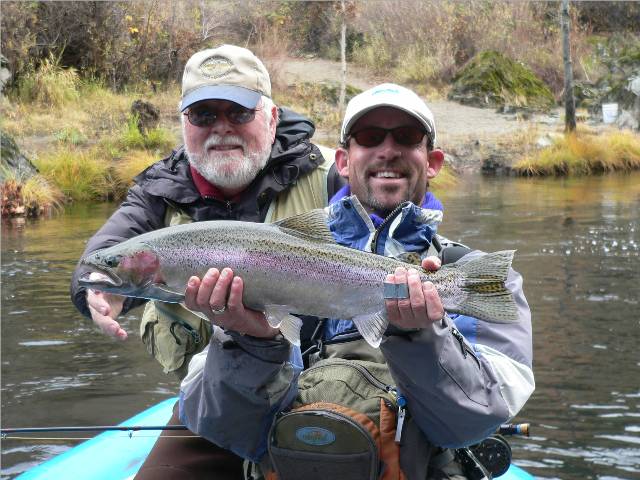 ---
Mike nice steelhead!! So nice to spend the day with you and Gregg!! Trout
---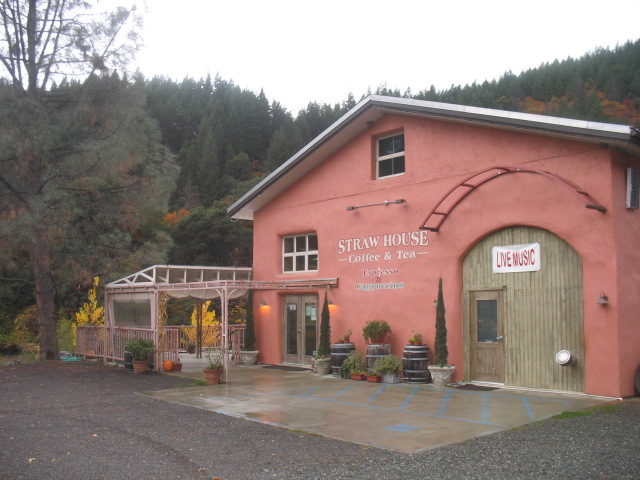 ---
The Strawhouse Resort! 457 Hwy 299, Big Flat 530-623-1990. This is a great place to stay on the Trinity River! They have great meals and are located right on the river.
---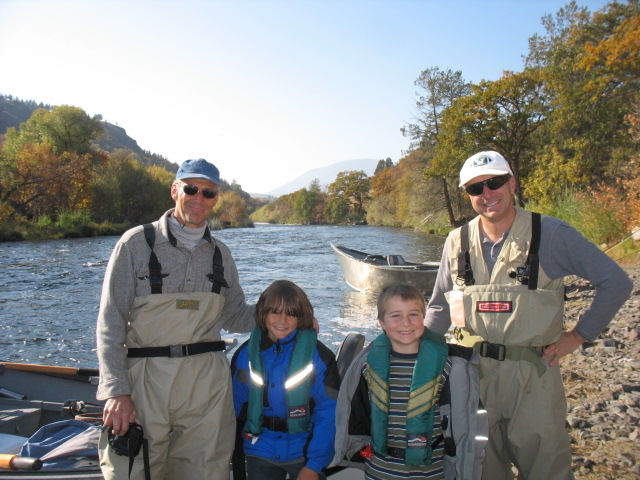 ---
The De Rosa's and the Matheson's ready for action! Michael Matheson (father right)is the new high school principle at Weed High School!
---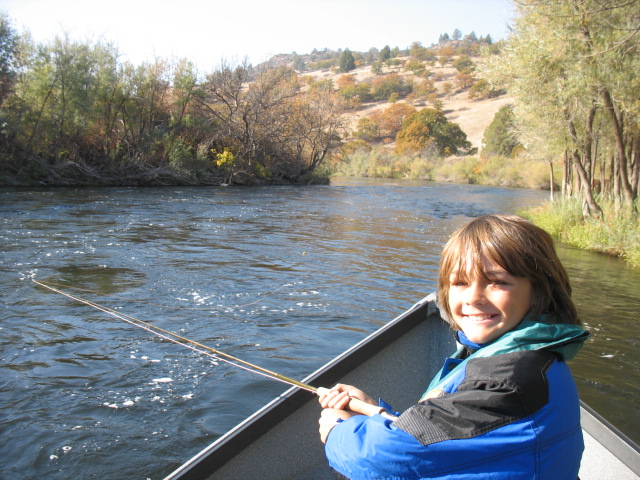 ---
Kai De Rosa ready and willing his first time steelhead fishing!
---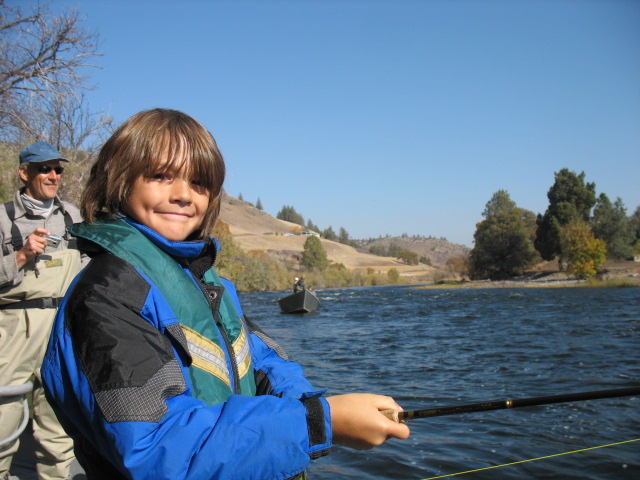 ---
What a great way to connect with your youngester! Have you consider a Jack Trout Gift Certificate this holiday season? It's the gift that keeps giving, give us call for a great gift for anyone, any age!
---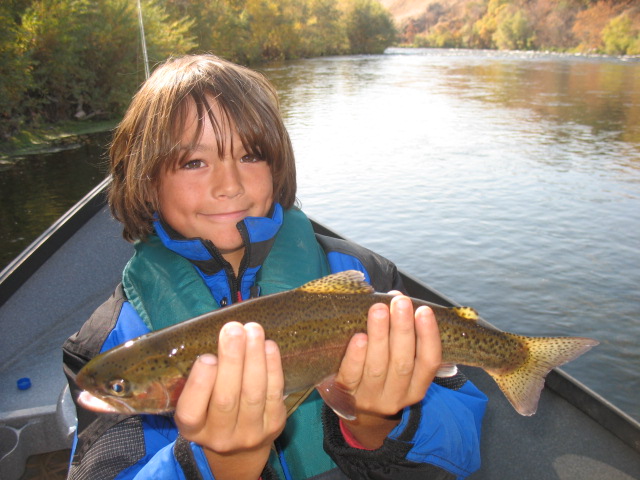 ---
Way to go Kai!
---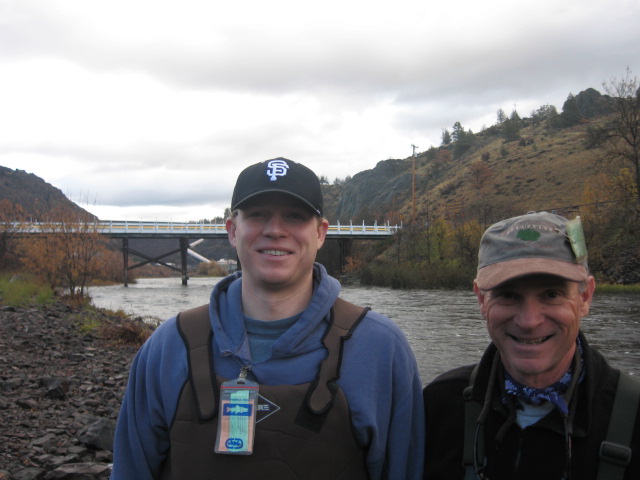 ---
We leave Kai and go to Tai and Bob Cadematori! (Chris Berman of ESPN would describe these two as; Bob and Tai Chicken-catch-a-tori) haha!! Catch-a-lunker Sizzlers!!
---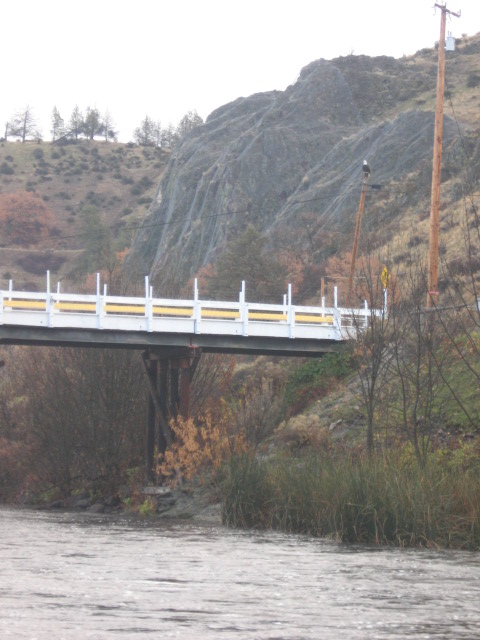 ---
As we looked up I saw a Bald Eagle high on a post, he was the judge that day.
---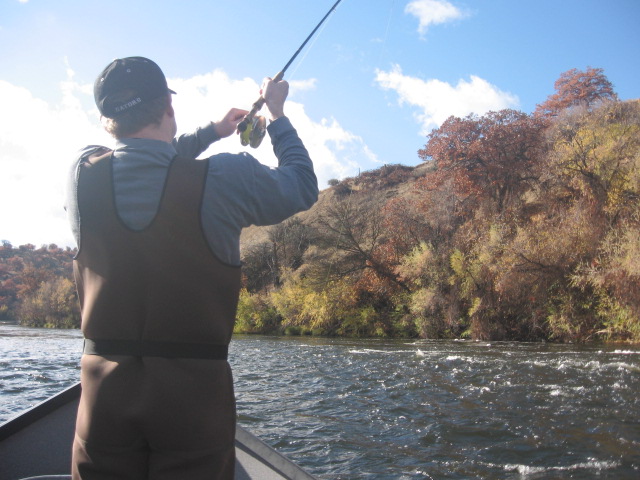 ---
Tai hooked up right away and father Bob was proud!
---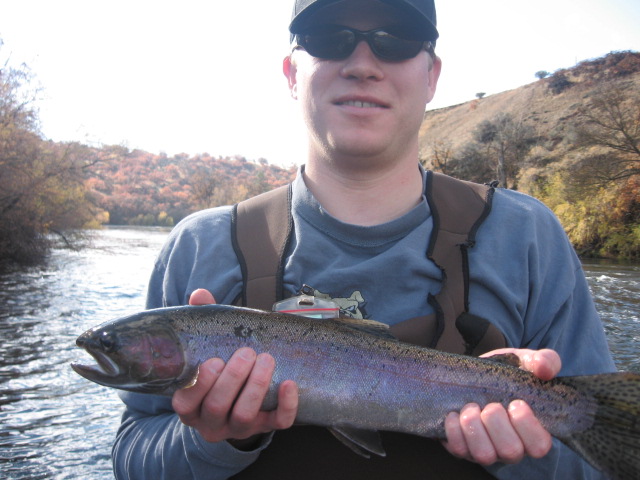 ---
Nice trout Tai!
---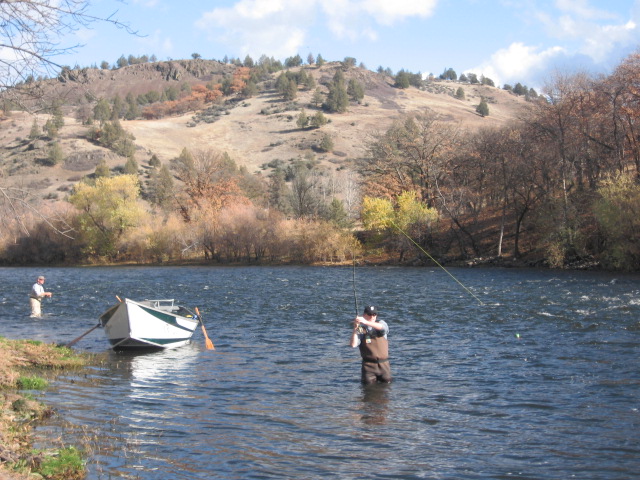 ---
We floated and caught trout but that day wading was the best!
---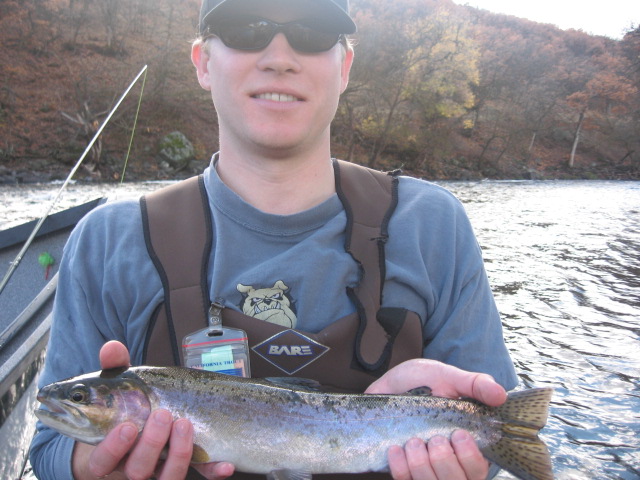 ---
SWEET!
---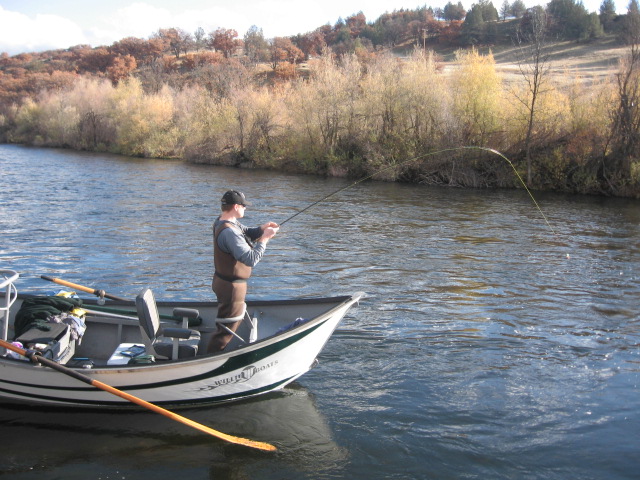 ---
And out on the boat was fun, especially when the steelhead fights like this!!
---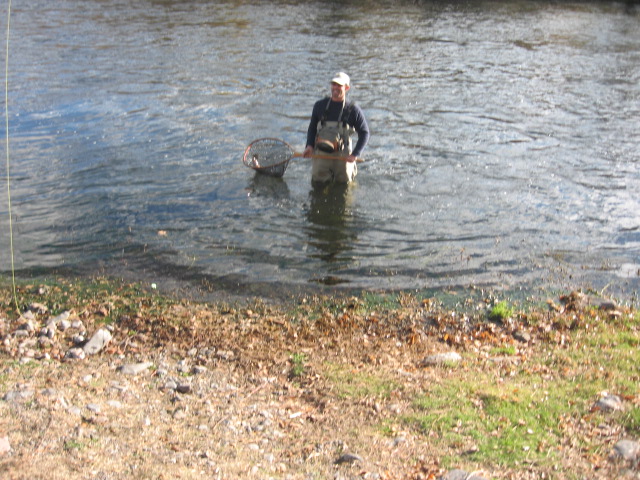 ---
The scoop!! Nothing but net Sizzlers!
---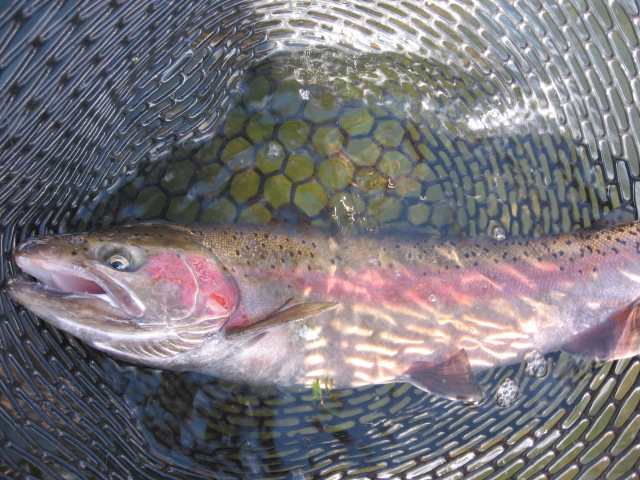 ---
I think she's sporting nice racing colors!
---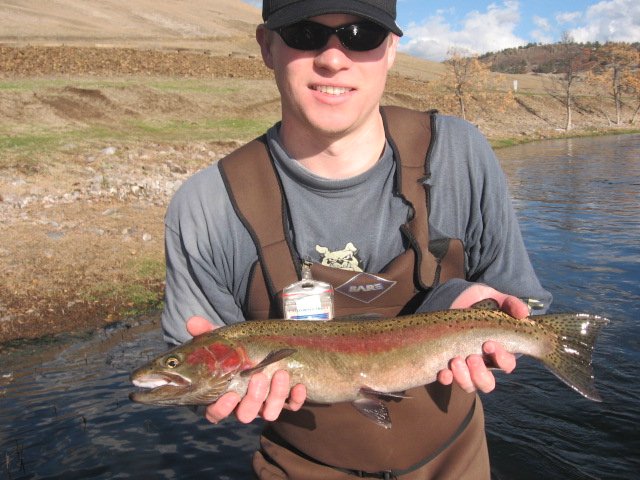 ---
Tai sells commercial Real Estate in San Francisco, you should list your building with Tai, he's your commercial Real Estate guy!
---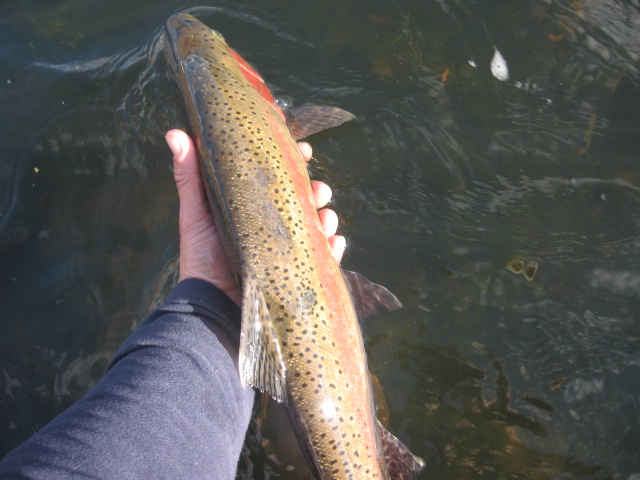 ---
Nice pin-stripes, NASCAR!
---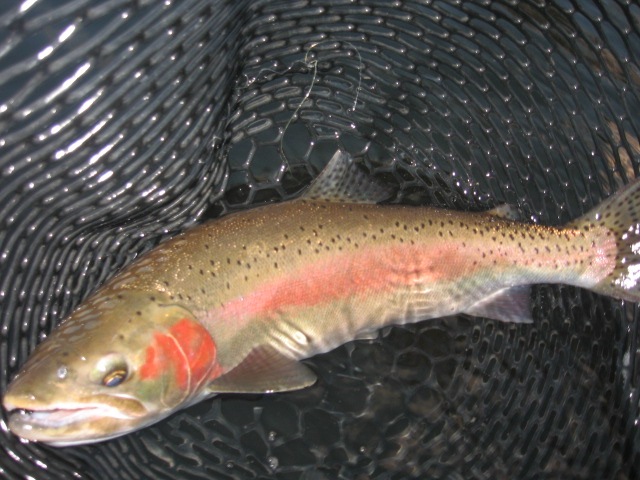 ---
This is what's it's all about!! Thanks for coming up Bob and Tai, as always a great time! *****STAY TUNED AS WE RAFT THE UPPER SAC AND CATCH FISH~ TRINITY ~ KLAMATH ~ LOWER SAC
THANKS FOR WATCHING!! JACK TROUT*****
---
HOLIDAY GIFT CERTIFICATES START AS LOW $100 ~ BUY A JACK TROUT 4 PACK GOOD ON ANY FLOAT FOR $300 PER TRIP OR $1200 FOR FOUR TRIPS
---