Hope to see you up here in Mount Shasta, McCloud & Dunsmuir. Day time temps are perfect and all rivers, lakes & picnic areas are just waiting here for you.
Welcome Welcome People ~ Stay and enjoy one of California's last true gems. We have fantastic restaurants

, pubs & vibe with a small town feel. Enjoy the purest water that flows from our own lava tube right from the core the of Mount Shasta that you can enjoy at the Mount Shasta City Park. Bring a jug and fill it up to enjoy back at home, this water never sees the light of day until it sees you. Thank you for choosing our area, we pride ourselves in being a tourist friendly community!
"You all come back now, you hear?!"
Jack & Carola Trout

 Isn't it amazing how nature knows after a long winter, how to wait for the flows of the river to come down before the trees and flowers bloom  for the spring season providing habitat and a catalyst for insect hatches that feed the entire eco-system. Can you imagine if nature didn't wait until this past 3 weeks to do its thing, then trout and the rest of the wild kingdom would have to try to do all the spring feeding in the normal April /May months when this year these trees, plants and flowers had no leaves thus no places for insects to hangout on and renew the next generation of trout, birds and critters that all rely on eachother every spring. This year everything is a month behind on the Upper Sacramento River and it's a good thing since the river finally got normal around the middle of June. Nature is  incredible, it can adapt itself after a long hard winter and now when it would usually be the "dog days of summer" it is prime fishing time folks! The hatches are terrific and the trout are feeding hard for July. Come on up!
Enjoy your great outdoors friends here in the Shasta/Trinity Forest!
Many Rivers to You, Jack Trout

 Jim Pett from the Monterey area sure loves it up here right about now!

 We always like when we hook up right off the get-go!
(It's like guiding John Wayne folks!)

 Jim was a retired school teacher for years down in central California, but enjoys his time fishing and being out in my boat.

 When it's time to eat we have a mighty fine meal on "Lunch Beach"

 On this day we invited guide Jason Sinclair to come along, we had a great lunch and a barrel of laughs.

 Then Jim continued his rampage of hooking and releasing trout!

 Not every rapid is so nice and easy, so maybe you would consider doing this trip? I would suggest getting certified as a class4 rafting guide first or you might just be one with the river! Remember, a river runs through it….. 15 years of rafting this river might count for something. One year I found a guide's rod, reel, cooler, fly box and when I returned it to him, he didn't know any of names of the rapids or runs. That's just plain disrespectful this river can distroy you if you don't take the time to learn the routes, I've been studying for years.
If you don't know the names of the rapids, you shouldn't be on the water. Just some good advice that shouldn't be taken lightly.
Trout

 Jim
 with another hook-up!

 Nice little Philly!
 Enjoy this video by Jim Pett

 At the end Jim hooked into a great trout that sent his reel into action. Jim thanks for spending two wonderful days with me on a 11 day straight run of guiding binge!!

 Then Ted, Scott and Jim arrived and the trout stood up and saluted!

 I love this job!

 Ted way to go Sizzler!
Enjoy this video but plug your noses first!
 Yahooooooooo!

 Ted now is hooking out of the boat.

 A Sculpin hooked on a size 16 P.T I always laugh when I see this fish that look like it's out of a Dr Suess book.

 The Golden Stones were out in force this past 2 weeks. That's late for the Upper Sac River.

 Jim from Chicago hooking up folks!

 Scotty from NY hooking up on a beauty and loven it all the time.
 Enjoy this video

 That was one happy guy when he hooked into this trout. Isn't it great where this sport can take you. All day hooking trout on Pheasant Tails, three guys one from New York, another from Chicago and lastly SF of course!

 What a classic fly fishing shot, Scotty fishes hard while Ted looks on smoking a fine stoggy….A shot for the ages and where you should be very soon also.

 Ah the under water pally~do~ shim shim shot! Elephant Ears growing
happily in the river.
(What in the heck is he talking about? I don't know Harold, but I sure like the pictures!)

 And at the bottom of the river looking up I see it all so clear now. The when, what and how of life and the journey.

 I can see that only a part of life appears on the surface while the other just waits for it's day out in the waters of our universe.

 Scott riding high with another trout on the line, singing "New York – New York!"

 Way to Jim, one day I'll get out to your neck of the woods for a little deep dish pizza action!

 Shotgun Creek!! If you make it through Steve's Wall class 3 1/2 rapid the river rewards you with more bonus water at Shotgun Creek. Now that's my kind of video game!!

 Fish on Sizzler!!

 Ok, so you don't have shorts, but it's going to be 95 today….  I have a knife!

 Chris Turner ladies & Gentelmen!

 High sticking in pocket water is the ticket right now folks! Ilike P.T's size 18 right now. HOT FLY!!! Also Princes… (Don't tell anyone..Oh who cares!)

 Now that's a happy camper!

 Lamar Turner out hooking trout in his designer shorts!
 Enjoy this video Sizzlers!

 I know there's a Facebook comedy phrase with this shot… Can you please help me out there.
Let's hear your best one liners for this photo. Chris Welch & Cameron, that means you! Jim Collins, give me your best shot. Mike Foster, put'em up! Pat Patterson, I know you have some funny line to add.
You can email me them and I'll put them up here. >
 Enjoy this video folks!

 Lamar Turner, You are my Sizzler of the week award winner!!
CONGRATULATIONS SIZZLER OF THE WEEK!!

 Did you know that on the Upper Sacramento, Pit & Mc

Cloud Rivers that many Native Americans lived 

 in pits dug out on the banks of the rivers. This would help from the hot days with half the pad built down in the Earth for insulation for the suns heat. Must of been amazing when the salmon and steelhead ran on the all these rivers mentioned. I have found net weights along the river and obsidian spearheads for spearing fish that used to run before Shasta Dam was built.

 I was up taking this photo when I looked over and a 350 lb bear that was sleeping looked up and grooned at me as though I disturbed his beauty rest. I actually smelled him before I heard him move as he or she was enjoying an afternoon "cat-nap". He looked up at me with one eye opened and I darted out of there so fast and my client Lamar saw him follow after me. When I ran down off the hill, there was no bear in sight. Luckily he lost interest in me and headed off 

 in a 

different direction. Reminded me of the time my loyal Guide Dog, Shasta Trout
treed a bear at Bollibokka, that was the greatest guide dog that ever lived. I sure miss her out on the boat with me.

 One day we saw this Golden Eagle that lives on the Upper Sac.

 I like to just tie my boat up with my Mr. Claw then have the clients just fish right from the boat.

 John Taylor had a hook fest on his trip!

 This is a great client who has fished with me for 15 years! John Taylor is a good as they come. People like you are the best the industry knows and I want you to know I appreciate your business. 

 Perfect water – Perfect drift!

 Fish on!

 Fantastic trout John, way to go! I really enjoyed our time together and thanks for your continual support.

 It's hard times right now with Carola waiting in Chile for immigration to approve her entry into the United States, but we talk twice a day and dream of the day we can live together as a normal husband and wife in Mount Shasta, California.  I remember my dad saying often, "This too will pass my son."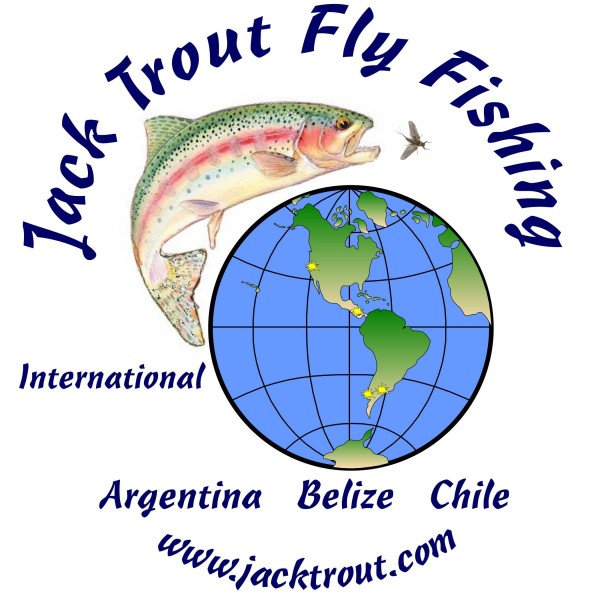 EMAILS FROM YOU:
Jack:
Caption:  "Uh dude, nice boots but those felt soles have to go."
 Regards,
Mike
**************************
"Those worms near the base of those two trees looks delicious!"     Nick  R.
**************************
"There's a sign post up ahead next stop… The Twight Zone!"  Jim O.