*****STONE FLY HATCH ON KLAMATH RIVER – UPPER SAC RAFT-FLY FISHING TRIP COMES TO A CLOSE!!*****
---
THANK YOU KUHL CLOTHING / ALF WEAR FOR DONATING CLOTHES FOR THE CHAITEN VOLCANO RELIEF. MUCHLY APPRECIATED, NOW LOOKING FOR WAYS TO MAIL CLOTHES TO PUERTO MONTT.
---
*****McCLOUD, HAT CREEK, PIT, TRINITY, LOWER SACRAMENTO RIVERS ALL SUMMER LONG !!!
---
---
USA IMMIGRATION DENIES CAROLA VISA, DUE TO BEING A REFUGEE EVEN THOUGH WE HAVE LETTER FROM HER JOB SAYING SHE WILL RETURN TO WORK IN OCT/NOV IN PUERTO MONTT!! WE HAVE CONTACTED CONGRESSWOMEN ELLEN O. TAUSCHER, AND ARE WORKING THOUGH THOSE CHANNELS. EVERYONE IN THE USA KNOWS WERE IN LOVE AND WE ARE NOT TRYING TO GET HER INTO THE USA UNDER FALSE PRETENSE, BUT TO GO BACK AND FORTH WITH ME TO CHILE AND UNITED STATES. ANYONE OUT THERE THAT CAN HELP US PLEASE CONTACT ME. I NEED TO CONVINCE THE US EMBASSY IN CHILE THAT WE ARE LEGIT. YOU ALL KNOW OUT THERE I NEED LOVE, HELP AND SUPPORT! I NEED CAROLA HERE IN THE UNITED STATES, SO WE CAN DO GOURMET LUNCHES AND PLAN OUR SOUTH AMERICAN TRIPS FOR YOU!!!(HOW ABOUT MAKING SOME JACK TROUT jr'S!!) HELP!!
---
---
BELIZE PACKAGES RANGE FROM $1750 TO $2150 PER WEEK – 8 DAYS 7 NIGHTS 5 OR 6 DAYS FLY FISHING OR BELIZE TOURS.
---
CHAITEN CHILE UPDATE >
Jack,
Things are getting better, volcano is getting low not off yet.
Damage around Chaiten its total, don't see many chances to rebuild Chaiten
in the same place.
Last news received about possible damages to the environment are:
Futaleufu river still carrying some ashes not much, actually its almost
clear.
Normal color of Lake its coming back quickly due big rain during last 2
weeks. Was no big ashes precipitations on the last 2 weeks. For the same
reason our beloved Yelcho river is also in normal conditions.
Problems ahead.
No airport at Chaiten, will take lot of work and money to make it fix.
No supermarket, no phone ,no gas at Chaiten, don't thinks they will be ready soon.
No ferry and witch its worst no solutions for any of this promptly.
Right now is to soon to receive reservations, we still have a couple of unpredicted month ahead, so my advice as a friend would be wait little be.
I will go to the area on June 20th and will send you my report.
Pls let me know if that nice frame came from NRS.
Un abrazo,
Gonzalo Cortez – http://www.chucaolodge.cl/home.html
(Gonzalo, is a very good friend of mine who owns and runs very fine exquisite lodges throughout the Patagonia, check him out.
Jack Trout)
---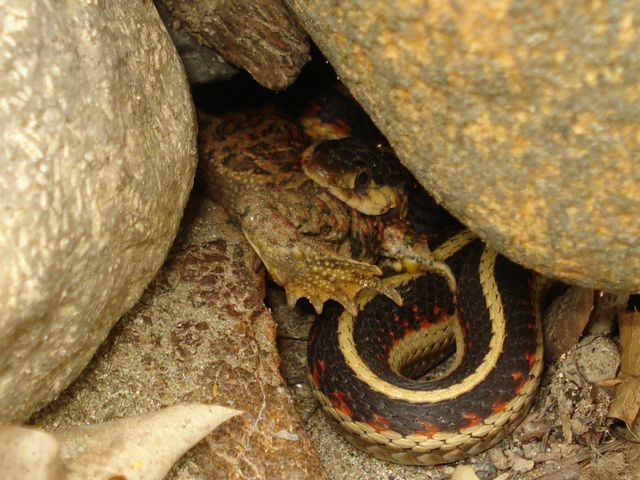 ---
Have you felt a little overwhelmed lately? Kind of like you've chewed off more than you can swallow? Long winter and you're feeling like you need to make up for lost time? Let us guide you into some trout over the summer and this will help you with your appetite for life! We offer starting July 15th our 6:30 am to noon – BREAK – then 3:30 pm to near dark. This allows us to be on the water at the prime feeding times and best hatches of the day. This is an advantage we can offer you on the Upper Sac & McCloud Rivers when you go local with Jack Trout Guide Service. Thanks Jack Trout
---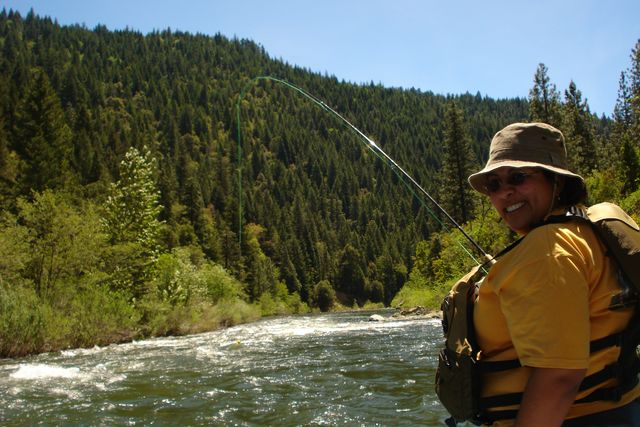 ---
Alea from the Chico area having a ball, out for the first time fly fishing on the Upper Sac.
---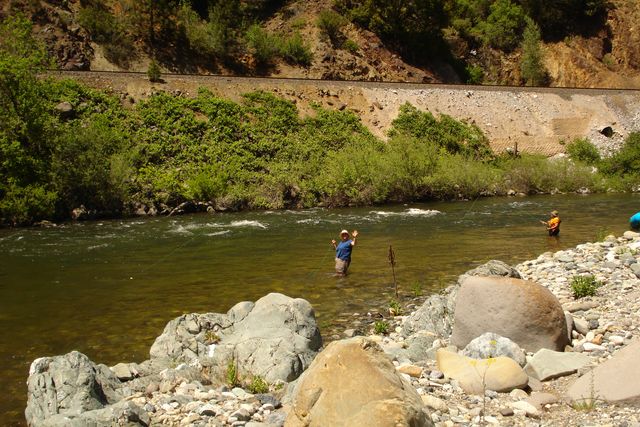 ---
Polly and Alea at gold bend riffle!
---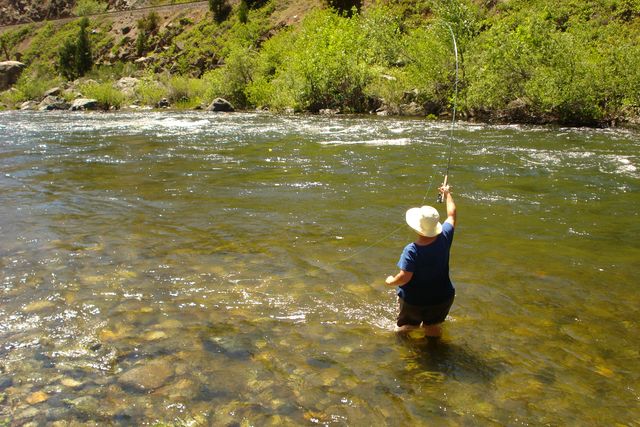 ---
Fish on Polly, way to go keeping that rod high!
---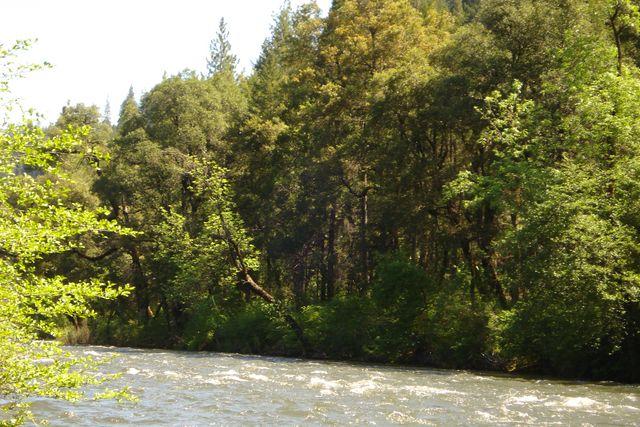 ---
A view to thrill.
---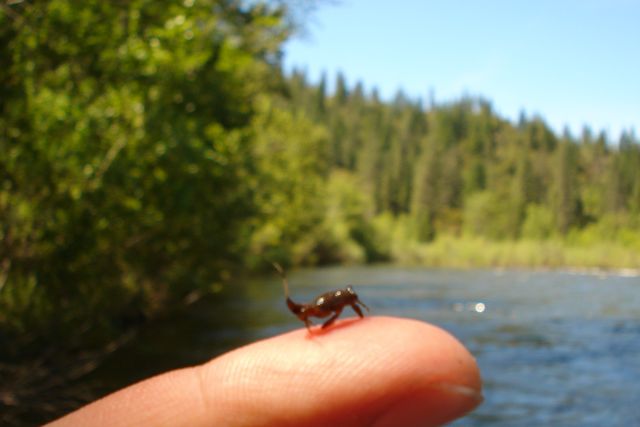 ---
A small Green Drake may live in the river for two to four years before changing into one of the most beautiful insects trout eat.
Purple wings, green body with yellow pin stripe colors. Yea, this nymph says; "One day I'm going to grow up and hatch and show all you out there just how big and beautiful I can be!" "I say; Ok, liitle dude calm down, we all think you're pretty cool, it's just not a lot out there know of you." I guess we'll just have to wait and see…..? jt
---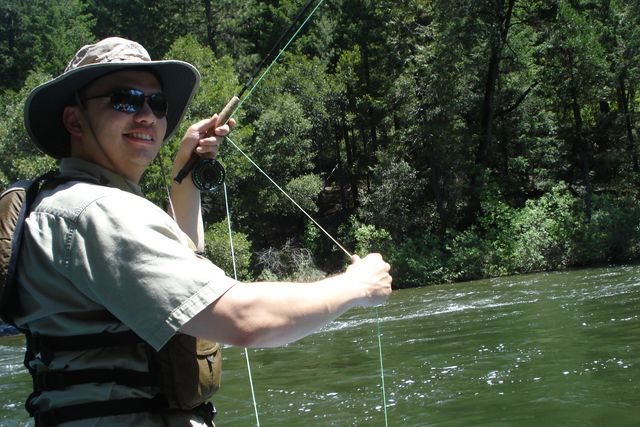 ---
Yo Adrian fish on brother!
---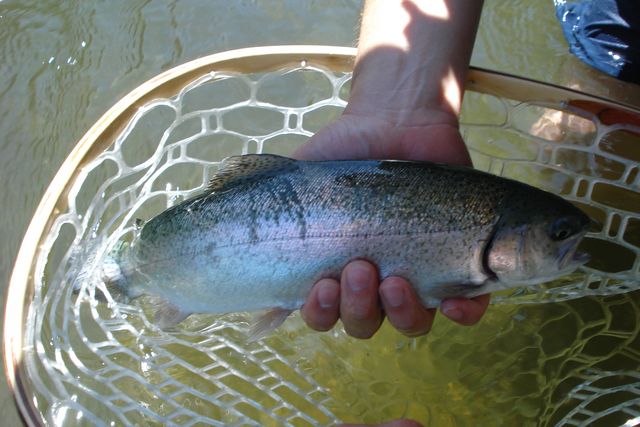 ---
Fly fisherman's barbells
---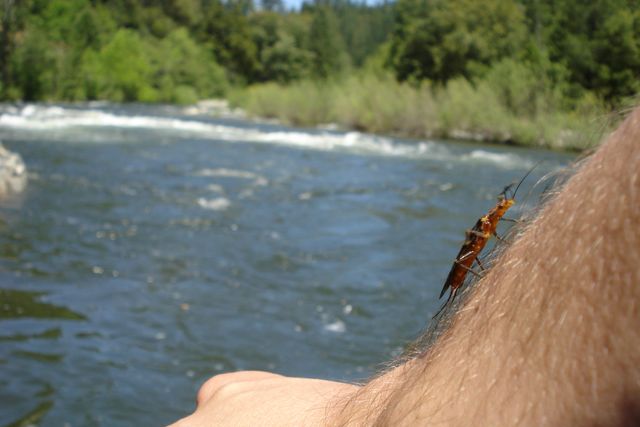 ---
With gas prices, I'm hanging on for the ride!
---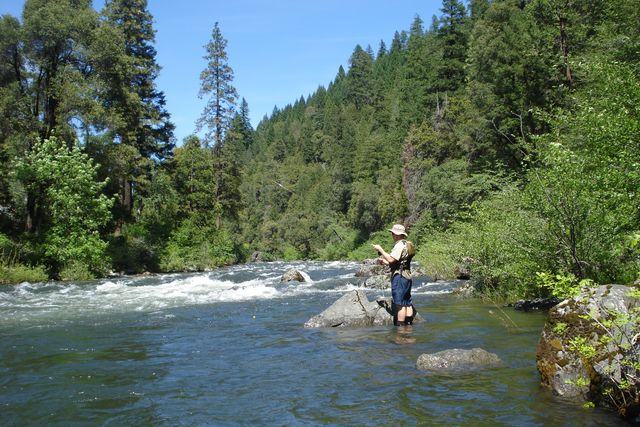 ---
Thomas's Promises! Fish the nooks and crannies people!!
---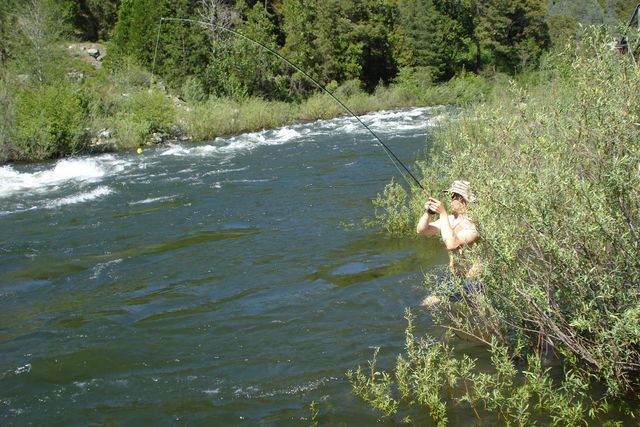 ---
Adrian's back there somewhere with a fish?
---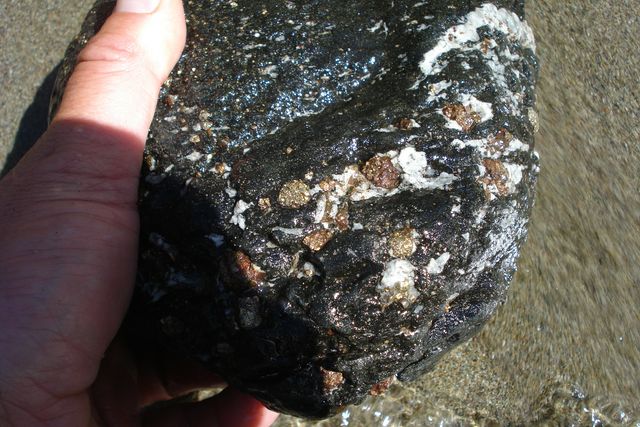 ---
Do you see gold in the quartz?
---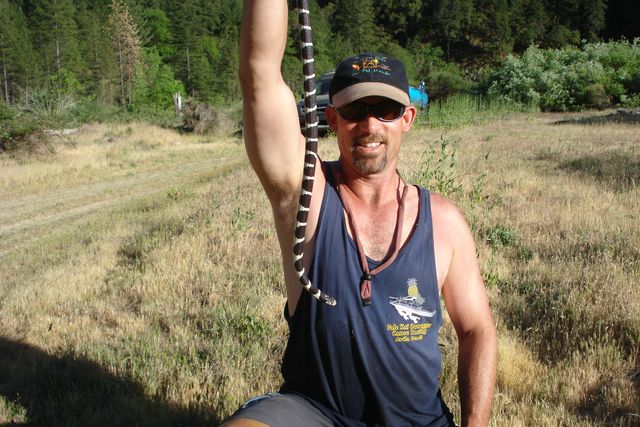 ---
After a trip one day this King Snake appeared and gave me a chance to take this photo. I like King Snakes and California King Snakes, they keep the rodent populations down and that's a good thing. They are also the kings of the snake world in Northern Cal and are also note worthy for being immune to a rattle snakes venom as they remain to this day as the Kane and Able, polar enemies. One time back in the early 90's, I was walking between customers fishing and found a California King and Rattle Snake in full out battle. They were oblivious to me, so I stopped and stared as the king devoured the rattle snake in a duel that lasted less than 9 rounds. Truly a spectacle to witness, that seemed synonymous with the magical critters that live in and around the Upper Scaramento & McCloud Rivers.
---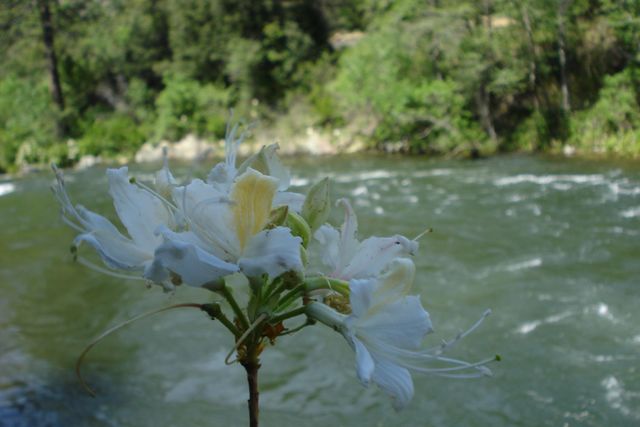 ---
When nature created you, she broke the mold.
---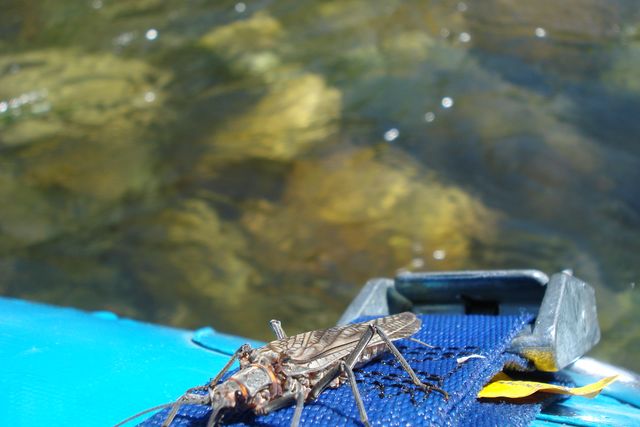 ---
I think I'll just chill here in this nice sunny spot! Yo gargoyle, bring me some shrimp!!
---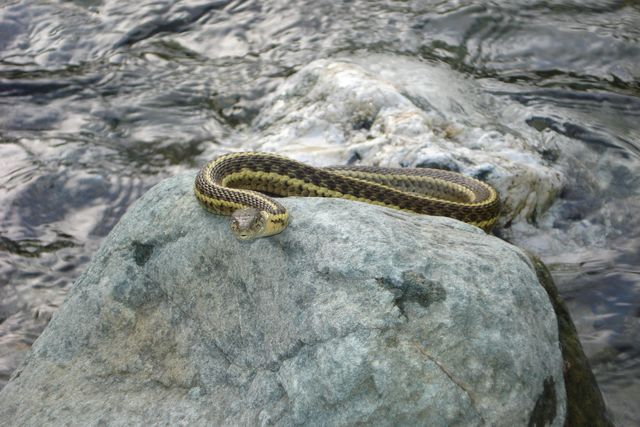 ---
Anyone got a smoke?
---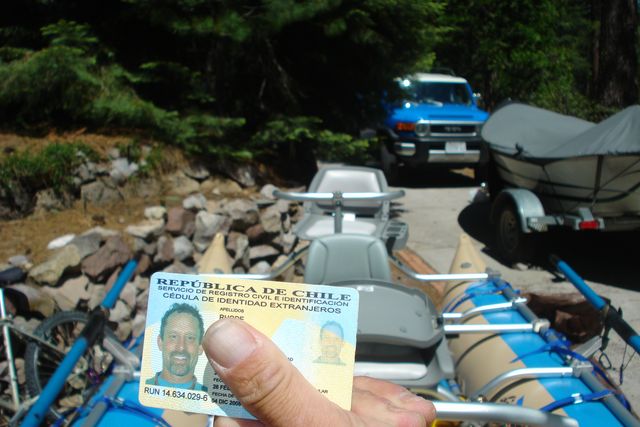 ---
Legal Chilean Guide. I would just like to acknowledge that the 3 guides that were guiding illegal in Coyhaique, Chile that got deported back to the USA got what they deserved, leaving their customers high and dry on the river to fend for themselves,
(Poor customers, that would suck!). If you do not have a carnet card or a RUN number and RUT for a business, you can not work in Chile. This will be my 16 year in Chile and it looks like the rivers will be OK. We don't have a town but we have rivers people, guess I'll have to commando!!
(just kidding!!)
---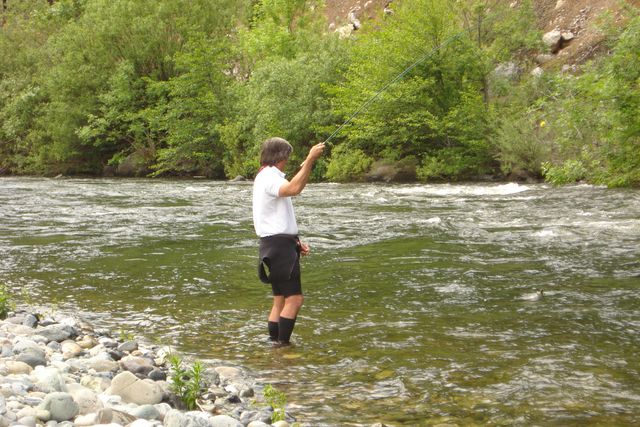 ---
Casual as usual.
---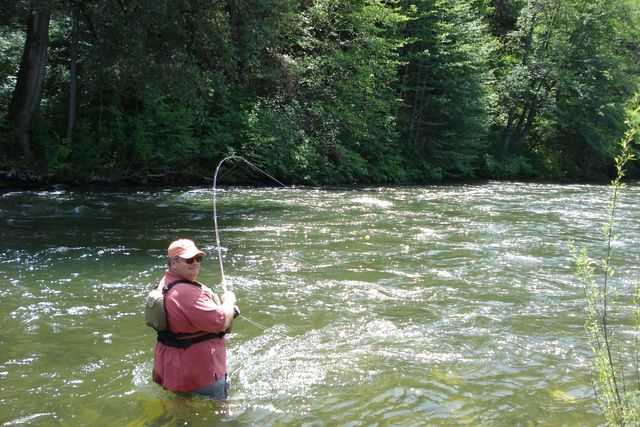 ---
Preddy nice day!
---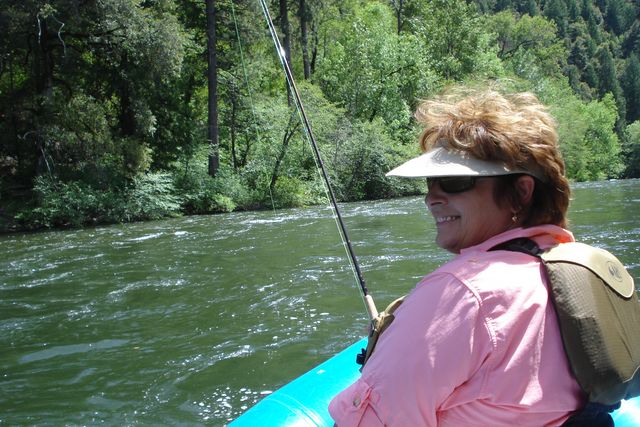 ---
Fish on Mrs. Preddy!
---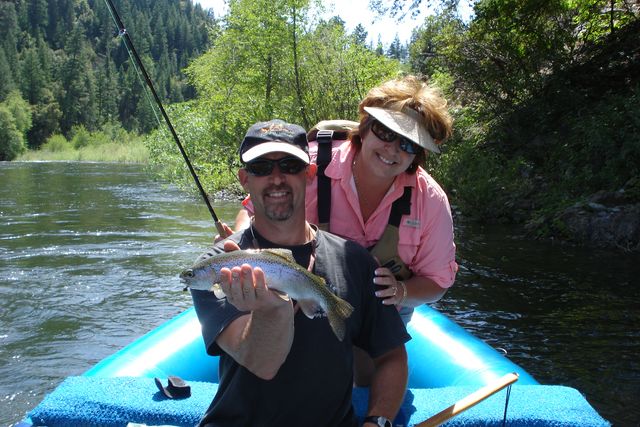 ---
Now that's a Preddy fish I say!!
---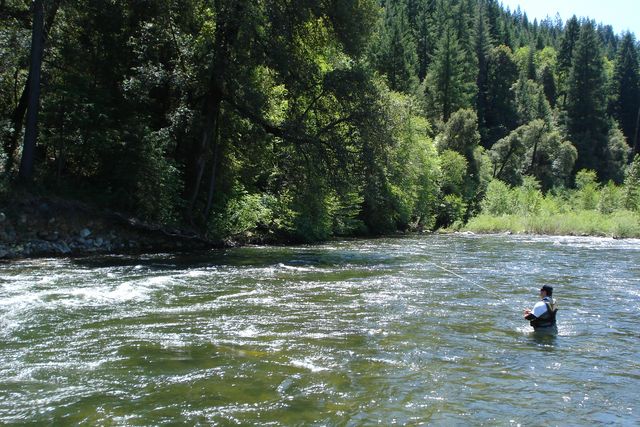 ---
Rainbow run.
---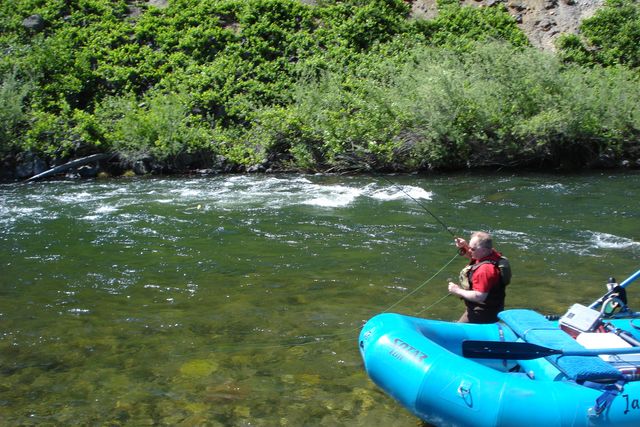 ---
You put your right foot in – You put your right foot out – You do the Hokey – Pokey and shake the little guy off !!
---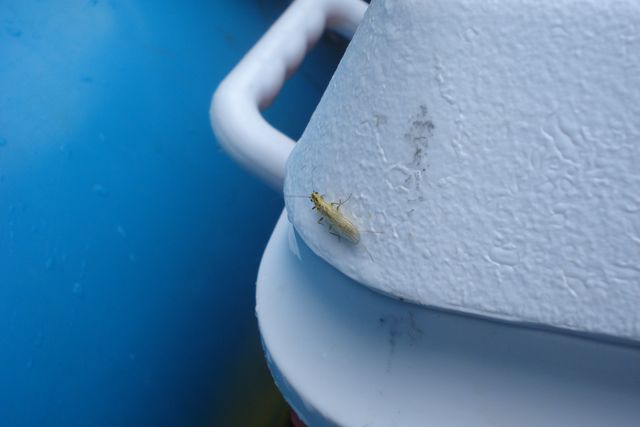 ---
You're gold man!
---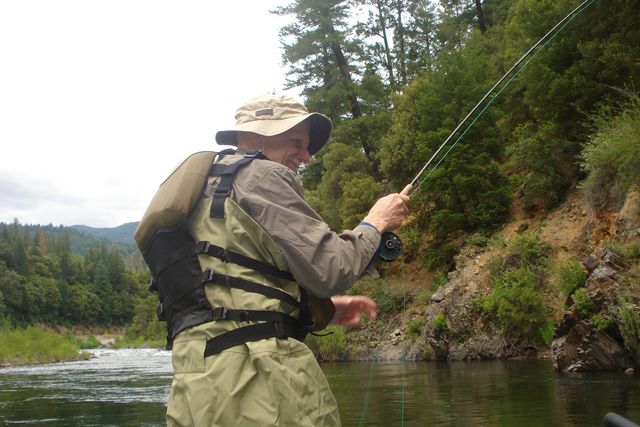 ---
Can I make that call Persyn to Persyn?
---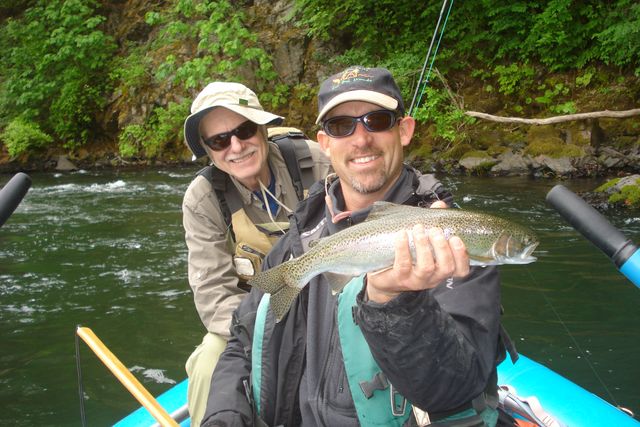 ---
Chuck Persyn ~ YOU'RE THE SIZZLER OF THE WEEK AWARD WINNER!!! CONGRATULATIONS CHUCK SIZZLER !!! Now go out and finally defeat daughter Yvonne, in the next fly fishing family competition June 21st!
---
---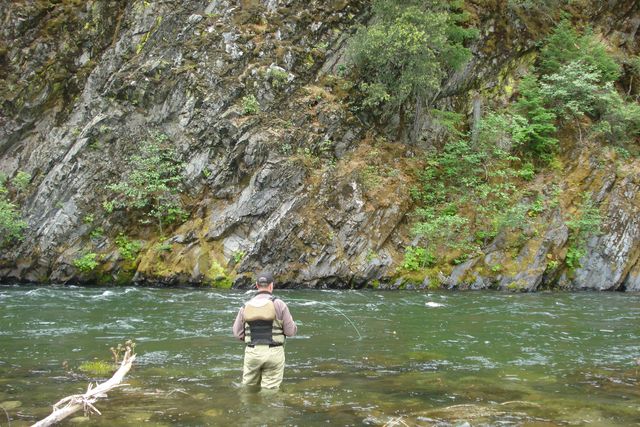 ---
Don from Oregon, looking forward to a great day again on the Upper Sac.
---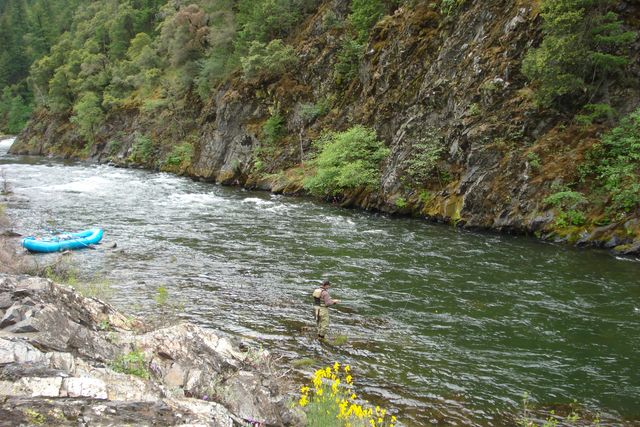 ---
Down in the canyon near banana splits, lies some of the best water anywhere. Where the insects multiple by the bazillions and the trout line up for the gravy train. Guess what they serve for dessert?
Baskin Robins…
---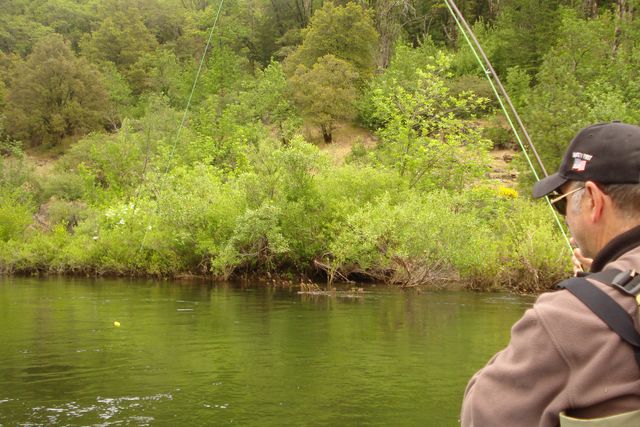 ---
nice time spent between two brothers.
---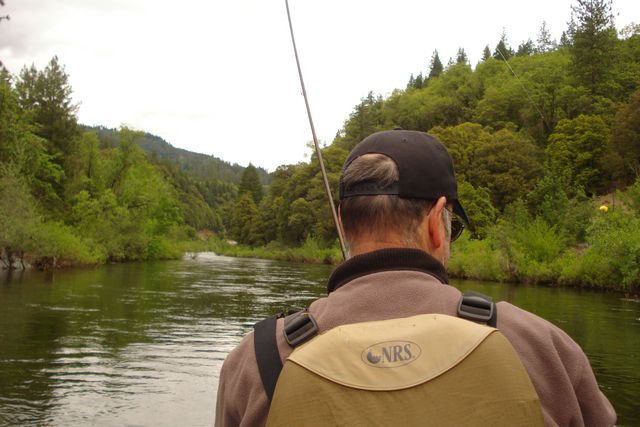 ---
Chuck and Don Persyn, as nice as they come people!
---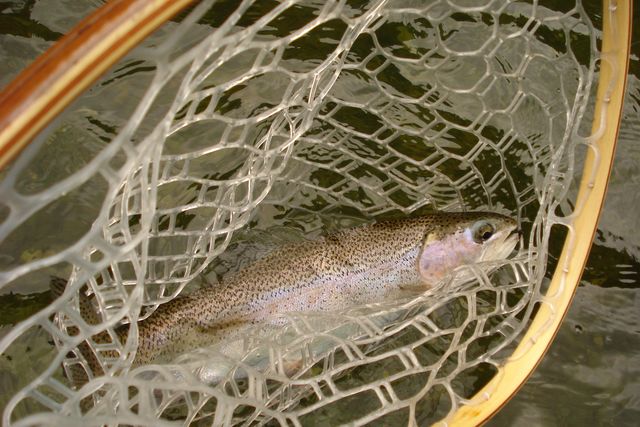 ---
Thanks for a great season on the Upper Sac!!
---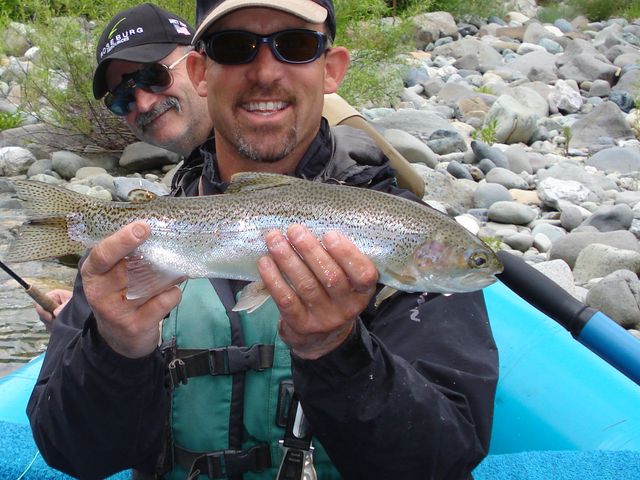 ---
There have been so many great trout caught this season out on my rafts!
---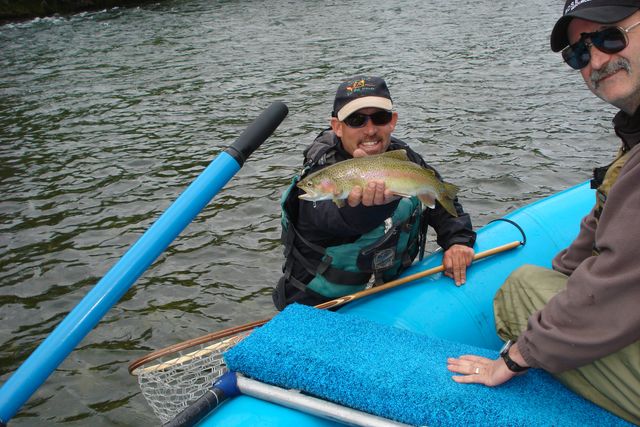 ---
That's worth the gas!
---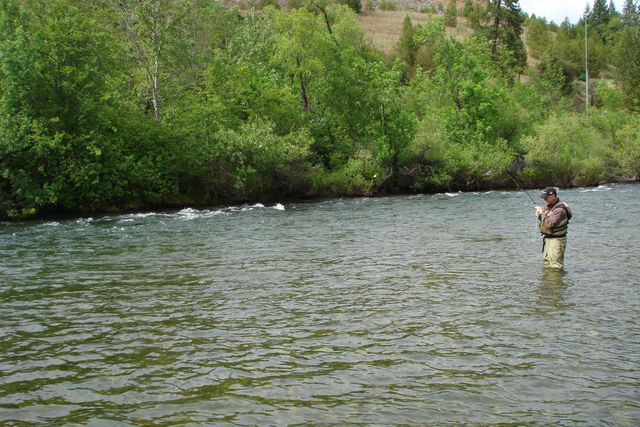 ---
She'll be coming around the bend, when she comes!
---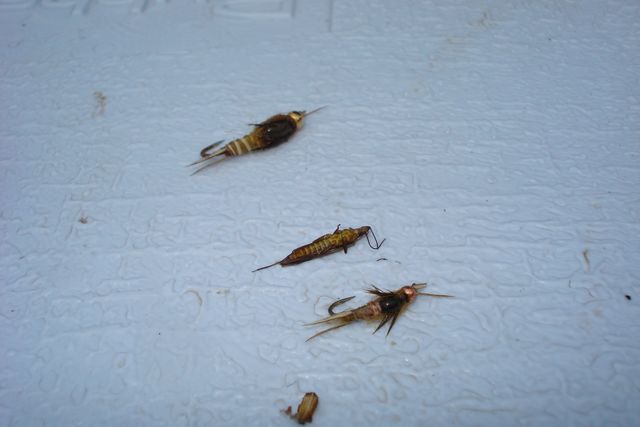 ---
Mike Mercer, you're a genius!! What perfect imitation. When it comes to nymphs no one in the history of fly fishing has ever contributed more to our fly fishing pleasure than Mike Mercer of Redding/Chico, California. I can honestly say his great inventions has saved my ass more than once, on a guided Jack Trout Adventure!
Thanks Mike! JT
http://www.adventuresinflyfishing.com/vise5.htm
---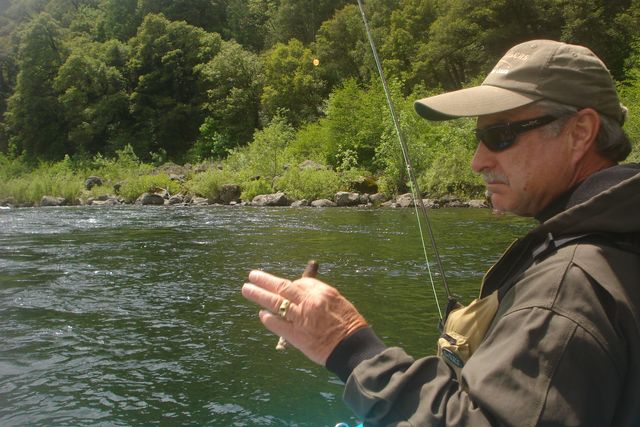 ---
"The way I see it, first the oceans over turned and up came the Sedimentary rocks – Then came the volcanoes that led to rivers… Then came the insects hatches and Umpqua flies…
The rest kid, is ancient history!"
---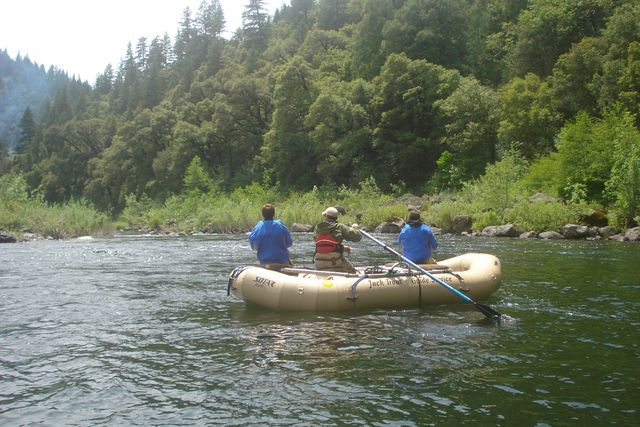 ---
The Parrish clan, ready for action!
---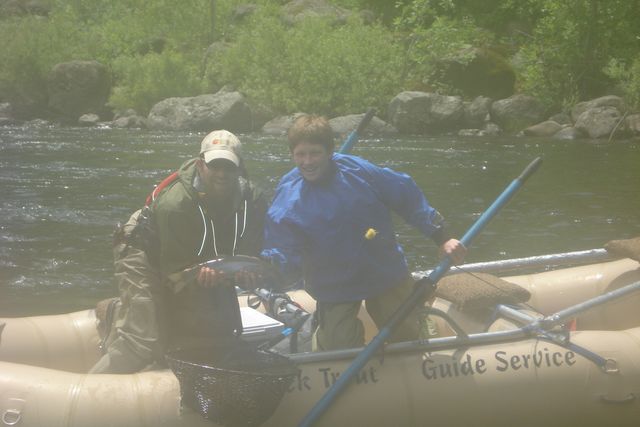 ---
Nice hooky!
---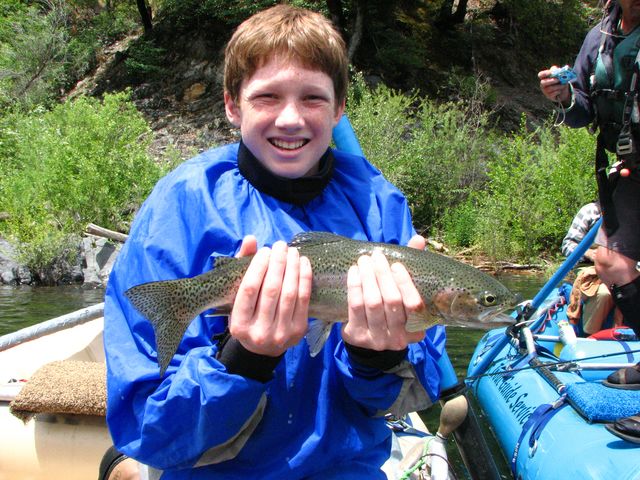 ---
Sizzlen Trout! This kid is going places!
---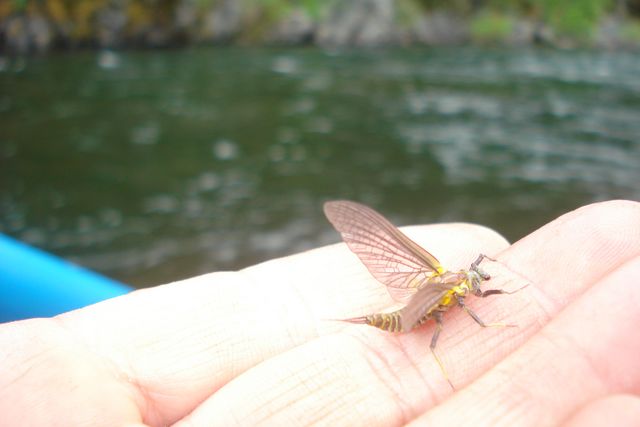 ---
"Remember me, I'm that little skinny nymph you used to know! I grew up and now and I rule the Upper Sac! I'm the biggest may fly on the Upper Sac."
---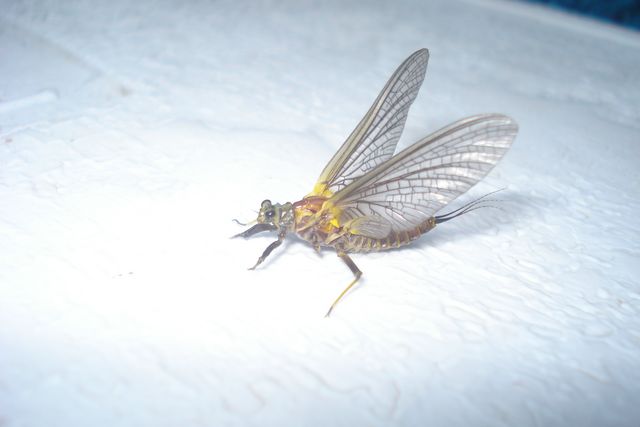 ---
I'm the KGB man! The Killer Green Bug!!! I hatched at 4:20!!
---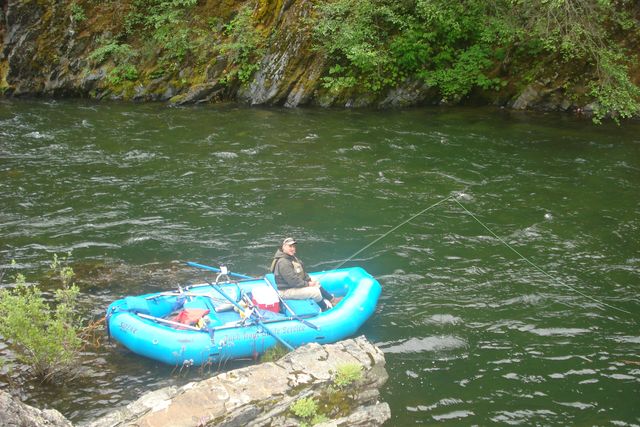 ---
You know kid, someone has to do this job!
---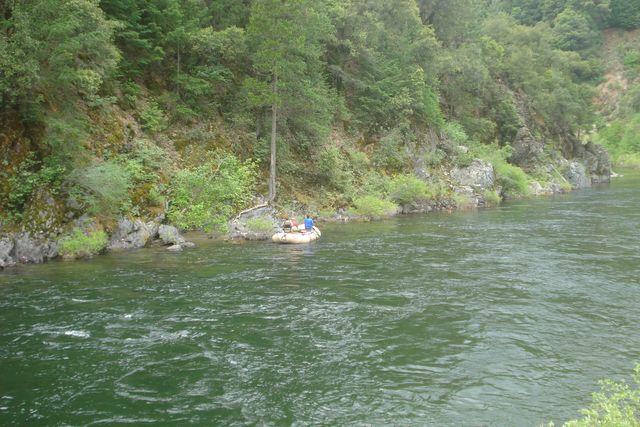 ---
Down yonder folks!
---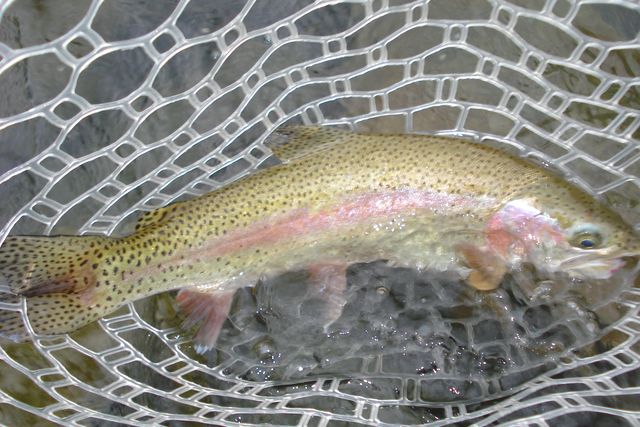 ---
Brodin nets are the best, now they live in Costa Rica!!To our valued dealers,
We are still receiving quite a bit of mail (by that we mean checks!) that is addressed to our last Asheville, NC address. Since it has been a year since we moved to Costa Rica, the post office in North Carolina will no longer be forwarding our mail.
So here is our current information. Please pass the address on to your accounting department as well.
Brodin Landing Nets
SJO #18310
PO Box 25331
Miami FL 33102
This is a mail forwarding service that delivers our mail to Costa Rica.
Phone:
 828-348-0387  828-348-0387
800-336-8738 (Toll Free)
877-421-9871 (Toll Free)
303-736-7041 (FAX)
011-506-394-1091 This is our Costa Rica phone.
info@brodin.com
http://www.brodin.com
All of our shipments to you are sent from Charlotte, North Carolina.
New ghost net !
Since the current line of ghost nets have proven popular, we have decided to go ahead and have a mold made for a new net bag. This one will fit a net similar to the Trout and Firehole model and should be perfect for fish to 16″. Availability by mid-September, hopefully in time for the Denver show.
Best regards,
Chris & Jeanne Brodin
---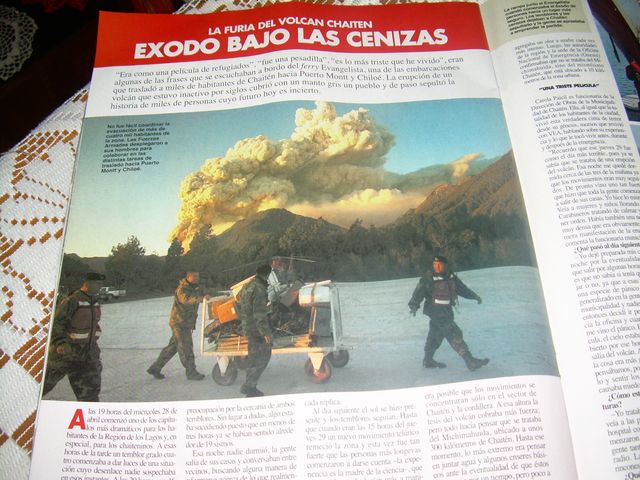 ---
This was a magazine recently put out on the Chaiten Volcano Disaster. This magazine is called VEA.
---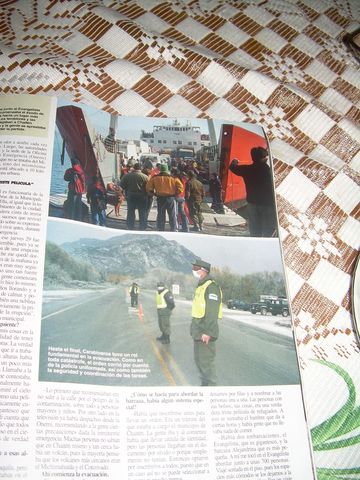 ---
It was a hard month in May.
---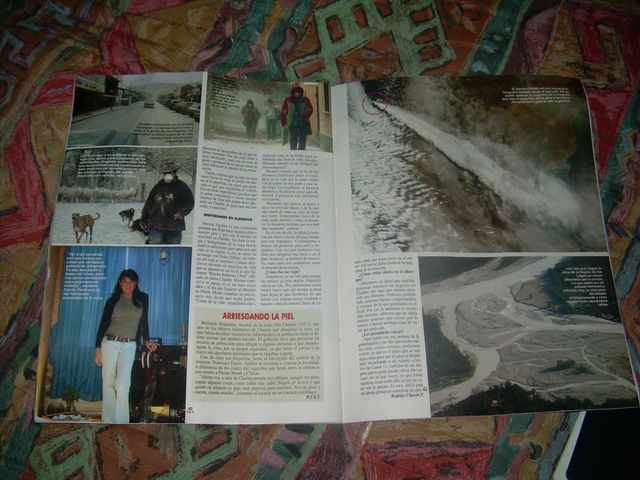 ---
Even Carola was featured, being that she ran a lot of the towns functions through city government. What a cutie!!
PLEASE LET HER HER COME BE WITH ME, I CAN;T UNDERSTAND WHY WE CAN'T BE TOGETHER? JACK & CAROLA
---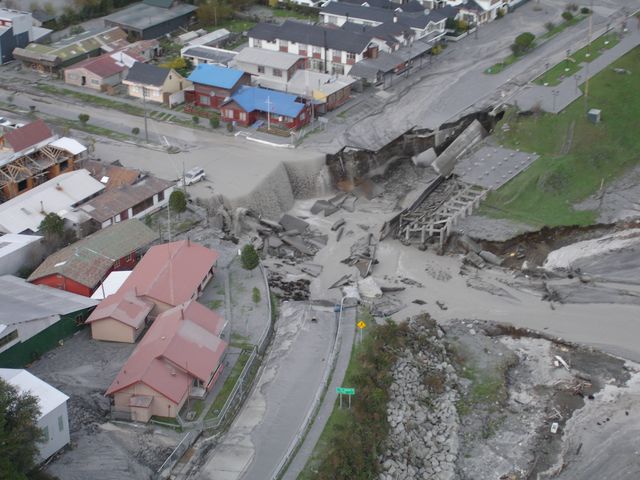 ---
This is horrible for me to see. This is front and center downtown Chaiten Chile, now destroyed… For the next several weeks I will be sharing the photos Carola and I have through her job with the city government now in Puerto Montt. This is to serve as a update of views to you, because information is so hard to obtain right now.
---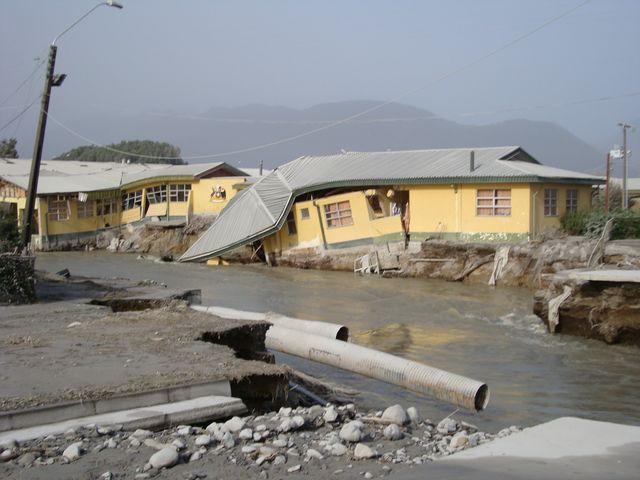 ---
School right near our house, now destroyed.
---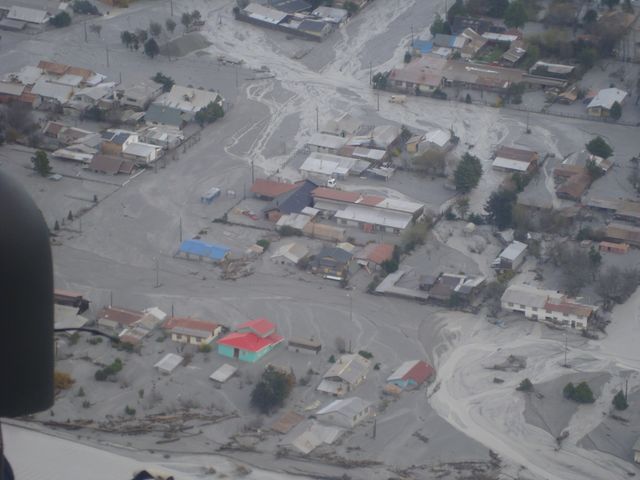 ---
Many homes are floating out in the ocean…
Nobody told me there'd be days like these? Strange days indeed? Most peculiar Momma ~ WHOA!!
John Lennon >
http://www.youtube.com/watch?v=4Re0WvjyRhM
---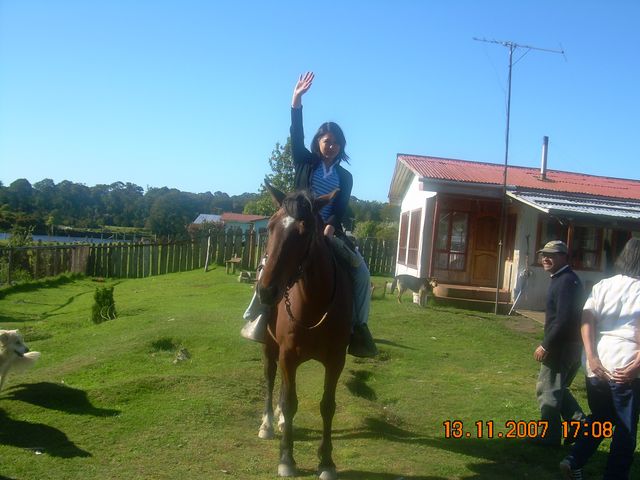 ---
---
Carola out on a visit to Chana. I remember when I visited Chana this past summer, I met the nice guy on the right Ramon. This village is so remote that only about 30 people live in the area. It is private, you can really only get there by boat, walking or horse back. I hope one day to return to Chana with Carola and ride horses together. Chana, a peaceful place, with people as genuine as they come.
I love Carola like Joe Dirt loves Brandy! Laugh your ass off on this video! An American Classic!
http://www.youtube.com/watch?v=tEF61ZAvpN4
THANK YOU FOR WATCHING MY ADVENTURES!! STAY TUNED FOR MORE UPPER SAC FUN!! MANY RIVERS TO YOU, JACK TROUT
---
EMAILS FROM YOU:
Jack:
Great pictures. Yvonne will be so pumped up, out to retain her title and whup the Sizzler man. Thx.
Chuck
---
Hi Jack,
It has been a long time since I have been back to Goid's Country but we are coming up after the Fourth of July. Can you arrange for my son-in-law and I to have a full-day of guiided fishing on the McCould River on July 8th?
Bill Trautman
---
OK my friend hope all is well with your loved one now?
---
Dear Jack:
Thanks for a wonderful fishing day. Peter (of course) is still talking about it. If you don™≠t hear from us by March or so next year, give us a call so that we can schedule our 2009 trip.
Thanks again,
Judith
---
Hi Jack,
So sorry about your place in Chile-makes us realize all the more how important every moment is. It an instant it can all change. Be thankful Carola is ok.
---
Thanks Jack! Hope all works out with Carola.
---
Hi Jack, Jack Mansfield here and I know you have been in contact with my son, Dan Mansfield, about the fishing in November on the Trinity in California. I have a fishing friend with whom I have talked with regading your guide service and the great time we had there last October. If possible, I would like to have you drop him a note, tell him about your service and maybe send him a borchure. I am forwarding your e-mail address to him and you might hear from him. His name is Art Schneider, I am not sure is it is all caps. Anyhow he is a great guy and LOVES to fish. Take care and thanks in advance for your help.
Jack Mansfield
---
Dear Jack:
I'm writing to ask if you have openings in your schedule for any outings you run in September, north of Shasta Lake.
I'd like to take my brother and son out, and also wanted to ask if you can accommodate three guests on an outing at one time.
I think a two-day outing would be ideal, most likely a Saturday and Sunday, given everyone's work schedule.
Please let me know what is possible.
Thanks …
---
Interested in any half day or full day Shasta an/or Lassen tours on July 5 or July 6. Are dogs welcome on the tours? Please let me know rates and availability. Thanks,
Rik Elliott
---
Good Afternoon,
I have about 20 family members ranging in age from 6mos to 72 that will be gathering in McCloud on the 26th of June and departing on the 30th. I am looking for fun and educational activities for the children. Their ages are 6 mos, 18 mos, 2 1/2, 4, 5, 6,7 and 12. We are already planning a girls trip to the Lavender Gardens and we all like to fish. I would be interested to know what you would suggest.
Sincerely,
Nancy Ward
---
Long time i haven't hear from you, how are you? Did you heard about the flooding in our area lately. it destroyed sittee river badly. The other Lloyd took a guy fly fishing and they caught two massive tarpons (65 pounds) and 44 pounds. So, what is the latest from you? hope to hear from you pretty soon.
Cheers Dude!! Franz – Belize
---
Hola
Hi there: I work in london and visited Chile in 1992 to fish – it was amazing!!!! I want to come back – I am not sure when : do you have a phone number I can call you on to discuss trips etc:?
Let me know. Hablamos mas tarde
James
---
Thank you for continuing to send us information and wonderful pic's
Barrett LaRoda
I am looking for a summer home in Mt. Shasta, if you know of one, please advise…
Barrett LaRoda
---
Hi Jack –
Jasper and I had a wonderful time with you this past
weekend rafting the Upper Sac. You are still a good
guide in spite of your corny jokes and stories. I
have been listening to them for nine years. Thanks
for turning us on to the fish.
Can you send me the photos of the fish you
photographed in their original size? Not compressed
for fast emailing but the size right out of the
camera.
Many regards and we will see you later this year.
Bill
---
Jack,
Is there any fishing going on in late July or August in California?
I've got a Mom and two girls I'd like to bring fishing with you.
By the way, Chris Carloni couldn't say enough about his trip with you.
Thanks,
Lance Leffler
---
Jack,
Could you set Trav and a guest for a trip to Belize Sept 14-21. I know it is hurricane season. See if they can stay at Loyd's. They will need 2 separate rooms.
Richard Gebhart, DVM
---
Jack,
Only one name makes the top of the list….Carolasita.
Better hurry up and get painting, if it's going to dry my the end of the month!
All the best,
Jamie
---
Jack,
Thanks for the info on the Chaiten.
We've been wondering how things are going in Chaiten… we haven't been able to find much on the web… Have you heard from the others we'd met when we were there in March … Carla and her family, Cesear and family?
We're so grateful that the volcano didn't decide to erupt 2 months earlier!
Give our best to Carola and wishing her safe travel to the US.
–alison and greg
---