Beef Dog snoozing away….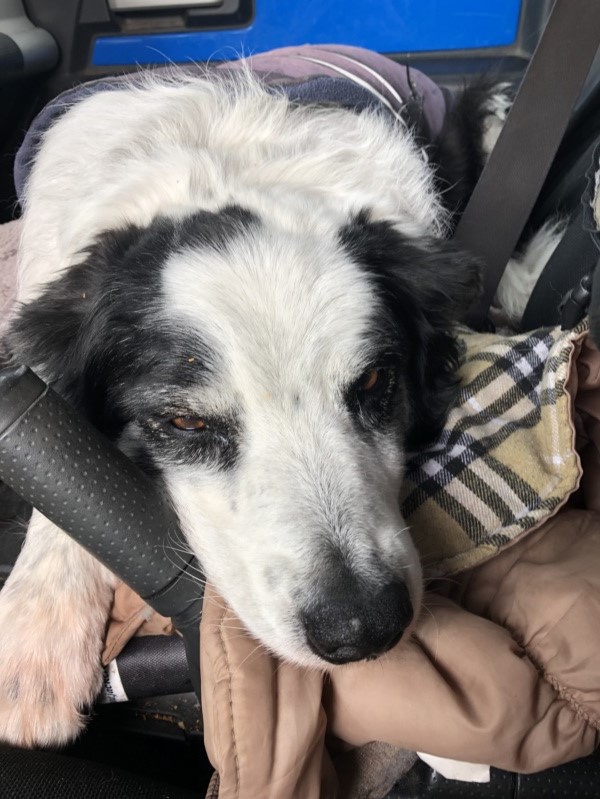 Pyramid Lake February 2019, then we sent him up to the Chetco River in the Oregon.
2 days after Donny left Pyramid Lake he drove to the Chetco and we set him up with our guide over there and he landed this beast! Feb 2019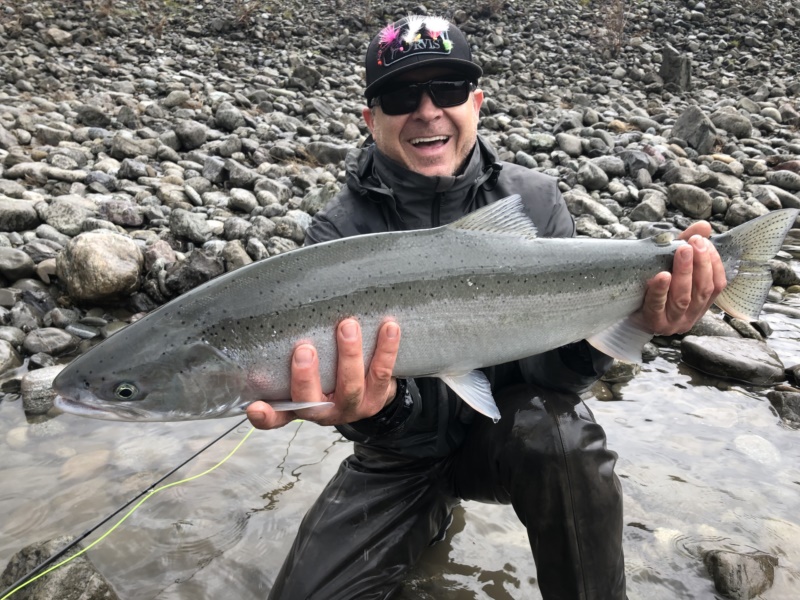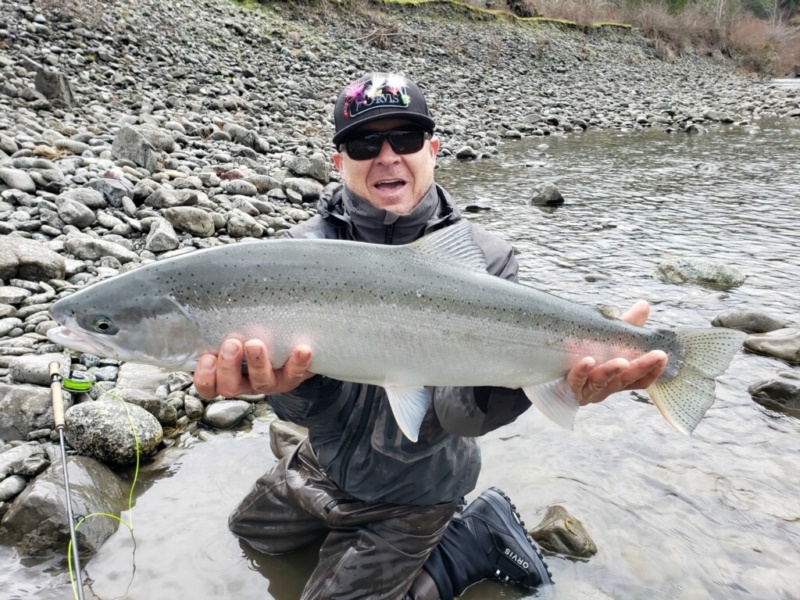 Nassau Bahamas week of January 20th, 2019
Belize City Week of January 20th, 2019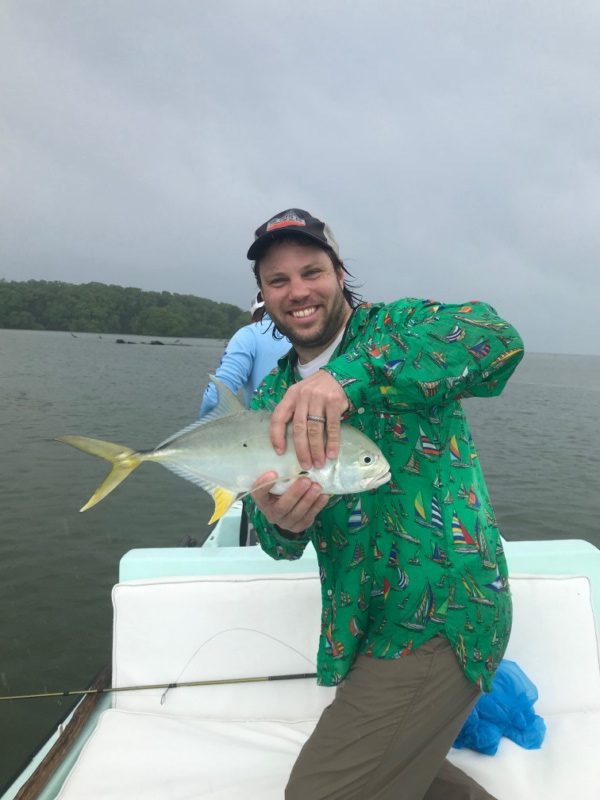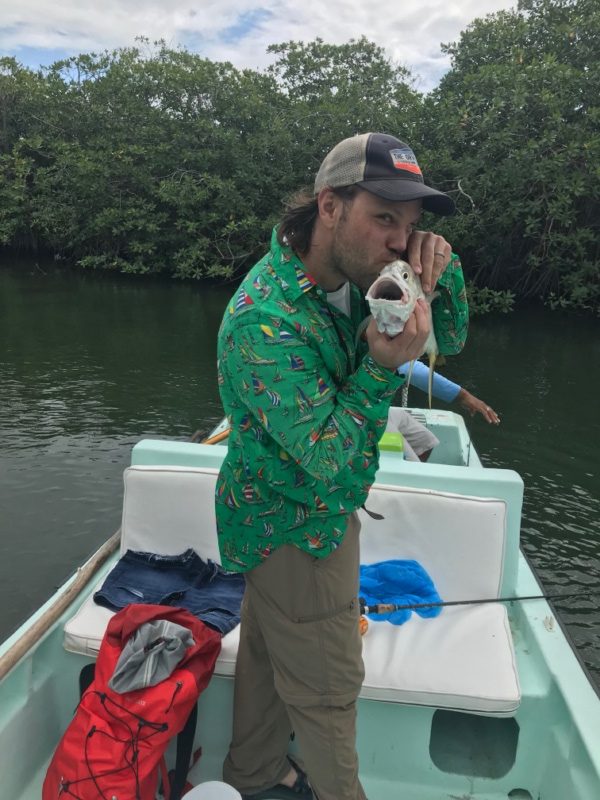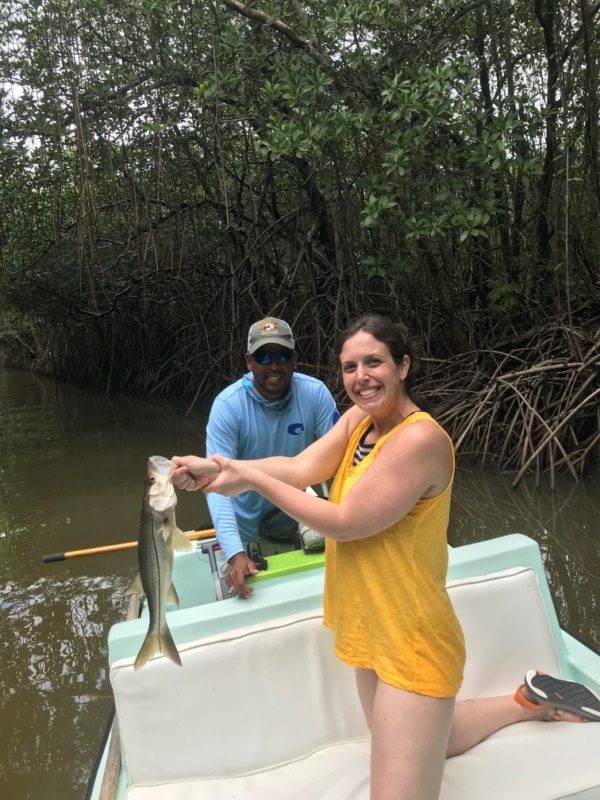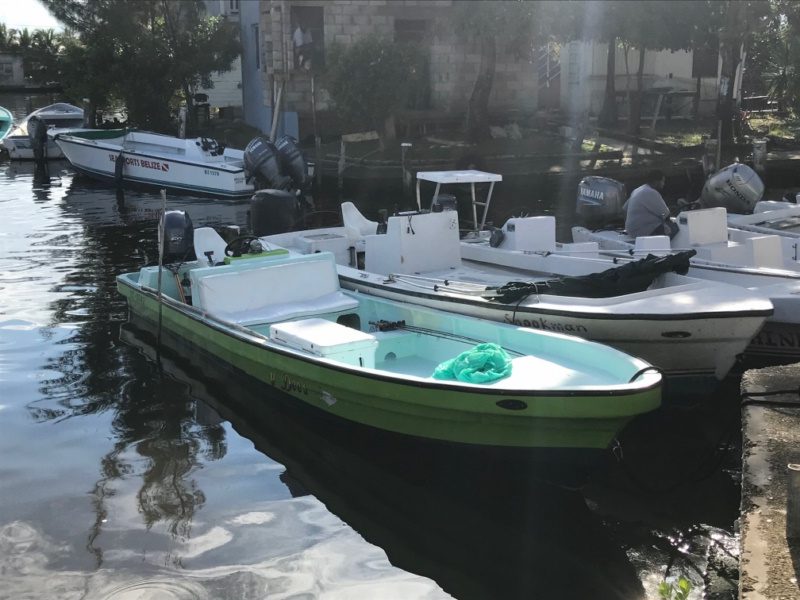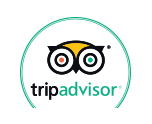 Daniel B
Reviewed today
Jack Trout is an exceptional guy…he was super nice over the phone and laid out expectations very clearly, with great communication the entire time. We got off of our cruise ship and Dennis Young was waiting for us at the dock as promised. He was all set up with 3 super nice fly outfits with top of the line Hatch Reels! The weather was perfect, and we immediately set out to slay some tarpon under some bird frenzies and busting bait right off the dock! The Tarpon were going nuts, and with a couple good hookups and some acrobatic jumps on 70 lb tarpon, I was already smiling ear to ear!
Once my arm was dead from casting an 11 weight rod, we set out for the flats to get some shots at some nice bones. Along the way we saw a tight school of large Jack Crevalle and stopped to hook up with a nice one! Man those things can pull hard!!!
The wind had shifted that day making conditions abnormal, but Dennis Young was able to adjust his locations and strategy to get us shots at plenty of nice bones! After I landed the biggest Bonefish I've ever caught, it was time to head back to the cruise ship. One of the best days I've ever had fly fishing in the tropics, and basically in downtown Belize City!!!
I'll be booking guides through Jack Trout every time in the future. He has the best guides at the best rates, and is an awesome guy!!!
Date of experience:
 January 2019
Winter time I tie flies for my guides in the Caribbean. 1/23/19 (Pearl Necklace Shrimp)
January 15th, 2019 Rio Maullin Chile, Lakes District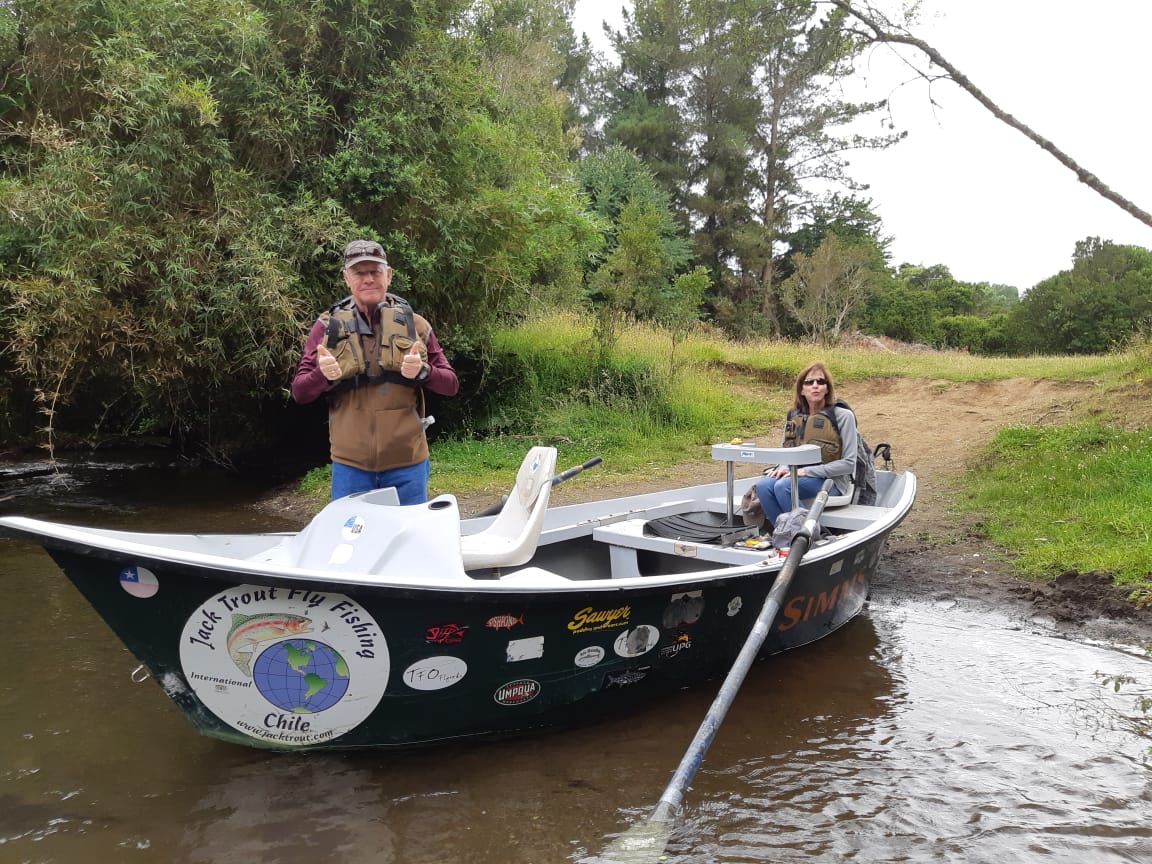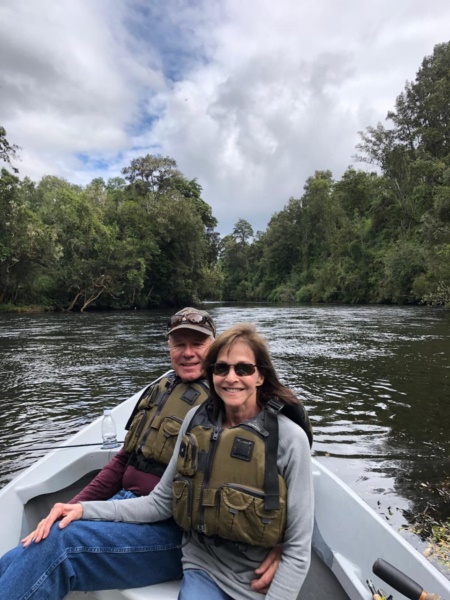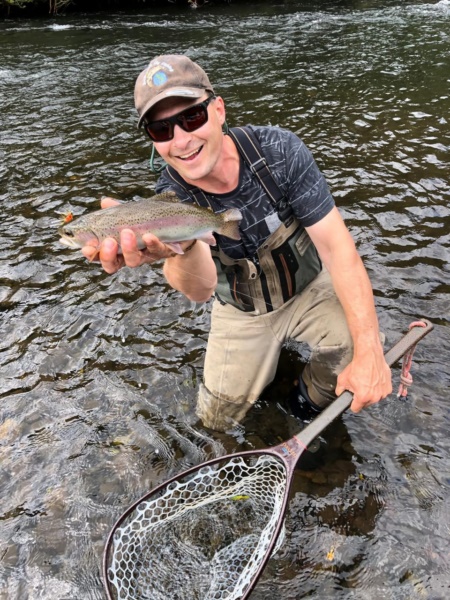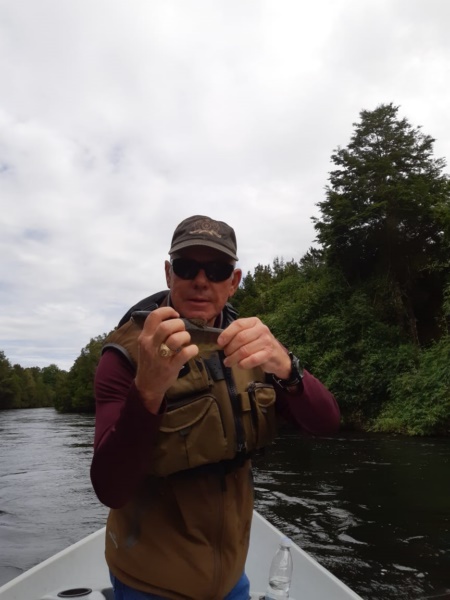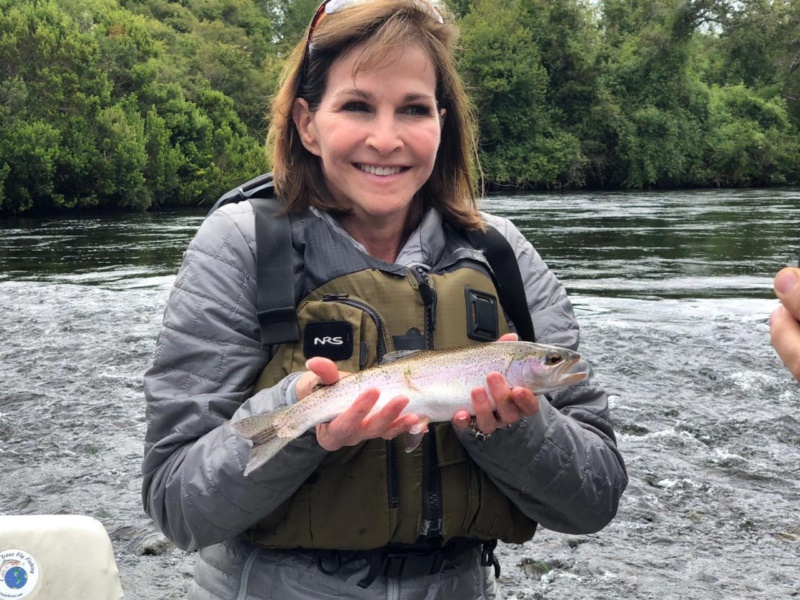 Speaking on the History of the McCloud River Rainbow at the Southern Oregon Fly Casters  – January 15th, 2019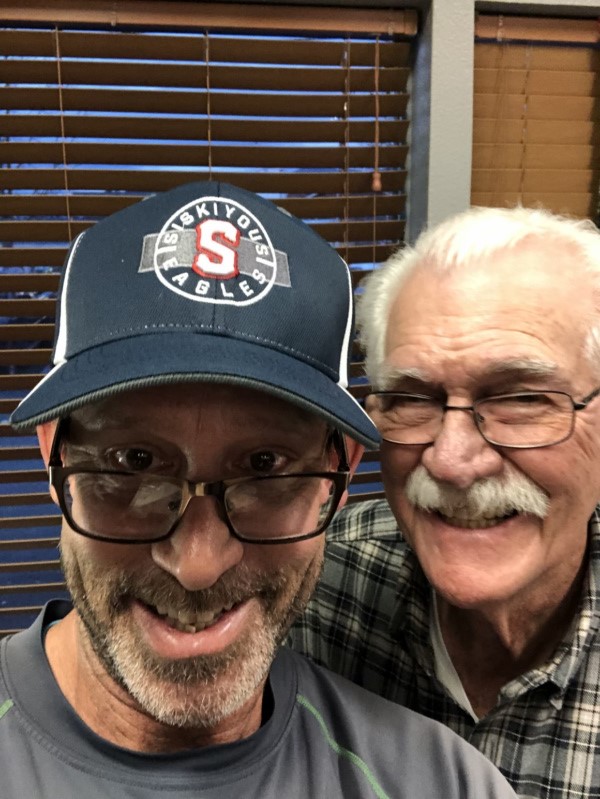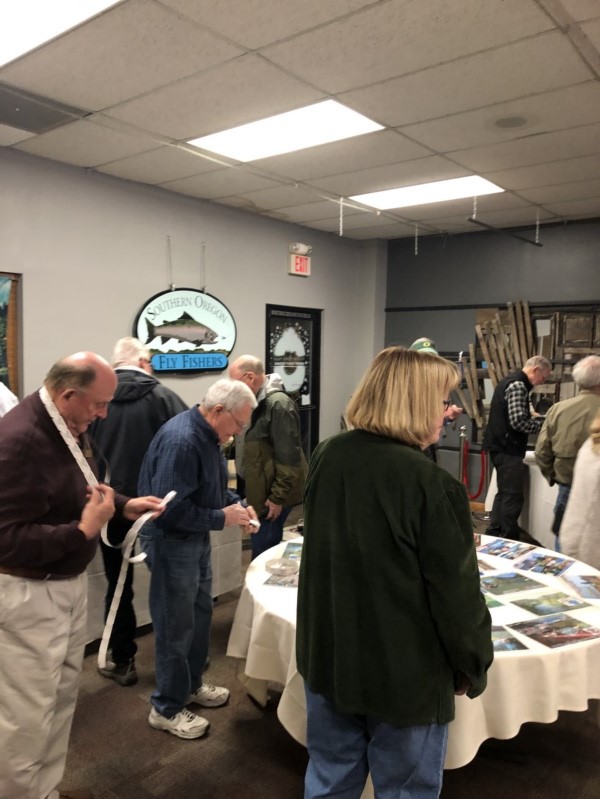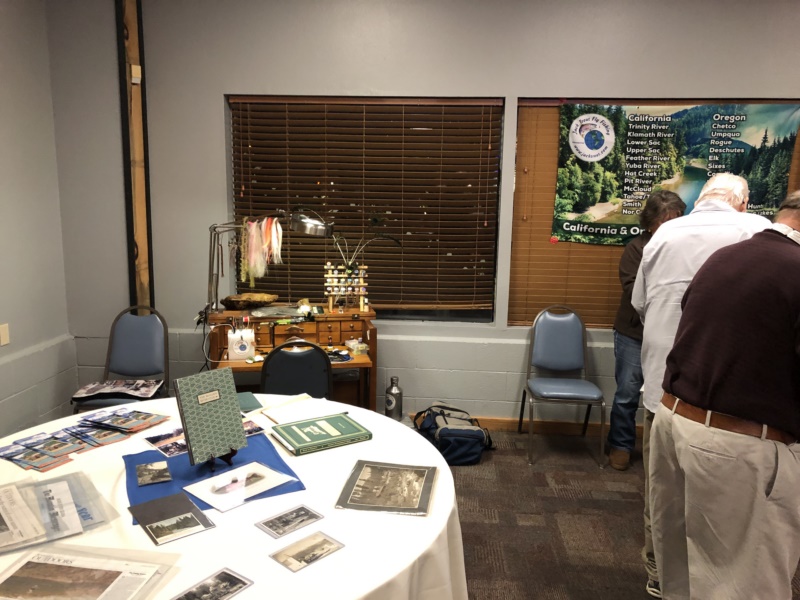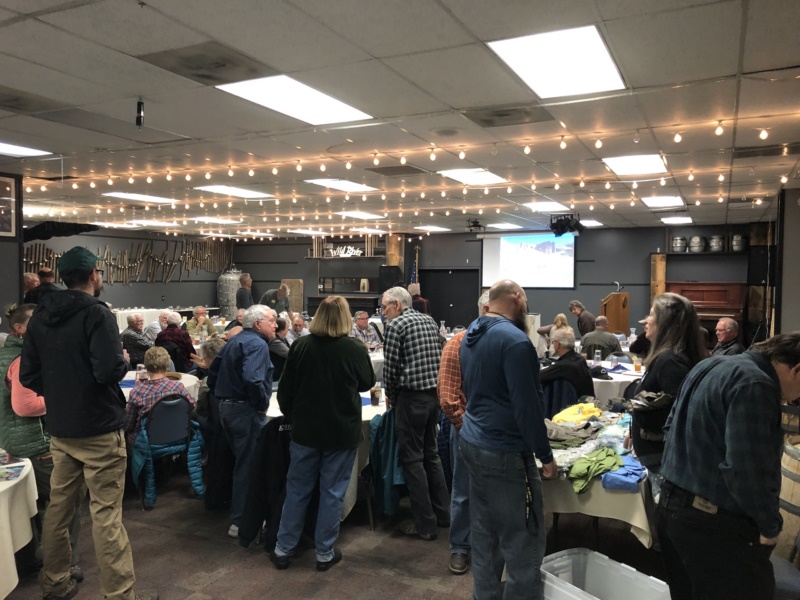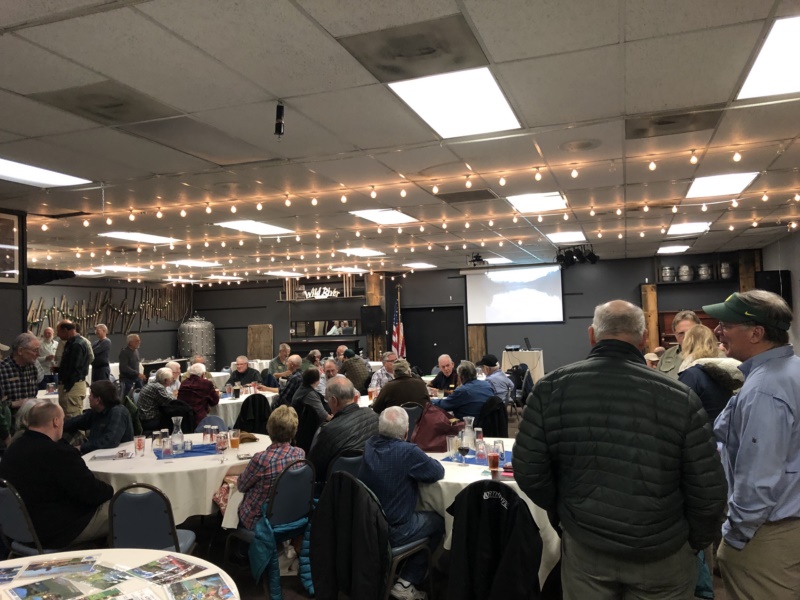 Same Clients Kathy Winn and her husband off the cruise ship in Punta Arenas, both trips were very successful.  🙂
Excellent guides and I would recommend both Mattias and Miguel. Our party of 4 had a very nice time.
Show less
Date of experience:
 January 2019
Ask Dave C about Jack Trout Fly Fishing
This review is the subjective opinion of a TripAdvisor member and not of TripAdvisor LLC.
Jack T, Owner at Jack Trout Fly Fishing, responded to this review
Hi Dave & Family,
Thank you so much for your review, our guides in Chile are the greatest! We pride ourselves in being able to provide an affordable fly fishing day trip with a wonderful and authentic Chilean bbq lunch with wine, etc. We also like to make it easy and provide all the fly fishing gear so your group is not schelping fly rods, boot, waders halway across the world. We also refuse to raise our prices, everyone's working harder than their parents, we care about our clients. When it's your time to have fun, we get it and know you folks deserve a great fly fishing Walt Disney Adventure in Chile!! We'll never let you or anyone down, we just want to make people's fly fishing dreams come true and it's not about the money for us, it's about the experience. With Heart, Jack Trout & the Team Trout Guides
Nassau Bahamas, January 2019.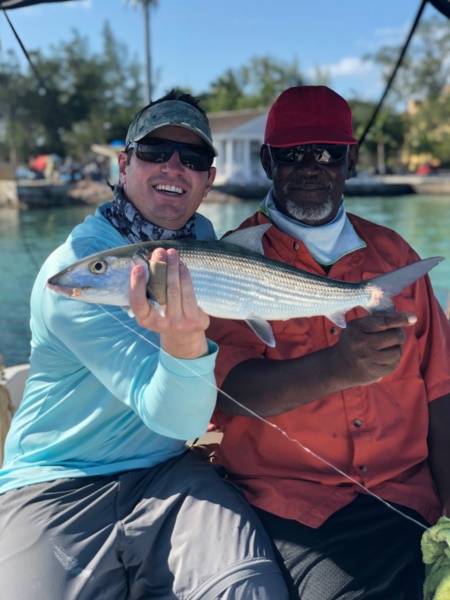 In early January 2019 I went for bonefish with Sidney Walker. He picked me up at the cruise port and after a short 20-30 minute boat ride we were on a school of bonefish in the flats. Sidney's estimate was 200 to 300 fish were in this school near a bank with mangrove trees. It took a few minutes to adjust my eyes to see them but once I could see them, we chased them all day. I've been to the Bahamas and the Florida Keys fishing for bones but never caught one and only seen a few in previous tries. I was amazed that Sidney knew where they would be and in such great numbers.
These fish are everything you heard about them and more. Extremely skittish, finicky, strong and intelligent. No wonder they're one of the hardest fish to catch. Since you're sight casting, this is bone hunting, not bone fishing….
Sidney set me up with both a spinning rod and a fly rod at my request. Once we were on the school he constantly gave me direction on where the fish were, how and when to cast to them and how to retrieve. We were on the school at about 9am and had my first fish on the line at 9:30. They are finicky, only wanting a certain bait, but Sidney knew what would please them. I lost this first fish after what was an eye opening experience. I have never had a fish fight as hard as this bone. The screeching reel and bent rod was the first true adrenaline rush of the day. This bone spit the hook because I had the line looped around the tip of the rod. My bad but a good lesson for me. Every component of my gear had to be perfect if I were to land one. Take it from me, check you line.
By 9:50 is was into another bone. He fought me for about 9 or 10 minutes. He would take the drag, I'd reel him in, he would take more drag and I'd reel again. Finally I brought him to the boat and for the first time in my life I caught the grey ghost, my bucket list fish. Throughout the day the bones became finicky and were not interested in my bait so we moved out to the flats. We waded and I hooked a nice bone on a fly but was unable to land him. Later in the day we moved to deeper water where I was able to land another bone and a small tarpon.
All throughout the long day, 8am till 4pm we fished and fished. Sidney never rested! He so desperately wanted me to enjoy the day that he used every technique in his vast arsenal to nail these amazing fish. His tireless work, direction and great sense of humor made the day fly by! I didn't even feel the how sore my casting arm was until later that night.
I'm not a great fisherman by any means and all my life these bonefish have alluded me. When I booked this trip my expectations were understandably low.
Sidney was amazing and exceeded my best bone fishing day dreams.
Thanks to Jack Trout and Sidney Walker for a day I'll never forget. You rock guys…
Oh, I'll be back.
Ron
Date of experience:
 January 2019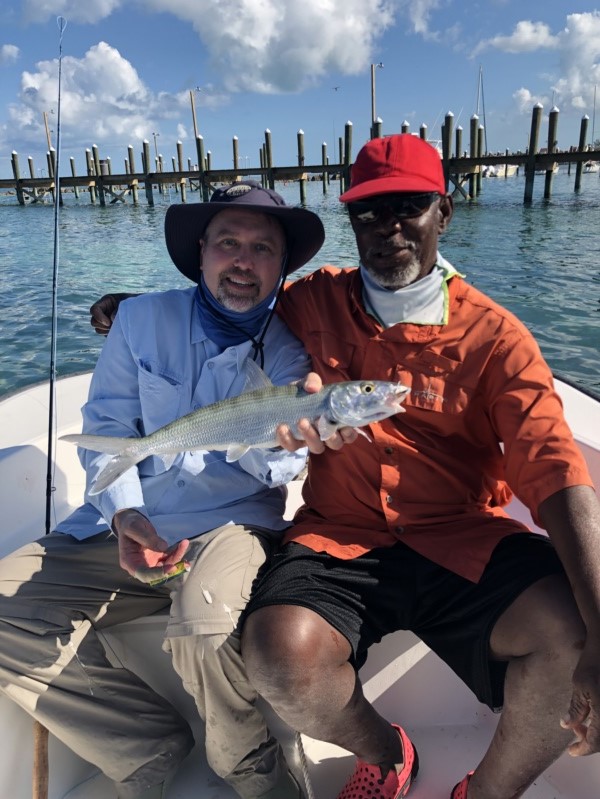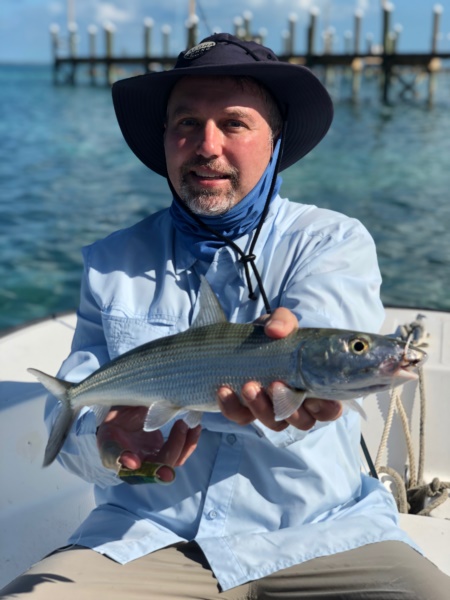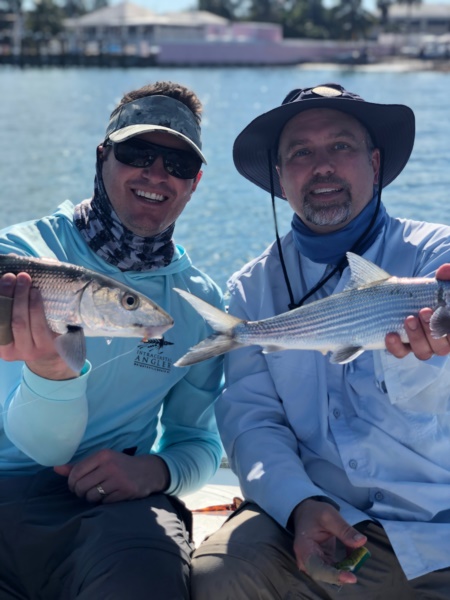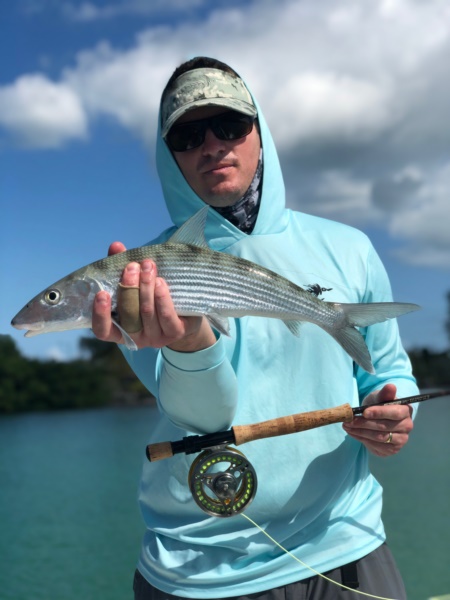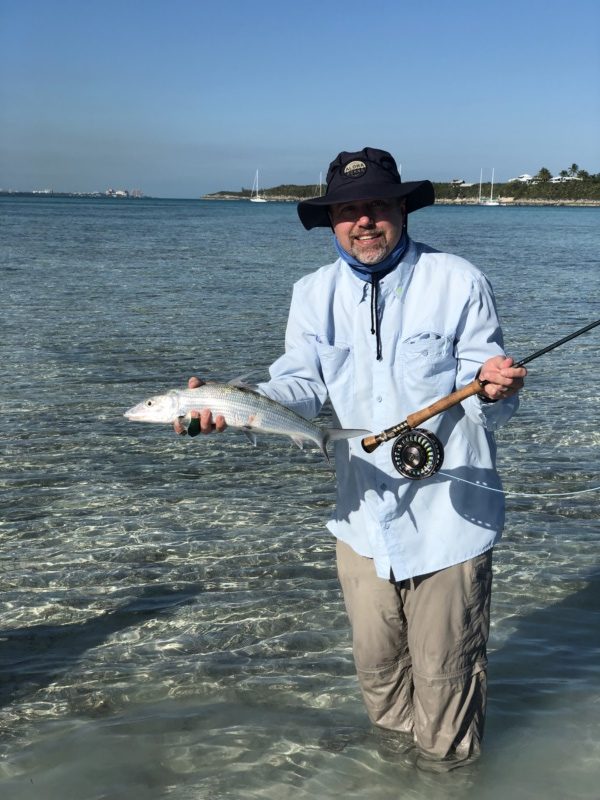 January 12th, 2019
Lower Sac Trip With Brian Olson Group, What A Hoot!!
NASSAU BAHAMAS JANUARY 2019 – BONEFISHING IN SCHOOLS OF OVER 1000 FISH!!
Fly Fishing Argentina December 2018 –  https://www.jacktrout.com/index.php/destinations/argentina
We Have Very Affordable Day Trips For Fly Fishing.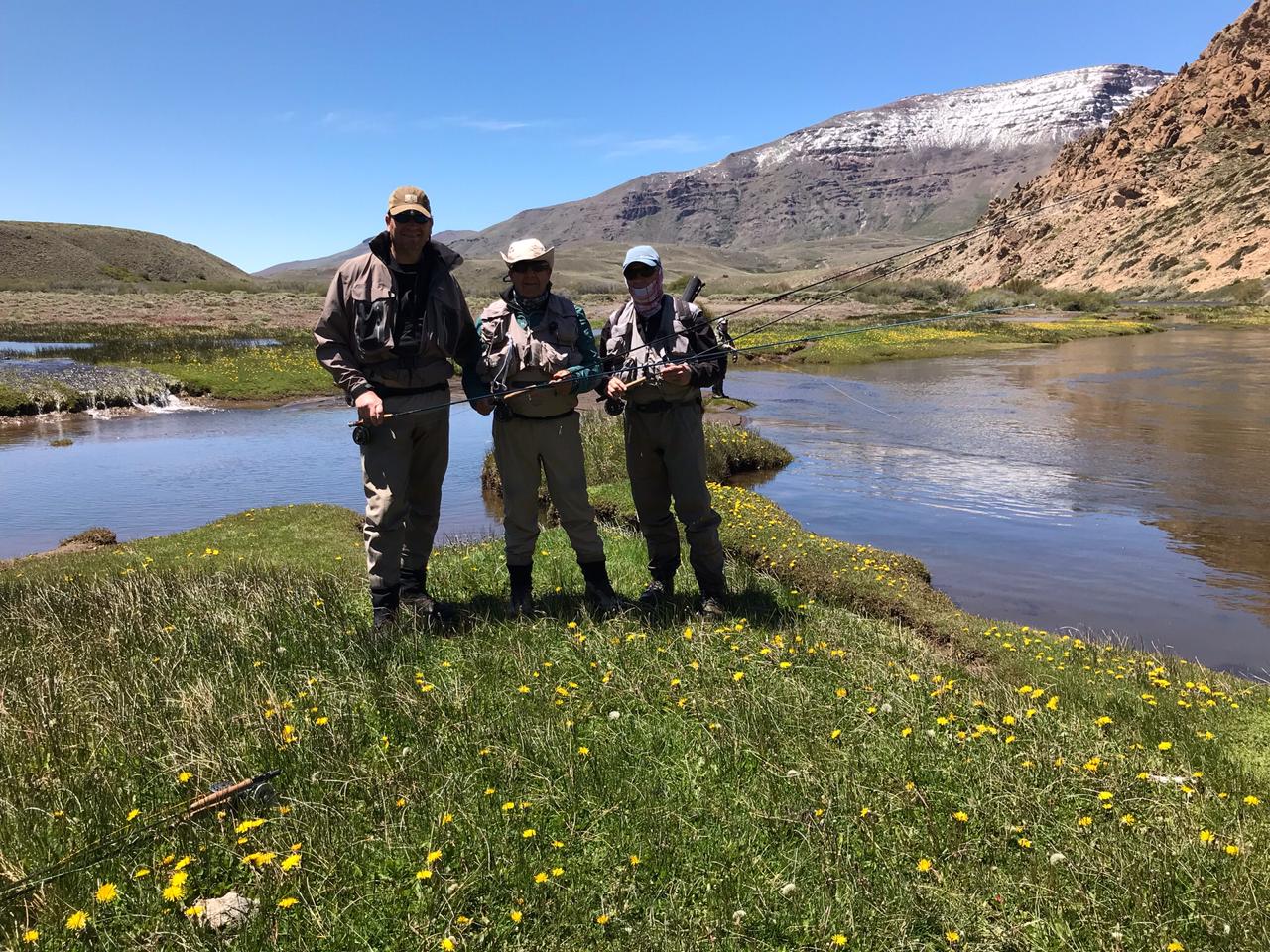 Southern Chile Fly Fishing For Brook Trout Around Punta Arenas – https://www.jacktrout.com/index.php/destinations/patagonia-chile.html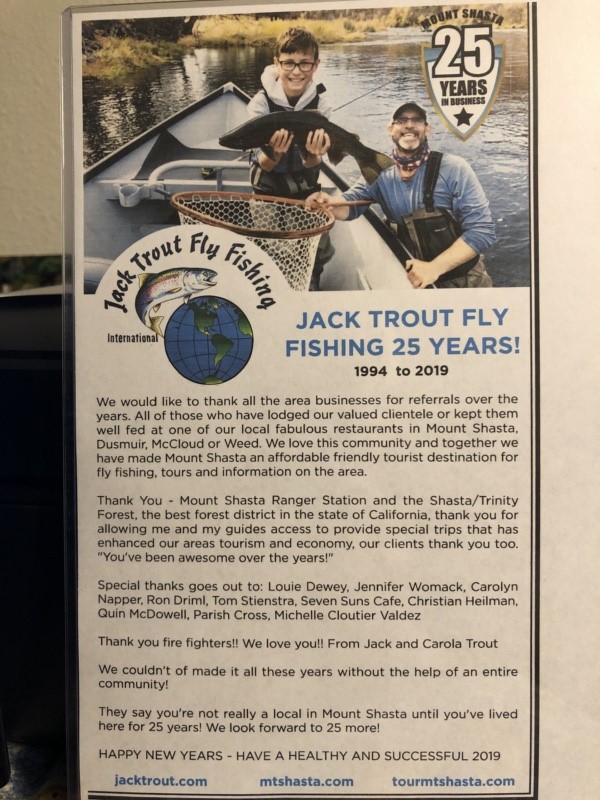 25 years! Wow, who da thunk it, but we did it and we couldn't of made it without you too. So thank you, it's all about the clients with us!
01/02/2019 Upper Klamath River – Fly fishing great!!!
Article I wrote on Snowshoe Thompson – http://www.plumasnews.com/how-the-winter-west-was-won/
How the Winter West was won
December 31, 2018 – John Albert "Snowshoe" Thompson stood 6-feet tall with piercing blue eyes and a beard of wired blond. He had a physique of solid braided muscles and spoke English with a Norse accent sometimes offering a word or two in an old Viking dialect to boot.
Thompson's Norwegian family, including nine brothers and sisters, immigrated to the United States in 1837 when he was 10 years old to homestead in Illinois. At age 24, he saw many of his neighbors leaving their farmlands in search of a new life out west.
In a year's time he bought a small ranch on Putah Creek. There he made little profit, spending most of his time living off the land for survival and entertainment. Thompson heard that the mail was very unpredictable in its deliveries over the Sierra, sometimes delayed for weeks by winter storms. He answered an ad in the Sacramento Union for a mail carrier to travel from Hangtown to Genoa, Nevada (Carson Valley) in the mid 1850s.
Putting his best foot forward, Thompson arrived at the interview with a pair of skis he had made from two pieces of oak that weighed about 25 lbs and were 10-feet tall. The skis were constructed from memory of people back in his hometown village of Telemark, Norway. Thompson strapped the skis on and around his ankles with a crude mesh of leather ropes he used as ski bindings. He sailed down the mountainside as a crowd gathered to witness a feat few had ever seen or heard tell before in America.
Although Thompson's father died when he was just 2, he had heard of the incredible outdoor skills his father possessed and what he learned on that topic proved most valuable. Winter was more brutal in Norway and the temperatures were considerably more severe.
As a result, Thompson drew upon a type of fortitude and knowledge of winter storms that only others from his homeland could identify. The skills proved invaluable while negotiating winter in the Sierra.
For instance, Thompson reportedly didn't carry a compass, yet never got lost even while blazing new and faster routes. He customized his treks based on snow pack and each individual run.
Sometimes the mail pack would weigh 60 to 100 lbs. Along with the mail, Thompson would carry jerk meats, bread and grains to keep his weight down for the journey. He slept under trees as well as several caves he discovered over the years along his 90-mile "Ironman."
Thompson would sometimes sleep standing up and never carried a gun yet fought or ran off wolves as necessary. Along his way, Thompson was credited for planting the first fruit trees on the Eastern Sierra slopes of Nevada. He also dug the first irrigation canals in the newly formed Nevada Territory on the southern pass of Lake Bigler (Lake Tahoe) of the Nevada/California border.
Thompson carried the first ore samples from Virginia City to Sacramento City in 1858-59 and helped carry the original printing press later used for the Territorial Enterprise in Virginia City a few years later. The newspaper became one of the most important printed editions between Chicago and San Francisco, made in part because of Mark Twain's gift of rhetoric and satire.
Thompson married his girlfriend of 10 years in 1863, Agnes Singleton, whom he met in Mottsville, a community near present day Minden, Nevada. Together they had one son. Snowshoe Thompson died in 1874 and his son died two years later at 11 years of age. He is buried next to his mother and father in the Genoa Cemetery.
Snowshoe Thompson was the first person to single-handedly standardize national mail routes: Three days from Hangtown to Genoa and two days coming back. This advancement transitioned mail delivery across the United States, before the railroad was completed, to be sure and reliable.
One thing that occurred to me as I read about Showshoe Thompson is because of his abilities to soar over the Sierra and deliver mail which was predictable and certain, even in horrendous snow storms, he literally connected the East to the West, family by family, letter by letter. In my opinion John Albert Thompson won the west for all of us to this day. John Albert Thompson did more for the American West one letter at a time than any other American I can think of, and he did it first."
While a pioneer conquering the slopes of the Sierra on a regular basis, Thompson delivered Harper's Weekly Magazine. Harper's was published from 1850 to 1914 and was the current day CNN of America.
At the time, Snowshoe was the only information carrier traveling from east to west. Thompson earned a moniker as the "Birdman of the Sierra," for traversing the mountains to deliver the country's news on his back from Sacramento Valley to Carson Valley and back again.
His actions served loved ones wanting to know if a family member made it west or dispersing important new developments from the U.S. government. Tales were told of heroic acts of bravery and self-endurance to save people's lives along the way.
In Plumas County 1851, Norwegian-born Charles Nelson (Nelson Creek) settled in Johnsville. He and his crew were mining on Eureka Peak. Nelson built skis 12-14 feet long that he remembered from his homeland in Scandinavia. They called them Longboards.
Miners in California found out gold doesn't just hang off the roots of every plant as it was advertised in several magazines and newspapers back East. Times were tough and morale hit rock bottom during the winters of 1853-55. Many arrivals were sick with cholera and influenza enduring conditions of cold and damp.
Charles Nelson offered a distraction solution to conditions; he organized ski races. The events were the first of their kind in the newly formed state of California and were welcome as a friendly diversion for all of those suffering from exhaustion and exposure to the elements.
Back in the 1850s, winters were much harsher. The season started in September and would likely thaw in June or July. The races became so popular that the purse could be as high as $700 to $1000 … per race!
Snowshoe Thompson caught wind of the races and big prizes as well as stories of Plumas County racers sailing at speeds of 80 mph. He accepted the Alpine vs. Plumas Longboard challenge.
Likewise, many of the Plumas Longboard champions relished a chance to race the most famous skier of the era, the Birdman of the Sierra, Snowshoe Thompson.
Thompson made his way over to Plumas County by way of Camptonville and Poker Flats to what is now Plumas Eureka State Park and the historic Johnsville Ski Bowl. Nelson and his posse sported skis five feet longer than Thompson's and those first Plumas Longboarders won the race. Thompson noticed the Longboarders used some kind of "dope" on their skis, a type of wax mixed with something the racers highly guarded as, a secret weapon.
The U.S. Government did not pay Thompson for his mail deliveries. Before his death, he sought a $6,000 claim for the 20 years of service provided preceding the transcontinental railroad in 1869. He was never paid and his mail delivery days ended soon after the railroad was complete.
For the special deliveries of ore from the Comstock Lode, he had been paid a guaranteed fee for the Virginia City to Sacramento City transports of very valuable content.
Being a guide out there for the past 24 years, I can sort of feel his incredible accomplishments, guide trip by guide trip, river by river. I can take a small slice of his world and identify with this great man. John Snowshoe Thompson delivered and connected a nation on his back, letter by letter, mountain peak by mountain peak, possible with one of your ancestor's letters, won the West for all of us today, and his ultimate payback, being remembered as the Father of Skiing in America.
Author Jack Trout was born and raised in Plumas County. A graduate of Portola High School, Jack has been a  fly fishing outfitter for the past 25 years who provides guide trips on the Yuba and the Feather Rivers. He is a freelance writer whose historic articles appear in several publications throughout California. Learn more on his website.
Our New Bass Tracker in Chile for our clients on the Lower Maullin near Puerto Montt.
Let's head over now to Patagonia Argentina with my talented fly fishing guides there.
I arranged two days of fishing through jack trout out of Placencia Belize. Jack was always prompt with responses during the planning phase, and was able to accommodate a last minute request of an additional boat. The first day out my son and husband went with Wayne and had an amazing day of fishing- catching bonefish and permit. They found Wayne to be professional and helpful. Unfortunately wind conditions kept the boats inland for the second day, and the fishing was not very successful. But the boat ride was beautiful. Would definitely recommend this guide Wayne from jack trout, professional and kind. Other boats/ guides had to borrow or ask for Wayne's help in some way, which made an impression on them and have even more confidence in our choice.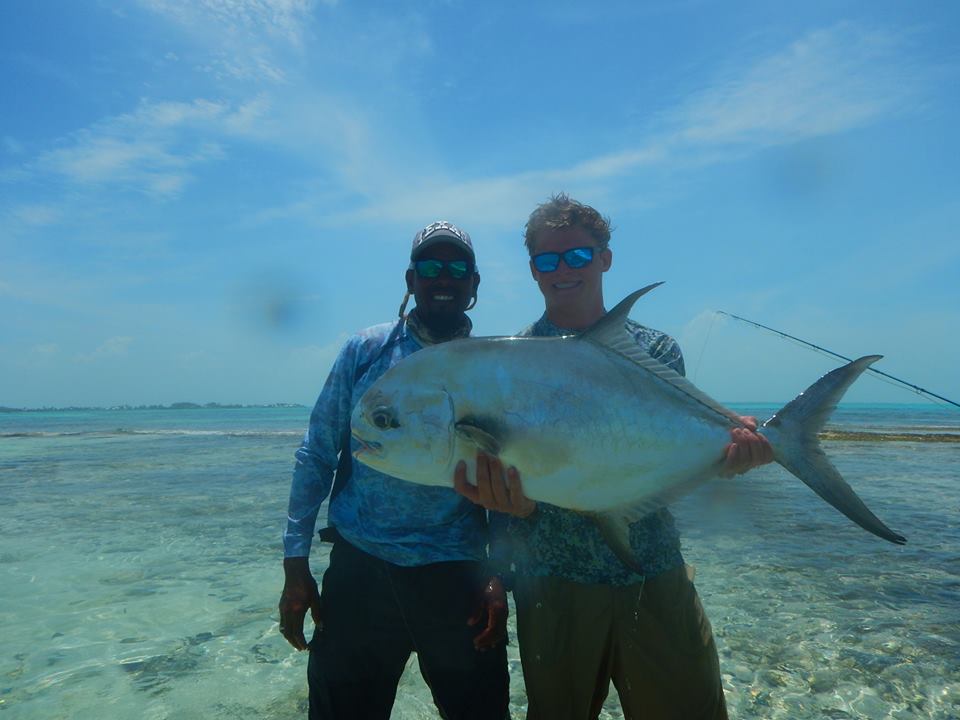 Now let's head to the Lakes District of Chile, you'll likey!! jt
The Hearst's Rich Northern California Nevada History – by Jack Trout
It was 1859, in Gold Canyon located very close to Virginia City, Nevada. George Hearst came out from Missouri looking to make it big in the mining business and pay off his father's debts back home paid $3000 dollars for a 1/6 interest to purchase his shared interest in the Ophir Mine with his newly formed partners Pat McCoughlin and Peter O'Reily. Together they organized the most incredible haul of its time when they ingeniously mule carted 38 tons of silver ore over the Sierra's to the only nearby smelter in San Francisco, California. For that, Hearst made $90,000 and in 1860 he took his profits with his partners and proceeded to buy more mines in other states and eventually other countries. He was born in 1820 in Franklin County, Missouri, he wasn't all that educated, but what he lacked in schooling he made up for in pure raw desire to learn the mining trade. He worked as an apprentice in a copper mine near his hometown and there as a young lad he realized he had the ability to organize men that would be loyal and who believed in his ideas about mining. He also ran the families store and was a very likable kindhearted man, but he had mounting debts caused by his father's previous failures who had died in 1846 and he was left as head of his family to solve these problems. He realized that the only way out of this was to head out west with some friends and see if he could be one of the lucky ones to strike it rich or "Find the Elephant" as they coined back in that era. As he headed out west with his partners for the California Gold Rush then arriving in 1850, he and his partners lived comfortable for about 10 years just outside of Nevada City, California. He heard about the "Blue Clay" or "Blue Gumbo" they were finding over in Virginia City that at first the miner's thought was a bit of a nuisance in their rockers and sluices because it got in the way of their gold prospecting and many of them just tossed the blue stuff to the side. Little did they know that when you used the pan algamation method by adding this blue gumbo clay to an
old metal bath tub and mixed it with mercury, copper sulphate & salts, you could come back the next day and there would be pure silver separated out from the ore. After buying 3 of the most successful mines of that era, George Hearst gained tremendous wealth and reputation and in 1860 he married a girl by the name of Phoebe Apperson when he was 40 and she was 18. They moved to San Francisco and had one child in 1863 by the name of William Randolph Hearst. George Hearst became a California Assembly Member and eventually a Senator representing California, he died in 1891. In 1902 Phoebe took a train ride from Redding to Sisson up the Siskiyou Canyon to visit her SF attorney Charles Stetson Wheeler who had bought a men's only hunting and fishing club on the McCloud River that included 50,000 acres of land from Justin Sisson's wife after he died in 1888. (Mt Shasta was named Sisson 1888 to 1924) They called it, "The Bend." As soon as she laid eyes on the turquoise colors of the McCloud River she asked her council if she could buy part of his estate – "So is to, Entertain Guest," Phoebe exclaimed. Charles Wheeler wanted nothing to do with this and said to Phoebe, "Now Phoebe, this is a men's only hunting and fishing club, you're lucky I even let you in here, I might have to keep this quiet." But not ever taking no for answer knowing she and her husband were
responsible for so much philanthropy and goodwill in their time together, donating or being major benefactors for the University of California, the Golden Gate Kindergarten Association and the first President of the Century Club of California. In those days that was big time stuff for a lady on her own and she kept on Charles until he agreed to a ninety year lease. "Alright Phoebe, I'll let you lease the Wyntoon section of our lands here, but please, don't be building anything too extravagant, I don't want to upset the boys you know."
She proceeded to build a seven story castle to the chagrin of Wheeler's requests, but none the less it was popular with her cronies from the San Francisco Bay area and her friends she invited up from Pleasanton, California, where she had her large country farm estate located at. Phoebe Hearst died in 1918 like many other Californians did that same year due to the Spanish Influenza Virus. Her son William Randolph would visit on summers and then live fulltime at the estate until it burned down in 1925 and that's when WRH hired Julia Morgan, the first women architect in California to design a new castle on the McCloud River like the one she did in 1919 at San Simeon being called upon for several very important projects by the Hearst family and other notable legends and stars of that era. That luminary continued to win her claim and notoriety
for her creative designs that were ahead of her time and she became loved and revered throughout California for her works. WRH was more of a playboy when it came to the Hearst Estate, he enjoyed entertaining friends and using the estate for big parties and personal entertainment. He enjoyed inviting the most influential people of that era. One of them was Marion Davies a movie star actress and Broadway dancer he entertained regularly at the castle. Hearst died in 1951 but when I think of the Hearst Family, I think back to George Hearst and all his great efforts to make a better life for several generations if not millenniums to come. Wealth is not something that just falls from the sky, it takes will, desire, planning and a lot of hard work and an ounce of luck. Like figuring out how to haul 38 tons of silver ore over the Sierra's in 1859, that's impressive. The Hearst Castle lies on the Upper McCloud River just like it did when Phoebe Hearst first laid eyes on those one of a kind crystal glacial waters. Just like those flowing waters lies another story of the American Dream. You don't have to eat carrots to be a visionary, but you do have to see ahead of the hare of your era.
George Hearst was a Legend and someone I have grown to admire over the years as a true American hero of his time.
http://www.mtshasta.com/history-of-the-mccloud-river-rainb…/
Many rivers to you, Jack Trout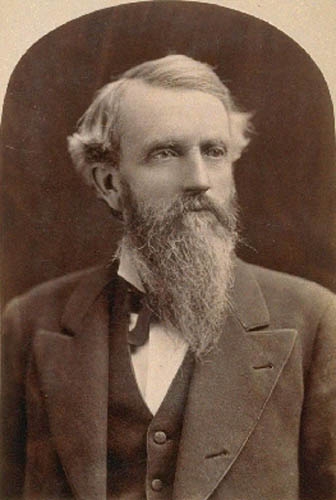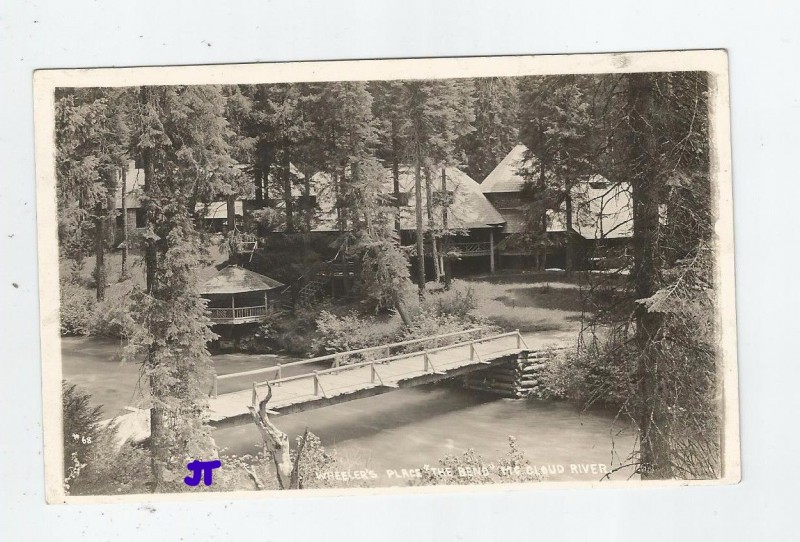 BLUE GUMBO – SILVER FOLKS.