**FALL SIGN-UPS FOR STEELHEAD FISHING FOR SEPTEMBER – OCTOBER – NOVEMBER**
---
**CHILE & ARGENTINA SIGN-UPS FOR SINGLE DAY FLOATS AND WEEK PACKAGES FOR NOVEMBER THROUGH APRIL 2010**
A picture I thought I might never see, Carola in her wading boots on
the McCloud River! What a great time we are having together here in Mt
Shasta fishing and hiking all over the place.
Sometimes in life when things get tough it makes you realize when
things get good again, how good you feel about your life and you notice
it more than you did before you encountered the previous storms.
You can rest assure they'll be more storms ahead but I'll just carry
this bright neon-lighted umbrella and keep my sense of humor.
Attitude – Rules – Despair
JT & Carola
---
Yo Jim Sizzler!!
---
---
Yo Jim Sizzler!!
---
---
Oh the under the Elephant Ear trick…..
---
---
Hookage – Not under-rated, way to go Jimmy!
---
---
Heritage and a nice trout what could be better…
---
---
Free flowing waters, clean and pure from Northern California.
---
---
Take it slow there champ.
---
---
There she goes! Lets take a look underwater…
---
---
Cool, looks great down here!
---
---
Calm down little buddy, you're safe with me.
---
---
We fooled him on a size 18 Zebra Midge, small is boss now Boss!
---
---
In other news today the U.S. Government announced their "Cast for
Lunkers Program" will be extended for an undisclosed period of time,
please contact Jack Trout Guide Service for more information.
---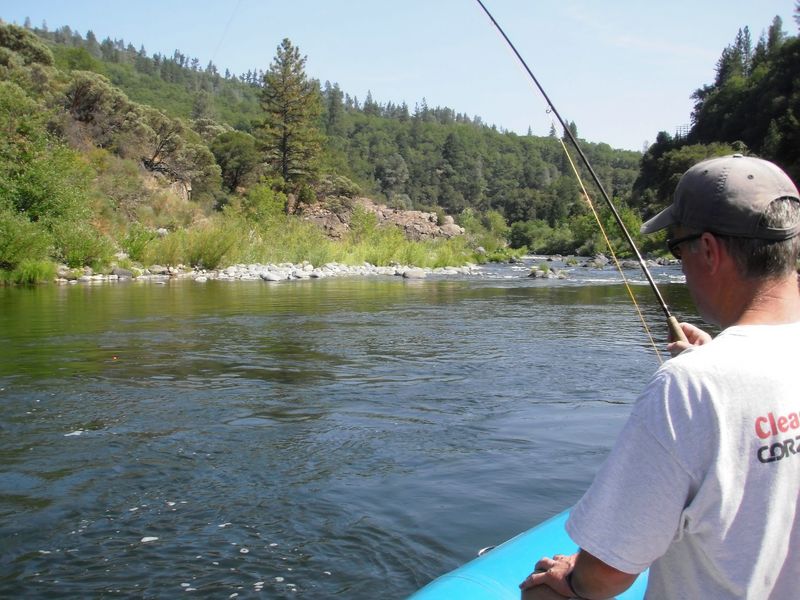 ---
The magic carpet ride!
---
---
Give me a calll when you can? I'm here in Northern Cal Sept and Oct
this season then I leave for Chile and Argentina November 10th….I will have other guides helping me this season with steelhead season on the Trinity & Klamath Rivers.
---
---
This could happen to you!
---
---
Next month folks http://www.mtshasta.com
is going to wordpress and streamingline videos! Thanks for making us #1
on Google over the past 10 years with our dedicated web logs.GOOGLE: fishing web log
Thank you very much to all those who read our blog and allow us to
guide them and outfit in Northern Cal, Chile, Belize and Argentina.
---
---
Suspended animation, in the picture and the clients face!
---
---
Jim Pugliesi -CONGRATULATIONS YOU'RE THE SIZZLER OF THE WEEK AWARD WINNER!!!
CONGRATS SIZZLER!! FROM JACK & CAROLA TROUT
---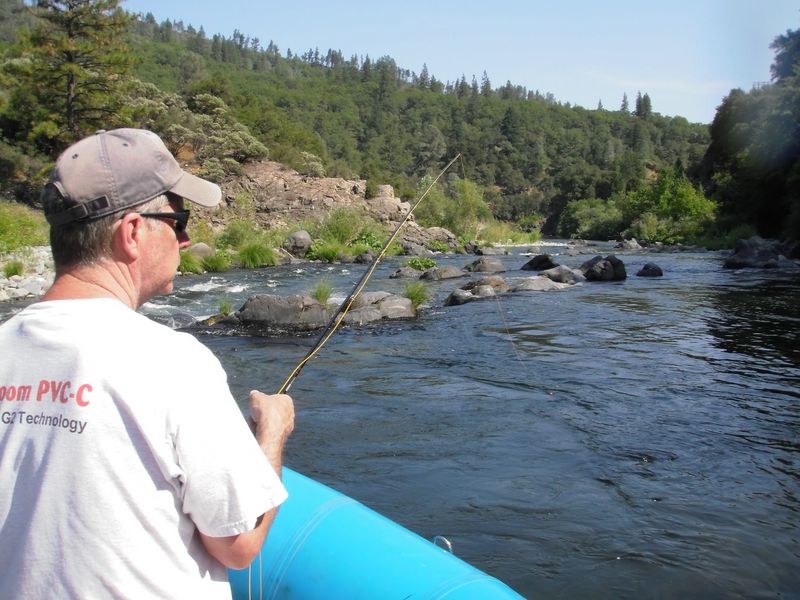 ---
Oh good the boulder gardens..
---
---
Riffledge, another award winning episode of Rifflledge!
---
---
Work the Hydro lanes, I bet there's something in the hydro lanes!
---
---
Righteous man, these little flies sure are working.
---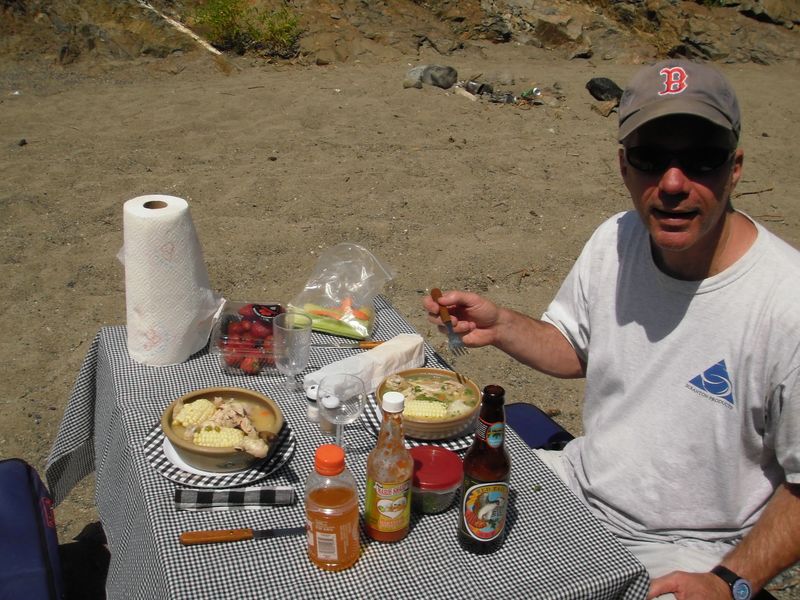 ---
Carola's world famous lunch!
---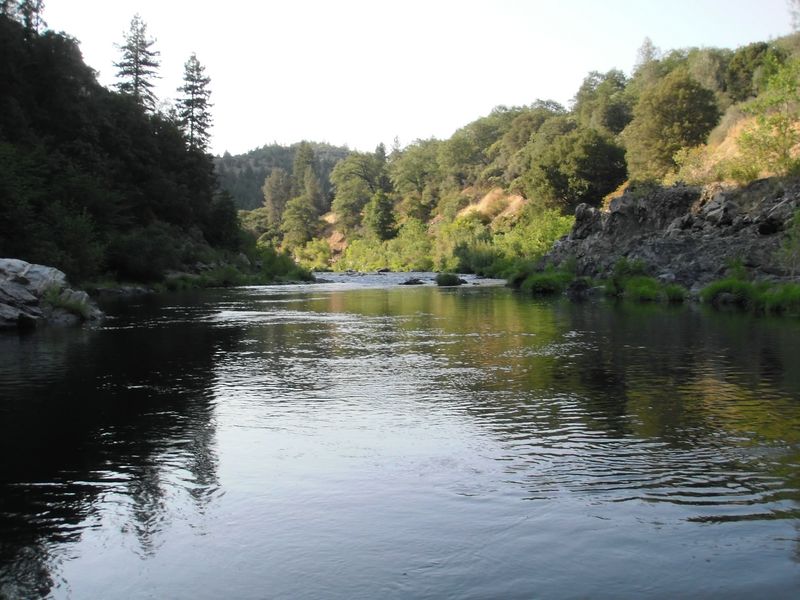 ---
Don't you think you need this view in your life?
---
---
Jack & Carola hoot'n it up at the Mount Shasta Resort for lunch.http://www.mountshasta.com
Call the Mount Shasta Resort and tell them you want the Jack Trout
Manager's Discount on your next room stay! Ask for Cherrie or Bonnie.
---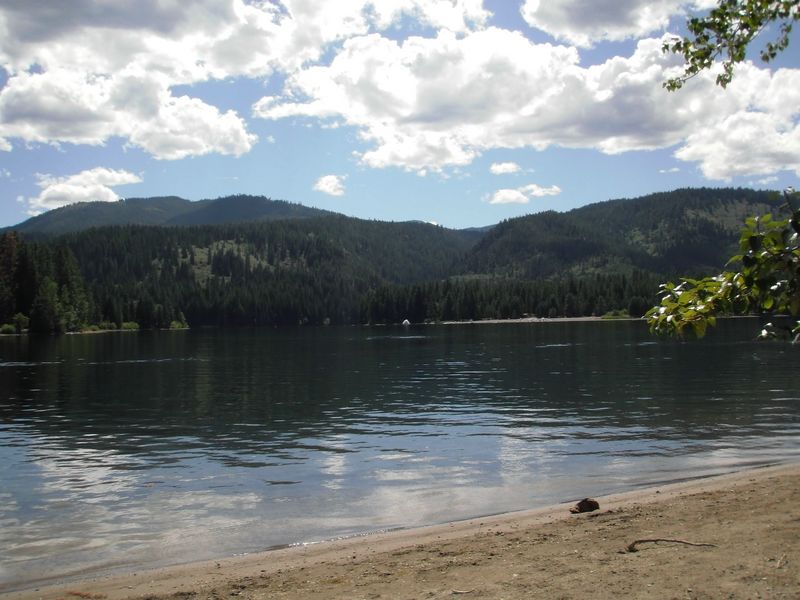 ---
Lake Siskiyou is better than ever, get up here for the end of the summer retreat.The restaurants, pubs and rivers are all waiting for you up here in Dunsmuir, McCloud, Weed and Mount Shasta.
---
---
Fish the nooks and crannies, Thomas's Promises!
---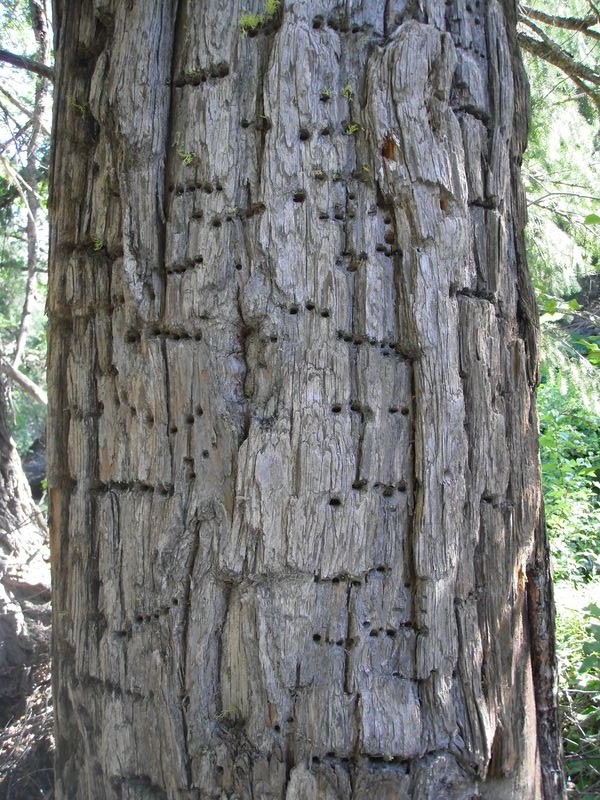 ---
Woody?!
---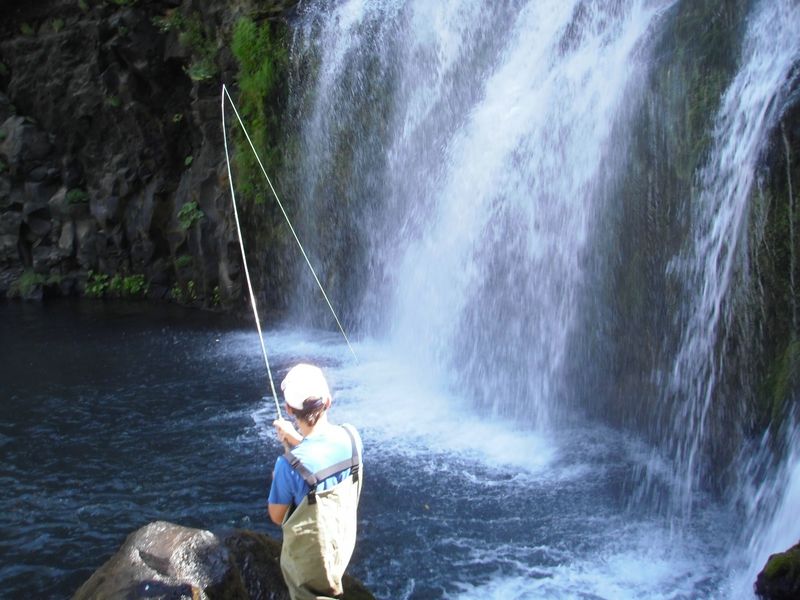 ---
Falls of glory my friends..
---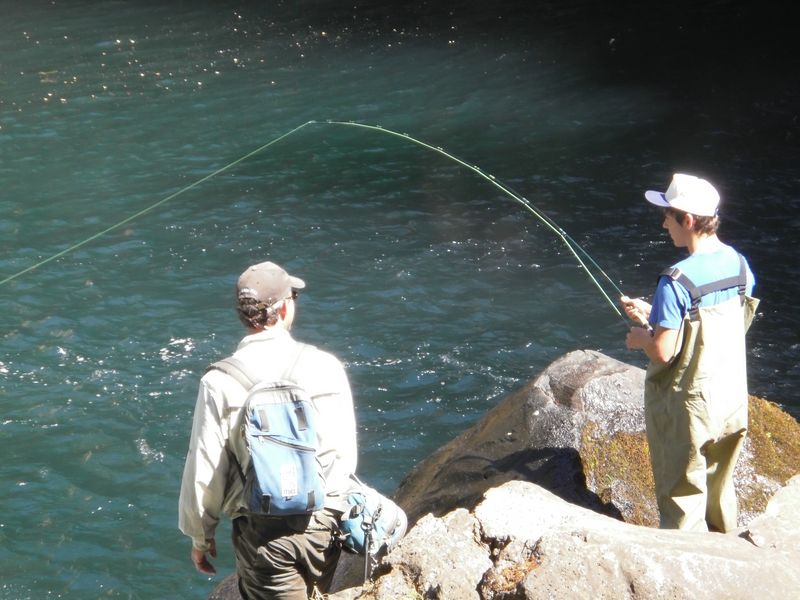 ---
Now if I'm there, who is here?
---
---
Welcome to my party come inside and leave the waders on the hook.
---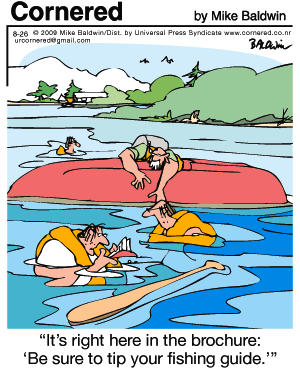 ---
---
You put your right foot in, you take your right foot out- You do the
…… ……
---
---
We're living on the edge!
---
---
A rainbow gathering…
---
---
Fall is here and the Elephant Ears are turning red.
---
---
Dad's first time on the McCloud River!Dry flies….
---
---
Good trout – Good baseball team.
---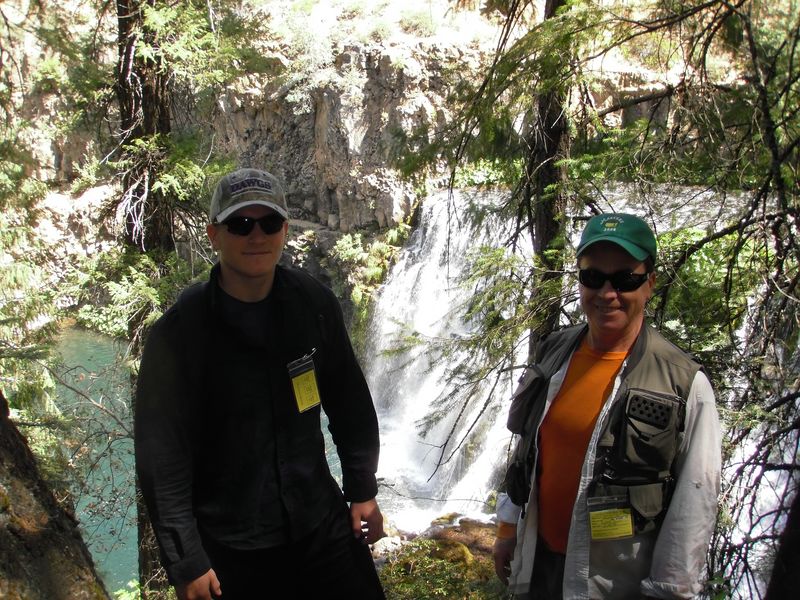 ---
Father Falls – Father & son.
---
---
Father Middle Falls.
---
---
Braveheart – Foolhardy.
---
---
Ocean's 11 is a guarantee when others are slow.
---
---
A spray of emotions and excitement as a novice turns the corner and embraces fly fishing for life!
---
---
The Ted Fay Fly Shop is the place to buy all your flies, rods and
accessories. Bob ties some of the best local flies anywhere around
and they were selling the Brown Bomber when I was still in diapers.530-235-2969 Bob Grace
Ted Fay Fly Shop
5732 Dunsmuir Ave
Dunsmuir, CA 96025-2009
This is a quality fly shop and a North State tradition!
---
A place you know, but do you know..?
---
---
Underwater is so cool.
---
---
Oh yea,hold on little buddy
---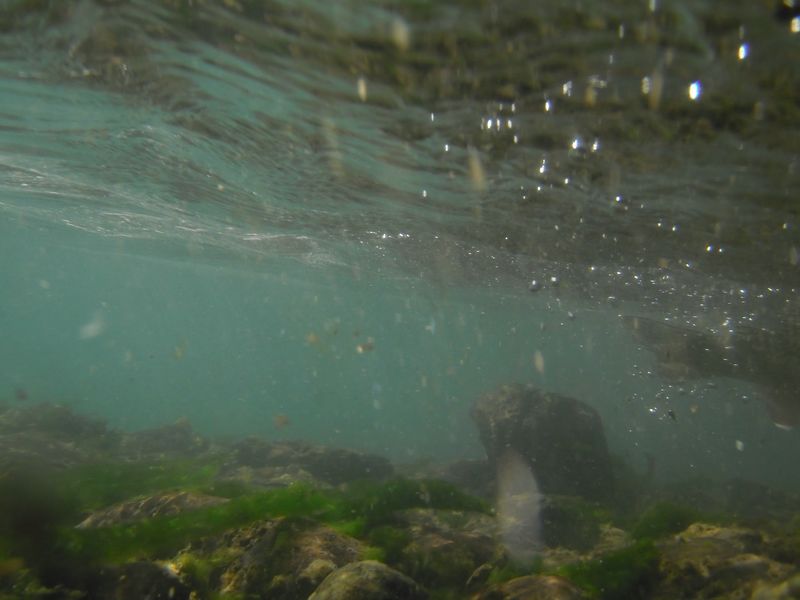 ---
Where'd he go? Cool pic though with all the moss and clarity…
---
---
Size 18 Red Zebra Midge, right in the yapper!
---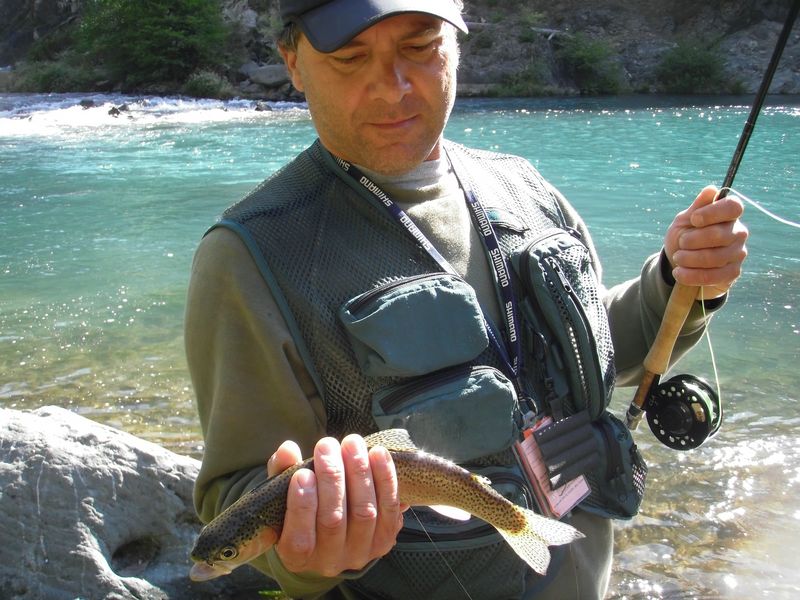 ---
That's right Dave… Reflect – Reflect about life and grow!
---
AMERICA – AMERICA – AMERICA – AMERICA – AMERICA – AMERICA – AMERICA –

Carola is here with me in America!!! Come up and hang out with us, we'd love to have you over!
---
**PATAGONIA CHILE 2010 – PATAGONIA CHILE 2010 – PATAGONIA CHILE 2010 –**
Jack Trout International Fly Fishing & Scenic Tours ~ Argentina * Belize * Chile * Nor Cal
1004 SO. Mt Shasta Blvd. Mt Shasta, California 96067
www.jacktrout.com www.mtshasta.com
    530-926-4540  530-926-4540   530-926-4540   530-926-4540   530-926-4540 USA
Email: info@jacktrout.com
SKYPE: jacktrout24
Chilean RUN: 14.634.029-6
Chilean RUT # for Business: 48122714-3
Piloto Pardo 848, Chaiten, Chile Decima de Los Lagos
(Central Patagonia Office)
Hopefully reopened in 2013 due to Chaiten Volcano Disaster
(Lakes District Office)
Del Salvador #257 L1 56-65-511673
Puerto Varas, Chile
Cel: 011-56-9 94671995 Jack in Chile.
Hopkins Village Belize
Home: 011 -501-603-2970
Cell: 011- 501-662-0873
Argentina, Bariloche Office
650 Bosquelindo S.C.
Patagonia, Argentina
---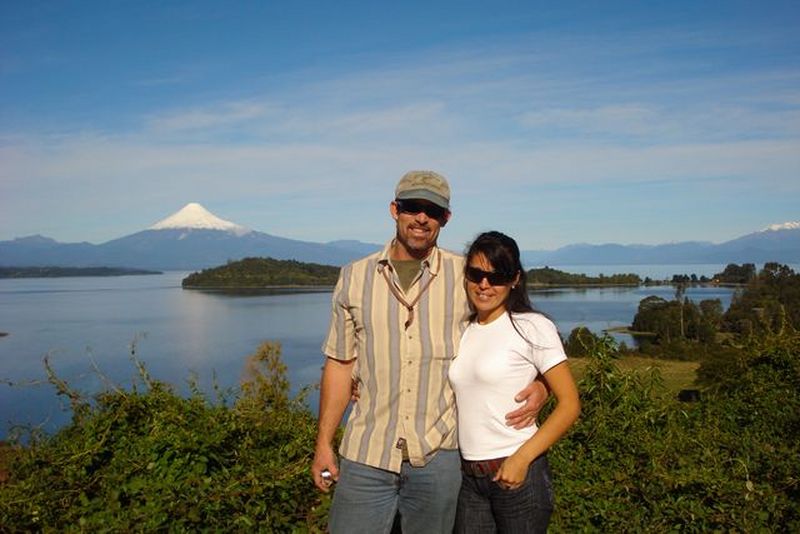 ---
To all of those out there that watch our web log Thanks! Hope to see you in 2009 and 2010!
Many Rivers & Oceans to You, Jack & Carola Trout
(530) 926-4540
---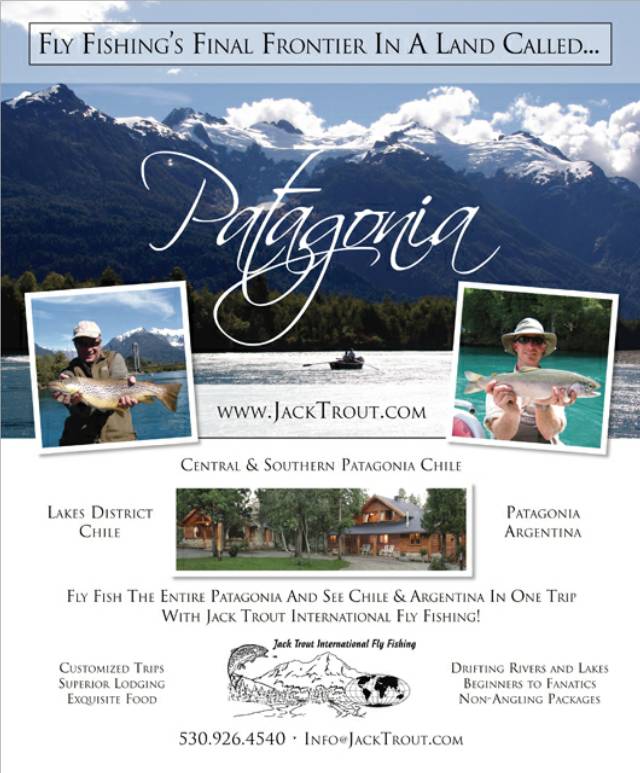 ---
---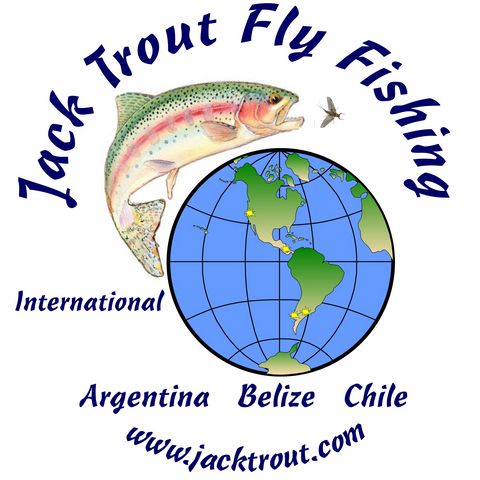 ---
EMAILS FROM YOU:
How does the schedule look for this weekend or the week of the 7th .
would be interested on day trip for two or three rods. I will be
staying in Burney. Please get back to me.
Richard G
---
carola: thank you so much for the recipe, we are going to make it on my
daughter's birthday (sept 1), because she loved all things latin,
especially the salsa and the food…..i hope you are doing well and it
was nice to meet you …… all the best greg dufault
---
Urgent Action Alert: Support clean water on Thursday, Sept 10th, 9 AM in Grenada, CAThe
Cal Water Board is holding their final public hearing on Klamath
pollution clean-up plans (TMDLs) and I'm inviting you to come and speak
up. This is not spam – I am emailing you because I'm looking for folks
who are willing to stand up for the Clean Water Act in the Klamath
basin, and can commit to attending this meeting.
At the July public hearing held in Yreka, 50 or so angry people berated
Water Board and EPA staff, yelled and interrupted throughout the
meeting, and refused to comment on the substance of the plan, instead
using the podium to mount vicious and misinformed attacks on Tribal
fishermen, river conservation groups, and regulatory staff. We cannot
let these people dominate another meeting where the future of Klamath
water fisheries is at stake.
We need to make sure people who care about clean water on the Klamath
(commercial fishermen, Tribal members, boaters, recreational
businesses, and the general public) are at the Sept. 10th meeting in
large numbers. We have received word there will be police officers
there, and the meeting will be filmed, so we should be able to avoid
the frightening chaos of the last meeting.
Klamath Riverkeeper will be sending a bus and/or carpools to bring
river supporters to the meeting starting from Klamath, CA and making
stops all the way to Grenada, which is south of Yreka. We may also be
able to help with mileage for individual carpools coming from other
places, please contact us to check in about carpools from Ashland,
Humboldt, and Mt. Shasta.
Please RSVP if you can commit to coming, or if you can bring others in your vehicle.
Last Public Hearing on mainstem Klamath TMDL
Thursday, September 10th, 9 am
Grenada Berean Church
512 Sixth Street
GRENADA, CA 96038
---
Called The Master on Monday and left a message about hooking up with
you . . . he not only was excited about the prospects of a day in the
raft with the great Mr. Trout, but has two other buddies who are
interested as well . . . I've never floated the sac with you for
rainbows, and it can be great in october and november . . . often high
fish numbers . . . Or the trinity always beckons, with two boats, we
could also mix it up and jump from raft to raft . . . I guess I'd vote
for the sac.. . . How does this sound? Only dates out for me, prefer no weekends,
Sept. 11-13, Sept. 26-22, Oct. 3-4 (Cal vs. USC!), Oct. 6-11, Oct.
23-25. Nov. 7-8 (Cal v. OSU), that leaves most weekdays ok for me.
Not sure of requirements of The Master and his buds, or how filled you
are. So that's the next step, to lock up place & dates.
Sounds cool to me.
T Stienstra
---
I have a bottle of Syrah I've been saving — now I have a reason to
open it! First toast to you guys.
But tonight is not the night, but soon . . .Stephani just left for
Redding to get some items that can't wait — i have a book due next
week. . . and dealing with contractors here with repairs for winter and
a little remodel leading to general insanity . . . . so can we come to
your home sometime soon? or maybe out to dinner? "Saludos!" (i like
that) . . .
kris first day at Cal today. very weird to not have him here.buds, T
---
Volunteers Invited to Participate in Public Lands Day Project
The Shasta-Trinity National Forest invites volunteers to pitch in on
the annual Trinity River Clean-Up Sept.12, 2009. The clean-up of the
Trinity River will include floating the river in rafts, canoes and
kayaks, and walking along beaches and river bars to pick up trash and
debris.
The clean-up is hosted by the Shasta-Trinity National Forest,
California Department of Transportation, California Department of Fish
and Game and The Watershed Center. The event is being held in
conjunction with National Public Lands Day, Sept. 26.
≥This is such a great partnership and opportunity to work with the
public and other agencies,≈ said District Ranger Lance Koch. ≥The
community support has made this yearly effort a success.≈
Local outfitter-guides will donate a limited quantity of boats and gear
for volunteers to use for the clean-up day. Volunteers are welcome to
bring personal equipment, such as boats or kayaks, for use on the
river. The project will involve walking on rocky surfaces and lifting
heavy objects, however volunteers will be allowed to select a level of
activity suitable to their abilities. Safety instruction, trash bags
and clean up tools will be provided by the event sponsors. Volunteers
should bring their own hats, gloves, sunscreen, water and snacks.
A complimentary barbeque and raffle will be hosted at Skunk Point
Picnic Area after the event to express appreciation to the volunteers
for helping keep the river corridor clean.
Volunteers should report to the Big Bar Ranger Station at 9:00 a.m.,
when clean up assignments will be given. Pre-registration is requested.
If you have questions or would like to donate gear, please contact the
Big Bar Ranger Station at     (530) 623-6106  (530) 623-6106   (530) 623-6106   (530) 623-6106   (530) 623-6106 .
For more information about the Shasta-Trinity National Forest please visit out website at www.fs.fed.us/r5/shastatrinity.
###
---
Jack,We are excited to spend some time with you and your fish this weekend!
Lindsey and I have licenses but can't find our holders. Do you mind
picking up some for us if you are in the shop this week? If not,
don't sweat it.
As recommended, we are staying at the Mt. Shasta Resort. Did you want
to meet there Saturday morning? If not, we have a rental car and can
meet anywhere.
See you then,
Mike
---
Hi
My name is Dan from Romania.We are interested fishig (spining and fly )
in Chile rivers in January or February 2010, 6 persons 8 days.Please
make the proposals for this trip.Thankyou
Dan
---
One
of the guys who was suppose to go fishing had to bail. There will be
just two of us on Friday. Don't know if that makes a difference but I
thought I'd give you a heads up just in case. See you Friday at 7am.Rick
"It's never too late to have a happy childhood."
Tom Robbins
---
We have a little less than one month and counting to get the
word out all across this great land and into every community in the
United States of America. If you forward this email to least 11 people
and each of those people do the same .. you get the idea. THE PROGRAM:
On Friday, September 11th, 2009, an American flag should be displayed
outside every home, apartment, office, and store in the United States.
Every individual should make it their duty to display an American flag
on this eighth anniversary of one of our country's worst tragedies. We
do this to honor those who lost their lives on 9/11, their families,
friends and loved ones who continue to endure the pain, and those who
today are fighting at home and abroad to preserve our cherished
freedoms. In the days, weeks and months following 9/11, our country was
bathed in American flags as citizens mourned the incredible losses and
stood shoulder-to-shoulder against terrorism. Sadly, those flags have
all but disappeared. Our patriotism pulled us through some tough times
and it shouldn't take another attack to galvanize us in solidarity. Our
American flag is the fabric of our country and together we can prevail
over terrorism of all kinds. Action Plan: So, here's what we need you
to do. (1) Forward this email to everyone you know (at least 11
people). Please don't be the one to break this chain. Take a moment to
think back to how you felt on 9/11 and let those sentiments guide you.
(2) Fly an American flag of any size on 9/11. Honestly, Americans
should fly the flag year-round, but if you don't, then at least make it
a priority on this day. Thank you for your participation. God Bless You
and God Bless America!
Forwarded email…
---
Trout!
Left you a voicemail. You should look into this:
http://powertothepeaceful.org/
and stay here:
http://www.sealrockinn.com/index.html
dig the Hunter S. quote on their home page – a good sign.
≥Dawn is coming up in San Francisco now: 6:09 am Σ at the Seal Rock
Inn Σ out here at the far end of Geary Street: this is the end of the
line, for buses and everything else, the western edge of America.
≥Σ but I have a powerful aversion to working in offices, and when I
didn≠t show up for three or four days, they decided to do the only
logical thing: move the office out here to the Seal Rock Inn.≈
˘Hunter S. Thompson: Fear And Loathing on the Campaign Trail, 1972
C
---
We≠re here now, Jack, and have to keep our room for a minimum of two
nights. So let≠s still do Tuesday, but do you think we can do the upper
Sac again? And the temperature is supposed to be a lot cooler, 82.
Redding was cool today coming through. Redding is supposed to be 90
degrees and sunny on Tuesday. Dunsmuir supposed to be 87 tomorrow. What
do you think?
C. E. Pat Patterson
President
---
Hi Jack, Fished with you (and a group I put together) on the Trinity a
few winters ago. I'll be in the area 10-8-9 and am interested in a trip
on the upper Sac or McCloud, which ever you recommend. Probably be just
one person, myself- let me know if you're available. Jim Naughton
---
Jack
You are a celebrity I saw you on TV talking about train accident in 1991..you are quite the spokesman
Hey I have a question but it has nothing to do with our trip but I thought I would
I am going to purchase a fly rod today and I wanted your opinion
What weight and length should I get for Strippers and Steelhead
I am going to fish for strippers sunday on the American River that runs through SacThanks
Denny
---
Missed my usual July trip up there this year, but looks like I am able
to pull off a mini 3-4 day mini trip for next week. We are planning on
camping…2 women & 2 children (sm group this time) & should
arrive Tues of next week. What is the best weather info I can catch
from down here in SoCal? Summers are always so beautiful, but I saw you
mentioned a storm a few weeks ago. Last year one blew in & out in a
few hrs & was light…no prob.& didn't slow us down a bit. Is
that usually the case? I see snow is down too, but looks a tiny bit
more than last yr. Hoping for a good winter this year:) Thanks so much
for your help & keeping me connected w/the Mtn I love so much. It
has carried me thru my cancer battle & I am thankful for all your
updates. Teri Drake
---
Hi Jack,Thank you for getting back to me. Unfortunately we
are only able to get our major sponsors ($2,000 – $5,000) media
advertisements for the Big Event. We do have lots of avid sportsmen
attend our event and they love fishing and hunting packages. If you≠d
still like to donate please let me know so we can work something out. I
appreciate your interest in our event.
Take care
Crissy Whitcher
Development Director
Big Brothers Big Sisters of Butte County
358 E. 6th Street – Chico, CA 95927
    530.343.8407  530.343.8407   530.343.8407   530.343.8407   530.343.8407 (p)
530.343.3712 (f)
---
Hi, Jack & Carola;My thanks to you guys for the day on the McCloud! Jack, you definitely
"blew my mind". The fishing was fantastic and the river was knockout
beautiful. I took my wife to the upper and middle falls later that day.
I fished the first stretch of river we hit in the morning, and caught a
12″ rainbow on a small Adams. While I was down at the river, my wife
was talking to a young man who happened to be fishing that afternoon,
and he mentioned that he had set up a guide for himself and his father
a while back. He mentioned the day was a little awkward as the guide
didn't have much personality. From the moment I shook hands with you
and Carola, there was a sense of ease with the conversation that lasted
the entire day. Tack on the lessons I learned about tackle and
technique, and you can't put a price on the day I spent with you guys.
I have already told several friends about your guide service, and I
will be booking my 2010 float trip on the upper Sac in the near future.
I do plan to get to Mt. Shasta one more time this year, so be prepared
for a phone call to get lower on the McCloud.
Thanks for the pictures. I will be sending one I took of you and Carola
below the dam. By the way, I looked for the Patagonia boots, but could
not find them. If they turn up, I will let you know. I vaguely remember
setting them near the posted regulations at Cantara Loop, for someone
who could get use from them. How can I get some of the yellow strike
indicators? If you can refresh my memory, we used a few different
set-ups. Can you tell me what they were?
Thanks Again!!!!
---
I was looking for some help the weekend of September 19th. Four of us
will be traveling from Southern California to Bend Oregon and would
like to fish somewhere between Redding and Klamath Falls the 19th and
20th. I am interested in the best pick for that time of year, Lower
Sac, Upper Sac, Klamath river…… So many options. Your advice would
be welcome. Also we would need 2 guides and 2 boats if we do the Sac or
Klamath for one of the days. Descent casters have done a few floats in
Montana and want to learn as much as possible.
If Steel head are a possibility we would love the chance – I do not
think anyone in the group has targeted Steelhead before. Thanks Steve
Ellis
---
Jack, hows Carola enjoying Mt Shasta? not as smokey as Chaiten
(rumble-rumble) but hope she finds it just as beatiful and feels at
home.I will be at the property in McCloud August 26 thru August 30
alone so if you and Carola would like to visit and check out the
property, eat some bbq etc that would be awesome.Lots of deer and
couple of red foxes visit every nite, very cool and very relaxing. We
have a stream with a park like setting and giant cedar and douglas firs
200ft high ( i know how you like trees) that are said to be 300 to 400
years old. you gotta see them they are magnificent.Give me a call or
E-mail . Cheers J.S. p.s. is there public transportation that goes to
Redding or maybe a shuttle to the airport.
---
Thanks for getting back with me. The only rods we are going to be able to
bring are a 4wt, a7wt and an 8wt. Would a combination of these be
appropriate for that water? Also will full chest waders and boots be
necessary for later November and early December?Thanks so much. We really appreciate all the info in your last email. We
love the cabin and expect to spend close to a week in the Puerto Montt area
so we will get back with you when our dates are firmed up.
Thanks again,
Eric
---
Hello,
I was just writing to make sure you were still guiding in the lake
district of Chile. I was on your website and saw your $300 float trips
and wanted to see that you still did them. We are going to be there in
late November and early December. If you have any info on this I'd
appreciate it.
Thanks,
Eric
Eric Forehand
---
Hey Jack!
Great to see things are going good!
Your South American fish are blowing my mind! 😉
Next month, Bill and I are hitting Alaska with Al Kyte. I am bringing
my 10wt!
J
---
Hi Jack, Will be flying out of Redding, wanted to do Upper Sac
first day and Lower Sac on the second day. There will be three of us
Todd and Greg who have both fished with us. Thanks. Chris Clark ps I
have seen 5 bears with you in the last year, not 3. Last year mother
with two cubs and the two this year.
---
Jack,
Can we book a trip for (2) on Thursday 27 Aug
2009? My wife and I are coming in, and I have a business meeting on
Friday 28th. We both have gear, although my wife is a bit of a rookie
on fly fishing. Can be all day, or morning, or evening, or both with
break √ just give me the best suggestion for a great adventure on the
river. Float, wade, combo, etc.
Regards,
Dave & Kay Nesbitt
---
Hi Carola and Jack…….. Hoping to see you soon in your
homeland…….glad to have you aboard…you have made Jack so much
more interesting and enthusiastic about everything in life. Ken Maxwell
---
Hello, Jack;We are planning a trip to Mt Shasta the first week of October. I would
like to fish the McCloud below the lake. Are you available for a half
day on October 3rd or 4th? October 2nd may be a possibility. Please
advise. Thanks.
Steve Perata
---
Jack,I had paid for a trip in the spring, but my hip had caused me to cancel.
Do you have openings for a float on the sacto in mid sept (16-20)
Thanks,
Steve peek
---
Jack:
Any chances of 4 of us getting some fishing in for Friday, Sat and Sun October 16, 17 and 18?
Jerry Moison
---