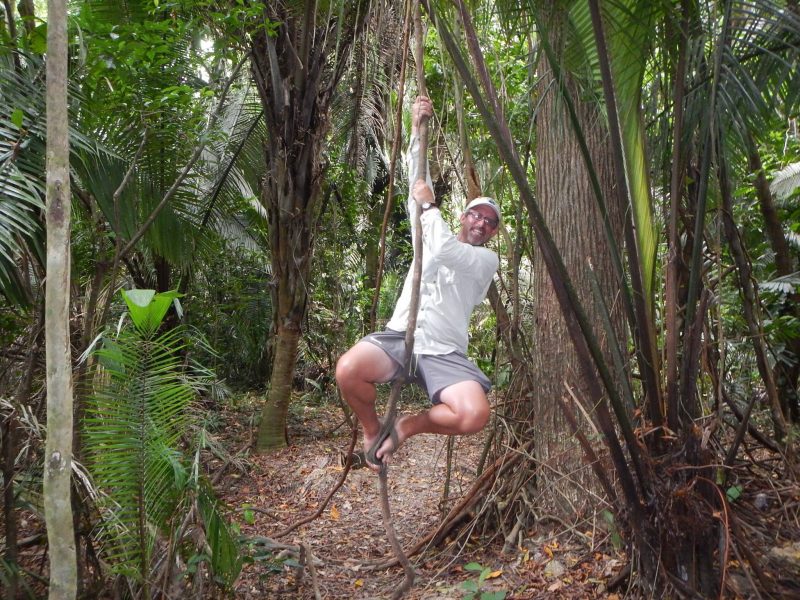 Ahhhh-Allllll- AllllA !!!!!!!!!!!!!!!!!!!! Cough Cough…., Tarzan with four eyes.. Ya right?! Hello Everyone, it's Jack Trout & I am finally back- alone! 🙂 Fully Vaccinated and ready for fly fishing, touring & acting action! I hope all of you are well out there and gearing up for a great river season. It's raining in Mt. Shasta as I write this, so that's a good omen, we hope it continues. Lots of great hatches lately and great fishing float trips. Daily updates on my facebook page – https://www.facebook.com/JackTroutShasta/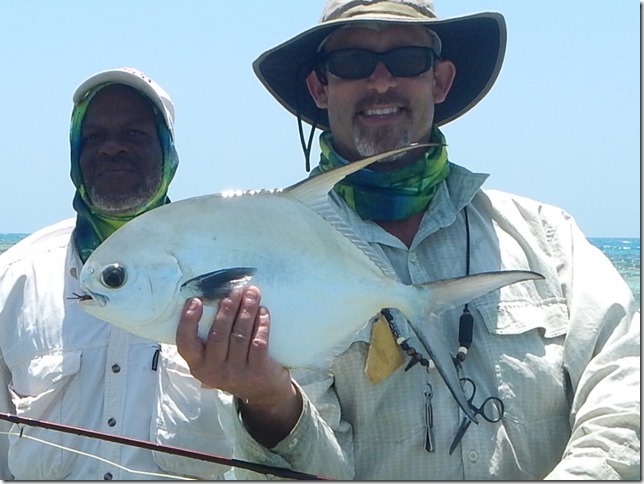 Wanted to give a shout out to my head guide in Hopkins Belize, Robert Lloyd Nunez, happy birthday! We're two of a kind, like in the movie twins, we're making everyone's dreams come true and we want to help you learn fly fishing abroad. People need hobbies these days, kids need nature and things they can fall back on to re-boot that intel pentium processor in their brains. Fly fishing is brain-food folks and we're here to help! 🙂
See our story in Fly Fisherman Magazine – Feburary 2021 Issue –
https://www.flyfisherman.com/editorial/promoting-diversity-on-our-waters/388952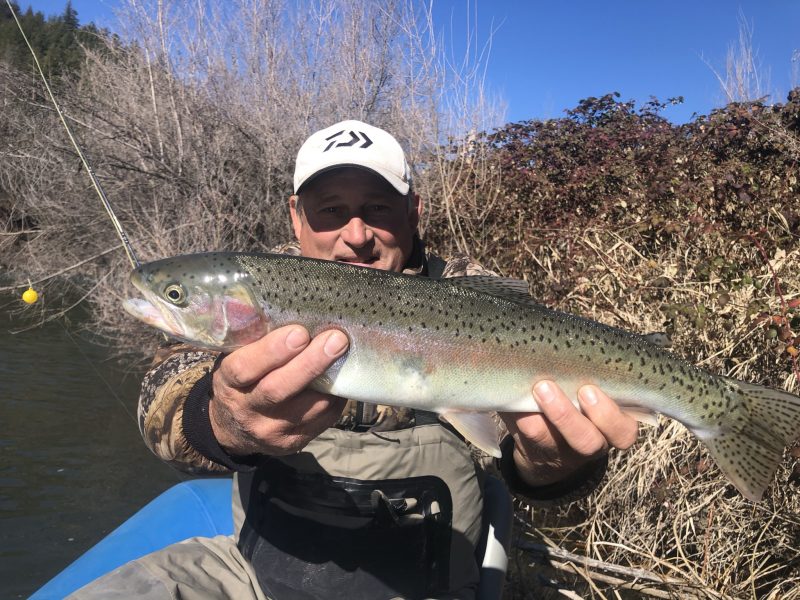 We've caught some really nice steelhead on the Middle and Upper Klamath River this season.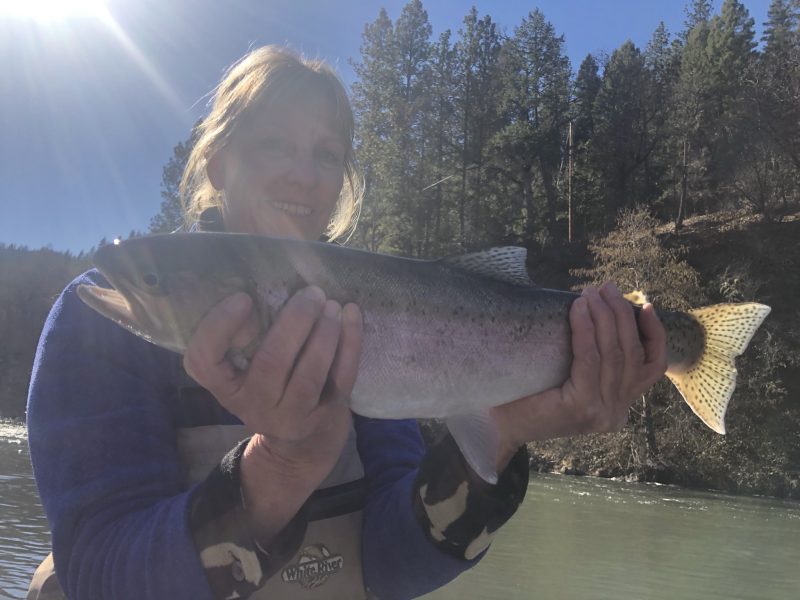 This has continued and we plan on fishing it through July this year for the upcoming stonefly hatch.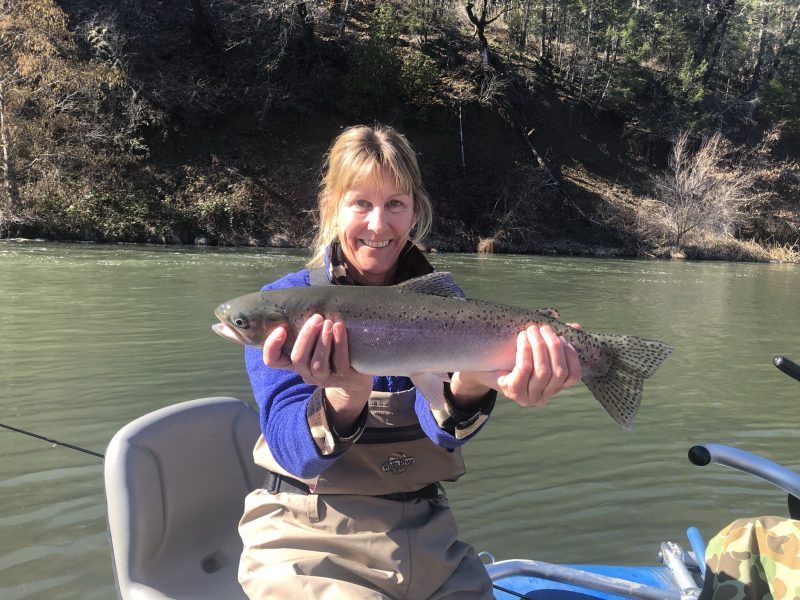 Now is the time of year to get out and look for great fly fishing opportunities.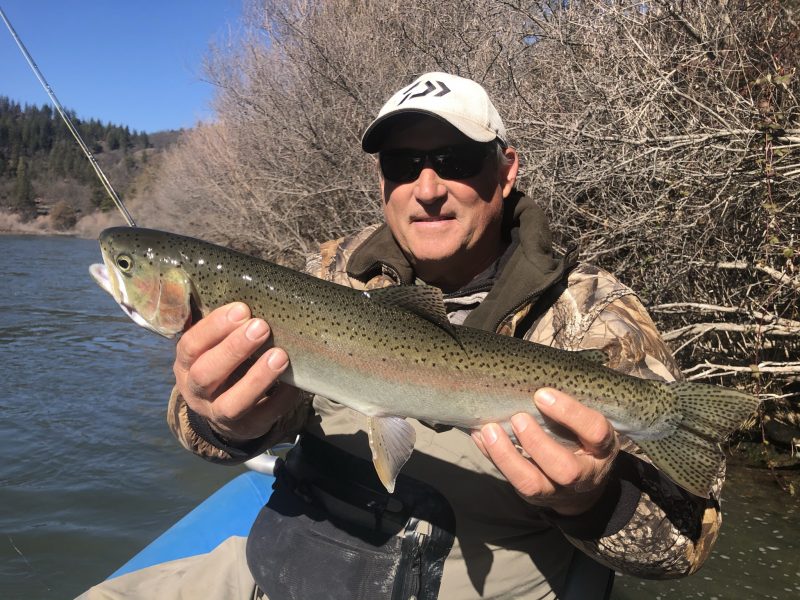 See you soon folks.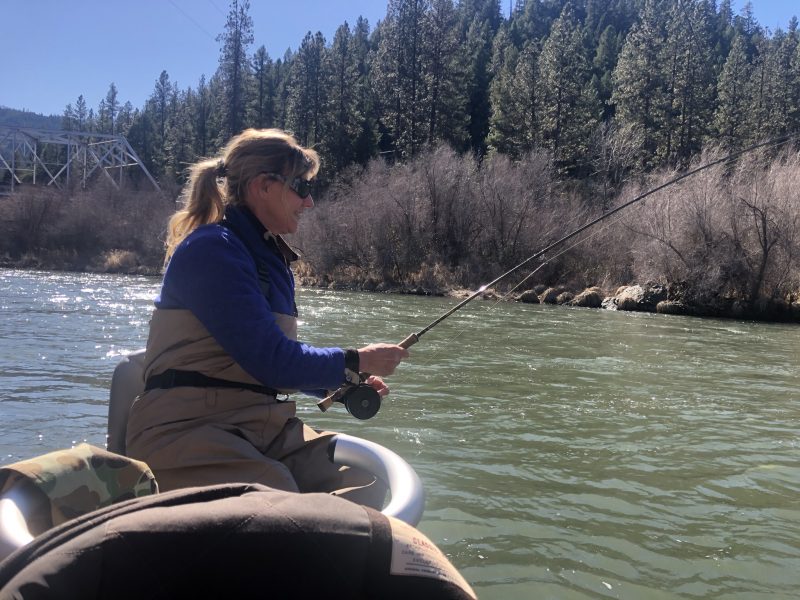 Fish on, thank God, we've all been locked up for too long.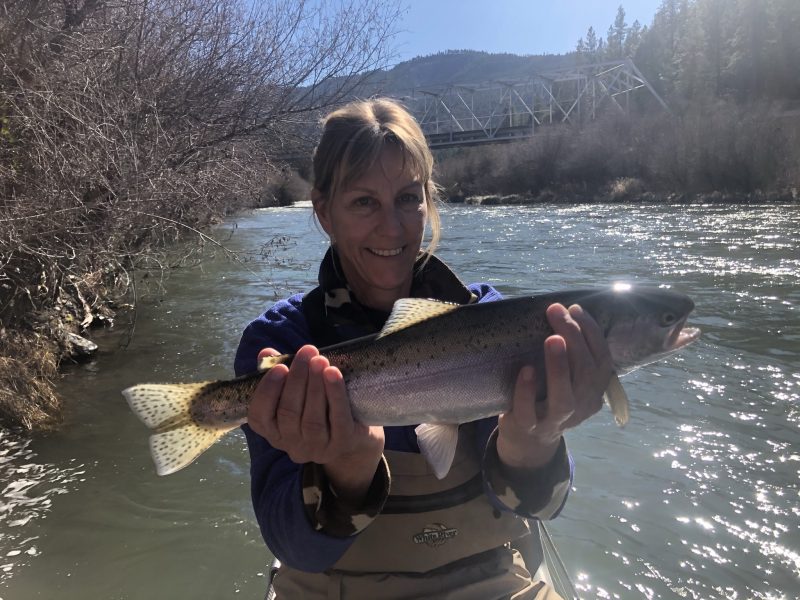 What a nice steelhead, looks like another great season in Northern California and the Klamath has the water.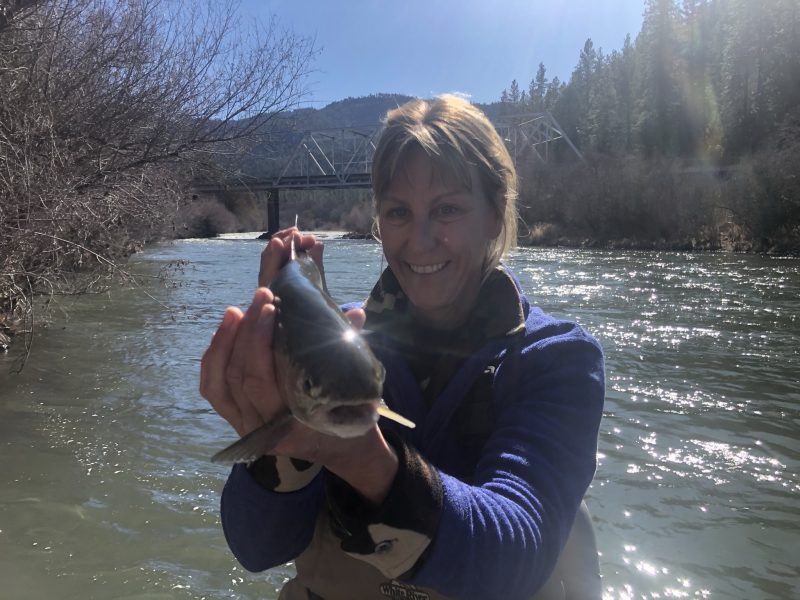 Here's looking at you kid. 🙂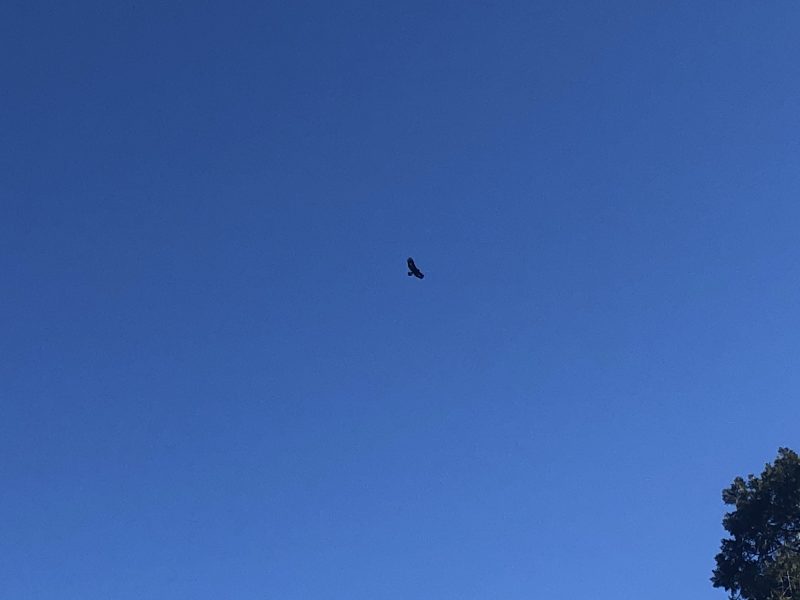 Eagles flying high and the sun is out, what more can you ask for.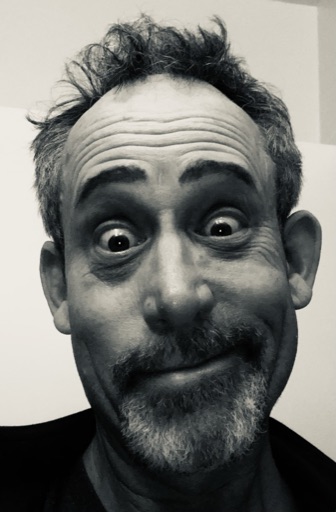 https://www.imdb.com/name/nm12318235/?ref_=nv_sr_srsg_1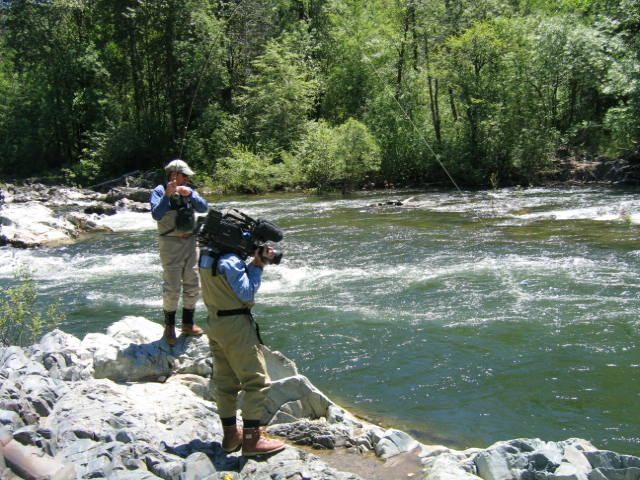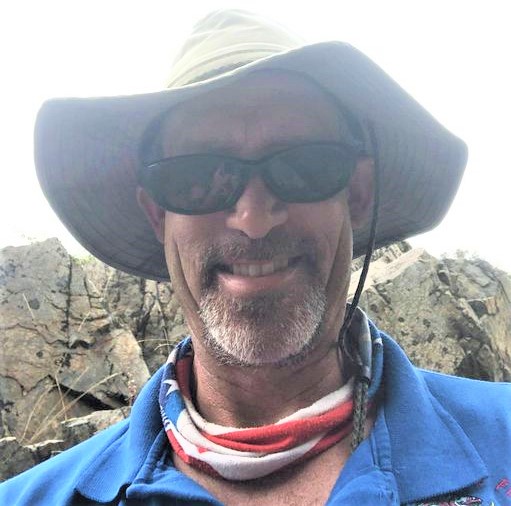 Thank you for all your support out there, hope it lands me a few more screen roles before my days are over.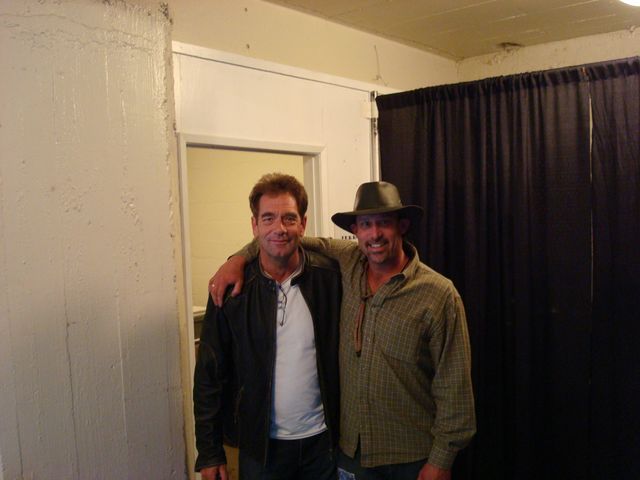 Huey Lewis and the News, love the great outdoors and fly fishing.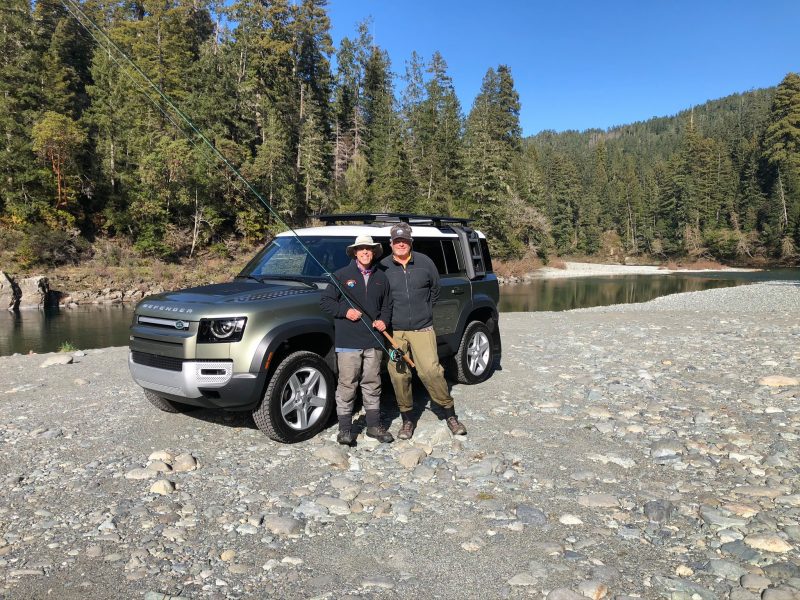 My good friend Jim Bansemer, Land Rover and the Smith River are sure great memories from 2020.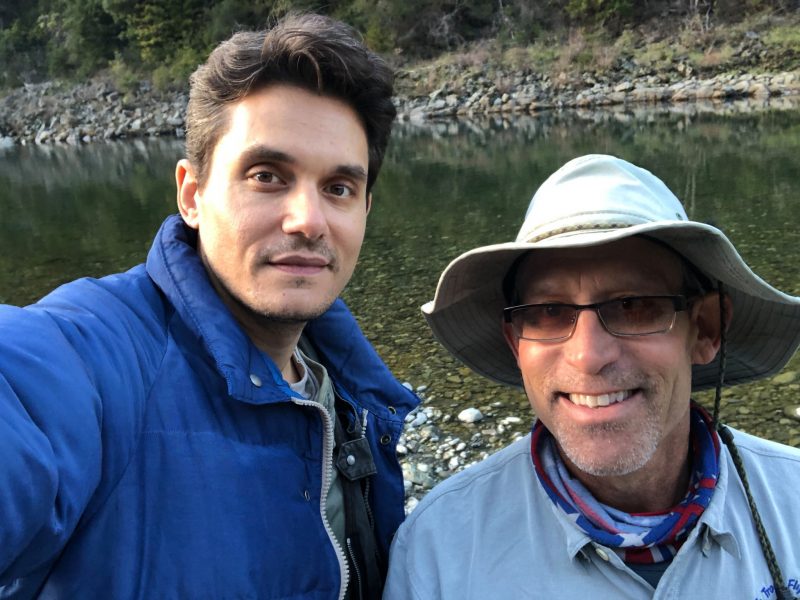 Meeting John Mayer and doing a commercial with him was an adventure I'll never forget.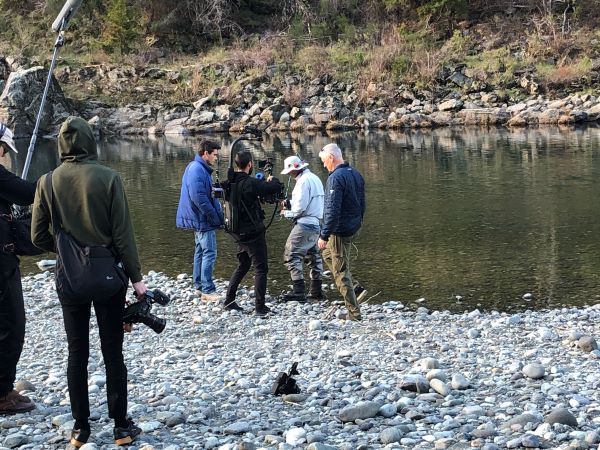 Thank you The Atlantic, Land Rover and John Mayer, for a great opportunity and a chance to hand out with the music legend and film a commercial.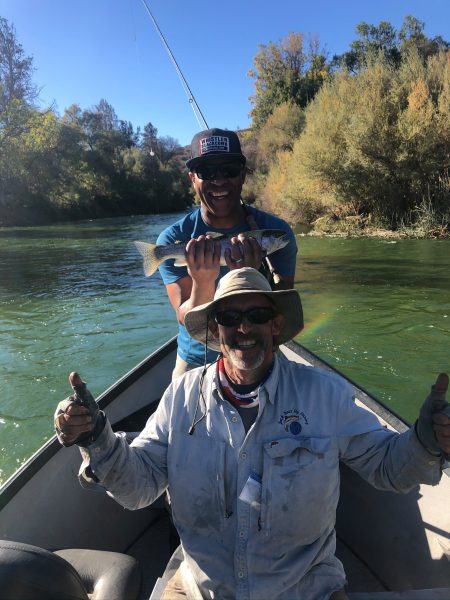 Enjoy the article we've been included in about promoting racial diversity in fly fishing by Herb Miller.
https://www.flyfisherman.com/editorial/promoting-diversity-on-our-waters/388952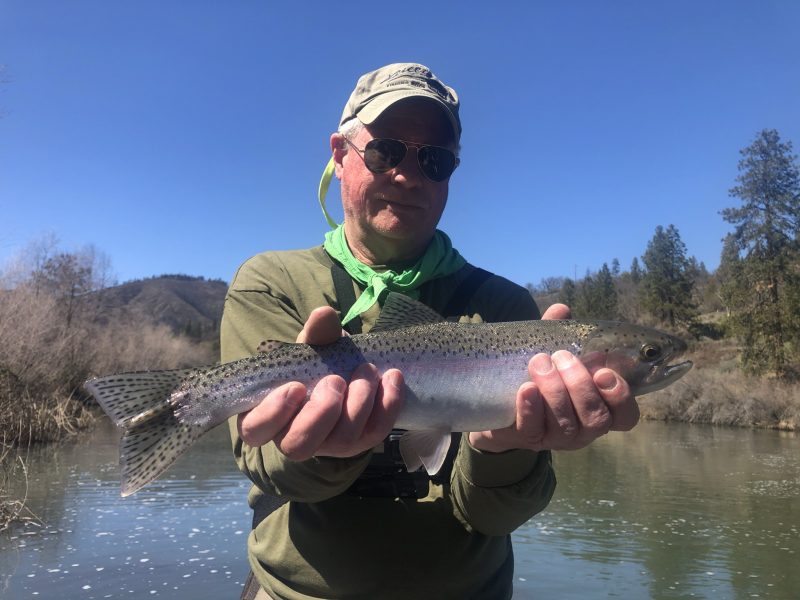 Lon Bamboo, out and about, at it again folks, as we try our luck down around the Middle Klamath.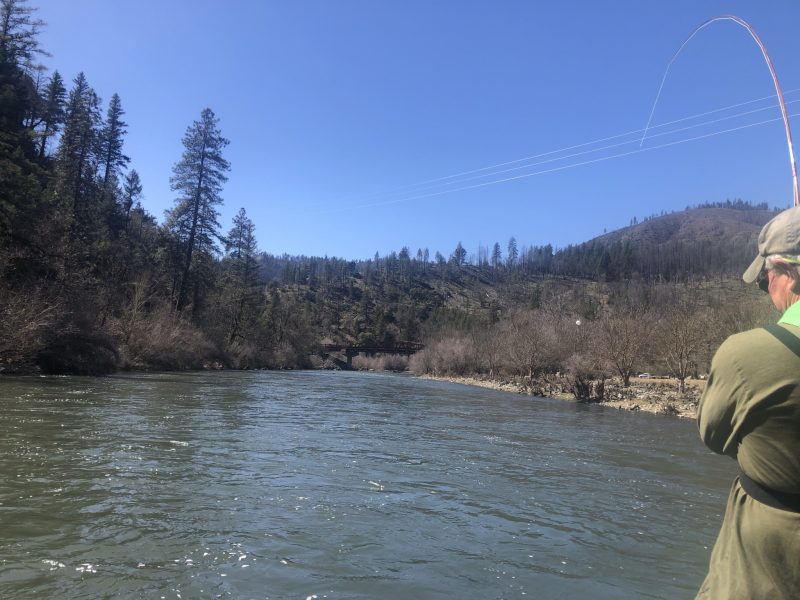 A great section of river I enjoy year around with all of you. 🙂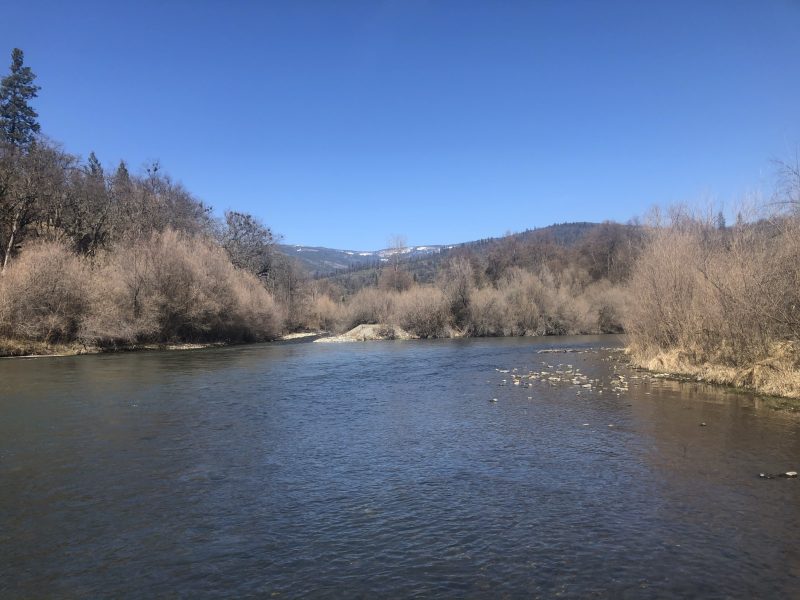 I can see Oregon from our lunch spot.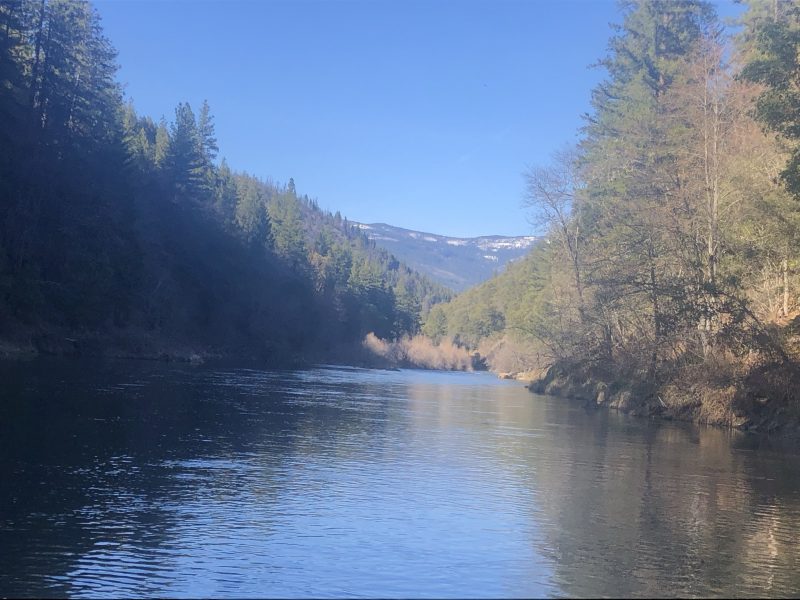 So many great views, time to call us and get on the calendar.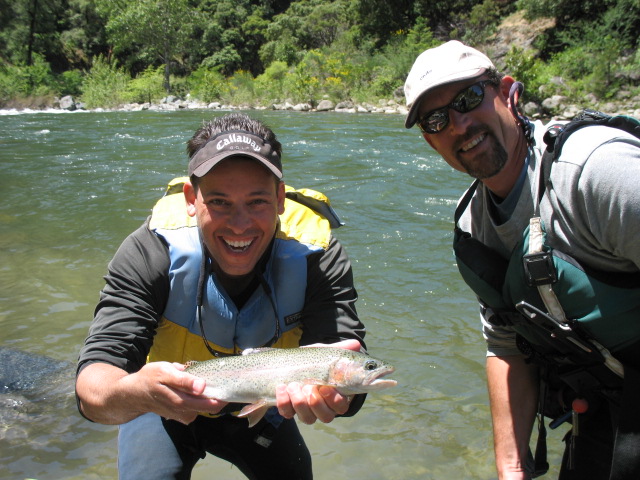 Maybe on the Upper Sac Raft Trip?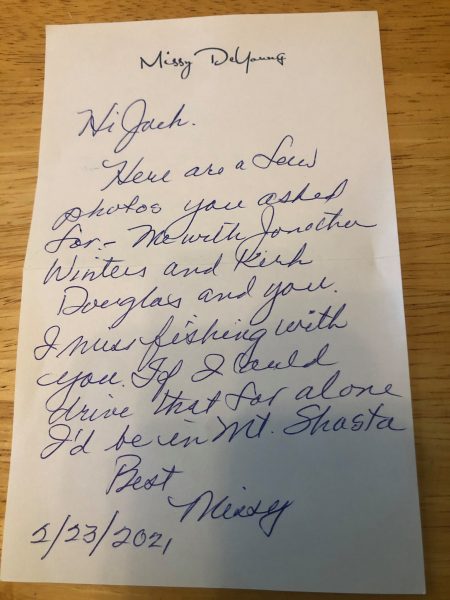 Missy Chandler DeYoung, still tossing a fly, sent me these photos in Feb 2021, of her fly fishing with me, partying with Kirk Douglas and Jonathon Winters. Married at 19, to the former editor of the LA Times, Otis Chandler, she was always around glamour and game, but her claim to fame, wasn't just the "Red Carpet Events," it also included the fly fishing she enjoyed with her latest husband, Patrick DeYoung and me. I first fished with Missy and Patrick in Chile in 2002, and she was so animated and original out on the waters we enjoyed together. She was an excellent angler and her influence throughout her life on people all over, is what makes me feel so proud to have guided her. It was always great to hear her stories of who she had been with in TinselTown before she visited me, the night before being at a white gown event and the next day catching and releasing trout with me in waders and felt boots. If you read or watch her history and what she did with Otis at the LA Times where they chose good over politics, and ultimately taking the high road that changed the newspaper and the family forever. Let's just say, it was a whole new ballgame when Missy came along with her fly rod.  I love her for this and these stories I now know, It's like being Forrest Gump as a guide and watching so many stories within the stories evolve as I guided some of the most important people who ever lived. Here's a must watch movie I saw on PBS called; Inventing LA, The Chandler Family story. What and American Classic and Missy is in this movie. 🙂  Love you kid, keep up the great work.
Many rivers to you, Jack Trout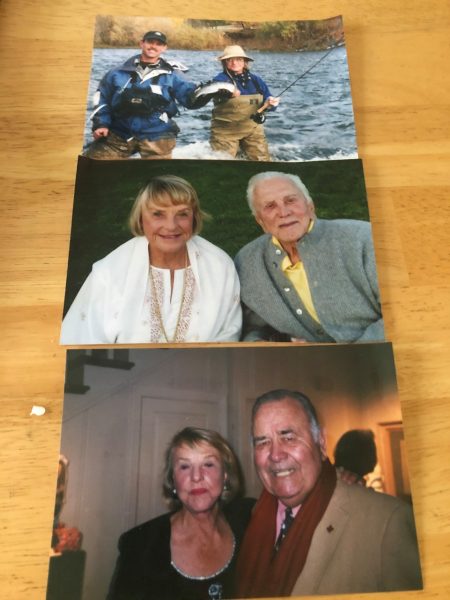 [vimeo]https://vimeo.com/221657327[/vimeo]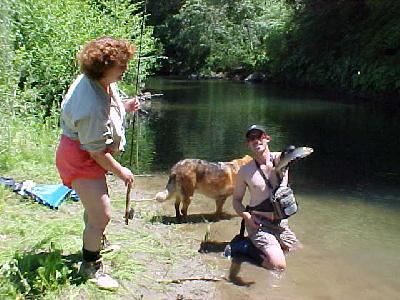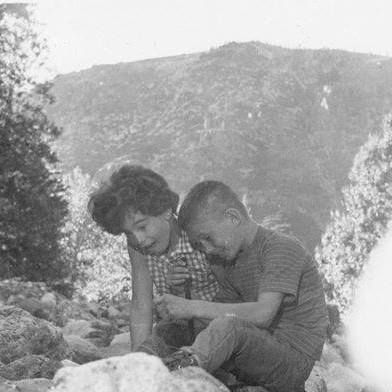 To my sister M'Lissa, Murphy Dog and Beef Dog who are all in Heaven together, Righty Ho! I love you. JT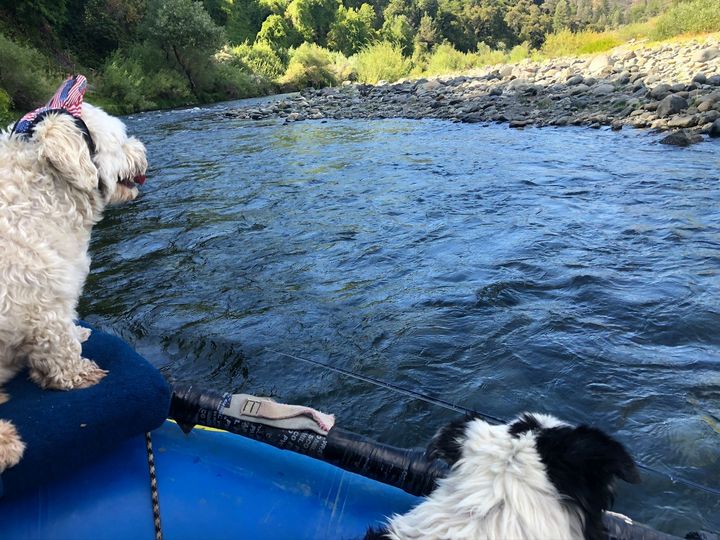 That was a good day on the river with those two.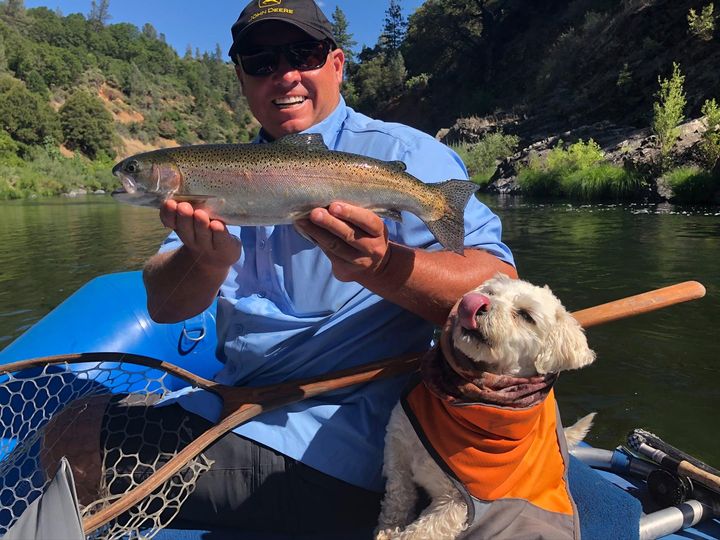 Murphy loved that trout. 🙂

We do day trips in New Zealand, let us know when you go.
https://www.jacktrout.com/index.php/destinations/new-zealand.html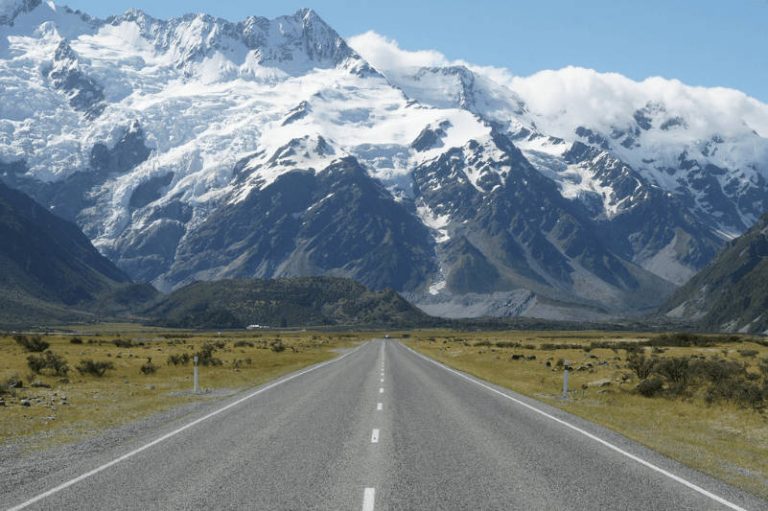 BELIZE FLY FISHING – HOPKINS & PLACENCIA
https://www.jacktrout.com/index.php/destinations/belize.html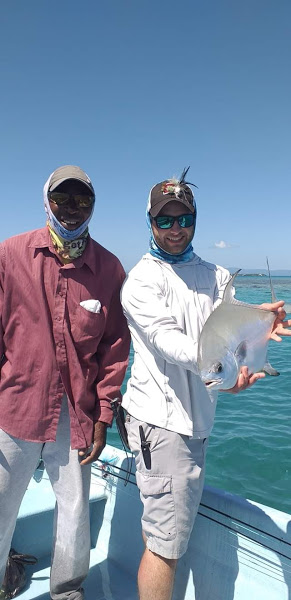 We are back open in all areas of Belize please give us a call.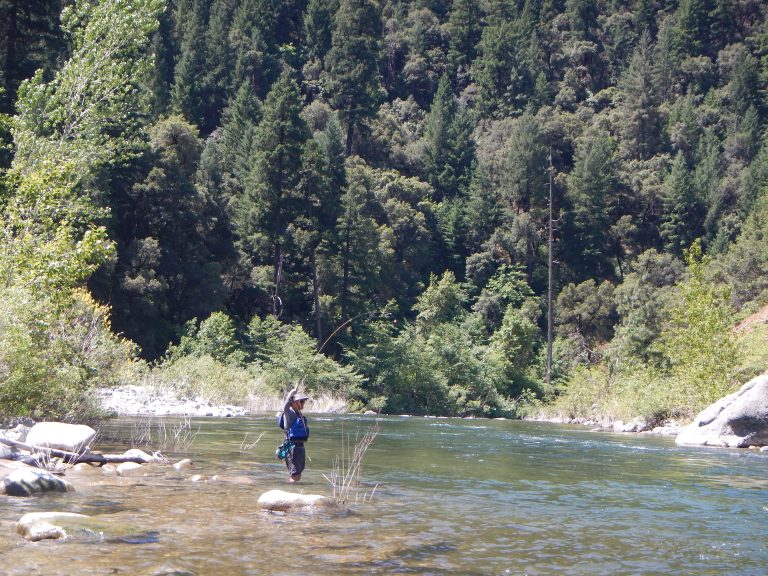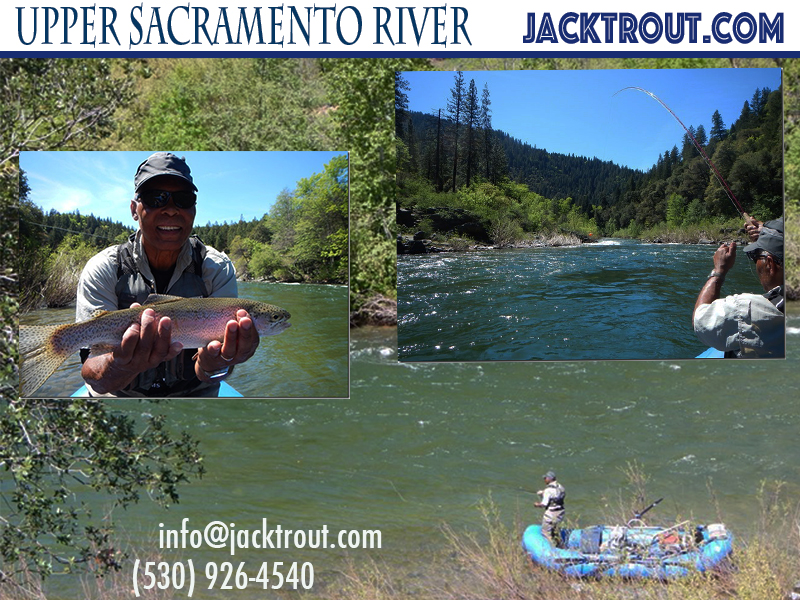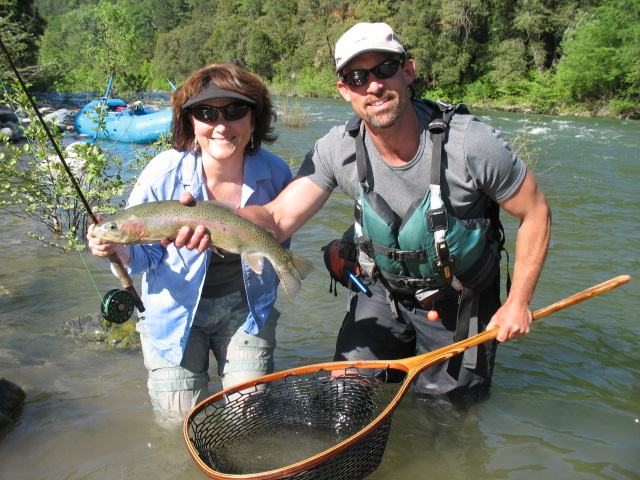 Hope to see you out on the Upper Sac this season, the water is not as low as everyone is saying in our area and it snowed today on April 25th, 2021.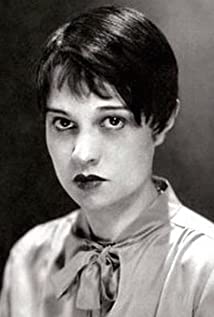 Corrine Anita Loos – by Jack Trout
At only 4 foot 11 inches tall, Anita Loos stood as tall as Mount Shasta at the end of her career in legend and grandeur in her 30 years span as the first successful women screenwriter & biography novelist in Hollywood. Born on April 26, 1889 in Sisson, California. (Mount Shasta) she left with her family at 4 years old for a few years and lived in San Francisco often appearing on stage as early as 6 years old, she soon became the family's primary source of income while her lush of a father was away on one of his alcoholic escapades. Later she graduated from San Diego High, encouraged by family and friends with years of part time onstage performances under her belt, Anita soon developed a strong desire to become a screenwriter in New York. In her early years she wrote in some New York publications about Manhattan socialites and realized she hit a nerve with the American public who thrived to know more about the stars of that time through her unique writing style which was duly noted by many of the social elite critics and fans on the New England Coast. After writing the The Ink Well, she received occasional royalties and this helped launch her name around the newly formed Hollywood film industry & the likes of Broadway that had been running strong since the 1750's in New York.
In 1911 about the same time Hollywood was getting started, she sent her first attempt at a screenplay, He Was A College Boy, for which she received $25. She then went on to write The New York Hat which starred Lionel Barrymore & Mary Pickford. (Great Uncle of Drew Barrymore) and directed by David W. Griffith, (Of Mice & Men.) Loos's real-life scenarios with friends on family vacations in Southern California became fodder for her screenplays, film adaptations and eventually popular novels. Like Julia Morgan during the same era, being a pioneer in a male dominated field and the first women architect in California with numerous projects erected here locally at the Hearst Castle on the McCloud River and at San Simeon, California. Anita Loos was the first women screenwriter of her time that was sought out by legendary greats like Douglas Fairbanks Jr. Her only problem was her scripts were so well written that it was hard to play out her comical satires in detail on silent films during the silver screen infancy. Her name and fame came to light in October of 1927 when voice-over was added to the first series of films and over 15 years of manuscripts were adopted by eager film directors that trusted her brilliance and real life screenwriting scenarios she offered up in her regimented daily endeavors. (Similar to what was going on with music videos & MTV in the 1980's or Netflix now- Hollywood was hungry.)
Anita Loos's influence on her generation was vast in an industry that was growing leaps in bounds by the 1940's & 50's. She would wake up every morning at 5 am and write for 10 hours or more and was so self-dedicated. Some would end up being novels while others would eventually become screenplays or movies as she always had multiple projects brewing in areas of films, novel and Broadway entertainment.
In 1919 she wrote the masterpiece Gentlemen Prefer Blonds, (Later starred Marilyn Monroe in 1953) And also wrote in the same year Getting Mary Married, a story contracted by William Randolph Hearst's about his then mistress Marion Davies and was the only Marion Davies film that ever made any money. She is remembered in both Hollywood and Broadway for 140 writer credits, 8 producer credits, and 3 acting credits. Anita Loos died in 1981 at age 92 in New York City but is forever memorialized & buried in the town of Etna, California in Siskiyou County.
Many rivers & oceans, Jack Trout
We offer fly fishing on every island in the Bahamas, everything is now open.
https://www.jacktrout.com/index.php/destinations/belize.html
Day Trips on all islands with all fly gear included and flies.
Just walking out on a flat like this is worth it. 🙂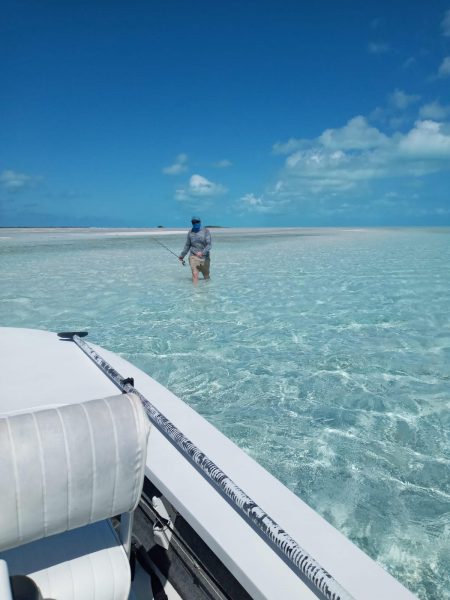 While planning a trip to the Bahamas I wanted to see if I could fit in a day of bonefishing. I wanted something local, as I did not have the time to make even the short flight over to Andros for a day trip. A google search led me to Jack Trout. Jack assured me that he had just the trip for me and set me up with Nassau guide Sidney Walker. I met Sidney and we made the quick 5-10 mile trip over the flats around Rose Island. We spent the day wading the flats. Sidney put me on lots of bonefish and I was delighted to land three. I have done lots of freshwater flyfishing but this was only my second saltwater trip and my first-ever day of bonefishing. Sidney helped me with some casting techniques into the wind and he put me in the right spots. Were I a little more experienced I probably could have doubled my catch total, but I sure did have a great day with a very nice man.
Thanks,
Seward Totty
The Hearst's Rich Northern California Nevada History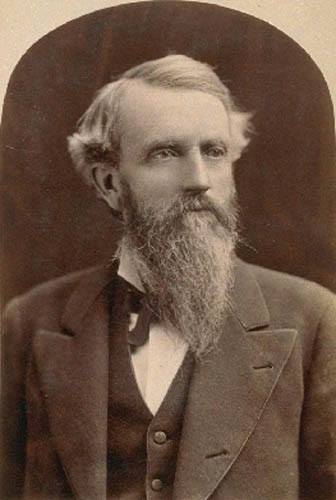 It was 1859, in Gold Canyon located very close to Virginia City, Nevada. George Hearst came out from Missouri looking to make it big in the mining business and pay off his father's debts back home and paid $3000 dollars for a 1/6 interest to purchase his shared interest in the Ophir Mine with his newly formed partners Pat McCoughlin and Peter O'Reilly. Together they organized the most incredible haul of its time when they ingeniously mule carted 38 tons of silver ore over the Sierra's to the only nearby smelter in San Francisco, California. For that, Hearst made $90,000 and in 1860 he took his profits with his partners and proceeded to buy more mines in other states and eventually other countries. He was born in 1820 in Franklin County, Missouri, he wasn't all that educated, but what he lacked in schooling he made up for in pure raw desire to learn the mining trade. He worked as an apprentice in a copper mine near his hometown and there as a young lad he realized he had the ability to organize men that would be loyal and who believed in his ideas about mining. He also ran the families store and was a very likable kindhearted man, but he had mounting debts caused by his father's previous failures who had died in 1846 and he was left as head of his family to solve these problems. He realized that the only way out of this was to head out west with some friends and see if he could be one of the lucky ones to strike it rich or "Find the Elephant" as they coined back in that era. As he headed out west with his partners for the California Gold Rush then arriving in 1850, he and his partners lived comfortably for about 10 years just outside of Nevada City, California. He bought a 1/6 interest off Henry T Comstock for $3000 with his two partners in Virginia City on Mount Davidson & Gold Hill. He heard about the "Blue Clay" or "Blue Gumbo" they were finding over in Virginia City that at first the miner's thought was a bit of a nuisance in their rockers and sluices because it got in the way of their gold prospecting and many of them just tossed the blue stuff to the side. Little did they know that when you used the pan amalgamation method by adding this blue gumbo clay to an old metal bathtub and mixed it with mercury, copper sulphate & salts, you could come back the next day and there would be pure silver separated out from the ore. After buying 3 of the most successful mines of that era, George Hearst gained tremendous wealth and reputation and in 1860 he married a girl by the name of Phoebe Apperson when he was 40 and she was 18. They moved to San Francisco and had one child in 1863 by the name of William Randolph Hearst. George Hearst became a California Assembly Member and eventually a Senator representing California, he died in 1891. In 1902 Phoebe took a train ride from Redding to Sisson up the Siskiyou Canyon to visit her SF attorney Charles Stetson Wheeler who had bought a men's only hunting and fishing club on the McCloud River that included 50,000 acres of land from Justin Sisson's wife after he died in 1888. (Mt Shasta was named Sisson 1888 to 1924) They called it, "The Bend." As soon as she laid eyes on the turquoise colors of the McCloud River she asked her council if she could buy part of his estate – "So is to, Entertain Guest," Phoebe exclaimed. Charles Wheeler wanted nothing to do with this and said to Phoebe, "Now Phoebe, this is a men's only hunting and fishing club, you're lucky I even let you in here, I might have to keep this quiet." But not ever taking no for answer knowing she and her late husband were responsible for so much philanthropy and goodwill in their time together, donating or being major benefactors for the University of California, the Golden Gate Kindergarten Association and the first President of the Century Club of California. Undoubtedly, on top of her game In those days, that was big time stuff for a lady on her own and she kept on Charles until he agreed to a ninety nine year lease. "Alright Phoebe, I'll let you lease the Wyntoon section of our lands here, but please, don't be building anything too extravagant, I don't want to upset the boys you know." She proceeded to build a seven story castle to the chagrin of Wheeler's requests, but none-the-less it was popular with her cronies from the San Francisco Bay area and her friends she invited up from Pleasanton, California, where she had her large country farm estate located at. Phoebe Hearst died in 1918 like many other Californians did that same year due to the Spanish Influenza Virus. Her son William Randolph would visit on summers and then lived full time at the estate until it burned down in 1924/25 and that's when WRH hired Julia Morgan, the first women architect in California to design a new castle on the McCloud River like the one she did in 1919 at San Simeon being called upon for several very important projects by the Hearst family and other notable legends and stars of that era. That luminary continued to win her claim and notoriety for her creative designs that were ahead of her time and she became loved and revered throughout California for her works. WRH was more of a playboy when it came to the Hearst Estate, he enjoyed entertaining friends and using the estate for big parties and personal entertainment. He enjoyed inviting the most influential people of that era. One of them was Marion Davies, a movie star actress and Broadway dancer he entertained regularly at the castle. Hearst died in 1951 but when I think of the Hearst Family, I think back to George Hearst and all his great efforts to make a better life for several generations if not millenniums to come. Wealth is not something that just falls from the sky like a mistress, it takes will, desire, planning and a lot of hard work with an ounce of luck. Like figuring out how to haul 38 tons of silver ore over the Sierra's in 1859, that's impressive. The Hearst Castle lies on the Upper McCloud River just like it did when Phoebe Hearst first laid eyes on those one of a kind crystal glacial waters. Just like those flowing waters lies another story of the Greatest American Dreams. You don't have to eat carrots to be a visionary, but you do have to see ahead of the hare of your era. George Hearst was a Legend and someone I have grown to admire over the years as a true American hero of his time.
And That's The Rest of the Story….. I'm Jack Trout… Good Day!
Blue Gumbo – Silver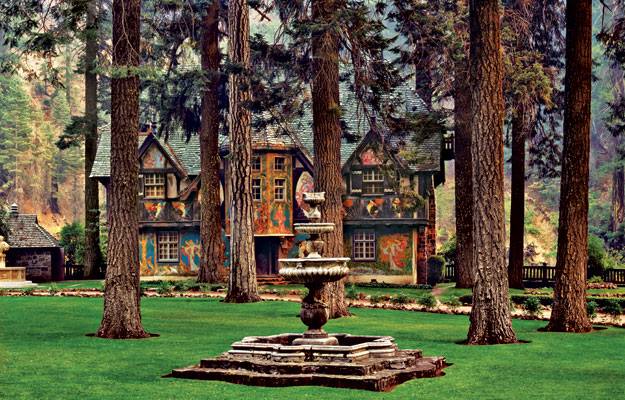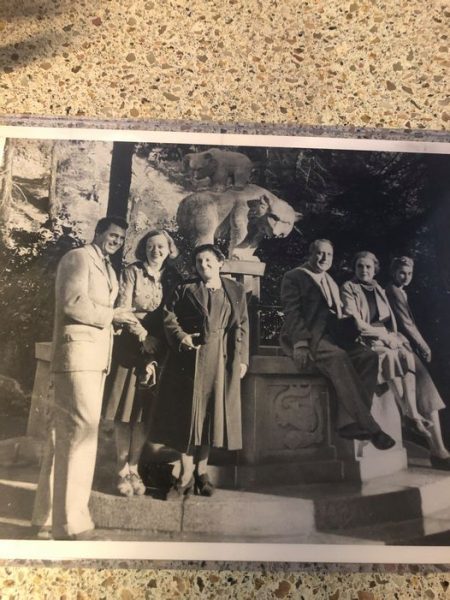 Out at the Hearst Estate at Wyntoon on the McCloud River in 1940 with Cary Grant (Archie Leach) Marion Davies, Sculptress Hannah Gaertner (Her Bear Fountain, one in her hometown in Germany also.) WR Hearst & Davies Guest. This is right after Cary Grant filmed Philadelphia Story. Davies had loaned Hearst all her money she invested prudently and talked a girlfriend into loaning him a million after he lost everything in the stock market crash. His father George had made $90,000 hauling 38 tons of silver ore from Virginia City in 1859 to the only smelter in SF over the Sierras. Now, W R Hearst's mistress was calling the shots out at Wyntoon as she and Hearst hid out there during WWII as well as hiding out from the media who loved to write about their ongoing affair while his wife Millicent raised his five boys on the East Coast. Hearst mellowed out and was humbled going into his old age and he died in 1951. His mother, Phoebe Hearst died in 1918 at her Estate in Pleasanton, Ca. of 1918 Pandemic and all women who died that year never got to vote. Davies and Millicent never said a bad word about each other and when WR HEARST left everything to Marion Davies she signed it all over to the family or they would be commoners now. I liked WR Hearst better after the stock market crash and he should be remembered for hiring the first women architect in California Julia Morgan.
His father George Hearst was under appreciated and deserved more credit in the lore of history, his efforts paid our country in gold and silver we eventually loaned out to England & France.
I'm Jack Trout and that's The Rest of the Story… Good Day!
Ambergris Caye, Caye Caulker & San Pedro Belize 
https://www.jacktrout.com/index.php/destinations/belize.html
San Pedro, Ambergris Keyes & Caye Caulker Belize. All now back open.
https://www.jacktrout.com/index.php/destinations/belize.html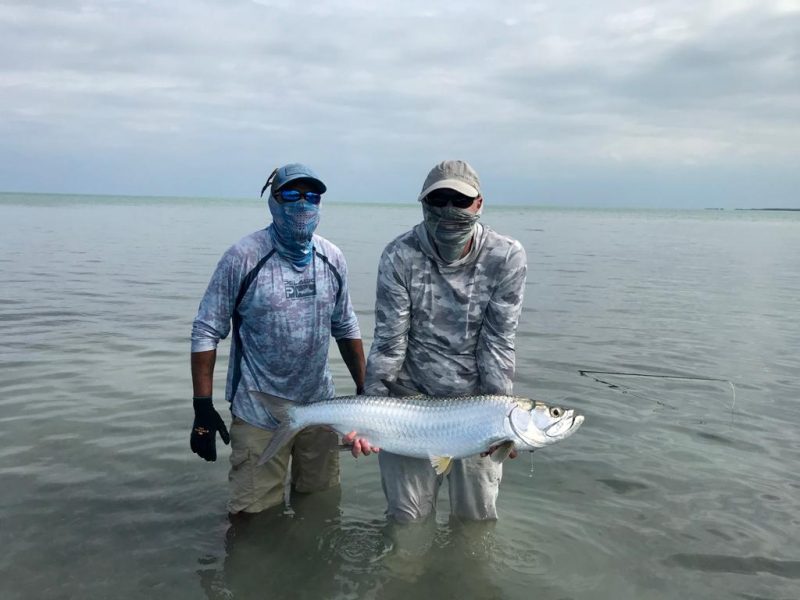 KEY WEST FLORIDA 
https://www.jacktrout.com/index.php/destinations/keywest.html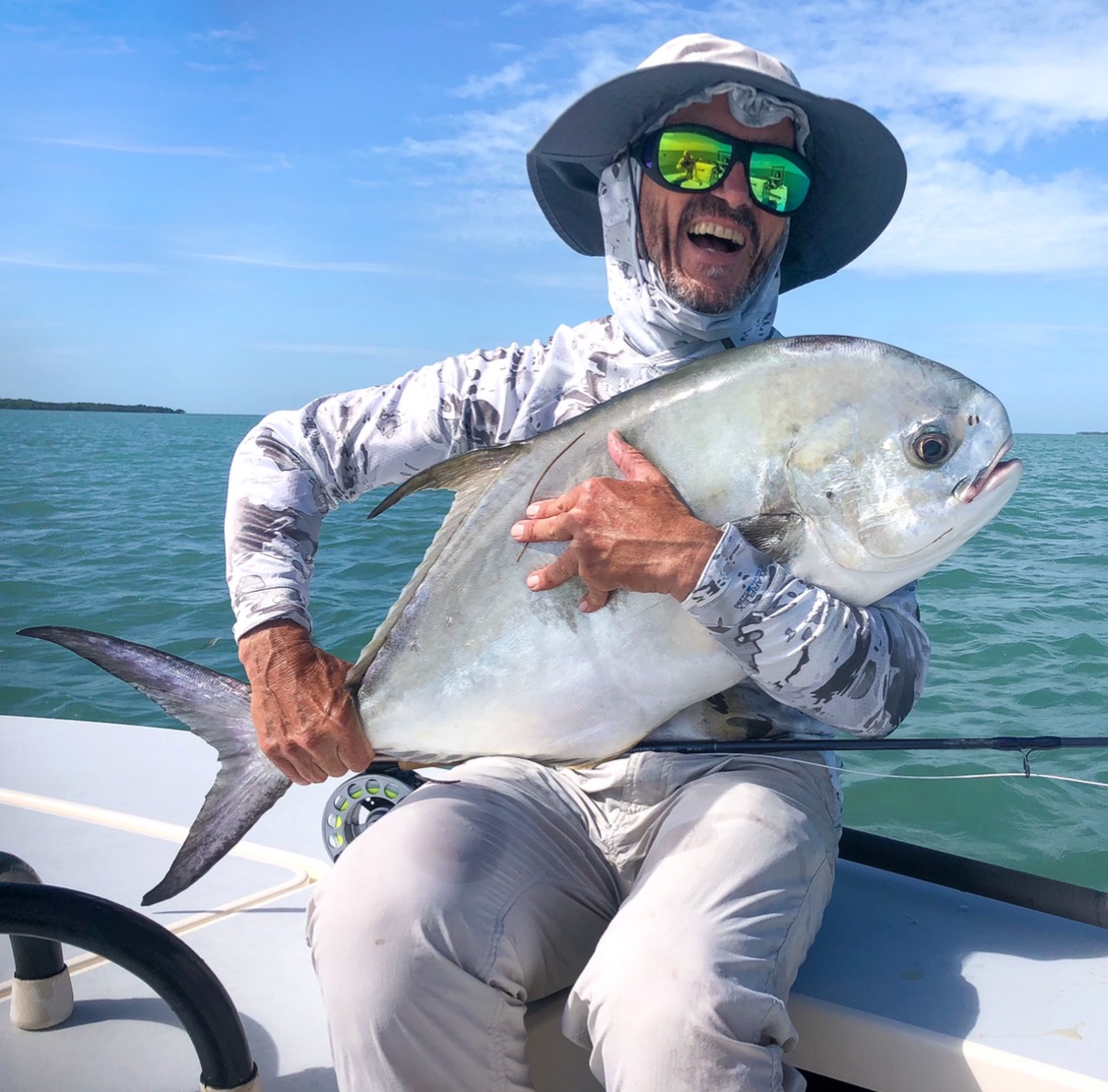 If you go to Florida, Jack Trout Fly Fishing International has guides in all areas.
https://www.jacktrout.com/index.php/destinations/keywest.html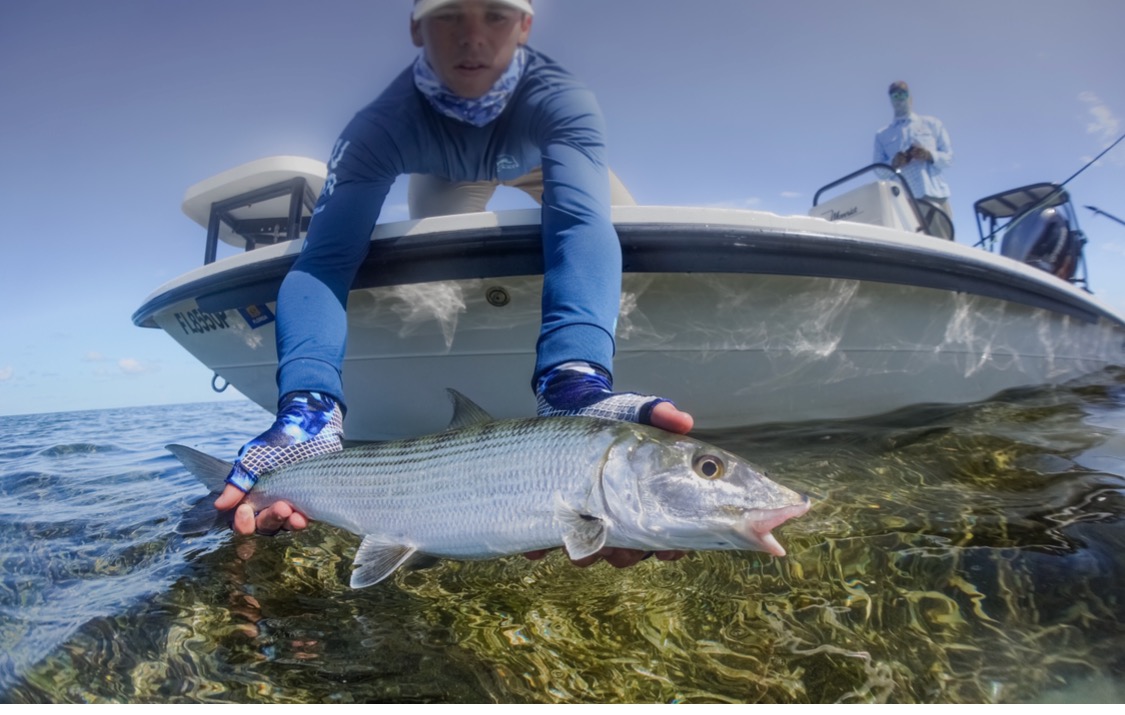 Saltwater Fly Fishing can be so fantastic. let us show you how.   info@jacktrout.com  or   530-926-4540
Jack Trout – Owner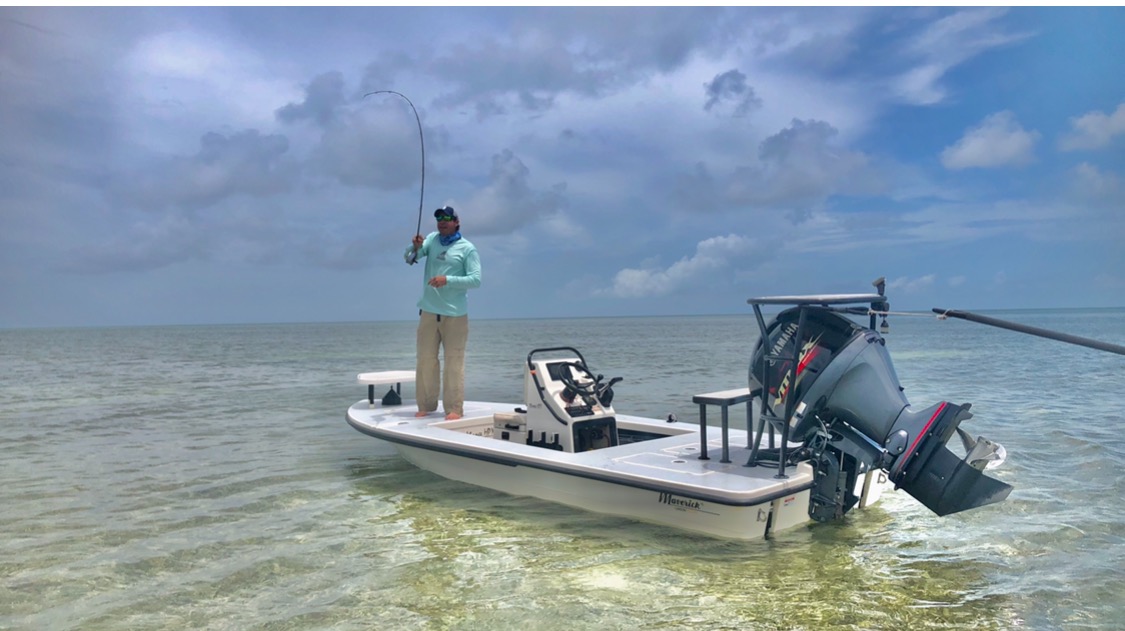 TAMPA BAY FLORIDA
https://www.jacktrout.com/index.php/destinations/tampa.html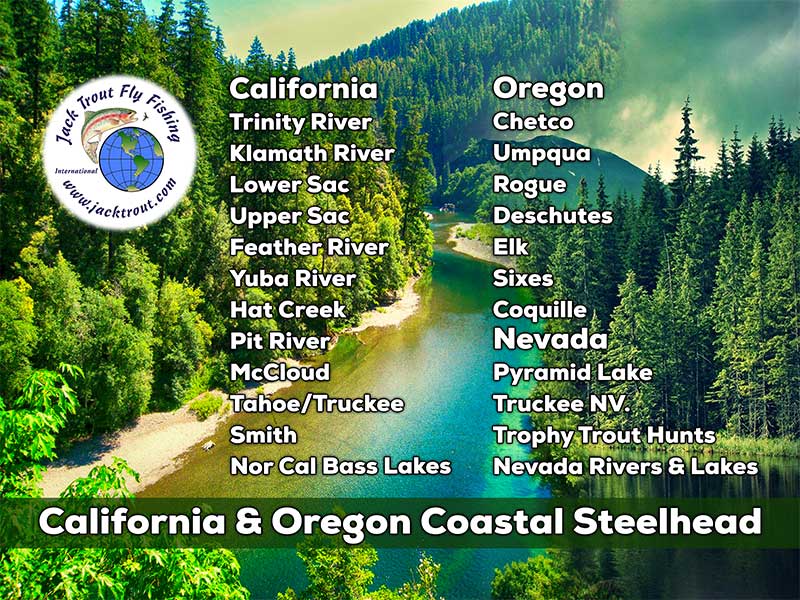 Puerto Rico Fly Fishing Guides –
Half Day Morning Trips $475 For One or Two Anglers, All Fly Gear Included & Flies.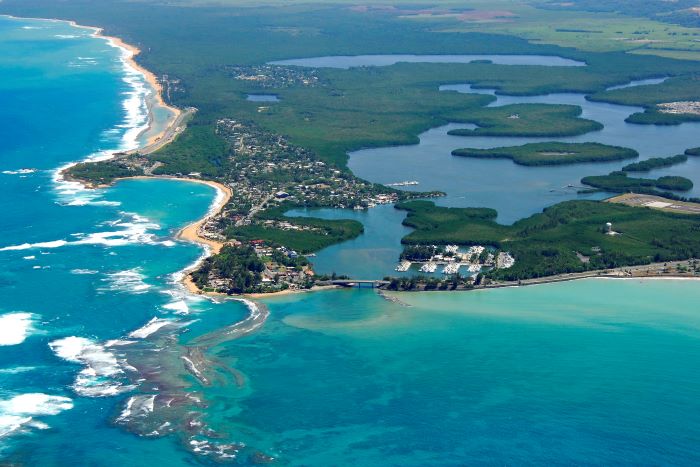 https://www.jacktrout.com/index.php/destinations/puerto-rico.html
Patagonia Chile, we are experts and I guided there since 1994.
https://www.jacktrout.com/index.php/destinations/lakes-district-chile.html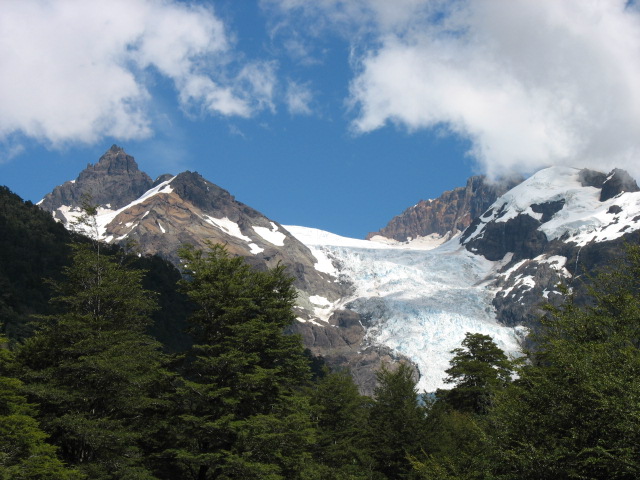 Yelcho Glacial, Patagonia Chile.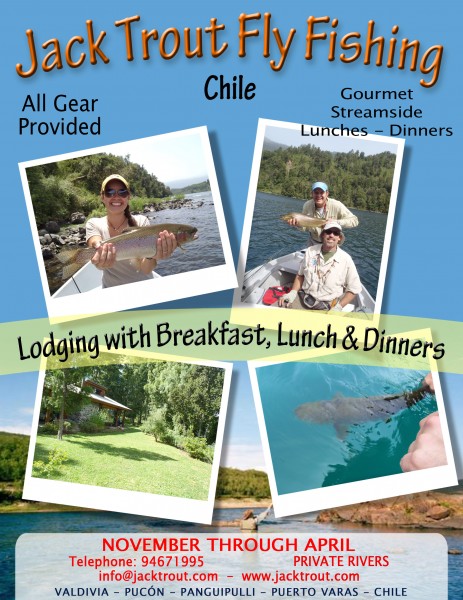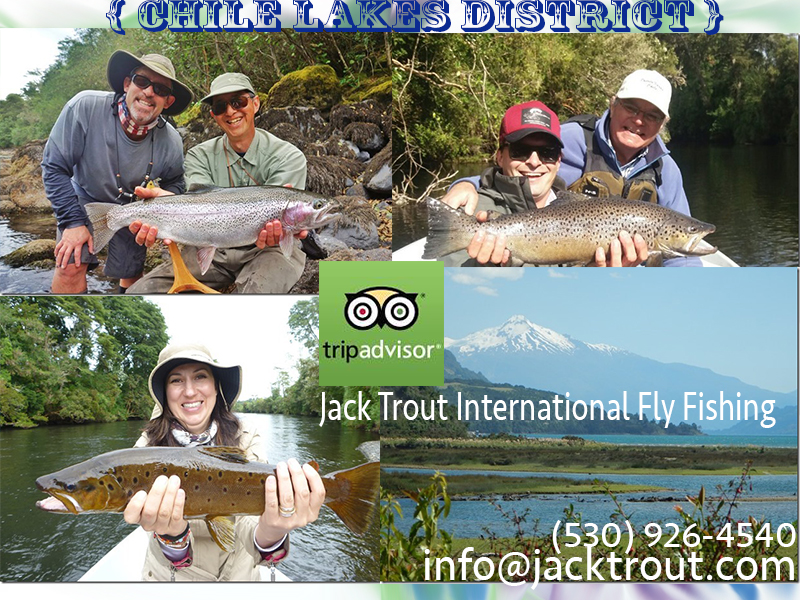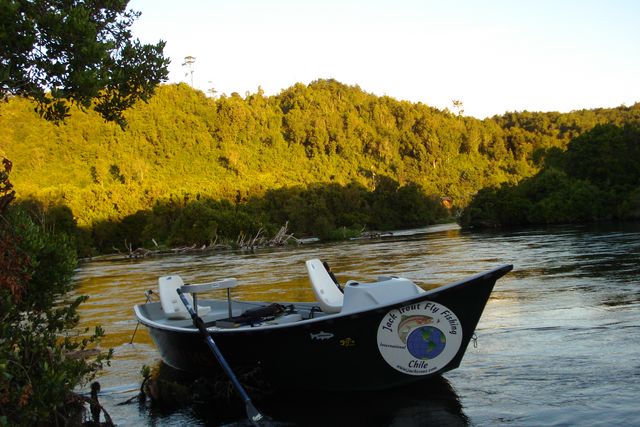 There I am in a musical in Cayo Largo, Cuba in 2016, I bet not many Americans can claim that. 🙂
55lb. Blacktip Shark caught in the Bay of Pigs, Cuba. That was one fun memory and like eating the forbidden fruit. I'd go back tomorrow if I could, I really enjoyed Cuban culture, saltwater fly fishing, people and food.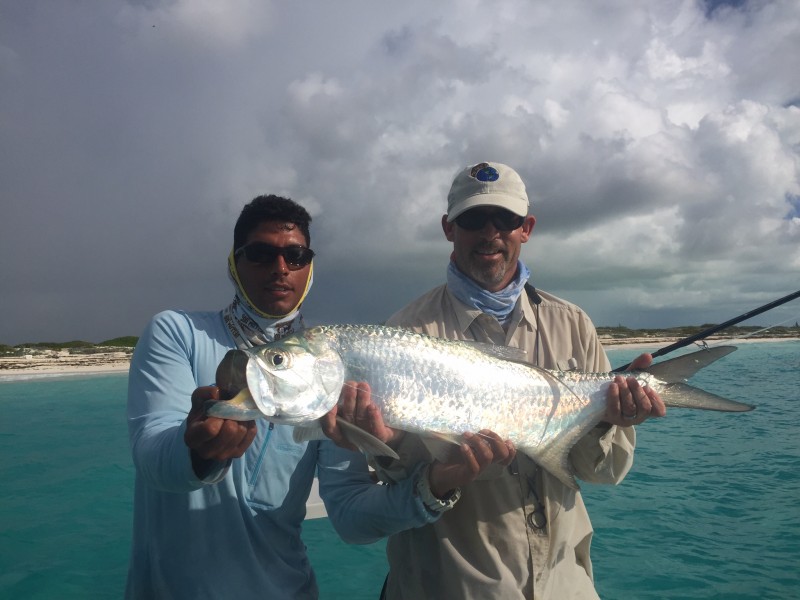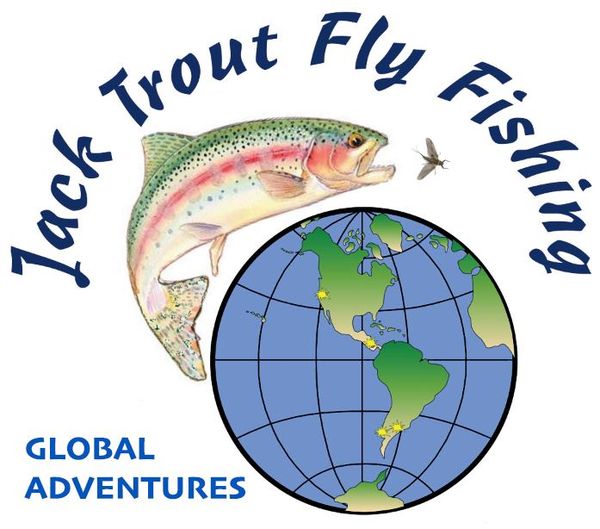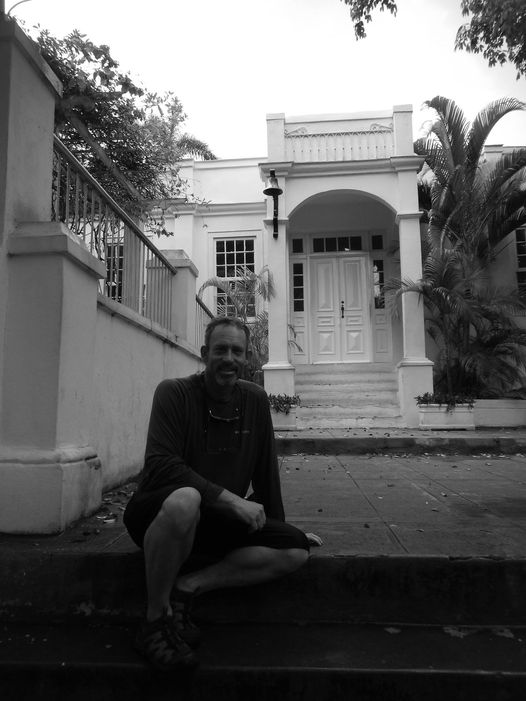 Jack Trout at Ernest Hemingway's house in Havana, Cuba 2015.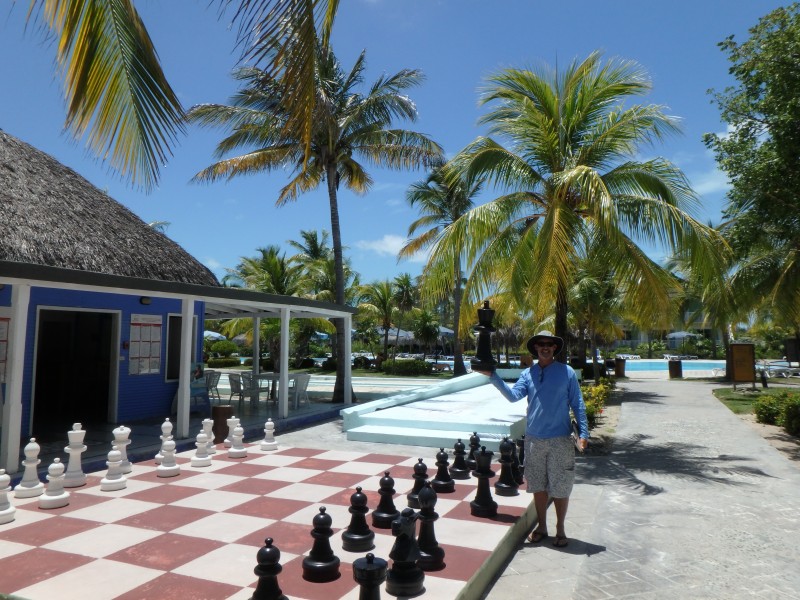 At a wonderful resort 5 star in Cayo Largo, Cuba in 2016, what a great country and some of the best fly fishing saltwater left on the planet.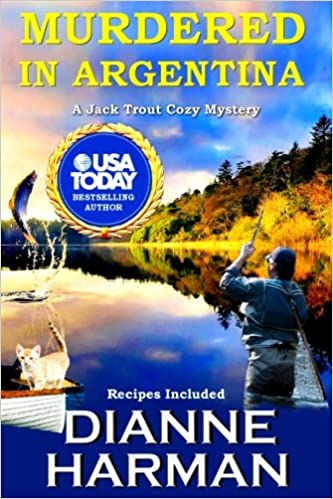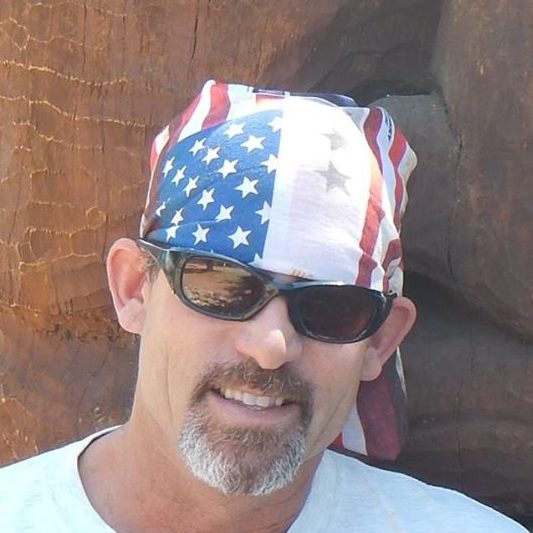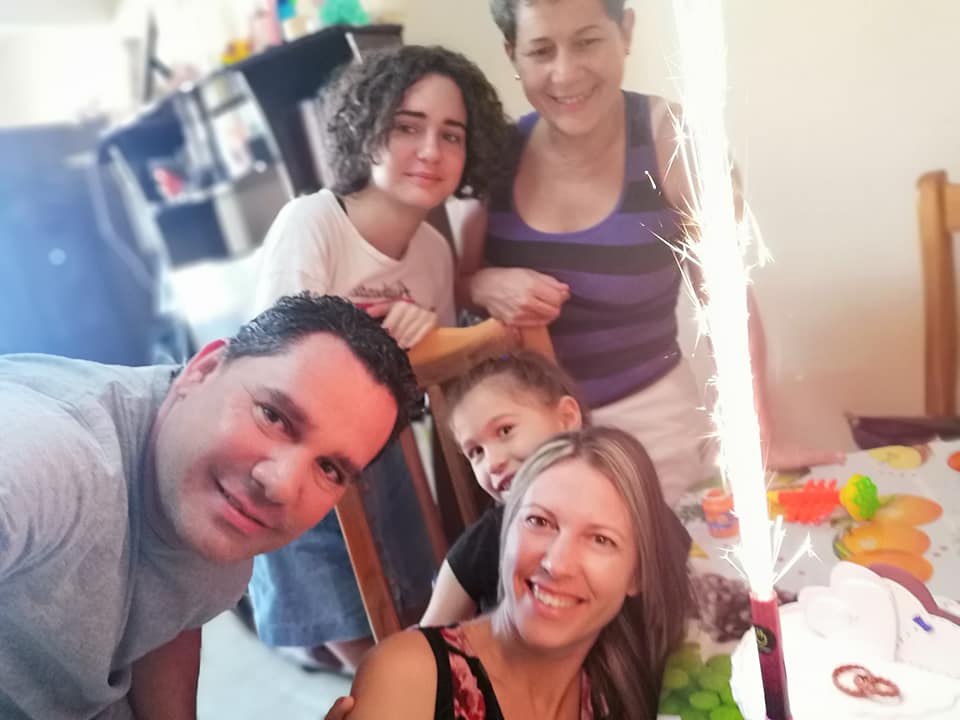 Jesser & Katia Aguilar, my friends and family in Havana, Cuba. We wish you the best and hope we can continue in the future touring Americans and providing classic car tours – www.cubaclassictour.com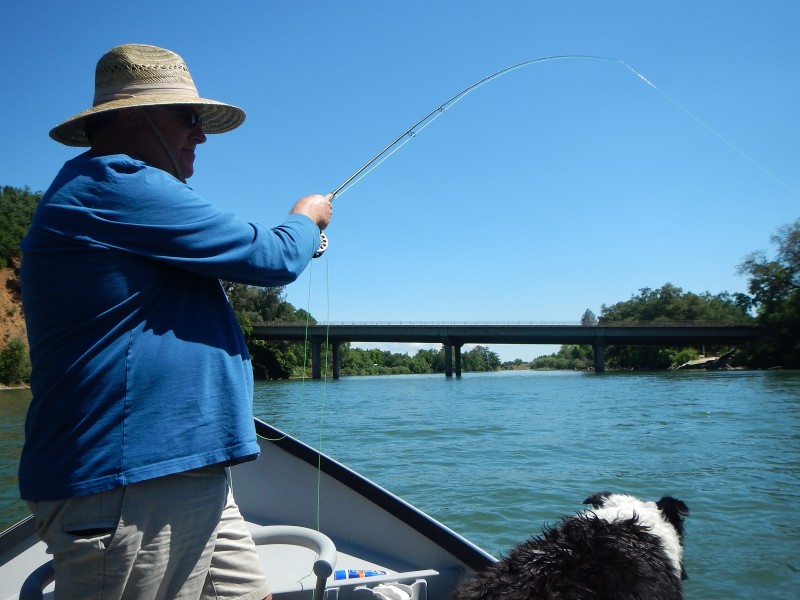 May & June, means great trips on the Lower Sacramento River, we look forward to helping your group, family or Hollywood.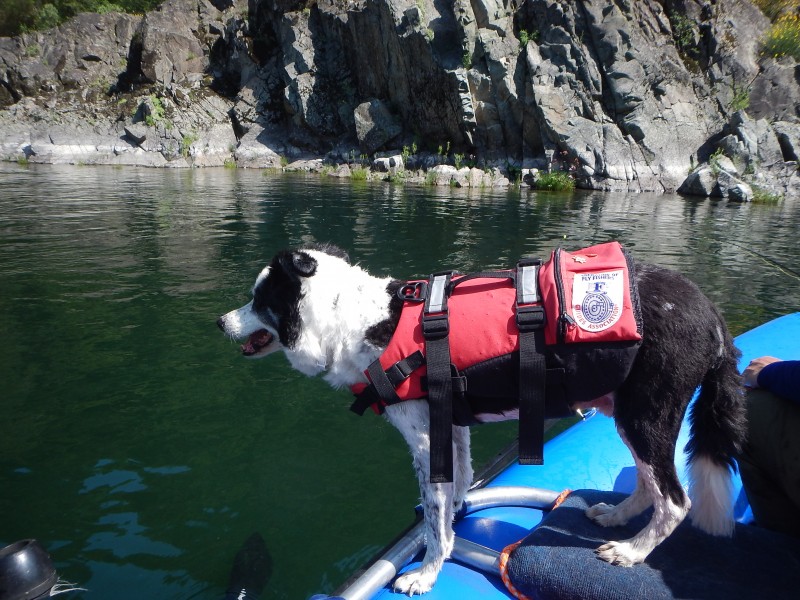 Beef Dog – 2003 to 2020 RIP Buddy.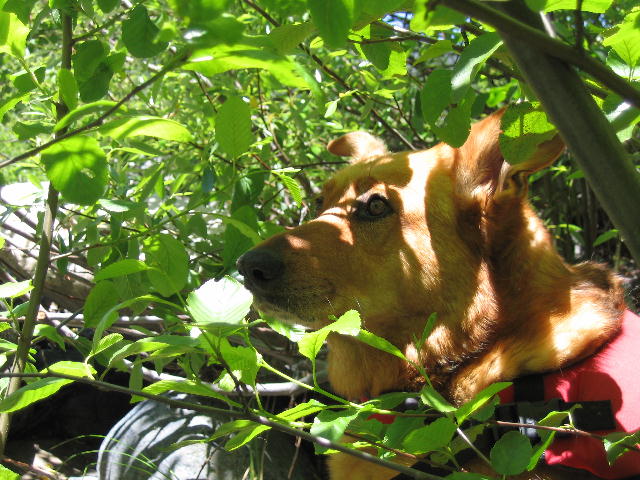 Shasta Trout – 1995 to 2005 – RIP Buddy, jt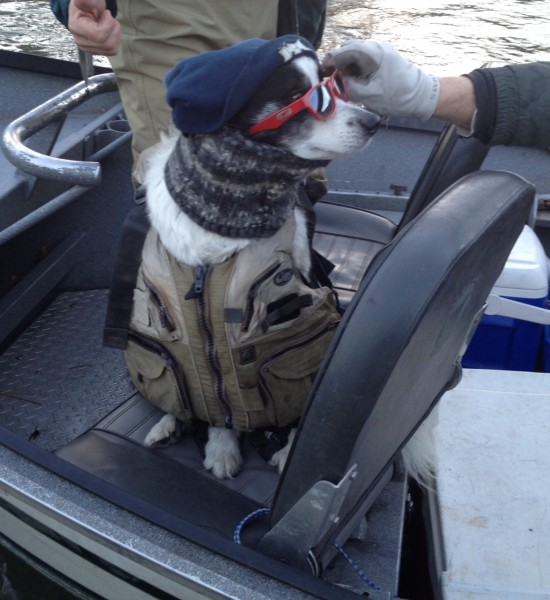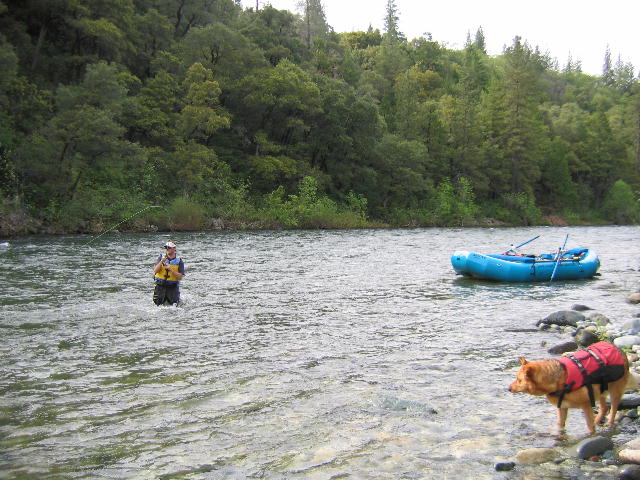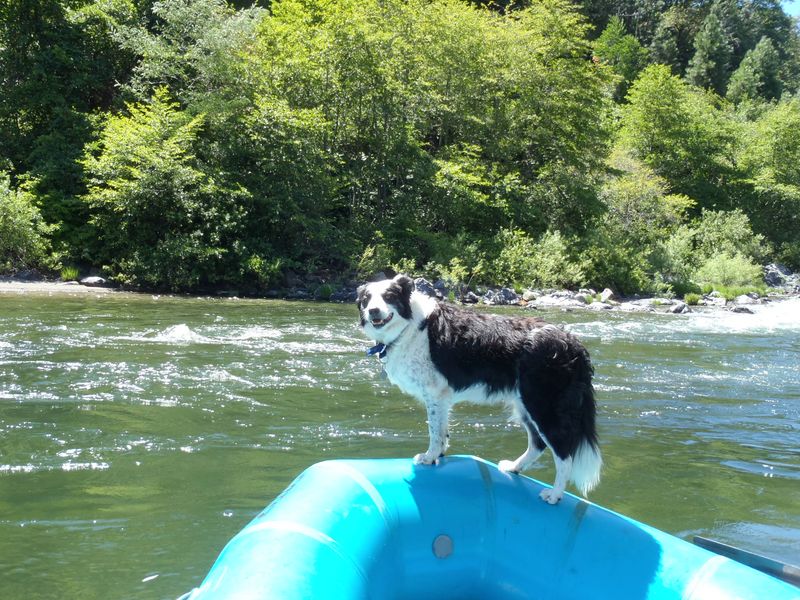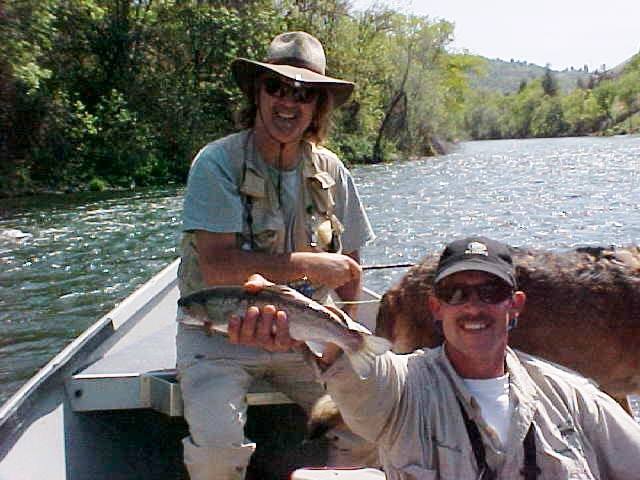 Billy Connolly and me on the Klamath River in 2005.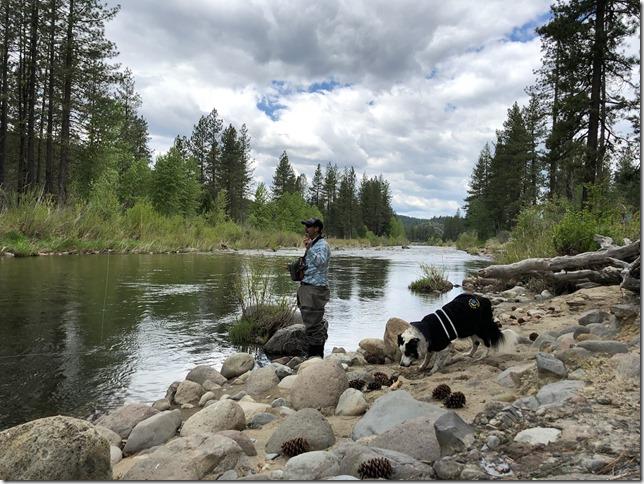 Murphy Trout Dog – RIP buddy! We all love you, JT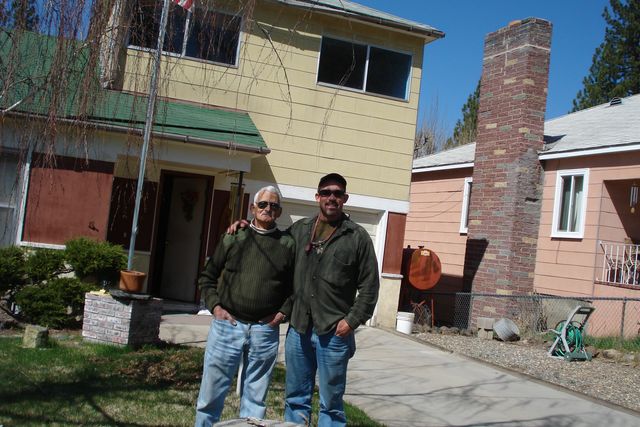 My dad and I in 2007 in Portola, California.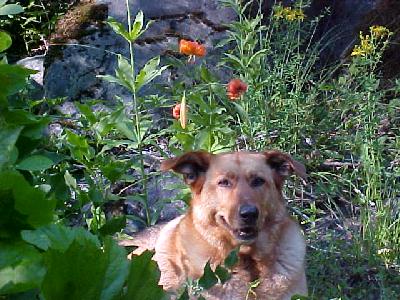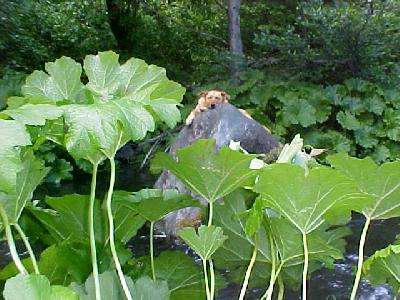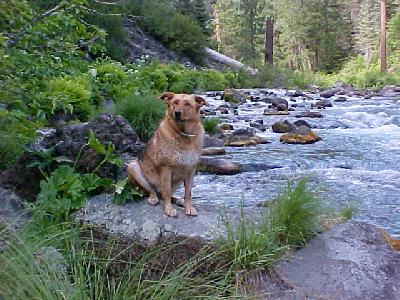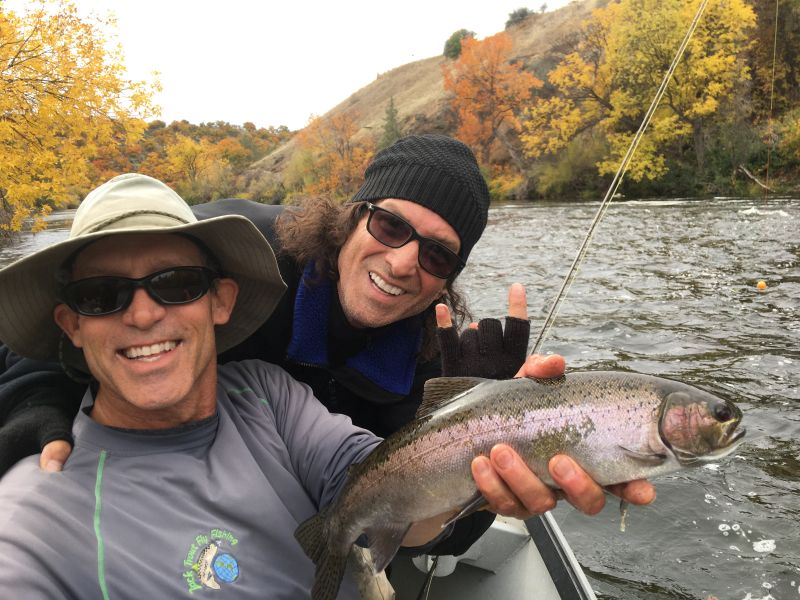 Me and Producer/Singer Steven Berez on the Klamath River in 2020.
BAT MAN Come Fly Fishing !!
Michael Keaton makes SAG Awards history as The Trial of the Chicago 7 wins outstanding cast in motion picture. The top honor of the SAG Awards evening was taken home by The Trial of the Chicago 7.
 April 25, 2021
Mank was a great movie, Marion Davies, what a doll! Where would the Hearst family be if Marion Davies didn't will back all the Hearst families fortune, WR Hearst left everything to her, but being the class act she was, she left it all to the family and the rest is history folks. Another great movie to watch is the Cat's Meow, but sure to watch that TinsleTown Top-Pic-Flick, you'll be amazed.
Ironically, I guided Tom Hayden, one year way back on the Upper Sac and told me all about this trial, but I was a jughead and knew nothing about the significance of this trial and period for young aspiring adults who felt vehemently against the Vietnam War and the forces that judged the judged. Tom did talk about it on my guide trip with him and being married at one time to Jane Fonda. He was a delightful character, full of life, and a smile that was weathered, yet unaltered. His eyes were brown and worldly, and when he looked at me he was genuine as the Sacramento River.  Yea, you could say Tom Hayden was one of a kind type, transparent, like every step he ever took in any river, you and everyone else always knew where he stood.
Michael Keaton, Chicago 7 – what a great movie Sizzler. jt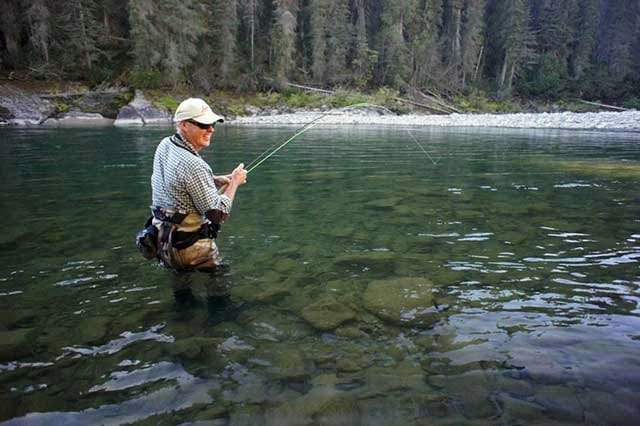 https://www.jacktrout.com/index.php/the-actor.html