Winter Steelhead Northern California * Spring Fly Fishing California – Oregon – Nevada * Fly Fishing Day Trips In 44 Countries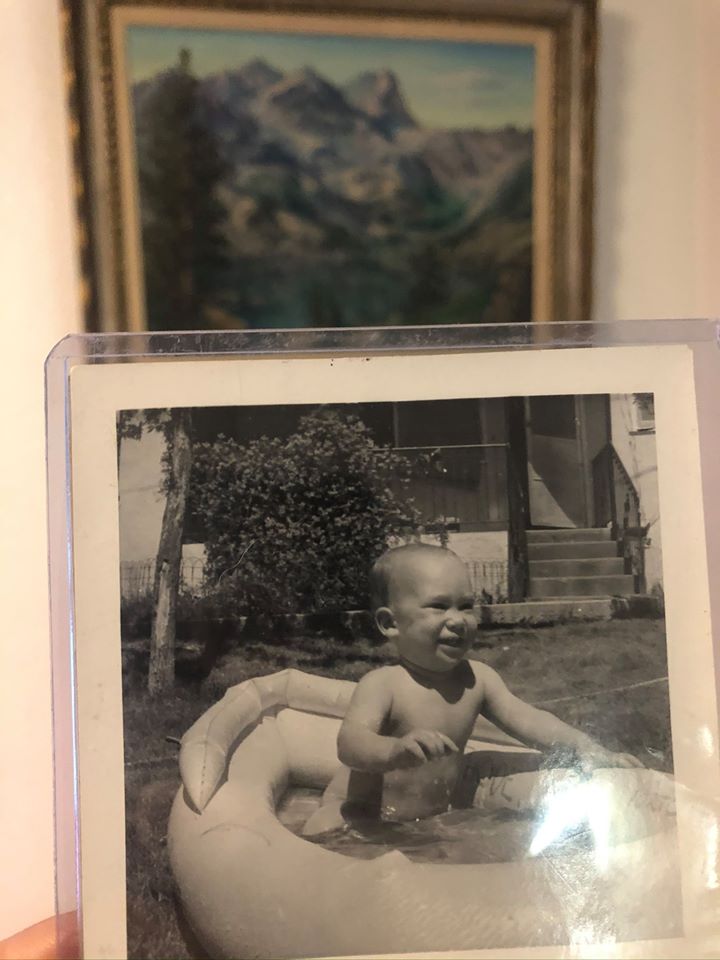 There I am at age one on my first float in Plumas County, California, raised in the town of Portola, skipping and jump'n on the Middle Fork of the Feather River off Hwy 89, the fly fishing highway of California.
My father Ray Rhode was quite the outdoorsmen and went to USC in the 1940's, he lived a fabled existence where he played parts in Hollywood movies like Duel in the Sun with Gregory Peck and lost a valuable part in the movie White Christmas when his pipe smoke went into Bing Crosby's face while singing and they changed the scene. He was born in SF in 1920 amongst the Greatest Generation and he passed in 2010 at 90 years old with all four of his kids at his bedside on his last breath. (I carried him on his last trip to the can.) He was the smartest man I've ever met in my life, but now he's with me on my right shoulder for every guide trip. I have his fishing license from 1934, you wore a pin back then or a badge. He was a fly fishing guide out of Portola in the late 60's early 70's, in the summer when he wasn't teaching. See when you lose someone you loved so much, they become in embossed inside of you, embedded into the very soul you loved them with and you carry on together because there is no way in hell it could be any other way. You're institutionalize now and you're a better man for it because you know what to do and what's right from wrong, he prepared you all along for this journey together. If you're looking for motivation in life, look into your grandfathers eyes, if that doesn't inspire you, than you haven't a pulse for achievement.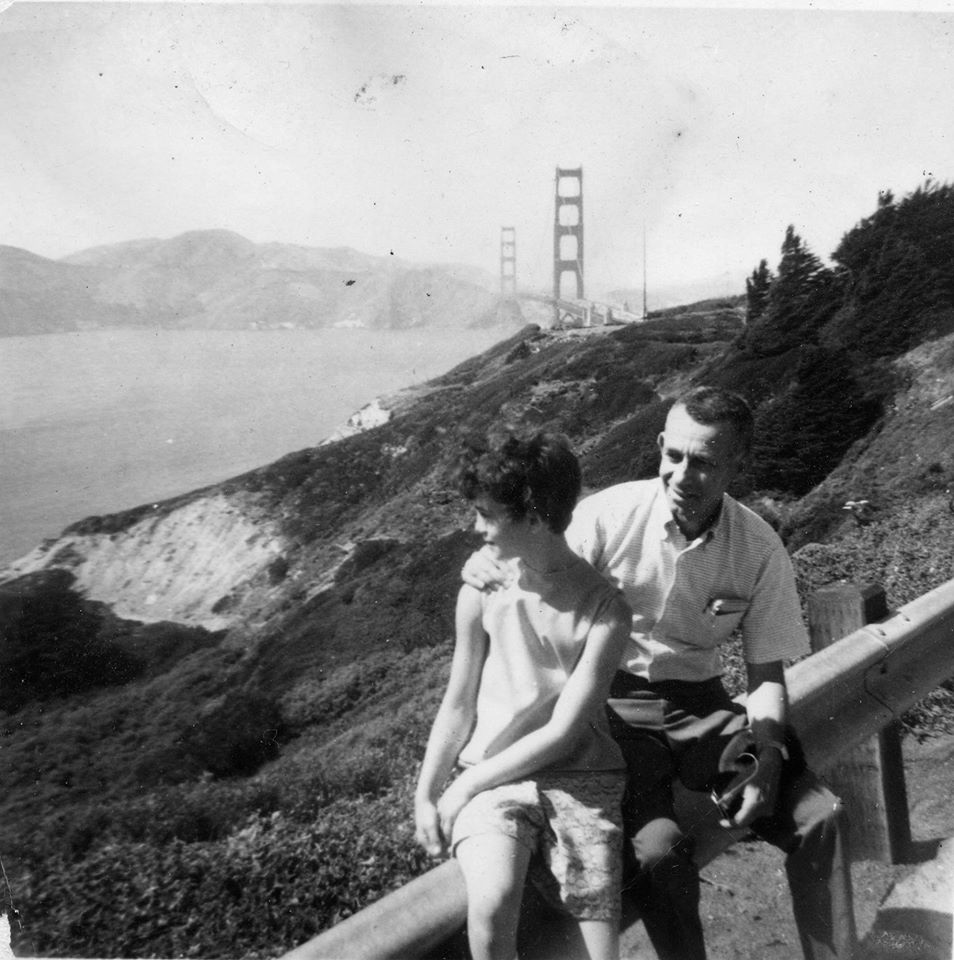 My sister M'lissa passed in an accidental fire in Reno on April 4th, 2019, she was the greatest sister a brother could ever have, almost like a mother to me growing up, she rarely let me down ever. My dad always brought us to the most important places he could afford on a school teachers salary, his commitment to his kids was only preceded by his consistency in the classrooms for over 30 years.
(No that's not a Iphone in my dad's pocket, it's a Texas Instrument calculator.) lol
The Portola Girls Gang Mainly Class of 1975ish Here. My Sister M'lissa Cassidy Rhode was the greatest sis-miss ever!! I will never get over her death or my dad too. I tagged Sis-Miss in Heaven, hope she replies. "Growing up in Portola, California my sister and her classmates (75) had it made, I mean life was about the good and plenty back then. We had it easy growing up and life unfolded gently in a mountain town that was lost in the Sierra's, but we had all found out long before, it just didn't get any better as kids.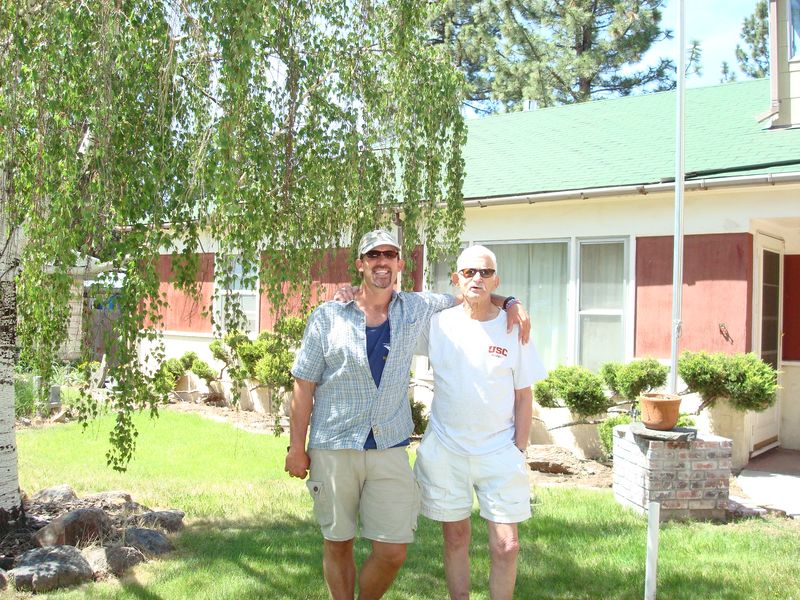 My dad, Raymond Bertram Rhode or "Dusty Rhode"as they called him at USC, what a great father who taught me tremendous survival skills in life and in business too. I love you pops and happy 100th years!!  1920 to 2020,   January 20th, 2020. Everyone still talks about you and you will always be my torch in life.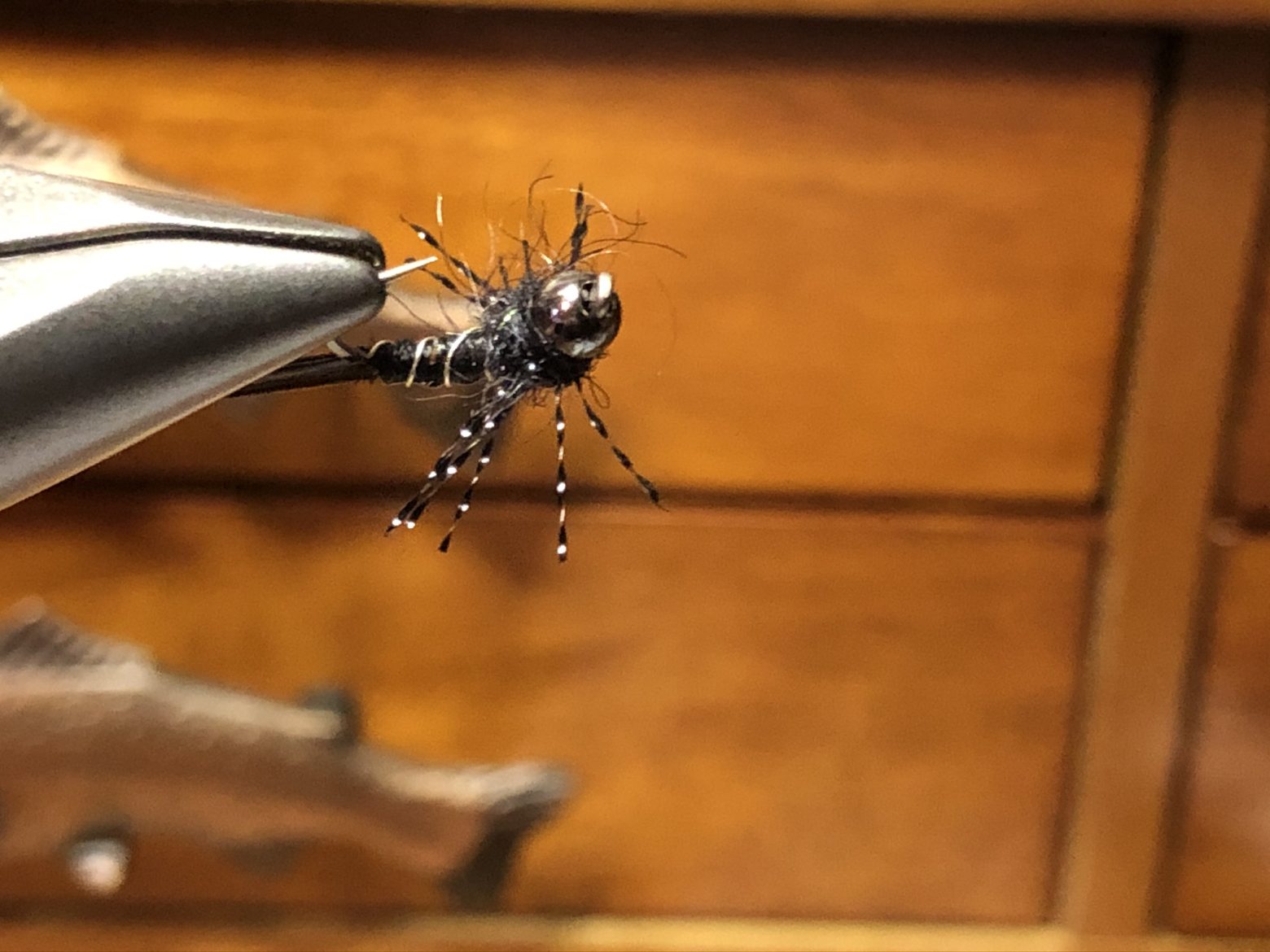 My dad was a hunter and I sadly shot my first deer at 12 years and never picked up a gun again. I went into fly fishing and I must say it saved my life, it's the reason I get up in the mornings. Figuring out patterns to tie flies that catch trout and steelhead is not only my passion but a necessary element I possess to out think my competition, most rely on fly shops, while I invent at my desk.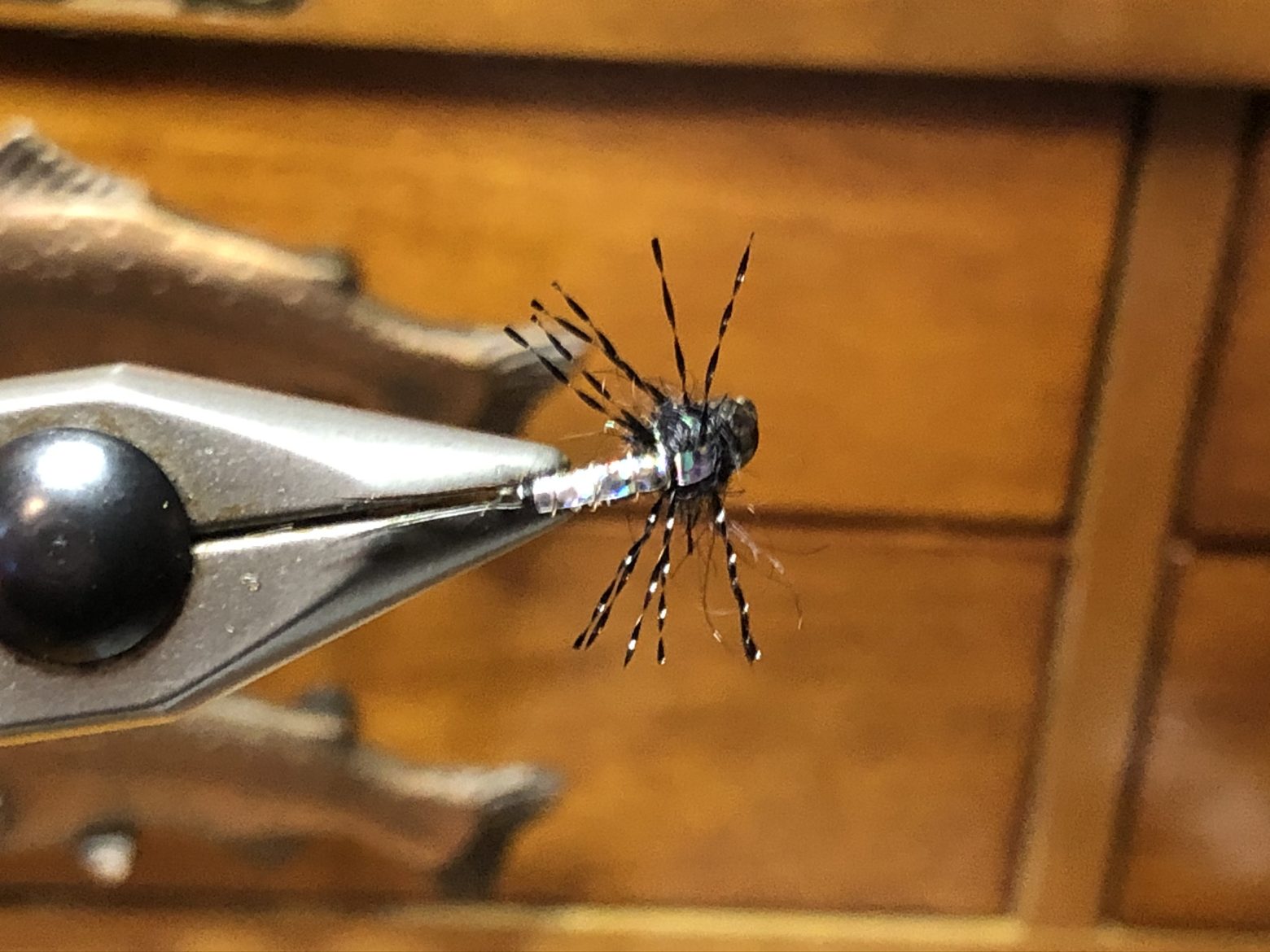 Hobbies are important, if you know of someone struggling with depression, they probably also don't have hobbies, don't get out into nature enough and generally want to fight someone in traffic. That's a sure sign that the person needs to be held under a waterfall for 30 minutes per day for one week. That can cure any anger or any concrete jungle you can throw at us. Remember the only thing in life that's perfect is nature, everything else is naturally imperfect. But you do have to go out in it to win at life. Hey kids! You don't need debts, college degrees and stress, you need NATURE 101 Sizzlers. We all know that's really the problem here, more people are staying home too much, playing games on their devices. I'm going to put Netflix TV's out in the forests, that'll mess them up. hahaha! 🙂                   Love also cures everything too.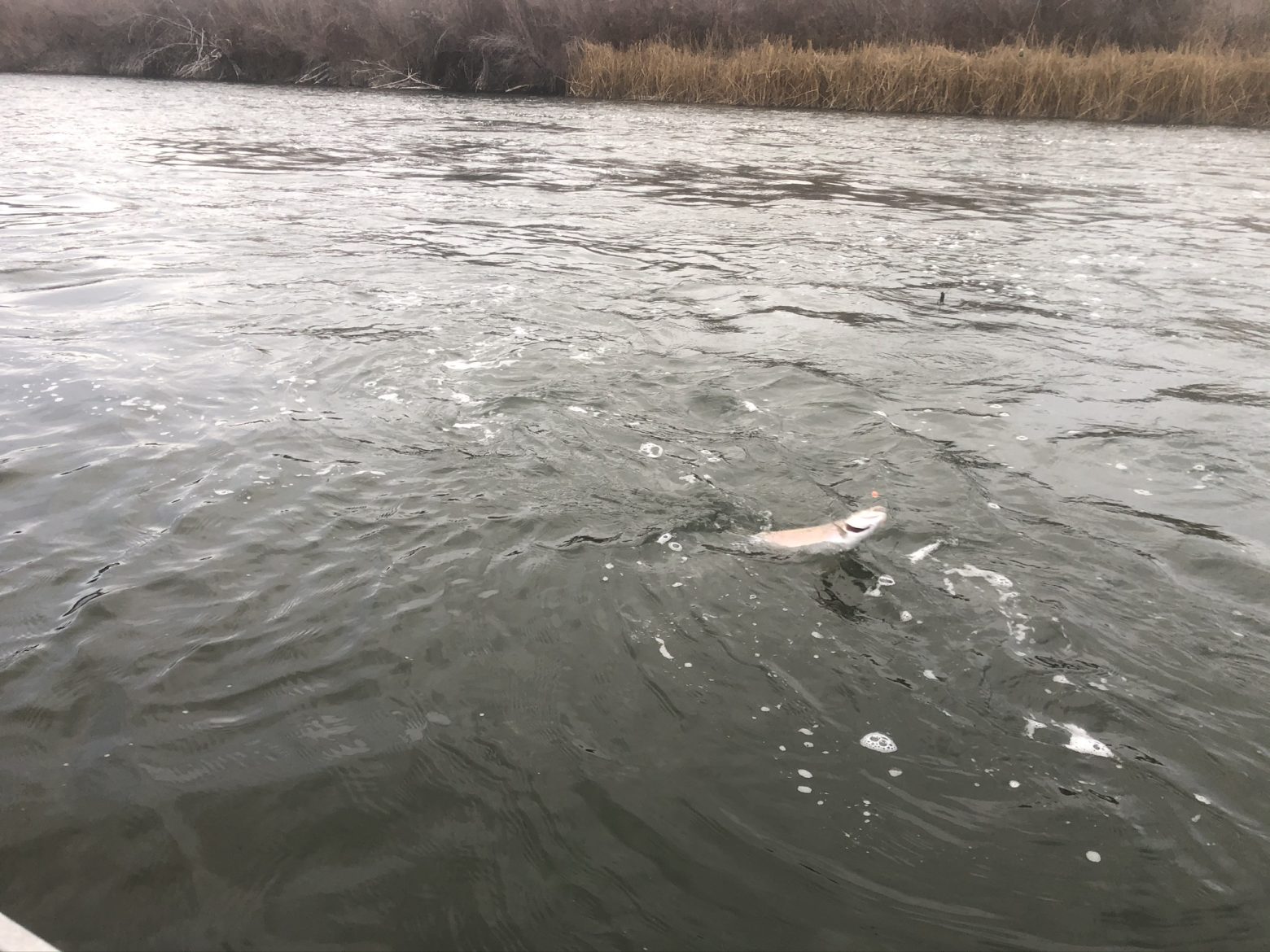 Winter time comes and the colors of netscape grays, whites, silver and blue gives me comfort that half the world has slowed down and the gentleness of another lonely winter river lays in wait for angels above to shed their feathers and blanket the hills in time for another spring thaw.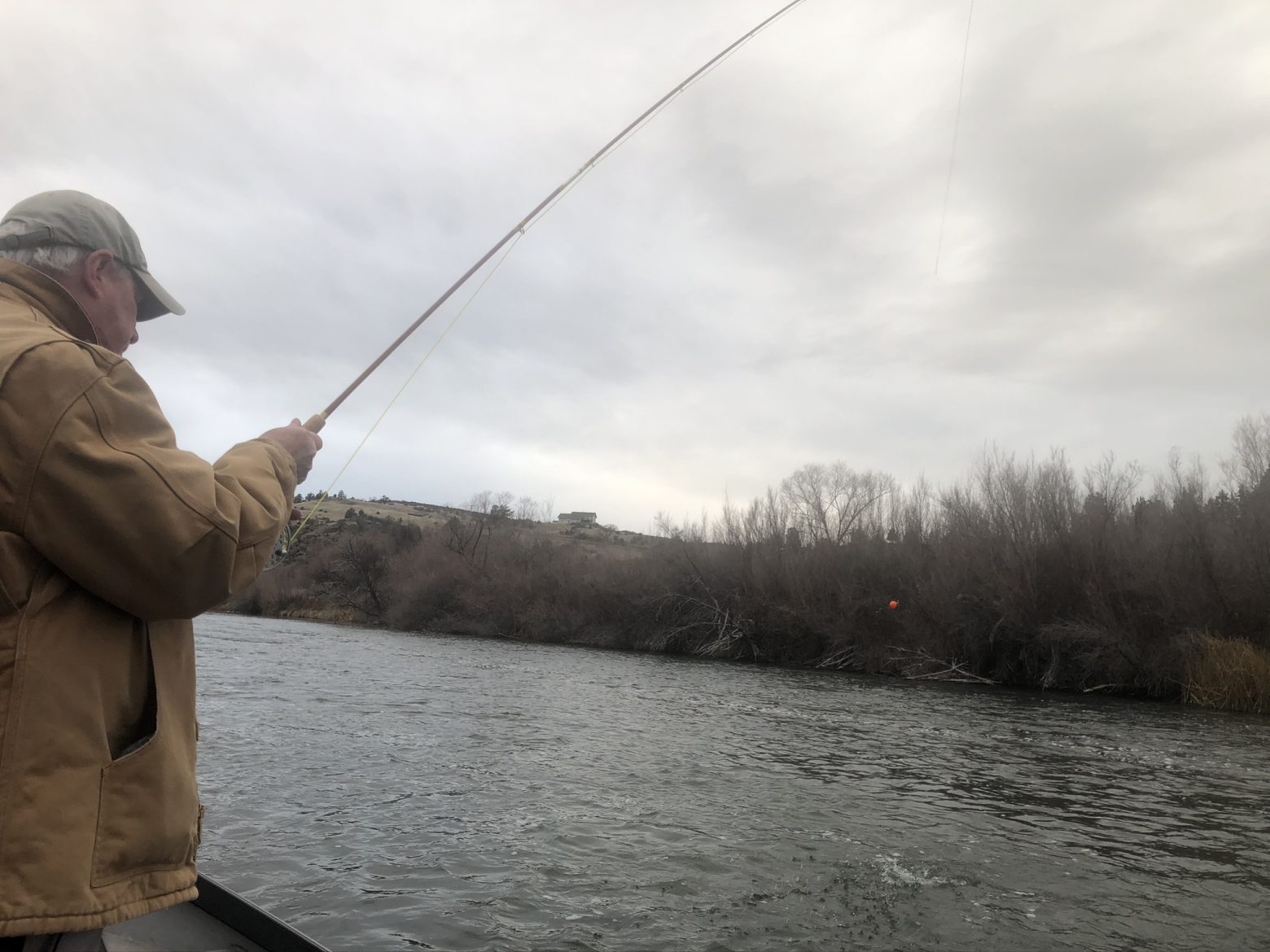 My client Lon Teter a retired editor at the NY Times, recently canned the big city life as he knew it and the original midwestern reporter on his own during the 70's & 80's from Kansas City, retired and came out west with his bride on the Oregon Trail and tied up his show horse, a 1970 Ford Truck in Heath Bar & carmel colors, the same ride he knew in high school and bought a new ranch to boot near Ashland, Oregon.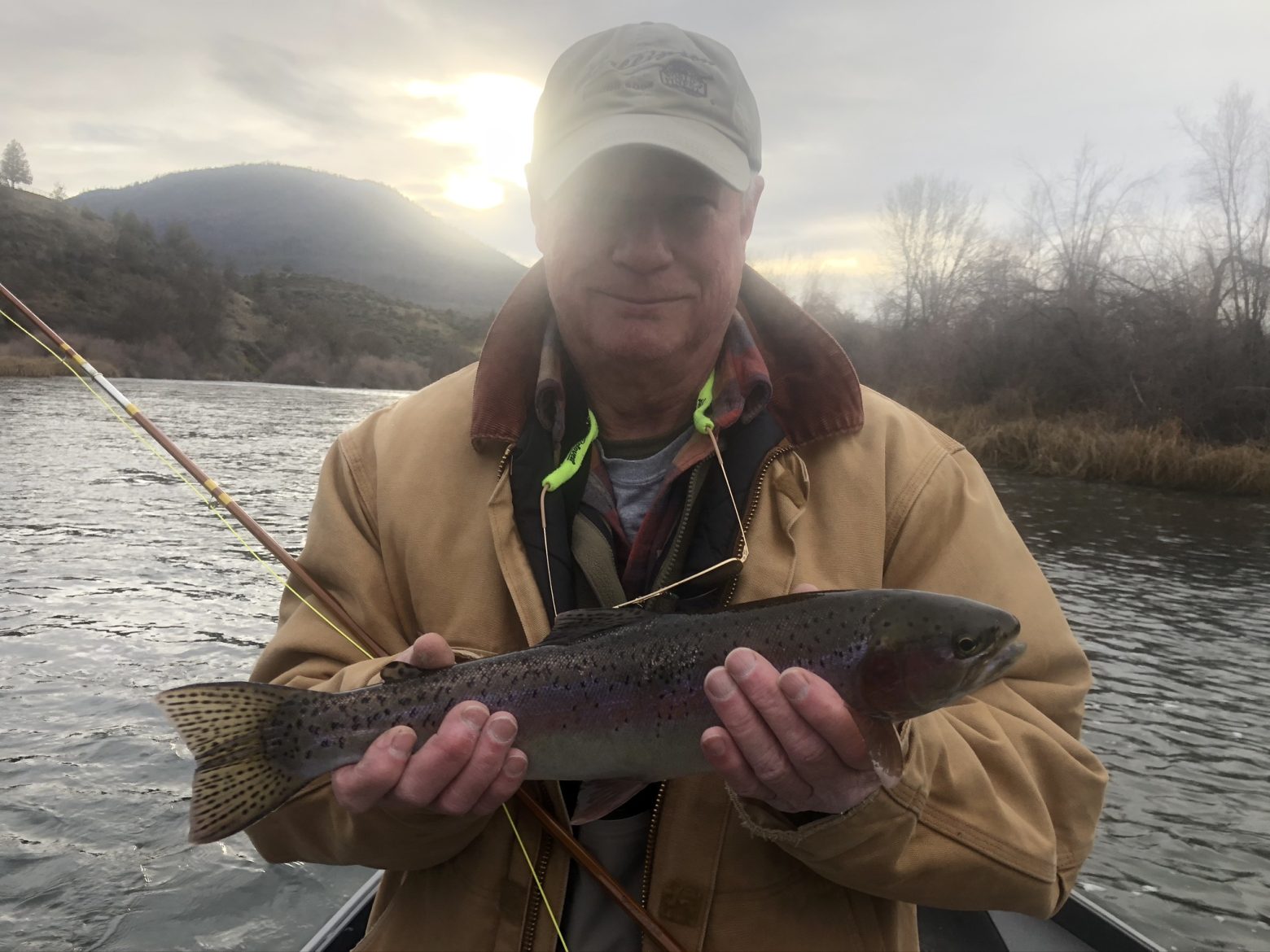 Once in a Blue Moon the Sky Pilot breaks the mold and sends down a Lon Teter, a man of simple means, take for instance he only fishes with a bamboo fly rods for steelhead, after being out with him now on three guide trips, I'm glad he was editing the shots at the N-Y.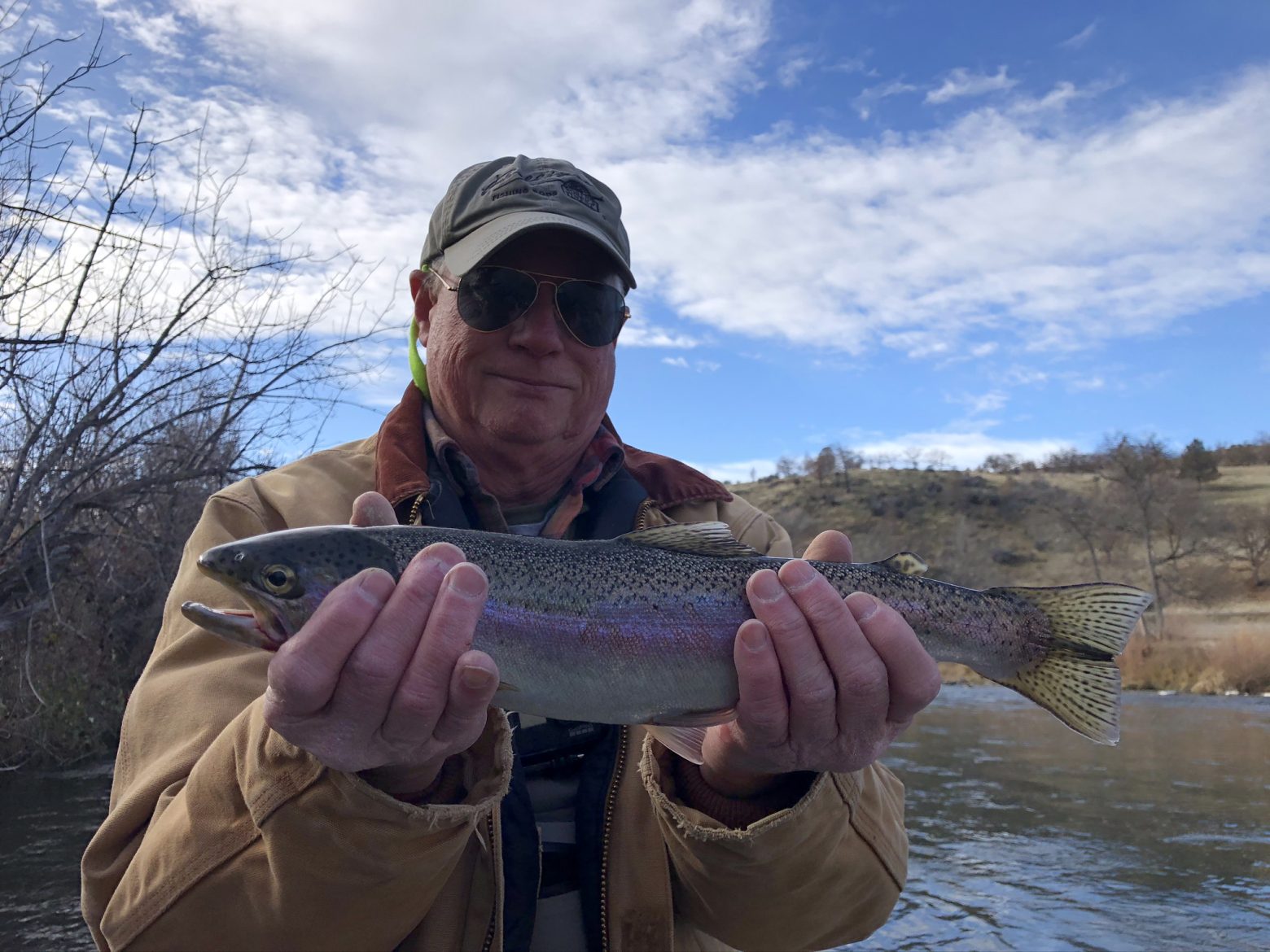 But now those days of yesteryears are over and with every new trip, comes a new bamboo fly rod  to test out and feel that wood.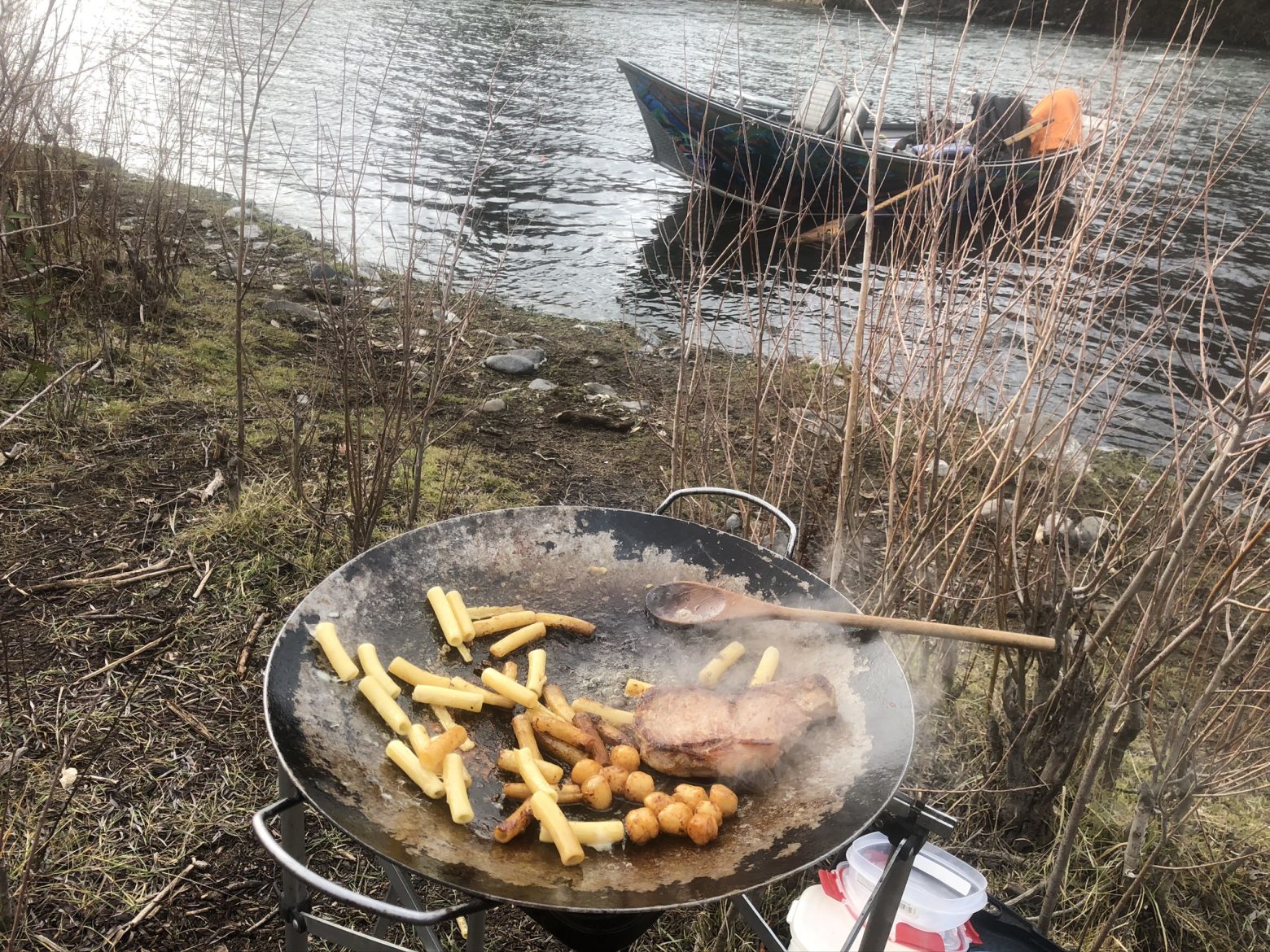 I'm out cooking up steaks, pasta and scallops, a client works up quite the appetite in cold weather and landing all those adults can make you even more ready to wolf something down as hunger is gnawing at your gibblets.  🙂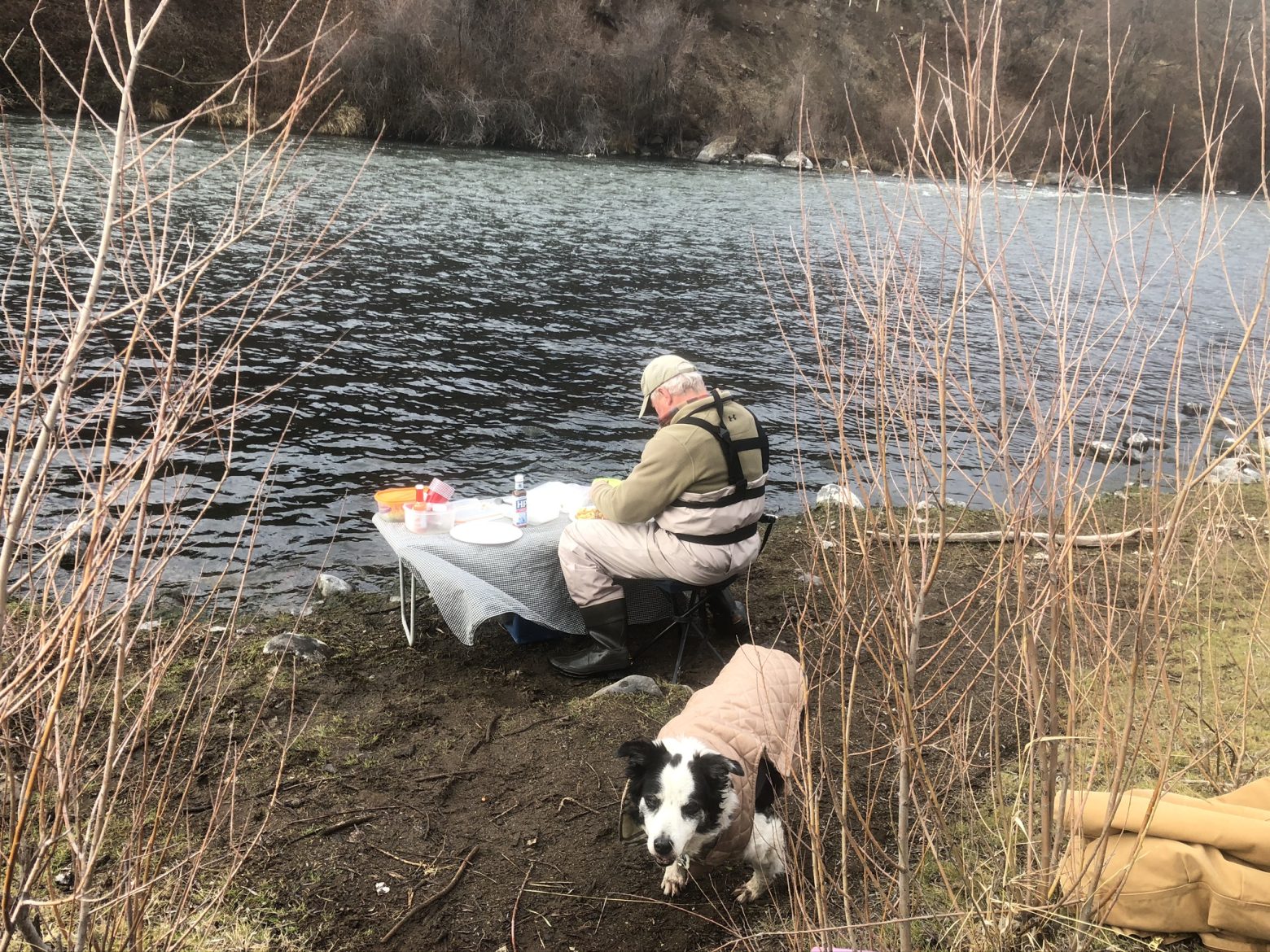 Beef Dog, getting older now at almost 17 years old, back to the nature thing… That's why he made it to 17, the river heals everything. But now he's kind of tired and worn out inside, a loyal dog's mattress is his peace of mind.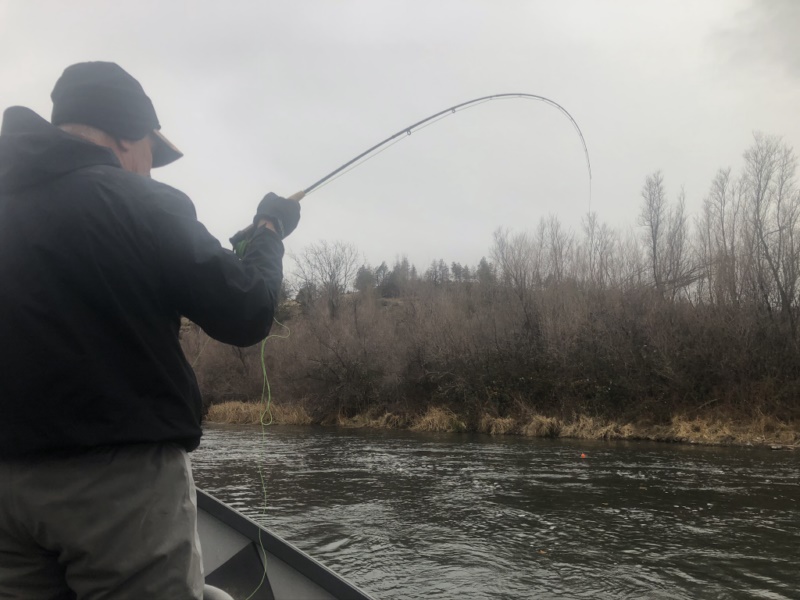 The bend of a bamboo rod so spiritual so wood-be-free! There's nothing like real wood and a serious trout fight.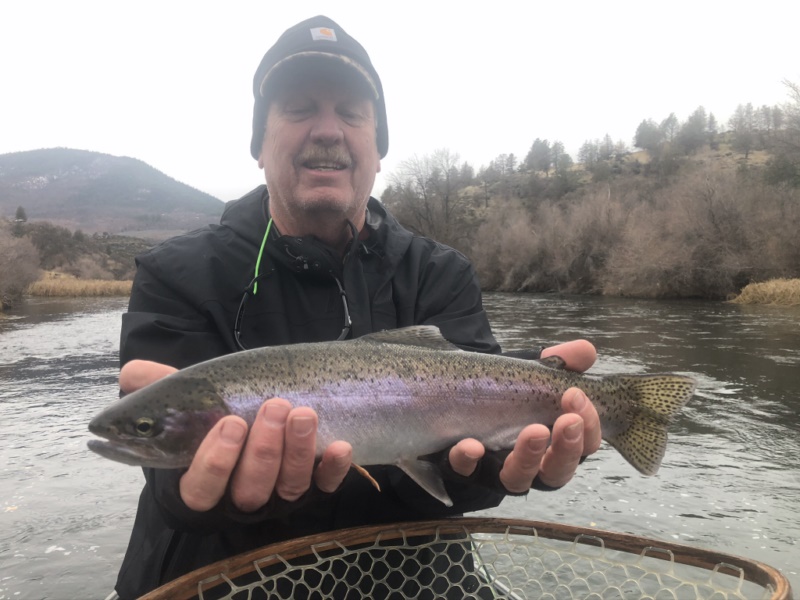 We're averaging about 5 to 11 adult steelhead per trip right now, should last into February.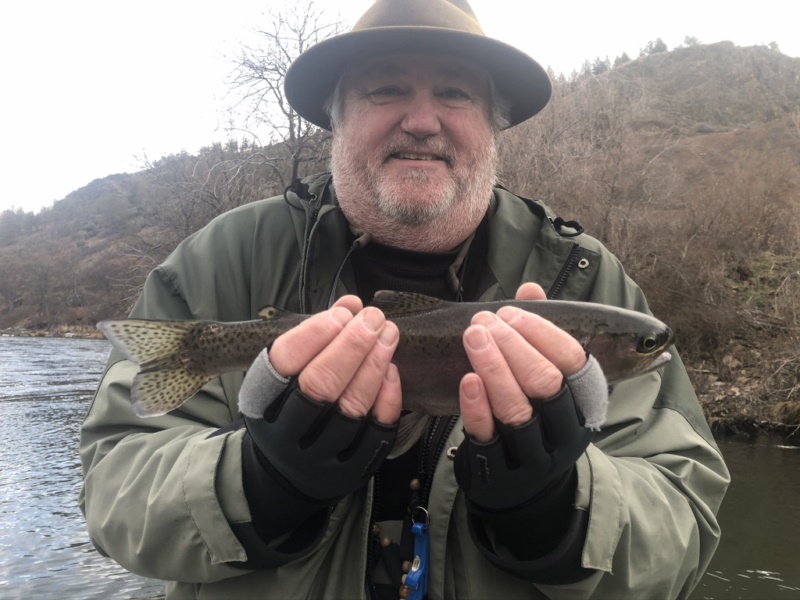 John Bramhall and his friend Rick who now make it an annual to come up and see me in December are never disappointed, the Klamath River for steelhead is a hell of a resource, wish I could say the same for the depleted salmon runs that at one time sported all the same runs of salmon they have in Alaska.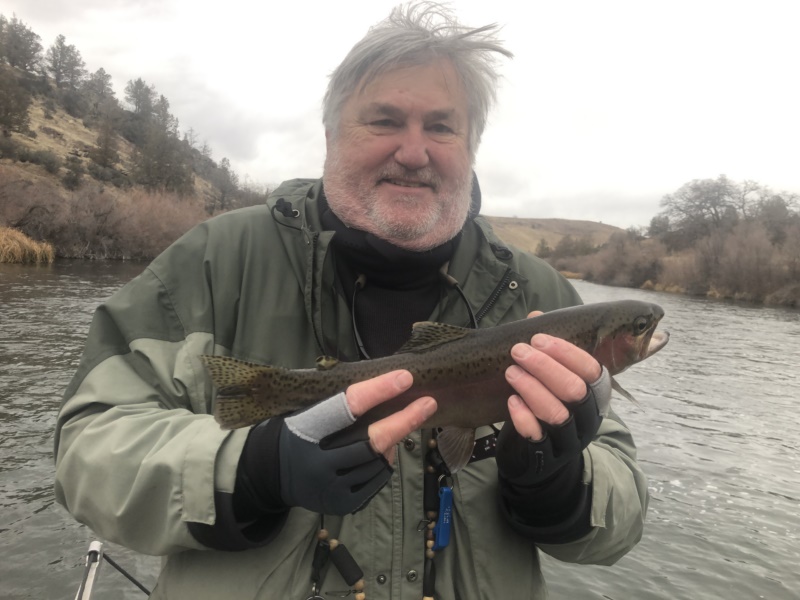 Each one had over 10 each landed adult steelhead on the Upper Klamath, enough action to warrant more trips being reserved. 🙂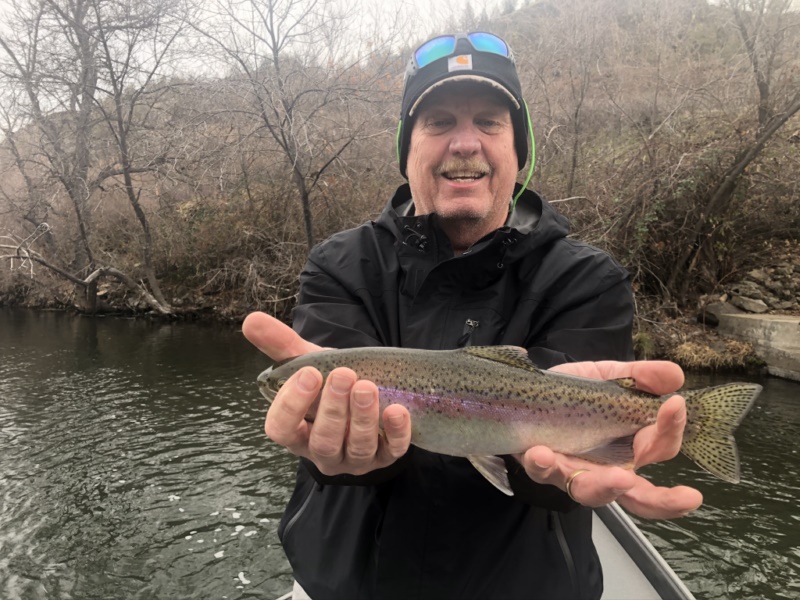 Rick is fun like most people I guide, but I really enjoyed their enthusiasm for just being out there and landing a trout.
You can't take anything for granted these days, it can go away in a heartbeat, look at what all the fires have been doing? But life is fragile, love every minute of it and try not to have too much month at the end of the money. That always sucks. lol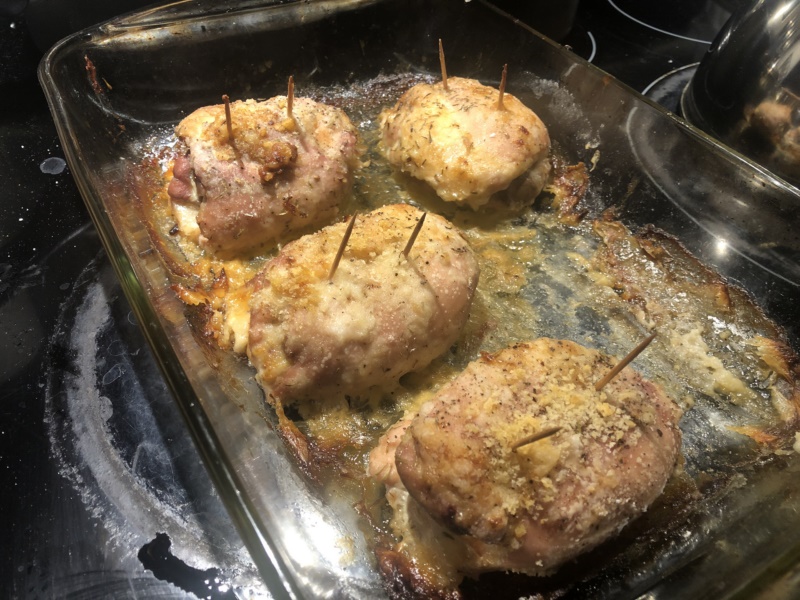 Let me know if you like Chicken Cordon Bleu? I like to make it with mozzerella and swiss, also use Panko not flour, it turns out better on the river. We serve this for lunch now in 2020. 🙂 Whoohooooo!! jt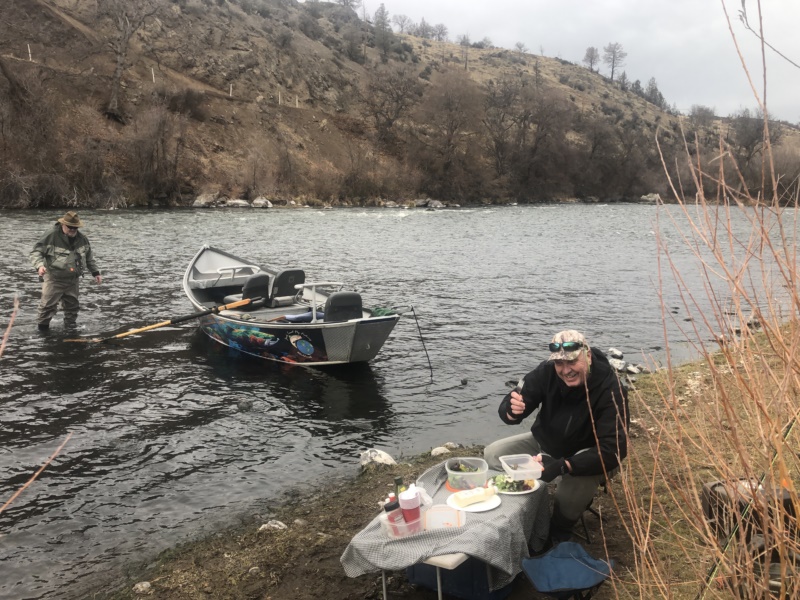 Rick said it was ok folks, it's safe. hahaha!! No soggy sandwiches from this kitchen EVER!!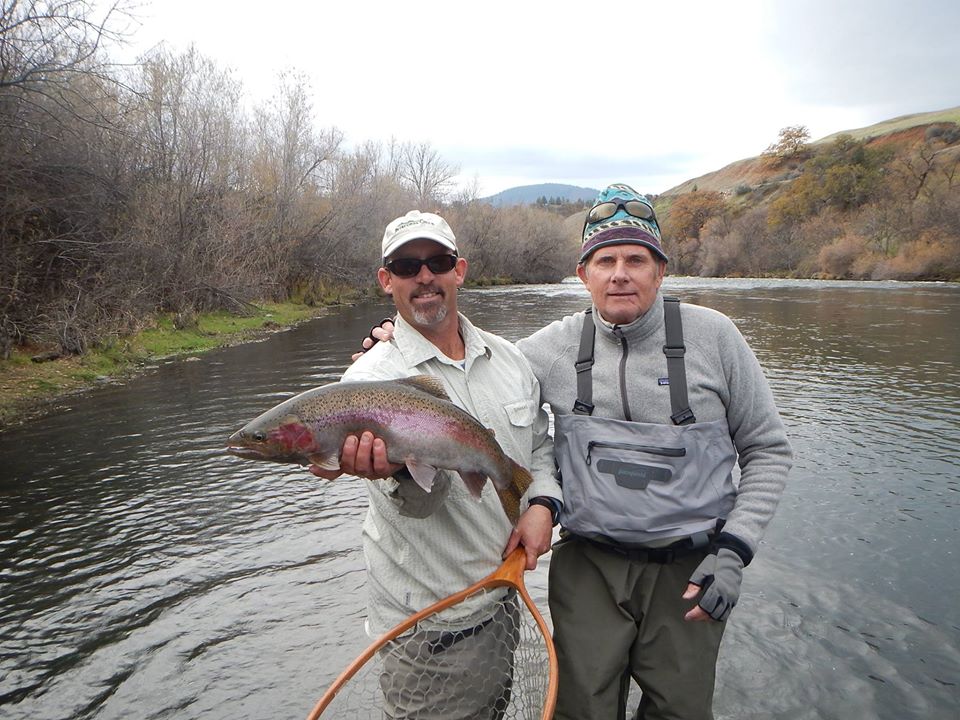 I promise if you hire me to guide you I will help you become a better all around fly fisher, I have been guiding since 1994.
That includes every aspect of the sport, fly fishing, fly tying, line management, Pacific Northwest, South America, Caribbean, Central America, South Pacific for a total of 44 countries worldwide.
https://www.tripadvisor.com/Attraction_Review-g32755-d1641287-Reviews-Jack_Trout_Fly_Fishing-Mount_Shasta_California.html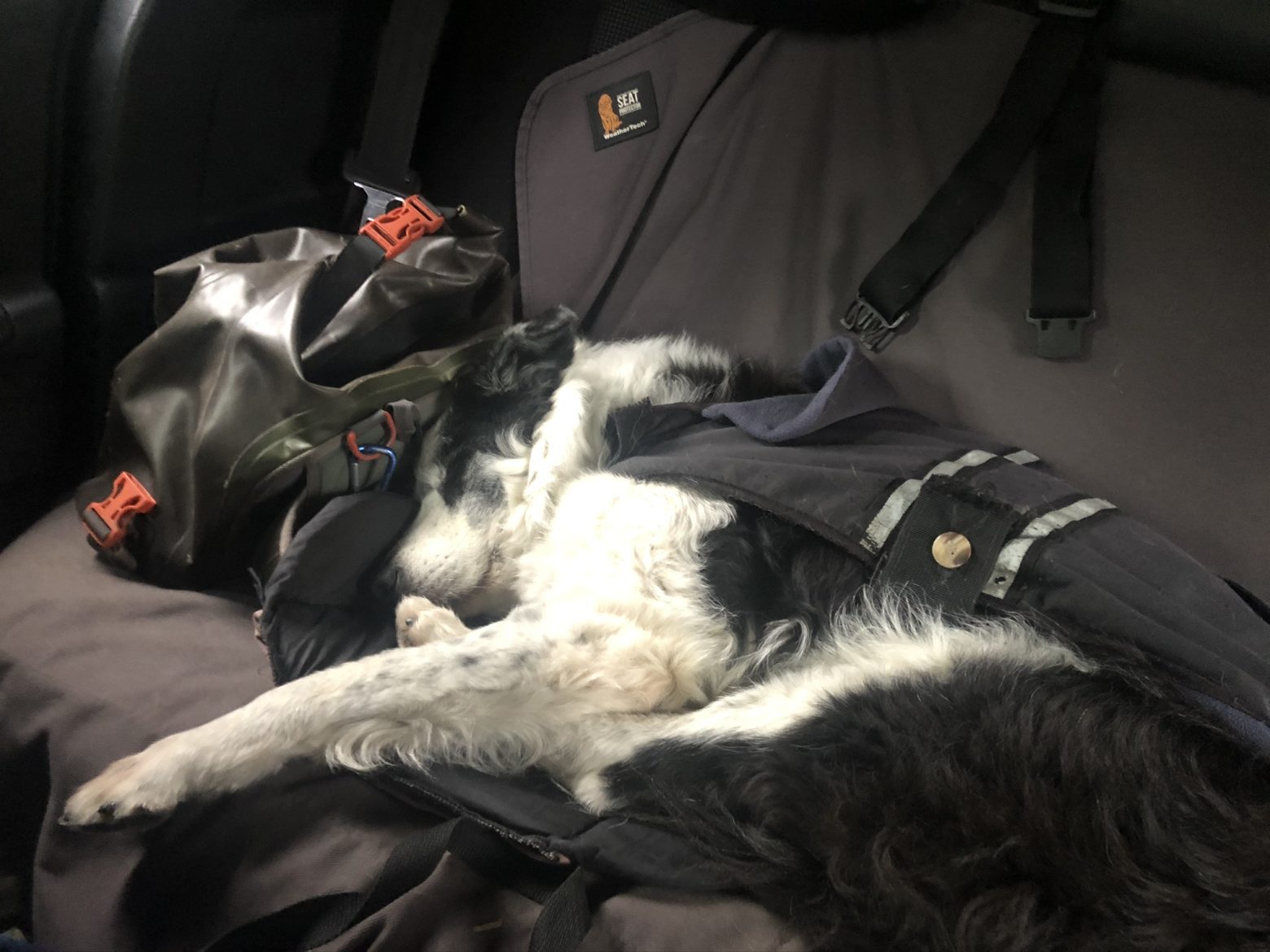 Some trips Beef Dog trades his spot in the boat for a grandpa nap in the back of the Toyota. Guarding my fly bag, man's best friend true to form.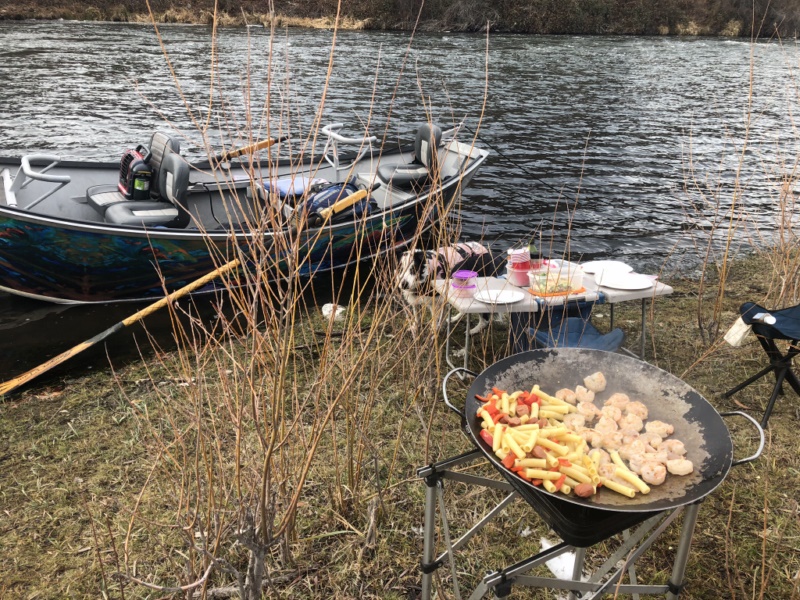 Got a kid today better add real beef hotdogs into the mix, anything hotdog or pizza.. Right? Beef agrees wholeheartedly.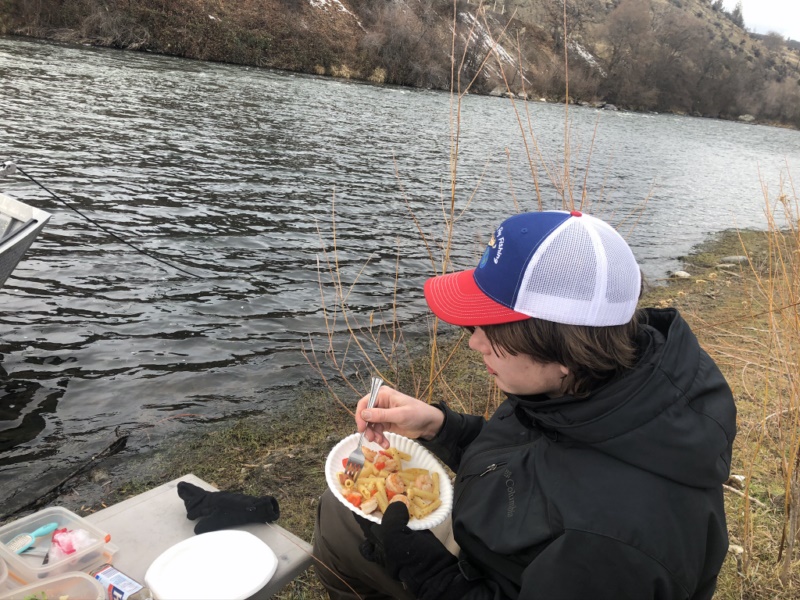 Cold day like 48 maybe, but that hot meal shoreline goes as popular as Mel's Diner on the Sunset.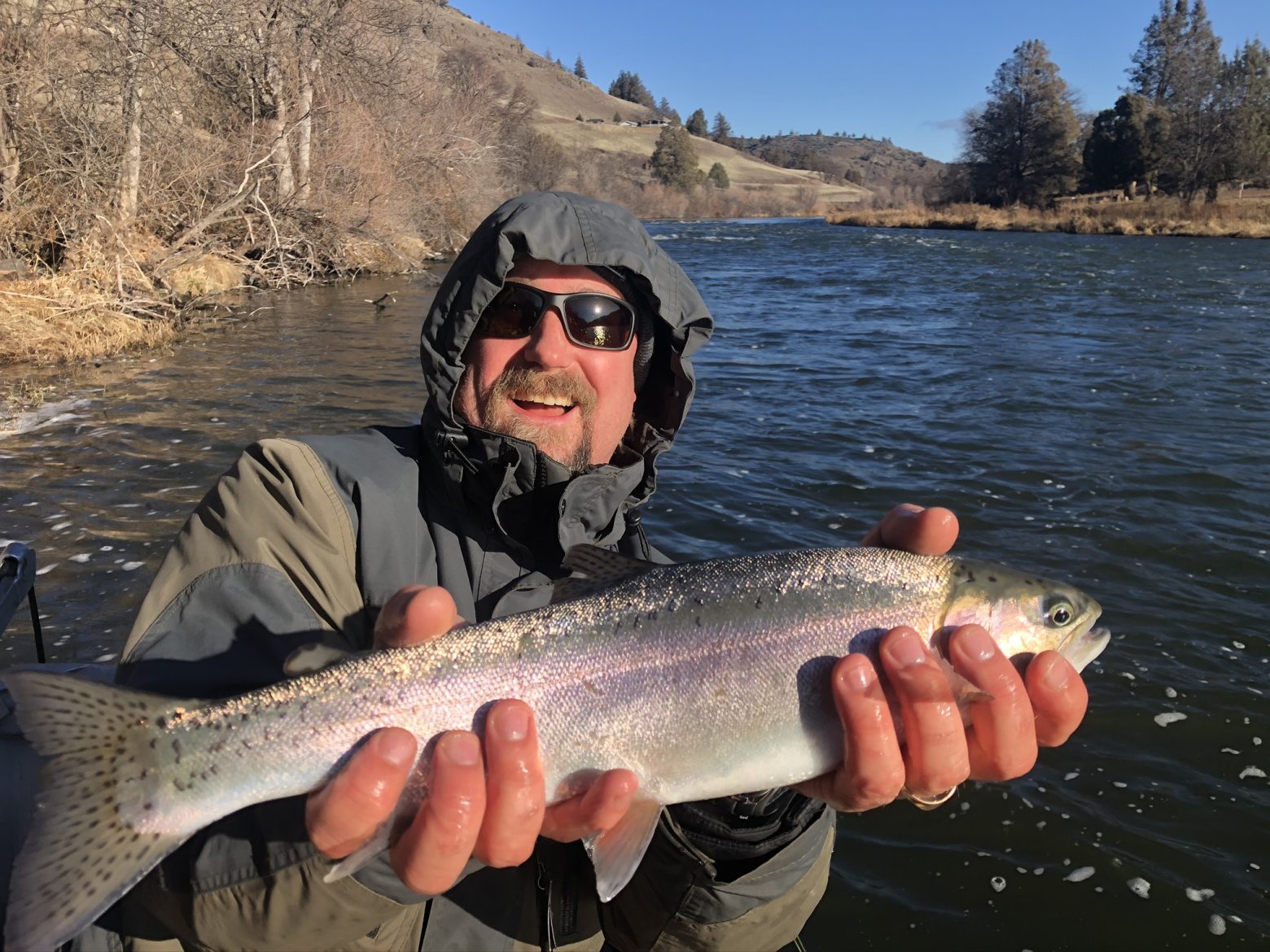 Adam Williams, Ladies & Gentlemen, Teacher Waldorf Academy Schools known worldwide. Called for a trip but also wants to offer fly fishing and fly tying at the Waldorf Schools. I took it one step further and mentioned "Waldorf Fly Fishing Guide Schools?" I mean why not? One of the things I am so proud about is NO COLLEGE DEBTS. I started businesses in high school and out of school and these kids are not all cut out for college debts, I know I certainly wasn't. The only debt a child needs in their twenties is MORTGAGE DEBT!!!  lol Every kid out there it's simple, BUY A HOUSE AS SOON AS YOU CAN AND PAY IT OFF BEFORE YOUR 60. That's it! If you can't afford the area, get out. Only buy a house when you can pay it off or move. Plus we need more electives in high school that teach kids how to make a living in the outdoors and how to pay off your mortgage before your 60. These kids these days look like deer in the headlights, they are under way too much pressure and competition, little did they know, they weren't cut out for what they thought they had to do to be happy. Less college for some and more outdoor jobs created is the solution for mental health and society. I was lucky, we had fly fishing and fly tying at Portola High School growing up in Plumas County, California. Mr. Hardy taught it and many girls did so well in the fly tying courses, there is no gender bias in any aspect of the fly fishing sport and yes a girl could beat President Trump, especially in a mud wrestling contest, but not in adobe clay… (Camo-Factor) lol By the way, the best advice my father ever gave me was telling me, "I wasn't college material." Boy was he right, I started a worm business out of high school at 16 and sold it for $22,000 at 21 years old. Rambo Worms, look for them all over California & Nevada , I started it as a kid 36 years ago. I found out later on when I could finally spell it that I was one of those entrepreneurs. Entrepreneurs don't need to go to college, don't need college debts, they need opportunities they create and the ability to easily do it without Government interference or jealousy. The solution to most problems in life is nature, think about it. jt
Hey, let's work on all of us getting along like in the "Good Old Days." The fish don't know about any of it. 🙂
Love you all!  JT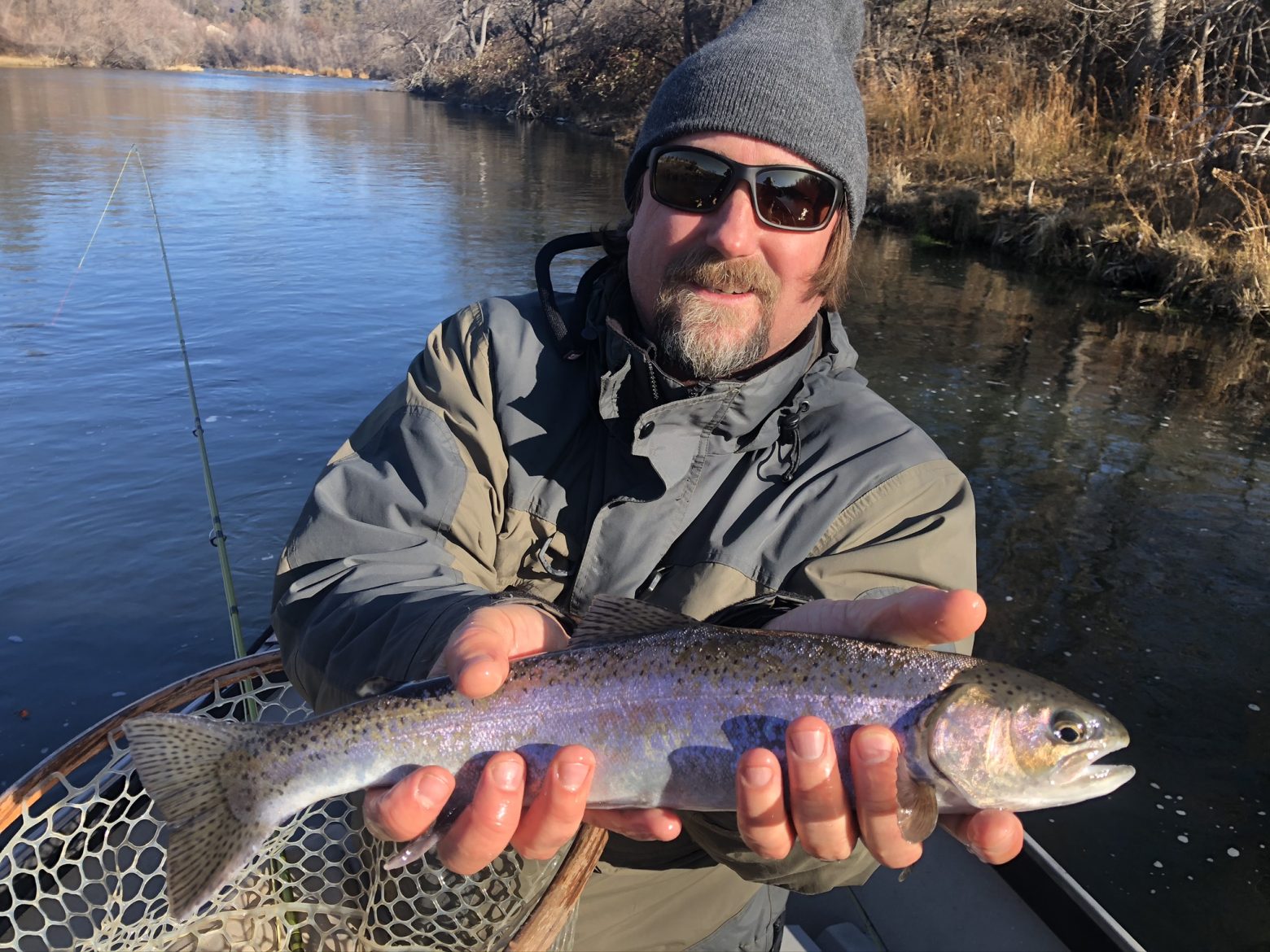 Adam Williams is a classic teacher alright, can you imagine you get to spend 8 years with the same teacher!! Now that's how you learn, you see them through from a young lad on up, this kind of bond must be the difference in their potential. Pretty fricking cool if you ask me and the enthusiasm Adam had for his trip, he would be my "favorite teach."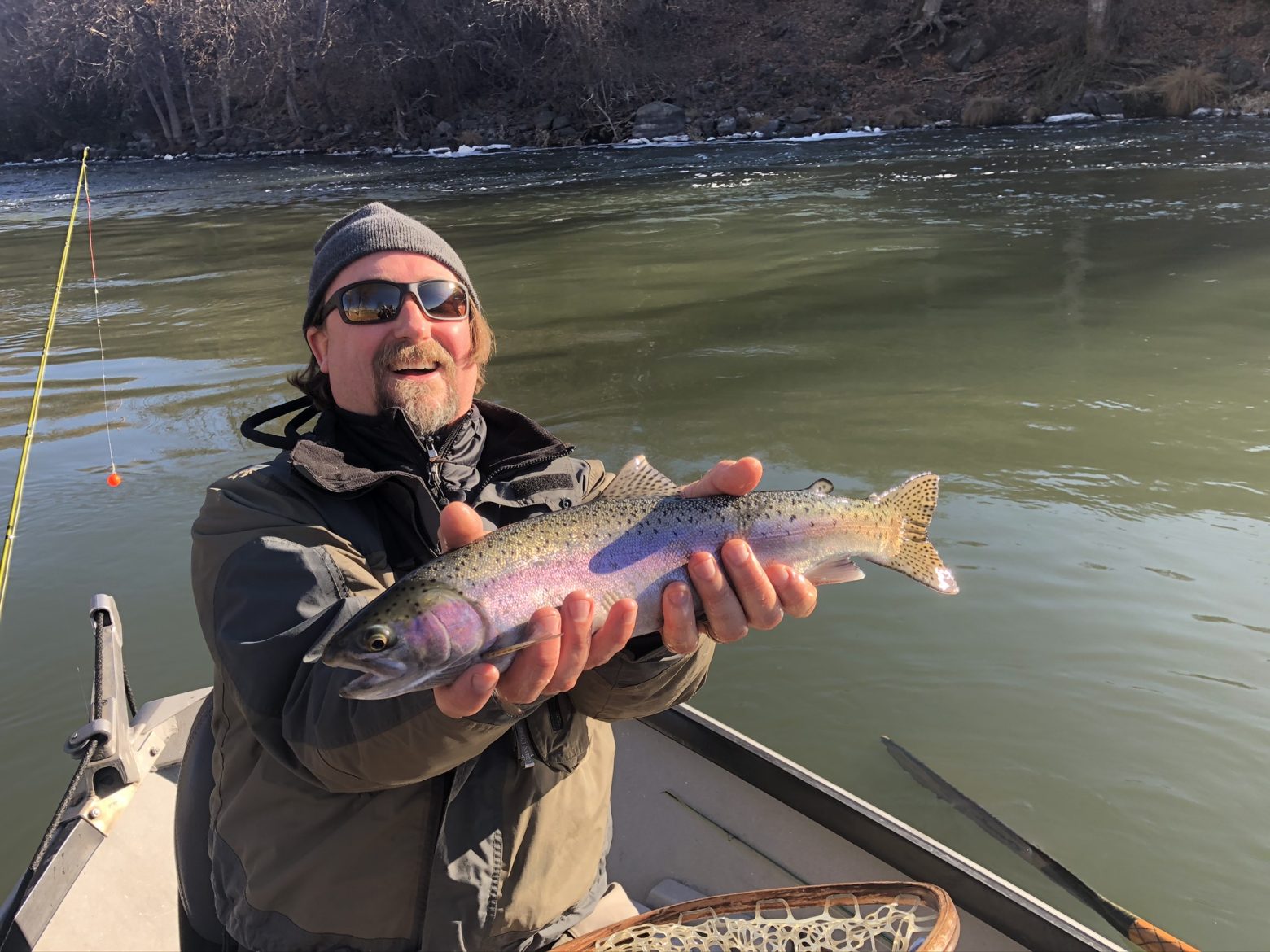 And another landed Teach! Hope to see you back in February. 🙂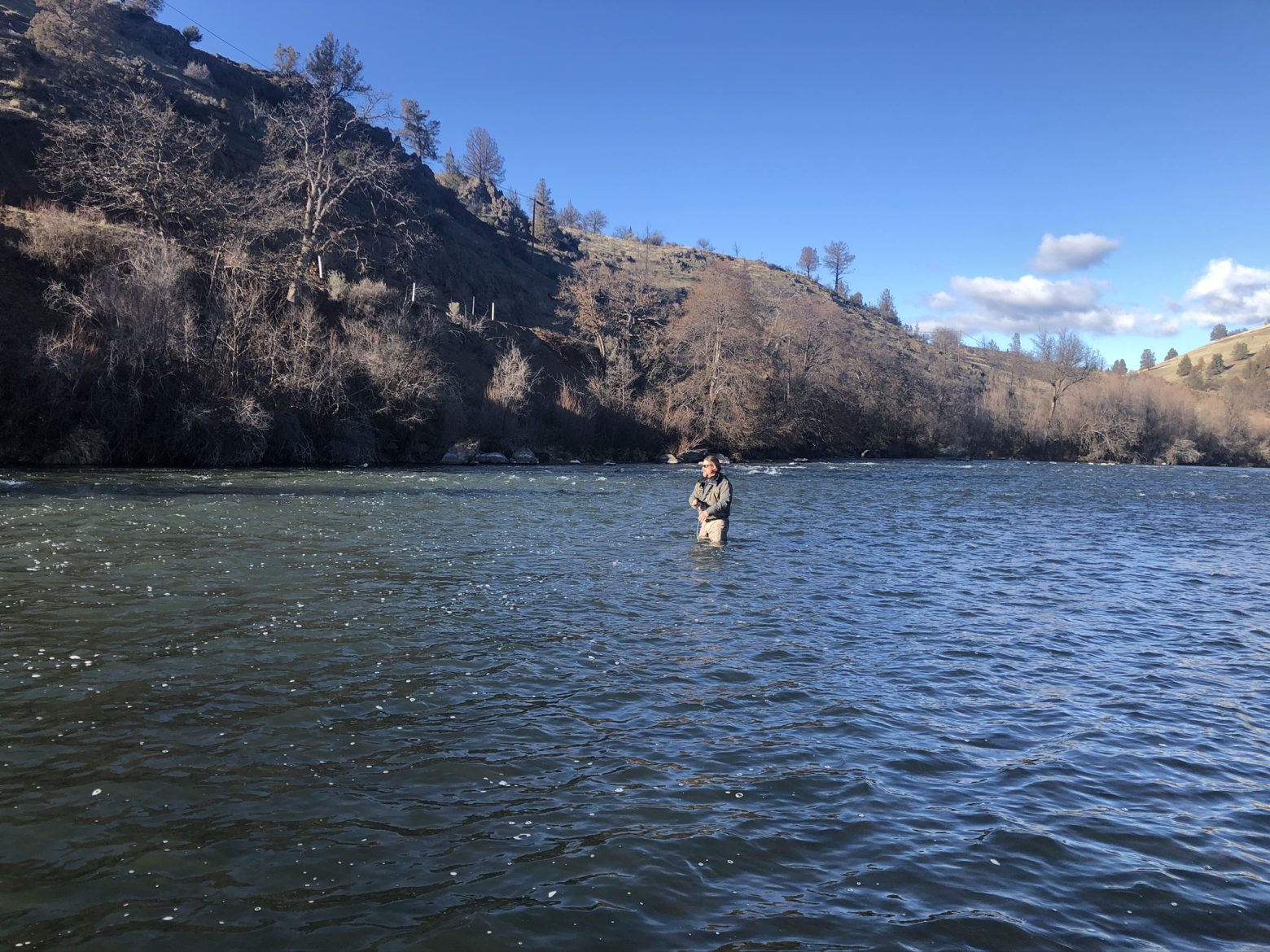 At lunch Adam swung a fly I tied just for swinging nymphs and streamers on the Klamath River. He caught a nice adult steelhead within minutes of his dosie-dough, here's the fly below.
Jack Trout is thoughtful and dedicated to the core from sunrise to sunset. He told me that my father-in-law and I should expect to catch at least five steelhead if we were really on our game. Then on the day of our float, under his tutelage, we landed twelve steelhead and hooked countless others. He blew our expectations out of the water — literally. Steelhead are notorious for being extremely hard to catch, but he made our dream a reality! (He also is an awesome chef and his mid-stream lunches are gourmet!) If you are considering a guide, don't settle for anything less — float with Jack Trout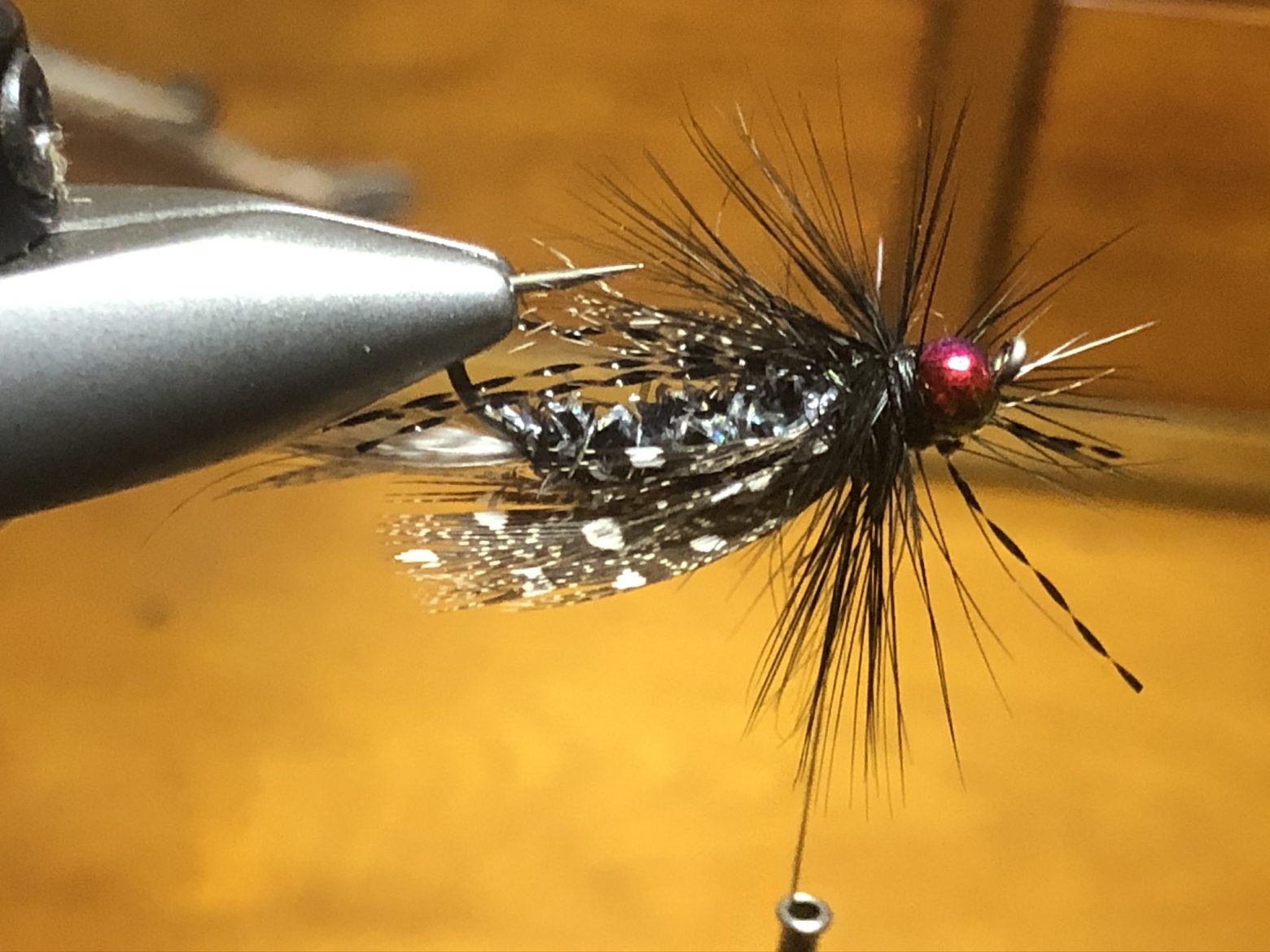 It's a variation of the Silver Hilton, I'm going to call it the Klamath Tye Dye.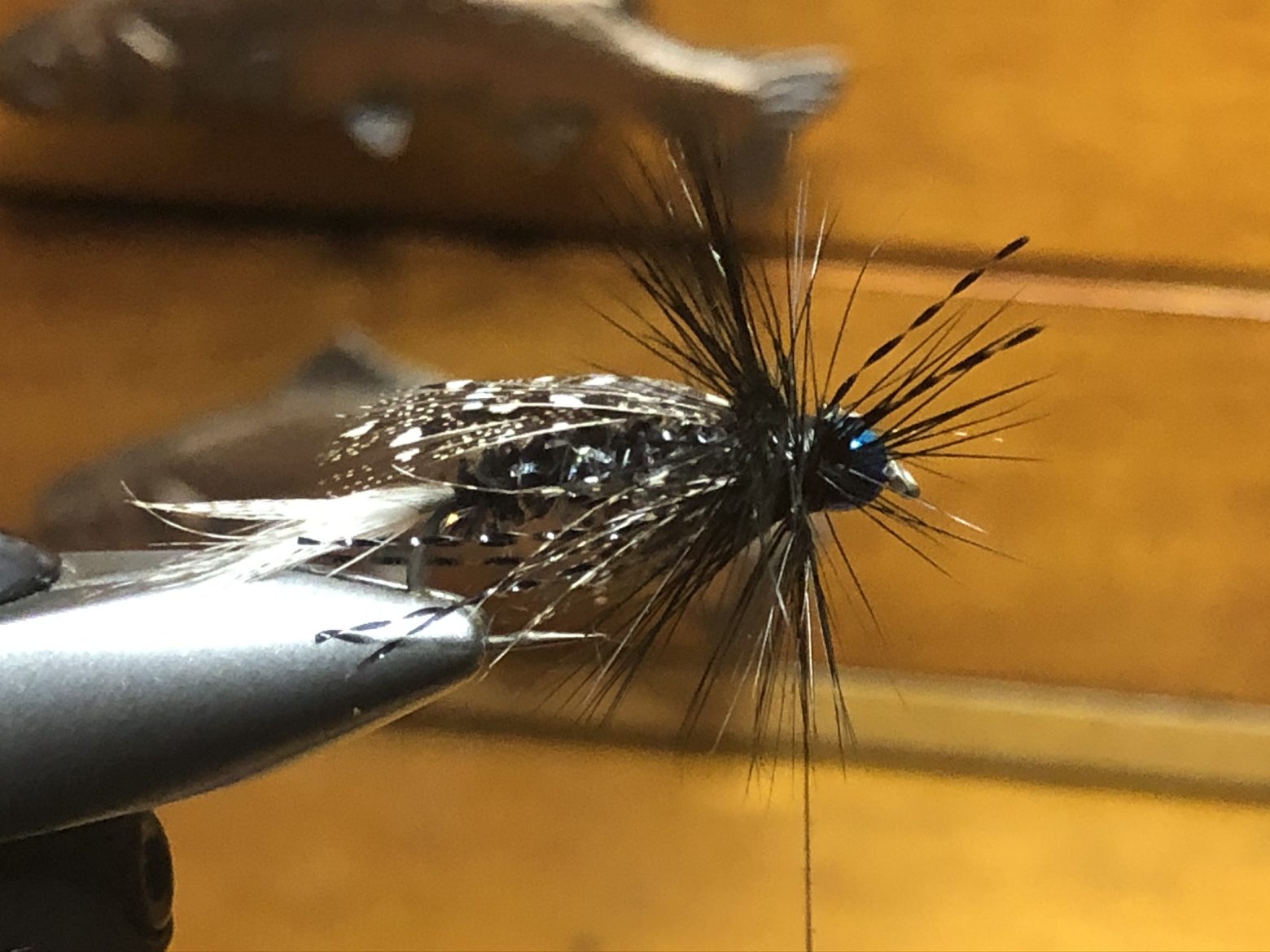 Pretty easy to tie and the legs look really buggy, it's proven on the Upper Klamath and gives reason for the season.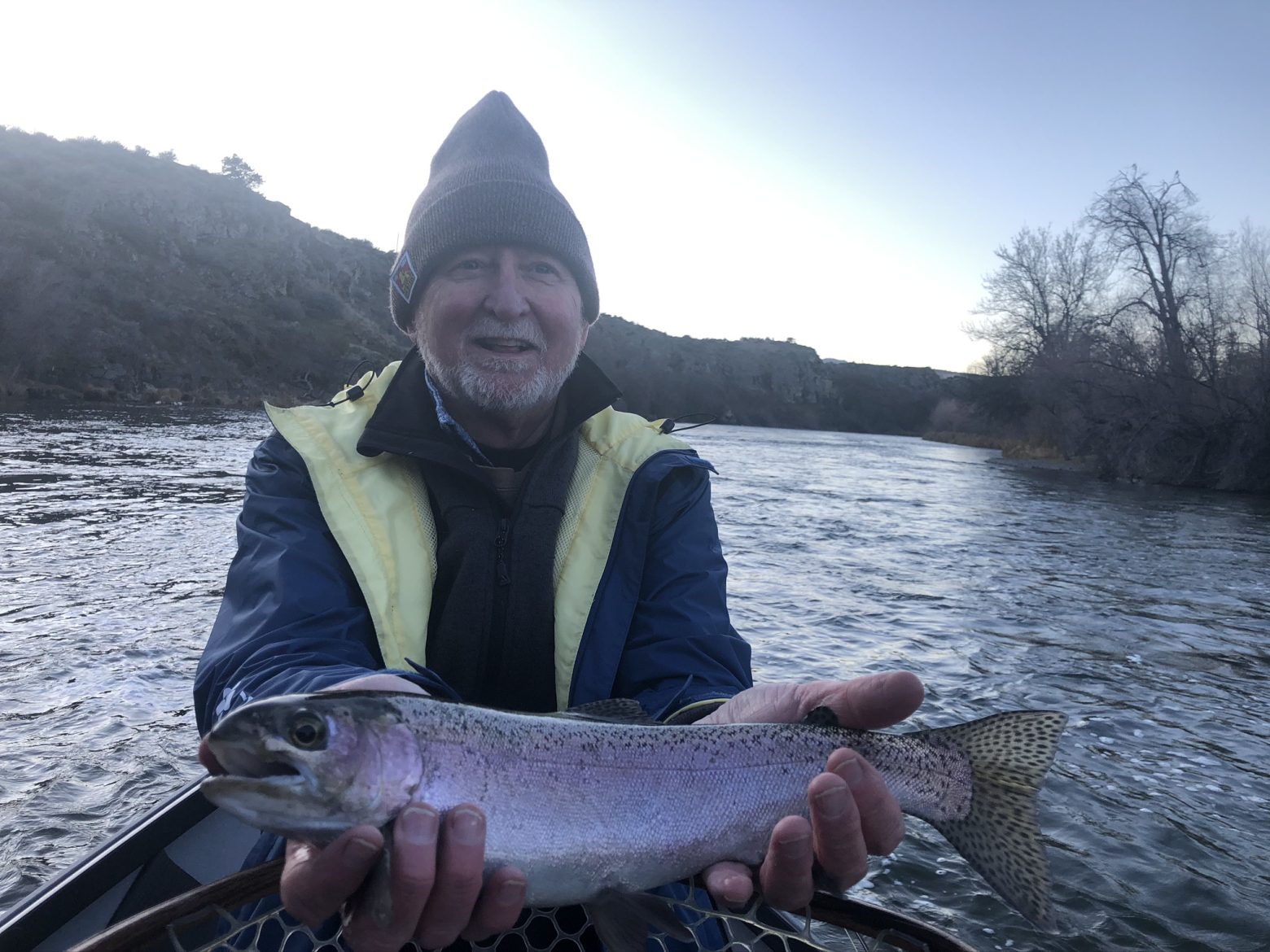 Nice catch, poor little guy has gingivitis, remember floss that tooth or lose it mister, my dentist used to say that to me as a kid, good advice.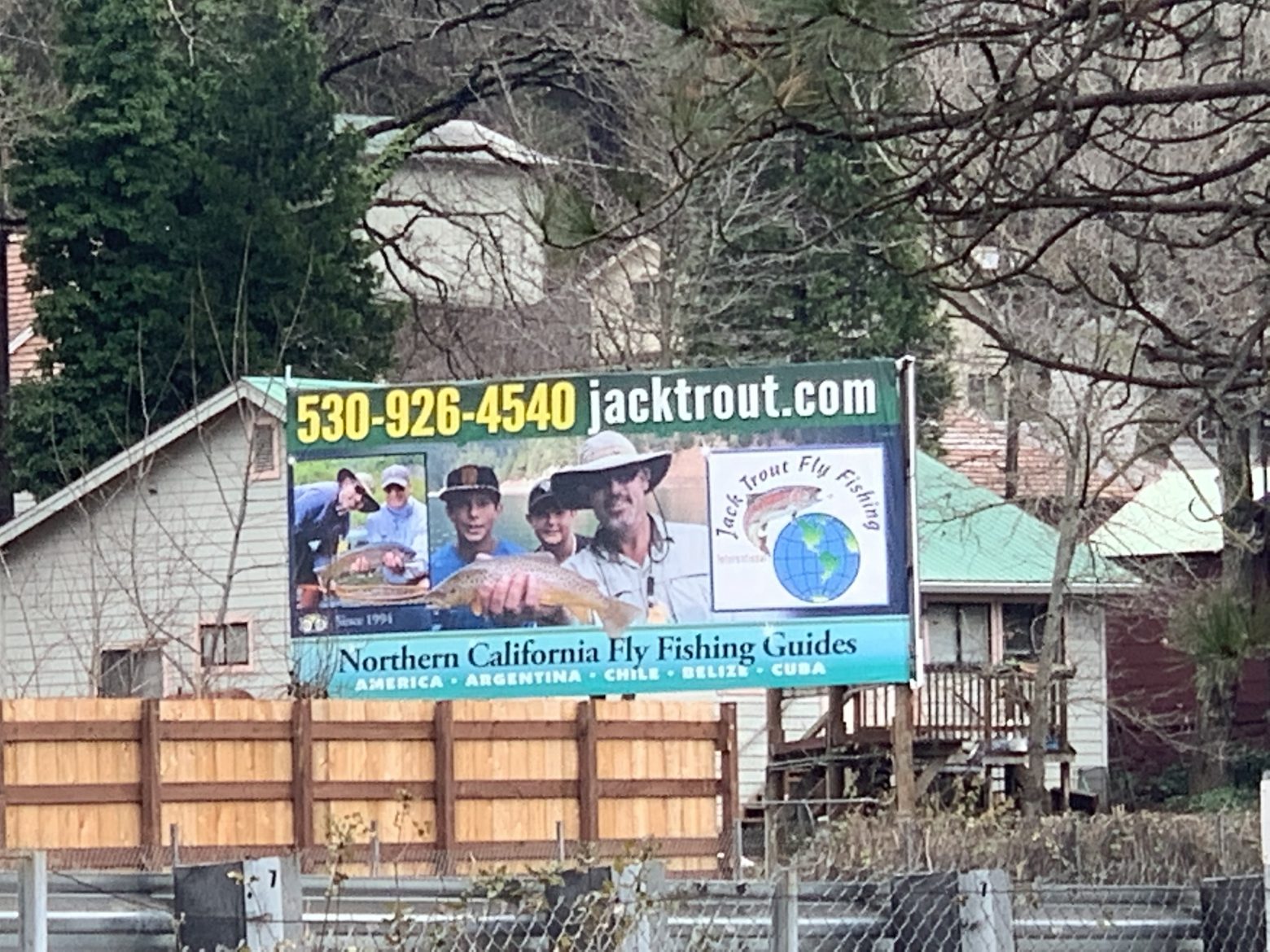 I got a kick out of the owners of this fence telling me they made sure the height didn't cover our sign on Interstate 5, near Dunsmuir, California. Now there's a supportive community for you, I sure love the Shasta area!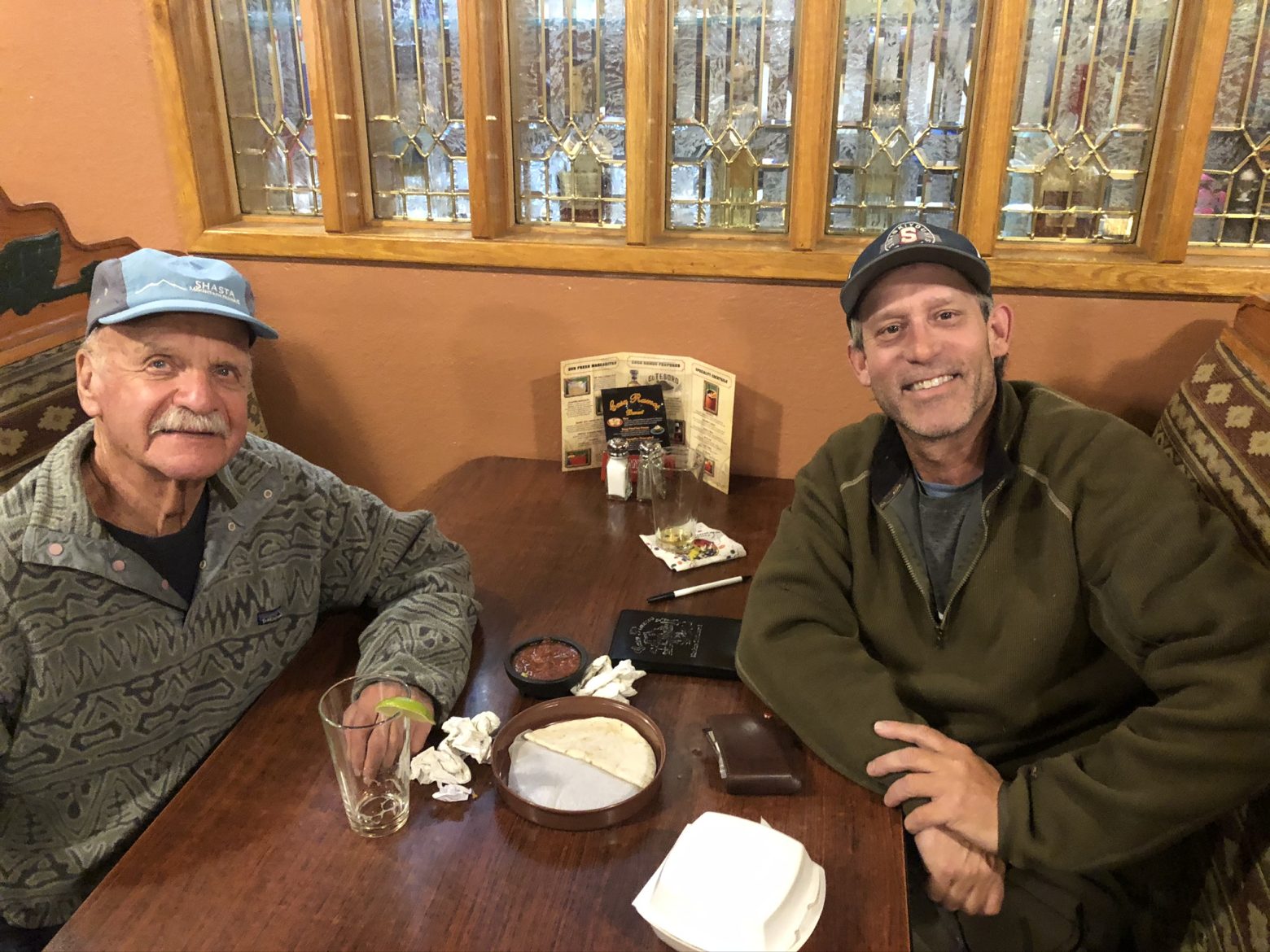 Get Legend Michael Zanger's Book's on Mt Shasta, America's Climbing Legend & Author. We can get him to sign it while you're up here! 🙂
https://www.amazon.com/Mount-Shasta-History-Legends-Lore/dp/0890876746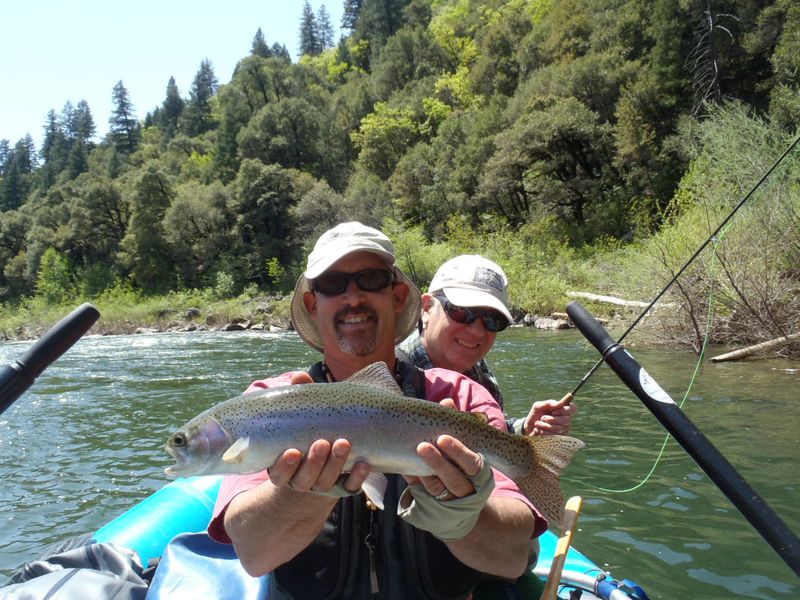 Coming up in April is the Upper Sac Fly Fishing Raft Trip –
https://www.jacktrout.com/index.php/destinations/upper-sacramento
Hope to see you out there this year! Troutline: 530-926-4540  or email:  info@jacktrout.com
Possible a guided adventure on the McCloud River after the 4th Saturday in April, when it opens.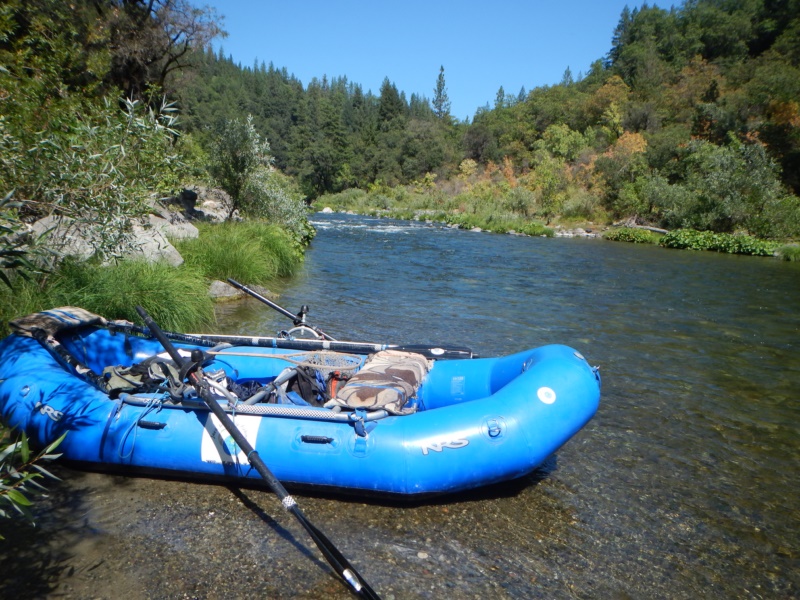 Or possible both? A day of floating and fly fishing the Upper Sac out of my raft and a day on the McCloud River?
SIERRA COUNTY FLY FISHING THIS SPRING SUMMER & FALL
https://www.jacktrout.com/index.php/destinations/yuba-river.html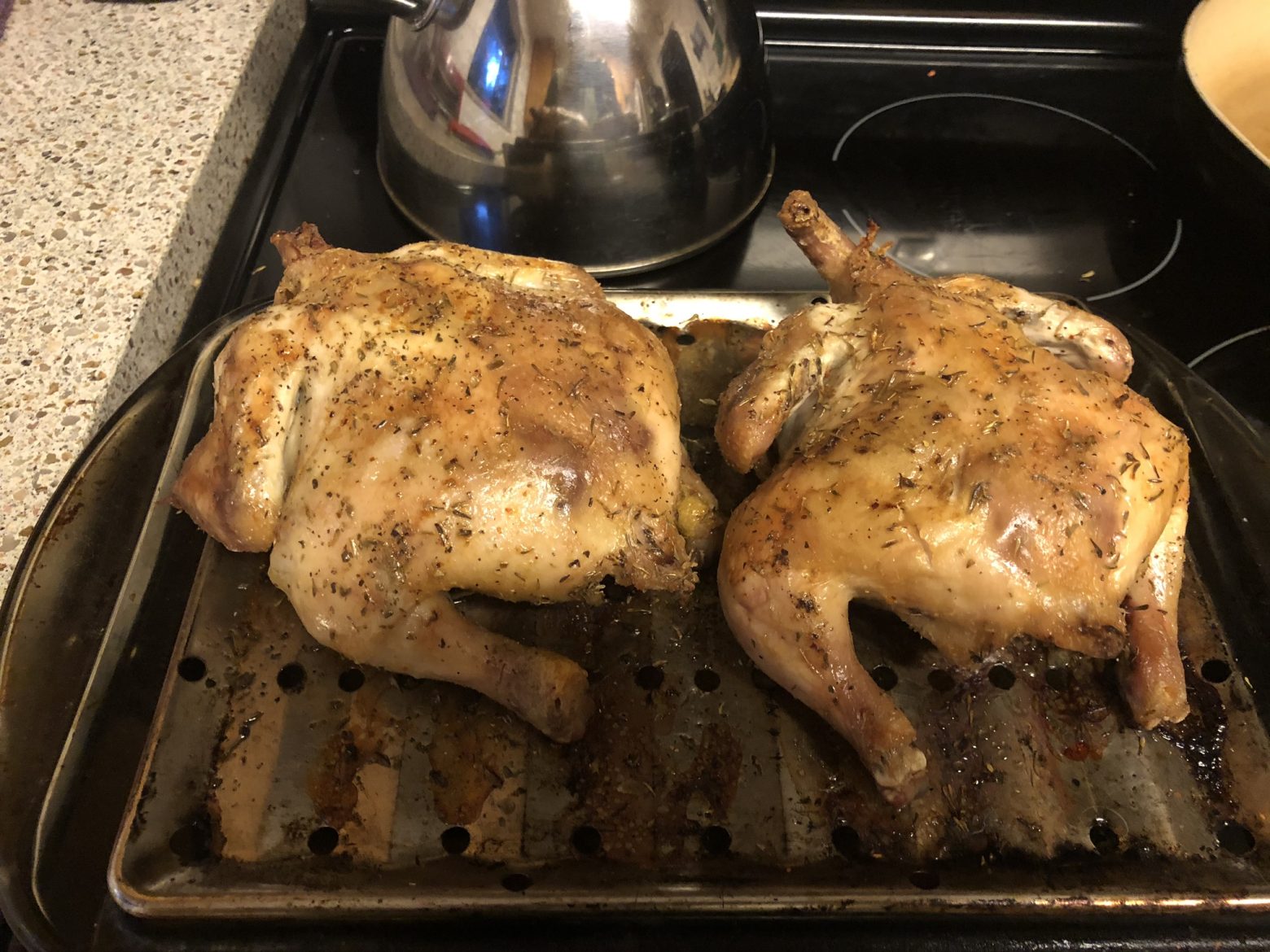 Let me know if you want Cornish Game Hens for lunch?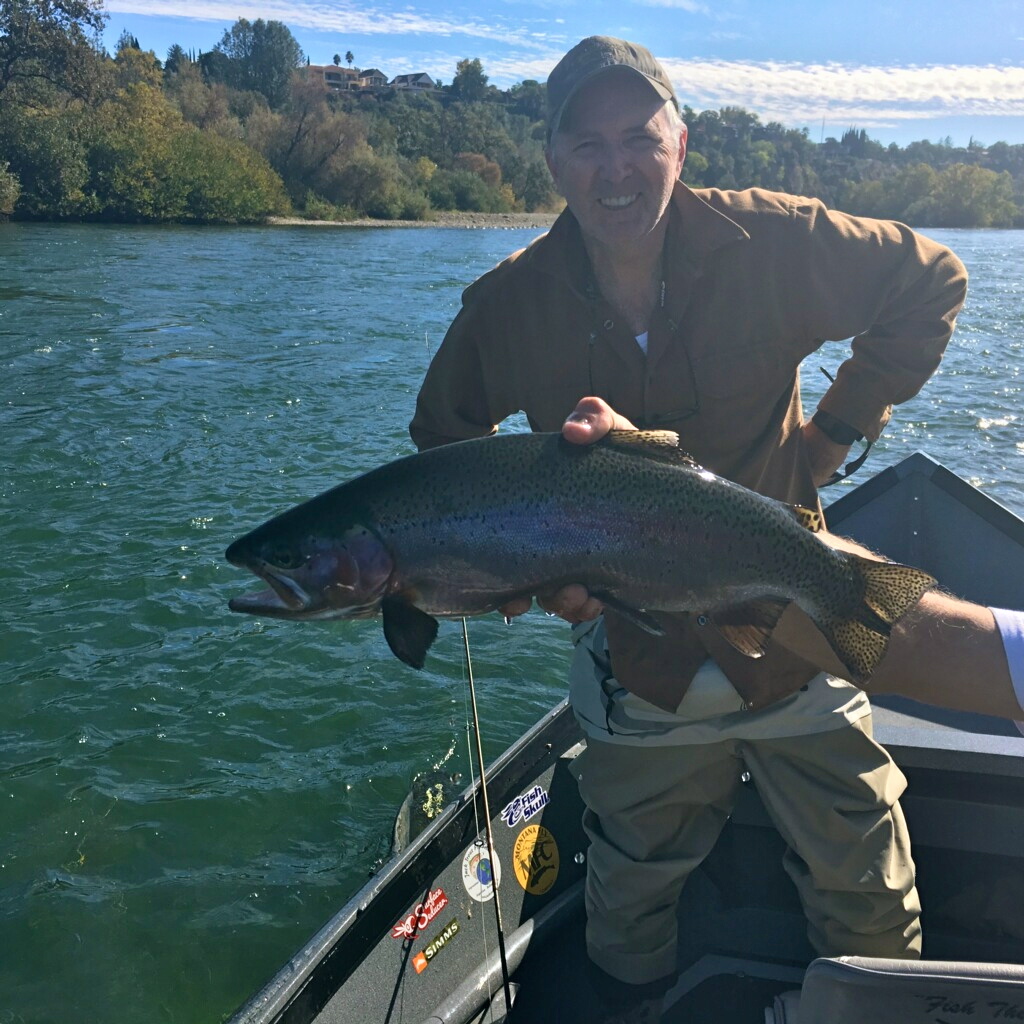 Ryan Williams, Chris Gearhart and me guiding you and your group outing on the Lower Sacramento River in 2020.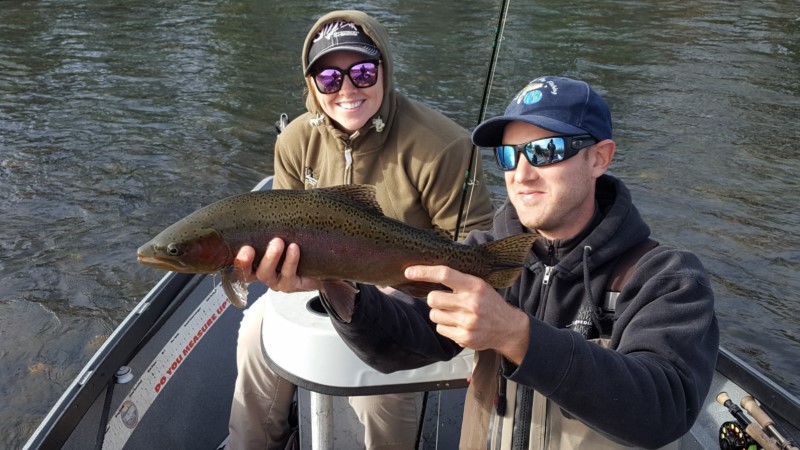 Ryan Williams, America's Favorite Fly Fishing Guide.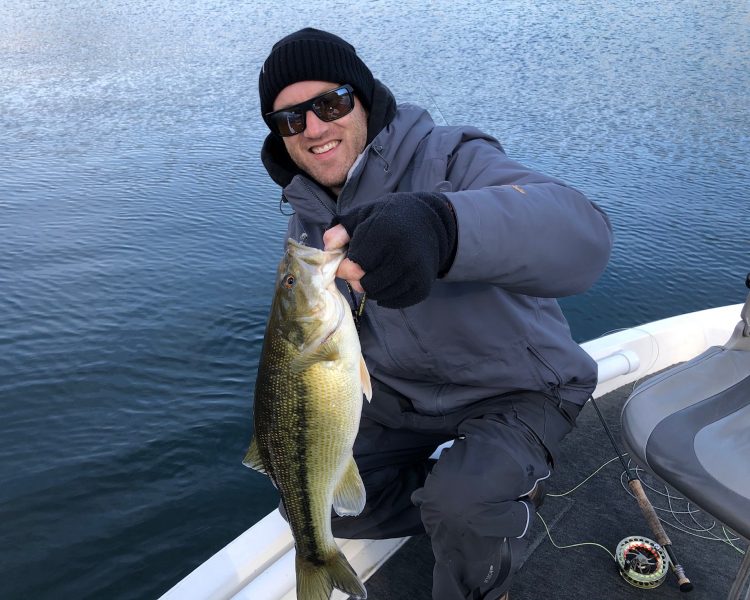 Ryan Williams Bass Report For Northern California – The Sports Foremost Fly Fishing & Fly Tying expert as seen in Northwest Magazine, January 2019. 
The lake has been fishing very well this winter. Getting lots of nice average sized fish and quite a few of them throughout the day. All their bellies are full, feeding on pond smelt heavily. Fish are clean, healthy, and happy. All the solitude one could possibly need. And the action will continue great into spring from here on.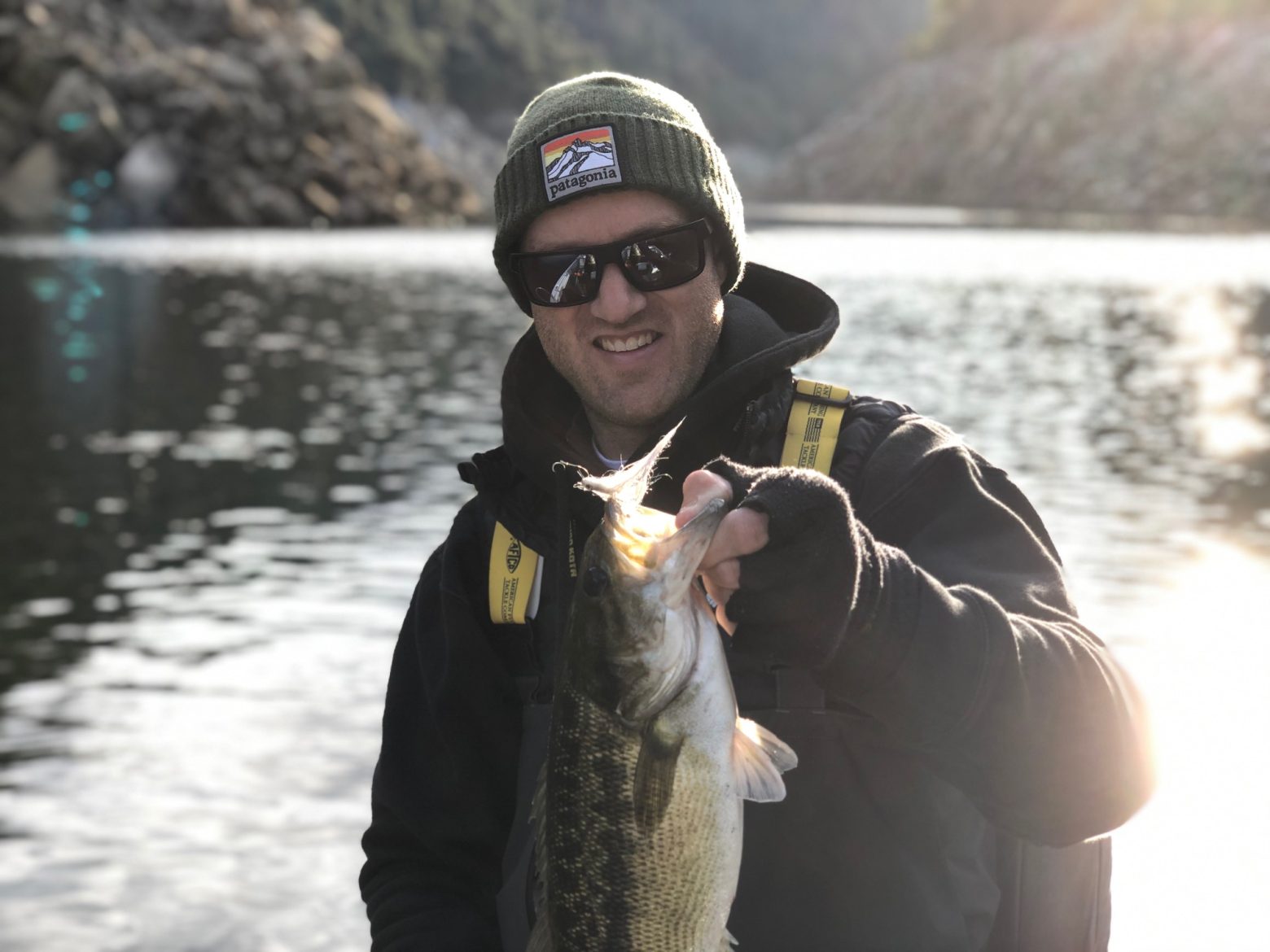 Ryan Williams will never let you down, he will be one day inducted into the Fly Fishing Hall of Fame.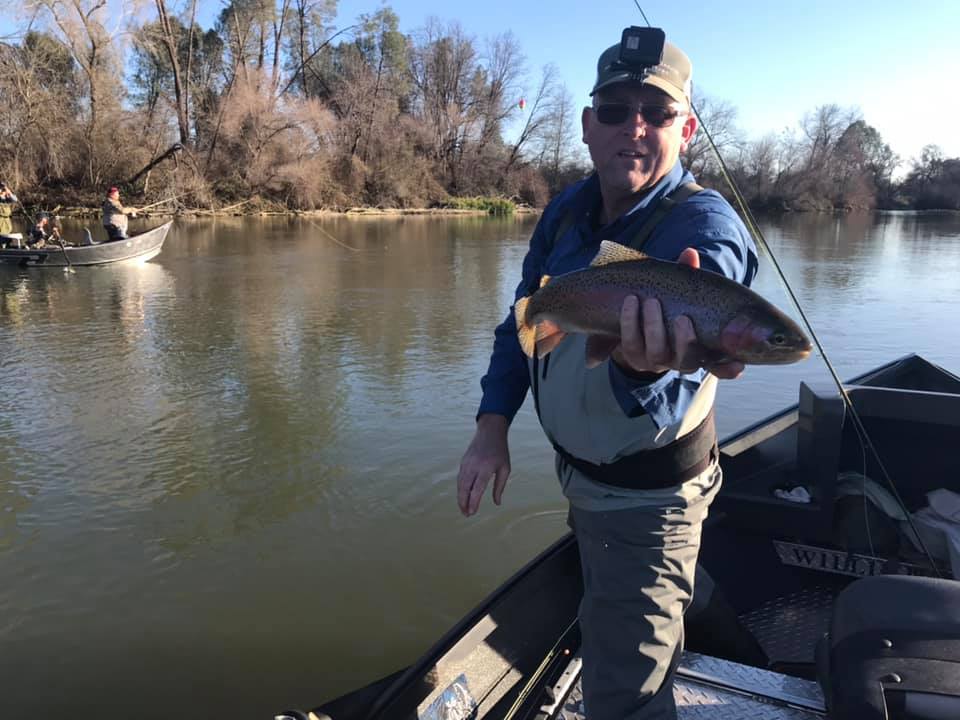 We like to catch trout like this in spring on the Lower Sac out of Redding, California for a fair price with all gear included, flies and a great lunch.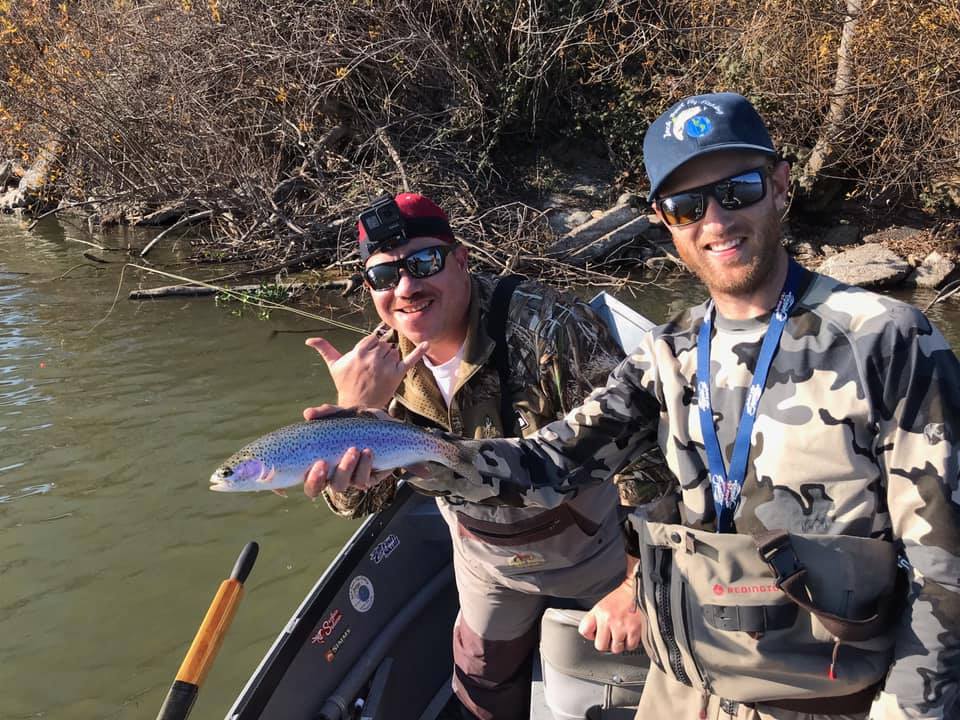 Happy clients one after another with Ryan Williams at the helms, he runs a tight ship folks.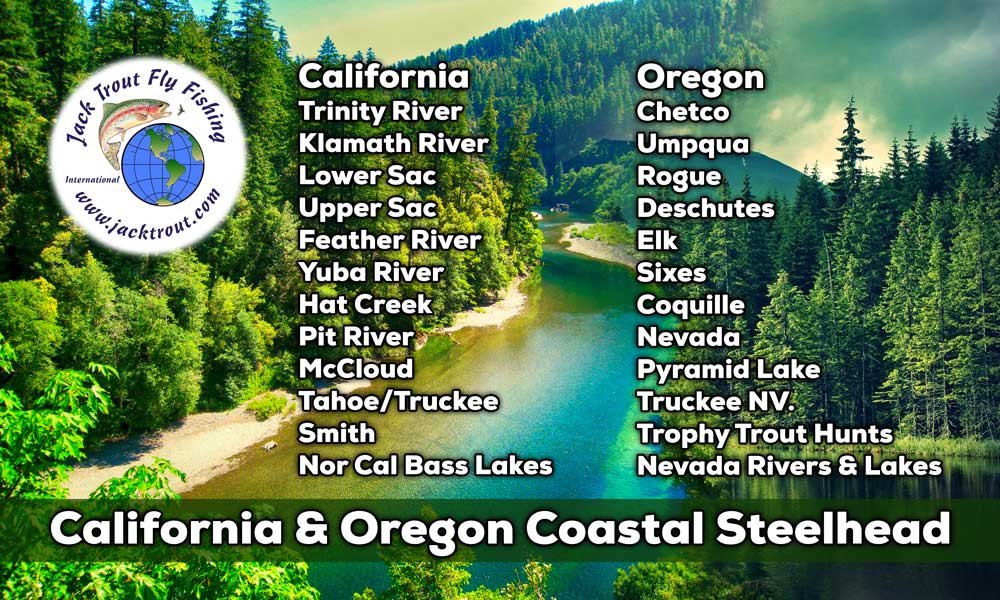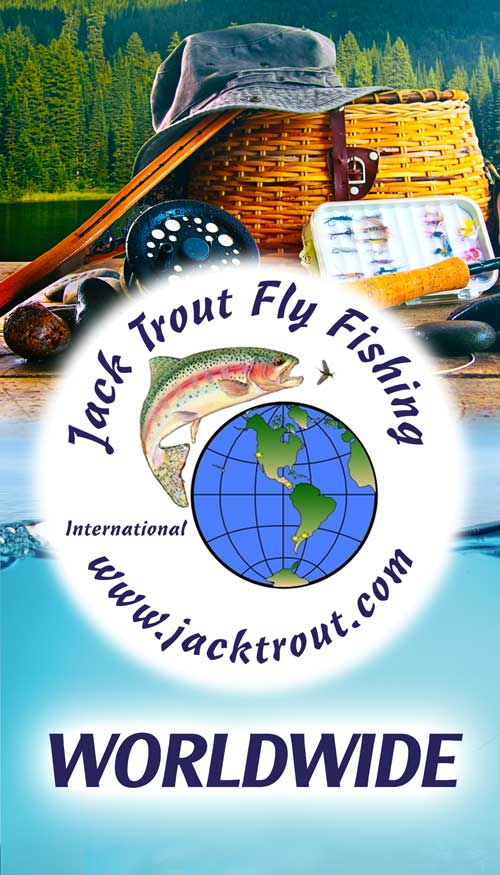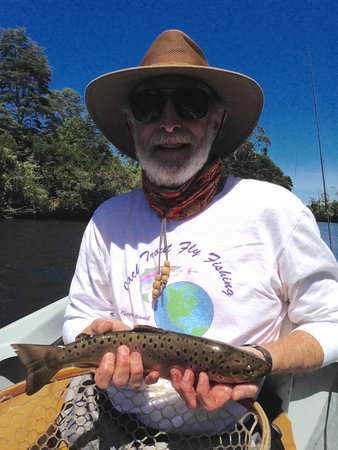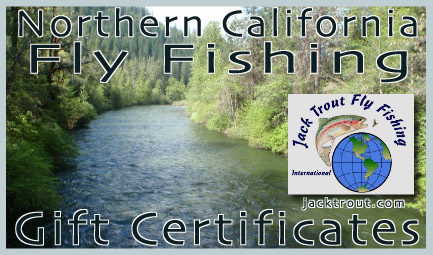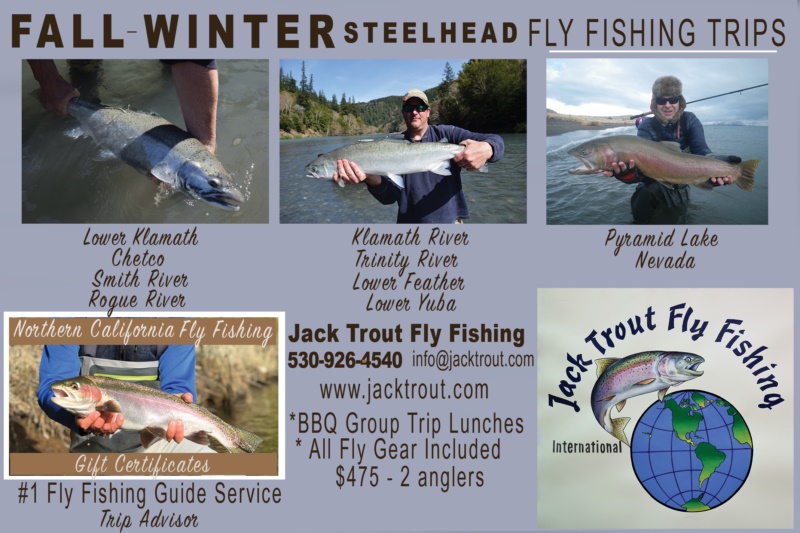 Meet The Team Trout International Fly Fishing Guides – https://www.jacktrout.com/index.php/guides-instruction.html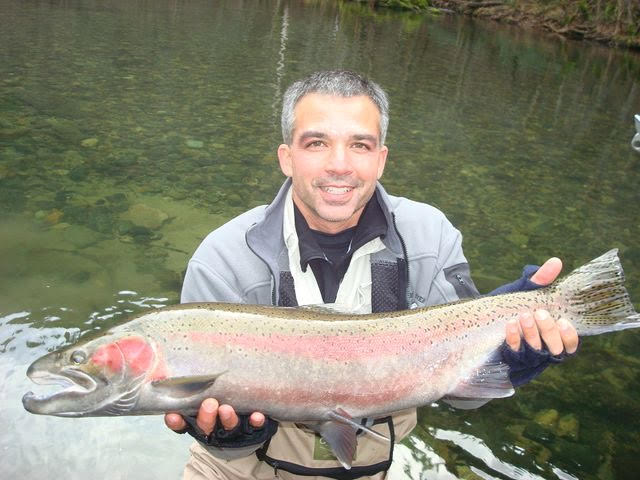 Chris Mohandie –
Reviewed November 2, 2019
Jack is incredible, knowledgeable, and entertaining! I caught my lifetime biggest steelhead- a wild one- while fishing with him on the Trinity river. I also landed a massive salmon on the fly on the Klamath. Three times we had it to release, and on the final occasion, Jack literally grabbed it so he could safely release it back to the river, all 40 pounds plus of it! He and his wife have a top notch guide service that will spoil you!
https://www.jacktrout.com/index.php/destinations/trinity-river.html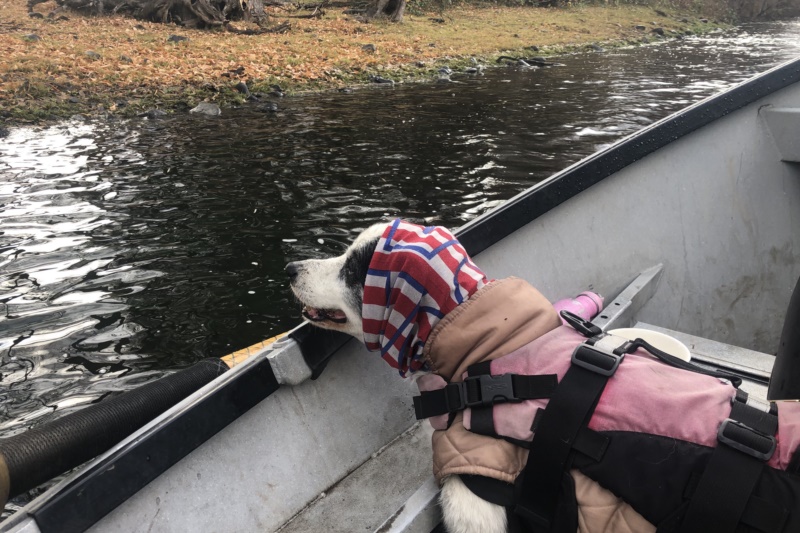 It's been tough on Beef Dog having to wait for more trips and braving the winter elements, I bought him some boots the other day, he sure appreciated that.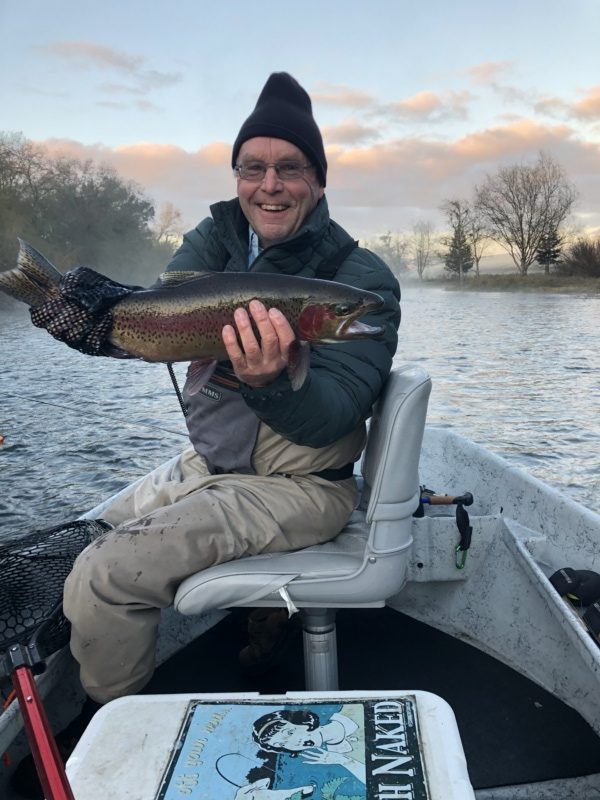 Mokelumne River Steelhead Is Wide Open Now, Only 1 – 1/2 Hours From The Bay Area
https://www.jacktrout.com/index.php/destinations/mokelumne-river.html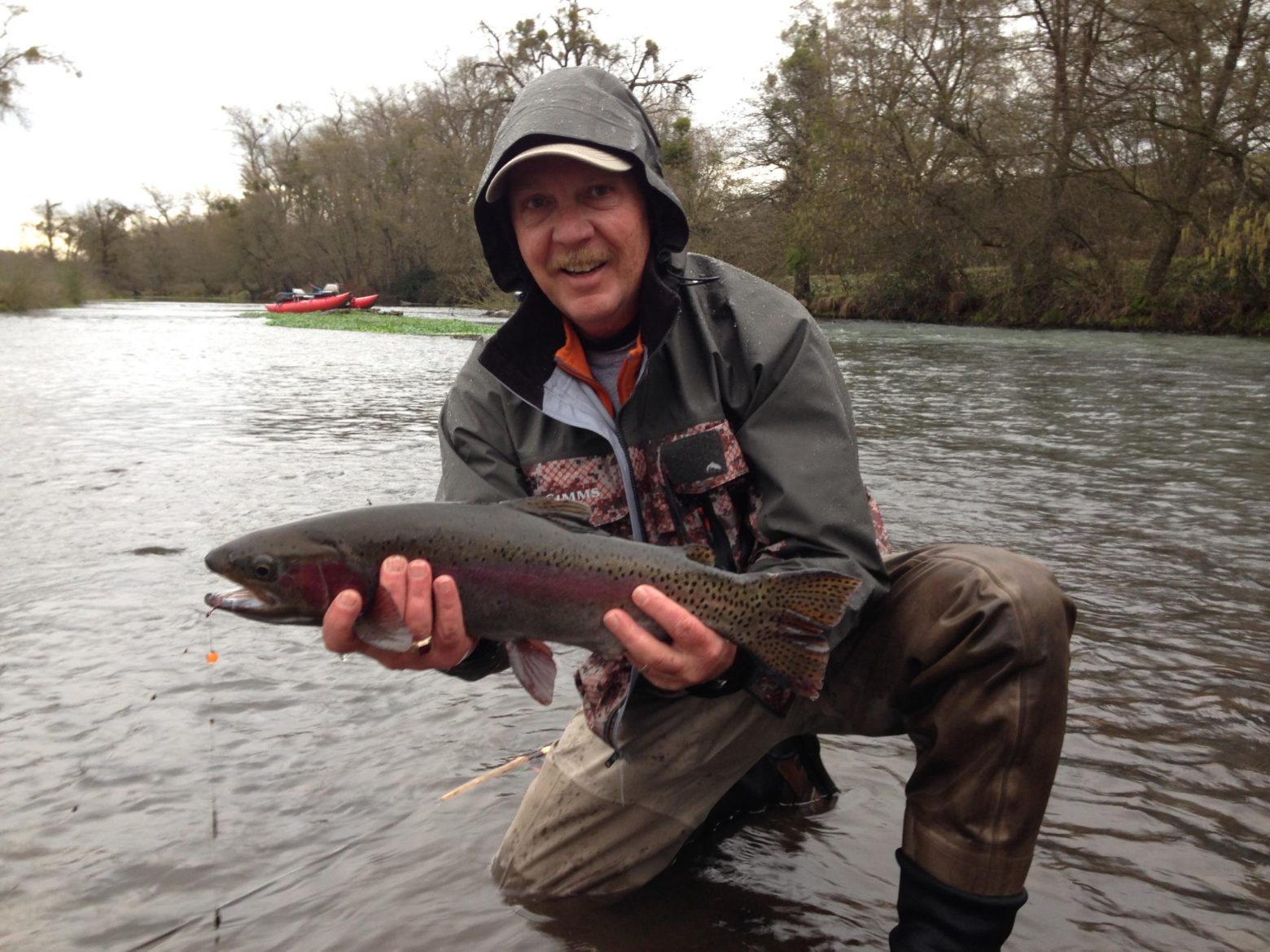 Chris Gearhart ready to guide you until March 31st, 2020 on the Mokelumne River for winter run steelhead.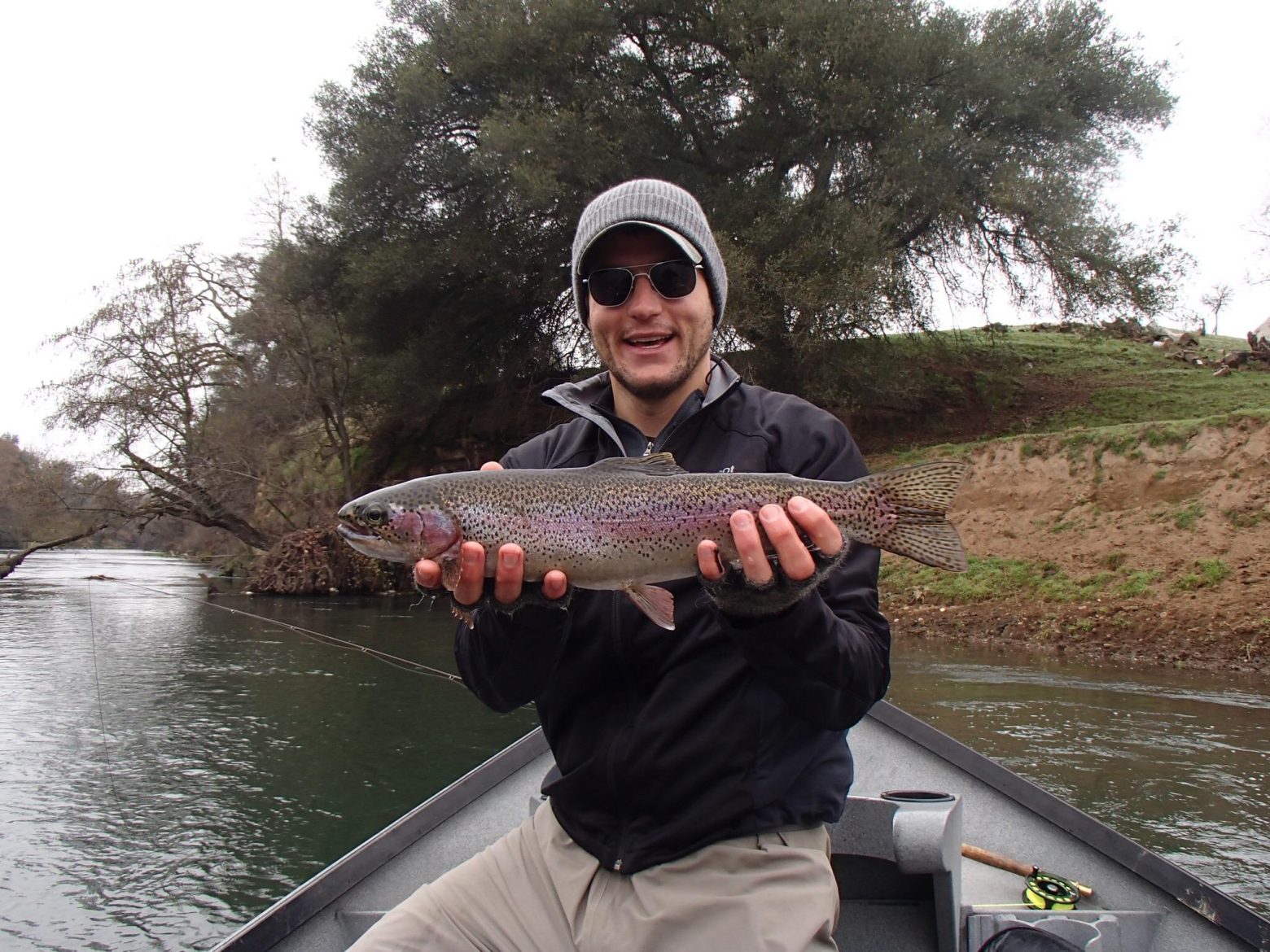 That'da be a trout if you ask me! So there's lots of action and this has been an incredible year for returns. 🙂
Rosie Stuhl, pre Shasta dam, caught this 50 to 60 lber. Chinook Salmon in the series of small rivers and creeks, most if not all gone from the Mt Shasta area. What was once Wagon creek and NF Fork Sacramento river off W.A Barr and what it used to yield for the residents of Mt. Shasta, Weed, Dunsmuir & McCloud before dams. The McCloud River had salmon like this too at one time. Thank you Michael Zanger for sharing this with me. 
 Get his Book on Mt Shasta.
https://www.amazon.com/Mount-Shasta-History-Legends-Lore/dp/0890876746
That's a big NEGATORE on the Shasta Dam Expansion and Westlands Water District They Can't Be Trusted.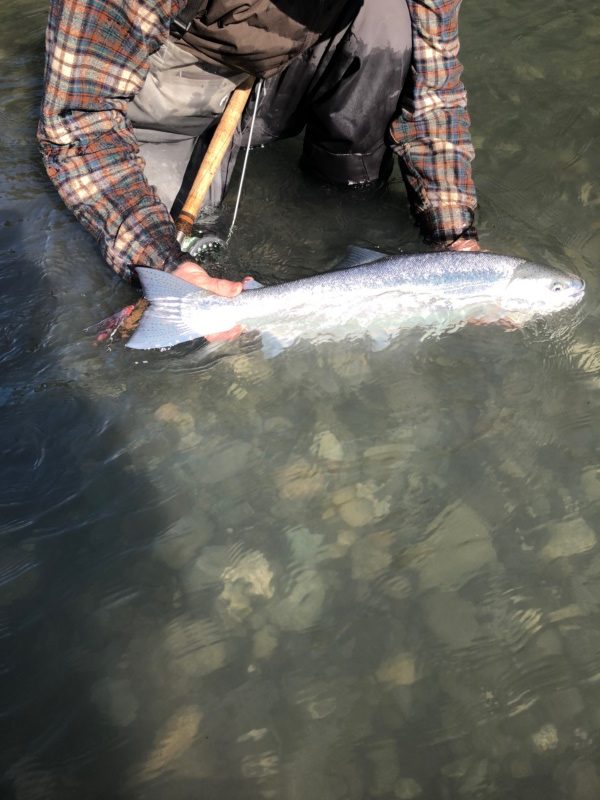 We are the spey casting experts on the Chetco River in Oregon.
https://www.jacktrout.com/index.php/destinations/chetco.html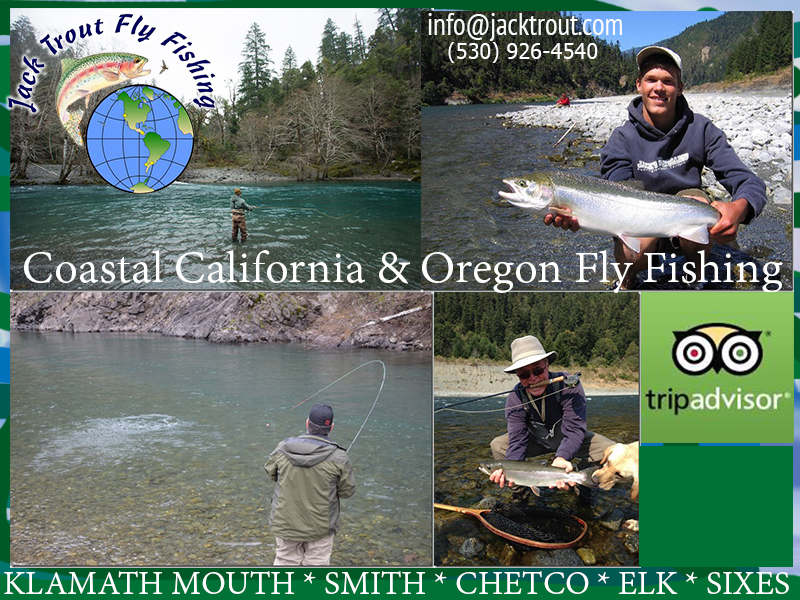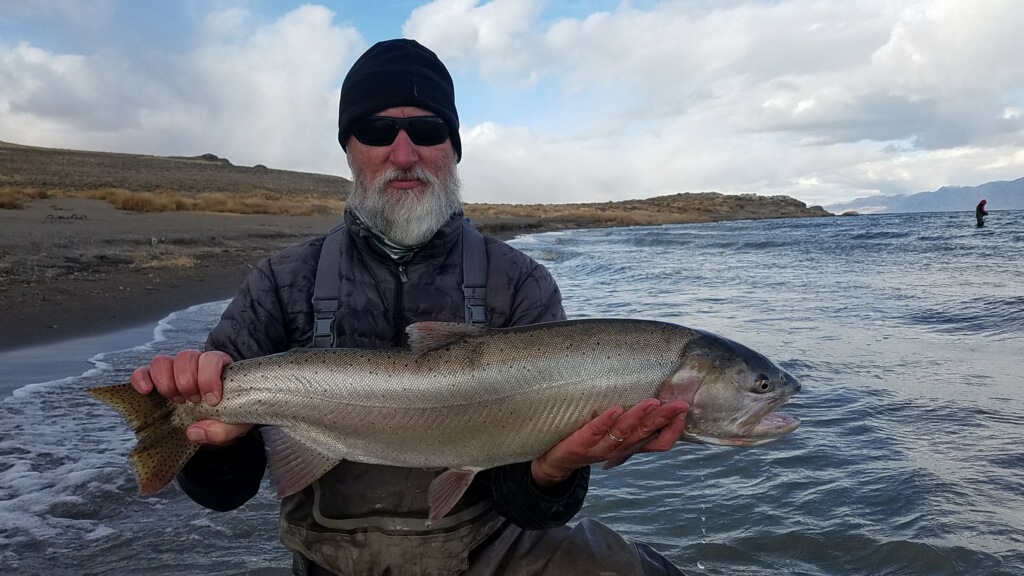 Pyramid Lake Beauty Caught on January 12th, 2020.
https://www.jacktrout.com/index.php/destinations/pyramid-lake.html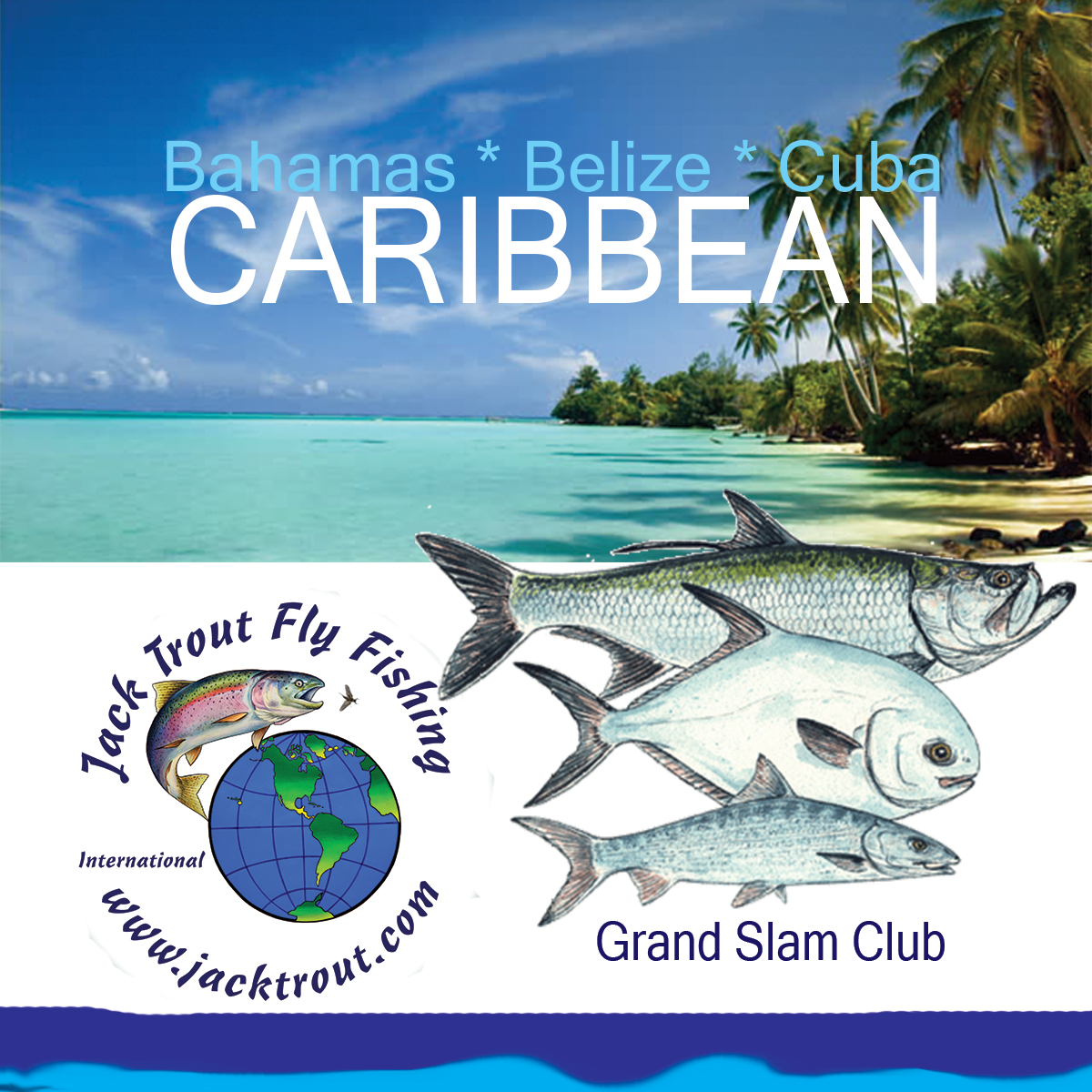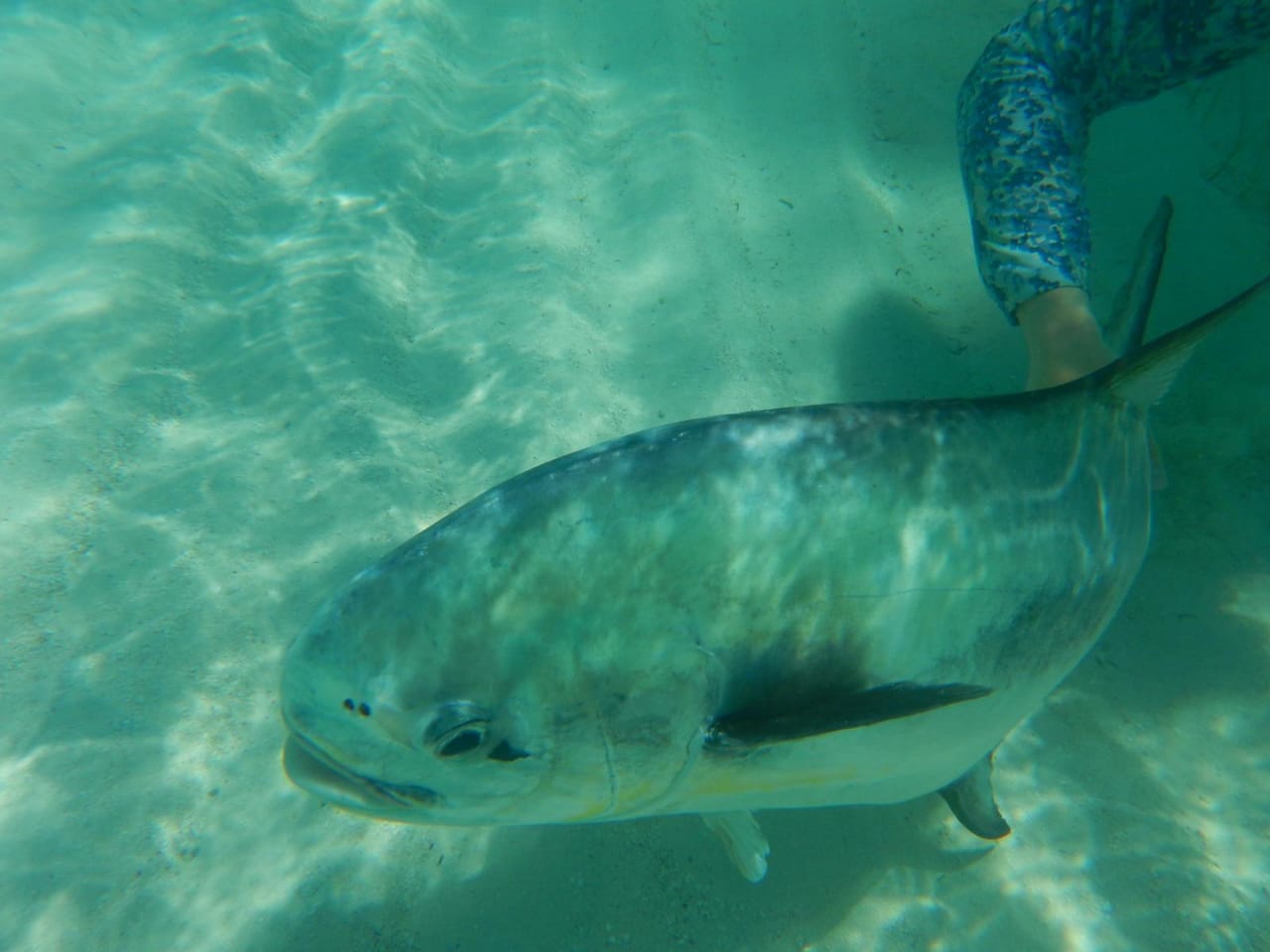 We jump permit daily in all areas of Belize. Belize City, San Pedro, Ambergris Caye, Caye Caulker, Dangriga, Hopkins & Placencia, we got you Grand Slam Covered in Belize, Central America.
https://www.jacktrout.com/index.php/destinations/belize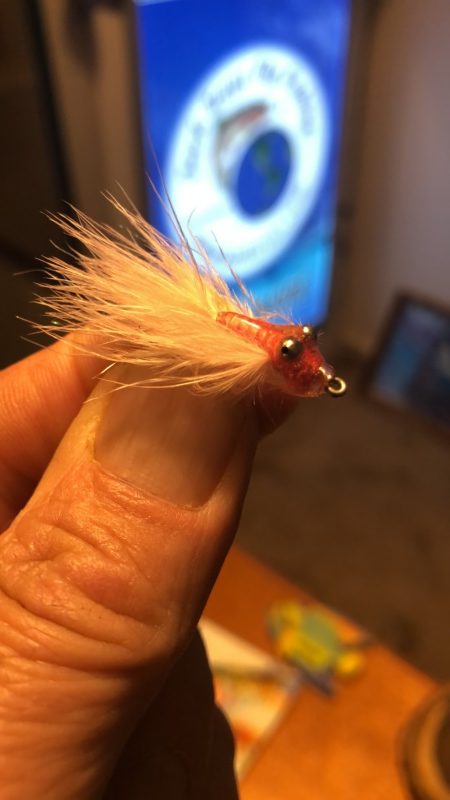 I've been tying up these epoxy Crazy Charlies, they work great for bonefish and permit in the Caribbean.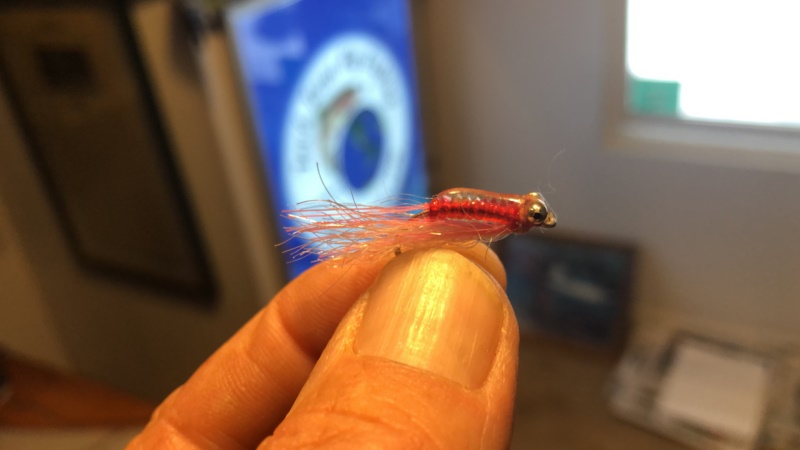 It's amazing what you can do with a shrimp imitation…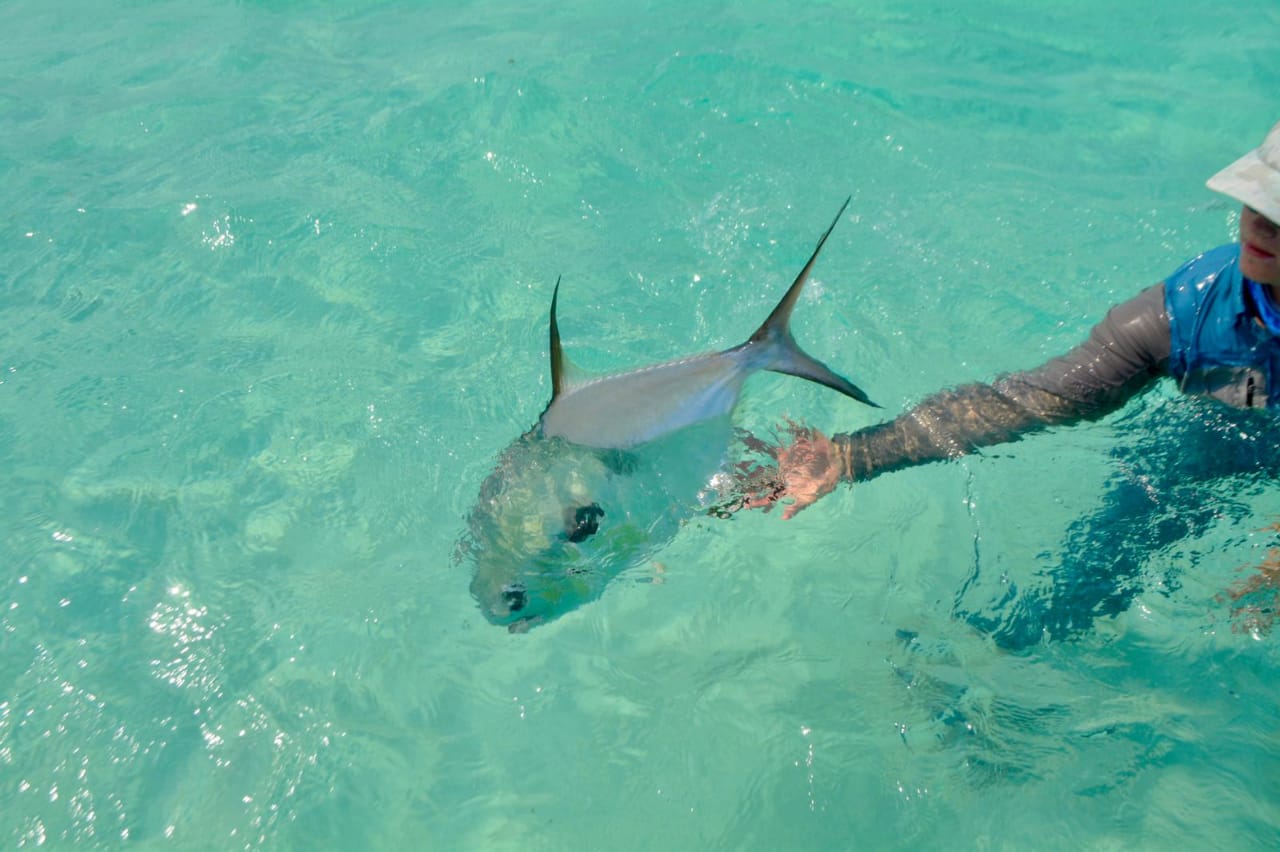 Possible this! Landing your first ever permit on a fly rod in the Caribbean, let us help you.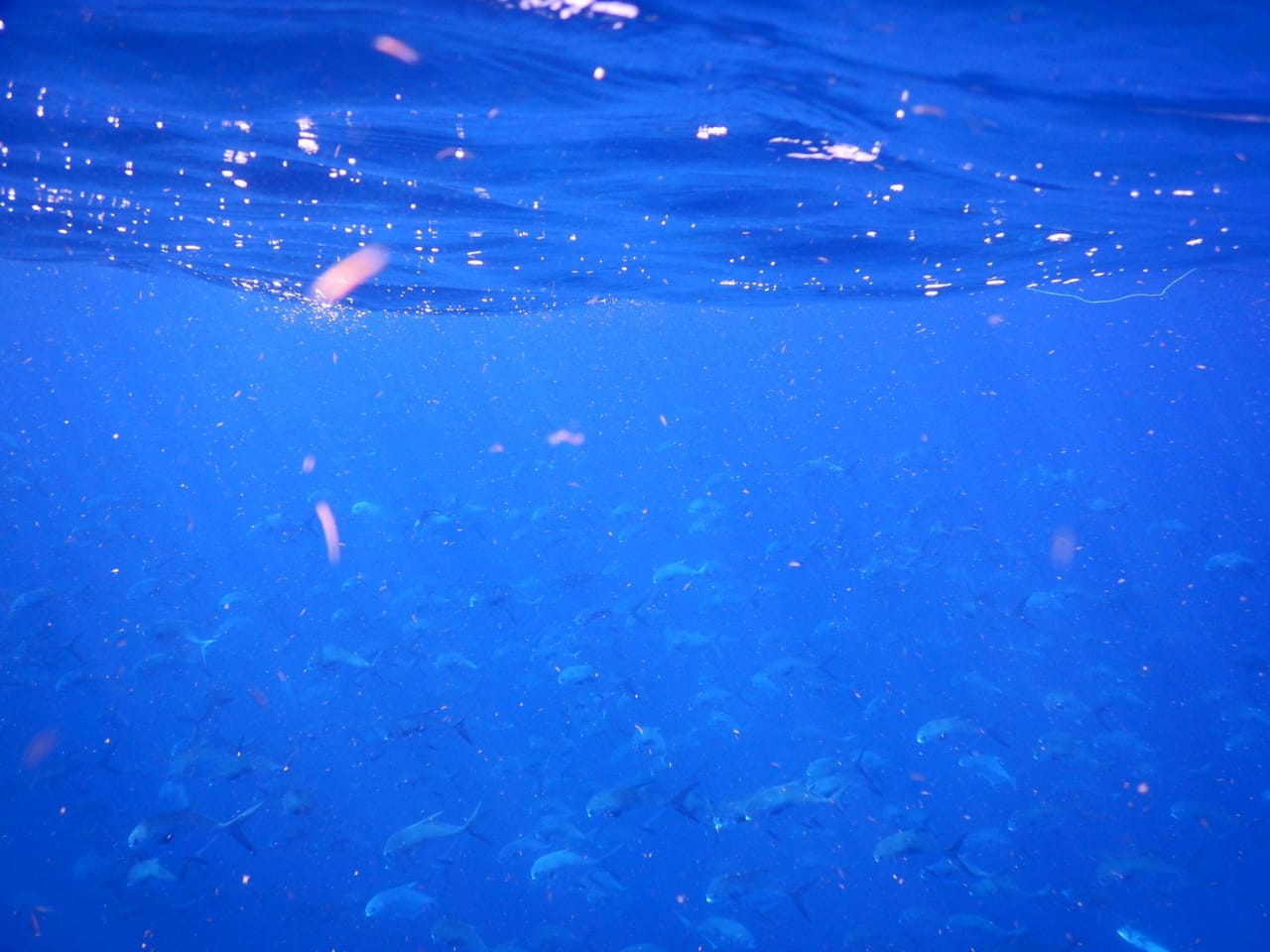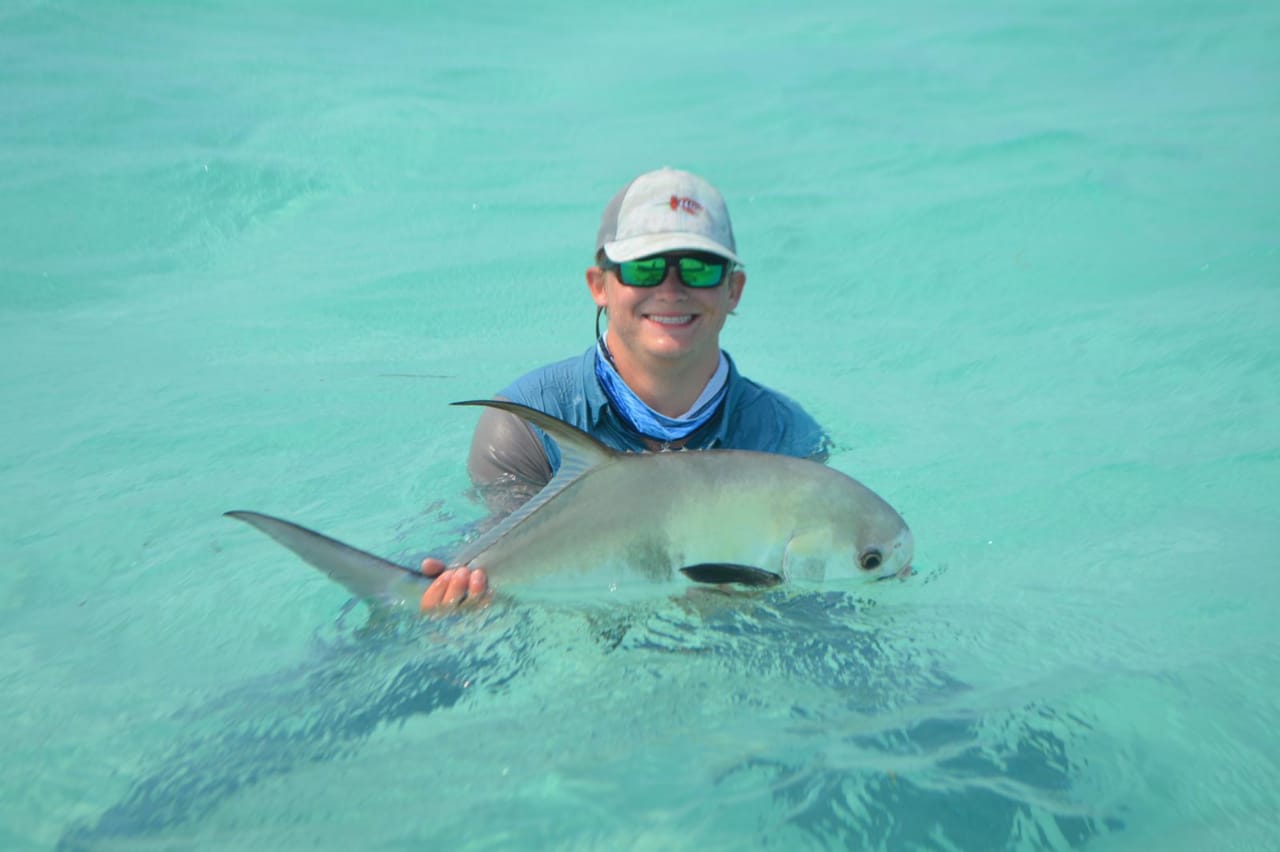 We are the permit experts and we can point you in the right direction for this or a Grand Slam of Fly Fishing.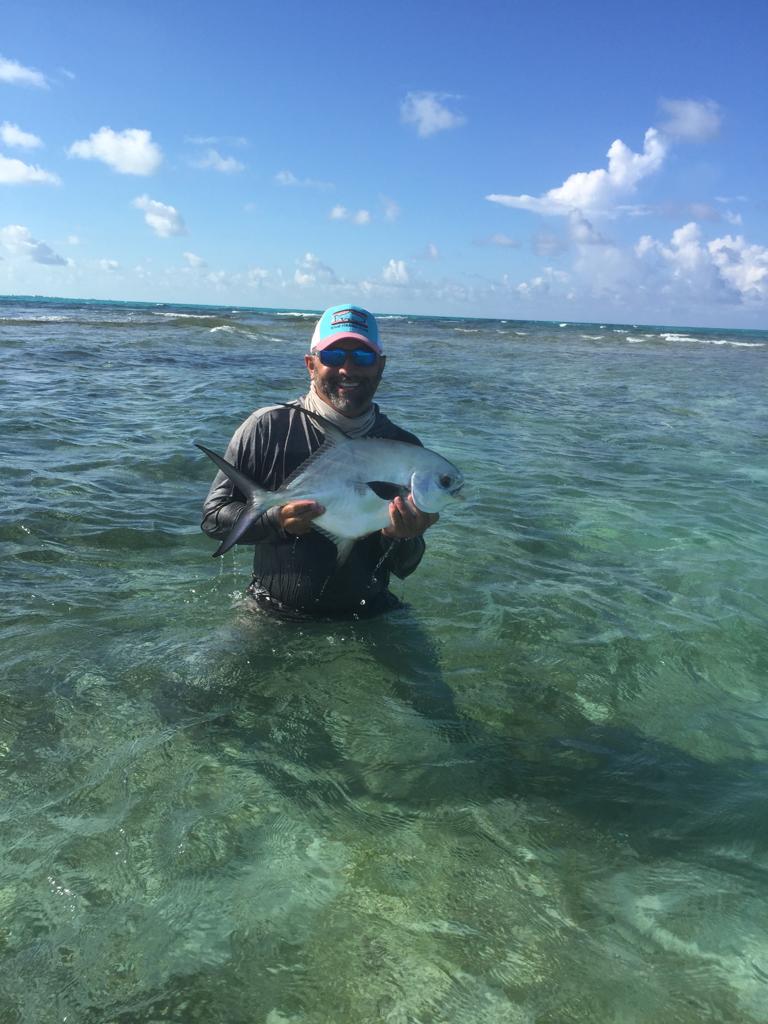 Let us make your dreams come true for an affordable price, we are proud to say we are the ONLY fly fishing guide service ever to have clients get off cruise ships pay $475 for two anglers with gear and flies included and get a grand slam!! Unheard of in the fly fishing industry as most have to pay thousands for the same opt.  That's the Jack Trout Fly Fishing difference. "It's our experience that makes the difference." jt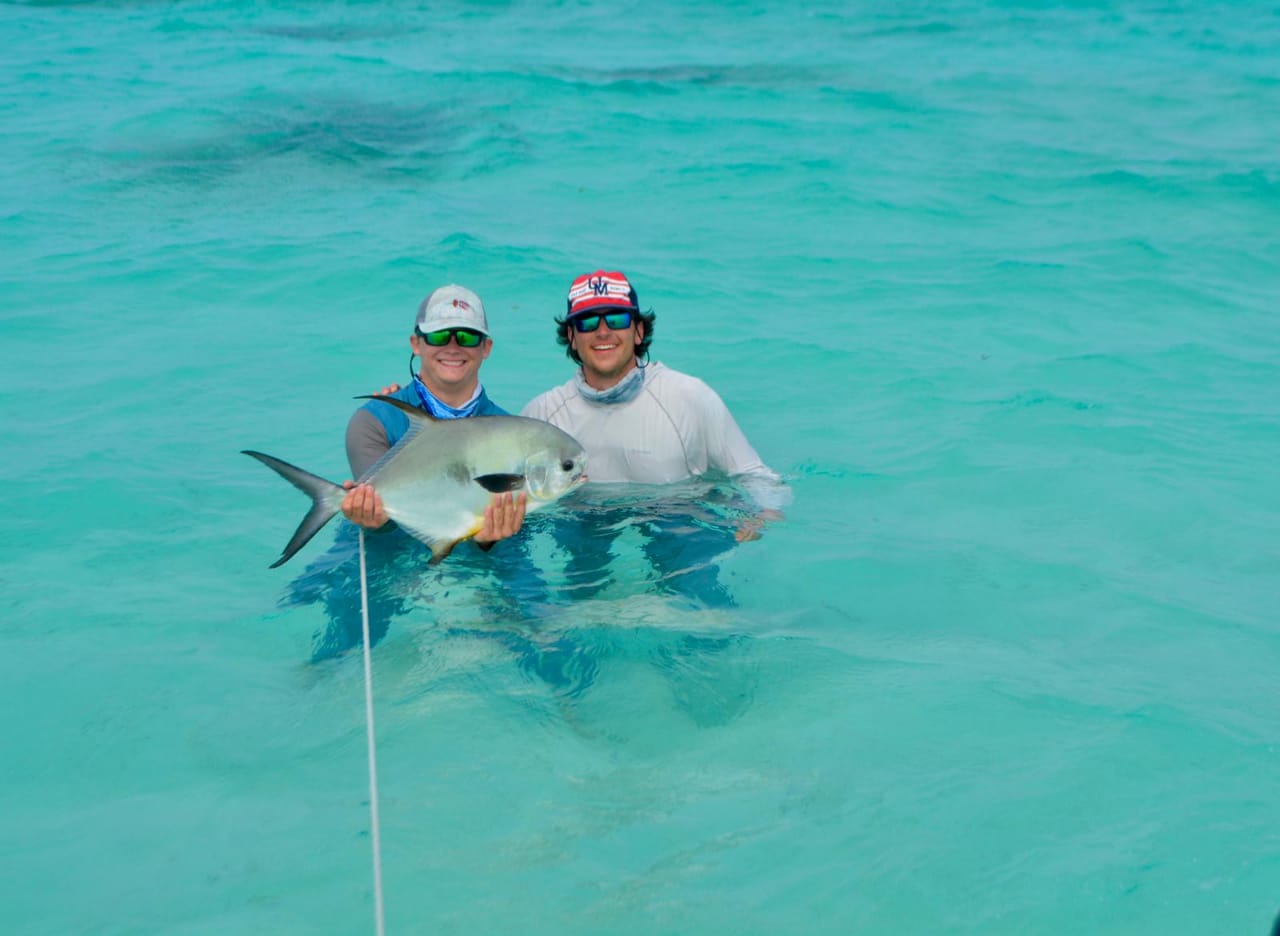 A Yawsa!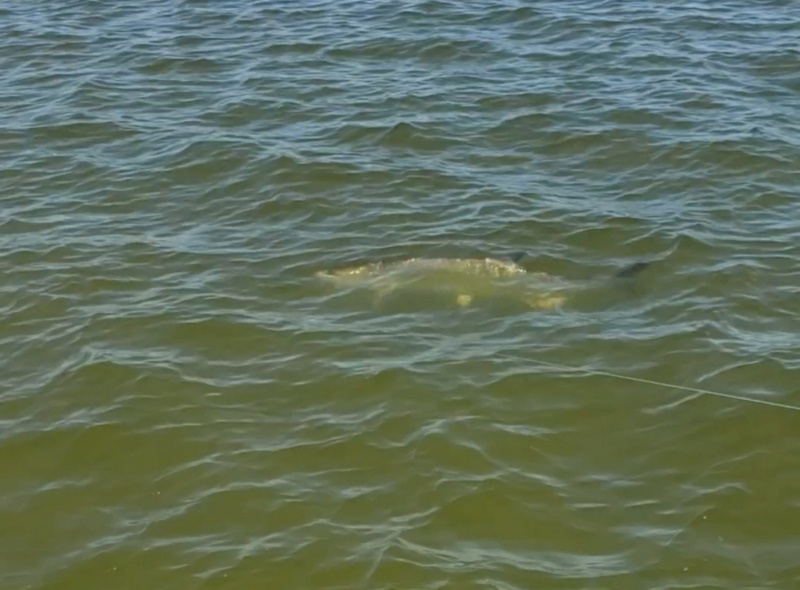 Or how about a huge tarpon? Landed one of those those did ya?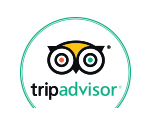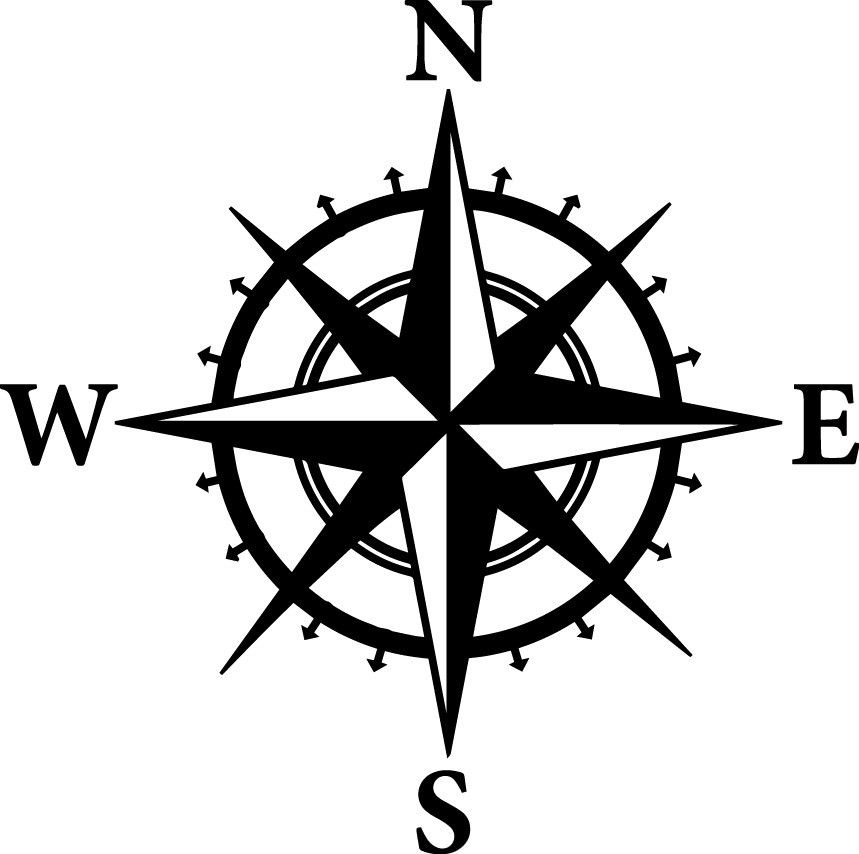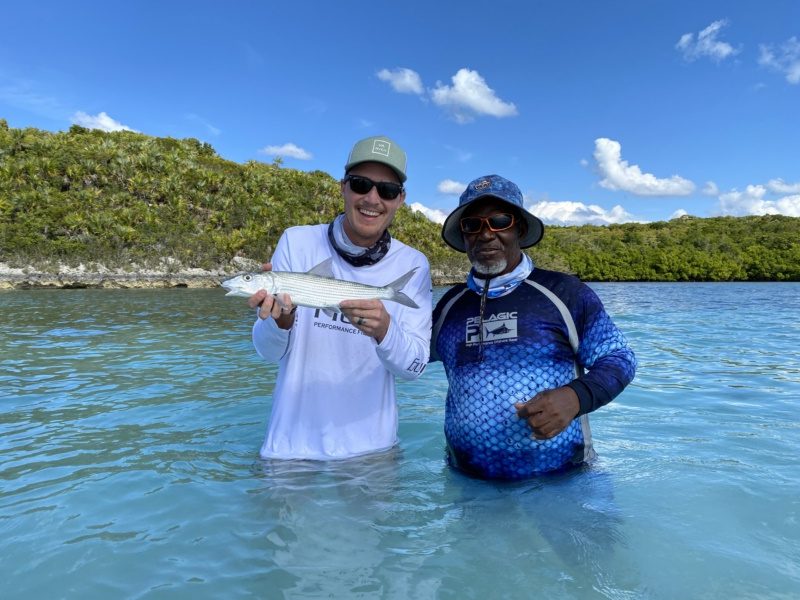 I was taking a trip this week to Nassau with my family. At the last minute I decided to try and find a fishing guide to go Bonefishing with. Found Jack Trout and he hooked me up with Sydney in Nassau. It was easy to book and exactly as advertised. Sydney was great and I hope to fish with him again. My son and I both caught our first Bonefish. I recommend Jack Trout and will use him again.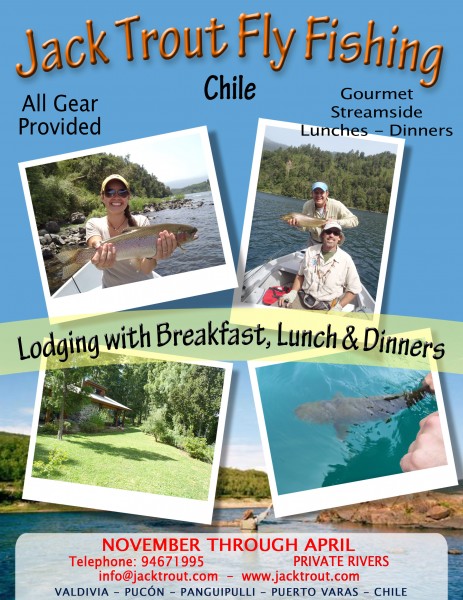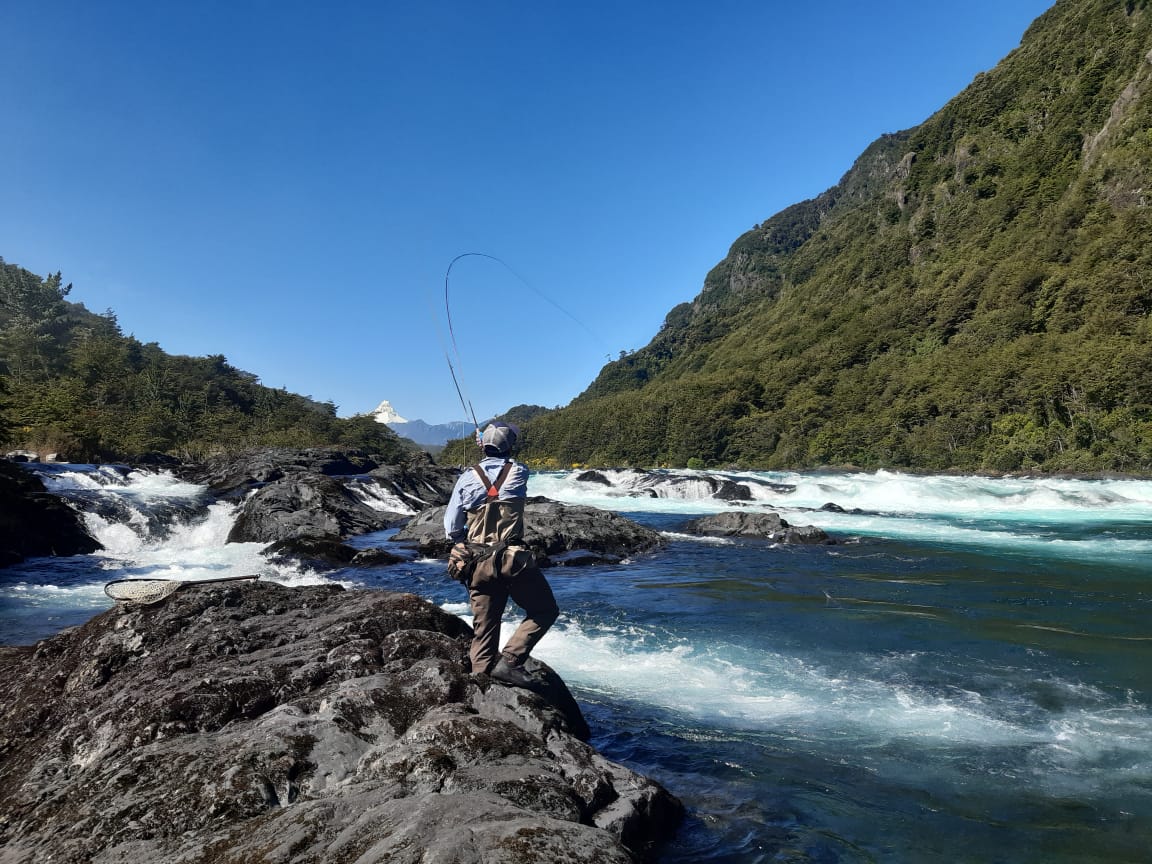 Chile off the cruise ship now that's a cinch, we've been providing would-be cruise ship serial travelers fly fishing float trips with all gear and bbq lunch for the past 25 years. My guides and partners there are unsurpassed and we have the best program and price by far.
https://www.jacktrout.com/index.php/destinations/lakes-district-chile.html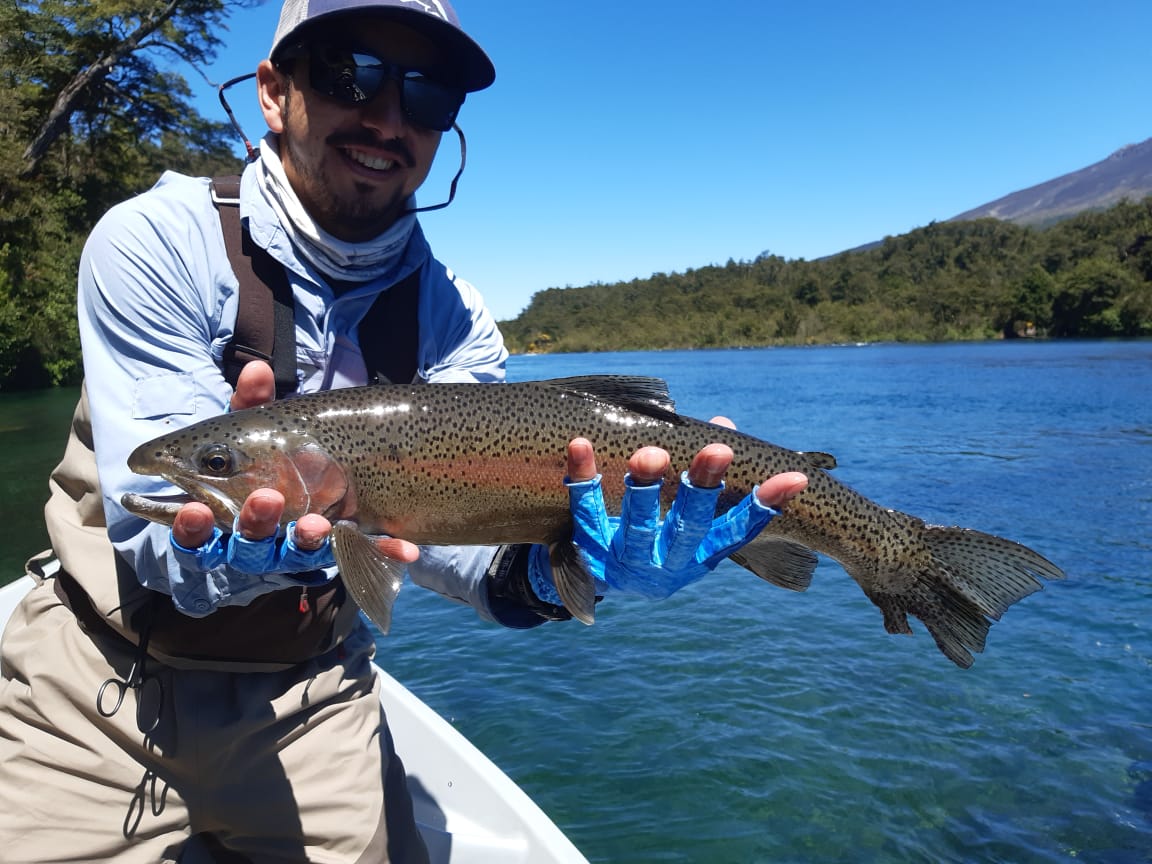 The McCloud River Rainbow in Chile, read about it's history through me.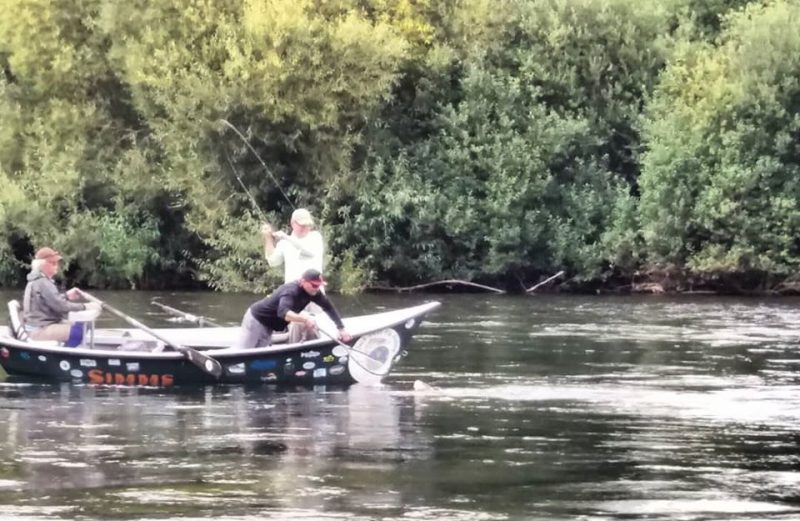 This spring I called Jack to chat about going bonefishing. He recommended central/southern Belize. After an outstanding fishing trip in Chile and Argentina, where I first used Jack and his kick-ass guide, Mattias, I knew that I'd be in good hands in Belize. So, I went ahead and booked the trip. A few weeks later, his guides – brothers Wayne and Dan Castillanos, had me casting to big bonefish, permit, tarpon, and snook! It was a trip of a lifetime, one that I hope to repeat again and again. If you're looking for an honest, competent, and credible guide/contact for your next fishing trip, you've found the Holy Grail. Jack and his wife, Carola, are the best. I won't book through anyone else. They're family, now. Thanks again for the wonderful trips!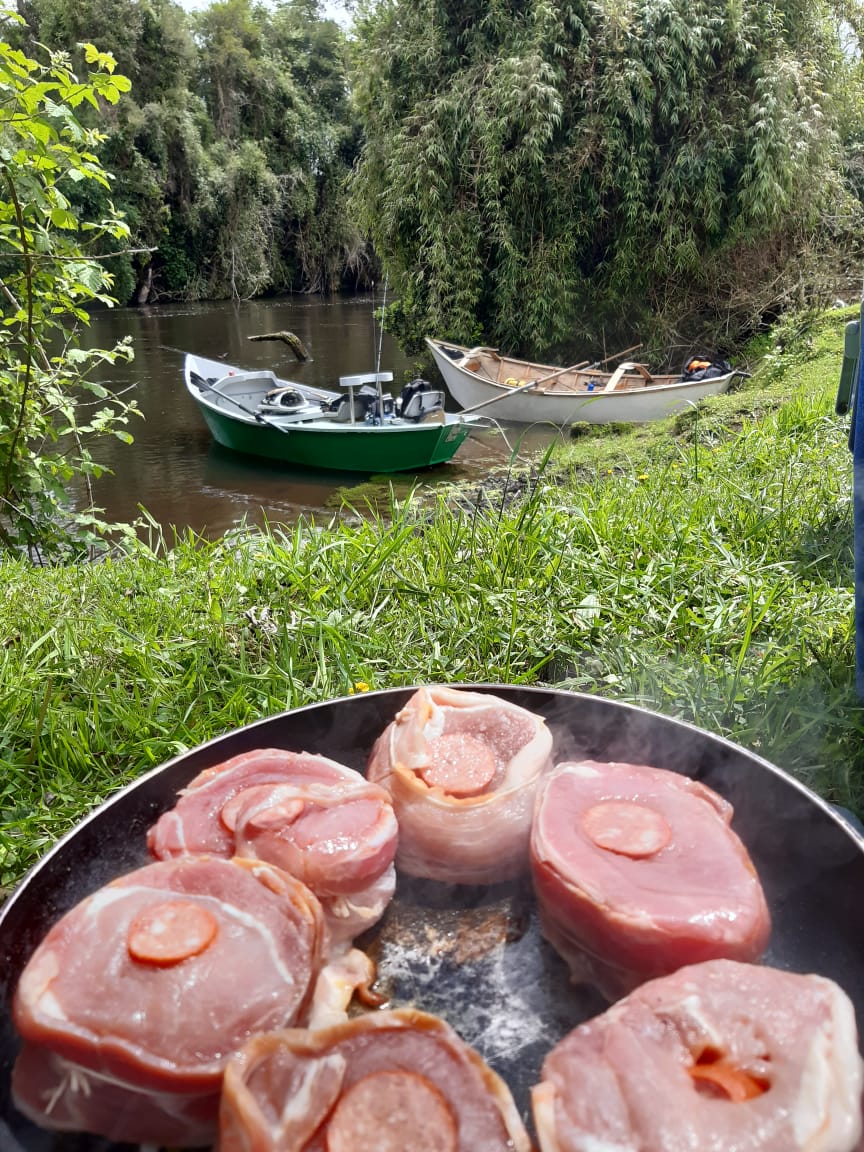 https://www.jacktrout.com/index.php/destinations/patagonia-chile.html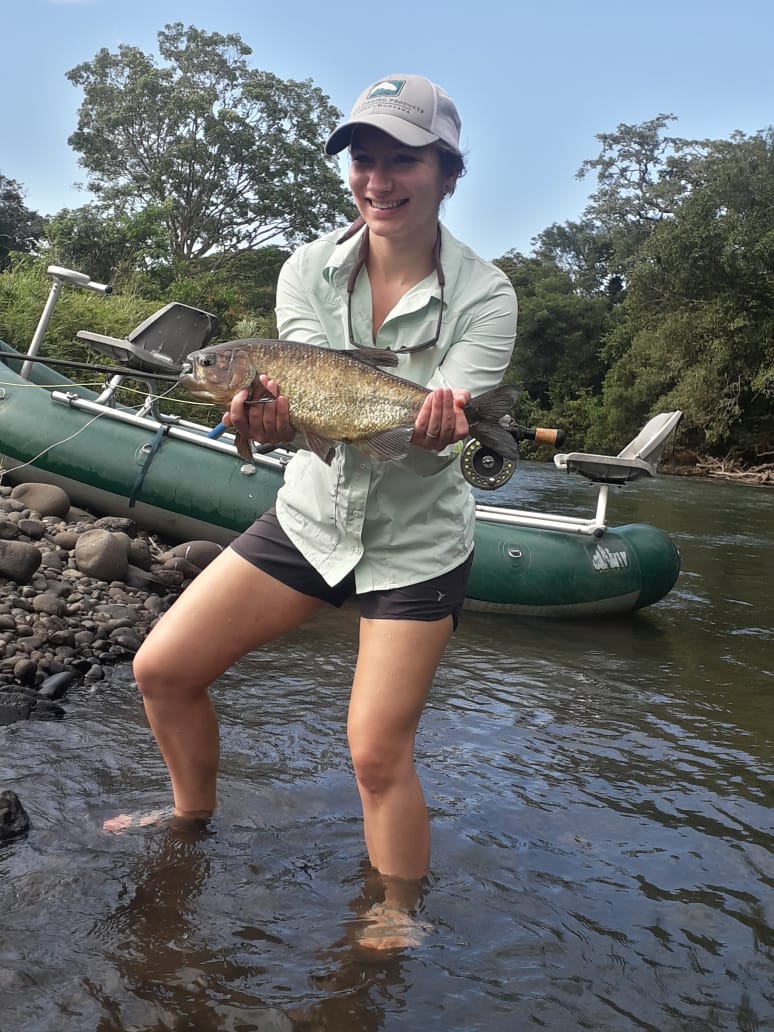 Day Trip for $395 USD in Costa Rica, Includes all Fly Gear, Flies & Lunch for Two Anglers.
https://www.jacktrout.com/index.php/destinations/costa-rica.html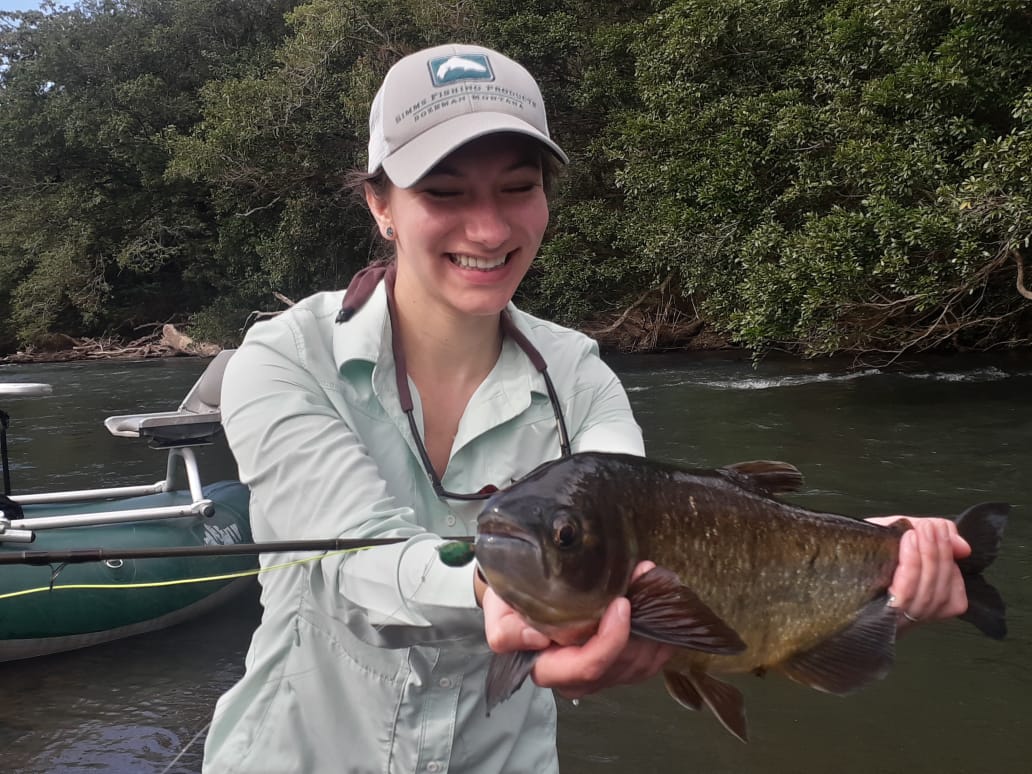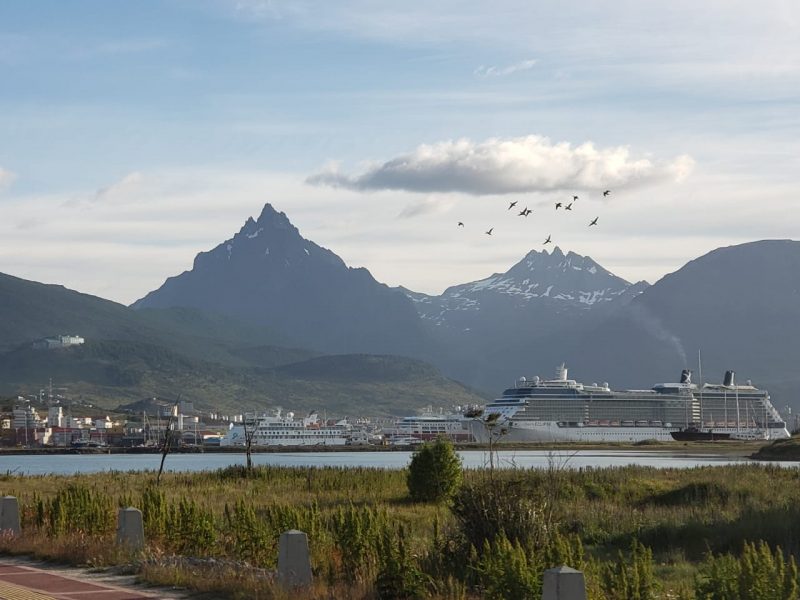 Ushuaia Argentina off the cruise ship with all gear included and bbq lunch.
https://www.jacktrout.com/argentina.html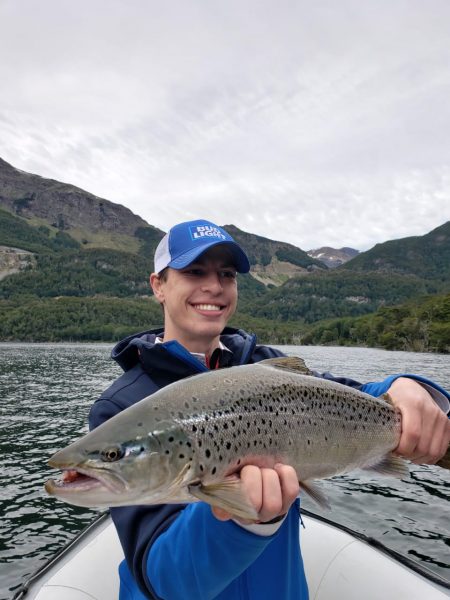 Lunker brown trout –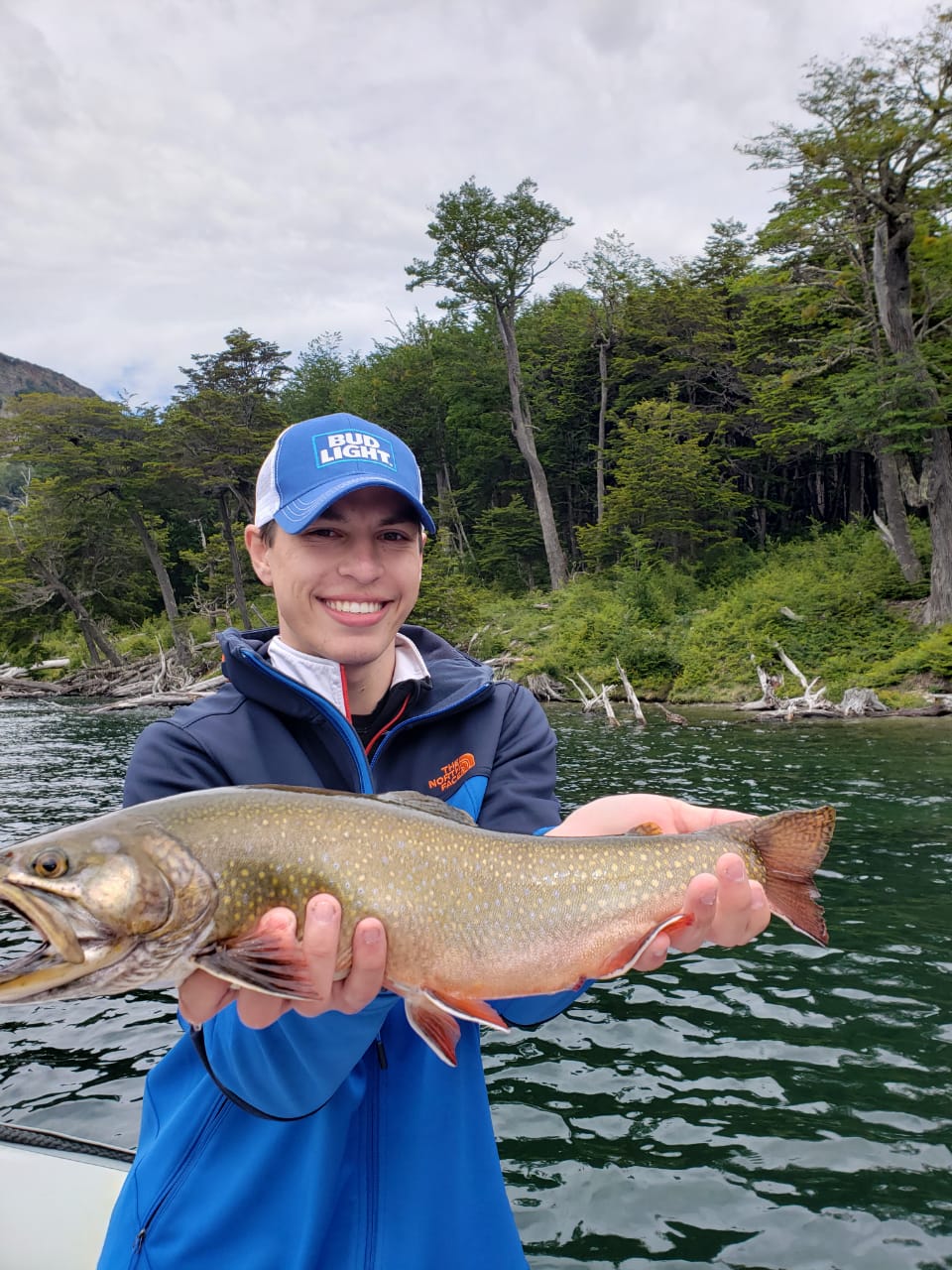 Lunker brook trout too –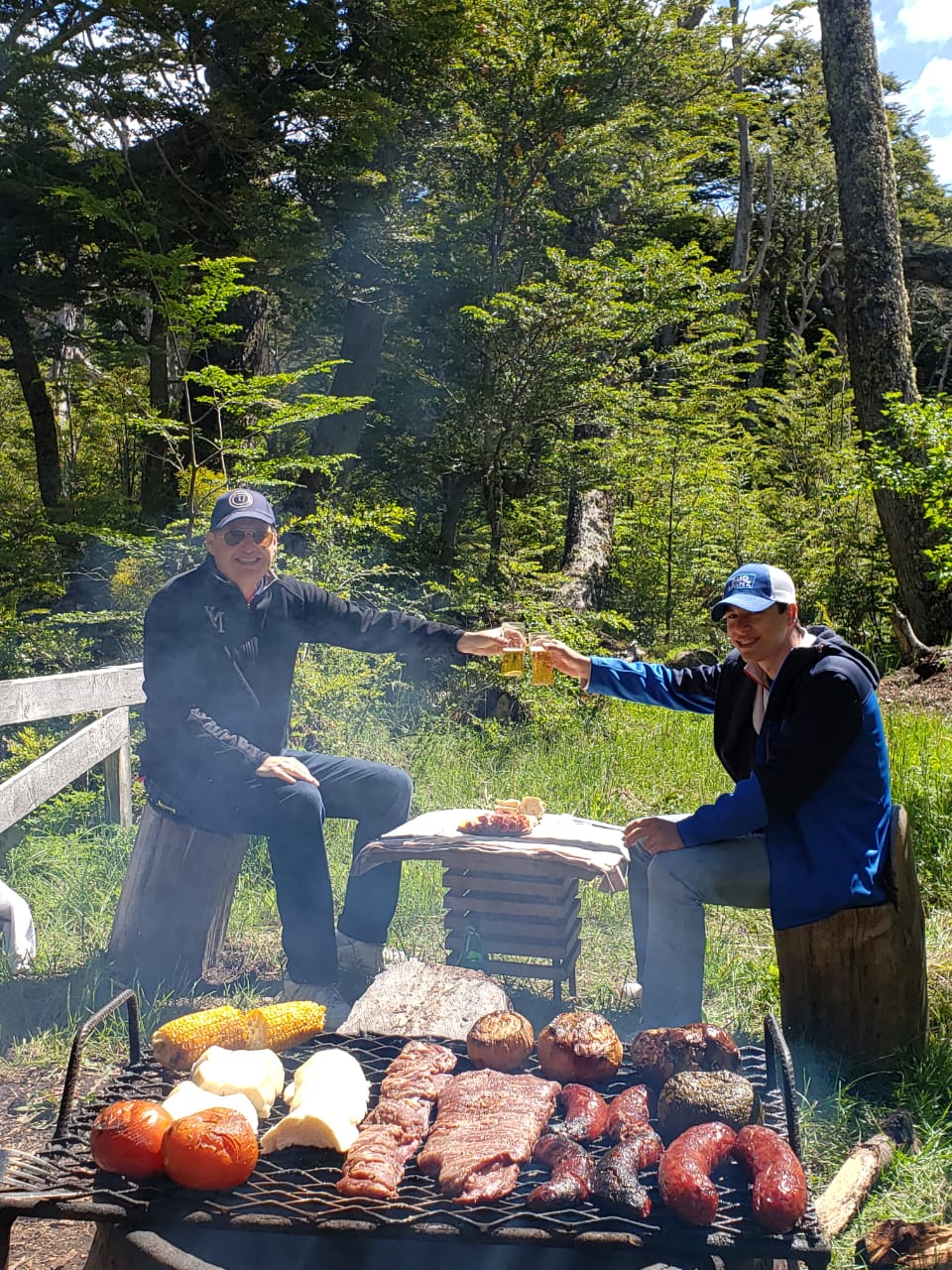 Reward Lunch Included.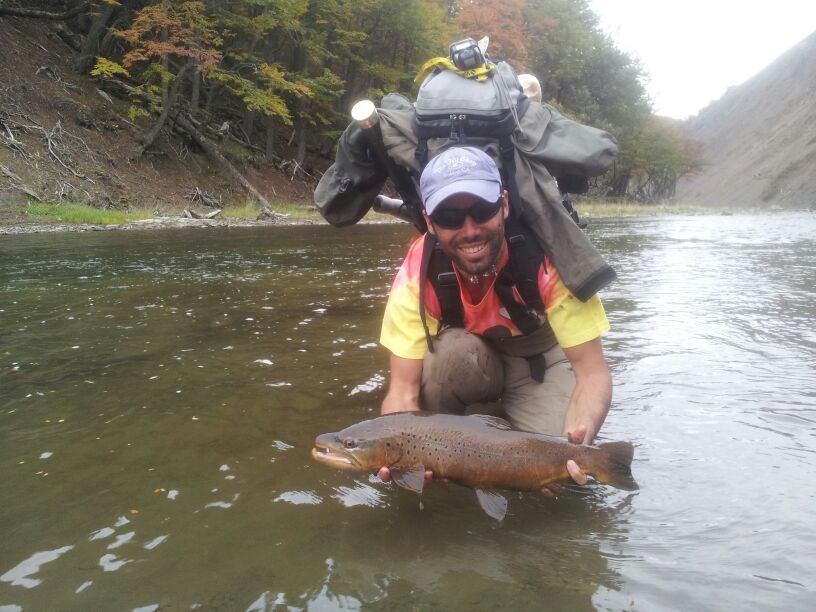 If you have more time, we take you to the Rio Chebut 3 – 1/2 hours by truck and fish a few days inland.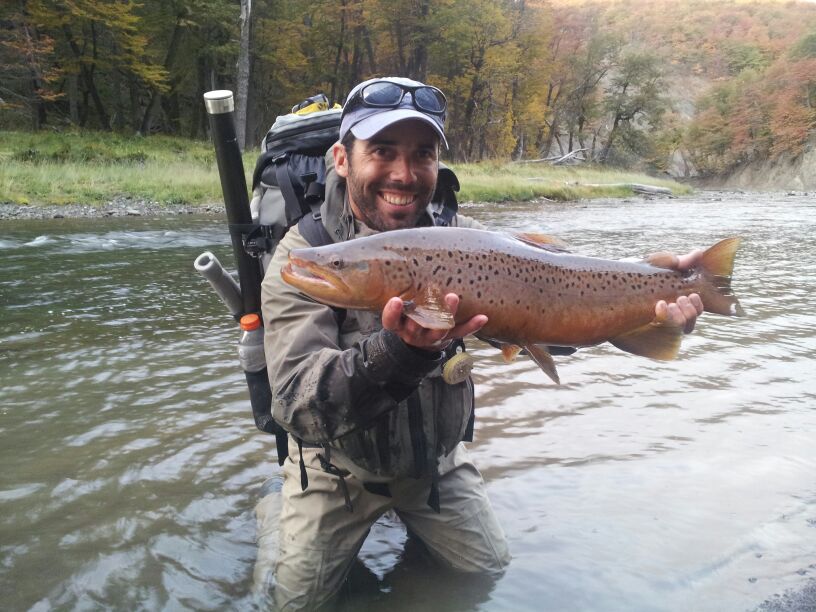 Huge browns are in this Rio Chebut, you should have it marked down on your fly rod.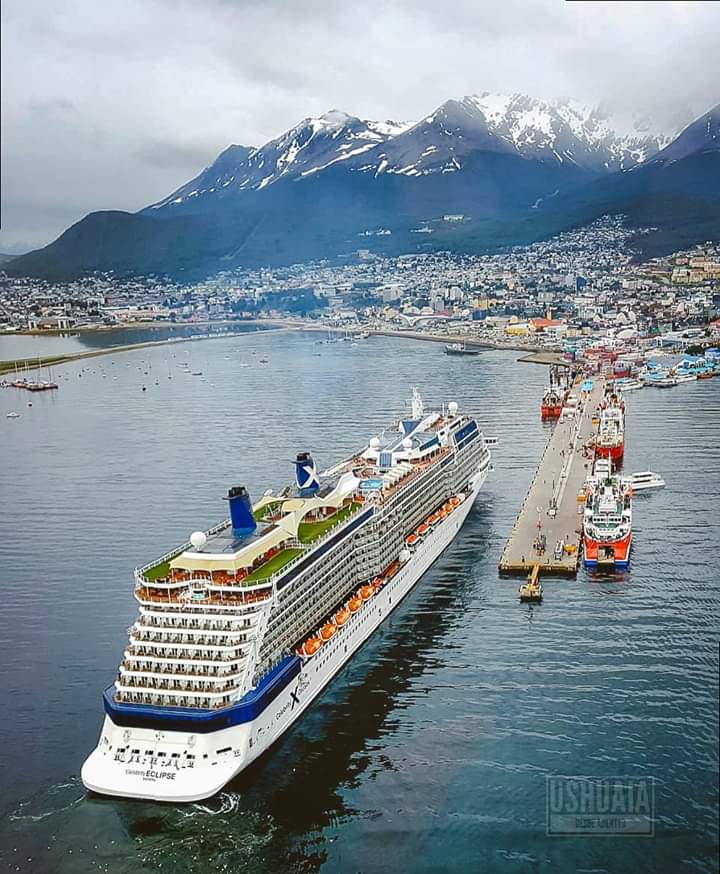 Ushuaia, Argentina a special place on Earth we service for fly fishing day trips and multi river- dry fly days.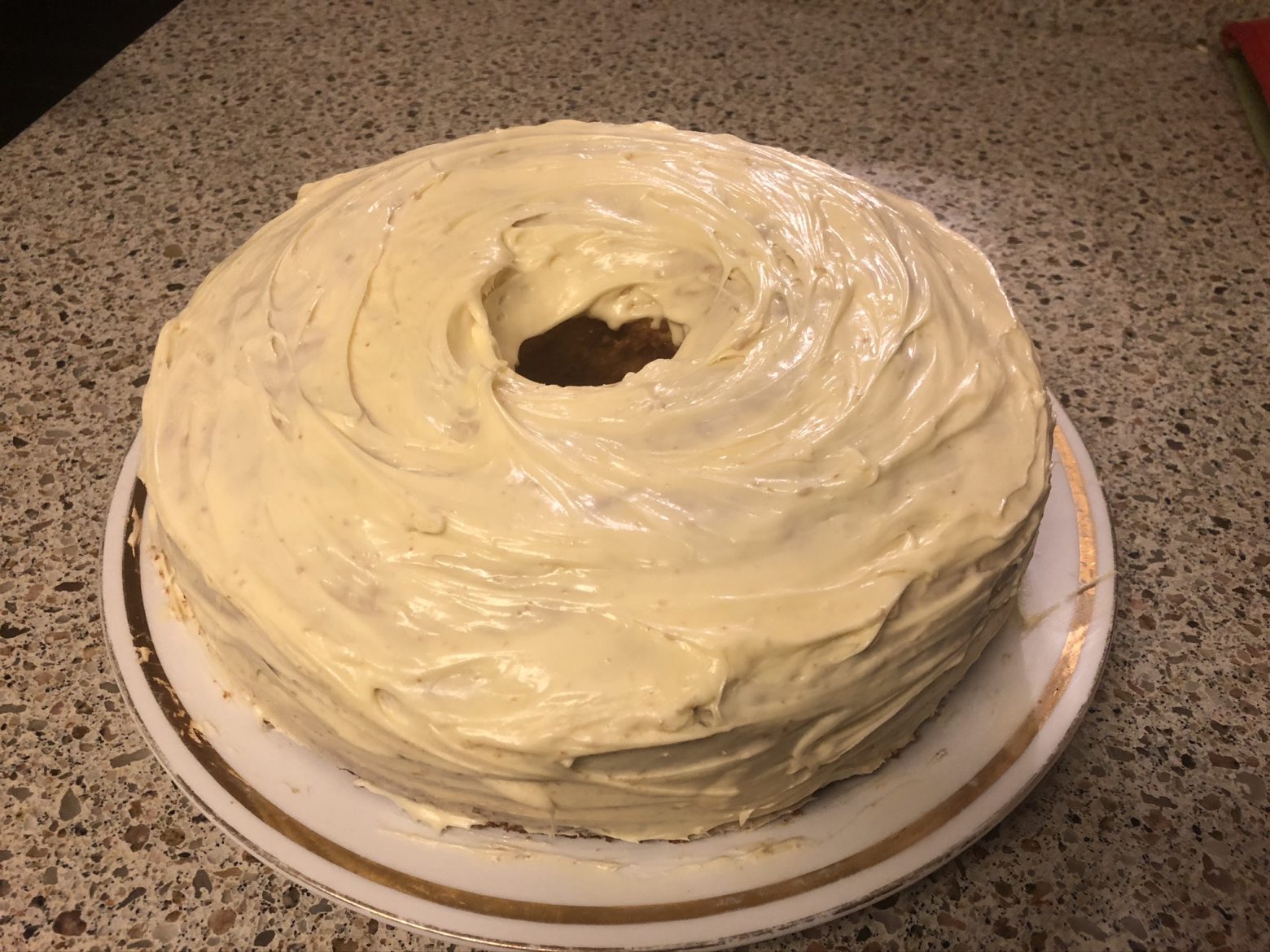 We  are now serving bundt cakes on our guide trips with home made cheese frosting, we never buy frosting.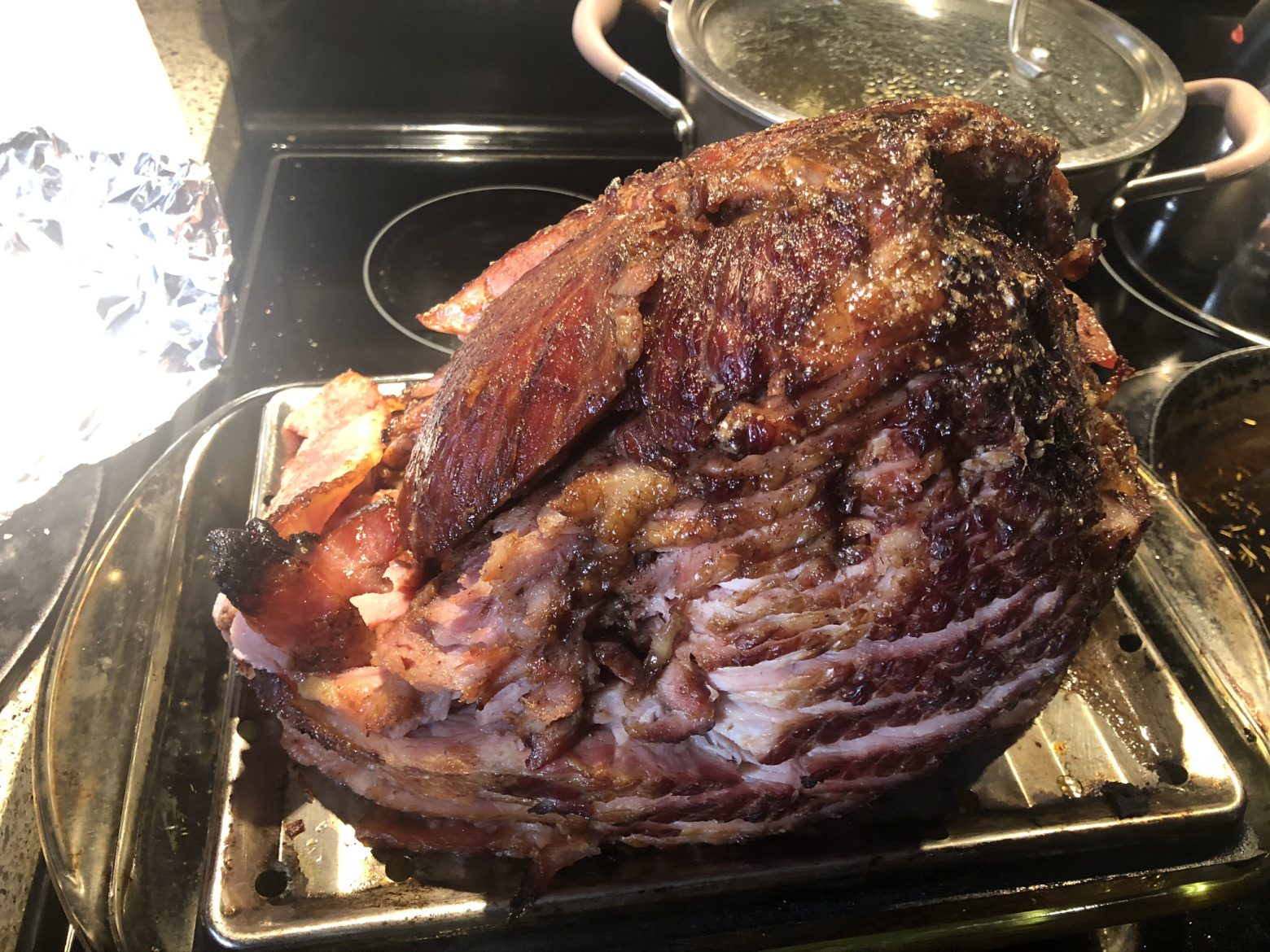 You like ham you said…. We also make a meat meatloaf, let us know what you like on your trips in 2020?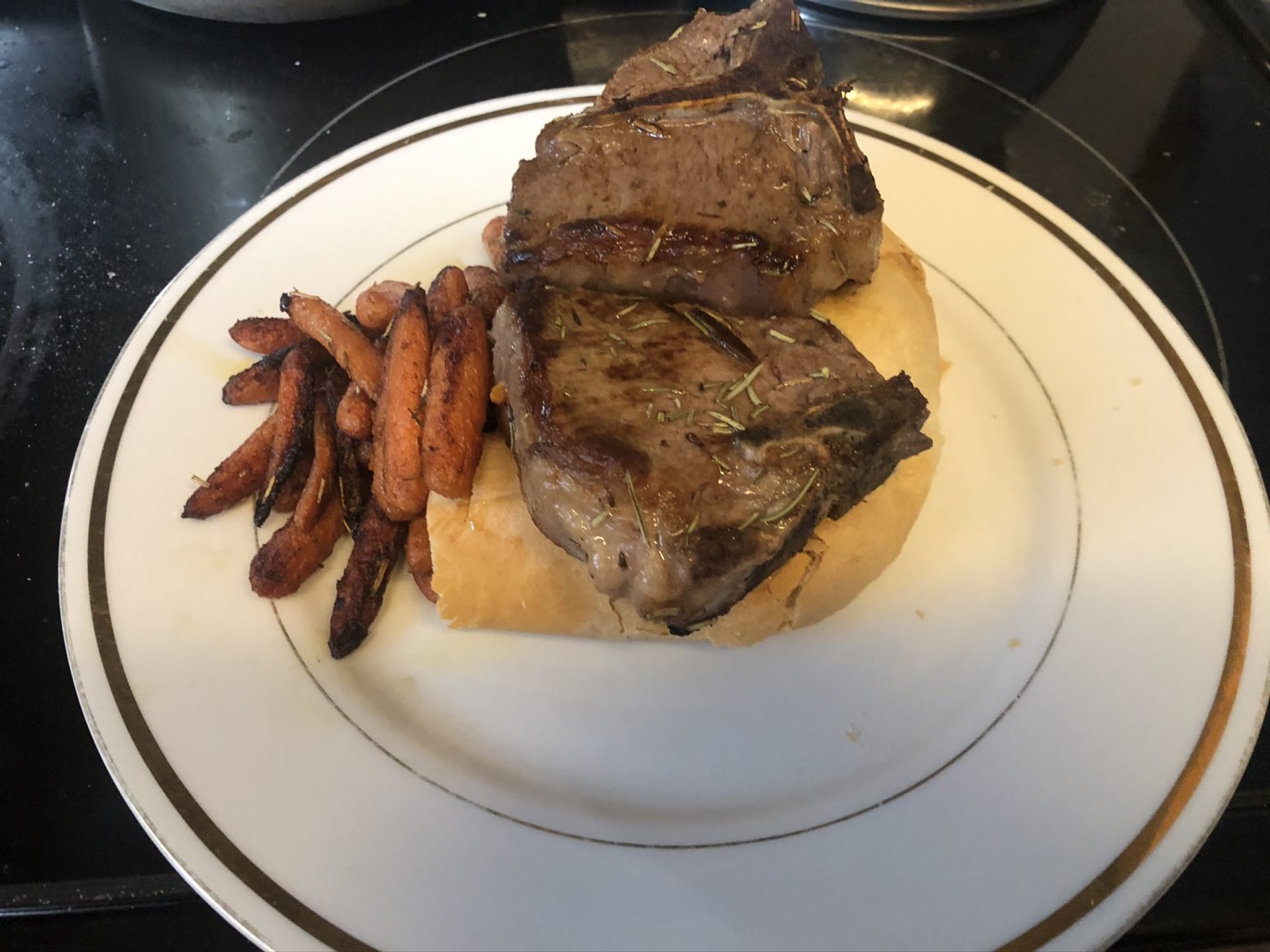 Lamb chops are great too and what about rosemary?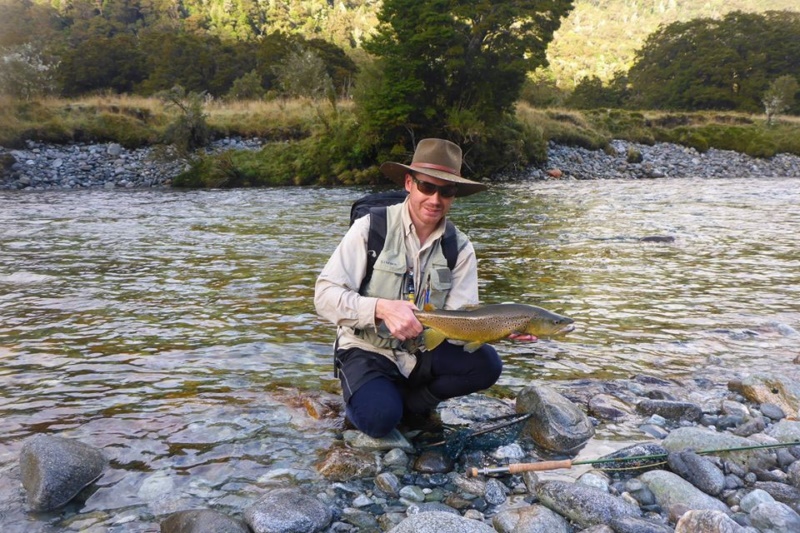 We have you covered off the cruise ship in Dunedin New Zealand, just a hop and skip to the river from there and boy do we have the best fly fishing guides for day trips.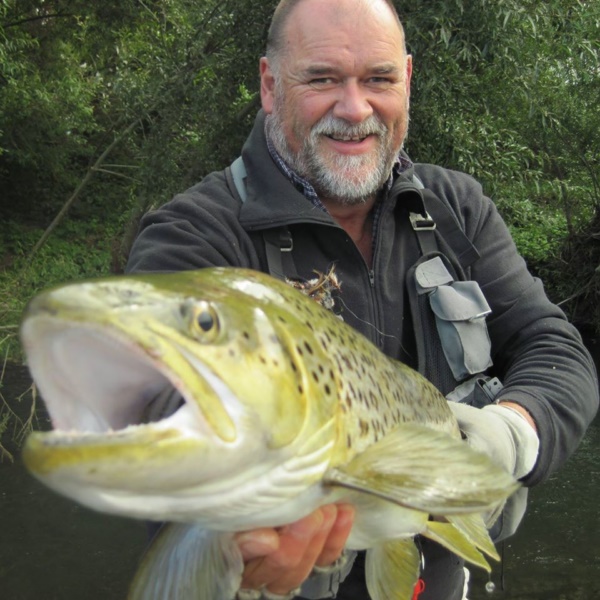 Say you might be stopping in Napier, New Zealand are ya? Well try this on for size?
https://www.jacktrout.com/index.php/destinations/new-zealand.html
Our Client Robert Keeble Off The Cruise Ship on January 16th, 2020 with Fly Fishing Guide Dave Hern
News – Mongolia Taimen Tours – Wilderness Fishing Trips
New Taimen Tour Dates 2020 / 2021 – Fishing Trips MONGOLIA now open for bookings

For the upcoming new fishing season across Mongolia we have now updated all Taimen Tour dates in 2020 through 2021 and created an overlook for our valued clients and traveling sportsmen. We are proud to have worked out a few new Taimen Camps and Wilderness Fishing Expeditions in addition to our traditional tour program across Mongolia, reaching from the high Altai Mountains in the West, to the vast steppes of Manchuria in the East, and fishing always off the beaten path …
http://fishingtours.corcon.eu/en/current-news-fly-fishing-tours.aspx
We can't list every country or location we service, so keep watching for updates.
Thanks for watching! Many rivers & oceans, Jack Trout – 530-859-8087  Trout Hotline 🙂
"The Year 2000 Is Not A Teenager Anymore!"