---
*NORTHERN CAL**NORTHERN CAL**NORTHERN CAL**NORTHERN CAL*NORTHERN CAL*
*NORTHERN CAL*
---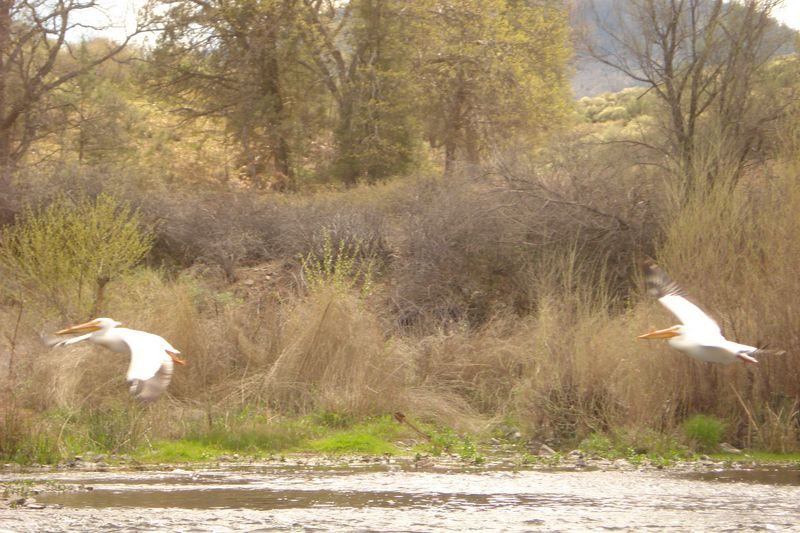 ---
The flight of a pelican is like a Boeing airplane taking off for a journey over the Atlantic. The sound of its massive wingspan cutting through the air
so decisively and deliberate. A real awesome thing to witness at such close-hand.
The river always flowing endlessly to the sea, so green and blue universe and axis all in tune – So guiltless and free, I hope you take a piece of me with you… jt
---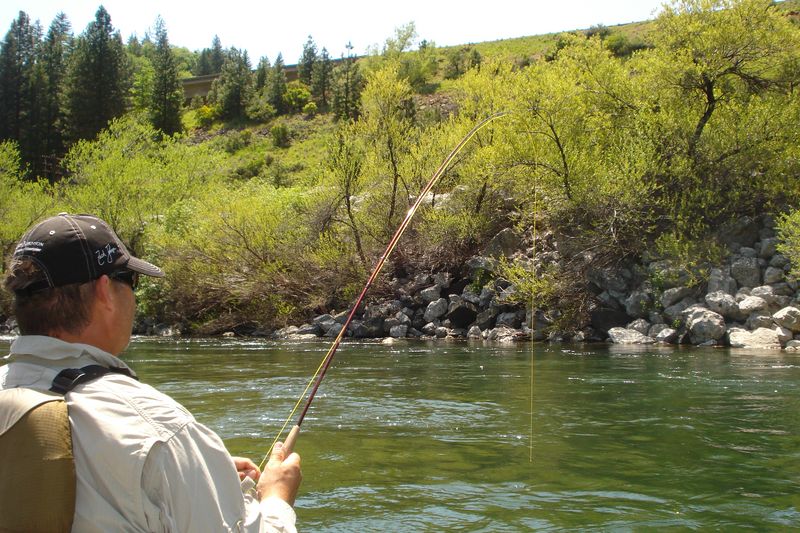 ---
A fish that takes a fly in the spring and makes someone like Steve Weber so happy to be here with his son growing up, healthy and happy!
---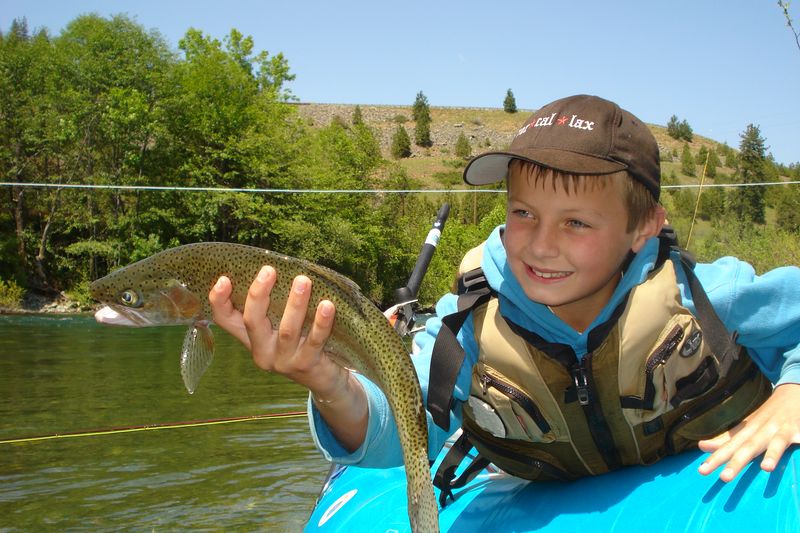 ---
The vision that awakens a the spirit inside a young man and takes him on a lifelong journey in search of a truth known to all of mankind – to do it just like his ancestors did.
---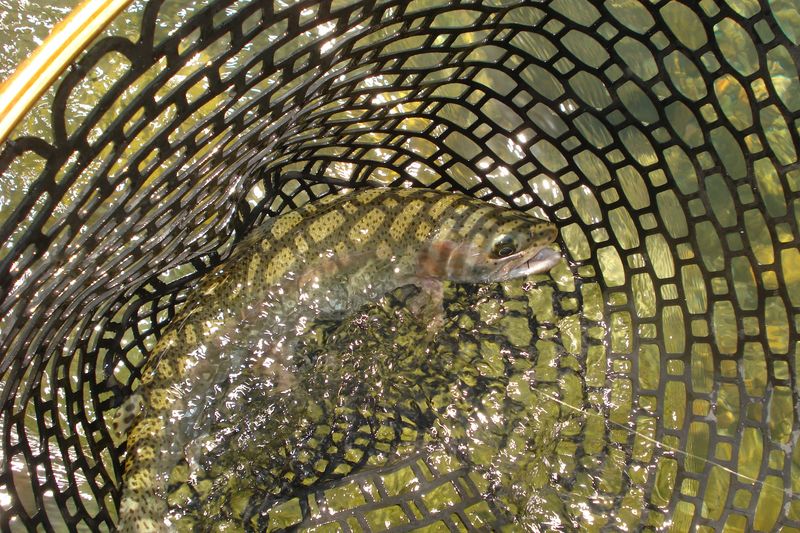 ---
The perfect net for anytime – any occasion. Nice on the fish and looks good in the boat!
Brodin Nets – The best nets in the world – Jack Trout
"It's my motto, it's better to look good than to feel good!"
Billy Crystal was talking about Brodin Nets…….
---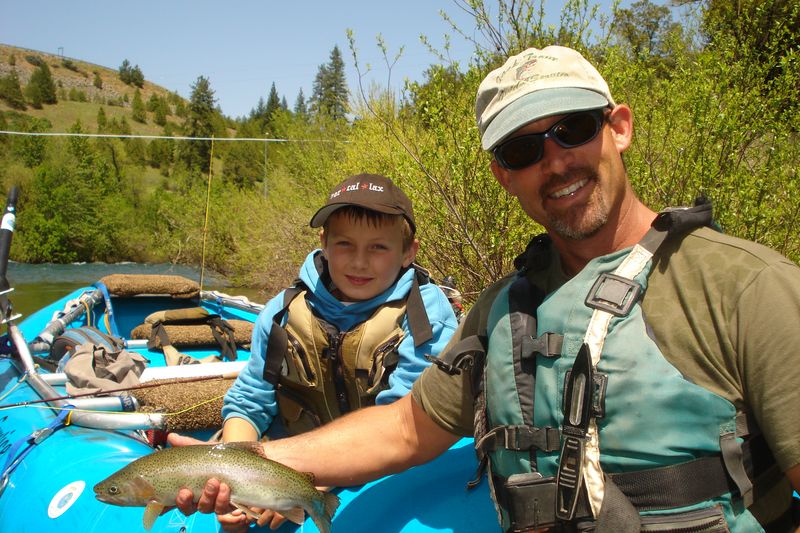 ---
An adventure for all ages, welcome to my Upper Sacramento Fly Fishing
Raft Trip.Cole sure enjoyed his first trip out with dad.
---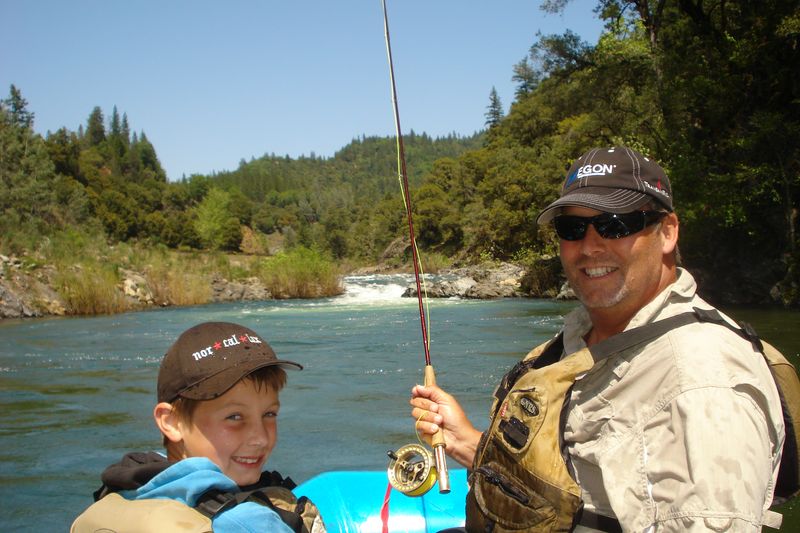 ---
Cole and Steve thought that rapid was so cool, so we turned back to catch a glimpse.
---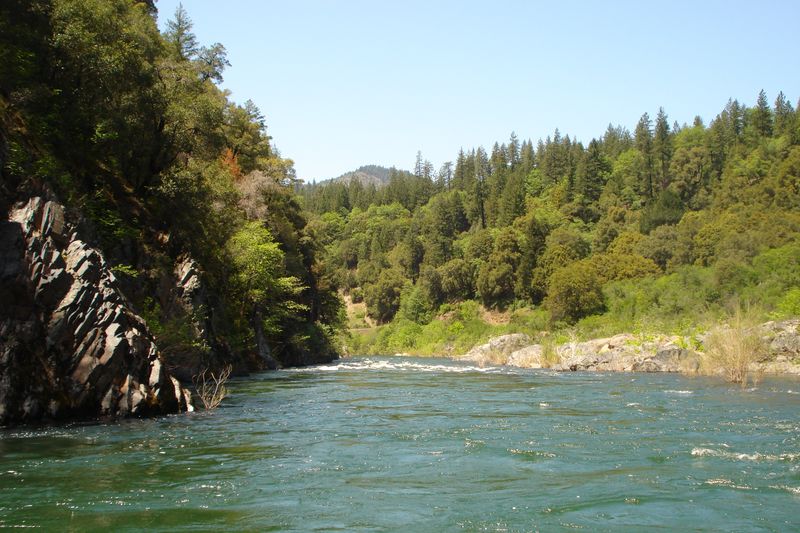 ---
It's always great to be back on the Upper Sac with all these fun folks catching trout, seeing Bald Eagles nests as well as the complete floral forest decor as you float down the canyon in full stereo sound around.
---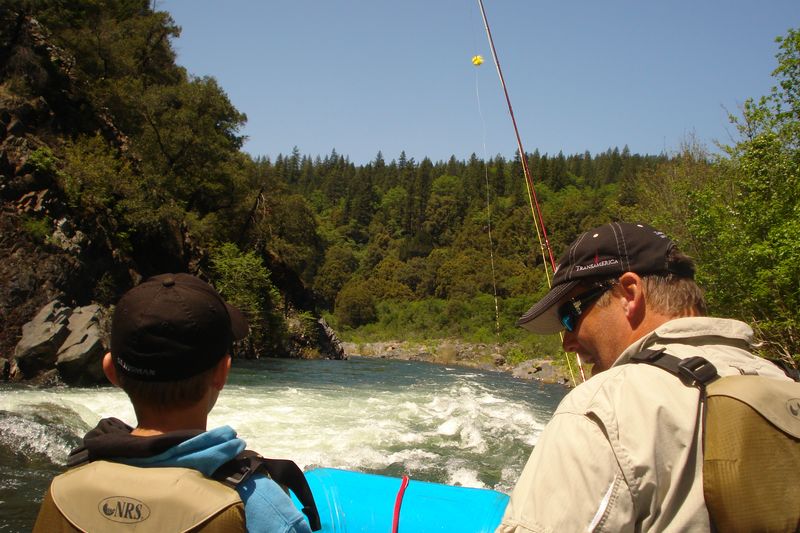 ---
Hold on for this one! Thirsty? I can fill that water glass, no problem!
---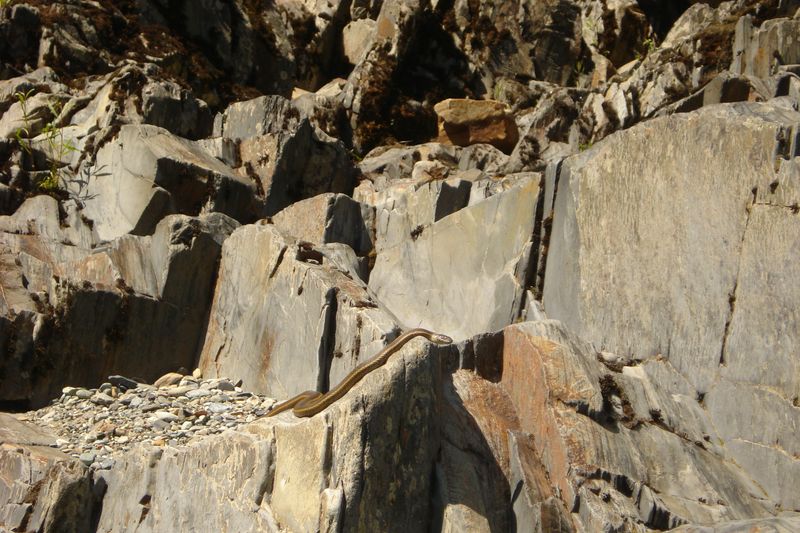 ---
It's that time of year again to shed that winter layer and sprawl out on some nice rock and catch some rays man! Anyone bring the lotion, I'm getting burned…..
---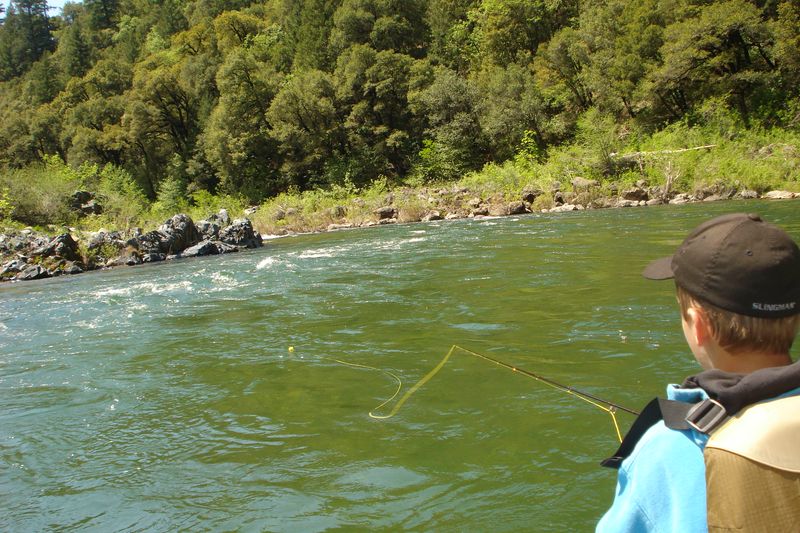 ---
Nice drift, now mend that line over upstream and you got an award winner Cole! 10 years old folks and this kid can fish.
---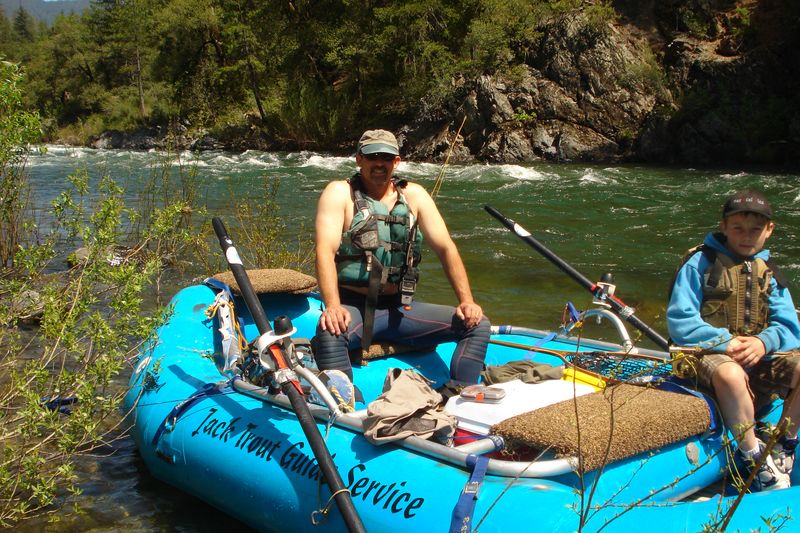 ---
This picture is for the love of my life, I think we all know her out there….CAROLA I LOVE YOU – JACK TROUT
---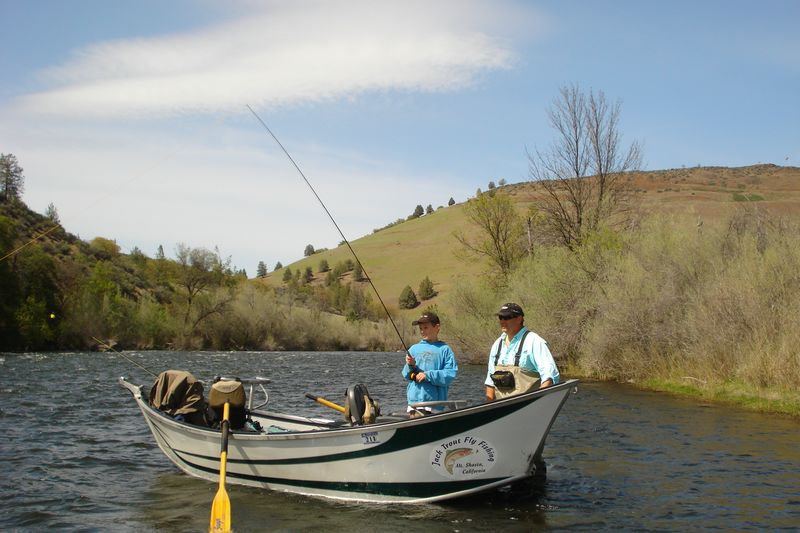 ---
Over on the Klamath things started to heat up around 1 pm and Cole got an absolute lunker! Dad was there for moral support as this one eventually got away but Cole kept his game face and got ready for the next battle.
---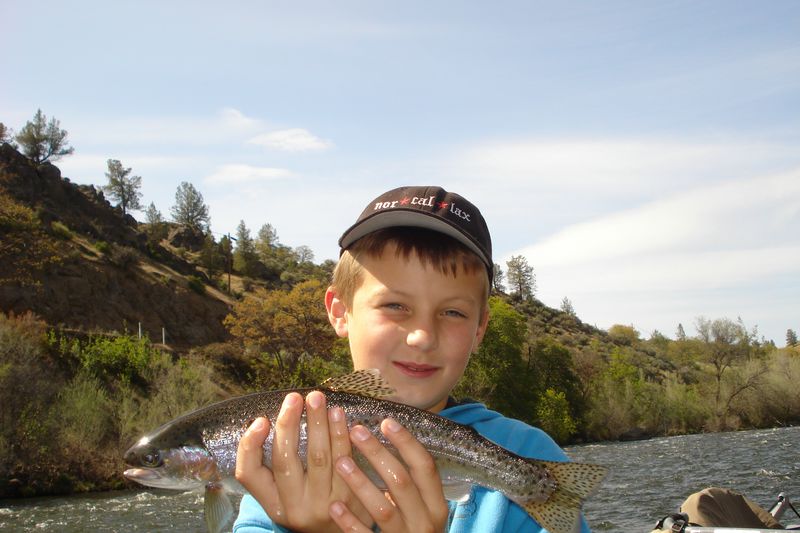 ---
Which happen on the next cast, as he hook into this little philly named Rachel Alexandra…
http://video.google.com/videosearch?q=rachel+alexandra
---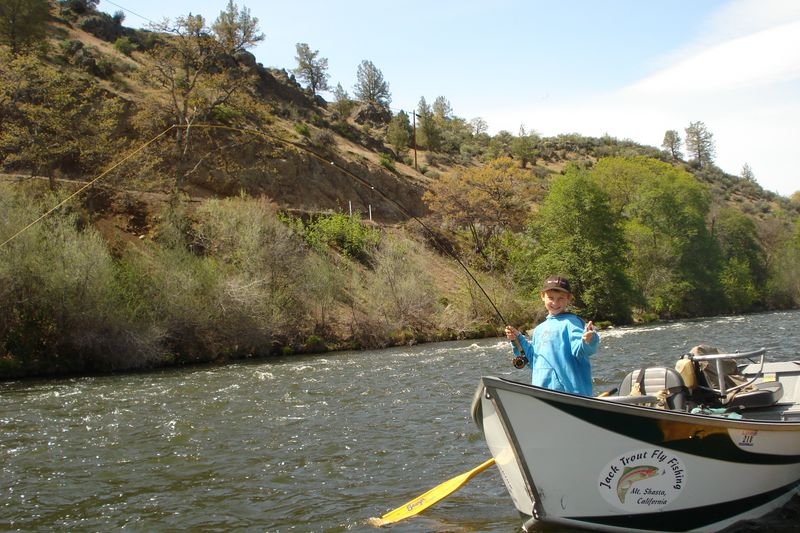 ---
Cole thought this trip was cool!
---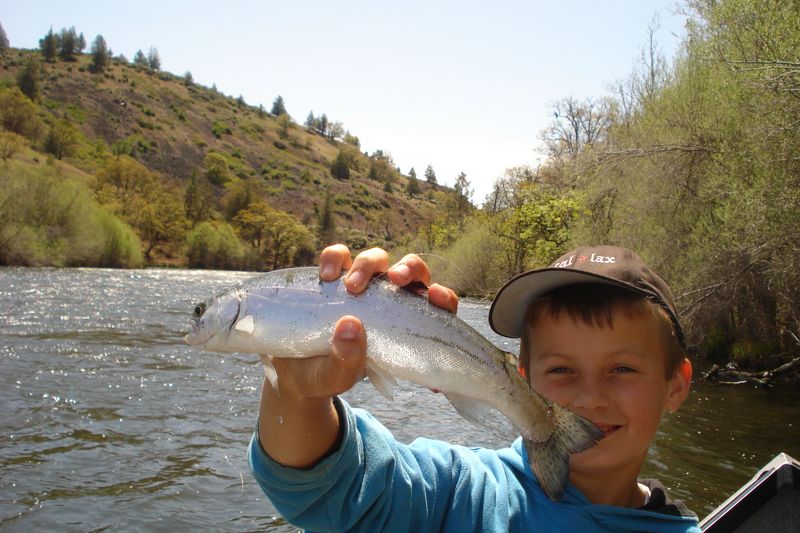 ---
Good job! Way to go Cole!
---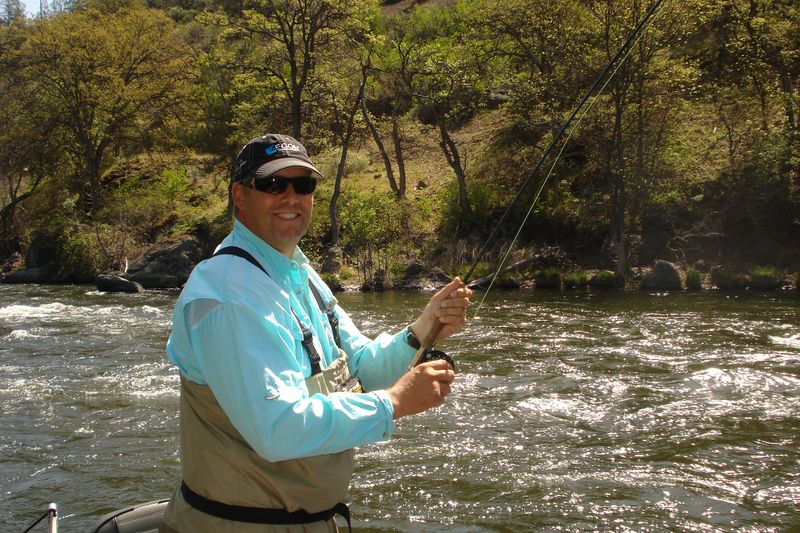 ---
Dad was jazzed about this day also and spending time with his son Cole was a classic memory.
---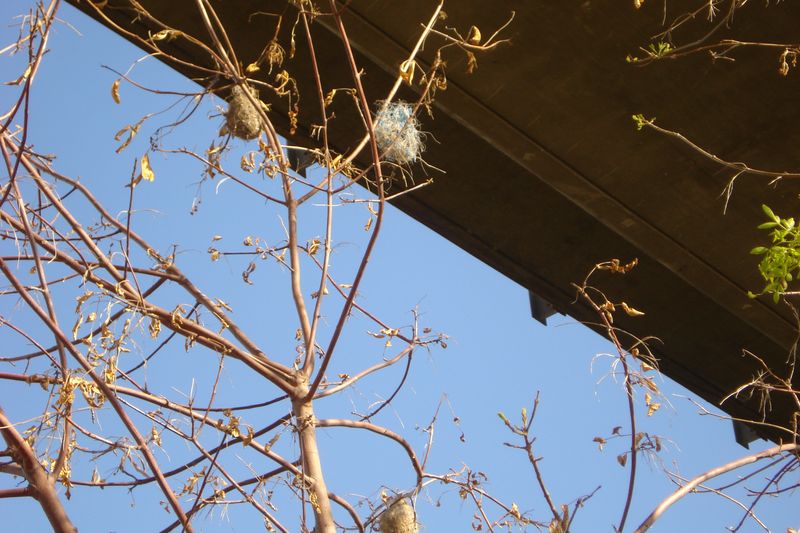 ---
All these swallow nest are built from monofilament line? I guess this would protect their homes from high winds and be very strong.. Amazing that these tiny birds collect all these lines from trees (your screwy casts) and takes them back to a tree in which they can fastened for home sweet home. How cool is that, so don't feel bad next time when you hit the shore line with that amazing home run of a role cast…(ha!) Just kidding, retying those knots is like job security….I'm a happy macramé technician..
---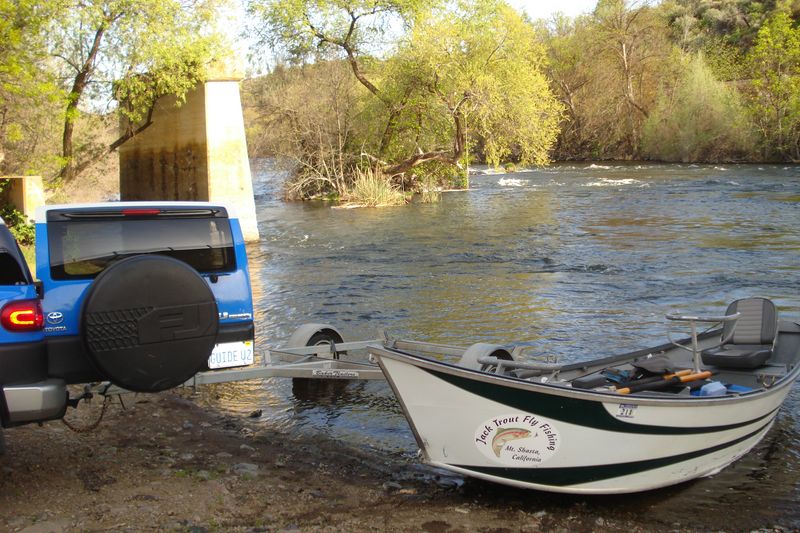 ---
We're here to serve you!
---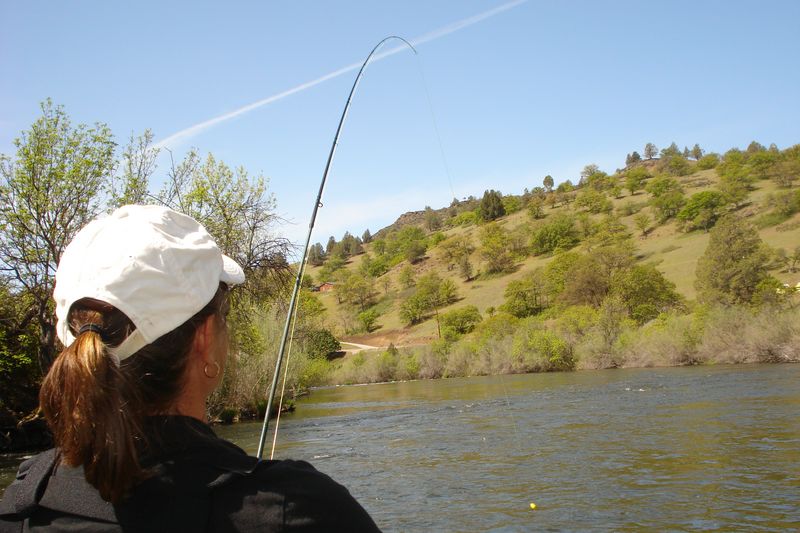 ---
Cheryl White out for her first time fly fishing ladies and gentlemen.
---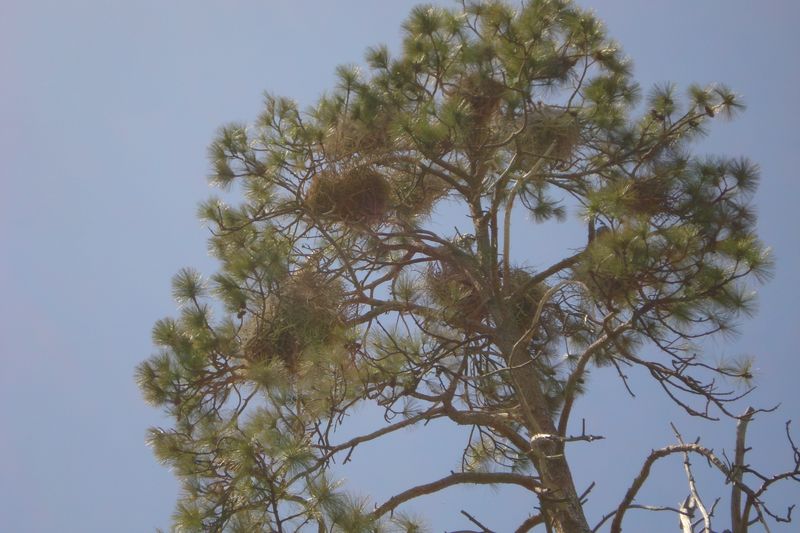 ---
"Festus, what in tar nation is that up in yer tree?" "Whys them some of those Blue Heron nest" "I reckon you're correct there parnelly."
Mind That Bird – Kentucky Derby
http://www.youtube.com/watch?v=0jsY2MlDA1c
---
---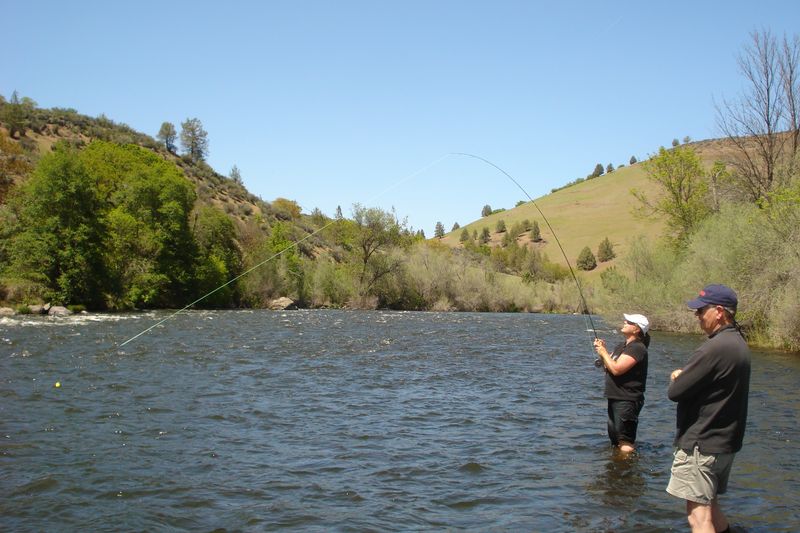 ---
Then Cheryl hooked into a lunker and husband Steve quit casting to have a look at hefty double size glad bag….
Cheryl kept cool and calm as the fish jumped and ran several times making her battle not very easy. 20 minutes later the fish was getting near us but not before it ran off again.
---
---
That's the goodins if you ask me!
---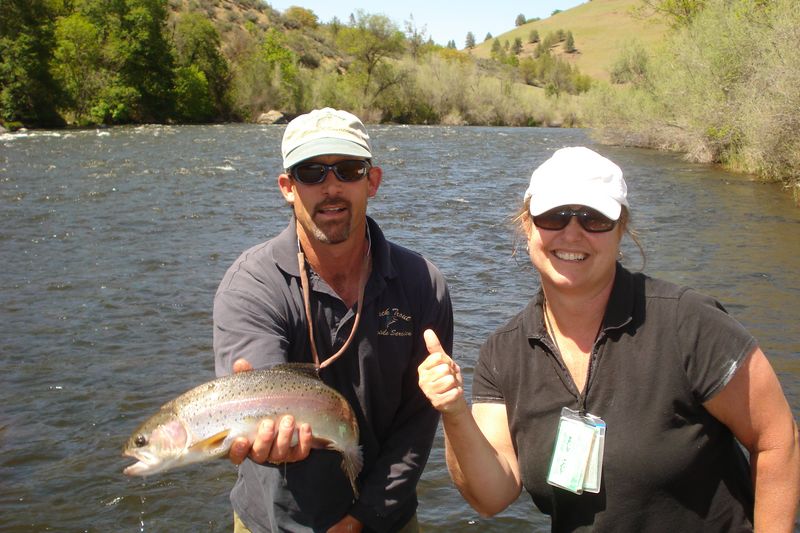 ---
Sweet mother of pearl that is a mighty fine catch my friends!
---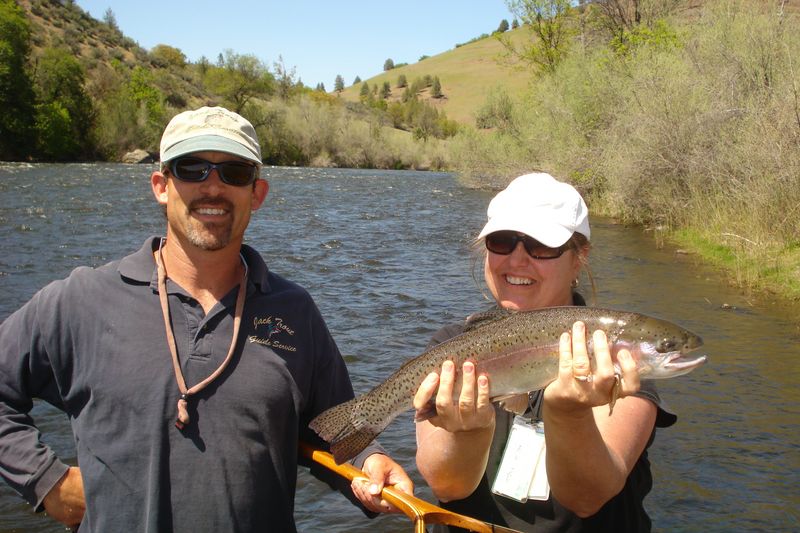 ---
CHERYL LYNN WHITE YOU'RE MY SIZZLER OF THE WEEK AWARD WINNER!!
CONGRATULATIONS SIZZLER!! JACK & CAROLA TROUT
---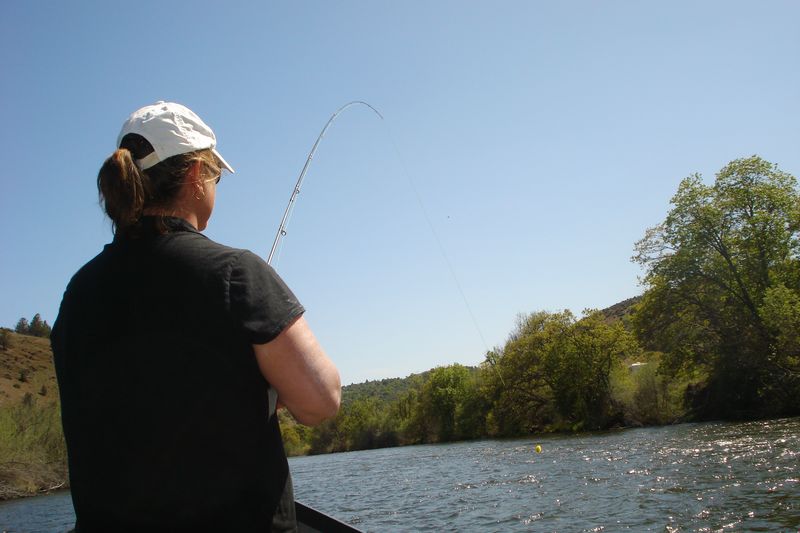 ---
A little farther another great hook-up for Cheryl!
---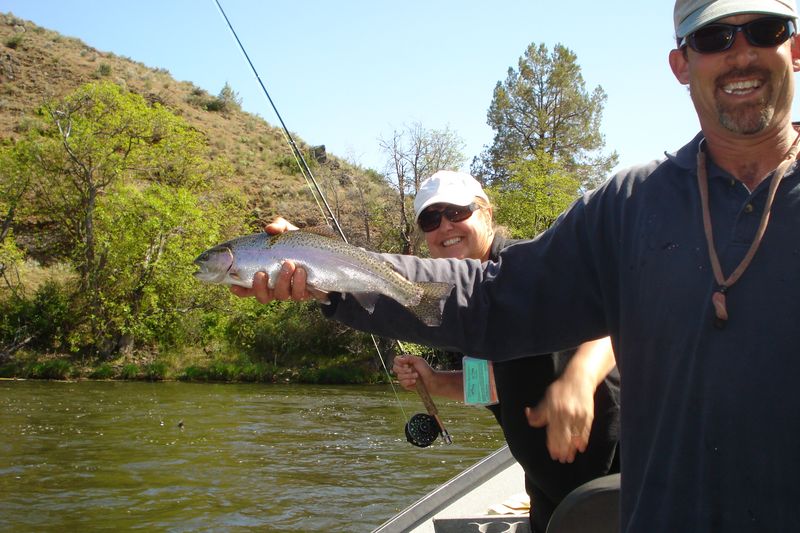 ---
Nice one and away we go!
Thanks Steve and Cheryl for a great day hope to see you back over the summer or fall months! Jack Trout
---
---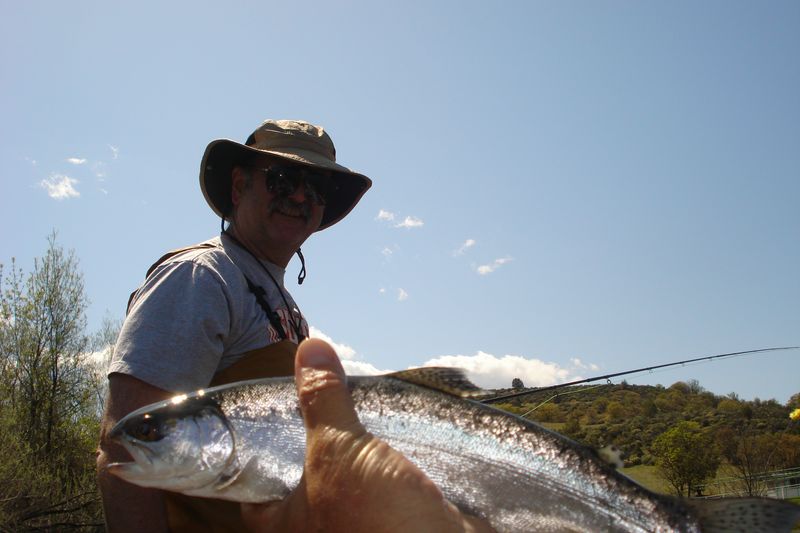 ---
Don Persyn comes up often with his brother Chuck. They like to make it kind of a contest amongst present guest.Sometimes Chuck brings Yvonne his daughter and there's always this on going contest of who catches more and who is in the lead, makes the day kind of fun.
Characters are welcomed!
---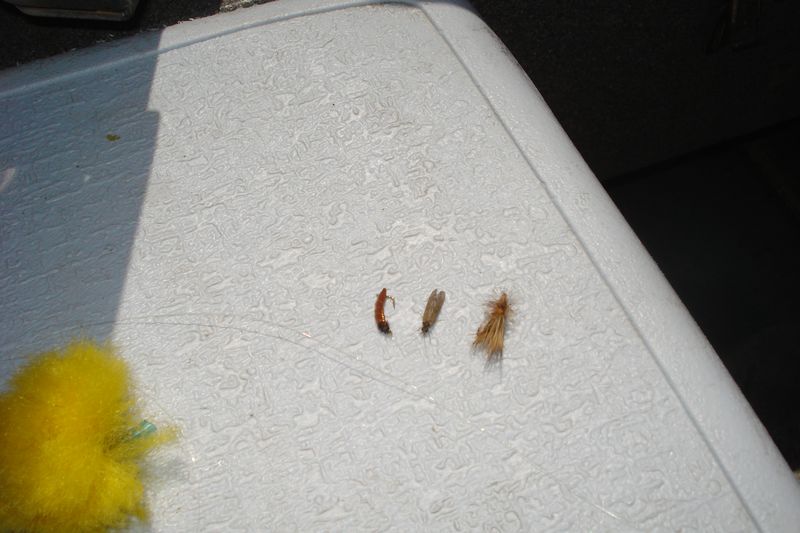 ---
Can you pick out what Caddis pattern lives and breathes….
---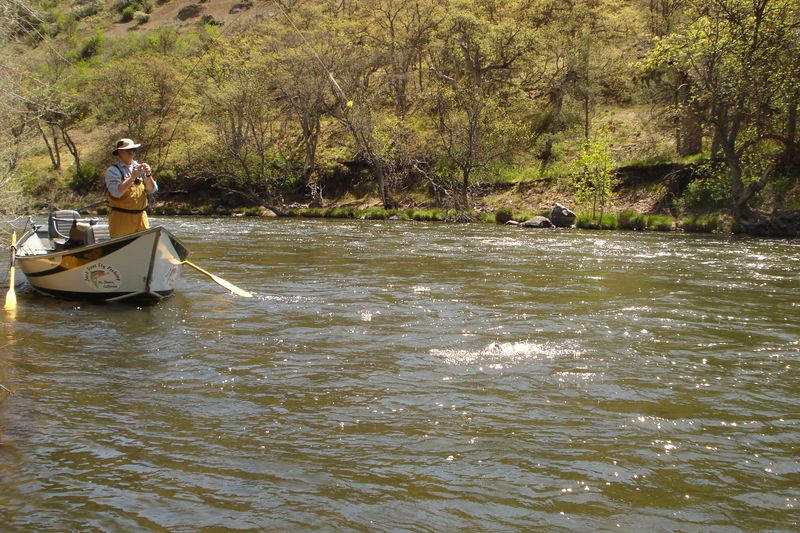 ---
Don in the lead but not before he had to spot Chuck a five fish handicap because Don's favorite dog ate his homework in grammar school….
---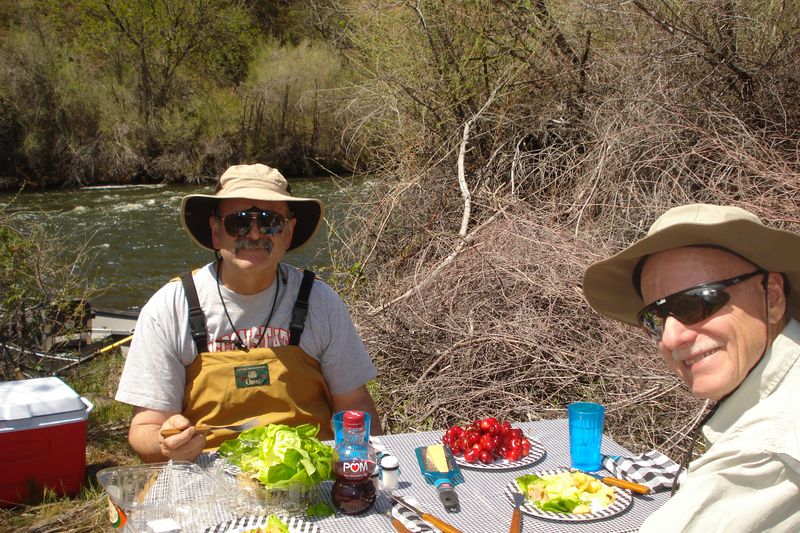 ---
Lunch for two great brothers who meet up often and hang out together on rivers they love.
---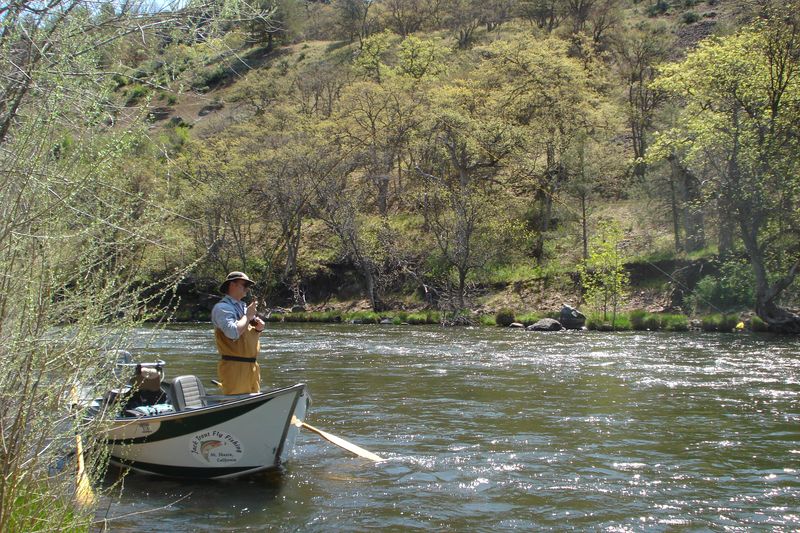 ---
Don on top of his game!
---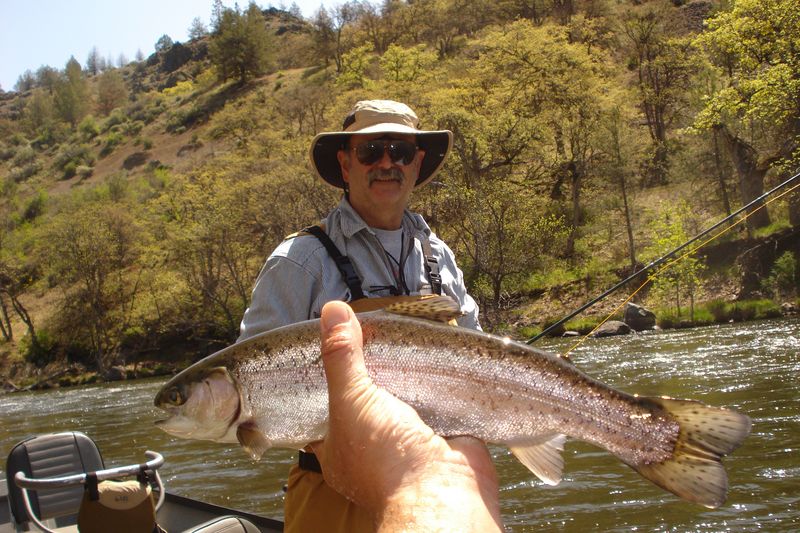 ---
Thanks to the Persyn clan for coming and saying howdy to all the trout in the Klamath River.
---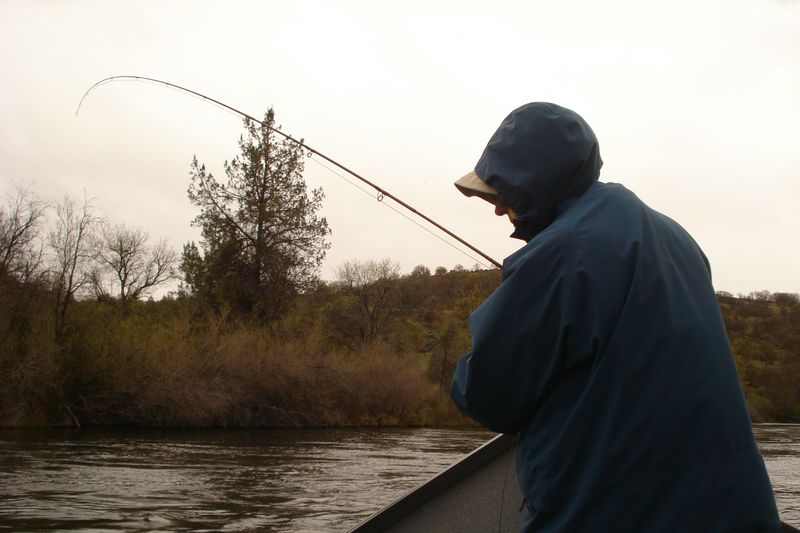 ---
Madeline Protsman from Chester Cal, ready for more action as she hooks more trout than on any other trip!
---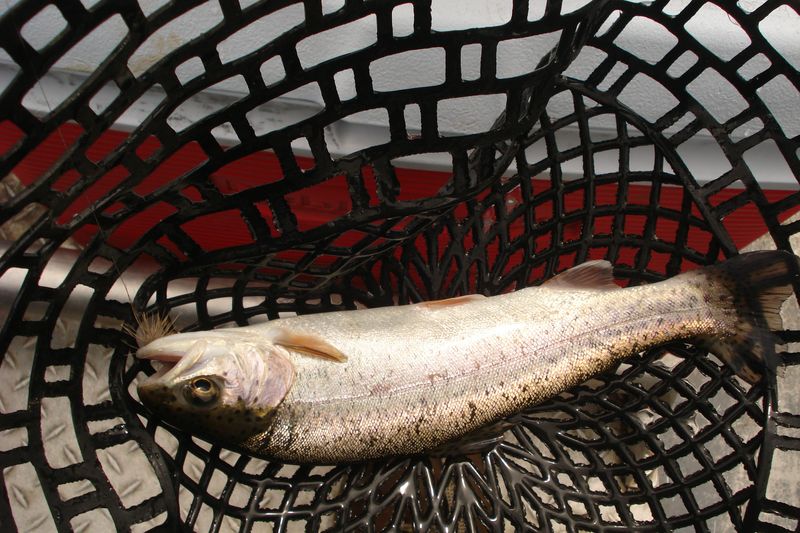 ---
A lot of them were on dry flies too!
---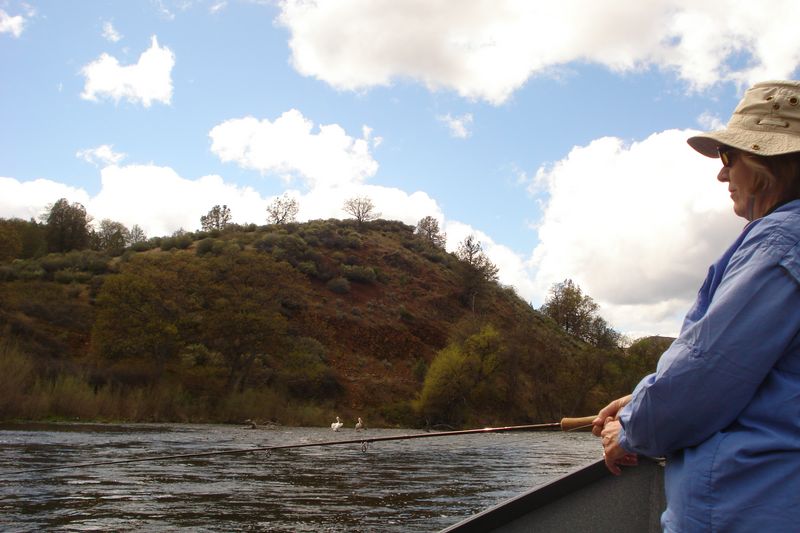 ---
With a bunch of pelicans around wondering on how they lost out to that darn stork with that infant delivery service, times are tough they need more work!
---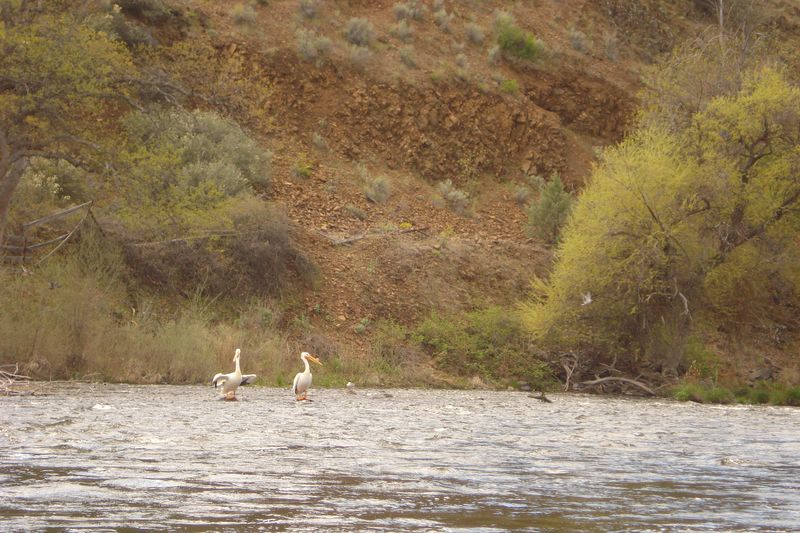 ---
Shake that booty – Shake that booty! Now bring it all together, hop -hop – take it down – oow – take it down…"I love these new aerobics
we learned over on the coast honey…
---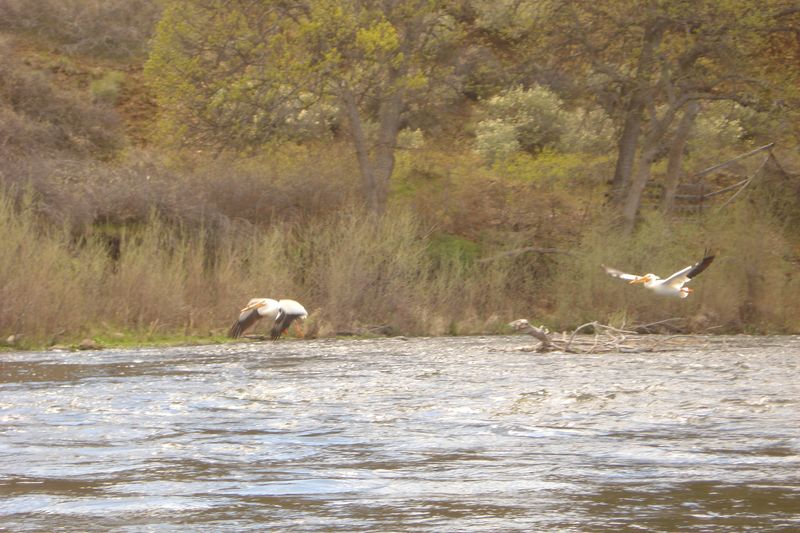 ---
Born Free!!
This is a Great Born Free Video if you love animal families:
http://www.youtube.com/watch?v=1qBK4RRpouQ
---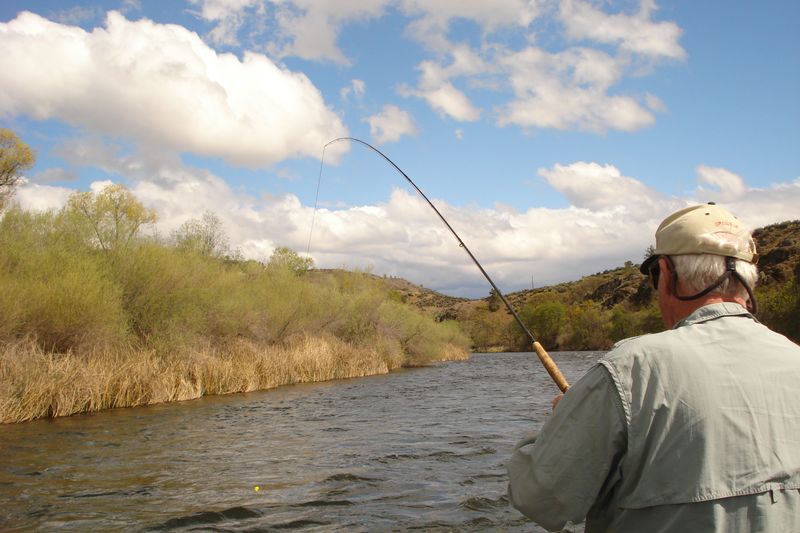 ---
Then George got into the action!
---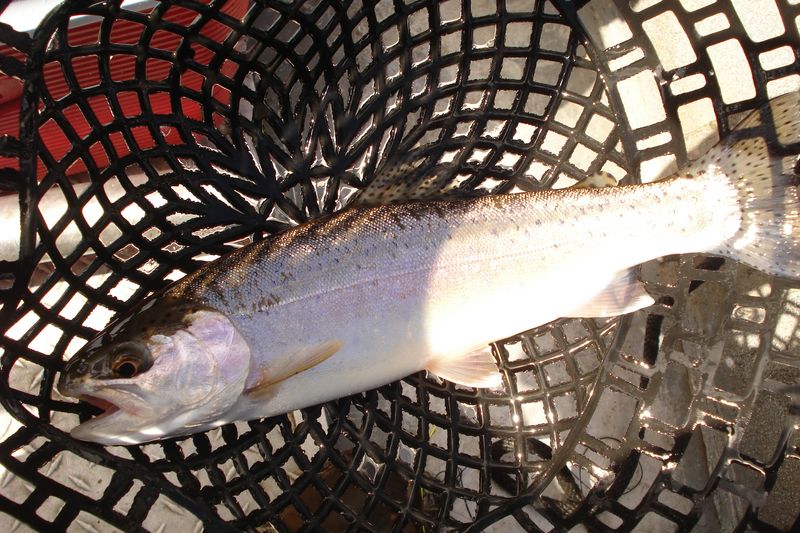 ---
That's a sweet a catch and these fish fight hard!
---
---
Caddis are present!
---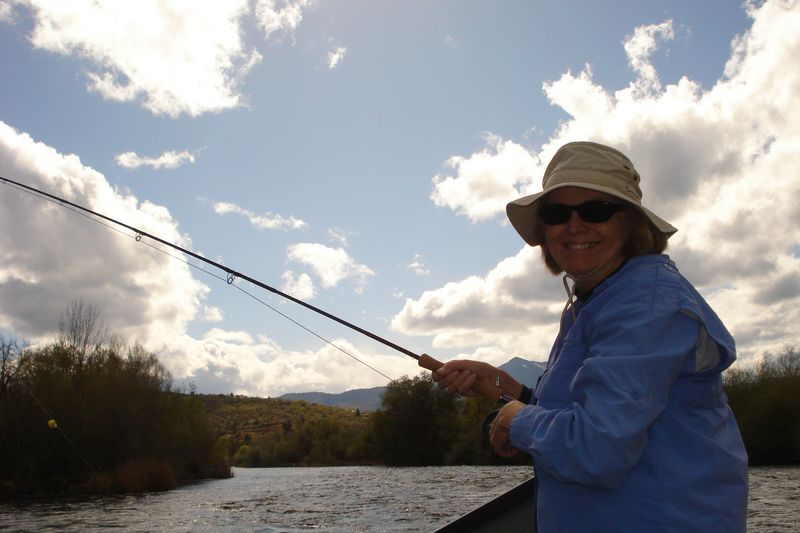 ---
Madeline hooked up again! This is the first time in 47 years she has out caught George!! Congratulations!! JT
---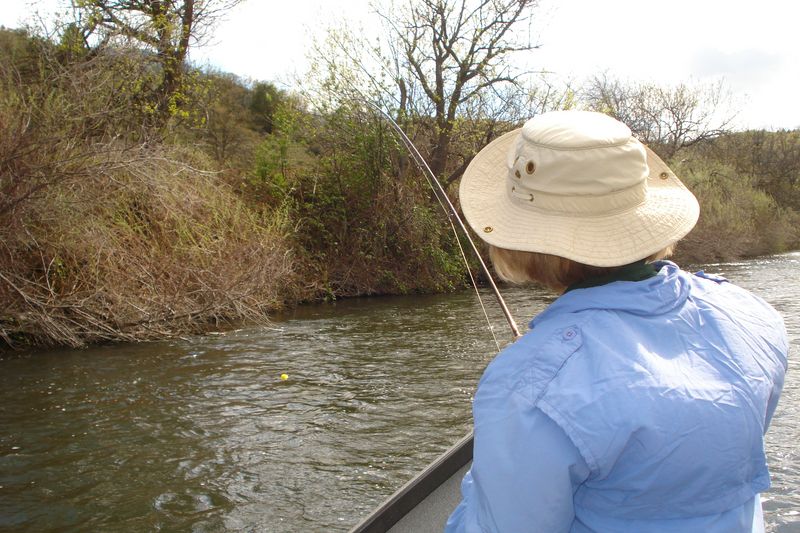 ---
Fighters!
---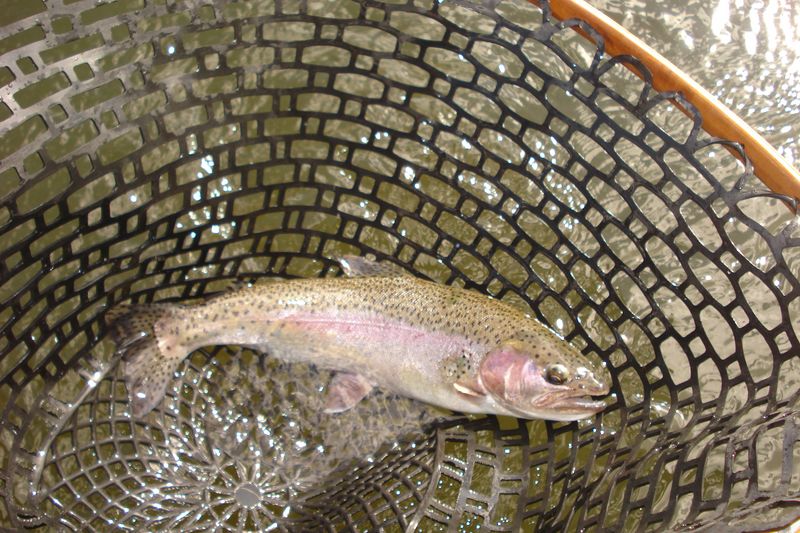 ---
A face only a mother would love….
---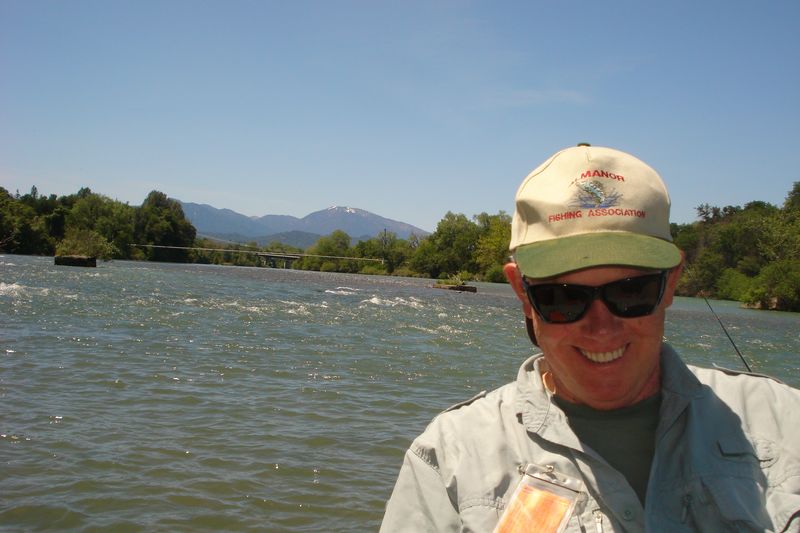 ---
George Prostman what a good guy!
---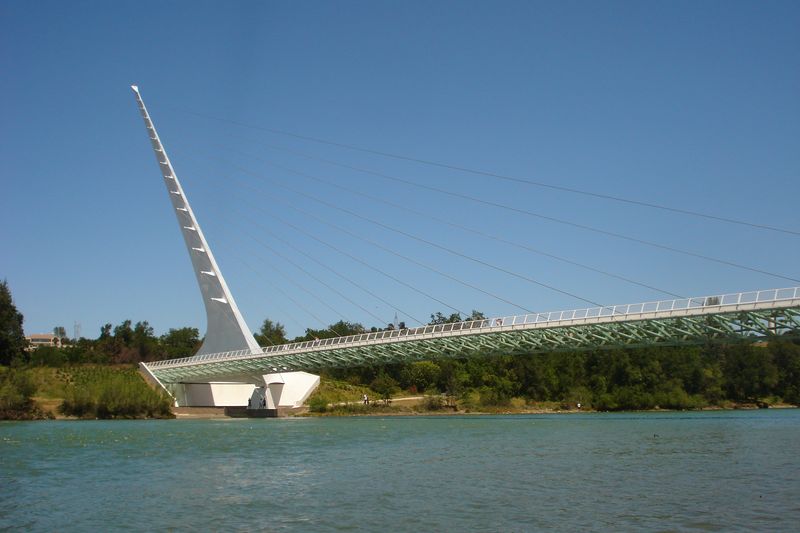 ---
The Sun Dial Bridge and Jack Trout Fly Fishing and Guide Service
Fly fishing and guiding on the Lower Sacramento River out of Redding California.
---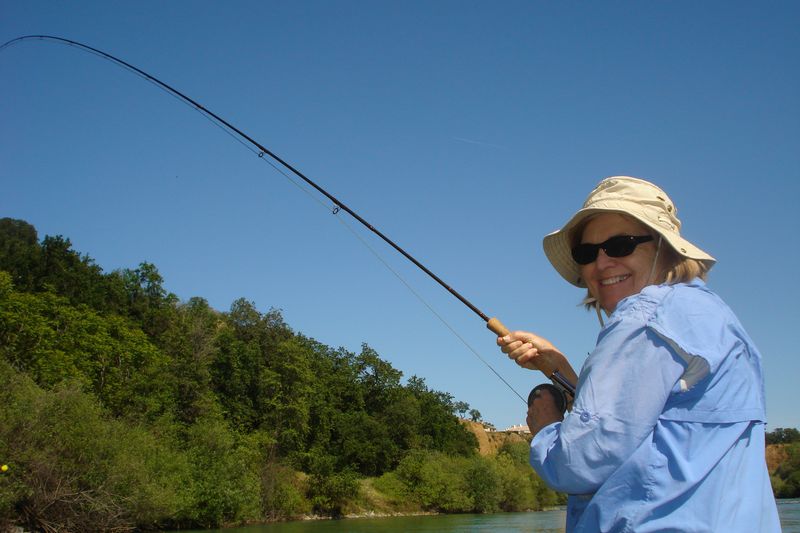 ---
Madeline, picking up where she left off the day before.
---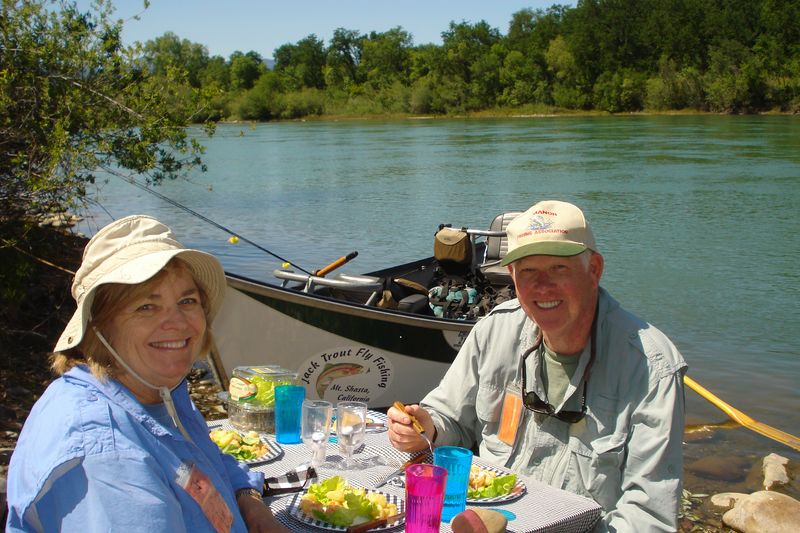 ---
A good lunch on the river always makes the day better, everything is great about this day.
---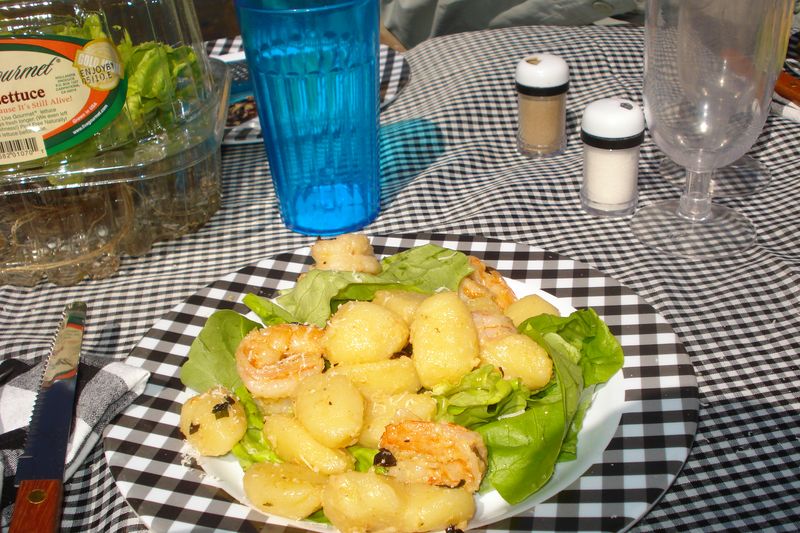 ---
Thanks to George and Madeline Protsman for coming out for two great days of fly fishing in Northern California.
---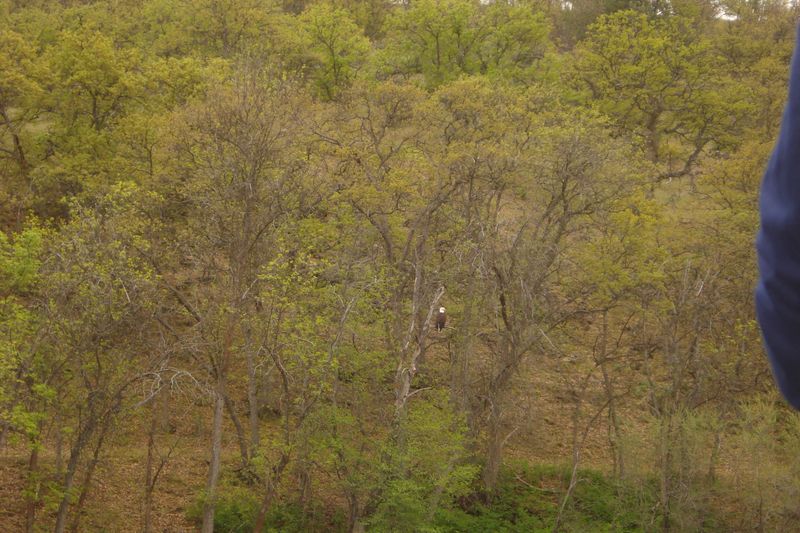 ---
The Bald Eagle that lives on the Upper Klamath.
---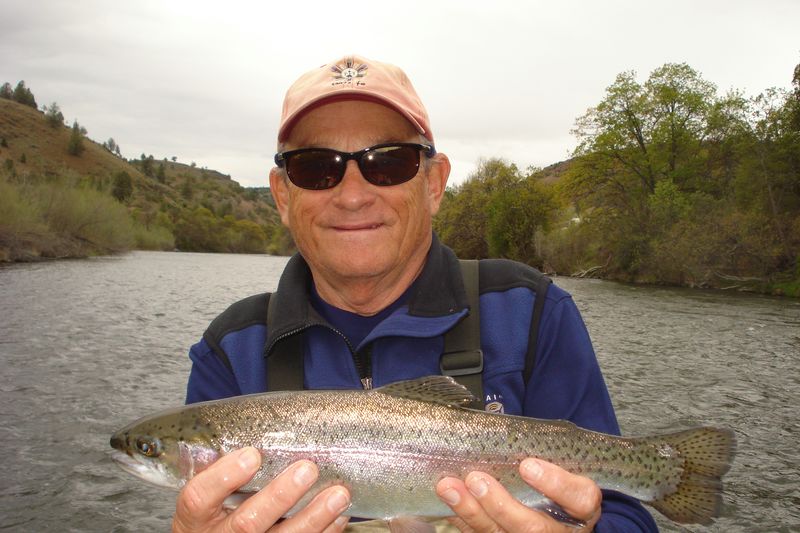 ---
Tom Shaddox my friend and client who I've guided for almost 10 years
and has used over 7 different Jack Trout guides over the years!
---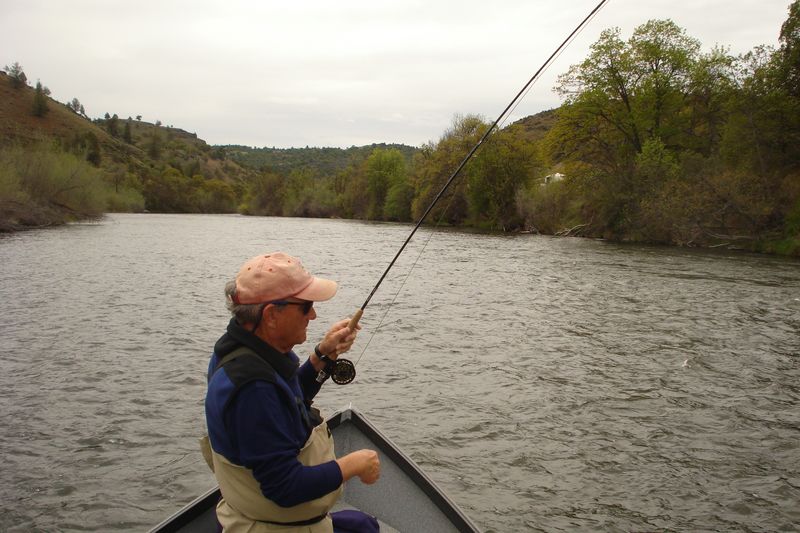 ---
We had a marvelous day together on the Upper Klamath.
---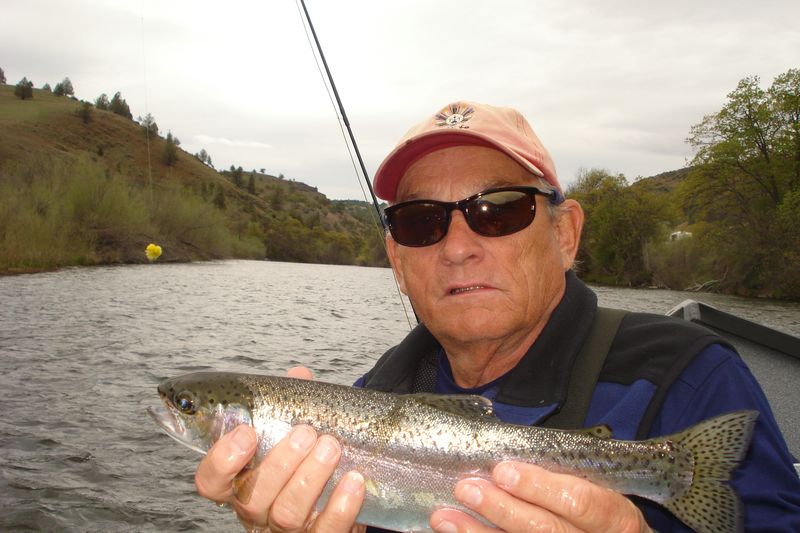 ---
Thanks again Tom, see you back up here in June!!
---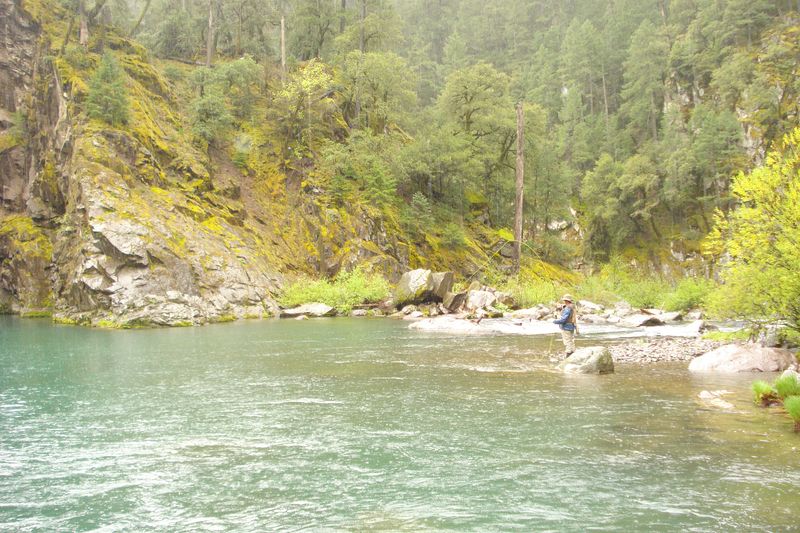 ---
Keith Kinnard fly fishing in a major rain storm on the McCloud River.
---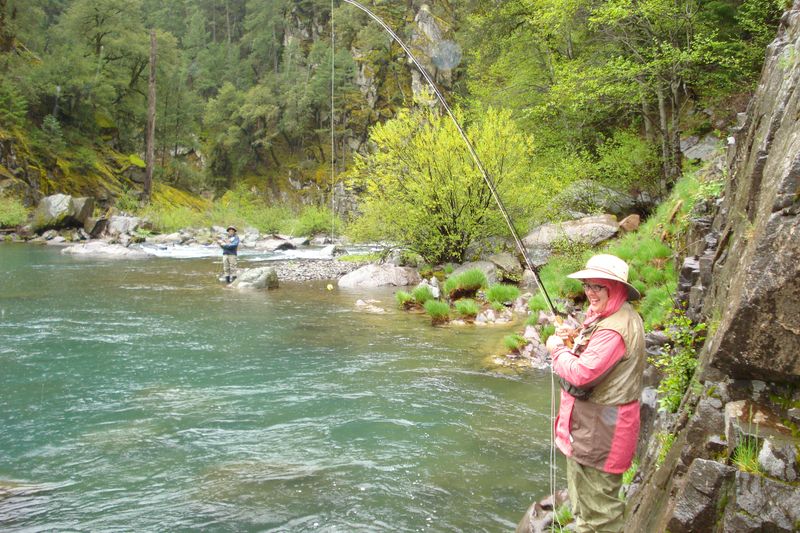 ---
Robin with her first trout on a fly rod.
---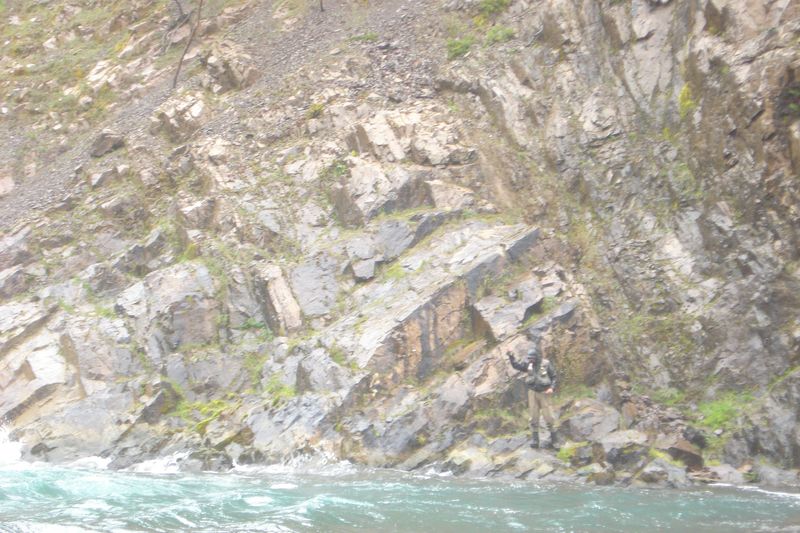 ---
---
Look it's someone fishing Oceans 11 on the McCloud river. Cool!
---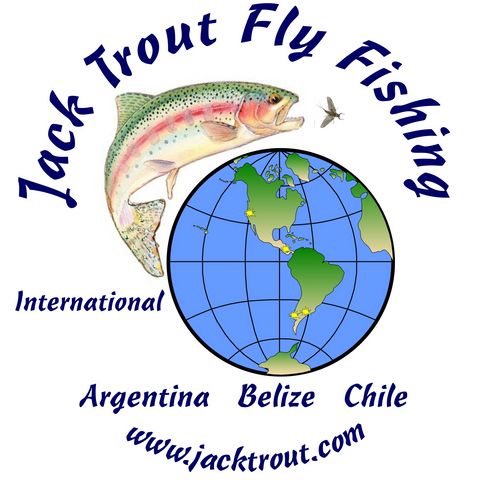 ---
To all of those out there that watch our web log Thanks! Hope to see you in 2009!
Many Rivers & Oceans to You, Jack & Carola Trout
(530) 926-4540
---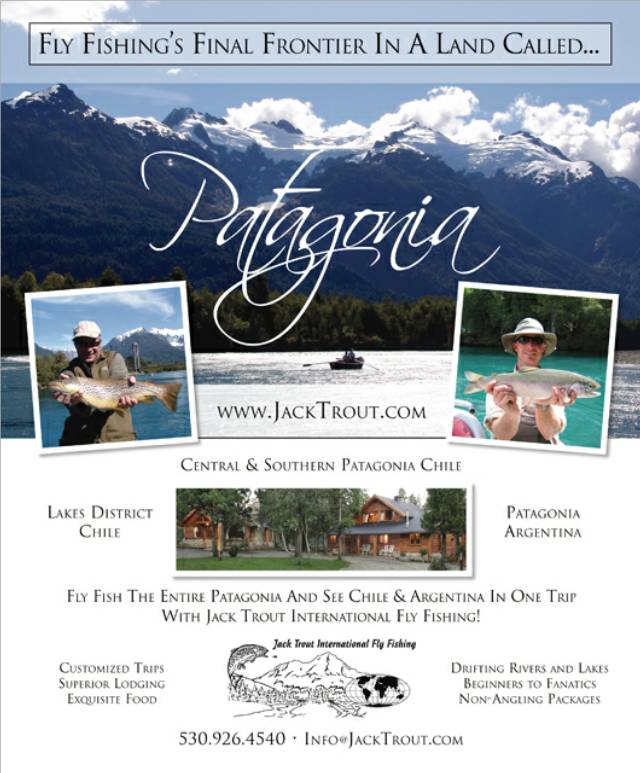 ---
---
EMAILS FROM YOU: