Chile Fly Fishing Season – Belize Fly Fishing in Hopkins Village – Argentina The perfect Place Now.
Full on sunny days in the 80′ & 90's now in Chile, Belize & Argentina, if you're cold, change your latitude and give us a call:
Trout International Fly Fishing Hotline: 530-926-4540
Email:  info@jacktrout.com    
NOW ON SALE MAPS OF RIVERS & ROADS IN CHILE & ARGENTINA – 
Best Chile Maps – Coyhaique, Puerto Varas, Yelcho, Futaleufu, Bio Bio, Patagonia, Baker River,  Cochrane River, Punta Arenas, Puerto Natales All roads, in each region.
Call us for any information or our Chilean Lifeline Package. We can help you 24 hours a day on your travels with logistics, advice, restaurants, hotel and all aspects of your trip including a cell phone.
Jack Trout, wrote for Fodor's Travel Books for Chile & Argentina, let him help you stay safe and sure in Chile & Argentina. Get our maps to start. 530-926-4540  Jack Trout
Volcano Osorno (2652 meters or 8700 feet)  a great place to visit while down visiting in the Lake's District of Chile. Sometimes compared to Mount Fuji in shape, this volcano remains dormant for now happily covered in snow. We love our local volcano here in the Lake's District of Chile surrounded in part by Lago Llanquihue, Chile's second largest lake. Some of the other local volcano's include; Cerro Santo Domingo, Volcano Calbuco, Cerro Bonechero, Volcan Puntiagudo, Cerro Cenizas, Volcan Casablanca, Monte Tronador & Cerro Cuernos del Diablo. All averaging between 1700 meters or 5577  feet to a tallest height of 3491 meters or 11453 feet.
This is one special place on Earth. Beautiful, majestic, transforming and re-defining countryside with maybe the most fresh water flowing naturally left on the face of the Earth.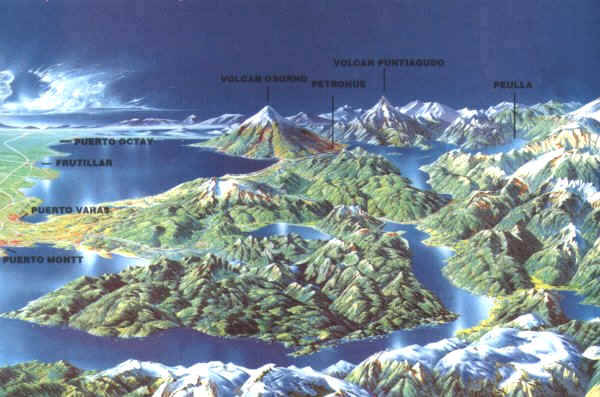 And I say to myself…..What a wonderful world!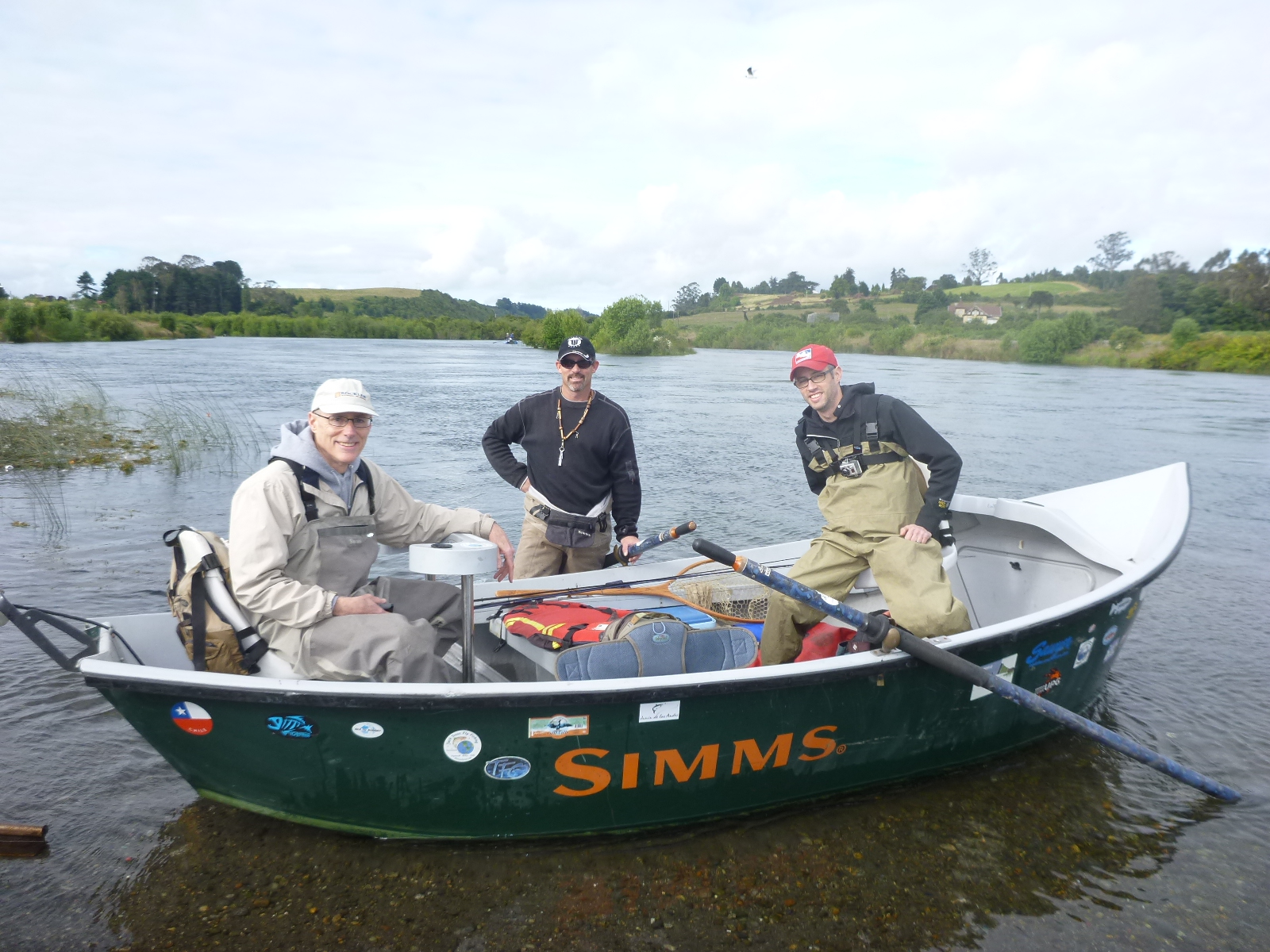 The stage was set!
So when Chris & Joel Phillips showed up for their first time ever fly fishing, they thought Chile would be a great place to learn.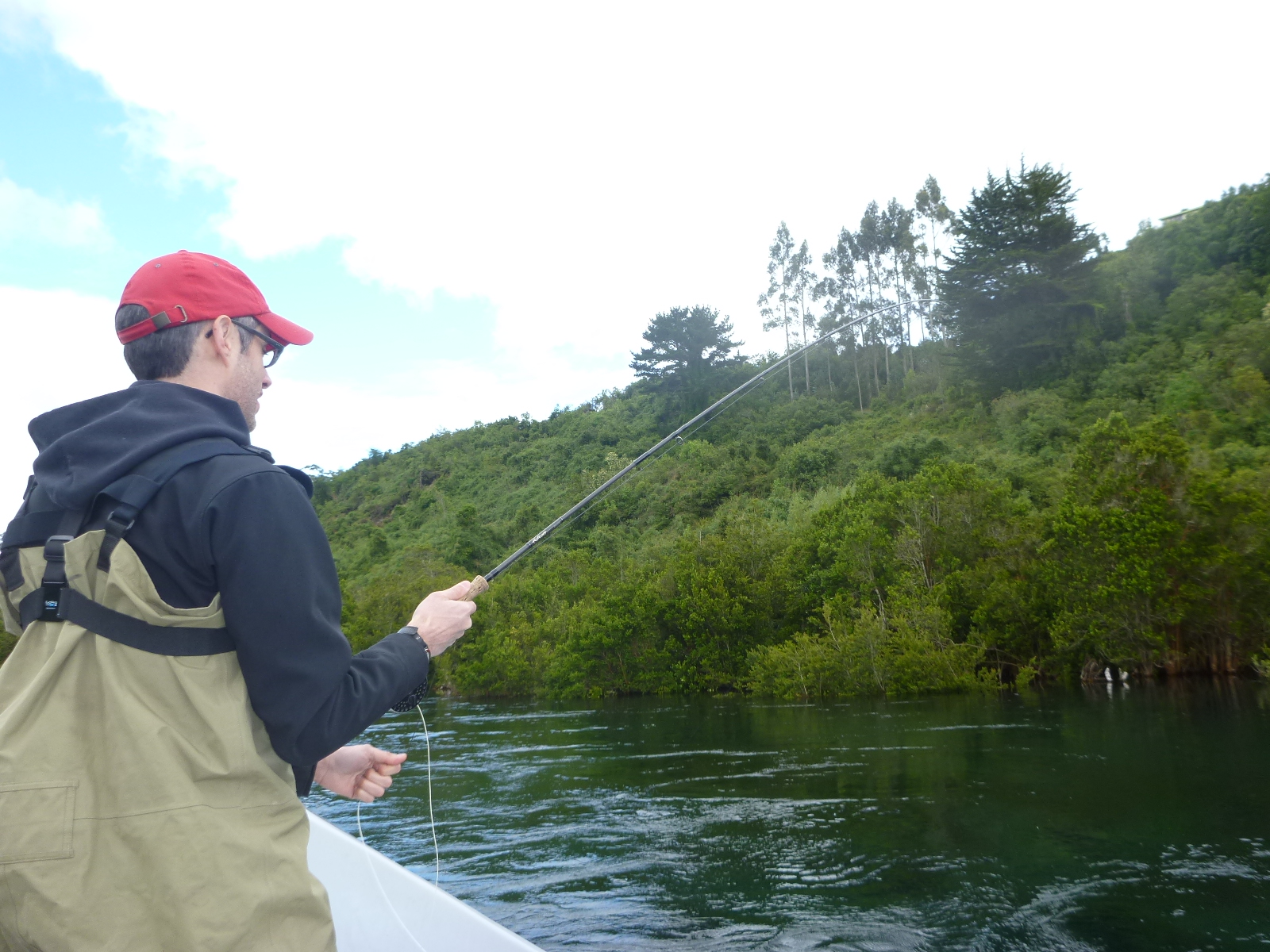 Chris started out a little rough but after some on-hand instruction with a little humble insight, Chris was casting out 30 to 40 feet of line. It didn't take long for Chris to get a take from a hungry trout looking for a free meal.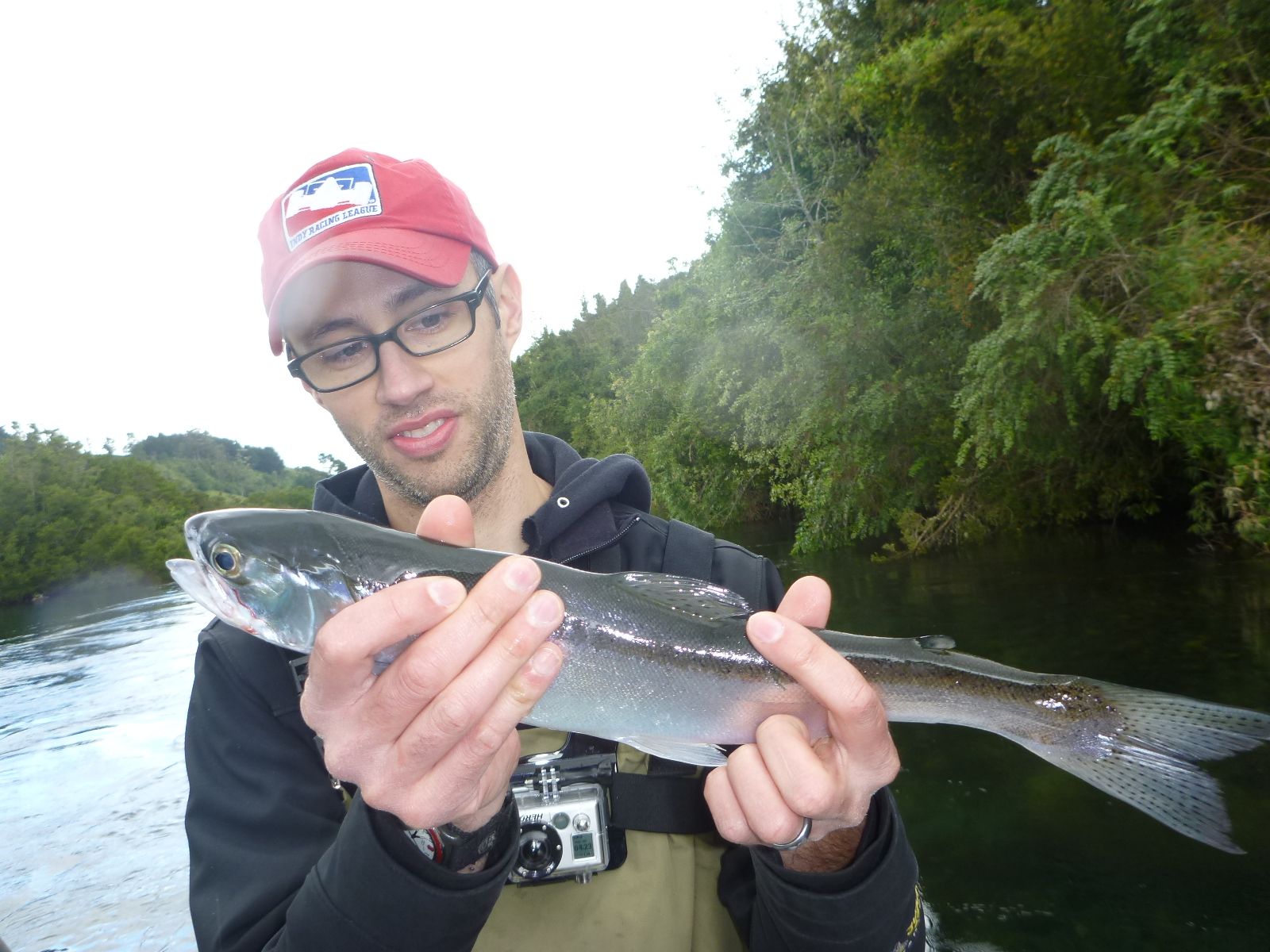 A nice Atlantic Salmon was Chris's first fish on a fly rod, he was amazed!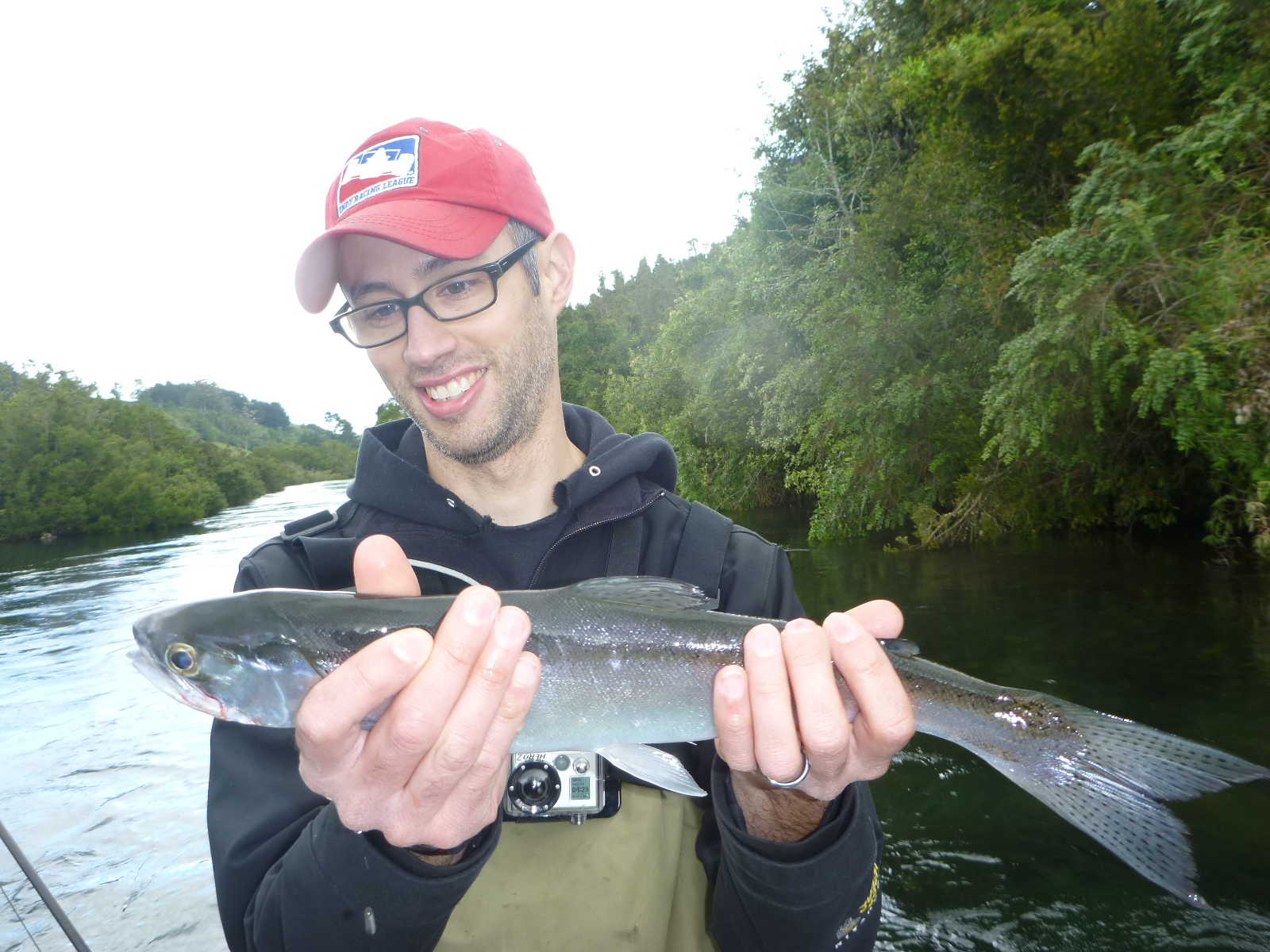 In December it rained over 20 days out the month, this has made all the rivers very high and some are still not fishing well but with many choices in the Lake's region, daily I am talking with Edgar and making calculated decisions based on where the best places are to take our valued clientele.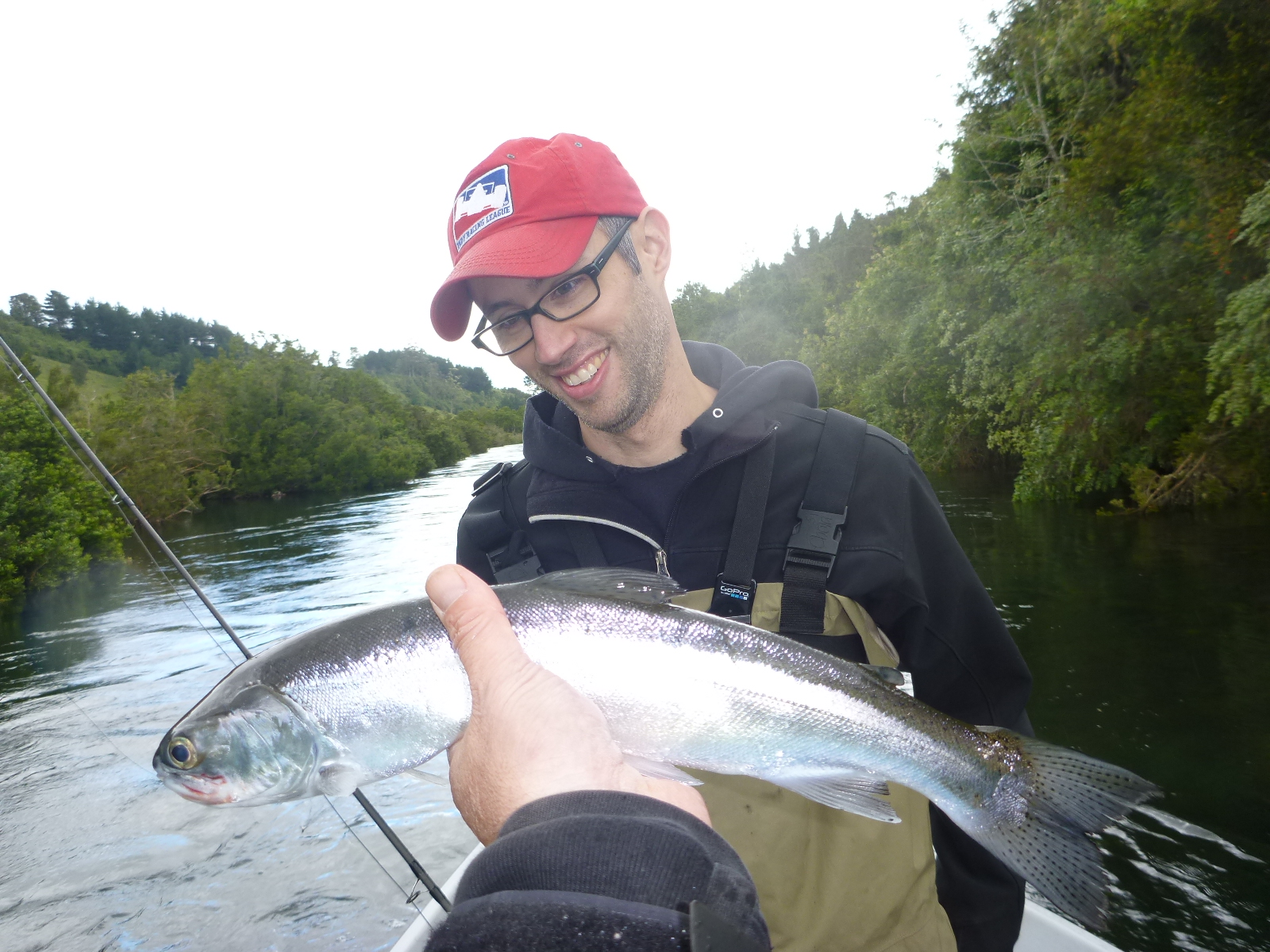 Atlantic Salmon average 16 to 22 inches and frequent the Rio Maullin near Llanquihue, Chile.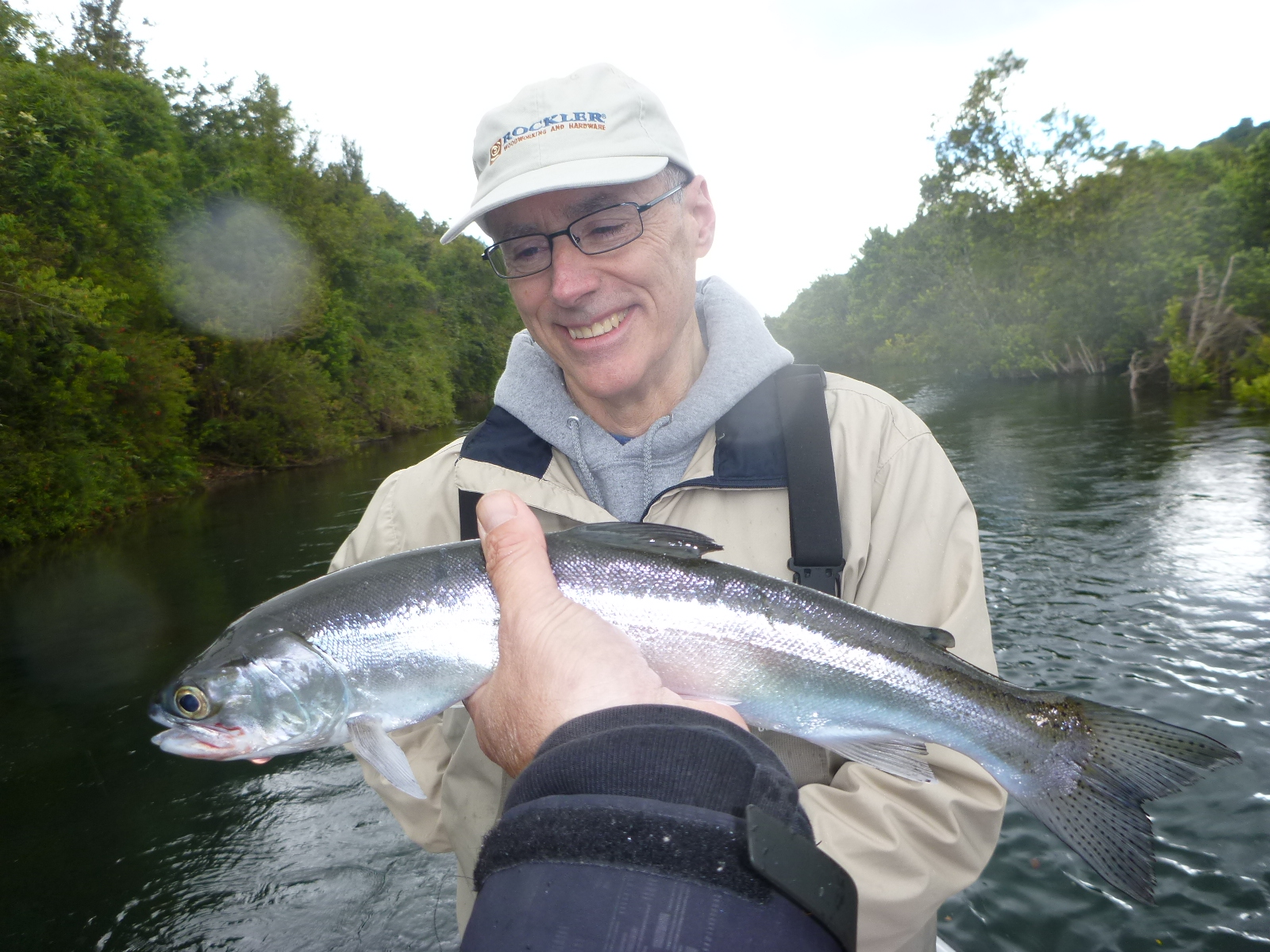 Pops got in on the action, these salmon are smaller than you would think. They have the ability to live in the river for any amount of time the fish desires. They mainly run in schools and they are not boat shy or line shy, when you get in a school, don't leave for a while. I have had as many as 22 hook-ups in one area once and 9 double hook-ups in a row is still a standing Jack Trout Guide Service record. (Scott & Dave Chile 2009)
These fish can be a lot of fun, especially for a beginner fly fishing for his first time!

<:((<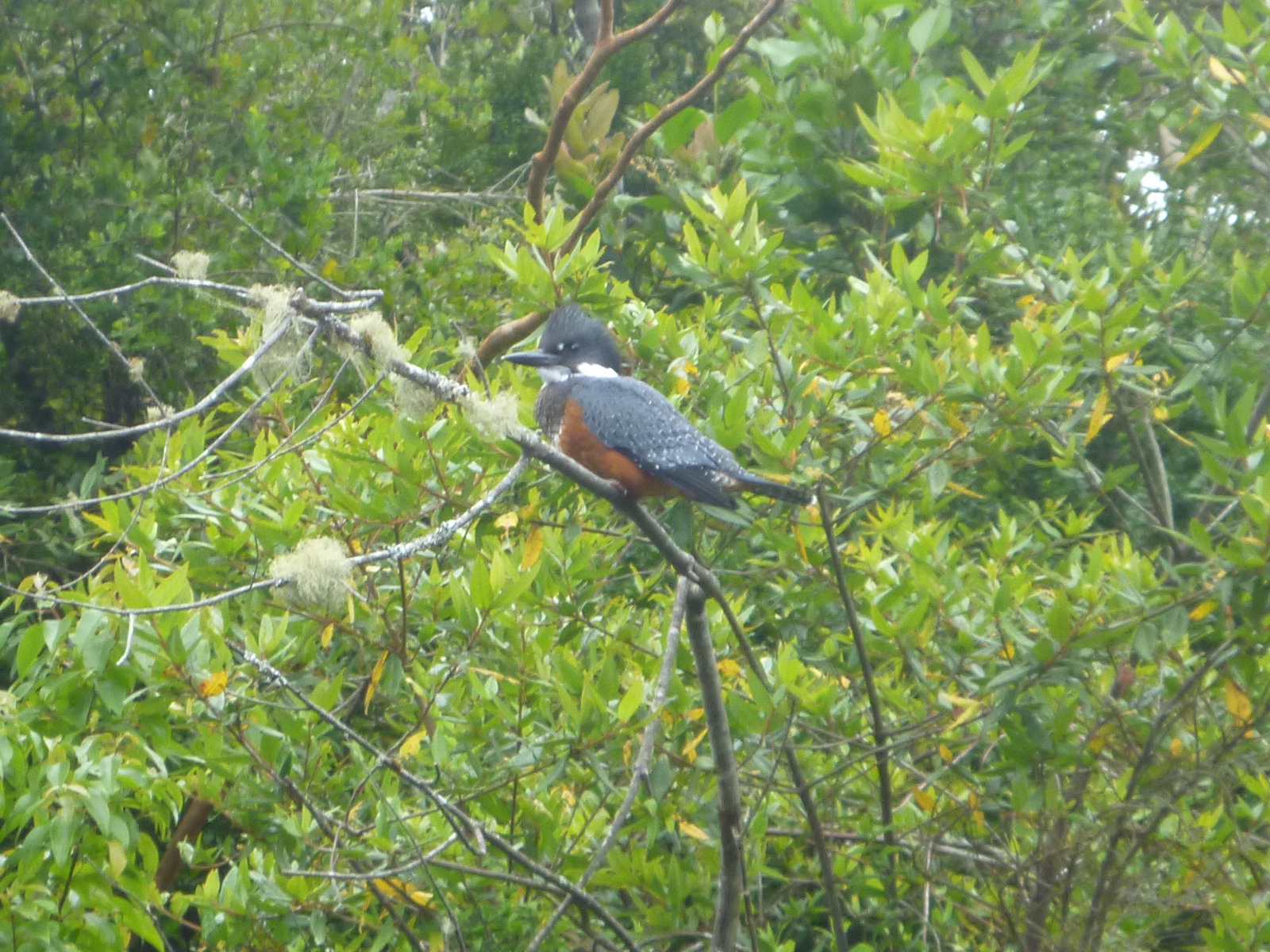 The Rio Maullin has 90% of Chile's birds living in the trees and mangroves that align the rivers shoreline. This King Fisher watched and followed us down the river for over an hour. It was a real highlight that complimented our great day out together. We would float down to a new section and there he was, like an old lost friend from Portola High school in Northern California, he was hanging out and thinking how he could learn how to fly fish too..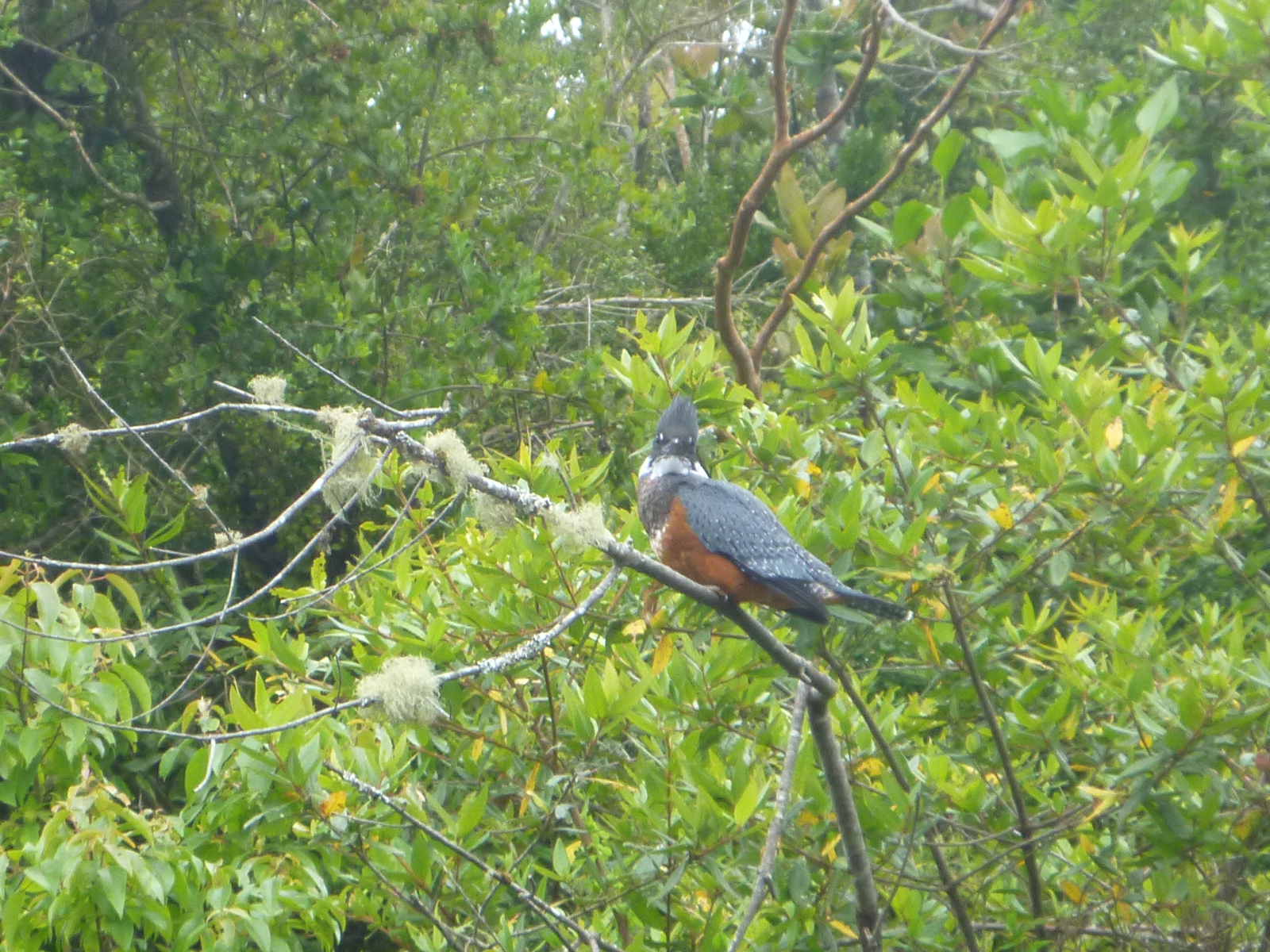 This bird was never scared of us, in fact he was out-right nosey!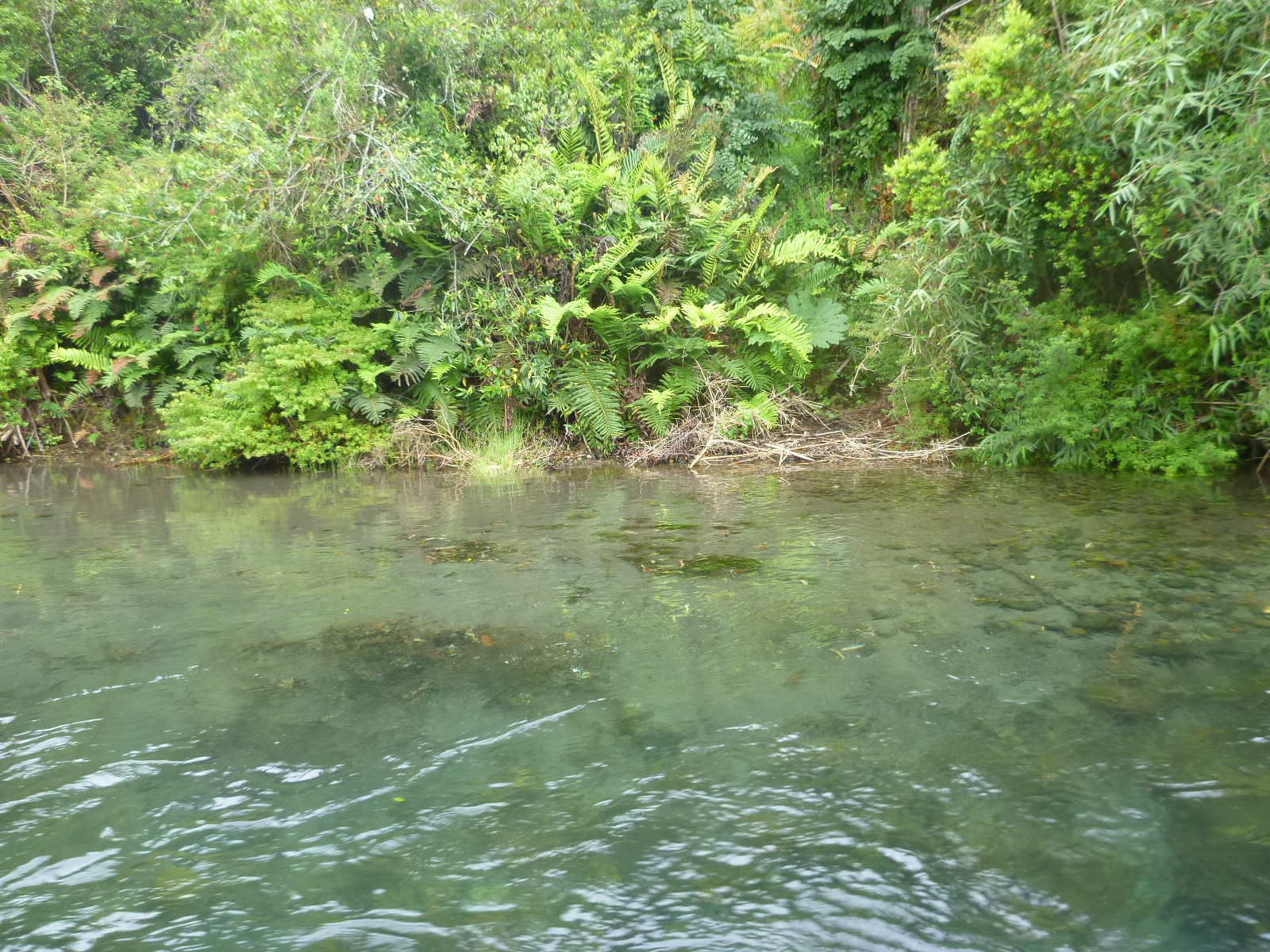 This is a clear river, that's just like a huge spring creek. The only difference is that it flows out of Lago Llanquihue about 50 miles to the Pacific Ocean.

 Chris hooked 3 more Atlantic Salmon here as I prepared our shoreline gourmet lunch.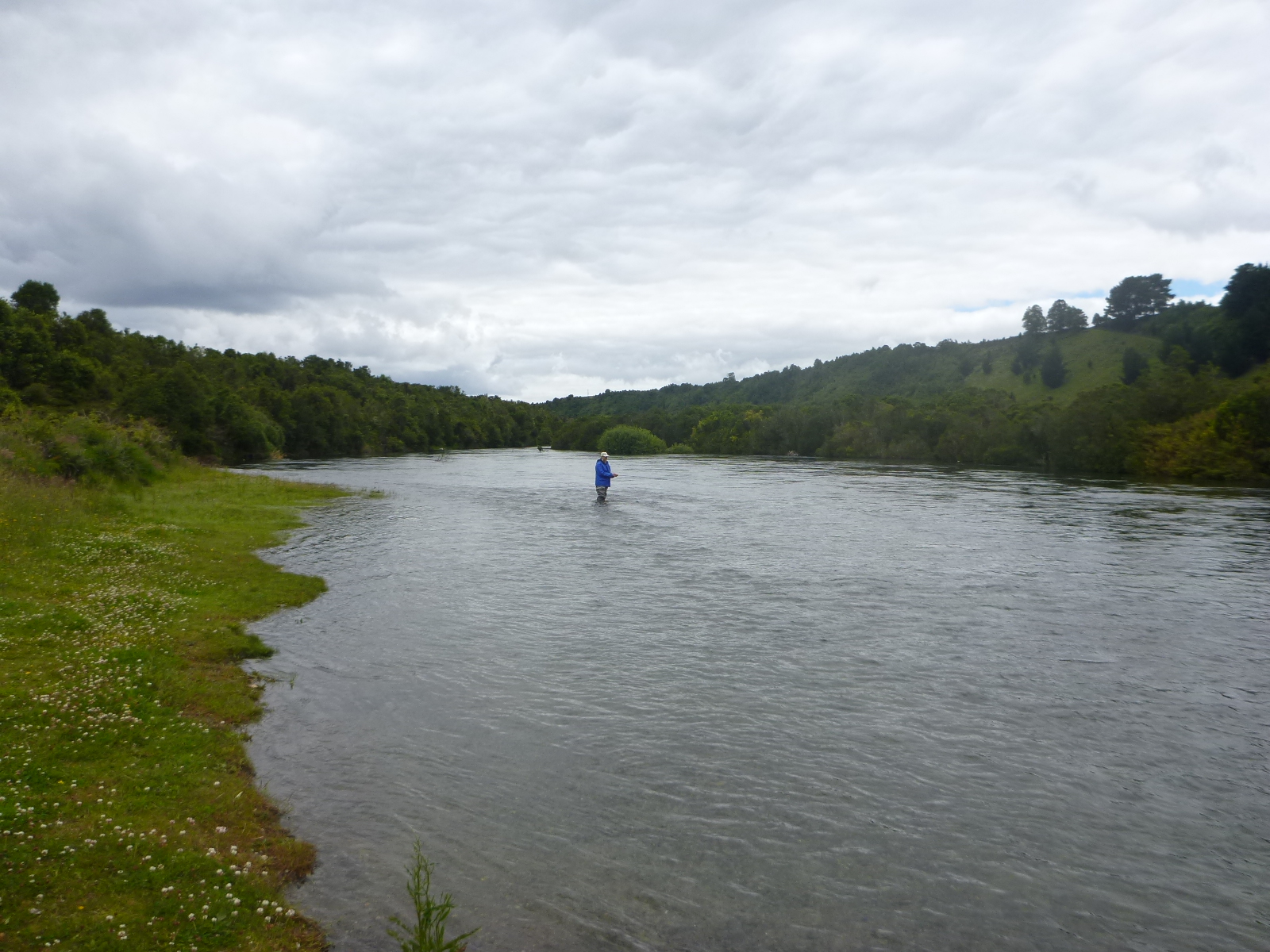 Pops headed north and was casting fine on the top of the run.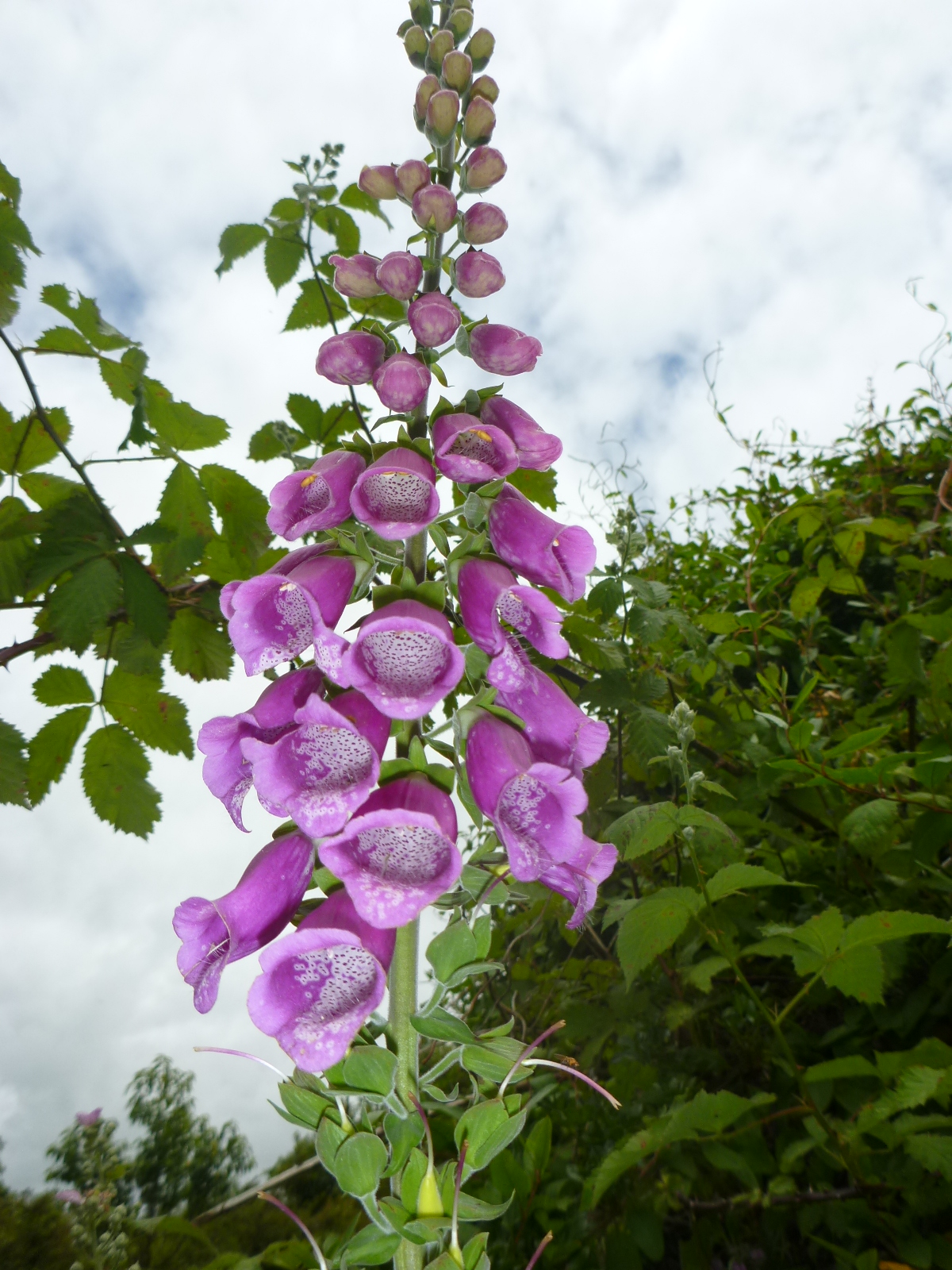 The Fox Gloves was out in full bloom and it was apparent that summer was making it's way here soon.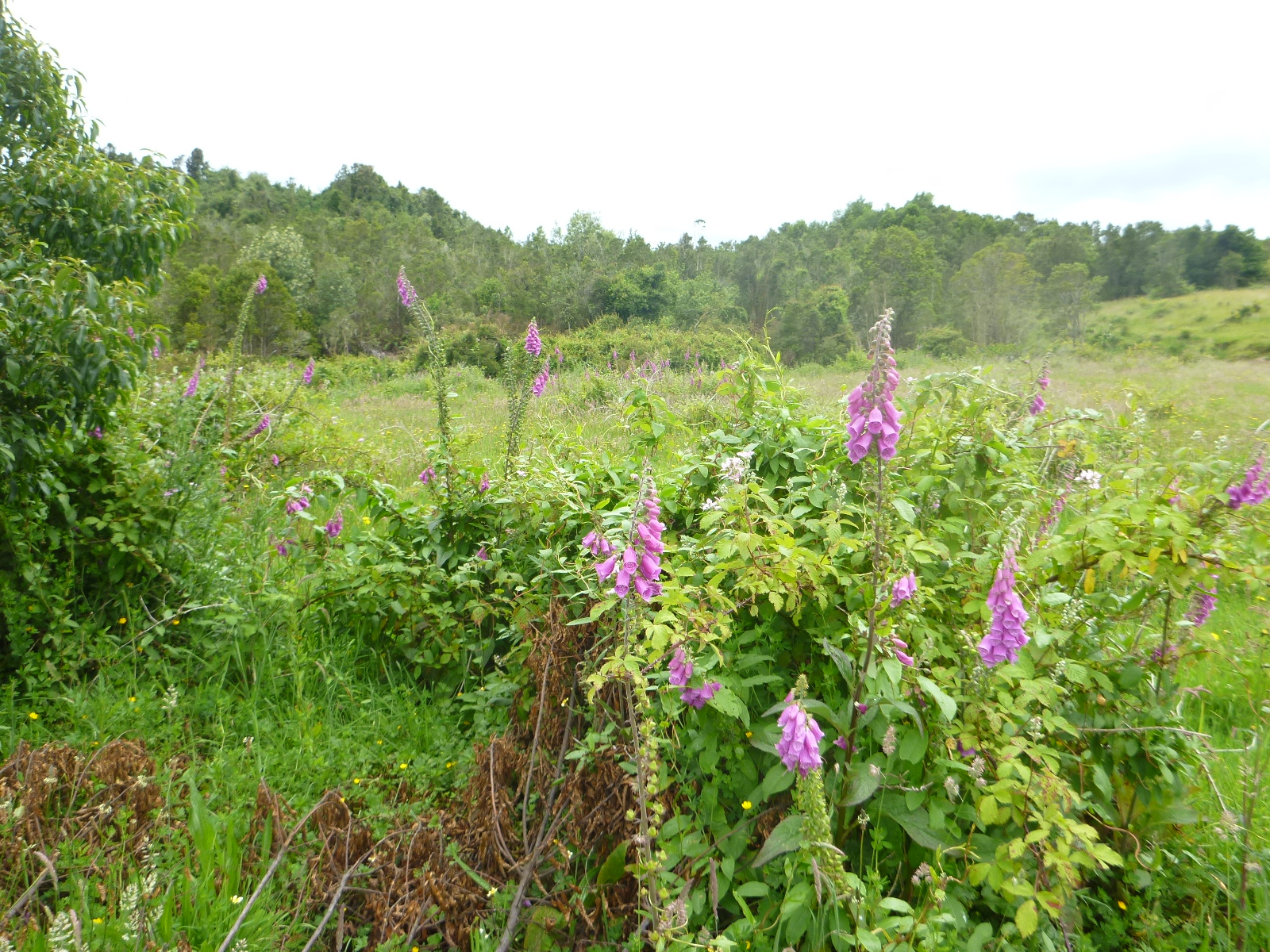 A field of dreams.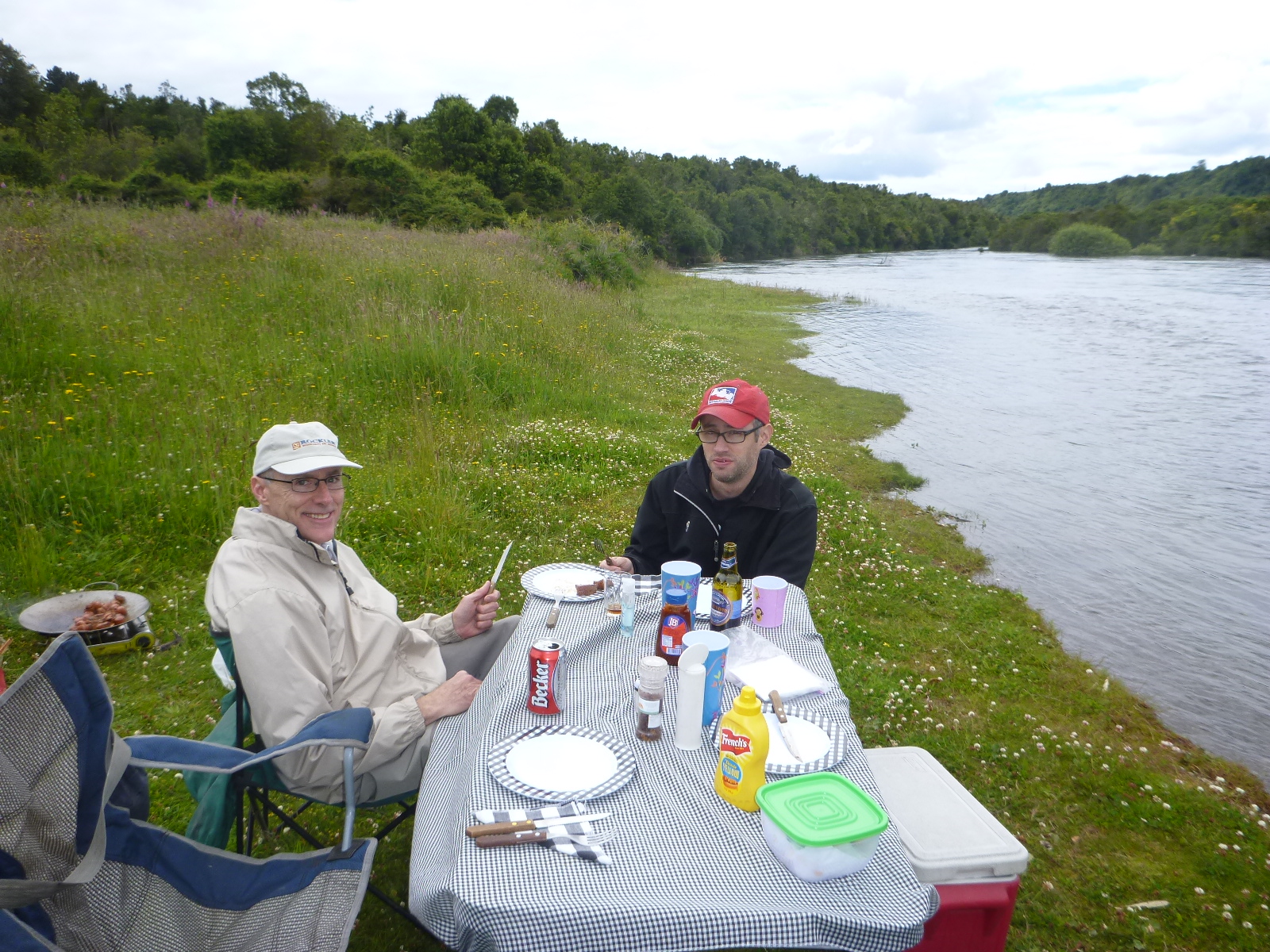 I cooked up some meats on the shore and the Phillips enjoyed some local beers and we feasted on some great food Carola prepared earlier for us.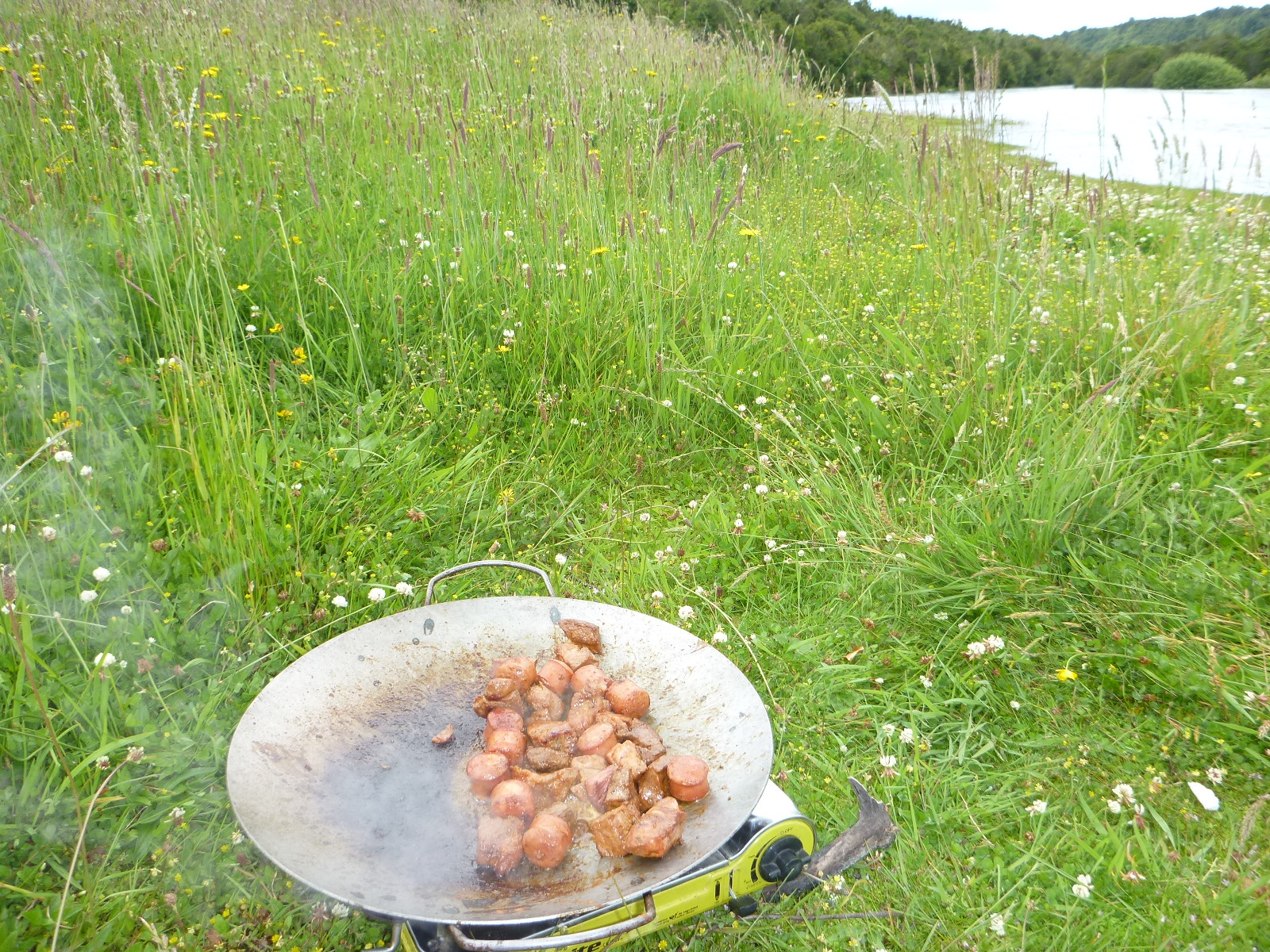 This pan is called a disco in Chile. I never liked disco as a kid growing up but I sure like it here!
We get all our meats from Mödinger's Cecinas of Llanquihue, the most famous meat and sausages company in Chile.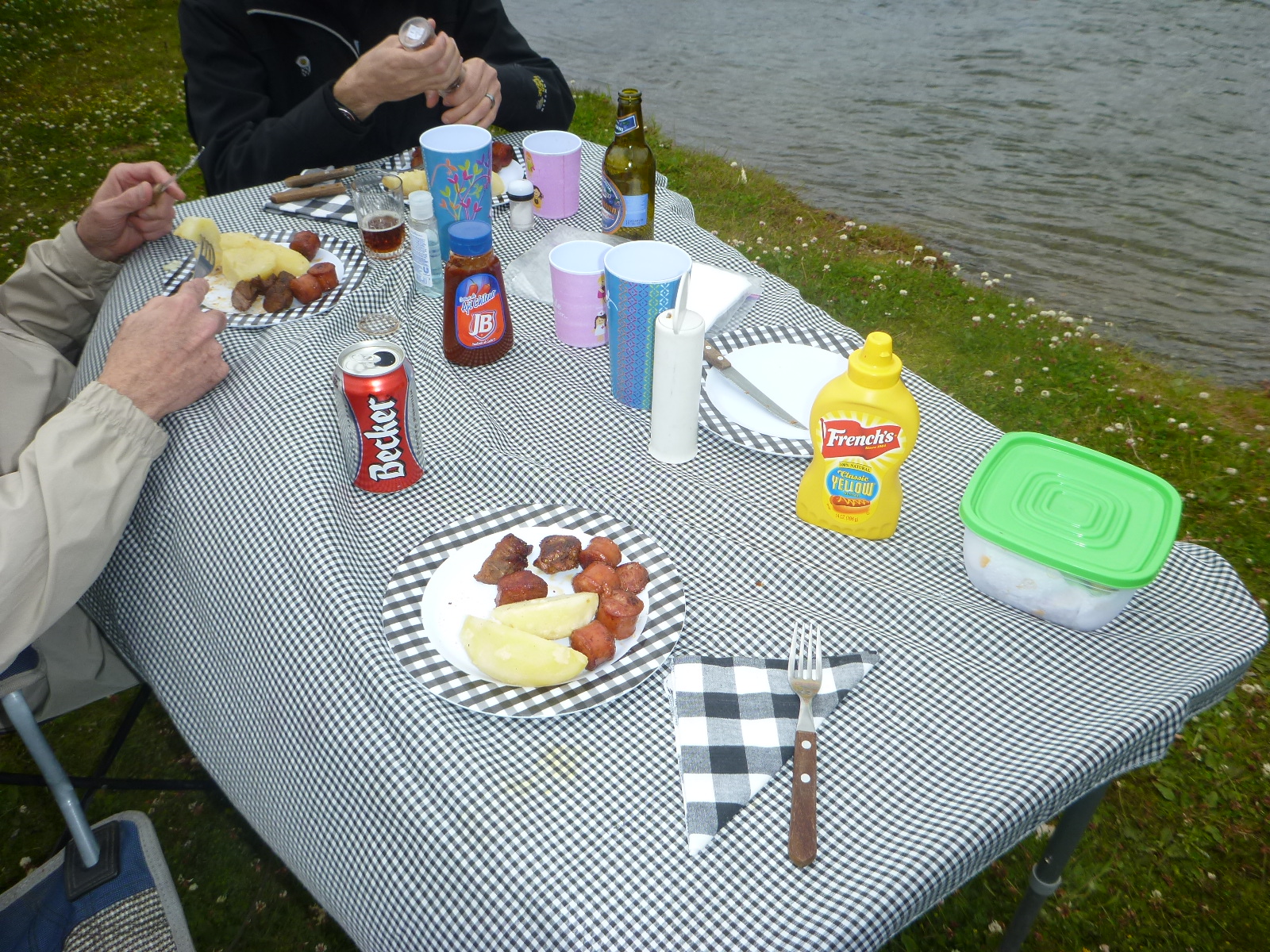 Yummy lunch thanks to Mödinger's products!     
http://cecinasllanquihue.cl/blog/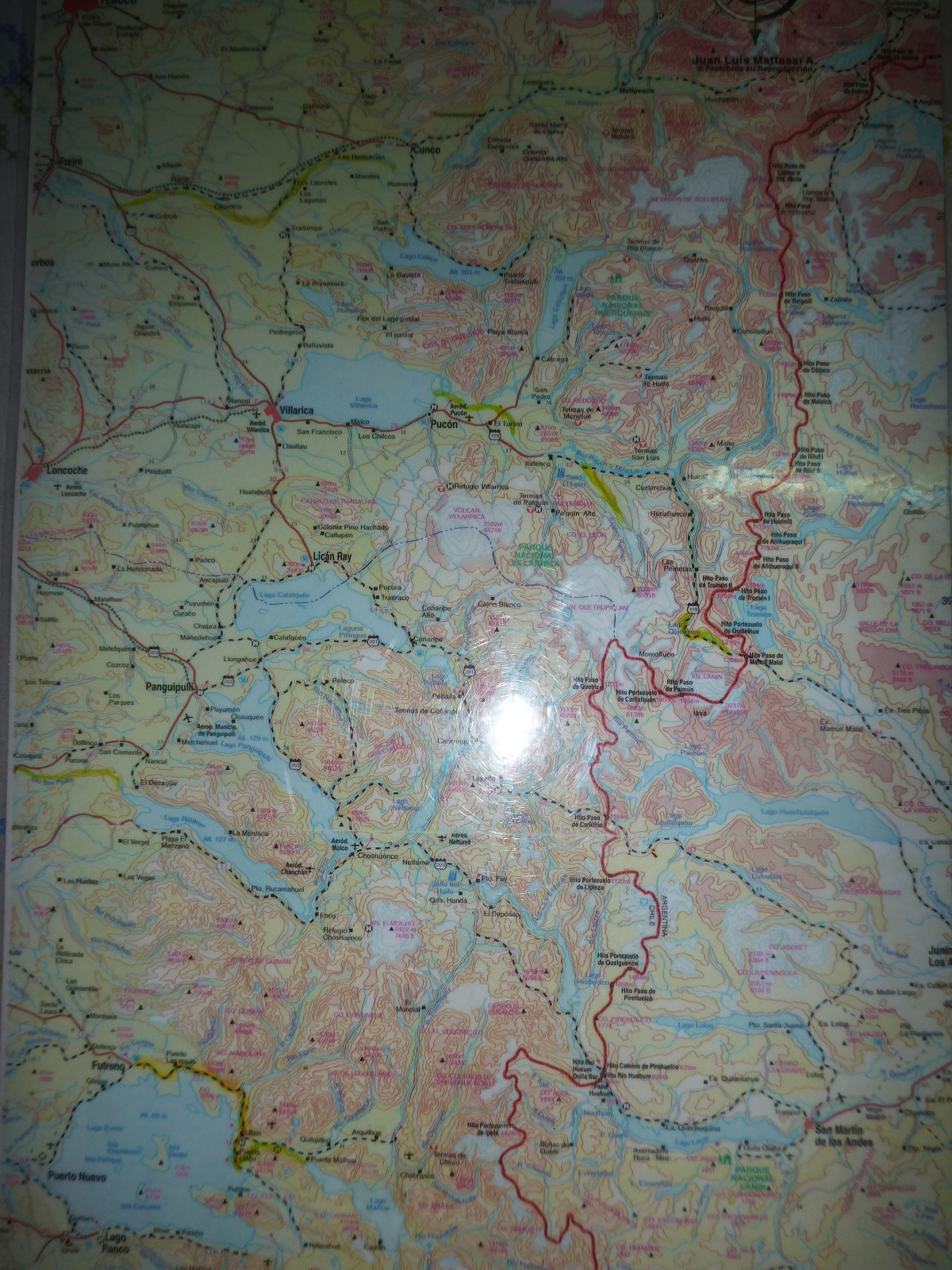 Contact us before you hit the routes in Chile & Argentina, we got it all mapped out.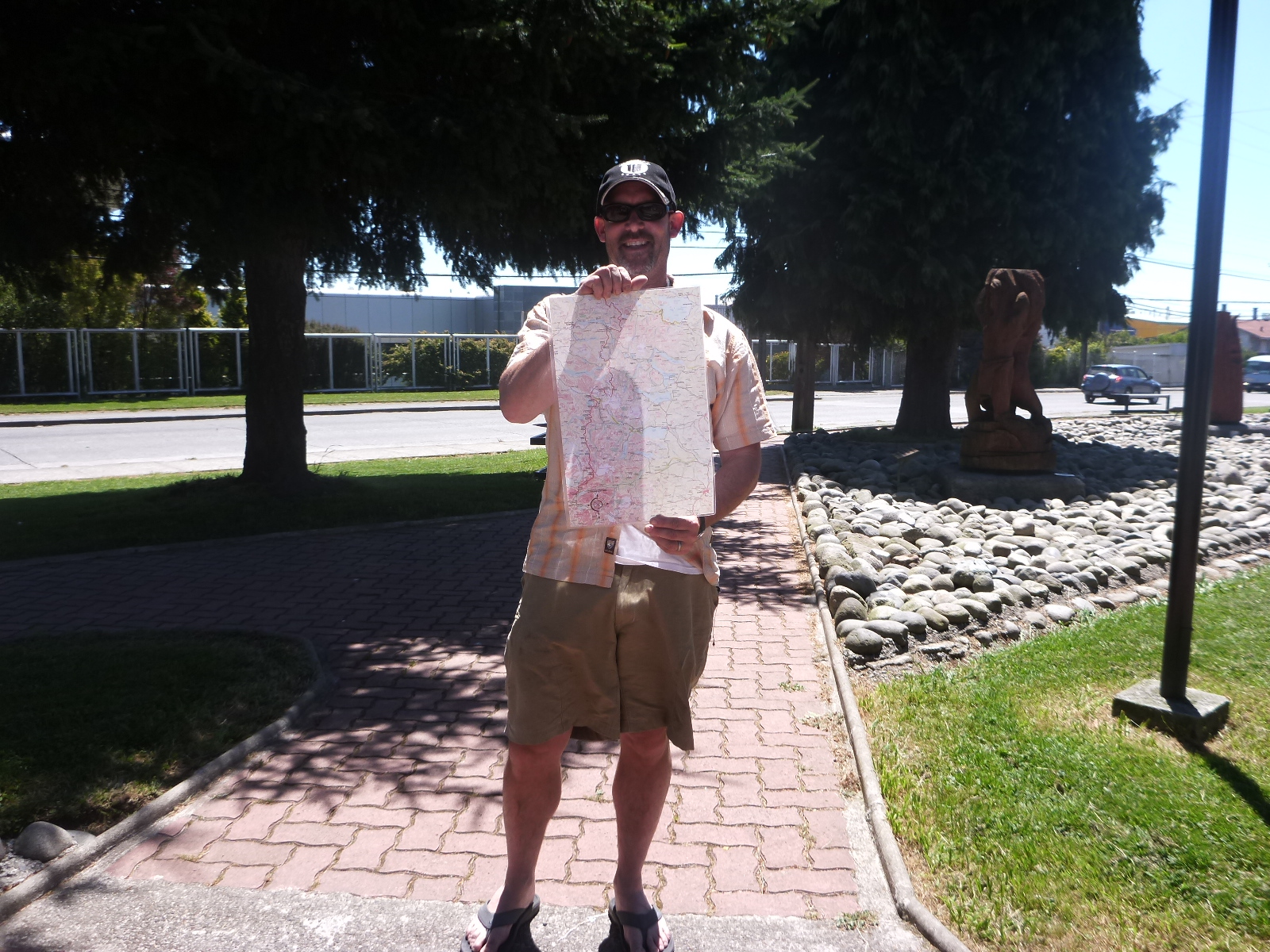 We are now offering maps of Chile, to make it easier to navigate the country. If you want the Jack Trout Chilean map for the region you are touring or just toured let us know. They are full sized 11 x 17 maps, sealed in plastic and easy to read of the region your desire in Chile. Cost is $30 USD or two sections for $45 or the entire 9th, 10th & 11th District Maps of Chile for $100. We accept all major credit cards. Contact us at info@jacktrout.com some regions go into Argentina also.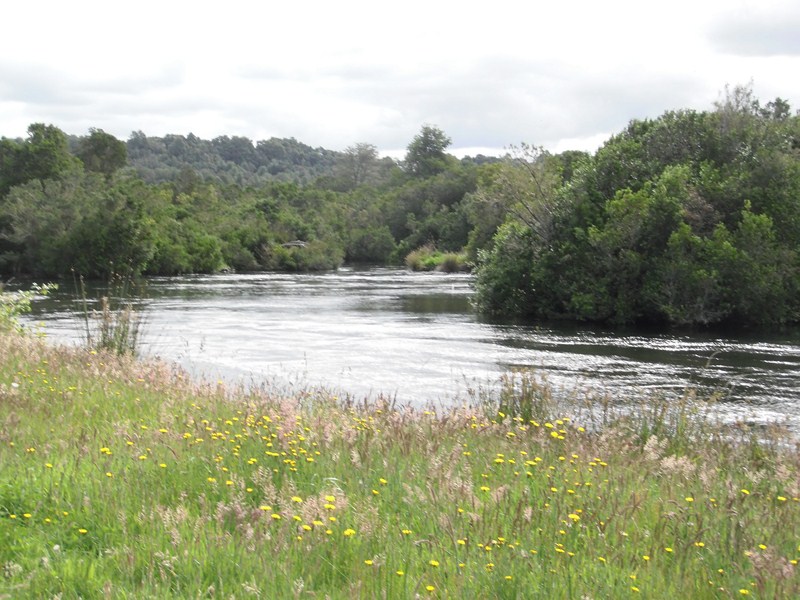 What a fantastic river we are so lucky to have in our region and it's now another catch & release river in Chile. If Chile wants to catch up to the reputation the rivers have for fly fishing over in Argentina, it's best there are catch & release sections in all rivers throughout the country.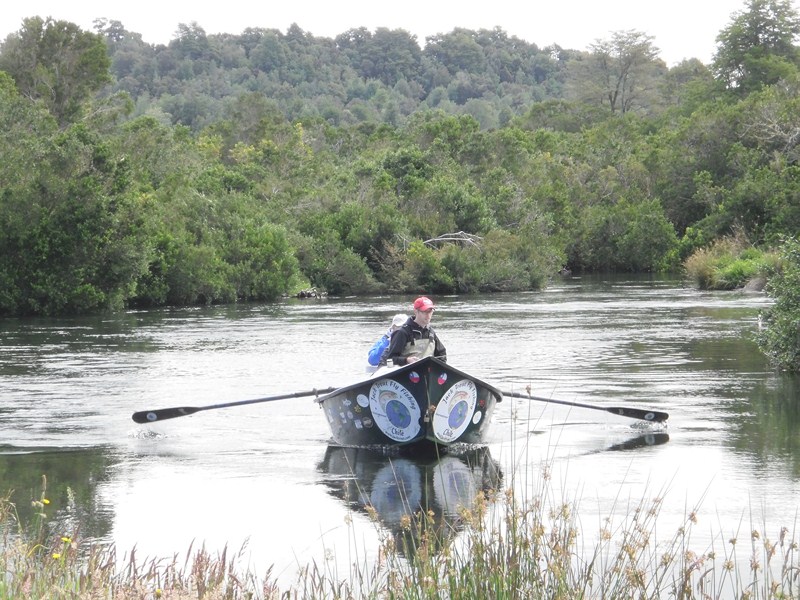 Another successful day out guiding in Chile… Read more about the Philips and what they thought of their trip > 
http://www.tripadvisor.com/Attraction_Review-g32755-d1641287-Reviews-Jack_Trout_Fly_Fishing-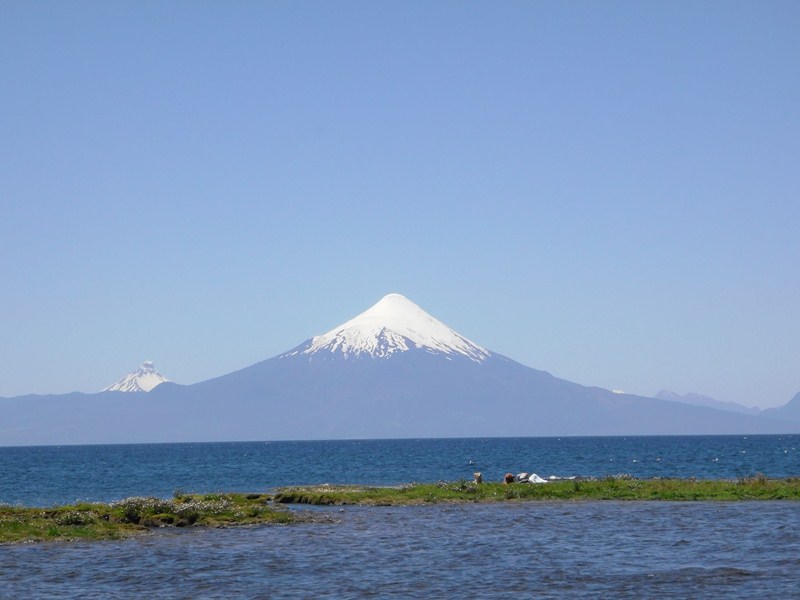 Lago Llanquihue is a great place to visit in the Lake's District but I must admit the best beaches are located in Llanquihue.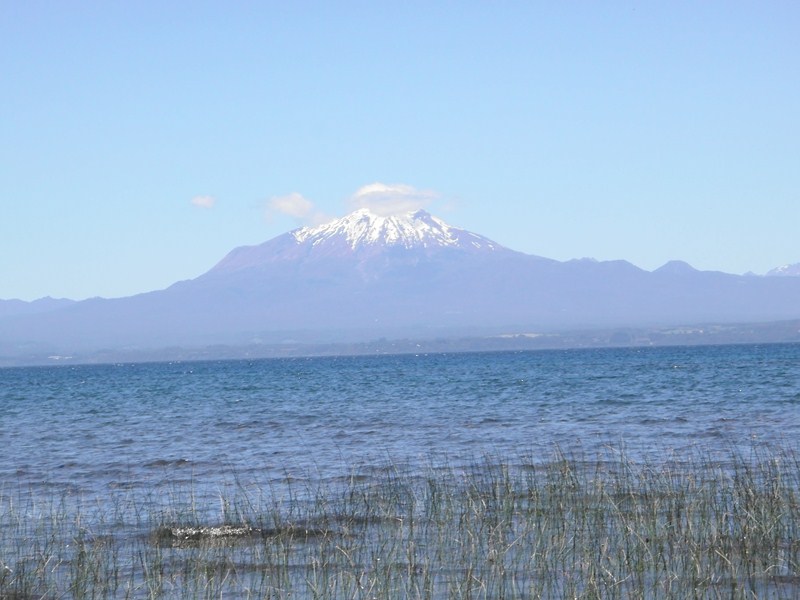 Trout lurking just out from these reeves cruising in out looking for cuisine opportunities.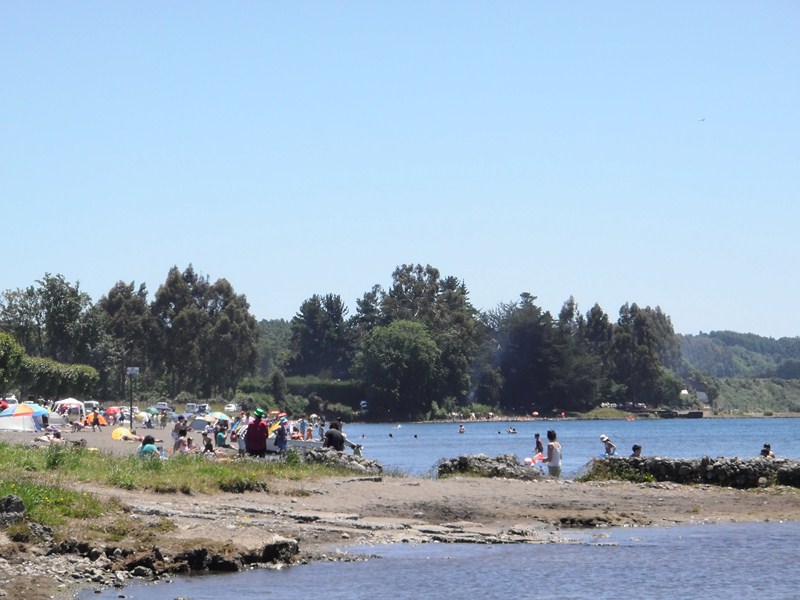 It's summertime now here in Chile and many are heading for the lake for a cool nice place to swim and enjoy the sunny days.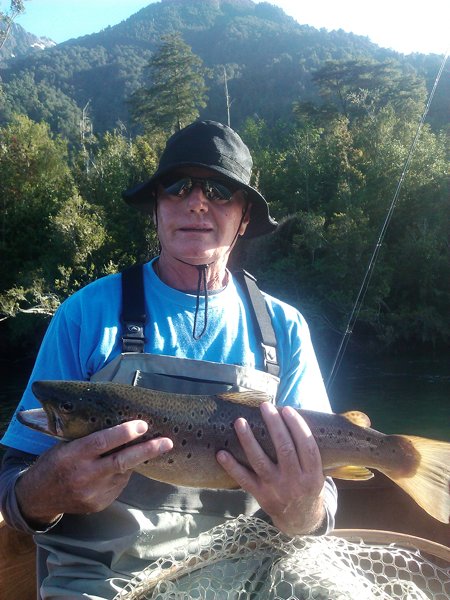 Meanwhile our clients are happily catching nice brown trout out on the Rio Petrohue.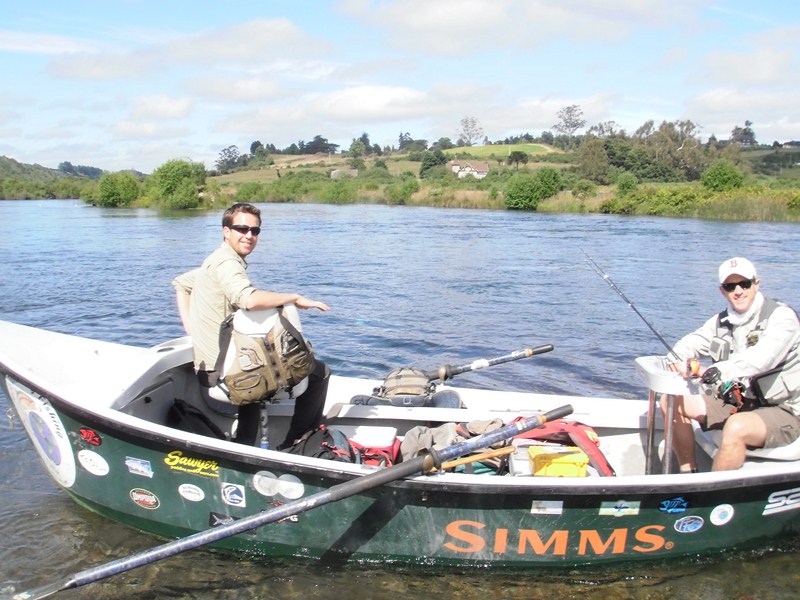 Then two brothers called me from Auckland, New Zealand – Cameron & Matt Sumpter – Ready for action!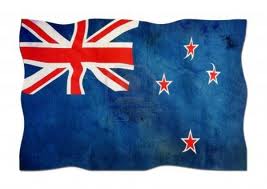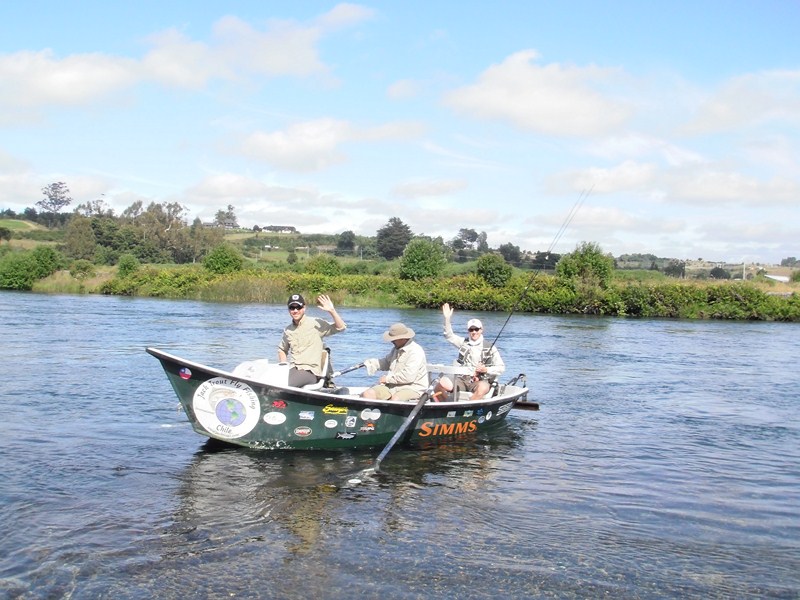 And we're off for our adventure filled day in Chile!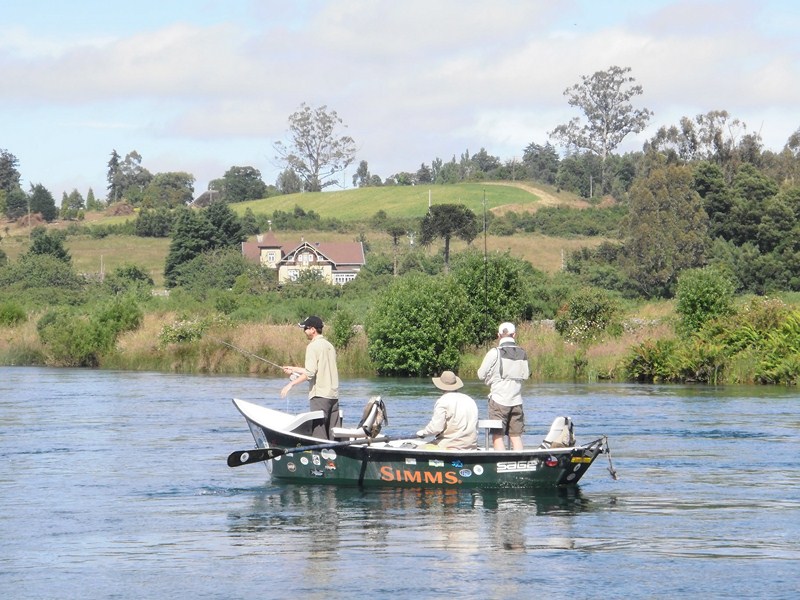 This was Cameron's first day ever fly fishing and Matt was a seasoned vet who knew every remote stream in New Zealand turning his younger brother on to a sport he loved and endeared.
That day Cameron hooked the largest trout and Matt hooked many great fish, they loved the Upper Rio Maullin.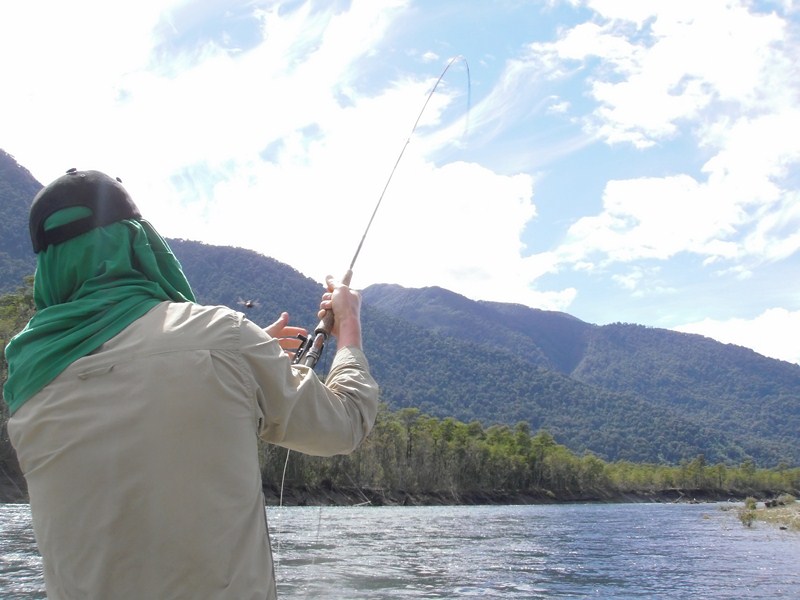 The next day on the Rio Petrohue we hooked even more nice trout and Cameron moved on to an intermediate fly fisher.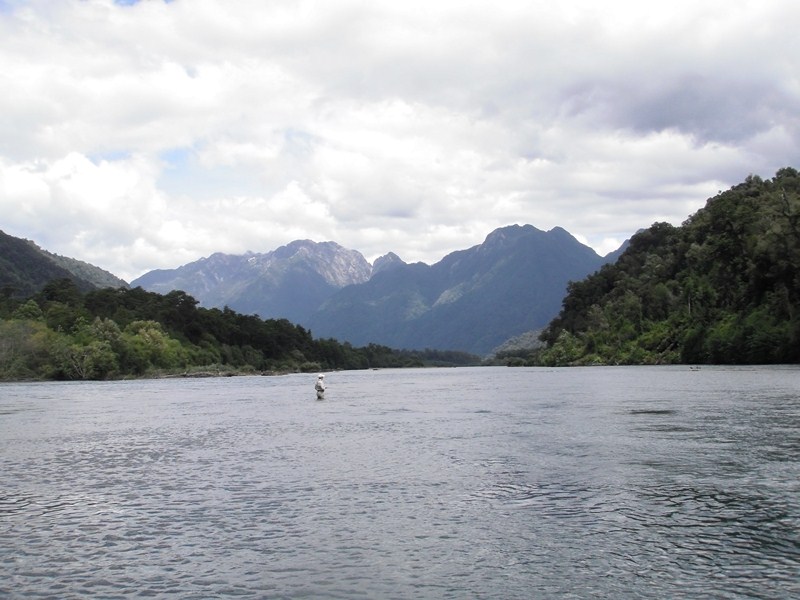 The mountains and landscapes down here are quite impressive.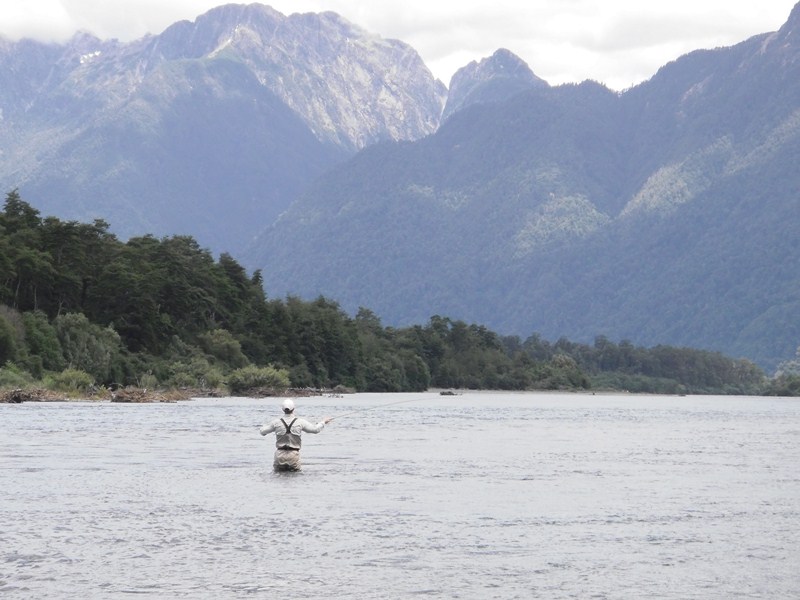 Matt caught some nice trout at lunch, while Cameron and I had great chats about our countries.
 Check out the list of the top countries to be born in 2013.  New Zealand was 7th /  USA was 16th.
http://www.economist.com/news/21566430-where-be-born-2013-lottery-life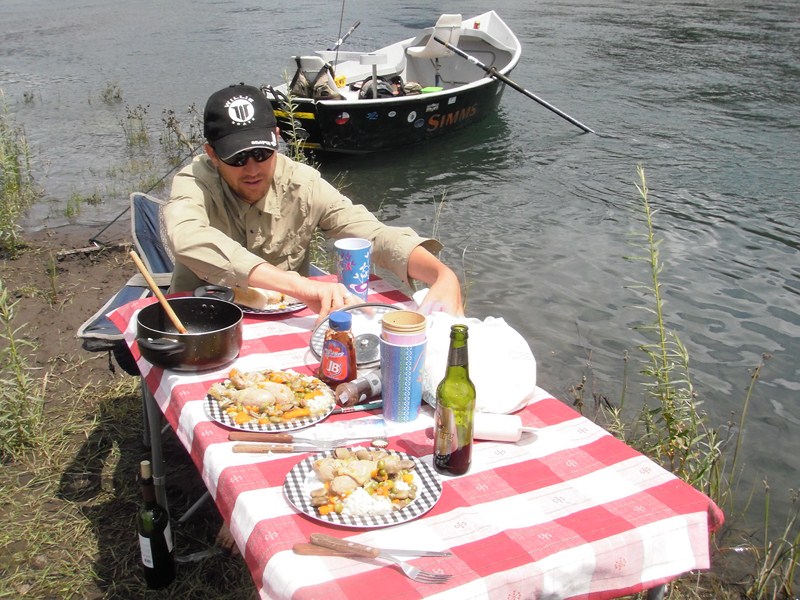 Lunch was a munch out folks!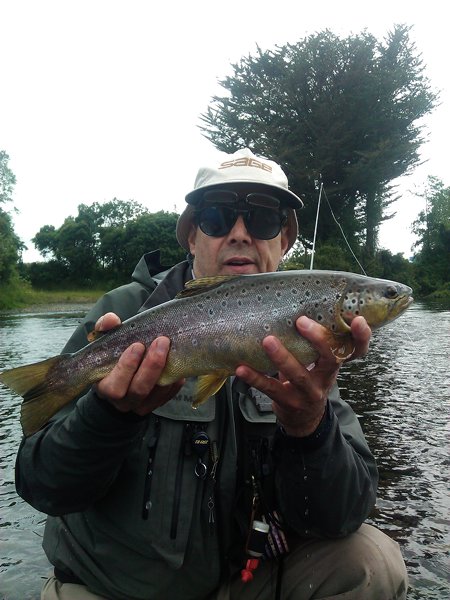 A nice brown trout caught out on a the Rio Rahue with our guide Edgar.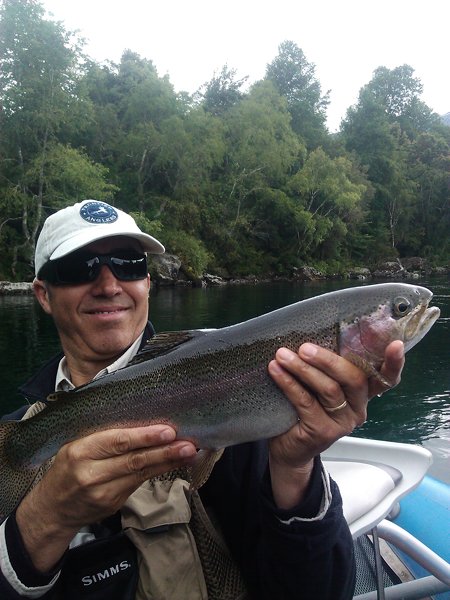 This rainbow trout was a real bruiser, a mighty fine Rainbow Trout indeed.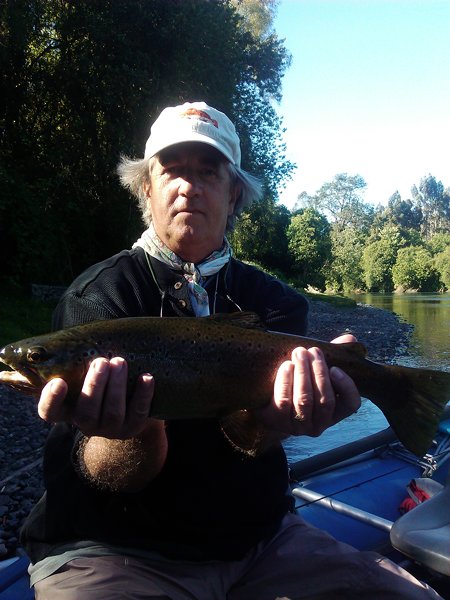 Andy Swann out on the Rio Rahue with our guide Edgar, this past month.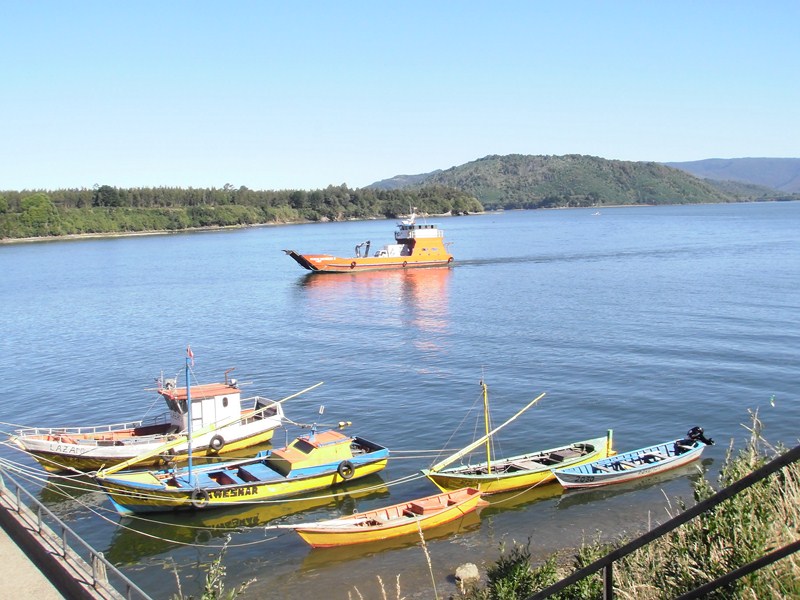 This is the Rio Calle Calle near the towns of Valdivia & Niebla, Chile right before it dumps its load in the ocean.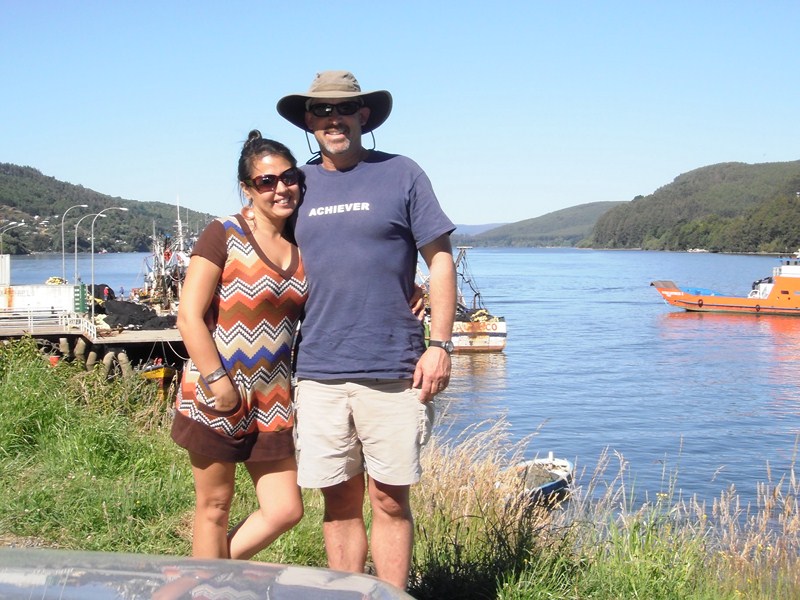 We would like to thank all the folks we have on the schedule for the 2013 season in Argentina, Belize & Chile.
Best to you in 2013, Jack Trout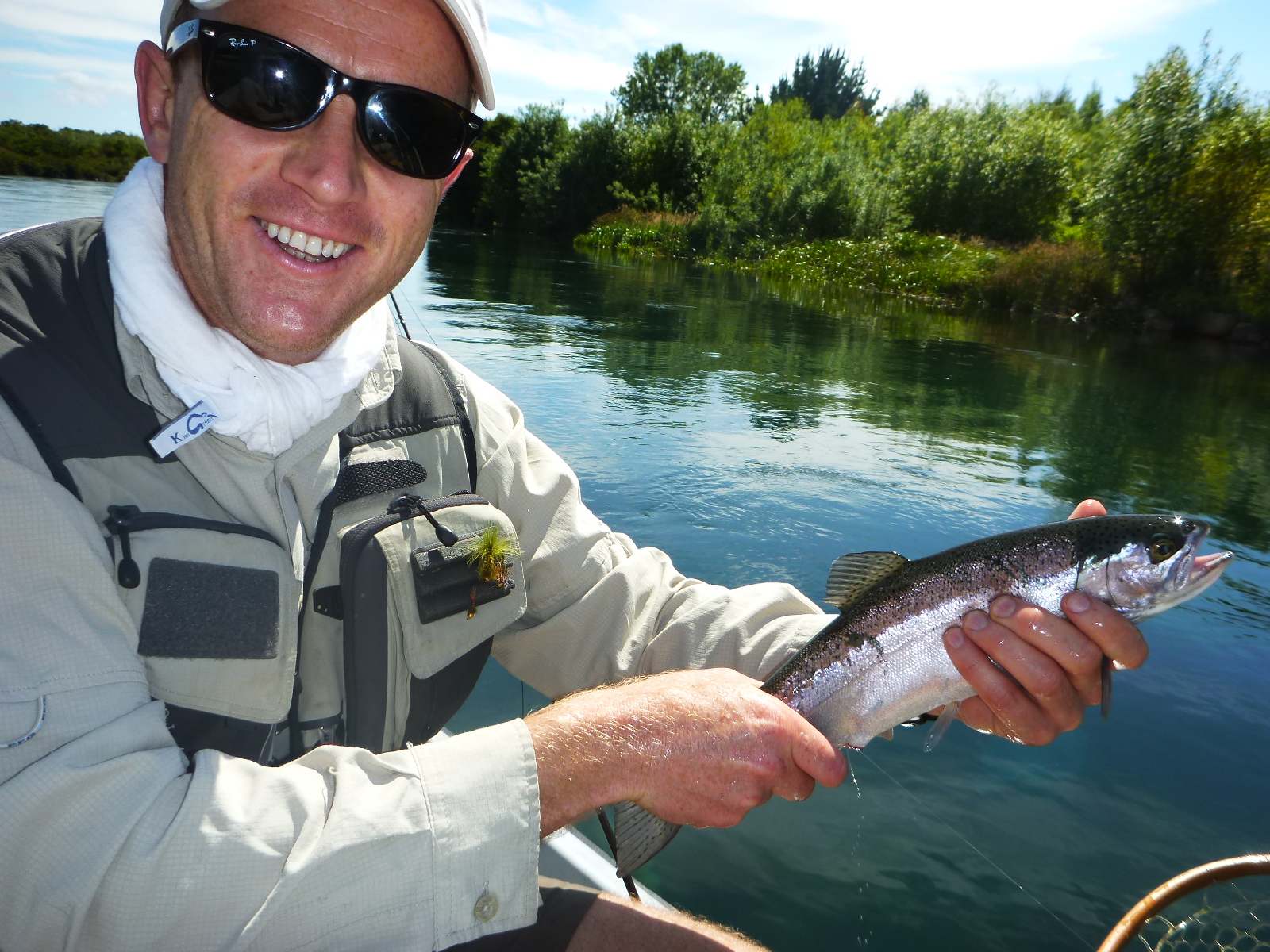 Way to go Matt. hope to visit you in New Zealand one day and thanks for the invite!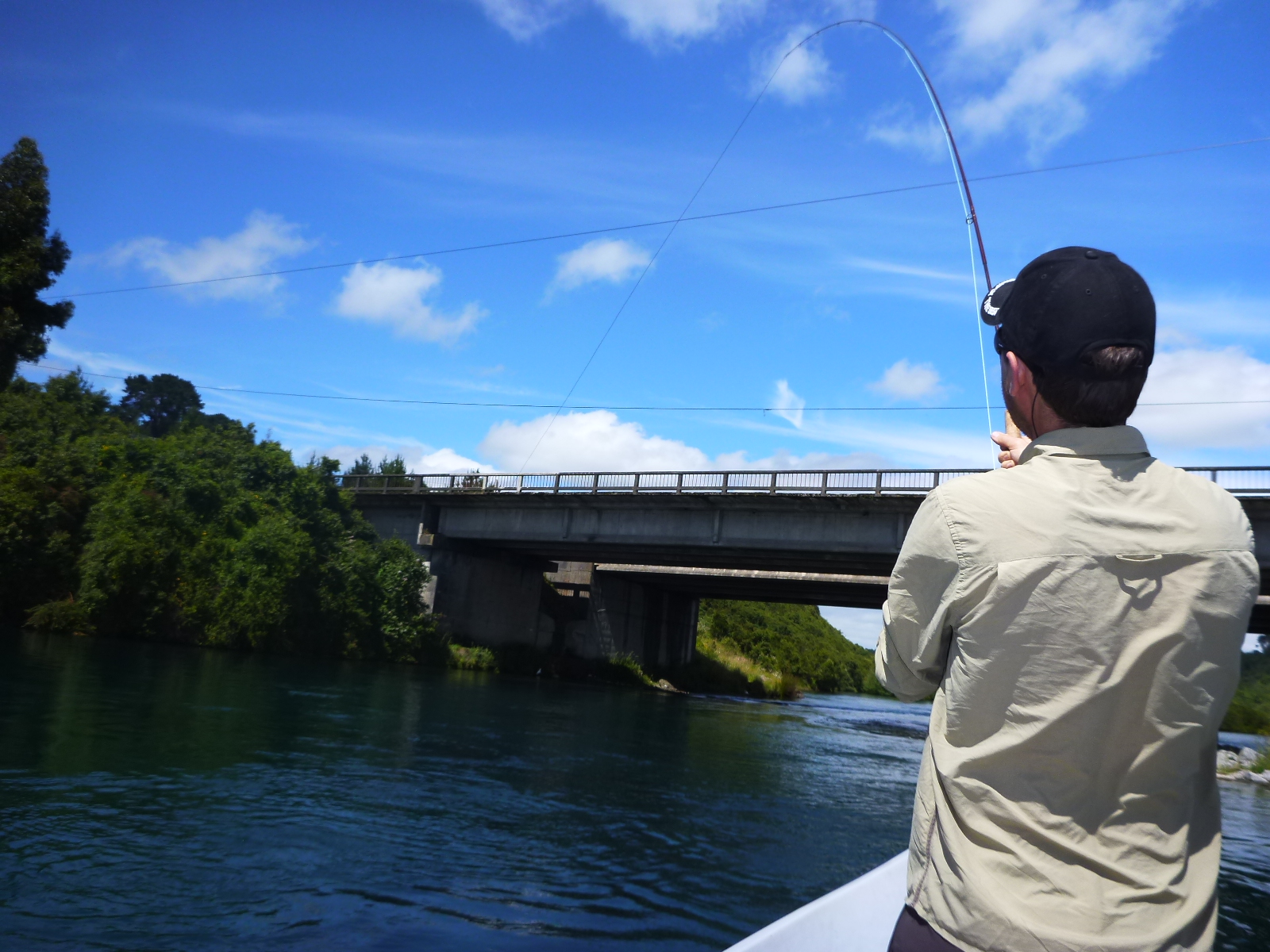 Back on the Rio Maullin, Cameron hooks into a lunker that gets off, but not until after a long and arduous battle.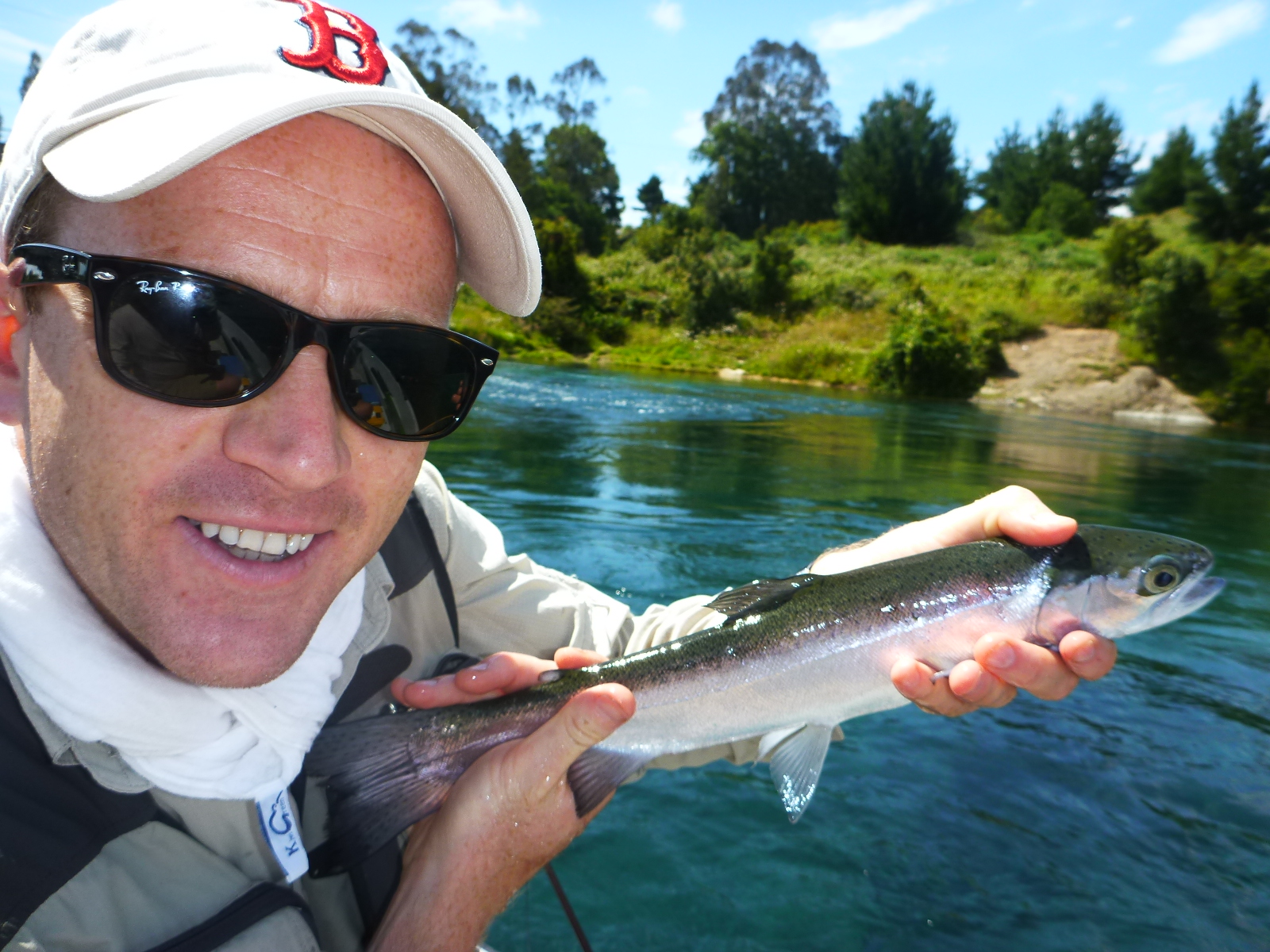 These trout aren't huge but the great scenery and all day action made up for the size that day.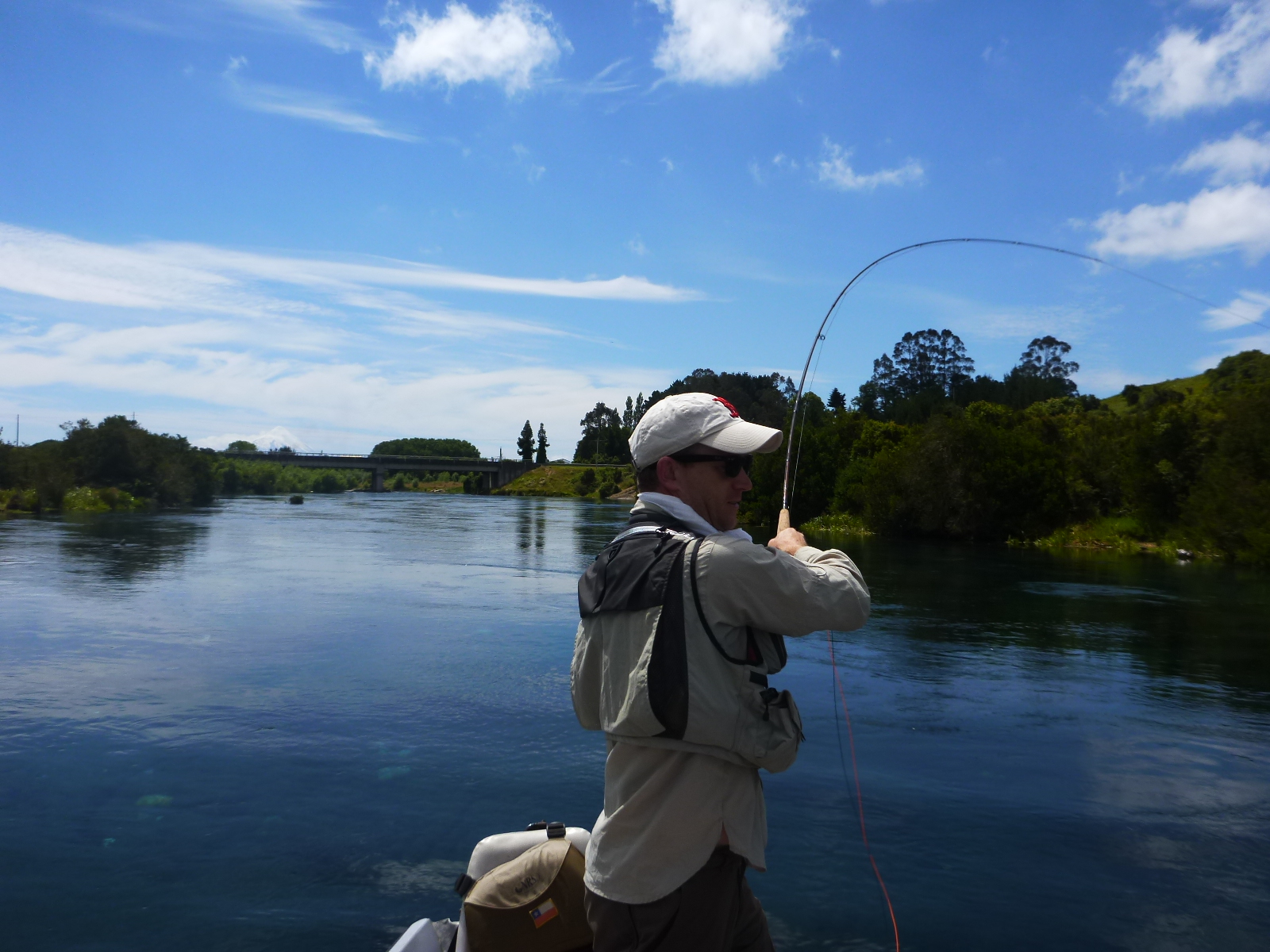 Fish on again after about 2 minutes.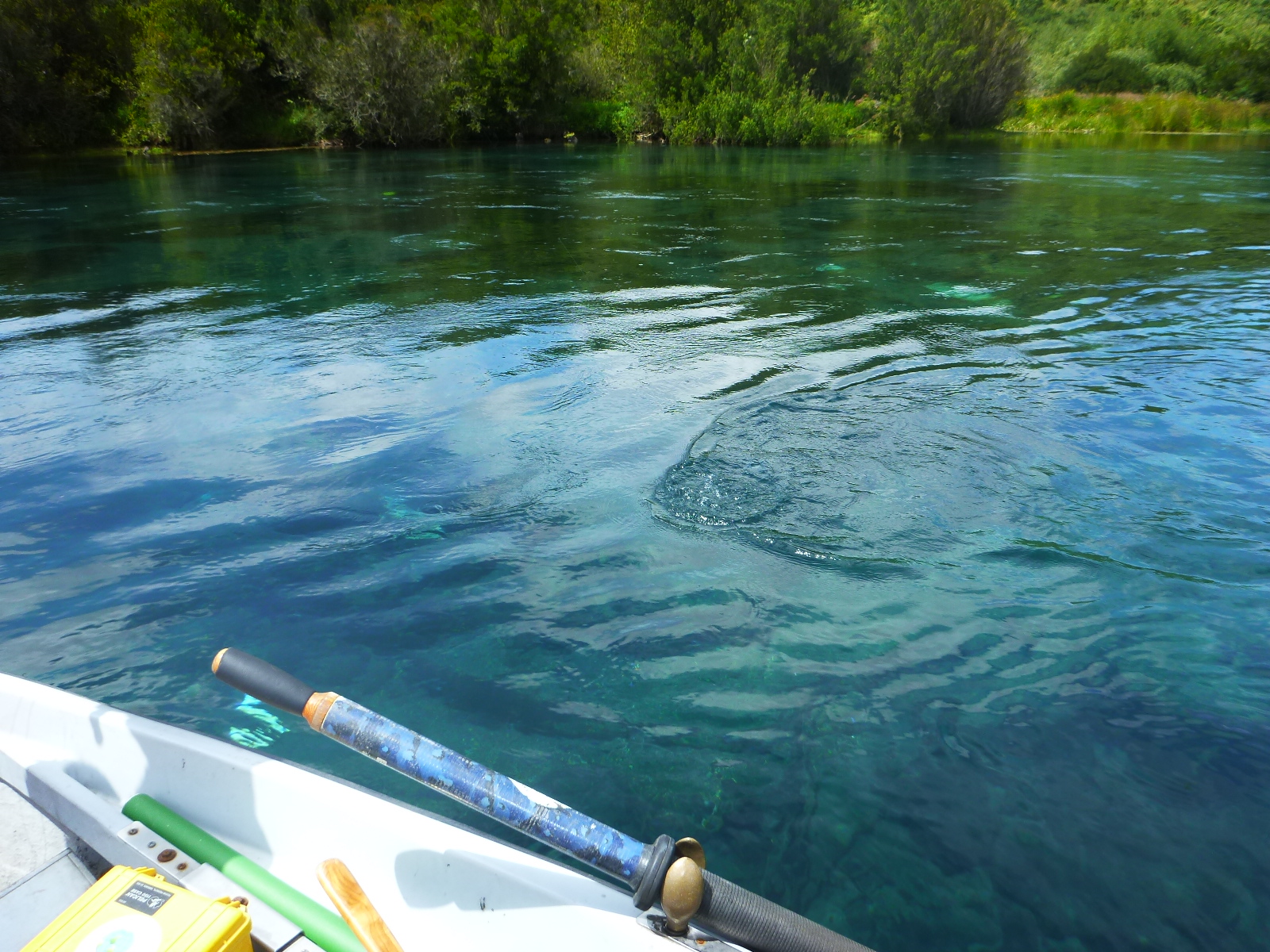 Lovely clean water un-dammed flowing freely to the ocean, I like the sound of that.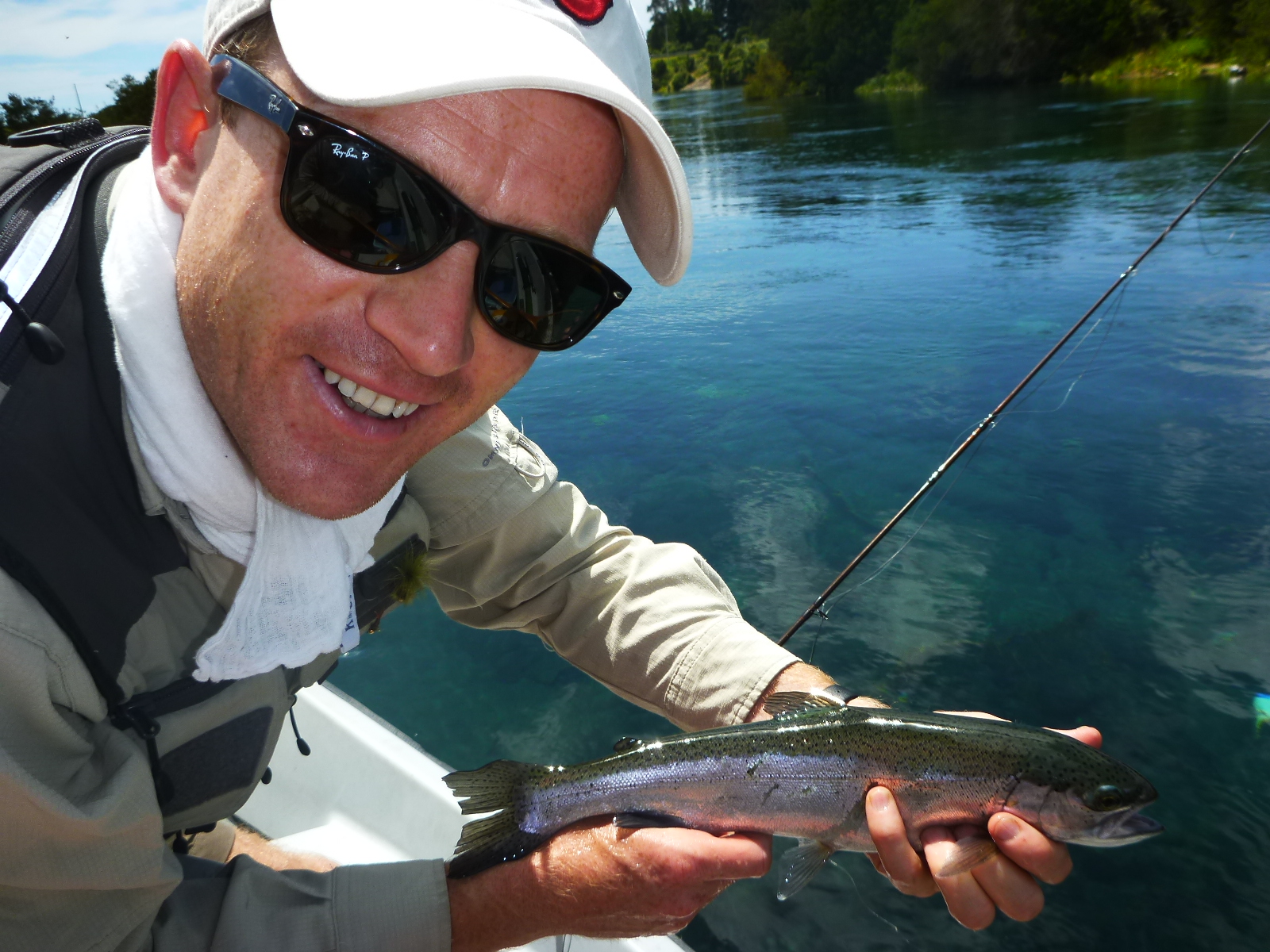 Fine trout indeed, now let's find his fat brother.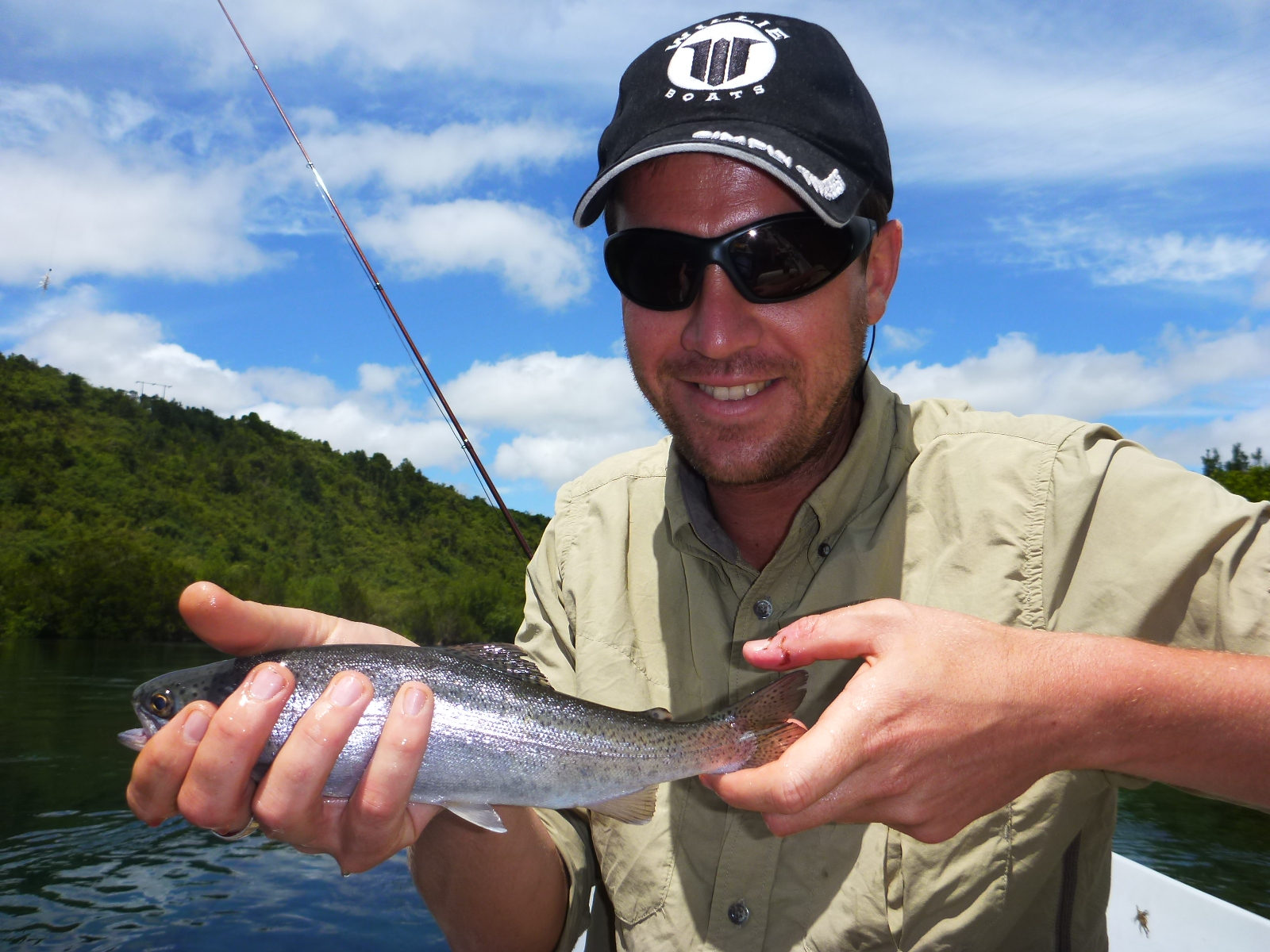 Another trout for Cameron, he really loved his trip and thanked his brother Matt for showing him a new escape.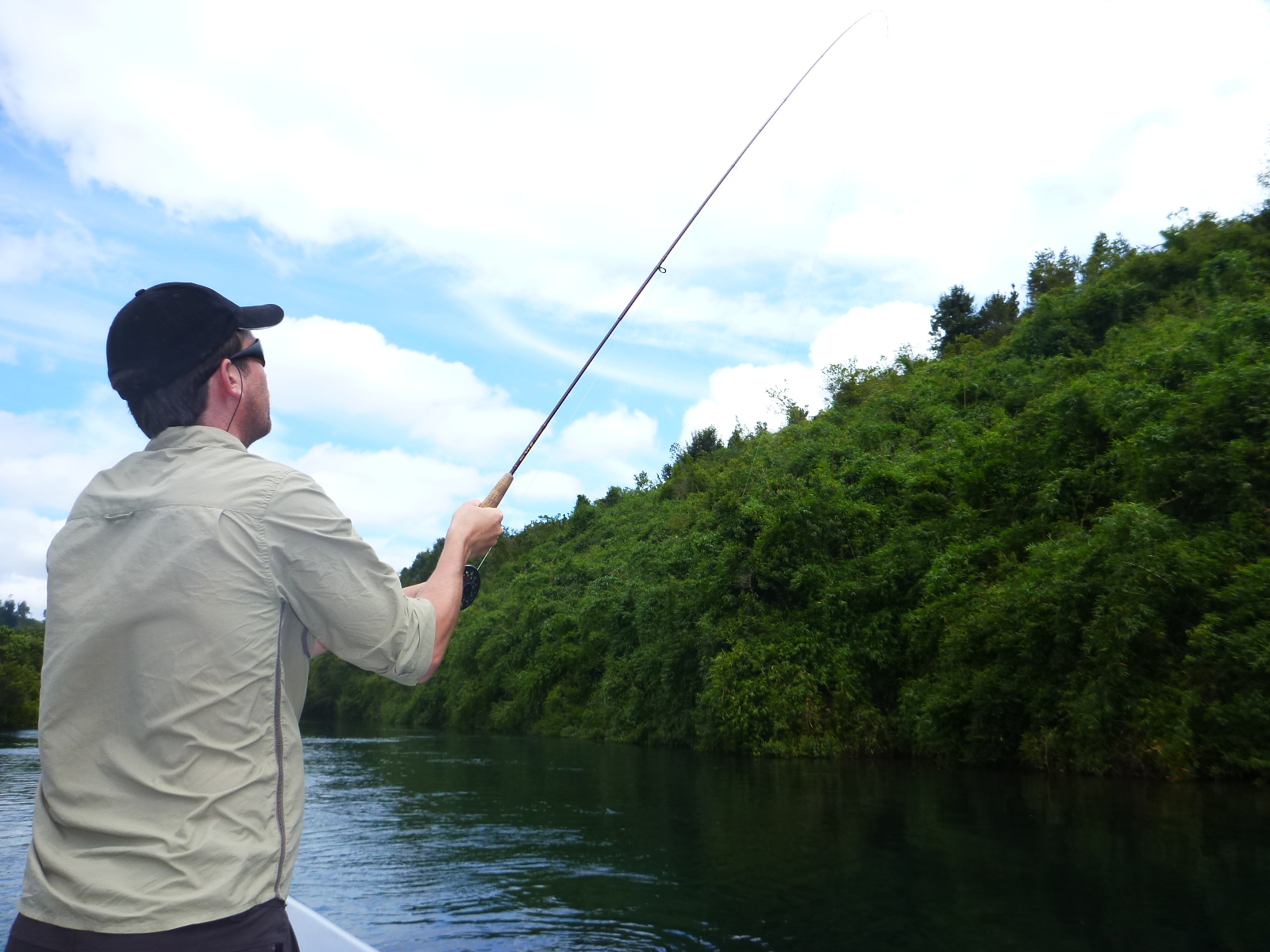 Fish on Cammy!! Hold that rod high and watch the tip most of the time, not where the fish is or the line.
(One of my beginner secrets to keep a nice trout on, too many people watch the line not the tip)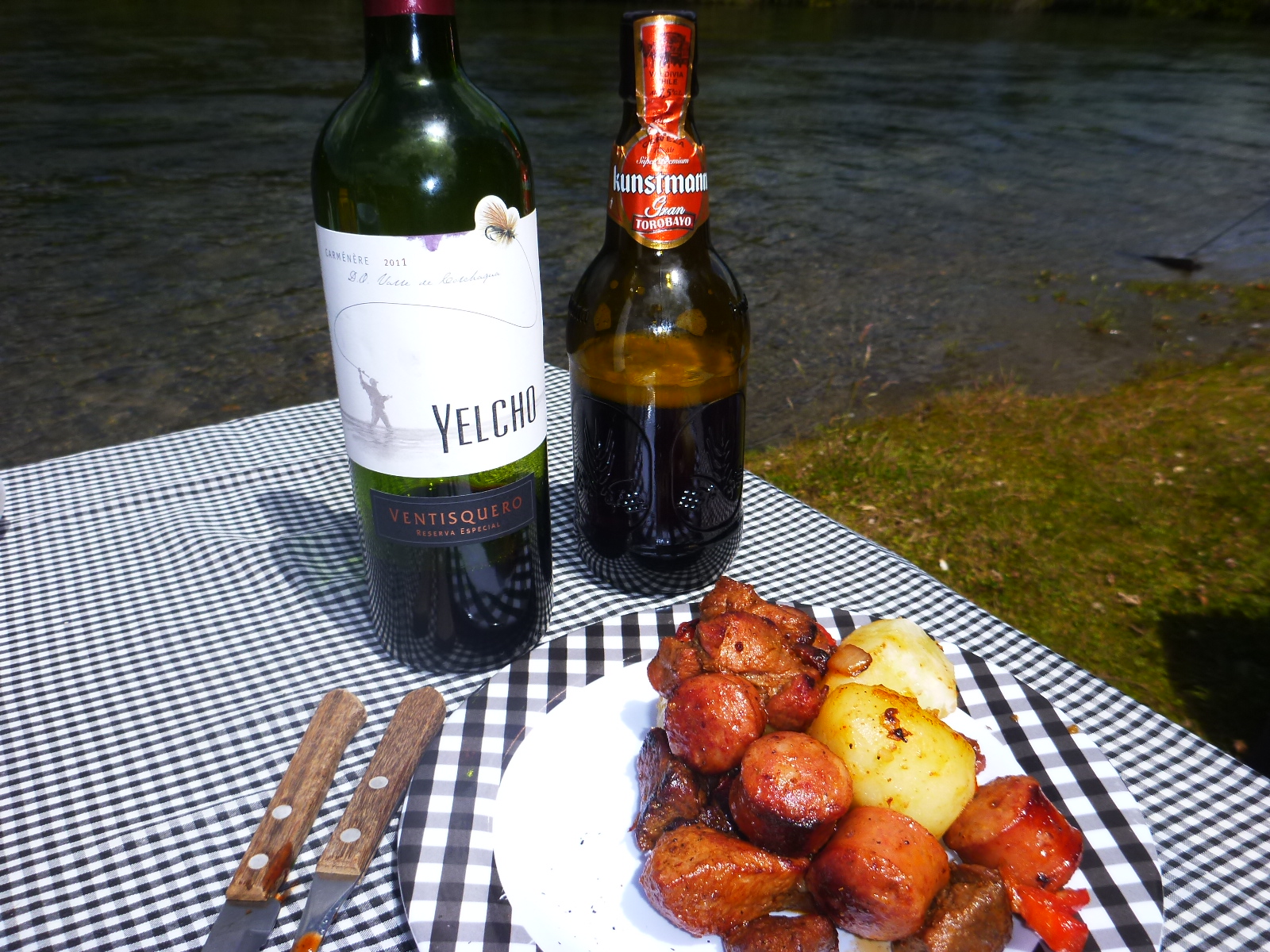 Ventisquero Carmenere red wine and Kunstmann Gran Toro Bayo are two beverages you must try while visiting the Lake's District of Chile.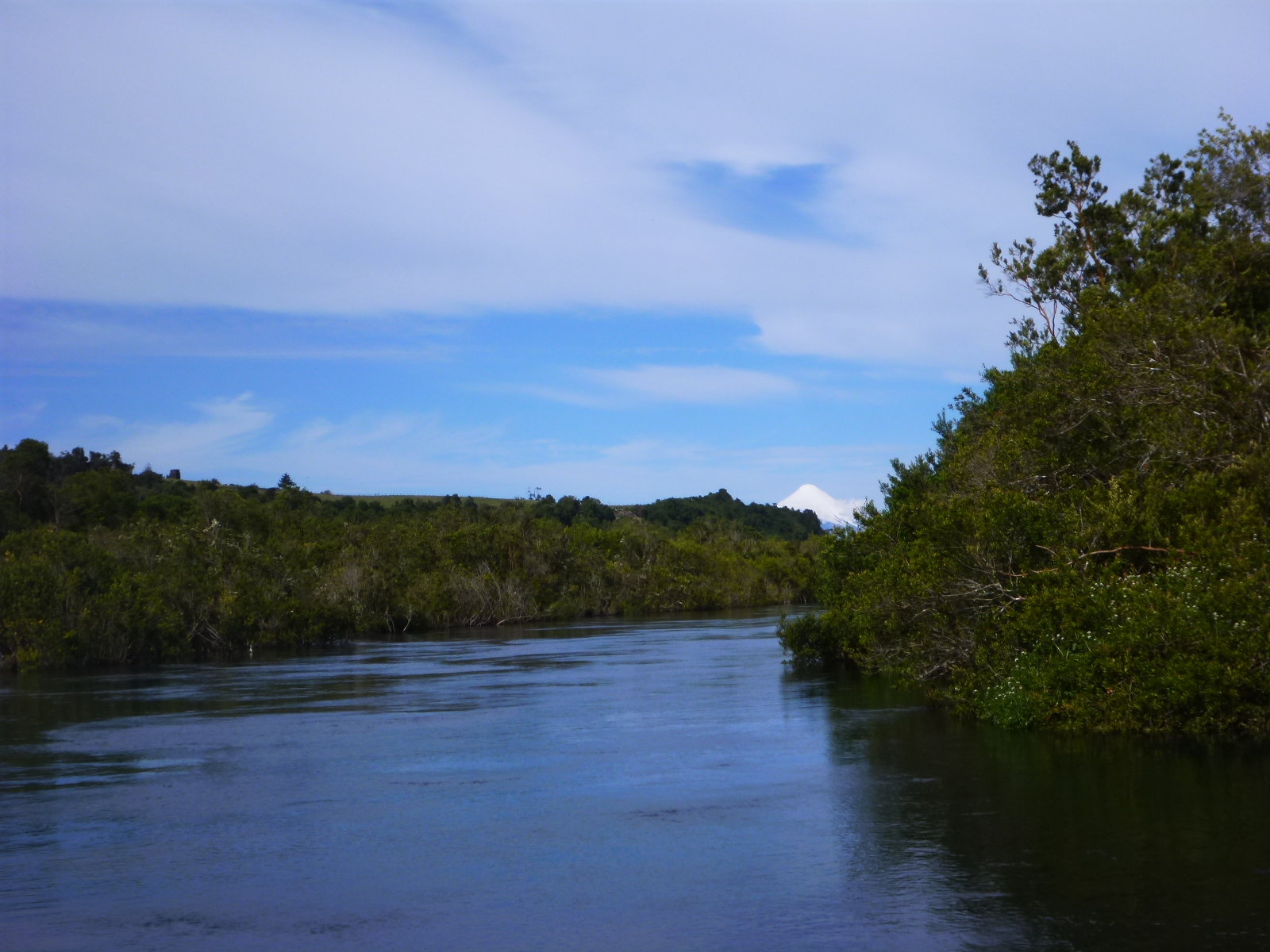 Nice views for sure!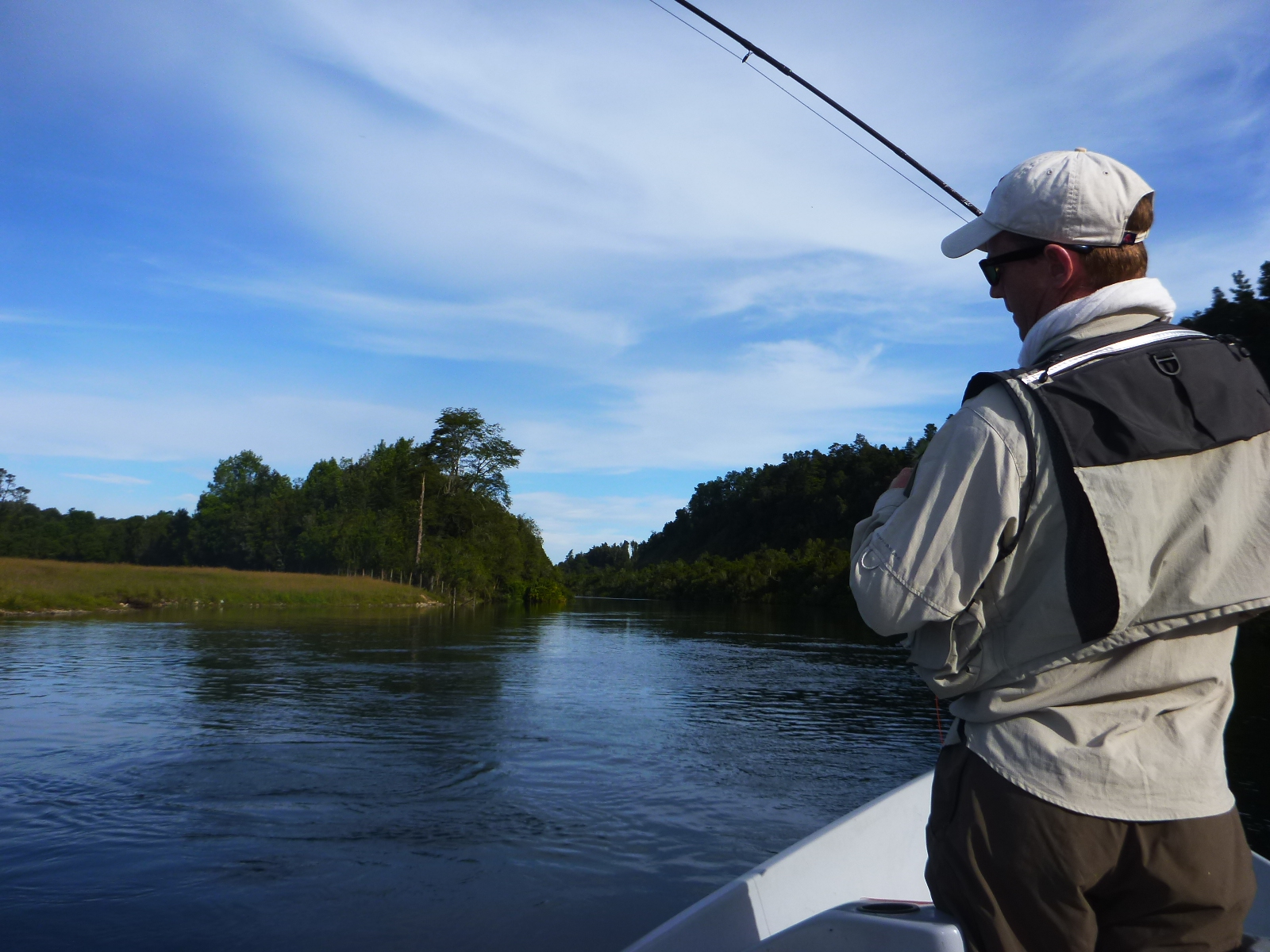 Fish on Matt.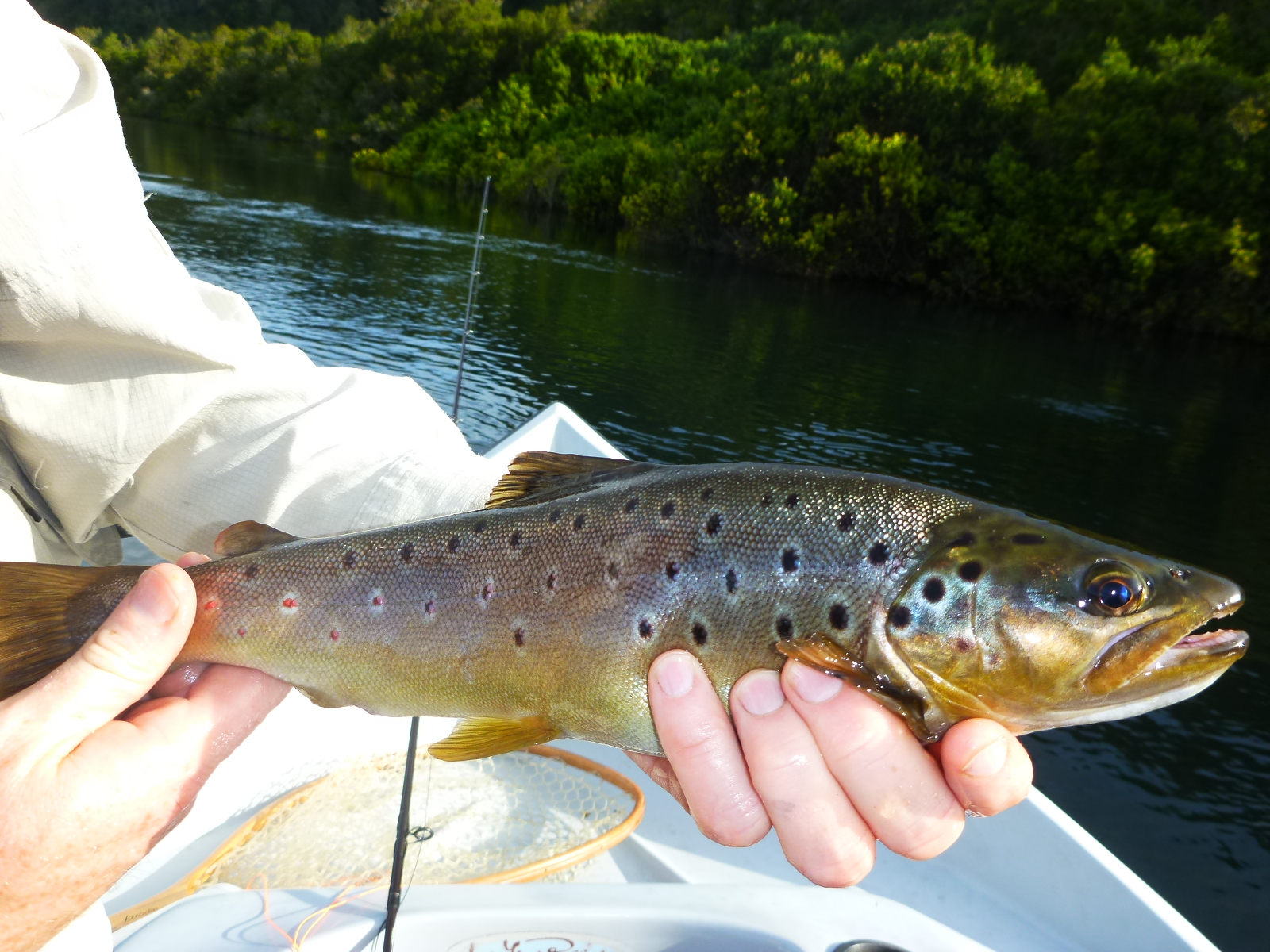 Cool Brown Trout, way to go Matt now let's try for more.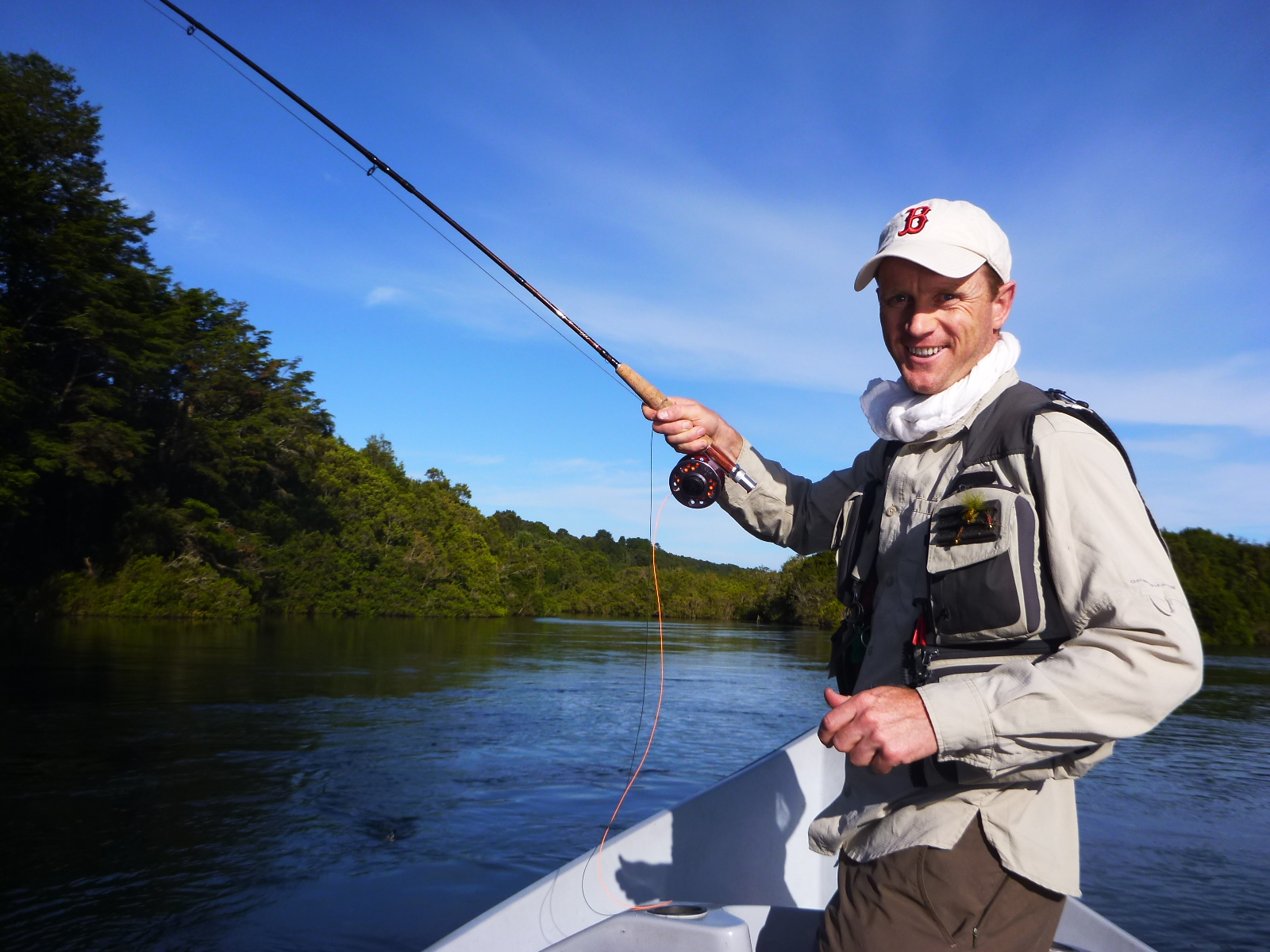 This one seems a little larger and fighting like an Atlantic Salmon.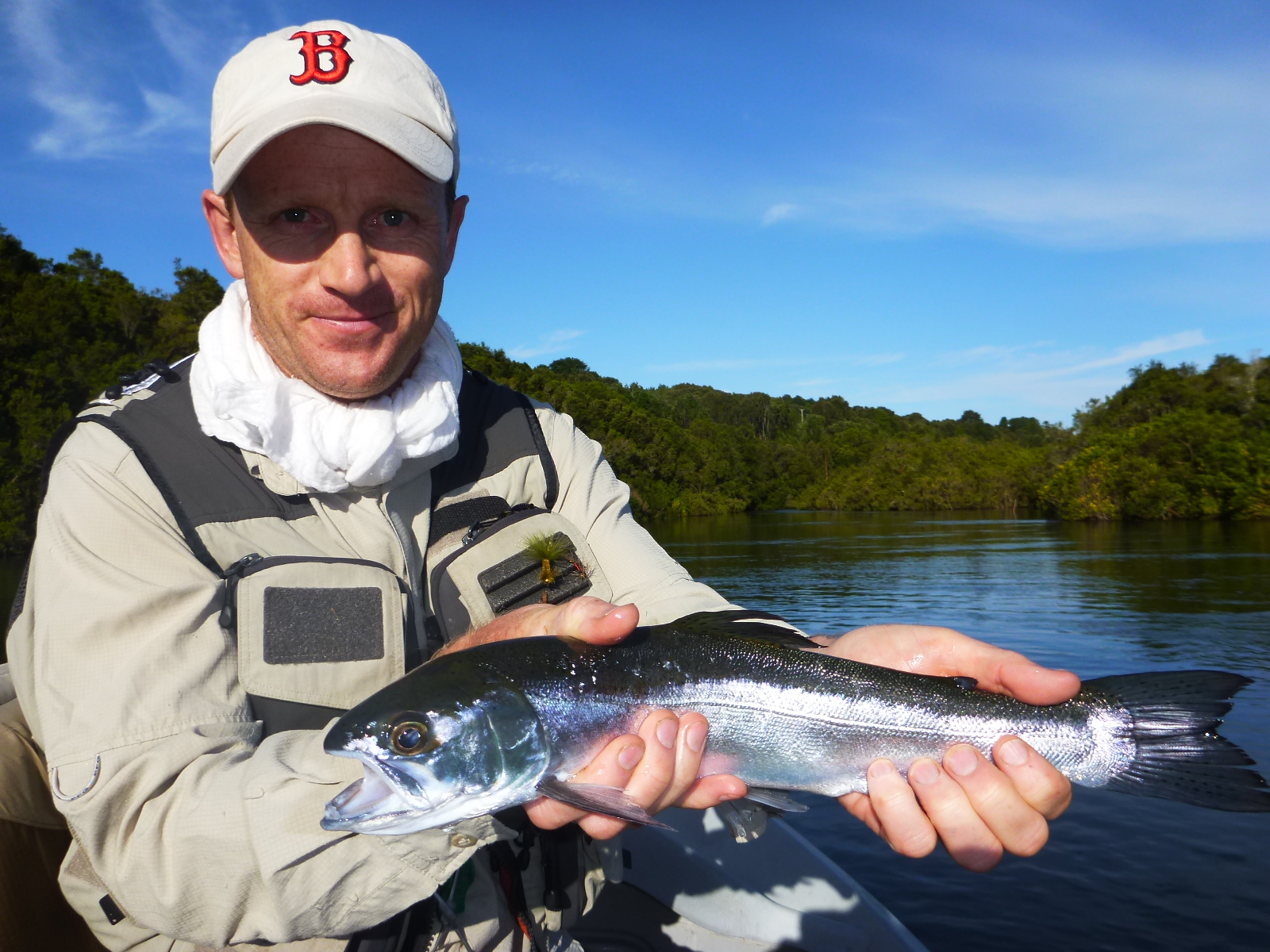 Yes a new specie for Matt, that's a first Atlantic Salmon for him ever.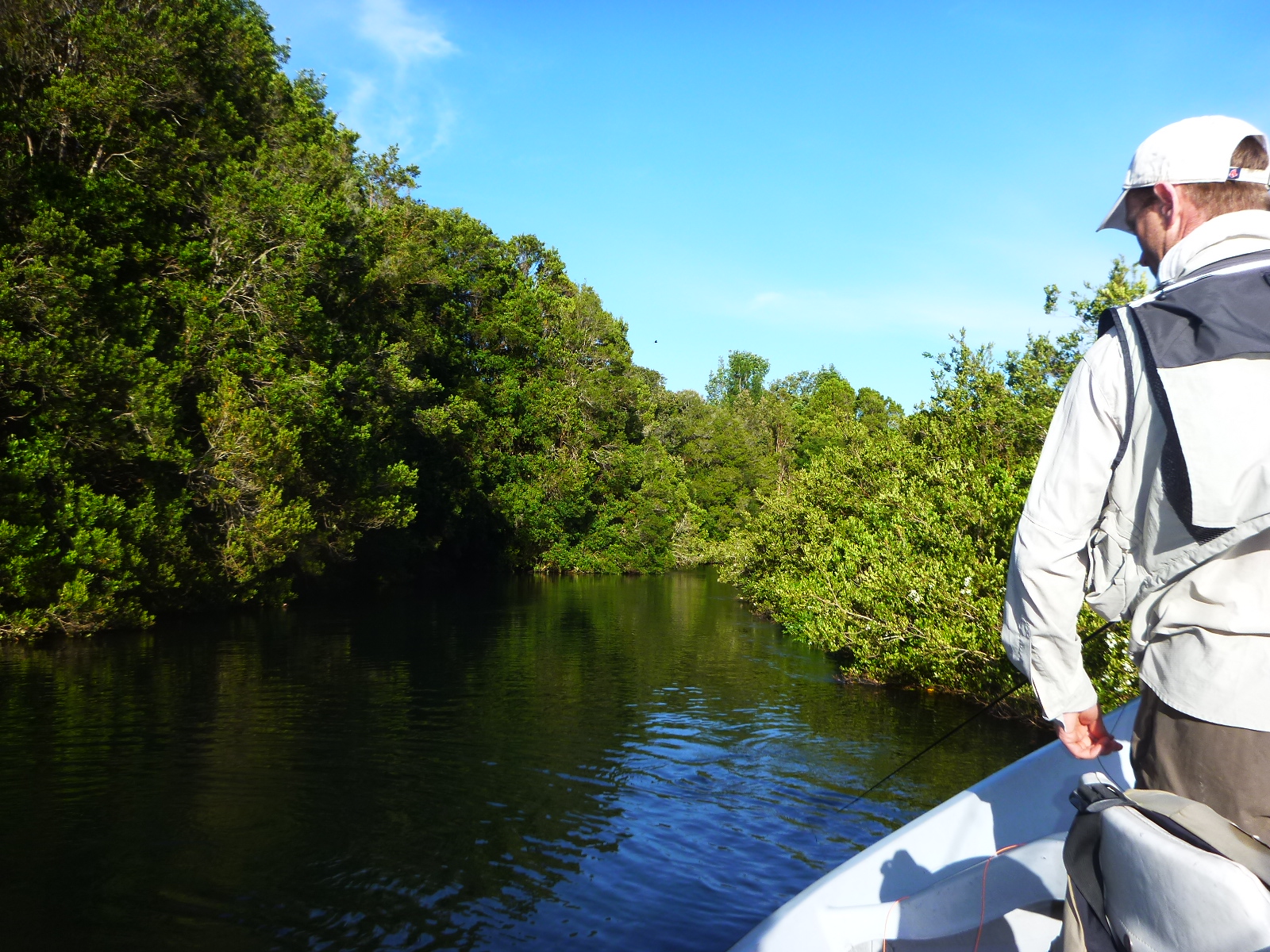 Then the river mysteriously narrows and the river runs out into the forest.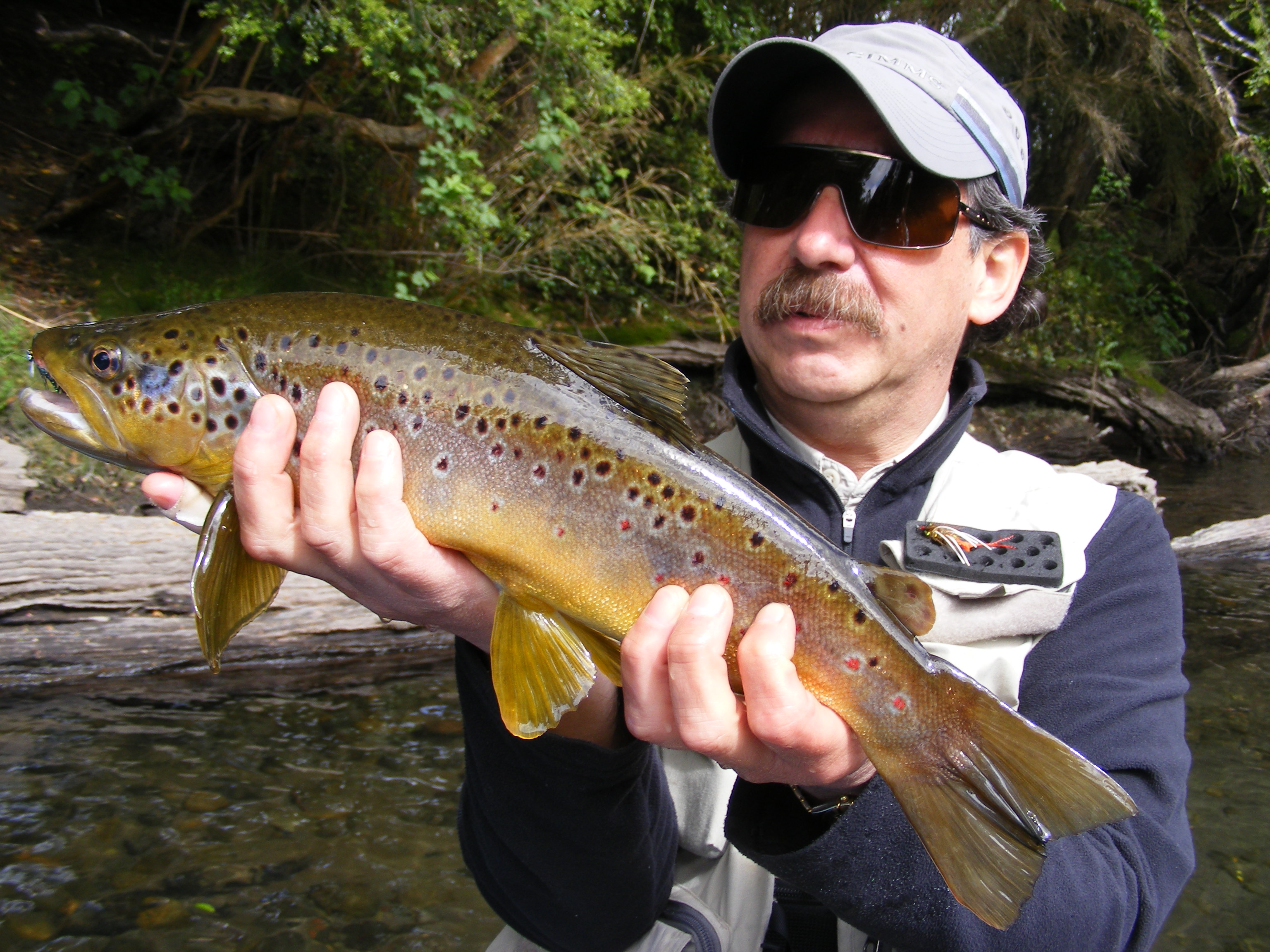 We are catching some great browns here now fly fishing & guiding  in Chile, book your trip now for February, March and April 2013.     Email me at:  info@jacktrout.com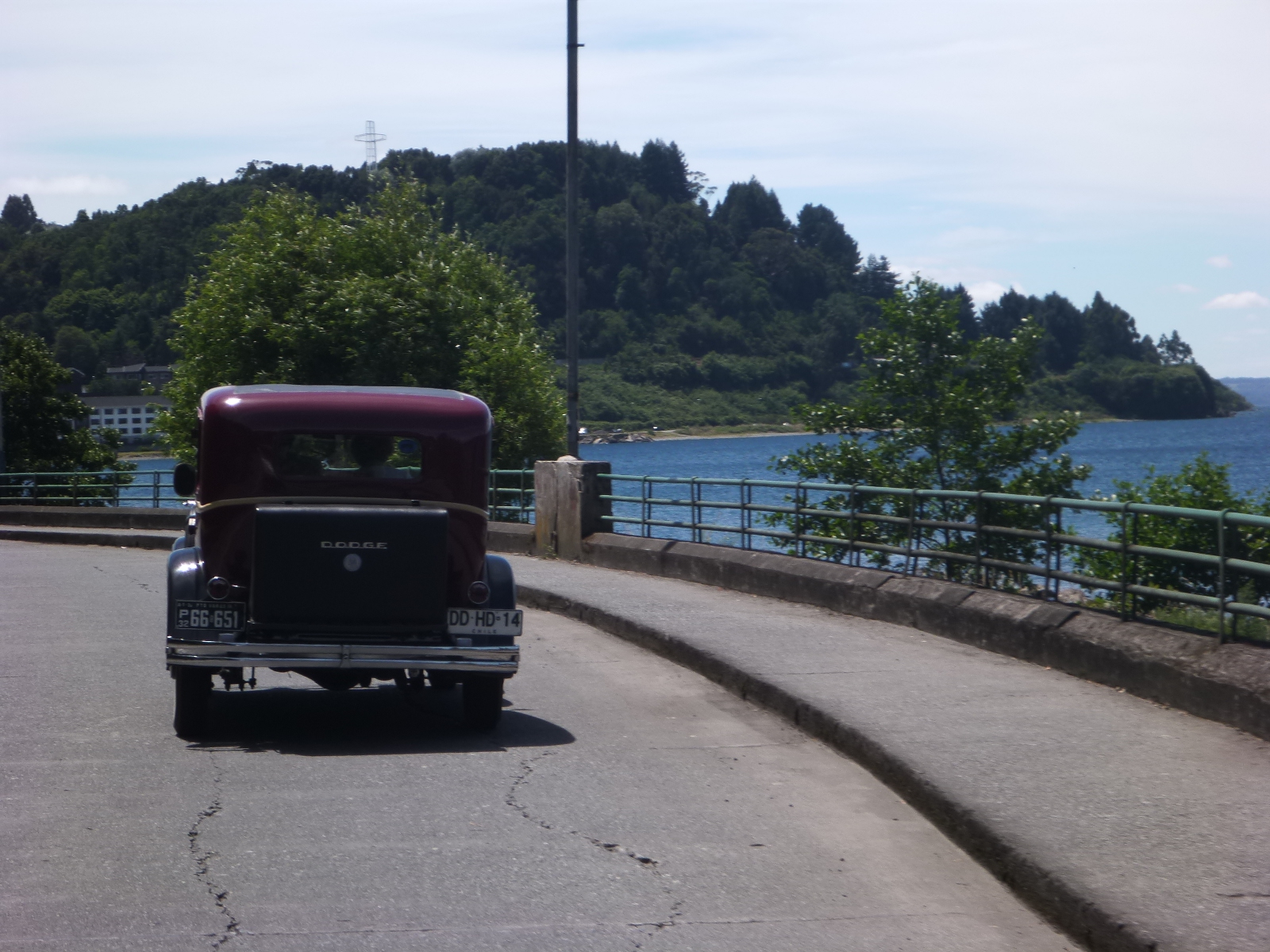 The world loves our antique cars from  the United States.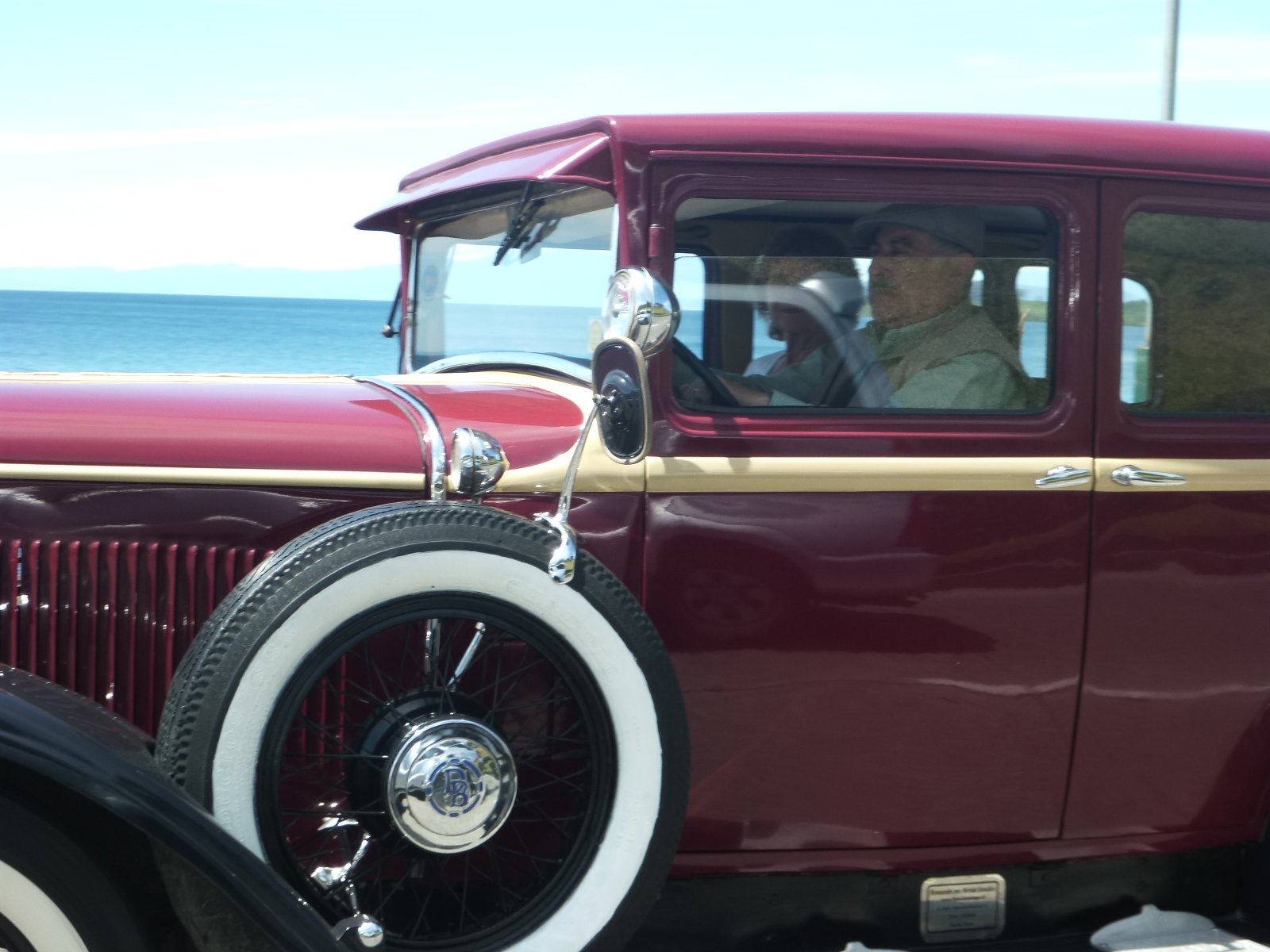 What a classic!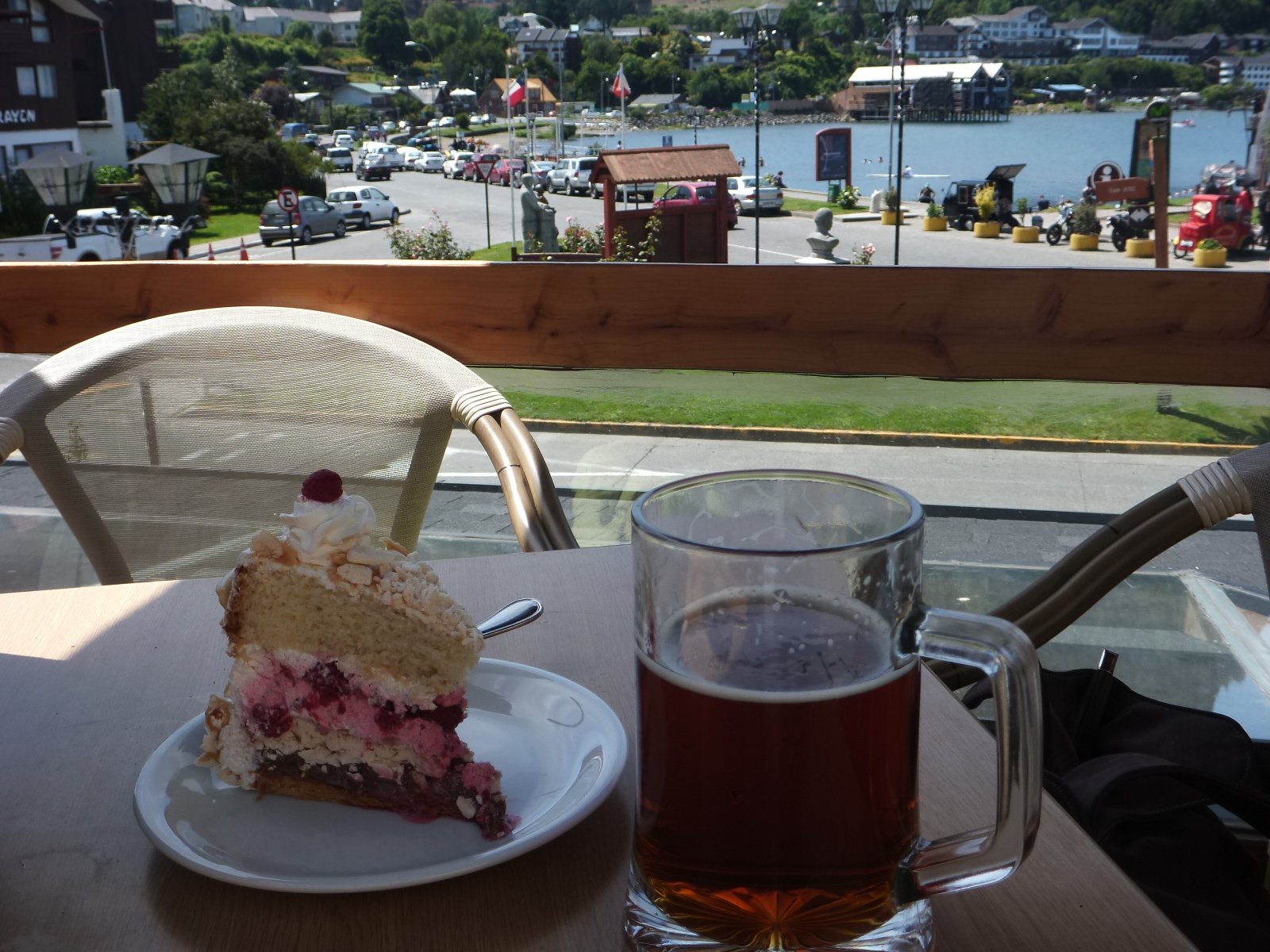 Hey Carola, Let's go to downtown Puerto Varas and have some cake and beers down at the new Cassis Restaurant with views of the lake.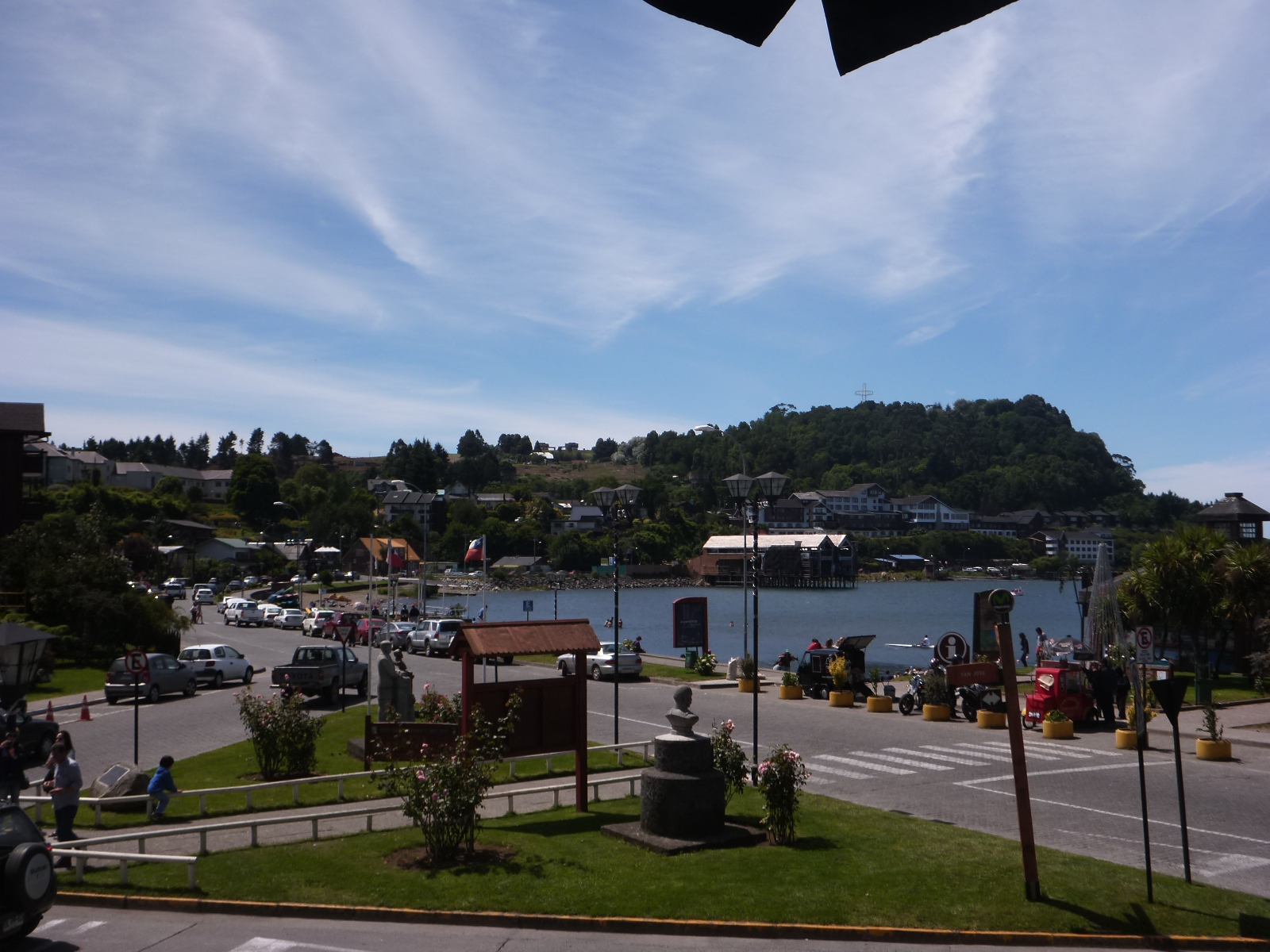 Good times right now here in Chile.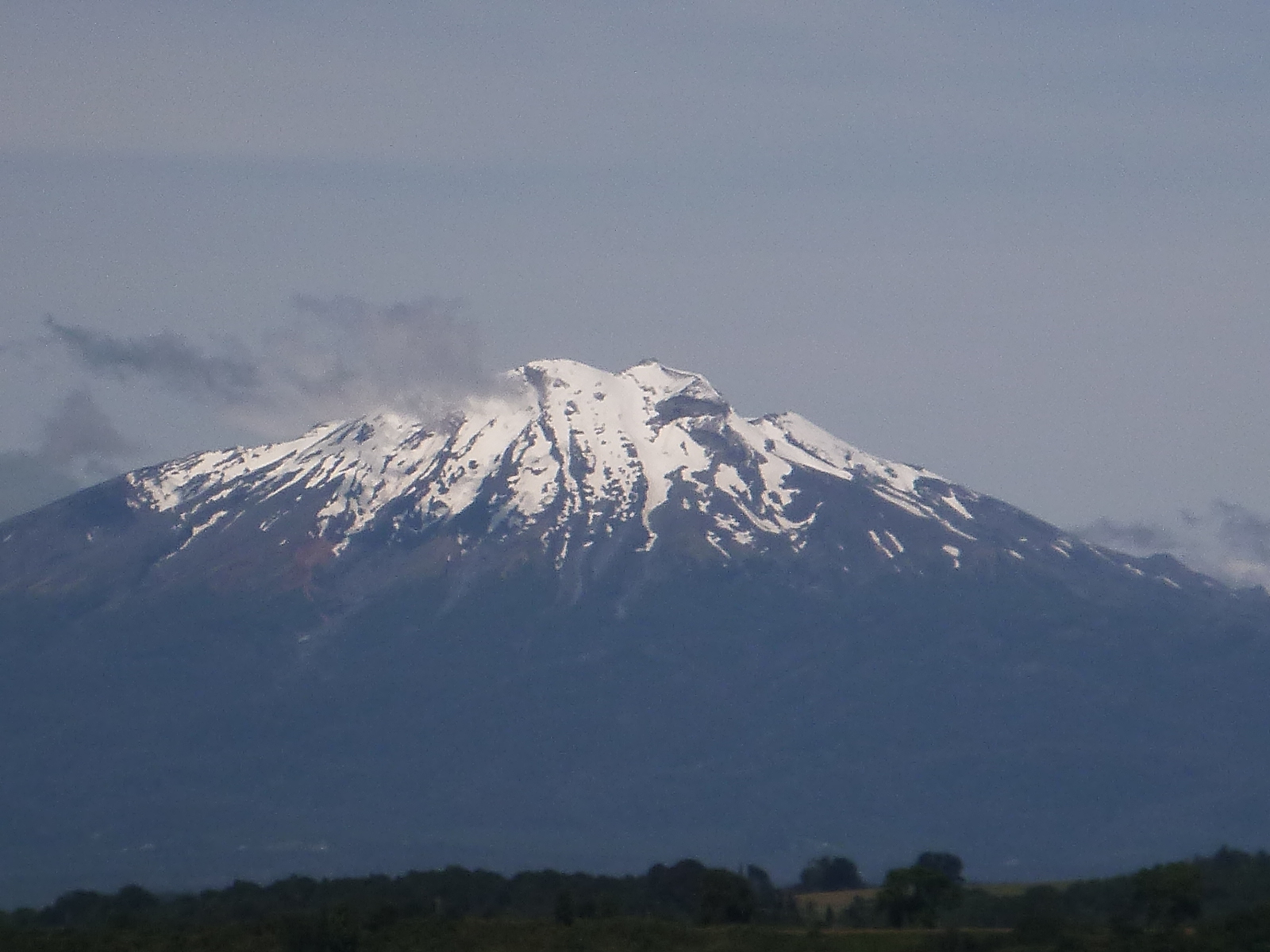 Volcano Calbuco is a nice looking volcano down here.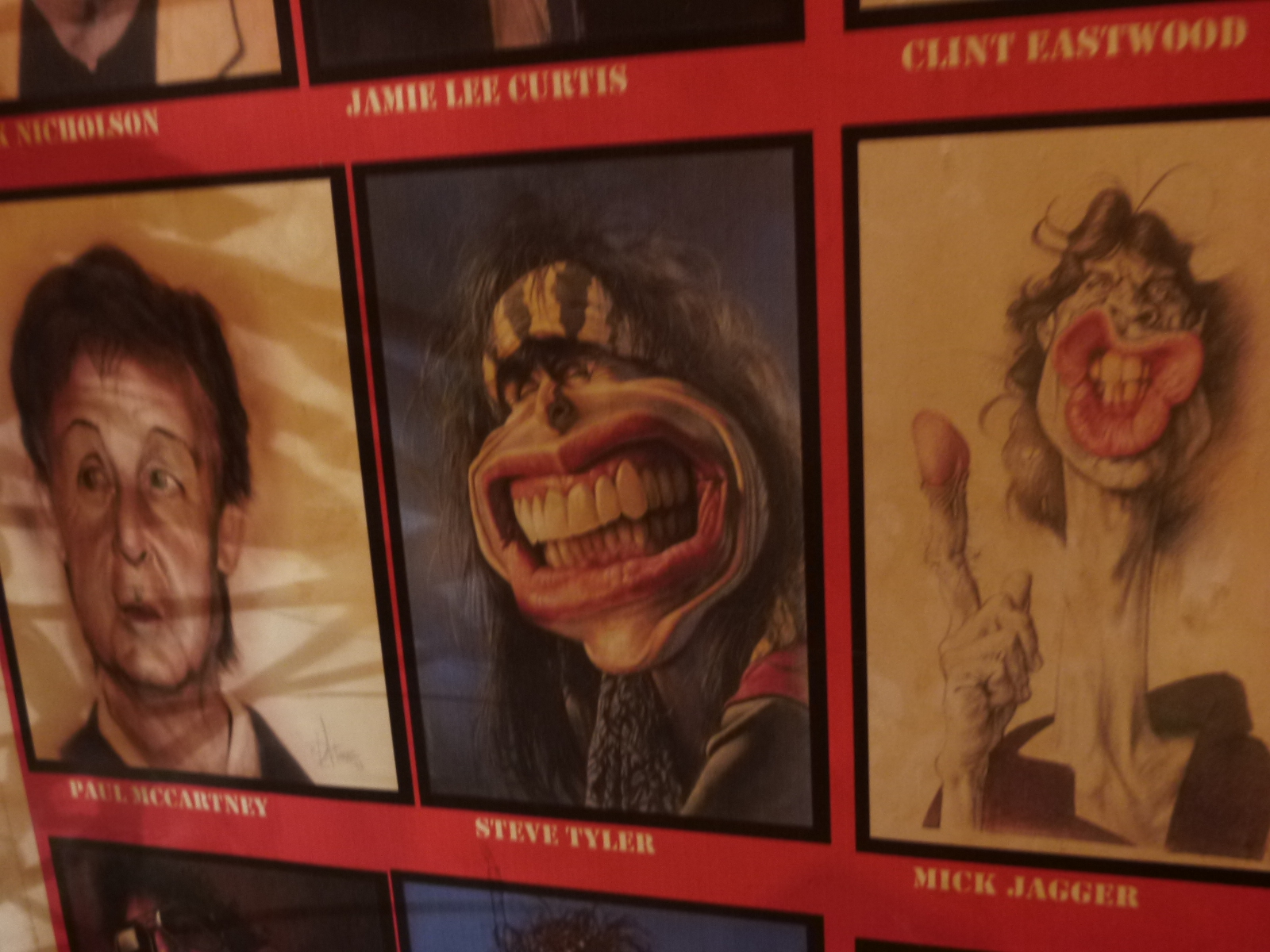 This is a restaurant we frequent in Puerto Montt, Chile. I thought you enjoy these pictures of famous people around the world.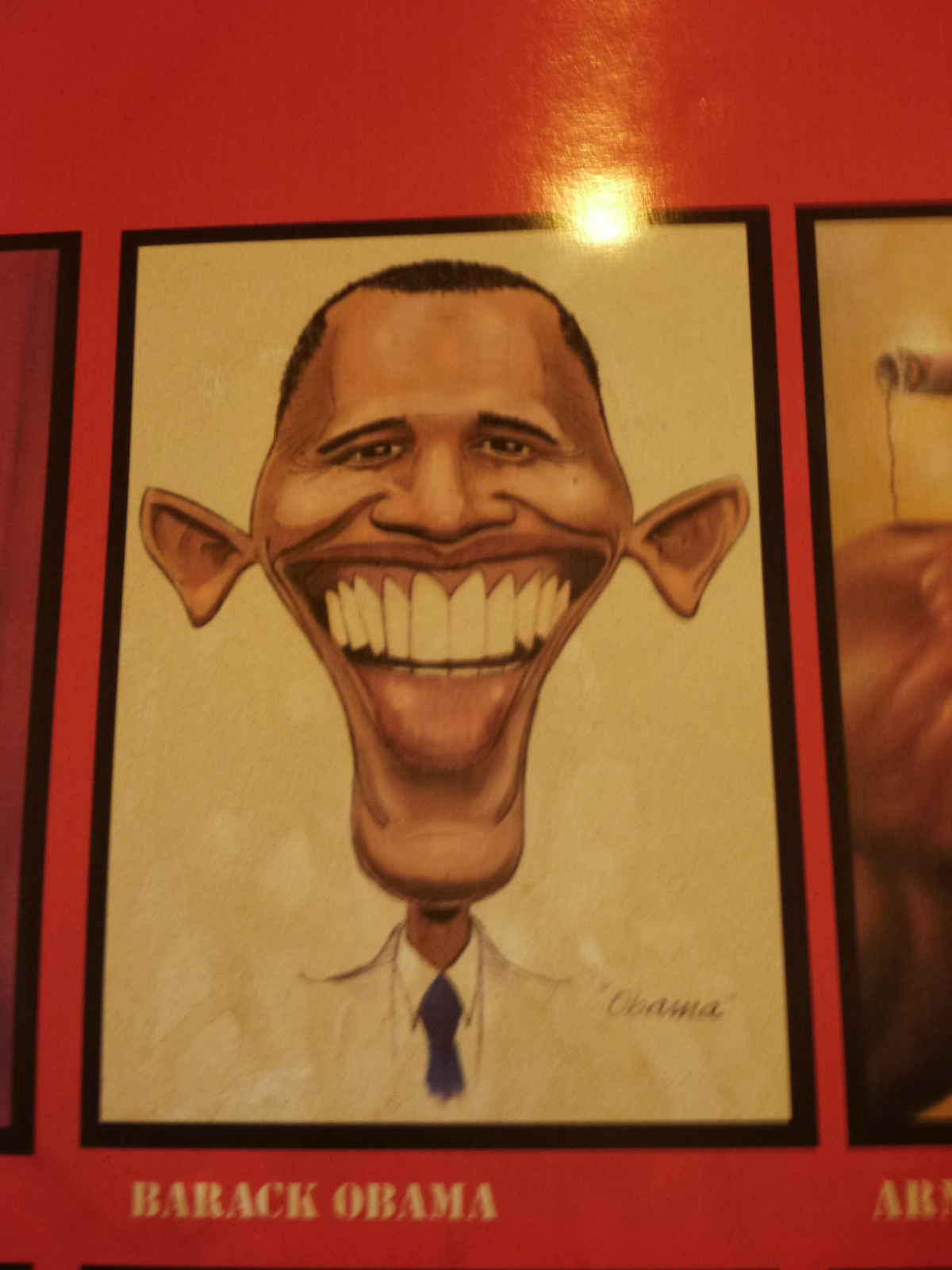 A real classic if I don't say so myself and I have big ears too you know!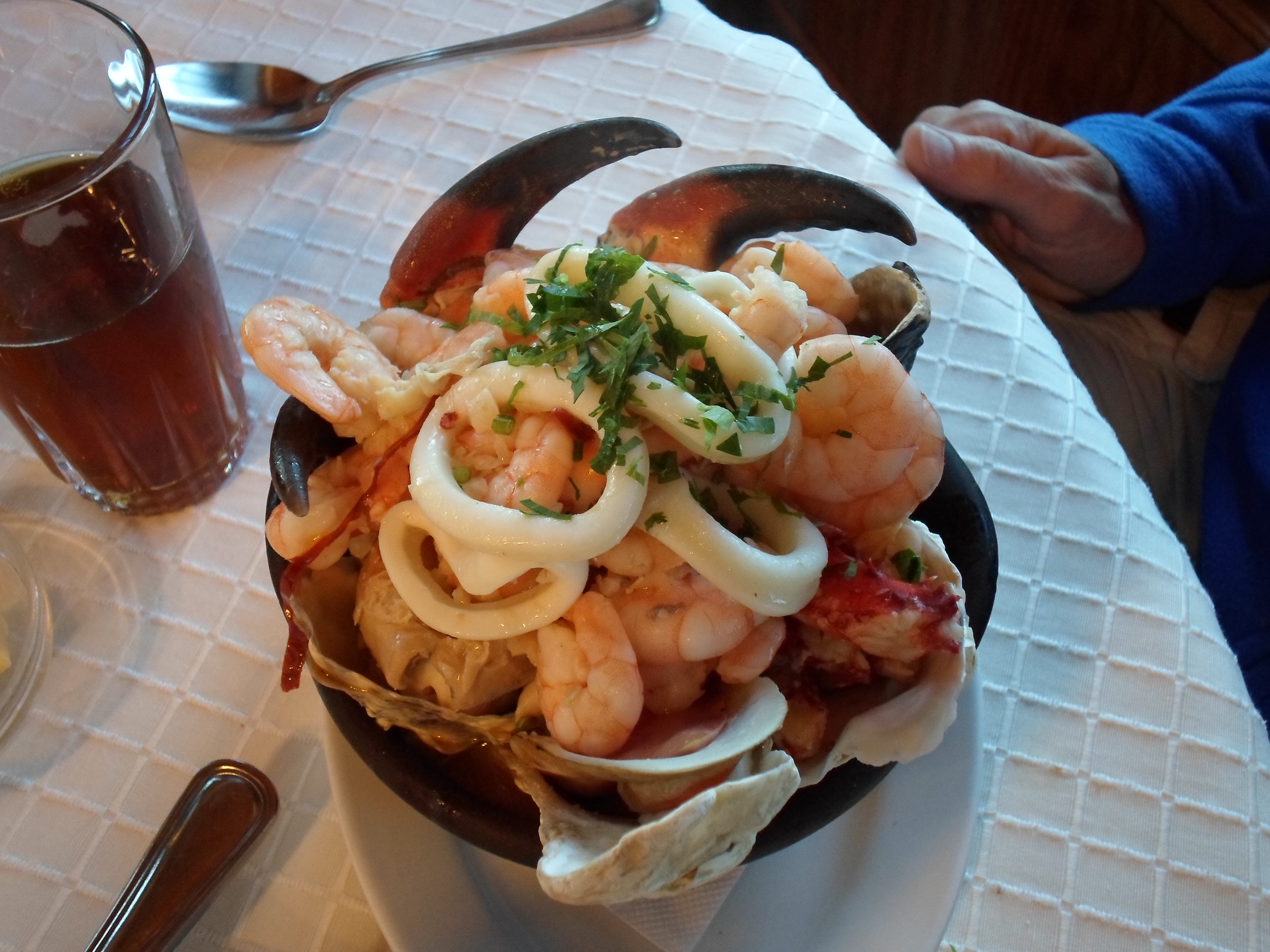 When you come down, we'll take you out for the best seafood in the area.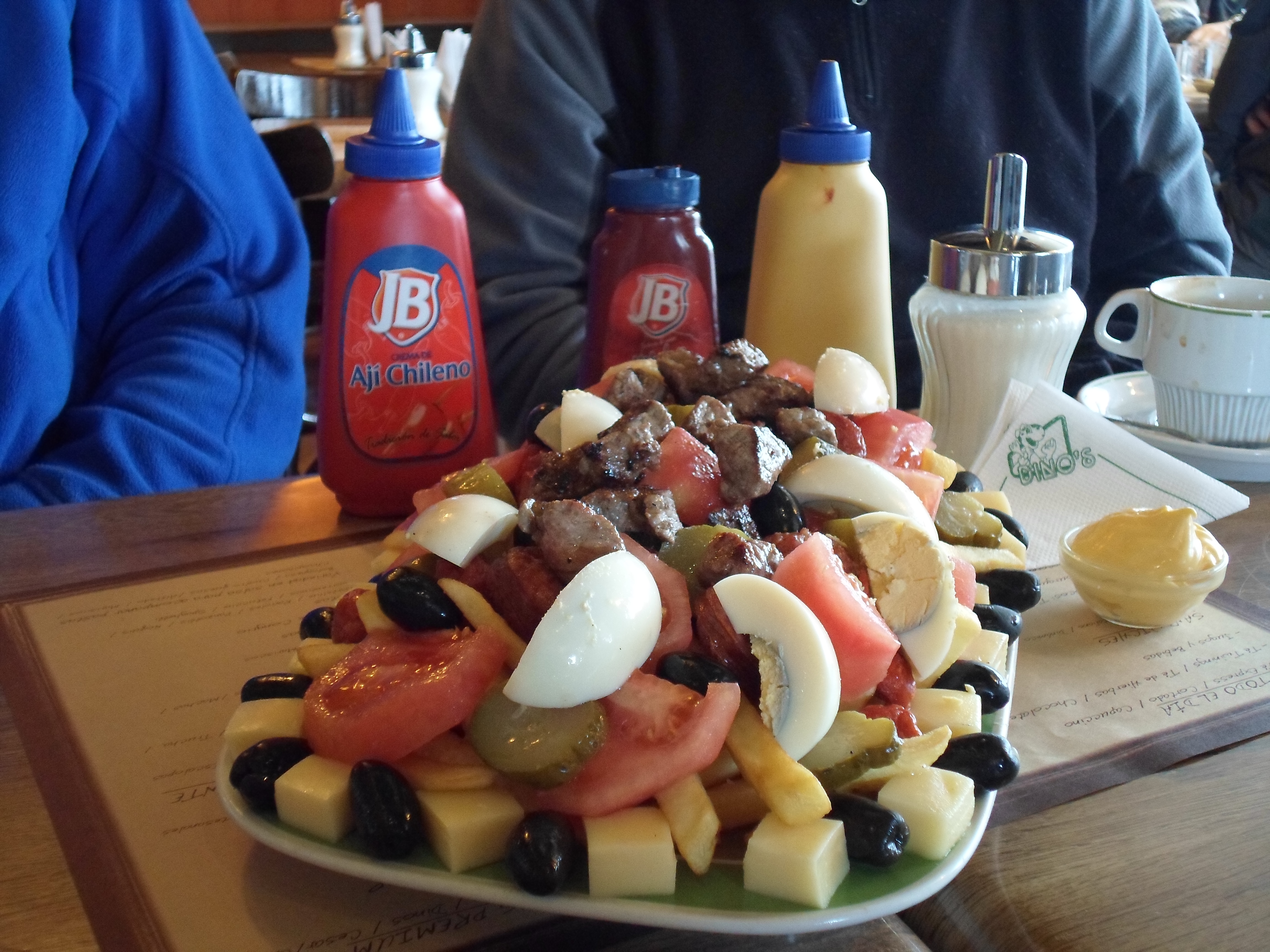 One of my favorite dishes called Pichangas especially when watching sporting events like the great ones I'm seeing on the NFL Channel here in Chile and beer of course.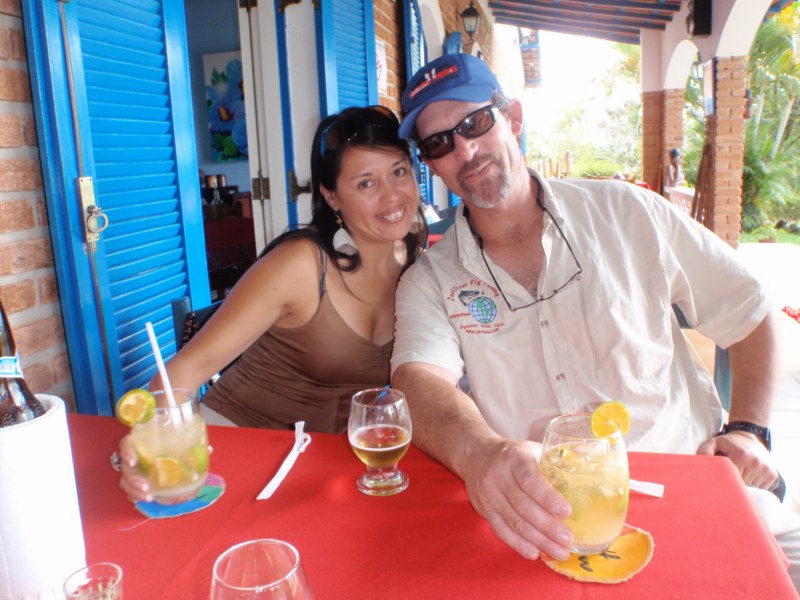 Thanks for watching our adventures around the world. Carola and I on February 2nd have our 3 year anniversary of marriage, it just keeps getting better folks!
Best to you and your family in 2013 and we hope to outfit and guide you, Jack Trout & the Team Trout Guides