*****BOOK YOUR STEELHEAD TRIPS NOW FOR THE TRINITY AND KLAMATH RIVERS!! http://www.jacktrout.com/trinity.html*****
---
*****OCTOBER DRY FLY FISHING ON THE McCLOUD, PIT AND UPPER SACRAMENTO RIVERS http://www.jacktrout.com/*****
---
---
PATAGONIA CHILE – ARGENTINA TRIPS START DECEMBER 1ST – SEE YOU DOWN THERE!! http://www.jacktrout.com/futa.html
---
---
BELIZE PACKAGES START AT $1950 PER PERSON 8 DAYS, 7 NIGHTS, 6 DAYS FISHING & TOURS. http://www.jacktrout.com/belize/belize.html
---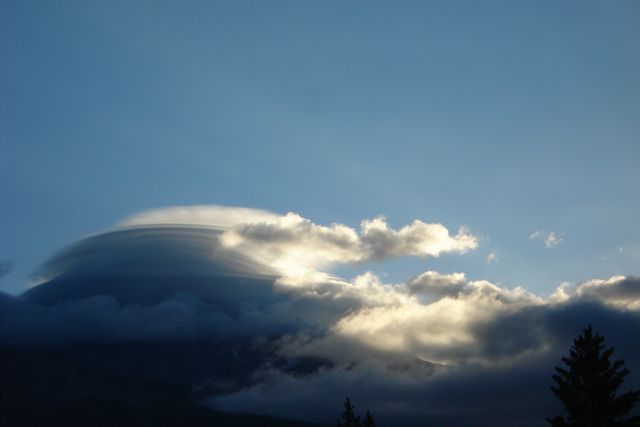 ---
As we head into fall I sure love to see the lenticulars forming on Mt Shasta. I always thought the clouds looked like space ships full of people from Lemuria. (I heard they make great fly fishing guides?)
---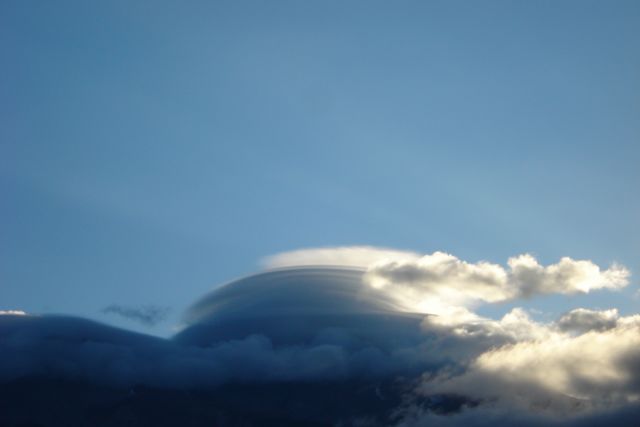 ---
Carola is in the hospital in Chile and I have booked an emergency flight to Chile to go to see her for 2 weeks. I will leave on Monday September 8th, 2008. It has been so hard to be apart, but I will surprise her and make her happy. I'm so excited to be going to see her!! What can you do when you live in two different countries, not everything in life is perfect nor planned, but all I ever thought was most important was the love, respect and getting to marry this girl and have a family together. I'm 41, I need family man.
I'm not that crazy kid running and jumping from rock to rock. I'm am so alone now and need my gal. I need Carola, plain and simple and I'm out of here to go sweep her off her feet! So come with me as we go back to Chile for another Jack Trout Walt Disney Adventure!.
---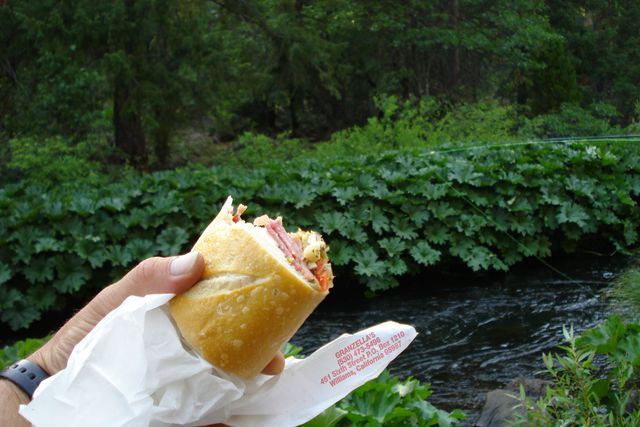 ---
When I'm out of the river and somebody hands me a Italian muffaletta from Granzella's Restaurant, I usually stop and thank my lucky stars for this incredible proportion of hospitality. Well it's California's best deli restaurant! When you're on your way up to Mt Shasta, stop off on Interstate 5 and check out the polar bear!
They've re-opened folks, and the polar bear never inhaled! (they had a fire)
Granzella's Restaurant – http://www.granzellas.com
451 Sixth Street
Williams, CA 95987
(530) 473-2545
Map link: http://maps.google.com/maps?hl=en&um=1&ie=UTF-8&q=Granzella%27s+Inc&fb=1&cid=0,0,7042499957709884922&near=Williams,+CA&oi=manybox&ct=10&cd=1&resnum=1
---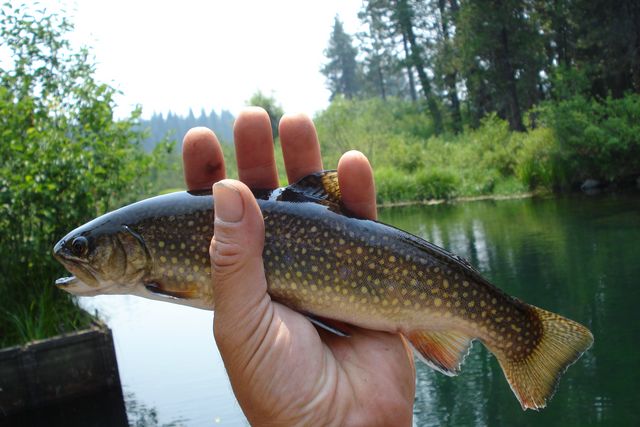 ---
The brook look bro!
---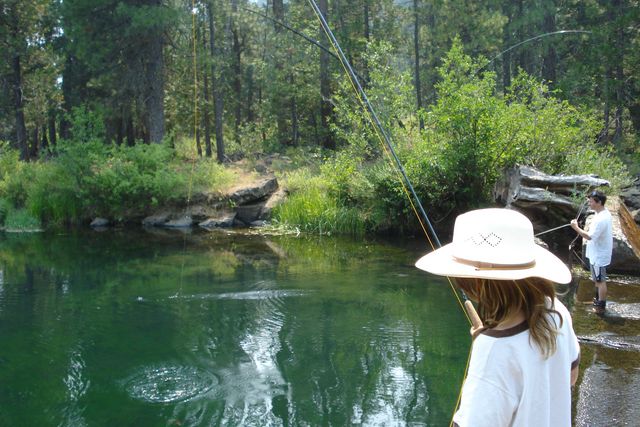 ---
Ah a day out fishing with dad and mom…
---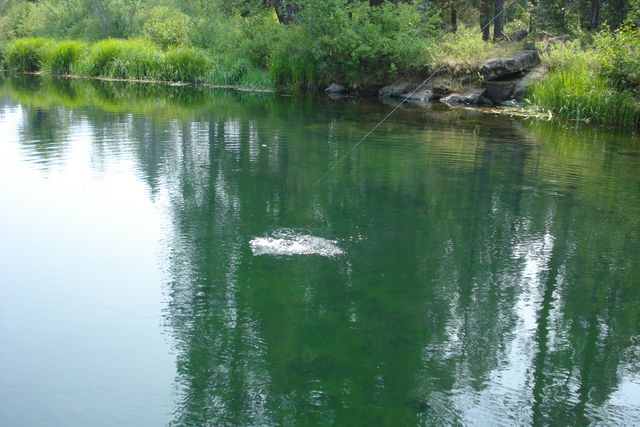 ---
Looks big!
---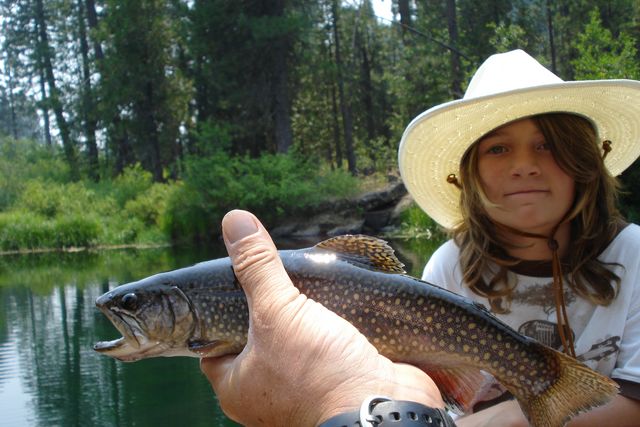 ---
Brook trout and children go hand to hand! Thanks Mt Shasta fish hatchery for a terrific summer of fishing! I know often it goes un-noticed what you folks do for our community, but I know my customers
and myself appreciate having some quality trout to hook up and learn on.
To the Mt Shasta hatchery, we salute your efforts and tip our hats for you are helping the local economy in a positive way that generates income for local hotels, restaurants and little ole guides like me! You make a kid like the one in this picture dreams come true.
The oldest trout hatchery in the United States 1888 folks!!
Mt Shasta Trout hatchery, simply the best!! Jack Trout
---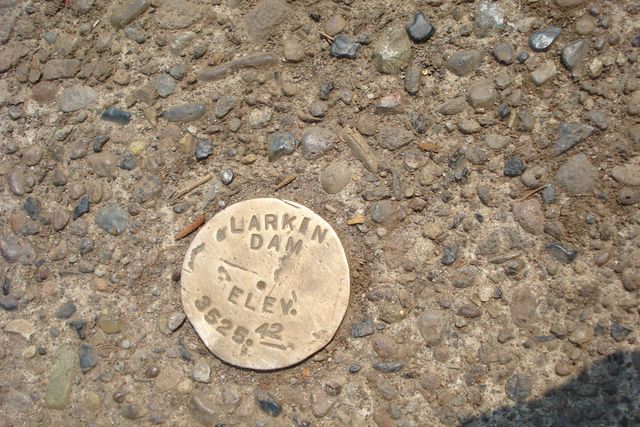 ---
Larkin Dam Gold Seal of Approval : Elevation 3527 42 Northern Latitude. A nice neck of the woods to be in.
---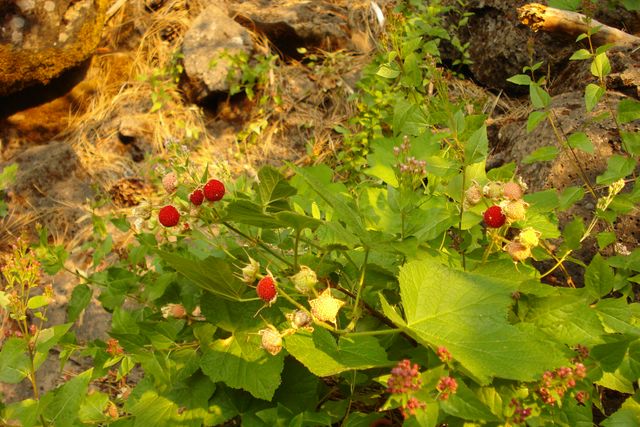 ---
Thimble berries rule! This berry is like biting into a velvet berry
with the scrumcious taste of raspberry and blueberries in one mix.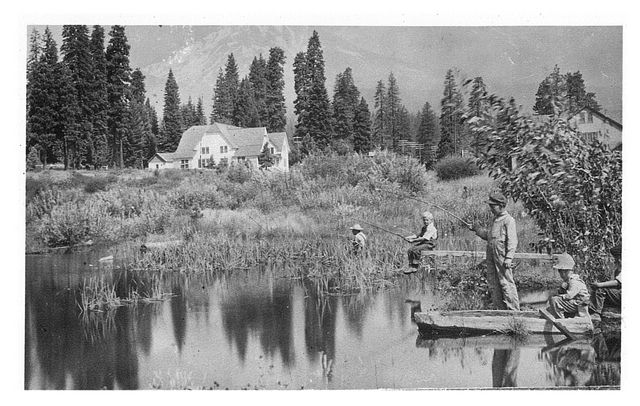 ---
This picture was taken in McCloud back in the early 1900's, look at those boats that were trees, the year before.
---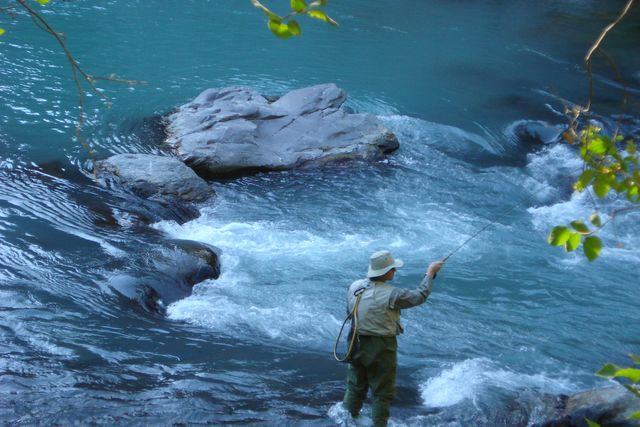 ---
Logan's run!
---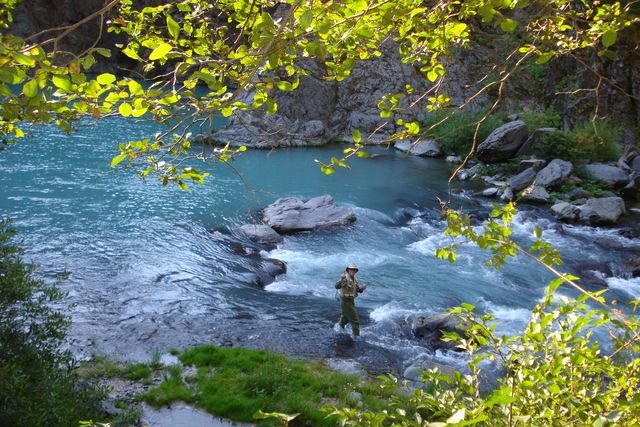 ---
The boys showed up from Stanford University for a little fly fishing before the exam extravagenza begins!
---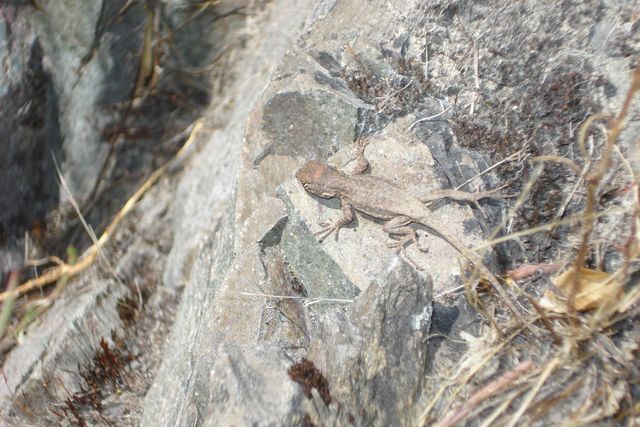 ---
Feeling like your not ready for the summer to end..? Call us and we'll float down the river in the bright sun!! Deep down we all worship the sun on one level or another….
---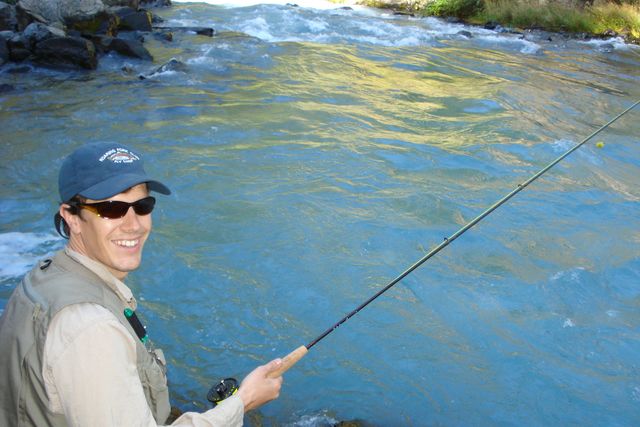 ---
Mike man! Out fishing the McCloud for the first time!
---
---
Nice form man.
---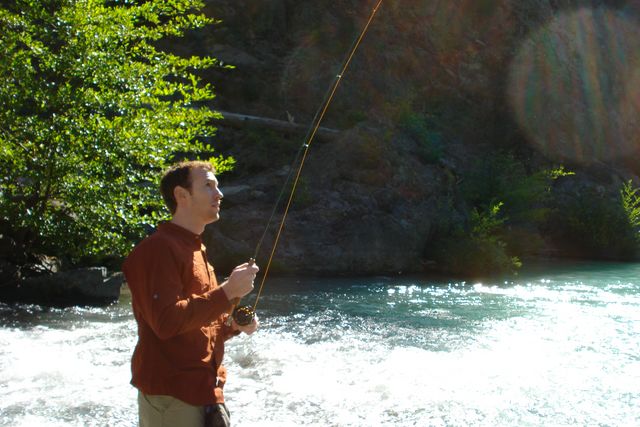 ---
I always like guiding brainy characters like Chris and his friends from Stanford, it makes me feel smarter…
---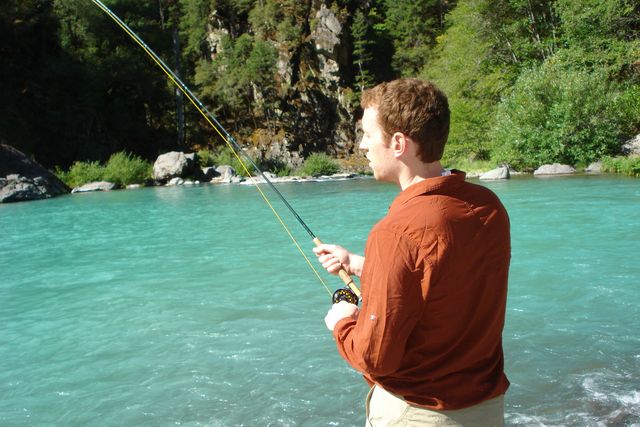 ---
Yahoo Chris's first trout and boy is he a happy camper!
---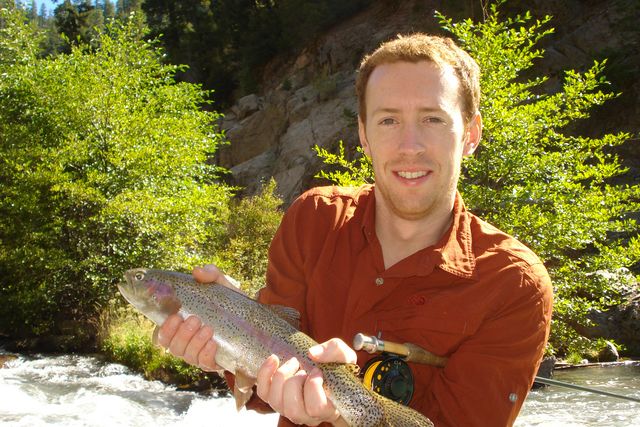 ---
Chris – CONGRATULATIONS YOU'RE MY SIZZLER OF THE WEEK AWARD WINNER!!
STANFORD UNIVERSITY STUDENT AND FUTURE INVENTOR – GO OUT AND GET'EM SIZZLER!! JACK & CAROLA TROUT
---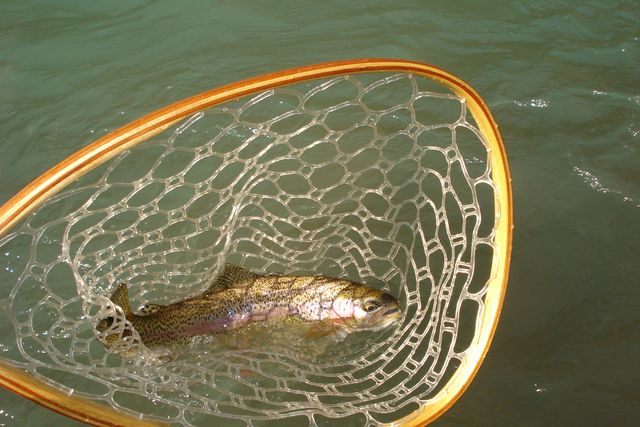 ---
Have you seen Dog Town on National Geographic? It's a great show about the rehabilitation of Michael Vick's dogs in a kennel resort out in the Arizona desert. that show really hit me hard. To see those completely broken dogs go from ground zero to being almost ready for adoption was unbelievable and uplifting. I was reaching hard for hanky and shed a tear of hope for any others suffering out there.
Animal cruelty is something we all need to keep an eye out for. Please visit this site and watch this wonderful show when it plays again.
http://channel.nationalgeographic.com/series/dogtown
We must get the word out, that this will not be tolerated in our country or the world. Just like how myself and my customers enjoy to catch and release, being fair and respectful towards animals, resources and habitat is normal Human behavior.
---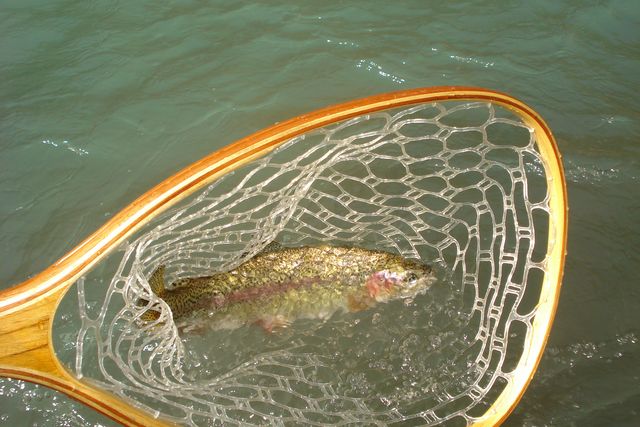 ---
Get him nice and rested as well as hydro-resuscitated!
Nice net man!
---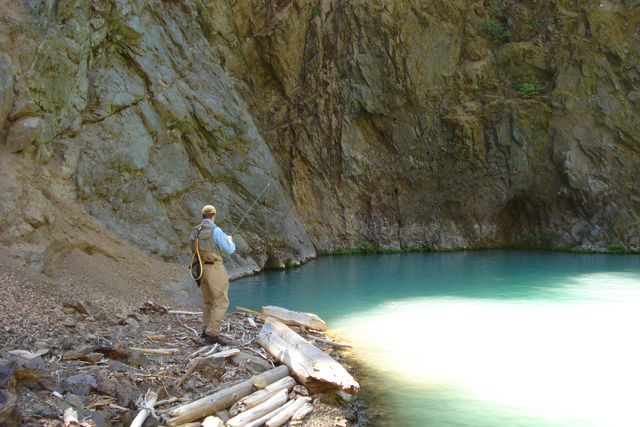 ---
I missed Peter's fish he caught back in this nook using an intermediate sinking line.
---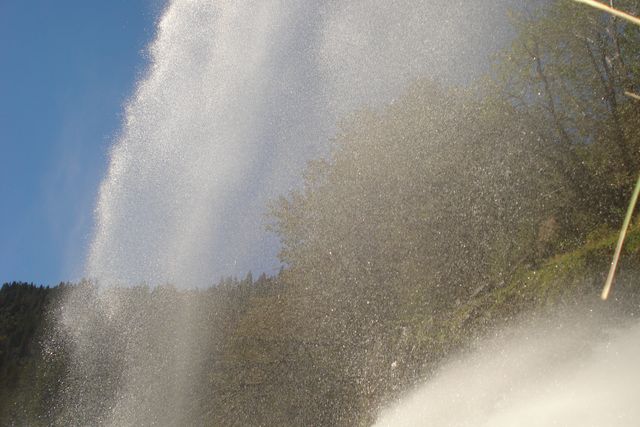 ---
Water Nestle Water of Switzerland isn't ever going get!
---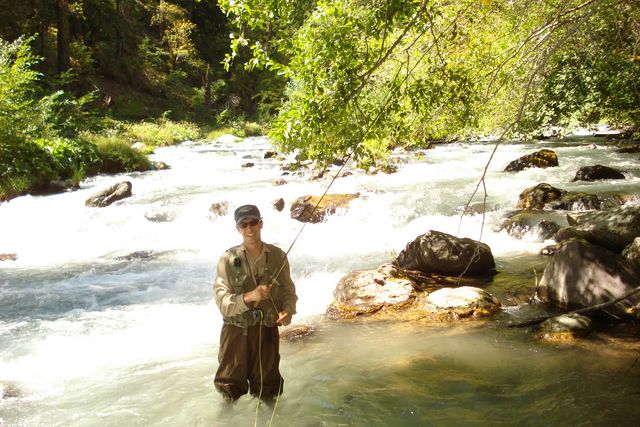 ---
Hey Mikey!
---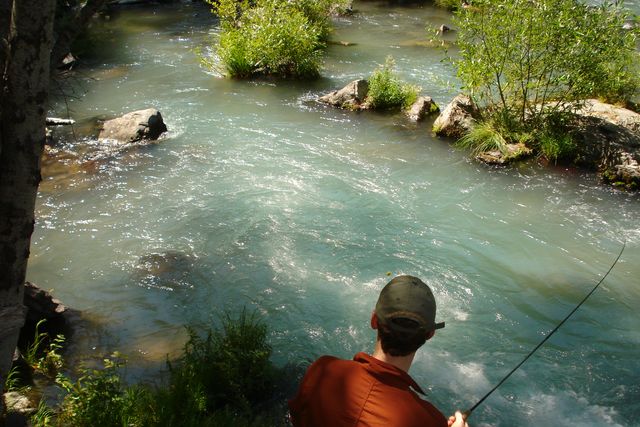 ---
Sizzler Chris fishing some pocket water.
---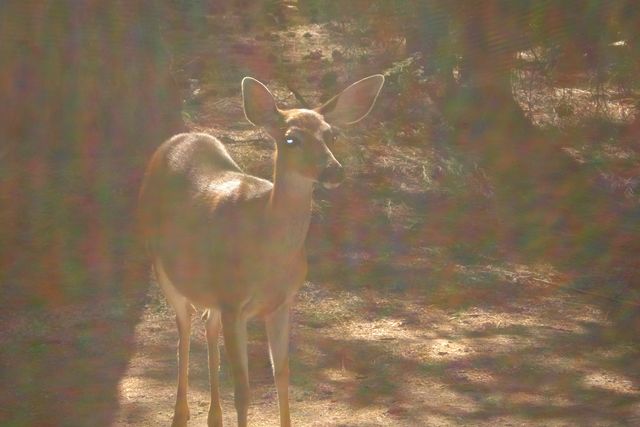 ---
I think This deer would of just about ran me over for a carrot..Has someone been feeding you?
---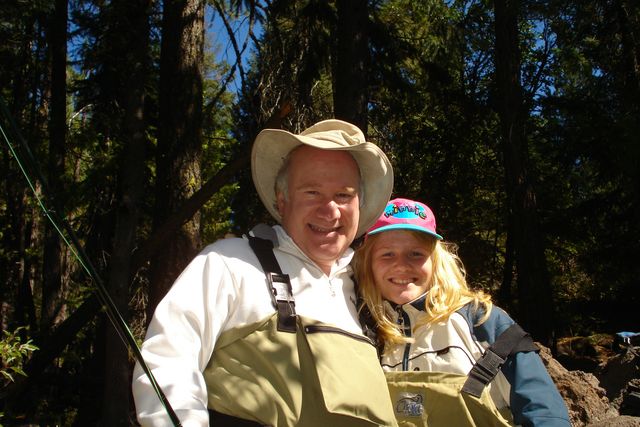 ---
The Rothschild's!
---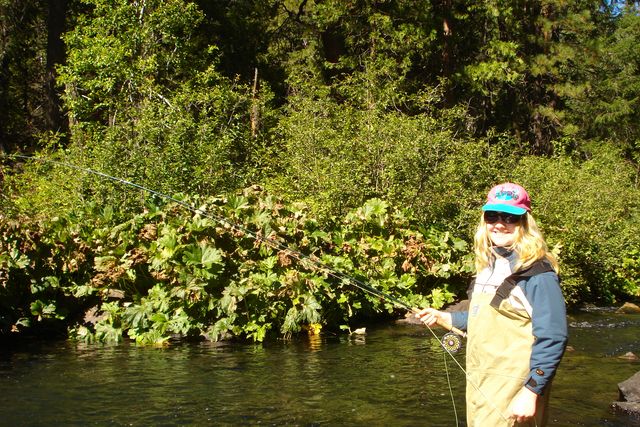 ---
Happy times out with Pops.
---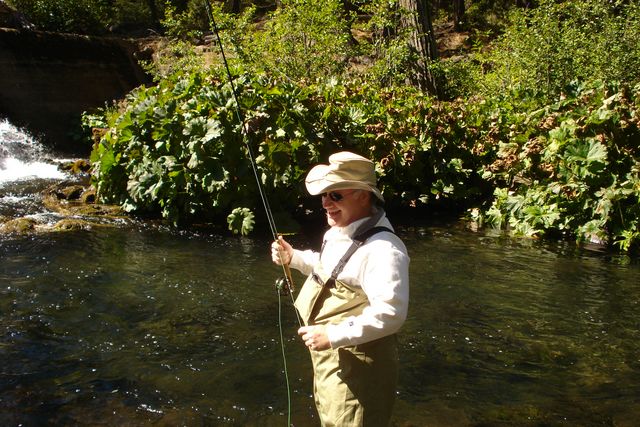 ---
Peter fishing and loving it!
---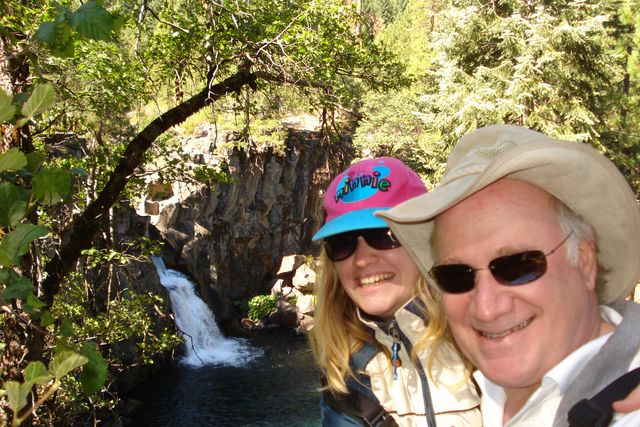 ---
Ya being out together in this environment is precious! Thanks daddy!
---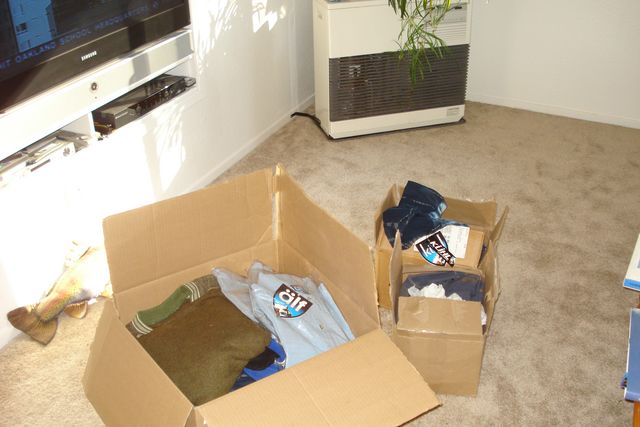 ---
Pack those boxes and ship it out! Chaiten victims relief is coming together! Once a thought, then a dream, now a reality. When I get to Chile I'll be visiting Families we have sent shipments too in Chile from the volcano Chaiten eruption earlier this year. I wanted to ship all the boxes out at once but it cost too much and everyone I called wouldn't help me.(I wouldn't dare ask my friends, family or customers to help, these days that's like selling Aim Way) So I'll just ship it our myself, it will cost a few thousand dollars but it's the least I can do for all those great people from Chaiten Chile, that always greeted me in their town and made me feel welcomed . Even the Red Cross in Chile wouldn't return calls or emails. That's OK, between me, Carola, Valentina Espinoza (Department of Foreigners Chaiten) and Ernesto Montana (Registro Civil) We know how to get these clothes distributed correctly and fairly. It's just getting the clothes there in this world economy.
Thanks again so much to KUHL CLOTHING FOR THEIR GENEROUS DONATION.
I have sent almost a 1/4 of the clothes.
Please visit and buy Kuhl Clothing, they cared about the people and town of Chaiten, Chile. They really make some of the nicest outdoor fashion clothing I've ever seen. Great prices too!
People and companies like this make life so fricking Kuhl!!
Jack Trout (I'm taking a bag of Kuhl clothes down for some Chilean kids from Chaiten, won't that be a fun adventure to watch!!)
---
---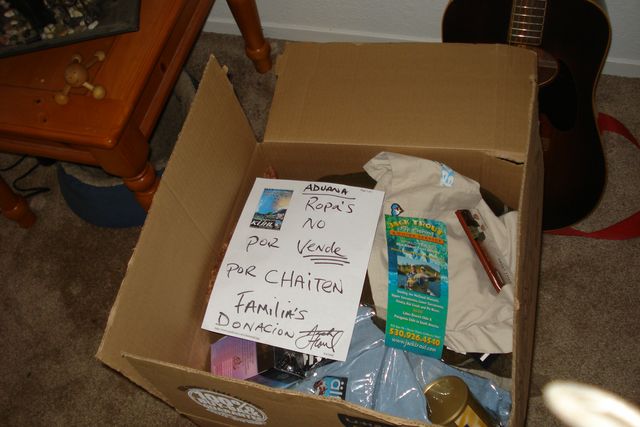 ---
It feels great to be sending these clothes out to people who can really use them and deserve it after what they have been through.
I am sorry to say hardly anyone even knows what happen with the Chaiten volcano eruption because it happen at the same time as cyclones in Myanmar. Over 40,000 animals were lost and 10,000 residents had to be evacuated to totally different region of Chile, including my future wife! We all lost a great deal with this eruption, so I'm trying to put a smile back on some of the faces of people I might have passed while living in Chaiten. I also include Peets Coffee, Newman's Chocolate and Ghirardelli Chocolate Company Coco. So if any of these companies CEO's or CFO's see this post and want to help with a donation for Chaiten families who love these wonderful pleasures in life contact me, I need help with shipping.
http://www.newmansownorganics.com/food_chocolate.html
---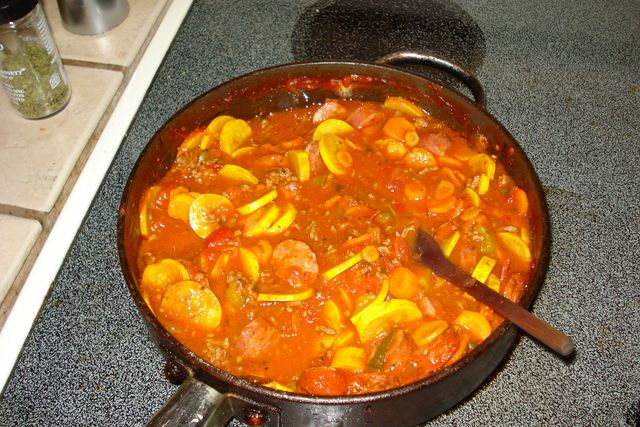 ---
This was a spaghetti sauce I made one night, all the vegetables were purchased at the Mt Shasta Farmer's Market on Mondays 3:30 pm to 6:30pm. See you there! Oh, so yummy!!
---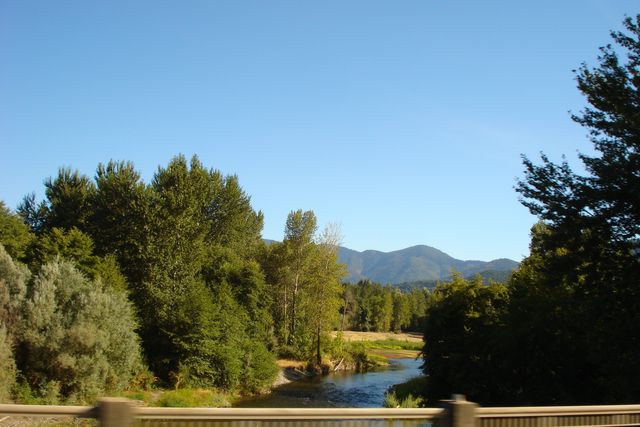 ---
Some days I just feeling like getting in my truck and heading over to the coast to check out the coastal views and feeling that ocean breeze on my face. Wow, the Applegate looks low…
---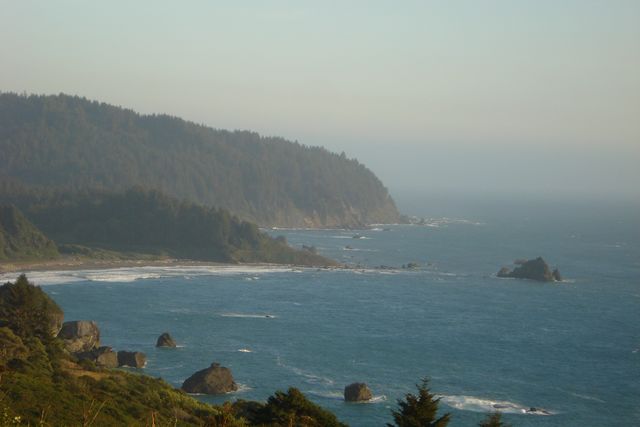 ---
The Mouth of the Klamath River!! I wonder how the steelhead are doing?
---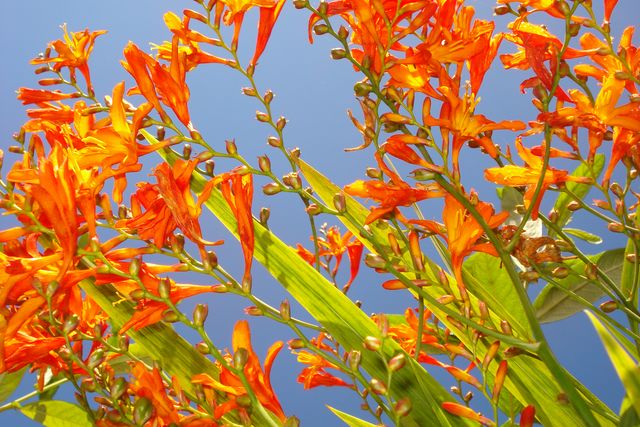 ---
Red Hot Pokers, my favorite!
---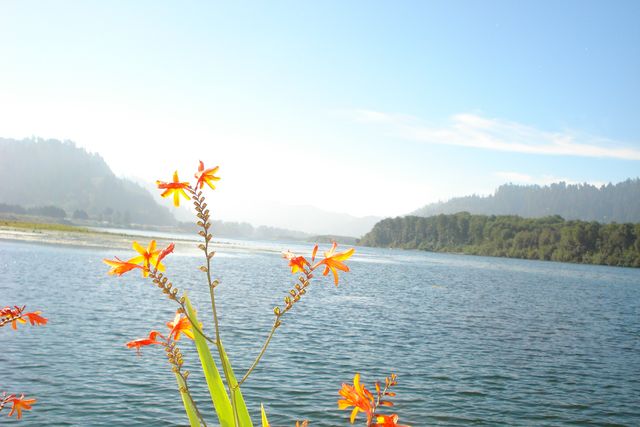 ---
What an awesome coastal annual.
---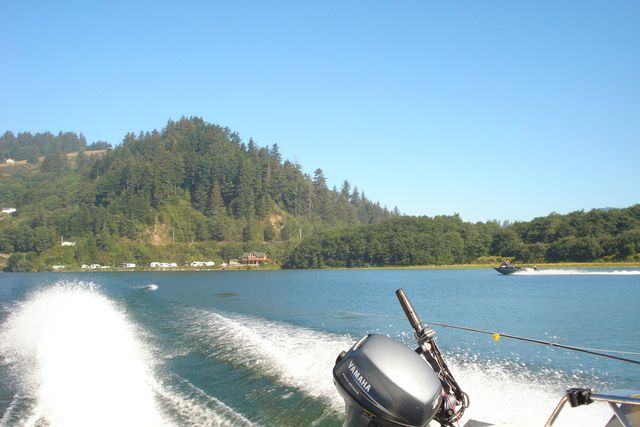 ---
Here on the Lower Klamath at the Mouth August 26th, 2008
And were off! You can see in the background the great house we stayed in!
---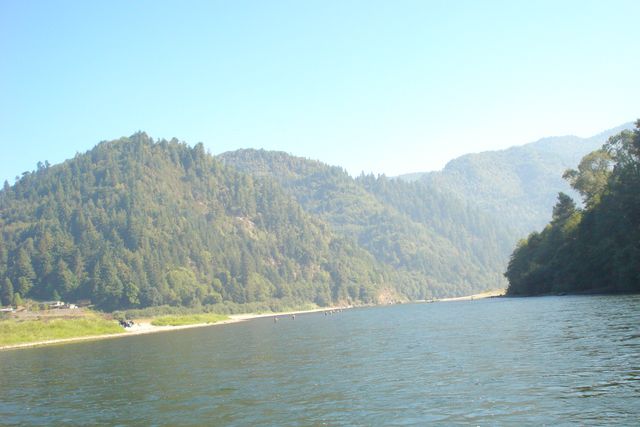 ---
Look at the line up! They must be catching some salmon and steelhead!
---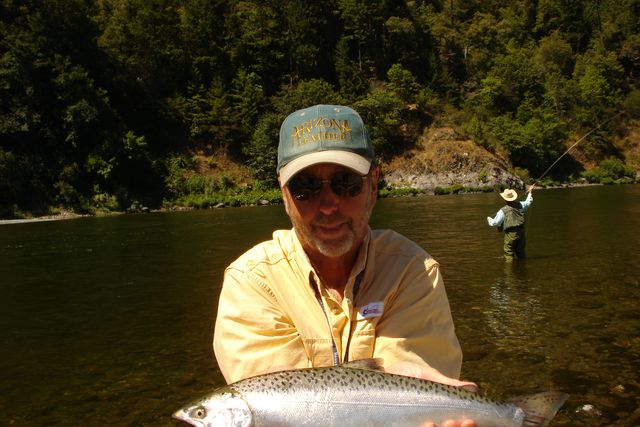 ---
Nice jack salmon that made into my freezer!
---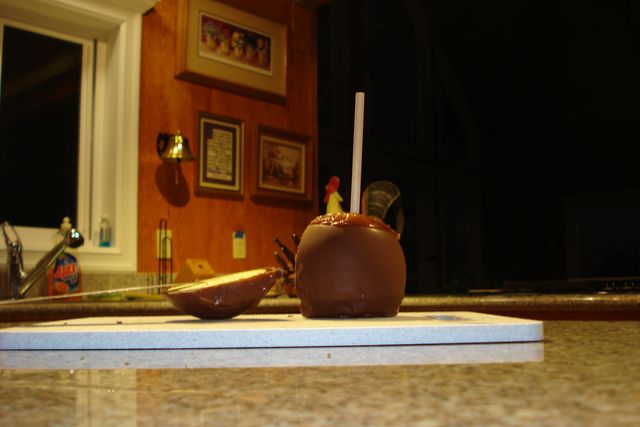 ---
The Rocky Mountain Chocolate Factory – Ashland Oregon. Need I say more?
http://www.discoverourtown.com/OR/local-89756.html
---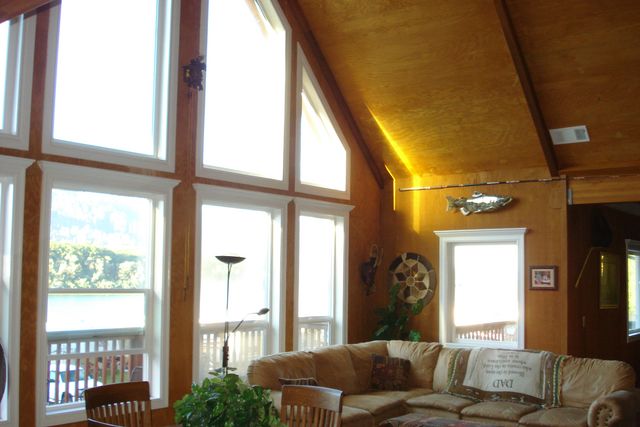 ---
Very comfortable home that could sleep and entertain 12 to 14 people.
This is a Jack Trout Family Destination Adventure Home!
Check out the banner ad on the left hand side of this site for more information.
---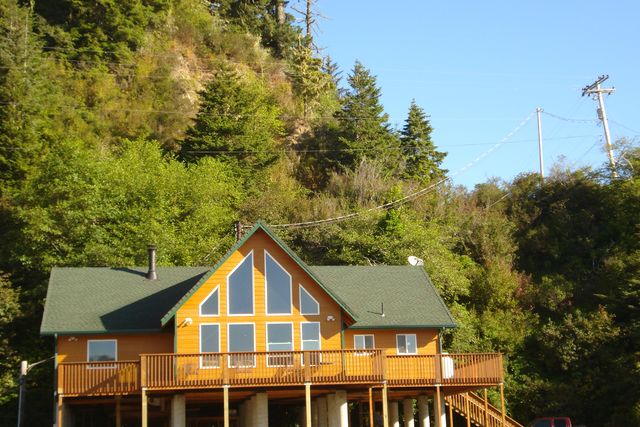 ---
This is the house to stay at the Mouth of the Klamath River. Call Jim Basenmer at   541-661-0398  541-661-0398 and he can run you up the river and you can stay at his place. http://www.goldriverguides.com
http://www.panthercreekrvresort.com/main.html
---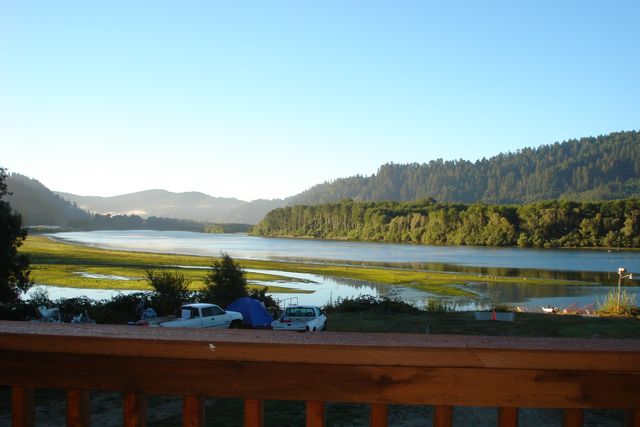 ---
The views in the mornings are incredible people.
You can also bring your RV or tent camp at Jim's resort.
---
---
Smoking Joe! The best smoked salmon I ever toked, you can trust me on that one folks, Jim knows the smoker!
---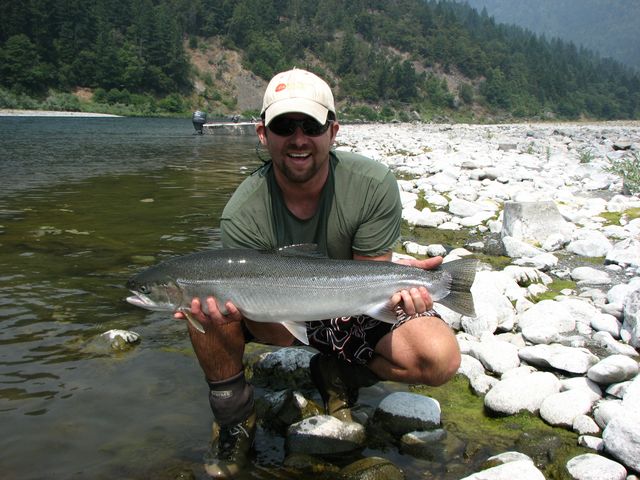 ---
Aaron Martin     knows how to hook the fatties on the Klamath and Trinity Rivers. That dog can hunt!
All-Star Line-up for Steelhead guiding this year on the Trinity and Klamath Rivers.
Aaron Grabiel (Trinity – Lower Sac)
Eric Wiseman (Trinity – Lower Sac)
Scott Dias (Trinity)
Aaron Martin (Lower Trinity Willow Creek, Hoopa, Weitchpec only)
Jim Roberts (Lower Sac – Trinity)
Ron Stone (Lower Sac)
Pat Mahoney (Lower Sac)
Anthony Auxter (McCloud – Upper Sac)
Jim Basenmer (Klamath Mouth – Chetco – Smith – All Six Rivers)
I will be in Chile early this year, please support these guides as they will be doing as usual a great job for you! If you need a trip email me and I can arrange a guide for your date.
Here's some more information on Team Trout Guides
http://www.jacktrout.com/backgrd.html
Many Rivers to You, Jack Trout and the Team Trout Guides
---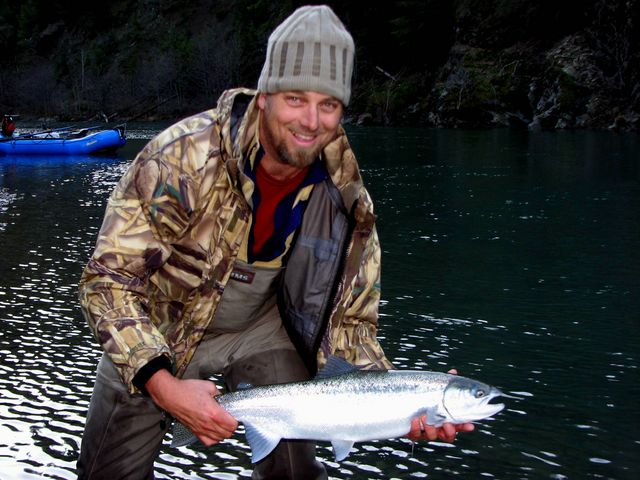 ---
John Klochak, Ladies and Gentlemen former Sizzler of the week!
Read the story from when I dove with Aaron Martin     and John Klochak counting springers and steelhead on the Trinity River in 2006
http://www.mtshasta.com/2006/10/18
---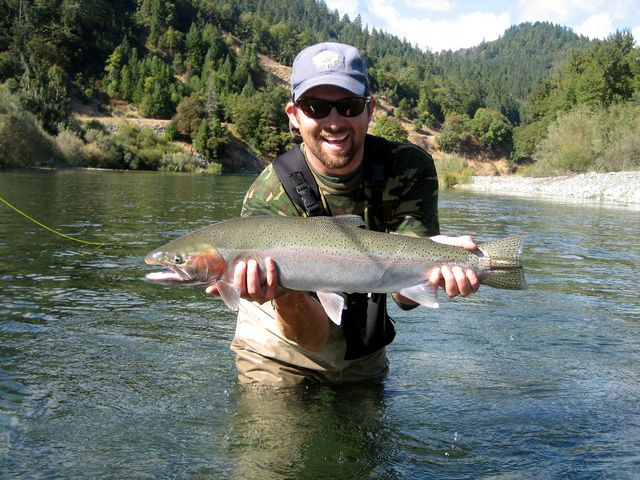 ---
Here's the Poop > Guides for Trinity trips are in high demand this year so I would highly suggest to get your dates in order and reserve your guides now. I mean like this week and next week, get it in order. I am heading out this year for Chile in November so that's one less guide right there. I got us all covered, but last minute calls might not work this year. Every guide on the Upper Trinity River must have a BLM permit sticker and insurance.
---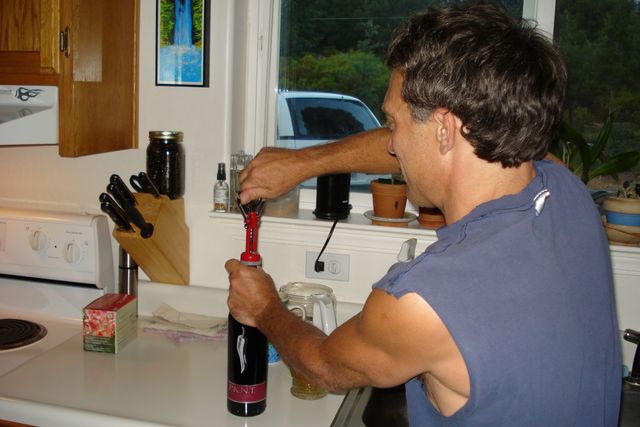 ---
All right a bottle of Chilean wine with my good friend Peter Chesko!
---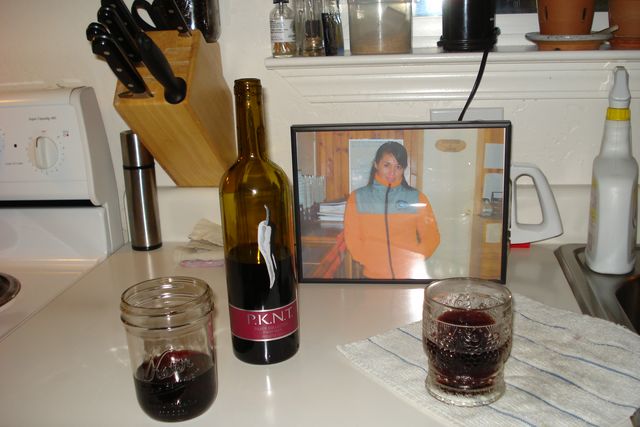 ---
Saludos to Carola my future wife and the mother of my children. That has a nice ring to it, now doesn't it!
---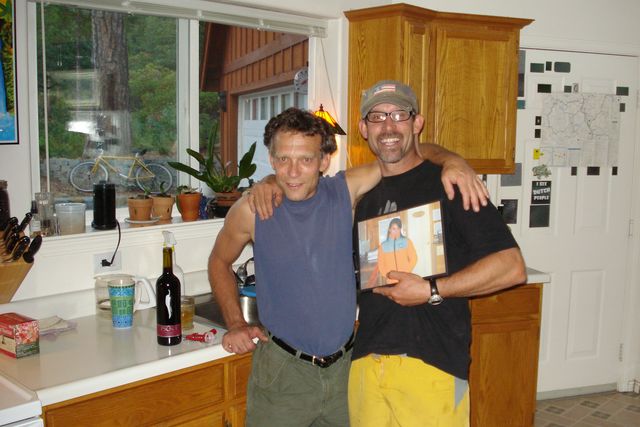 ---
Kuhl times having a nice glass of wine with a good friend and getting excited with anticipation for Peter is the local jeweler in Mt Shasta and he has Carola's ring.
---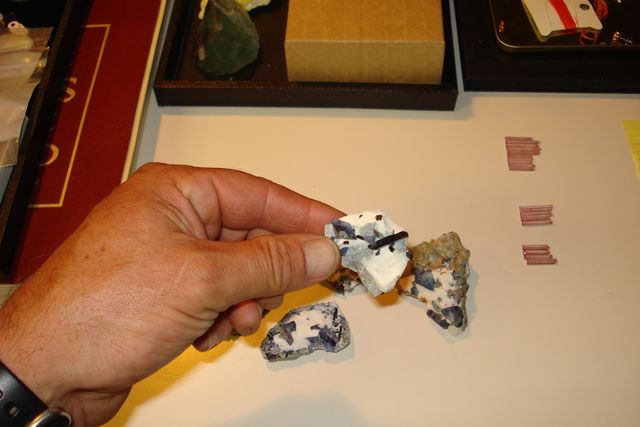 ---
He showed me some rare California Benitoite, that only forms in the central valley hills. I guess this gem is really sought out and valuable…
---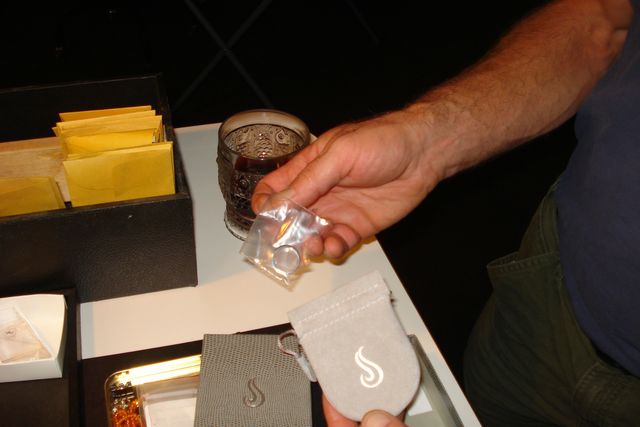 ---
There it is!
---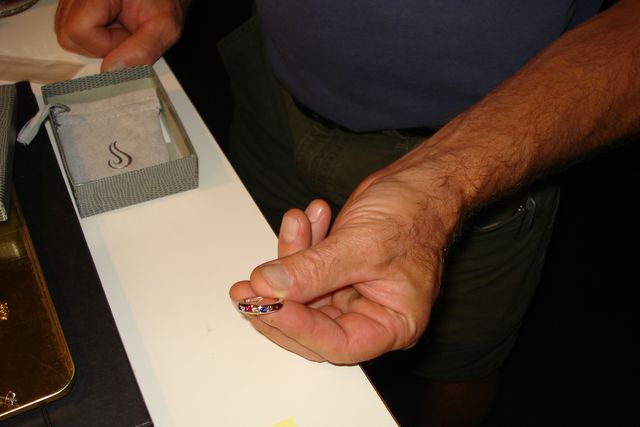 ---
I wanted a ring that would have both the colors of the
Chilean and America flags –
Red, White and Blue or Ruby, Diamond and Sapphire twice to represent my love for both the United States and Chile as well as our commitment together to both countries.
What do you think? Pete said; "These days tradition is out, get what you think, design something new." I knew Carola loved white gold, so this is what I came up with. She's in the hospital right now so she will be totally surprised on Wednesday when I give it to her!!! So think about us on Wednesday. You get to see it all in my next post.
---
---
I can't wait anymore, I'm going to Chile right now and deliver the ring! Carola has been having problems and has been administered into the hospital in Puerto Montt, she needs me there and I can surprise her!! I'm not telling her, I'm just leaving on Monday, so no one tell her. I can give her the wedding ring and make her feel better.
I am so stressed out right now over this high blood pressure thing she's been suffering from lately. I'm so excited I have 10 days off before my next trip on September 19th. So keep it a secret and I can fly down to Chile and be a romantic hero!!
---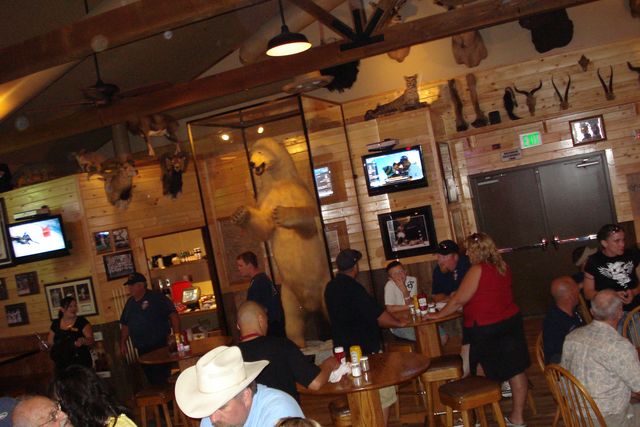 ---
Granzella's is back!!! Polar Bear and all. It is so great that this placed re-opened in 8th months after that accidental fire. Kind of a miracle by modern day standards.
---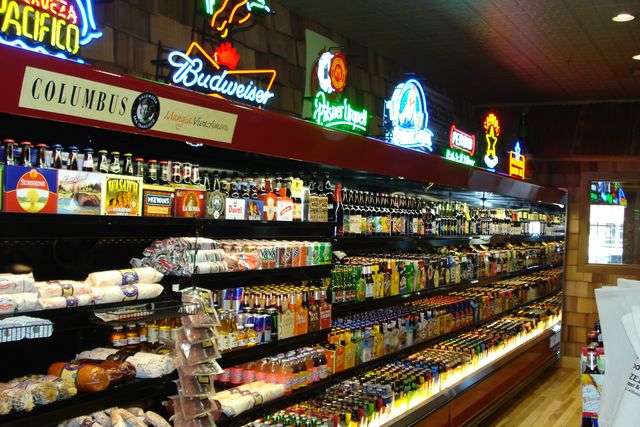 ---
That great beverage selection.
---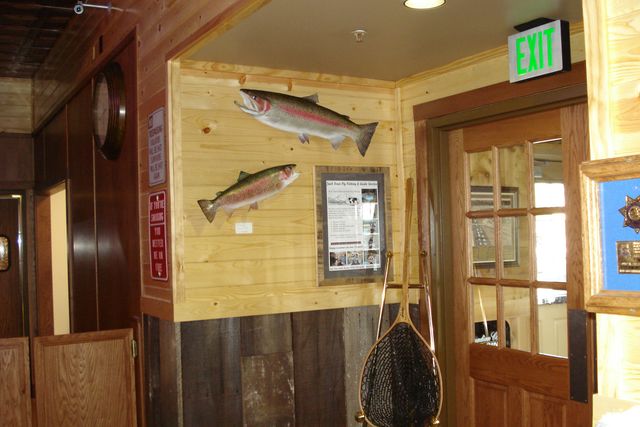 ---
The new Jack Trout fish display! If you catch a total lunker on a Jack Trout guided adventure your catch could be mounted and displayed at Granzella's Restaurant in Williams, California. What a great place to hook up and hang out at with family and friends when ever you come up towards our area.
---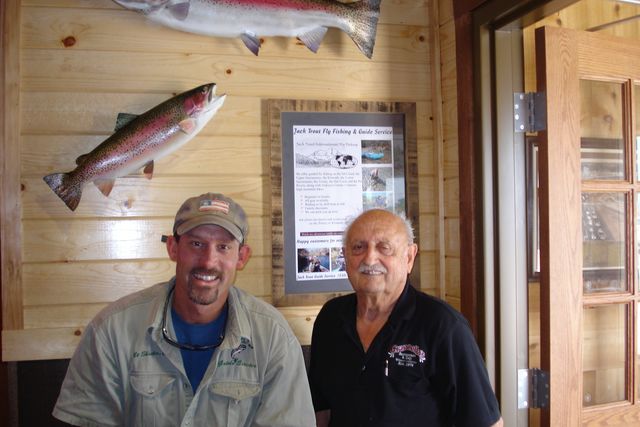 ---
Thanks again Jim for your continued support over the years!
Jack Trout
---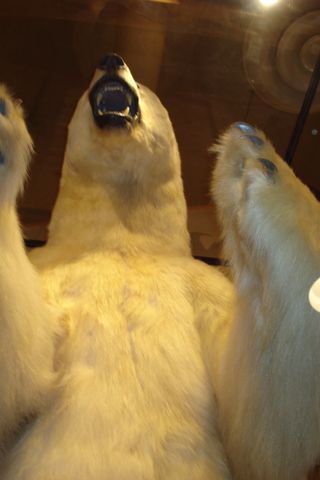 ---
The Polar Bear never looked better! Have you tried one of their great pizzas in the polar bar?
---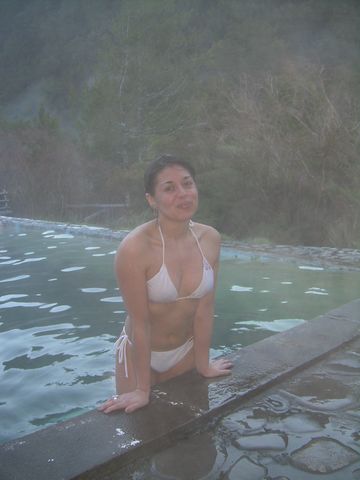 ---
Oh baby I'm coming to the rescue!! I am coming to Chile and only
Francisco, Gonzalo, Jaquey, Anita, and about 100,000 viewers know. So don't tell Carola anyone, I really want to surprise her. You know how much I love her and we are having difficulties with the pregnancy and I can't be here anymore. I would of left here a long ago but I didn't want to lose our house in Mt Shasta our biggest asset together besides each other. It's hard to middle times with money these days, we all know about the too much
month at the end of the money. I am so proud to be going to Chile this Monday, with that ring in my hand. I am a man, a man of means and good intentions. I have heart and dedication, I'm not going to let that girl suffer one more day alone, I'm there!
When I stop and think that when I see her, no one has ever in my life wanted to be with me more, I know I am loved and in return I feel the same.
---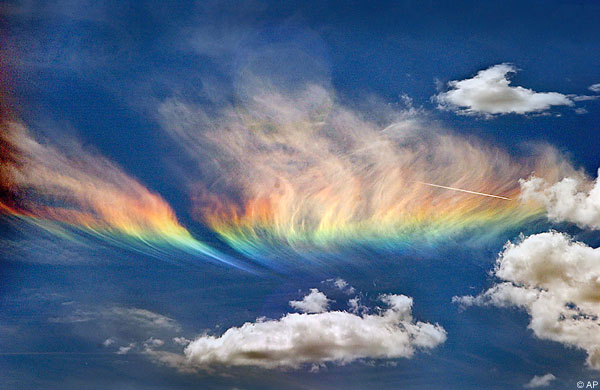 ---
As the heavens call, I fly to Chile come Monday.
---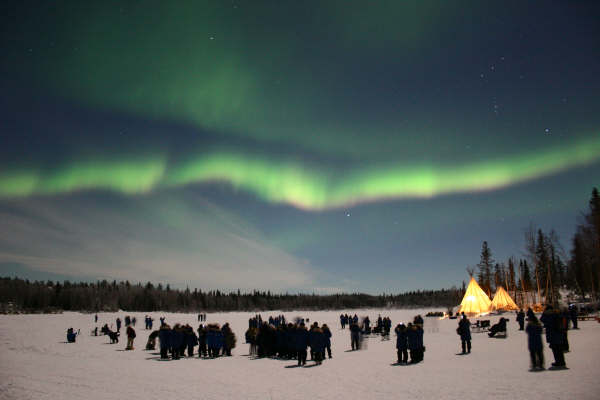 ---
And the Northern Lights send me a message of color and I see the color of green will be my lucky travel color.
---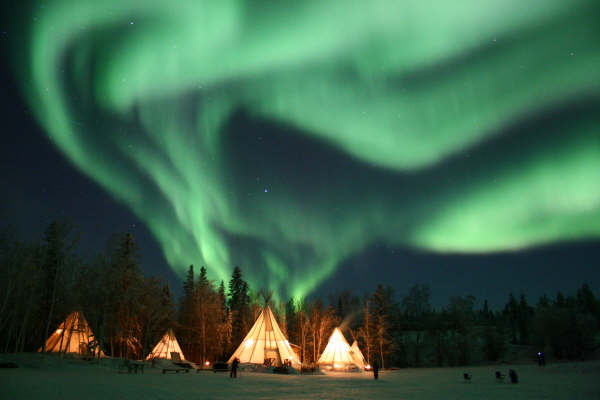 ---
Guided by lights that come from the skies of the North.
---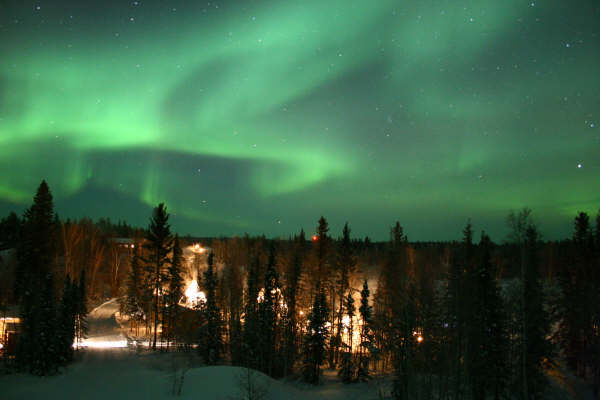 ---
It will be good to see Chile in the late winter. I will post daily on this page so stay tuned really close, if you want. Changes daily with pics and updates from Chile and a story on the California Redwoods (the oldest trees in the world) and the history of Jedediah Smith.
I'm coming Carola, I love you. JACK TROUT
---
Baby,
So sorry for the news, but is important very important that you know, today we were with my mom very early to the Puerto Montt hospital, the gynaecologist obstetrician, said that Chailyn is very small for the weeks that I have, undernourished, she is strong, but not completely healthy, and they making me hospitalized immediately. I have never slept in a hospital, it is the first time in my life … I am scared, but it that is the better for our girl they will be able to control and to stabilize the my pressure that has been my great problem and it affects our little girl me. Excuse me if I cry, I have been a foot the whole day trying do a thousand things that I had to do in Pto Montt….
I payed my accounts, I was to the aduana but in another e mail I send you information ok??……I have all things ready, because I don t know how much time I will stay in the hospital, is so hard to listen that you baby is very very small and that exist posibilitie that have to extract it before time, it is very risky, but if I continue with the high pressure it is much more dangerous than she inside …… I pray very much in order that it does not happen, they will do examinations to me again and they were controlling the whole day my pressure and to Chailyn, because of it it is better to remain in the hospital …. many things are going to depend on the next ultrasound scan there we will know which is the step to continuing …. I will not have access to Internet, therefore I will not be able to write to you and apparently to the telephone, like that that our route of communication will be my mom, either you can call her when you could…not all the time will be in the hospital … all that is very strong but in spite of my weakness of the moment when it calls you and I cried it is because I controlled myself the whole day, I am sorry, I you love and do not want that you think that I am silly or slightly like that, but all that is strong…I promise you that I will be strong, always I it have been, alone they are moments and must be for the hormones also that is normal, according to the matron …… that I am the mad one and it I am never going to lose it, but I want that you understand, surprise you and that your also to my, and this one is a test more of our life together, though you be far, you do not know all that I have wanted to be a mother, I come when less it was waiting for her, when pense that never serious mother and happy that belongs to the man that I love and love that this with me up to the rest of my days….
Now I am more quiet, and will be strong for me, for you and of course the most important our beautiful Chailyn…..
I will miss your calls, e mails and of course to you my chanchito…..I LOVE YOU ALWAYS !!!!
WITH ALL OUR LOVE, YOUR PALOMA CAROLA AND BEAUTIFUL CHAILYN.
---
CAROLA AND I ARE SAD TO ANNOUNCE, CAROLA HAD A MISCARRIAGE. OUR BEAUTIFUL DAUGHTER CHAILYN WAS BURRIED AT 6 MONTHS IN LlANQUIHUE CHILE, ON SEPTEMBER 9TH, IN THE MOST BEAUTIFUL LOCATION IN THE WORLD. WE ARE DEVASTATED AND HURT. WE ARE TRYING TO FIND STRENGTH TOGETHER.
PLEASE HAVE US YOUR THOUGHTS, WE NEED SUPPORT RIGHT NOW. WE LOVE YOU ALL AND THANK YOU FOR YOUR EMAILS OF ENCOURAGEMENT FOR OUR NEW FAMILY, IT JUST WASN´T MEANT TO BE NOW. THIS IS ABSOLUTELY THE HARDEST THING I HAVE EVER FACED IN MY LIFE AND IT´S SAD. WE REALLY WANTED OUR LITLE PRINCESS. I FEEL MOST BAD FOR CAROLA, SHE HAS BEEN THROUGH SO MUCH THIS YEAR. LIFE IS CRUEL IN A WAY, LIFE IS LIFE. WE DON´T KNOW WHY, CAROLA DID EVERYTHING RIGHT AND WE STILL LOST OUR DREAMS.
WE WILL TRY AGAIN BECAUSE THE THOUGHT OF THAT LITTLE GIRL IN MY BOAT WITH A DADDY SMILE ON HER FACE MADE ME ELECTRIC IN MY HEART.
PLEASE GOD, DON´T LET THAT EVER HAPPEN AGAIN, WE DESERVE BETTER.
WE PROMISE TO BE GREAT PARENTS.
IN MY DARKEST HOUR MOTHER MARY COMFORTS ME.
LET IT BE.
LOVE, JACK & CAROLA.
---
By SETH BORENSTEIN, AP Science Writer
Wed Sep 10, 5:43 PM ET
WASHINGTON – About four out of 10 freshwater fish species in North America are in peril, according to a major study by U.S., Canadian and Mexican scientists.
ADVERTISEMENT
And the number of subspecies of fish populations in trouble has nearly doubled since 1989, the new report says.
One biologist called it "silent extinctions" because few people notice the dramatic dwindling of certain populations deep in American lakes, rivers and streams. And while they are unaware, people are the chief cause of the problem by polluting and damming freshwater habitats, experts said.
In the first massive study of freshwater fish on the continent in 19 years, an international team of dozens of scientists looked not just at species, but at subspecies ˜ physically distinct populations restricted to certain geographic areas. The decline is even more notable among these smaller groups.
The scientists found that 700 smaller but individual fish populations are vulnerable, threatened, or endangered. That's up from 364 subspecies nearly two decades ago.
And 457 entire species are in trouble or already extinct, the study found. Another 86 species are OK as a whole, but have subspecies in trouble.
The study, led by U.S. Geological Survey researchers, is published in the current issue of the journal Fisheries. Researchers looked at thousands of distinct populations of fish that either live in lakes, streams and rivers or those that live in saltwater but which migrate to freshwater at times, such as salmon that return to spawn.
Some vulnerable fish are staples of recreational fishing and the dinner plate. Striped bass that live in the Gulf of Mexico, Bay of Fundy and southern Gulf of St. Lawrence are new to the imperiled list. So are snail bullhead, flat bullhead and spotted bullhead catfish. Sockeye, Chinook, coho, chum and Atlantic salmon populations are also called threatened or endangered in the study. More than two dozen trout populations are considered in trouble.
About 6 percent of fish populations that were in peril in 1989, including the Bonneville cutthroat trout, have made a comeback, said lead author Howard Jelks of the U.S. Geological Survey. But one-third of the fish that were in trouble in 1989 are worse off now, said the Gainesville, Fla., biologist.
The study includes far more species and populations than those that are on the official U.S. government endangered species list.
Jelks said the number of species in trouble was close to double what he expected and that means people should be "considerably worried."
The biggest cause, Jelks said, is degraded freshwater habitat, both in quality and quantity of water for fish to live in. Invasive species crowding out native fish is also to blame, he said.
Fish "live in a freshwater habitat that's pretty much under assault by people," said Duke University marine biologist Larry Crowder, who wasn't part of the study. "Things are tanking all around us. When does it have to be bad enough to get people's attention?"
Many of the species in trouble or already extinct are small minnows and darters whose absence is little noticed, but they play a vital role in the food chain.
Hardest hit is Mexico where nearly half the fish species are in trouble. One in three species in the United States are in peril ˜ up from about one in five in 1989. About 10 percent of Canadian species dwindled. In the United States, the most vulnerable populations are in the Southeast, not counting Florida.
In the U.S., 263 fish species are in trouble or are already extinct, and nearly 500 have no problems.
The number of fish species and subspecies in North America that went extinct rose from 40 to 61 since 1989.
Anthony Ricciardi, a McGill University biologist who was not part of the research, found that about 10 years ago freshwater extinctions were happening at a faster pace than on land or in the sea. And yet few people notice, he said.
"A lot of silent extinctions are happening," Ricciardi said. "What we're doing is widespread, it's pervasive and it's rapid."
---
Jack and Carola, our deepest sympathy goes out to you. I
have always believed that there is a reason for whatever happens even if the reason is
impossible to see. Comfort one another and look to the future. Best wishes to you,
Mike and Shirley
---