*****UPPER SACRAMENTO RIVER RAFT TRIP IS A SPECTACULAR FLY FISHING ADVENTURE!*****
---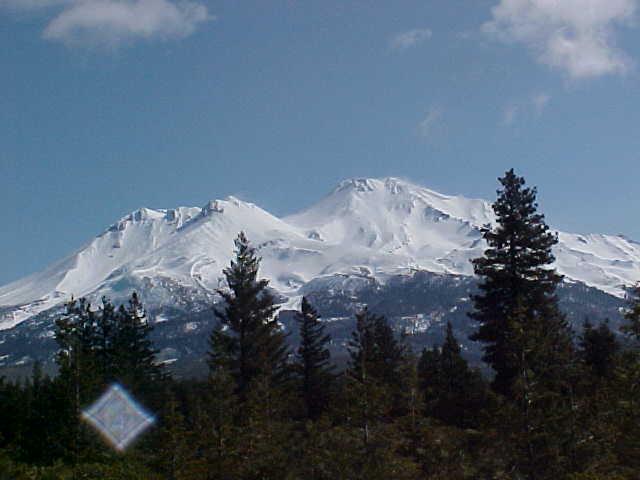 ---
Can you believe another Spring season is cycling in? With a full load of snow on Mt Shasta and the rivers running brisk and healthy for this time of year, it's
a great time to start thinking about organizing your gear, cleaning your fly lines and getting out amongst them! I know for me this is a very special time of year, where I get so excited for my guide trips, I have trouble sleeping at night!
So I'm up now at 5 am, writing my web log and getting ready to raft the Upper Sac with some great past customers! What could be better Sizzlers??!! jt
---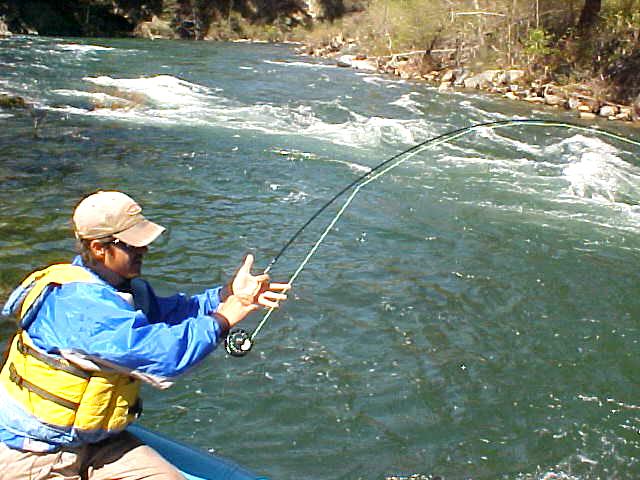 ---
Chuck and Mike went out with me again and they both had a woop-ass day! Chuck hooked into this lovely fighting buckwheat that almost pulled him in. As we traveled down the river to lower elevations, I could feel the season changing with every meandering turn we made. We shadowed the lush Sacramento Canyon and traversed its landscape down as though to eventually end up in the ocean someday (if not to take out before Shasta Dam).
---
Better weather makes everything grow, even us! This trout that Chuck released had done a little growing over the Winter. I find when the sun is out I'm more motivated to get things done. Like, tying up some bugs or putting things away in the garage. Other times I could just roll up on the couch and watch a SF Giants game and think about nothing!
(Notice the root growth in the river and the contrast of scenes within)
---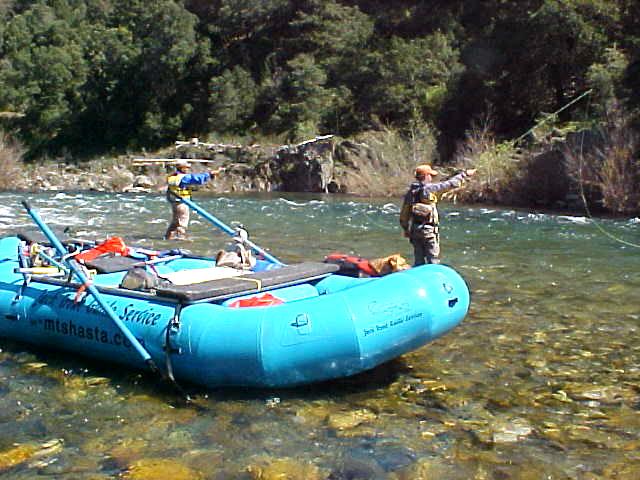 ---
Stopping off at good riffles is my specialty! Having two buddies along makes it all worth while. The sounds of the rushing river plays soul-filling, heart-warming music, bringing me closer to solving the mystery of life every time I float its waters and embrace its grace.
---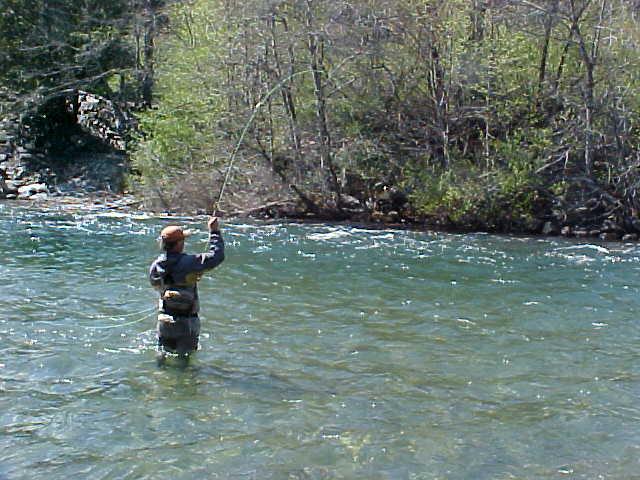 ---
Mike hooked three in row here!
---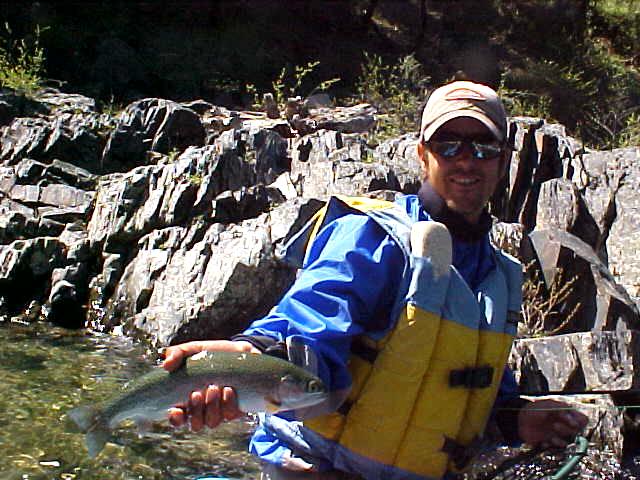 ---
Chuck landed another football!
---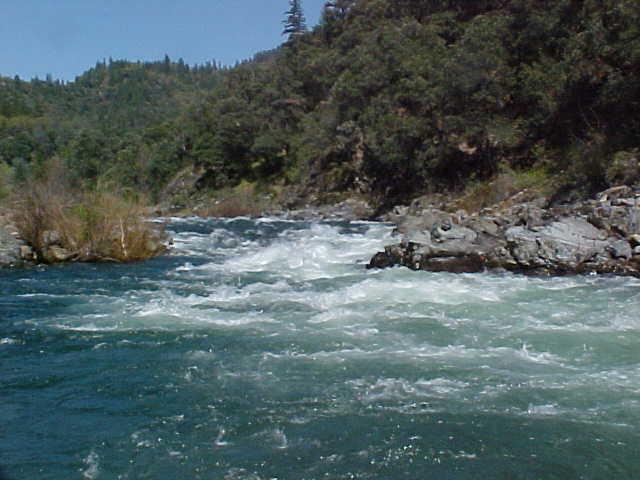 ---
This a famous Zipper Raipid, not one to be fooling around with if you don't what you're doing!
---
---
My past customer Chris Welch came up with his friend Broc to check out the rafting fly fishing trip and see the Upper Sacramento from a different perspective.
---
---
Lamoine Canyon produced like always and we were a million miles from home in our minds. Our thoughts drifted like the raft did on a course of content and inner peace.
---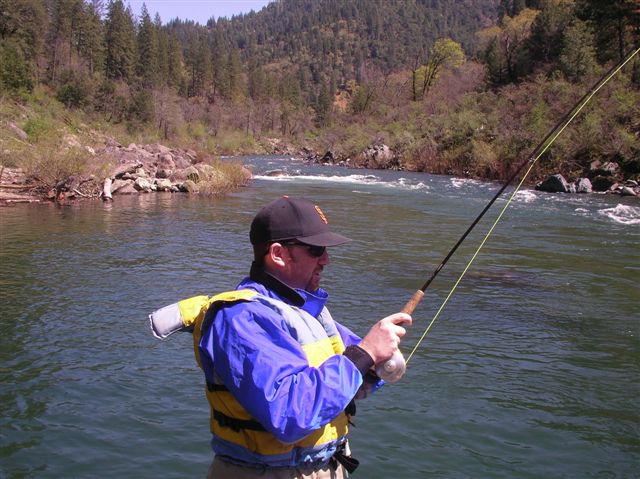 ---
Chris hooked up near Pollard Canyon and the fight was on!
---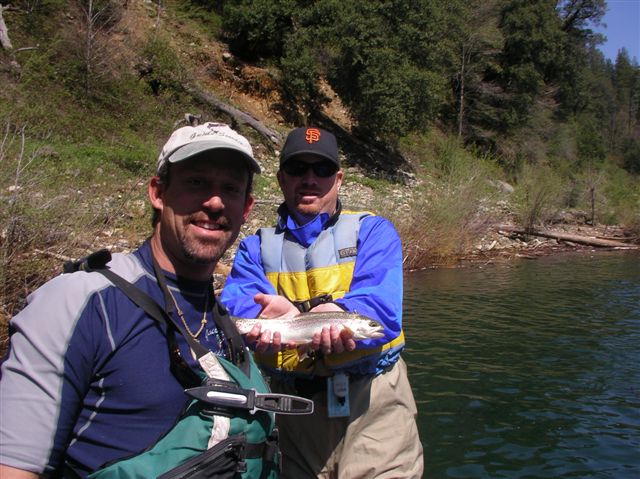 ---
Not big, but who cares? The best part is not having to do the death march along the river's rugged banks. The trout is the reward for any and all who come and witness a one of a kind fly fishing adventure! jt
---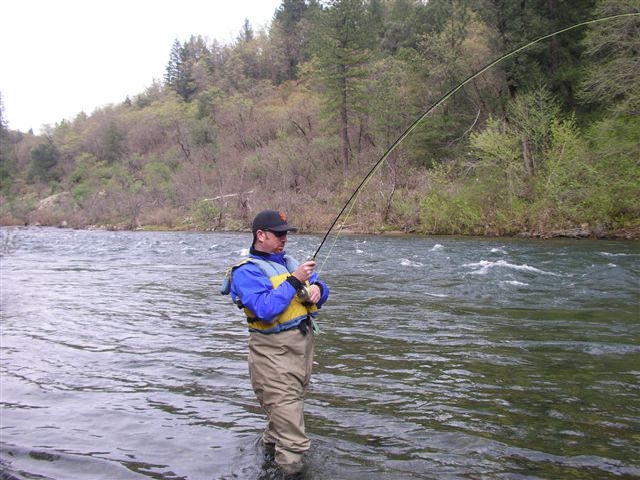 ---
Not too far down from Pollard, Chris hooked into another trout that was one of Chris's greatest battles! Chris described this fish as fighting as hard as a steelhead and before long Broc and I had realized we were in the midst of one of Chris's best fly fishing moments ever!
---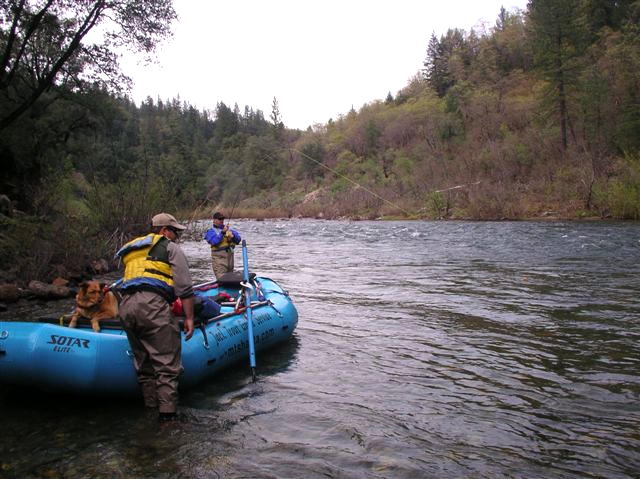 ---
This trout just wouldn't give and I was glad I had pulled over to let Chris fight this trout and gain any kind of advantage he could to help detour this bruiser into our net.
---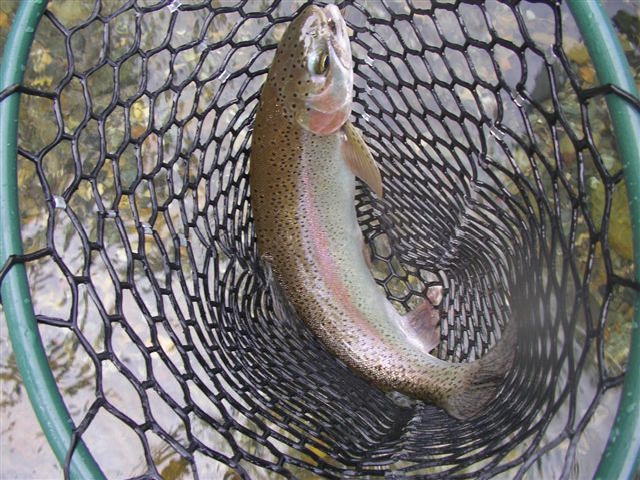 ---
Finally, we netted "Chuckie" and pulled out the size 16 PT flash back he had eaten.
---
---
What a great trout shot with Chris Welch at the wheel, My SIZZLER OF THE WEEK AWARD WINNER! CONGRATULATIONS SIZZLER!*****HOPE YOU LIKED THOSE ADVENTURES SIZZLERS, STAY TUNED AS WE RAFT BRIAN HOFFMAN FROM 680 KNBR AND SF CHRONICLE THIS WEEK! GET EXCITED PEOPLE FISHING SEASON IS HERE AND IT'S TIME TO GET FIRED UP!!!! MANY RIVERS TO YOU, JACK TROUT
---