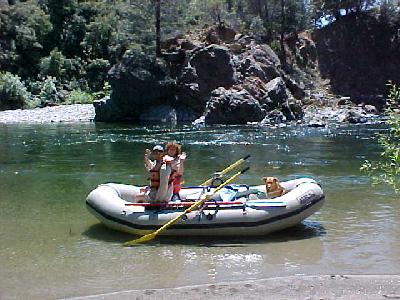 I got a call from my Brother Tim yesterday and told him to get up to Mt Shasta as soon as possible, rafting the Upper Sac would only last maybe another week or two then it would be over. I've been guiding so much I planned to take some time off around Memorial Weekend. No sooner did I say that, He grabbed my Sister M'lissa
and they headed to Mt Shasta for a little adventure! Shasta the "Trout Dog" wanted to come too.


We stopped off at one of my favorite places to fish a little and cool off from the 90 degree heat. The Trout were rising every so often to small Mayflies in the shadows of the Elephant Ears that
grew along the banks of this small diversionary creek off the Upper Sac. M'lissa wanted to catch a Trout and catch one she did!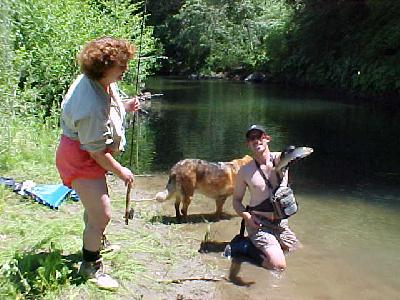 M'lissa and Jack at Fantasy Island on the Upper Sac!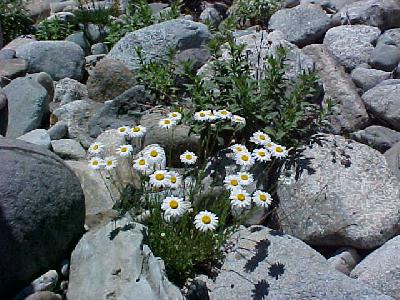 .
Shasta Daisy's growing along the Upper Sac! It sure is great to spend time with Family and Friends around holidays! have a great
one where ever you are. Jack Trout May 23rd, 2001