http://www.jacktrout.com/trinity.html*****
---
---
---
CALL FOR YOUR STEELHEAD TRIP!
---
November – December NYMPH FISHING, UPPER SACRAMENTO RIVERS http://www.jacktrout.com/
---
---
*****PATAGONIA CHILE – ARGENTINA TRIPS START DECEMBER 10TH – SEE YOU DOWN THERE!! http://www.jacktrout.com/futa.html
HAVE OPEN GUIDE DAYS IN DECEMBER AND JANUARY IN CHILE, LETS HOOK-UP!!*****
http://www.jacktrout.com/chilelake.html
---
---
BELIZE PACKAGES START AT $1950 PER PERSON 8 DAYS, 7 NIGHTS, 6 DAYS FISHING & TOURS. http://www.jacktrout.com/belize/belize.html
---
---
HOLIDAY GIFT CERTIFICATES NORTHERN CALIFORNIA FLY FISHING & DRIFT BOAT TRIPS – JACK TROUT HOLIDAY GIFT CERTIFICATES.
---
---
---
$350 for Drift Trips 2 Anglers – Good Anytime
Jack Trout 4 Pack $1200 for 4 Trips @ $300 Each 2 Anglers Good Any Year. "It's the gift that keeps giving, this Holiday Season!"
---
---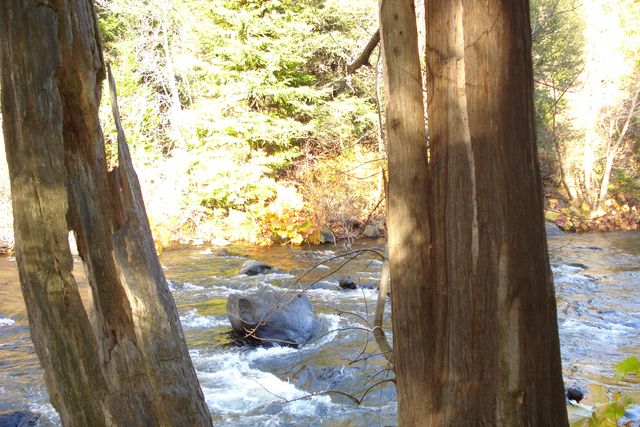 ---
Happy Thanksgiving everyone!
As this year comes to a close I look towards 2009 as a chance to build back our strength and reputation in the world, as I'm sure you heard it won't be solved over-night. We now have an intelligent respected leader coming into place and in fact, I haven't felt so good about our American flag since before the Iraq war.
I don't think there's a bleeding heart out there that hasn't suffered a little this year. But isn't it great to know that we finally have some hope and a chance to redeem ourselves in the eyes of so many. When I see Barack Obama speak and organize our future economics un-biased and without partisan, it gives me a deep feeling of nationalism.
(Something I hadn't felt the entire term with President Bush, where has he been lately???)
I know we are as low as we've ever been in all areas of economics.
(at least in my lifetime)
Join countless Americans who have thrown in the towel with partisan politics and realized it's our USA – You and Me, one nation together and we have to rekindle ourselves here at home and out amongst the other nations. Because the world is watching and our fate means so much to the world.
Mike Foster said people were dancing in the streets in Greece. My guides in Chile, Argentina, Belize all took the day off and watched CNN. This election was the most incredible spectacle in American history.
I said it before, I'll say it again. It all starts with world respect.
Once again- I am truly excited to travel and say that I am from the United States and my President is Barack Obama!!!
(In countries that are worth traveling too and want to like us.)
It means something to the world and me, especially right now.
Jack Trout – Proud American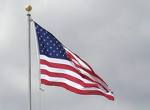 ---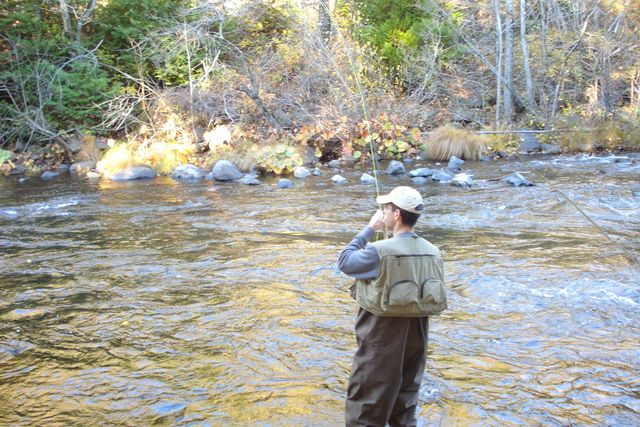 ---
Upper Sac magic in November!
---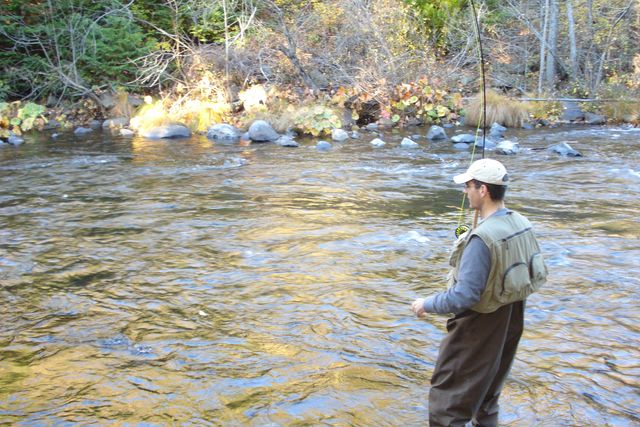 ---
With these warmer days, we caught fish on the surface mid-day.
---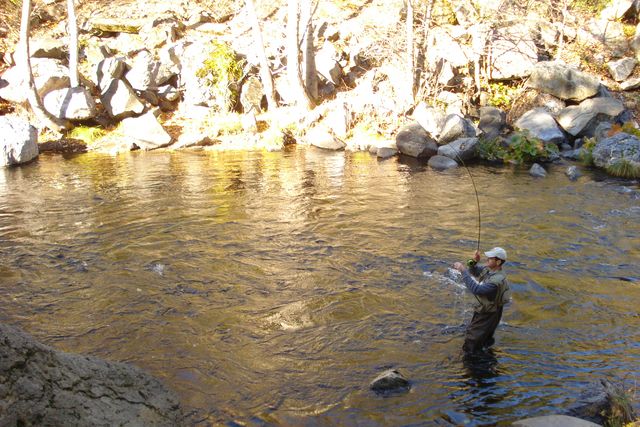 ---
But in the mornings, Adam caught a few nymphing small mayflies.
---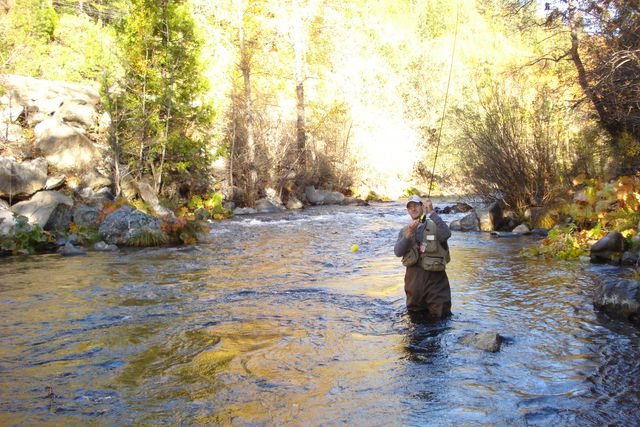 ---
Nice fighter near Dunsmuir, California.
---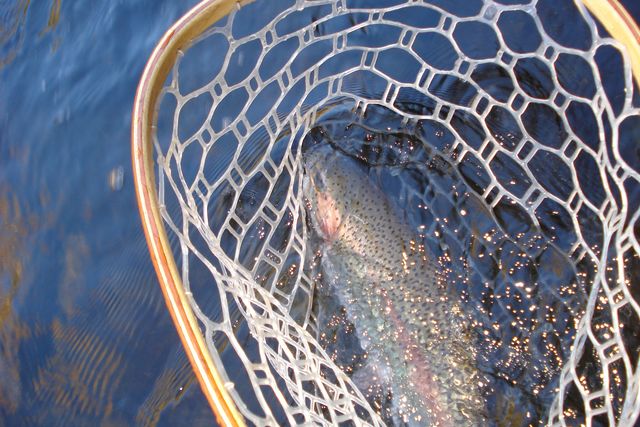 ---
(Pioneer accent voice)
Yancy, fire up the mules were heading for Dunsmuir. I hear the fish are biting like the Gettysburg Address and I might lie claim and shack up there one day…..?
---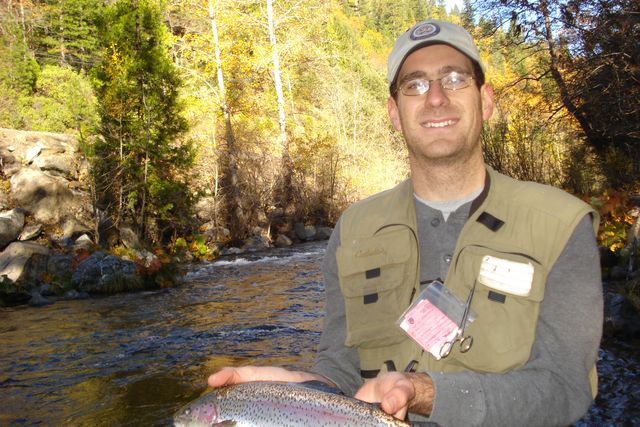 ---
Adam, how sweet it is!
---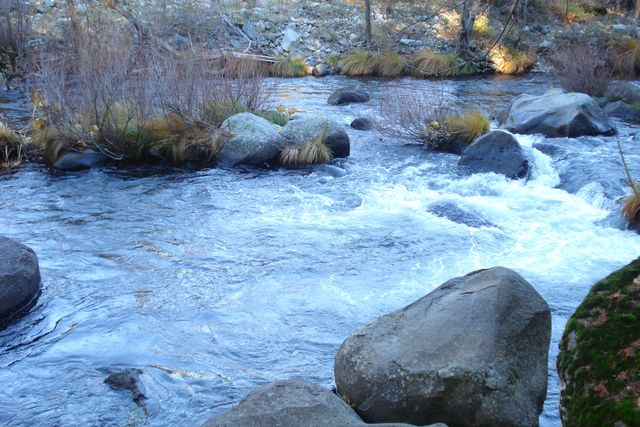 ---
USDA CHOICE!!
---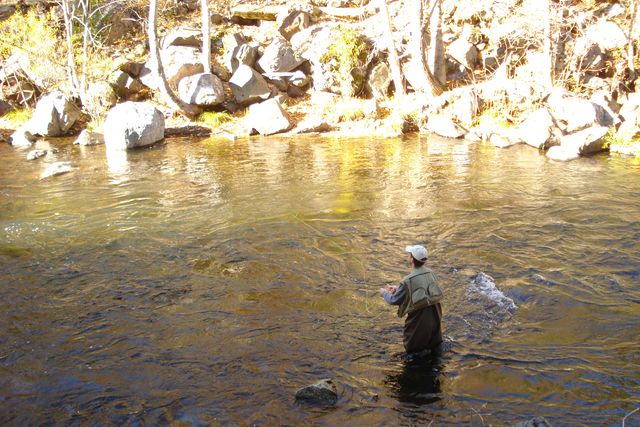 ---
More slack – More slack – More slack – tip down.
---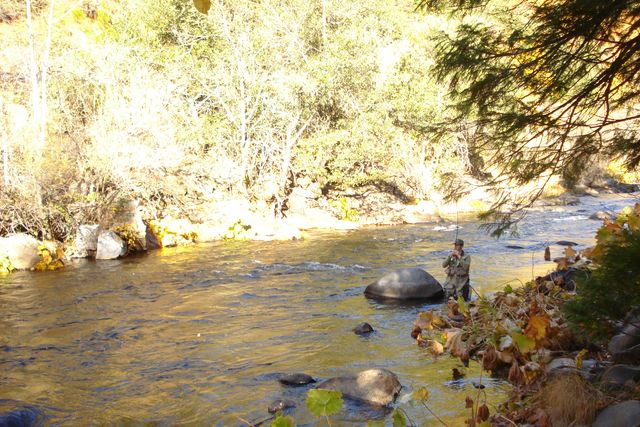 ---
Go on take the money and run! whooo hoo hoo!
Steve Miller >
http://www.youtube.com/watch?v=fFGZufk4HFs
---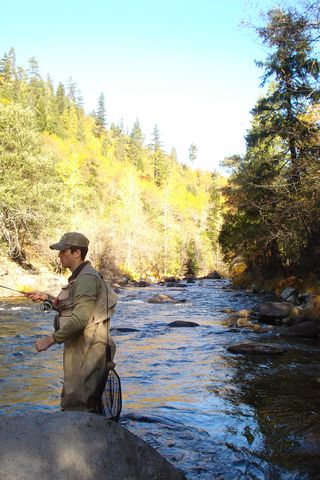 ---
Ryan Waite enjoyed his day on the Upper Sac, he caught many trout and was happy to come up and visit the Dunsmuir area in the normal off-season.
Tourist may not realize, but the Upper Sac is open from November 15th to the 3rd Saturday in April to catch and release fishing single barbless hook. The entire length of the river from Mt Shasta to Shasta Lake. Come up and enjoy this great fall weather and stay in Dunsmuir, McCloud, Weed or Mt Shasta.
---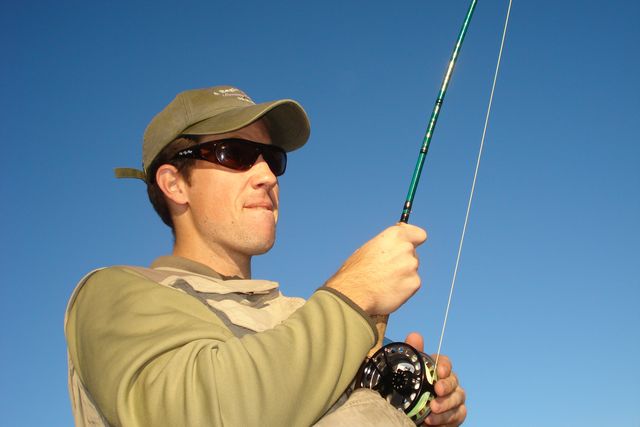 ---
Now over on the Klamath for more hard fighting steelhead and trout.
---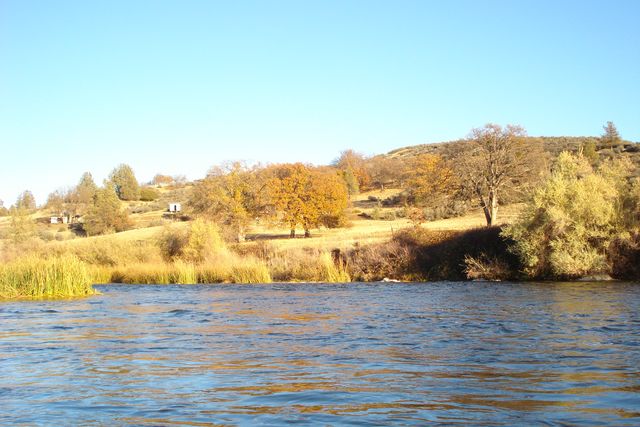 ---
Why do they call this run "Deliverance"?
---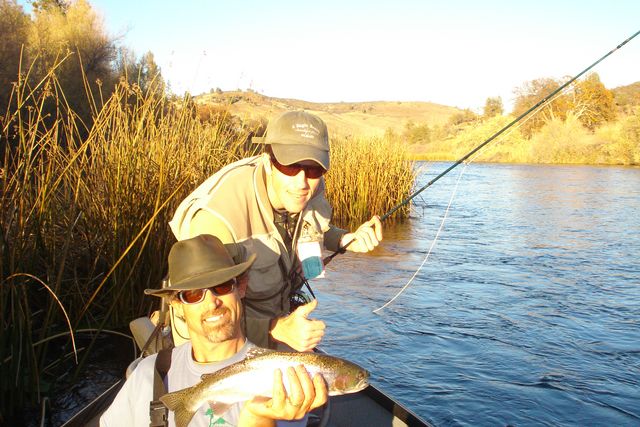 ---
It delivered!
---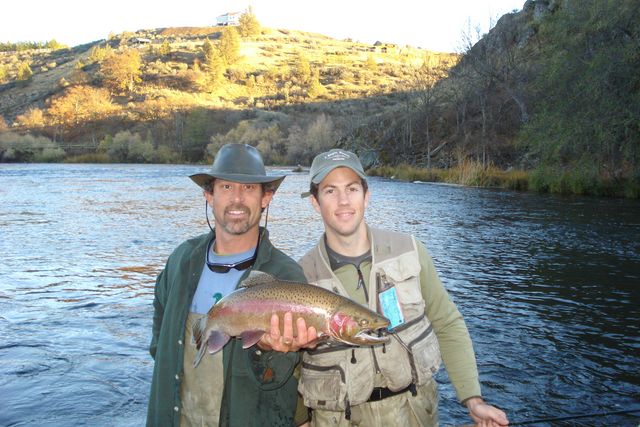 ---
Then it really delivered! This 7 to 8 lb Whopper SR.
Ryan Waite – CO – SIZZLER OF THE WEEK AWARD WINNER!!
CONGRATULATIONS SIZZLER, NOW YOU HAVE CREDENTIALS FOR OBAMA'S CABINET!
---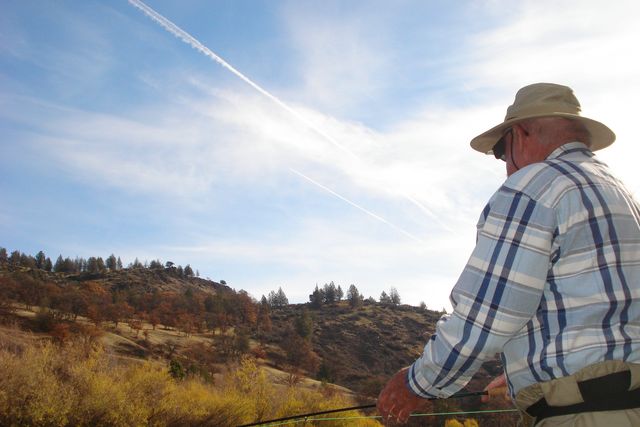 ---
My old friend and client of 15 years, Jim Pett, came up to catch a few fish and give me a good ole harrassin out in the boat. How else would I know he's happy to see me?
I'm glad there's people like Jim Pett in this world, 30 year educator, outdoorsmen and lover of fly fishing. Many share Jim's true spirit and passion for the sport and the positive energy he shares on the waters we all love.
---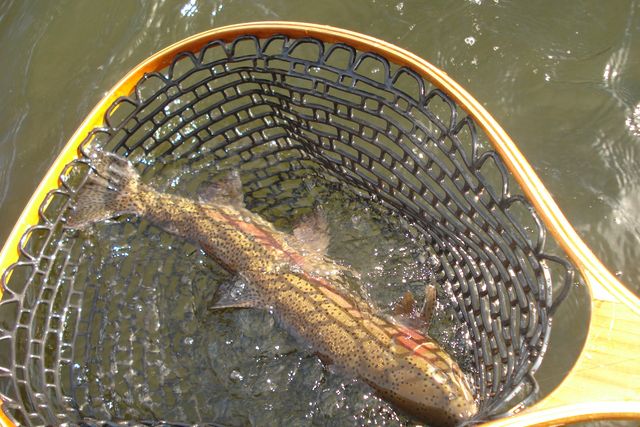 ---
We talked about how the Upper Klamath River has changed, so many more boats everyday, not like the 8 years I had to myself through the 90's. Those were the good old days, when we had 30 fish days with no one else around except, Albert Kutsky, Billy Jespersen and Daryl Gingrich.
Heck those guys were fishing it a long time before me. But I was the first guide to fish the Upper Klamath with a floating line and indicators. Back then no one used a floating line up there, people thought it was just a spin cast river or possible a sink-tip, if it really worked at all.
I pioneered nymph tactics on the Upper Klamath because there was beginning to be so many guides on the McCloud River in October and this led to a new location for my clients that wasn't available before. Little did I know what it would become…..
Now, with so many boats up in the Upper Klamath every day, I have decided to go to another area and pioneer the lower river of the Klamath. It won't be easy, the lower river has remained a mystery
amongst the fly fishing community forever and this will take a full commitment by myself and Daryl. Daryl lives in Happy Camp so this will help me in this endeavor.
The trick is we have a short window and the light is short on top of that….
So I refuse to follow the crowds and have my valued clients amongst a flotilla of jolly rogers.
I am committed to pioneering and mastering with my guides the middle and lower rivers of the Klamath River for steelhead catch and release angling. Due to the pressure and quality of the experience, I will no longer be guiding the Upper Klamath this year.
Jack Trout
BUT GET READY BELOW!!!! 🙂
---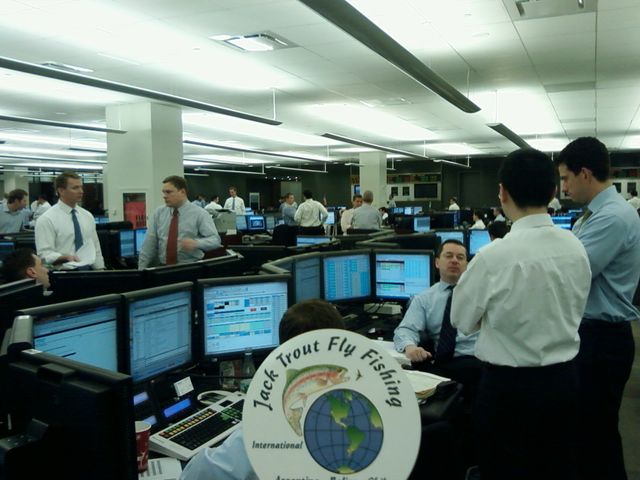 ---
When Wall Street needs to bail-out who do they call on?
YOUR CHOICE –
---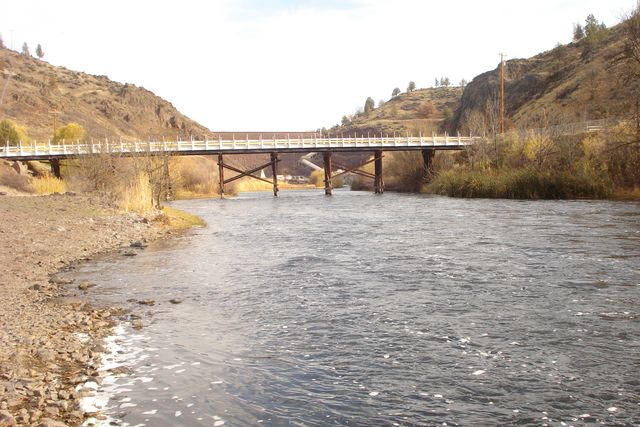 ---
Since all 4 dams have now been mandated to be taken out by the year 2020, can we open this area to fly fishing catch & release?
We could call it, "The Miracle Mile"
(Like the Holy Waters on the Rogue)
Why Not? I've always wanted to wade this water and fish it. jt
---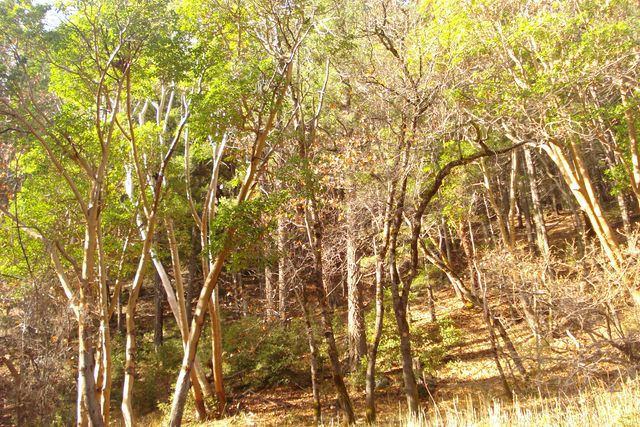 ---
Down the road Klamath River is so beautiful, with Madrone trees and
mature forests rich with tales from the past. This isn't my first time down river, but every time is like the first.
---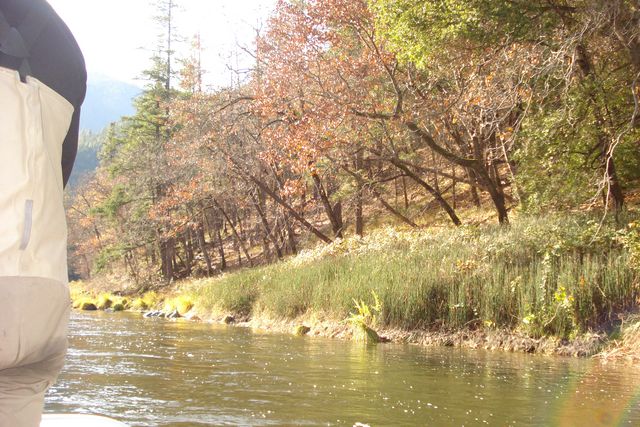 ---
Daryl has been hooking fish on the Klamath River for over 30 years, me about half that, but all fly. Daryl was the guy when I first showed up to Iron Gate 17 years ago, he was hooking all kinds of fish on bait and lures. (kind of a bait guy…) I gracefully got him hooked on fly fishing and now he's true blue – Catch and Release Fly Guide.
With his knowledge of the waters below matched with my years of fly fishing and steelhead experience, this is a winning team that can find you quality water and experience.
---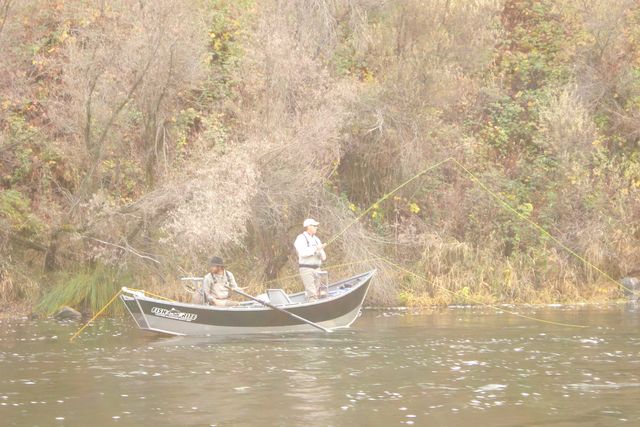 ---
So when I'm in Chile, Daryl Gingrich will be guiding the Lower Klamath. This guy has only the best gear and knowledge of the Lower River, he was born on the Klamath River.
Email me for a trips: info@jacktrout.com
---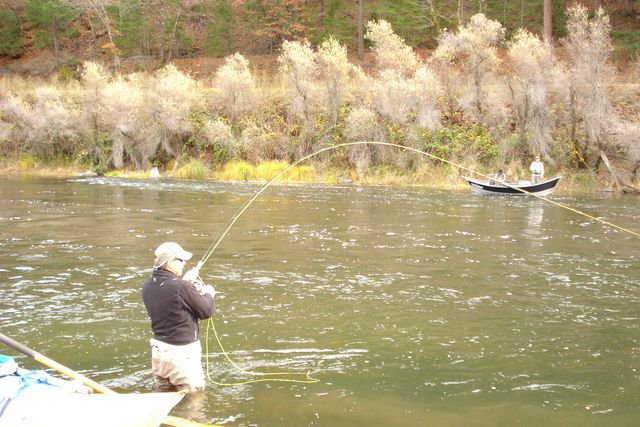 ---
Bob with a nice hook-up!
---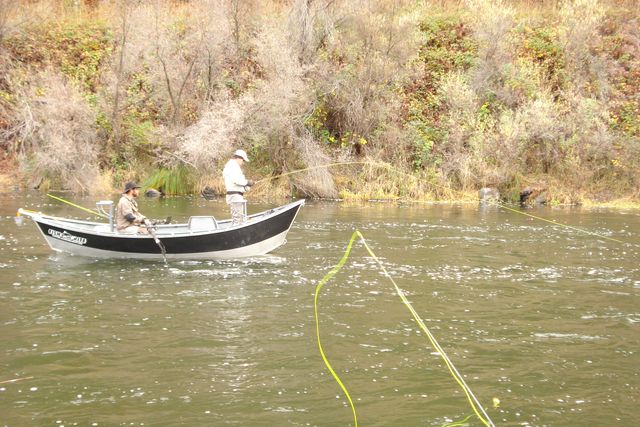 ---
Burke find the handle quick! It's all good….
---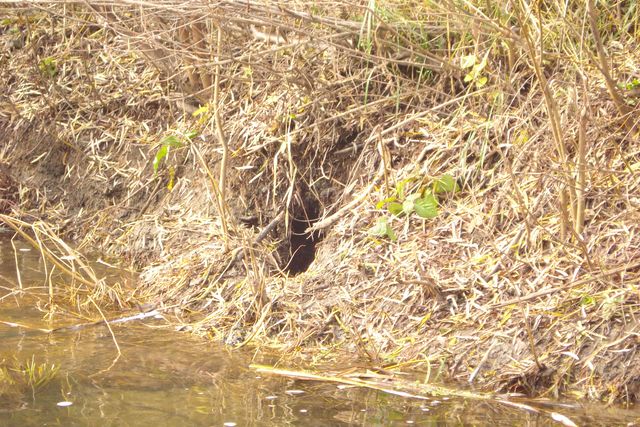 ---
Home Sweet Home. Fixed rate……
---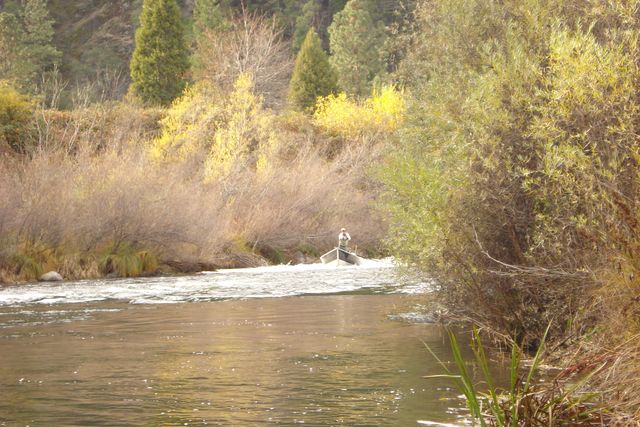 ---
Sweet Run – So sweet run – Run Forest Run !!
Forest Gump –
http://www.youtube.com/watch?v=JdsMqRaz2WY
---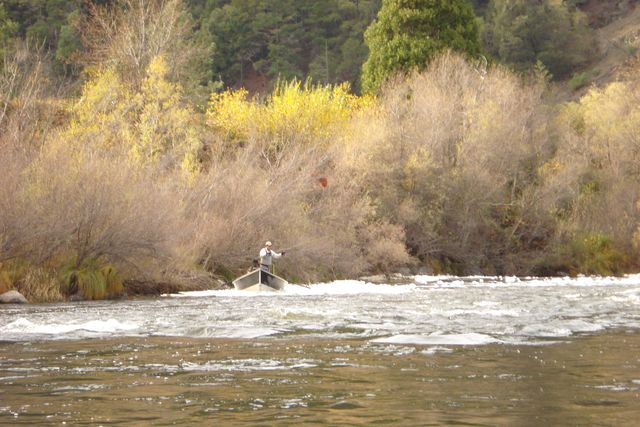 ---
The steelhead would always find refuge in such waters as vast and
as healthy as the Klamath River, imagine when the dams are all removed and the salmon once again can thrive like the ancestors of their past.
---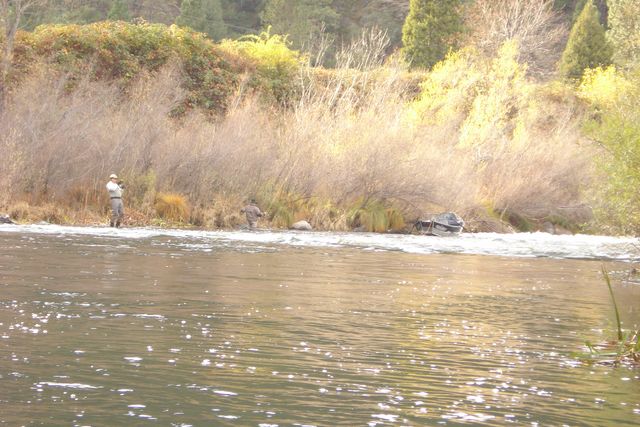 ---
Burke hooked into a giant!
---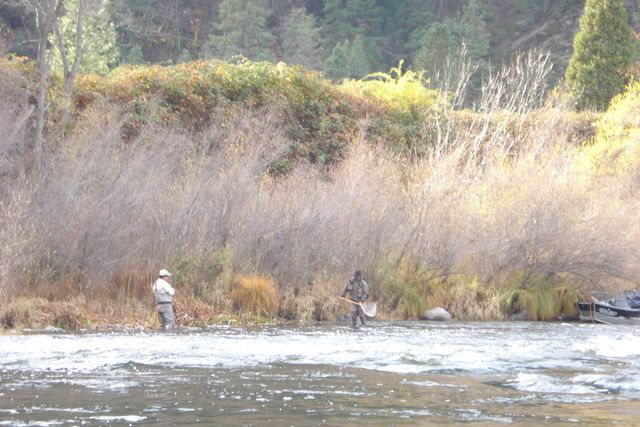 ---
Daryl nets the beast!
---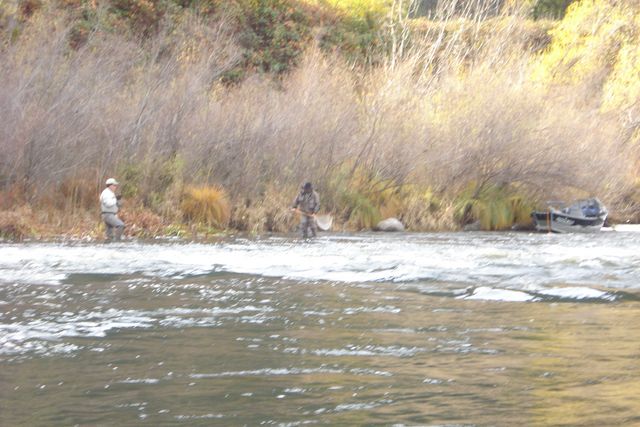 ---
That looks like a freak of nature sized fish!!
Way to go Daryl and Burke!! Now that's what I'm talking about!
---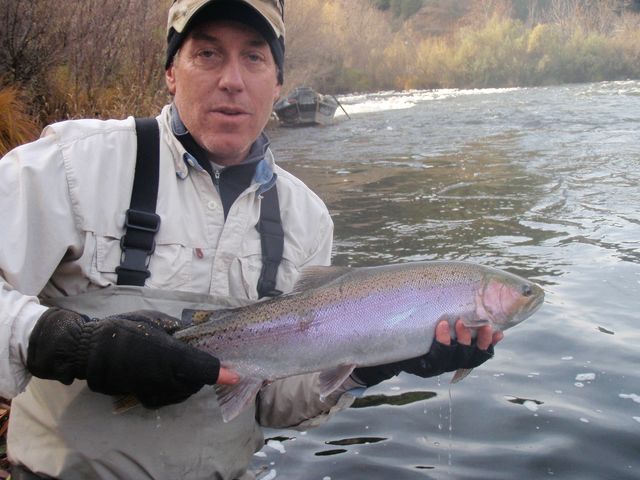 ---
Burke Newman of San Rafael, California.
YOU ARE MY CO – SIZZLER OF THE WEEK. AWARD WINNER.
BAY AREA FANS EVERYWHERE CHEER YOU ON BRO!!
---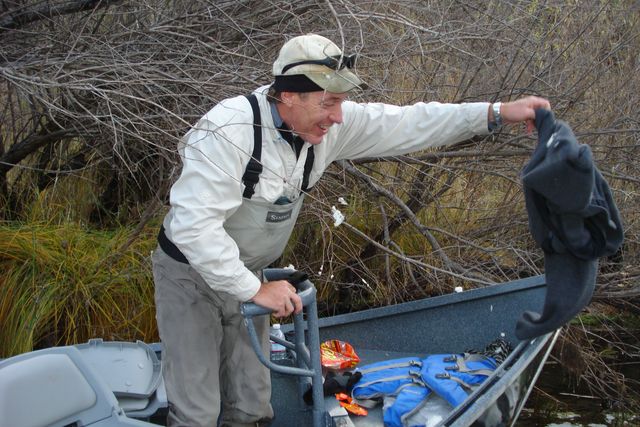 ---
Afterwards Bob let Burke have it! A foam shake up!
---
---
The battle was on!
---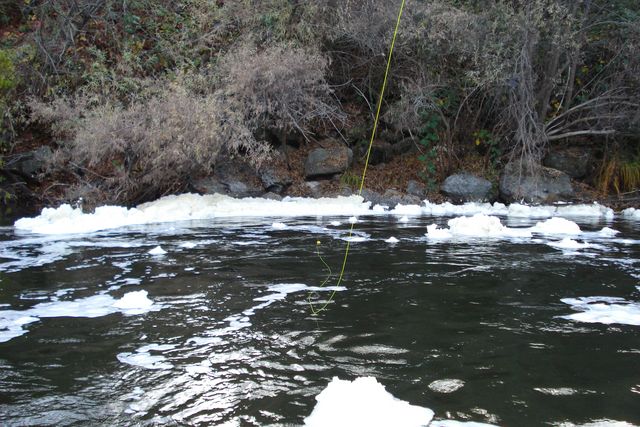 ---
I really think when the dams are removed, so might vanish the winter foam of decaying water impurities. I have never seen anything like this in any river in 23 countries in the world?
(The water quality will always be better with the removal of all the Klamath dams.)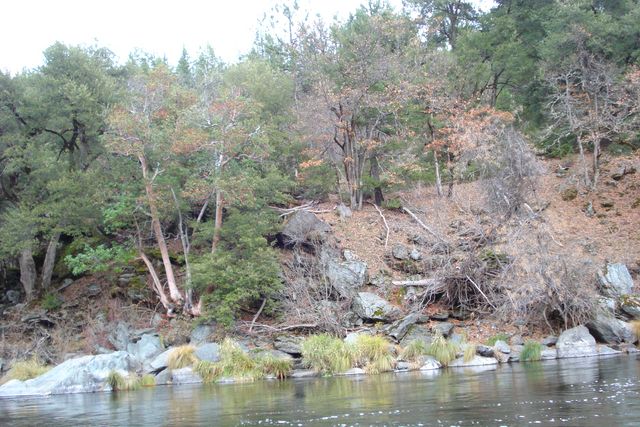 ---
Majestic river beauty.
---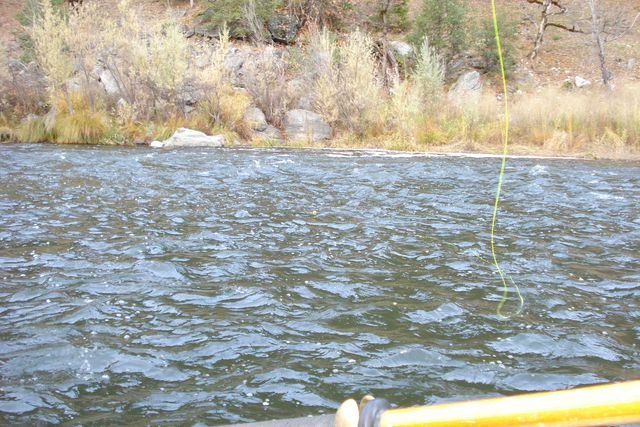 ---
Steelhead looking riffle…
---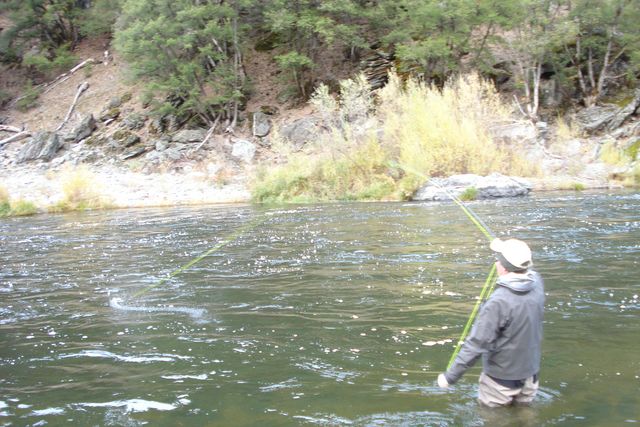 ---
Full pull Tom Hawkman!
Thanks for coming up and bringing the boys with ya! It was real hoot, hope to see you in the spring. jt
---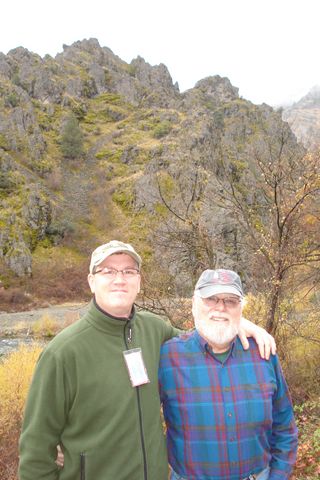 ---
Mike and Todd Foster – Ferndale, California.
Check out Mike Foster's steelhead he caught on the Klamath River back in 2003 – 13 lbs at Granzella's Restaurant / PUB – Williams, California.
---
---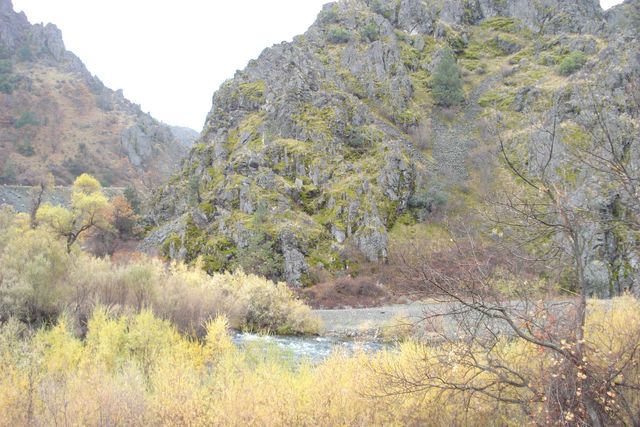 ---
Shasta River is flowing into the Klamath River.
---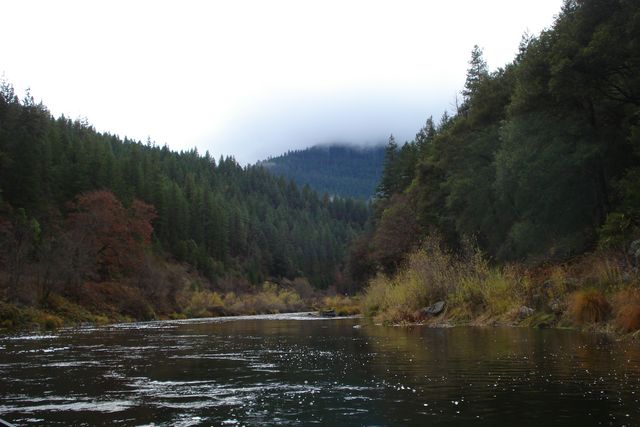 ---
Totally alone at last!
---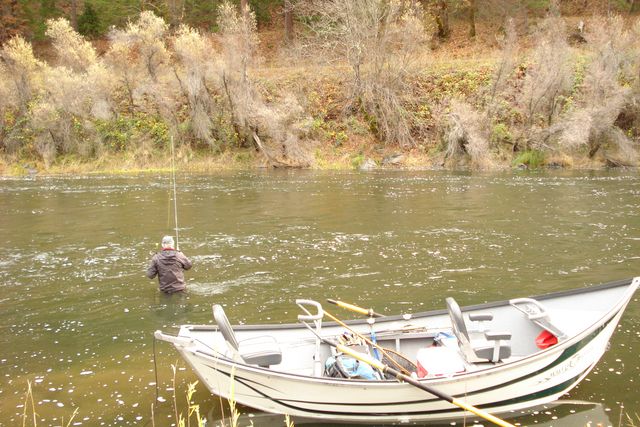 ---
A great place for Mike to hook-up!
---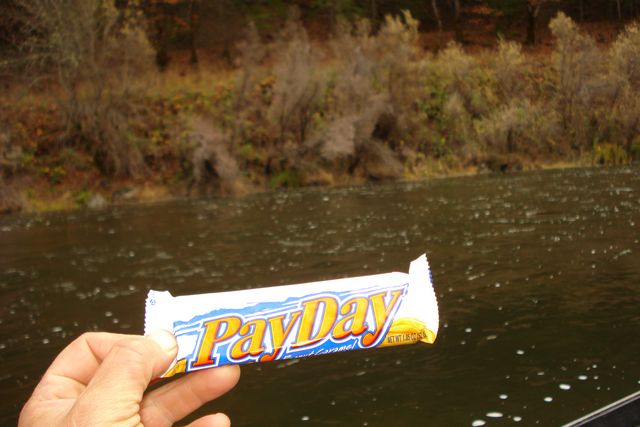 ---
It's time for a Payday man!
http://www.hersheys.com/payday/home.asp
---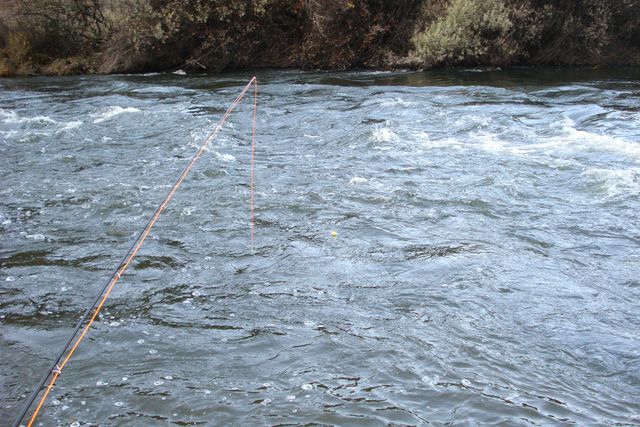 ---
Sweet drift, we've caught steelhead here before in the past…..
---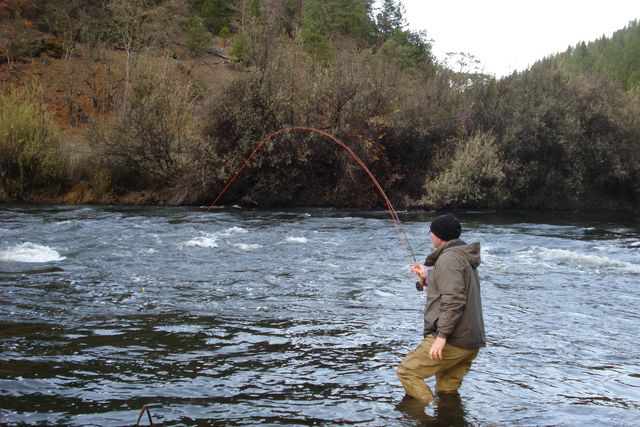 ---
It's a lunker man!! Let him run > >>>>>>>> 1st 5 seconds most important >>>>>> REEL SCREAM >>>>> JUMP >>>>>>OUT IN THE CURRENT >>>>VERY STRONG FISH>>>>>>>>>>>>REEL SCREAMS MORE >>>>>
THIS IS FUN!!>>>>>>>>>
---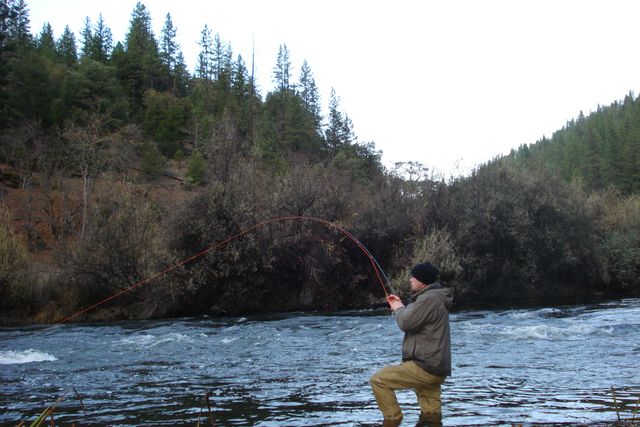 ---
Yawza great fish!!! Wild for sure Yancy!!
---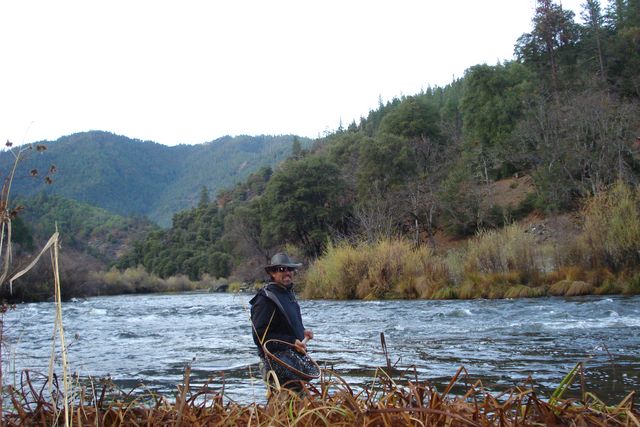 ---
The rewards of a gut feeling and dreams of a new better place for you…
---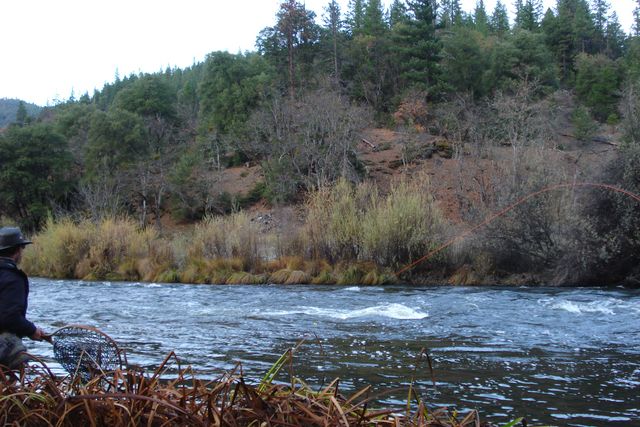 ---
Wild steelhead – Todd handled this guy with expertise and perfection!
---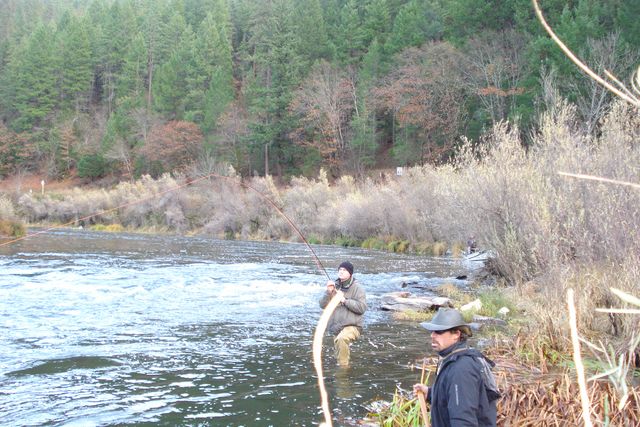 ---
We really wanted to land this prize and the excitement grew….
---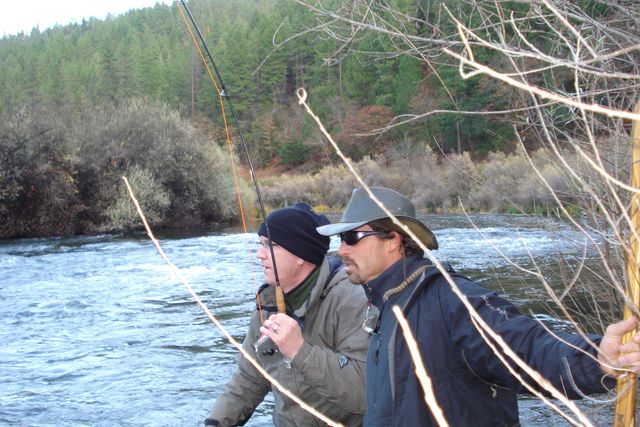 ---
So close now, don't hurry just wait him out….
---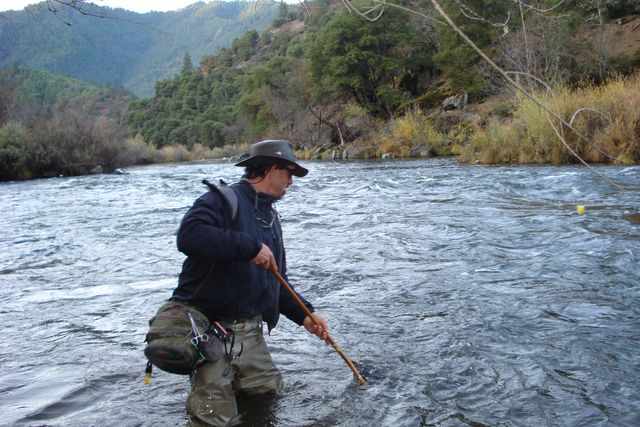 ---
Net him now!
---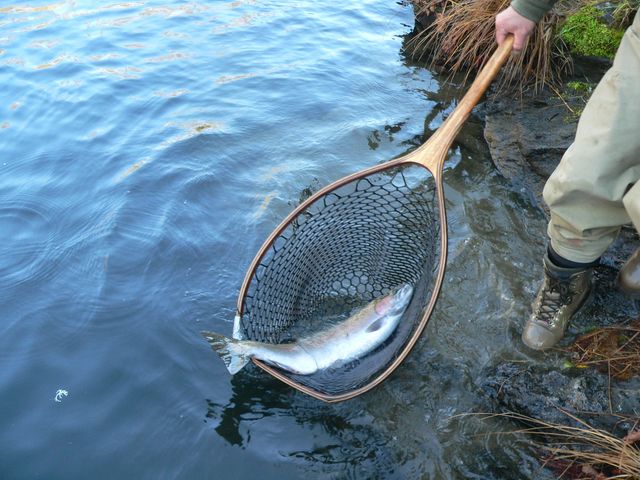 ---
Way to go Todd, now that's a prize for sure!
---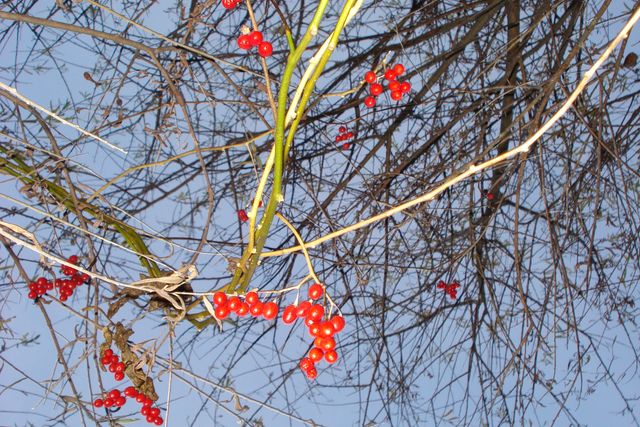 ---
I'll take cherry.
---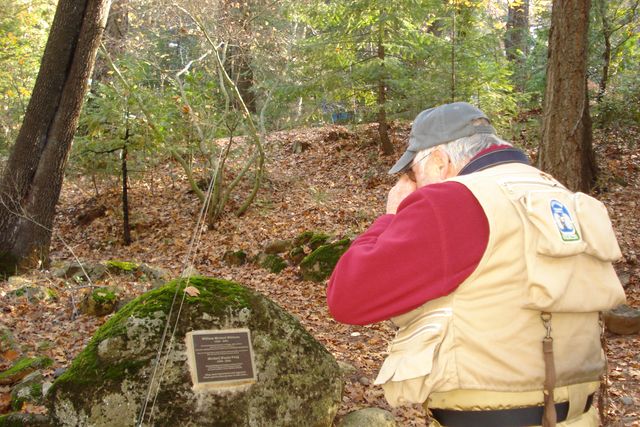 ---
I then brought Mike Foster to visit some old friends.
---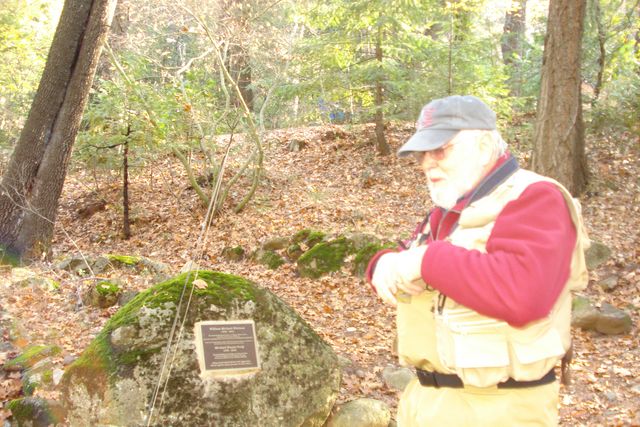 ---
Mike was a little taken by all of this since he knew and fished with both Mike and Bill for over 30 years or more.
---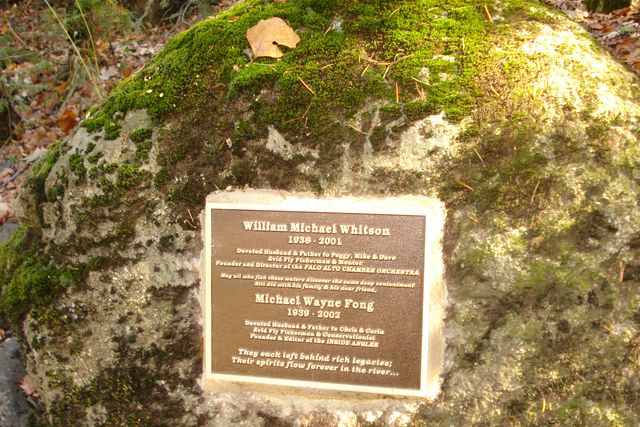 ---
Yea, you could say it was a reunion that was long over due.
I will never forget Mike Fong and Bill Whitson, their spirit always lives on the Upper Sac.
---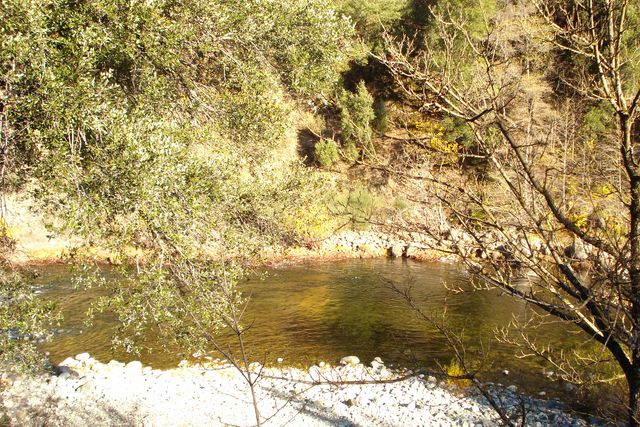 ---
Oh my heavens riffle!
---
---
Mike then celebrated by hooking and landing a nice 14 inch trout,
shared in-part by a couple old buddies looking on from a place
where the fish always bite dry flies and wind remains extinct.
I'll never forget Mike Fong, the legend who helped me get my start.
http://www.insideangler.com/mikefong.html
Your friend, Jack Trout
---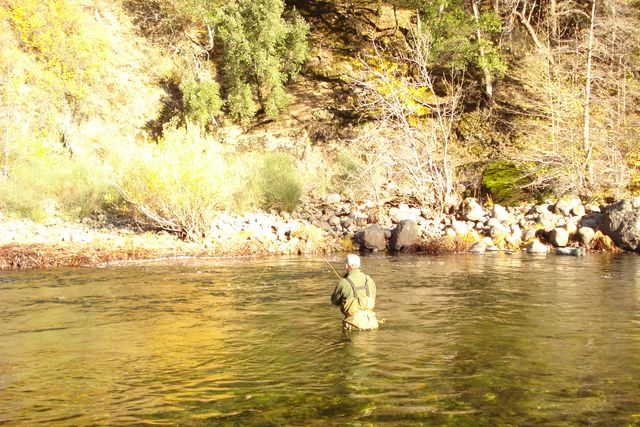 ---
Nice spot Todd, but where are the fish? Looks good but slow action…
Lets move…
---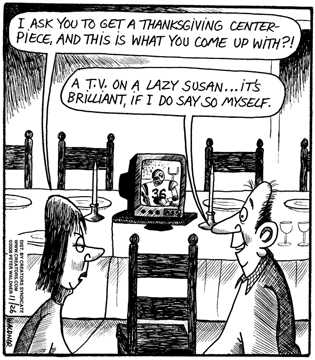 ---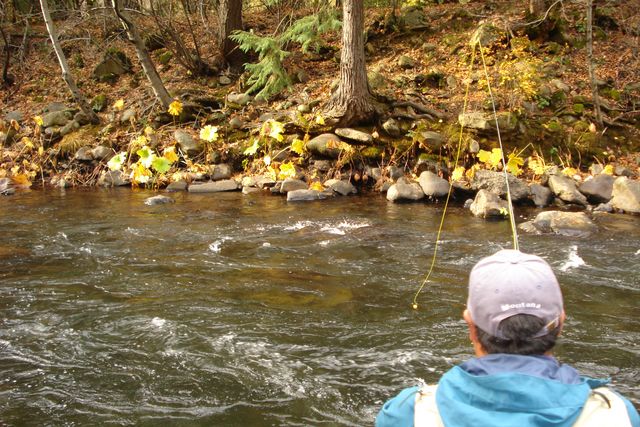 ---
The perfect nymph spot..
---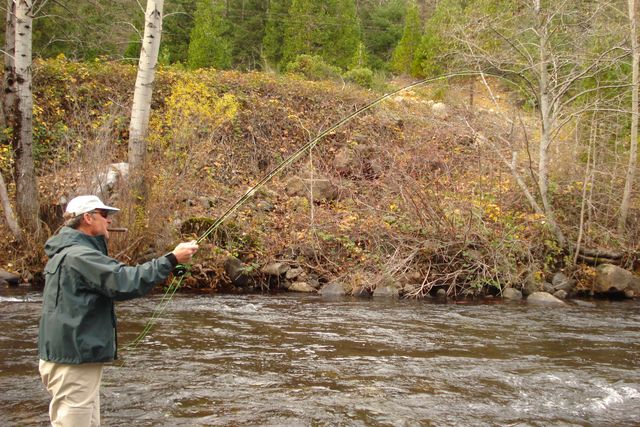 ---
I love the smell of a cigar, when I'm out guiding…
---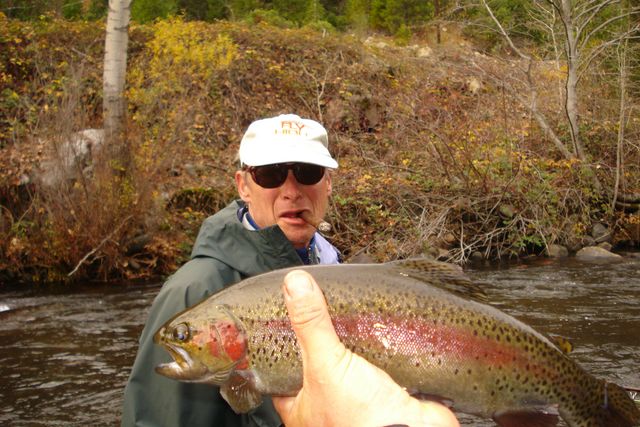 ---
They must be good luck or something?
---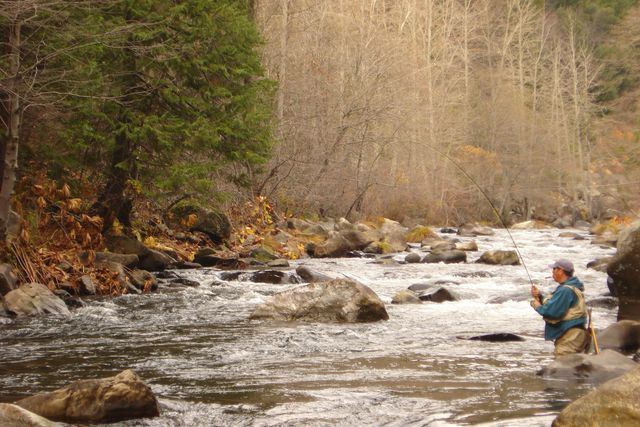 ---
Pocket water is always a great place on the Upper Sac.
---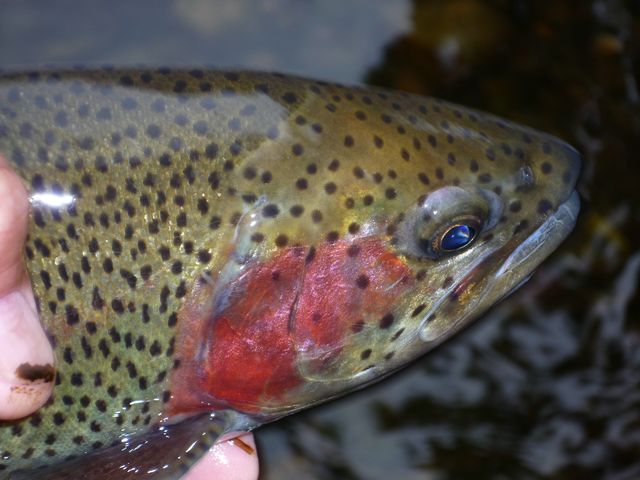 ---
Oh those fall colors.
---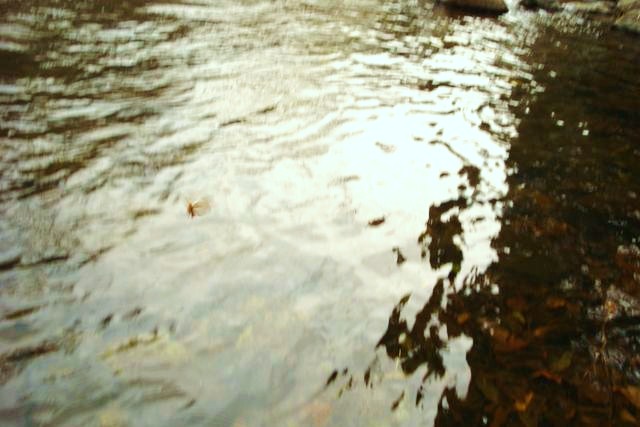 ---
The October Caddis are confused!!
They have been primarily hatching in November and with Global Warming, there's been a petition in the insect community to change the name one month later to "November Caddis"
Please summit your letters of interest to One Jack London Square – Viewers families of this show are not eligible to participate and four out of five dentist choose Jiffy!
Thank you, Jack Trout
---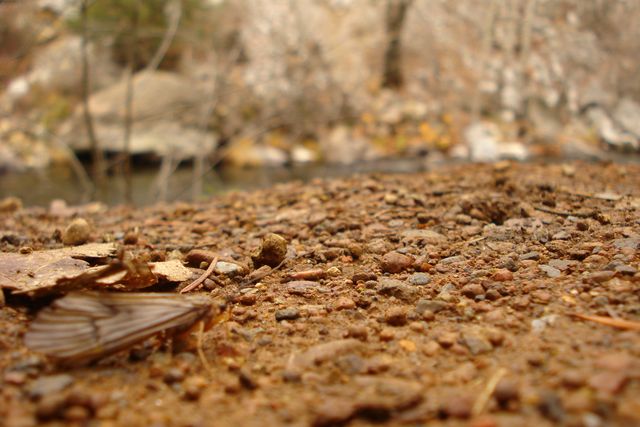 ---
October Caddis – Dimcosmoecus (Latin Word)
---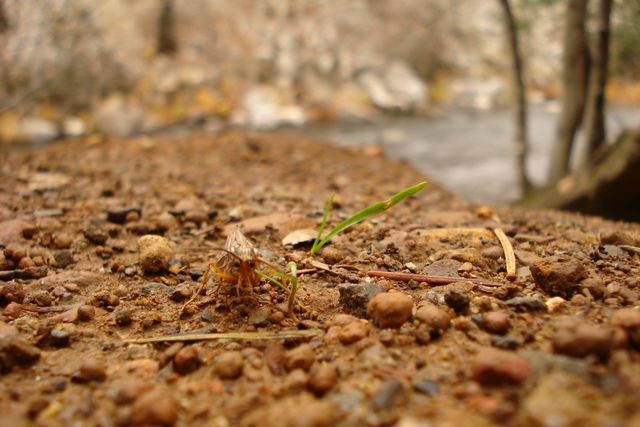 ---
"Are you following me?" "Get a life buddy, haven't you ever seen a bug before…Geez!"
---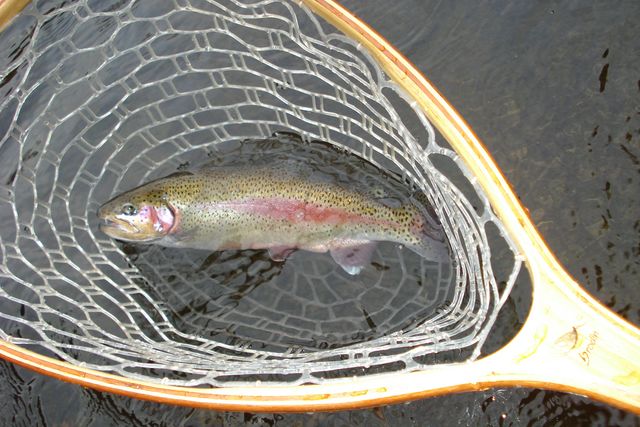 ---
Brodin Nets are all I use now!!
---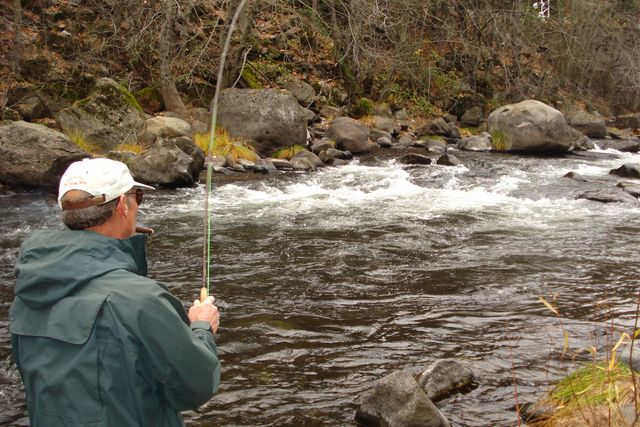 ---
The dry fly fishing is spectacular right now, give me a ring!!
---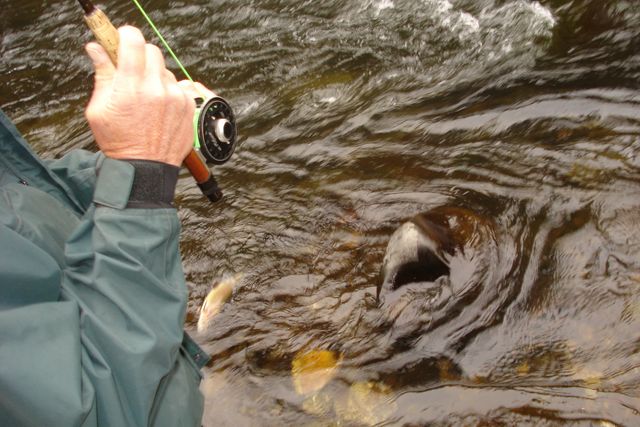 ---
How sweet is dry fly when everyone else is nymphing on top of each other!!
I always like being one step ahead of my competition. If you don't go to the same places everyday the best places don't always get pounded.
It would be nice to see some of the other outfitters move on to new locations once in a while and pioneer something new. Maybe consider guiding other rivers instead of the "easy float". jt
---
---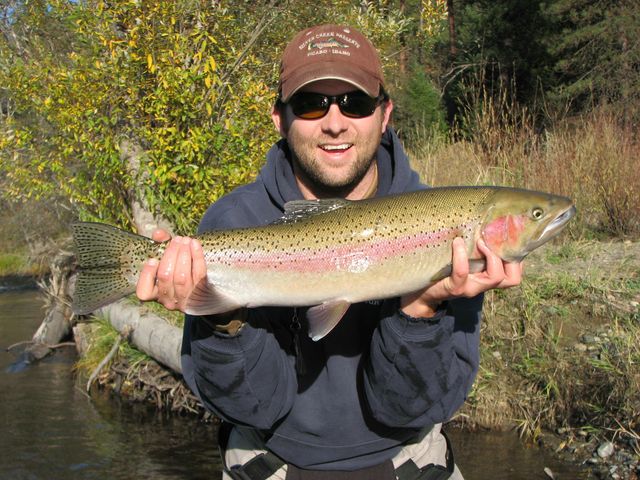 ---
Aaron Martin     will be guiding folks on the Trinity River when I'm gone in Chile. Trinity River Fisheries Biologist = Knows where the steelhead are man!
Weitchpec through Willow Creek to Douglas City – BLM & USFS PERMITTED.
December through March – info@jacktrout.com
Steelhead are in the lower river right now, call for a guide trip.
---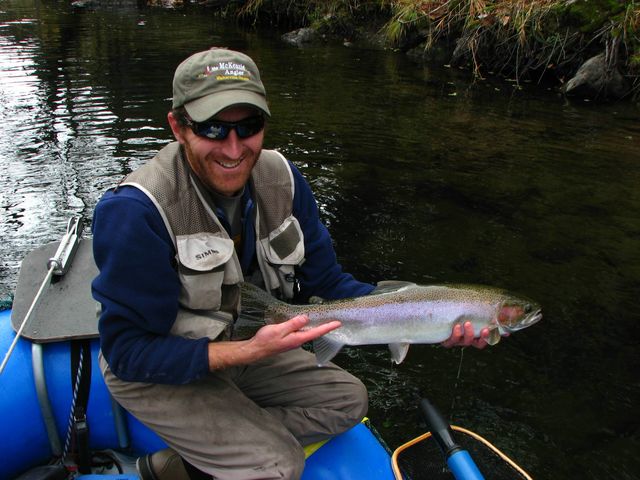 ---
Take a walk on the wild side!
---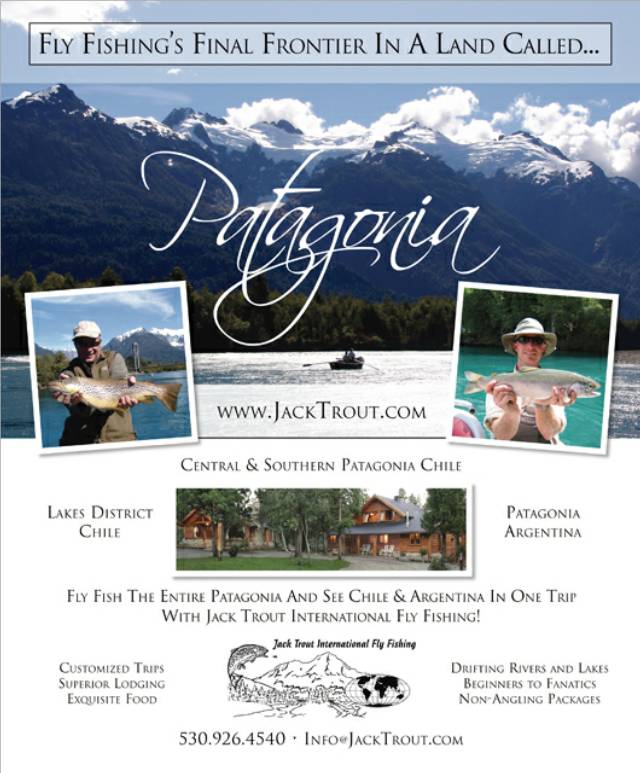 ---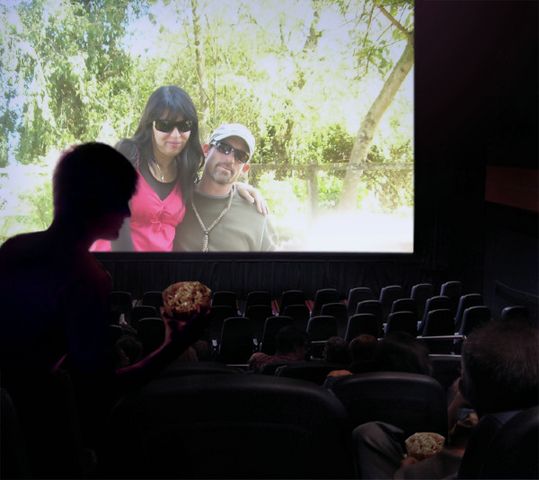 ---
I can't wait to be down in Chile in early December hanging out with my gal Carola and fly fishing Patagonia Rivers, getting ready for
a fantastic 2009 season.
Hope to see you down there. Jack & Carola Trout
---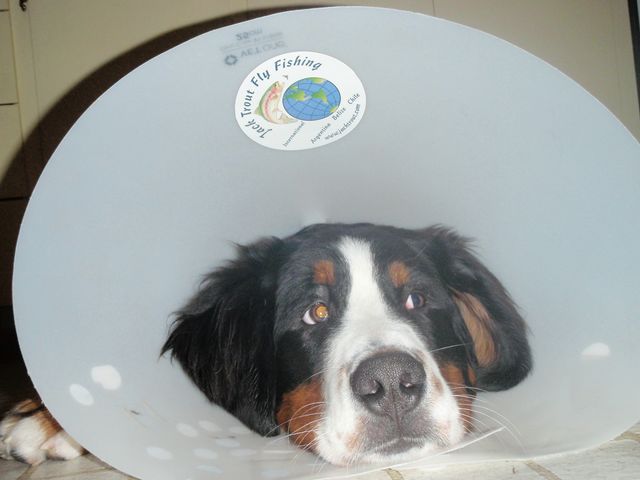 ---
Have you got your Jack Trout sticker? email me and I'll mail you out one free. Take a picture and send it in for the web log!!
Burke Newman did!
---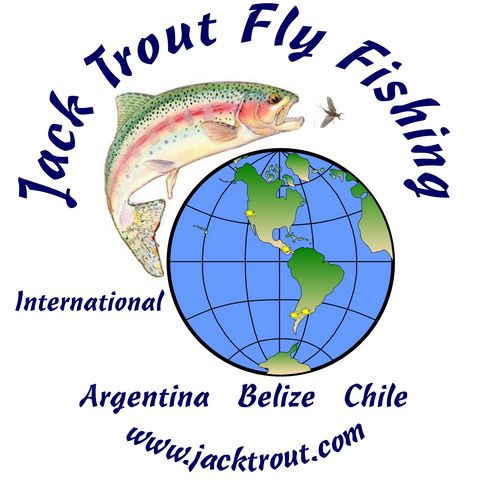 ---
---
EMAILS FROM YOU: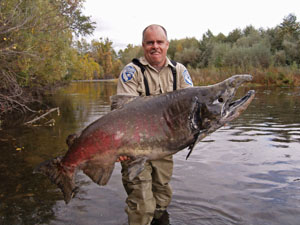 Sent: Thursday, November 20, 2008 9:39 PM
Hello All,
My last email I forgot to attach the salmon, so here it is. This was the more of a normal size of salmon we caught when I was a kid. This is the old time salmon we sang about at the War Dance.
Caleen Sisk-Franco
Tribal and Spiritual Leader
Winnemem Wintu Tribe
Water is Sacred – Water is Life – Sawal Mem
---
Sawal Mem,
Honor always the People that were here before us, recognize what you have forgotten and taken. Be it known that before you existed, they were here and content.
Water means – Wintu – It was where it all began, from north to south- forever and for always. Water is life – and from there it feeds all below and everything, but not before it was blessed by the Wintu Winnemem.
All who knew its waters flowed sacred and pure, inexorable flowing to the seas bringing a season filled with wonderment and richness of food resources that always deemed reliable and abundant.
We do not inherent the earth from our parents, we borrow it from our children.
Jack Trout
---
Two Days with Jack
I want to thank you for a great two days of fishing on the Klamath.
College era, two days with Jack meant something much different than it
does today! The transition from Mr. Daniels to Mr. Trout is a good
one. Our first day-though we were pelted with frosted wheat sized
snowflakes, soggy as if milk soaked-was fantastic. Fishing in near
blizzard conditions seemed to give the big fish lockjaw, but we caught
plenty of the smaller trout. Capping off the day with that nice salmon
made it even more memorable. Funny thing about anglers-we are eternal
optimists and we never gave it up. Clean air, quiet, far away from the
crazy world most of us live in-you lead a charmed life. Such a good time.
Day two our task was to get my friend Gene-who has never fished with a
fly rod-hooked up. The weather couldn't have been more perfect and you
had him hooked up all day long, always putting us on the right spot,
with the right fly, and the right advice to enhance our chances of
success. The day kept getting better and better, and while we lost
every steelhead we hooked, it was such fun. Gene hooked several nice
salmon and landed one nice one. Each of us easily spent a couple of
hours hooked up, tearing up equipment and rendering our arms sore.
Then, in that grand finale, the last run yielding Salmonzilla! That
monster-40 pounds plus, 40 minutes on a six weight, dragging us down the
river, too big to be netted-finally landed because you never gave it
up! Three times you got out of the boat and tried to get it, and then,
ten minutes into the dark, the water too black to see, you grabbed the
monster by the tail, pulled him in the boat, and tumbled yourself down
on your back in the process. He smashed your lucky reel while flopping
around but we got him! And then we noticed the fly impaled into the
back of your hand! Too numb from adrenaline to notice the pain, and
several photographs later, you released Salmonzilla to do his thing.
Thanks again for an awesome experience! We'll be back soon….
Kris Mohandie
---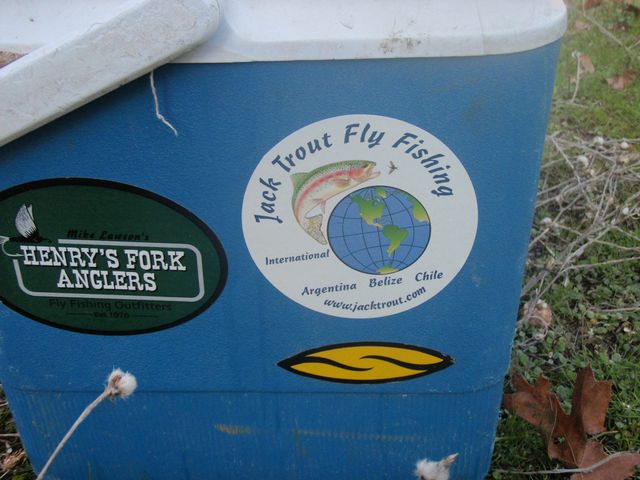 ---
Hey man, I put you on my ice chest!
Burke Newman, San Rafael, Ca.
---
Jackson,
Like to sign up for your holiday season special. Let me know what
the specifics are. By the way, whatever happened with the lady who was
so interested in renting your home? Hope to here things are looking up
for the Chile season.
Thanks,
Jim
---
Hi, Jack,
My family and I greatly appreciate your "Happy Thanksgiving" message in
your latest piece on the web. You have a wonderful attitude and vision of
how things can be. Here's what our son Dan — the fisherman of our family
(and a captain in the Richmond Fire Department) — wrote back to me:
"What a great expression of how we feel. Right on Jack!"
Also, I wondered if you have seen the latest issue (December 2008) of
National Geographic Magazine. There is an article titled "Reuniting a
River" with great photos and informative text. The subtitle on the index
page: "Unlikely allies work to let the Klamath River run free." If you
are not a subscriber, the new issue may already be on sale at Village
Books in Mt. Shasta. Or you can let me know and I'll photocopy the
article and send it to you. ….This has special interest to me
because my father worked for Copco in the years around 1915 to 1920 (long
before I was born). My family lived in Yreka at the time, and my father
told about driving in a Model T Ford to pay the workers at the Klamath
dams — and also at the Link River project at Klamath Falls.
He would mention a place called "Topsy Grade," which was so steep that the
car would only make it if he drove up backwards. Next summer, when we are
at our place in Castella, I hope to explore that area.
Ray Colvig,
Cal Berkeley Univ.
---
Hi Jack,
One of your e-mail ads came my way courtesy of a pal in Berkeley, Ray Colvig. I'm not sure you and Ray are acquainted. He has a cottage up in Castela, and we've stayed with the Colvigs there. Our home is in New Hampshire, but we've lived in San Francisco and still spend as much time there each year as possible. My son and I fish in Montana and Idaho, mostly. We've done the Yellowstone frequently. And we've had a look at the Sacremento up in Ray's vacinity and would like to give it a try. I'd like info on your float trips if you have any printed material. At some point, I'd also like to have a phone chat with you about details, so I'd appreciate your phone number.
Thanks much.
Fred Gehrung
---
*****WHAT IF WE GOT MARRIED ON FEBRUARY 14TH, 2009
WILL YOU MARRY ME?
WHAT A FANTASTIC DAY!!
LOVE, JACK
reply
Baby, is good Idea!!!!!
of course baby I accept!!!!!!
yessssssssssssssssssssssssssssssssss!!!!
I love you with all my heart.
CAROLA*****
---