http://www.jacktrout.com/trinity.html*****
---
---
---
KLAMATH RIVER IS ON FIRE CALL FOR YOUR STEELHEAD TRIP!
---
November – December NYMPH FISHING, UPPER SACRAMENTO RIVERS http://www.jacktrout.com/
---
---
*****PATAGONIA CHILE – ARGENTINA TRIPS START DECEMBER 10TH – SEE YOU DOWN THERE!! http://www.jacktrout.com/futa.html
HAVE OPEN GUIDE DAYS IN DECEMBER AND JANUARY IN CHILE, LETS HOOK-UP!!*****
http://www.jacktrout.com/chilelake.html
---
---
BELIZE PACKAGES START AT $1950 PER PERSON 8 DAYS, 7 NIGHTS, 6 DAYS FISHING & TOURS. http://www.jacktrout.com/belize/belize.html
---
---
HOLIDAY FLY FISHING GIFT CERTIFICATES
---
---
---
$350 for Drift Trips 2 Anglers – Good Anytime
Jack Trout 4 Pack $1200 for 4 Trips @ $300 Each 2 Anglers Good Any Year. "It's the gift that keeps giving, this Holiday Season!"
---
---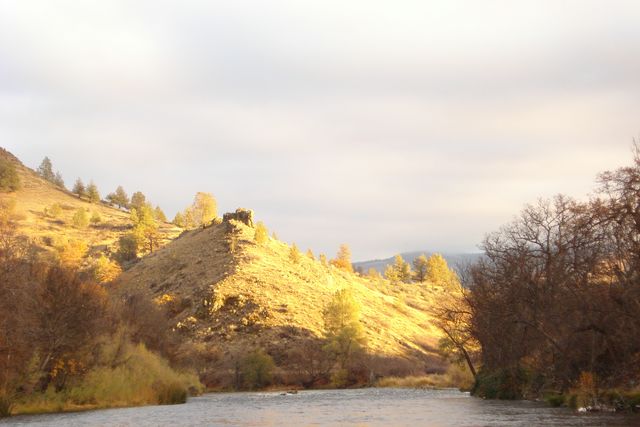 ---
Fine fall indeed! The colors are like gold as the hillsides light up with joy and darken nooks stand still in the shadows waiting for their day to come again in the sun. But for now, a safe-haven for a hungry and awaiting steelhead or trout….
---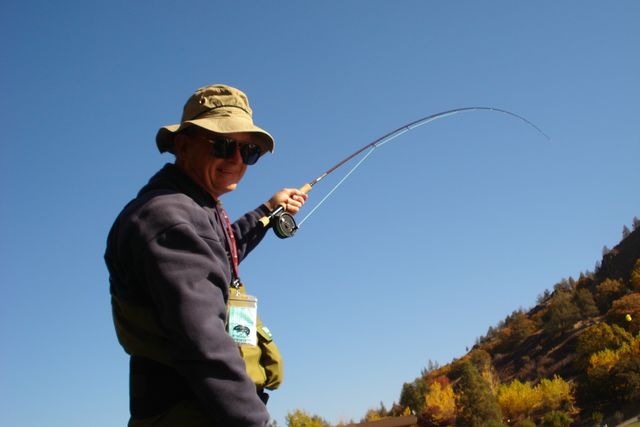 ---
The hook-ups live on!
---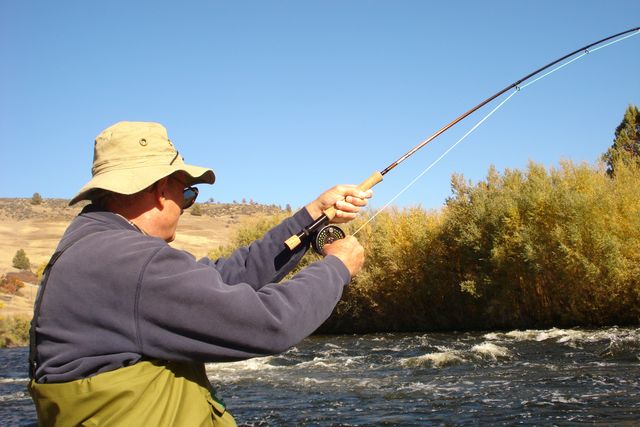 ---
Foam is home – Foam is Home – Foam is Home – E.T. Phone – Home!!
---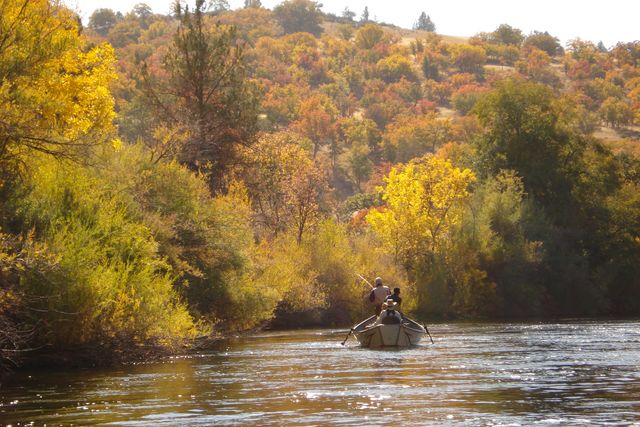 ---
Ah the fall colors on the Klamath River!
---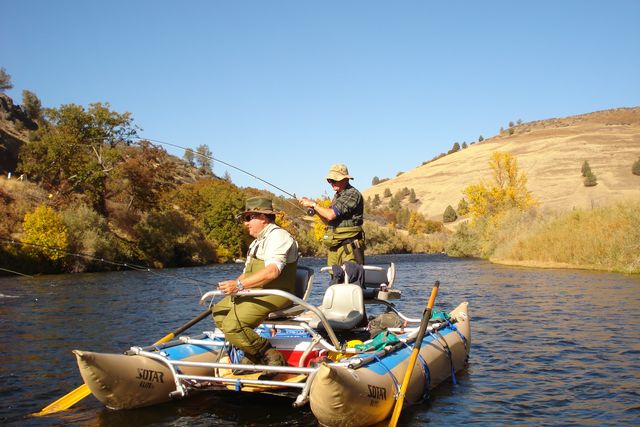 ---
Thanks to cataraft! The trips have been epic and the clients love
fishing so close to the river. We sneak up on all kinds of trout, steelhead and animals. For those covert operational days on the river.
---
---
Jump!! Jump!!
---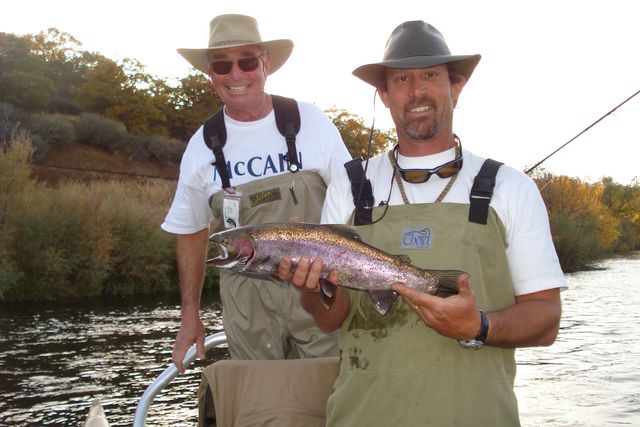 ---
Always a pleasure to fish with!
---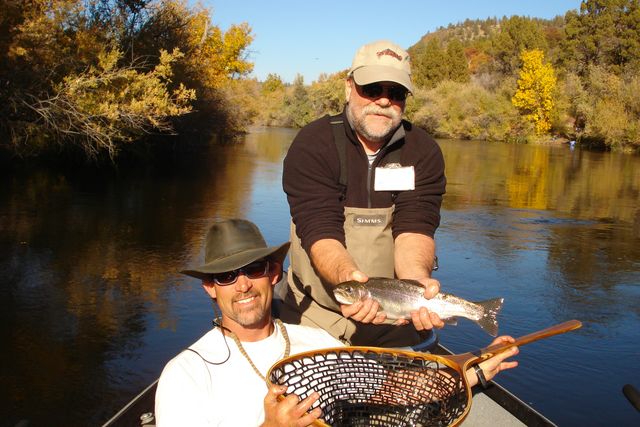 ---
Frank Sikes and his son came to visit and had a great time out on the Klamath River.
---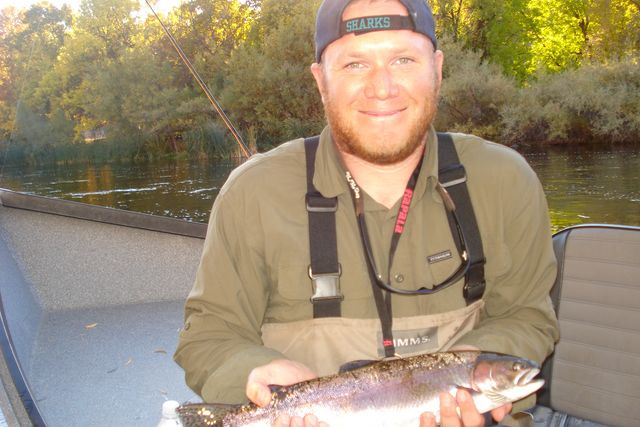 ---
Thanks again for coming up, hope to see you in the spring out in the raft.
---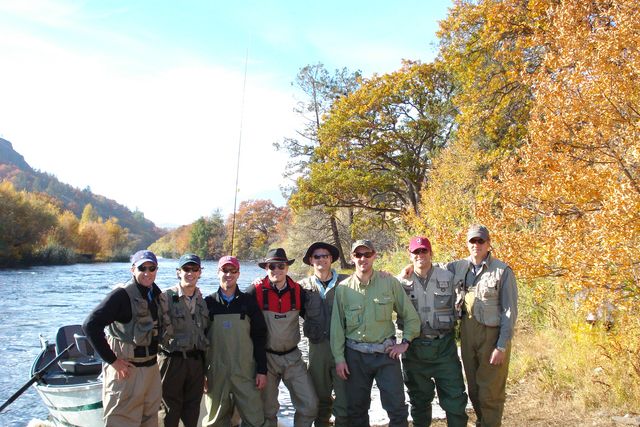 ---
The Masters from Stanford are back! I'm glad, I always feel smarter when I'm guiding them??
---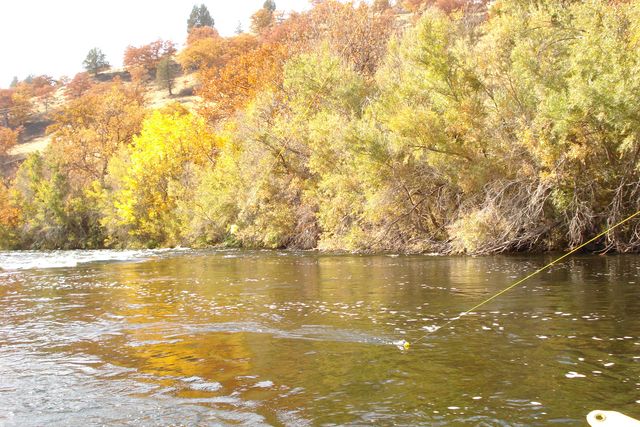 ---
Right off the bat we had a double hook-up and all the Stanford fans cheered!The cataraft was so quiet in its approach, I don't think the fish ever hear us…
---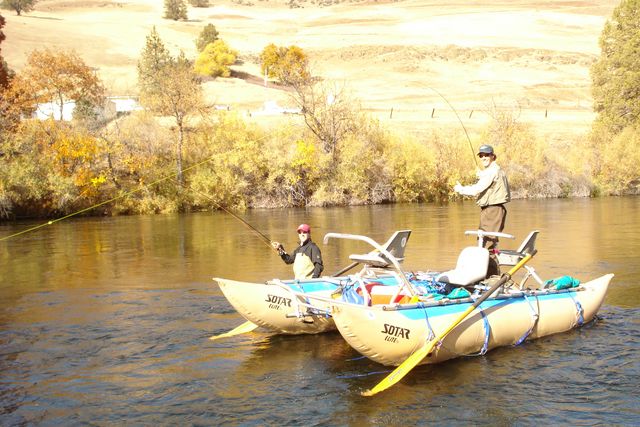 ---
I love Wrigley's Double Mint hook-ups!!
This hook-up has been brought to you by:
http://www.wrigley.com/index.do
---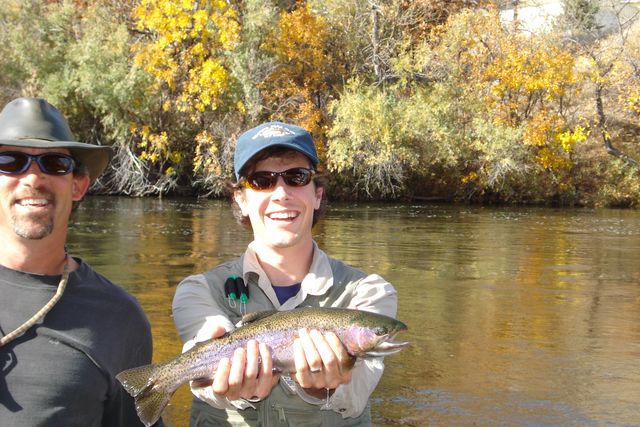 ---
Way to go Mike!
---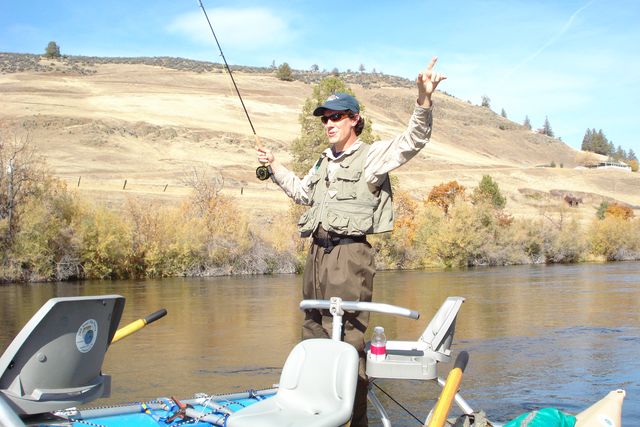 ---
Stanford Scores!!
---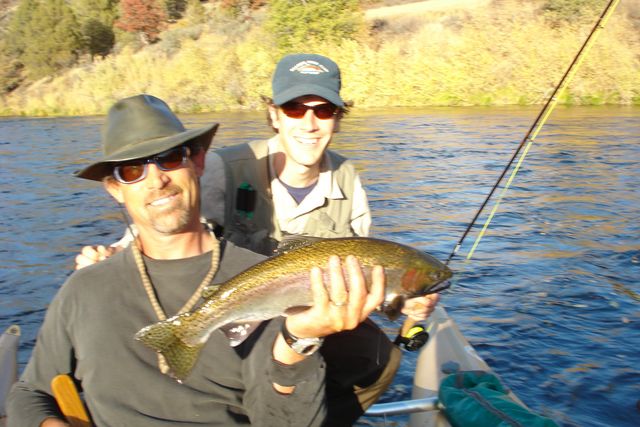 ---
A day in the sun catching steelhead and trout can cure any ailment.
---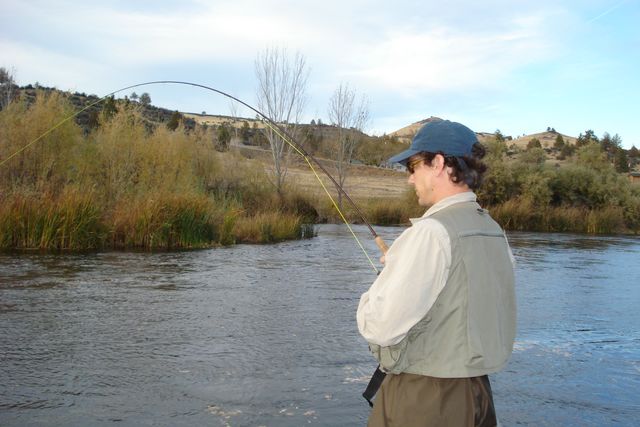 ---
Hard fighting fish rule!
---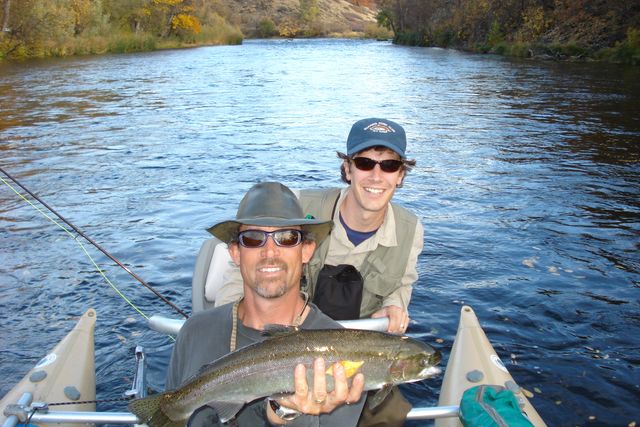 ---
Nice hatchery steelhead with some weight to boot! Very nice hook-up Mike.
CO-SIZZLER OF THE WEEK!!! CONGRATULATIONS SIZZLER!! JT
---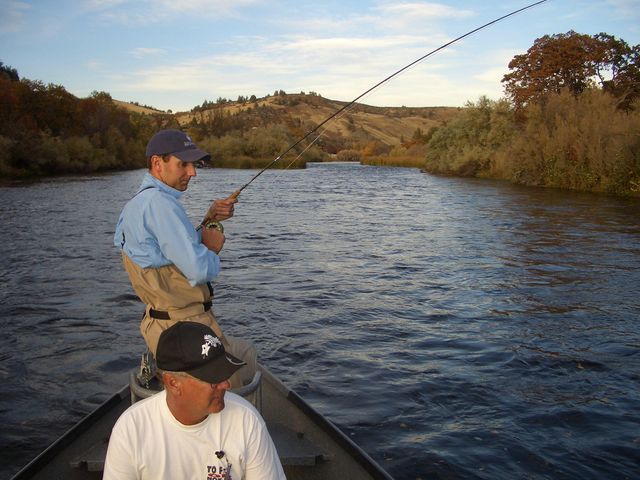 ---
Peter out with guide Billy Jespersen, hooking up on some nice steelies.
---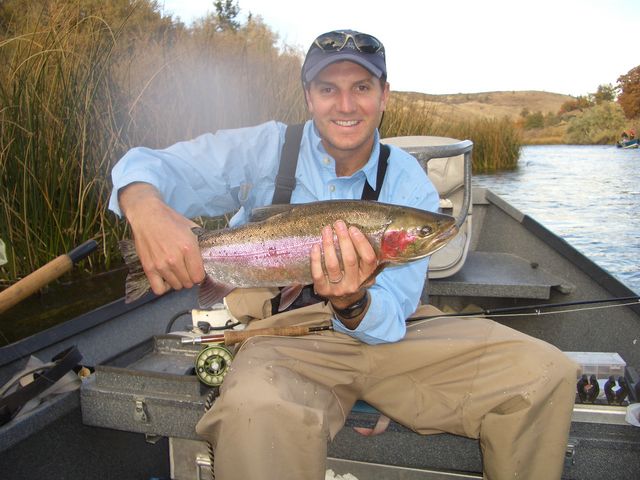 ---
A totally awesome wild steelhead, what a catch!! Thanks so much for coming up hope to see you in the spring!
CO-SIZZLER OF THE WEEK!!! CONGRATULATIONS SIZZLER!! JT
---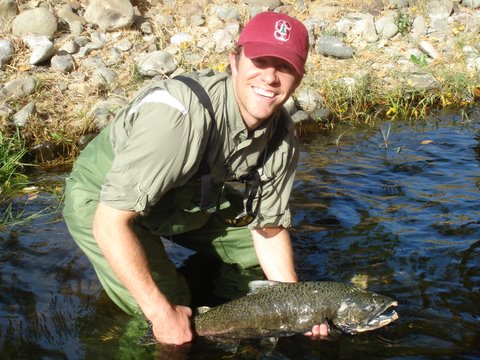 ---
Logan Deans, former running back for BYU and his great salmon catch!
PROVO ¢¨ The first animated film created by Brigham Young University students won a "student Emmy" and a bronze medal at the student Academy Awards.
So, will BYU's second short film be an encore performance?
Students have completed "PetShop" and will unveil it Monday to selected audiences.
BYU plans to present the four-minute "short" at animation festivals around the world this winter, which is how the award-winning "Lemmings" built momentum last year, starting with clips shown at the Cannes Film Festival.
Animated shorts have a long history, from Bugs Bunny and Porky Pig to Pixar Studios' popular computer-generated animation. BYU students use computer technology to learn artistic and technical skills, which in turn make them marketable to DreamWorks and other animation and special effects companies.
"We've been really successful in finding that niche the studios like," BYU technology professor Brent Adams said. "We have the right kind of students, and we work on these group animation projects so they can use both the artistic and technical sides of their brains."
The animation program is 4 years old and BYU graduates have worked on such projects as "The Lord of the Rings" trilogy and "Pirates of the Caribbean."
Each BYU film represents the joint project for a senior class of animation students. "Lemmings" was completed by the senior class two years ago and "PetShop" was the project for last year's seniors.
Trent Halvorsen, a Layton native now living in Syracuse, was the director for "PetShop." He graduated from BYU in April and works for Avalanche Software, a Utah video game company. One of his projects is a video game for "Chicken Little," the new Disney animated movie due to be released in theaters next year.
"I do mostly the mini-movies in the game," said Halvorsen. "I'm doing the story for Chicken Little in the game. A lot of what I'm doing right now is similar to what I did on 'PetShop' last year."
Each year, BYU's senior class of animation students gathers and listens to pitches from anyone with an idea for the senior project. "PetShop" is the brainchild of Logan Deans, a former BYU football player and a film student.
In the film, a not-so-lovable chinchilla desperate to leave a pet shop does his best to win the attention of his potential owner, Billy, who seems more interested in a lizard in a neighboring cage.
The four-minute film took more than a year to complete and involved 18 BYU seniors and other students. They used textures and lighting schemes to emulate the characteristics of a 3-D hand-painted illustration to give "PetShop" a distinct look, Adams said.
Synthesis, BYU's premiere jazz ensemble, performed the music for the film, along with performers from University Singers.
Both Halvorsen and Adams think "PetShop" will outperform "Lemmings."
"Most people that see 'PetShop ' think it will play better than 'Lemmings,' " Adams said. "I know the students spent a lot more time in the look of the animation. The textures are better, the lighting is better ¢¨ there's just a ton more things going on."
BYU officials are considering ways to distribute the films locally, including the possibility of selling a compilation DVD with both shorts at the BYU Bookstore.
The school has produced a DVD of "Lemmings" complete with bonus features, bloopers and a short piece on the animation program, but it is not yet available commercially.
——————————————————————————–
Thanks to Logan for booking the trips. jt
---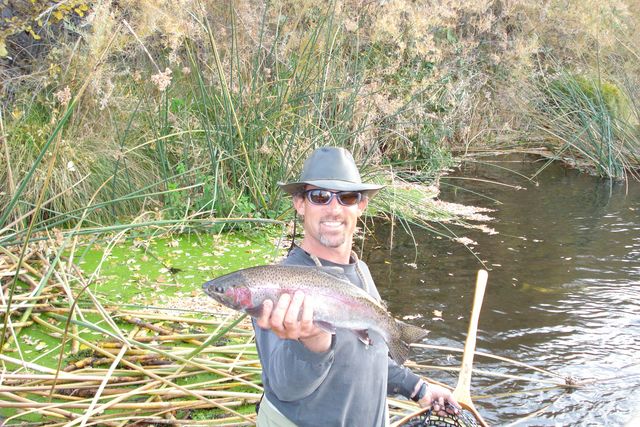 ---
This trout is got your name written all over it! When your ready for
a fly fishing trip give me a call!!
  530-926-4540   530-926-4540 or info@jacktrout.com
---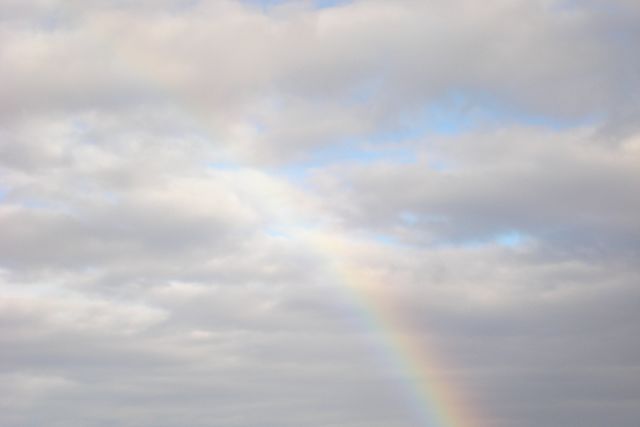 ---
Out the of the sky a rainbow appears and shows us where to go!
---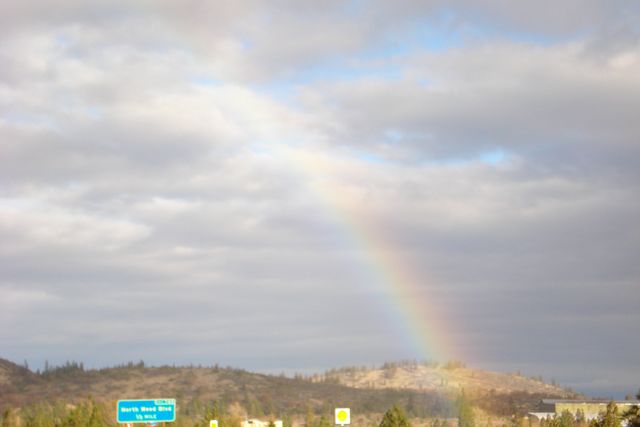 ---
Visit Weed, California. (Is that like a WEEDBOW?)
http://en.wikipedia.org/wiki/Weed,_California
---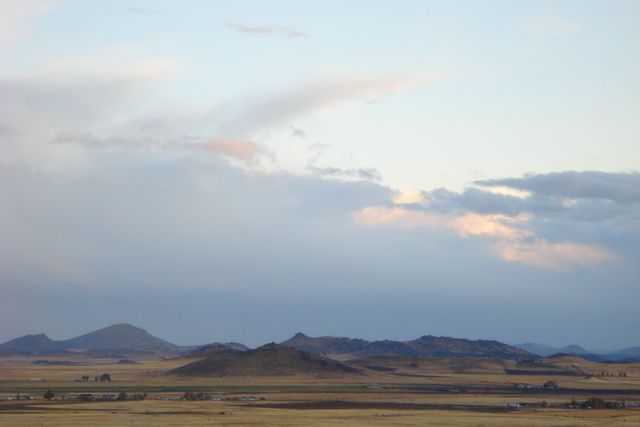 ---
Shasta Valley Mystique..
---
---
Ice Berg – Straight Ahead!
---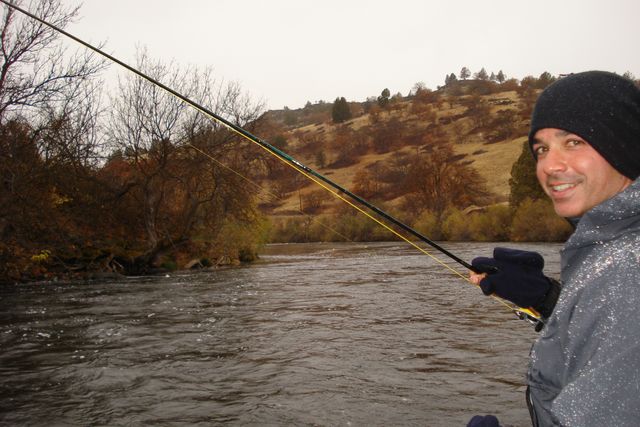 ---
Kris Mohandie, Ph.D.
Dr. Kris Mohandie is a police and forensic psychologist with over sixteen years of experience in the assessment and management of violent behavior. He has worked in field responses and case investigations for local, state, and federal law enforcement organizations including LAPD's Threat Management Unit and SWAT Crisis Negotiation Team. He responded on-scene to the O.J. Simpson barricade and the North Hollywood Bank Robbery Shootout. Dr. Mohandie assisted the Los Angeles County District Attorney's prosecution of the stalker of Steven Spielberg. He regularly consults on work place violence, extreme violence, stalking, and threat cases in the private and public sector through his company Operational Consulting International, Inc. He is currently the lead author (with Meloy, Green-McGowan, and Williams) of a forthcoming published study of over one thousand North American stalkers.
Dr. Mohandie's book, School Violence Threat Management: A Practical Guide for Educators, Law Enforcement, and Mental Health Professionals was released November 2000 and is now in its second printing. Dr. Mohandie has conducted extensive trial pending and prison interviews of violent offenders, including a number of notorious stalkers, hostage takers, workplace and school violence perpetrators, and multiple murderers.
Dr. Mohandie's work has been featured in the Los Angeles Times, U.S. Today, E!, and in the news programs of ABC, CBS, NBC, BBC, and Fox, as well as the Discovery Channel, and USA Network.
A true American Hero- Kris Mohandie!!!
http://www.amazon.co.uk/School-Violence-Threat-Managment-Mohandie/dp/B000PKKO9W
---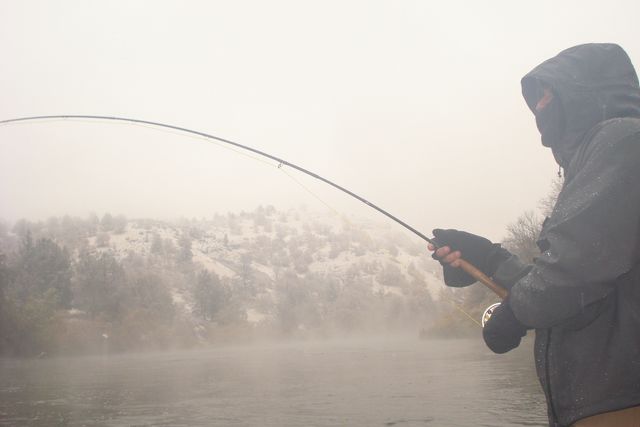 ---
I forgot my heater that day….? It only happens once people!!
---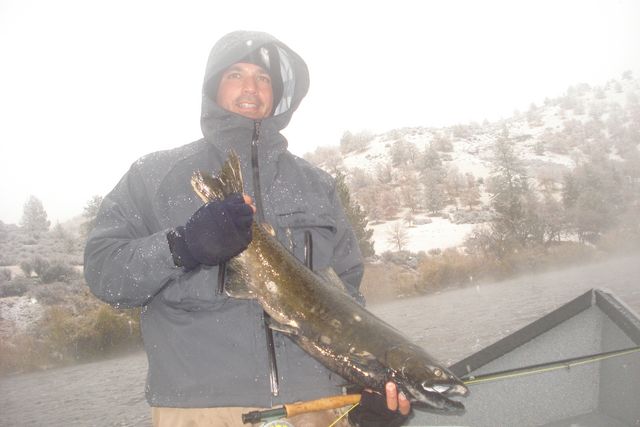 ---
Looks like some of the other criminals you've apprehended!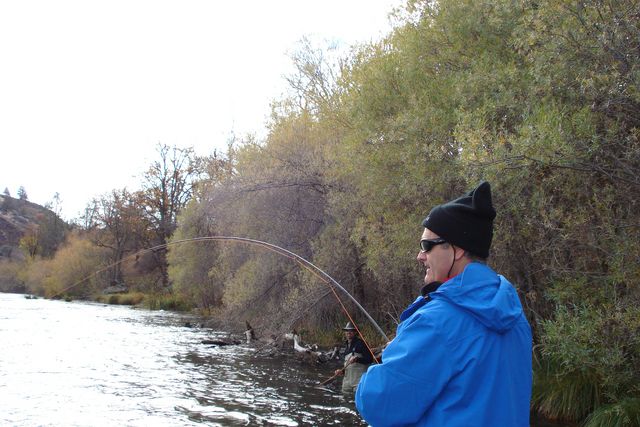 ---
Friend Eric, with the lunker of his life!
---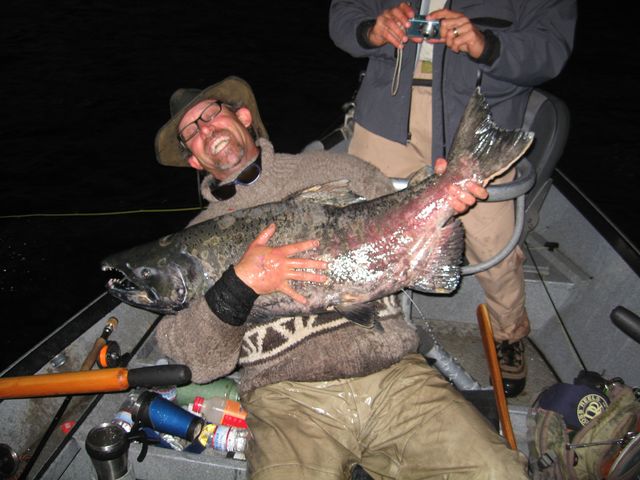 ---
Help!!!!!!!!! It's SALMOZILLA!!!!! This 43 lb. monster was caught by Kris Mohandie on a 6 weight fly rod on 3 x tippet. The fight was awesome as it took some 45 minutes to land over 1/4 of mile away from where it was caught. The beast broke my reel lying on the side of the boat and stuck the dangling flesh fly in my hand and ripped off the line like butter! Anyway landing this on a 6 wt rod with 3 X tippet has got to be some kind of Klamath Record?? The tale of SALMOZILLA lives on brother!!
WE LET HIM GO!!!
(Is he peeing on me? I couldn't tell with all the rain, sleet and snow that day!)
---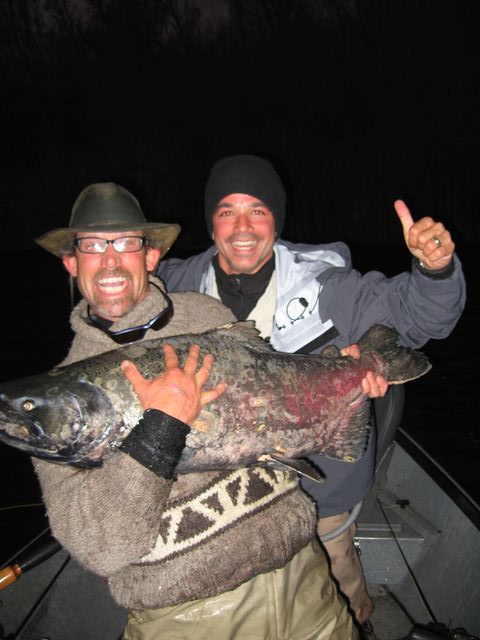 ---
When Kris landed this beast it was obvious to me this guy catches the biggest fish every where he goes. Last Year he caught a steelhead with me on the Trinity River that was almost 14 lbs and now this monster!!!
Meanwhile, Mark Furman is catching guppies in Idaho!!
---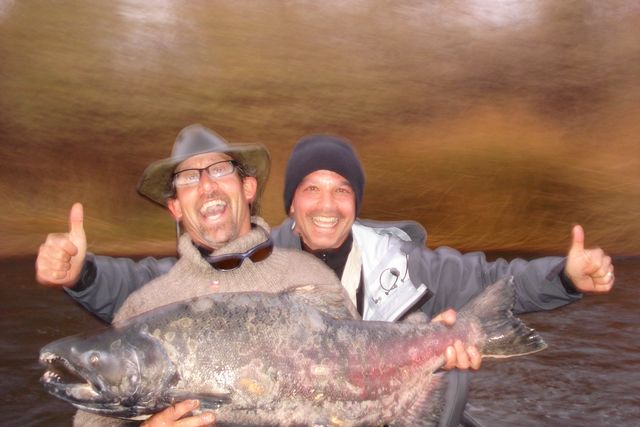 ---
Way to go Kris Mohandie – Made the San Francisco Chronicle with this catch!!
---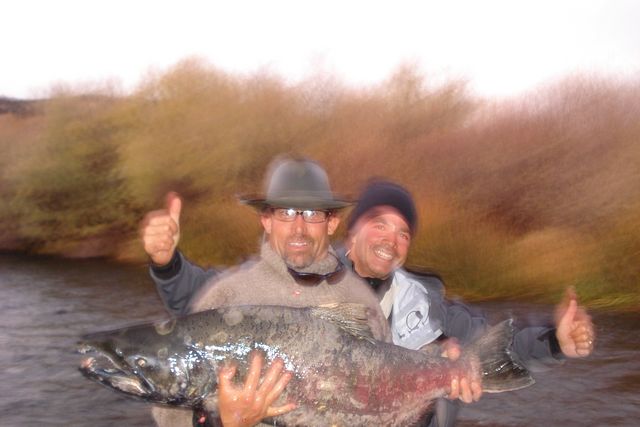 ---
KRIS MOHANDIE IS THE SIZZLER OF THE DECADE!!! CONGRATULATIONS ON SIZZLER OF THE DECADE!!
JACK & CAROLA TROUT
---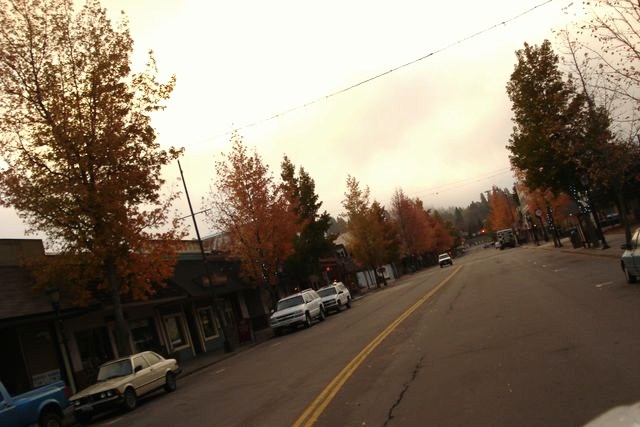 ---
VISIT MT SHASTA THIS FALL AND WINTER!! WE HAVE IT ALL.
---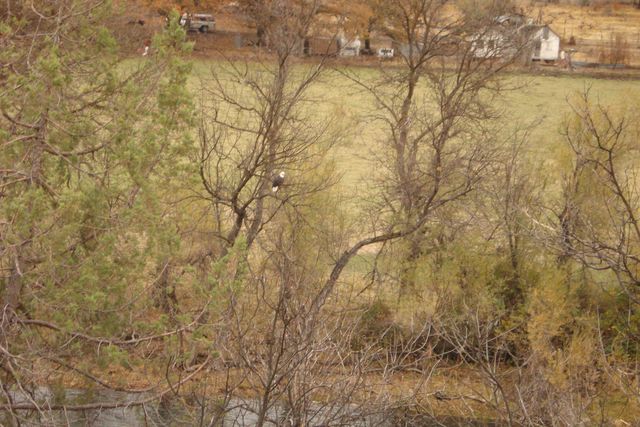 ---
Bald Eagle on the Klamath River.
---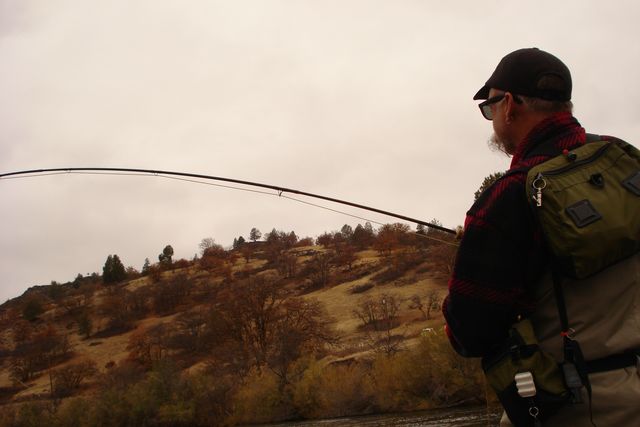 ---
Dave Earl, famous musician from San Francisco Ladies and Gentlemen!
---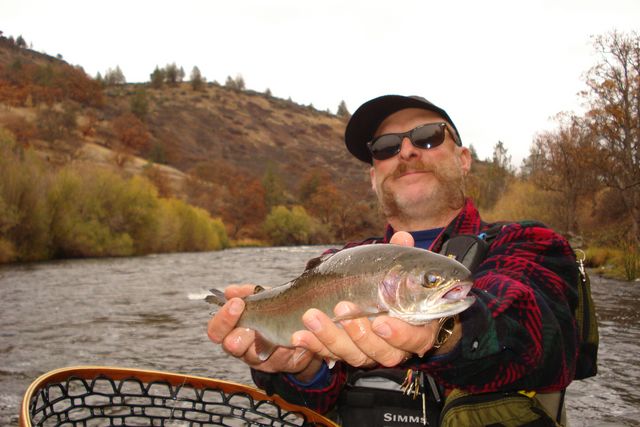 ---
Here you go man!
---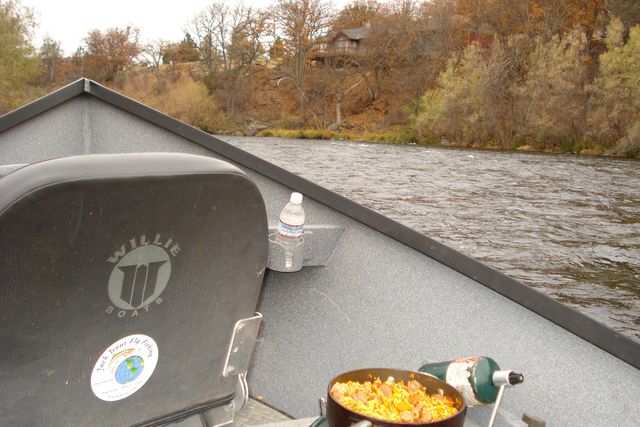 ---
No problem Dave, I can make jambalaya the night before and heat it up in the boat! I'll bring the Marie Sharpes hot sauce from Belize
to make it even better!!
http://www.mariesharps-bz.com/
---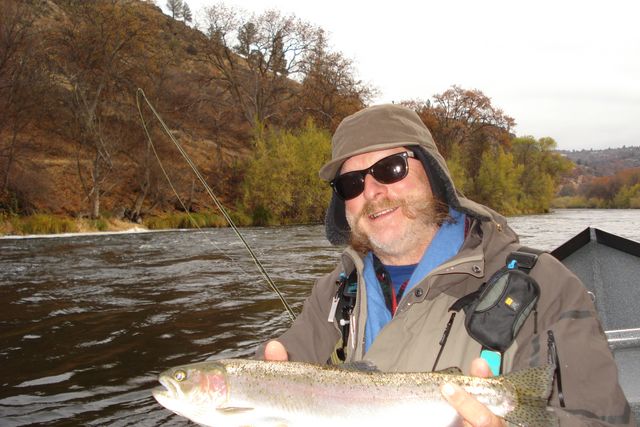 ---
Another beauty Dave, now your playing my tune!
---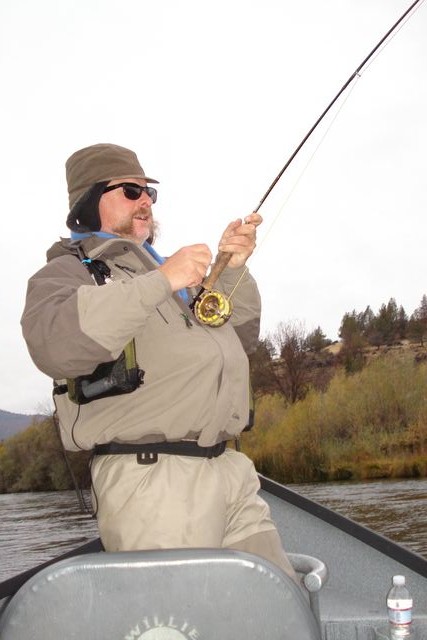 ---
That just looks cool, what a powerful fish!
---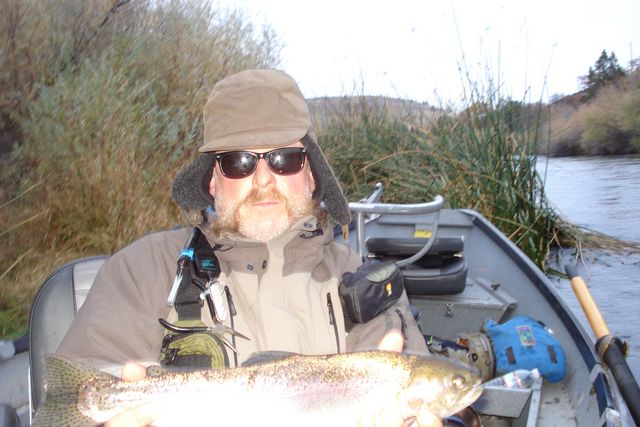 ---
A man on a mission, Dave Earl coming to a theatre near you….
---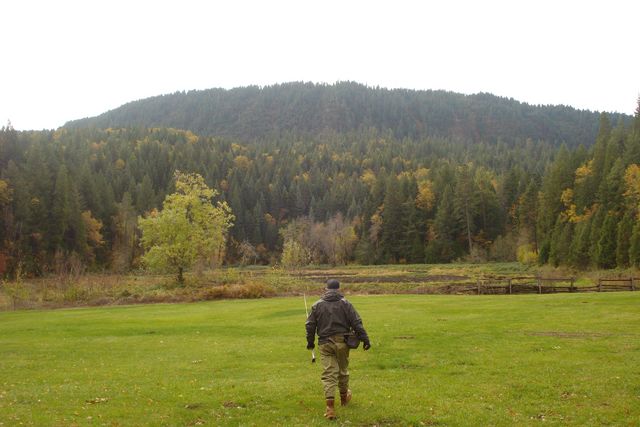 ---
What do Henderson Springs and Fremont Bank have in common?
They both how to put on a good fly fishing show for their valued business clients!
---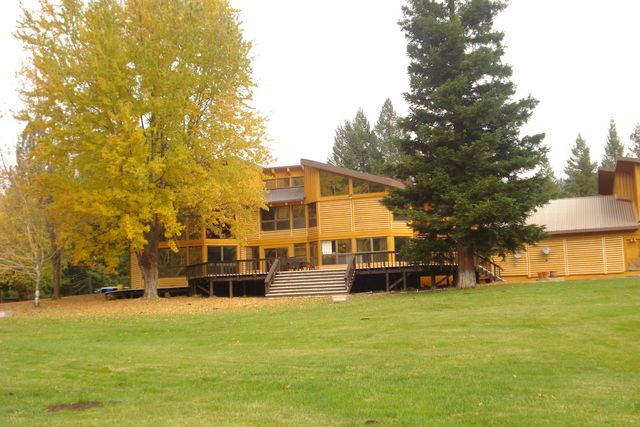 Henderson Springs is open and fishing good right now! This is a great place to entertain corporate groups, friends and family.
http://www.jacktrout.com/henderson.html
Mark Henderson Direct –  530-337-6917  530-337-6917
---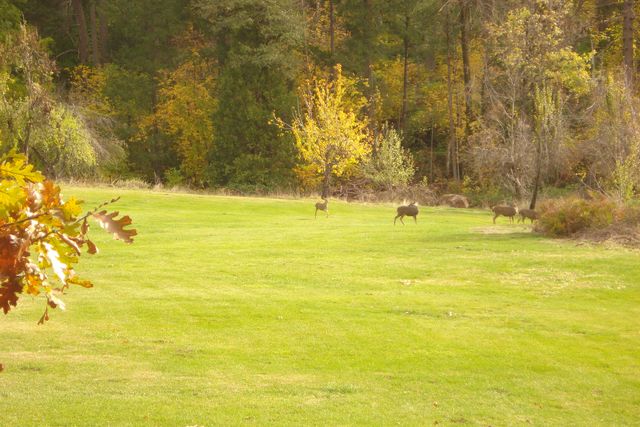 ---
The scenic beauty is a hit with anyone visiting this unique and private fly fishing Resort.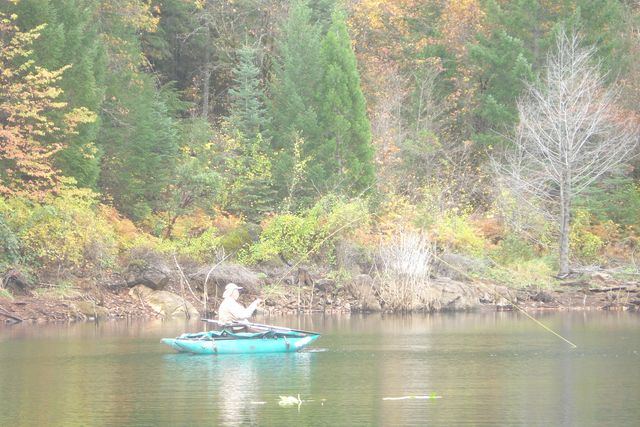 ---
Mike #1 with an instant hook-up!
---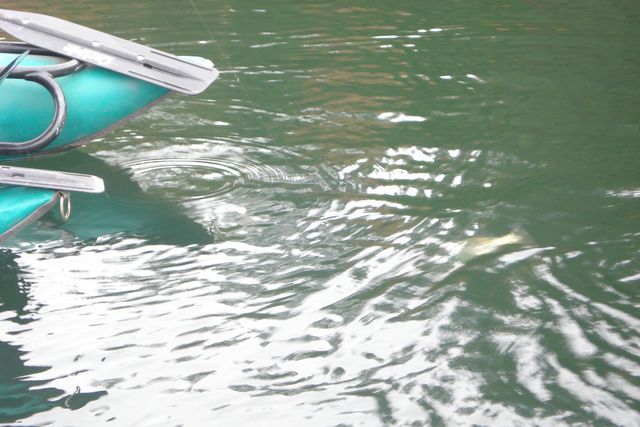 ---
Getting a little tail!! (Sure miss Carola, see you next month!!!)
---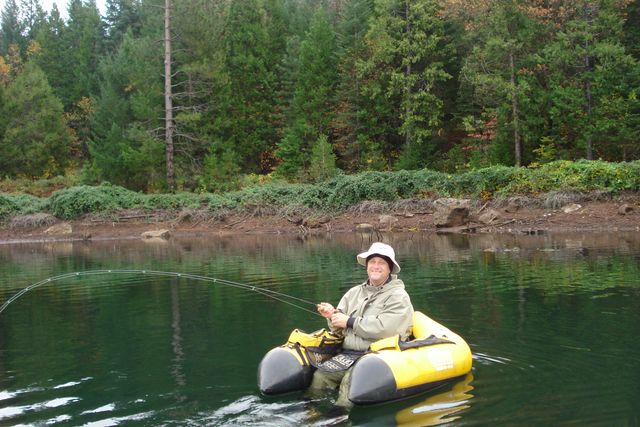 ---
Howdy Casey! How big is that trout?
---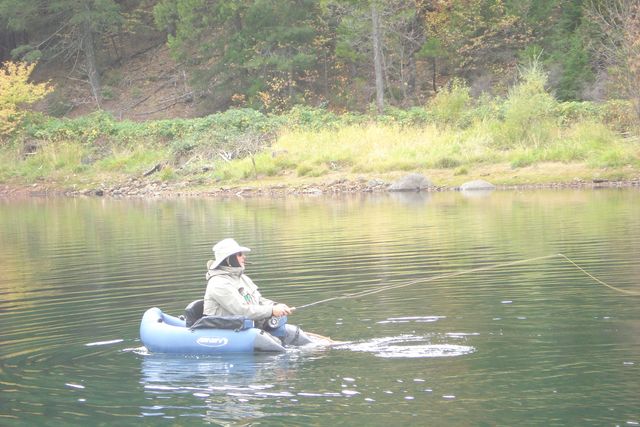 ---
Jack, Thanks for the good picks and being such a good instructor glad we have some new converts don't forget to tell you Bay Area clients we are the friendly fly fishing bank!
Alan Hyman – Fremont Bank
---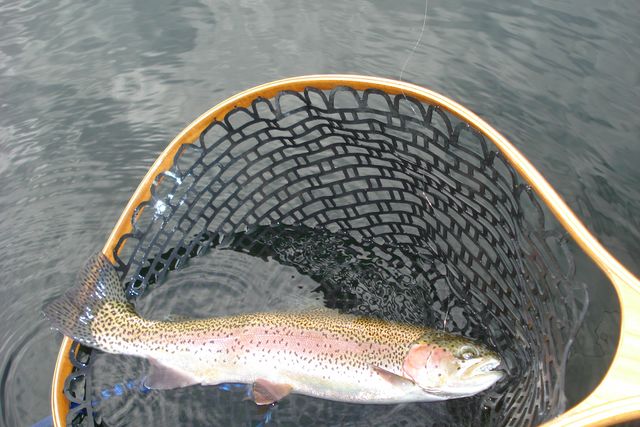 ---
Gorgeous and sexy!! (Wow, I think I've spent too many days on the river Carola…?)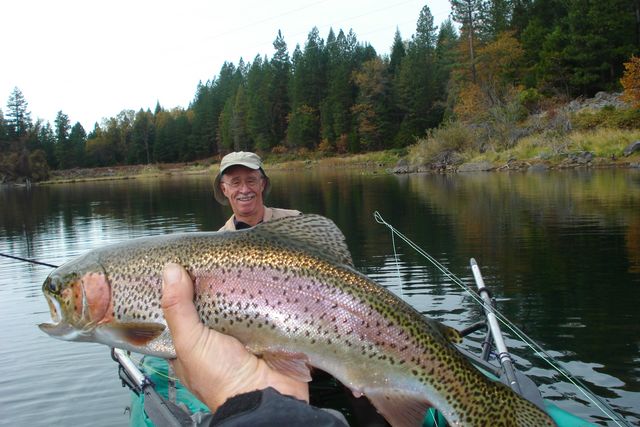 ---
Mike #1 way to go bud! I really like your humor and guiding you.
Thanks again, JT
---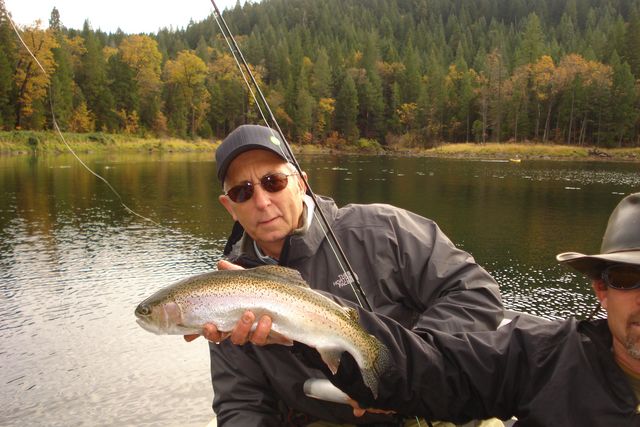 ---
Nice first trout ever on a fly rod Steve!!
Steve Gilmour CEO –
Leisure Sports Management
7077 Koll Center Parkway
Pleasanton, Ca
http://www.leisuresportsinc.com
---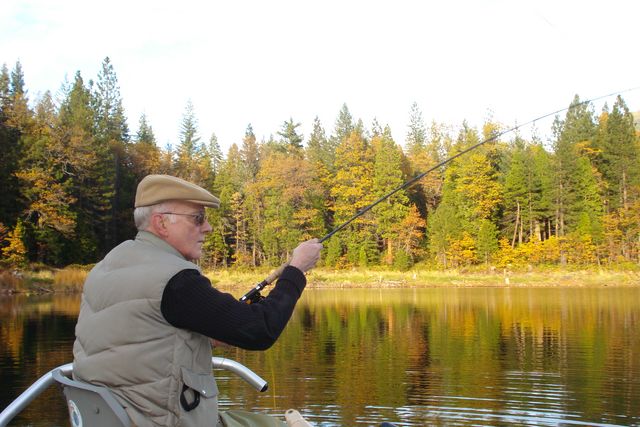 ---
Other Mike, it was a distinct pleasure! I hope our paths cross again when you get your new fly rod set-up for Christmas.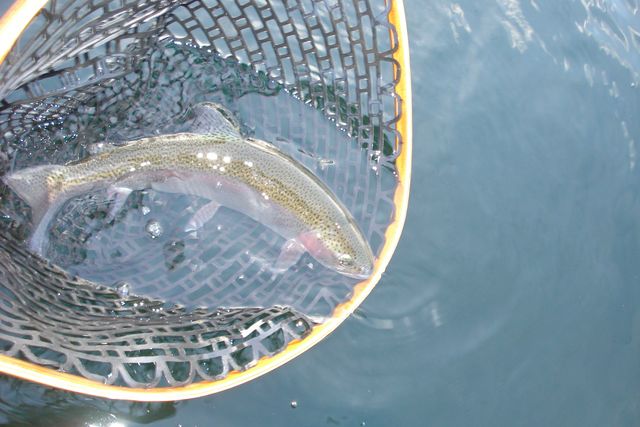 ---
That's all you, Other Mike!!!
Take care man. If everyone's as nice as you are coming from Chicago, I'm there goose with a slice of deep dish down the hatch!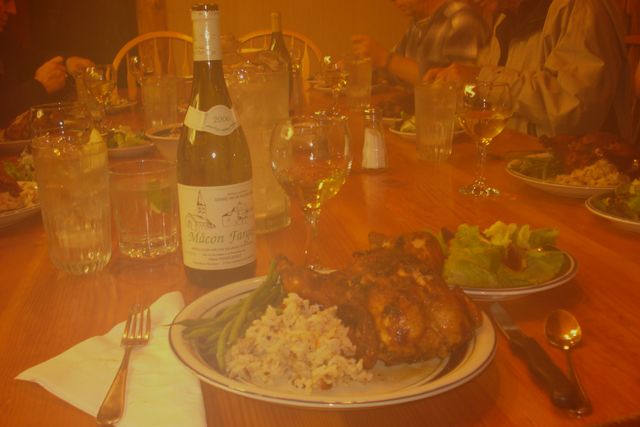 ---
TOP 5 PRIVATE CLUBS FOR FOOD OVER PAST 15 YEARS GUIDING
1. HENDERSON SPRINGS – BEST DINNER IN A LODGE
*2. HENDERSON SPRINGS – MARCIA'S PEACH COBBLER*
3. CABANAS YELCHO – CLARA & AMELIA's GNOCCHI DINNER & DESSERT
4. BOLLIBOKKA CLUB – DEBBIE'S TURKEY DINNER
5. EL SALTAMONTES LODGE – CARLOS' EMPANADAS & PEBRE ON SUNDAYS WITH PISCO SOURS
WORST FOOD – Bob and John Fishers' McCLOUD RIVER CLUB –
1 – 5 – BLAND MEALS WITH AN ATTITUDE.
(For dessert they would solicit my guides behind my back?)
---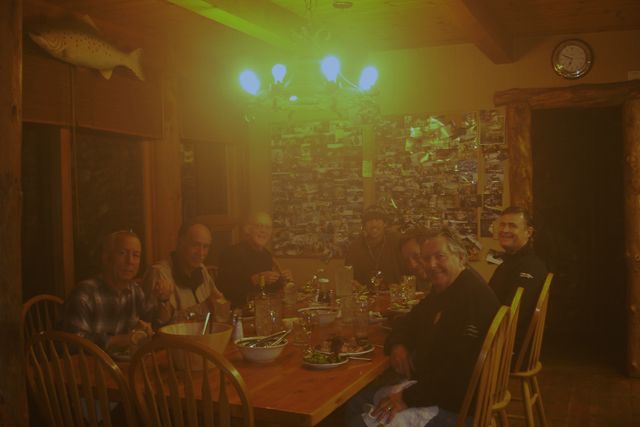 ---
The spirits were running high that night.
---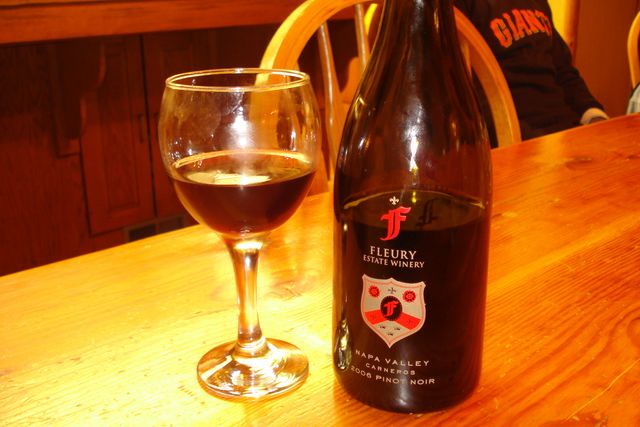 ---
Compliment your dinner tonight.
---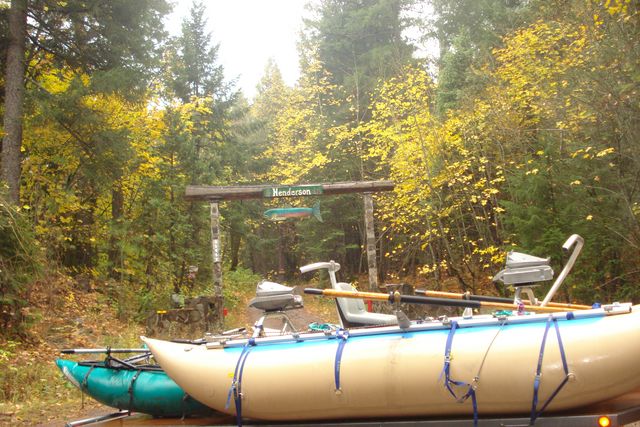 ---
When your group is ready for a Henderson Springs Adventure, give me a call! We are Henderson Ready for your fly fishing trips, we have all the equipment.
---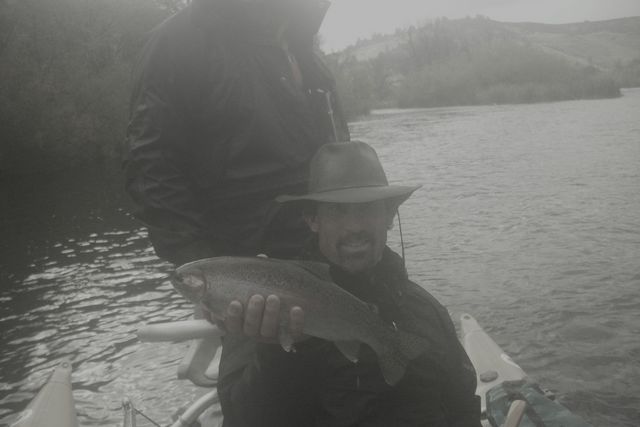 ---
I will be here in the Mt Shasta area guiding until December 10th, then I head to Chile for my 17th season!!
After great adventures last year, we are ready for another great season.
Hope to see you down there!! Jack & Carola Trout
---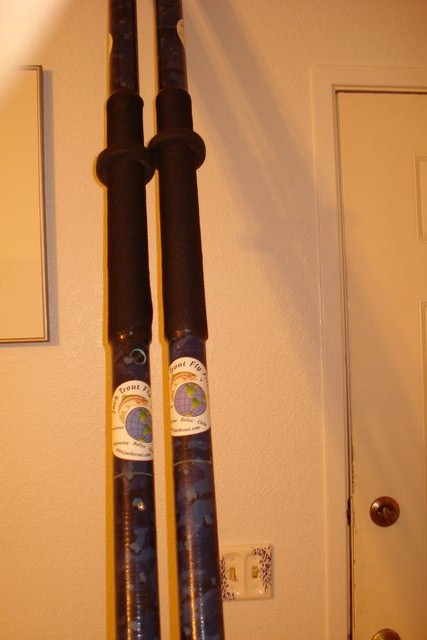 ---
My new oars showed up for Chile season!!!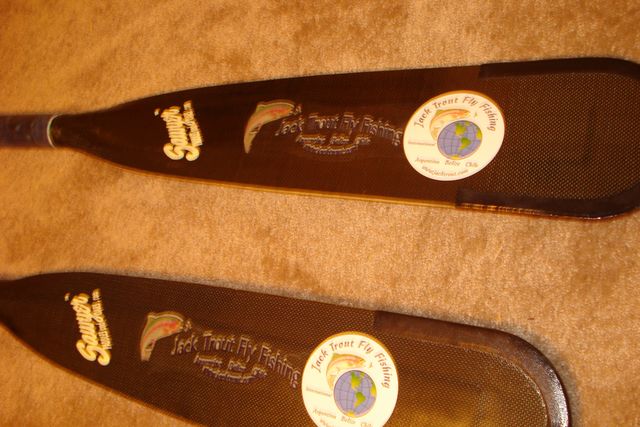 ---
Custom oars from Sawyer Oars!!
http://www.paddlesandoars.com/frame_oars.html
---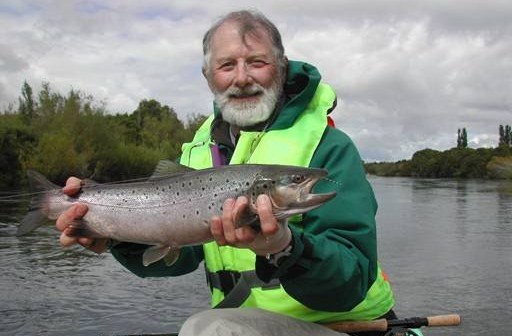 ---
We have new rivers to explore this year and new un-charted territories just brimming with trout waiting for you and me. Of course well fish others you've seen before too.
---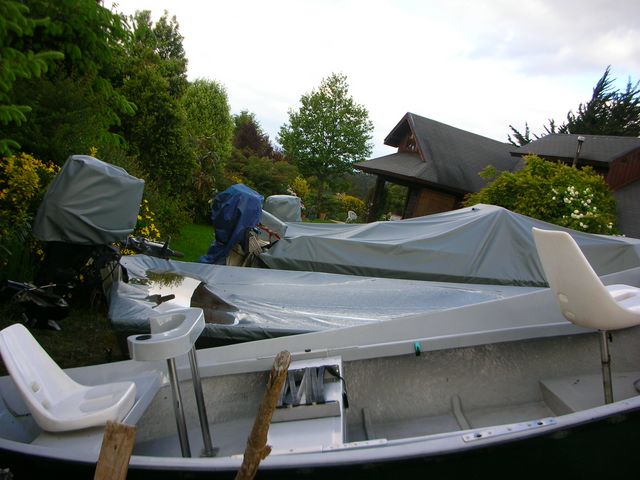 ---
My new drift boat is just waiting for me to get down there and fix the seat!!
I can't wait to install my new Cobra Oar Locks by
http://www.paddlesandoars.com/frame_oars.html
---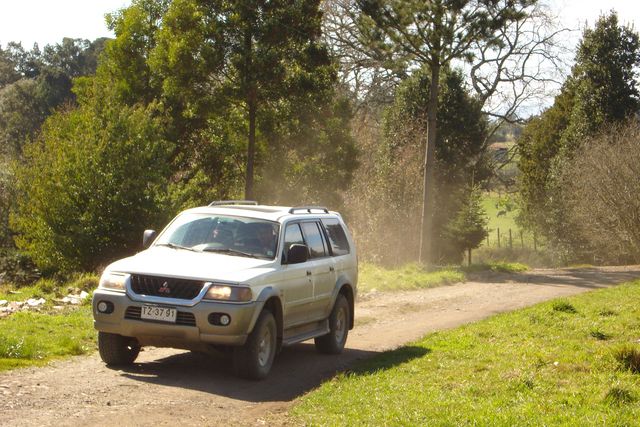 ---
Our new Mitsubishi 4 x 4 will drive us all over the Patagonia and take us to the best fishing locations in Chile and Argentina.
So give us a call, we want to guide you this season in South America.
Thank you, Jack & Carola Trout – Chilean Outfitters
http://www.jacktrout.com/chile
---
Pick up a copy of our book on Chile. It was a real pleasure and an honor to have written the fly fishing sections in both Fodor's Fly Fishing Chile as well as Argentina.
Hope to spend time with you down there this 2009. jt
http://www.amazon.com/Fodors-Chile-4th-Including-Argentine/dp/1400019672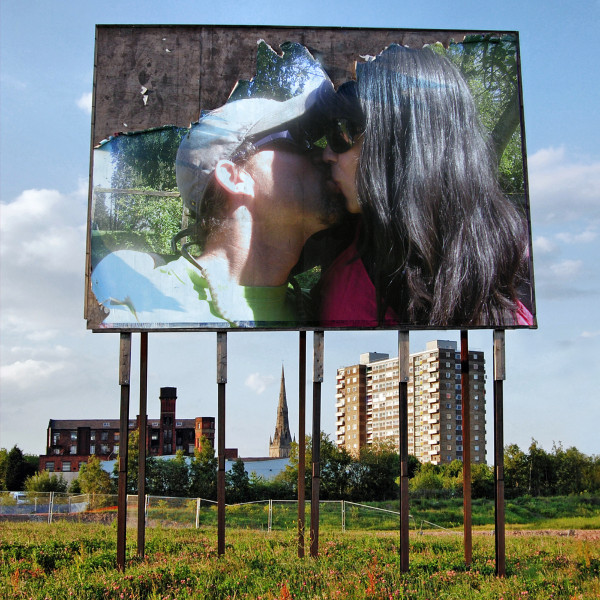 ---
We decided to get married in Chile this year!! Won't you come down for our wedding and a little fly fishing afterwards!!
Not even – 12,000 miles, 2 volcano eruptions, a world financial meltdown, or a mentally challenged lame duck President could keep our love apart!
I love her people, this I know!
Love, jack & carola
http://en.wikipedia.org/wiki/Lame_duck
---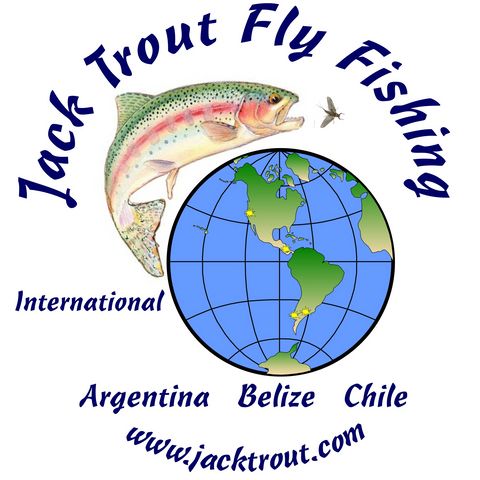 ---
THANK YOU FOR MAKING MTSHASTA.COM #1 IN THE WORLD WHEN YOU SEARCH
FISHING WEB LOG
FLY FISHING WEB LOG
OR
TROUT WEB LOG
---
************************************
EMAILS FROM YOU:
Hello All,
I was just thinking how things kind of catch on as a good idea, and I think taking down those four dams on the Klamath is a great idea! Fish ladders or better yet water ways for salmon are necessary for all life. We must do everything we can to allow the salmon to spawn in their natural habitate.
We will continue to speak for the salmon and pray for the old time salmon to make their way back up to the high country rivers and tributaries in greater numbers, like the picture of the one I have attached. When I was a kid this is what I remember catching.
Caleen Sisk-Franco
Tribal and Spiritual Leader
Winnemem Wintu Tribe
Water is Sacred – Water is Life – Sawal Mem
——————————————————————————–
Date: Fri, 14 Nov 2008 13:16:21 -0800
From: wintu6472@yahoo.com
Subject: Fw: Klamath dam deal struck! (they r coming down!!!)
To: caleenwintu@msn.com; gary@ranchriver.com; mark@miyoshidaiko.com; winnemem@msn.com; skins_ceiba@yahoogroups.com
—– Forwarded Message —-
From: Kayla Carpenter <kaylarae@stanford.edu>
To: "nastudents2007@lists.stanford.edu" <nastudents2007@lists.stanford.edu>; Michael preston <wintu6472@yahoo.com>
Sent: Friday, November 14, 2008 12:01:31 PM
Subject: Klamath dam deal struck! (they r coming down!!!)
whiniste xoniwh! (i'm SO happy!)
-Kayla (this is the best news i've heard in my entire life! hope that it goes as it says!) Carpenter
Klamath dam deal struck
John Driscoll/The Times-Standard
Article Launched: 11/13/2008 01:27:02 AM PST
Click photo to enlarge The federal government and Pacificorp have reached an agreement in principal on removing four dams on the Klamath River and have floated the deal to tribes, fishermen, farmers and conservation groups.
The White House is expected to release details of the plan today, but sources say the agreement includes beginning to tear down the dams by 2020, with Pacificorp putting tens of millions of dollars toward the effort.
Participants in the briefing were being tightlipped about the deal, which until today was confidential.
"It's going in the right direction," said Steve Rothert — with the group American Rivers — about the agreement.
The dams have for decades blocked salmon from migrating into the upper reaches of the Klamath River, and salmon and other fisheries have suffered. The four dams that are the target of the proposal are Iron Gate, Copco I, Copco 2, and J.C. Boyle. The Pacificorp project in total produces up to 151 megawatts of power a year. It would be the largest dam removal project in U.S. history.
In 2004, Pacificorp applied for a new license for the dams, triggering a massive review by the Federal Energy Regulatory Commission. FERC recommended keeping the dams in place, but federal fisheries agencies demanded that fish ladders be built to pass salmon upstream.
The California Energy Commission and the U.S. Department of the Interior have estimated that removing the dams could be $32 to $286 million cheaper for Pacificorp than leaving them in place but having to build fish ladders and make other required changes.
An earlier agreement among 26 agencies, tribes and other stakeholders addressed a host of other issues the basin has struggled with. It looked to improve conditions for salmon, improve the Klamath's notorious water quality and secure irrigation supplies for farms upstream. The agreement did not contain a dam-removal deal, however, and some groups criticized those who signed onto the arrangement without that provision.
Humboldt County Supervisor Jill Geist said she appreciated the hard work of Gov. Arnold Schwarzenegger, Oregon Gov. Ted Kulongoski, the U.S. Interior Department and Pacificorp.
"I believe that the agreements in principle are largely consistent with the work of the Klamath settlement group to date," Geist said, "and now we have a green light to finalize this agreement."
---
Late follow-up: Had a great trip with Aaron, as usual. Good fishing!
Jim Collins
---
Hi Jack,
I have a couple of clients that might be driving into Argentina in March. They might want to fish a couple of days on the Rio Patagonia. Do you know your schedule yet? If you are interested, send me your rates.
Thanks,
Tim Rafford
---
Hi Jack,
Do you have any dates available on a weekend for Steelhead?
Lee
Lee Jester
---
http://www.sfgate.com/cgi-bin/article.cgi?file=/c/a/2008/11/14/MNA21441S
7.DTL
Maybe they'll tear down the wall now!
Hope you are in good spirits as we take back our country from the GOP.
They certainly left a mess to clean up.
Hope you have a great Thanksgiving! Best to you and that lovely lady of
yours.
Dr. Rick
---
Jack,
I would love to fish the Klamath. Let me see if I can round up a partner.
Gail
---
Hi Jack-
A check for $ 390 is in today's mail …the extra 20 is for costs to
mail the book to:
Foster Reed – 1696 Jackson Corners Rd – Red Hook NY 12571
The 370 is either payment in full for the day together (2 rods) on
December 19; or half payment for that day and a day of rambling in
Chiloe…I don't quite know about Chiloe yet (we may stay at
PuertoNativo that has an included guiding around service), but once I
hear back on that I'll know if we are open for a day of you and Carola.
Best luck – Foster
Just got reduced $80,000, new price $595.000. Great property lets go down there. Got any lead you can give me this piece.
—– Original Message —–
From: Stephen Russ
To: Stephen Russ
Sent: Friday, October 10, 2008 11:06 AM
Subject: RIVER FRONT PROPERTY
PHENOMENAL FISHING property adjacent to Fish and Game Property in Mount Shasta CA
3/4 Miles along the Sacramento River through Box Canyon
63 Acres on Ney Springs Road along Box Canyon on the Sacramento River. Steep Canyon walls, trees, meadows, wildlife, spectacular views. Close to lakes, golfing, hiking, skiing, even a nearby waterfall. Acreage you'll enjoy for a lifetime.
Click on the Link below for a Virtual Tour of this private property
http://www.visualtour.com/show.asp?T=1697630&prt=10003
Click on the Link below for Listing Details of this private property
http://www.realtor.com/search/listingdetail.aspx?Best Regards
Stephen L Russ
mtshastasold.com
Century 21 Advantage
 530-859-1532  530-859-1532 (Cell)
530-926-6366 (Res)
530-926-2100 (Off)
---
jack
I think it best for you to take two Delrin bushing with you also . You
can always sand them down to make the perfect fit will show you when you
stop by up here. Sounds like all is OK but 2 cm is too large with out a
bushing but the 2 cm dia is just a bit small for the OD on the bushing
but you can sand the fit in or bore the bushing out. You are in the
right ball park and I would guess it will not be much of a problem for you
Bruce
---
---
Jack,
Let's go fish on the 17th and the 18th. I'll probably stay at the
Hi-Lo and was wondering if I could round trip it with you as I'll be by
myself on this trip. Give me a contact number, and I will call when I
get to Weed.
Looking
forward to it,
Jim
---
Hi Jack,
Have the recent rains blown out any of the rivers? It seems like Northern Cal all the way up to Washington has been pretty wet. The good news is I had hoped they might have brought some new fish into the rivers you fish. I was following up on your open dates next week. It looks like you¡Áre going to get some rain soon and I was wondering what the fishing will be like next week. Let me know what you think. Thanks.
Jim Evans
---
Hello Jack,
I have an odd question. I've been looking for a mother and son, and all I know for sure is the mother is named Maureen, and the son is David, late 30's, early 40's, who I believe were from Mt. Shasta. I googled all three and came up with your website. PLEASE tell me the picture I see of Maureen and David are of mother and son, and you know where I can find them? Believe it or not, this involves an inheritance.
Thank you so much,
Kim Castilla
---
Hi Jack,
I left you a message last weekend confirming that we are willing to change our trip on the 14th from the Trinity to the Klamath if you think that it's a good idea considering the lower numbers of fish in the trinity so far. Since the trip's a week from now I wanted to make sure you got that message and try to finalize the details on where we need to be at what time, etc. Let me know when you get a chance. Hope the fishing/guiding is going well. Thanks.
Ryan
---
Hi Jack, congratulations!
I appreciate the offer but I think the soonest we would plan to move, assuming all goes as expected, would be this summer after our girls are out of school in May/June.
I want you to know how much I enjoy your blog. Seeing the mountains and rivers adds a bit of peace to hectic days. Hope you are well. Rick
---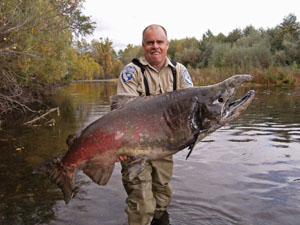 Hello All,
My last email I forgot to attach the salmon, so here it is. This was the more of a normal size of salmon we caught when I was a kid. This is the old time salmon we sang about at the War Dance.
Caleen Sisk-Franco
Tribal and Spiritual Leader
Winnemem Wintu Tribe
Water is Sacred – Water is Life – Sawal Mem
---
Sawal Mem,
Honor always the People that were here before us, recognize what you have forgotten and taken. Be it known that before you existed, they were here and content.
Water means – Wintu – It was where it all began, from north to south for always and forever. Water is life and from there it feeds all below and everything, but not before it was blessed by the Wintu Winnemem.
All who knew its waters flowed sacred and pure, inexorable flowing to the seas bringing a season filled with wonderment and richness of food resources that always deemed reliable.
We do not inherent the earth from our parents, we borrow it from our children.
Jack Trout
---