UPPER SACRAMENTO RIVER FLOAT TRIPS GOING RIGHT NOW! FLOWS HAVE BEEN PERFECT AND FISHING HAS BEEN GREAT. Forrest and Matt having great fishing on the Lower Sacramento River with the Mother's Day Caddis Hatch in mind, we have dates open to guide you.  Thanks to all of you out there that make this all happen, we always appreciate your business and referrals.

 Jack Trout  

  Forrest Brizendine  

  Matt Mitchell *  jacktrout.com/teamtrout.html
CALL US 530-926-4540 * INFO@JACKTROUT.COM * 530-918-8879  Trout – Hotline Northern California
Check out San Francisco Chronicle today with an article on Ted Fay of Dunsmuir and a mention about North State Guides.
http://blog.sfgate.com/stienstra/2014/04/23/legend-of-ted-fay-inspires-trout-opener-11-pics/#22717101=7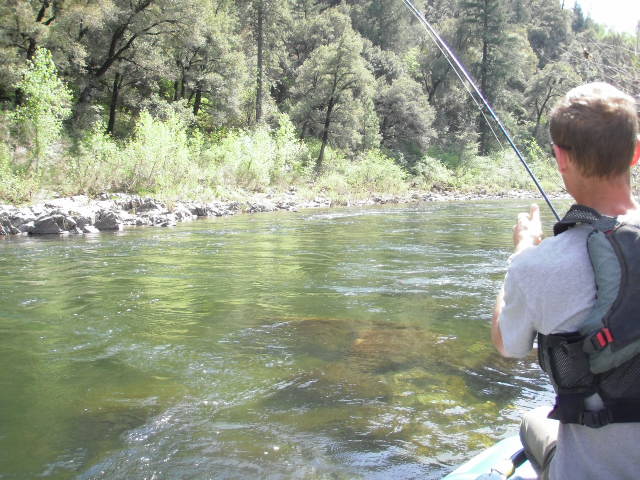 Got back from Chile on April 12th and was out guiding on the Upper Sac a couple of days later.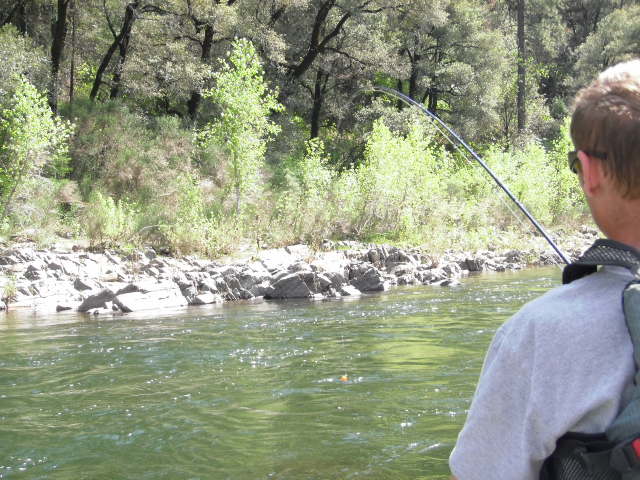 Antoine, my client from France was here staying at the Mount Shasta Resort with mom who lives in Reno, NV. He hadn't never floated before or fly fished on a river, but he said he really liked this first experience and we hooked trout all the way down the river.
< Click on logo for more info on the Mount Shasta Resort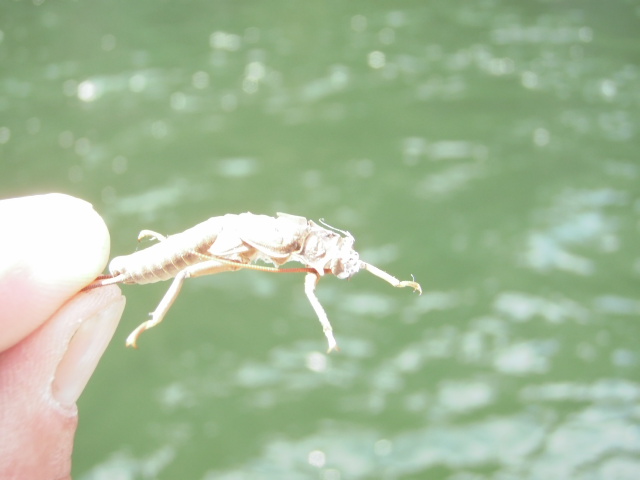 The big salmon flies are starting to hatch and I saw this shuck along the river, that one stone left as it gained its wings and thus starts the next generation of total protein food source for both trout and many animals who live and breath along its shores.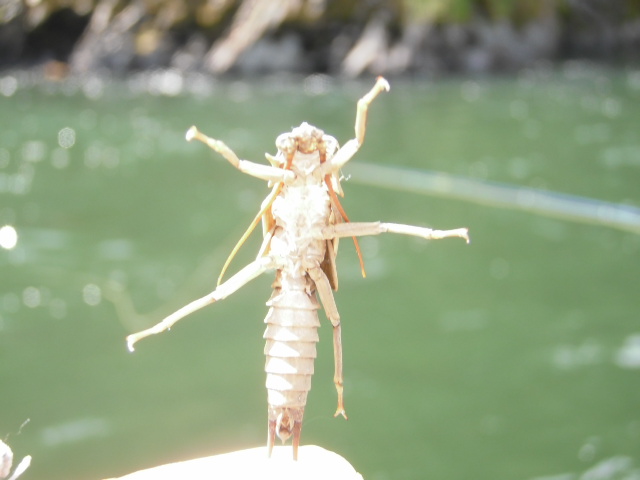 a huge insect that lives in the river up to 4 years and then migrates at night out of the river and clings to shoreside rocks and breaks out of its armour to become a flying insect, mate and lay eggs.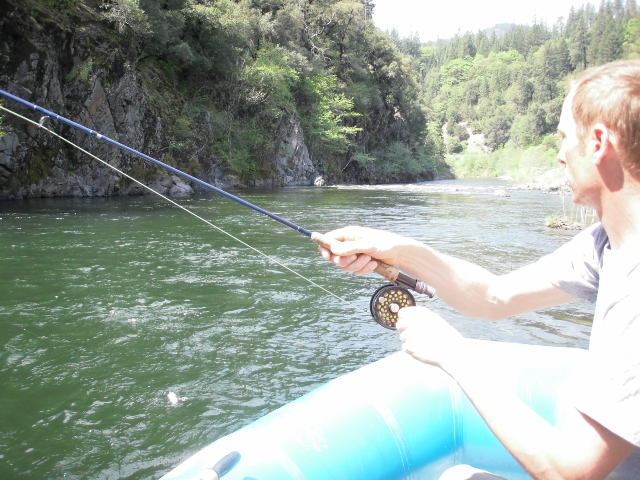 We caught some fish on poxy back hair's ears nymphs size 12, micro may flies 18 and fox poopah size 16 that day. Unbeaded flies have been working well too like the PT size 16 NO bead.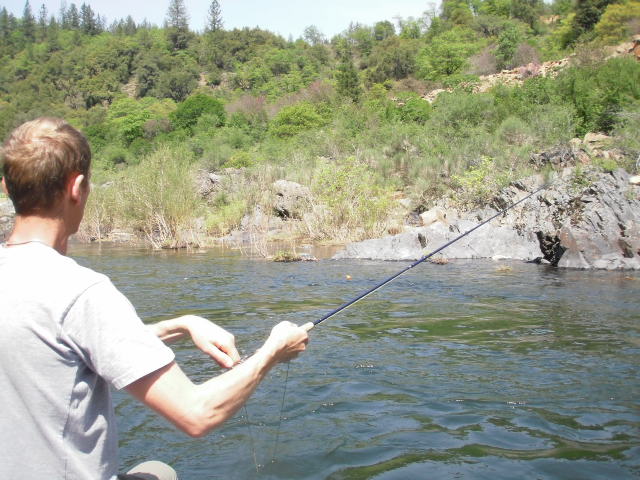 Teaching people how to fly fish out of my raft is a speciality I like to share, as this is my 18 year of doing this trip.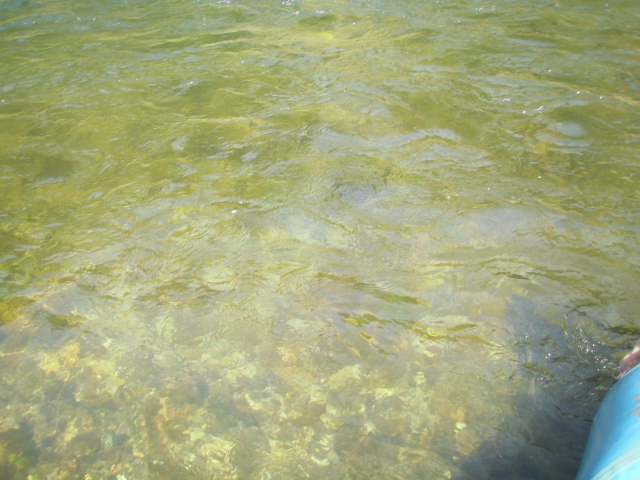 The spring conditions for fly fishing is perfect right now!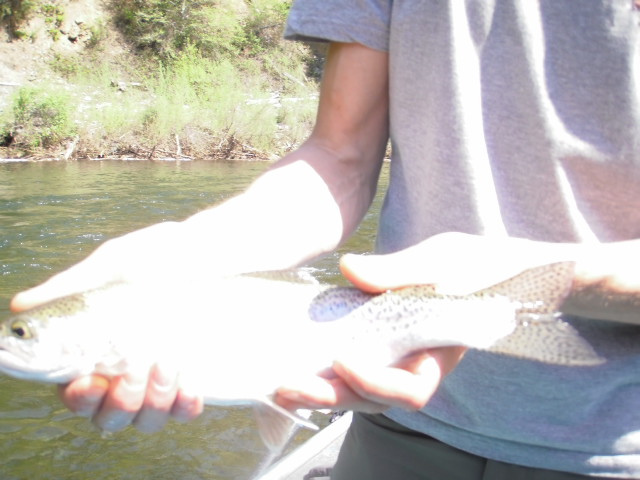 Lots of trout being caught on every trip. We have lost a few big ones on every trip too, but that's what makes it interesting!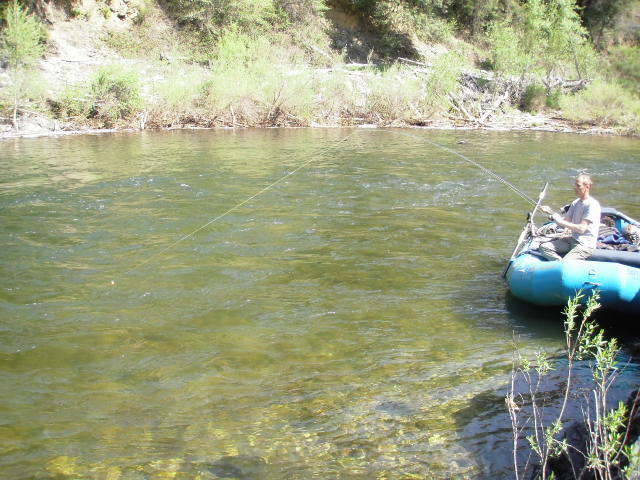 Some of these places we pull up to and fish are incredible, I love it out there!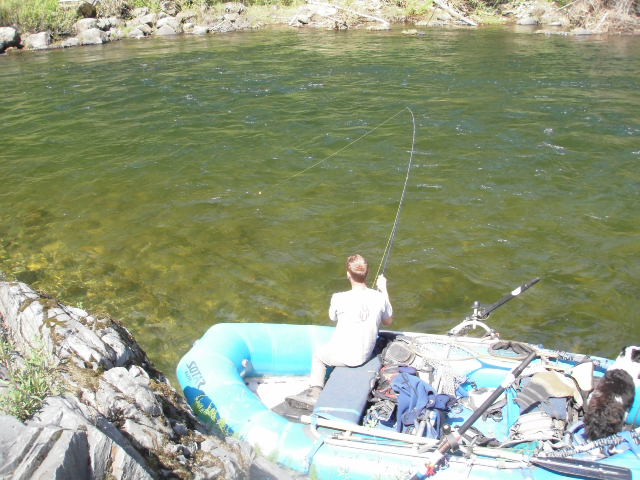 Hard fighting trout that come out swinging and punching and you know you got a battle on your hands my friends.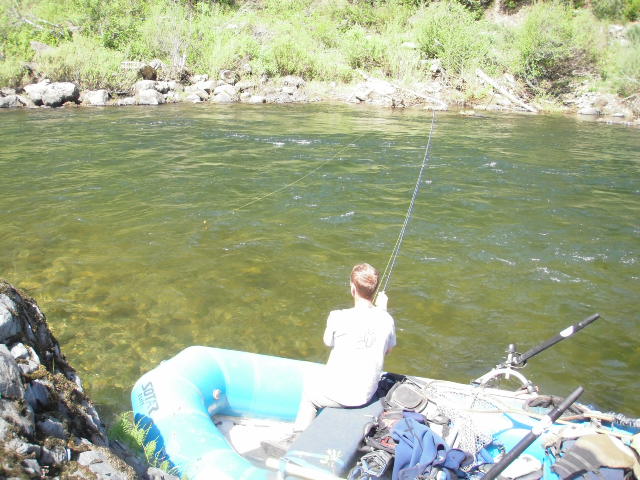 Steady, Steady… Here he comes…
That's a nice trout to land, sure was a great fighter.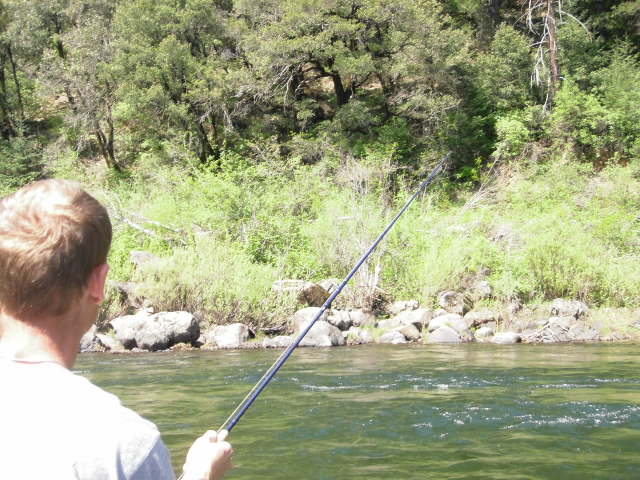 Another one on, here we go.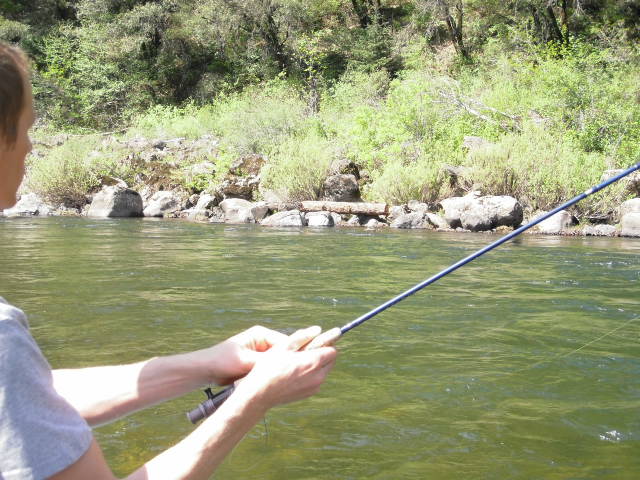 Keep that tip up, it helps keep them attached to the hook better.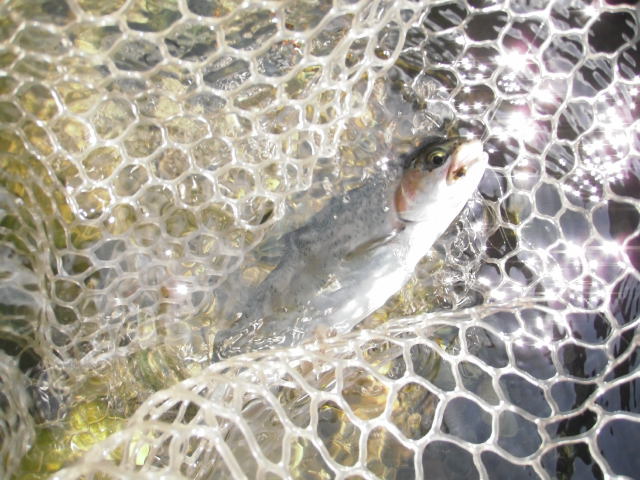 The season is really getting under way now.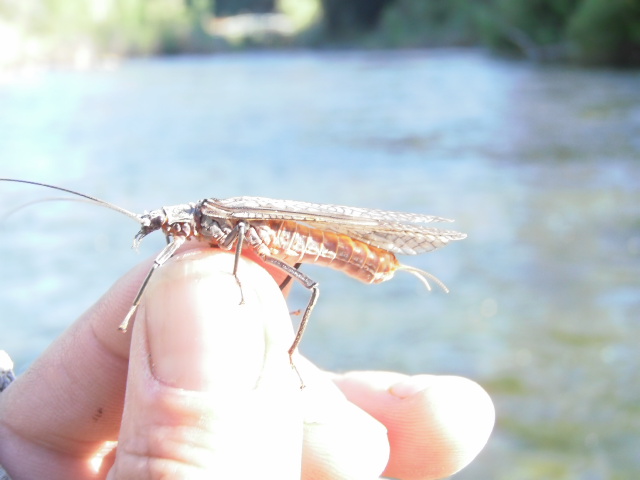 Finger licking good folks, especially if you're a trout. Wouldn't that be fin licking good…?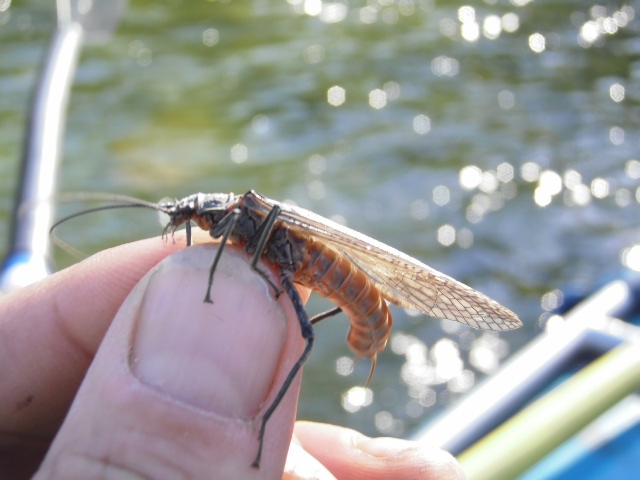 What a coincidence there's a salmon fly like the one that must of flew out of the shuck I found earlier. See how big they are, these insects hatch in the spring and early summer months only, annually. They are a huge food source for many thousands of critters roaming around hungry while we're coming out of the winter months. It's neat to be out in forest and see what Mother Nature has in store for us to learn, so keep your eyes open, it might just be coming right at you.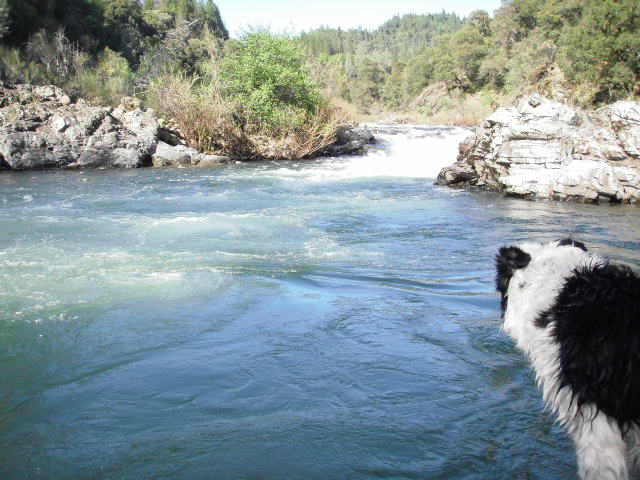 The Zipper Falls, highly suggest you know your way around the Upper Sac and the names of all the rapids before you come out here and try to do this float on your own, you might just become one with the river. I'm a licensed, bonded and insured raft guide with a class 4 certification, this is important to have under your belt if you come out here, just a helpful hint my friends. jt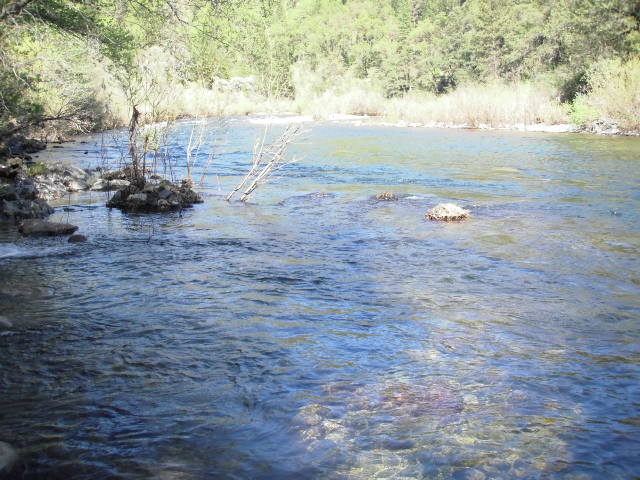 Precious moments indeed, we all need them to re-boot the Intel Pentium Processor in the brain.
Tom Stienstra story on the Upper Sac Legend Ted Fay in the SF Chronicle 04/24/2014
 http://blog.sfgate.com/stienstra/2014/04/23/legend-of-ted-fay-inspires-trout-opener-11-pics/#22717101=7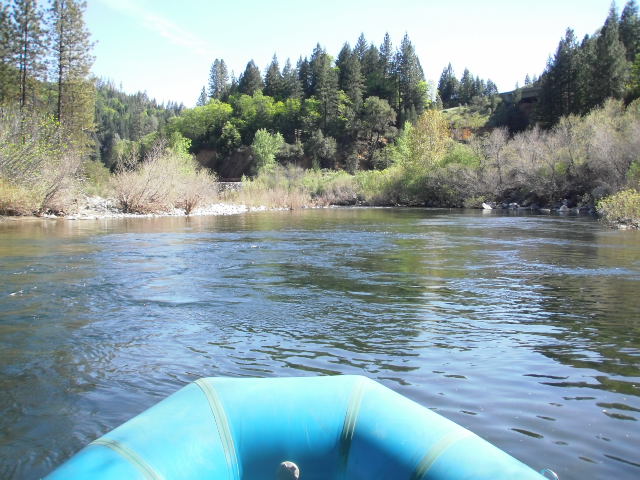 I love this river and every float I do is a special occasion, then the flows get too low to float and I wade it.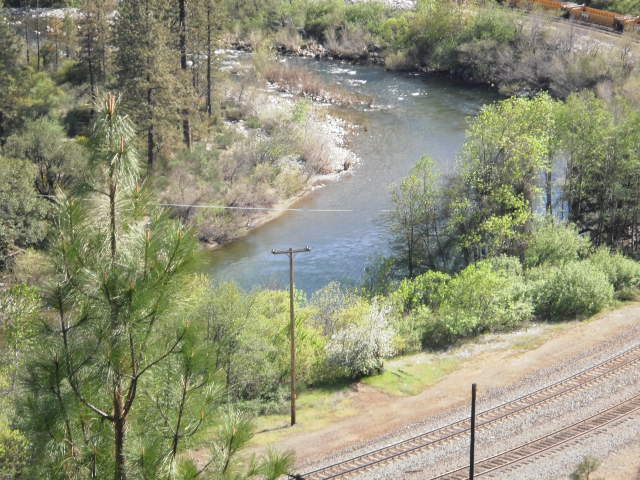 The LaMoine bend, what a sight for sore eyes, it has been too long and it's great to be back at my international home river, the Upper Sacramento River in far Northern California. I might be some sort of historian traveler, guiding all over the place, but the Sacramento River is my home river and it always will be. Jack Trout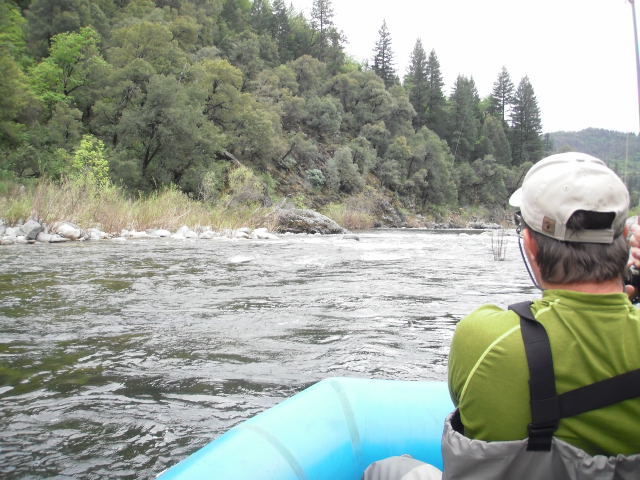 My great client Scott Fitzgerald came up and we had a great time catching as many as 14 trout on dry flies out of my raft on a rainy misty day on the Upper Sacramento River, near Dunsmuir California.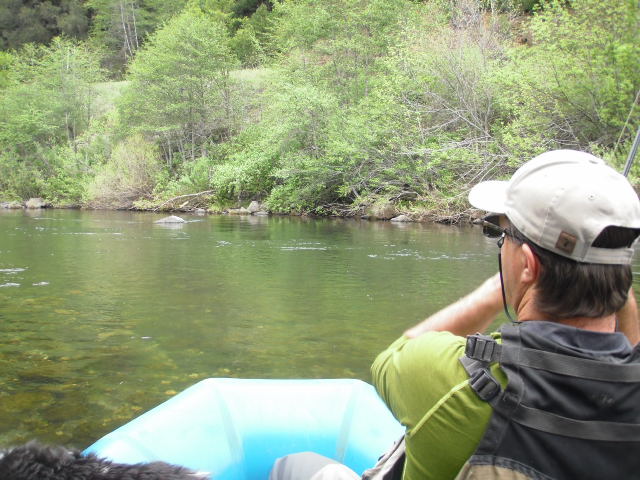 That day the PMD's were hatching so a creamy size 16 lt. cahill was the ticket. That's all we used all day long.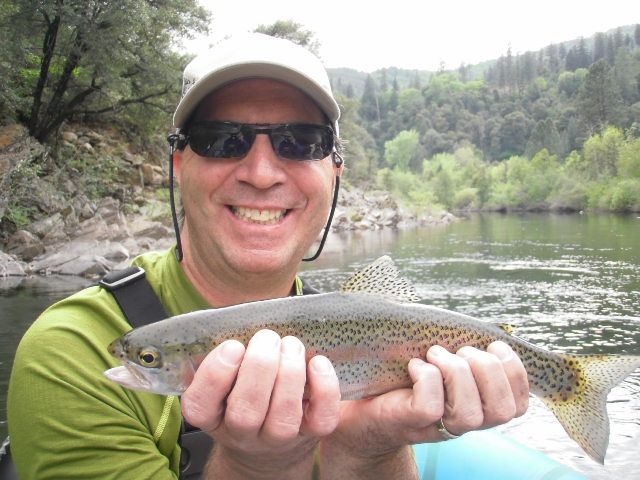 This was one we landed but we lost 2 other that were huge, and they were slurppers for sure. Way to go Scott!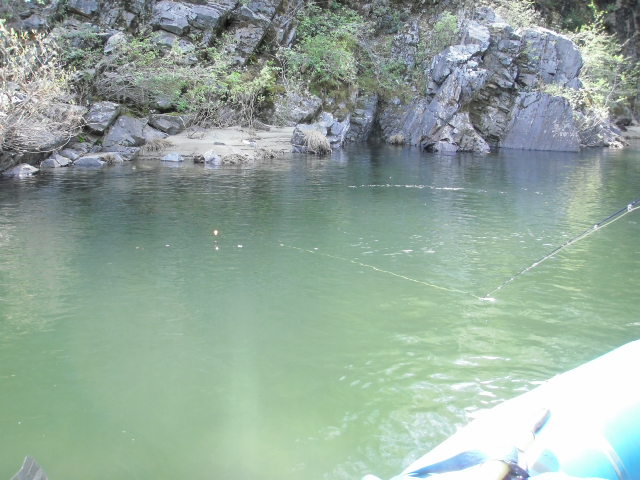 Give a call if you're interested in heading out with me on my special raft fly fishing trip on the Upper Sac.
530-916-4540 * Info@jacktrout.com * 530-918-8879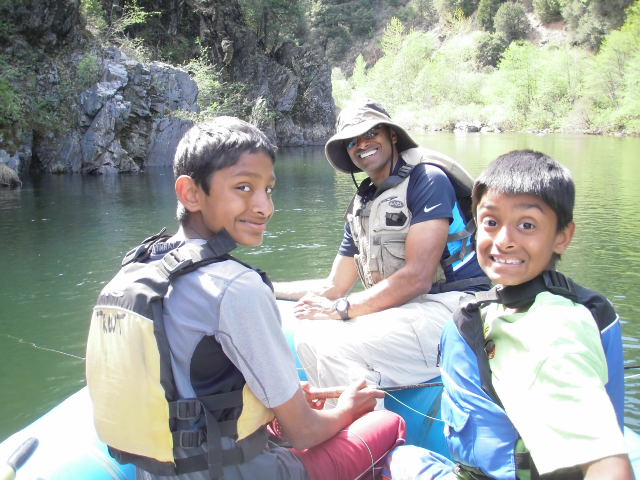 We instruct families, beginners, pioneers, coin collectors, garden lovers, brewery masters, kid at hearts, horse enthusiast, Big Bird and Floyd the barber!
At Jack Trout Fly Fishing International, We Guide The World.

It just keep's getting better when you're out floating on the Upper Sac and catching trout like this!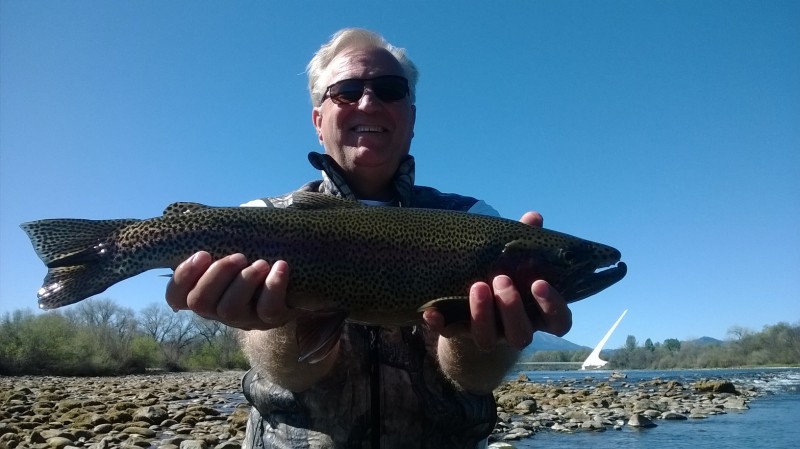 Down below,  on the Lower Sacramento River, guide Forrest Brizindine is experiencing excellent spring time conditions for catching football sized trout.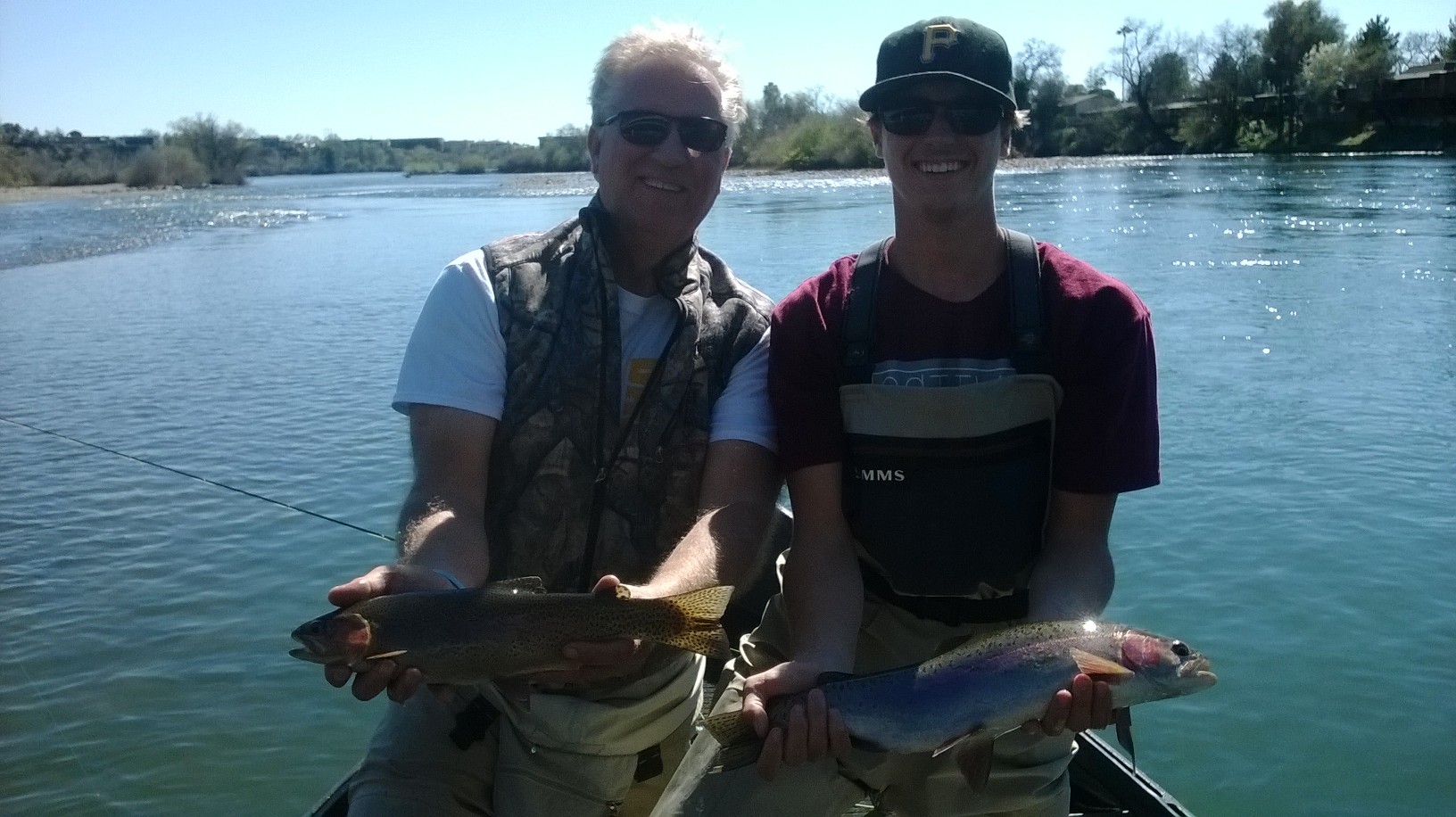 So cliche, but like father like son, it just doesn't get any better folks. Enjoy those Lower Sac trout and give us a call for guiding on the Lower Sacramento River from Redding to Anderson and Red Bluff. 530-918-8879 Trout Hotline.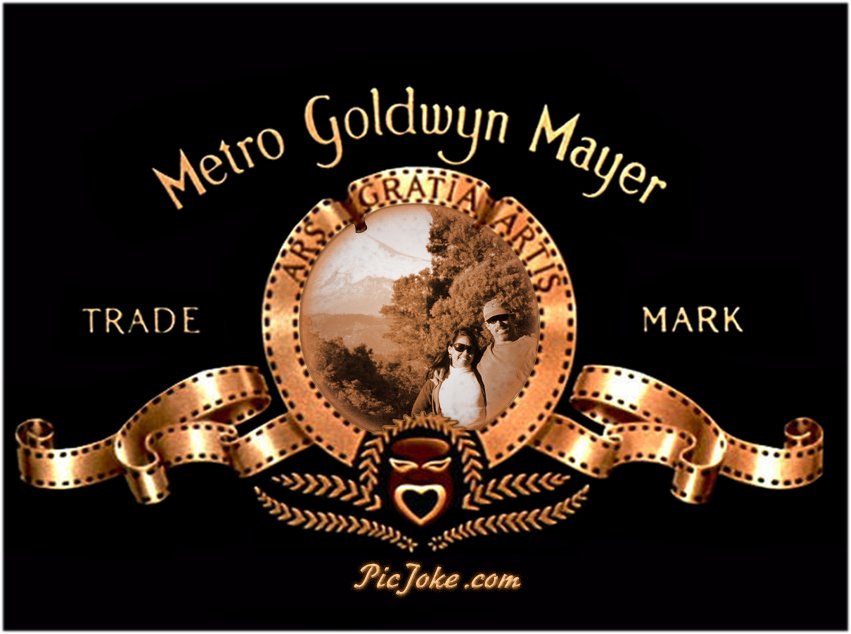 Thanks for watching our adventures, and thank you so much for all your support and fly fishing and touring business, we really appreciate it,
Jack & Carola Trout & Team Trout Guides