*****SUMMER FISHING SCHEDULE CHANGES NOW 6 AM TO NOON – 4 PM TO DARK FOR MOST PRODUCTIVE FLY FISHING ON THE McCLOUD & UPPER SAC!*****
---

---
*****FALL SIGN-UPS FOR STEELHEAD FISHING FOR SEPTEMBER – OCTOBER – NOVEMBER*****
---
---
*****CHILE & ARGENTINA SIGN-UPS FOR SINGLE DAY FLOATS AND WEEK PACKAGES FOR NOVEMBER THROUGH APRIL 2010*****
---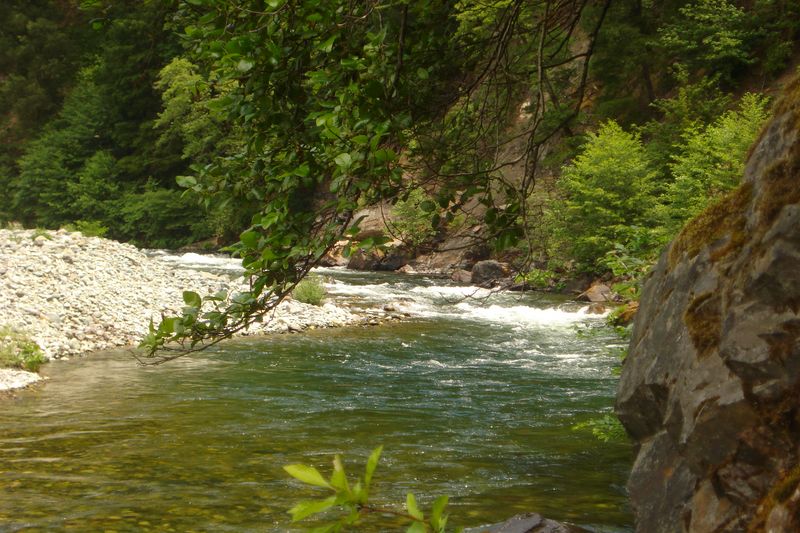 ---
Wow, what a nice room with a view! It sure has been fantastic weather here in the Mount Shasta area for several weeks now.
We had a big thunder storm last week that gave us a nice mid summer drenching, kind of rare these days for August. This summer reminds of the summer of 1994 when we experienced record heat, some surprising mid summer rains and later came the force of winter that dumped huge amounts of snow and our reservoirs were all full after March. Yea, I'm going out on a limb here folks and say this winter will fill our reservoirs. How do I know you ask? I just see it and feel it when I'm out in the forest, just an instinctive guess, I guess you would call it!
So hold on to your hat this winter will be remembered for a long time. It will start early and last through Christmas off and on and the Mt Shasta Ski Park will open before Thanksgiving.
That's my prediction and I'm sticking to it!
*****CALIFORNIA DEAD AND GONE*****
Now what's all this horse pucky that the California Dream is over?
That we are out to lunch, gone fishing. That are State is near bankruptcy and our lands are filled with quicksand. I've heard what the national media is saying and I have to say, it isn't all doom and gloom folks. If you live outside of California and are hearing these things, there are some of us that are having a fantastic year in business in California. What I am hearing on the news is completely one-sided, yes I know of the problems out there and trust me I do feel for folks in there time of need. But likewise, hanging out with Chicken Little waiting for the sky to fall is no way to conduct a recovery. Think offense people, I called all my past clients in March letting them know of the great fishing opportunities this past spring and "BLAMO" people called me back
and booked trips in record numbers. (I did it all on SKYPE from Chile for hardly nothing)-(BITE ME AT&T I'm keeping my money away from you!)
I am having my best year since 2004 and I'm not looking back!
I think part of it too is attitude, I have refused to buy into this
economy crap and have kept the blinders on like that great underdog race horse – Mind That Bird. (Calvin Bo-Rail Borrell you are a stud!)
I have stepped up my marketing and it is paying off.
So I say to those you out there writing off California and those of you that we all call neighbors who are throwing up your hands and allowing this theory of negativity to grow, to get off your duff and make something happen that will benefit us all in the Golden State.
There are some great opportunities out there right under our noses
and trust me we will be back, we're California.
As our lonely nation turns it's eyes towards you – California is a the modern day Joe DiMaggio in a song we all remember, the one Mrs. Robinson still talks about…
Here's to you California, only Jolting Joe has died and gone away!
I love you.
We still have the best weather, restaurants, weather, 8th largest economy on Earth, Marin County is the slimmest people in the United
States, best water, and most of the best innovative ideas any where,
as well as great music.
The best rivers, lakes and high mountain peaks!
And last but not least;
WE HAVE THE BEST WEATHER ON EARTH!! ASK CAROLA, SHE REMINDS ME DAILY!!
So the next time you start to write off California, think the best my friend not the worst, the change starts with you!
Saludos, Jack & Carola Trout
P.S. The economy has turned for the better, I believe it!
---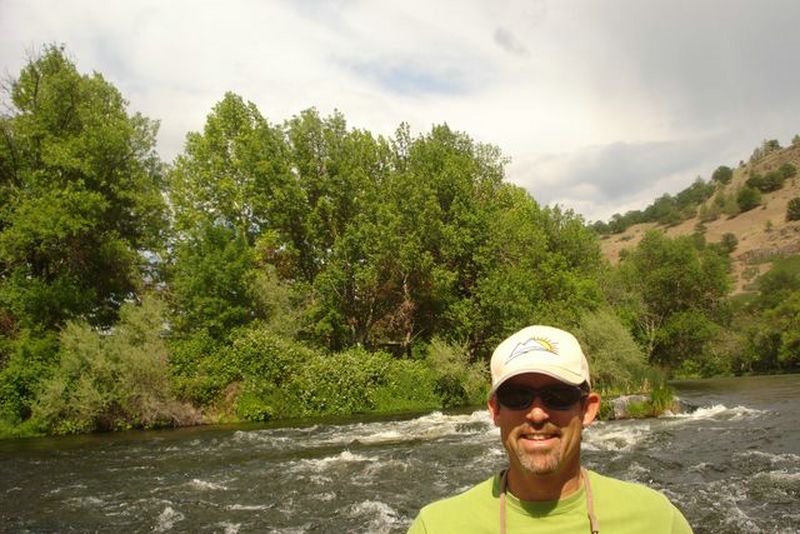 ---
Thanks to all of those folks I guided this year, I couldn't do it with out you!
Carola and I are hanging out at our home in Mount Shasta, California.
I have today off so we are going to Lake Siskiyou after I write this
and a little dry fly fishing tonight on the Upper Sac always makes life interesting.
I would like to thank the countless people who have come up to Carola and I and have welcomed Carola into the Mount Shasta area.
It sure is the greatest times of both of our lives!!
Thanks from Jack & Carola
---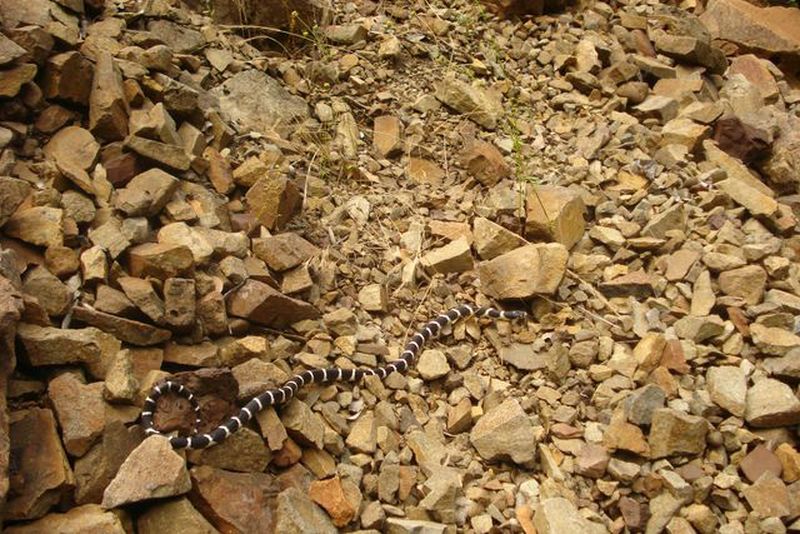 ---
The King Snake is the king of the forest! One time on the McCloud River I witnessed a Rattle Snake and a King Snake with pistols loaded
at high-noon in a standoff at Bald Mountain Canyon. The Rattle Snake drew first but the King Snake was not fazed but his venom and soon began to strangle the little noise maker. I felt so privileged to be in the audience in this battle of the ages until death did them part.
That day, I didn't have a camera nor did I have this web log then, but the memory lives on in my mind as one of my greatest wildlife moments. Maybe you have a story you could share with us? ….
---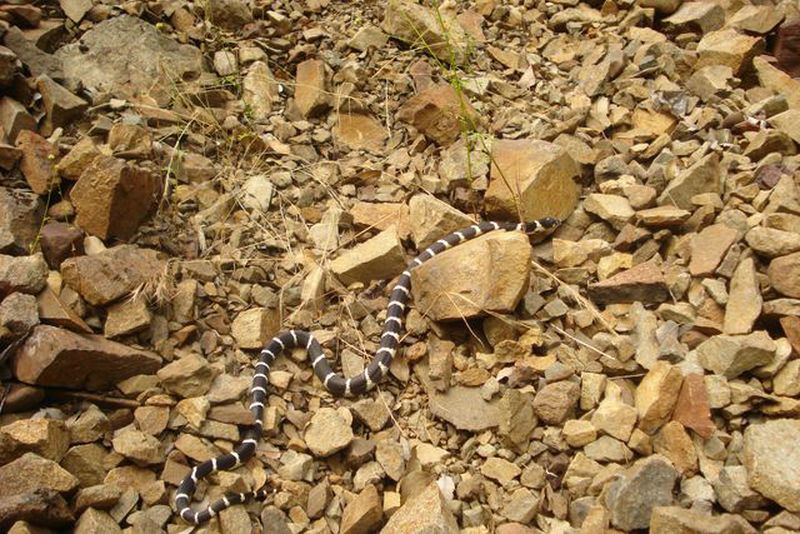 ---
Black and white colors makes up a King Snake's decor but the rare sighting is the California King Snake which is Black, white and orange.
(Of course it makes sense, California King Snake has a flare of colors, sounds like my State in a nut shell!!)
Just like California full of colors but doesn't bite!
---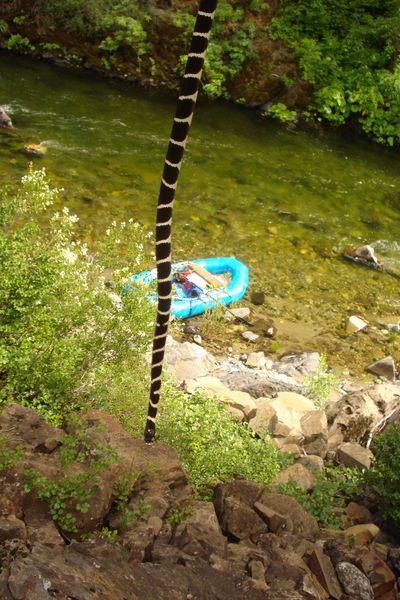 ---
I love snakes, last week I saw three rattle snakes in 3 days out guiding. All snakes have value if you just give them a chance and don't kill them, they will run off and hide soon enough….
---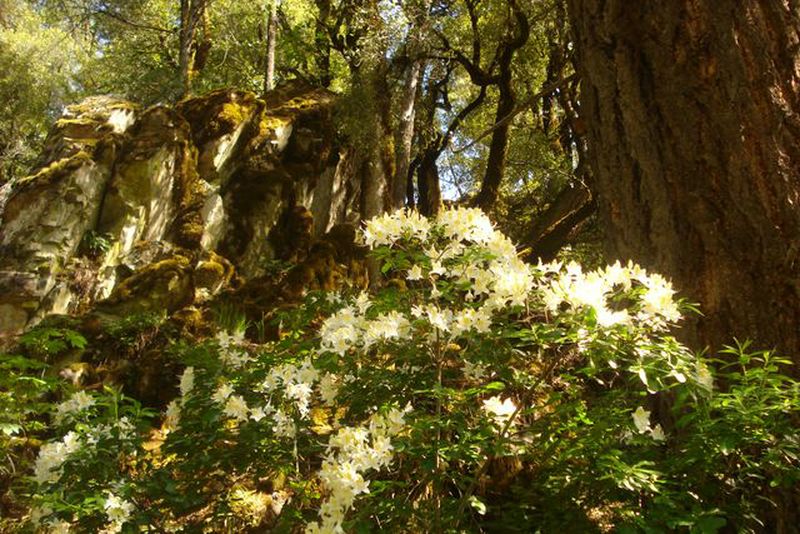 ---
Wild Azalea was blooming hard in late spring on the McCloud River.
---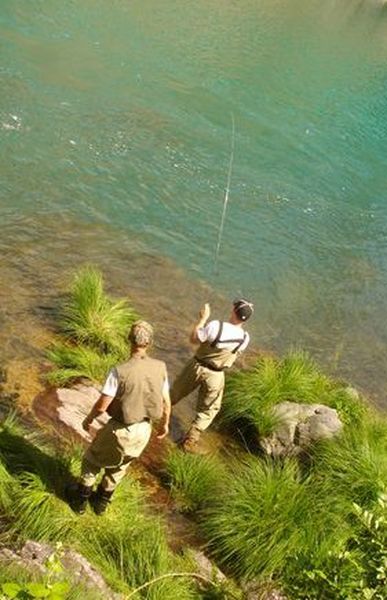 ---
Two bros out fishing together landing nice rainbows with pops looking on!
Right on Sizzlers!
---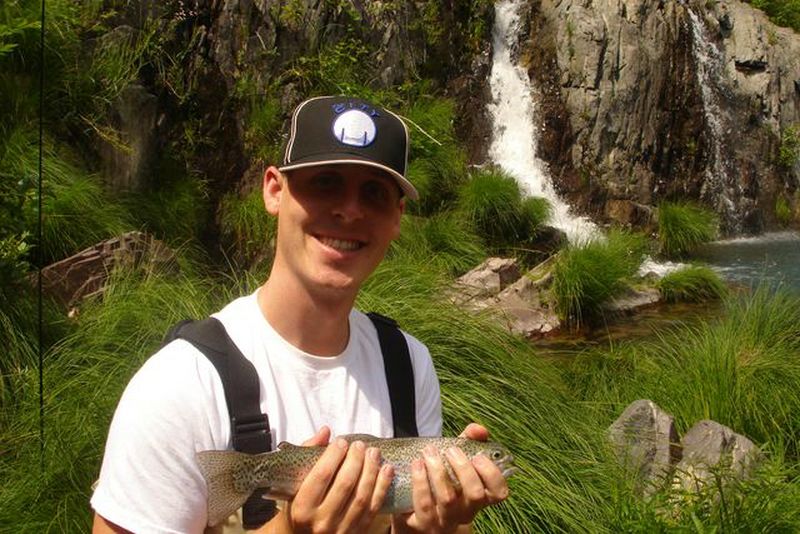 ---
Nice trout bro!
---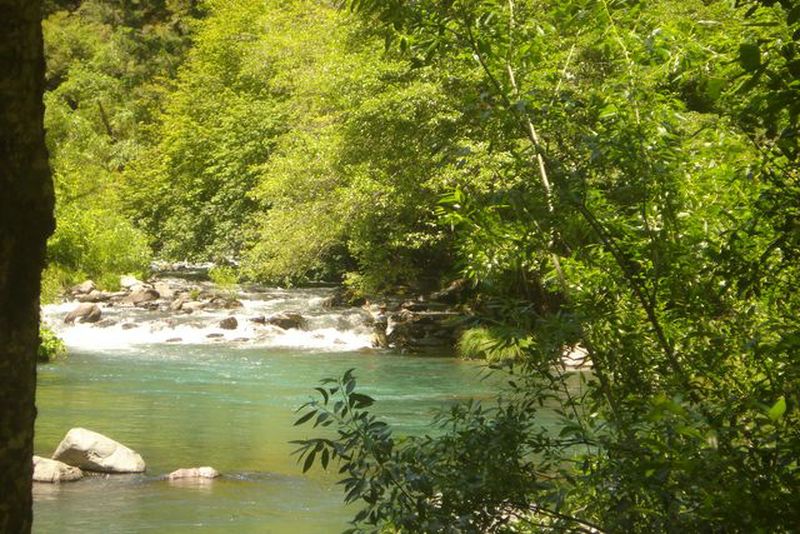 ---
Can you see the fly fishermen with the trout on?
Camo-Man!
---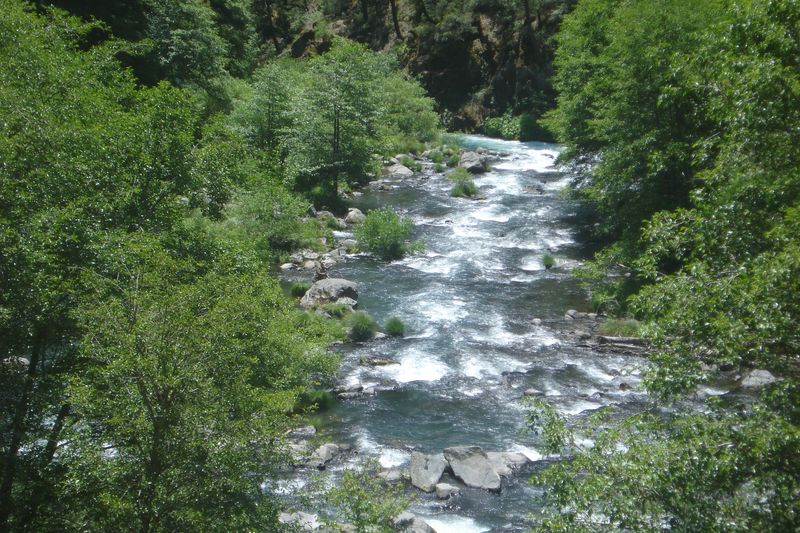 ---
The perfect pockets of water always hold trout, especially this time of year.
---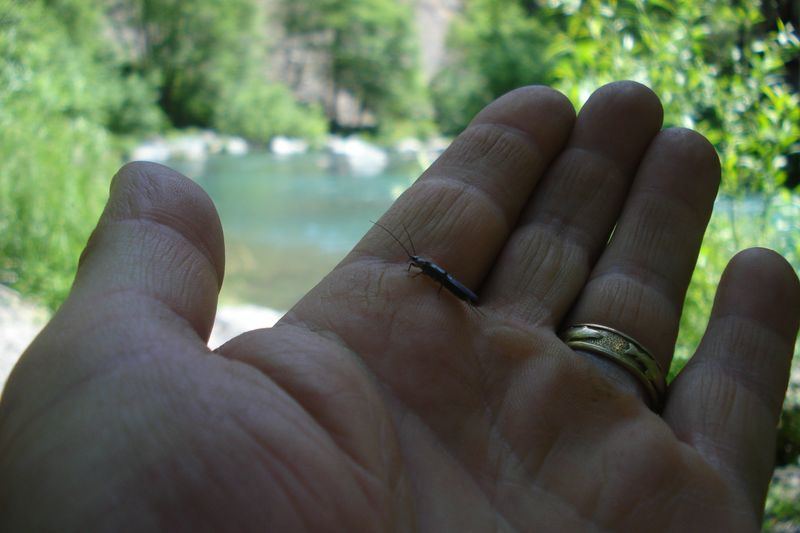 ---
The little Brown Stones coming in a theatre near you!
---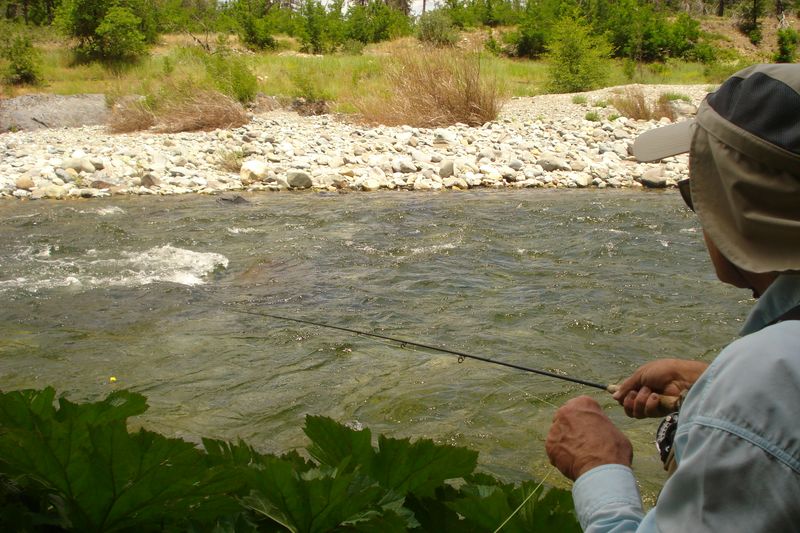 ---
Sneaking up on trout is the way to go now.
---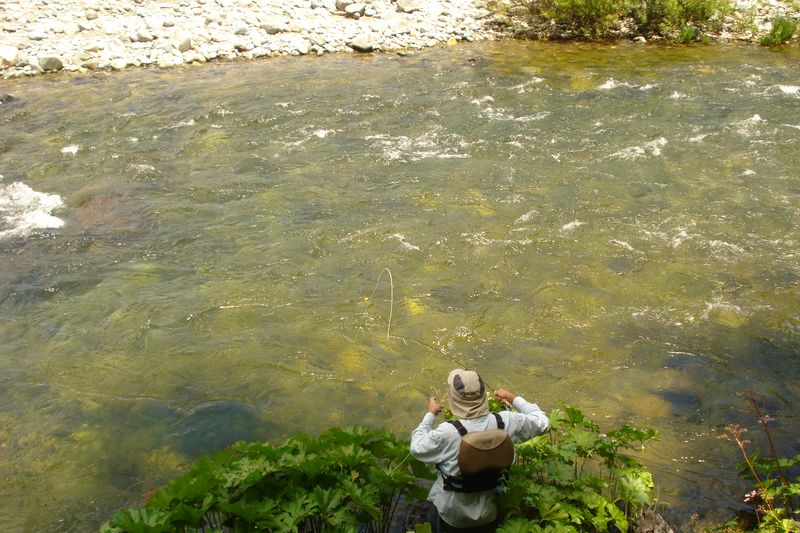 ---
More slack longer drift, makes sense…
---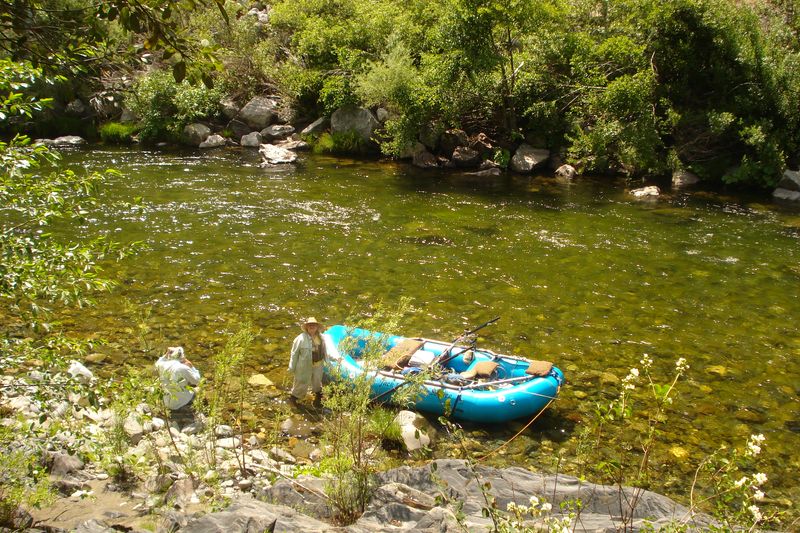 ---
Classic trip, I agree.
---
---
Fish on – bent rod – better than an ipod!
---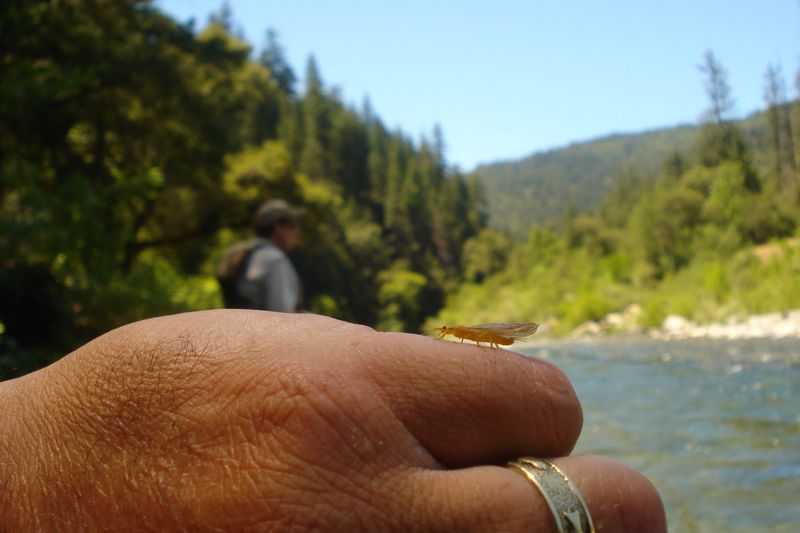 ---
Little Yellow Stone – Also known as Sally!
---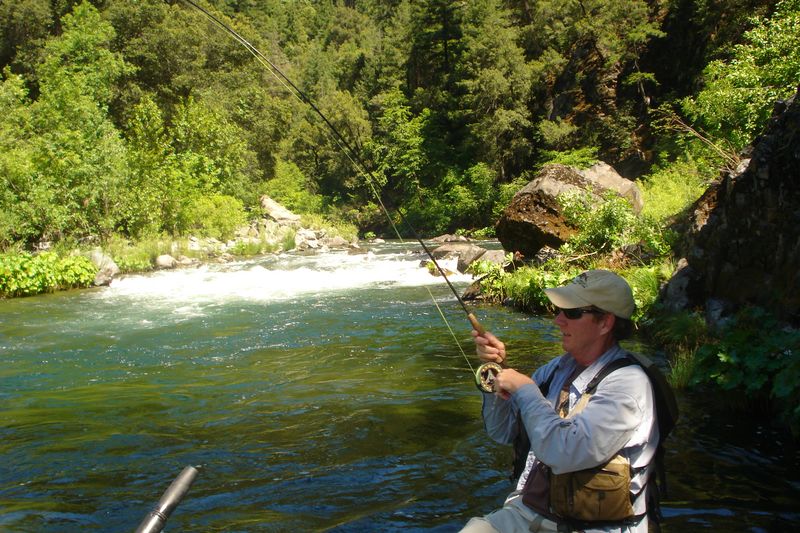 ---
Fish Hawk on the Trout clock!
---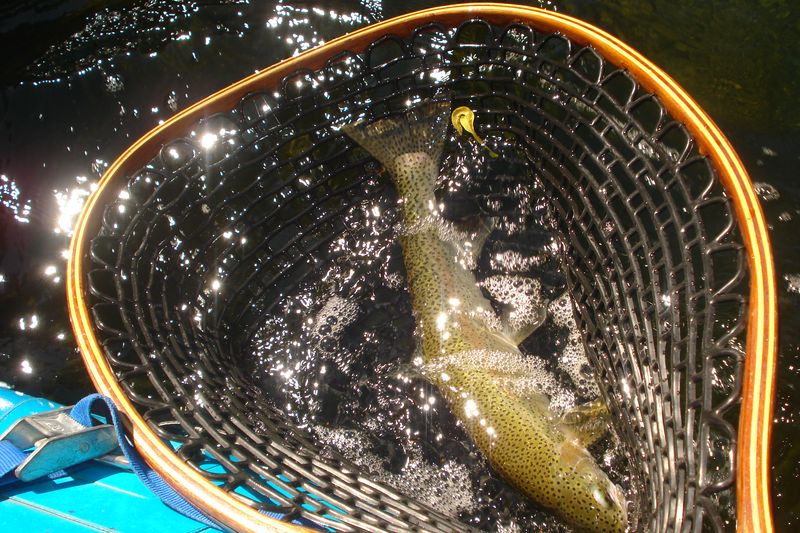 ---
Look what we got in the basket Fish Hawk, the real deal.
---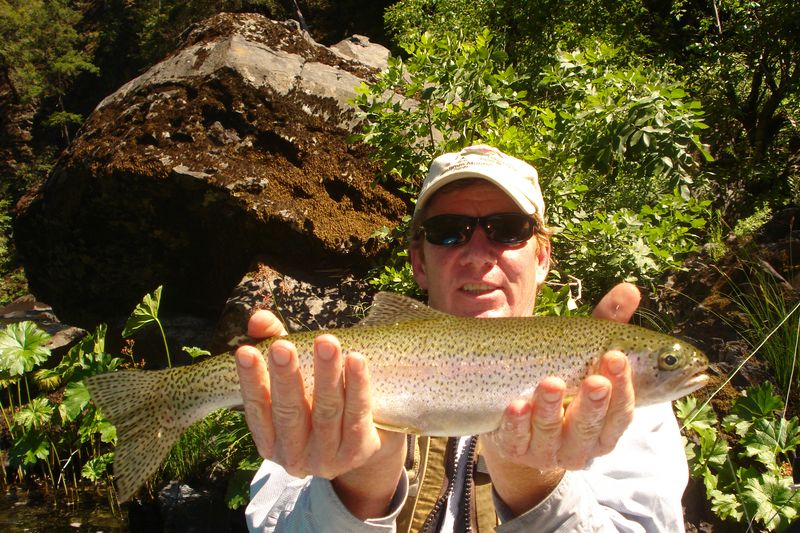 ---
Tom Hawkins AKA FISH HAWK with a beauty from the Upper Sac!
CONGRATULATIONS TOM HAWKINS – YOU'RE THE SIZZLER OF THE WEEK AWARD WINNER!!
WAY TO GO SIZZLER!!
JACK & CAROLA
---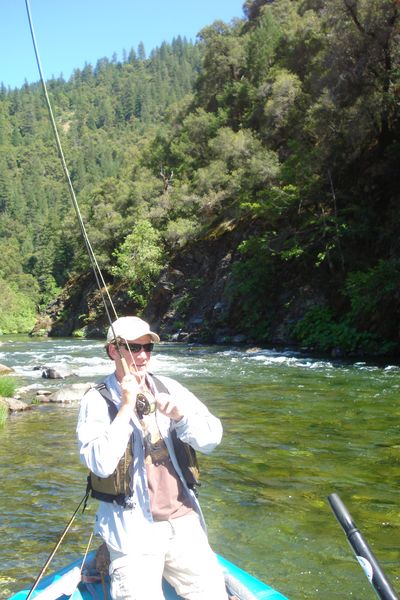 ---
Yet another….>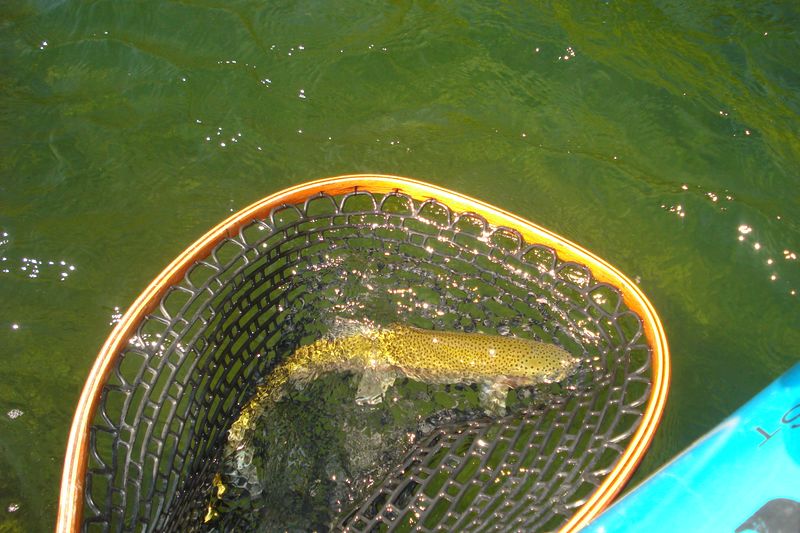 ---
So sweet a nice healthy summer trout!
---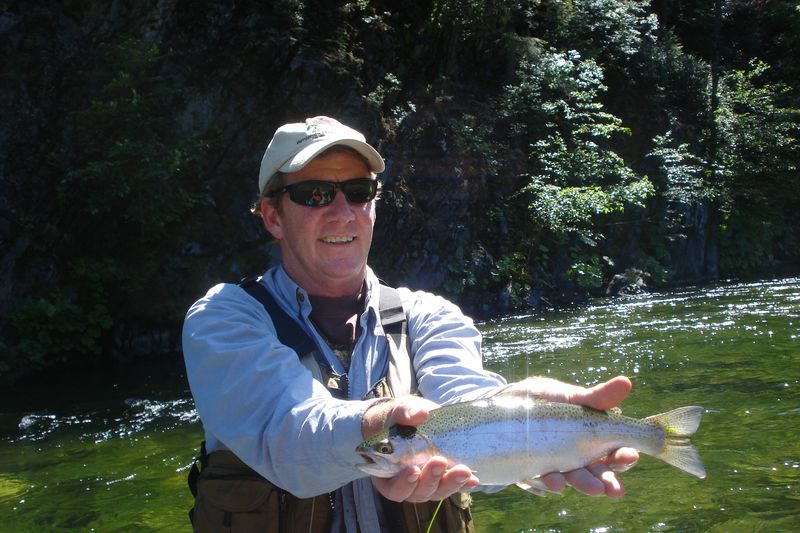 ---
Now that's a Kamloop up from Shasta Lake! This time of year many trout head up from Shasta Lake to escape the heat and breath some fresh oxygenated white water.
Trout looks like a steelhead….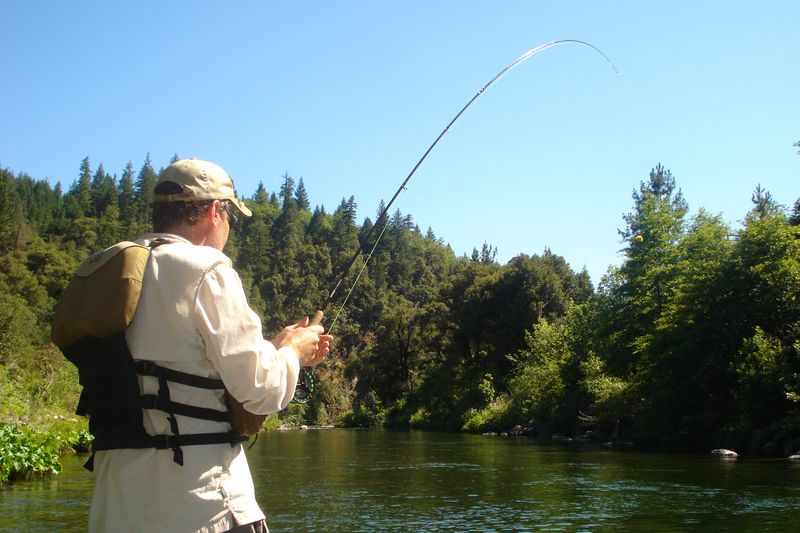 ---
Burke's turn to hook up!
---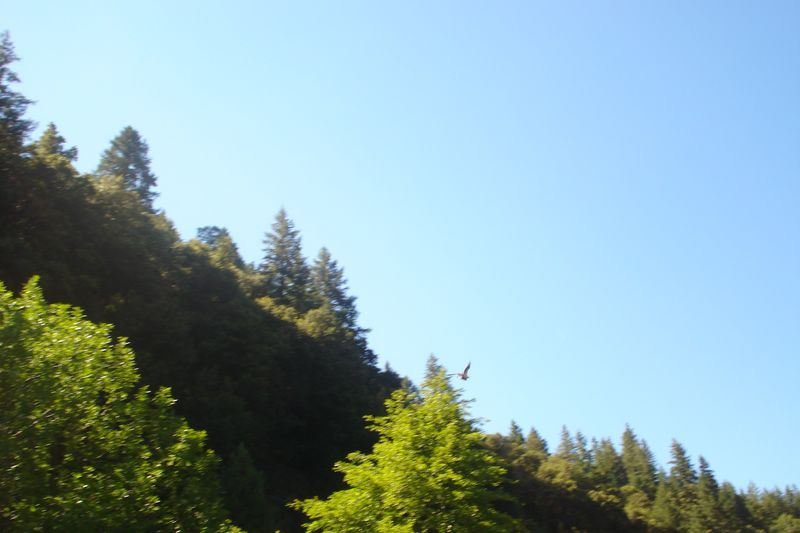 ---
As the Osprey flies off with a trout of his own, I stop and thank Tom and Burke for coming up again to the Mount Shasta area for a great guide trip!
Tom and Burke call me soon as I leave for Chile this year on November 7th. Though I will have other guides available for the steelhead season in Northern California, Carola and I will be guiding in Chile until April 15th, 2010
---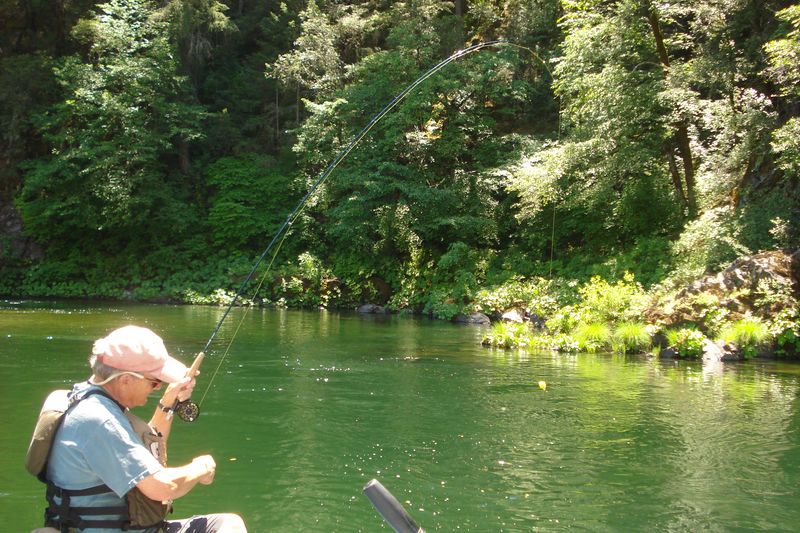 ---
Is that Tom Shaddox back for more action!
---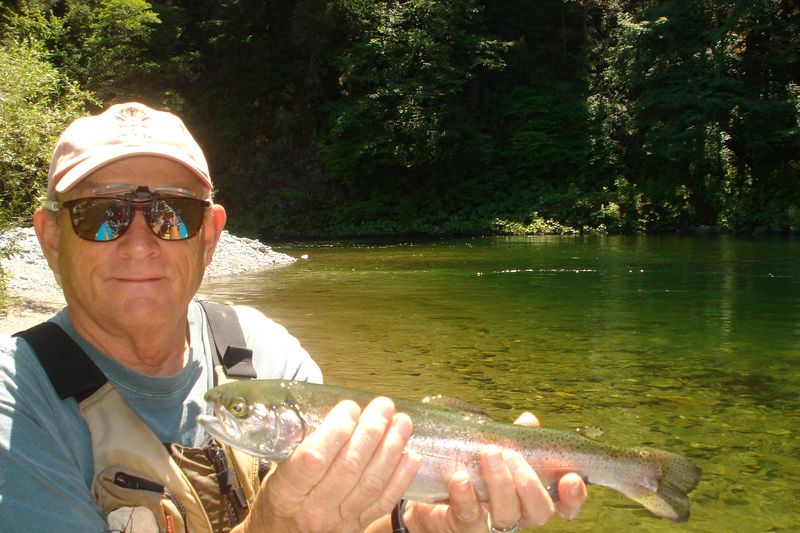 ---
That took all of 5 minutes to hook up Tom.
---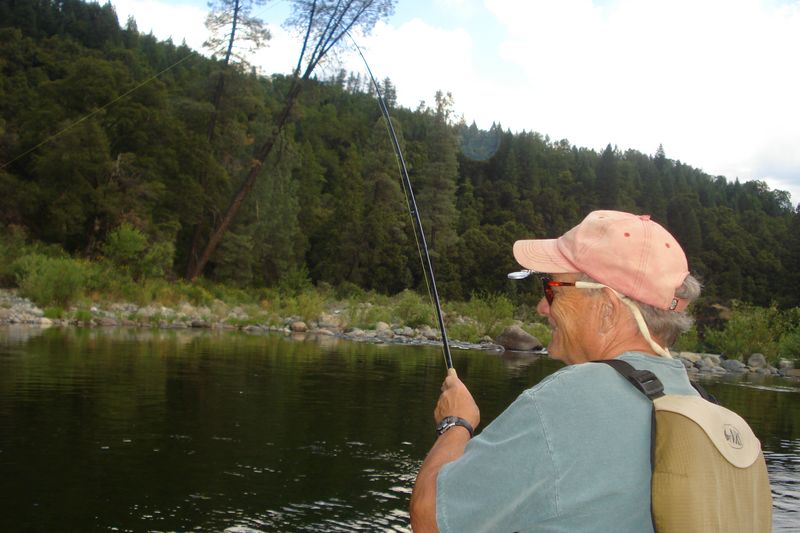 ---
Tom loves being up here in Siskiyou County, I think he plans to move here one day!
---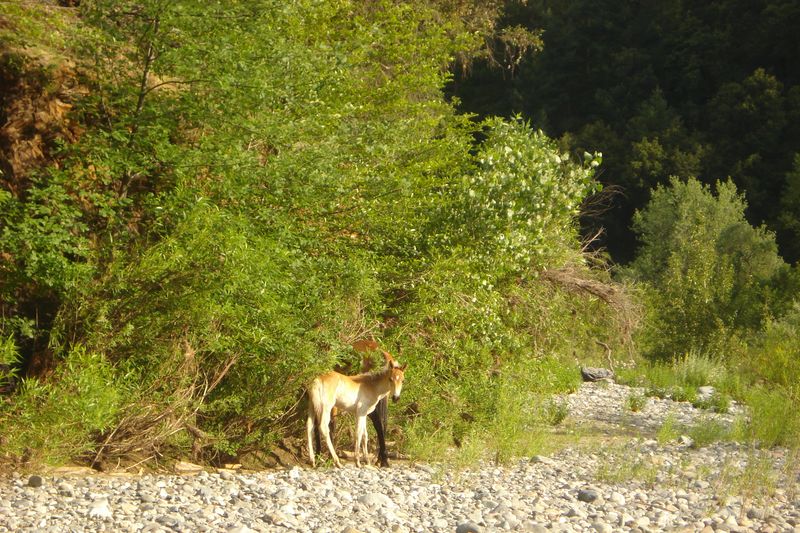 ---
Did you know there are over dozen wild horses on the east side of Interstate 5 living on the Upper Sac near McCardle Flats?
I have seen them for the last 3 years and this colt is part of their new generation.
---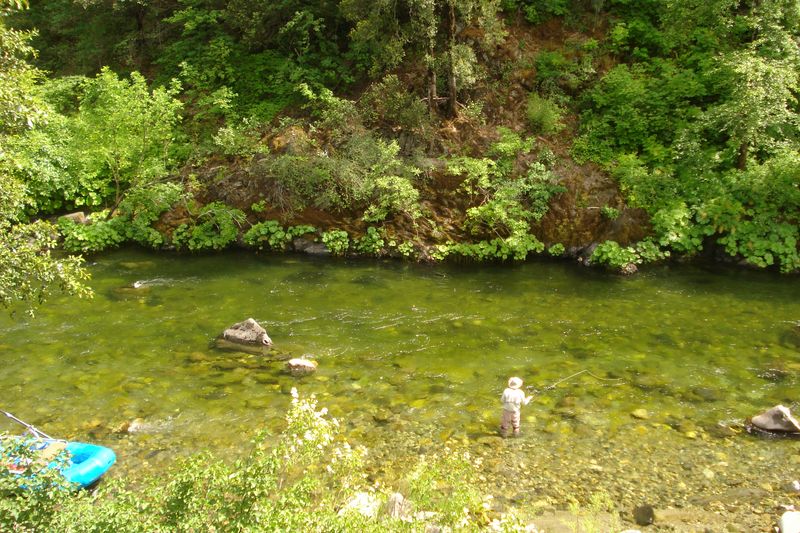 ---
Winner of the fly fishing lifetime achievement award: Chuck Persyn – Chuck Persyn –
Chuck Persyn – Chuck Persyn –
---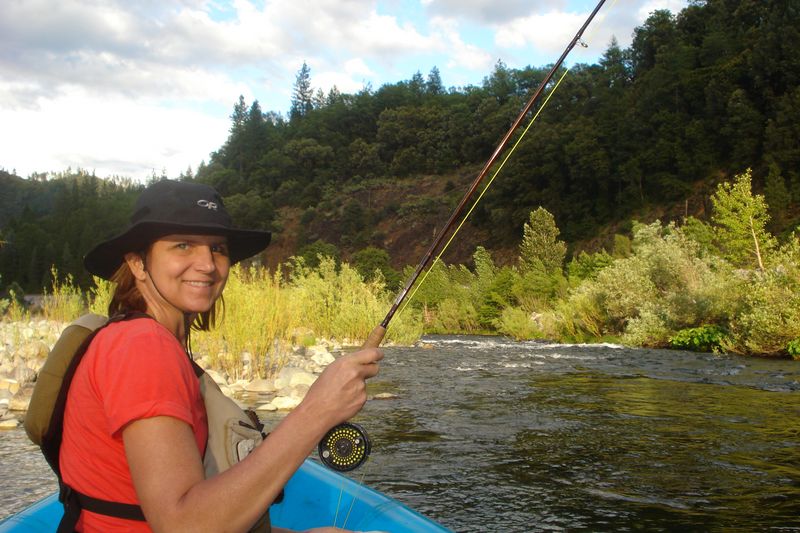 ---
Why howdy Yvonne, hope to see you and pops in the fall!
---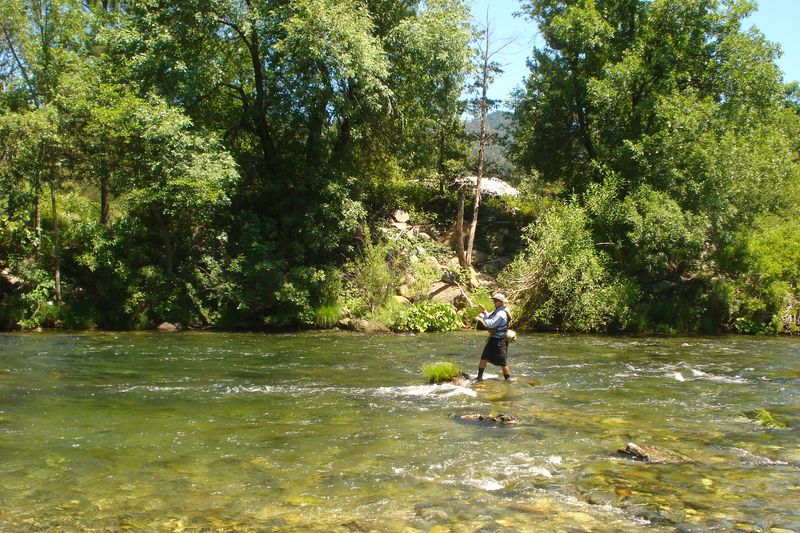 ---
Brady Clark is at the plate Ladies and Gentlemen!
---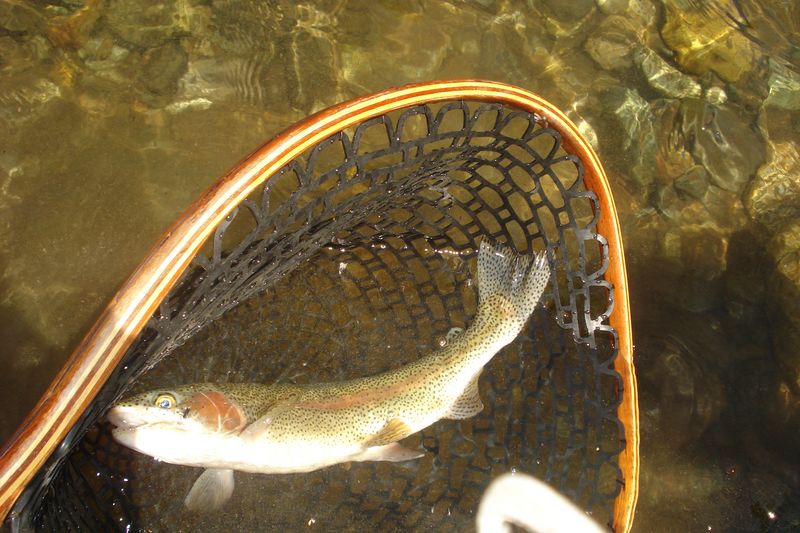 ---
The perfect game was at bat when Brady Clark stepped up to the plate and led off with this R.B.I !
Rainbow – Batted – In
---
---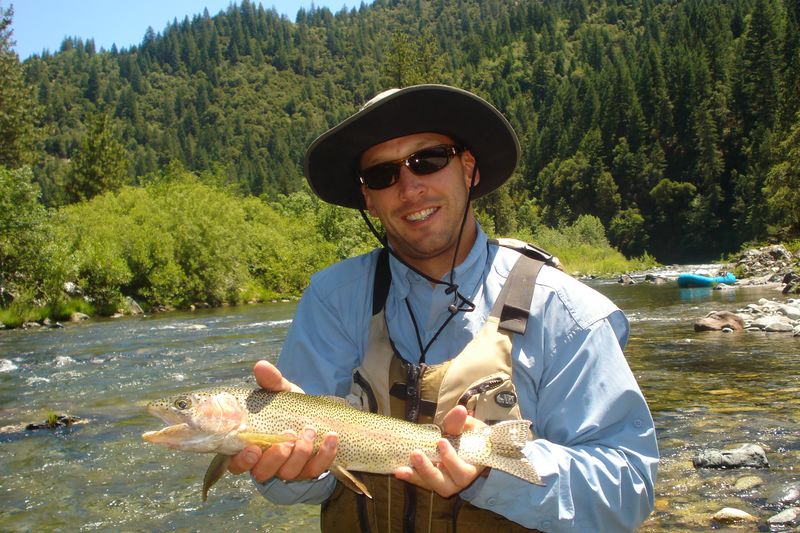 ---
Major League Baseball Fame –
Brady Clark,
MILWAUKEE — The Milwaukee Brewers today reached agreement with outfielder Brady Clark on a one-year contract, it was announced today by Brewers Executive Vice President and General Manager Doug Melvin. The agreement was reached prior to today's scheduled salary arbitration hearing. Per club policy, no terms were released.
Clark, 32, enjoyed his finest season as a Major Leaguer in 2005, hitting .306 as the Brewers everyday centerfielder and leadoff hitter. He established career-highs in hits (183), doubles (31), home runs (13) and RBI (53). Clark also was among the National League leaders in batting average (three-way tie for eighth) and hit batsmen (third with 18).
The 2005 season marked Clark's third season with the Brewers as he was claimed off waivers from the New York Mets on January 21, 2003. He previously played with the Mets (2002) and the Cincinnati Reds (2000-2002). Clark was originally signed as a non-drafted free agent by the Reds on January 13, 1996.
http://milwaukee.brewers.mlb.com/news/press_releases/press_release.jsp?ymd=20060208&content_id=1308606&vkey=pr_mil&fext=.jsp&c_id=mil
---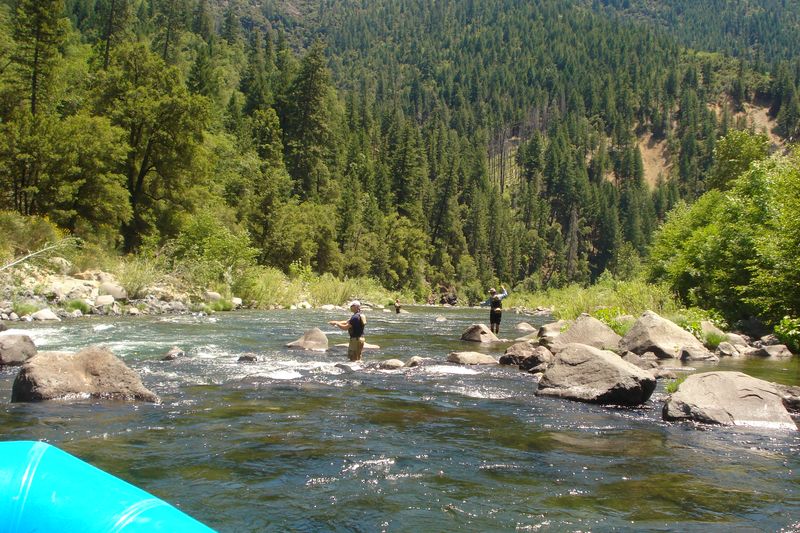 ---
Pocket Water – Pocket Water – Pocket Water – Pocket Water
---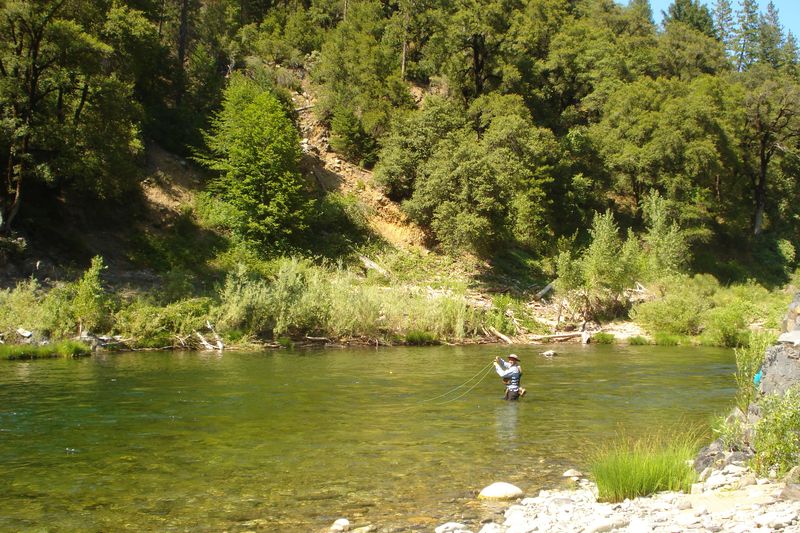 ---
Bases are loaded and Brady's at bat!
---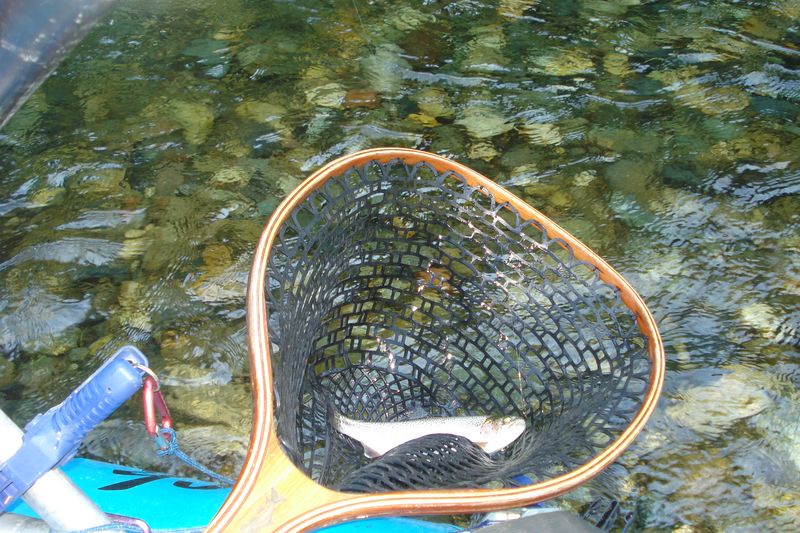 ---
Nice single my friend!
---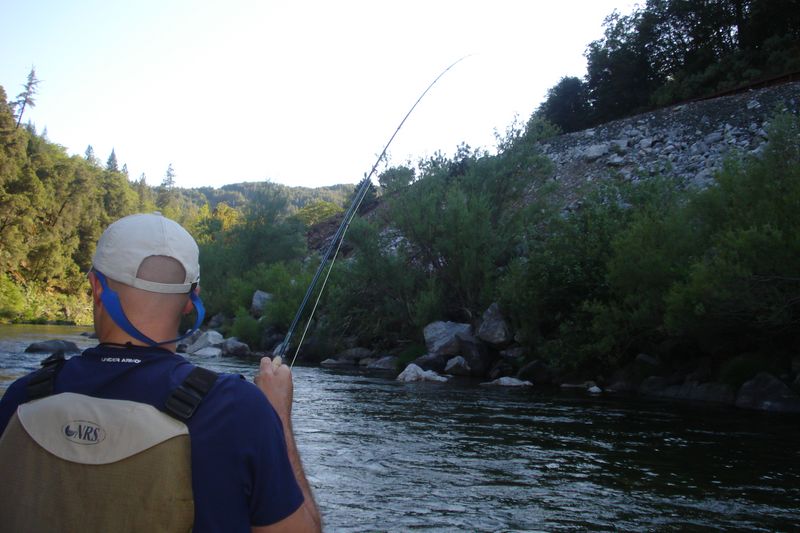 ---
Chris Clark the bear lover, with a decent trout on.
---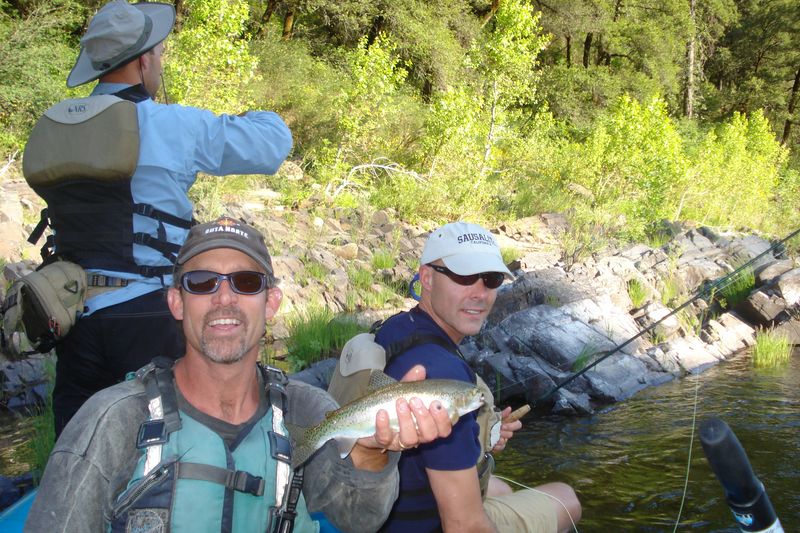 ---
Chris was so happy that he has seen 3 bears in two years fishing and rafting the Upper Sac with me.
See you and Brady on August 20th & 21st!1
---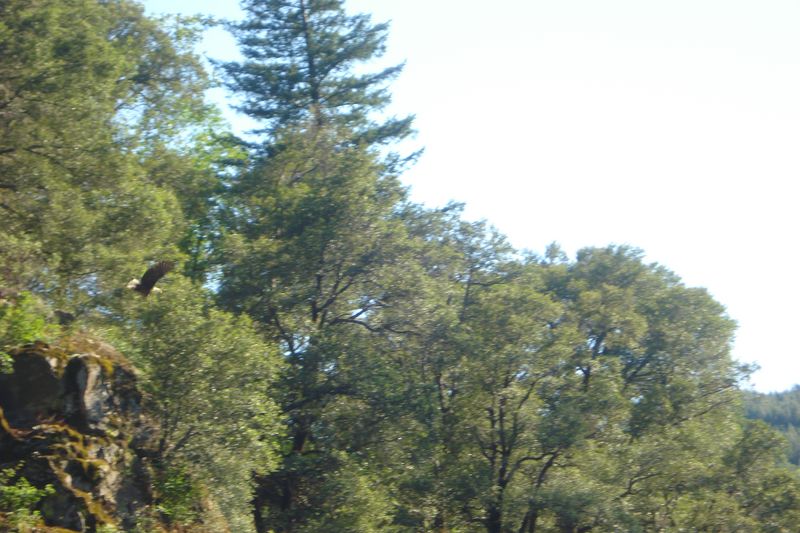 ---
Release the Bald Eagle!
---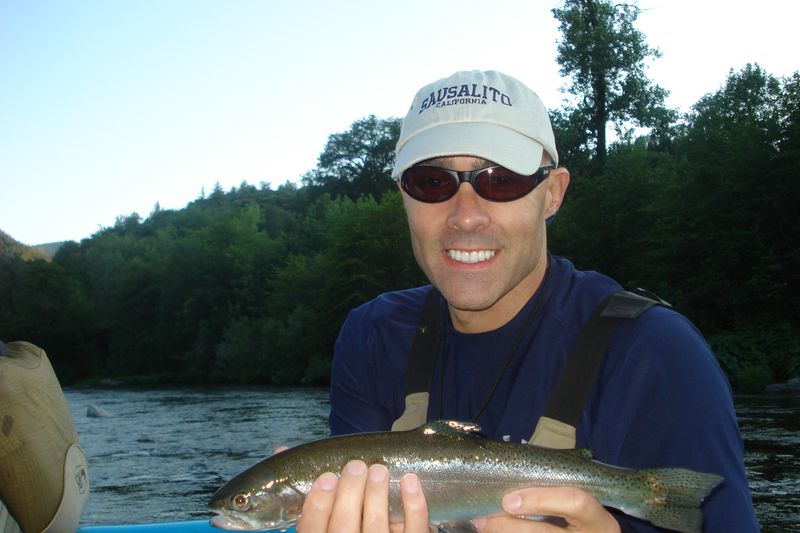 ---
Chris way to go, Nice Kamploop man!
---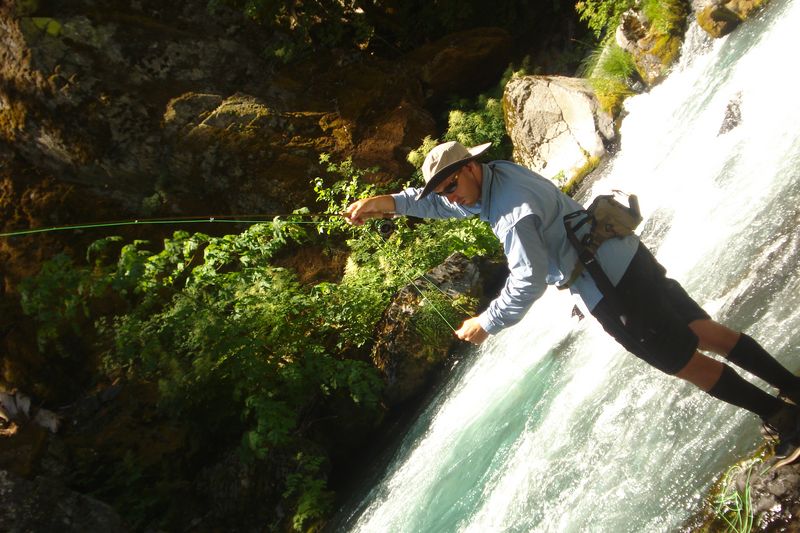 ---
The McCloud River is a special place this time of year.
---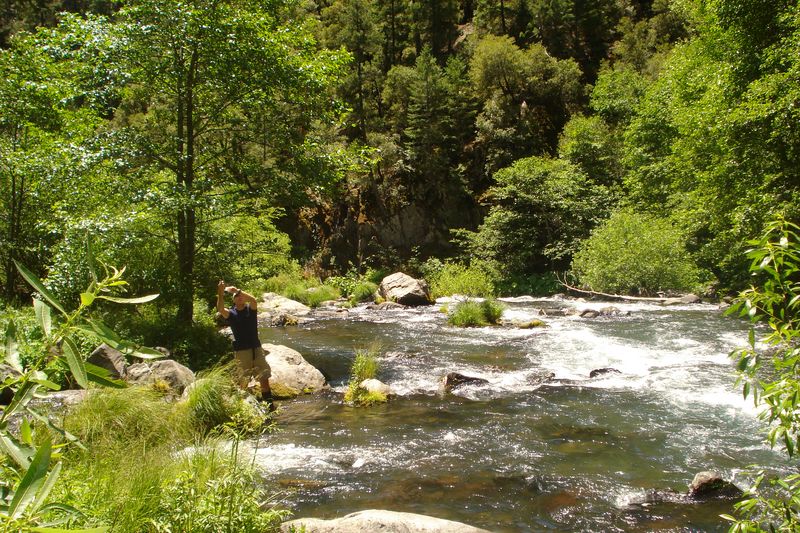 ---
Chris hooking up on dry flies in the pocket water!
---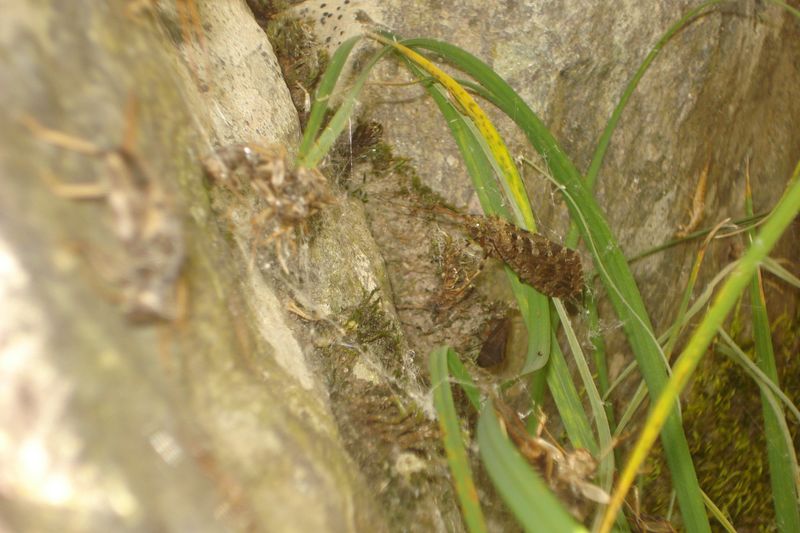 ---
Caddis Fever – Catch it!
---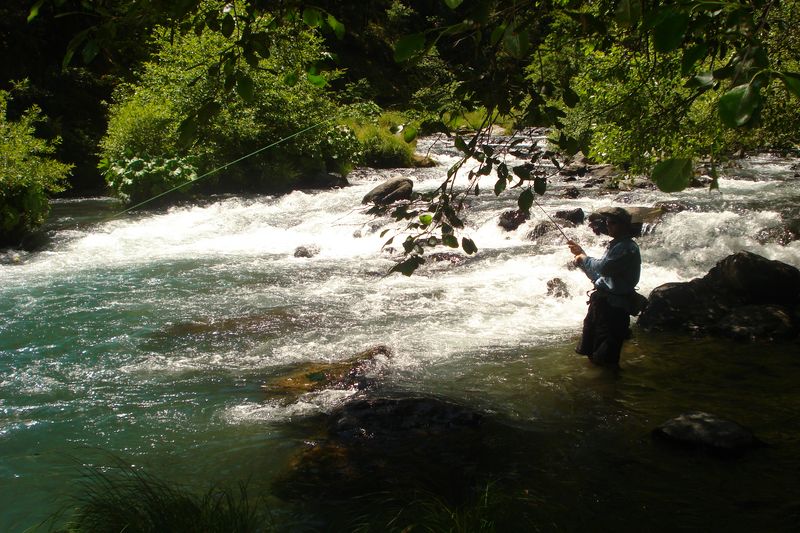 ---
Made in the shade with a glass of lemonade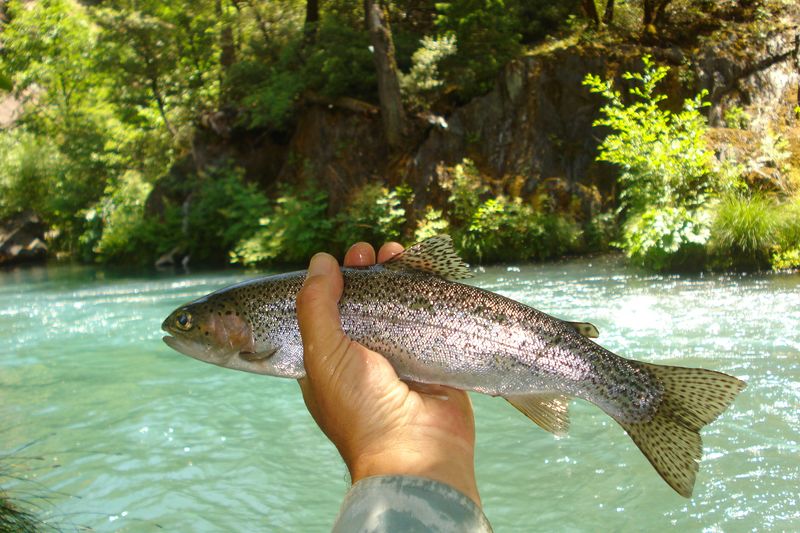 ---
The most famous trout in the world! A trout from the McCloud River
is probably in your mountain stream too!
---
---
*****ARGENTINA – SAN MARTIN DE LOS ANDES – ARGENTINA – SAN MARTIN DE LOS ANDES – ARGENTINA – SAN MARTIN DE LOS ANDES -*****

---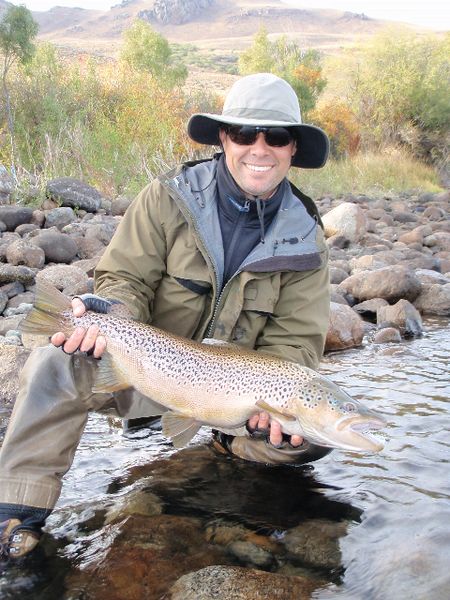 ---
We hope to see you this year down in Argentina and Chile. Carola and I will be heading down like I said on November 7th and will be offering trips both fly fishing and sight seeing to Chile, Argentina, Belize and the Isle de Chiloe.
Call us for more info    530-926-4540  530-926-4540   530-926-4540   530-926-4540
---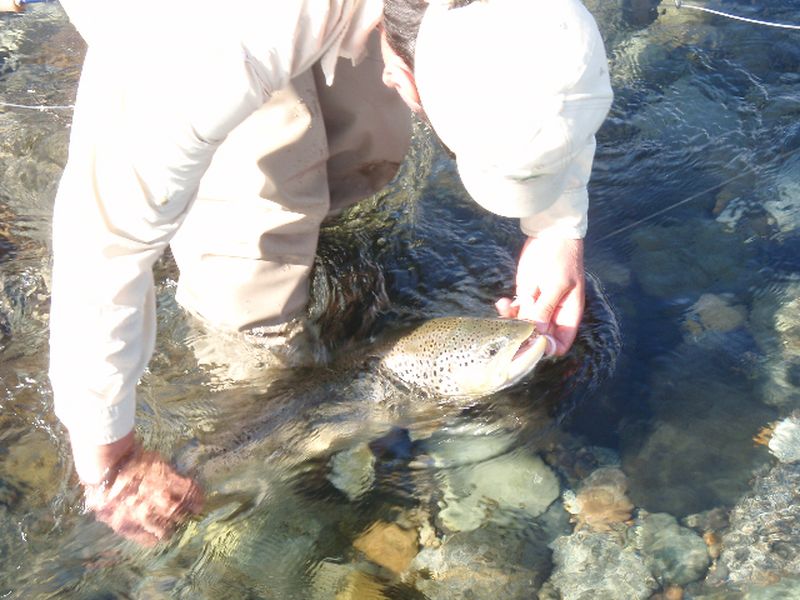 ---
We have great fly fishing we offer and non package prices that will fit into your budget.
---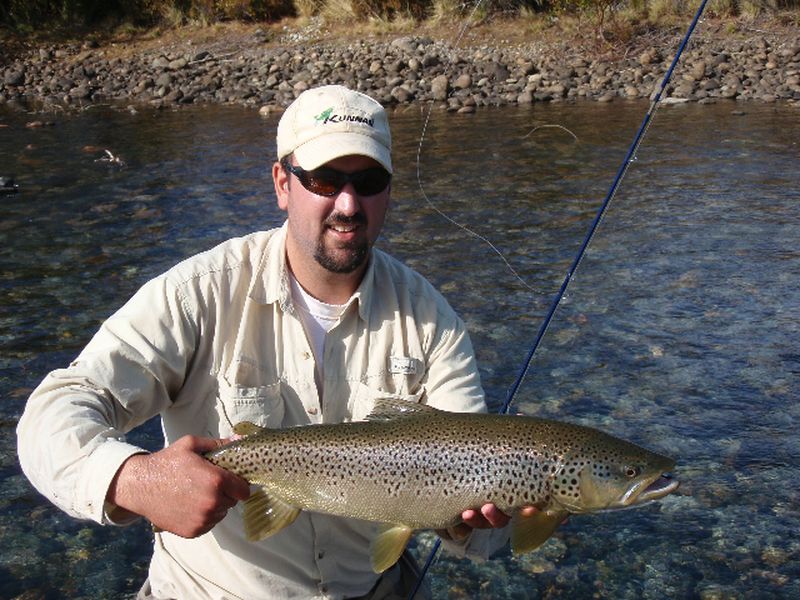 ---
What a gorgeous trout!
---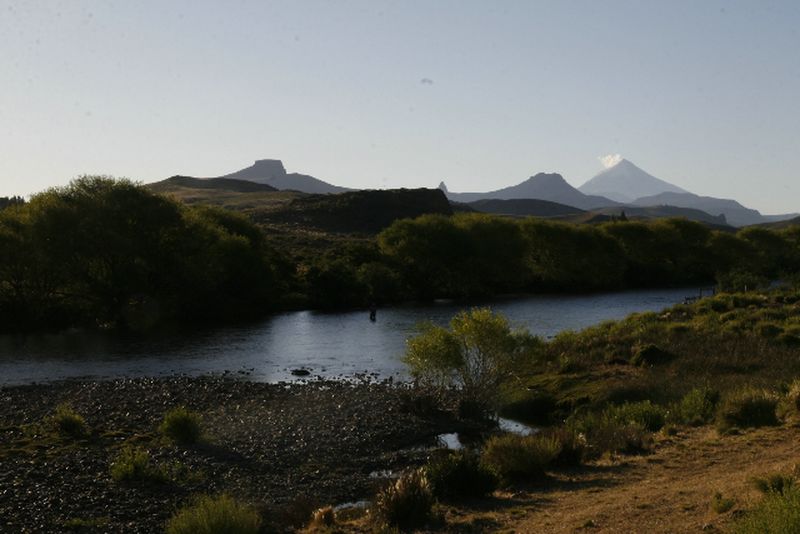 ---
In amazing places!
---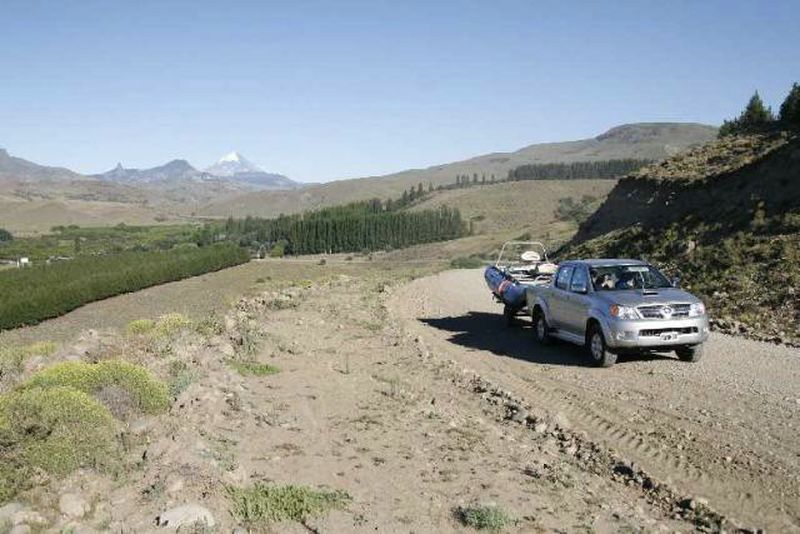 ---
With great equipment.
---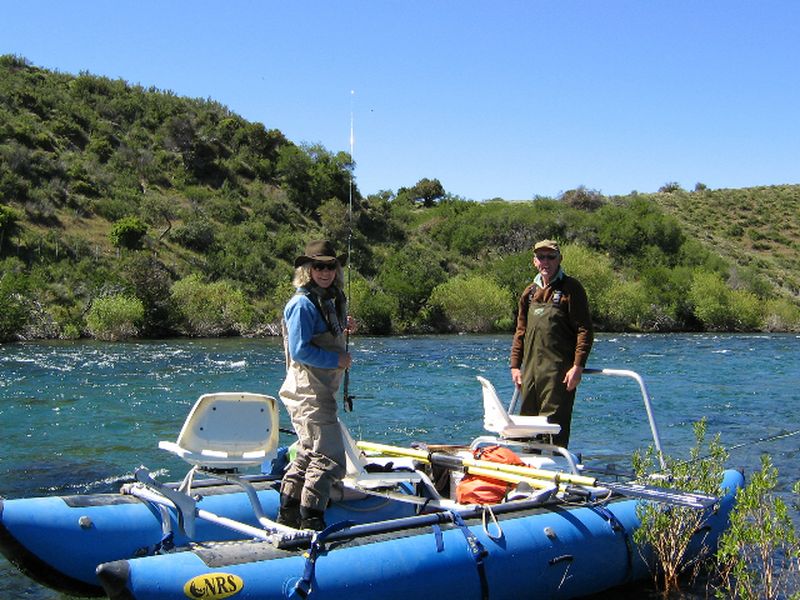 ---
With years of happy past clients enjoying their day in the sun.
---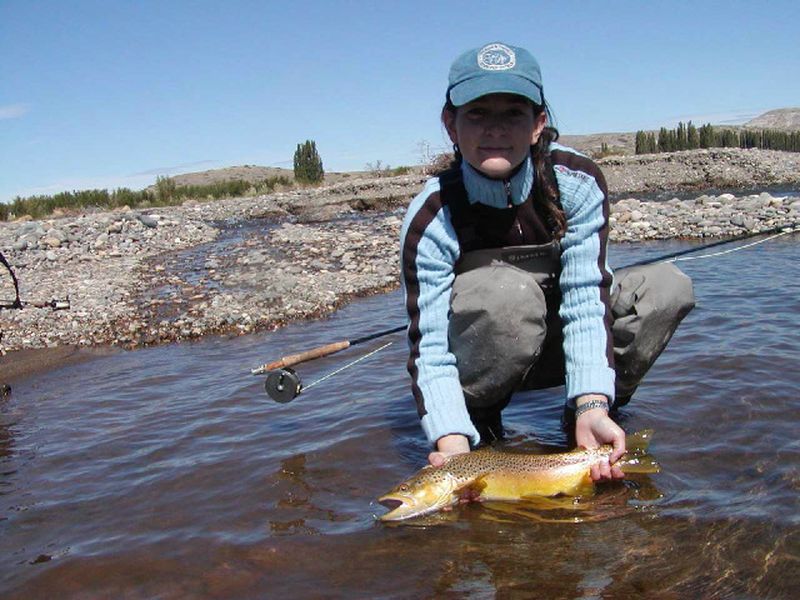 ---
And brown trout that one can only dream about unless they came to see it themselves.
---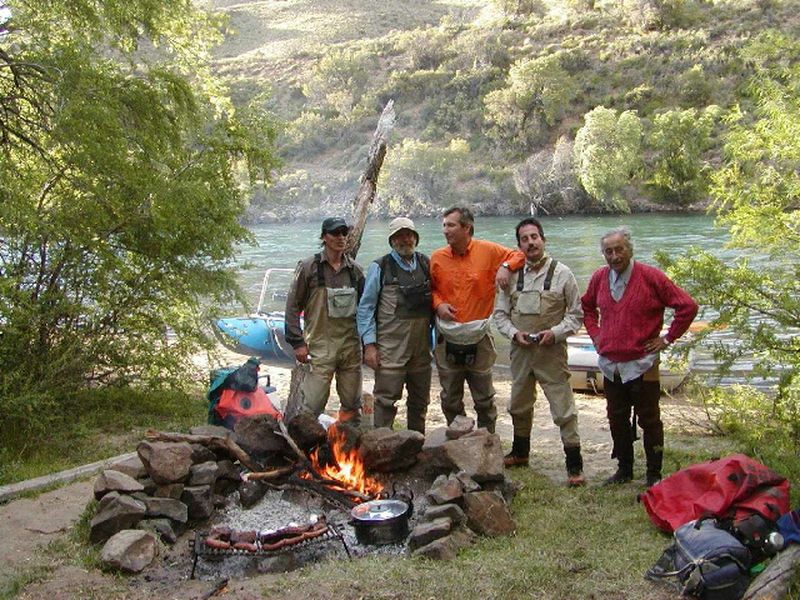 ---
whether it's lodging, food or the fishing we've got you covered in 2010 in Argentina, Chile or Belize!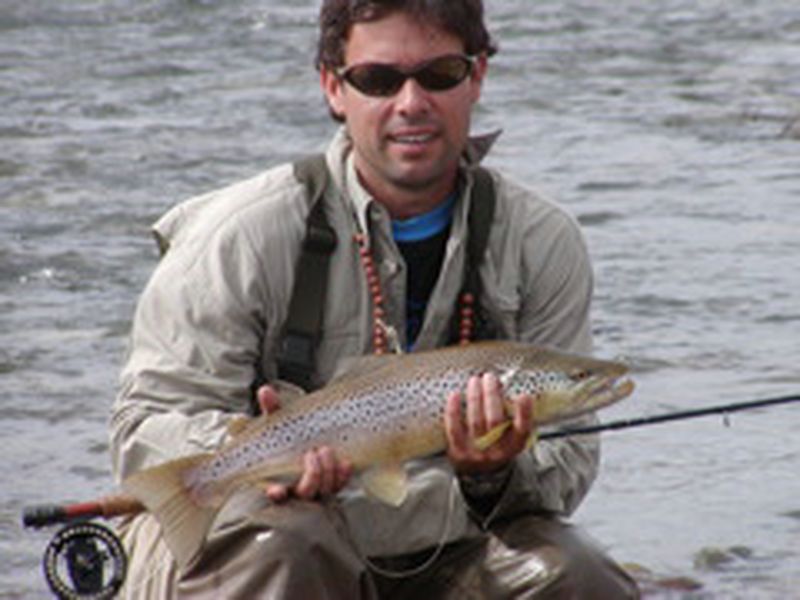 ---
Ale Buck, or as we like to call him DEER – BEER! One of Argentina's best guides welcomes you as we look forward to guiding you in the best two countries for fly fishing in South America!
Saludos, Ale, Jack and Carola Trout
---
---
AMERICA – AMERICA – AMERICA – AMERICA – AMERICA – AMERICA – AMERICA –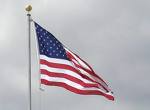 Carola is here with me in America!!! Come up and hang out with us, we'd love to have you over!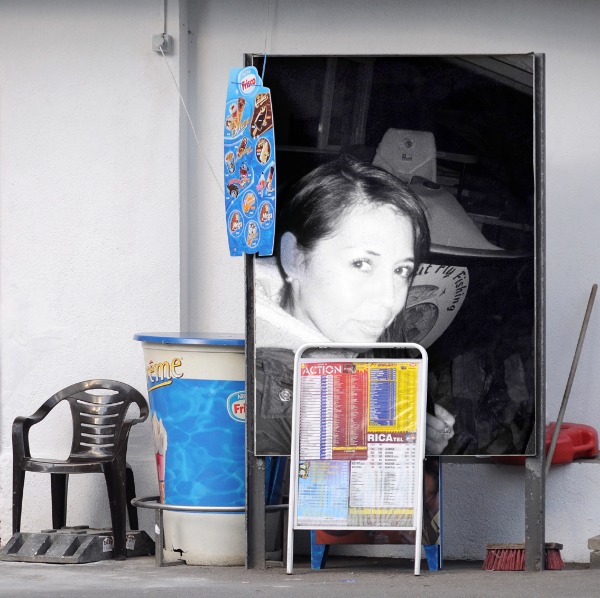 ---
*****
PATAGONIA CHILE 2010 – PATAGONIA CHILE 2010 – PATAGONIA CHILE 2010 -*****
http://www.mtshasta.com/2009/01/16.html
http://www.mtshasta.com/2009/02/06.html
http://www.mtshasta.com/2009/02/22.html
http://www.mtshasta.com/2009/03/21.html
Jack Trout International Fly Fishing & Scenic Tours ~ Argentina * Belize * Chile * Nor Cal
1004 SO. Mt Shasta Blvd. Mt Shasta, California 96067
www.jacktrout.com www.mtshasta.com
530-926-4540 USA
Email: info@jacktrout.com
SKYPE: jacktrout24
Chilean RUN: 14.634.029-6
Chilean RUT # for Business: 48122714-3
Piloto Pardo 848, Chaiten, Chile Decima de Los Lagos
(Central Patagonia Office)
Hopefully reopened in 2013 due to Chaiten Volcano Disaster
(Lakes District Office)
Del Salvador #257 L1   56-65-511673  56-65-511673   56-65-511673
Puerto Varas, Chile
Cel: 011-56-9 94671995 Jack in Chile.
Hopkins Village Belize
Home: 011 -501-603-2970
Cell: 011- 501-662-0873
Argentina, Bariloche Office
650 Bosquelindo S.C.
Patagonia, Argentina
---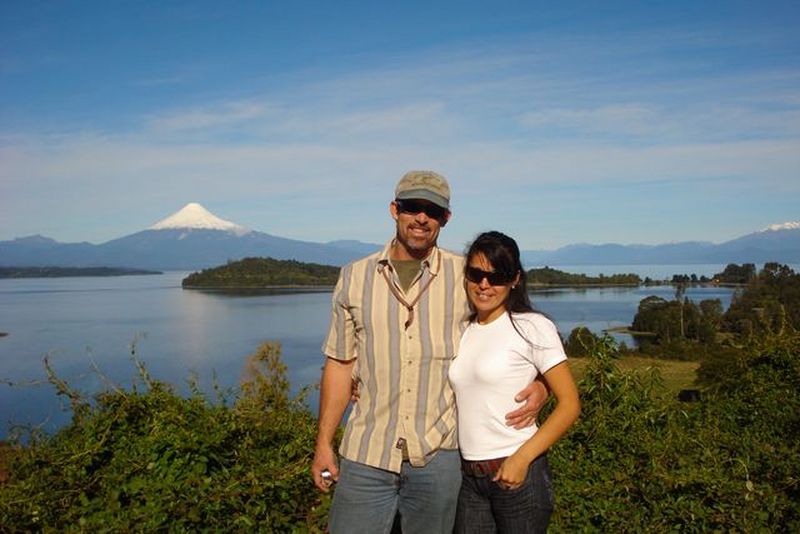 ---
To all of those out there that watch our web log Thanks! Hope to see you in 2009 and 2010!
Many Rivers & Oceans to You, Jack & Carola Trout
(530) 926-4540
---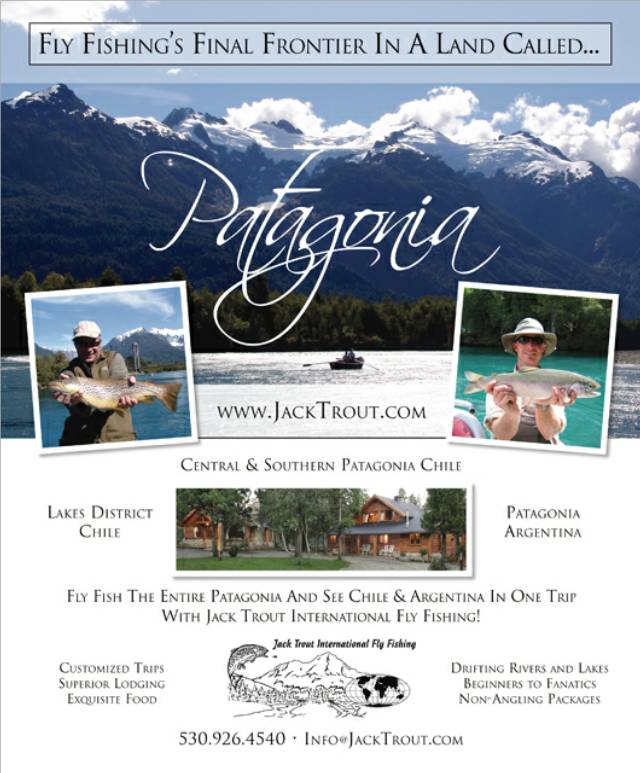 ---
---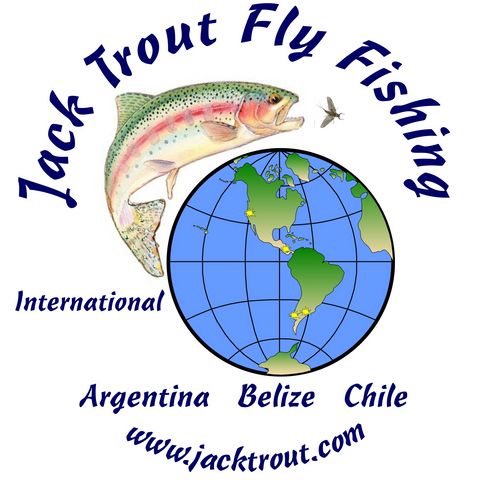 ---
EMAILS FROM YOU:
Hi, i'm very interested in coming next season.
Last march I was in the junin the los andes area and now I want to try also chile.
Can you please suggest me the best period (I prefer dry fly), some itineraries and some proposal for lodging?
Please be carefulΣ low budgetΣ
Thanks a lot
Giacomo
Italy
---