*****STEELHEAD HIT THE NORTH COAST HARD!!! THIS WILL BE A SPECTACULAR STEELHEAD SEASON*****
---
PATAGONIA CHILE & ARGENTINA ~ JANUARY 15TH TO APRIL 1ST, 2008 ~ SIGN-UPS START JULY 31ST.
---
---
JERRY HANNAN PLAYS AT BILLY GOATS IN MT SHASTA ~ SATURDAY AUGUST 11TH, AT 6PM!!
THIS IS MY BEST BUDDY WHO HAS SONGS HE WROTE IN THE NEW SEAN PENN MOVIE; INTO THE WILD
APPEARING IN THEATRES ON SEPTEMBER 21ST ~
ALSO HAS A NEW SONG WITH EDDIE VEDDER OF PEARL JAM AND WILL PLAYING TOGETHER AT THE BRIDGE SCHOOL BENEFIT PUT ON BY NEIL YOUNG!!
http://www.jerryhannan.com/bio.php SEE YOU THERE!!
---
---
BELIZE TRIP DECEMBER 5TH THROUGH DECEMBER 19TH, ALL INCLUSIVE PACKAGES START AT $1750 FOR 8 DAYS, 7 NIGHTS, 5 DAYS FLY FISHING ~ http://www.jacktrout.com/belize/belize.html
---
---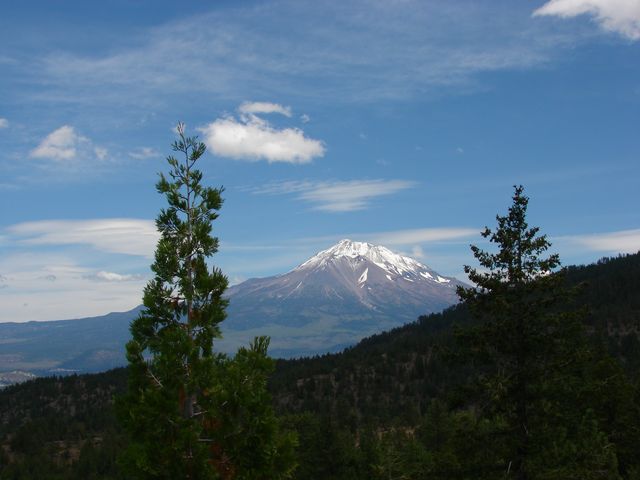 ---
As I sit here at my desk on a beautiful Sunday listening to Duke Ellington lead another ensemble with Louie Armstrong on the microphone, I can't help but think about how great life is in the little town of Mt Shasta.
DUKE ELLINGTON with Louie Armstrong: http://www.youtube.com/watch?v=23xSbpEArCA
The temps are perfect with cool nights and warm summer days making the high mountain lakes a great place to lounge and laze. The wild flowers are starting to show in the 6000 to 9000 range with every color in the rainbow represented proudly. I like to take Ed Stuhl's Wild Flower Book of the Mt Shasta area out on hikes with me and identify different species. It's fun and I think it gets your mind in a place we all need to be in more often. Think about how unattached some of us have become with our environment, even 100 years ago we spent so much more time in the outdoors and it was important then to know what plants, berries and fruits were beneficial and which ones were forbidden for good health, not to mention birds and animals too. It used to be that we spent 90% of our time outdoors and 10% indoors, I see the complete opposite now as a way of life for most. Compared to the countries I travel through that an average person relies on a long walk to get somewhere, most of us rely too much on a diet pill or a PILL to solve the ailment from not taking long walks. (Have you turned on the TV lately? All the Pill commercials are making me sick). We've learned through studies that not hiking and lack of proper diet or mountain spring water, breathing fresh air and looking down on small town USA is really what was being denied to life's participants.
So make a commitment to get outside more and "Use it or lose it SISTER or BROTHER!"
Jack Trout ~ I mean it from the heart for good health people.
---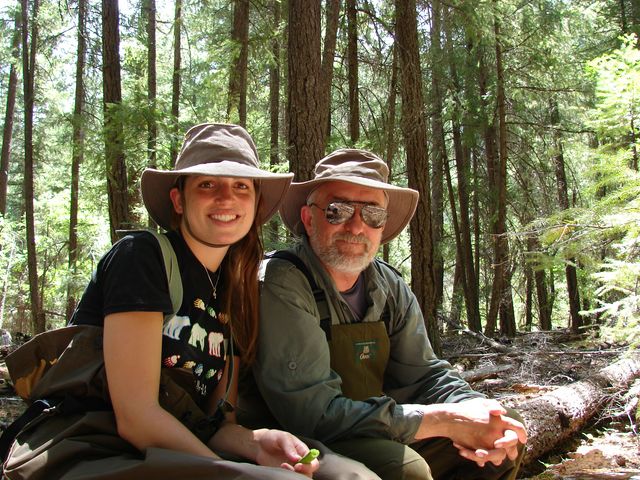 ---
One day Dave and Jessica Byers came to the Pit River to Fly Fish. Dave lives in the Bay Area, Jessica lives in New York but plans to return now that she has her Masters Degree!
---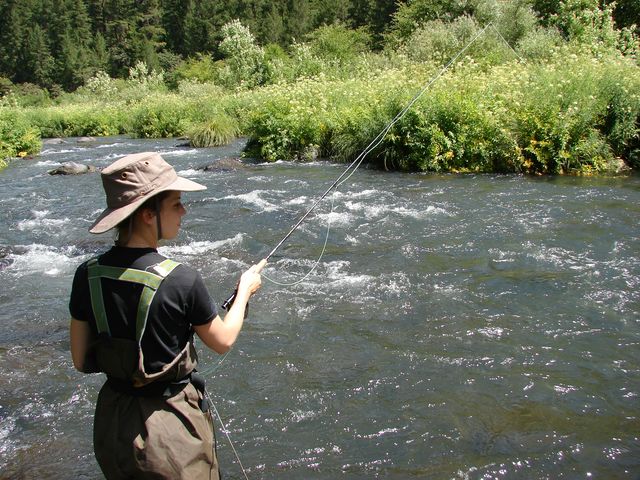 ---
I like using a stimi-dropper when fishing the Pit River with two flies below the stimi, the top being extra heavy to double as weight. Anything black on the bottom fly works fine, especially a size 16 black Copper John or a dark Micro Mayfly size 18!!!High sticking is the key to your success with this rig because the trout are in faster currents you must be within two rod lengths at all times slowing the flies momentum so the trout has time to grab the fly! The high sticking nymph method requires your help, the fly does not need to drift at current speed like dry flies do. Try this method and watch your success go up as you lose less flies because you control the speed of the drift by raising your tip high sticking not by using more weight.
---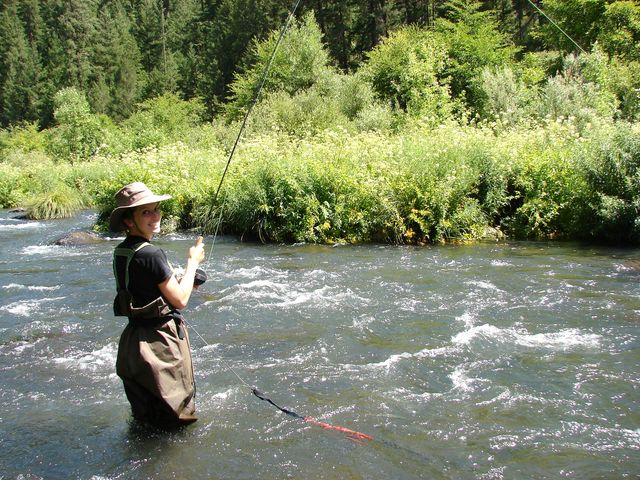 ---
Jessica was a great fisher and the river was spectacular!! As usual not a soul….
---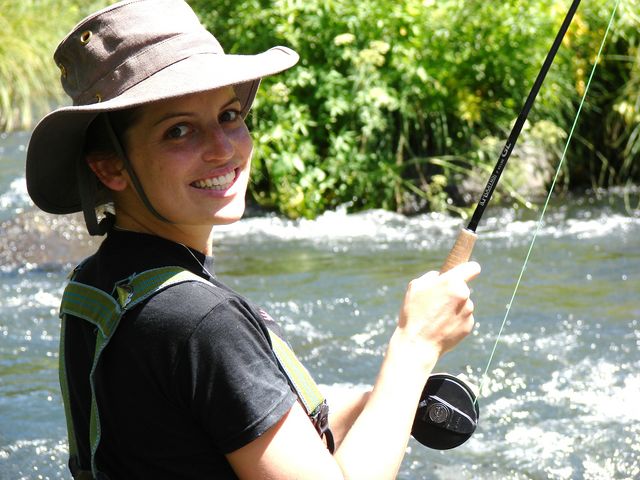 ---
I always wear shin guards and spike boots on the Pit River. Bring a wooden staff not metal to help support you as ridiculously make your way up and down this obstacle course of a river. This river makes me, a sure footed wader feel stupid. I highly suggest a guide and one on one ratio because of the difficulty of wading this river.
---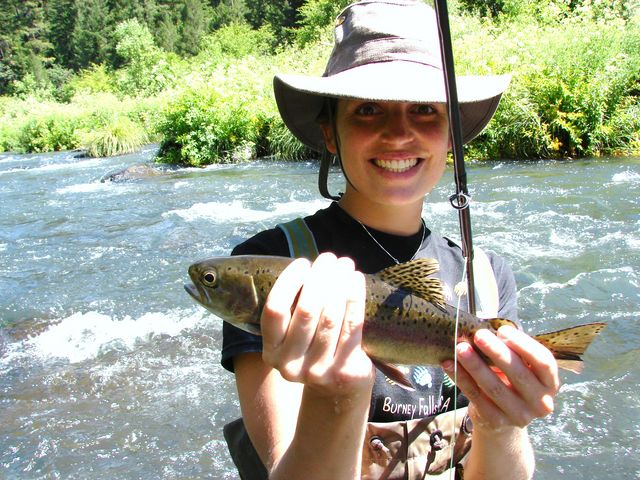 ---
Jessica Byers~ YOU'RE MY SIZZLER OF THE WEEK AWARD WINNER!! CONGRATULATIONS SIZZLER!!
JACK TROUT
---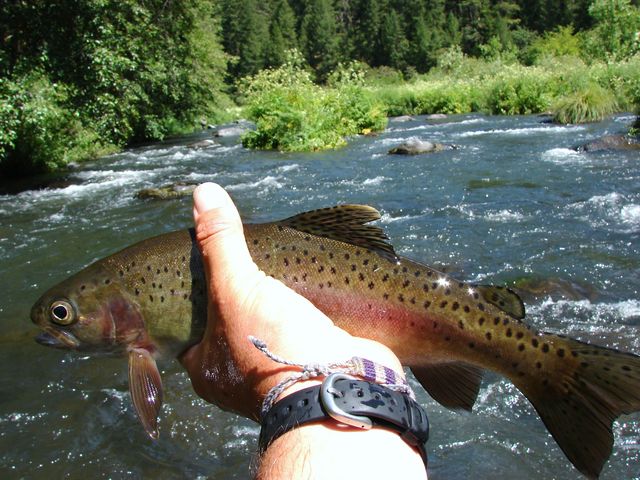 ---
WHAT A GREAT RIVER WITH UNQIUE LOOKING TROUT FOR OUR NORTH STATE.
---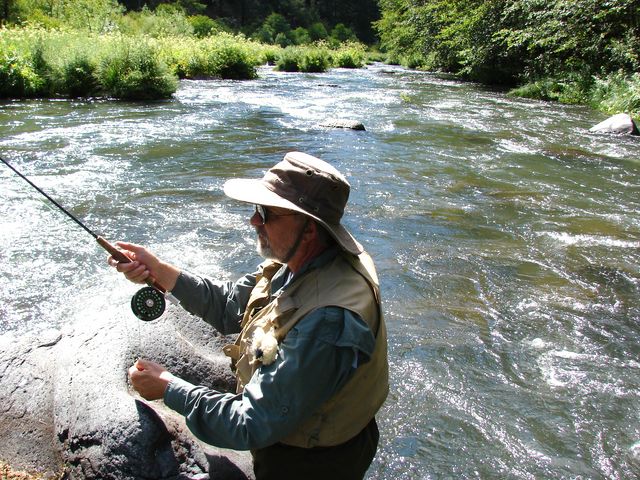 ---
MY CAMERA GOT WET THAT DAY AND I DIDN'T GET DAVE'S BIG ONE ON DIGI~ SORRY FOLKS!! BUT IT WAS GREAT DAY NEVER THE LESS!! THANKS DAVE AND JESSICA!! JESSICA CAN YOU FED EX ME A PASTRAMI SAMMY FROM THE Carnegie Deli in New York City, Midtown West, 1450 Broadway at 41st St.!! (Just kidding, I love that place!)
---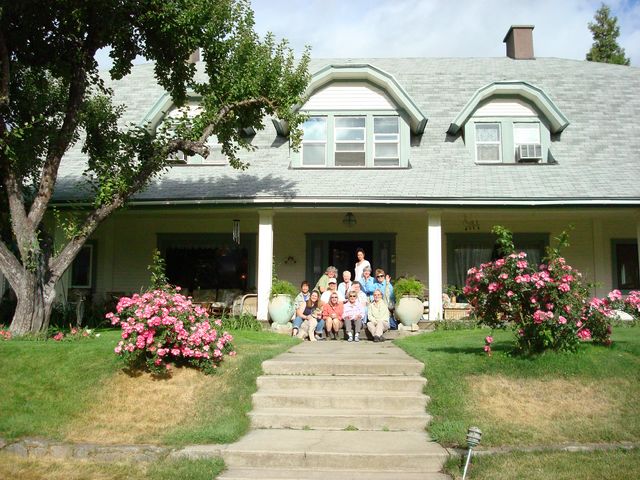 ---
Hi, Jack:
Just a note to let you know how much the ladies at the Rendezvous enjoyed their fishing with you. We are scheduled next year for the 3rd weekend of June. I'd possibly be interested in floating the Upper Sac that weekend (or shortly before) with our credit from this years trip that we had to cancel. Let me know if we would be better off booking that trip earlier in the year (May), so that we can pick a date.
Also, I have a favor. I know that you took a small group of the ladies at the B & B. Might you be willing to email a copy of the photograph to me for posting on the International Women's Fly Fishers website and in our Newsletter?
Thanks, Jack,
Judith Austin Brown ~~~ http://www.intlwomenflyfishers.org/
---
MT SHASTA RANCH BED AND BREAKFAST IS WHERE THEY STAY EVERY YEAR! http://www.stayinshasta.com/
---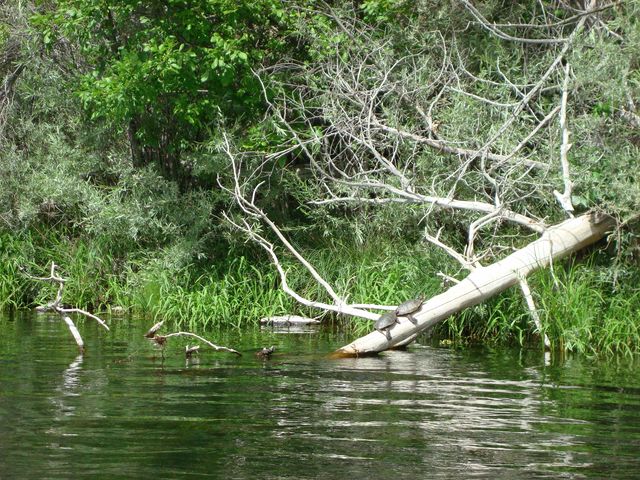 ---
Turtles on the Klamath River doing the Sheryl Crow ~ Soak up the sun!
---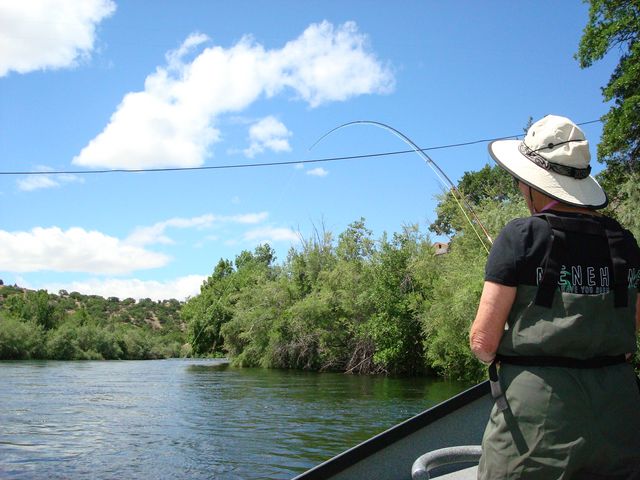 ---
Corol Ann caught some great trout that day! The two big steelhead in the morning that got away were amazing!
---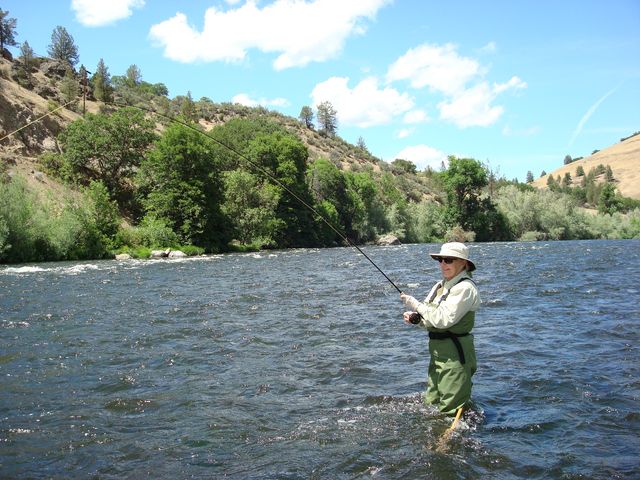 ---
Thanks for coming up to our area, see you and the International Women's Fly Fishing next year! Jack Trout
---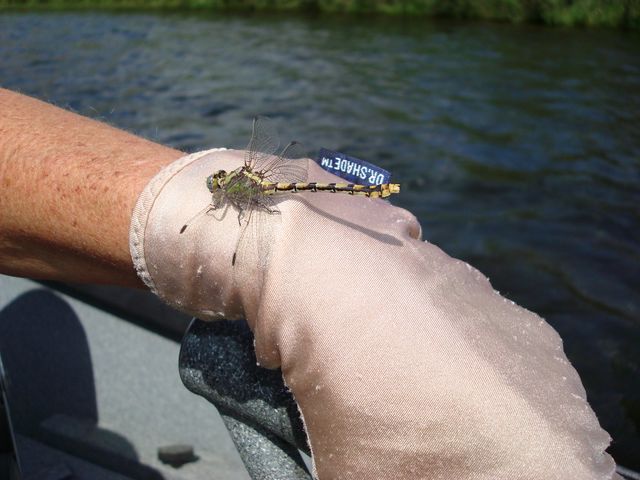 ---
Dragonflies are cool!
---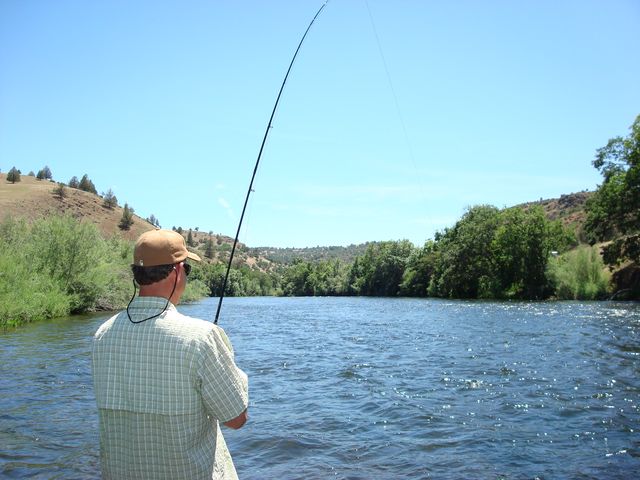 ---
Jack Holliday now on the Klamath River!
---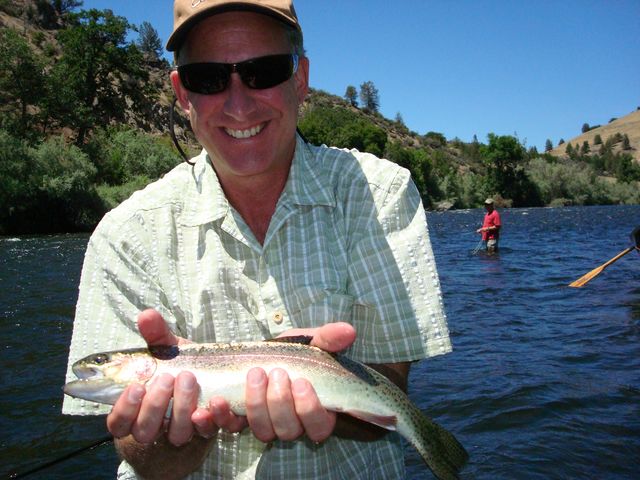 ---
Nice one Jack!
---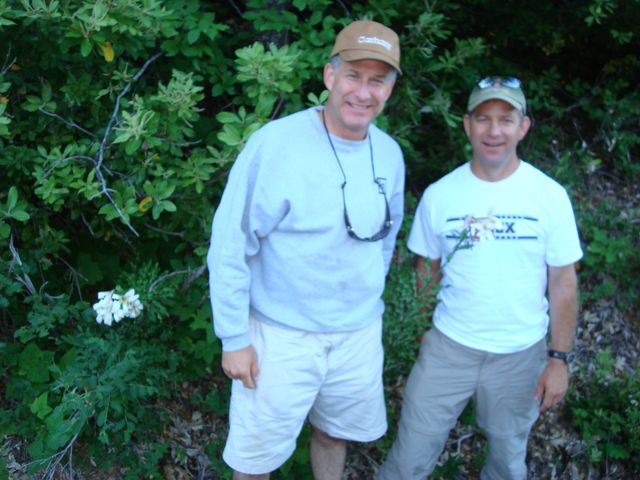 ---
Our native flower the Shasta Lilly, Ladies and Gentlemen! It can grow above 4 feet tall!!
---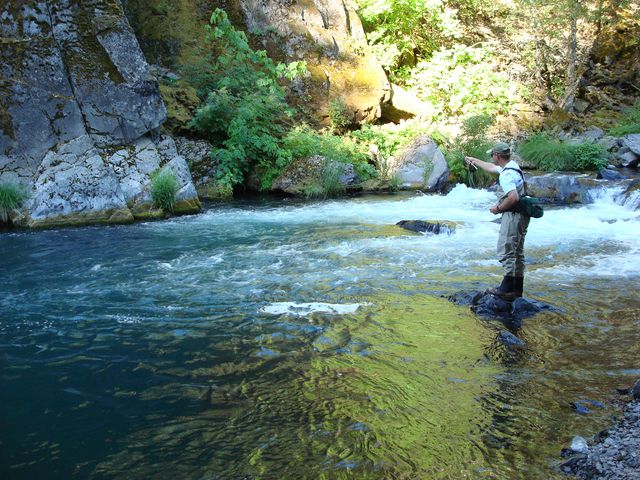 ---
Over on the McCloud River Frank was having some great fly fishing.
---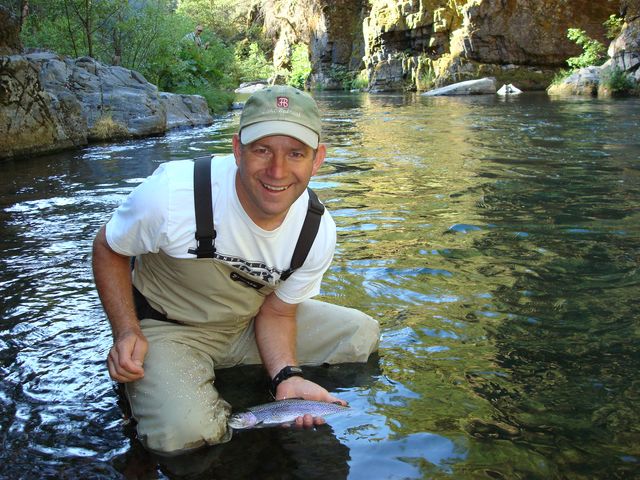 ---
Yo comrade way to go! jt
---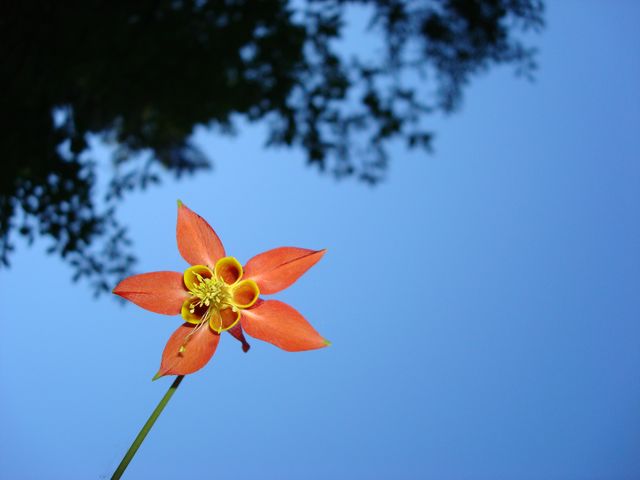 ---
Columbine Flowers are out now.
---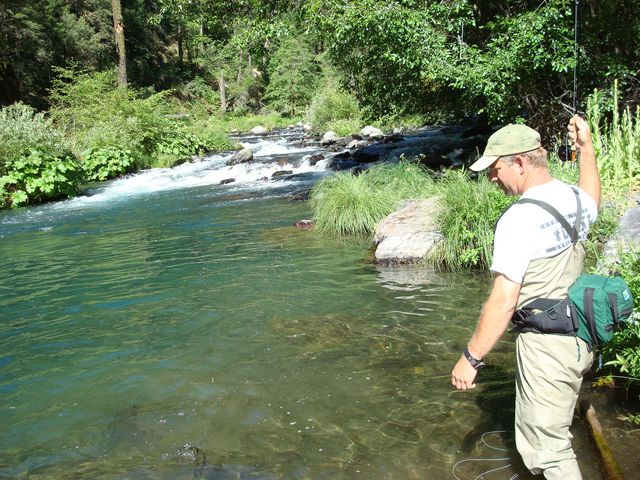 ---
McCloud River, always easy on the eyes….
---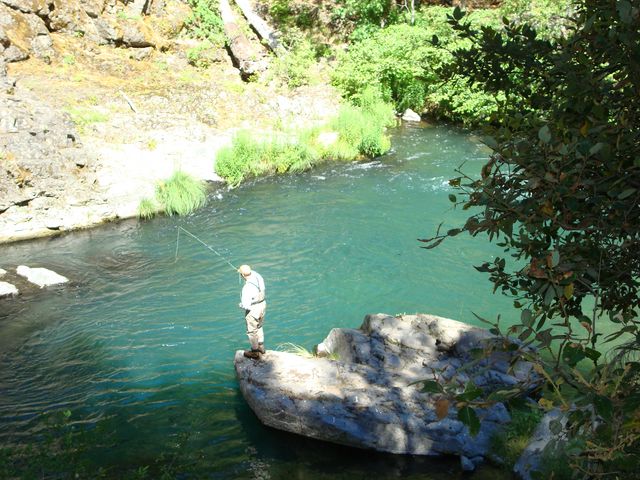 ---
The high cliff view.
---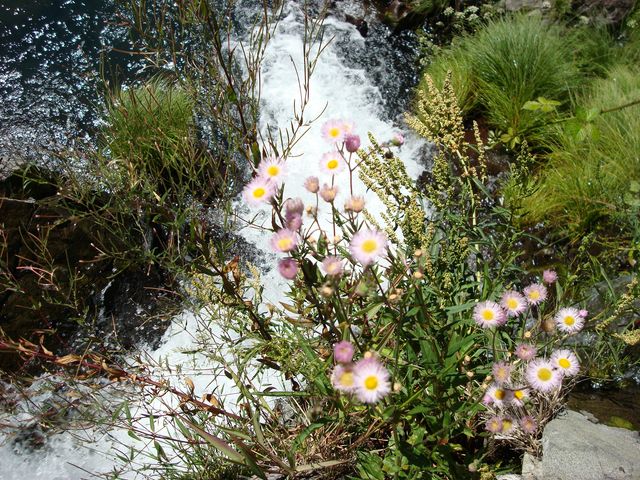 ---
Western Aster Flower on the McCloud River.
---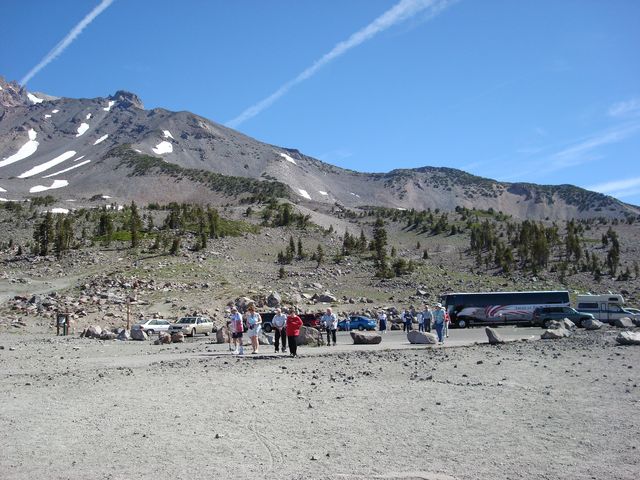 ---
Hello Seniors from Santa Rosa!
---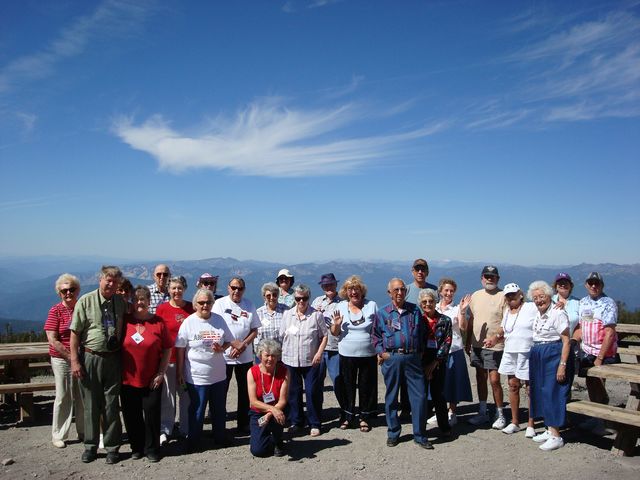 ---
On Mt Shasta with the Seniors of Santa Rosa.
---
Miles Davis~ http://www.youtube.com/watch?v=U4FAKRpUCYY
---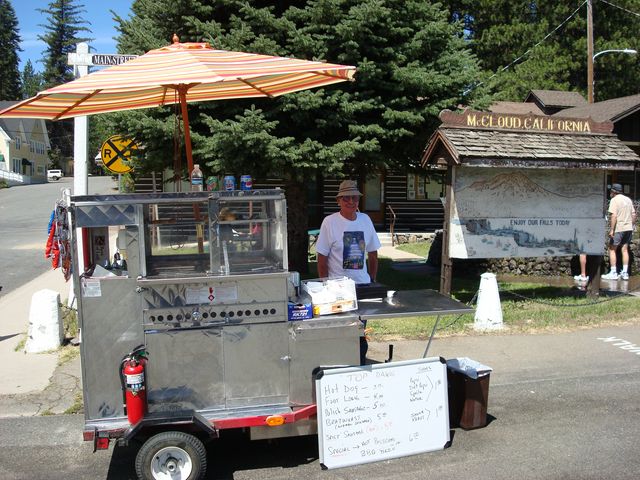 ---
Need a hotdog?
---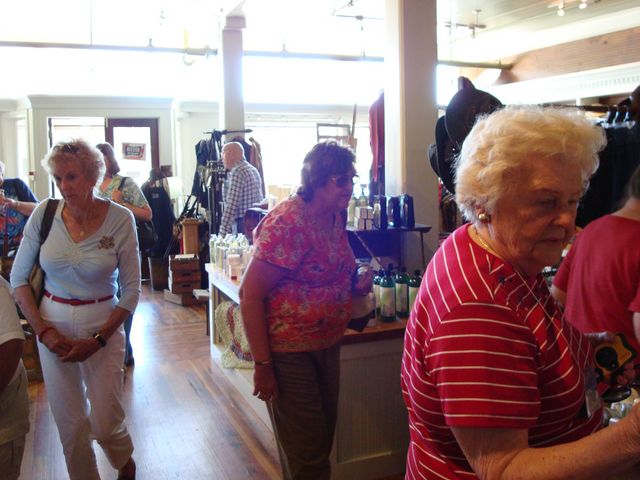 ---
Seniors buy out the McCloud Mercantile!! Look out the White Flower Day sale at Macy's is over folks!!
---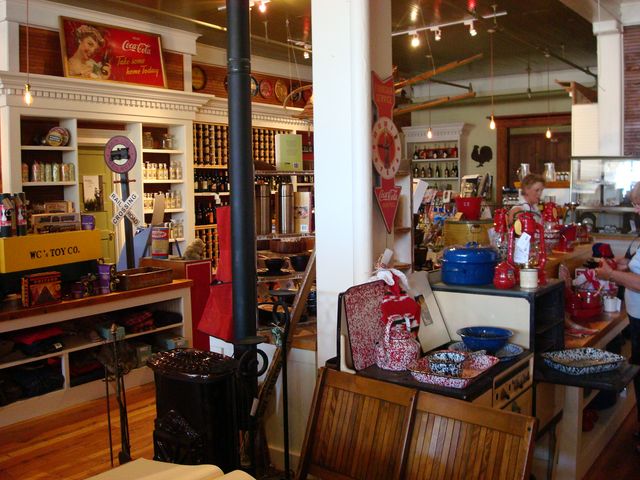 ---
Go shop in McCloud at the historic McCloud Mercantile Building from 1895!! The Sugar Pine Candy Store and the McCloud Merc are just some of the reasons!
---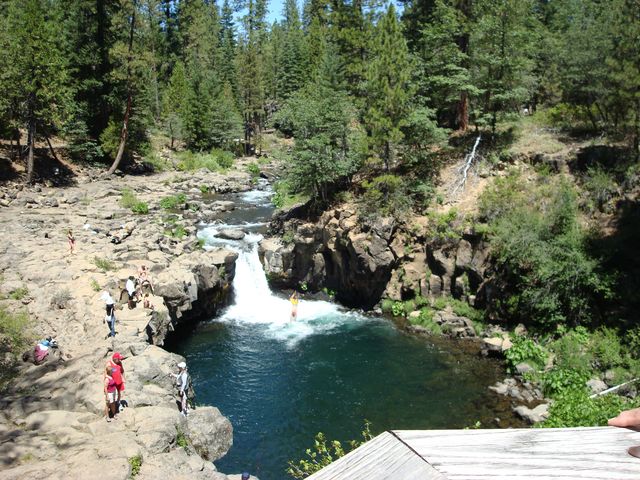 ---
Lower Falls cliff jumps are a summer must!
---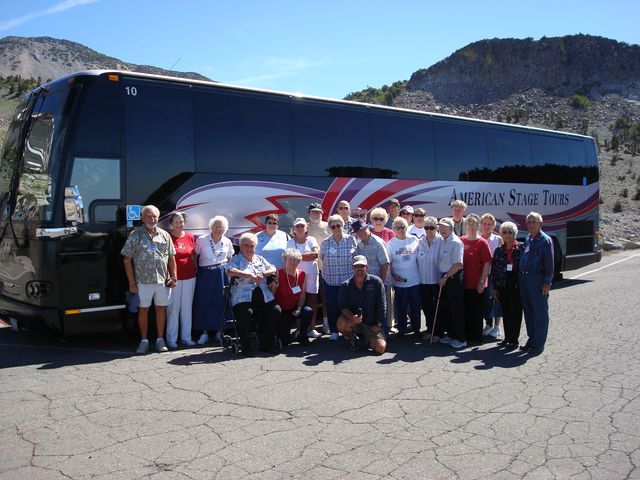 ---
Thank you American Stage Tours and the Seniors of Santa Rosa for coming up and visiting our area!
---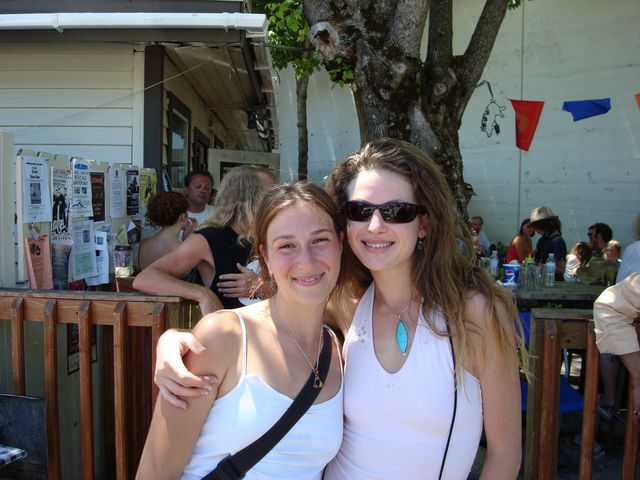 ---
4th of July in Mt Shasta was great! Everyone had a great time and headed over to Billy Goats for some food and drink!
---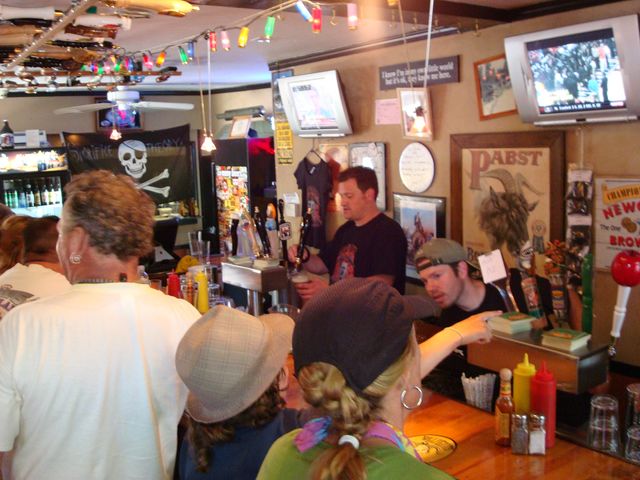 ---
Even Billy was behind the bar and the vibe was great!
---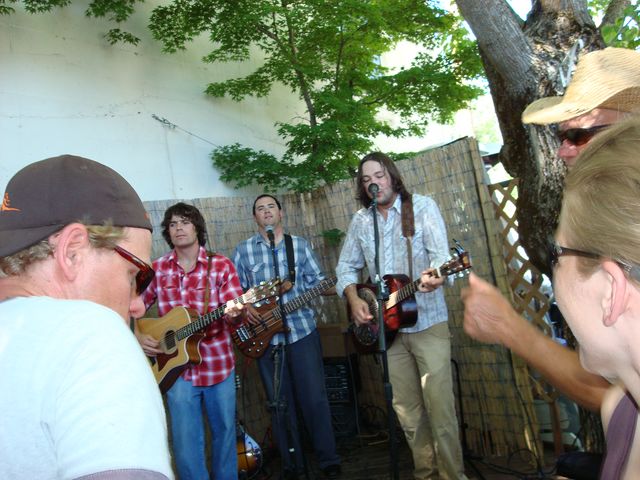 ---
Slap Shoe Fly was playing with Ariel Callahan, whose descendents' namesake established a Siskiyou County town in the north west slopes of our region. Now years later their great grandson Ariel, is out rockin' the place in a 4th of July fashion!!
Slap Shoe Fly ~ http://profile.myspace.com/index.cfm?fuseaction=user.viewprofile&friendid=6488053
---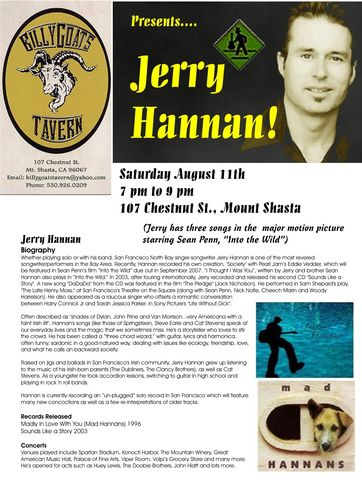 ---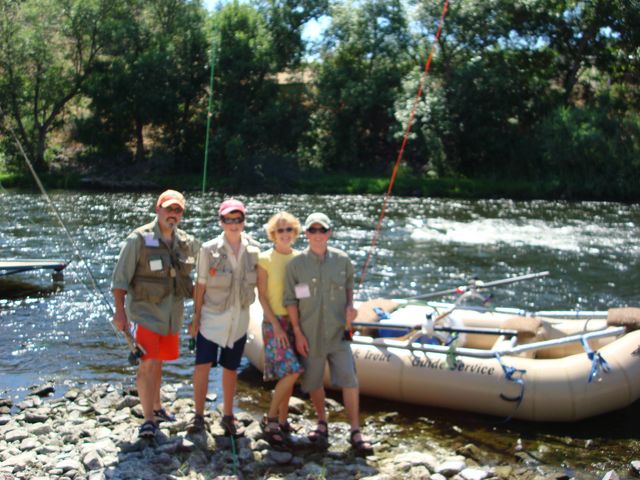 ---
From the Morelli Fam~ Lisa and the boys had a blast on our trip with you on the Klamath. We've been showing everyone the shots for the Steelhead they caught. Thanks so much for a quality trip, we definitely had a blast. Please feel free to use us as a reference if you need to.
Thanks again, Chris
Chris Morelli ECSS – IT Manager
---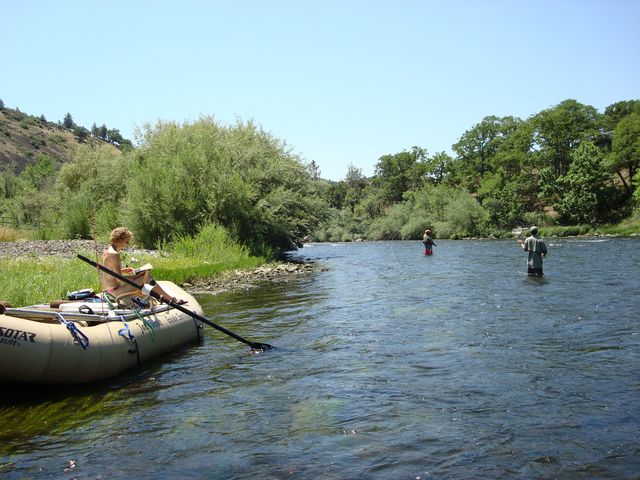 ---
Everyone had a relaxing day! All the boys caught fish and the trip out from Pennsylvania was a success!
---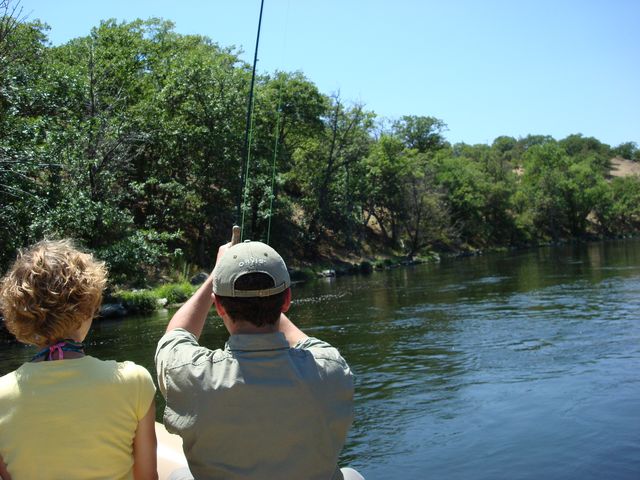 ---
Keep your tip up Matt!
---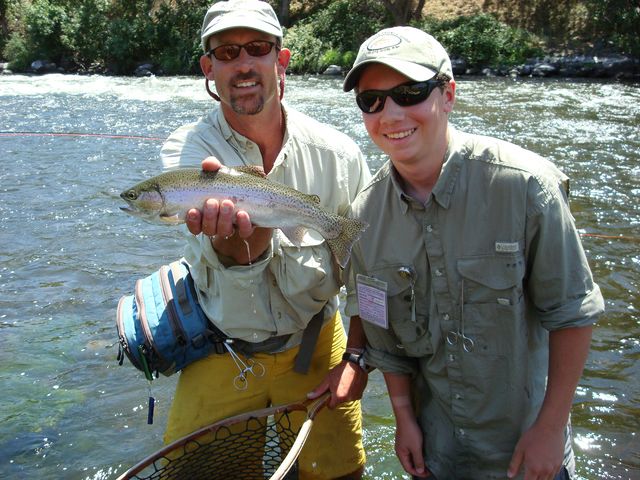 ---
Nice wild steelhead bro!
---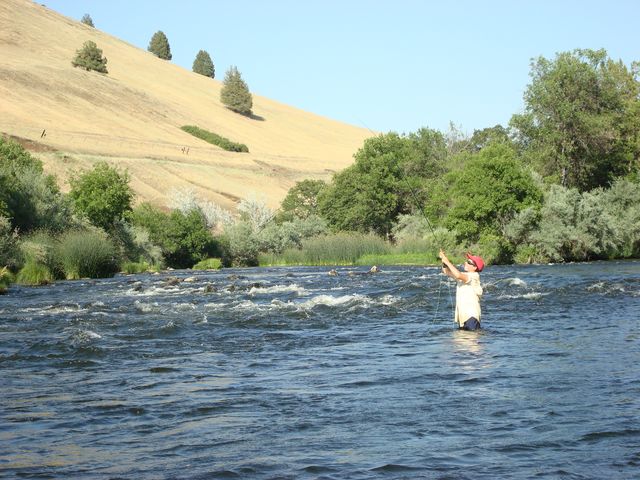 ---
Nate with a hook-up on the Klamath River.
---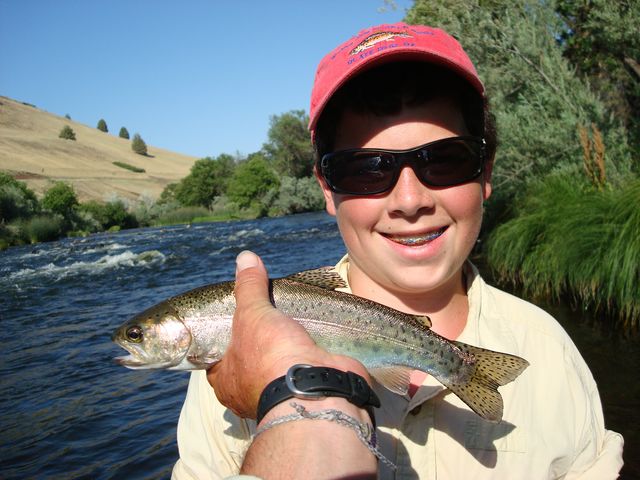 ---
Nate~ You did great, we'll resume our lesson next year! Thanks again Morelli Fam for coming out and visiting us here in Mt Shasta. JT
---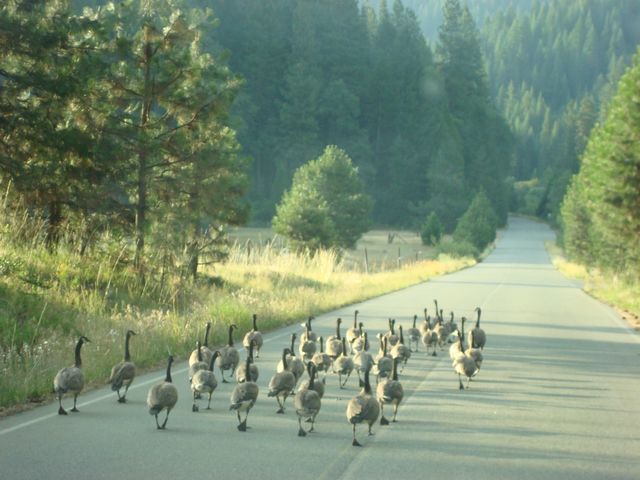 ---
Honker's rule!! TAKE CARE AND THANKS FOR WATCHING MY ADVENTURES!! STAY TUNED AS WE VISIT LOCAL AREAS AND A SPECIAL REPORT FROM BUENOS AIRES, ARGENTINA!! MANY RIVERS AND VISTAS, JACK TROUT
---
EMAILS FROM YOU:
is there anything happening in august or are sept and oct better? send me a package about you
---
I am interested in a guided tour for Sunday Aug 5th morning, to the caves in Mt Shasta.
My mobile number is ~ I will be in the area around 5PM
I am Barrett LaRoda and we spoke about a month ago.
Please advise…availability
Barrett
---
was surfing the net, saw your pics. going skiing to bariloche in a
couple of weeks. where did you stay? any suggestions? maybe we'll
catch you in the summer for fishing. thanks,, goly
---
Jack, I hope you had a great birthday. 40 is actually quite
young from my perspective! I have fishing gear older than that and it
still works perfectly. And, as you said, you feel 25 and you are only
as old as you feel. Keep doing what you love and stay in shape and
you'll still be 25 when you turn 50. Hope your summer continues to
treat you to a great time. Tight lines and keep your tip up. Mike Foster
---
Could you please do me another huge favor? Could you have the date of issuing of this gift certificate be about a week ago? I completely forgot my anniversary and I don't want my hubbie to find out…. C Fannin
---
i know its late, but do you have anything available for this weekend?
thanks
mike
---
Jack, The rooms are booked, will arrive the afternoon of the 12th see you on the 13th! Maybe it won≠t snow this timeÓ Insfrink
---
Jack–if your plands have not changed I would like to meet you in Chile the 1st week of the new year——–and get your help on where to go, to stay etc———–johnny
---
Jack, I saw your call, but I am afraid I am tied up in a meeting today. I am very encouraged by what you said, as you can tell I am trying to create one of those father son weekends the boys will remember. I will give you a call back on the number you called me on most likely tomorrow.
Many thanks,
Martin
---
Jack,
November 1 and 2 look good.
Thanks John Sacco
---
Hi,
A friend recommended your web site to us. I am interested in bringing my two sons (18-19) up fishing. I have done a little (very little) fly fishing in Europe, and they have never done any. Can your set up cater to beginners?
Many thanks,
Martin Cooper
---
Jack,
I would like to schedule our trip for late October.
What have you got and which spots might you recommend for October?
Rick
---
A friend and I are thinking about making a 2-3 day fly fishing trip to Mt. Shasta area in late September. Would like to talk to you about guiding possibilities, dates, rates, etc. Have it in mind to try a couple different rivers if possible (McLeod and Fall Rivers?), but would want to see what you would think makes best sense.
How can we reach you to discuss? Please advise, and thanks.
rka 07.30.07
Keith Anderson
---
Hello,
---
I heard you on the radio this morning (KNBR) and would like to know
more about your service. I have bait fished for trout on Putah Creek
near Winters in the past, but have no experience with fly fishing.
Does one have to be experienced in fly fishing to go on a trip with
your service? I'm basically interested in spending a day or two
fishing for trout or steelhead in places new to me in northern
California. Can you tell me what sort of services you are offering
this summer? Thanks in advance for a reply. — Neil Henry
---
Hello my name is Sophia Kobrin and my husband had a lovely fishing trip with you back in May. He will be 30 in October and I am trying to plan a nice event for him. Can you tell me if October is a good time for a rafting trip? He was scheduled to raft, but the water was too low in May and I know he would just love the experience of a fishing rafting trip.
Thank you for any information you can provide me with what the water is like in October, if rafting is possible and the number of people who can be on the raft.
Sincerely,
Sophia
---
Jack,
My son would prefer to do the waterfall / Lassen Trip. We are jazzed. Look forward to meeting you.
We arrive at Mt Shasta Resort on Sunday the 29th. I'll have my cell with me.
George Capone III
---
Jack: I don't know how I got your web site, or how you got mine, but I love your photos….they inspire me to paint more landscapes here in this beautiful countryside of ours…what a great life you have!
…..happy fishing……Geri Acosta, artist
www.GAcostaFineArt.Com
---
Hi Jack,
I was hoping to get a little advice from you. I am an avid fly guy up here in Oregon (Corvallis) and I am planning to fish the Trinity area the first week of Sept. Any words of wisdom you could send my way would be appreciated! Oh by the way, you have a killer website!
Tight lines,
Jason Grant
---
jack your link is not opening up for me ,I miss your adventures,please check it out and let me know
Gary Hughey
---
Hi Jack,
Are you avaiable on Aug. 18 for a fishing trip??
Thanks, Geoff and Staycee
---
Hello,
I was looking at your website and I was wondering when
is the best season to go fly fishing in the Mt. Shasta
area? I am trying to plan a trip for me and my dad,
but I want to make sure there are plenty of fish.
Thanks,
Jeff
---
yo jack
thanks fer the online "troutboy magazine" its great, especially the
centerfold!!!
janet and I just got back from a weekend in mt shasta city absorbing
the vibe and lookin at land and houses, we love it
be cool
dave earl
---
Can not open the new link ? Michael Fay
---
Hi Jack,
You must drink that wine. Save the bottle if you like, but drink the wine. The winemakers said that an signed unopened bottle of wine will have no more value than an opened one. Yes, I met Mick Fleetwood. He was intrigued about you and also likes fishing in South America. Very tall guy, mostly serious. As far as the wine goes, the Petite Sirah is selling for over $100 a bottle in a California restaurant.
Another man in line ahead of me heard me talking about you and said he loves fishing in California and typically fishes in Southern California but was looking to try Northern California. Of course, I told him to look you up online.
My new nephew, Parker, was born today. 7lbs, 2oz. He's a cutie.
I can't believe Jerry Hannan is coming to Mt. Shasta. I just returned from LA and can't think of leaving again so soon. I'm jealous. You'll have a great time. While I was in LA, I stayed at the Hyatt Century Plaza. I saw Billy Baldwin and his wife, Chynna Phillips, checking in when I was. I ran into him about four times over the weekend and even had an elevator ride with just him and me. Strange. John Edwards was also staying there last weekend.
I like the picture of the Columbine flower. Gorgeous.
Toasting you,
Tracy
---
—