*****ENJOY 4TH OF JULY WEEKEND IN MT SHASTA THIS YEAR, COME ON UP AND ENJOY OUR VIEWS!!*****


Chester Kyle and the Shasta Cribblers on top of Mt Shasta!
There they are out and about again looking for the best places to ski in late June.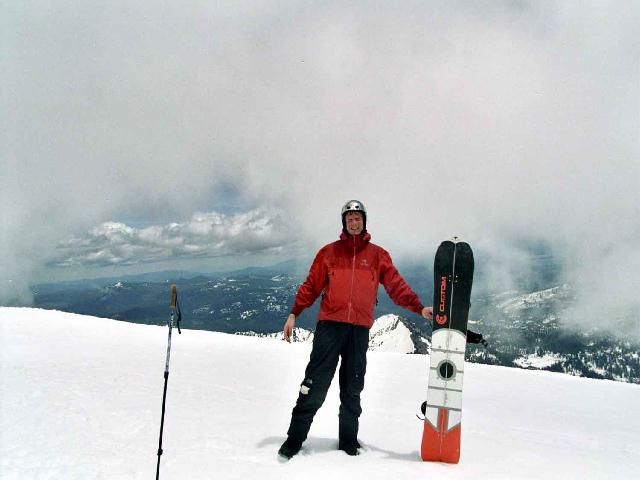 Here's Chester on the way up on Mt Lassen.


Ants in Avalanche Gulch. Look at all the folks climbing Mt Shasta to take their turn on the slopes!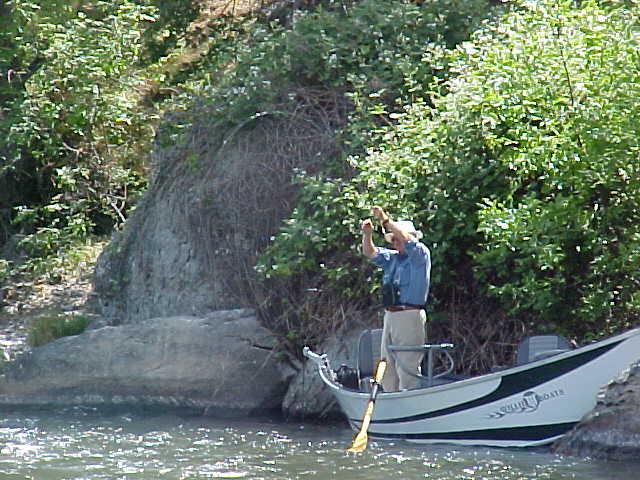 Bill James on the Klamath using a stone fly hooks up on a beauty that bends his fly rod silly.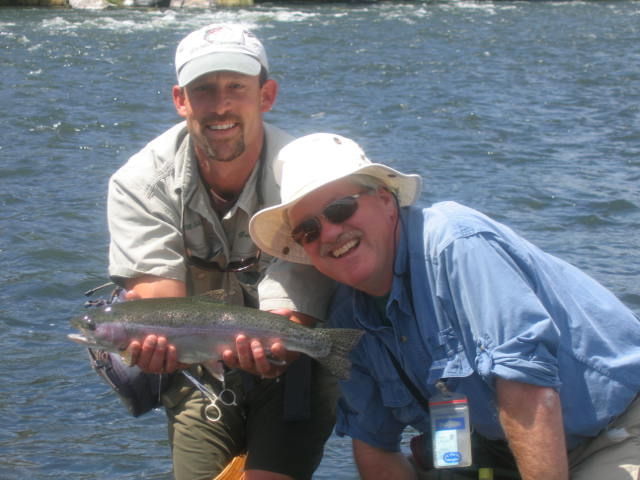 Nice Steelhead Bill! Congratulations, you're my SIZZLER OF THE WEEK AWARD WINNER! CONGRATULATIONS SIZZLER!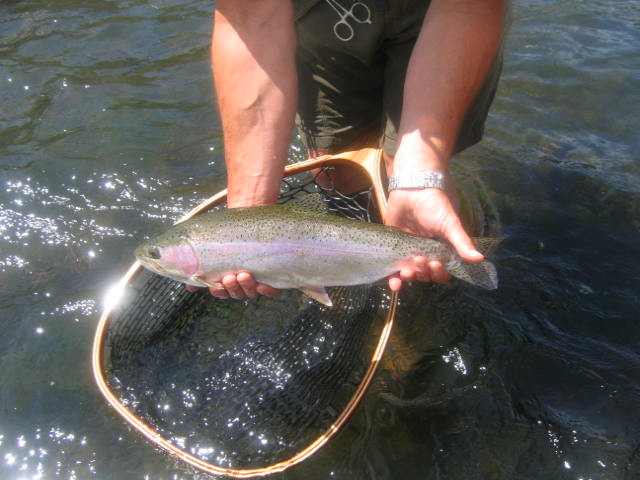 This was estimated weighing at about 3 to 4 lbs on the Klamath River. The stone fly hatch should be still going strong into July. Hope to see you up here so we can take you on it! We catch both wild and hatchery steelhead on very large dry flies.


Set, set, set! This very large trout that took our Hexagenia imitation this past week at Frog lake.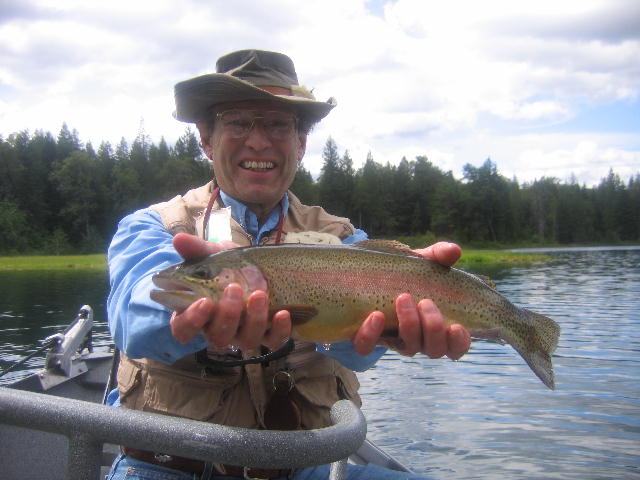 Bill was so happy to land this wonderfully colored, hard fighting rainbow. Catching this trout on the surface using a size 4 fly is unbelievable, matched with the perfect weather and great views to boot!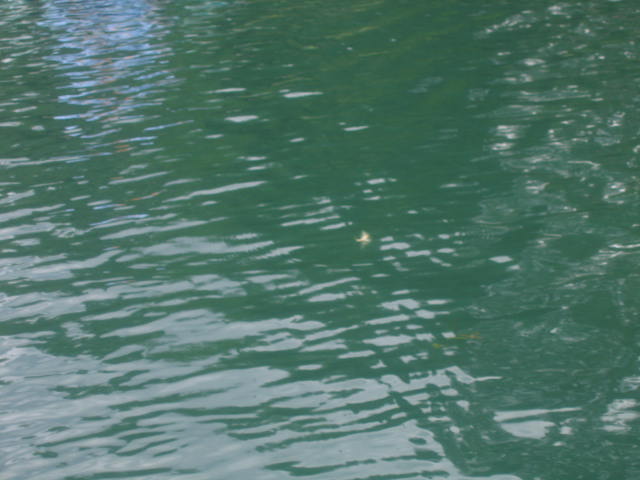 Not a great picture, but this is the Hex insect! It's the largest of all the mayflies and was hatching all day on this lake. Most Hex hatches appear in June or July in Northern California and Southern Oregon.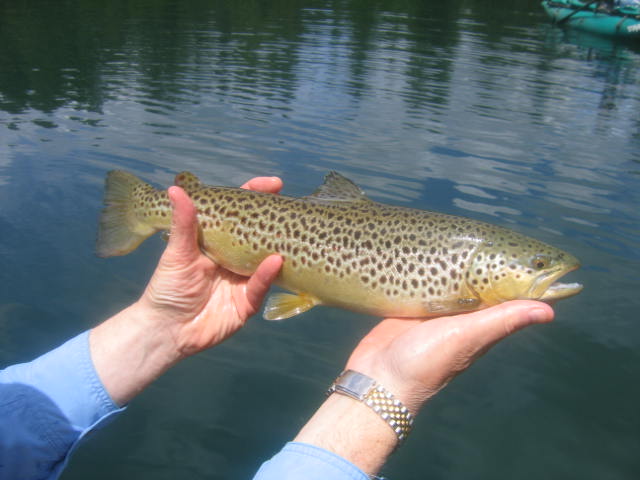 Nice Brown Bill!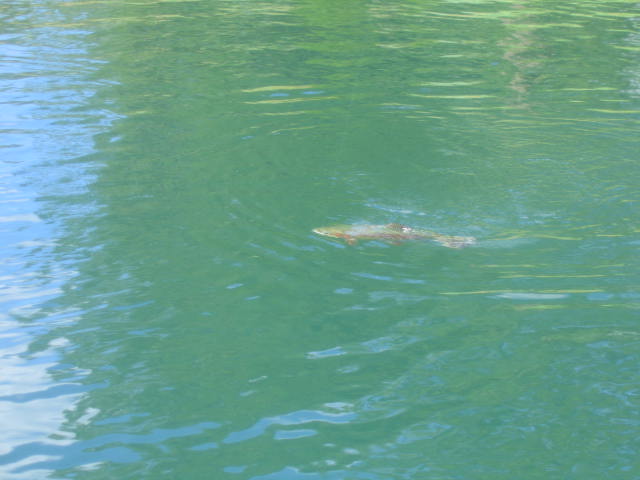 Trout looks like a shark, Very hydro-dynamic!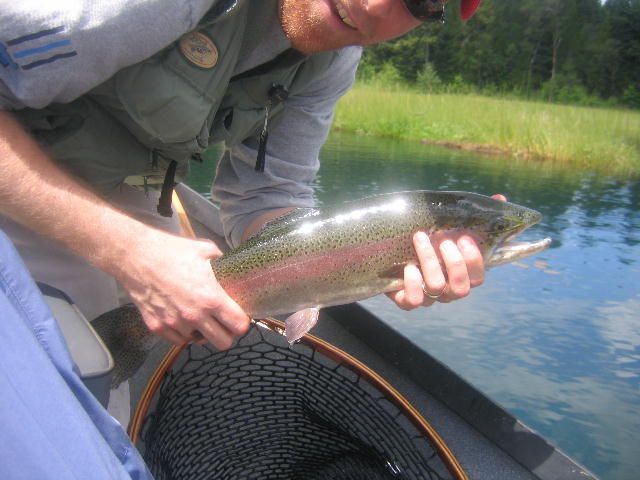 Brian came with Dr. Bill and had his chances to hook-up lunker trout using the enormous Hex pattern, and he did not fail his course, as he caught as many as 10 or more mainly on Hex Cripples.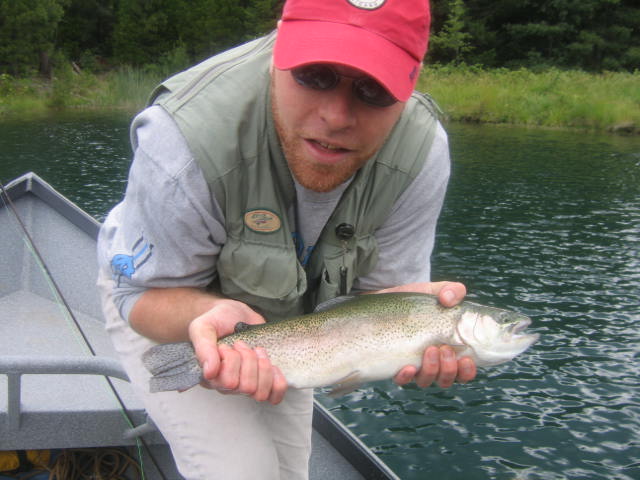 Nice trout Brian!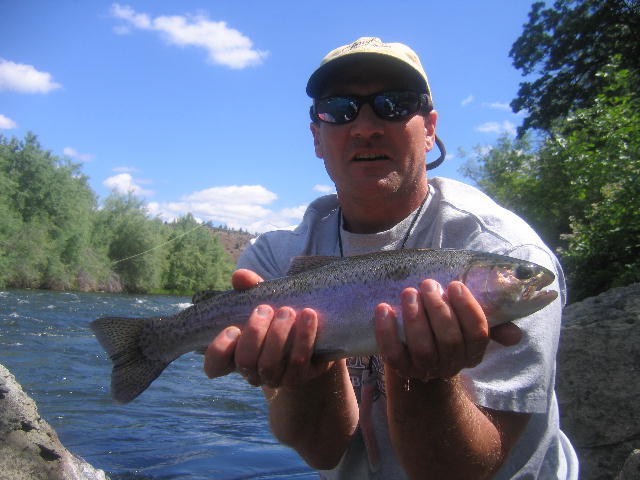 When David Tottino came to town he was ready for action! Armed with a 5 weight fly rod he immediately hooked up on this total wild ocean going steelhead on his second cast of the day! Folks it's June and we are catching wild steelhead in the Klamath River! Maybe it was David's luck, but he caught several wild steelies that day! Right-on David, you shine you crazy diamond!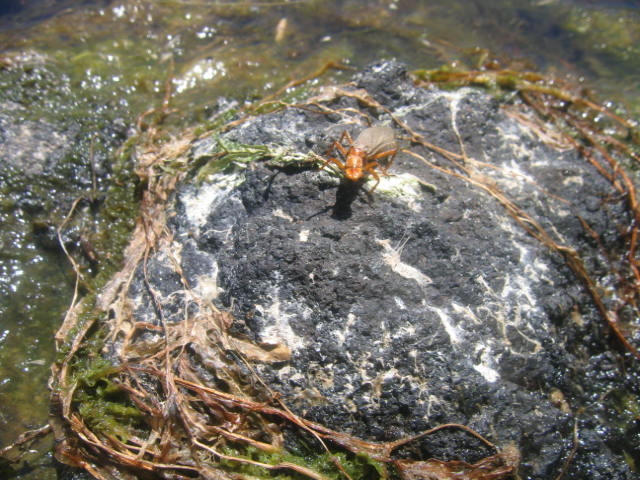 I stopped to interview a Golden Stonefly on the Klamath River. He told me to ask the Bureau of Reclamation if they would keep the flows this season at 1000 C.F.S or higher?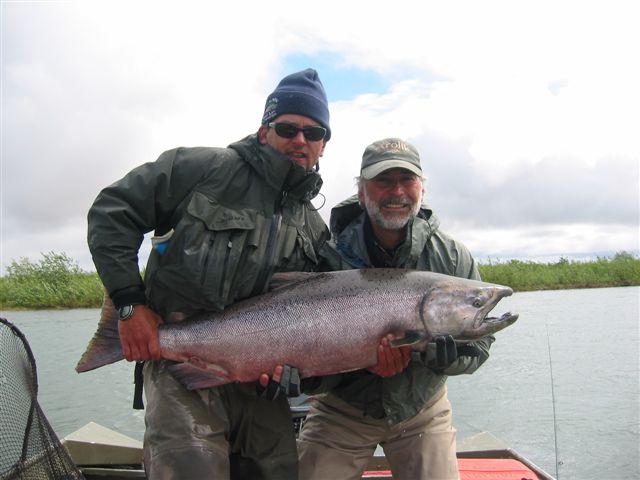 Guys – I finally got the big king salmon in Alaska on Father's Day: 40 lbs. (45 in.x 22 in.) on a 9 wt. using a size 2 black leech. Best, Gene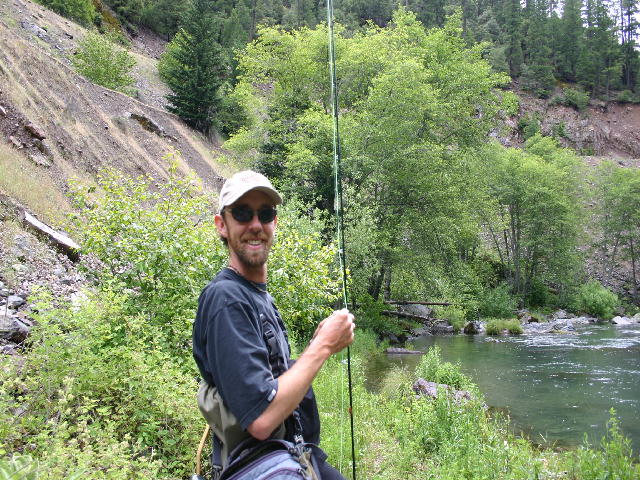 Aaron has been doing a great job guiding customers into trout on the McCloud River. Way to go Aaron!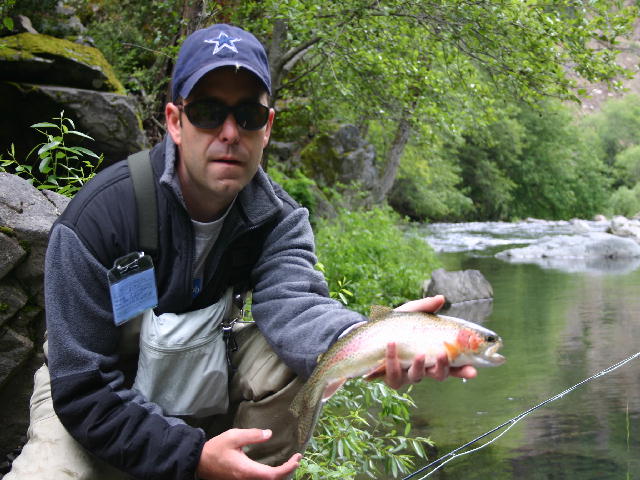 Aaron guided former Montana fishing guide, Jason DeArman, into this lovely McCloud Rainbow using only dry flies during the entire trip! Seems that all the local rivers have plenty of dry fly opportunities right now…. jt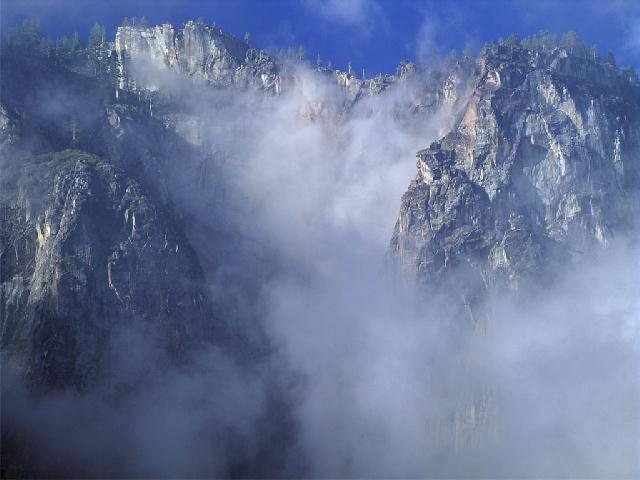 Last but not least! Can anyone name this cliff?*****HAVE A GREAT 4TH OF JULY! MANY RIVERS TO YOU***** JACK TROUT