*****HAPPY 4TH OF JULY ~ CALL MT SHASTA RANGER DISTRICT FOR PERMIT INFO & SHASTA TRINITY FOREST MAP
530-926-4511*****
---
MT SHASTA CLIMBING INFO 530-926-9617 ~
---
MT SHASTA VACTION HOMES 530-926-6400 ~ DUNSMUIR 530-235-2721
---
*****TRINITY RIVER STEELHEAD SIGN-UPS NOW START!!*****
---
---
---
OUR TOWN COULD REALLY USE YOUR TOURIST DOLLARS.
NO SMOKE IN OUR TOWN!!!
---
---
LOWER SAC – UPPER SAC – McCLOUD – PIT – KLAMATH MOUTH – TRINITY*
---
---
BELIZE PACKAGES FROM $1750 TO $2950 PER 8 DAYS
---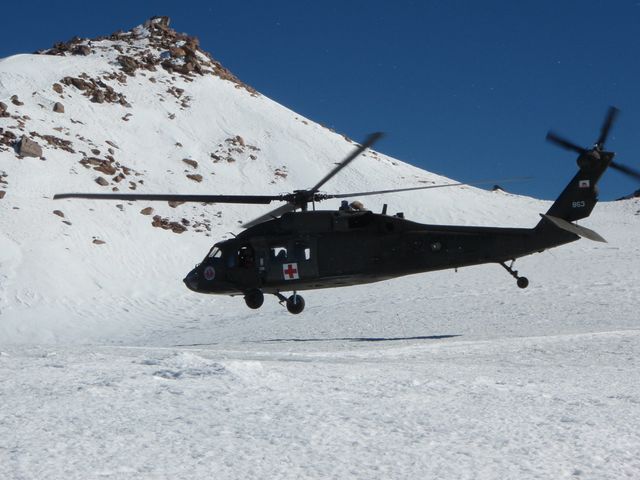 ---
Welcome to Mt Shasta from all us that live here. Last week some of you out there might of heard of the couple who met for their first date after corresponding over the internet for over 10 years.
They thought it would be great to have their first date climbing Mt Shasta.
Unfortunately as they were climbing Mt Shasta (coincidentally for the first time) the weather changed and a electrical storm stranded the two clueless, confused and hungry for a few days up on Shasta.
(romantic) After 4 helicopters were used in the search and over 100 personnel working 24 hours a day in a effort to rescue the couple, corresponding with the media, Search & Rescue, Forest Service, worried family members, etc. The couple wondered back into town on the 3rd day costing this community and everyone involved risk, time and $$$.
A guide would of known where to go, when to leave and how to do safely and be weather salvi.
I sure hope our county doesn't have to pay the tab on this costly Eharmony 29 step date. Please, IF YOU HAVEN'T CLIMBED MT SHASTA BEFORE HIRE A GUIDE.
We are not in a time where we can just flip the bill on anyone's rescue on Mt Shasta. Shasta Mountain Guides (530) 926 – 3117
http://www.shastaguides.com
Even Ed Viestrus, the first American to Summit all 14 peaks over 8000 meters didn't go out if the climbing rules he set for all his climbs
were not all in order. He was flexible, and used common sense over
all other elements and stuck to it religiously. He spent thousands of dollars and lost it on the same week when he suspended climbs as he swallowed ego to live another day. People be wise, be flexible,
and it might not cost you big time money or possible worst.
(Like everyone around Shasta talking about you!) I'm certain this first date will be a costly one, but with that comes a great lesson learned and a happy ending that no one died. A guide provides a valuable service to the public. Get more info and become an expert on the ground before you climb.
530-926-9617
http://www.shastaavalanche.org
---
"My advice to the couple; If you want to have sex on Mt Shasta for your "first-time", tell the guide to take a walk! Jack Trout
---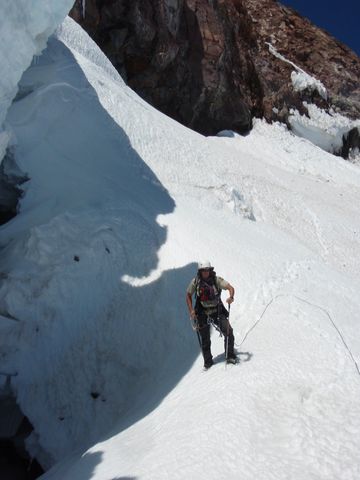 ---
Forrest Coots, our local rescue hero!
Avalanche Specialists & Frozen Trash picker-uppers: Eric White & ?
Climbing Rangers: Eric White, Nick "Klaus" Meyers, Jon Dove & Forrest Coots
Mt. Shasta Avalanche Center and Wilderness Dept.
Mt. Shasta Ranger Station
Shasta-Trinity National Forest
204 West Alma Street
Mount Shasta, CA 96067
---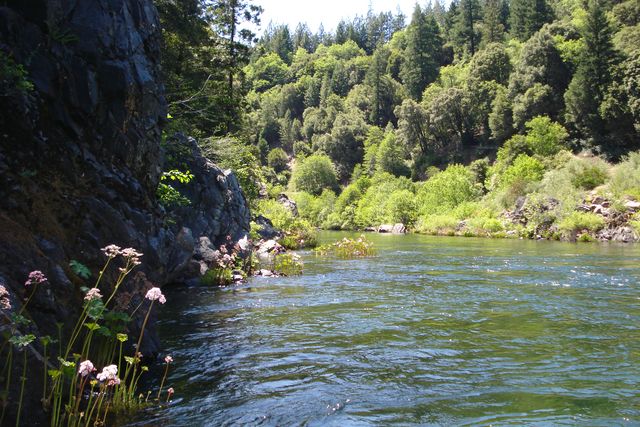 ---
Lets take a break from the fires people! Lightning caused most of the last fires, so please be careful out there with any fire, matches or fireworks. I think the three most important things our society is faced with is; Global Warming, A new resource for gas dependency and a way for youth groups to find alternative methods for raising money other than through firework sales.(What kind of message are we sending to youths?)
---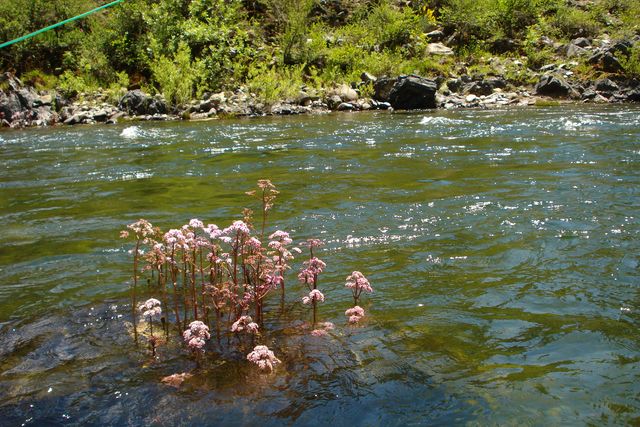 ---
Every new year brings up a new generation of kids, flowers and experiences. Make life great and ignore your problems for a few days…..
---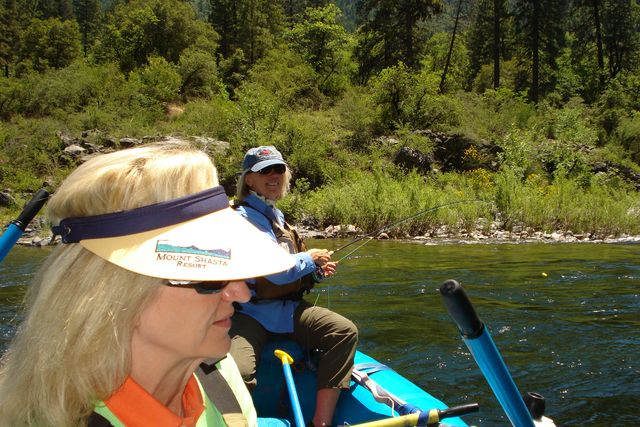 ---
Two beginners joined me staying at the Mt Shasta Resort!
---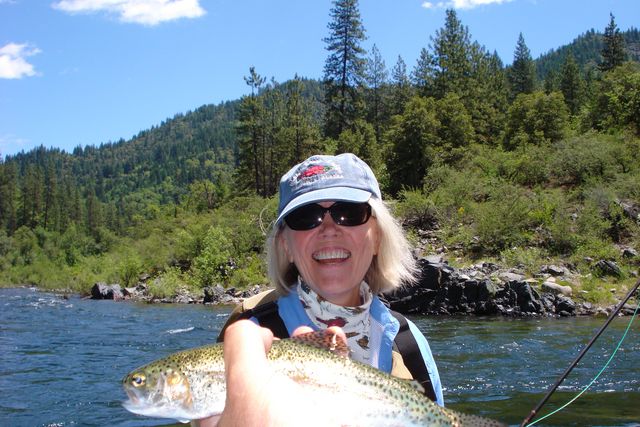 ---
Way to go Bev!
---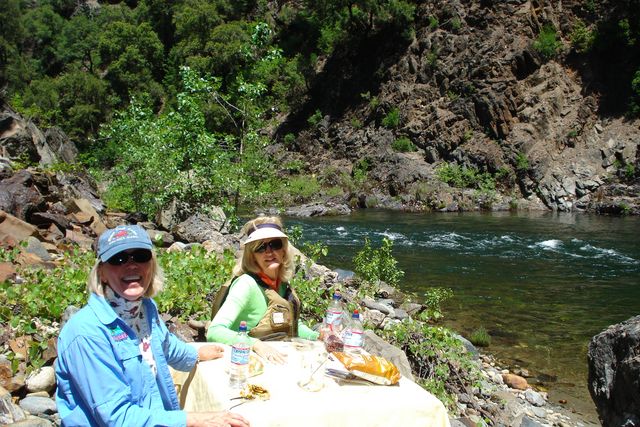 ---
Lunch is served!
---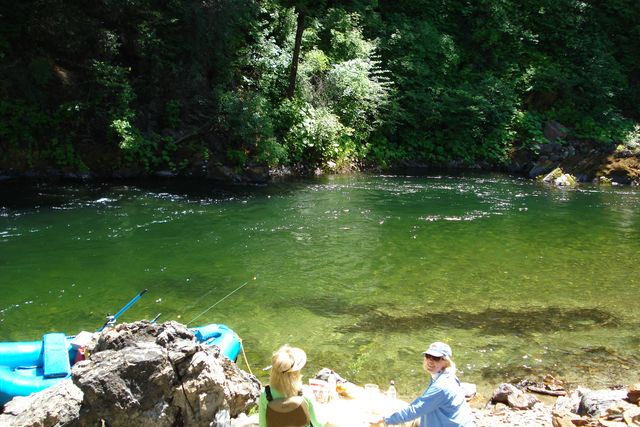 ---
bon appetite!
---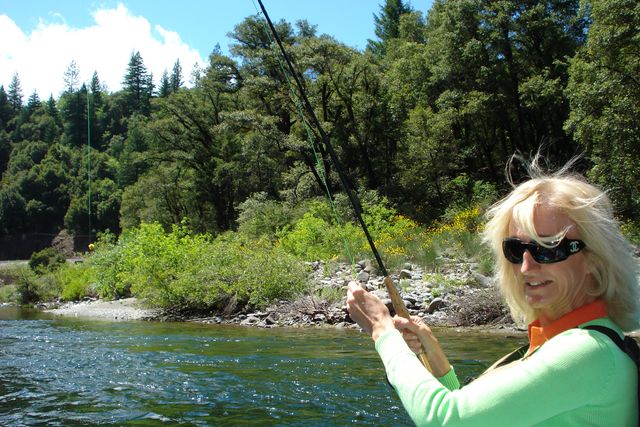 ---
First time fly fishing ever!!
---
---
---
START THE LIVE YOUR PASSION CATARAFT FLY FISHING ERA
---
---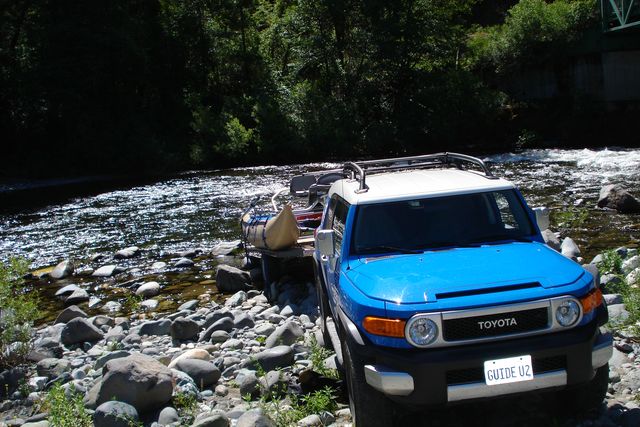 ---
This was a very special day indeed! The first day the new cataraft hit the Upper Sac. After 14 years, it's great to be taking this trip I pioneered one step further, by allowing my customers to stand up and fish and still be rapid safe.
---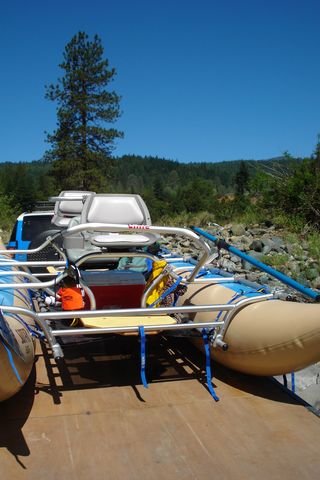 ---
What I wanted to do is incorporate a frame that was sturdy as well as easy to take down and provided customer comfort. I know Sotar makes the best tubes, so I put two companies together and came up with the best fly fishing/ rafting combo I have ever rowed!
Sweet! Live your passion baby!!jt
---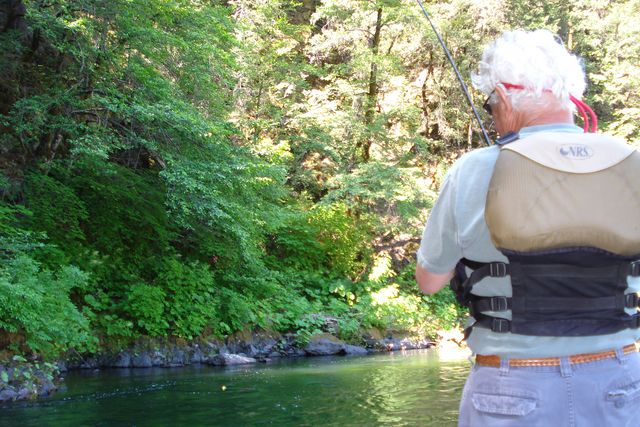 ---
My first customer in Passion was Curt Rees. He hooked up right out of the gate 2 minutes after we launched!
---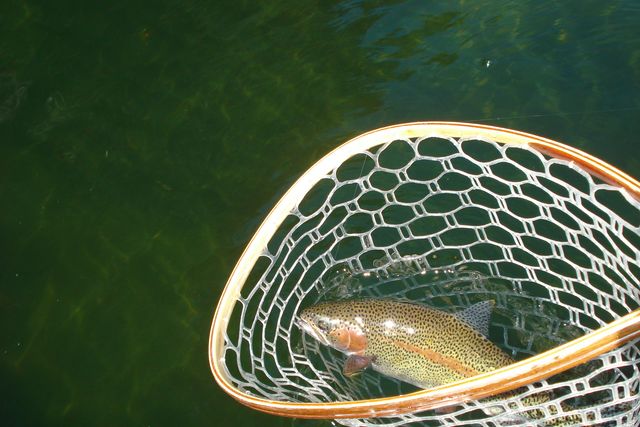 ---
Oh what a beauty! My word, we are so blessed to have these native trout that are so spectacular in color and shape. I am so lucky to have this job!!
---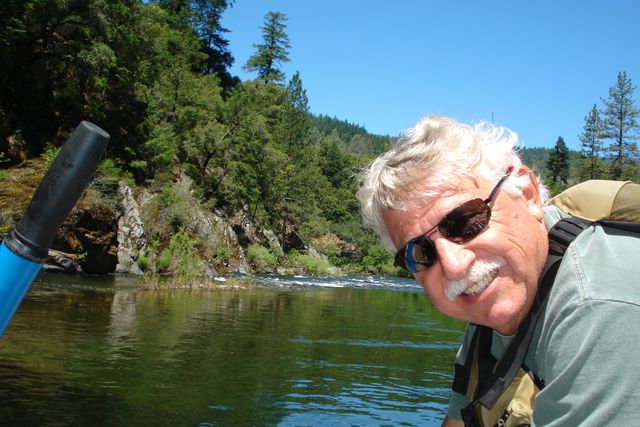 ---
What do think so far Curt?
---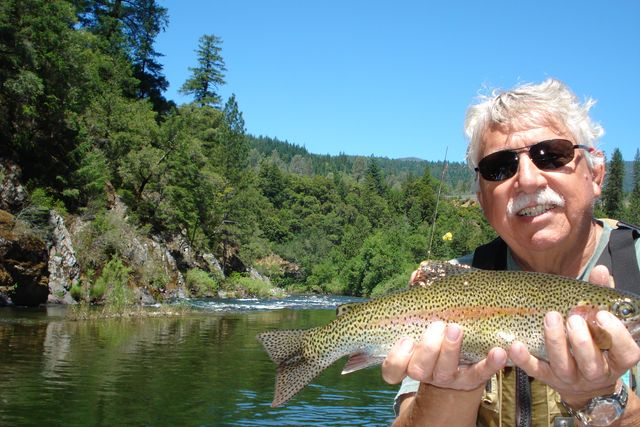 ---
Wow! This is really becoming a fantastic catch day! The sky is so perfect, no wind and all the reasons in the world to be no other place on earth.
---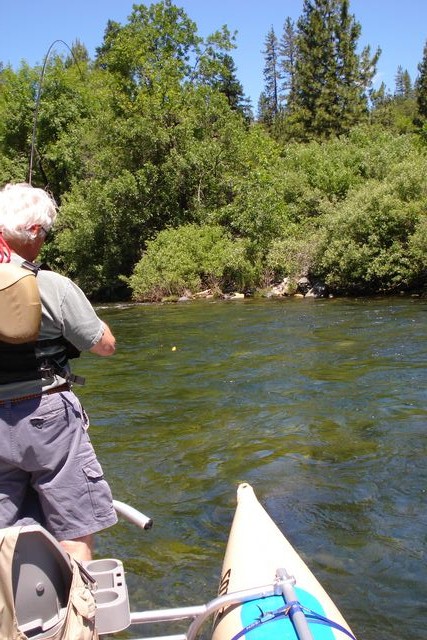 ---
Tug-a-war!
---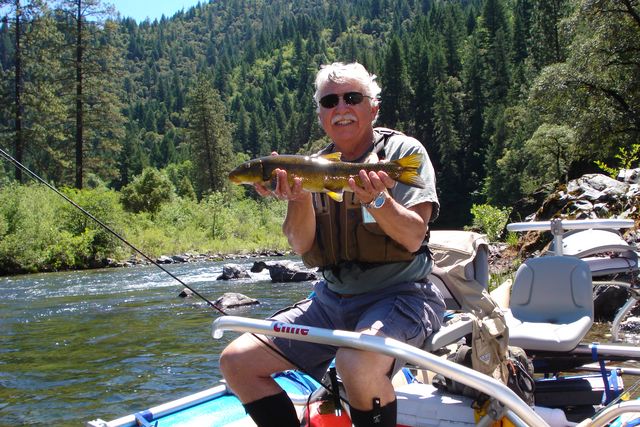 ---
Curt, you're hilarious– a sucker??
(anything on a fly rod is ok by me!)
---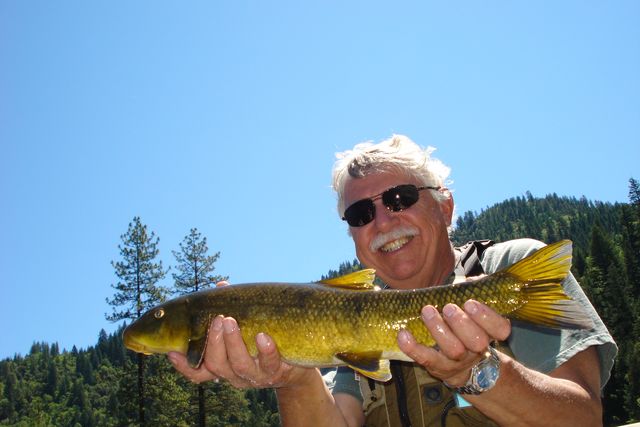 ---
Now that's one big SUCKER!! It's beautiful!! I mean the colors are just incredible and it's so big!!
I guess I'm being suckered now aren't I…..?
Walking on Sunshine Carola!
http://www.youtube.com/watch?v=eONhto0x_nI
---
---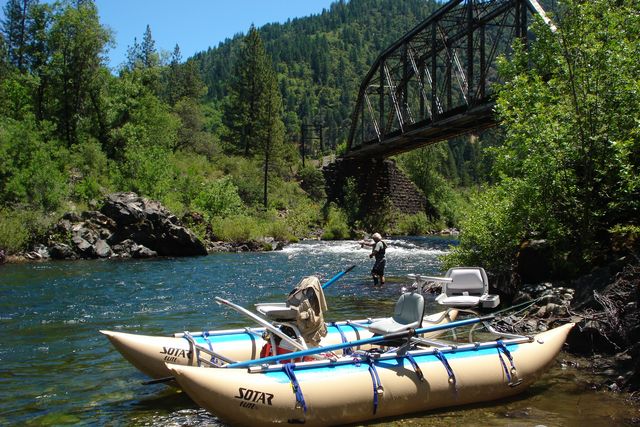 ---
Lets stop and wade this perfect riffle!
---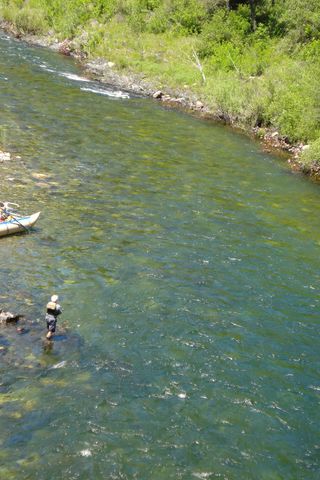 ---
Up top you can see why it's so perfect.
---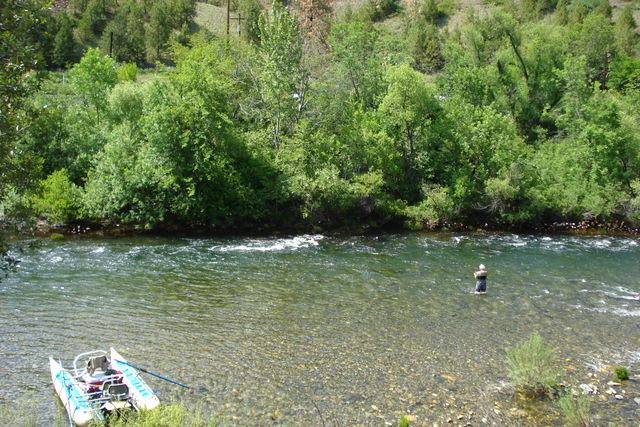 ---
Slate bend always proves productive.
---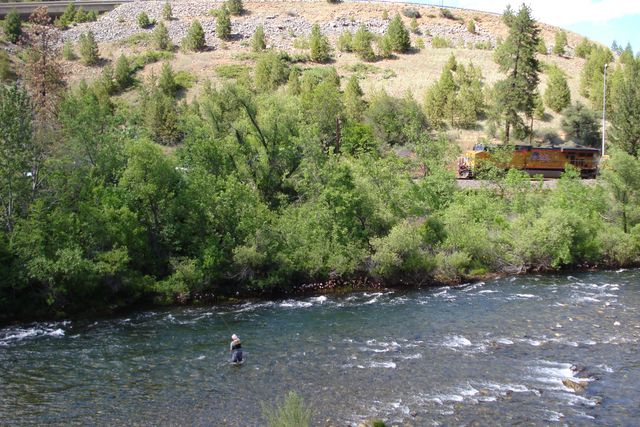 ---
U.P. Thank you for not spilling any trains in the river!! Also the litter coming from your engineers has been drastically improved from previous years menaces.
Can you take down all the telephone poles along the river you don't use anymore? they are starting to erode into my office….
---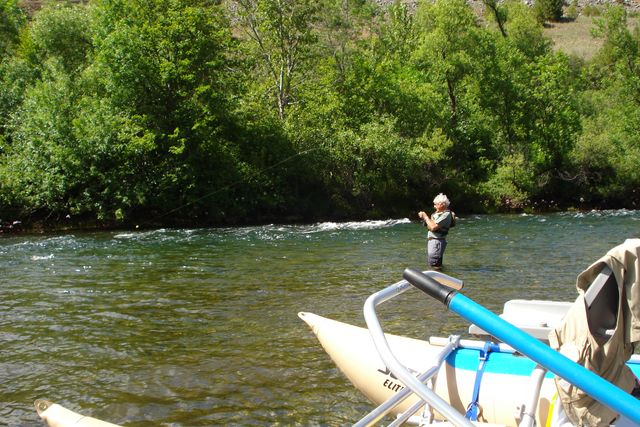 ---
When this fish flashed it looked huge!
---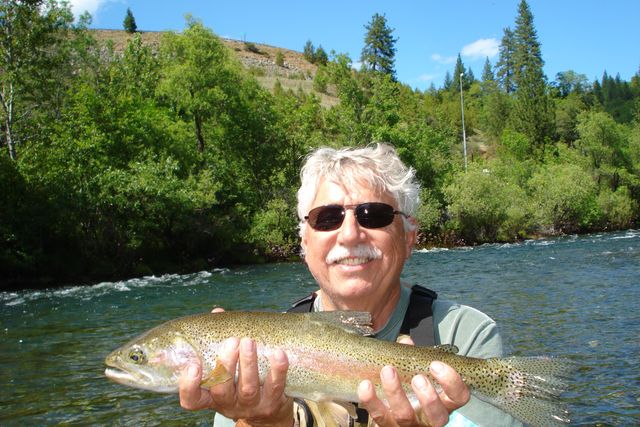 ---
Curt does it again folks! That is the oldest trout, I estimate over 8 years old. That's 102 in trout years, this guy is like the "Jack Lalanne of trout"
---
Curt Rees ~ CONGRATULATIONS YOU'RE ARE MY SIZZLER OF THE WEEK AWARD WINNER!!! WITH THAT NOW GO OUT AND ACCOMPLISH ANYTHING!! jt
---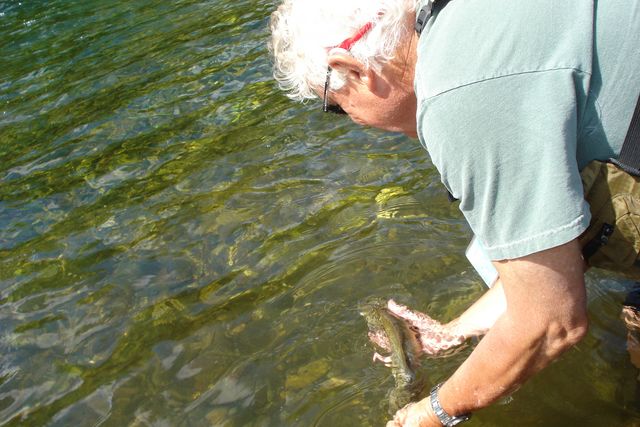 ---
Release in all forms is a good thing! Take care Curt and thanks for coming up! jt
---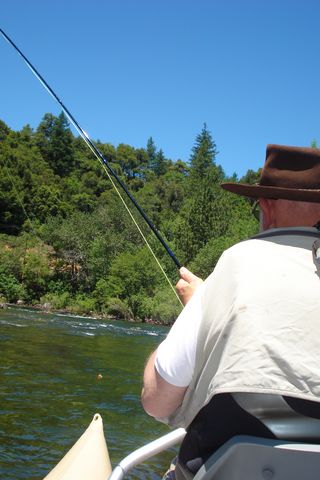 ---
Peter and Judith Brown came to town!
---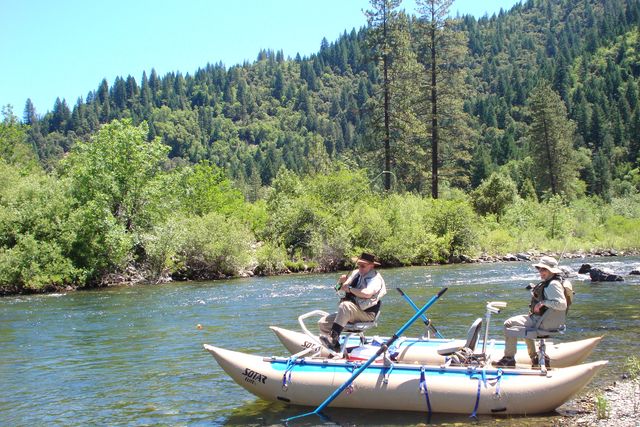 ---
Fish on Peter and by the way Happy Birthday!!
---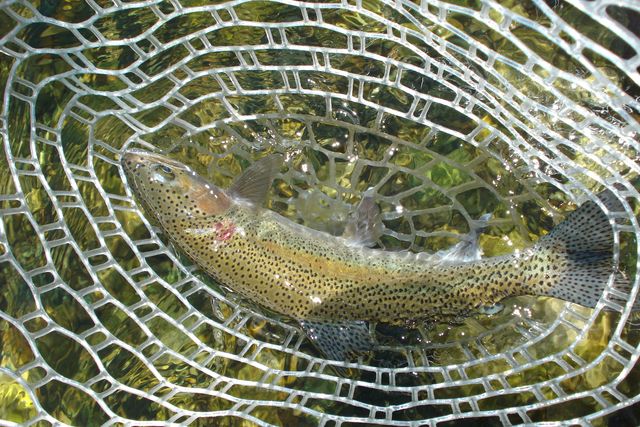 ---
An osprey tagged this one.
---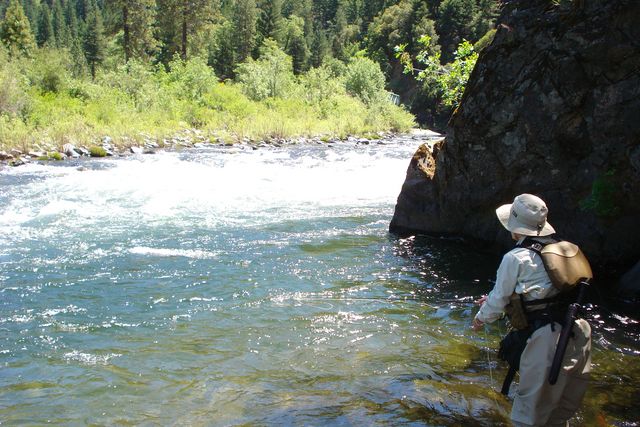 ---
Judith fishes the edges.
---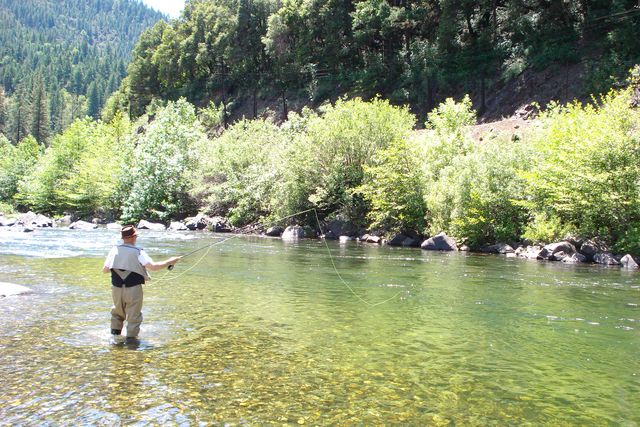 ---
Nice run here.
---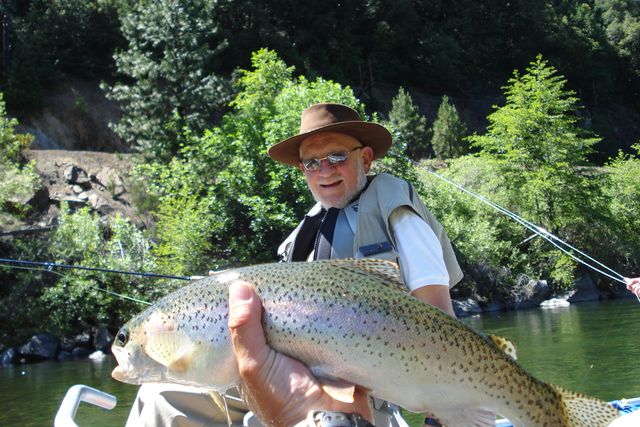 ---
Nice trout indeedy! Quick pic and he's back in the water.
---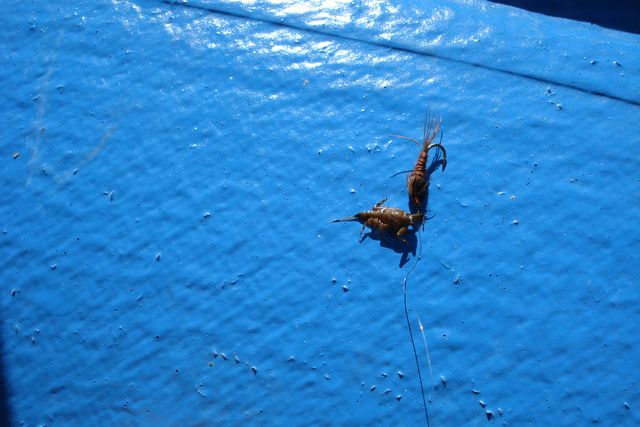 ---
All imitation, tied with additives, colorings and preservatives.
A real healthy tied fly!!!
---
---
Happy Camper Pete!
---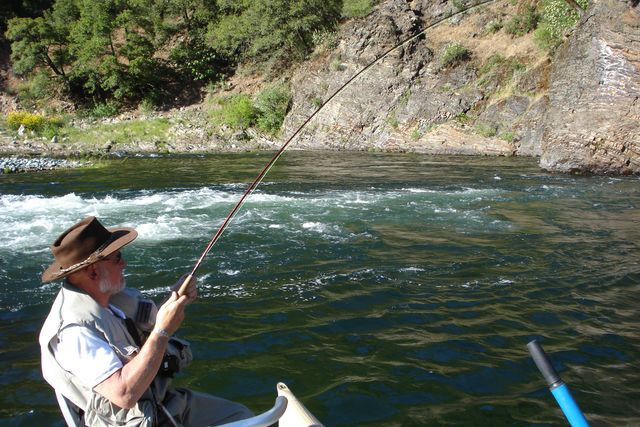 ---
One more for the road.
---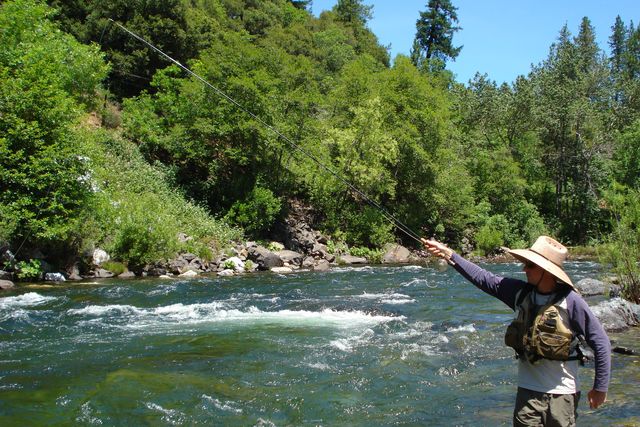 ---
Scott Arman, you're a friend OF mine always.
---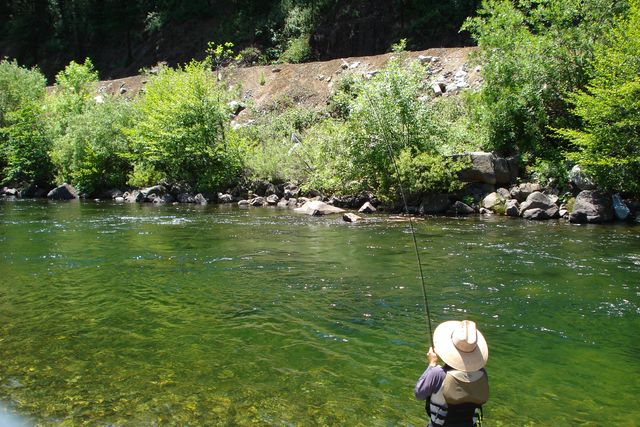 ---
Fish on bro, come up anytime man, you and Chris Welch rock on!
---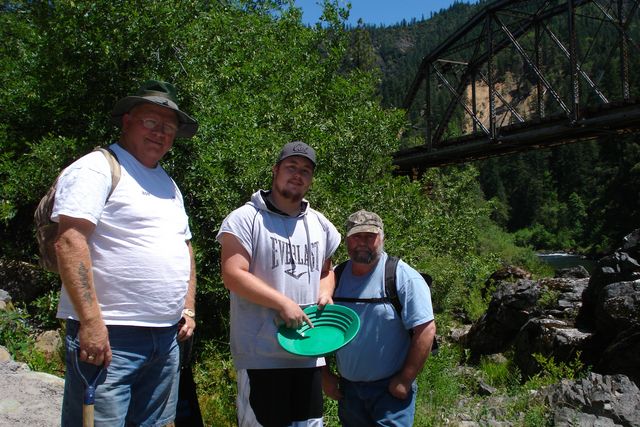 ---
There's gold in these hills!
---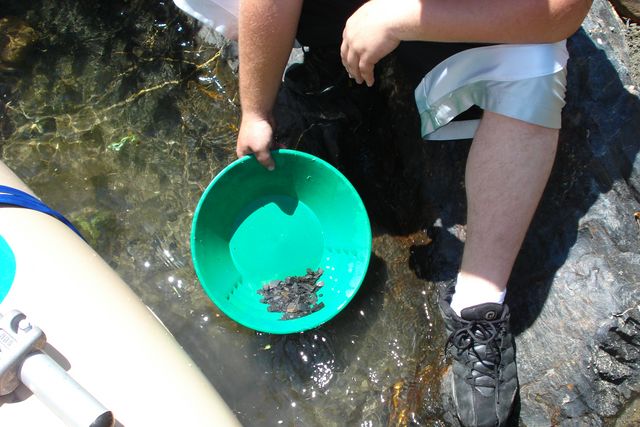 ---
Just watch…
---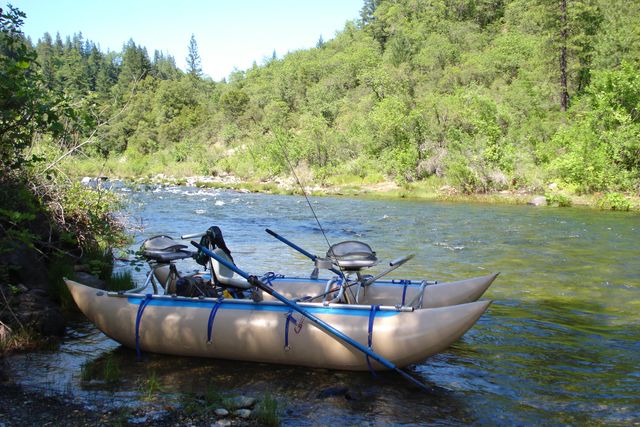 ---
"LIVE YOUR PASSION!" How fitting……
---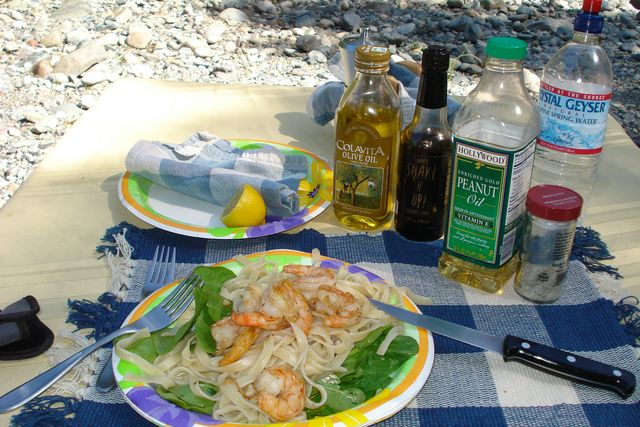 ---
Lunch on the river never was better.
---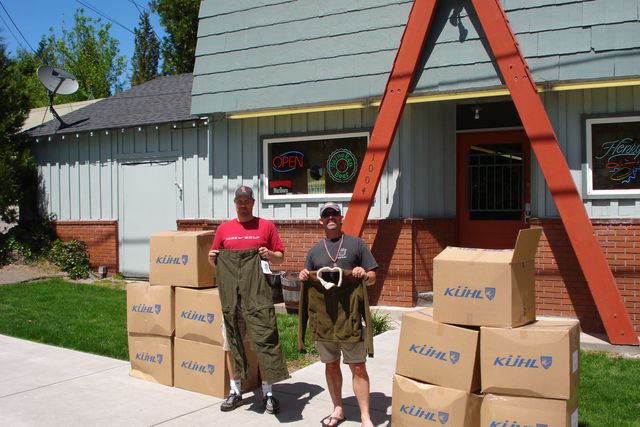 ---
Thanks to Alfwear/Kuhl Clothing for their donation to the Chaiten Distaster Relief.
http://www.kuhl-usa.com/ Buy their clothes people!!!
---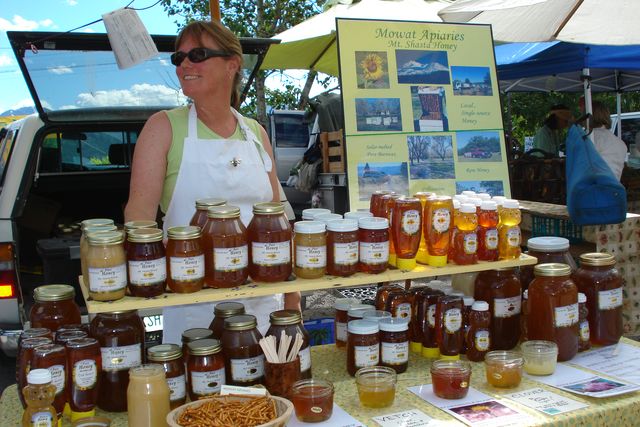 ---
Honey -time at the Shasta Farmers Market on Mondays 3 pm to 6 pm.
My favorite is the manzanita honey!!
---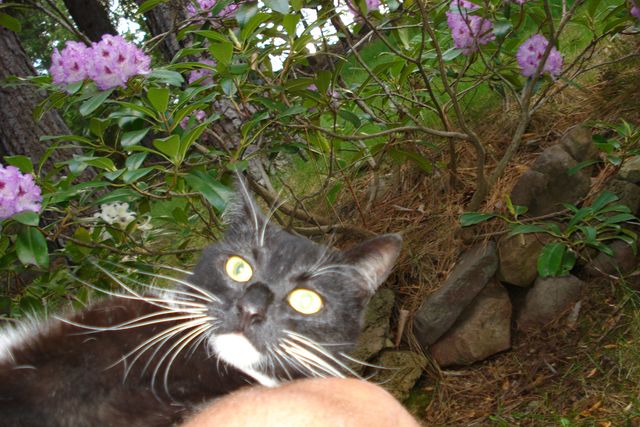 ---
Ford Lincoln Mercury, out and about over in the rodas!
---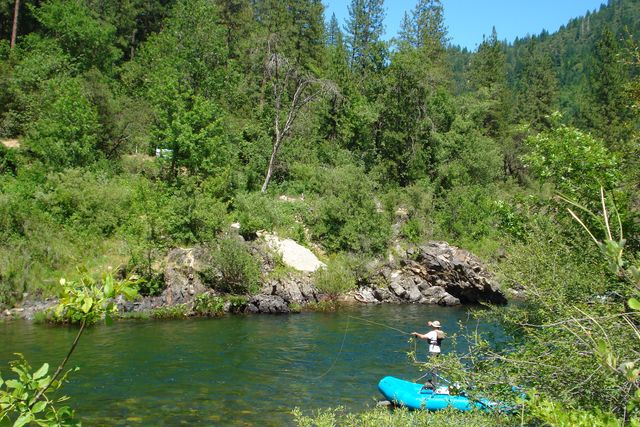 ---
Our Garden of Eden.
---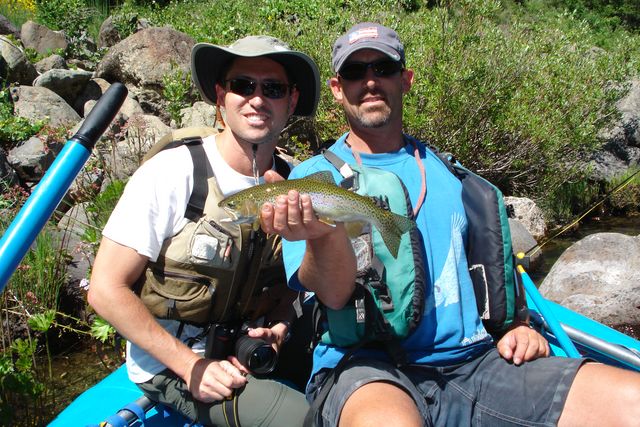 ---
Fabio Simi with a nice trout! Take care and tell the group hello from Trout!
---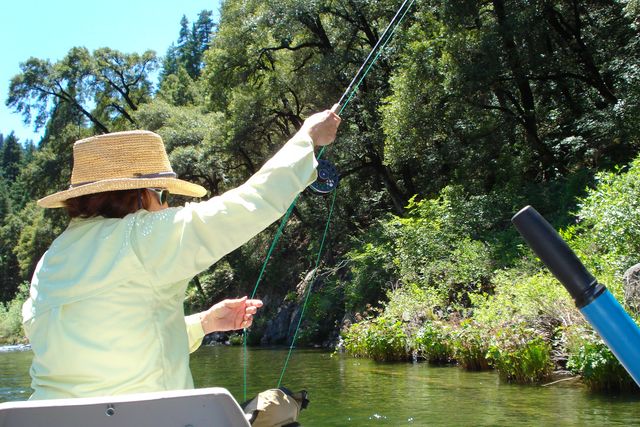 ---
Hook-up Cindy Gebhart!!
---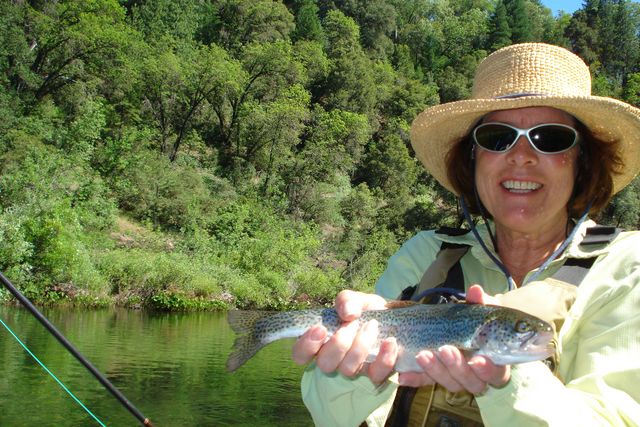 ---
The coolest gal in fly fishing is Cindy Gebhart!! We'll see her adventures with husband Richard this upcoming season in Chile!!
Stay tuned!!jt
---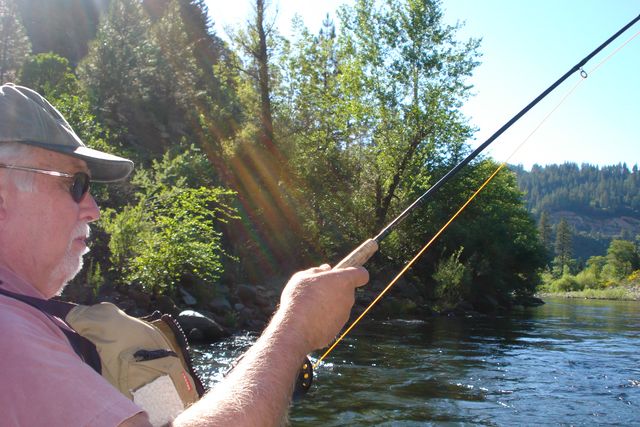 ---
Richard thanks for your continued support. See you on another adventure soon!!
Travis, You and Lynn need to schedule your date for your FF lesson for Belize trip coming up. Trout 926-4540
---
---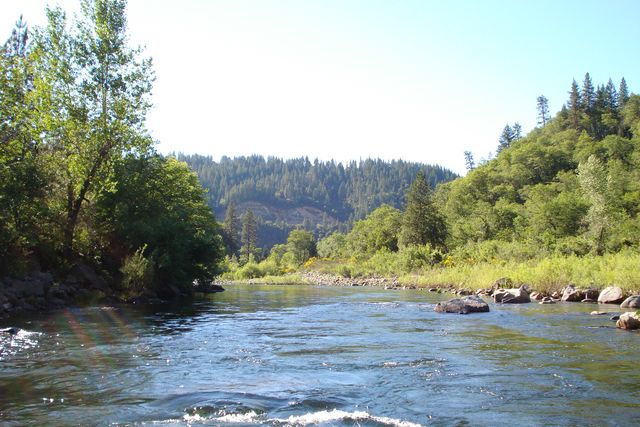 ---
The best looks that I never forget are the ones near sunset…
---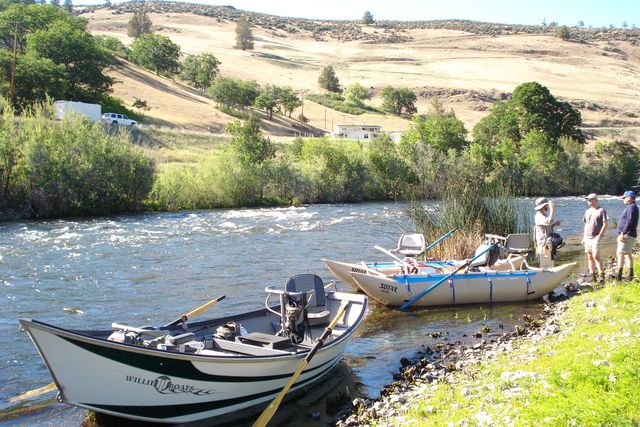 ---
Aaron Greener getting ready for another day on the Klamath River.
---
THANKS FOR WATCHING MY ADVENTURES!!! STAY TUNED FOR MORE ADVENTURES AS WE CONTINUE THE SUMMER FISHING EXTRAGANZA!!
MANY RIVERS TO YOU JACK & CAROLA TROUT
---
---
---
CHAITEN CHILE ~ CAROLA UPDATE
---
---
---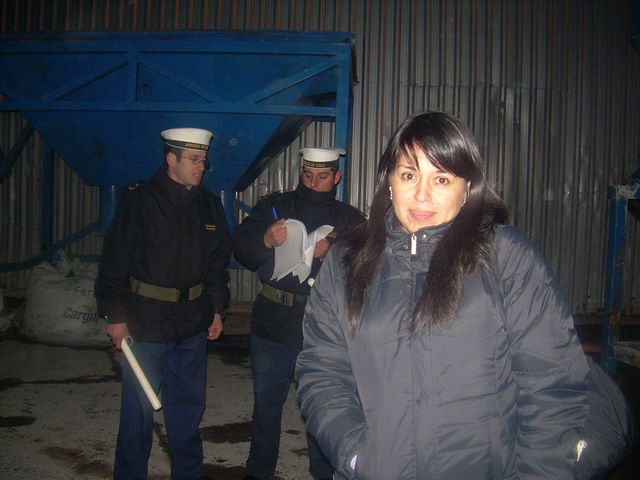 ---
Last week without warning the Government of Chile allowed residents to go back to Chaiten via ship. It was a long over night trip with rough seas, freezing temps and a "no telling what the outcome might be?" Carola left Puerto Montt to go back and see what damage occured with the house, personal property and our guiding gear as well as important papers for our business in Chile together. What a brave girl to head back into an area still being effected by an active volcano….
---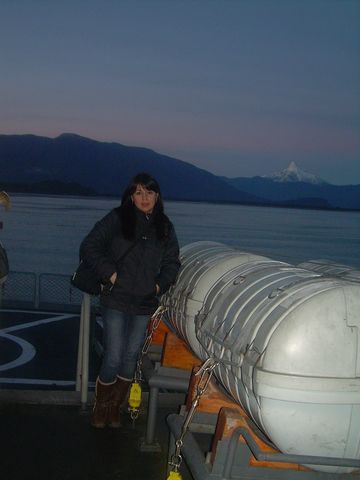 ---
The Volcan Corcovado in the background with Chile's most beautiful girl in front!
---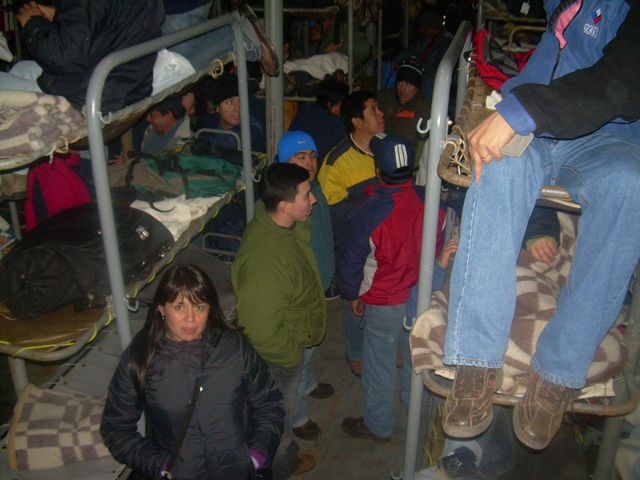 ---
I sure wish Carola was here with me, that picture kind of bums me out…
---
---
It must of been amazing and scary to see the Chaiten Volcano as it spewed smoke and ash. Carola retrieved many important things from
the house and managed to save a few pets also. I have never wished so badly in my life to be with somebody. It hurts so bad to be apart
and I can't do anything but pray that my Government lets her into visit me for any length of time this summer. Man, we have been through so much together and now our fate for this summer lays in the hands of
of the US Embassy in Santiago. Lets hope they stamp yes this time.
(It's like the part in Shawshank Redemption where Red can't get his parole approved)
Jack Browne ~ I'LL DO ANYTHING >
http://www.youtube.com/watch?v=xcdYlZPejuo
---
---
This poor little puppy was stranded in Chaiten and Carola saved him/her..
If I have to take this National (what ever the hell that means) I will, please approve Carola's visa, there is no reason to deny her a second time and We will both be returning to Chile together in November/December promise. Jack & Carola.
Tubes; I DON'T WANT TO WAIT ANYMORE.
http://www.youtube.com/watch?v=lBkxAt-IG-s
---
EMAILS FROM YOU:
Hey jack –
Me too! Many thanks for an outstanding day on the river. Definitely one of the best and most beautiful days fishing in my life, which is exactly what i was after.
Only made it to redding after leaving the river that night -had to conk-out! Absolutely could not drive another mile.
If you can find those pics of me with "my hog" on your camera, would love to see them if you can send.
Thanks again, and hope you're keeping well.
Cheers.
D Olsen
---
Jack,
I had the pleasure of reading a note that you wrote to the station recently complimenting me, and I want you to know that you "made my day"!
Thank you so much for taking the time to do that, and I'm glad that you're out there!
Dave Clark –
KTVU News
---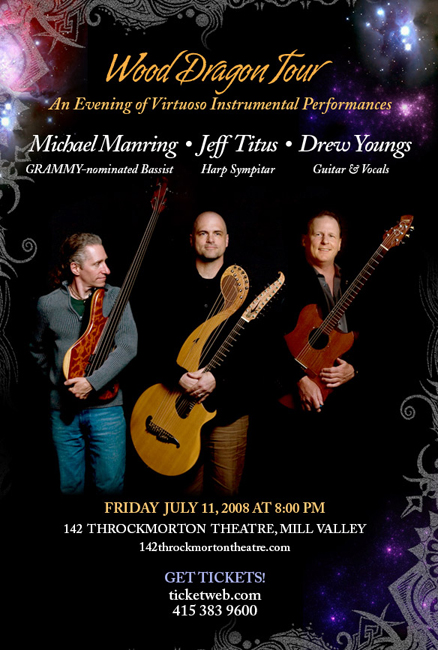 ---
This group is incredible!! Jack Trout
Communications specialist, merging creative harmonic genius with technological brilliance.
Drew's site here http://www.earthwire.com
Drew's music hear http://www.garageband.com/artist/drewyoungs
---
Thanks Jack, appreciate the help. I so need my annual Shasta fix! To those that haven't been there it is hard to explain, but that Mt definately has some powers. The trains are always part of our experience, I always have to warn newbies in our groups to not be started at night-ha Hopefully we can make it up the 5 w/no closures. We were heading back thru Big Sur and it is currently being wiped out. We have a couple in our group that needs to head back earlier than the rest-Where is the closest place to rent a car (1 way to SoCal). Yreka is what I found online @ about $50day-none Dunsmuir or Weed? Hope all is well w/Carola & she will be here soon. Thanks again, Teri
---
Hi jack, I hope by now those morons who are stopping Carola from
reaching you have gotten their act together. Getting her to Mt.
shasta will help soften the blow of the house deal…who is that jerk?
I can't believe anyone would do that to someone else's house.
Anyway, with five trips on the book I thought that Gregg and I would
try to make it for two different weekends and I would save one date
for Joe Baanovich if we can get together. Are the weekends of October
11th and 12th and November 22nd and 23rd still open? If so, pencil in
Gregg and me for both, if not, we look for other openings. Is the
October date too early for Trinity steelhead? I hope this finds you
doing great with the fish and Carola is on her way to you. Keep your
tip up. Mike
---
Hello Jack.
This is pops, sorry we could not make it up there this summer.I enjoy seeing you trips on the upper Sac. Dave and I will be going up to the trinity this winter. We will be calling you to arrange another float. This time I will land my Steelhead OK!
Munchos rios e pescados para todos.
Pops Diaz
---
Jack,
I'm trying to give our clients information of the different organizations collecting donations for Chaiten victims.
What webpages/organizations can I direct them to?
Suerte amigo,
Justi
Justiniano F. Campa
Co-founder
jcampa@flyfishingpatagonia.com
---
Hi Jack,
I noticed a few photos on your site that we might like touse in our new brochure. Attached is one that I like but if you have others,let me know and also what you need for it.
I thought you might enjoy this story:
We live about 15 km from the major airport in Costa Rica. Everyday about 20 planes fly directly over our small group of condos. They have about 1.000 feet of altitude so they make a lot of noise which lasts for about 20 seconds. Most of the neighbors here grumble about the situation.
Last week one of our neighbors had a handyman come by to fix something. As they were talking outside, a plane carrying tourists back home rumbled overhead. He has never been outside of Costa Rica and, of course, has never been in an airplane. The handyman said to our neighbor ¡∫You are so lucky to live in this place where you have such a good view of these wonderful planes.¡Ö There are plenty corny clich¨˛s similar to this statement but this hit home and is a wonderful perspective on life.
This is my very good friend Tom Morgan who used to own Winston Rods. He has MS and can¡Ùt move any muscles from the neck down. But still he has an active business and a fantastic attitude. Call him up and ask him how things are going and he will say ¡∫Couldn¡Ùt be better.¡Ö
Best,
Chris Brodin
---
Always enjoy your updates, Jack. Hope Carola joins you soon!
Gary D
---
Hi Jack
I just wanted to thank you again for the great fishing trip yesterday! Thanks especially for showing us some of the great fishing locations and amazing scenery that the Shasta area has to offer. It was a great time and I'm glad we chose you as our guide. We'll do it again the next time we make it out to Shasta!
Take care
Ricardo
PS – The Billy Goat Tavern rocks!
---
Hey, Jack.
It would be great if you could encourage guests to bring canteens for water instead of depending on plastic h2o bottles which are a big waste problem and use billions of gallons of petroleum annually to manufacture, increasing global warming.
Thanks for considering.
---
Klamath River eNews – July 7th, 2008
News:
* PEACE ON THE KLAMATH
* FEDS TELL IRRIGATORS KLAMATH SALMON NEED MORE WATER
* DREAMING OF BARBECUED SALMON? SAVE WATER FOR ITS RETURN
* CHILOQUIN DAM REMOVAL TO BEGIN MID-JULY
Action Alerts:
* STATE HEARINGS BEGIN ON DAMS' WATER QUALITY – 7/22 in Sacramento and more…
Announcements:
* WELCOME GEORGIANNA MYERS, KLAMATH RIVERKEEPER EMPOWERMENT PROJECT COORDINATOR
* LAPTOP COMPUTER NEEDED FOR EMPOWERMENT PROJECT
_____________________________________________________
News:
PEACE ON THE KLAMATH
High Country News – 6/23/08
http://www.klamathriver.org/Documents/HCN62308PeaceOnTheKlamath.pdf?article_id=17763
≥We≠ve been in the fight for ages,≈ Fletcher says. ≥But we can≠t afford to litigate for decades and watch our fish continue to die.≈ The negotiation process has been as tortuous as the river≠s run through the canyons, and it has been tightly wrapped in secrecy. But after 90 years, salmon will soon be bound once more for the river≠s upper reaches. And the long-warring parties say they have laid the groundwork to sustain native fish, farming and Indian communities, creating a peace on the river that can last. ≥We turned the traditional alliances upside-down,≈ Fletcher says. ≥Now you≠ve got the deck shuffled, and it makes no rhyme or reason who≠s out or who≠s in.≈
See also:
Kayaking the Klamath while dodging the dams – HCN Writers on the Range
http://www.hcn.org/servlets/hcn.WOTRArticle?article_id=17789
FEDS TELL IRRIGATORS KLAMATH SALMON NEED MORE WATER
Capital Press – 6/20/08
http://capitalpress.com/Main.asp?SectionID=94&ArticleID=42470
After evaluating the U.S. Bureau of Reclamation's latest plans for splitting water between irrigators and fish, the NOAA Fisheries Service said Friday more water is needed in the spring to flood rearing habitat for juvenile coho salmon, a threatened species. The latest review – ordered by a federal judge – is known as a draft biological opinion, and comes in a long-standing battle over how much water goes to farms and how much goes to salmon in the Klamath Basin. The final version is expected later this year.
DREAMING OF BARBECUED SALMON? SAVE WATER FOR ITS RETURN
San Jose Mercury News – 7/1/08
http://www.mercurynews.com/opinion/ci_9750545
Will you eat salmon at your Fourth of July barbecue? How much will you pay for it? Will you even be able to find it? There is no salmon fishing season this year, so there may be no wild salmon for your party. If you think that's bad, imagine how it feels to the commercial fishermen, fishing guides, seafood shops and all the local businesses that rely on salmon for their livelihood. As you slap farm-raised tilapia on your grill Friday, give a thought to our rivers.
CHILOQUIN DAM REMOVAL TO BEGIN MID-JULY
KDRV – 7/2/08
http://www.kdrv.com/article.aspx?id=43622
Crews are preparing for the second phase of the Chiloquin Dam removal project. The first phase involved installing a new pumping plant on the Williamson River to provide water for the Modoc Point Irrigation District. The actual removal of the dam, the second phase of the project, will start in mid-July. Deconstruction of the Chiloquin Dam is the culmination of years of negotiation among the Bureau of Indian Affairs, Klamath tribes, and the Bureau of Reclamation.
_____________________________________________________
Action Alerts:
* STATE HEARINGS BEGIN ON DAMS' WATER QUALITY – Will California give PacifiCorp's dams a green light?
For the last four years the Klamath dams≠ reservoirs have created one of the worst toxic algae problems ever recorded. While downriver communities are continually exposed and warned to stay out of the river, no action has been taken by the state of California to regulate the problem. PacifiCorp has argued states do not have the authority to enforce the Clean Water Act on federal projects, and has fought impacted communities in court while suppressing their own water quality monitoring results.
After successul legal action from Klamath Riverkeeper forcing California to enforce clean water law and regulate PacifiCorp, the state is finally beginning its Clean Water Act certification process (called a 401 permit) on the dams this summer. The 401 permit may be the single most crucial process within the movement to un-dam the Klamath. If California denies PacifiCorp≠s clean water permit for the dams, it is likely that the only realistic solution to the algae pollution is dam removal.
TAKE ACTION!
If you could do one thing to un-dam the Klamath, this is it! We are depending on the Klamath-loving public to stand up for clean water on our river, and say no to dams that threaten it. In the next six months there will be multiple public hearings, rallies and comment periods on the decision to issue PacifiCorp a 401 permit. We absolutely need you to attend whatever hearings are in your area and to submit comments on this issue.
EIR Scoping: July 22nd – Sacramento (time tba) Call Klamath Riverkeeper for info on carpools leaving from the Klamath, southern Oregon and the North Coast
July 31 – Klamath at the Yurok offices 11-1 pm
July 31- Orleans at the Karuk DNR, 6 to 8 pm
August 1 – Yreka at the Yreka Grange 11-1 pm
More info at http://www.klamathriver.org/Action-Alerts.html
For rides from Northern California to Sacramento call Georgianna Myers, Klamath Riverkeeper Empowerment Project Coordinator at   707 599-0877  707 599-0877 or call Molli White from the Karuk Tribe at 530 627-3346 ext. 6. Or email sregonlady at gmail.com.
For rides from Oregon call Malena Marvin 541-821-7260.
Contact Jennifer Watts at the State Water Board at jwatts@waterboards.ca.gov or (916) 341-5397 for background information on the 401certification process.
_____________________________________________________
Announcements:
* WELCOME GEORGIANNA MYERS, KLAMATH RIVERKEEPER EMPOWERMENT PROJECT COORDINATOR
We're pleased to announce a new member of the Klamath Riverkeeper team. After Georgianna's outstanding organizational help during our trip to Omaha, we're contracting with her to help us further empower Native and other communities impacted by the Klamath dams. Georgianna is a Yurok Tribal member who teaches the Yurok language to students at Weitchpec Elementary. She's starting out with KRK by helping organize a great turnout to the state water quality hearings starting on July 22 in Sacramento. The Empowerment Project will also be helping rural commercial salmon fishing communities speak out for restoration of Klamath fisheries.
* LAPTOP COMPUTER NEEDED FOR EMPOWERMENT PROJECT
Can you help us find a laptop for Georgianna to use? If you're upgrading, please consider donating your functional used laptop to Klamath Riverkeeper. This is a great tax write-off that also empowers Native communities on the Klamath to organize public involvement in restoration of the river.
______________________
Malena Marvin
Outreach and Science Director
Klamath Riverkeeper
PO Box 897, Ashland, OR 97520
cell: 541-821-7260 ph/fax: 541-488-3553
malena@klamathriver.org
http://www.klamathriver.org
——————————————————————————–
The most effective way to show your support for the work of Klamath
Riverkeeper is to join us as a member. For more information on how to become
part of Klamath Riverkeeper, go to http://klamathriver.org/.
Contact us with submissions, questions or comments for the Klamath River News at
541.821.7260 or email malena@klamathriver.org.
To be removed from list or subscribe go to https://lists.riseup.net/www and type in klamath list then hit subscribe or unsubscribe.
---
Morning Jack,
Great Blog Site!
It was nice to finally get caught up with you last night, I≠m looking forward to fishing together.
Below is the information you requested to firm up the reservation.
Kevin Chadwick and Jordan Behar
---
Hi Jack,
I'm the Florida 30 lb. snook guy! I love reading and viewing your site. (all but the problems that you are having with your girl friend).
I may have some open time in September or October. What would you recommend. I need to fish only with you. I'm a fair fly rod person, better spinning person. Where would I fly into from Ft. Lauderdale, and what would I do then?
I would like to fish for three days. Give me your charges, lodging, and car rental if I need one to get there.
I would come either alone or with one other person.
Appreciatively,
Ronald Beck
---